This Sayulita packing guide will give you a list of what to pack for Sayulita and a background on seasons, weather, and local fashion.
You'll see a lot of articles online about ultimate packing lists for Mexico, but please note that places in Mexico do not have the same weather or the same vibe.
It really depends on where you are going but what you need to know is that there aren't extreme winters here. This Sayulita packing guide will give you detailed information not just about what to pack but also about the weather!
If you are a foreigner (from the USA or Europe) I am sure you've experienced extremely cold temperatures but winter in Mexico is probably just spring for you.
When researching and organizing your Mexico packing list, it's better to check the specific area you are visiting as seasons can also be different here.
For example, heat in Baja California is dry, while the heat in Sayulita is humid. Those two things require different packing lists so make sure you are well aware of the weather in the area you are visiting.
Plan your trip to Mexico with us! Get expert travel advice and customized trip-planning itinerary from our local experts on the ground.
🌤️ What's the weather like in Sayulita?
Season-wise, there are only two in Sayulita: the low season which is summer (from June 1 to October 20th), and the high season which is winter (October 20th – May 30th).
This is how we determine the seasons, but it has nothing to do with the weather.
During the low season, 50% of the bars and restaurants close and you will only see locals. The high season starts from dia de los muertos, Christmas, New Year, etc).
Cold season: November to March
I don't mean cold 'cold' like winter in the USA, Canada, or Europe but we experience cold winds in these months.
It's also a great opportunity for us living here to play dress-up since we don't really get to wear a lot of clothing for the rest of the year.
It's really cold at night during these months but the sun is still very strong during the day. No need for AC at night.
March to June: spring-ish
Not cold and not too hot. Mexico changes time every April (Spring Solstice) and the weather changes with that, too.
During these months, we experience a nice breeze. No need for jackets at night and probably just a little bit of AC during the day.
June – September: the hottest months with rain showers
Our summers in Sayulita are extremely hot so a lot of locals who live here go to their second homes (either in another country or northern Mexico).
This is a time when you don't see lots of tourists in Sayulita because the weather is unbearable. AC's on all day, it's too humid you feel like you're inside the oven.
There are also occasional rains at night which make the evenings cooler. But when it rains during the day, it's way hotter!
🛣️ Understanding the Sayulita layout
Sayulita's streets are cobblestones and the streets are very narrow. Your taxi will definitely take you door-to-door but in the event that you need to go to the city center to hail a ride, luggage is a pain in Sayulita because of the cobblestone streets.
Please note that you will only bring summer clothes during your vacation in Sayulita so if you can travel with a backpack, that is going to be more convenient for you!
Sayulita likes to preserve the 'rancho' living so the roads are not well developed. Most locals here think it's part of the experience so we never repaired the streets.
You can definitely rent a golf cart or an ATV for easy transport. However, Sayulita is a walking town so you might want to make walking a habit as it's also a good form of exercise.
Elevators are not a thing. Only some hotels have them. Imagine you carrying a massive suitcase and you have to climb 5 floors using the stairs? Think about it!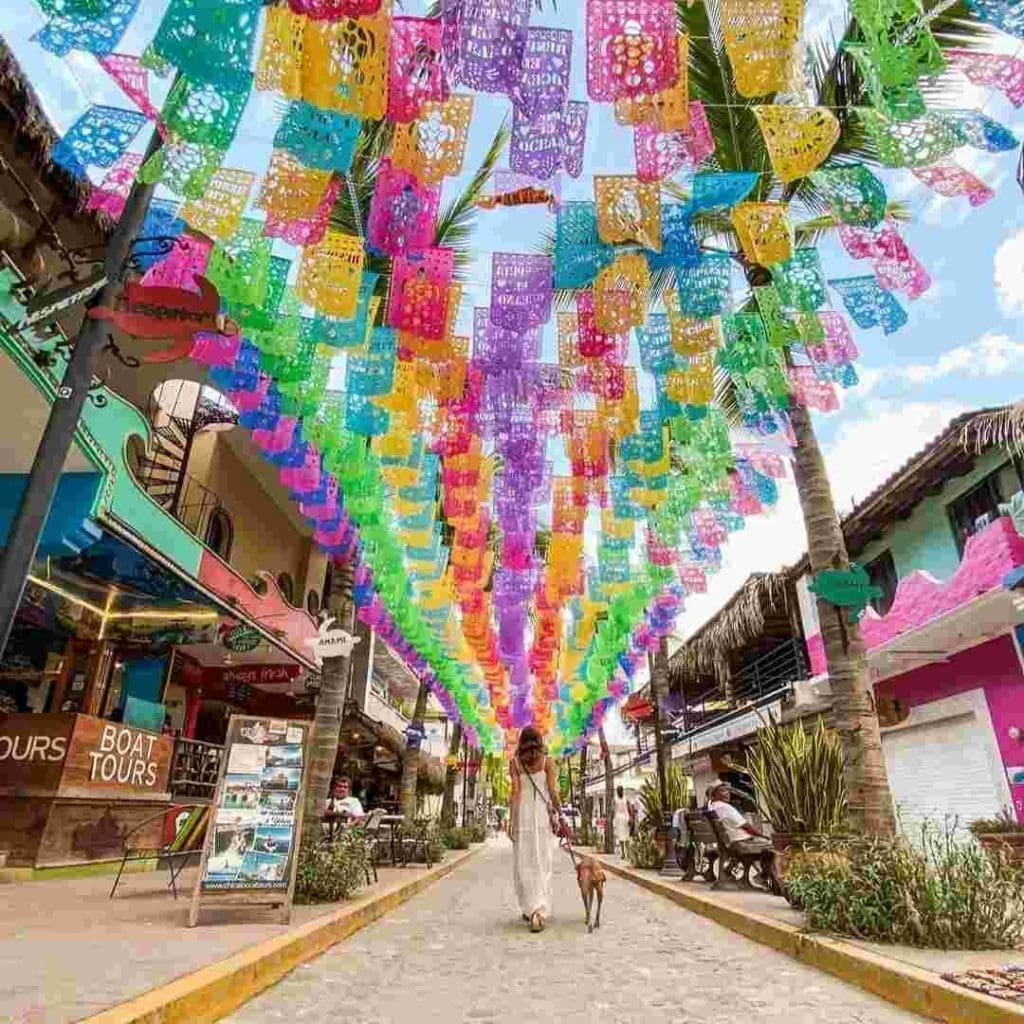 🛍️ Can't I just shop in Sayulita when I arrive?
You can! DEFINITELY! However, Sayulita is known to be a more expensive town and cheap shopping is accessible in Puerto Vallarta (PV).
Shopping for anything (food, clothing, etc) will be easier when you land. The airport that serves Sayulita is in PV where Costco, Walmart, Chedraui, and other shopping malls are.
But if you'd like to shop in Sayulita, prices are really high. For example, a bikini set costs $75 USD while you can get the same product (and the same brand) in Puerto Vallarta for $30 USD.
🚫 Most common Sayulita packing mistakes
I've seen this pattern when friends from the USA come to Sayulita and stay with me: they always arrive with a big suitcase because they did not do their research before packing.
After 3 days of their vacation in Sayulita, they realized they only used bikinis, and shorts (25% of what they packed).
When traveling to Sayulita, it's best to have a list so you don't overpack and pay extra for check-in luggage. Sayulita is a beach town and you don't really need a lot!
I know panic packing happens to everyone, especially if it's our first time visiting a certain place but pack accordingly, otherwise you will suffer, especially in a layout like Sayulita's.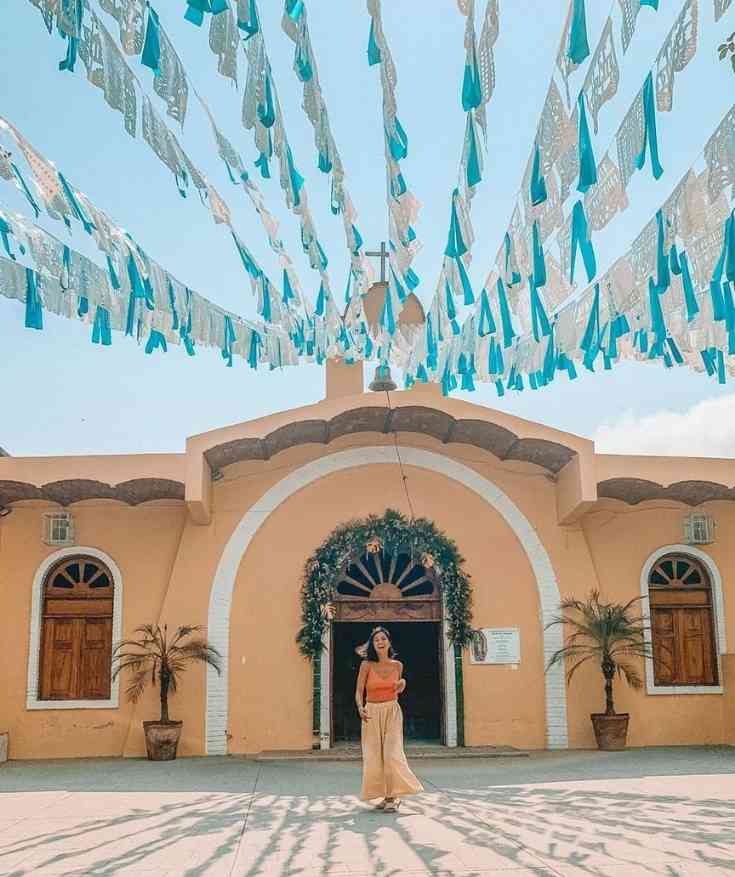 🧳 Sayulita packing list: the ultimate guide
#1: Backpack or luggage?
I'm a light packer so I never really had to think about what luggage to use. At the beginning of COVID, I realized how easy it is to just have carry-on luggage although I cannot really stop you if you are someone who packs a lot. I overpack on road trips since I need to take lots of pictures with different outfits.
However, whenever I am flying, I only bring a carry-on to avoid long lines and flight delays. As I said, the streets of Sayulita are cobblestones so rolling luggage is not really advisable (especially if you need to walk).
I use the Samsonite Omni and I've had this for years! It's super affordable and durable and fits the airline requirements for carry-on.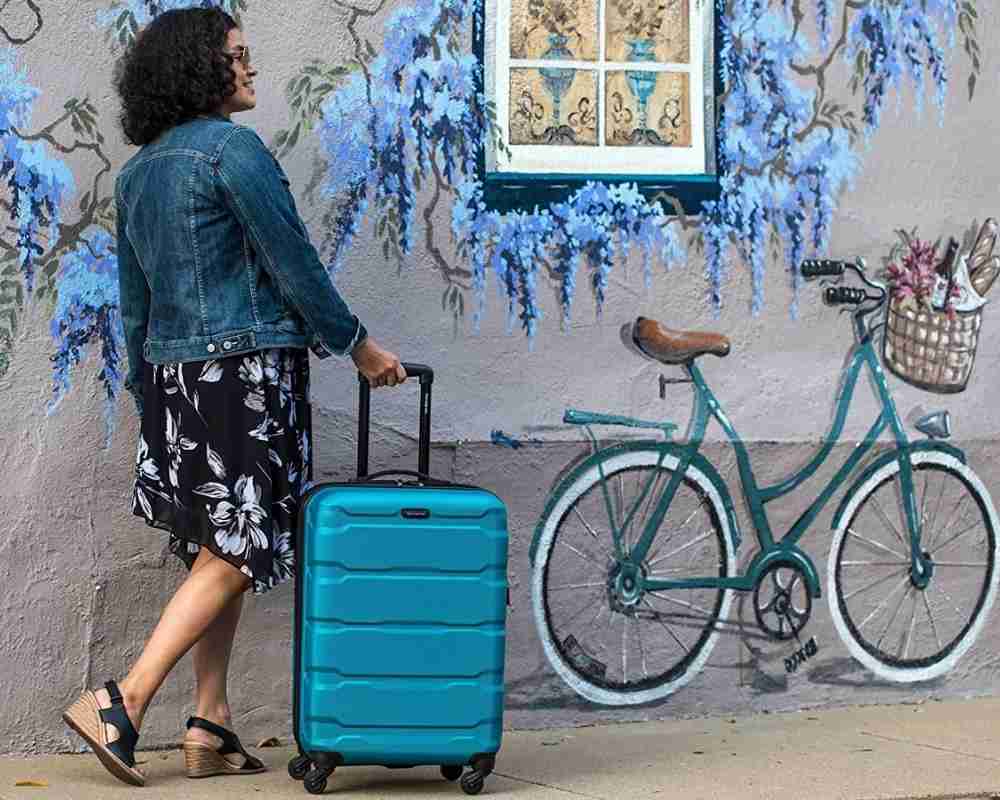 I actually have the 3-piece set of this (small, medium, and large) and they come in different colors! This 20″ spinner luggage has a 10-year limited warranty, which is one of the reasons I always buy at Samsonite.
As a crazy traveler who rolls her luggage anywhere, this is also good for me because the micro-diamond polycarbonate texture is scratch-resistant so if you're like me, you won't worry about ruining this luggage. I also love the mobility of this luggage as it rolls smoothly!
Please note that this backpack is for men but I bought it anyway because I wanted to have a bigger backpack during my South America trip.
I used this backpack for 3 years straight and nothing happened to it! The Osprey Atmos AG 65 can weather any storm.
I brought it to the cold mountains of Machu Picchu (doing the Inca trail) to the dry and arid deserts of the Middle East.
A lot of people asked me how I am able to carry a backpack (I'm a really small person) but what most travelers don't know is that you can adjust your backpacks according to your size.
This Osprey has an anti-gravity suspension that will make you feel you are not carrying anything even if you have your whole life inside the bag. The harnesses and belts are adjustable to your comfort.
The best thing about this is there is also a removable floating top lid that can protect your backpack during check-in.
Please note that this is not a hand-carry size but I included it anyway since there are lots of readers who are asking me what bag I used for backpacking.
#2: Swimwear – probably the only thing you will wear in Sayulita
Lots of friends who visited me in Sayulita have overpacked. Whenever they arrive at my house to stay with me, I always look at them like, "you brought luggage for a one-week trip?!"
In the end, they did not use all the things they packed for their travels.
Sayulita is a beach town and you'll often see lots of people walking on the streets just wearing bikinis (or topless for men).
That's totally fine here because of the heat! I am very picky with swimsuits because I have a small build. I also just like bandeaus because I don't like the tan marks.
Finally, I also don't buy swimsuits that are more than US$30. When I was living in Sayulita, I had about 50 pairs of bikinis but some of those are recycled since we have a women's group clothing exchange in town.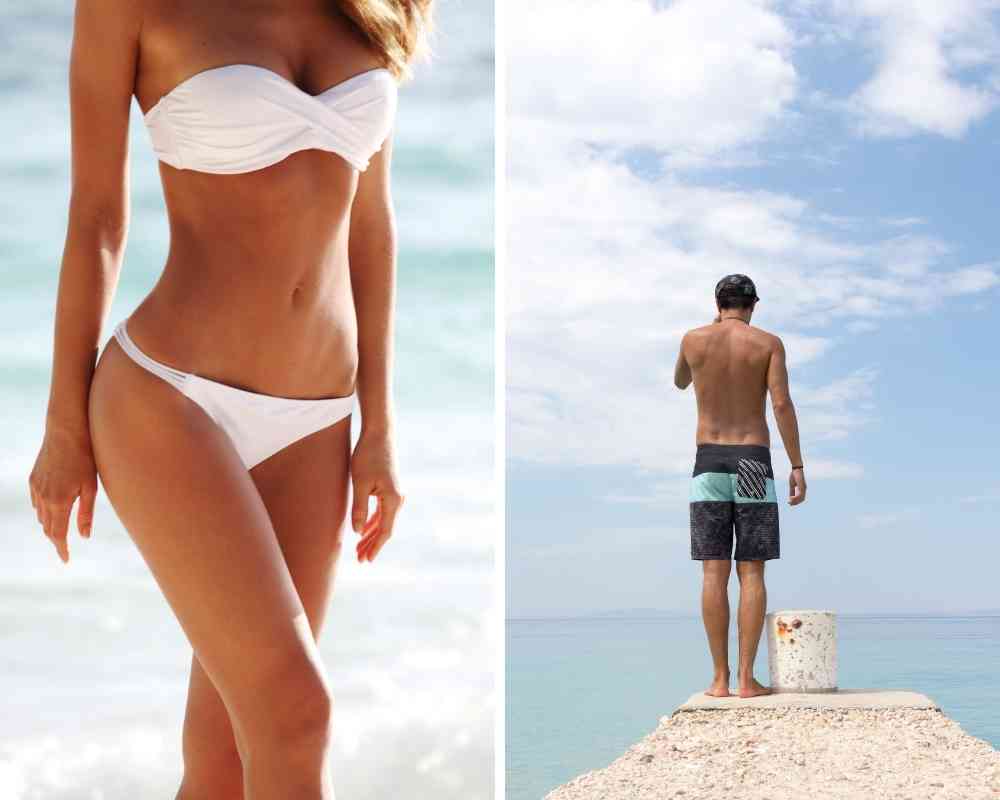 Below are my favorite bikinis:
Tropical lace swimwear set for only US$20
2-piece short sleeve off shoulder top for US$21
3 piece tie dye bikini set: top, bottom and cover-up for US$20.50
You can also buy bikinis in Sayulita. It's a beach town with lots of bikini stores but please note that it's going to be really expensive. Bikinis in Sayulita start at $1,000 MXN (US$50). They double the price based on the cost of living in Sayulita.
I lived there for 2 years and never bought anything from the stores because I feel like it's ridiculously priced. As you can see in my favorites above, they only range from US$20 – US$25 so you'll save a lot of money if you bring your own swimwear or shop before arriving in Sayulita.
If you are a diver or a surfer, you definitely need to bring proper swimsuits during the winter. I dive a lot in the Riviera and from October to May, the waters are so cold for me that I need to wear a wetsuit. I also see lots of foreigners who are from cold countries wear wetsuits when they are surfing in the winter.
I dive a lot in the Bahia de Banderas so if you want to join me, let's organize a dive trip! Just get in touch with me.
#3: Appropriate clothing in Sayulita (there's no such thing)
When I was backpacking in Colombia, I was surprised that bars and restaurants won't allow you to go inside wearing Havaianas or sleeveless shirts (for men).
As a backpacker for over 13 years, I always just wore Havaianas and never brought fancy outfits for clubbing or restaurant dining.
Luckily, in Sayulita, there is no dress code! You can go to the fanciest restaurants as you are, or even barefoot! The only thing that you need to consider when packing clothes is the weather, as I discussed at the beginning of this blog post. It really depends when you are visiting Sayulita.
I don't know about you but I am addicted to 2-piece outfits! I don't need to think about pairing when I am traveling since the two-piece outfits are ready to go! Below are some of my favorites: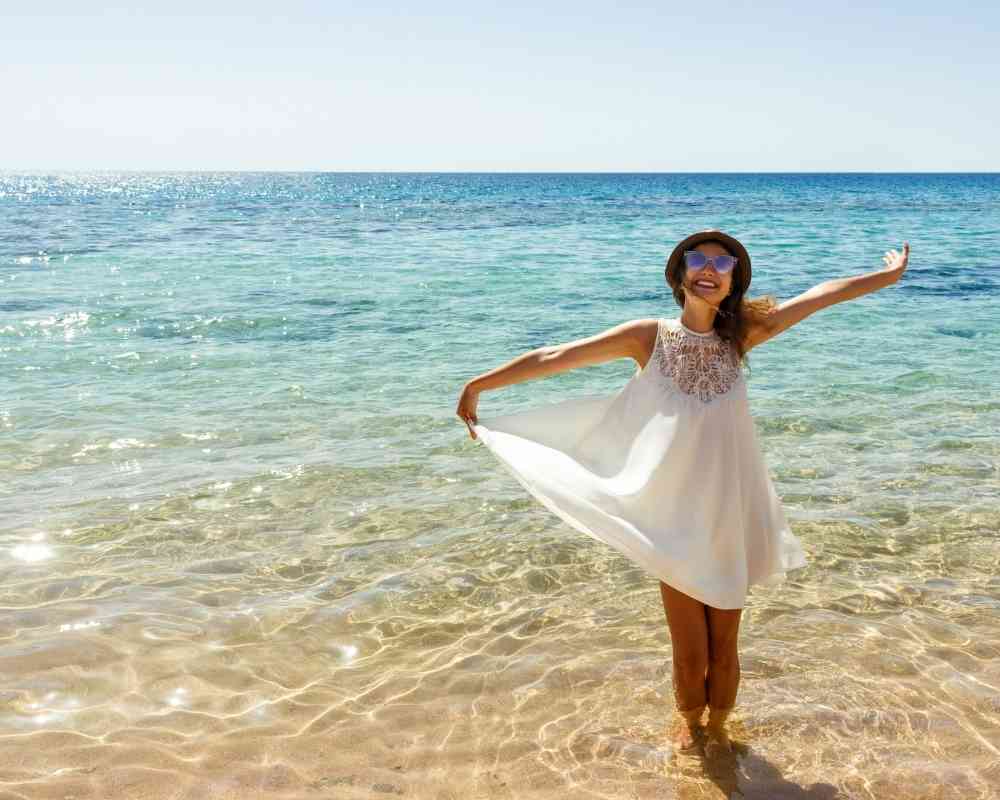 Should you have special dinner occasions, a maxi dress will always be a great and safe option for your Sayulita packing list. Below are some of my maxi dress favorites:
Thankfully, mosquitos don't like me but if they love you, make sure to bring long pants. It doesn't have to be jeans (since it's too hot). Linen pants are always your best bet – they can surely protect you from mosquitos without suffering from the extreme heat. They're also very lightweight and fashionable, too!
#4: Do I need to wear shoes in Sayulita?
ABSOLUTELY NOT! To tell you the truth, in the 2 full years that I lived there, I was always barefoot! You will see a lot of people walking around barefoot (dressing the hippie part) but for me, I always feel that I don't trip whenever I am walking around without shoes.
It's good to feel the ground every once in a while but if you are not comfortable joining the barefoot culture, simple flip flops are fine, even if you are hiking on jungle beaches.
Again, I just want to remind you that the streets of Sayulita are cobblestones so you may not want to go barefoot. Most people wear Havaianas as it is light and easy to pack.
They pride themselves to be a durable brand but based on my backpacking experience, mine didn't really last more than a year. The good thing is these Havaianas are very affordable!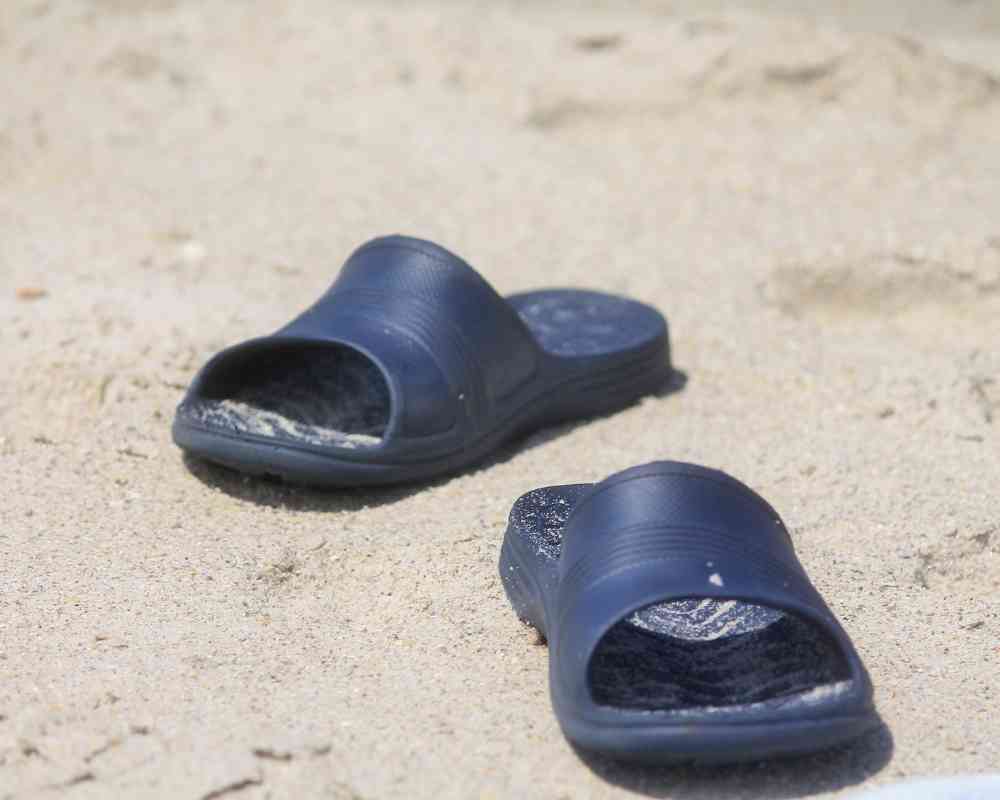 If you are a fan of the outdoors, there are lots of hikes in Sayulita such as Monkey Mountain, however, within Sayulita, you will also need to hike to reach the jungle beaches of Carricitos, Patzcuarito, and Playa Mal Paso.
My friends just always go barefoot but I once tripped in the downhill in Carricitos so I made sure I always wear hiking sandals because I always bring my dogs to the jungle beaches. This is only for those who are clumsy (like me) and have the ability to trip. HAHAHA!
When I am traveling abroad, I use these hiking sandals even for going out at bars and clubs because they are also fashionable. This is what I recommend as an all-around shoe, especially if you are just traveling to Mexican beach towns.
The hiking sandals I recommend are Teva for women. They are durable and I've had mine for 2 years without breaking!
#5: Winter in Sayulita: how cold is it?
Alright, we may not have the same definition of winter because I grew up in the Philippines, a tropical country. So, when I was living in Sayulita, I was really excited during our "winter" season because it was so cold for me and I can play dress-up!
However, my American and Canadian friends do not find it very cold but you still need to bring jackets at night. The sun is very strong during our winters in Sayulita but at night, the cold winds blow from the sea.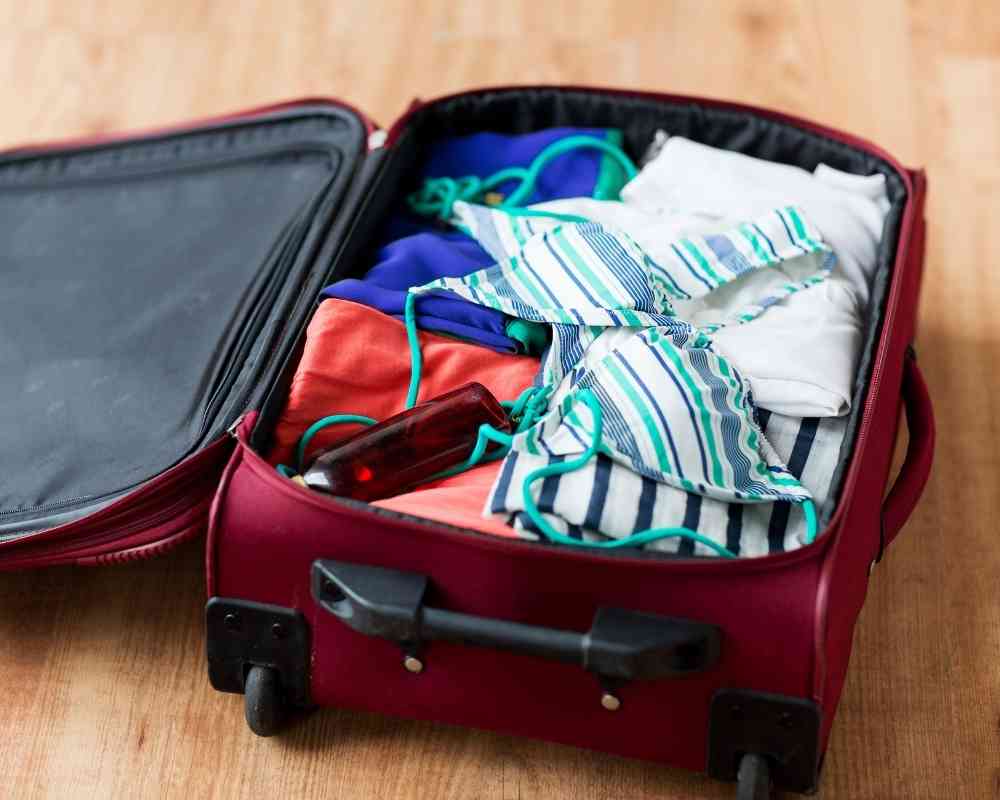 These are my favorite items:
#6: Workout clothes – Sayulita is a health and wellness haven
Alright, we may not have the same definition of winter because I grew up in the Philippines, a tropical country. So, when I was living in Sayulita, I was really excited during our "winter" season because it was so cold for me and I can play dress-up!
However, my American and Canadian friends do not find it very cold but you still need to bring jackets at night. The sun is very strong during our winters in Sayulita but at night, the cold winds blow from the sea.
Sayulita is flocked with yoga practitioners all over the world. For the last 2 years, lots of yoga studios opened and there are also instructors who will take you to do yoga on the beach (or on a paddleboard). In the winter, I use long leggings but in the summer when it's really hot and humid, I use short ones.
Yoga studios always have a mat that you can borrow but I don't really recommend for you to use a communal mat (COVID). I have a super light yoga mat for traveling. It's foldable and I can bring it anywhere!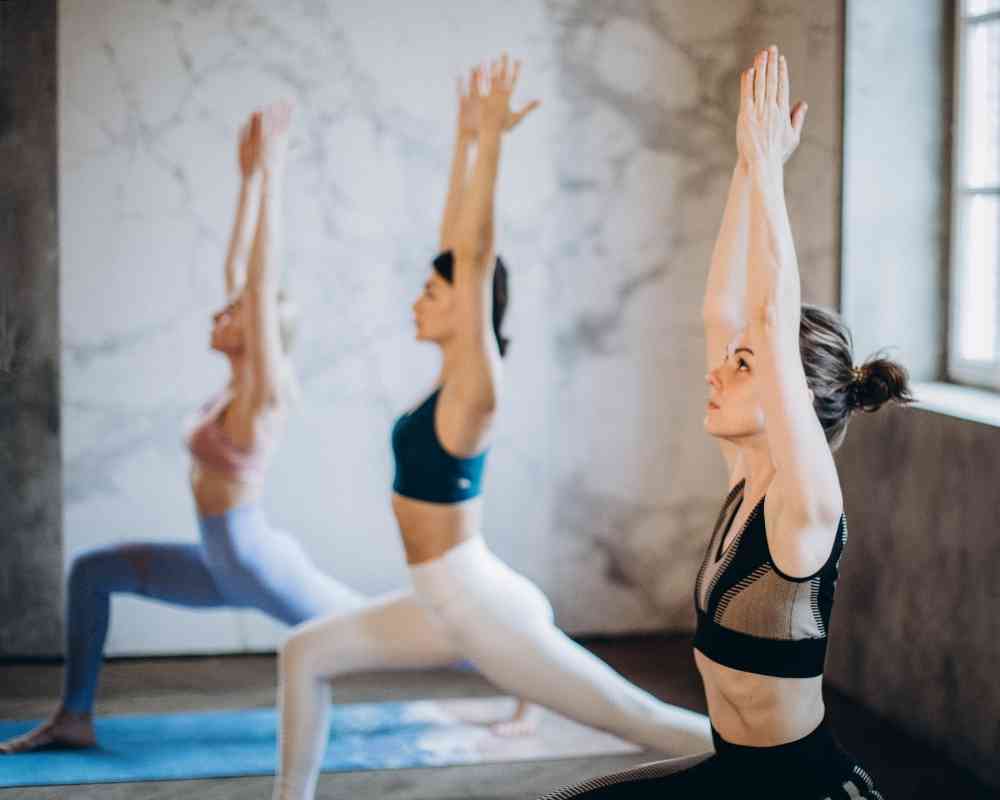 Our jungle paths to the beach are the best places to run in Sayulita. My friend from Venezuela is a runner and he thought of opening "running tours" in Sayulita where he will take you to the best spots in town (including Monkey Mountain).
I know I said that you don't need to bring shoes in Sayulita but if you plan to workout, get running shoes that you can also use for the flight or other types of workout.
Choose dark-colored running shoes because our paths can always get muddy during the summer (rainy season).
Make sure to include running shorts in your Sayulita packing list as they can also be worn during casual events. A sports hat is also necessary because it's too hot in Sayulita during the day. The sun is always strong even in the winter.
#7: Water bottle – a must!
Take this seriously because I've seen a lot of foreigners collapse in Sayulita because of the heat. Well… that, and the crazy day drinking culture in Sayulita that makes people forget to drink water.
The Stanley travel water bottle is my favorite because it keeps the temperature of the water for 24 hours!
#8: Eco-friendly sunblock
We have a very strong (and close-knit) community in Sayulita and we're all active when it comes to protecting the town.
I mean, we're not that hippie who will judge you if you don't use an eco-friendly sunblock but it's just a recommendation. But anyway, the point here is that you should always protect your skin when you are in Sayulita – the sun is extremely hot!
#9: Drybag
Sayulita has lots of water activities like kayaking, boating, fishing, hiking, camping, etc so my advice is to not bring fashionable bags as they will just take extra space.
Dry bags will protect all your gears and personal stuff from getting wet. I've seen a lot of my friends lose their phones during their Sayulita trip because they're too drunk to keep them in a dry place.
#10: First aid kit
There is only one hospital in Sayulita so, in case of emergency (i.e. jungle accident, a little bruise from surfing, etc), it will take time for you to get to an ER.
I do hope this won't happen to you but I just want you to know the distance of the outdoor sites to the hospital – it's not that close. Not all accommodations in Sayulita have first aid kits so it's better to have your own!
#11: Travel insurance with COVID coverage
As I always move from one place to another, I use travel insurance that covers both health (hospitalization bills, COVID, etc) and travels (i.e. delayed flights, lost gadgets, etc). There is a hospital in Sayulita but it's really expensive.
I remember a friend of mine cut her finger from her Airbnb fan (really bad) and she paid over $1,000 USD in the Sayulita hospital!
We're living in strange times so it's better to be protected when traveling. Please do not travel without insurance.
#12: Pocket wifi device
The reason why I left Sayulita after living there for 2 years is the very slow Internet connection. Digital nomads love Sayulita but the infrastructure is not that developed (yet) to host more digital nomads.
The wifi situation in Sayulita is a pain so I always have pocket wifi for backup.
#13: Cutlery Set
You should know by now how eco-friendly Sayulita is. Here, we practice bringing our own cutlery and Tupperware for takeaways.
Having your own cutlery set is not only good for doing take-outs but also good for when you go for picnics at the beach, surf trips, etc.
We are trying to eliminate one-time use of plastic in Sayulita so I hope you can participate!
🇲🇽 Sayulita Travel Guide
Trisha traveled to Mexico in 2018 and after a year, she found herself obtaining a 4-year residency visa in Mexico. She is the Editor-in-chief for our Living in Mexico Series which has helped over 3,000 Americans move to Mexico with ease. Trisha currently resides in Cabo San Lucas, Baja California Sur.