Mexico City Travel Guide
Everything you need to know about planning a trip to Mexico City
MEXICO CITY TRAVEL GUIDE CONTENTS
Quick Info | Planning Your Trip | Things To Do | Where To Stay | Restaurants | Nightlife | Budget | FAQ
Mexico City is not the first destination in mind when you think about a vacation in Mexico. It does have a notorious reputation when it comes to safety but this is still the cultural capital of the country. The Roma and Condesa neighborhoods depict a strong European lifestyle in the capital, with quirky cafes and speakeasy bars.
The recent rebranding to CDMX means Ciudad de Mexico, a stronger identification of the capital with the hopes of changing the city's bad rep to tourists. These days, this revolutionary campaign is coming up with good results. The future is looking good for Mexico City.
🙋 Questions about Mexico City? Talk to a travel expert.
✈️ Mexico City Travel Guide: quick info
🇲🇽 State: Mexico City
⏰ Timezone: Central Standard Time (GMT-6)
✈️ Airport: Benito Juarez International Airport (MEX)
💲 Currency: The currency in Mexico is called Mexican pesos (MXN). Mexico also uses the $ sign so don't be confused if you see this all over town – it's not in USD so don't be fooled!
🔌 Power plug: Mexico uses a type A socket (US, Canada). For more information about power plugs in Mexico, see this link (with photos)
📱 Mexico sim card: The best provider that works in Oaxaca is Telcel. See our complete Mexico sim card guide for more information.
🛃 Visa: In November 2021, Mexico stopped granting visitors a 180-day visa. It really depends on the immigration officer how many days he/she will give you but just show proof of accommodations (with dates) and it should be fine.
🤟 Language: Many young people in Mexico City speak English very well, however, this is not the norm and learning a bit of Spanish goes a long way in Mexico City.
🪅 Culture: Mexico City is bustling with culture. Getting bored in this city is a pretty hard thing to do, especially if you're into partying, arts, cafés, and history.
📶 Wifi: Mexico City has great wifi connectivity, which has made it a favorite for digital nomads in recent years. Mexico City has fiber-optic Internet and there's a huge up-and-coming remote worker scene in the city.
🛃 Visa: In November 2021, Mexico stopped granting visitors a 180-day visa. It really depends on the immigration officer how many days he/she will give you but just show proof of accommodations (with dates) and it should be fine.
☀️ Best time to visit Mexico City
November through April is generally considered the best season to visit Mexico City. Temperatures are moderate with highs in the mid-60s and lows in the 40s during this period–perfect for sightseeing around town! Be sure to bring a light jacket as nights can be chilly. Additionally, rainfall decreases significantly during this time as well; while rain is possible (especially in December and January), it typically only showers lightly and doesn't last long.
🚦 Mexico City Transportation Guide
🚕 Taxi: Taxis in Mexico City are surprisingly cheap and you can often get around for less than $10 USD. The flag-down fee is approximately 8 pesos (less than $1 USD), with an additional 2 pesos charged per kilometer. You can also take advantage of 'distance fares', which allow you to travel from one part of the city to another at a flat rate regardless of distance traveled. This option tends to be slightly more expensive but still proves to be extremely cost-effective compared to other forms of transport like buses or trains. Uber is widely used in Mexico City and it is safe!
🚌 Bus: Mexico City has an extensive bus system. The fares are quite affordable; single rides cost 5 pesos (roughly $0.25), while 1-day passes cost 30 pesos ($1.50 USD). Day passes can be used on any route at any time, and they offer discounts for senior citizens, children under 8 years old and disabled persons. Plus, some routes have air conditioning!
🚆 Train: Take a ride on the metro and enjoy cheap fares, with single tickets costing as little as $0.17 USD per person. Travelers can also purchase reloadable cards that store up to six rides, available in denominations of $0.45-$2 USD. If you want to venture further out of town, consider taking Tren Suburbano – an interurban railway line with stops in cities across the state of Mexico and fares starting at just $0.50 USD.
🚗 Rental cars: Renting a car in Mexico City is an easy and convenient way to explore this vibrant city. Prices are surprisingly affordable; you can find a rental car for around $25 USD per day. Plus, there's no need to worry about parking – just remember to bring your driver's license, credit card, and passport when you pick up your rental car. The process of renting a car in Mexico City is simple; most rental companies will offer you the option of picking it up at the airport or downtown.
💲 Mexico City Travel Budget
Suggested travel budget
If you are backpacking, you can spend $25 USD per day given that you'll cook in your hostel or stay in a bed in a hostel dorm. Mid-range travelers can spend $75 USD per day (per person) which includes a stay in a boutique hotel.
There aren't all-inclusive resorts in Mexico City but more of 5-star and luxury hotels with pools and amenities like a resort.
ACCOMMODATION PRICES
There is no one-size-fits-all answer when it comes to accommodation prices in Mexico City. Luxury hotels can go up to $200 USD per night (for 2 people, while hotels start at $55 USD. There are also lovely Airbnbs under $100 USD. A bed in a hostel dorm starts at $15 USD per night.
FOOD PRICES
It's very affordable compared to other cities around the world. You can easily get a meal for two people at a local restaurant for around $5 USD. Street food such as tacos and quesadillas can cost as little as $2 USD. If you're looking to save even more money, there are plenty of markets around town where you can buy fresh fruits, vegetables, and other ingredients to make your own meals.
TOUR PRICES
Guided tours typically cost around $30-$50 USD per person. They include entry fees for attractions along with a knowledgeable tour guide who can explain the history behind each site and provide additional context. Again, there is no exact answer on how much you need for the tours and excursions – it will all depend on the activity that you want to do but group tours are always cheaper than individual tours.
💳 Use of credit cards: Credit cards are one of the most popular payment methods used in Mexico City, with several major credit cards accepted across many establishments. American Express, Visa, or MasterCard are widely accepted by retailers throughout the area.
🏧 Cash/ATMs: The best banks for cash withdrawals in Mexico City are BBVA Bancomer, Scotiabank Inverlat and HSBC. Each bank offers reliable service with ATMs located throughout the city center. Most will feature options to withdraw in Spanish or English so you don't have to worry about language barriers interfering with your transaction. The daily withdrawal limit in Mexico is 9,000 pesos ($500 USD) which will be enough for your trip in CDMX.
💱 Money exchange: USD is not widely accepted in Mexico City so you need to exchange (and use) Mexican pesos. Mexico City's international airport offers several great options for currency exchange with competitive rates and no commission fees. Plus, each of their locations provide excellent customer service that makes exchanging your hard earned cash a cinch! When it comes to finding the best rate, check out Global Exchange and Banorte. Both offer competitive rates and great service.
💁🏻‍♀️ Tipping: Tips are expected in Mexico City for services provided by taxi drivers, waiters and bellhops. For taxi drivers, you'll want to round up the fare – but keep it minimal if it's already a big fare. If you're out at dinner, 15% is standard for waitstaff. To make it easier, remember that tipping in Mexico is the same as in the USA and Canada.
Mexico City Travel Guide by attractions
⛪ Things to do in Mexico City
Teotihuacan Pyramids
Founded in 200 BC and standing at around 240 feet tall, there is no doubt that the scale and grandeur of these structures will take your breath away. Explore the surrounding city and learn about its significance during the pre-Columbian period. Take a guided tour through various temples, such as The Moon Pyramid and The Sun Pyramid, built by Mesoamerican cultures over two millennia ago. As you wander around this archaeological site, admire the colorful murals depicting scenes from ancient civilizations and their wildlife inhabitants, like coyotes and eagles.
Anthropology Museum
The Anthropology Museum in Mexico City showcases artifacts that range from pre-Columbian pottery and sculptures, to textiles and masks from traditional dances. Exploring vibrant display rooms allows visitors to experience diverse ancient civilizations up close and learn about their customs. The museum also houses an impressive library with books available for study on local folklore, music, medicine, and other topics related to Mexico's history.
Frida Kahlo Museum
Casa Azul (Blue House) is where Frida Kahlo was born, lived, and died. This museum contains iconic artwork and personal artifacts that reveal much about her life. From vibrant murals on the walls to boats suspended from ceilings, plenty of photo ops are around every corner. Visitors can learn more about Kahlo through her paintings, personal items such as clothing, jewelry, and photographs – even her bed is still there! The museum also offers interactive exhibits that teach visitors about Kahlo's creative process and legacy.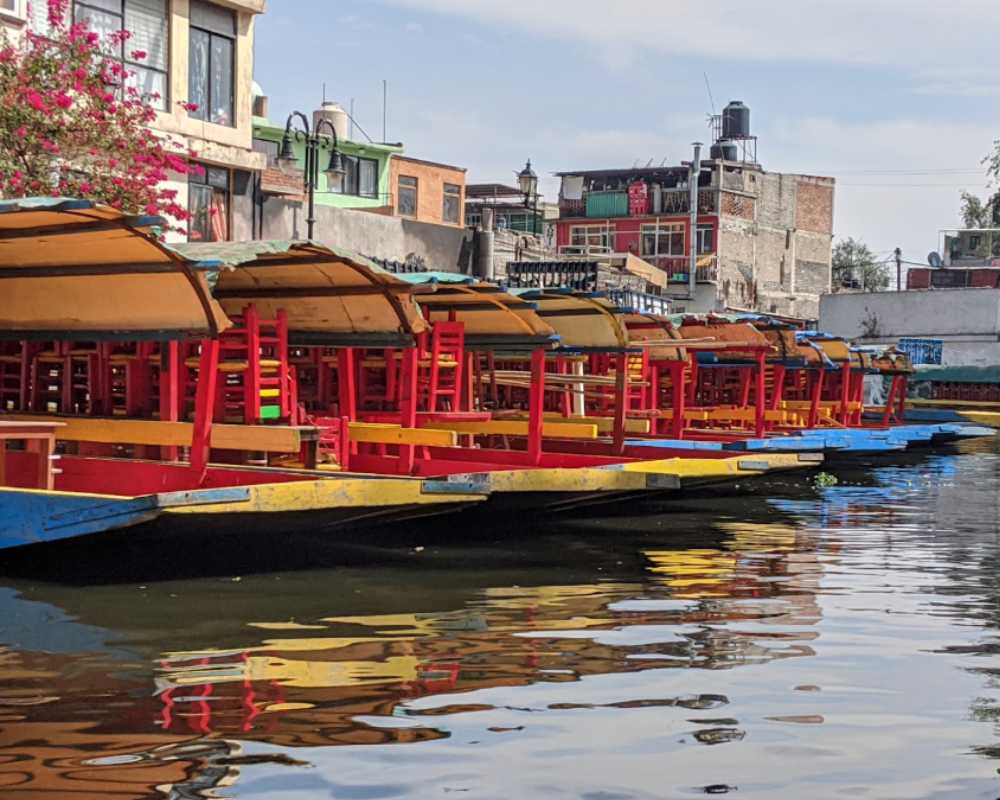 Ride the boats of Xochimilco
Xochimilco is known for its colorful trajineras, or boats, which take travelers along the canals. You will find lush vegetation and vibrant music from mariachi bands as your boat slowly drifts down the waterway. Hop off at one of the many stops and explore the area's historic ruins, sample some delicious culinary delights, or take a leisurely stroll around town.
Walk around Roma neighborhood
This colorful neighborhood is home to some of the most iconic attractions in all of Mexico City. From stunning murals to trendy boutique shops and delicious eateries, there's something here to keep every traveler happy and entertained. Marvel at the incredible street art that adorns many walls throughout this neighborhood and enjoy cuisines from all over the world. Roma is an ideal place for foodies!
Watch a Lucha Libre show
If you're looking for a unique and exciting way to experience Mexican culture, watching a Lucha Libre show is a must! The sport is colorful, fast-paced, and full of energy. Gaudy masks and bright costumes are the norms as two wrestlers grapple with each other in the ring. Most tickets cost just a few dollars, and shows can be found several nights a week all over Mexico City.
🧭 Mexico City tours
WE CUSTOMIZE TOURS IN MEXICO CITY!
We live here and have traveled Mexico City deeply. Contact us for a quote: no hidden costs, just simple prices.
🛒 DISCOUNT CODE
Use the code MXINSIDER10 upon checkout on our website to get a discount on all our Mexico City tours!
Xochimilco, Coyoacan, and Frida Kahlo Museum
This combo tour begins with a visit to Coyoacan, which offers plenty of opportunities for cultural experiences. From there, take a trip to the famous Frida Kahlo Museum, where you can learn more about her life and her artwork. Afterward, head over to Xochimilco – an ancient canal system known as 'Venice in Mexico' – before finishing off at the National University. With this tour, you get it all – culture, history, and sightseeing all rolled into one!
Teotihuacan Hot Air Balloon Tour
Take to the skies with a unique and exciting hot air balloon experience in Teotihuacan. This incredible day tour offers travelers the chance to explore one of Mexico's most iconic archaeological sites from an entirely new perspective. Not only will you get to see firsthand all that Teotihuacan, but you'll also soar above it all for some truly breathtaking views. From free hotel pick-up and drop-off, to a traditional Mexican breakfast included in your package, this tour is a must!
🛏️ Mexico City Hotels
There are plenty of hotels in Mexico City for every budget, but first, let's talk about the areas you should look into. Mexico City is huge, so the neighborhood you stay in can make or break your trip.
Roma Norte and Condesa are two favorite neighborhoods for digital nomads and young travelers. They are both known for their beautiful architecture, parks, coffee shops, and bustling bars and nightlife. Polanco is another excellent, very centric-option with a posher vibe. For a quieter atmosphere, look into the Cuahutemoc neighborhood.
Coyoacan is a beautiful colonial neighborhood where attractions like the Frida Kahlo Museum are housed. While we love this neighborhood, we don't recommend looking for accommodation there because it's located south of the city, and you'll be far away from everything else. The same goes for Santa Fe unless you're visiting Mexico City for business purposes.
🌮 Mexico City Restaurants
Contramar
📍 Calle de Durango 200, Roma Mexico City
Contramar is a seafood restaurant that offers a wide range of creative dishes. The casual atmosphere is elegant, making it the perfect spot for a romantic evening out. Contramar is well-known for its ceviche and fish tacos, but the menu also features delicious soups and salads.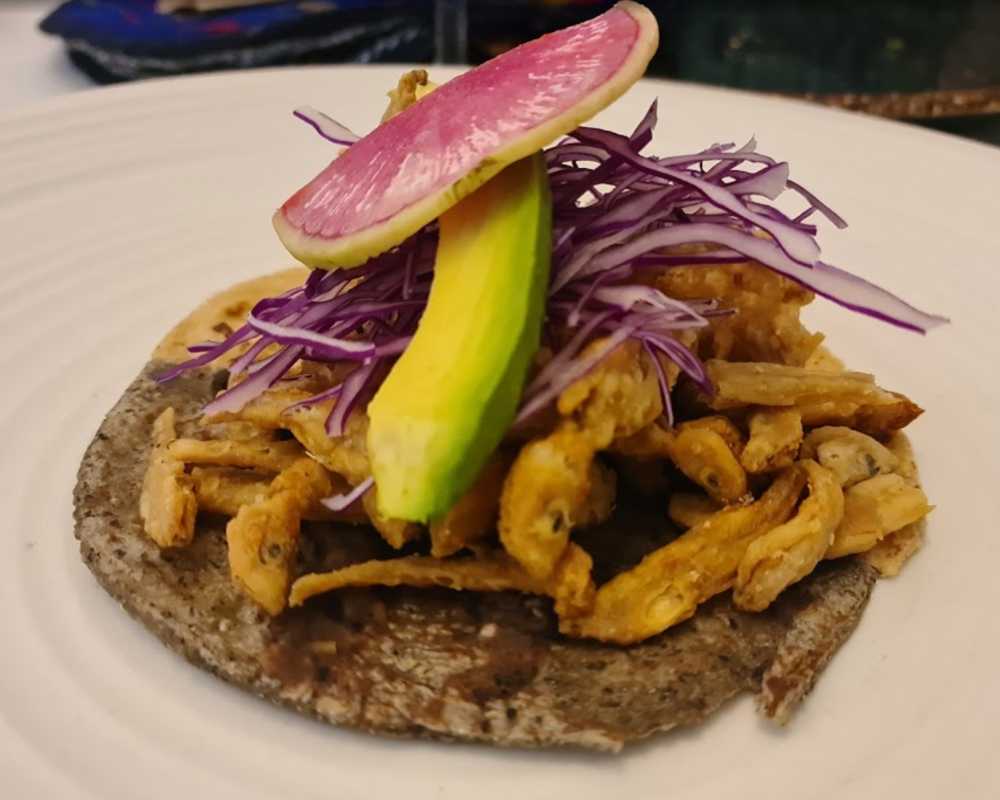 Nicos
📍Av. Cuitláhuac 3102, Mexico City
Nicos is a popular Mexican restaurant located in the historic center of Mexico City. The menu features traditional Mexican dishes and some international dishes with a Mexican twist. The lively and casual atmosphere makes it the perfect spot for a family dinner or brunch.
Pujol
📍Tennyson 133, Polanco Mexico City
Pujol is a fine-dining restaurant it has a chic and modern atmosphere. Pujol is a destination restaurant in Mexico City, serving modern Mexican cuisine. The menu at Pujol features creative takes on traditional Mexican dishes using locally sourced ingredients.
Quintonil
📍Av. Isaac Newton 55, Polanco Mexico City
Quintonil is considered one of the best restaurants in Mexico City. Located in Polanco, Quintonil serves contemporary Mexican cuisine. With its focus on fresh, local ingredients and traditional Mexican flavors and techniques, Quintonil is fast becoming a classic.
Rosetta
The restaurant is regularly listed on Latin America's 50 Best Restaurants and has a sourdough bakery on-site. Prices at Rosetta range from $8 to $20 per dish. Try the corn tamales with celeriac at $15.50. The tasty risotto costs $14 USD, and the ala carte items are priced individually.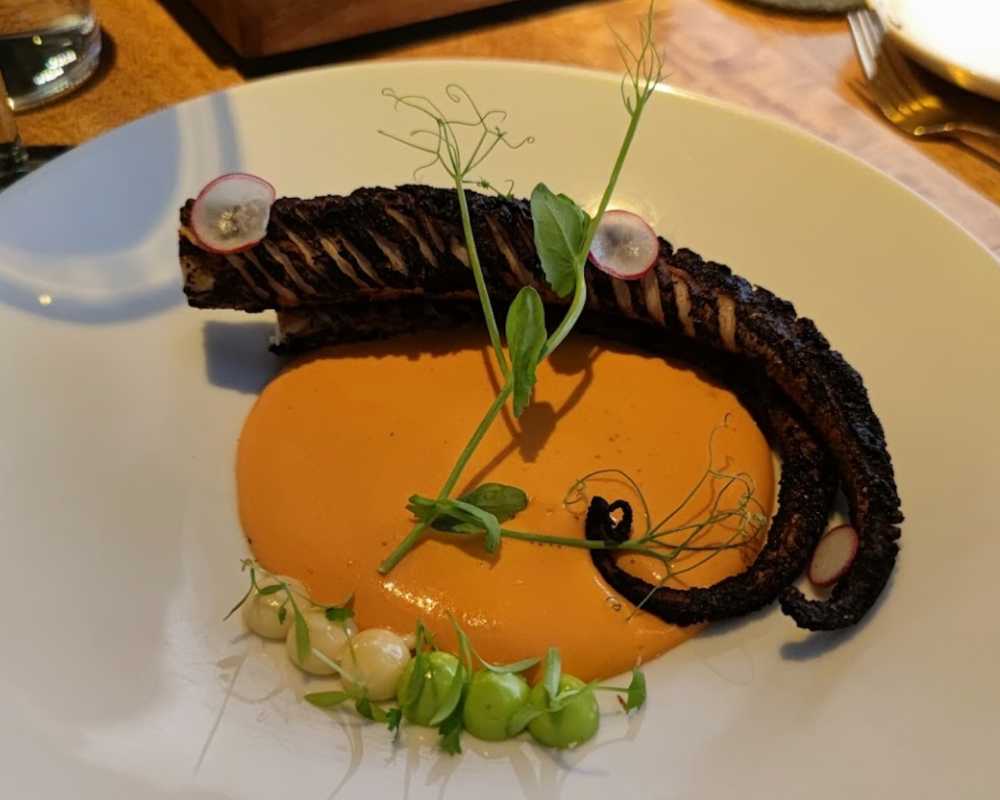 Sud 777
With its 16-step tasting menu featuring sweet potato lollipops, Mexican-style rice and a 'perfect' egg, soft-shell crab with surf and turf mayonnaise, and a 'perfect' egg, the restaurant is a regular on Latin America's 50 Best. It is seasonal, with much of the food on the menu coming from the restaurant's garden. Mexican vintages give the wine list a local feel.
✨ Mexico City travel and safety tips
Mexico City FAQ
Still have questions about this Mexico City travel guide?
If you cannot find an answer to your question in our FAQ, you can always contact us
and we will be with you shortly.