Buying a timeshare in Mexico can be very confusing, especially if you are not fully aware of the timeshare laws in the country.
This buying guide is easy to understand and we won't present any long documents for you to understand how to buy your timeshare – we do try our best to have our articles on this website to be easier to digest as we know that is very important for you.
Timeshares became popular in Mexico in the 90s and for those of you who are new to buying a timeshare in Mexico, a timeshare is a lifetime commitment to paying for yearly trips to the same resort.
You need to pay a big amount upfront (including fees and taxes) for an annual trip maximum of one week (depending on your timeshare agreement).
Buying a timeshare in Mexico is ideal for those who have a fixed yearly vacation (up to one week). Mexico is a great option if you are from the USA and Canada because of the close proximity and direct flights.
Imagine going on a short flight to go on a vacation in Mexico that's already paid for. Buying a timeshare in Mexico enables you to plan your vacations accordingly because of the fixed dates.
If you actually buy a timeshare in Mexico right, it will be way cheaper to go on a vacation in Mexico.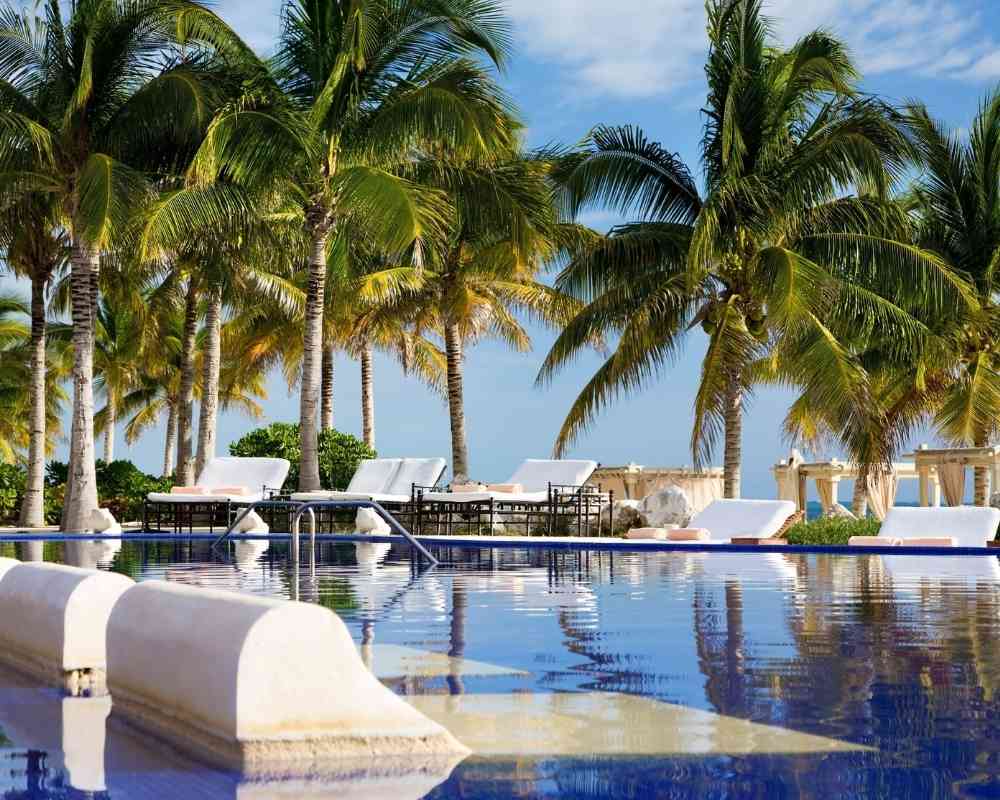 There are two types of timeshare in Mexico. The first one is the fixed-week timeshare where you buy a week or two for a certain room category in a specific week.
Meaning, you will have a contract to give you the right to use the same room type in a resort for the exact same dates each year. Logically, the price you pay is depending on the season.
It's a lot more expensive to have your timeshare during the high seasons in Mexico (November to May) than it is during the low season (June to October).
The second type of timeshare in Mexico is the point system timeshare, which is the exact same thing: you're buying the rights to the room type for a certain season and duration.
The difference between the point system timeshare to the fixed week timeshare is that the value of that week is calculated in points and you are given those points each year for your use.
This gives your more flexibility. For example, resorts can say you can also purchase massages and dinner with your points, for instance, which you cannot do on the fixed week system.
It's also more comfortable to upgrade an add-on. For instance, if you want to bring someone along for your timeshare vacation, you can upgrade your timeshare by purchasing the additional points required for that upgrade.
If, for example, you are not able to do your vacation this year, those days/points can be moved into the following year. Between the two, point system timeshare is better and way preferred. The big 5 timeshare companies in Mexico use this system more.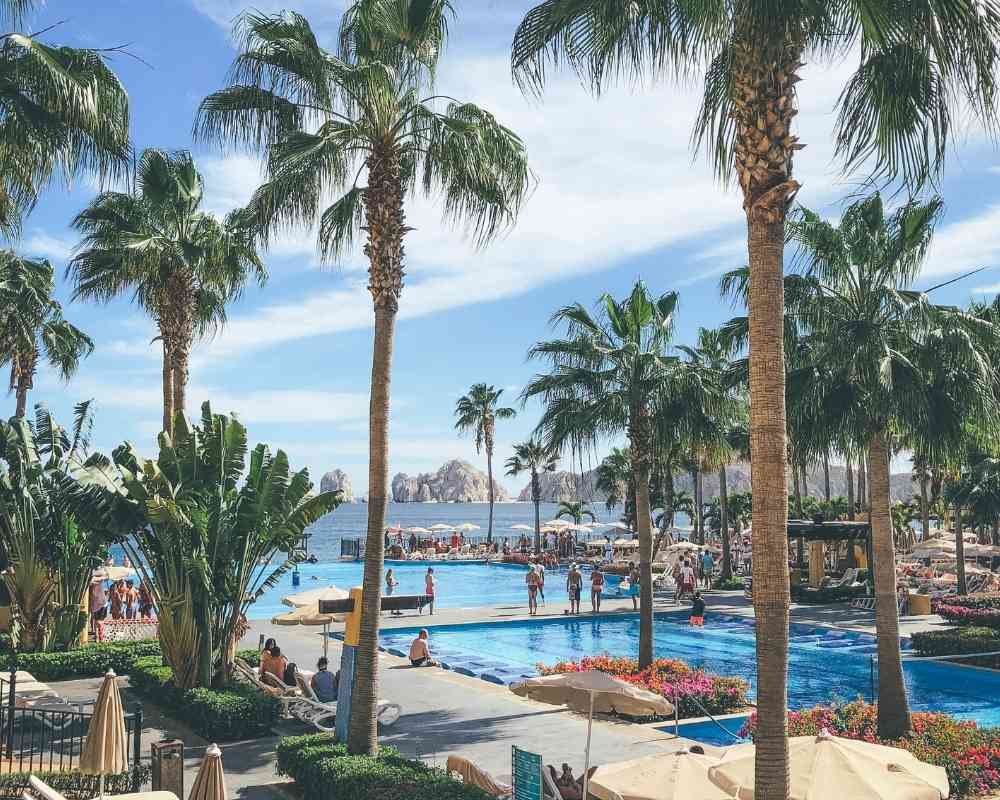 The price of buying a timeshare in Mexico depends. Primarily, the math is the following: you are purchasing a duration of a hotel room rental over a period of 30-50 weeks of vacation depending on the contract.
The value of 1 night in a resort and season is multiplied by 7 nights and then multiplied by 30 years. For example, let's say you are buying a 1-BR oceanfront during the Spring season at a resort in Cabo San Lucas (US$399).
US$399 x 7 x 30 = US$83,879
That's the timeshare usual math but most timeshare agents would offer you a lower price. The US$83,879 can go down up to US$50,000. If you negotiate it right (knowing factors such as inflation in Mexico), you can probably buy a timeshare here for US$35,000.
When you are buying a timeshare, you are also paying for extra fees like maintenance fees. It will be stated on your contract that you will be obligated to pay these fees as part of your timeshare purchase.
The easy way to understand extra fees is you pay US$0.45 cents per point per year. The calculation that you get is from your oceanfront 1-BR in April (Spring) for 7 days, which has an annual 10,000 points.
10,000 points x US$0.45 cents = US$4,500
Points depend on the room type and season. These numbers are just examples for you to better understand how to calculate timeshare points and annual fees.
Some resorts in Mexico have an all-inclusive plan for their timeshare but most use the European plan which is just the room and the amenities with no food and beverage.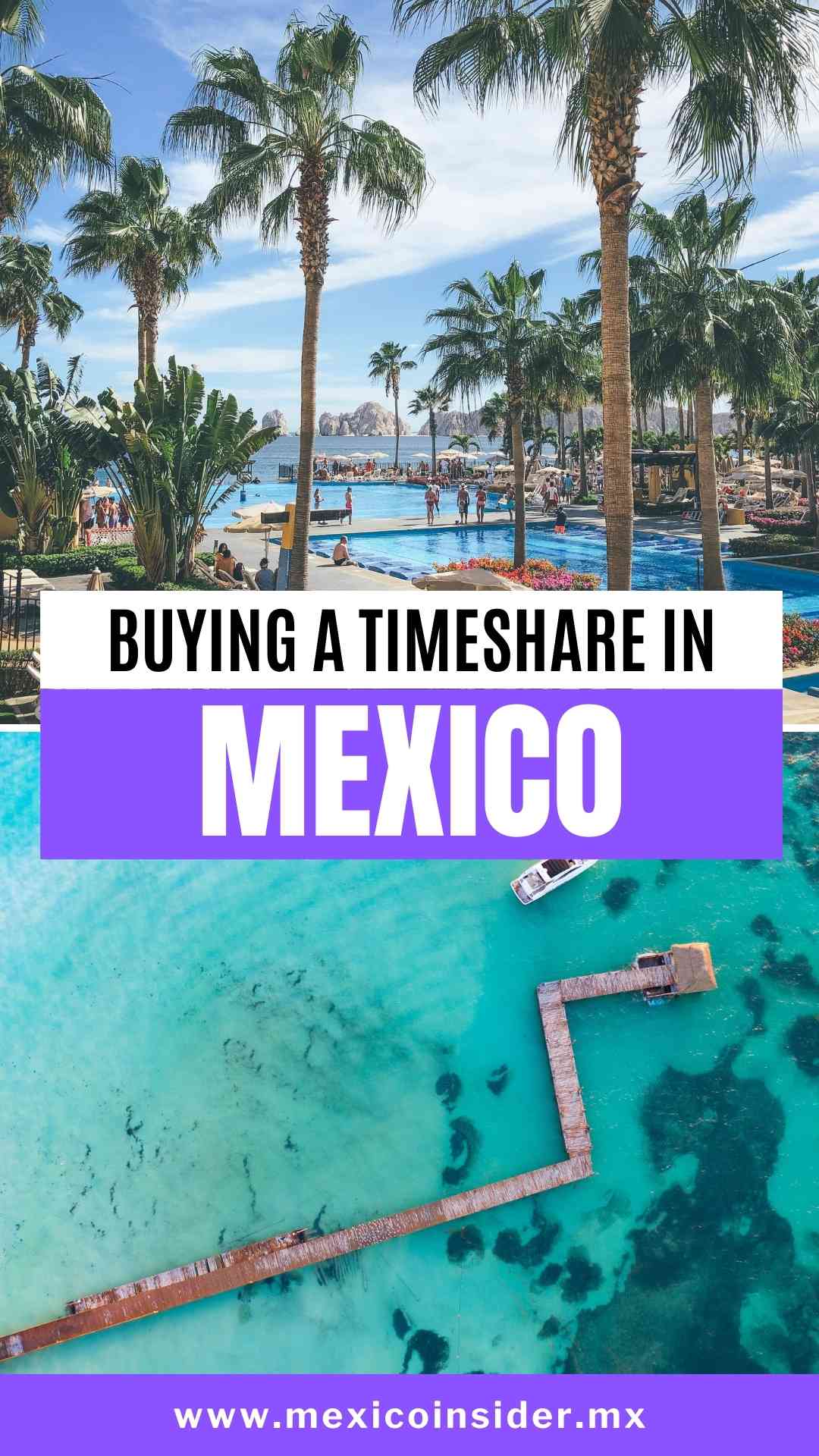 Cancun, Quintana Roo, Puerto Vallarta, and Los Cabos are the top destinations for buying a timeshare in Mexico. These destinations are ideal if you want to a timeshare that is close to the beach.
There are many resorts in Mexico and they all vary. The Caribbean, the Mexican coast, and the Baja California peninsula are destinations that come to mind when you hear about Mexico resorts.
But the truth is there are many other resort types like Winery Resorts, Mountain Cabin Resorts, etc. You just need to find the best vacation setup that works for you. So in this case, decide on a destination in Mexico that you would want to go back to every year for a vacation.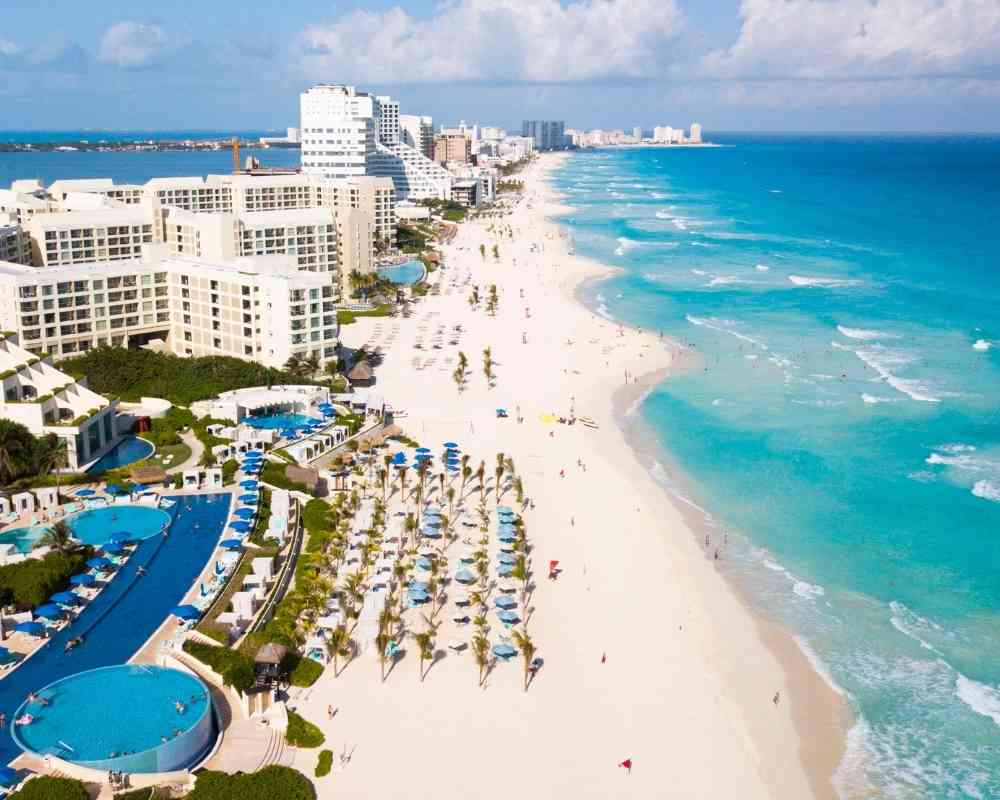 Step #2: Find the resort that you want
Now that you know the destination in Mexico where you want your timeshare, you need to find a resort in that destination that sells timeshare. First tip: it is always way better to buy a timeshare from newer resorts.
If not, make sure to buy at a brand-new resort (pre-building). Resorts in Mexico pop every year anyway so you'd want to go for the new ones. No matter how beautiful and inviting Mexico resorts are, they have accumulated infrastructure issues through the years such as toilet flooding.
Other important factors when choosing the resort where you want to buy your timeshare:
Location: how far is it from the center? Do you need to rent a car each year you visit? What are the best things to do or sights to see near you?
Beach: is the beach clean? Is the beach crowded? Is the beach swimmable?
Amenities: how many restaurants are there? How many pools? Does it have a kids club? Does it have a spa and gym?
People and Service: you will be going on a vacation to Mexico every year through your timeshare so you'd like to know who are you going to stay with/live with.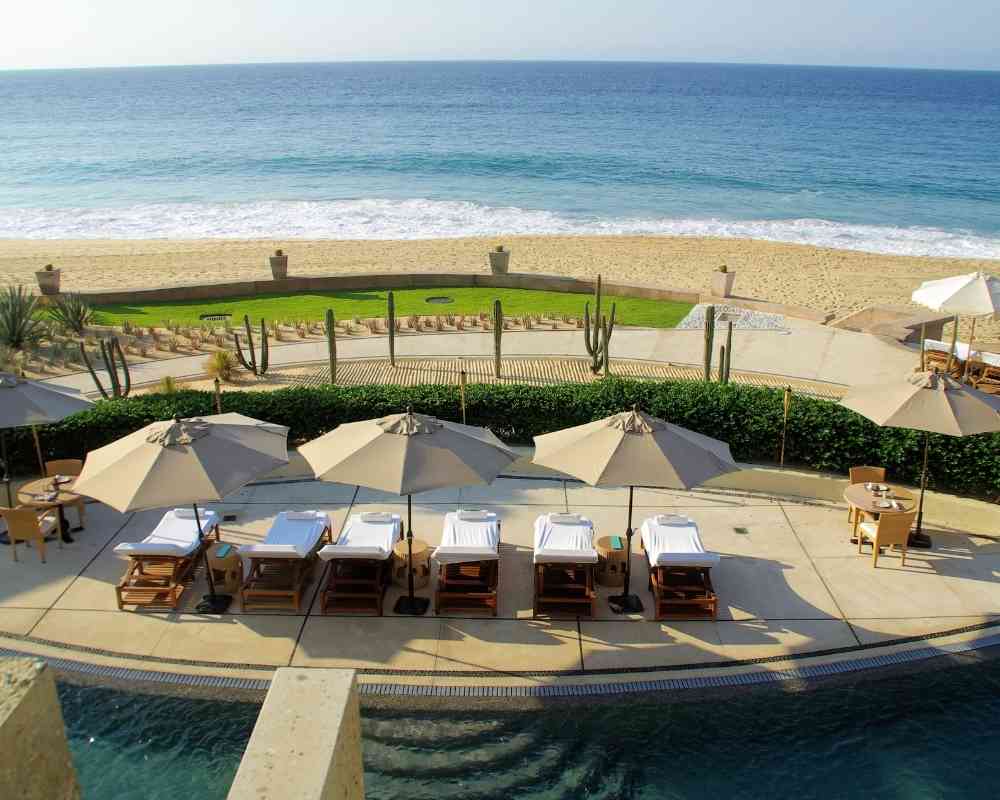 These days, presenting full sale packages is not presented digitally. You need to go to Mexico and visit different resorts that you are eyeing. You can definitely get a timeshare presentation via e-mail but that doesn't guarantee that the timeshare agent will be able to answer all your questions.
If, for example, you chose 5 different resorts in Cancun to buy your timeshare, each of these resorts has its own timeshare presentations and the prices will vary.
This also gives you a chance to see who has the clearest presentation as you'd probably go for that resort. Below are some important questions to ask during the timeshare presentation:
Interest rate on credit agreement: the normal private credit is between 10-16% in North America. In Mexico, that varies per timeshare.
Inheritance: how does my timeshare pass on to a family member if something happens to me?
Points category: there are different points of category per timeshare (i.e. standard member, 3-star elite, 4-star elite, 5-star elite, or Elite Residency). The timeshare points category changes annually.
Re-selling your timeshare: this is still a hard topic in Mexico but feel free to ask. Let us know in the comment box below what answers you get.
In the end, you can't really tweak contracts for timeshare because you get what they give you. Bear in mind that what you pay in the next 30 years is highly negotiable and note that they will start with a super high price. Don't take the first offer.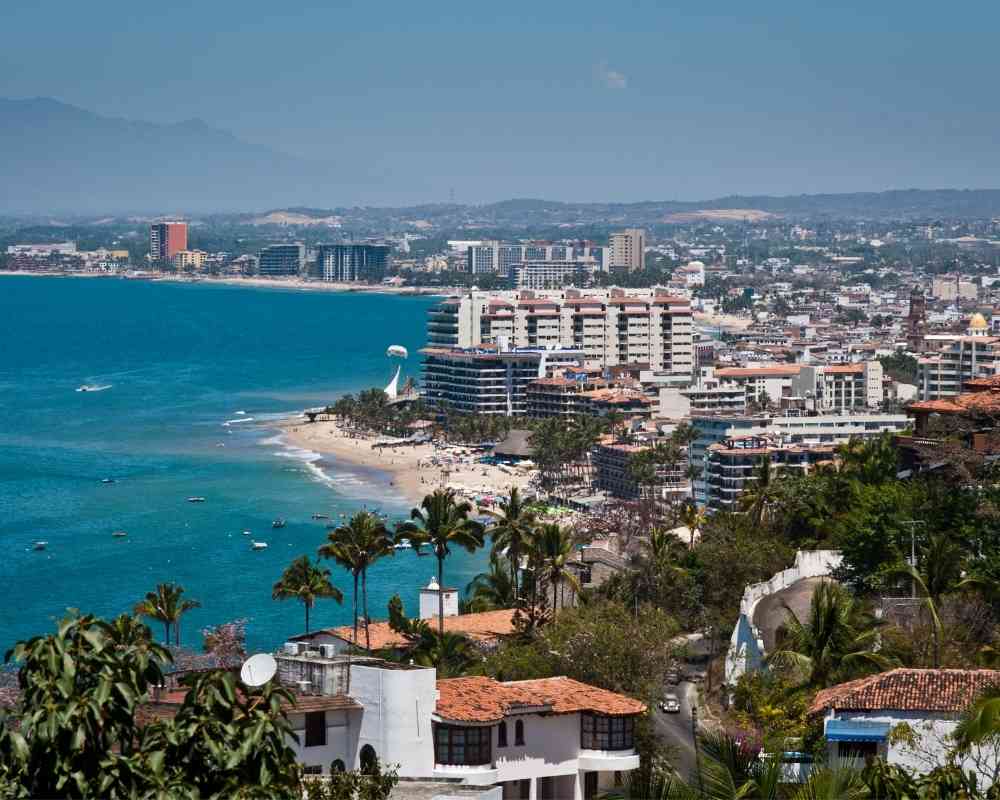 It is still encouraged to go to the resort and do a tour when buying a timeshare in Mexico. All resorts in Mexico have a timeshare office so you don't necessarily have to schedule an appointment.
The timeshare agent will give you a complimentary breakfast (i.e. the restaurant in the resort) and will give you a full tour of the resort. You will walk around the property and show you the room options.
After which, you will go to the sales office and decide if this is the timeshare you want to purchase. Note that timeshare agents can be very pushy but feel free to say "no," or "I am going to think about it" before buying.
Also mention that you are comparing prices from other resorts and that you need more time. There may be a chance that most of them will lower their prices if they know you already have information on other resorts.
You will also be lured by freebies/goodies like discounted tours (i.e. Pirate Ship Dinner, Sailboats, etc.).
Note that you can avail of these discounts even if you are not buying a timeshare. Whatever they promised to lure you to the presentation will be given to you.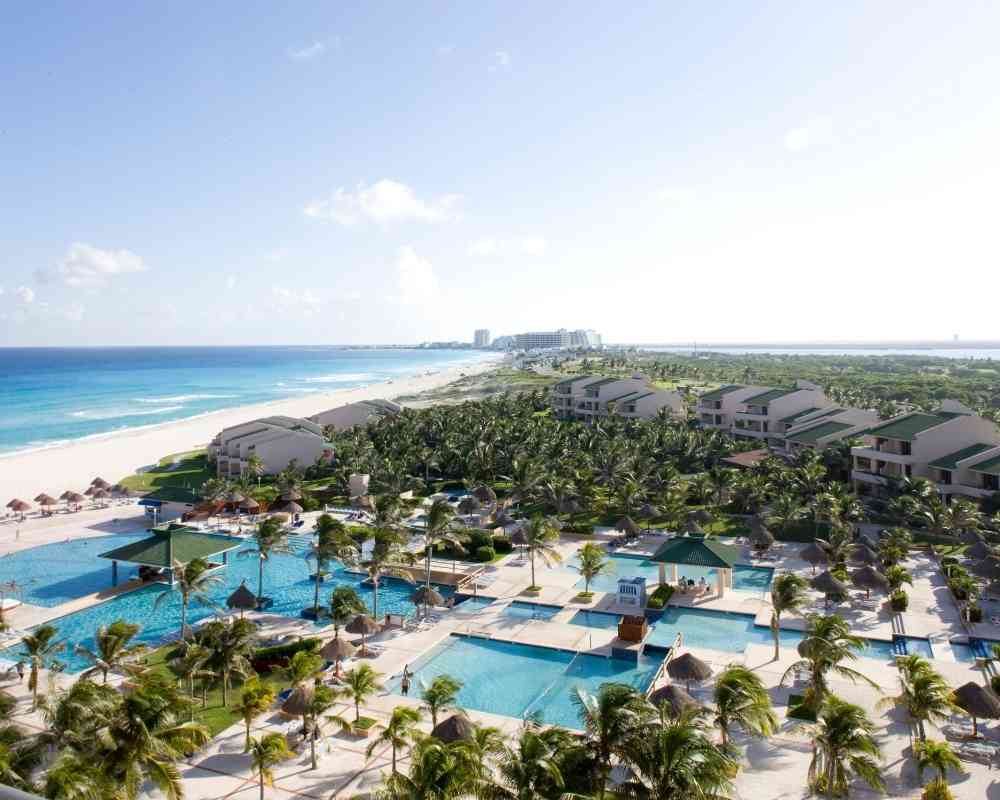 The moment you decide which timeshare you want to buy, they will ask you the following to calculate the final price:
How long do you want to have your vacation each year?
What room type would you like to have for this duration?
What season/month would you like to use your timeshare in Mexico?
Technically, anyone is qualified to buy a timeshare, with no requirements whatsoever but timeshare agents deem families with kids and retirees as more serious buyers. Make sure you have a passport, driver's license, government-issued ID, and credit card.
Step #6: Start vacationing in Mexico every year
Congratulations! You now have a timeshare in Mexico and enjoy 7 days of 'free' vacation every year! Please note that if you are bringing family and friends with you, timeshares don't really have a limited number of people but it's also goot to ask this during the presentation.
Of course, you wouldn't want to vacation in Mexico staying only in resorts. If you need custom itineraries and activities for the week to be arranged for you, our trusted Mexico travel planners can plan your week at a fixed rate.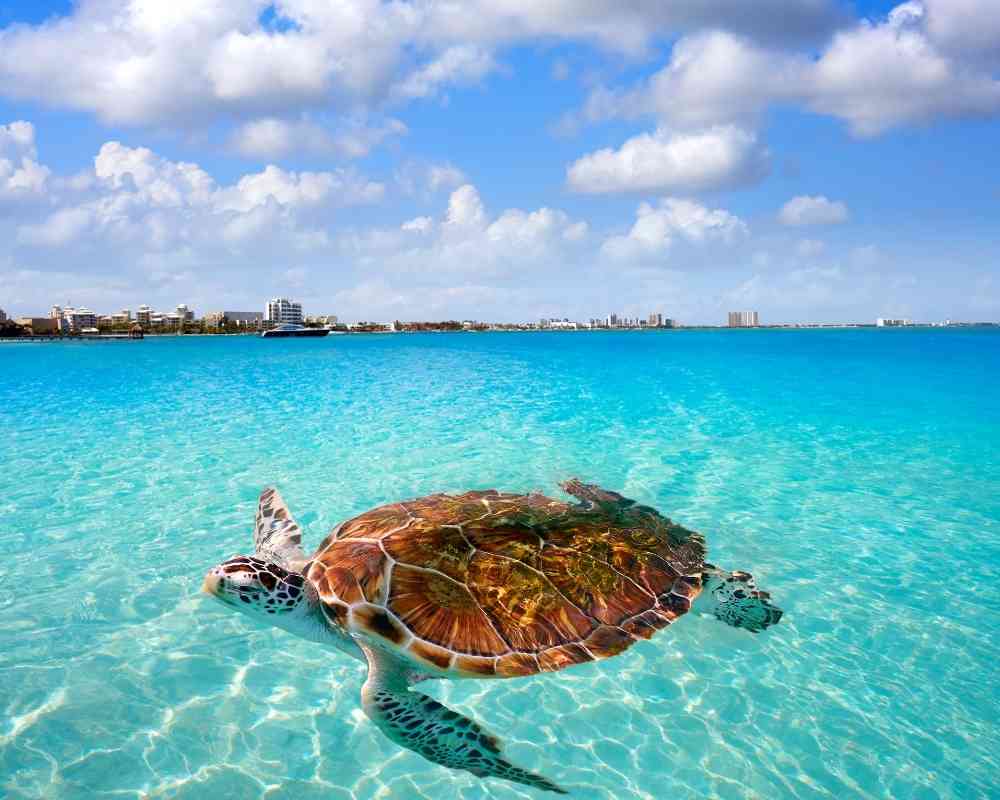 ✈️ Ready for your trip to Mexico? If you need more information about buying a timeshare in Mexico, we'd be happy to update this post – just leave your questions below or send us questions on the channels below where we answer questions without a cost.
🇲🇽 Mexico Travel Resources
Trisha traveled to Mexico in 2018 and after a year, she found herself obtaining a 4-year residency visa in Mexico. She is the Editor-in-chief for our Living in Mexico Series which has helped over 3,000 Americans move to Mexico with ease. Trisha currently resides in Cabo San Lucas, Baja California Sur.