Our list of best things to do in Sayulita Mexico is 100% local supporting local communities. Browse these fun Sayulita activities and explore this town with local tour guides.
There are many things to do in Sayulita, which is one of the reasons I decided to live here for 2 years.
As a remote worker and expat who's consistently looking for a temporary base, activities in a certain town (that I choose to live in) are important, especially since I travel with my 2 big dogs.
Mexico Insider started as Sayulita Insider. Before the merge, we covered environmental issues in Sayulita and local news about the community.
These things to do in Sayulita list are part of our #SupportLocal project where we vetted a few locals and individuals who do not have the means on marketing their businesses online.
We hope you'll read through carefully each of the activities here, hoping you'll help us help the community by booking these tours. Let's get started!
Plan your trip to Mexico with us! Get expert travel advice and customized trip-planning itinerary from our local experts on the ground.
📍 Where is Sayulita Mexico?
Sayulita is located in the state of Nayarit, about an hour's drive from Puerto Vallarta. The airport that serves Sayulita is Puerto Vallarta International Airport.
There are many direct flights from the US and Canada to Puerto Vallarta. From there, you just have to take a taxi to Sayulita (about 45 minute's drive).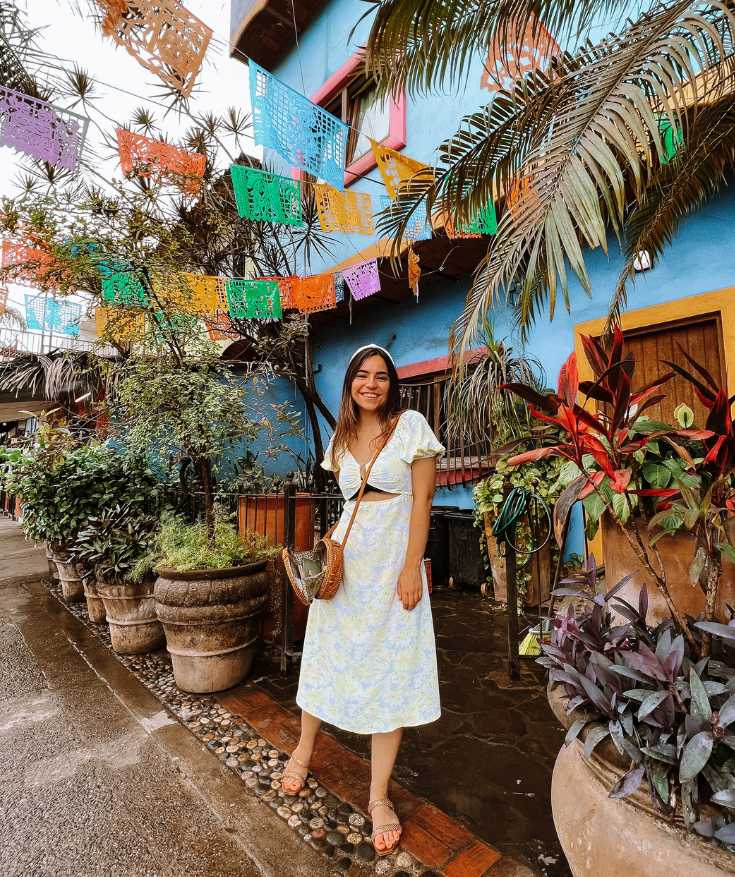 ⁉️ Is Sayulita Mexico worth visiting?
Definitely! Sayulita has beaches, mountains, and a very lively nightlife. The town is super small and has a close-knit community worth witnessing.
Every corner of Sayulita is an Instagram spot. You will definitely enjoy it if you love small towns with ample outdoor activities. To have an idea of what to expect, check our article, 15 reasons to visit Sayulita.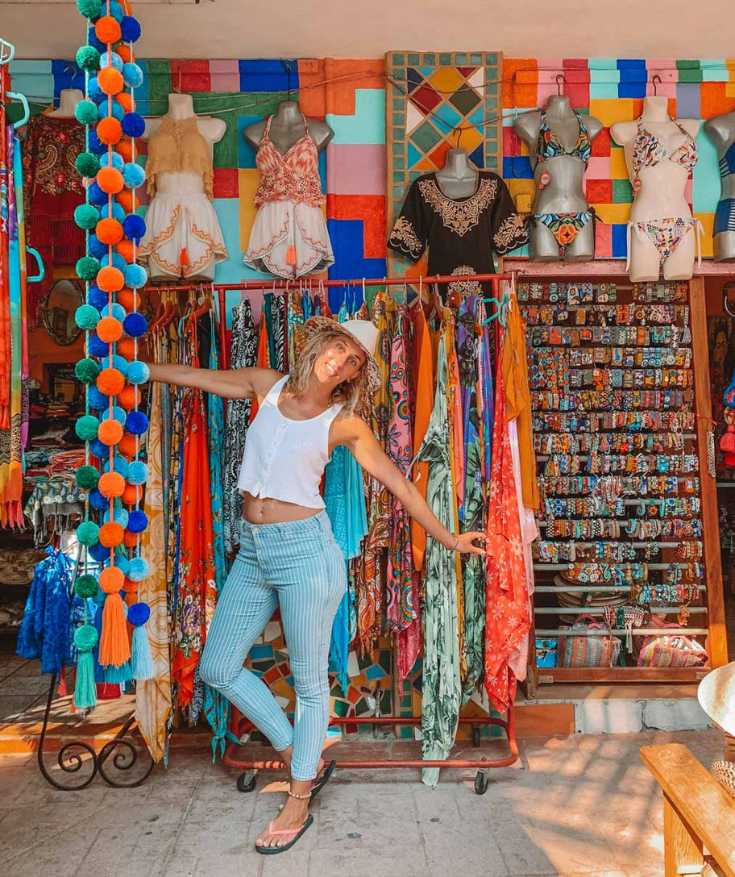 🗺️ Sayulita Map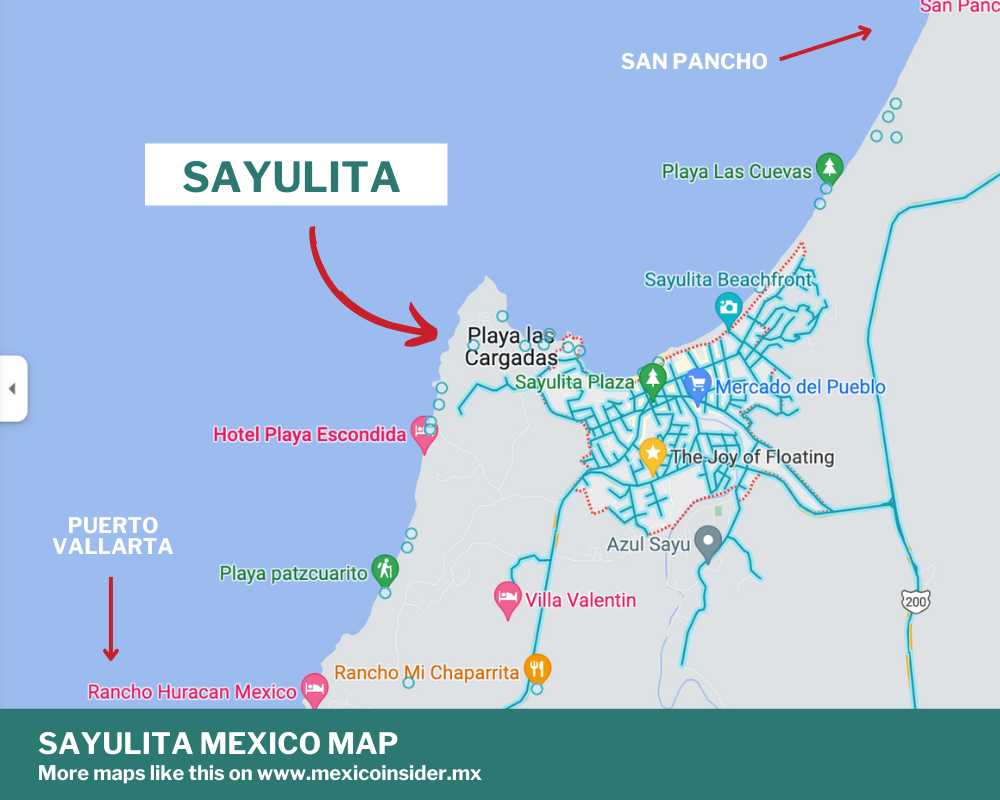 🏄‍♀️ Best things to do in Sayulita Mexico
#1: Get a massage at your Airbnb
💲 from US$75
Nahomy is part of Mexico Insider's #SupportLocal project. We are supporting her schooling in Bucerias, Nayarit to further improve her skills in massages.
Nahomy and I met in 2019 when I first had a massage by the beach in Sayulita. She was working for a spa that charges a lot for massages.
She gets very little commission for it so I decided to help her by advertising her private home massages! I am very picky with my massages and I've tried them all – Nahomy is the best in Sayulita!
For big groups, we have a few girls who can come to your Airbnb in Sayulita.
The price above is per hour but we can also give you a good price for 1.5-hour massages. Just send us an e-mail and we will arrange it for you.
#2: Sayulita tequila tasting
💲 from US$70
Oaxaca is the largest producer of mezcal due to its climate. This is where you will find a myriad of mezcal varieties. In this mezcal tasting, we will bring Oaxaca to your doorstep!
This private session includes 5 mezcal types: tobala, tobasiche, tepeztate, bicuixe, madrecuixe, jabali, and espadin. We know those words are hard to pronounce but you'll also learn about them in your tour. We'll definitely explain all of it to you.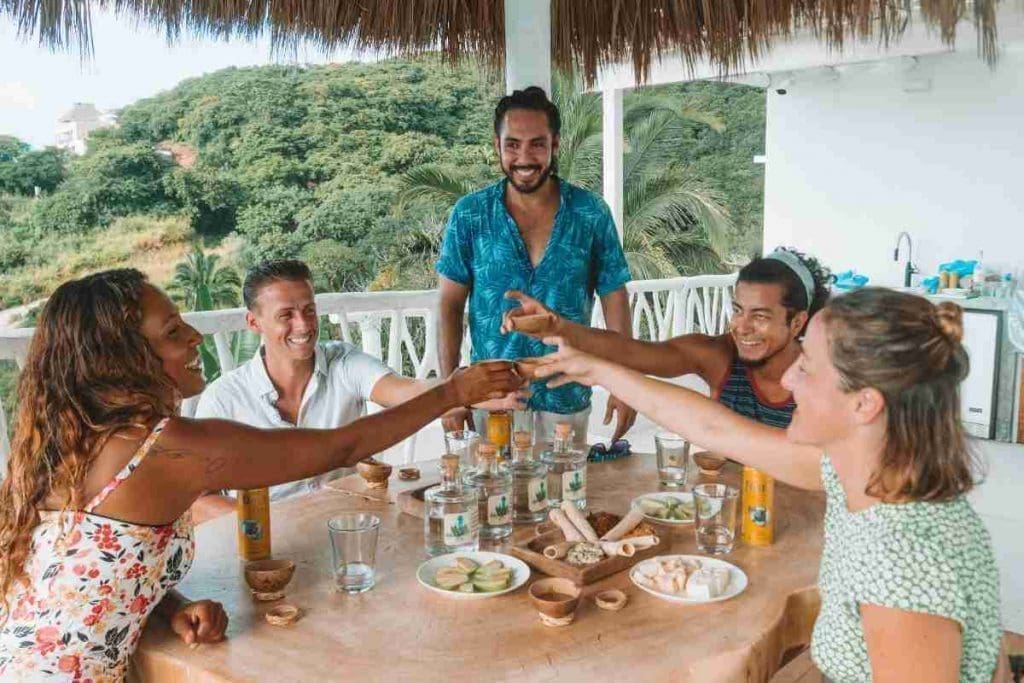 You will see a lot of cheap Sayulita mezcal tours but David sources his mezcal from small families from all parts of Mexico who do not produce big batches of mezcal. This is a high-grade and quality tasting activity.
#3: Eat the best food in Nayarit
Sayulita might be a small town but we have lots and lots of food options here. From Mexican cuisine to Western, we surely have it all! Situated in the Bay of Banderas, the most common food in Sayulita is mariscos (seafood).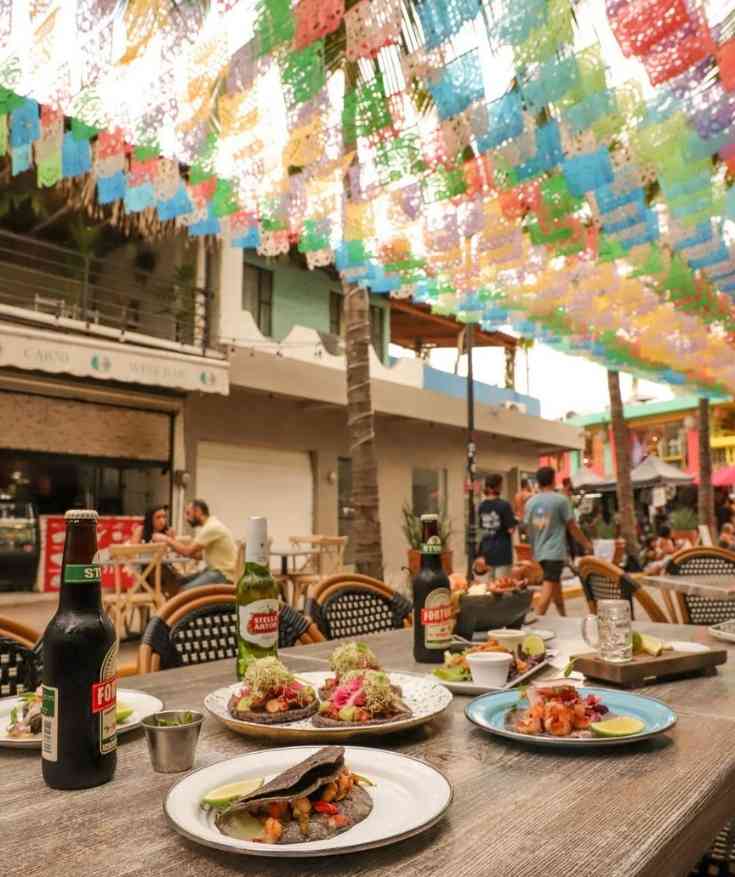 Many people come to this area to have a taste of the best seafood in the country. We are located on the Pacific Ocean so expect to eat lots of seafood in Sayulita! Head to our Sayulita restaurants guide to see your options – we divided them by categories!
#4: Visit the Marietas Islands
💲 from US$140
Islas Marietas or the Marietas Islands is a popular tourist destination because of the rich marine life. It is also protected by the Mexican government (from hunting and fishing).
Here, you will find lots of marine life, including the blue-footed booby which you can only find in the Galapagos Islands in Ecuador.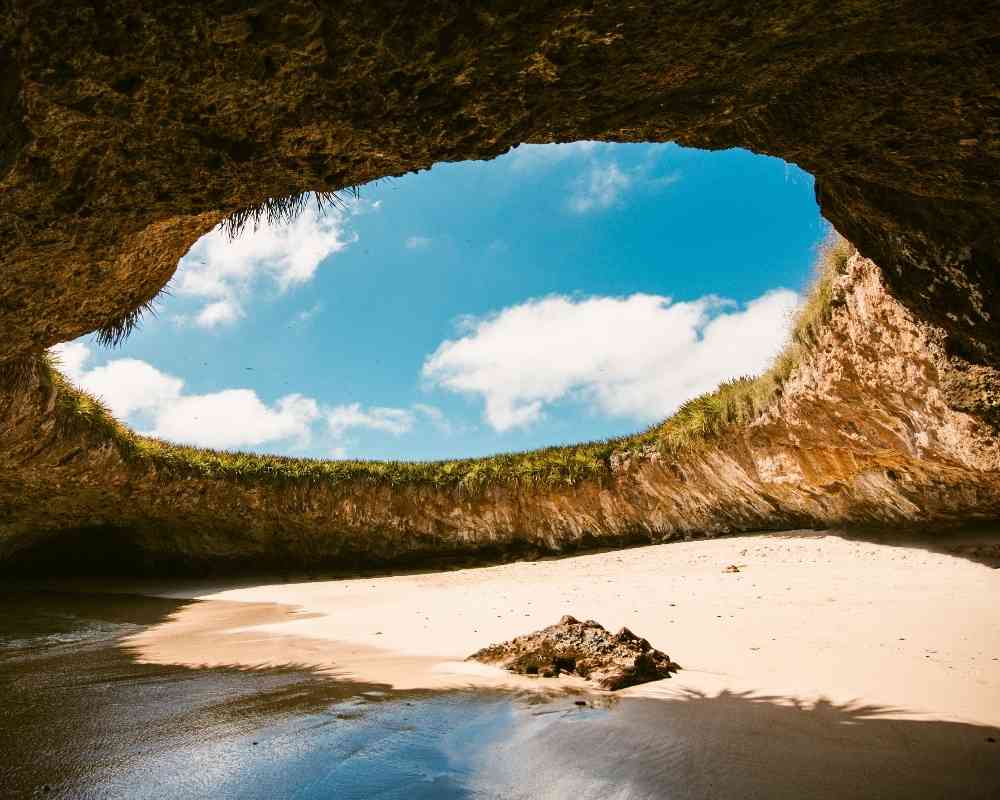 This is definitely an activity for the family, however, for security reasons, people above the age of 50 and 12 and below are not allowed to go to the secret beach.
#5: Explore Sayulita's street food scene
Street food is not for everyone we have a lot of this in Sayulita! We actually know most of them as we recently opened a TV series called Sayulita Street Food Icons.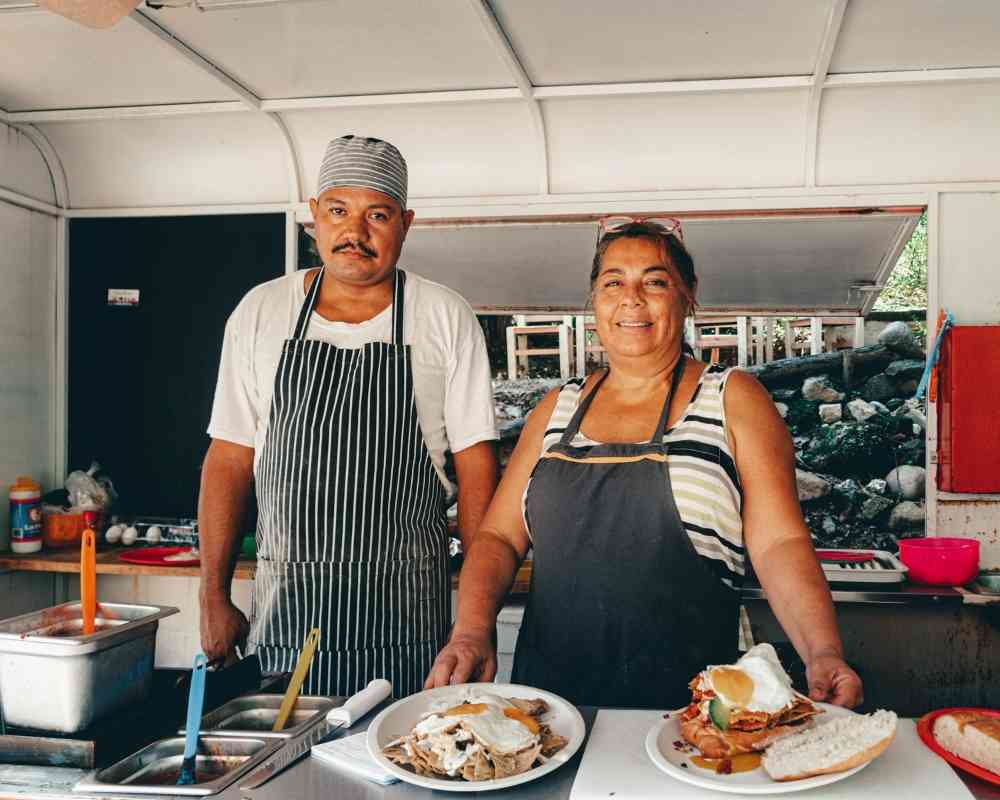 Most of these are family-run and we felt very privileged that they wanted to share their stories with us. Believe it or not, some beach towns in Mexico do not have street food as much as Sayulita does.
Our street food is not limited to tacos so try them all and support local! See our Sayulita street food guide to know where to go!
#6: Breakfast at a local's home
💲 from US$25
Macarena, a local we are supporting in Sayulita will make breakfast for you at her home! This is the best way to get to know our local community.
Her love for bread encouraged Macarena to study baking in Argentina. After her studies, she traveled to European countries like UK, France, and Germany.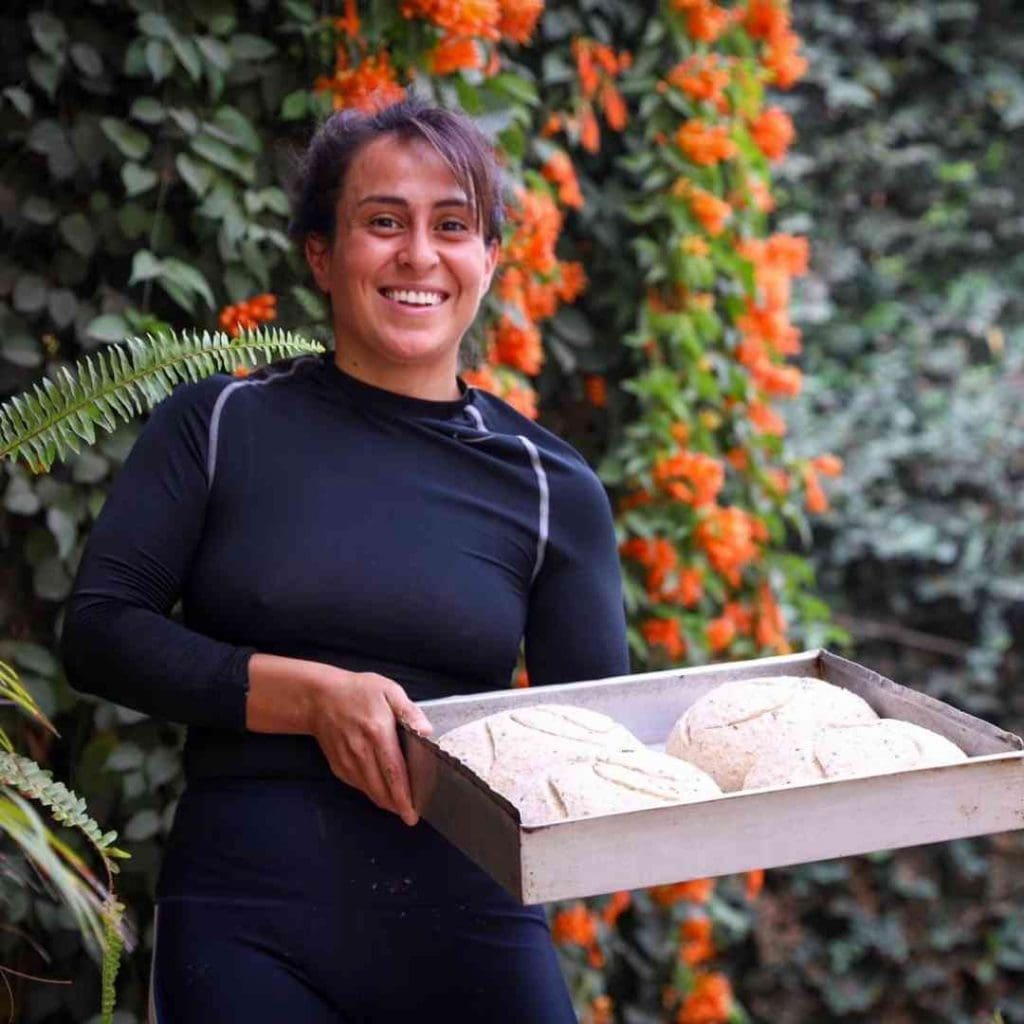 In France, she had the privilege to work with a French bakery and this made her gain more experience in the field of baking. Imagine working under a French chef!
#7: Hire a chef for a cooking class
💲 from US$75
Don't leave Mexico without mastering a Mexican recipe! Our cooking class is spearheaded by a local and he will come to your Airbnb or Vrbo in Sayulita to teach you the essential Mexican dishes that you have to know.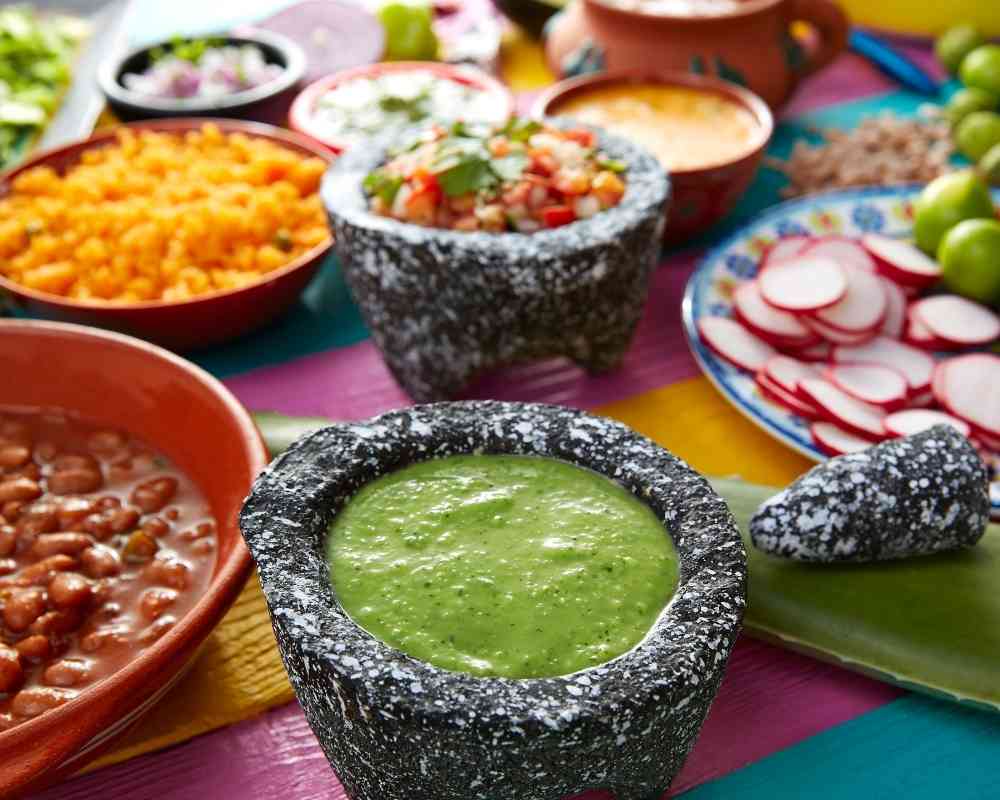 He also brings a bartender for groups of more than 5 people so you can start the party while chopping the ingredients!
In this class, you'll get to learn how to make Mexican salsa, guacamole (the correct way), and homemade tortillas.
#8: Take pictures at the flap street
This is an iconic spot in Sayulita and is probably the most famous image you see of Sayulita on Instagram. The flags at Flap Street are changed 2-3 times a year.
This street has lots of good restaurants like Barracuda, Toscana, and Ruben's. You won't miss this spot – it's right in front of Sayulita plaza in front of the street of Chocobanana.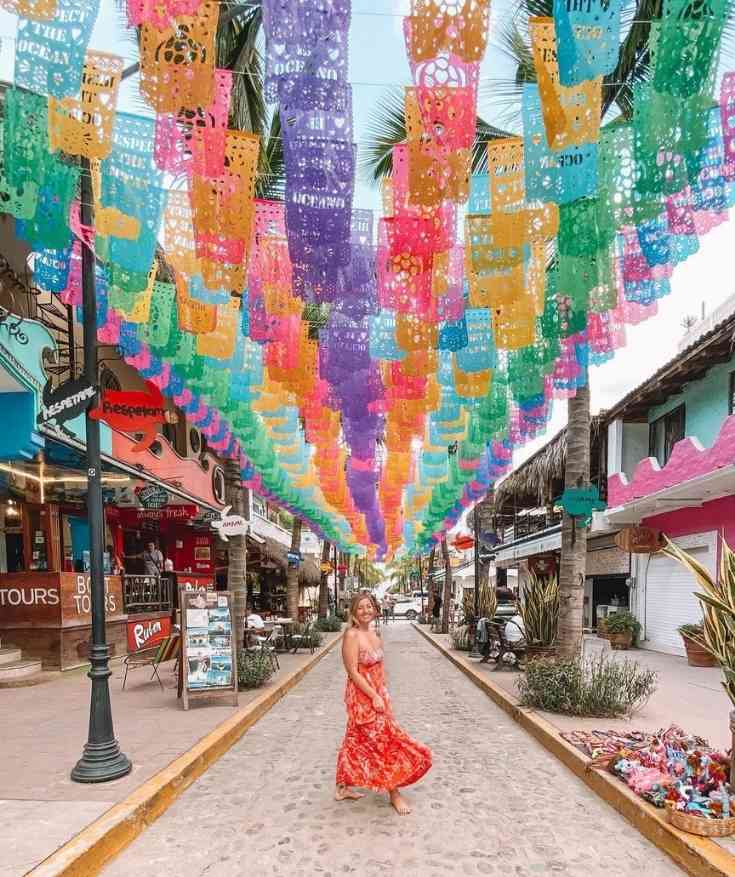 #9: Rent a golf cart
Golf carts are the easiest way to go around Sayulita. They are designed for the cobblestone roads, muddy streets to the ranch, and rugged layout to the jungle.
For as low as US$60 per day, you can rent a golf cart in Sayulita (for 4 people). Sayulita is a golf cart town so renting a car is not ideal here because of the narrow streets.
The golf cart battery can last up to 4 hours (depending on who you rent it with) so it is a great option to get around Sayulita.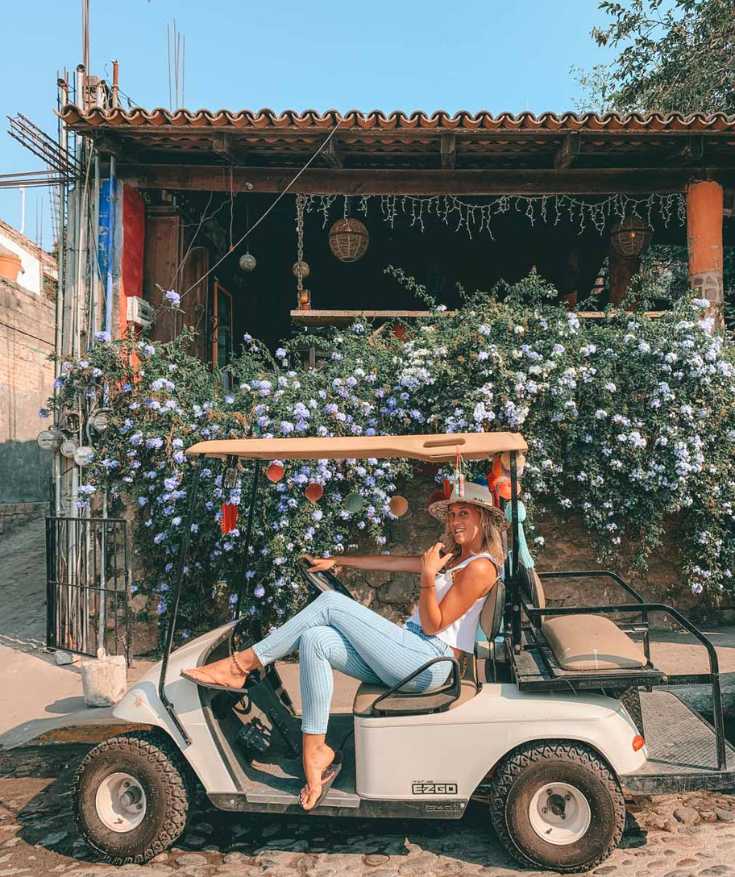 #10: Discover the nightlife in Sayulita
Sayulita is known to have a vibrant nightlife, with bars and clubs open until the wee hours of the morning. Many young people travel to Sayulita because of this, especially Spring Breakers.
Don't worry – travelers in Sayulita are not as young as the Tulum audience. You'll see more professionals in their 30s (and above).
There are also many secret parties in Sayulita and you'll learn how to find them by reading our Sayulita nightlife guide.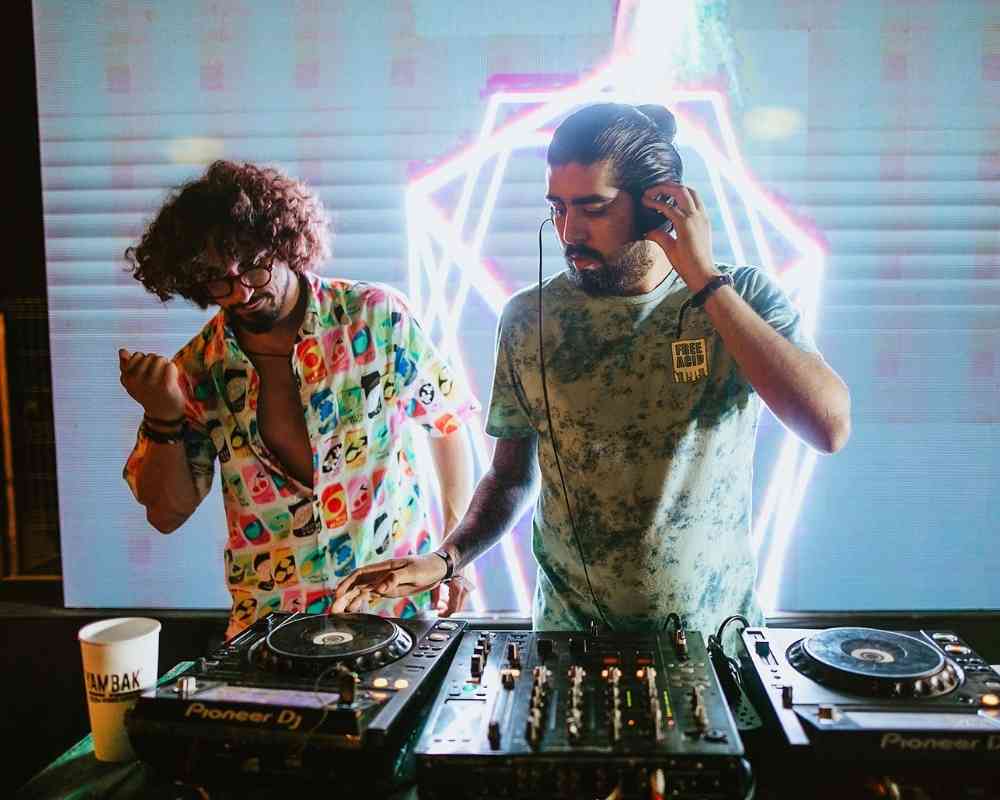 #11: Take yoga classes
Sayulita is full of Yoga studios and top-notch yoga instructors. Most yoga teachers here are ex-pats who've been living in Sayulita for years.
Though there are many Latin American yoga teachers, too. You can opt to take classes in English or Spanish. We find this a very efficient way for you to practice your Spanish!
You'll find a sense of peace and tranquility whether you are trying yoga for the first time or looking to deepen your yoga practice. Sayulita is the best place for yoga practice!
For private classes for your group, we recommend Melissa Webb as a yoga instructor. You can contact her via Whatsapp, +52 322 172 5180.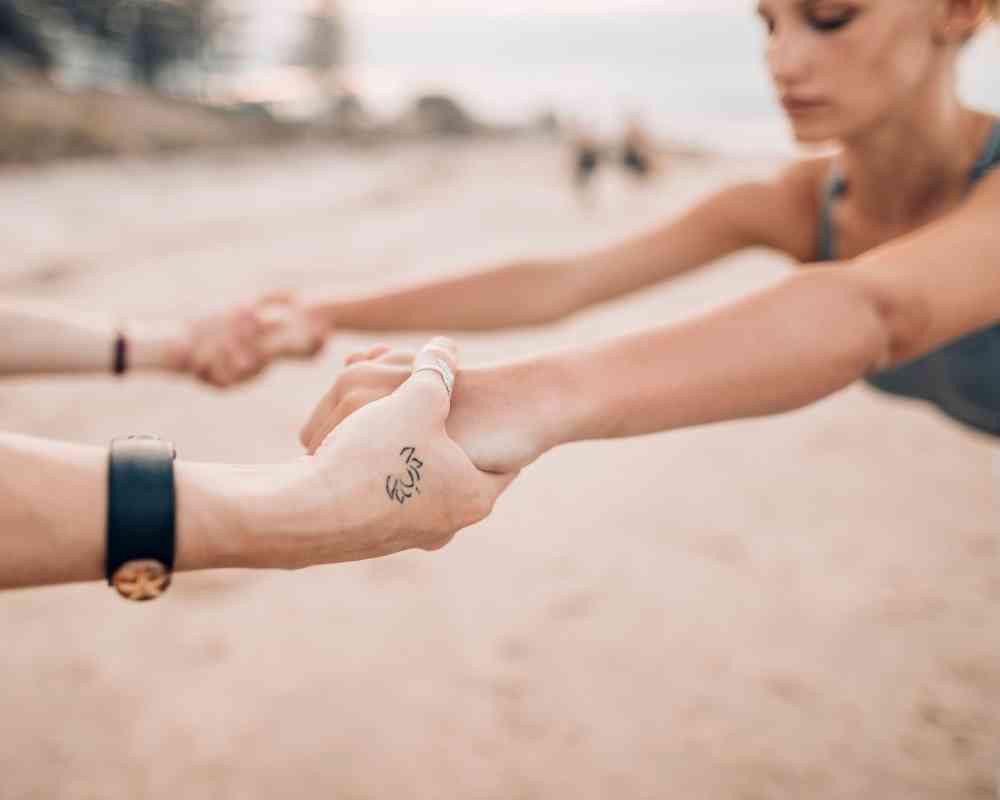 #12: Hire a local chef
💲 from US$75
In April 2020, Mexico's pandemic restrictions badly injured the restaurant scene. Many Sayulita local chefs lost their jobs but their inner foodie cannot be stopped.
From traditional Mexican food, Western desserts, French baking, etc, we went around town to see how these locals are doing and what new food businesses they built from home.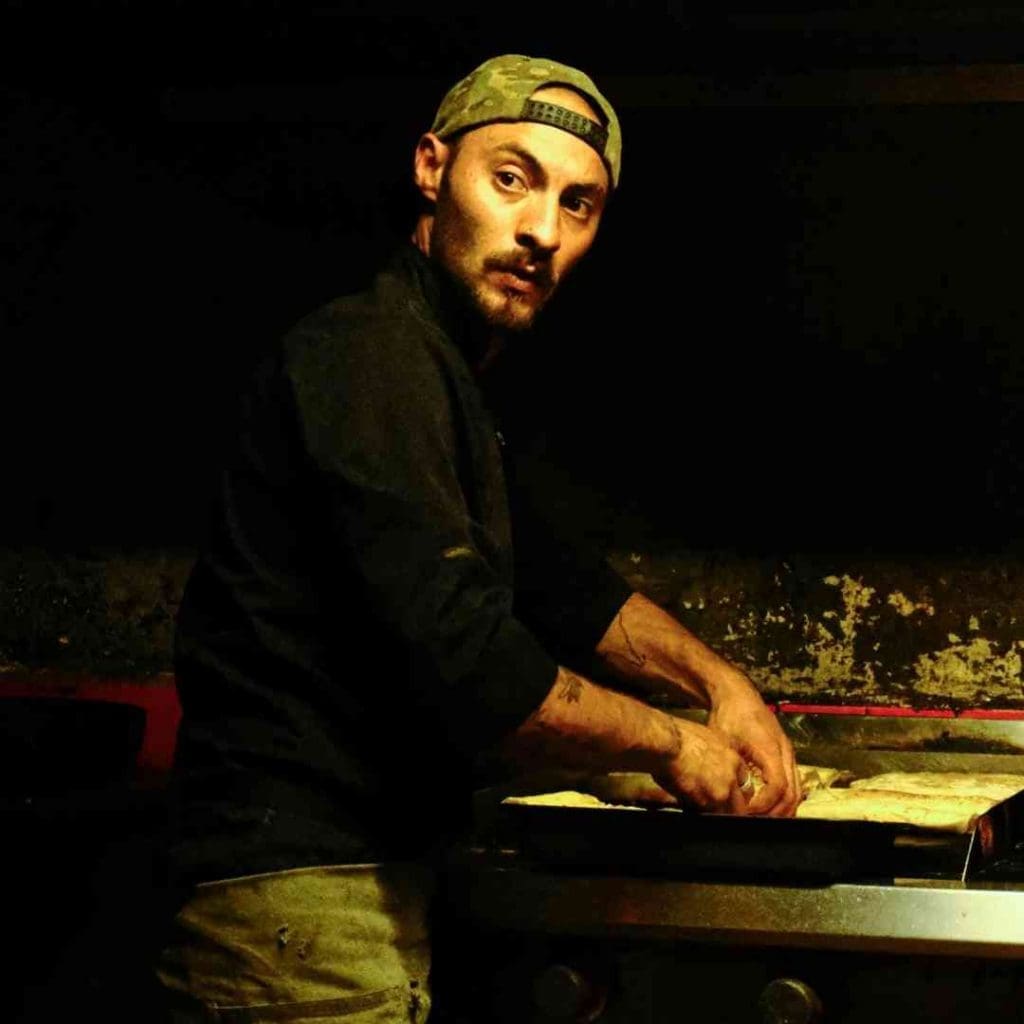 In a year unlikely any other, Sayulita Insider is championing local and family-run businesses demonstrating their commitment to their craft, their survival, and their love for Sayulita.
🏖️ Sayulita beach activities
#13: Take surfing lessons
💲 from US$75
Mexico's most popular surf town, Sayulita, offers great waves and a chilled atmosphere for beginner surf lessons as well as great surf breaks for intermediate surfers – and it is a great place for longboarding.
There are many board rental shops in Sayulita which offer great prices. Any surf shop in town will also hook you up with a private instructor and the beach itself is lined with local surfers, eager to rent you a surfboard and show you some tricks.
#14: Participate in beach clean-ups
… or may we ask you to just be responsible for your trash when you hang out at the beach? When we started doing these community beach clean-ups, we often realized how we wouldn't need to clean the beach if tourists are responsible for the disposal of their own trash.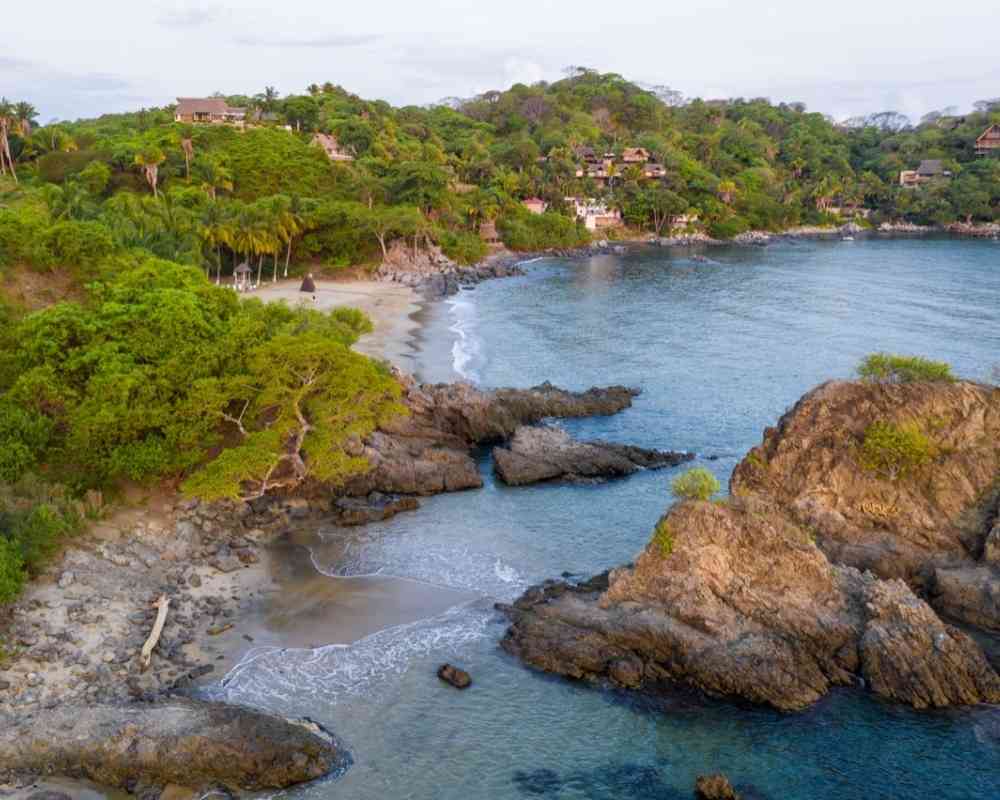 Sayulita is a small town and receives more than the number of tourists that it can so we have a big problem with waste disposal. You will see many families every sunset carrying big bags and picking up trash.
Most of it, they just organize themselves so there is no group to join – feel free to start your own beach clean-up drive to help our community!
#15: Sunset hike to Carricitos Beach
Carricitos beach is one of the best sunset beaches in Sayulita. It's about a 25-minute walk from the main plaza. The hike is a jungle canopy that leads downhill to the beach.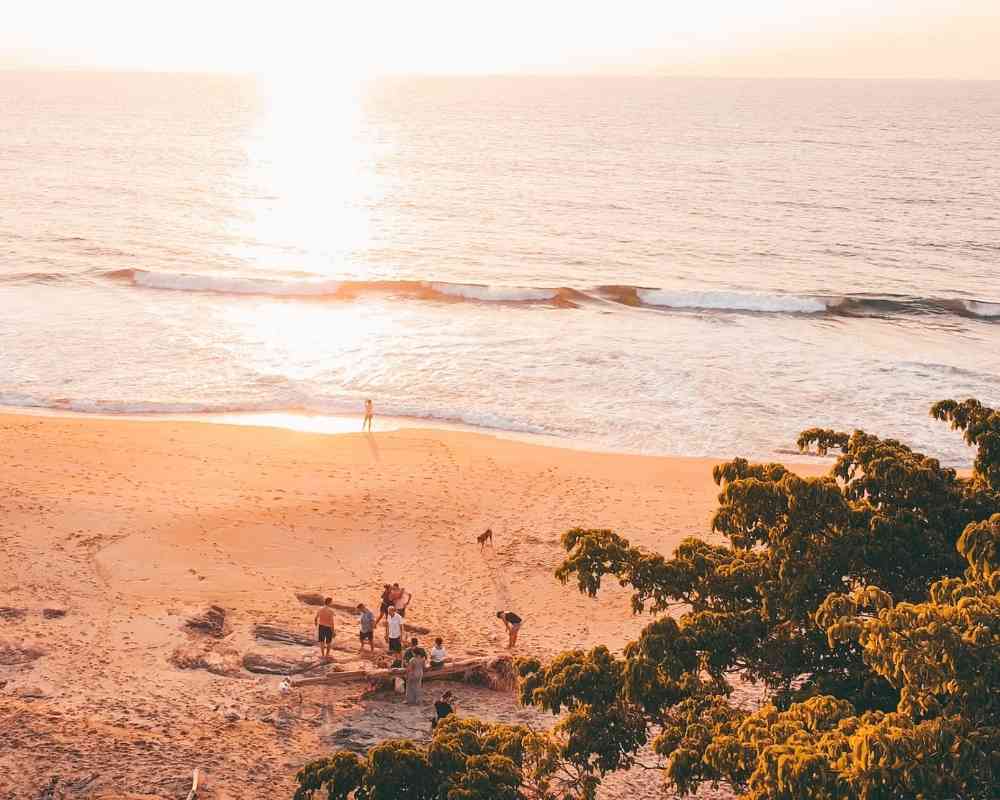 Don't worry, you don't have to wear hiking shoes – you can even go barefoot! There are many beaches in Sayulita but Carricitos is a unique experience that even families traveling with kids will enjoy!
#16: Surf or spend a day at La Lancha beach
Located in Punta Mita, La Lancha is about a 20-minute drive from Sayulita. It is a famous surfing beach in Nayarit but non-surfers can also enjoy a full day at the beach – this is one of the most beautiful beaches in the state!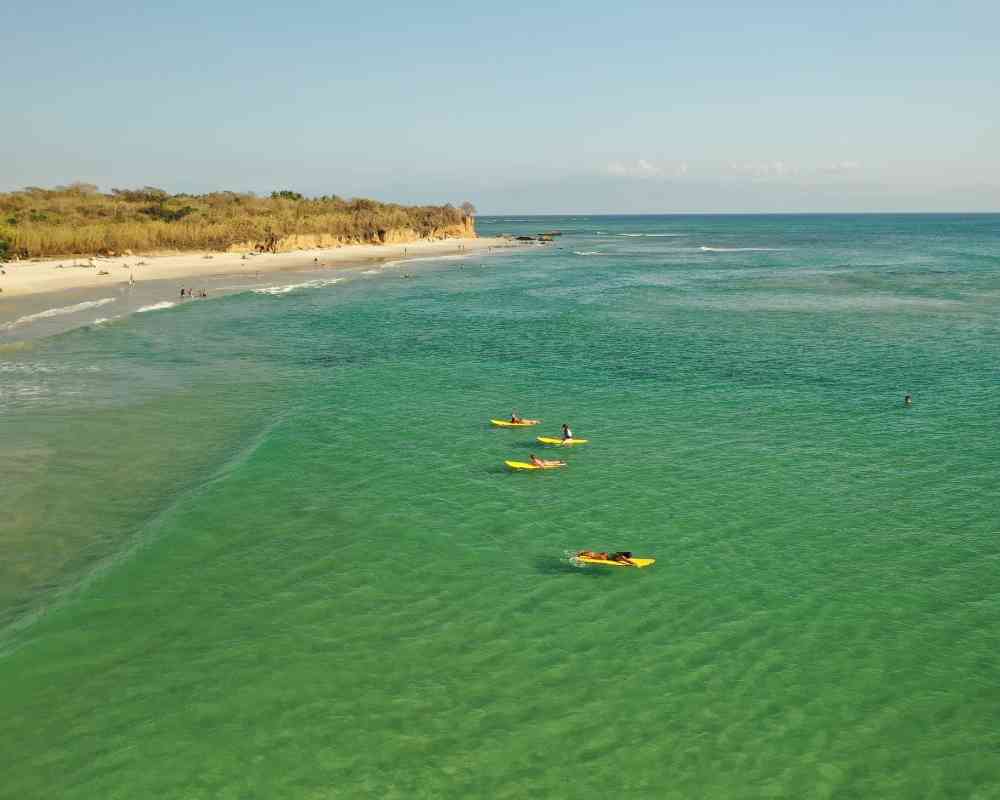 To get to La Lancha, you will have to do a 20-minute canopy walk. Make sure to bring snacks and drinks as there are no stores on the beach but there is an Oxxo convenience store in the parking lot of La Lancha.
#17: Trek, hike, or bike to Patzcuarito
Patzcuarito is one of the hidden beaches in Sayulita. Not many people go here because it's quite a walk. In our case, this is our favorite beach in Sayulita because we really love the canopy trail!
You don't have to wear shoes on this trek and you can even go barefoot. It's a very easy hike that will take you to the jungle, all the way to Patzcuarito beach.
This is a famous spot for running and biking. Cars are not allowed to go down the path so expect an action-packed adventure!
#18: Participate in a turtle release
Sayulita is a community that is greatly involved in saving Planet Earth – literally! The sea turtle release is part of those efforts.
There are many sea turtle release and protection programs in the whole of Riviera Nayarit but Sayulita is one we can consider the most active.
We also have the night's watch in Sayulita where locals volunteer to protect the baby sea turtles from poachers. This is a great activity, especially for families visiting the town.
To participate, you may e-mail the Turtle Sanctuary head, Alejandra at [email protected] or via Whatsapp +52 322 132 7381.
#19: Hike to Mal Paso Beach
One of the tourists' favorites is Mal Paso beach, about 20 minutes walk from Sayulita main beach. If you want to avoid the very busy main beach, take a hike and experience Mal Paso by yourself!
This is considered the best camping beach in Sayulita and is also a good spot for sunset viewing.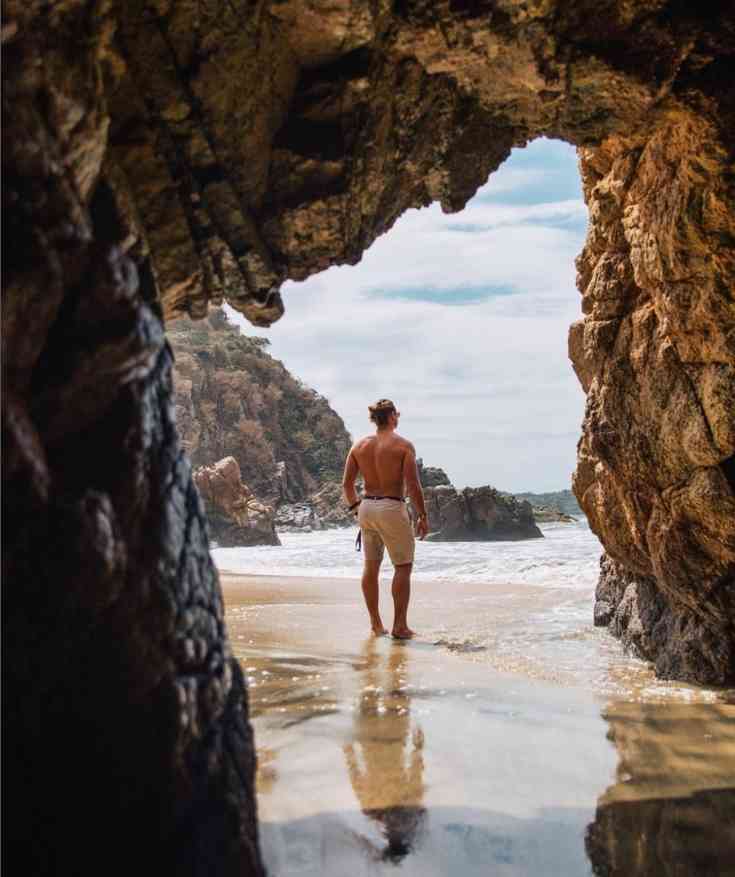 Mal Paso is remote and deserted so as usual, bring your drinks and food. I encourage you to spend the full day here. There are many trees around for shade so no need to bring an umbrella!
#20: Spend the day at Sayulita main beach
The Sayulita main beach is the busiest beach in town. Here, you will find food vendors, bars, restaurants, and everything you need to have a relaxing vacation by the beach.
The main beach is a long stretch so there's definitely room for everyone.
You can easily spend a whole day here playing frisbee, drinking with friends, watching the sunset, reading, running your dogs, etc. Sayulita main beach depicts our true lifestyle.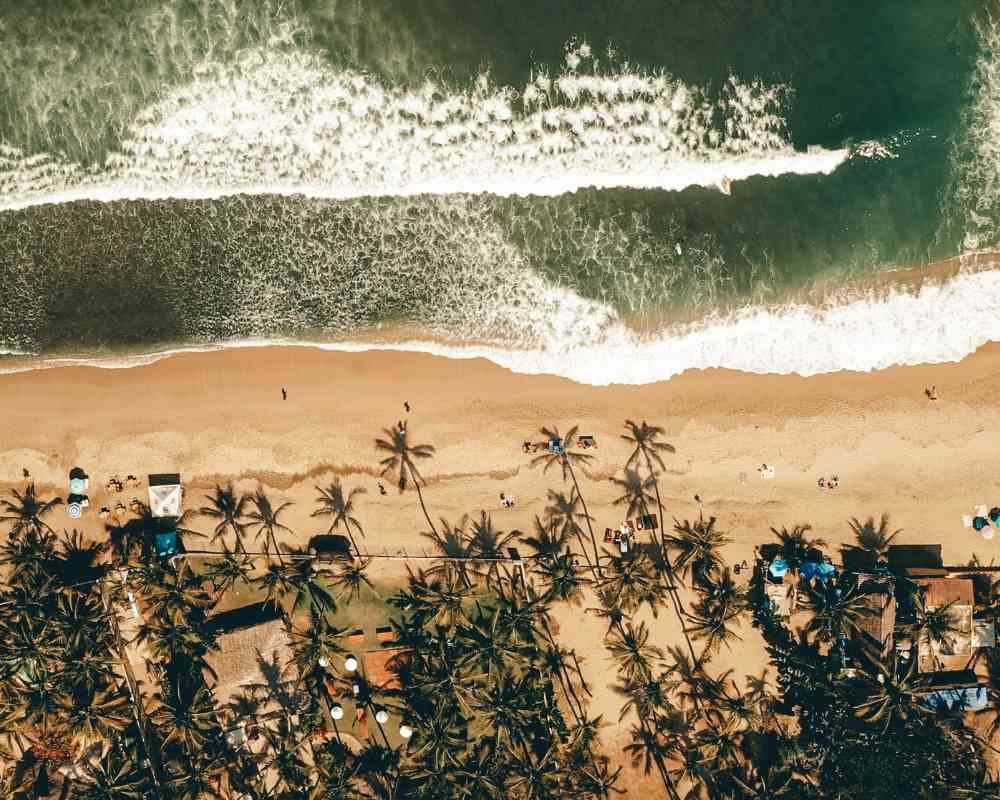 🛥️ Sayulita boat tours
#21: Go on a booze cruise
Booze Cruises are Sayulero's way to celebrate birthdays and special occasions. I've had many friends who had their birthdays on yachts, catamarans, and sailboats – even I did one for my birthday in 2020.
There are catamarans to rent in Sayulita that can hold up to 300 people and a few yachts you can charter in nearby La Cruz.
This is one of the favorite things to do in Sayulita for big group travels (bachelorette parties, Spring Break, weddings, etc).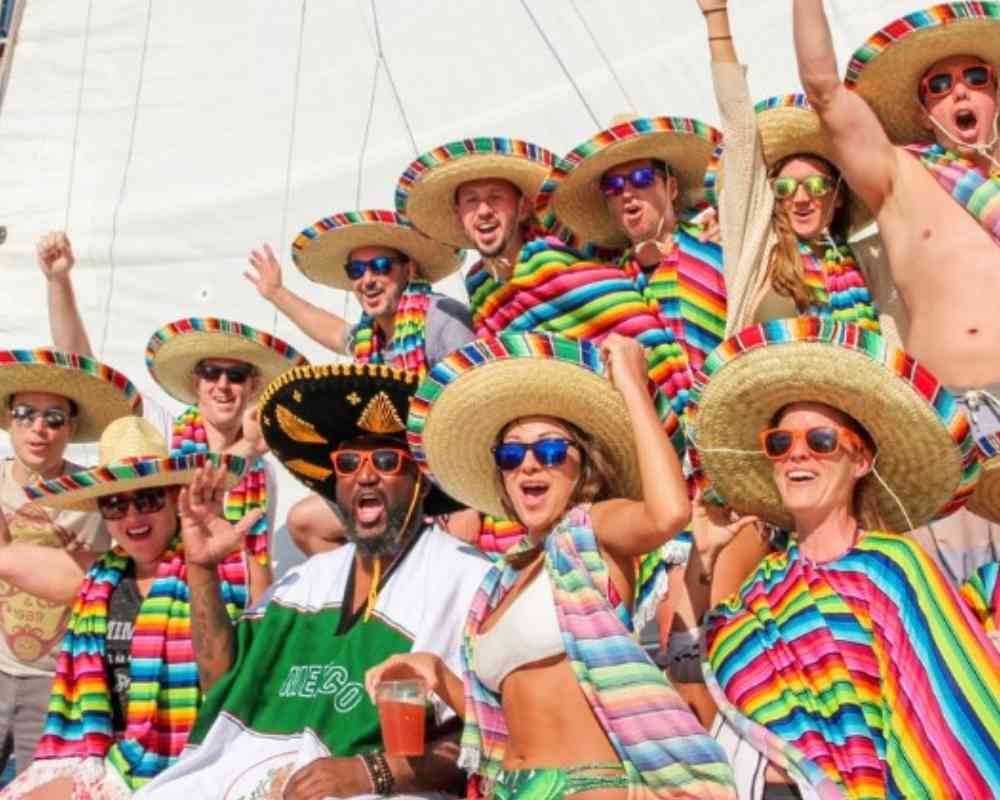 #22: Whale watching during the season
The great migration of whales from Mexico to Alaska is the most-awaited event of the year. In Sayulita, you don't even have to be on the boat to see the whales — just sit at the main beach and you will see them from afar!
There are many boat tours departing from Sayulita for less than US$15 to see the whales. The whale season in the Pacific is from November to March so don't miss this when you visit at this time!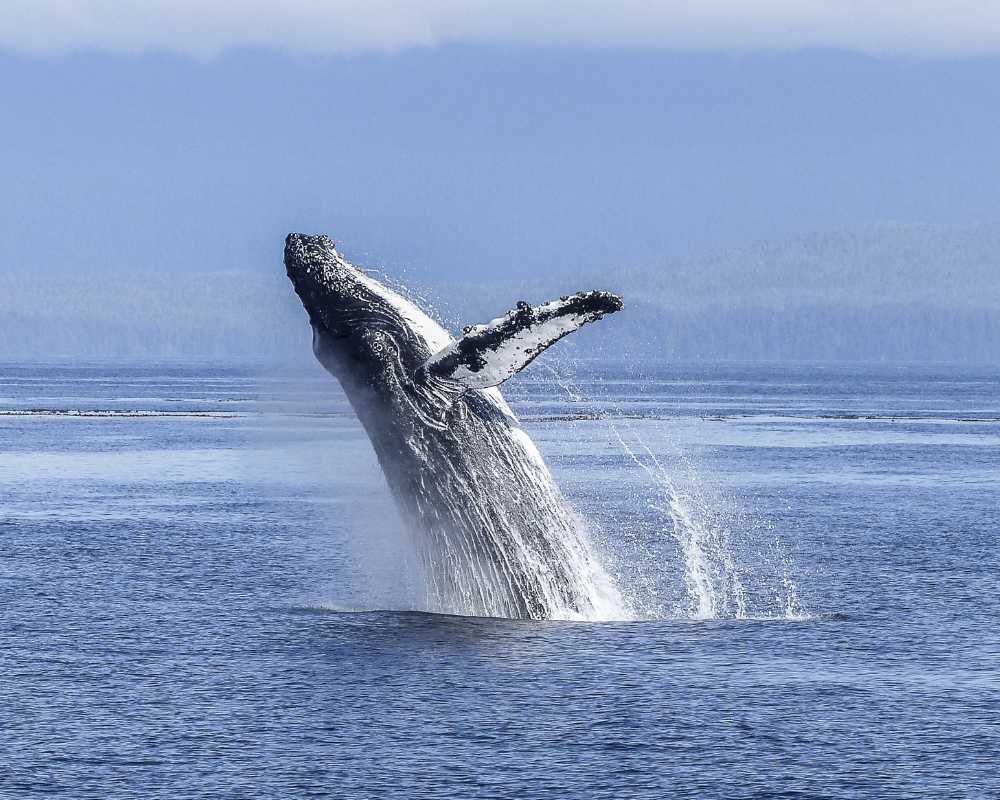 🏺 Unique things to do in Sayulita Mexico
#23: Participate in an Aztec ceremony
💲 from US$125
The Aztec Experience is a pre-Hispanic ceremony for the connection and healing of emotions, body, mind, and spirit. This is highly recommended to those who are interested in learning about Aztec history in Mexico.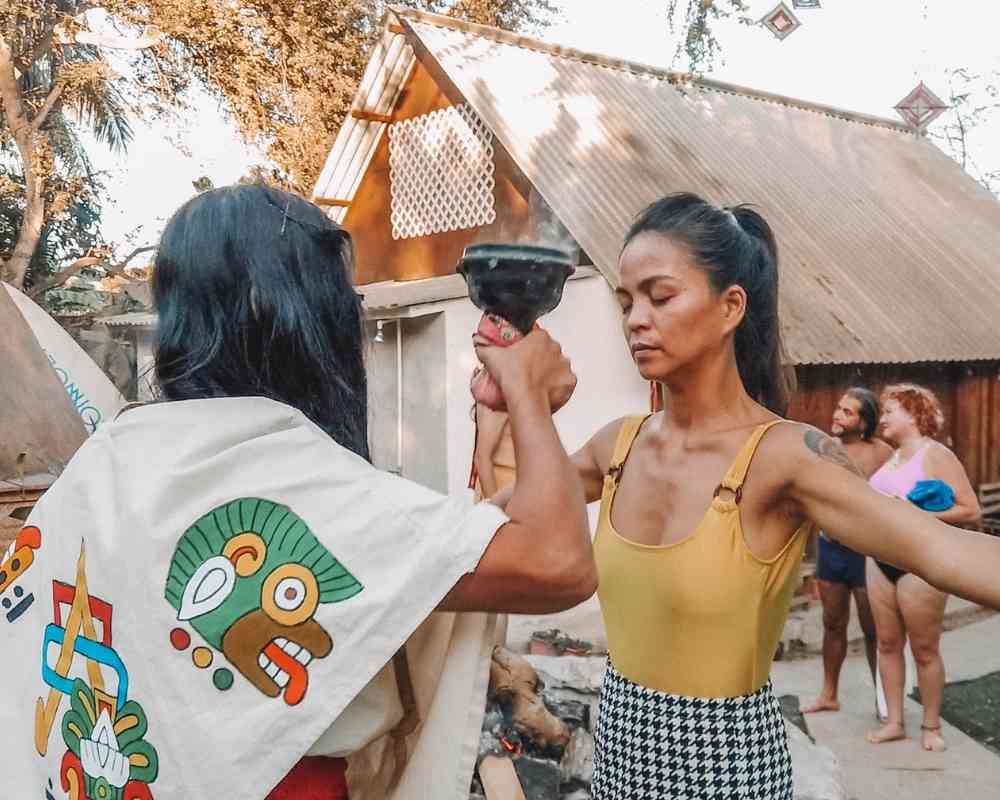 Most of the clients who book this tour are in the wellness industry. The shaman is originally from Teotihuacan so the ceremony is 100% legitimate, not a tourist trap.
This is one of the best-sellers of the best things to do in Sayulita.
#24: Go to the Petroglyphs Sacred Sanctuary
The Petroglyphs Sacred Sanctuary is a great day trip from Sayulita. It's not that far, really.
A lot of us go here for full moon activities and the tour guide, Juanpa is one of the locals who head this tour. He's filled with good vibes and rest assured that you'll get the local experience you are looking for in Sayulita!
#25: Hike Monkey Mountain
💲 from US$125
Monkey Mountain is probably the best long hike in Sayulita. Lots of tourists don't go there yet (mostly locals) but this is something you shouldn't miss during your Sayulita vacation!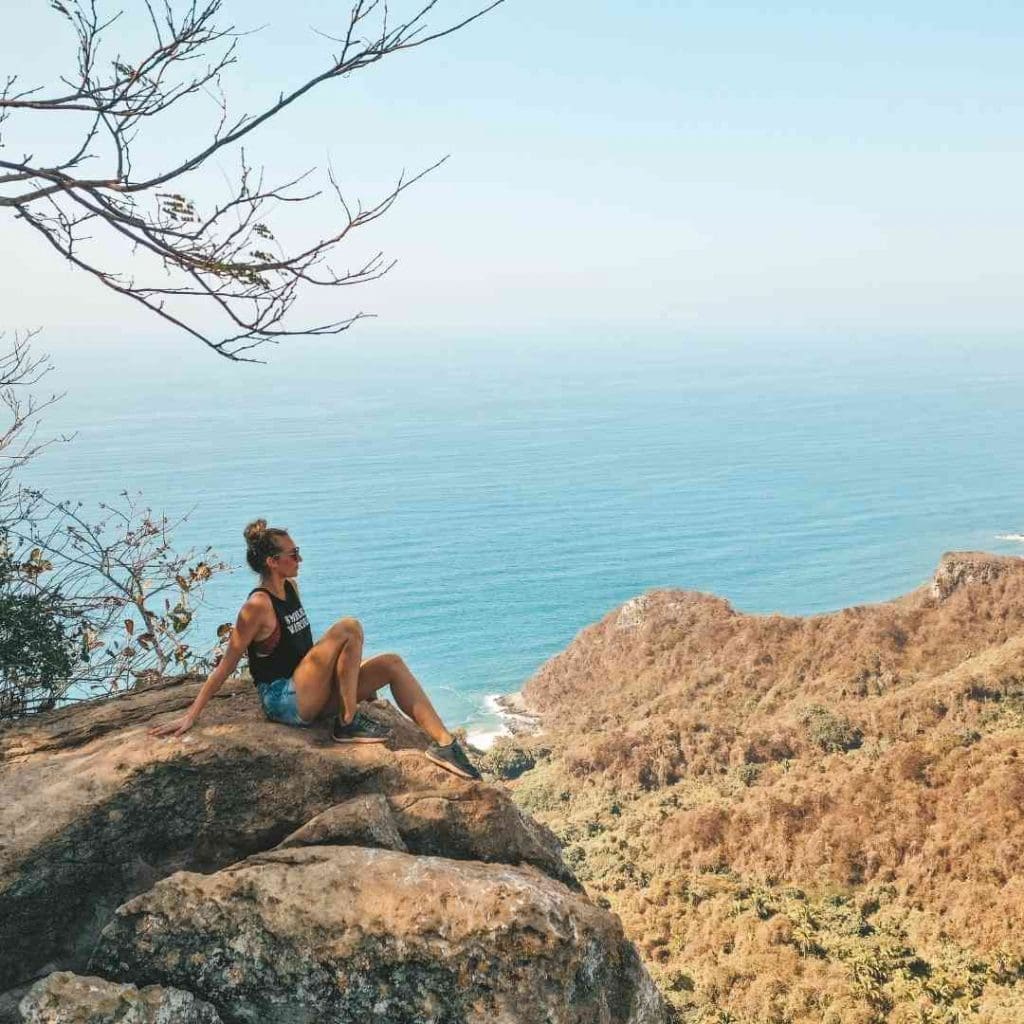 The best part of this is the end of the hike where you'll see a view of all the small towns in the area: Sayulita, San Pancho, and Punta de Mita.
#26: Local pottery classes
💲 from $150 USD
In the town of Bucerias, about 45 minutes from Sayulita Mexico, we put together a super local tour where you can go to different local homes. The activities in this community tour include pottery, lunch at a home (with cooking classes) and Oaxacan textile classes.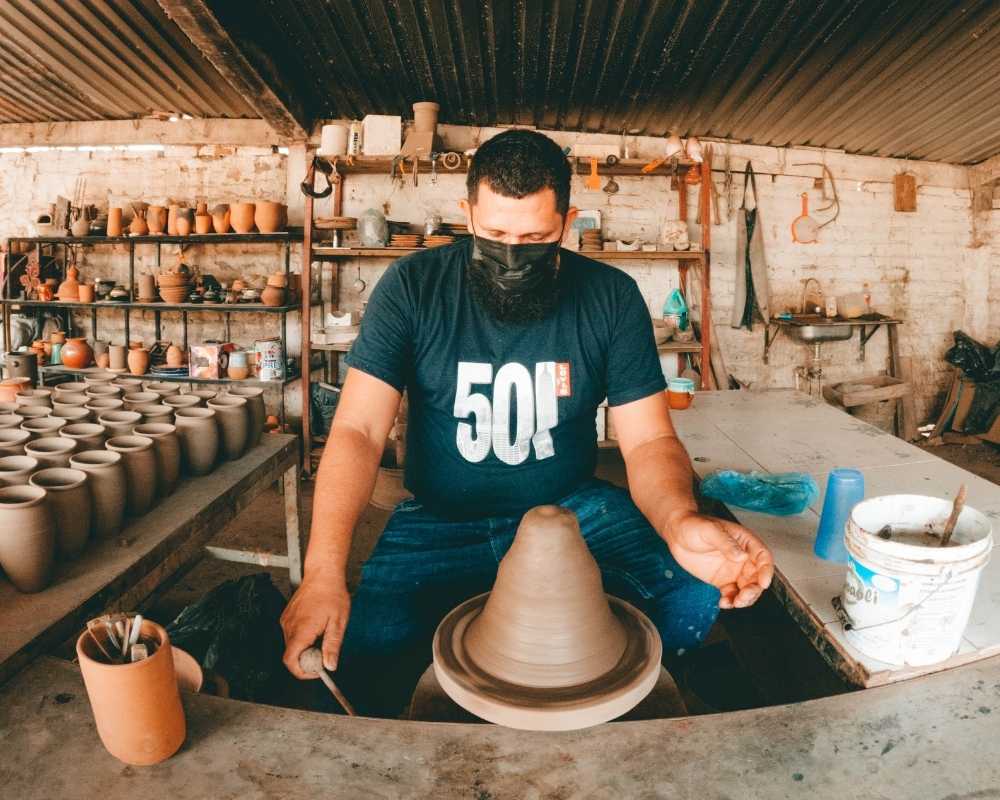 This is a brand new tour that we are offering in Mexico Insider and has limited spots per month. In order to book this tour, we need at least 5 people to go on the tour.
🌊 Adventure Sayulita things to do
#27: Go on day trips to Riviera Nayarit
Sayulita is part of the Riviera Nayarit and there are many neighboring towns to visit (that are as equally beautiful but not as busy).
The most popular day trip is to San Pancho, a 10-hour drive from Sayulita. San Pancho is a little bit similar to Sayulita but with an older audience (40+).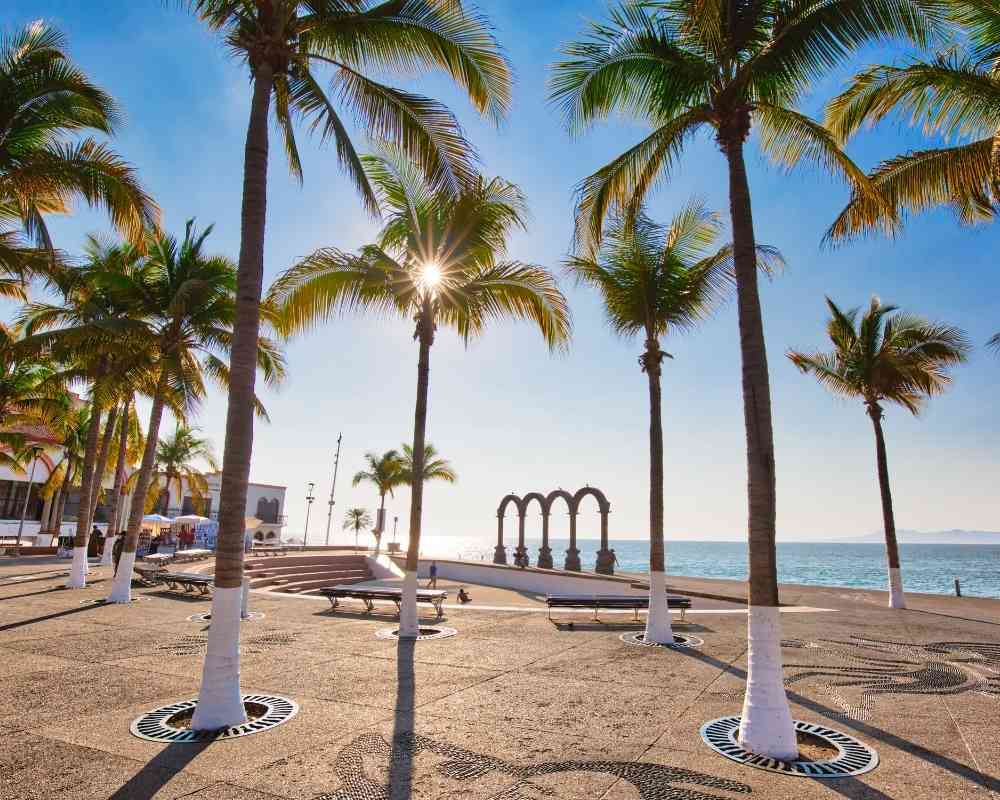 Los Ayala and Rincon de Guayabitos are local spots in Nayarit where we do whale watching. To the south, of course, there's Puerto Vallarta, Nuevo Vallarta, and Bucerias which are also easily accessed from Sayulita (1-hour drive).
#28: Sayulita ATV adventure
💲 from US$125
The Sayulita ATV tour takes place on a ranch about 10 minutes away from the center. You don't need to have ATV driving experience as the guides will train you 30 minutes before the actual tour.
There are single and double ATVs available. Children below 15 years old are recommended to ride with a professional guide or an experienced driver. Families with kids particularly enjoy this activity.
#29: Zipline and canopy tour
💲 from US$125
The Sayulita Canopy tour is available at 9:00 AM, 12:00 PM, and 3:00 PM and lasts for 2 hours. The driver will pick you up at your accommodation in Sayulita and will drive you to the nearby ranch (about 10 minutes car ride).
Wander in the jungles, and gallop through 13 treetops with heights up to 125 meters above sea level.
All ages are accepted in this activity unless you have a medical condition. This is a great activity for families and groups!
#30: Go horse riding
💲 from US$75
Horse riding is one of the biggest activities in Sayulita as it is appropriate for family (and group) travelers. Horse riding tours will take you to the jungle, to the beach, or even around town.
Horses are a big part of the Mexican tradition so expect to see lots of them around town!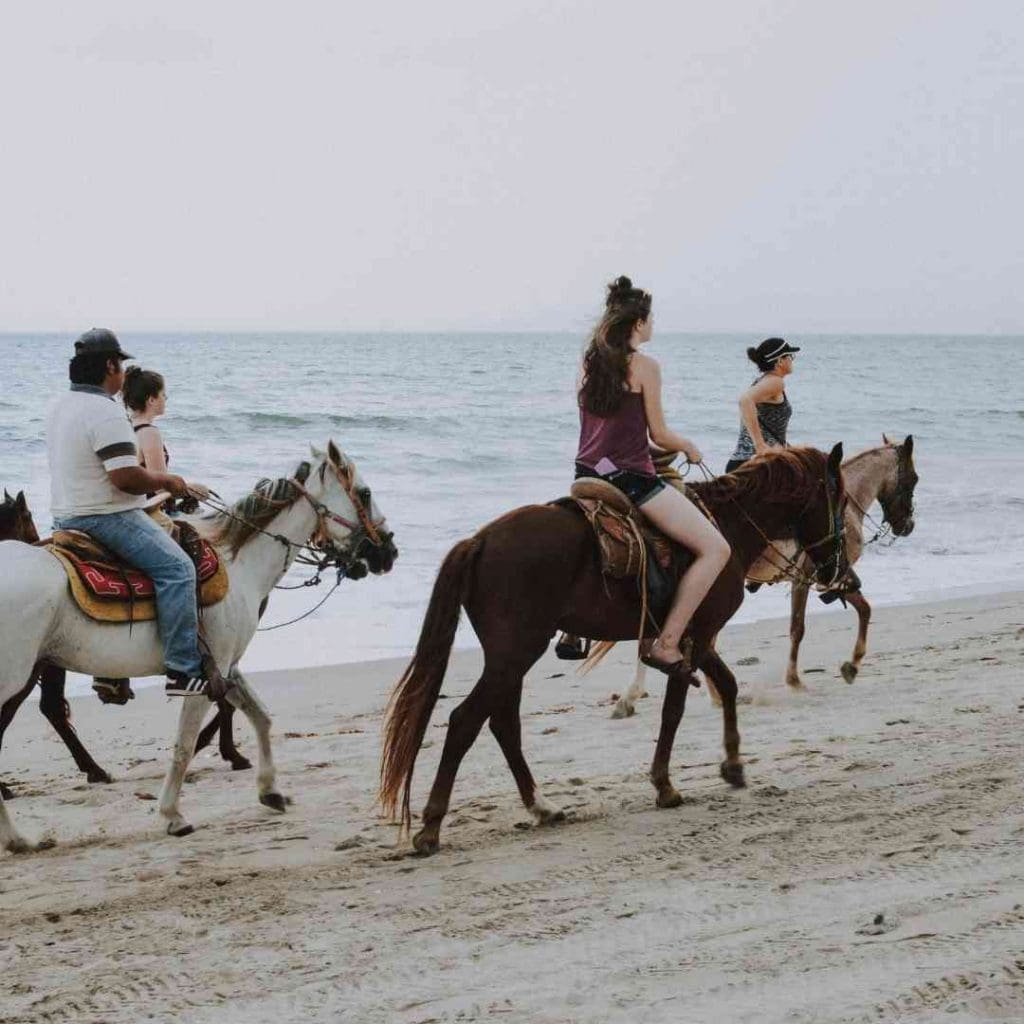 Among ex-pats who live here, many are also taking horse riding lessons in Nuevo Vallarta and some of them are even horse riding professionals!
#31: Go on a fishing trip with a local fisherman
💲 from US$150
Fishing is the main livelihood in Sayulita so many locals here depend on this industry. Fishing trips in Sayulita are usually done with a panga, a modest-sized, open fishing boat that is common all throughout Latin America. This is rated as the best activity in Sayulita for families so it's for everyone. Bring all the gang!
🧭 Local things to do in Sayulita Mexico
#32: 2 for 1 Tuesdays at Yambak
Every Tuesday, locals go to Yambak for one reason: 2 for 1! For the whole day, (as in from they open at 4:20 PM til 3:00 AM), beers and all kinds of drinks (except for their artisanal beers) are 50% off.
This is a Tuesday habit for us and is kind of required – you can't miss 2 for 1 Tuesdays at Yambak! It might be an odd day for a bar to be full but you will see Tuesdays in Sayulita can be wild, loud, and fun.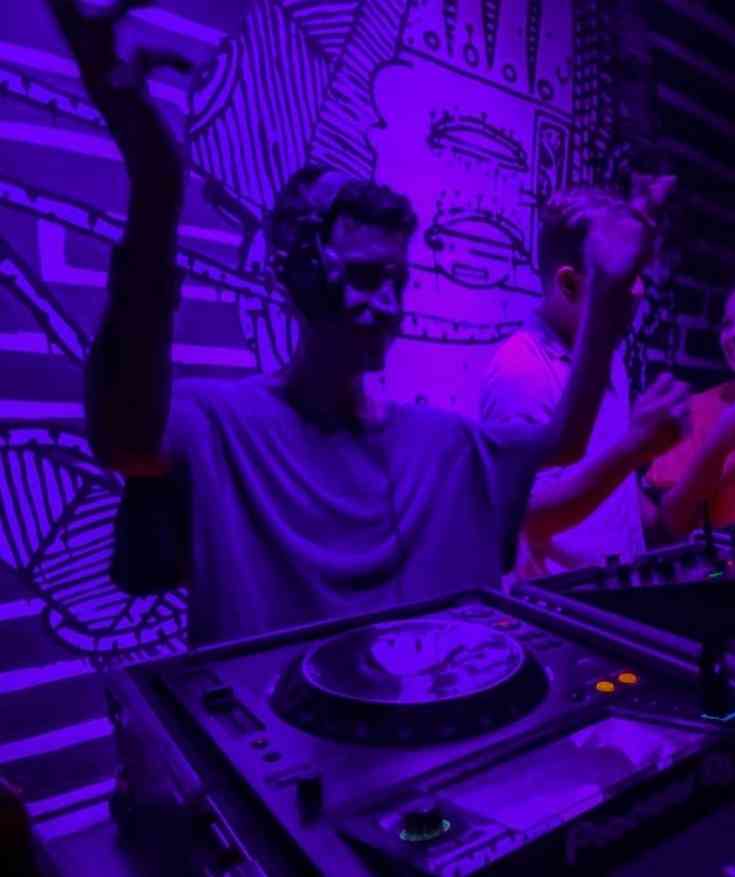 #33: Bring your kids to SayuParke
SayuParke was built for the children of Sayulita to have a private space for playing and learning. They've made ramps and fun boxes for the children who skate. There are art activities and the whole venue was painted by the community.
Families hang out here and they hold many different events regularly. If you are a family traveling to Sayulita, this is the best place to meet other parents. Most locals who started this endeavor are expats.
#34: Go people-watching at the plaza
The plaza is one of the places to see the daily local life in Sayulita. Get a 6-pack beer at a mini super tienda for US$2.50 and sit on the benches.
All cities and towns in Latin America have a dedicated plaza where families with kids can hang out. You will see kids skating here every night while the mothers are chatting.
We normally recommend our clients traveling with kids to come here – the children in Sayulita will always let tourists/foreigners join their plaza fun!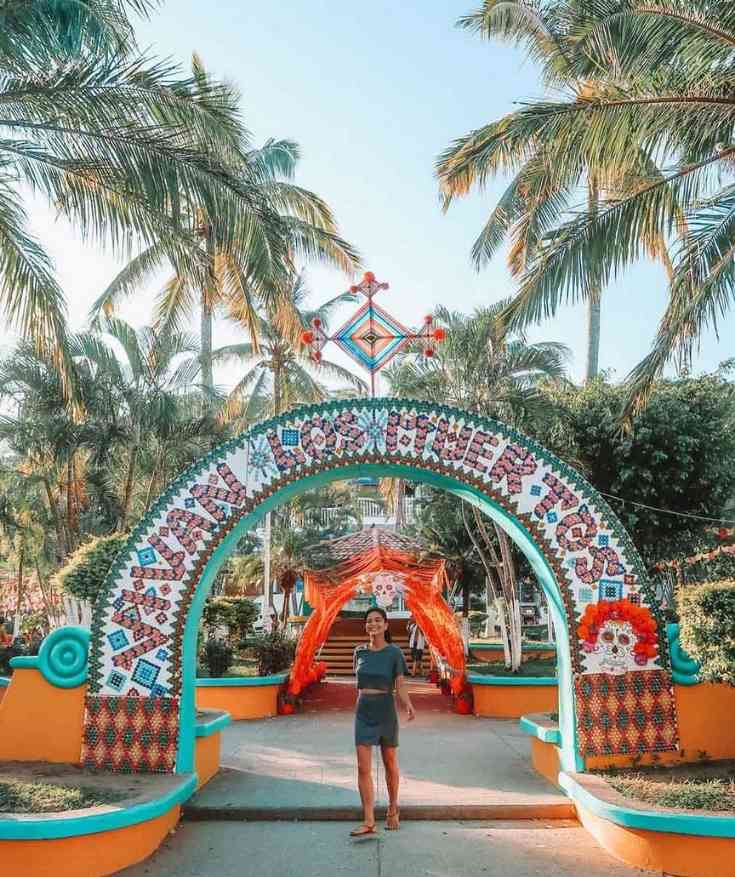 #35: Join our Sayulita Women's community via Whatsapp
If you're staying in Sayulita longer, you may want to connect with the Witches of Sayulita group on Whatsapp.
This group has all types of women be it digital nomads, yoga instructors, masseuses, artisans, etc who are conducting retreats, events, and activities in Sayulita.
This is the best way to find a community in Sayulita especially if you are traveling alone. There are regular activities (including secret parties) here that you can join and they announce them frequently to the group.
#36: Get to know the Huichol community
The Huichol (Wixarika) is an indigenous group of people living in the Sierra Madre mountains of Nayarit. You will see them a lot in Sayulita.
Their main livelihood is to sell Huichol souvenirs and crafts that they make by hand themselves.
You will see these products all over Sayulita as there is a big Huichol community living in the area. Most of their stalls are on the plaza (in front of Chocobanana).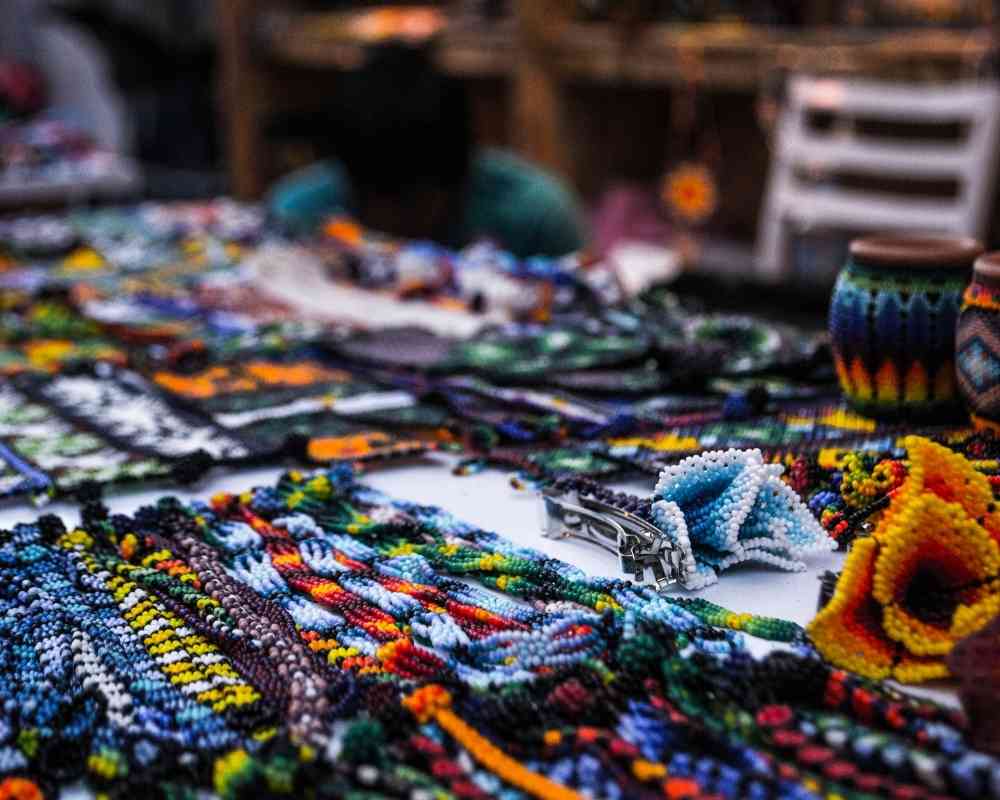 #37: Visit the bird sanctuary in Sayulita Mexico
Tracie Willis is an expat who's been living in Sayulita for over 20 years. She is also the owner of the famous breakfast joint by the plaza, Chocobanana.
Tracie is an environmental warrior in Sayulita. She started Ser Su Voz, an organization that caters to the sustainability of Sayulita as a tourism destination.
With her own money, she also built a bird sanctuary in her own home with the goal of rescuing all the endangered birds in Nayarit that are vital to our forests and jungles to thrive.
#38: Visit the Sayulita Women's Center
The Sayulita Women's Center is relatively new but it has spearheaded many projects and activities for the women in our community.
Activities like football, cooking, and arts & crafts are the main activities of the center. You can also take Spanish lessons here!
This organization is very vital in teaching the women of our community in Sayulita to be resilient and learn how to fend for themselves. You can help this endeavor by donating to the Women's Center.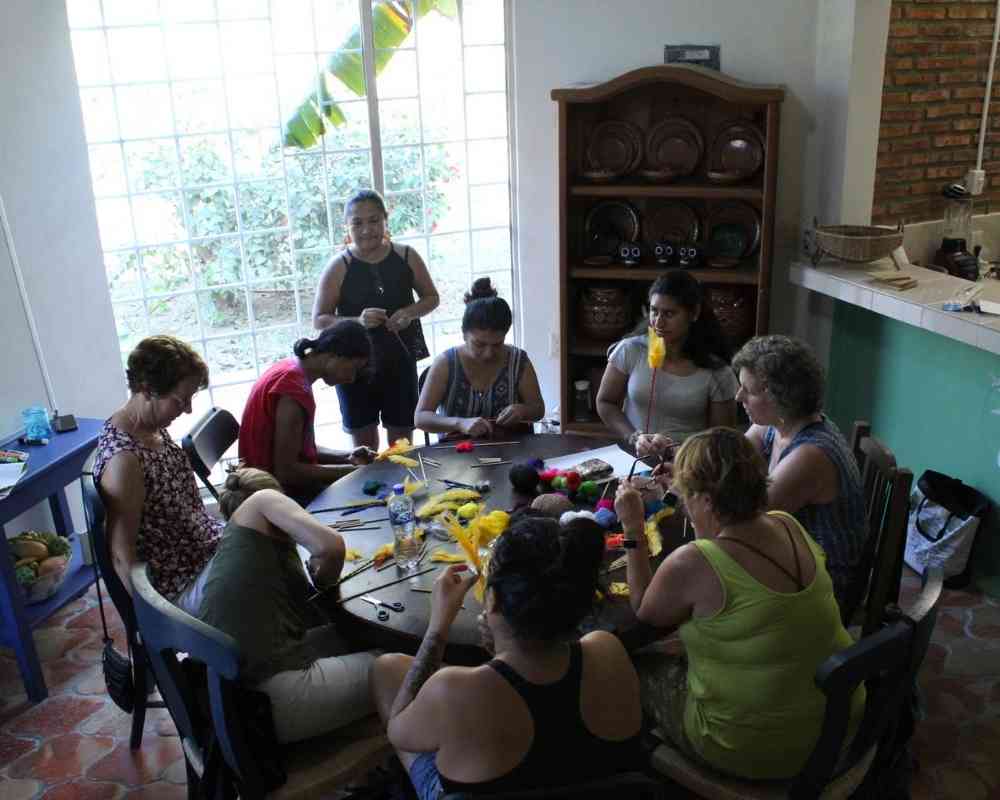 #39: Get to know La Clu
Jessica is from Mexico City. When she moved to Sayulita, she saw that there were no organizations in town that focus on early childhood development.
As a psychology graduate, Jessica started La Casa Clu, a recreation and learning center for children. Their technique is positive reinforcement and emotional support.
Jessica is assisted and helped by a group of psychologists, teachers, artists, and even athletes who are locals in Sayulita. Consider visiting and donating to La Casa Clu today!
#40: Volunteer/visit Sayulita Animals
Sayulita is a truly pet-friendly town. If you've been here, you will see how dogs wander around freely and 100% of them have owners!
Sayulita Animals, the organization that's been taking care of spaying and neutering in Sayulita has saved hundreds of animals (not limited to dogs and cats) free of charge!
We would like to encourage you to visit them and if you have some extra bucks, donate to Sayulita Animals to lighten their load on expenses.
The work that they do is truly important not just for Sayulita but for the whole of Riviera Nayarit.
Sayulita Animals is always looking for flight angels! Flight angels help us transport rescue dogs to the United States and Canada. Go to Sayulita Animals and ask them which animals need companions and which routes in the US/CA.
They take care of the paperwork and all the fares – all you have to do is to help the rescue animals get to their new families!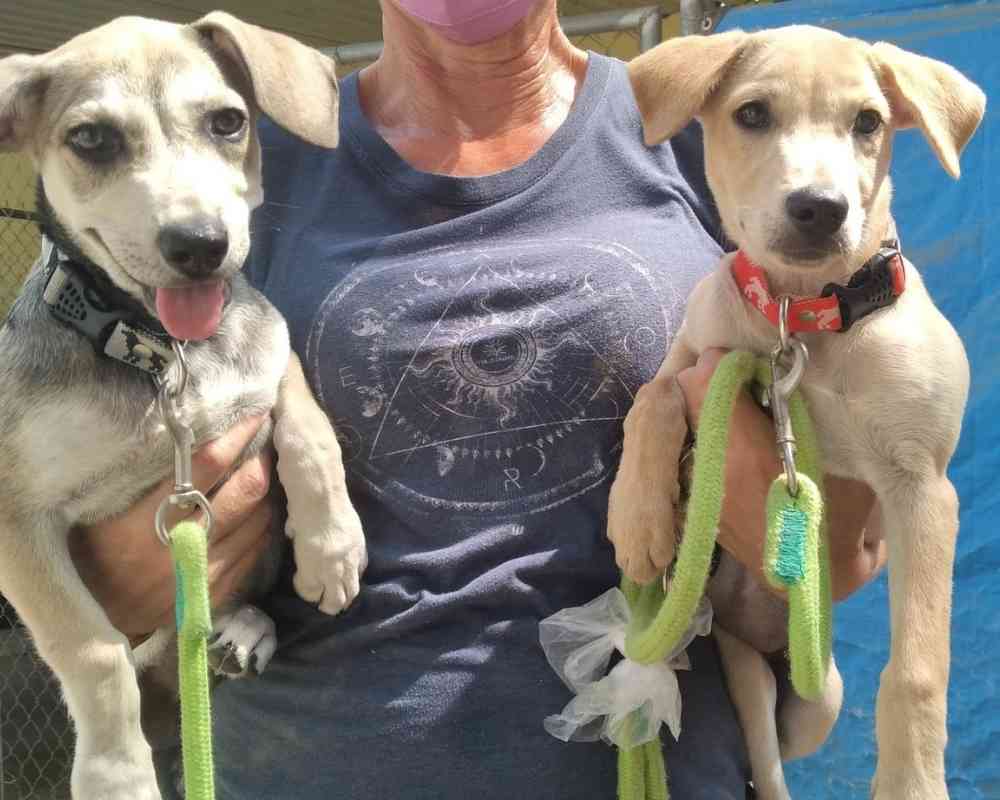 🇲🇽 Sayulita Travel Guide
Trisha traveled to Mexico in 2018 and after a year, she found herself obtaining a 4-year residency visa in Mexico. She is the Editor-in-chief for our Living in Mexico Series which has helped over 3,000 Americans move to Mexico with ease. Trisha currently resides in Cabo San Lucas, Baja California Sur.