How far in advance should you do your Sayulita travel planning? I lived here for two years, and though I did not plan anything, everything went with the flow during my transition from a traveler to a resident in Sayulita!
📧 Hola Trisha! A friend from LA passed your blog to me. He said you met in Puerto Escondido and again in Sayulita so I know a few stories about you. First of all, your blog is amazing! Second of all, I would like to ask you about Sayulita travel as I am planning to go soon. I heard so many great things from people our age and I feel like I am the only one who has not been to Sayulita! I know you lived there so please, give me some travel tips to Sayulita. Thank you so much for all your blogs!

Phil Q., United States
Hola Phil!
Thank you so much for reading the blog and following my life in Mexico. I moved out of Sayulita in 2020 and even if I am not living there anymore, it holds a place in my heart!
Sayulita travel is easy as it is for all types of travelers. You'll find solo travelers, couples, and families with kids all over town. I can also introduce you to my local friends there if you are traveling alone!
In this Sayulita travel planning guide, I will give you everything you need to know about effectively planning your trip to Sayulita.
If you ever make it to Cabo, I live here now and would love to meet! Enjoy Sayulita and let me know if you have any other questions that weren't answered in this post.
Cheers,
Trisha
Plan your trip to Mexico with us! Get expert travel advice and customized trip-planning itinerary from our local experts on the ground.
📅 When should I start doing my Sayulita travel planning?
You should start your Sayulita travel planning between May to August. Booking accommodations, tours, and activities are cheap because it is low season in Sayulita.
You will have more chances of finding great deals if you start planning during the summer. Sayulita is pretty empty at this time of the year, so most accommodation listings put their prices at a lower rate.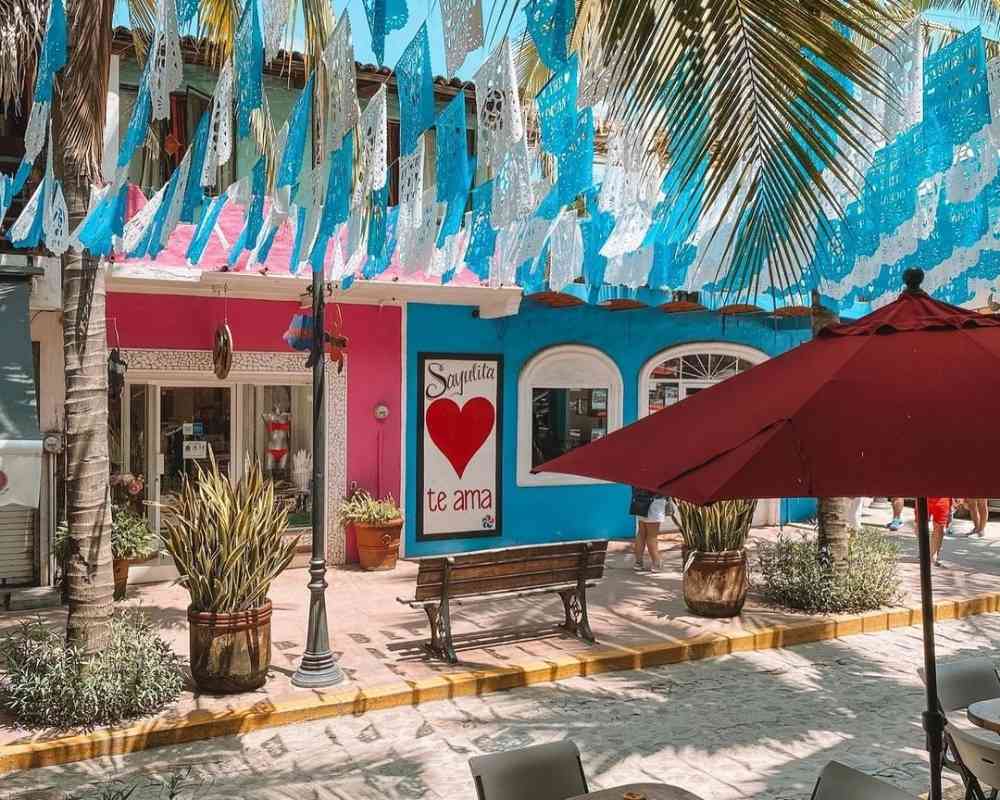 I am sure you are a very busy person and if you do not have the time to do this, I can definitely do this for you!
I have a team of Sayulita travel planning experts (including myself) who can provide you with all the information you need to have a great trip to Sayulita.
Just give me a ring or email me so we can arrange a consult call! Should you be on a tight budget, you can simply go to my Sayulita travel guide and I swear that everything you need will be there without my help.
☀️ Sayulita travel planning: when should you go?
The first mistake that most visitors do in their Sayulita travel planning is not checking when to go to Sayulita. The first piece of advice: do not go during the summer.
During the summer, many locals and expats living in Sayulita go to their second homes (i.e. USA, Europe, or other Mexican beach towns).
There are pros and cons to visiting Sayulita during the high and low seasons. In the low season, it is extremely hot in Sayulita, and knowing you, my American and Canadian friends, you will suffer a lot in this kind of weather. Trust me.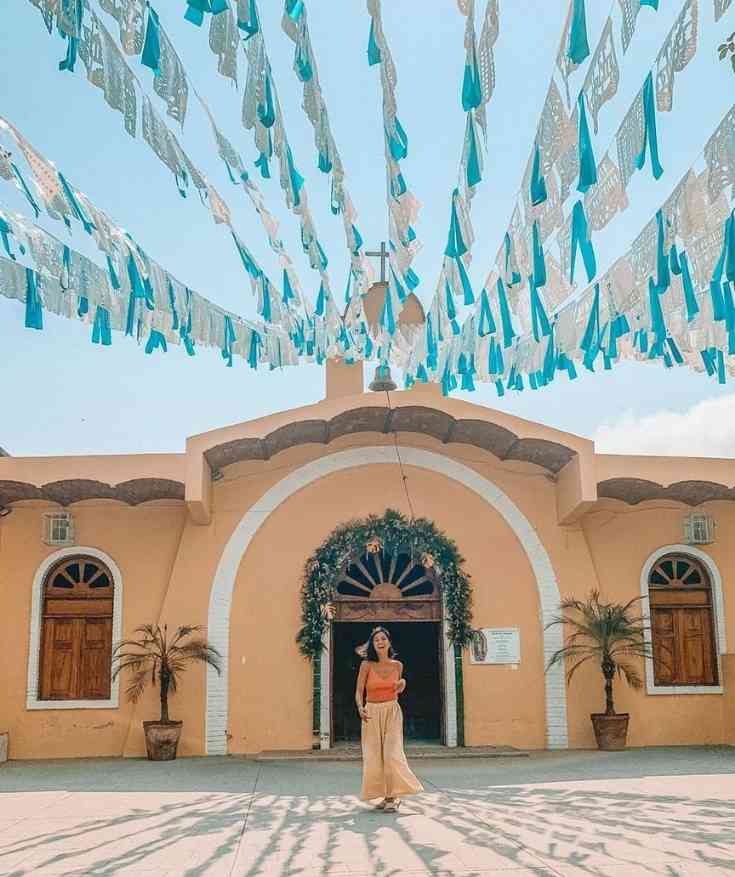 I myself base myself in La Paz Mexico during the summer not because it's not hot in Baja California but for some reason, it is the most tolerable weather for me.
The best time to visit Sayulita is from October to May when we experience great weather and zero humidity. You can even wear a jacket at night during this season.
However, if you already planned a trip to Sayulita during the summer, I can't stop you. The only con you can get from this is that flights and accommodations are cheaper from June to mid-October.
💲 Sayulita travel: how much do you need?
Most Americans and Canadians who visit Sayulita don't really have a fixed travel budget. For many of you, Mexico is a cheap country and you can always do a lot for US$100 per day.
But what if you only have a US$50 daily budget for your Sayulita travel? Will that be enough? The answer is YES. And I get this a lot from families traveling to Sayulita.
One of the reasons why Sayulita is worth visiting is that you don't need a high budget to go on a vacation to Sayulita. It's just that people are not well-informed about how far their daily budget can go!
This is a sad thing about Mexico's tourism. Since most are advertising and selling to an American audience, prices are ridiculous because they know you are going to pay for it.
You can definitely do US$50 per day per person in Sayulita and I can teach you how to do it!
✈️ Travel to Sayulita: how much are the flights?
When your flight to Sayulita is not booked, it almost means your vacation is not real. Flights are the first thing that motivates us to do our Sayulita trip planning so this is the first thing you should do.
To get to Sayulita, you need to book a flight to Puerto Vallarta International Airport. This is the airport that serves Sayulita, and it's a 40-minute taxi ride.
As soon as this is booked, you will feel that your vacation to Sayulita is FOR REAL and you can start doing the next steps.
Please do not book tours and activities in Sayulita unless you have a flight. Airlines in the US are always changing schedules or canceling flights to Puerto Vallarta, so you need to ensure this is secured before doing anything else.
🛏️ Sayulita travel accommodations
Airbnb is still the platform that has many listings in Sayulita. I stopped supporting them in 2021 because I've seen how the local community (including me) has suffered regarding renting apartments in Sayulita.
Since every apartment or property in Sayulita has been listed on Airbnb, we locals always have to pay more for rent. It's saddening because a lot of people here have lost their jobs because of the high-cost rent on Airbnb.
You're a tourist in Sayulita and I can't stop you from supporting Airbnb especially if the listing is very enticing – pool, ocean view, jungle view, etc.
But I encourage my readers to book their Sayulita accommodations through Booking.com (for hotels and boutique accommodations in the center), VRBO for big groups who want to stay in a house/vacation home, and Hostelworld for solo travelers on a budget.
🧭 Create your Sayulita travel itinerary
There are many things to do in Sayulita but what I realized is that tourists who visit Sayulita have different travel styles.
Some people come here for adventure travel. Most visitors are here to just… have a great weekend and get drunk.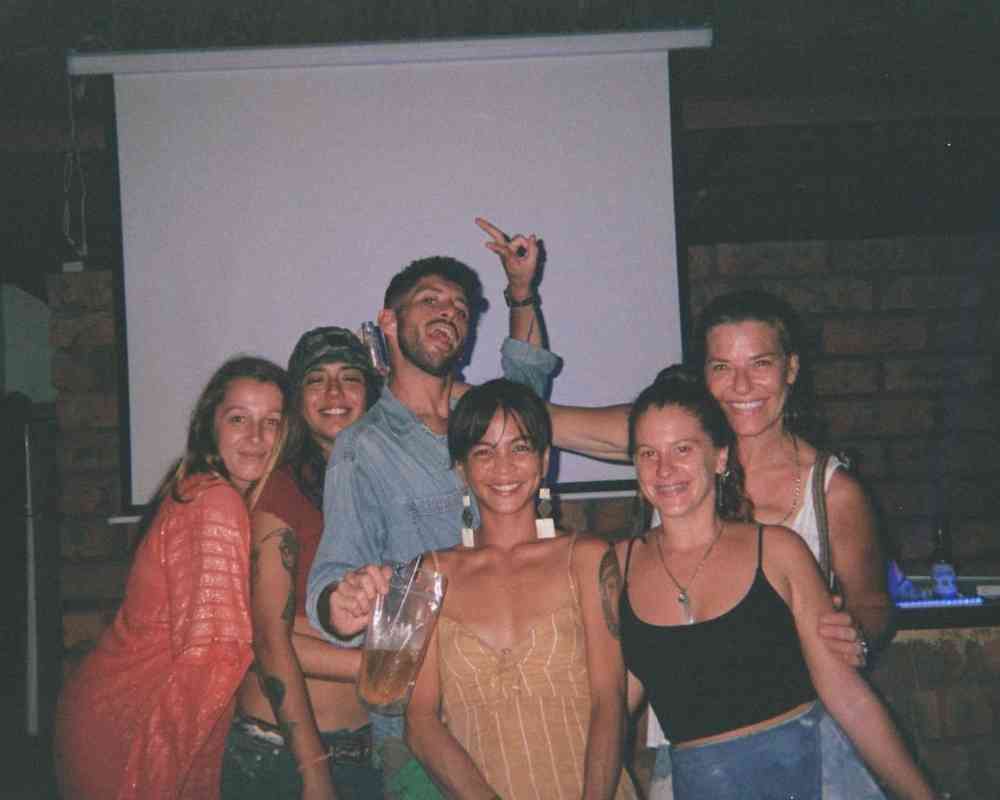 The thing is Sayulita fits every travel style so you should identify your travel style before crafting your Sayulita itinerary.
Answer these questions: are you here to have fun? Are you going to travel to Sayulita just to have a break from your stressful life in the US?
Sayulita is a very outdoorsy destination that fits all kinds of travelers and unfortunately, if you don't have any idea what your travel style is, then I can help you figure it out! Just get in touch!
✨ Sayulita travel tips
Book your tours in advance
Here's the thing: some Sayulita tours are only available during the high season. There are very few tours that operate during the summer because of the weather.
For example, the Monkey Mountain tours are only open from November to mid-May. Although I consider this an easy hike, it is extremely hot to do this during the summer.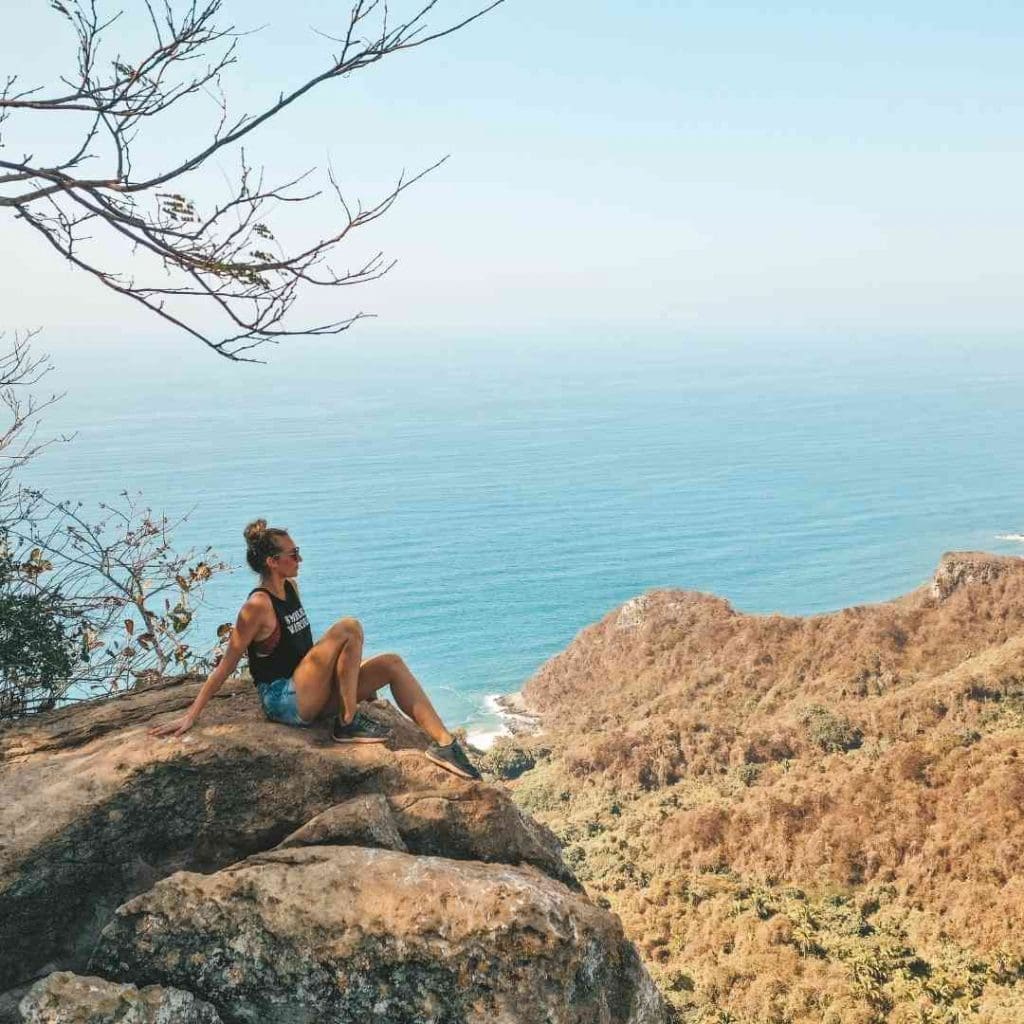 Rangers also close Monkey Mountain because of the summer rains and typhoons. Landslides are common in this area when it's raining so you won't have a choice – it's closed no matter what.
Getting to Sayulita from Puerto Vallarta airport
Before booking, educate yourself first on how to get to Sayulita from Puerto Vallarta Airport.
You can go by bus, Uber, or private taxi but bear in mind that Ubers are now allowed inside. Read that article for more information!
As I suppose, you are on vacation, so taking a bus is not really an option, especially after a long flight.
There are many options for Sayulita Airport taxi services but like what I said, not all drivers have permits to enter the airport. They are also quite expensive (starting at US$135).
You can book my local taxi driver! Juan is a great friend of mine (for years!) and I am supporting his business by promoting his services on this blog.
What to pack for Sayulita
You already know the high and low seasons in Sayulita but honestly, if you are traveling here any time of the year, just bring beach clothes!
FYI, there are many beaches in Sayulita so the bulk of your activity is probably about beaches.
I also advise my clients and readers to just pack with carry-on luggage to avoid long lines at the airport. Beach outfits are super light anyway!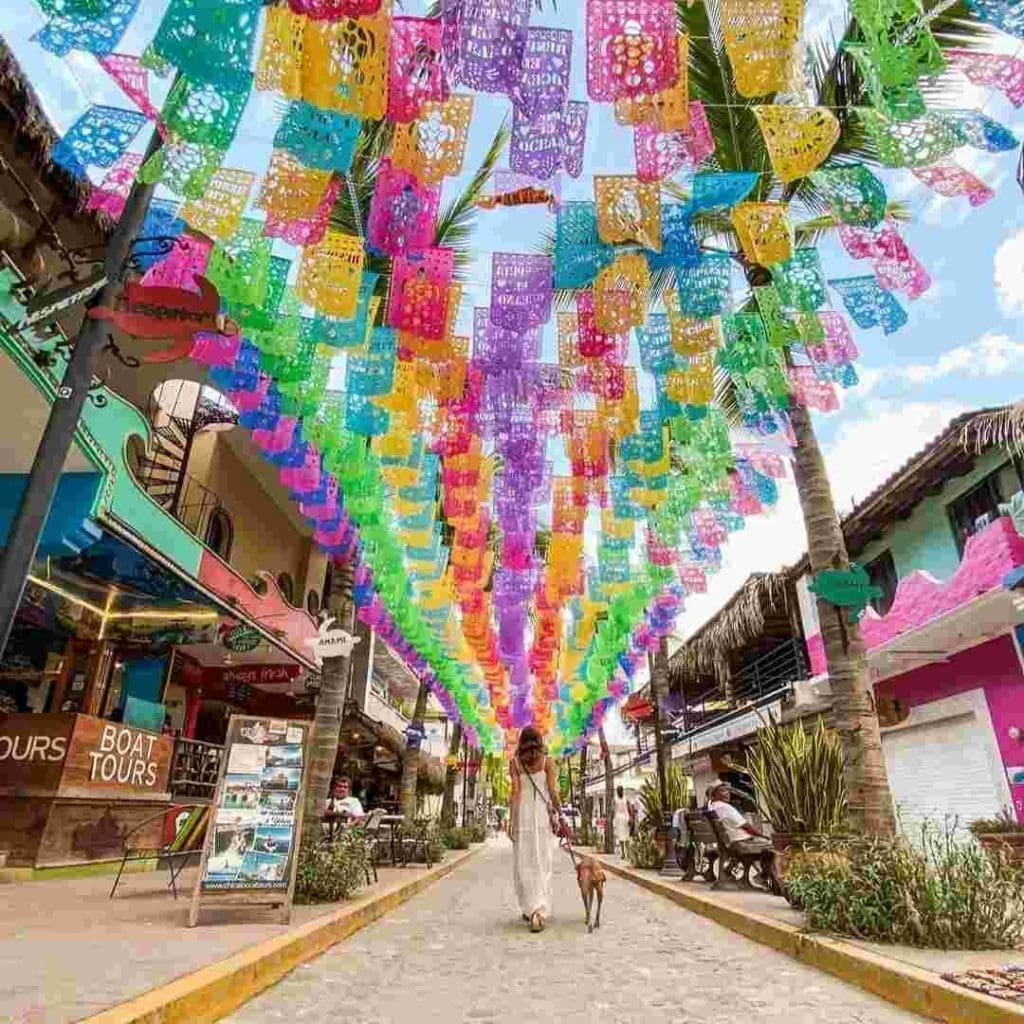 Well, if you don't want to bother to make a packing list for Sayulita, you can buy stuff that you forgot when you're already here anyway.
Bear in mind that shopping in Sayulita can be costly even if most American visitors find it cheap. Sayulita has all kinds of shops (for everything!) so it's very possible to travel light.
Exchange USD to Mexican pesos
Sure, you can take out Mexican pesos when you arrive in Sayulita but we have a little problem with cash machines here. Since it's a small town, you will find cash machines always empty.
Mexico is a cash nation so there are very few establishments in Sayulita that accept credit cards.
Some people ask me if they will get better currency when exchanging USD to Mexican pesos in the US but the truth is I am all for this.
The dollar rates in beach towns in Mexico are super low and ridiculous. Establishments accept USD but bear in mind that their conversion is really low.
For example, if it's 20 pesos for a dollar, in Sayulita, they will give you between 16-18 pesos.
Get travel insurance
Most Americans travel with insurance from their credit card companies but recently, I wanted to file for lost luggage with my US credit card but they said I can't claim a file if my credit card was not used to book the flight!
Well.. my bad. I forgot about that. They weren't clear about it but I understood that they can only do it for flights purchased through my card. Lesson learned!
From then on, I promised to buy separate travel insurance. They were not expensive anyway! I use SafetyWing and it only charges me US$40 a month! (I usually travel for one month)
🇲🇽 Sayulita Travel Guide
Trisha traveled to Mexico in 2018 and after a year, she found herself obtaining a 4-year residency visa in Mexico. She is the Editor-in-chief for our Living in Mexico Series which has helped over 3,000 Americans move to Mexico with ease. Trisha currently resides in Cabo San Lucas, Baja California Sur.