I lived in Puerto Vallarta and the Nayarit area for a year. I do professional consulting about living in Mexico and moving to Puerto Vallarta has been a popular topic.
Since I have been doing this repeatedly, I wanted to share a public post about the most common questions that expats ask about moving to Puerto Vallarta.
The first point I want to highlight: do not expect life in Puerto Vallarta (or Mexico in general) to be like your life back home (wherever you are from).
I learned this long-time ago when I moved to Mexico: you have to adjust to everything, particularly the layout and government system in Mexico.
It is very inconvenient and uncomfortable but if you want to live in Mexico, you have to go through it. Do not compare your life back home to your life here because you're just going to get frustrated.
In this moving to Puerto Vallarta article, I will explain all my experiences with housing, bills, etc, and everything you need to know. There will also be local tips at the end so keep reading!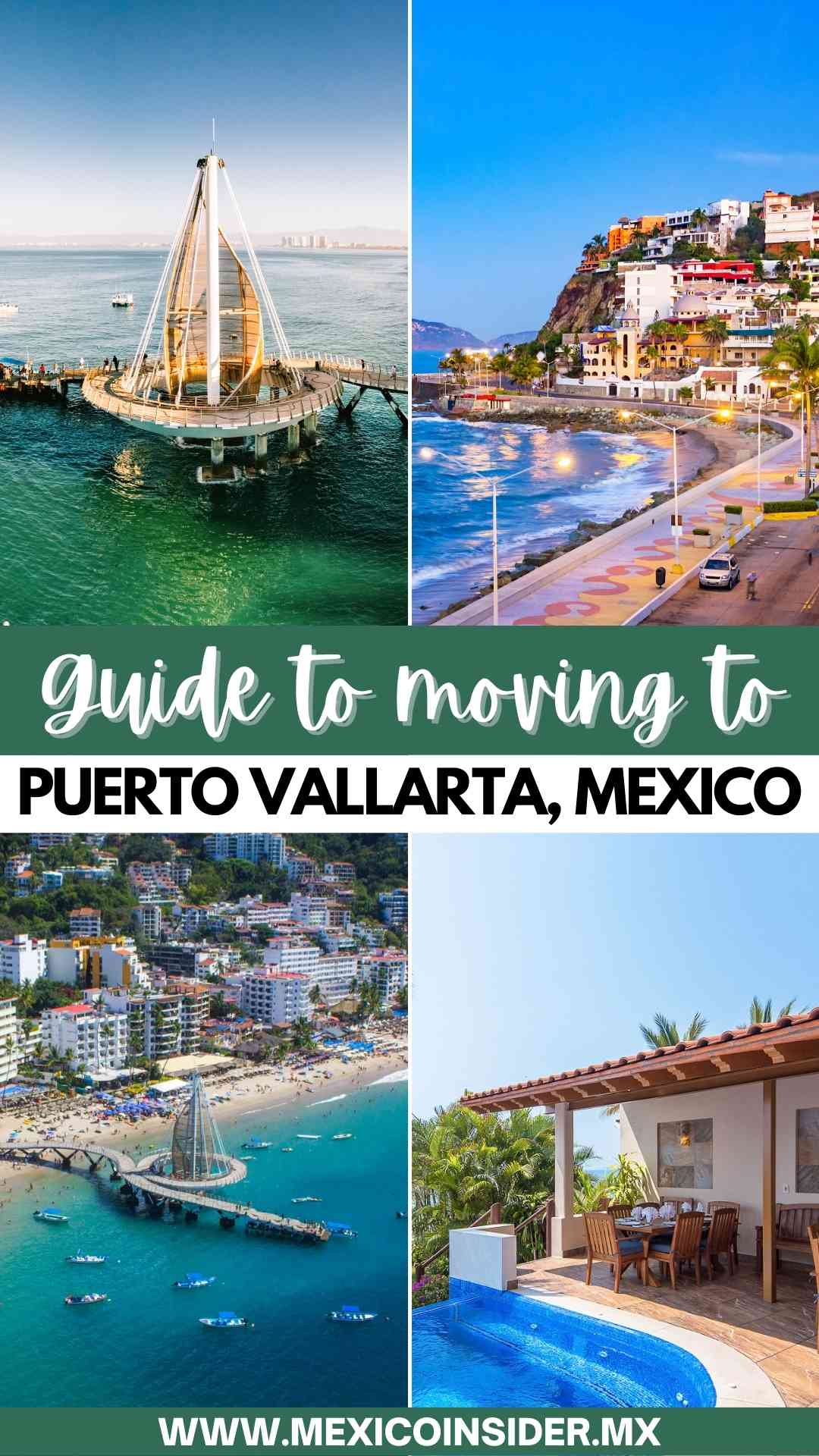 🔗 Move to Puerto Vallarta: quick links
❓ Is Puerto Vallarta a good place to move to?
ABSOLUTELY! I lived in Sayulita for 2 years and after that stint, I just felt that living in a small town was too much for me but I really loved this area.
So I decided to move to Puerto Vallarta (just an hour away from Sayulita) and change the environment I was in. These two areas are close to each other but the way of life is really different.
My batteries got re-charged. Puerto Vallarta has a faster rhythm than I was used to. I still loved it despite the traffic because everything I needed was here – supermarkets, banks, etc.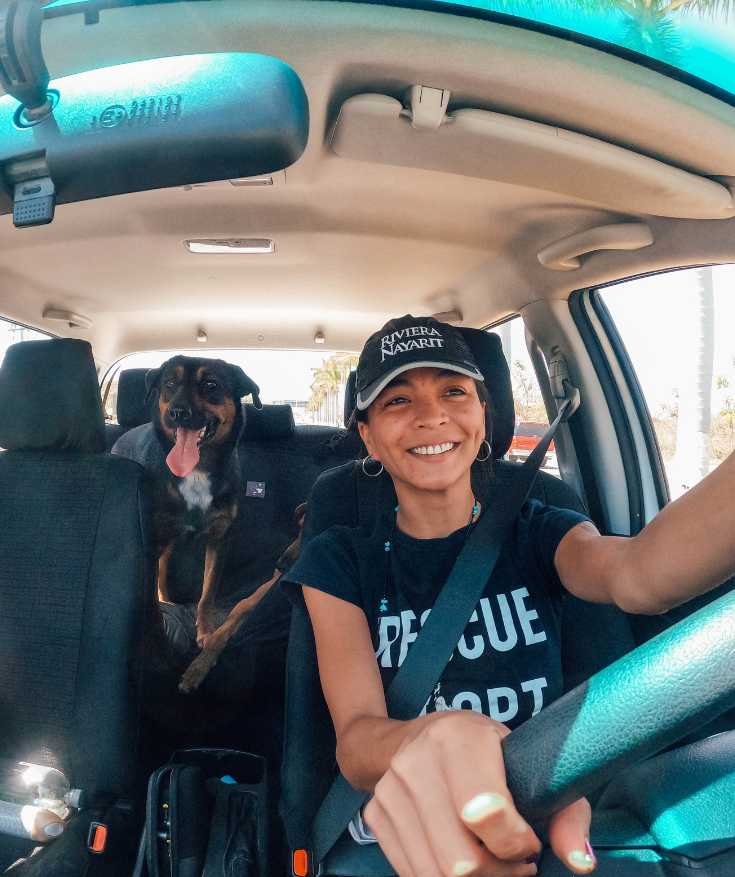 When I was living in Sayulita, I had to drive all the time to go to banks and supermarkets. Now I don't have to do that anymore!
I also felt how my quality of life improved when I moved to Puerto Vallarta. Sure, it's a big city but there are mountains, beaches, and nature that was close to my doorstep.
Finally, my favorite about being in Puerto Vallarta is how my dogs enjoyed it! We lived in many different places in Mexico and I always base my decisions on how happy my dogs are (as they are very hard to please.)
I was so surprised at how pet-friendly Puerto Vallarta is! We'd come to sit at a restaurant and the waiters will automatically give us water bowls. I just love how dogs are treated so well here!
💲 How much do you need to live comfortably in Puerto Vallarta?
Most expats in Puerto Vallarta live for as low as $2,000 USD a month. That is if you find a good rental price.
A good house in Puerto Vallarta starts at $650 USD but if you want to live in the popular neighborhoods like Zona Romantica, rent starts at $1,500 USD.
The amount of money you need to live comfortably in Puerto Vallarta is still up to your lifestyle and the kind of life you want to live. The main expense is, of course, apartments and rentals but the rest of the costs are pretty fair.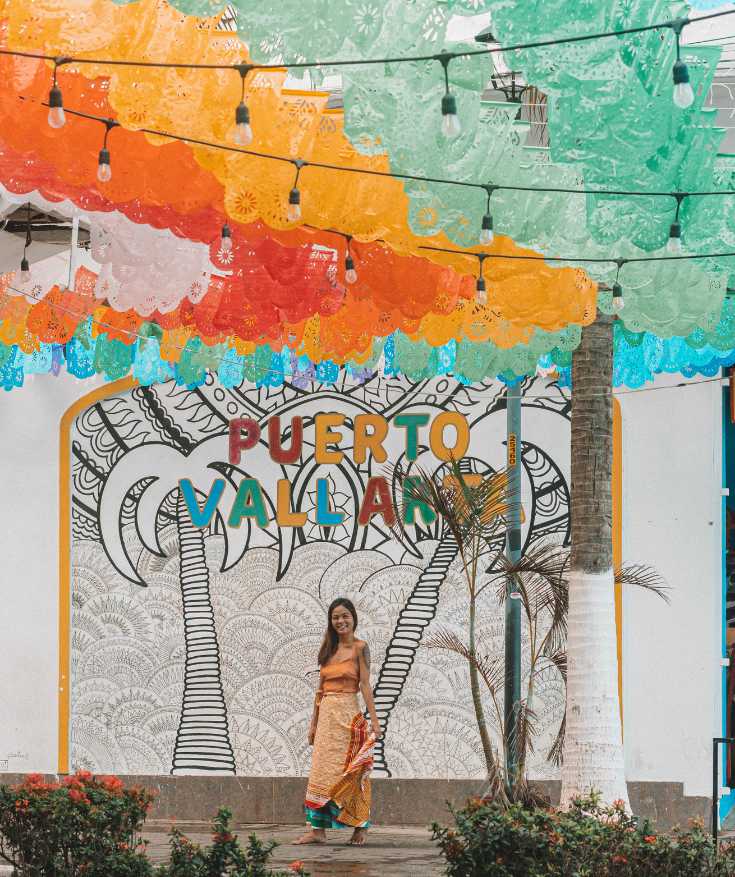 🤝 Where do most expats live in Puerto Vallarta?
For starters, most expats and Americans live in Zona Romantica because that's the most popular Puerto Vallarta neighborhood on the Internet. I feel like expats choose to live here because they don't have information about the other areas in Puerto Vallarta.
But for expats who have been living in Puerto Vallarta for years and know their way around, they usually choose Versalles or 5 de Diciembre as cheaper options. Fluvial Vallarta is also getting popular as it is a family-oriented neighborhood.
🏘️ How much is the average house in Puerto Vallarta?
The average price of apartments for rent in Puerto Vallarta varies. It depends on the neighborhood that you choose to live in. Moving to Puerto Vallarta has been popular since COVID as it is still one of the cheapest and Mexican culture is still very prevalent.
I have lived in different neighborhoods in Puerto Vallarta and here's a quick cost. Please note that these are my personal costs so I can't really speak for the whole of Puerto Vallarta.
5 de Diciembre (1-BR apartment in the center): $650 USD
Nuevo Vallarta: (3-BR townhouse in a gated community): $650 USD
Marina Vallarta (3-BR condo, oceanfront penthouse): $3,500 USD
Zona Romantica (2-BR condo, oceanfront penthouse): $2,500 USD
Now I am only talking about rent. If you want to buy a home in Puerto Vallarta, I can connect you with my real estate agent who helps me find the best prices not just in Puerto Vallarta but in the whole of Riviera Nayarit. Just get in touch with me and I will give you the contact!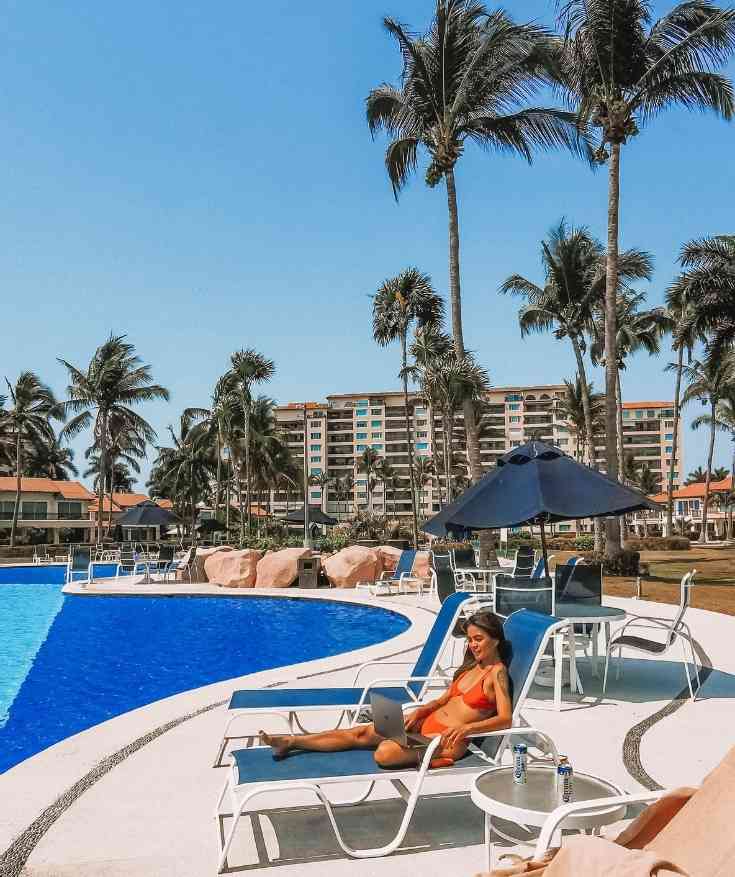 🚑 Is healthcare good in Puerto Vallarta?
ABSOLUTELY! I was pretty much surprised myself by the good healthcare in Puerto Vallarta. There are many hospitals here and the doctors are really good (and can speak English).
Unfortunately, the only way I knew this is when I got hospitalized in May 2021. For most years that I was living in Puerto Vallarta, I did not have to go to a hospital so I had no idea how the healthcare was.
I don't use my US or European healthcare here. You have to have separate Mexico expat insurance before moving to Puerto Vallarta. It is not required when you apply for your Mexico residency visa but you don't want to pay out of pocket – Puerto Vallarta hospitals are NOT cheap!
Looking to buy a home or property in Puerto Vallarta? Join our Real Estate trips in PV!
✨ Everything you need to know before moving to Puerto Vallarta
#1: Finding long-term rent is difficult
Most foreigners I know want to live in Puerto Vallarta because it is still less touristy than Cancun or Quintana Roo. I feel like it's only popular with those who want to live by the beach but does not want to be in tourist areas.
The most common living arrangement here is condos with three-bedroom apartments. There are also houses but they are going to be in different neighborhoods and will be discussed in the next item.
When finding housing in Puerto Vallarta, you need to do it at least 3 months in advance. But if you are moving to Puerto Vallarta during the high season (November-May), you need to do it 6 months before your intended move.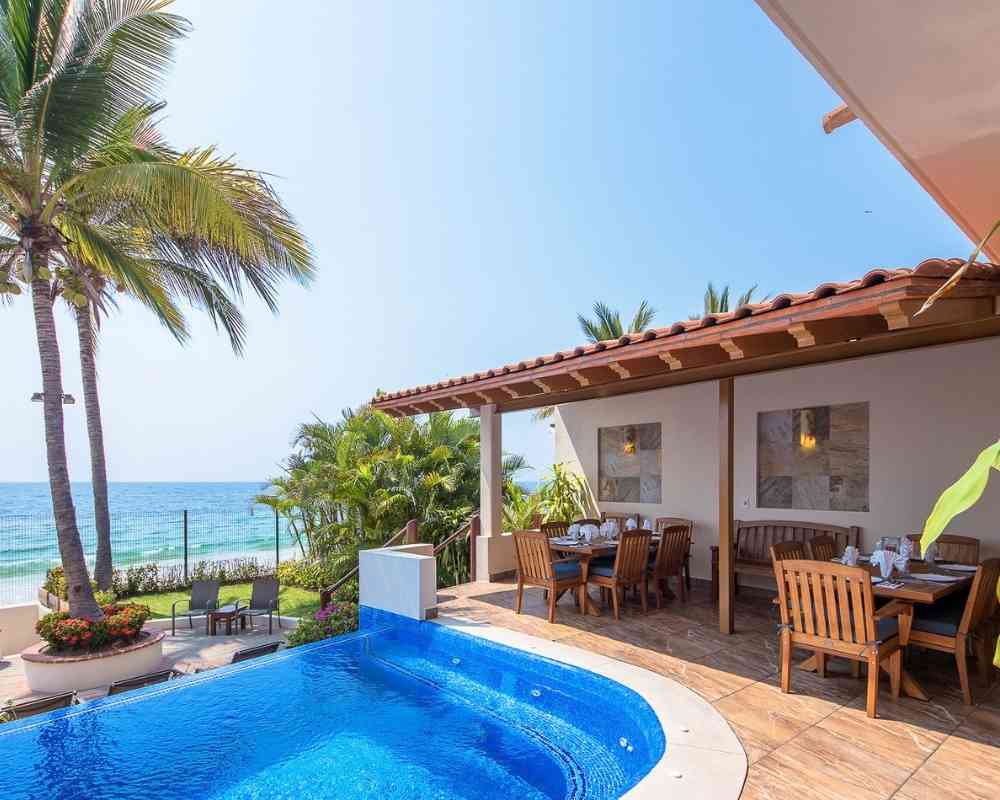 As a single woman with two dogs, finding apartments was easy since I am alone. When I helped an American family with 5 kids, it was kind of challenging since they wanted to have one room each for their children (4 rooms total for the family).
And to be honest with you, that size and living arrangement is difficult here unless you are willing to pay US$5,000 rent in a good area.
I have many real estate agents and local contacts in Puerto Vallarta who can help you find apartments in Puerto Vallarta according to your liking. Just get in touch and I will connect you with them!
#2: Puerto Vallarta is a big city
There are many neighborhoods in Puerto Vallarta but the most popular is Zona Romantica and rent here is very expensive. It is located in the touristy area of PV and there are many ocean view condos for rent here.
If you want a house, I recommend looking at Fluvial Vallarta (where Costco is located). The format here is not condo-living and it is a great neighborhood for expats with kids.
Marina Vallarta (near the airport) is also a great area but the set-up here is condo living. If you're planning your move to Puerto Vallarta, make sure to explore and look at the map to familiarize yourself with the layout.
I bought my car in Toyota Puerto Vallarta (brand new) but the problem was I was not allowed to do a bank loan in Mexico as a temporary resident visa holder. The car will also not be named after you if you don't have a permanent visa.
What I did was pay for the brand new car in cash and find a Mexican national or permanent visa holder that I trust. When I got the PR, the car was transferred to me easily.
Whatever you do, do not buy second-hand cars in Mexico. They usually have a lot of problems and you will end up paying the same amount of money (for a brand new one) because of the many repairs that you will need to do.
I have a great car dealer in Puerto Vallarta who can help you assess cars if you are buying second-hand cars. Although he is a great person, I am just not comfortable buying a used car but it's up to you and your budget, of course!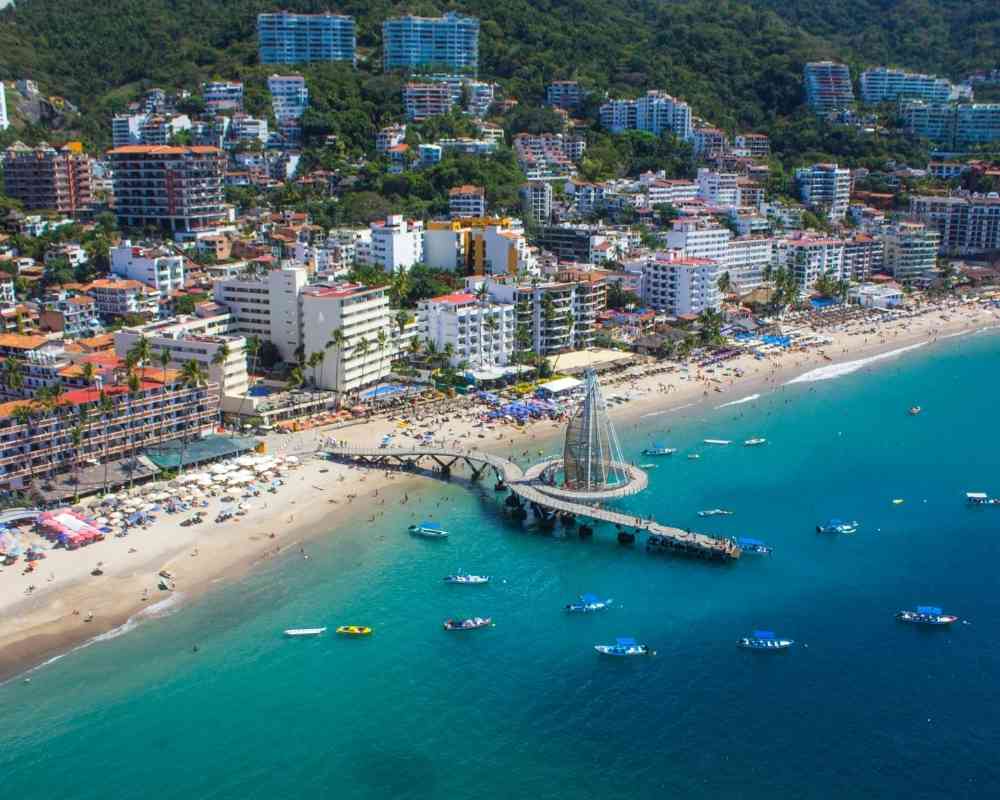 #3: There are many big supermarkets in PV
Puerto Vallarta is one of the cities in Mexico that has Costco. There are also big Mexican supermarkets like La Comer and Mega.
Basically, you don't have to worry about shopping. Everything you have back home will be available in PV including foreign products.
I spent about US$250 for every 2 weeks of shopping (for one person). You will find that cost of food in Mexico is affordable but this all depends on the size of your family and/or if you are single.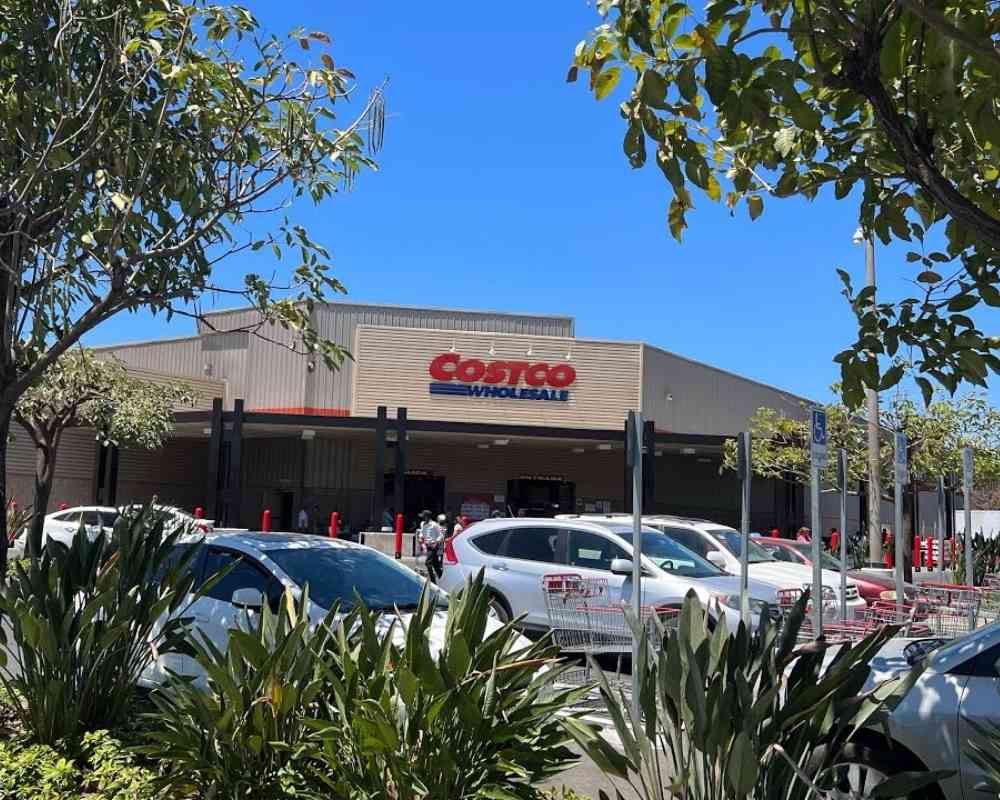 #4: You need a car
Okay, need is a strong word but as I am used to having clients who want to move to Puerto Vallarta with kids, I always say they need a car.
When I first lived in Sayulita, I didn't have a car and that worked out pretty well since Sayulita is not a car area. I only needed a ride if I was to go shopping in Puerto Vallarta.
Uber is widely used in Puerto Vallarta so if you don't have kids and are single, you can definitely go by without a car.
If you'd like to explore nearby areas such as Sayulita, San Pancho, Punta Mita, etc regularly, then you may consider buying a car. Otherwise, you're fine with Uber.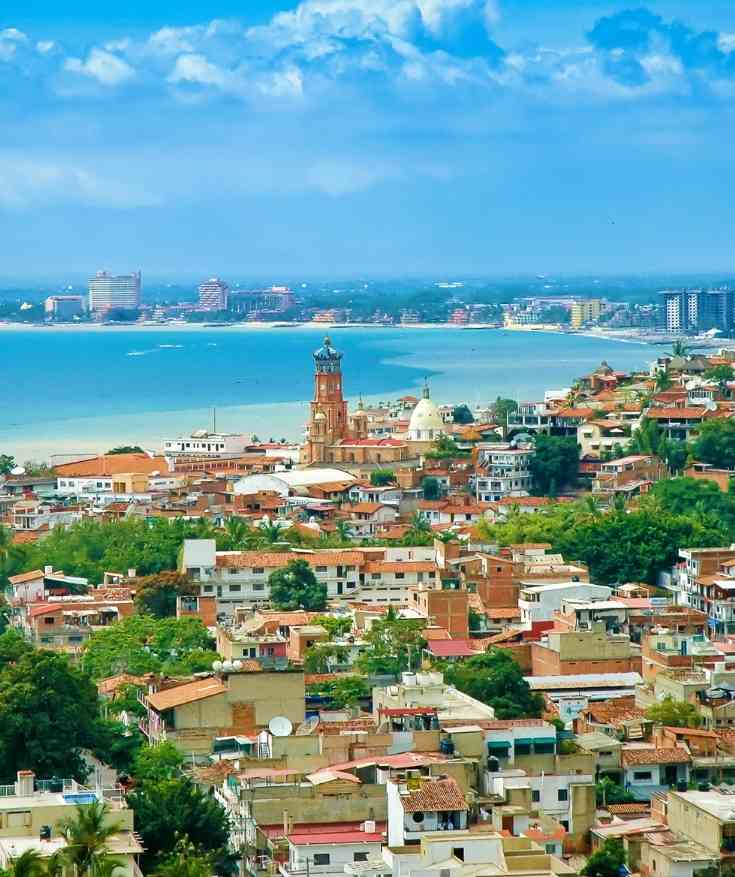 #5: There are many expats living here
If you want to find an English-speaking community, there are many expat and digital nomad groups in Puerto Vallarta.
My two best groups are Living in Puerto Vallarta and Puerto Vallarta Digital Nomads. You can read the posts, ask questions, and get valuable answers from expats who are already living here.
I understand that sometimes, when moving to a new area, you want the opinion of your fellow Americans/Canadians/British opinions so these are very good places to find these people.
In the end, it will also benefit you as you will be able to find friends and a community to belong to here.
#6: There are International schools
If you are moving to Puerto Vallarta with kids and prefer them to go to an International school, there are many English-instructed schools here.
The pricing for International schools is from US$700 – US$3,500 a month, which is quite expensive. I also know some of my friends who have enrolled their kids in public school but these are the ones who are living here permanently.
I have some clients who are only staying here for a maximum of one year to test the waters so they prefer to enroll their children in international schools.
Some of the best International schools in Puerto Vallarta are the British-American School, Accelerated International School, American School of Puerto Vallarta, and Vallarta International Academy.
As I am not a mother and have no kids, I can't really say what's the best school but my team can always find out for you so get in touch with us!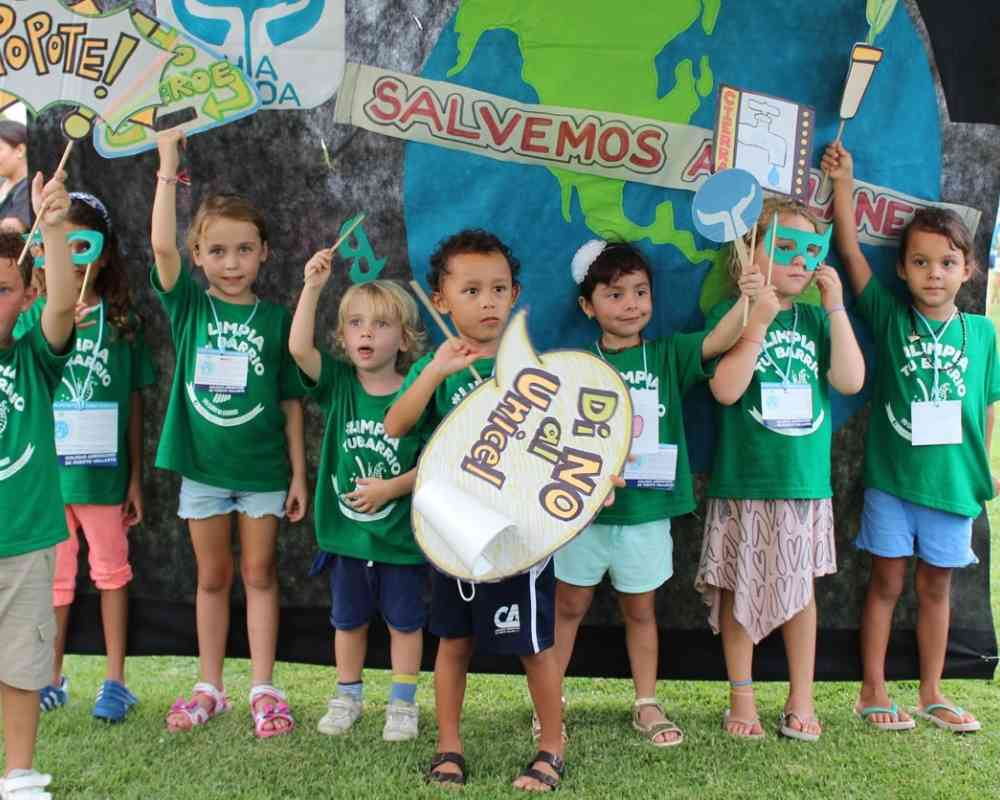 #7: Finding people to trust is hard
I've had to experience 3 different house cleaners, hundreds of delivery boys, and many carpenters before I cracked the code on who to trust.
No one has ever stolen from me before (thank God!) but my point is the quality of work in Mexico is usually very disappointing.
I've had many expat neighbors who said they have been stolen from or they paid service and it wasn't rendered.
In this case, I feel like it's a matter of being tenacious because Mexicans tend to have the mañana habit, a culture most Latin American countries inherited from the Spaniards.
You need to be extra patient because Mexicans will always tell you "tomorrow," and you have to remind them constantly that there is work to do.
Before hiring people to do service at your home, make sure you did proper intel and asked your fellow expats for reference. I can pass my many contacts which I vetted personally if you need house cleaners, carpenters, repair people, etc.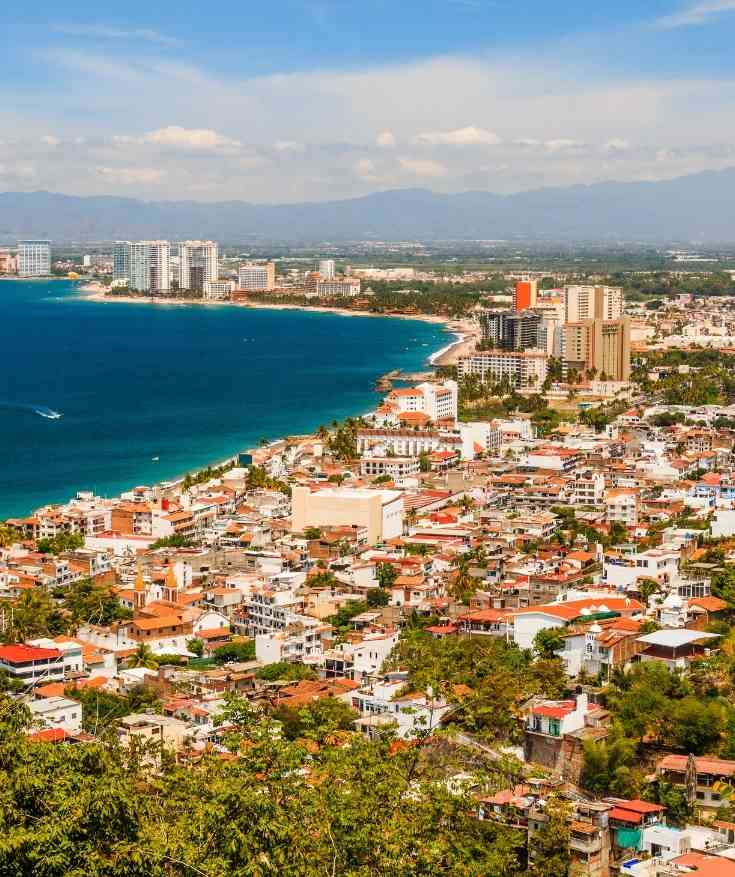 #8: You need to speak basic Spanish
As I speak Spanish fluently, #7 was not hard for me. I've always communicated clearly with the housekeepers and service people. Note that not everyone in Puerto Vallarta can speak English (except for people in the hospitality industry).
I always tell friends, family, and clients who want to move to Puerto Vallarta to at least know basic Spanish. If you want to live in another country, I consider this the biggest form of respect for the culture you are integrated into.
Some of us say learning another language is hard or we don't have the brain capacity for it but believe me, if you are living in a Spanish-speaking country, you will learn very quickly as it is your environment.
I can recommend a few Spanish teachers and Spanish lessons who I trust. If you have the time, better learn 1 hour a day before your big move to Puerto Vallarta.
#9: Internet is fair/good
There are many Internet providers in Puerto Vallarta and all of them are great. I am saying this because I lived in many areas in Mexico (particularly beach towns) that have a very poor Internet connection.
Telmex is the biggest provider in Mexico and is widely used in PV. Fiber optic connection is less than US$25 a month but the connectivity depends on the area you are going to live in.
There is no way for you to know if Telmex works in your area unless they do a deep check in your home. From there, they will tell you if your house is suitable for fiber optic Internet.
It happened to me when I moved to a hilly home in Puerto Vallarta. Telmex informed me that there is no fiber optic on my street so I had to go to another provider and pay US$150 per month.
International providers always have fiber optic but Telmex is just cheaper. I really needed fast Internet so I did not mind paying a higher price.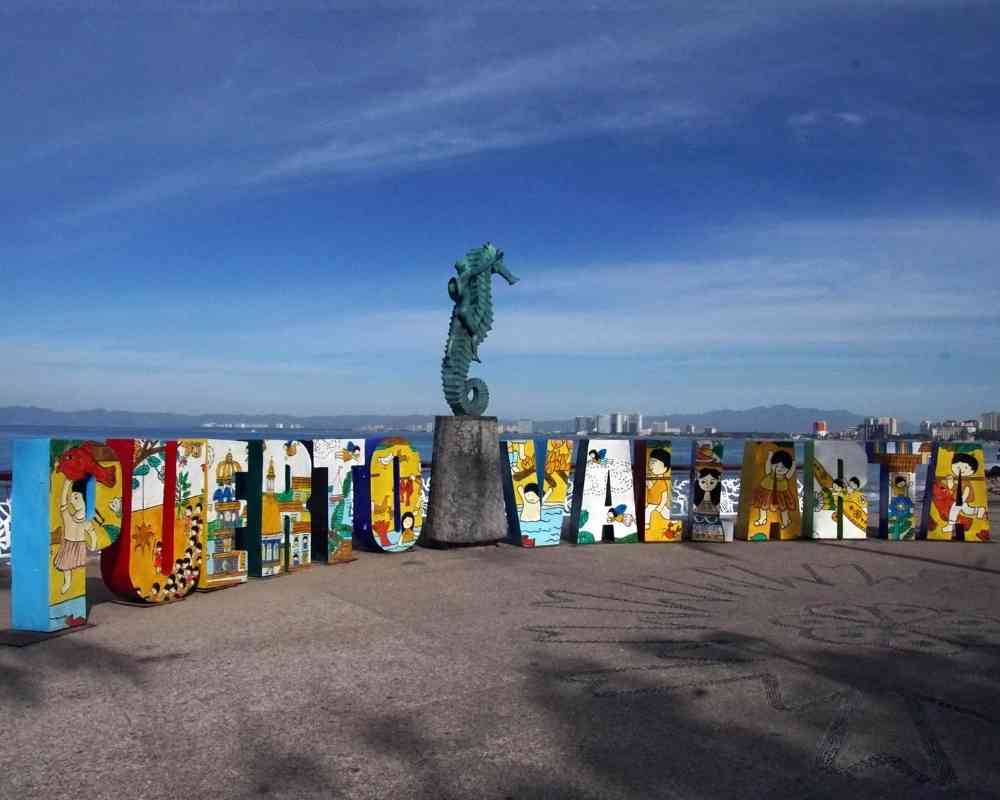 #10: You can do many day trips from Puerto Vallarta
While there are many things to do in Puerto Vallarta, you will also be close to small towns like Bucerias, Sayulita, and San Pancho.
All of these are already in the state of Nayarit as Puerto Vallarta is on the border of Jalisco and Nayarit states. There will be lots of opportunities for travel and you can easily get to these small towns for an hour.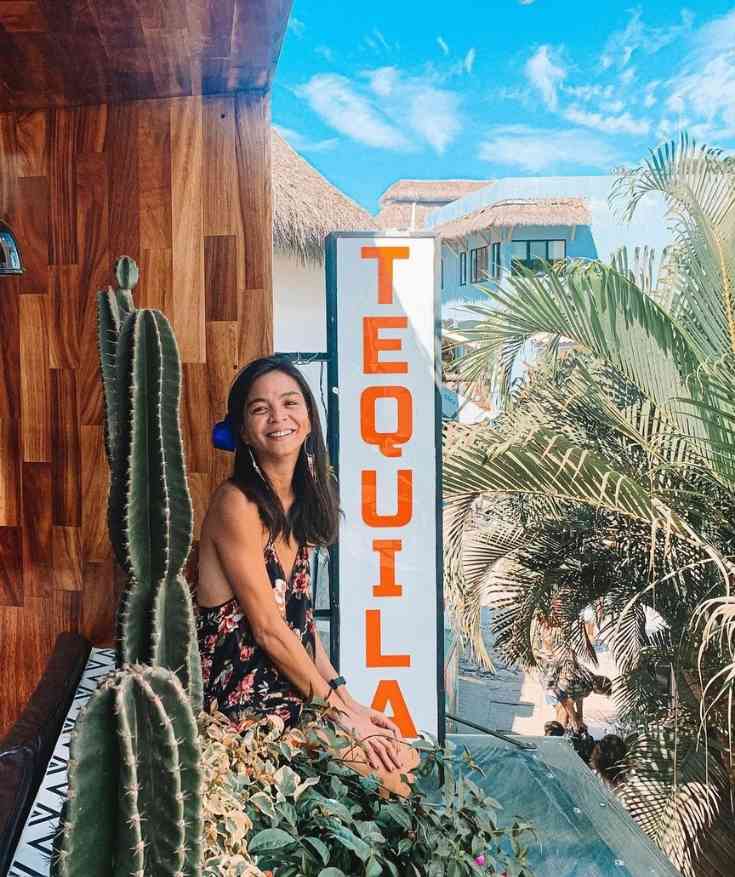 #11: Puerto Vallarta is pet-friendly
Dogs are allowed on Puerto Vallarta beaches, and you can also bring them to all restaurants. I find PV the most pet-friendly city in Puerto Vallarta. I never had problems with my dogs here.
Of course, you have to disclose to landlords in Puerto Vallarta that you have pets (dogs or cats). The area might be pet-friendly but finding a landlord that is OK with pets is HARD.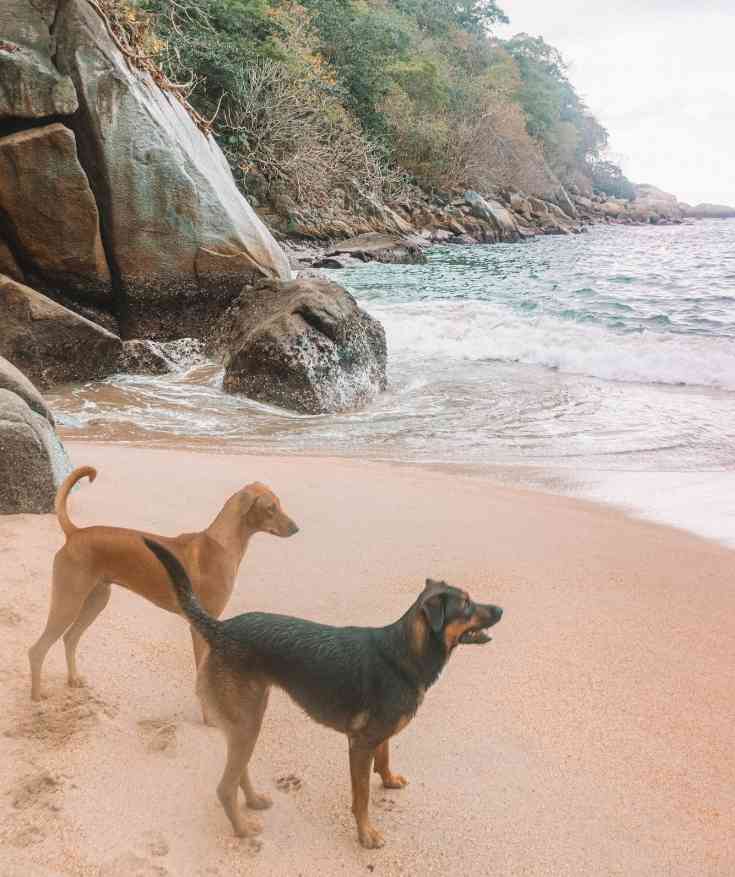 Personally, I did not find this a challenge because I speak Spanish and can communicate with the landlords well about the behavior of my dogs.
But if you are a total foreigner and you don't know how to talk to Mexican landlords regarding your pets, this will be an issue. There is a correct approach when it comes to talking about your dogs.
And honestly, it is a skill.
#12: There are many hospitals in Puerto Vallarta
Mexico has surprisingly good hospitals and there is a lot in Puerto Vallarta. In fact, they are in every area so it will be easy for you to reach one in case of emergency.
Now that I am living in Los Cabos, I fully appreciate how Puerto Vallarta hospital expenses are way cheaper! I've been to the hospital in both cities and the amount they charge in Cabo is triple than it is in PV.
As a resident visa holder, I use digital nomad insurance which costs me US$40 per month. So far, I never had problems with insurance claims with them.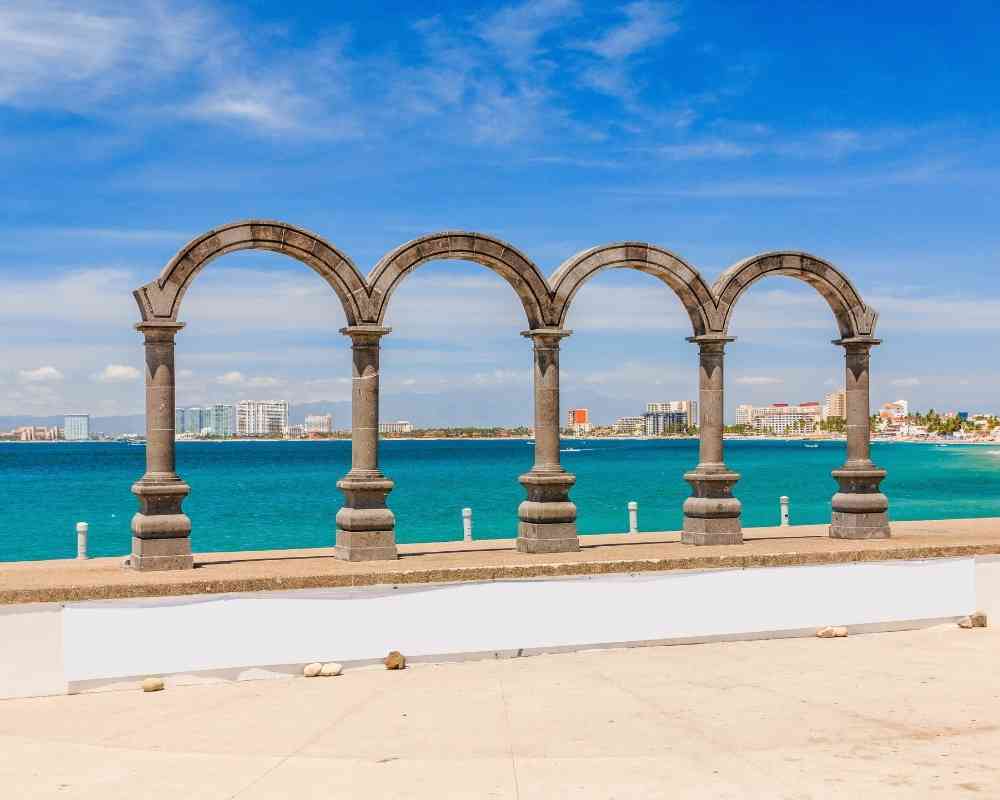 #13: Everyone expects to be paid in cash
You can use credit cards in all restaurants, hotels, resorts, etc but most people still want to accept cash and that includes your landlord.
Mexicans don't want to pay taxes because they don't benefit anything from it. If you pay your rent through bank transfer, the owner will have to pay taxes for it and they don't want that.
Applying for a Mexican tax number is also very tedious as you have to go through long lines and crazy processes so Mexicans don't like to do it, especially if it's not required.
The problem is most Mexican ATMs can only give you US$450 per day withdrawal so imagine if you are paying US$3,500 rent in cash, you have to go to the ATM a lot.
Alternatively, you can also withdraw the full amount over the counter but this is only if you have a Mexican bank account.
Always make sure you have cash as housekeepers, workers, technicians, repair men, etc only accepts cash.
🌟 Moving to Puerto Vallarta tips
Don't plan your move to Puerto Vallarta from home. Come here!
You will be very stressed if you plan your move to Puerto Vallarta without being here. I can give you insider tips and answer all your questions but that doesn't mean that you will get to know if Puerto Vallarta is right for you.
My advice is to do a one-month rental in Puerto Vallarta and use that time to get to know the area. Of course, that option is always more expensive but you will save a lot more money if you already know the place.
Once you are here, everything will be easier as you have people around you to support you and help you learn about PV.
Believe me, you can research all you want on the Internet but if you don't come here first, your move to Puerto Vallarta will not be efficient and will be more costly.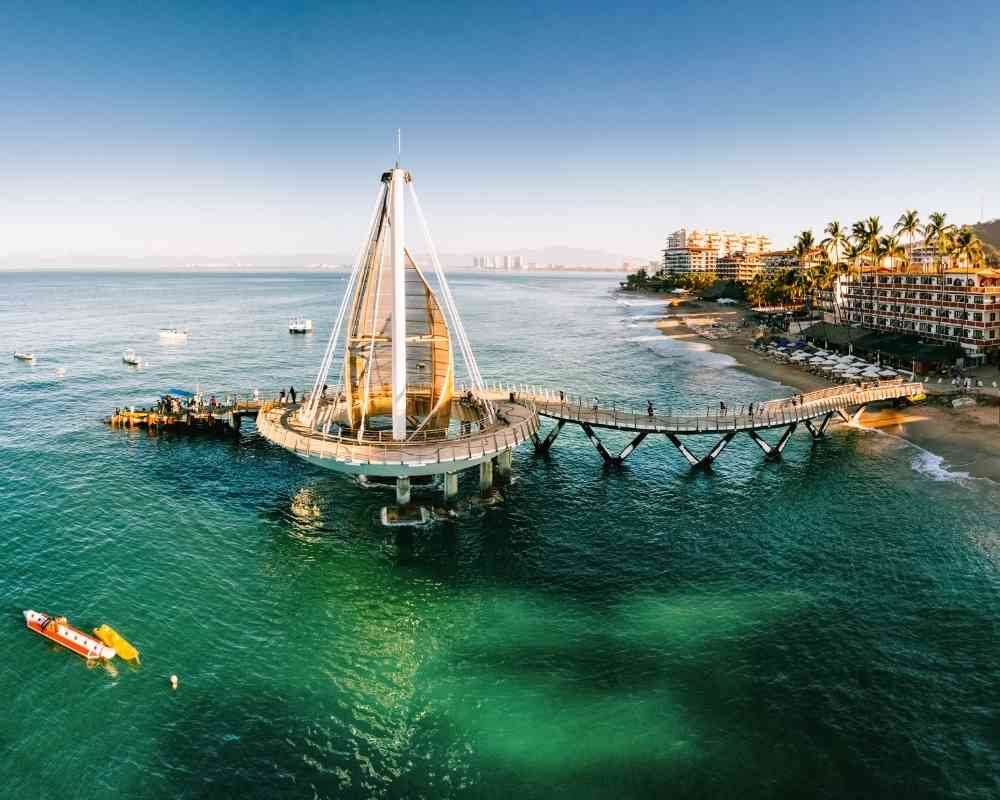 Consider living in Riviera Nayarit
If you can't find a long-term rent in Puerto Vallarta, consider living in Nuevo Vallarta, Bucerias, Sayulita or San Pancho.
These small towns are way different than Puerto Vallarta but they are close to PV so you will still have the same quality of life. If not, even better.
I once lived in Nuevo Vallarta because I didn't want to live in a condo. I found a great house here in a gated community and only paid US$650 for a 3-bedroom house in a private area!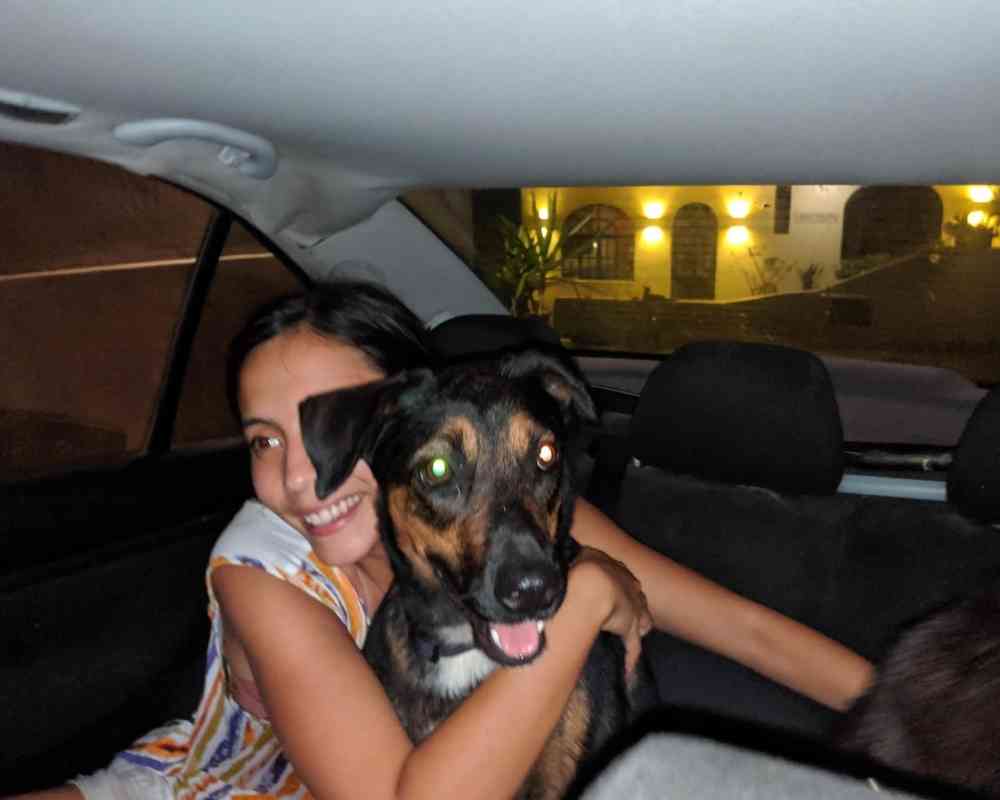 Before moving to Puerto Vallarta, fix your visa first
Mexico has been very strict with visas. You can't live in Mexico anymore with a tourist visa as they stopped giving the 180-days tourist visa to foreigners.
First, you have to identify what kind of Mexican visa applies to you so you can prepare the documents you need. Application is easy as long as you are qualified and your requirements are complete.
If you need help applying for Mexican residency, you can contact my lawyer here. She's great and she will help you all the way. I vouch that she is an honest person and is good at what she does. She's helped me tremendously in all my legal immigration cases in Mexico!
You spend most of your time planning your move to Puerto Vallarta but remember that these won't make sense if you don't have a residency visa. The visa should always come first.
🇲🇽 Living in Mexico Resources
🚗💨 I'm moving to Mexico. What do I need to prepare?
We have many resources about moving to Mexico on this blog. But first, we recommend you talk to our relocation expert for a more personalized plan.
⚖️ How do I get a residency visa in Mexico?
There are many types of Mexico residency visas. It's best to get in touch with an attorney to know the right type of visa for you. Book a call with our in-house attorney to get started!
🏠 Can you help me find housing in Mexico?
ABSOLUTELY! We have a house rental viewing program where we schedule a full itinerary for you to find one-year rentals. Get in touch for more info!
🏡 Can you assist with Real Estate buying in Mexico?
FOR SURE! We have our own certified Mexico realtors who can help you with buying. We also send available properties via e-mail. Feel free to subscribe to get these listings!
Trisha traveled to Mexico in 2018 and after a year, she found herself obtaining a 4-year residency visa in Mexico. She is the Editor-in-chief for our Living in Mexico Series which has helped over 3,000 Americans move to Mexico with ease. Trisha currently resides in Cabo San Lucas, Baja California Sur.