Mexico Relocation Services > Consulting Services
MEXICO RELOCATION CONSULTING SERVICE
We're here to answer your questions, including questions you may not even know how to ask.
Please don't feel that your question is WEIRD or INVALID. This consult is customized to your needs to you can ask everything and anything. Do not be shy! There are no wrong or right questions.
There is no limit in this Mexico Relocation Consulting Service! Below are some topics that we've helped clients with:
Electricity bills payment
Apartment hunting
Applying for home wifi
Finding a gardener for my property
Lost password for online banking
I want to sell my timeshare!
Managing my property
Selling my property
Listing my Real Estate property
Do I need to pay Mexican taxes?
Schools for my children
Hiring a driver
Buying used car
I need a pet hotel for a few days!
Visa Assistance
Closing Real Estate deals
Can I trust my housekeeper?
I don't know where to move. Help!
Finding a job in Mexico
Social Security Number
Lost CFE password
Automated payments for bills canceled
📣 Please don't feel that your question is WEIRD or INVALID. This consult is customized to your needs to you can ask everything and anything. Do not be shy! There are no wrong or right questions.
Meet your relocation expert
Trisha moved to Mexico in 2018 with the hopes of backpacking for 6 months. Fast forward to 2020, she obtained a 4-year residency visa and Mexico and decided to stay. She has lived in Sayulita, Mexico City, Guadalajara, Puerto Vallarta, and now calls Cabo San Lucas and Baja California Sur her home.
Trisha Velarmino is an award-winning journalist who produced TV and radio shows for media outlets like CNN and BBC. Together with her team, Trisha has helped over 5,000 immigrants from different nationalities to relocate to Mexico with honest and transparent advice.
See Trisha's profiles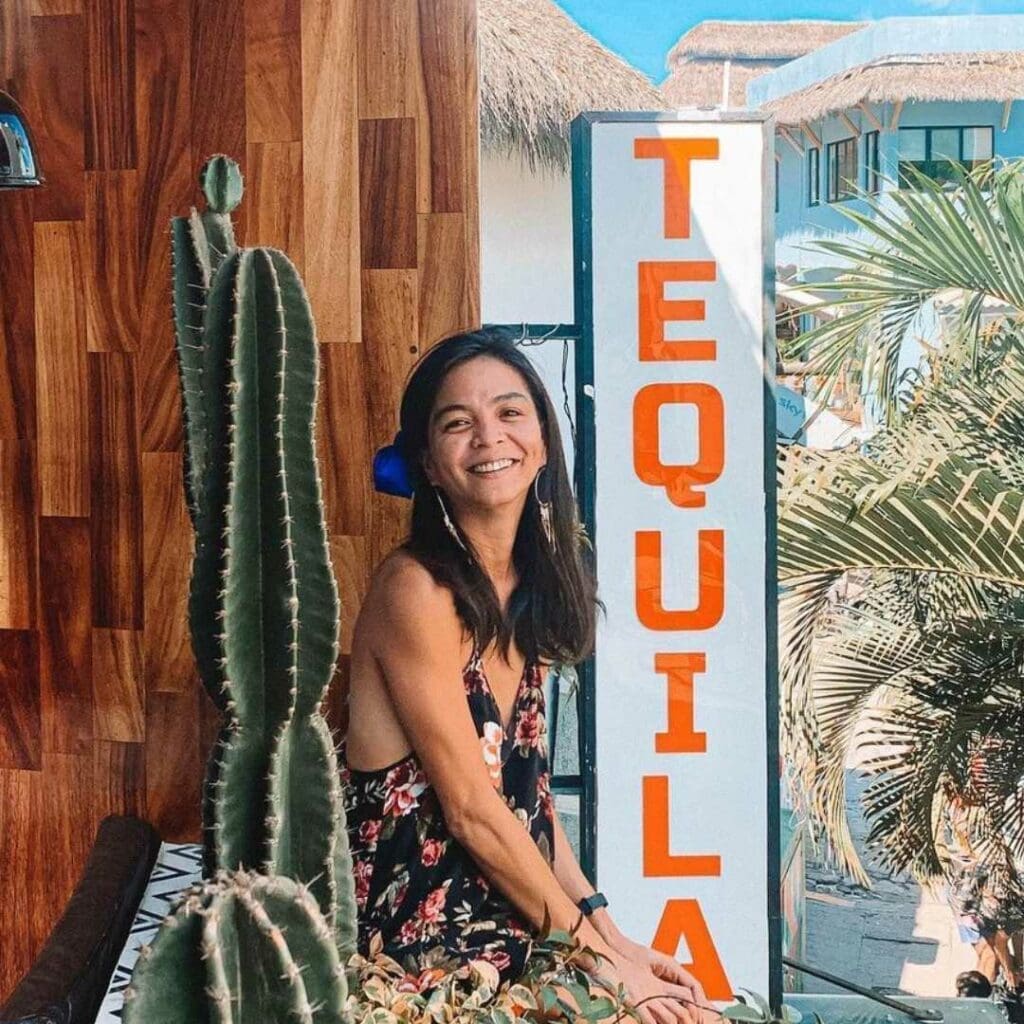 Client Testimonials
Don't just take our word for it. See what our clients think.
Trisha's service is both exceptional and extremely valuable. In particular, it's exceptional regarding both rarities of service and quality of service. Trisha has the very rare skill set of the accumulated experience of both living in these countries as someone from abroad, and having traveled both extensively and intensively. Intensively meaning long stays, working visas, being a digital nomad, speaking local languages, experiencing the health care, making strong connections locally, etc. Not only as a tourist. This intensivity is extremely valuable.
Surprised how detailed she was and her team was very helpful to me and my wife. I wouldn't usually spend for things like this but she is really highly recommended.
Ireneo Dellucci
Rome, Italy
Trisha helped my daughter and I move to Los Cabos. She is very detailed and I am amazed how she has time for everyone and anyone! My daughter and I now have Mexican residency visas because of her. Highly recommended and very knowledgeable in what she does.
Caroline McCarthy
Seattle, WA
Money and time well spent. Very straight-forward person and has a strong personality that makes you feel safe about moving to Mexico. She helped arrange our visas and we now live in Mazatlan!
Sebastian Bayer
Munich, Germany
Trisha was great. The insight and information she provided was already extremely helpful. She helped set a solidified timeline of what to expect and when, along with some ideas/suggestions that hadn't been considered previously. She was very attentive to the goals we are looking to accomplish and provided relevant and helpful feedback. I have great confidence in Trisha and the assistance she will provide when we arrive. I am VERY satisfied with the conversation and that Trisha was available to retain her assistance!!
Brandon Chamberlain
United States
Our first meeting with Trisha went splendidly! Beyond getting to know each other a little, she was able to suggest long term rental area targets based upon our needs/wants. We are very much looking forward to getting to PV to see what options are out there for us. My wife and I are very thankful for the consultation and feel much more at ease about our relocation to PV. We really don't have any constructive feedback to provide, everything went extremely well.
Christopher Rieper
United States
When in doubt, simply Google her and you will find so many great things about her expertise. I found her on a CNN show and she could have charged me more but did not! We are a family of 4 with 3 dogs – she helped us move to Mexico and I am so grateful for her!
Helpful articles to start with. Go on, they're free!
Book a consult call
Choose the best plan that suits your needs and get a 20% discount on your next consult calls. All prices below are in United States dollar (USD).
30-minute call
$99
Don't know where to start? Ask everything within a 30-minute call.
45-minutes
$109
BEST-SELLER
Feel like 30 minutes is short? Most calls go on a minimum of 45 minutes for you to understand everything.
Contact Us
Don't know which consult call to book?
When writing your inquiry, please be as detailed as possible. We want to know everything about you – your interests, your dream destination in Mexico, and your budget for the relocation. We'll make it happen and we will find the best set-up for your transition.
Whatsapp
+52 473 171 5259