Please note that only foreign nationals with a resident visa can open a BBVA Bancomer bank account. If you don't have this document, this article is not for you but if you do, continue reading.
BBVA Bancomer bank is one of the top-ranking banks in Mexico. When I moved to Mexico in 2018, I asked my Mexican friends what is the best bank in the country for them to get a local perspective and they said they are all the same.
So what I did was apply for all the banks (I know that sounds stupid as opposed to having one bank) but one of the things I learned from living in Mexico is to adjust to what locals do.
Everyone has a bank account everywhere since it's more efficient in terms of ATM withdrawal fees, inter-bank transfer fees, etc.
You will find many resources about banking in Mexico on our blog but this time, I only want to talk about my experience with BBVA Bancomer bank.
BBVA Mexico: quick links and info
Our office has received calls from some readers. Note that our hotline is not the number for BBVA Mexico. We only offer expat relocation services. Get on a quick call with us, and let's see if we can be of help!
📋 BBVA Mexico bank account application requirements
Now this, I must tell you, vary by state. Let me first tell you about my experience in opening a BBVA Bancomer bank account in Puerto Vallarta (Jalisco).
I lived in Puerto Vallarta for two years so when I got my Mexican residency visa, I immediately went to BBVA to apply for a bank account. After all, you can't apply for an account in Mexico if you don't have a resident visa.
When I got to the branch (just a 3-minute drive from my home), they told me that I have to have an RFC in order to apply for a bank account so I didn't do it there and went to the bank next door (Banorte), which, anyway, accepted my documents without an RFC.
Then I moved to La Paz (state of Baja California Sur) in 2021, went to the BBVA branch (which was luckily a 2-minute walk from my apartment in La Paz), and guess what? They did not ask for my RFC.
At the time, I already have my RFC which was a tedious experience. So the lesson I learned from giving details to foreigners who are reading this blog is to check the requirements per state or in the city that you are in.
The only difference I experienced in both states was the RFC requirement but in general, what BBVA Mexico asks from foreigners are the following:
Passport
Mexico residency visa (temporary or permanent are both acceptable but may have different limitations)
Minimum deposit of US$100 (2,000 Mexican pesos)
Completed application form (filled out at the bank)
Lots and lots of signatures on the day of your application
🔻 Save this post to Pinterest to save it for later! 🔻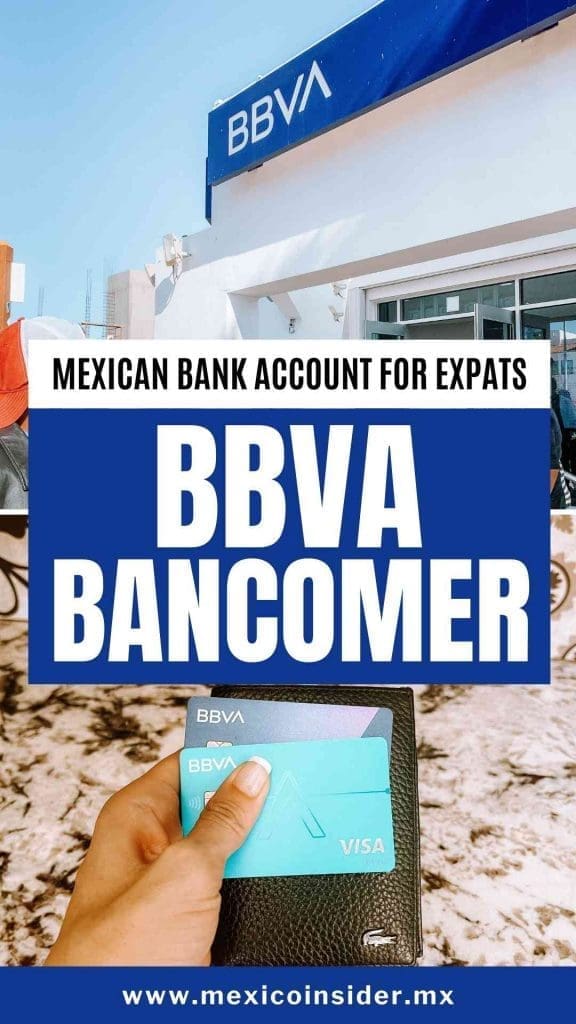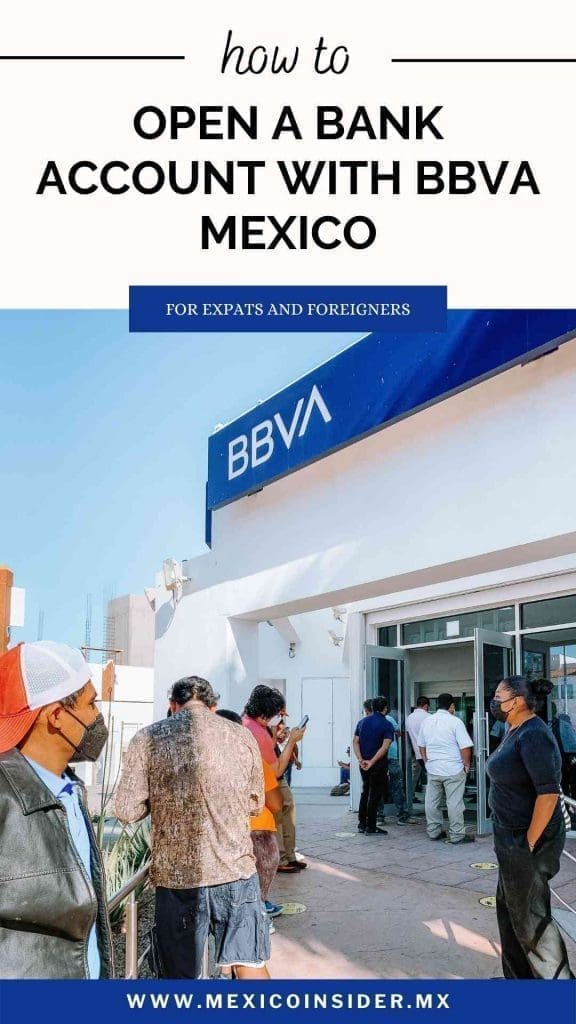 You might also like:
🏦 Steps in opening a BBVA Bancomer bank account
Step #1: Choose a branch in your city
BBVA Mexico has many branches just in one city. You will see them everywhere but you have to choose a branch where you want to open a bank.
Make sure you go to a branch and not in an ATM. If you use Google maps, the Spanish term for "branch" is "sucursal" while the word for ATM is "cajero."
You need to go to the location where it says "BBVA Mexico Sucursal" and it should give you the right addresses of the existing branches in your area.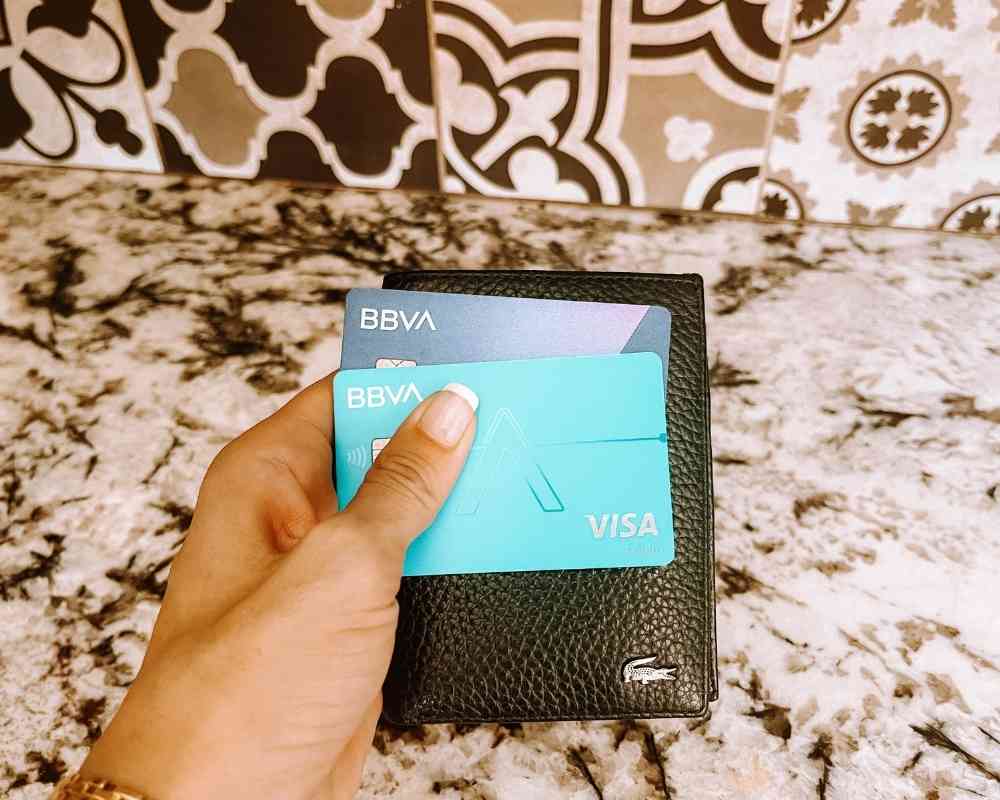 Step #2: Go to a BBVA Mexico branch
Sadly, Mexico is still very backward when it comes to banking. You cannot open a bank account online (even if there is a BBVA USA). These are two separate entities and Mexico is not just an automated country (yet).
You also cannot set an appointment online. You have to just go there, fall in line, and wait. Note that all this process can last up to 2 hours (falling in line, signatures, etc) so you will have to make time for it. There is no other way but to go to a branch, especially for us foreigners.
Step #3: Present all the requirements
Make sure to arrive at the Bancomer bank branch with complete requirements. Mexico is still old-school so just to be sure, print them all.
Again, I won't go into details about the Bancomer bank account opening requirements as it varies per state. What you can do is call the BBVA Mexico phone number: +52 55 5226 2663.
Please note that this is the national phone number, not a branch phone number. I am giving you this advice so that you will ask the main office what the requirements are in the state you are applying in.
Do not forget to mention you are a foreigner/expat with a residency card since they will always assume you are a Mexican citizen even if you speak English.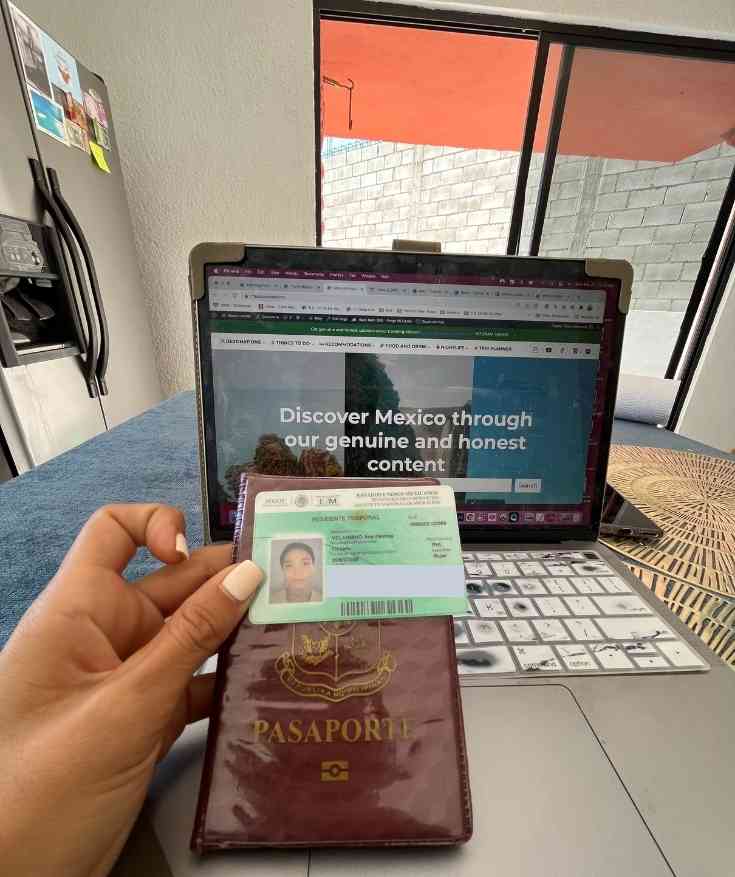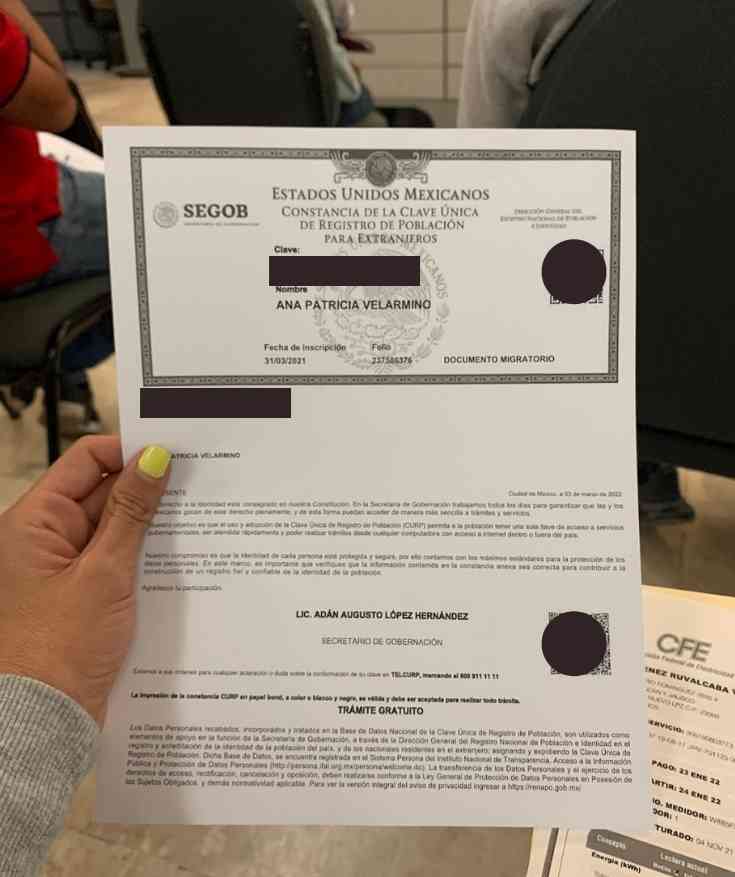 Step 4: Do the minimum deposit
You can also bring cash for your initial deposit but I did it differently. As soon as she confirmed that she has generated a Bancomer bank account number for me, I asked her if I can just transfer directly from my US bank.
She said it's OK since the account is already active and voila, my US bank transferred the amount required in real-time.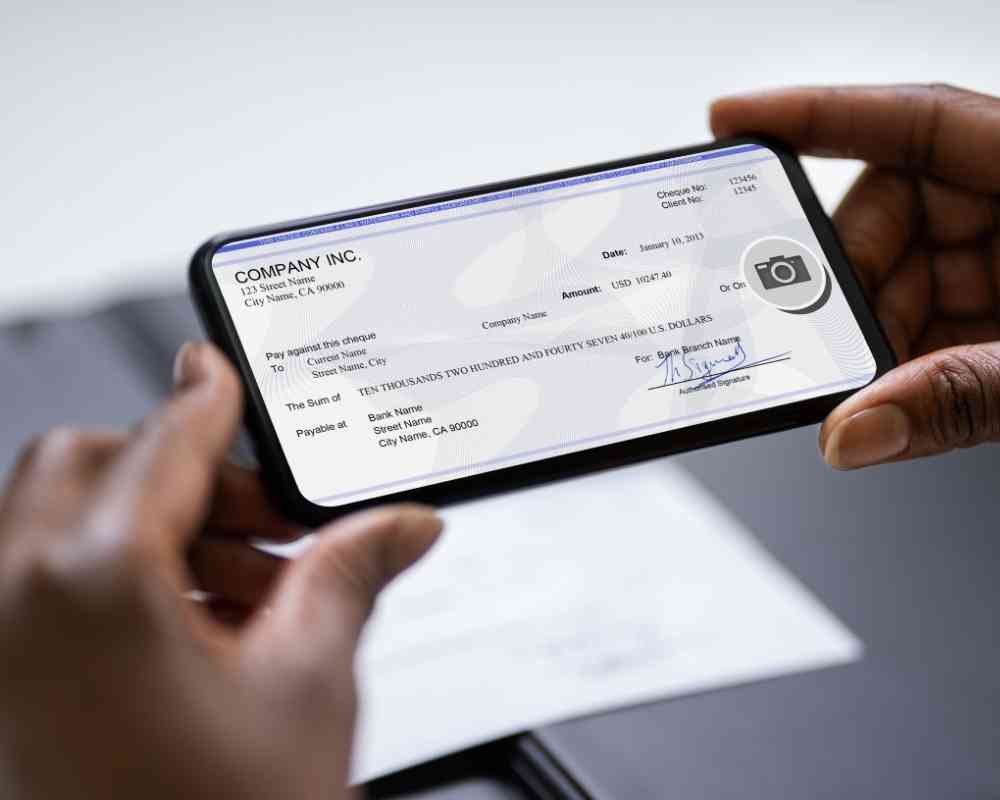 Step #5: Activate your BBVA Mexico app
Do not leave the bank without activating this in front of the bank manager. He/she will help you because the BBVA Mexico app is in Spanish.
The BBVA Bancomer app is really good and high-tech. It allows you to pay your (Mexican) bills online, transfer money to all banks in Mexico, add contacts, add credits to your Telcel, do scheduled transfers, etc.
Even if I speak Spanish fluently, I still do the app activation with the bank manager because the first time I did it, I left, went home, and found myself trapped and lost in the world of tokens and codes that nobody explained to me.
It is still best to do this while in the bank. You will also need a Mexican phone number in order to activate the app.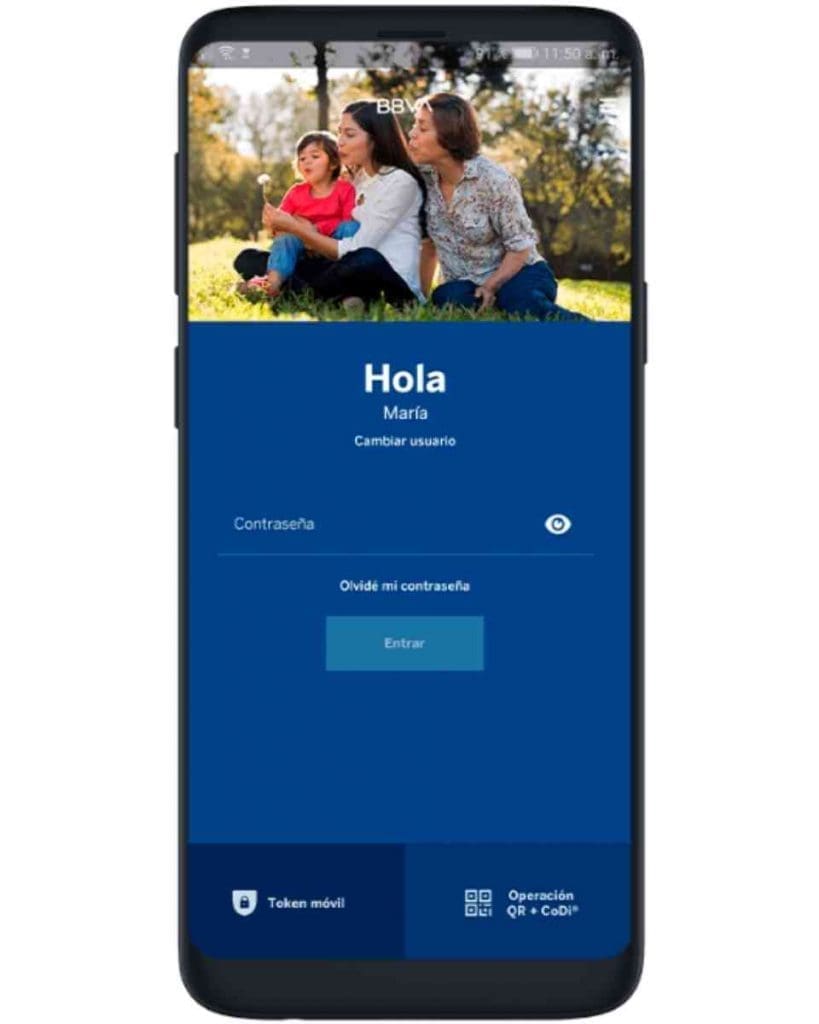 Step #6: Activate your bank card
The bank teller will give you a sealed envelope where your debit card is. Inside the envelope indicates the current pin number of your debit card. All you have to do is go to the ATM machines that are outside the branch.
Click English > click change pin (or nip as they say in Mexico) > put the existing pin code which you can find in the envelope > put your new 4-digit code.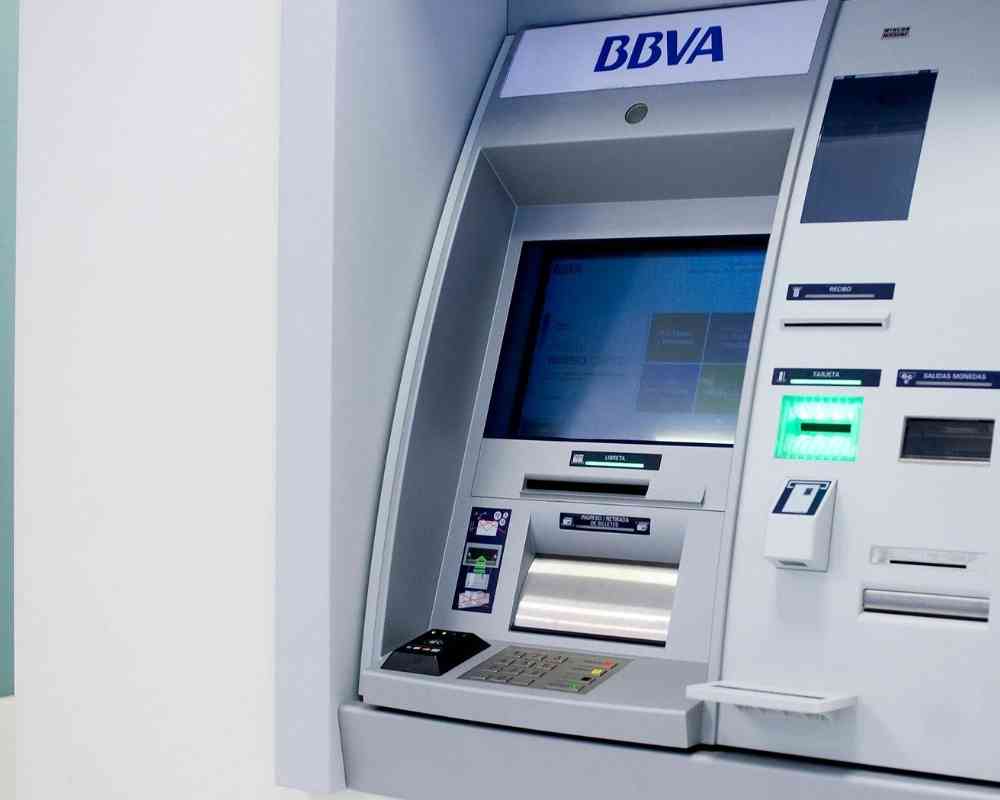 ⁉️ BBVA Mexico bank account FAQs
✈️ Ready to move to Mexico? If you need more information about opening a BBVA Bancomer bank account, we'd be happy to update this post – just leave your questions below or join our Facebook community where we answer questions without a cost.
🇲🇽 Living in Mexico Resources
🚗💨 I'm moving to Mexico. What do I need to prepare?
We have many resources about moving to Mexico on this blog. But first, we recommend you talk to our relocation expert for a more personalized plan.
⚖️ How do I get a residency visa in Mexico?
There are many types of Mexico residency visas. It's best to get in touch with an attorney to know the right type of visa for you. Book a call with our in-house attorney to get started!
🏠 Can you help me find housing in Mexico?
ABSOLUTELY! We have a house rental viewing program where we schedule a full itinerary for you to find one-year rentals. Get in touch for more info!
🏡 Can you assist with Real Estate buying in Mexico?
FOR SURE! We have our own certified Mexico realtors who can help you with buying. We also send available properties via e-mail. Feel free to subscribe to get these listings!
Trisha traveled to Mexico in 2018 and after a year, she found herself obtaining a 4-year residency visa in Mexico. She is the Editor-in-chief for our Living in Mexico Series which has helped over 3,000 Americans move to Mexico with ease. Trisha currently resides in Cabo San Lucas, Baja California Sur.