We handpicked the 9 best Puerto Vallarta taco tours that we have tried ourselves. Meanwhile, we know many of you prefer to sign up for a tour so leave the adventurous DIY taco stands for later.
Taco for breakfast, lunch, or dinner — any time of the day. This world-famous dish is not just something that fills a Mexican's stomach but a way of life.
It's fast, delicious, comfortable, feels like home, and IT IS EVERYWHERE.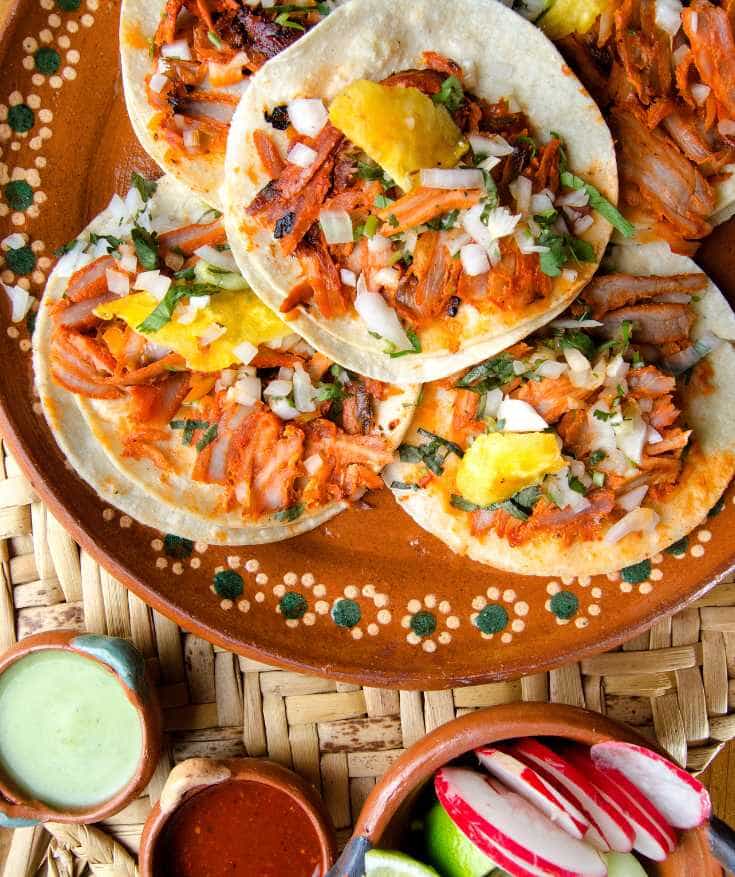 To be fair, I don't think I've ever been to a bad taco place in Puerto Vallarta (or Mexico in general). There are so many local taco places here that we've shared in other PV articles that you should check out!
Meanwhile, I know many of you prefer to sign up for a tour so leave the adventurous DIY taco stands for later.
Whatever type of taco that you will try in PV, don't forget the mighty birria because this is originally from the state of Jalisco!
🧐 Questions about Puerto Vallarta Mexico? Ask us on Tiktok.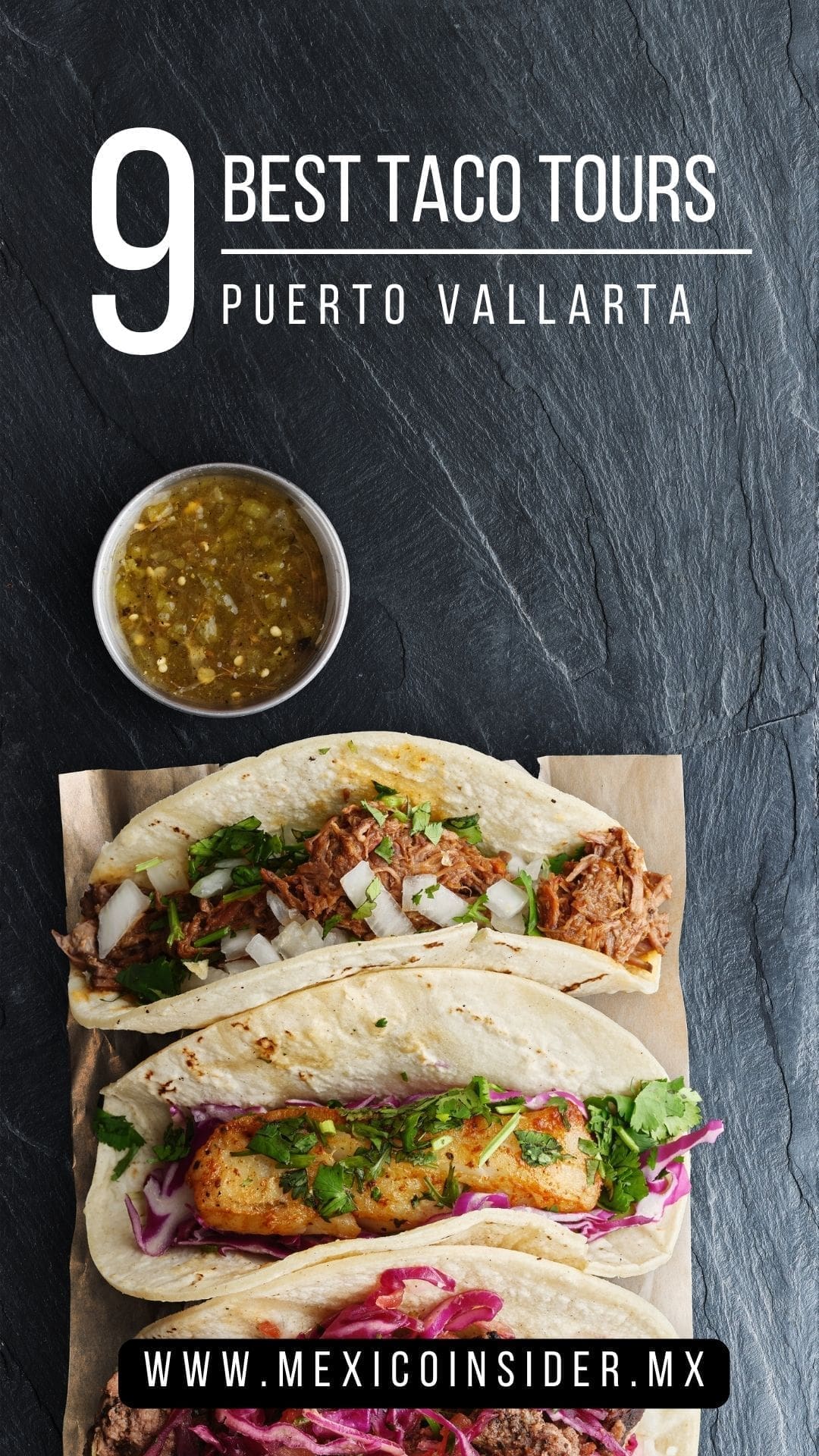 Puerto Vallarta taco tours: quick links
⛔ Is it safe to eat street tacos in Puerto Vallarta?
Some people get easily sick with food and some don't. Before going on these Puerto Vallarta taco tours, you need to assess how your body reacts to greasy food or spicy salsas as this is the bulk of what you're going to eat here.
Always have sodium bicarbonate handy when traveling to Puerto Vallarta! Mix it with your drink and it will help a lot with an upset stomach.
They are available in the thousands of pharmacies in Puerto Vallarta. It's called bicarbonato de sodio in Spanish. They will also understand if you just say bicarbonate.
💵 How much is a taco in Puerto Vallarta?
Puerto Vallarta is still cheaper than any other Mexico destinations. A taco in Puerto Vallarta starts at $2.50 USD per piece.
The prices of tacos in Puerto Vallarta vary by the size of the tortilla. Some taquerias do small tortillas (like the iconic taqueria by the baseball field).
🌮 Best Puerto Vallarta taco tours
#1: Downtown Puerto Vallarta food tour
💲 from $55 USD per person
🕖 3.5 hours
If you're looking to eat your way through Puerto Vallarta, then this food tour is an experience not to be missed.
You will be in a small group which gives you a more customized approach to trying out cuisines and asking culture-related questions.
Facilitated by a local guide, you will be brought to nine food tastings at this beautiful city's best restaurants and food stalls. Your love for the fusion of food and tradition will be welcomed in this culinary adventure.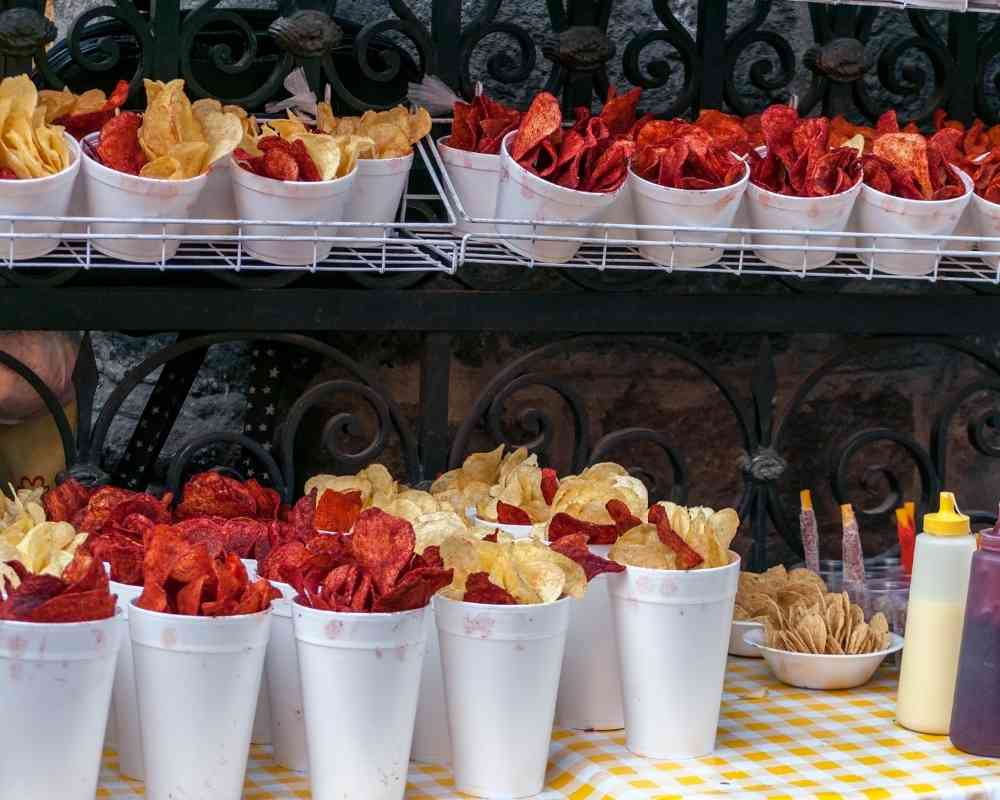 There will be stops to enjoy street tacos, seafood, tequila, ceviche, chocolate, and mole which are authentic and delicious!
Also, you will be taken to the Zona Romantica, Malecon Boardwalk, and hidden sides of the place for you to appreciate the rich history of Vallarta.
"Al was a great guide and took us to places I would never have tried. Tacos on the street, including goat tacos (a first), and a chili relleno taco. We had aquas frescas on the streets and really got a feel for regional cuisine and culture. Also a great way to see more parts of the City rather than just the touristy areas like Zona Romantica."

Jodi, United States
#2: Taco adventure evening food tour in Puerto Vallarta
💲 from $50 USD per person
🕖 3.5 hours
For those who are enthusiastic about tacos, you may want to consider exploring the best taco joints in Puerto Vallarta for a fun night out with friends and fellow travelers!
This tour will bring you to the streets of Emiliano Zapata and the 5 de Diciembre neighborhoods.
This culinary experience may serve as your first entry into the authentic food scene of Puerto Vallarta and will make you want more.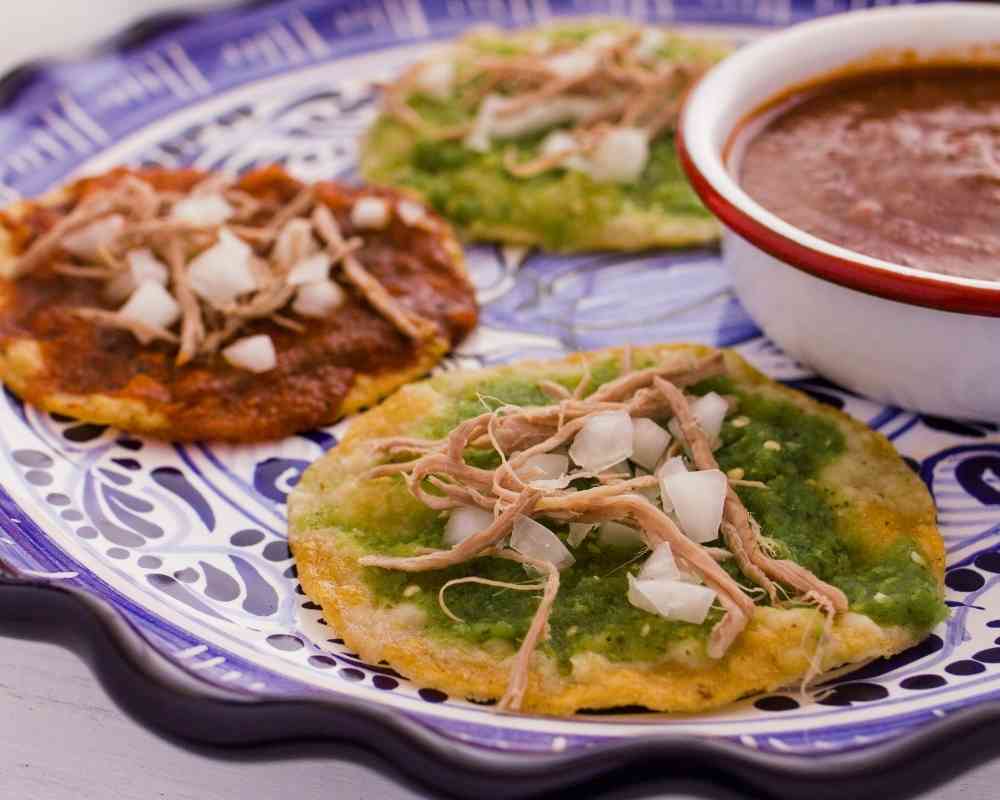 An evening taco adventure such as this will acquaint you with the art of preparing it even to the point of knowing the spice level of the sauces that come with it!
This Taco Adventure Evening Tour takes 3.5 hours and is offered in a small group.
"Loved the variety and quantity of food. Guide was very knowledgeable! Tried to find churros again without luck but they were the best ever. Our group of 5 each had a different favorite. That is success! We repeatedly visited these spots if we could find them."

Sheryl, United States
#3: Taco and street food tour in Puerto Vallarta
💲 from $55 USD per person
🕖 3.5 hours
Mexico is not only sought after for its tastiest tacos but also for other specialties like quesadilla, carnitas, chicharron, tortilla, birria, paletas, tostadas, and other street food.
You'll get to relish all these in the town of Puerto Vallarta with the Signature Taco Tour!
Good for 3.5 hours, this adventure is intimate as it is held for a limited small group which allows enough time for stops and for walking.
You'll get to uncover what goes into the preparation of your favorite Mexican dishes and taste them fresh from the pan.
You'll learn how the recipes have withstood the test of time. You'll be very full at the end of the tour!
This culinary excursion will surely please any palate as there are different offerings per stop – all appetizing food while being educated!
"Our guide, Roman, was personable, friendly, and very knowledgeable about the food and area that we explored. We were able to try different types of tacos at each stand (which was wonderful), and also enjoyed the desserts/treats at the end. Attempting to do this on our own would not have been possible. We loved every minute of it, including the walking in between."

Lori B, United States
#4: Taste of Pitillal food tour
💲 from $50 USD per person
🕖 3 hours
Do you want to get a scholarly perspective on local culinary history as well as insights into their cuisine? Go to a place within the town that is uncharted and unexplored. In the case of Puerto Vallarta, it's Pitillal!
Pitillal is on the outer edge of Puerto Vallarta and is still quite traditional. If you want to be exposed to the daily routine and working grind of life in this small town, join this Taste of Pitillal Food Tour.
This hands-on field visit will leave your senses smelling and tasting carnitas tacos, birria, tamales, churros, atole, and the local seafood.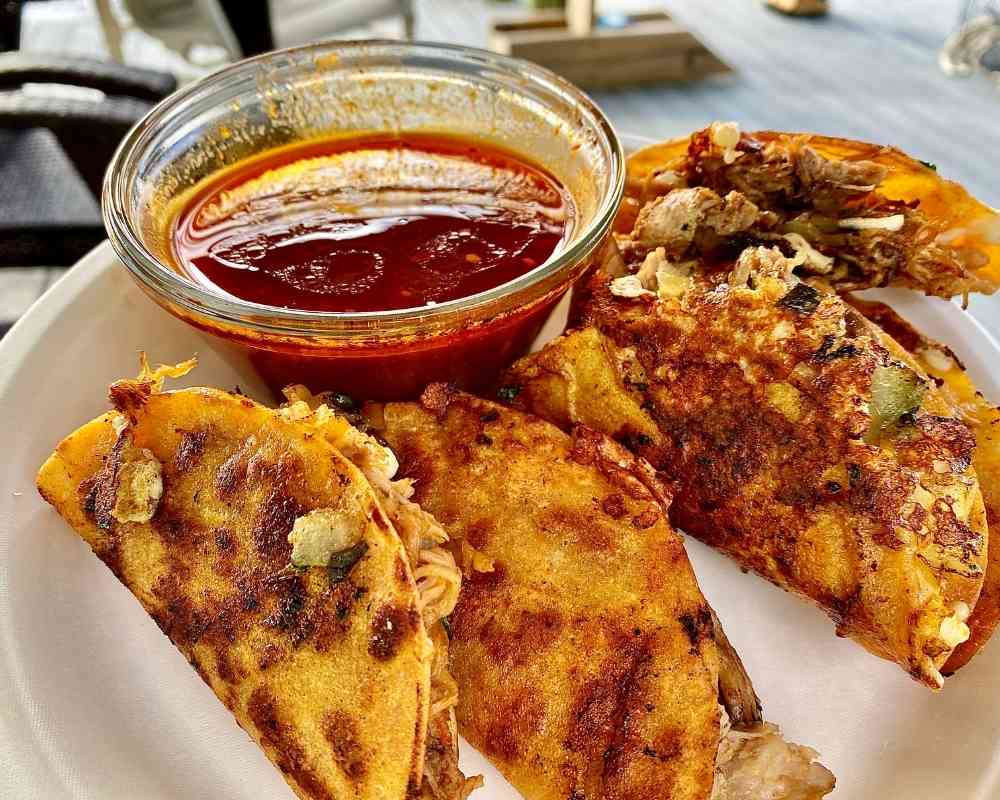 A real neighborhood with well-made food — a vibrant busy mood is what you'll get while walking on its pavements and listening to history and customs.
"We shop every year at a western store but hav'nt eaten at local eateries. Now after this food tour we have no worries about having lunch and where to go. Thanks to our very cool guide our yearly trip from PV by bus will be a greater cultural experience. There are great little places only minutes from the plaza. We have done dozens of tours in PV but this one is so easy and fun that we will be back next year."

Ron Hebert, United States
#5: Puerto Vallarta taco tour on a bicycle
💲 from $35 USD per person
🕖 3 hours
If you want a more adventurous food trip in Puerto Vallarta and are itching for something new, then this Bikes and Bites Taco Food Tour may just be what you need!
Pedal your way from one end of the town and back on two-wheeled bicycles, sampling authentic Mexican street tacos along the way.
Approximately a 3-hour activity, you'll go on a taco journey within 5 de Diciembre through Malecon Boardwalk to Parroquia de Nuestra Señora de Guadalupe. The friendly guides will show you the beautiful vistas of Puerto Vallarta.
You won't need your bike seat for this tour. In fact, you'll be sitting on a taco and exploring the city with mouth-wateringly delicious tacos in hand.
By the end of the tour, you'll be stopping at the El Solar beach to quench your thirst with an ice-cold beer!
"Homero was an excellent tour guide! A great value for the money. A very easy ride and we stopped four different times for 4 different amazing tacos. Then we had cervases at a local brewery and then finished it off with ice cream!"

Cheree, United States
#6: Puerto Vallarta all-inclusive daytime taco tour
💲 from $35 USD per person
🕖 2.5 hours
For approximately 2.5 hours, you'll get to stop at 5 taco stands and devour a variety of tacos in the central and south neighborhoods.
Salt, lime, and taco are the perfect combination for a midday walk through the paradise of Puerto Vallarta. It's here where the taco action is!
With several delicious stops at different spots to eat authentic tacos while talking about art history or spotting architectural elements, Taco 101 goes beyond your average walking tour.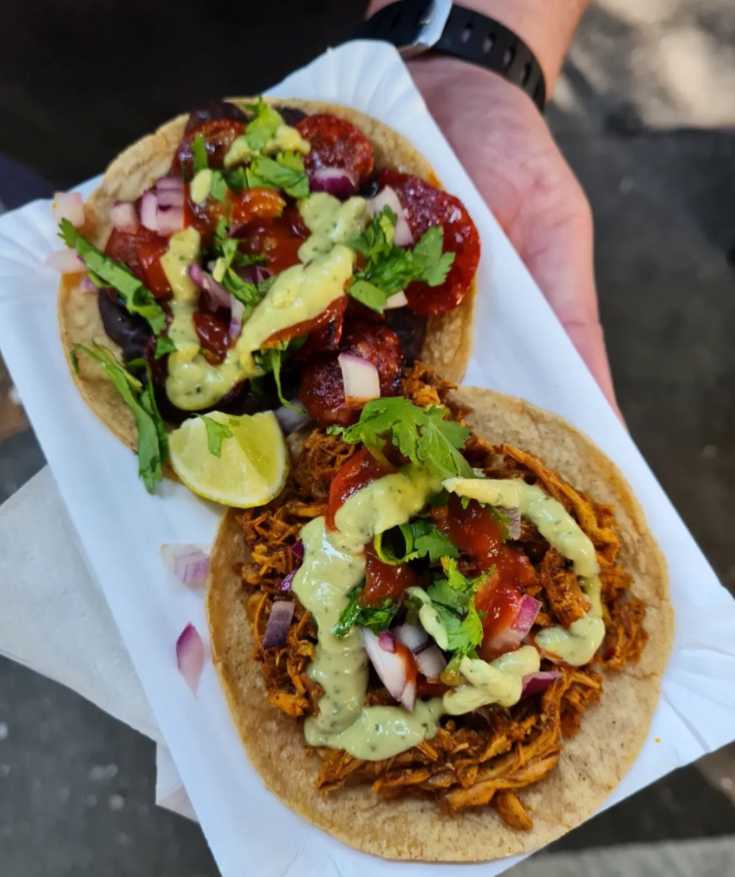 You will meet the families who have been running these known taco eateries and stalls for more than a decade. You'll be in awe of the love and passion they put into giving the tastiest tacos in town.
Taco101 offers 2.5-hour daytime taco walks that are authentic, local, and open to all.
Yes, it's a taco walking route but in between, you'll be acquainted with Mexican history and heritage. An opportunity to be stuffed with nice food and cultural knowledge!
"This was the best taco 🌮 tour!!! Our guide, Memo (sp), was lovely! He took us to the most delicious places- everything was fabulous! We ate a variety of tacos and traditional drinks, while learning about Puerta Vallarta/Jalisco state. Worth every peso! Arrive hungry!"

Adrienne, United States
#7: Breakfast taco tour with a local
💲 from $47 USD per person
🕖 3 hours
When in Puerto Vallarta, set up an authentic foodie experience with a local and you get to discover the flavors of Mexico. Head out for this Food Tour in Old Town with a Local Foodie experience!
The best way to try the food of a destination is by going where the locals go.
You'll get insider knowledge about what locals eat and enjoy from some of their favorite food stands. You'll get to celebrate the traditions and flavors around the area along with meeting people.
In this 3-hour excursion, you'll get to try your favorite local restaurants with a local who knows everything about Puerto Vallarta's culinary scene.
You'll experience some new flavors and visit the less touristy part of the old town. You'll learn more about the history and the types of tacos.
"We loved the tour, Star was a gem, her knowledge of the area was fantastic, and the Tacos !!!! Come with an appetite, you get fed like crazy and it's a great way to walk around and see the city. Kudos to Star, she was wonderful🥰"

David, United States
#8: Late-night tacos (walking food tour)
💲 from $47 USD per person
🕖 3 hours
Feed your wanderlust with an intimate food tour in Puerto Vallarta's old town in the evening.
Listen to the chatter as you walk around, hear about the culture of the city, and dive into plenty of tacos in a span of three and a half hours with this tacos-after-dark tour!
Tacos de cabeza, seafood chile relleno taco, shrimp brochette, tacos al pastor, churros, quesadilla, and paleta await your taste buds.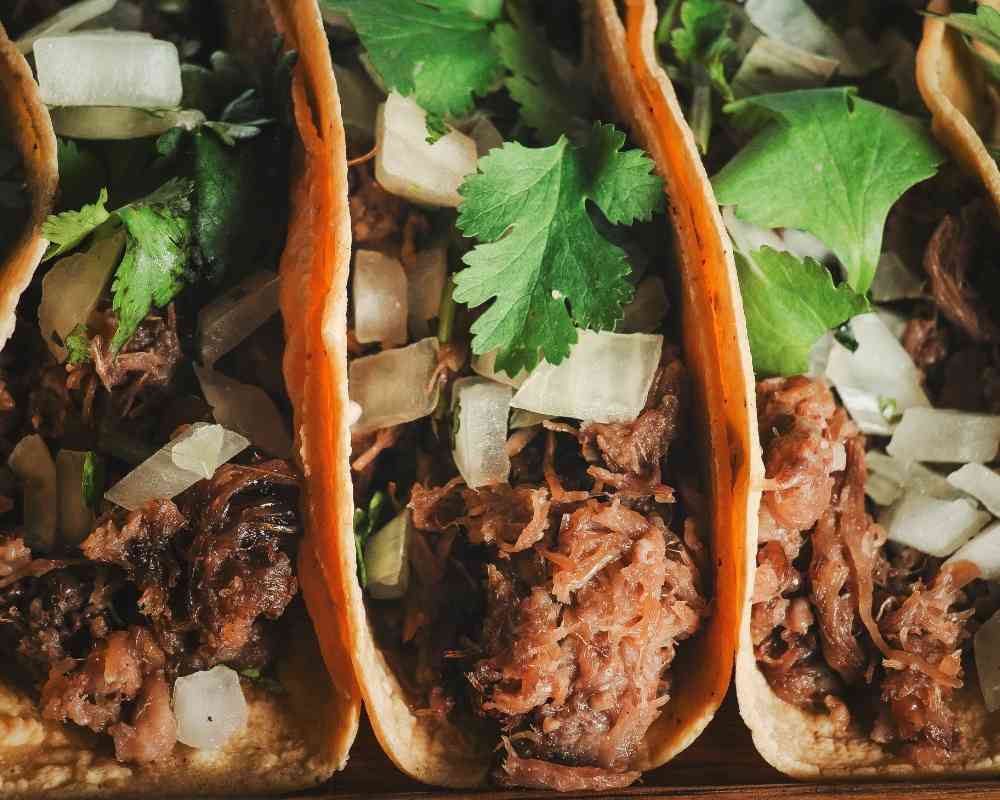 From something traditional like carnitas to crispy shrimp ceviche, there'll be plenty for veggie lovers to enjoy too!
With the help of knowledgeable guides, you'll learn what makes these amazing-tasting tacos so delicious as you take your first steps into this historic district.
For this night-out, the only two things you need are a strong stomach and an appetite for unforgettable memories.
"Just a great experience! Roman was amazing and the local experience was superb. From hidden gems to street carts to a little local history it was worth well more than the price of admission."

Justin, United States
#9: Puerto Vallarta taco crawl on a beetle
💲 from $69 USD per person
🕖 2.5 hours
Who doesn't want to go on a date with a classic Volkswagen Beetle? Well, now you can!
This special tour will take you through the historic center of Puerto Vallarta while sampling local flavors at popular spots, eateries, and food carts.
Part of this evening tour ranges from breathtaking scenic views to mouthwatering tacos tasting.
Stops will include some favorite hidden gems and amazing local tacos that reflect the diversity of traditional regional Mexican Cuisine.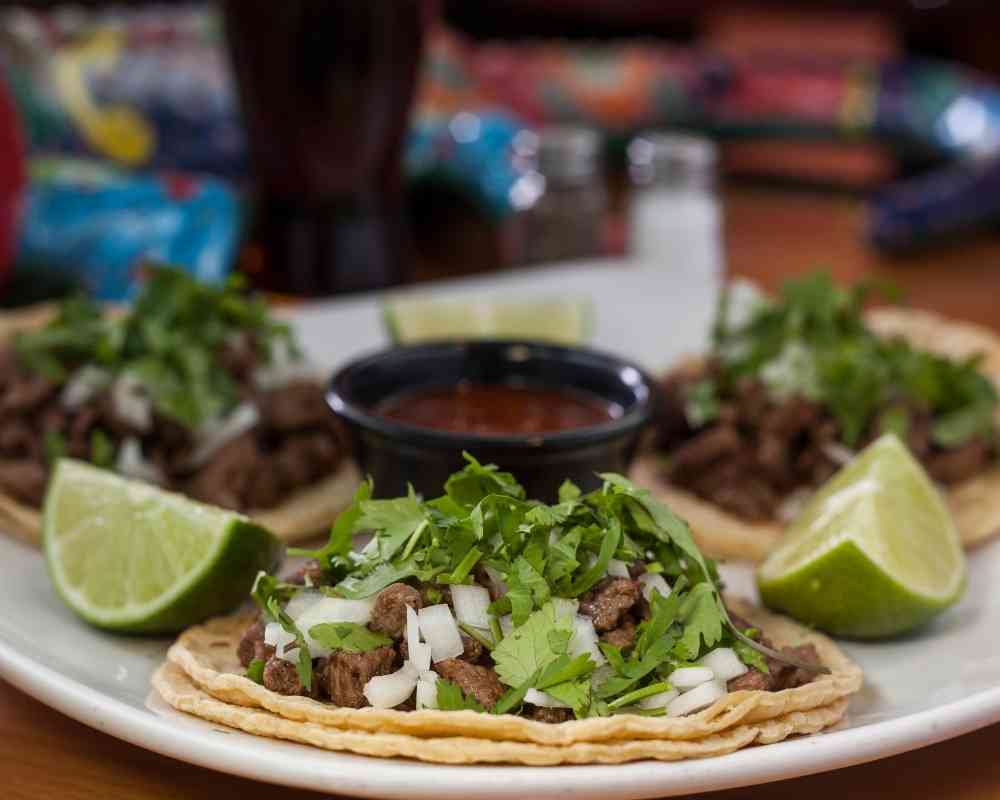 You'll get to enjoy coastal views, quaint little towns, friendly locals, scenic homes, urban sprawl, palm trees, coffee shops, colonial architecture — all in an iconic VW convertible!
Whether you're just looking to snack, want to try some of the best tacos on the planet, or cruise down the countryside, this tour is great for everyone!
"Martha was an excellent tour guide. She was knowledgeable about Puerto Vallarta and we appreciated learning about the food and sites off the beaten track from the touristic part of the city. She had a joyful and upbeat attitude and we enjoyed her company very much. The tacos were delicious and the VW bug was a hoot! Thank you Martha for such a fun and informative evening!"

Mary, United States
⭐ What is the most popular food in Puerto Vallarta?
The state of Jalisco boasts in flavor. With its close proximity to the sea, expect Mexican seafood dishes like aguachile and ceviche.
Puerto Vallarta's cuisine varies as it is also the land of meat. The most popular food in Puerto Vallarta is the birria, a goat meat stew that is also famous in Guadalajara.
🤩 What is the most popular taco in Mexico?
The most popular taco in Mexico is the Tacos Al Pastor, which is abundant in Mexico City and mainland Mexico. But that doesn't mean you can't find tacos al pastor in Puerto Vallarta.
It's actually everywhere and is not limited to Central Mexico. This taco also stars in Netflix's Taco Chronicles as one of the pilot episodes.
📍 What city in Mexico has the best tacos?
To be honest, I would say Mexico City has the best tacos in the country. Why? Because you will find all taco types here (as in all of it!). It's the melting pot of tacos!
Yucatan's cochinita pibil, Jalico's tacos de birria, Guerrero's barbacoa de chivo — all types of tacos from different states can be found everywhere in the streets of Mexico City.
⁉️ What state in Mexico has the best tacos?
It does depend on your preference. Each state in Mexico has their own taco star but personally, I love the tacos al pastor from Mexico City as it also does not taste the same like in other states!
Trisha traveled to Mexico in 2018 and after a year, she found herself obtaining a 4-year residency visa in Mexico. She is the Editor-in-chief for our Living in Mexico Series which has helped over 3,000 Americans move to Mexico with ease. Trisha currently resides in Cabo San Lucas, Baja California Sur.