When you search for Mexico beach towns, results always show Tulum and Playa del Carmen but Mexico is more than that!
In this list, you will get to know other small best beach towns in Mexico that are equally beautiful (if not, even more) as the south.
In 2018, Americans made over 20 million flights to Mexico. In 2019, the number of US citizens who traveled to Mexico amounted to approximately 32.39 million. And in 2020, despite the pandemic, these numbers did not go down a lot. Mexico remained open to American tourists during COVID-19.
Before writing this article, I've seen a lot of Mexico beach towns articles on the Internet and saw that the list was not as accurate.
This list included Puerto Vallarta but PV is not a beach town – it's a city. Others also put Acapulco which is another city with a beach. It is not a small town.
Another observation I saw in the listicles online is that everyone focused on Quintana Roo and the Baja California Sur Peninsula.
From living on the Mexican West Coast for the last 3 years, I realized that people don't really know what's in here.
As a result, all of the articles that appear on your searches seem to be saying the same thing. I tell you that this list will be different as I'm an actual person currently living in Mexico.
☕ Do you like our content? Help us continue to do better! Support our honest and transparent journalism by donating to our coffee fund.
🌐 Which Mexican beach towns have the fastest wifi?
Most of the people who follow this blog are digital nomads and expats but I'm afraid that these Mexico beach towns won't really offer high-speed or fiber-optic Internet.
These towns are small and the infrastructure in these areas is not fully developed yet. I am not saying they don't have wifi.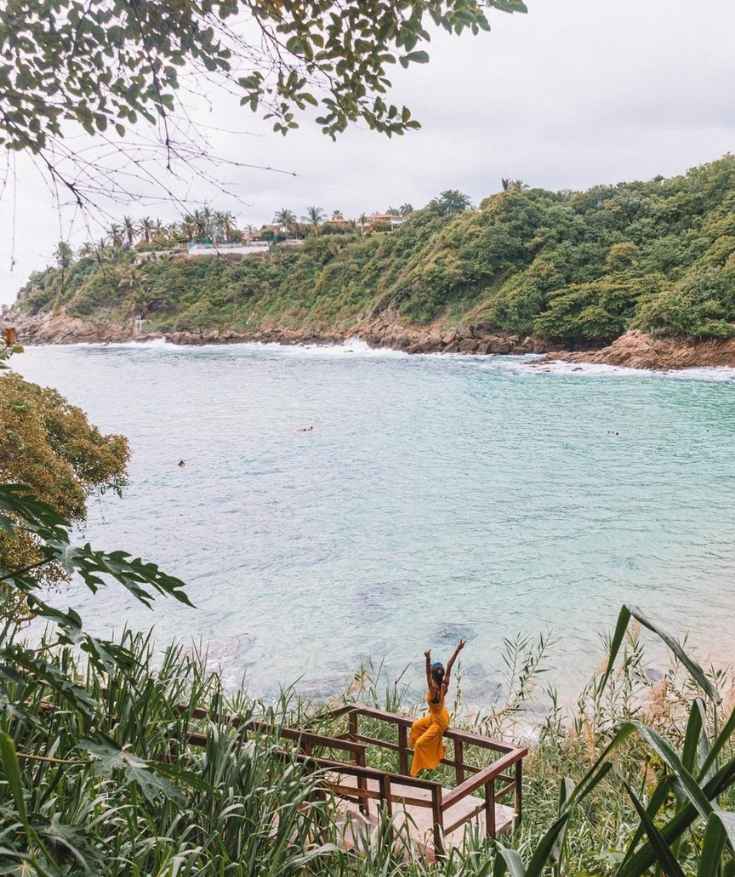 They all do. It's decent. However, if I am basing it on my experience through the number of Internet jobs that I do (I've been a digital nomad since 2011!), the Internet speed in these towns is not enough for me. It really depends on what you do for work!
🐚 What are the nicest Mexico beach towns?
Having lived in Sayulita for 2 years, of course I will be biased. There are no other Mexico beach towns as good as Sayulita. It simply gave me the quality of life I was looking for.
Not only that it is good for living but it is also a great travel destination. However, these days, Sayulita is slowly getting crowded and the community is facing a lot of issues in terms of environment, garbage disposal, dirty beach, etc.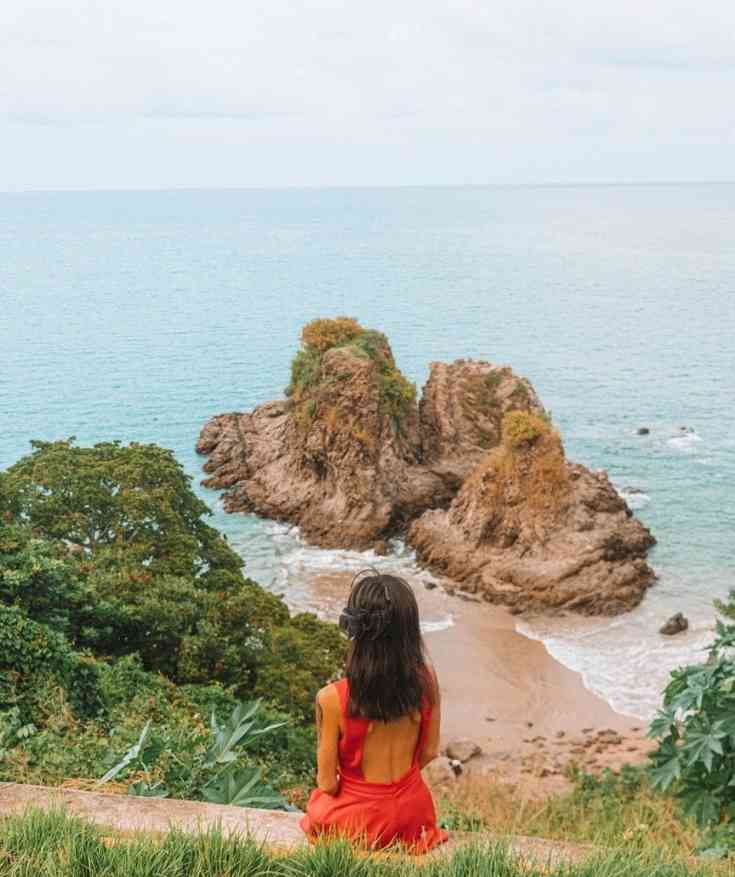 My second choice is Puerto Escondido because of its tranquility and friendliness to young expats. I always felt at home here but didn't choose to live here because the Internet in Puerto Escondido is very slow. It does not fit my digital nomad lifestyle.
⛔ What is the safest beach town in Mexico?
In terms of safety, (which is everyone's concern about Mexico), I assure you that these places are safe. I've been to all of them.
I do have individual posts about these small towns so feel free to explore this blog to know more about Mexico travel.
I did not include the COVID situation in these small towns as in Mexico, that's really non-existent (except in big cities like Mexico City and Guadalajara which have big numbers of COVID cases).
But if you look at my individual travel guides for each town, I have a little blurb about the pandemic and I'm constantly updating it as I stay connected with the locals in these towns.
Again, I am here if you have any questions. Let's get started!
Pin the image to Pinterest below and save it for your trip!
🏖️The 10 best beach towns in Mexico
#1: Sayulita, Nayarit
Welcome to my ex-home in Nayarit! I just moved out of Sayulita in October 2020 but I did not go that far, don't worry. I still live in the Nayarit area, about 30 minutes from Sayulita.
I am able to come often to this best beach towns in Mexico! What drew me to move to Sayulita is its very laid-back vibe: people are always out and about doing active things like surfing, yoga, and hiking. I do feel that if you are in the health and wellness industry, you will definitely thrive in Sayulita.
The age group of people visiting and living in Sayulita is between 19 – 50 years old. Sayulita is a party town so people come here not just for the beach.
It has the most vibrant nightlife in all of Nayarit. I lived here for 2 years so if you want to know more about this surf town, you can go see my Sayulita blogs.
#2: San Pancho, Nayarit
Just a 5-minute drive from Sayulita is another town called San Pancho. Though they are really close to each other, you'd be surprised how different the lifestyle in San Pancho is.
Commonly known to San Francisco to Americans, this small beach town is home to great waves for surfing (honestly bigger than Sayulita waves) so many surfers from around the world are attracted to this town.
There's even a rumor that San Pancho will be the next Tulum and I don't even know if I am going to be happy about that.
One of the reasons that people are drawn to visit San Pancho is that it's a quiet town. No parties at night – just a lot of beaching lifestyle during the day.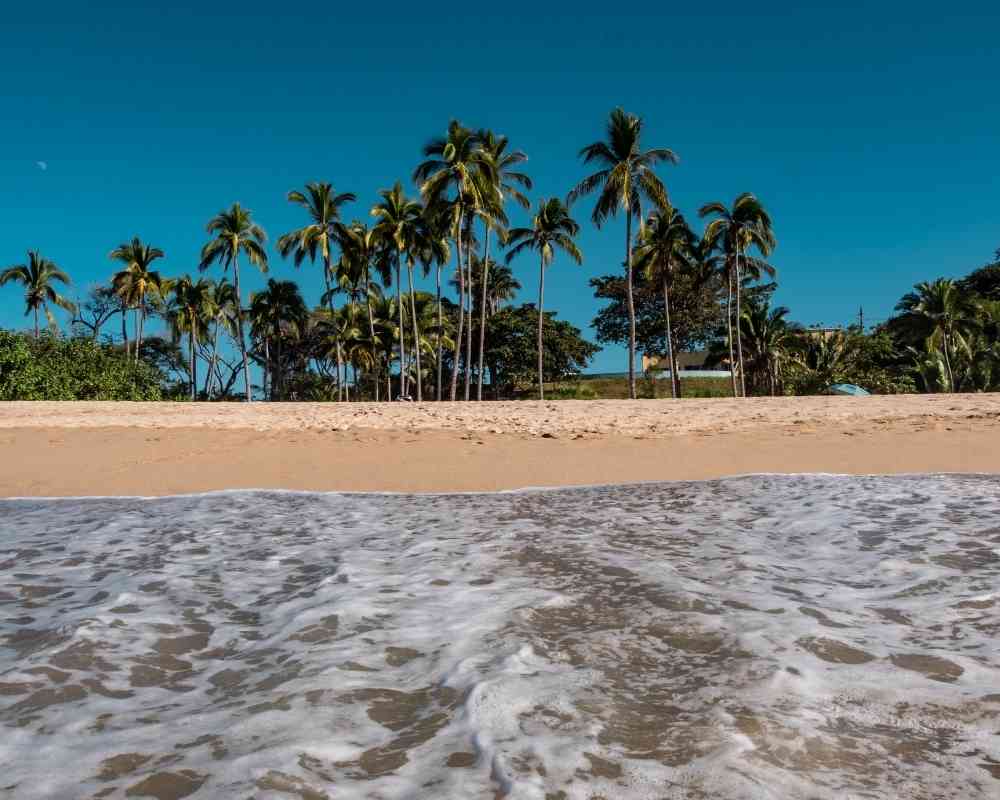 People who live in San Pancho go party in Sayulita since it's just a short ride. They don't want the loud parties on their land.
Another difference that San Pancho has from Sayulita is that there is an older demographic. People who live (and visit) here are approx 40 – 60 years old but I do have lots of friends in their 30s' who are enjoying life in San Pancho.
It really depends on what you are looking for as these two towns have this silent rivalry on which beach town is the best.
#3: Lo de Marcos, Nayarit
Go more north of San Pancho and you will reach Lo de Marcos in 15 minutes. It's not popular at all – in fact, you won't see lots about this place but it really is beautiful!
I frequently go on day trips here since it's just a 20-minute ride from my home in Sayulita.
It's really small and is also very popular with surfers. There are not many bars and restaurants here but every time I visit, new businesses slowly start opening.
Since Sayulita and San Pancho are getting more expensive each year, investors and American home buyers are also looking into buying properties here.
I recently went to check out land prices myself and was quite surprised with the price difference with Sayulita/San Pancho. I can see that Lo de Marcos is the next Mexico beach town that people will be investing in. If you want a quieter spot, then Lo de Marcos is for you!
#4: Punta de Mita, Nayarit
20 minutes south of Sayulita (towards Puerto Vallarta) lies Punta de Mita – home to the famous Marietas Islands. The lifestyle in Punta de Mita is a little bit more upper-class as big resorts like Conrad, The 4 Seasons, etc are here. This is usually an all-inclusive vacation spot.
Punta de Mita is also home to surfers as they get great breaks. There is no competition here with the number of people surfing – not as much as San Pancho or Sayulita where surf beaches are always full.
It is also a great spot for diving in Nayarit. This season, we are currently watching all the whales migrate to the north! They are really really close to the shore and Punta de Mita is part of their route.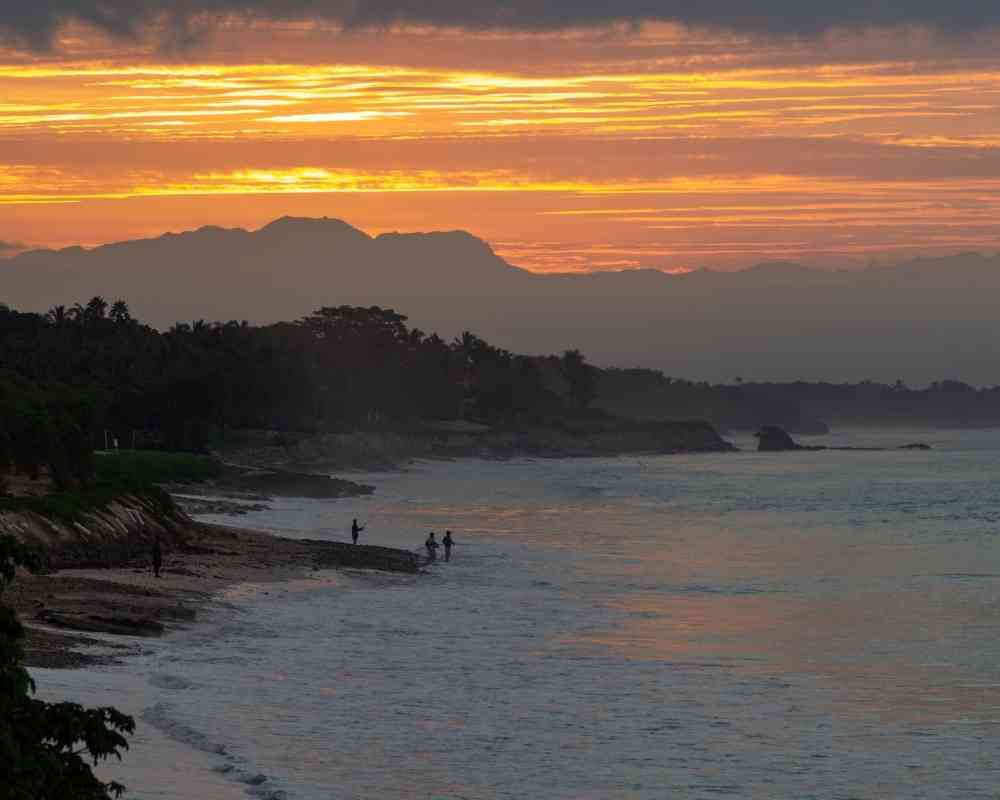 The type of tourists who come here are usually families and couples. People who live here are between the ages 45 – 75.
There are lots of investment opportunities in Punta de Mita and if you'd like to know about this, get in touch with me via e-mail and we can talk!
#5: Mazunte, Oaxaca
I recently did my Oaxaca road trip and Mazunte was part of it. What I love about Mazunte is that it's so small, you can even go around the whole town within 15 minutes!
Mazunte not only has the beach but it also has mountain views. I stayed in a hotel overlooking the whole cove of Mazunte from above!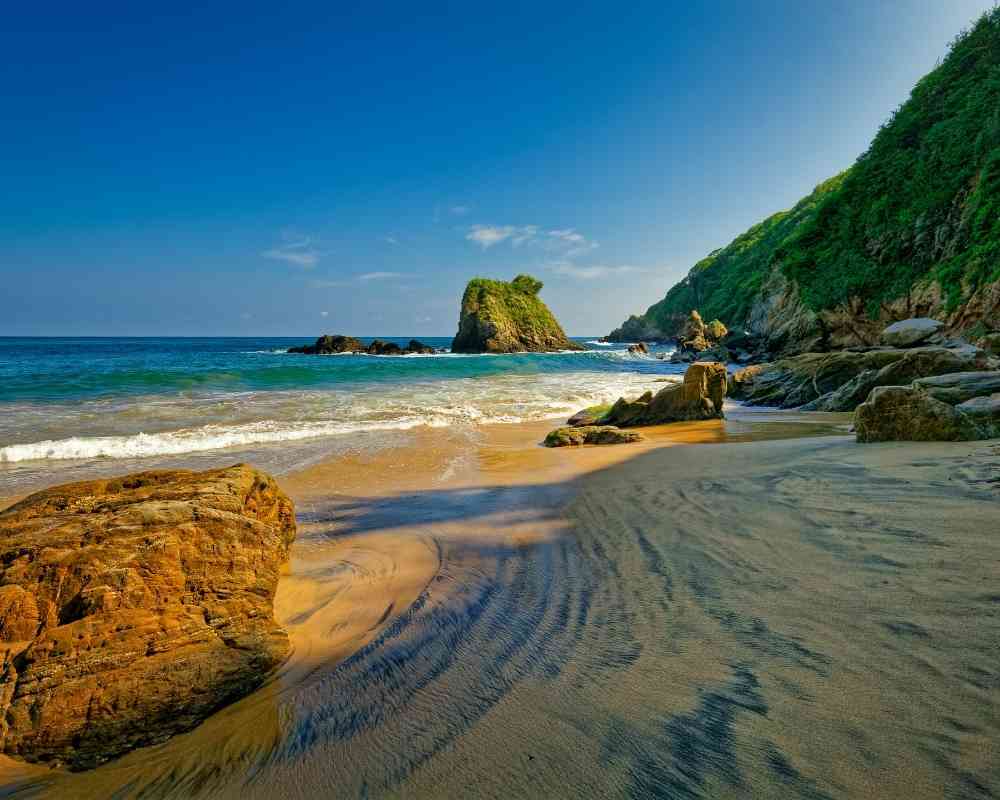 It was quite hard to walk around as there are many uphill, not to mention the fact that I did not properly time my Mazunte visit.
If you remember hurricane Laura in September 2020, well, I was in this area and ended up staying in for days.
Overall, Mazunte is a place I'll definitely check out whether you want to live or just visit. It really is a pueblo magico!
📪 Get genuine and honest content like this by subscribing to our newsletter. We send high-quality information once a month. NO SPAM. NEVER.
#6: Bacalar, Quintana Roo
I love Bacalar and I will keep coming back! It's really beautiful even though the wifi did not work for me all the time and it's the only reason that keeps me from moving here! If I don't heavily rely on the Internet for work, I probably moved here a long time ago!
However, this is not really a beach beach town per se. Even without the presence of an actual beach, you will see how Bacalar will still give you the tropical vibe!
Bacalar is close to the Belize border so if you want to have a picture of how this town is, think Belize but better. Bacalar's Lagoon of Seven Colors is a popular spot due to its turquoise blue hues.
There are many accommodations here overlooking the lake and they only cost $40 USD per night for 2 pax! If you plan to do a road trip, this is only 5-6hours away from Playa del Carmen. You can even pass by Tulum if you like!
#7: Cozumel, Quintana Roo
If you're an avid scuba diver, then Cozumel is your place! It's less than an hour ferry ride from Playa del Carmen and it's always a good idea to come here!
I mean, look at the picture of this beach! People who visit PDC often miss Cozumel, not because they're not interested but they don't really know what's in here.
It is still considered an underdeveloped island in Mexico but has been famed for its amazing diving spots.
Lagoons with underwater caverns, dolphins, manta rays and sea turtles are the usual sea creatures you will see in Cozumel.
Plus, the abundance of dive shops here will make you want to get PADI certified!
#8: Akumal, Quintana Roo
Akumal is one of the most underrated destinations of Quintana Roo, just between Playa del Carmen and Tulum.
I went here with some Mexican friends and did not see lots of foreign visitors. I feel like Akumal is still not that popular with tourists!
The weather in Akumal is 100% tropical and it's a great winter destination in Mexico (when it's not too hot).
The name Akumal comes from the Mayan which means "place/land of the turtles." In 2016, Akumal was certified as a turtle sanctuary.
Yes, diving is also popular here! For non-divers, snorkeling is an option. The waters here are really clear!
#9: Puerto Morelos, Quintana Roo
Another not-so-popular spot in the state of Quintana Roo, Puerto Morelos is a fishing village in the Caribbean. Mangroves, cenotes, and jungles are some of its best features.
It is also the main port in the state. Puerto Morelos is between Cancun and Playa del Carmen so you can easily make a day trip.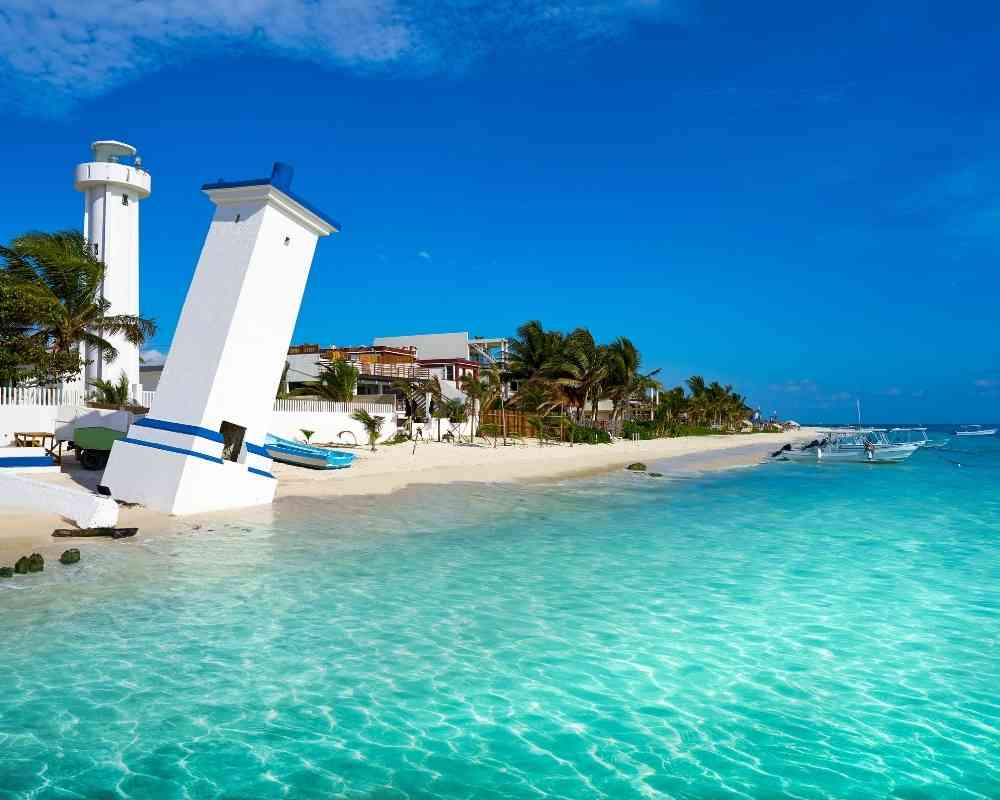 The vibe here is more bohemian and I felt very safe when I was here. The sand in Puerto Morelos is white and soft so it's a really good beach for lounging.
Diving, snorkeling, kayaking, and windsurfing are one of the most sought-after watersports here. For non-water enthusiasts, you can rent an ATV or a bicycle to discover the area.
#10: Todos Santos, Baja California Sur
Now, Todos Santos is not actually my favorite in terms of how it looks like. When I first went here, I was expecting the same photos on Pinterest but I found out that those photos are just in one street of Todos Santos.
It was also very expensive to live there so it didn't last for more than 30 days. However, when it comes to outdoor activities, I feel like Todos Santos has a lot more to offer.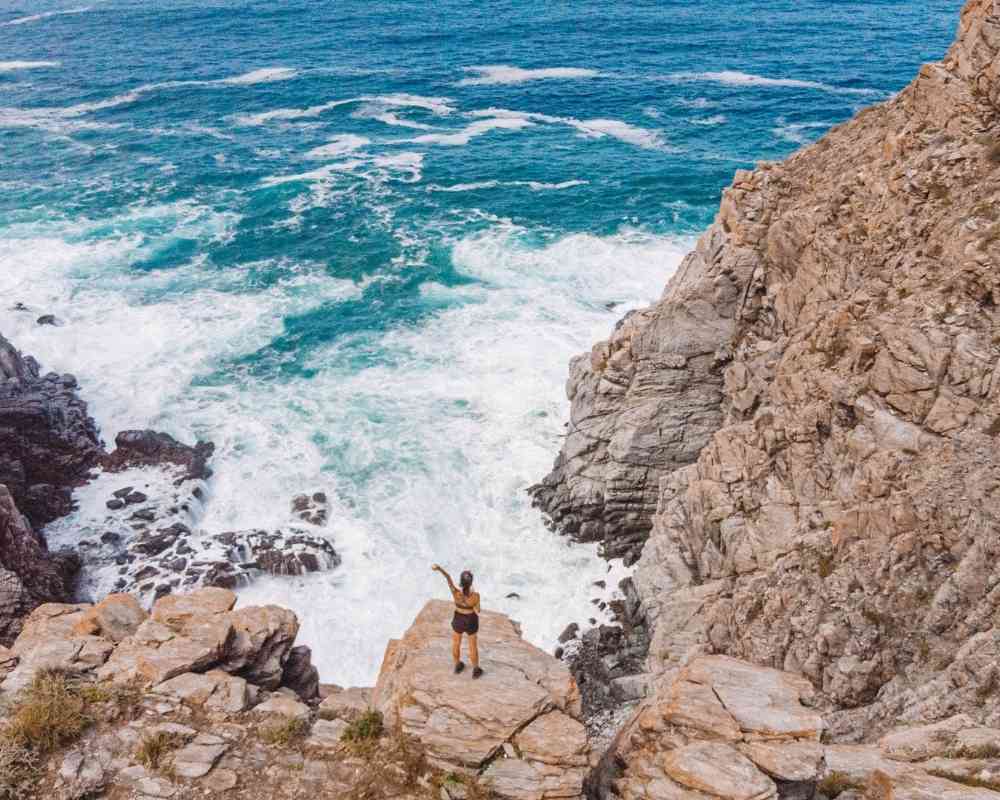 I really enjoyed the hikes and the beaches are always empty! Compared to La Paz, I also found Todos Santos to be better in having more food options and amazing restaurants!
✈️ Ready for your trip to Mexico? If you have any questions about the best beach towns in Mexico, I'd be happy to update this post – just leave a comment below!
Trisha traveled to Mexico in 2018 and after a year, she found herself obtaining a 4-year residency visa in Mexico. She is the Editor-in-chief for our Living in Mexico Series which has helped over 3,000 Americans move to Mexico with ease. Trisha currently resides in Cabo San Lucas, Baja California Sur.