Here are our best Puerto Vallarta all inclusive resorts including detailed pricing, location overview, and who each resort is for.
Puerto Vallarta is one of those locations that travelers are drawn to visit because of the all-inclusive resorts. The all-inclusive trend has been increasing through the years for tourists and travelers who do not want to worry about anything while on vacation.
While we do encourage you to explore Puerto Vallarta as Mexican culture is still very prevalent here, we understand that you don't want to worry about travel planning.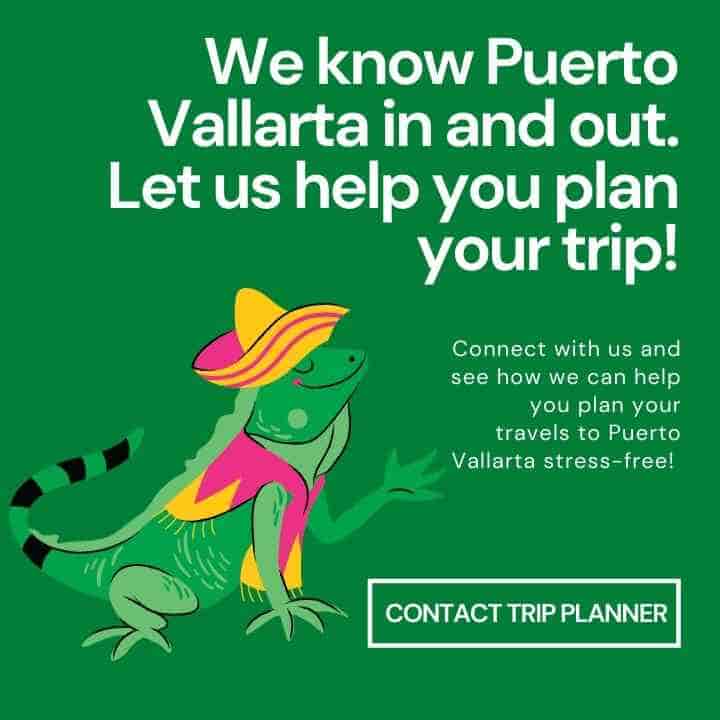 🌴 Puerto Vallarta all inclusive quick info
Puerto Vallarta all inclusive resorts are usually for 2 so expect the prices in this post to be for 2 people. There are also plans for groups traveling in 3s.
Most resorts in this post are in the Zona Hotelera and Barra de Navidad areas, which are about 20 minutes (approx) from the airport depending on traffic.
These Puerto Vallarta all inclusive resorts should have an airport transfer included in your plan. If not, check out our Puerto Vallarta travel resources and book from our local drivers.
You might also like:
Best Airbnbs and vacation homes in Puerto Vallarta
🌟 The best all inclusive resorts in Puerto Vallarta, Mexico
#1: Grand Park Royal Puerto Vallarta
📍 Barra de Navidad
💲 from US$346
What to love: With 3 pools, playground, and large rooms, it's no surprise that the Grand Park Royal is loved by families. Away from the noise of the city, this property has its own private beach and all the rooms have a balcony. Because of this, it's also favored by retirees who just want a peaceful vacation at the beach.
Value for money: For a group of 6, a stay in the family suite is roughly $700 a night only. There are babysitting facility and childcare activities. A wide range of food and beverage is available in the premises. You don't have to leave the resort because everything you need for your family getaway is right here.
#2: Fiesta Americana Puerto Vallarta
📍 Zona Hotelera
💲 from US$550
What to love: If the focus of your trip is on wellbeing, then a stay at this opulent hotel is a must. Why? There's sauna, jacuzzi, infinity pool, fitness center, and spa enough to make you feel pampered. With its gorgeous set up, Fiesta Americana makes it a perfect space for couples who like an intimate holiday.
Value for money: Get the honeymoon suite for just a little over $700 a night. An all-inclusive stay with the one you love in a private unit overlooking the ocean in a tropical vibe makes way for a great couple time.
#3: Hilton Puerto Vallarta Resort
📍 Barra de Navidad
💲 from US$550
What to love: Tastefully decorated and modern, Hilton Resort is tucked away from the bustle of the city in a lovely setting. The rooms are all huge and have views of the ocean. There's a wonderful beach and a natural pool area.
Value for money: The oceanfront accommodation costs US$870 per night for a group of 4 people. There are many pubs and restaurants in this lovely, well-kept complex, which you will undoubtedly adore. Weekends feature live music in the lobby, and there are events to attend every night. There's enough entertainment so staying here won't get old!
#4: Friendly Fun Vallarta
📍 Zona Hotelera
💲 from US$410
What to love: Although it is an older-style resort, The Friendly Fun is exceptionally well kept and spotless. It includes lovely pool and beach areas with a good selection of family-friendly activities. Adults have a separate area with many lounge chairs and cozy places to unwind.
Value for money: A single night in a room at this property costs US$771 for a group of 5. A reasonably priced hotel close to the city center with stunning bay views and a lovely strolling beach. The team organizes a ton of activities for both children and adults throughout the day. The hotel has a game room and a tennis court for extra entertainment.
#5: Plaza Pelicanos Grand Beach Resort
📍 Zona Hotelera
💲 from US$164
What to love: Excellent dining options are available on the site, including Italian and authentic Mexican cuisine. A kids' club and babysitter services are available at Plaza Pelicanos Club for a fee. Additionally, they provide themed dinners as well as enjoyable live music performances and karaoke nights for nighttime entertainment.
Value for money: Consider booking a stay here right away for just US$164 per night if you're seeking an all-inclusive resort that is highly kid-friendly.
#6: Crown Paradise Golden
📍 Zona Hotelera
💲 from US$401
What to love: This beachfront resort offers exceptional service and opulent accommodations just a short walk from the heart of Puerto Vallarta.
The hotel's general location—near many shopping outlets and right on the beach—is excellent. It is a fantastic little hideaway area where you could enjoy the infinity edge pool and sky-top bar with a breathtaking sea view.
Value for money: A group of four people can spend one night in this hotel for only US$684. They include a swim-up bar where you can undoubtedly take in breathtaking views while enjoying cocktails, as well as a hot tub for relaxation, making it the perfect hideaway area for adult tourists who want to recharge after a long week at work.
#7: Melia Puerto Vallarta
📍 Marina Vallarta
💲 from US$333
What to love: At this family-friendly resort, close to the airport and the city's center, you can enjoy the ideal beach holiday while choosing from a never-ending list of recreational opportunities. Travelers may find something they enjoy, thanks to the nightly entertainment, kid and teen clubs, spa services, and sports like rock climbing and archery.
Value for money: At this property, guests may stay for as low as US$333 per night and experience world-class golfing, exclusive shopping, historical sights, and boat rentals just minutes away from the resort.
#8: Buenaventura Grand Hotel & Great Moments
📍 5 de Diciembre
💲 from US$292
What to love: Situated on the beach in Vallarta, it's a charming little resort with everything you could possibly need, including heated pools, a beach, a poolside bar, and a selection of restaurants serving everything from light fare to highly fine cuisine.
Value for money: You can reserve a room at this all-inclusive for just US$292 per night, and you'll have your pick of restaurants serving a variety of Mexican and foreign dishes, from appetizers to formally elegant dining.
#9: Canto del Sol
📍 Zona Hotelera
💲 from US$262
What to love: The Canto del Sol has an eight-court championship tennis facility. In addition, visitors have the option of playing golf, relaxing by the pool, or participating in a number of non-motorized water activities. Guests can unwind with a massage in the spa after a long day of dancing or kayaking.
Value for money: An all-inclusive stay starts at US$262. A variety of meals are offered for breakfast, lunch, and dinner at Los Cantaros, a buffet-style restaurant.
#10: Barcelo Puerto Vallarta
📍 Zona Hotelera
💲 from US$340
What to love: This luxurious, all-inclusive resort in Mexican style is only a short distance from the heart of Puerto Vallarta and offers tranquil spa services, a plethora of activities, and a broad selection of dining options.
Value for money: The cost of a night at this lovely resort is only US$340. People who desire a quiet, tranquil area will find the site ideal. All of the spacious, lovely, and comfy accommodations offered views of the ocean. The kids' club at the resort is a great place for them to have fun while the adults enjoy the afternoon scuba diving.
⁉️ Puerto Vallarta All Inclusive Resorts FAQ
✈️ Ready for your trip to Puerto Vallarta? If you need more information about the best Puerto Vallarta all inclusive resorts, we'd be happy to update this post – just leave your questions below or join our Facebook community where we answer questions without a cost.
Trisha traveled to Mexico in 2018 and after a year, she found herself obtaining a 4-year residency visa in Mexico. She is the Editor-in-chief for our Living in Mexico Series which has helped over 3,000 Americans move to Mexico with ease. Trisha currently resides in Cabo San Lucas, Baja California Sur.