This is my fourth time looking for Los Cabos apartments: yes, it is in fact, my fourth house in 7 months. In many of my essays about living in Cabo, I didn't really think I'd move here until I actually moved here.
I was on a Baja California road trip with my dogs and Cabo was the last leg. I stayed in La Paz for a few months but didn't feel like living there because of the limited food options so I carried on with Los Cabos.
And man, I fell in love with it – I love living here! Although it is quite more expensive than the rest of Mexico, I feel like I am paying fairly for the quality of life that I want for myself.
I will try my best to share all my experiences and stories in this post. If you ever make it to Los Cabos, I have a lease here until May 2023 so let's grab coffee or drinks! I'd love to meet you!
You might also like:
🆚 Cabo San Lucas vs San Jose del Cabo: where should you live?
Los Cabos is made up of two sub-cities: Cabo San Lucas (CSL) and San Jose del Cabo (SJC). Even if they are just 30 minutes away from each other, these areas are very distinct.
Cabo San Lucas is the party central and is a young traveler's preference. San Jose del Cabo is where the big resorts are and is favored by families traveling with kids.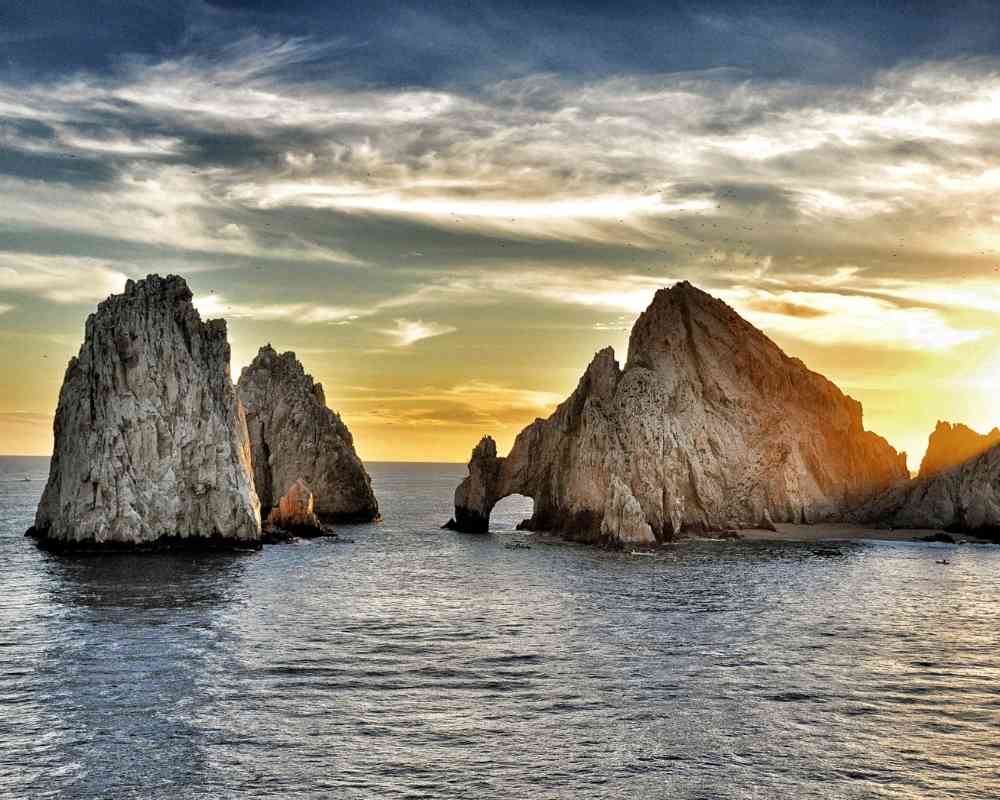 I have zero experience living in San Jose del Cabo but I do go quite often as some of my friends live there. You see, there is an internal rival between these two sub-cities.
People who live in SJC don't like CSL and vice-versa. Before moving to Los Cabos, make sure you get to scout these two areas first. It is impossible to know what to like by basing your decisions from what you see online.
🧐 Long-term rentals Cabo San Lucas: how hard is it to find?
Compared to other cities I lived in Mexico, I found out how different the process is when it comes to looking for Los Cabos apartments.
Cabo is following the USA system where landlords ask you for a criminal background check, 6-months income statement, business registry in Cabo, and many other documents that may be relevant.
You won't find this surprising but this concept is super foreign to me. When I lived in Puerto Vallarta and Sayulita, nobody even cared about my income or my criminal records.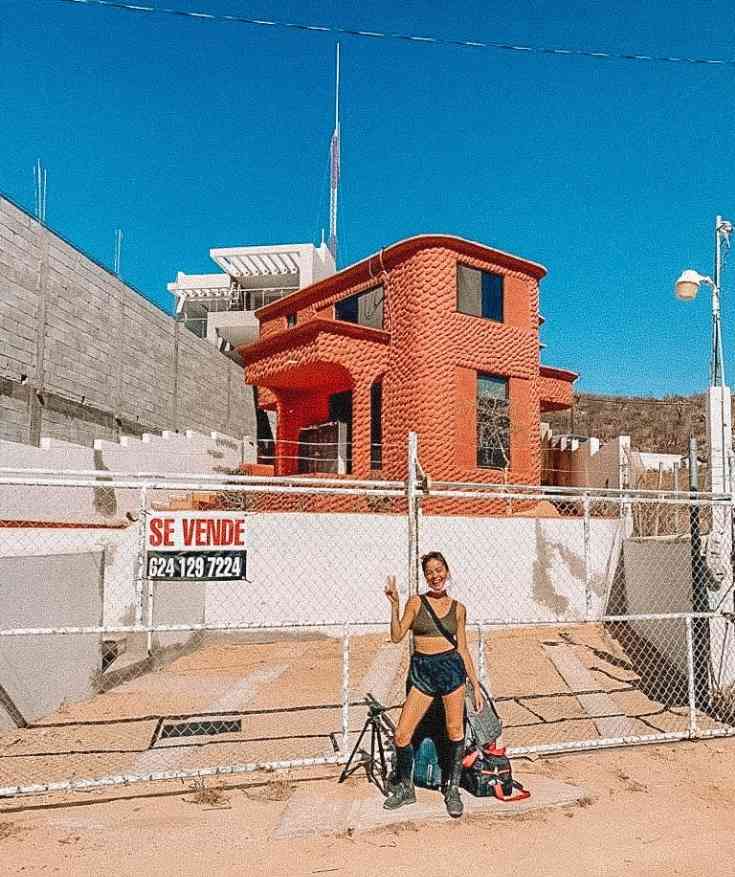 As long as you have the money for downpayment and advances, they don't really care a lot about these things.
Los Cabos apartments are difficult to find not because they ask for these requirements but because everyone is looking for a house. There aren't enough.
According to my Real Estate agent, there is probably 1 house for every 8 people who are looking so the competition is tough. It took me almost a month to find an apartment in Cabo San Lucas and it was a stressful process.
🙋 Questions about relocating to Los Cabos Mexico?
Why not ask someone who lives here? Our team at Mexico Insider are expats from the US, Canada, the UK, Australia, and Europe. We have local staff on the ground who can help you plan your trip to Los Cabos Mexico, hassle-free! No hidden charges, just simple prices.
💲Cabo San Lucas apartments prices
Non-furnished Cabo San Lucas apartments are always cheaper. My first house by Leona Vicario (the main avenue in Cabo San Lucas) was fully furnished. It cost me US$980 for a 1-bedroom place in a shared compound.
This was booked through Vrbo and I only rented it for one month. As I said, I did not plan to live in Cabo until I did. I would've continued with this house because of the super good location but the owner did not want to do transactions outside of Vrbo/Airbnb.
After my stay here was over, I looked at the Marketplace for Cabo San Lucas condos for rent and found a good one by the marina. It is located inside the shopping mall and has views of the marina. I paid US$2,500 for a 1-BR penthouse.
Which I learned was a stupid idea. Ideally, you would like to live in the Cabo San Lucas Marina because of the views and accessibility but the marina is super loud. You can hear the music from the clubs blaring from this condo.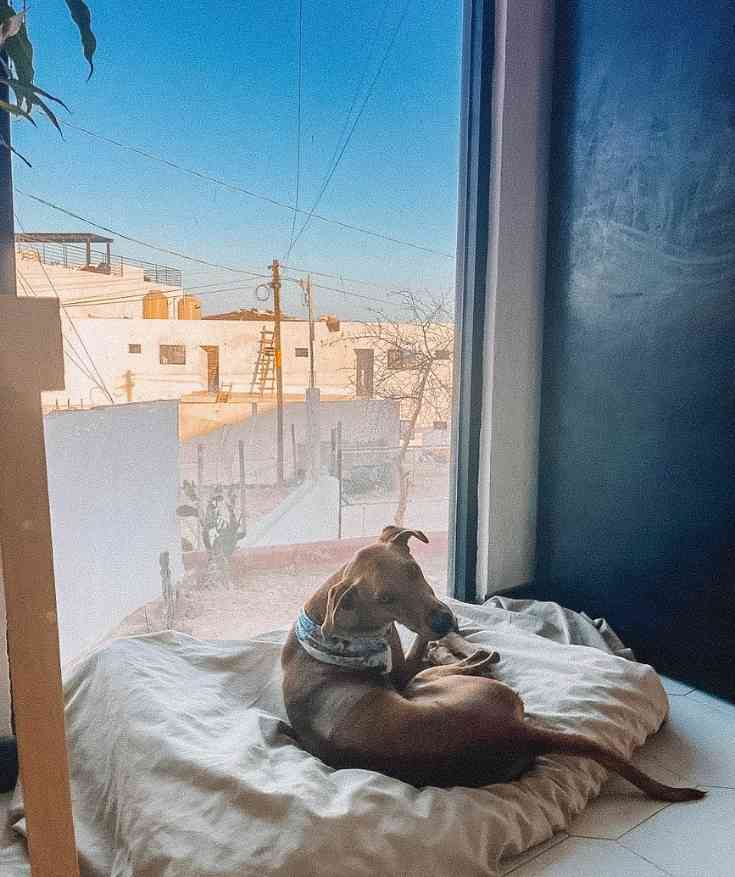 My willingness to spend that amount of money for that view was a one-time thing. Plus my dogs never liked living in condos because of the small space.
My third apartment was 2 blocks from the first one but only cost me US$375. I really love living in small spaces because it is so much easier to design.
I also travel quite often so paying less than US$500 on rent is amazing. This is also a 5-minute walk to the marina so for its price, I was really happy with the location!
I know many flea and vintage markets in Cabo San Lucas and I can share the location with you when you send me an e-mail or a message on Instagram!
🚰 Are utilities and bills included in long-term rentals in Cabo?
No, they are not. But they are not that expensive especially if you are like me who does not use the AC a lot. I pay less than US$15 for my electricity bills and about US$30 if I use the AC.
Paying utility bills in Mexico is not as convenient as it is in the states, Canada, or Europe so browse around the blog to see how to pay for bills.
🧾 Security deposits, contracts, and advanced payments
This really depends on the realtor or the landlord. 3 out of 10 Cabo San Lucas apartments were asking for one year in advance. Like I had to pay 12 months of rent at one time!
This payment term is particularly for houses in Los Cabos that are already posted for sale on the market. They just want to make money from it while they are waiting for an offer.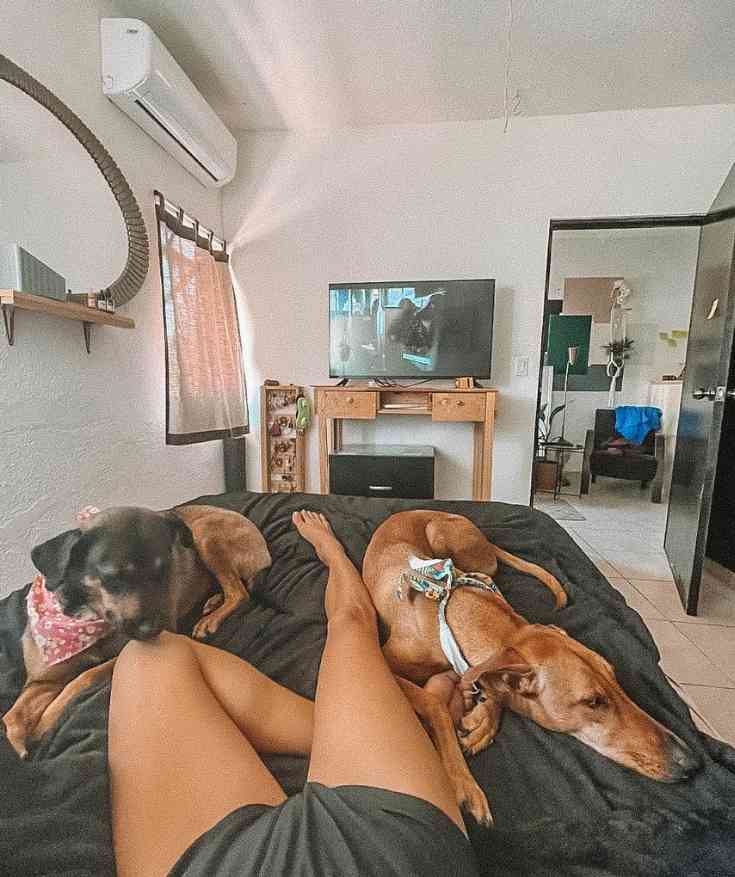 The most common is doing a one-month advance and a one-month deposit. Take note that they also charge extra if you have pets. I paid around US$700 per pet for a deposit and they promised to return it to me if there aren't any dog-related damages in the house.
🏠 What do Cabo San Lucas apartments typically look like?
I've lived in a studio apartment downtown, a penthouse by the Marina, and now a house in an upper-scale neighborhood in Cabo San Lucas.
There are many different types of housing here although if you want to rent in the center, the condo is the most typical style.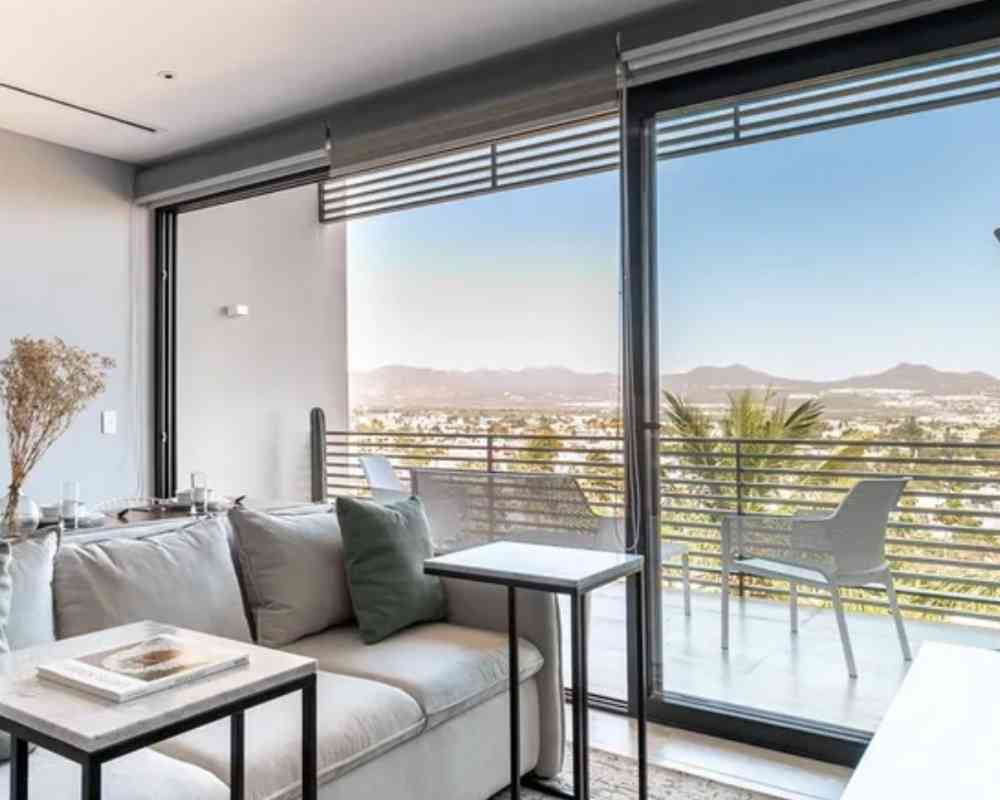 Before moving to Los Cabos, you need to identify the living condition and housing type that you want to be more clear with the search.
Real Estate agents usually ask for your budget and type of housing so be clear with what you are looking for. I have a few realtors that I trust – just get in touch with me so I can refer them to you!
⛔ Cabo San Lucas apartments' challenges
The same listing is handled by different agents
I've talked to over 4 agents for one listing and it got super confusing because I wasn't aware they were talking about the same listing.
When they sent the same pictures for the rental unit, that's when I learned that owners hire at least 3-5 realtors to handle the rentals.
Which was crazy because I had trouble with two agents who promised to show me the exact same house. They had a little argument about it and I did not make it my problem.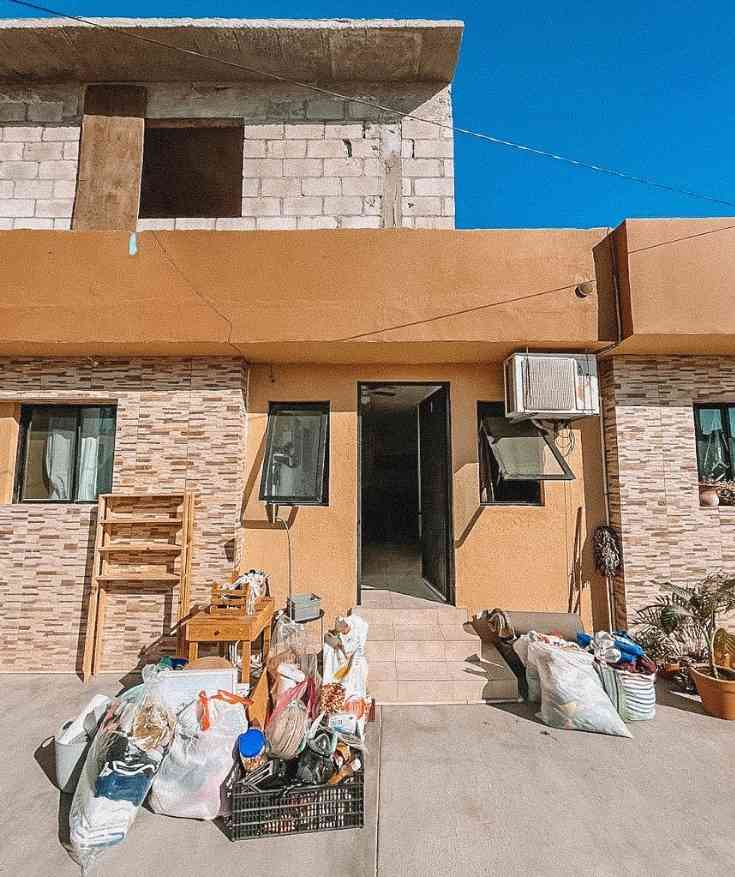 There was also one time that I went to see the house only to find out that it was already taken since the realtors don't communicate with each other.
It was a hassle to go all the way there (plus I already fallen in love with the house) and they weren't clear that someone already put a downpayment.
It's like a model casting
I know that this is US-style to submit a complete profile including banking, your job, and a criminal background check when renting apartments in Los Cabos.
I do have all of those and feel like my profile is stellar but remember, you are not the only one looking for a house in Cabo. There is a shortage of housing so the owners have the right to choose who to rent it to.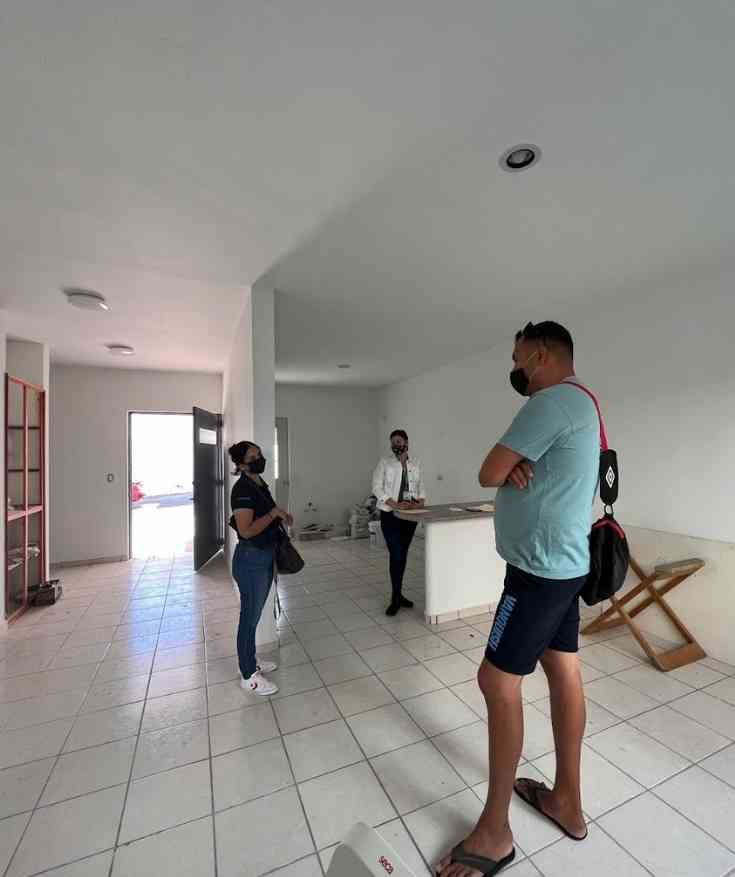 I feel like I was being screened in all the house viewing I went to. Luckily, I can speak Spanish and can show a very pleasing personality. My documents as a legal resident are also complete such as Mexican banks, tax records in Mexico, etc.
Remember that landlords are mostly Mexicans so if you have a good government record as a foreigner, they will easily rent it to you. They really don't care about the money.
Pet-friendly homes are hard to find
I lived in Puerto Vallarta and Sayulita for a total of 3 years and these are pet-friendly cities in Mexico. When I came to Cabo San Lucas, I was surprised to know that Cabo is not super pet-friendly.
The first question that landlords will ask you is to send pictures of your pets. They want to see the size and breed, especially if you have dogs.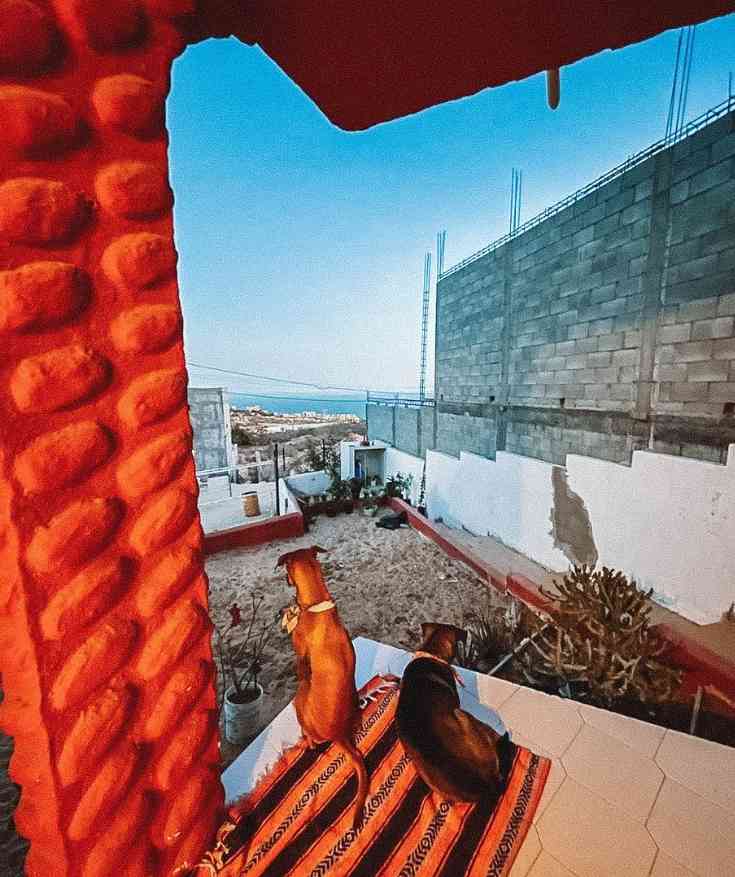 My dogs are not small so I always say 'medium-sized' because they don't really require to see them beforehand. If the landlord accepts pets, you will also have to put in a deposit for them.
In my current house in Cabo, I paid US$350 for each dog (a total of US$700) as a deposit. Know that they are less strict with pets if you are renting an unfurnished house in Los Cabos.
The good neighborhoods don't have available housing
There were many great houses that I found but most of them are located in the Cangrejos area which is almost the way to go to Todos Santos.
I have a car, it's not a problem but I also don't want to drive 20 minutes every time I need something downtown. I thought about it at first since the houses are really cheaper, more beautiful, and bigger.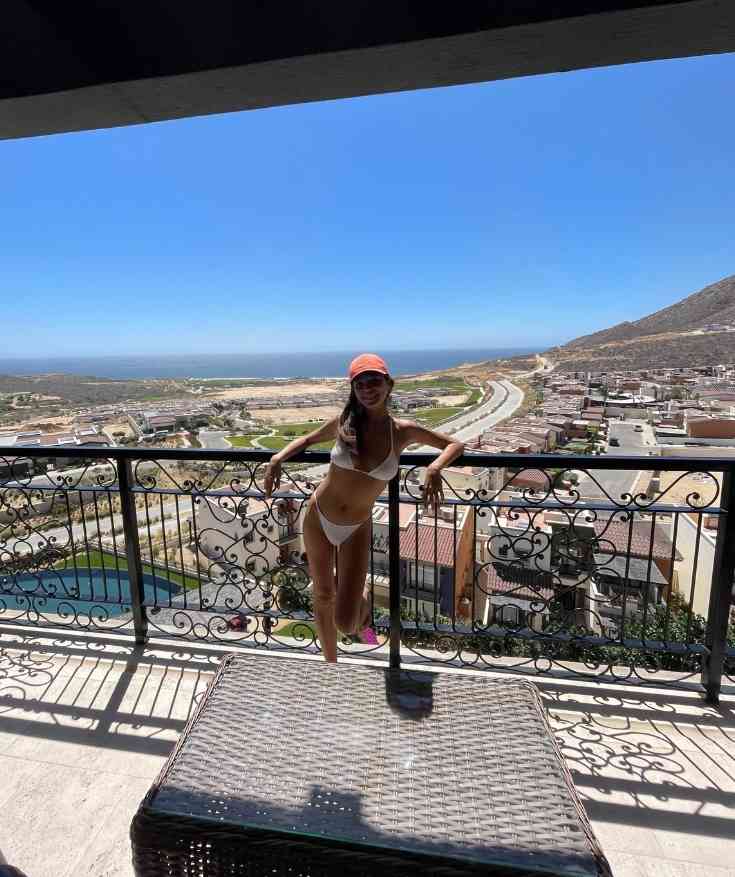 I said that if I didn't find any close to downtown, I will have to stick to Cangrejos but I left it for the last minute as my realtor guaranteed that she will get something for me.
Los Cabos apartments are incomplete
They don't care if there's no water heater or any necessary things for the house which is strange because I've never rented an incomplete house in Mexico. In this house I have in Los Cabos, I had to buy my own water heater (which is not very cheap).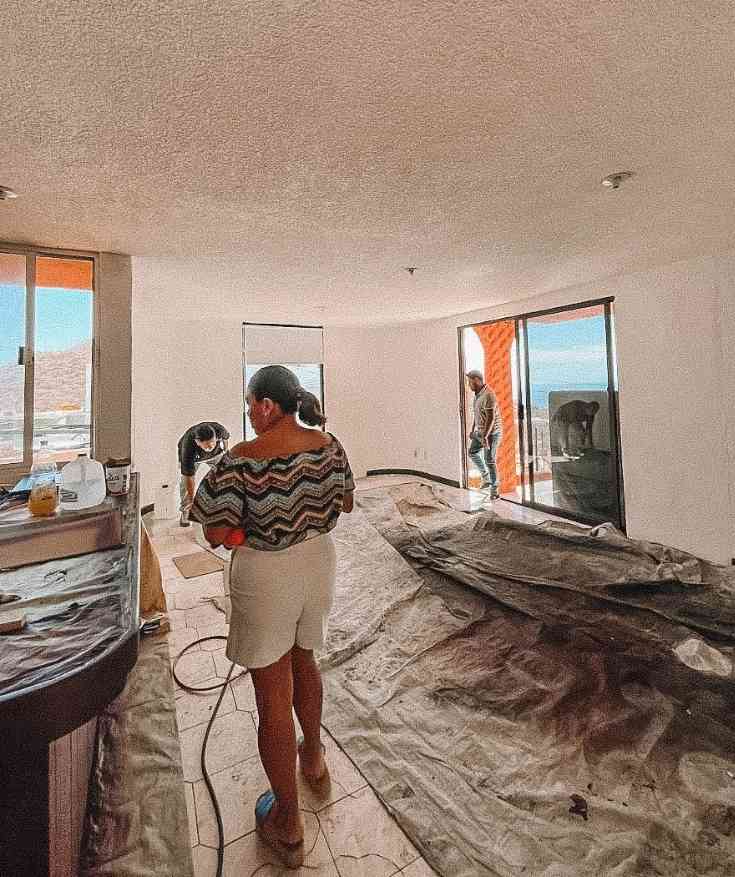 I also saw one house that was my favorite in terms of location but it didn't have a sink! The owner told me that I have to install the kitchen since the previous tenants there were doctors and were only in the house to sleep.
There are also houses with no air conditioning and I wouldn't want to buy AC and take it out whenever I am moving. Most houses in Mexico already have AC installed but not all in Cabo.
🏡 Where to find Los Cabos apartments for rent
I would usually have a long list of where to find Los Cabos apartments but here in Cabo, the most popular is Facebook Marketplace.
The only problem with Facebook Marketplace is that the rentals won't be available for long so you have to be on it all the time.
You really have to put time and effort into looking for apartments in Cabo San Lucas, otherwise, you won't really find anything good.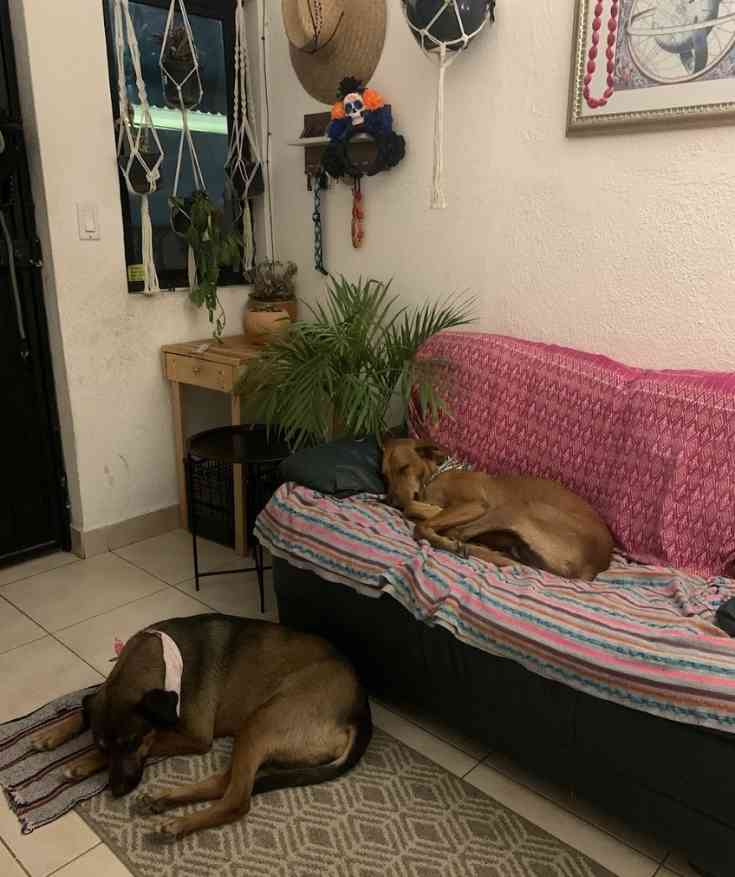 If you are not here yet and are looking to prepare to move here, my best advice is to rent one month on Airbnb first then start hunting for Los Cabos apartments when you arrive.
This way, you can see and check all the rental properties in person before renting them. It's also better if you make a good impression on the owner in person.
I currently have a lease in Cabo San Lucas until May 2023 so if you ever need help finding housing here, find me on Instagram or send me an e-mail. I can totally share contacts with you and give you advice!
✈️ Ready to move to Los Cabos? If you have any questions about finding Los Cabos apartments, I'd be happy to update this post – just leave a comment below!
🇲🇽 Living in Mexico Resources
🚗💨 I'm moving to Mexico. What do I need to prepare?
We have many resources about moving to Mexico on this blog. But first, we recommend you talk to our relocation expert for a more personalized plan.
⚖️ How do I get a residency visa in Mexico?
There are many types of Mexico residency visas. It's best to get in touch with an attorney to know the right type of visa for you. Book a call with our in-house attorney to get started!
🏠 Can you help me find housing in Mexico?
ABSOLUTELY! We have a house rental viewing program where we schedule a full itinerary for you to find one-year rentals. Get in touch for more info!
🏡 Can you assist with Real Estate buying in Mexico?
FOR SURE! We have our own certified Mexico realtors who can help you with buying. We also send available properties via e-mail. Feel free to subscribe to get these listings!
Trisha traveled to Mexico in 2018 and after a year, she found herself obtaining a 4-year residency visa in Mexico. She is the Editor-in-chief for our Living in Mexico Series which has helped over 3,000 Americans move to Mexico with ease. Trisha currently resides in Cabo San Lucas, Baja California Sur.