The curation of this content is at the discretion of the author and is not necessarily reflective of the views of Mexico Insider or its editorial staff.
UMA Casa Mexico City is a family-owned boutique-style accommodation for those looking to experience the capital's Lomas de Chapultepec neighborhood.
Ideal for staycations, interior design buffs, and those looking for a peaceful respite from the city noise, this stunning design house provides the best of all worlds: a homey feeling, visual eye candy everywhere you look, and a sense of being in the middle of nature while still being a short walk away from the trendiest areas of Mexico City.
We stayed here for 3 nights and in this post, we will share our personal experience at this house in the middle of the most prestigious neighborhood of CDMX.
You might also like: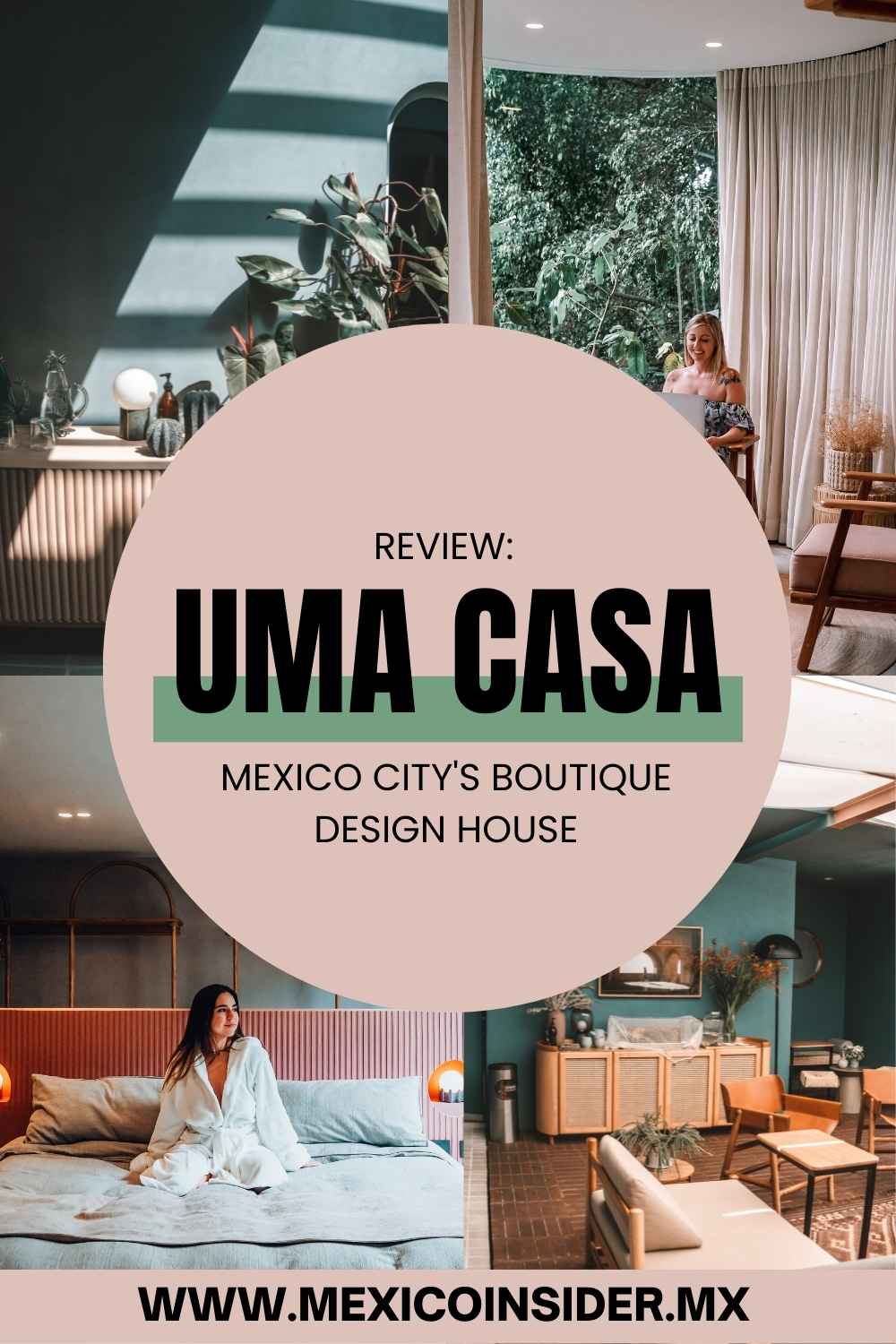 🪅 Disclaimer: Our stay at UMA Casa was complimentary but all opinions and images are our own. Our sponsored partners do not tell our editors what to publish as all are based on our experiences. Check rates for this hotel here.
🌟 UMA Casa Mexico City Review
The Location
Most people look into staying in Roma Norte, Condesa, and Polanco when visiting Mexico City, but UMA Casa is located outside of that bubble (while still being a short distance away from them!).
Tucked away amid the greenery of Lomas de Chapultepec, UMA Casa's location is a great place to feel as though you have entirely escaped the city while still being able to reach Polanco and other popular neighborhoods in the city.
Polanco starts only a 3-minute drive away from UMA Casa, while other places like Roma Norte and Condesa are only a couple of kilometers away and are well-connected via bike lanes and Ubers. Bicycles are provided for guests at UMA Casa as well!
Being able to be so close to the city while also being far away enough to experience the peace and quiet of Lomas de Chapultepec is, in our opinion, one of the best things about staying at UMA Casa.
Here's a little look into how long it takes to get to some of Mexico City's hippest spots from UMA Casa:
Paseo de la Reforma (2 minutes)
Anthropology Museum (11 minutes)
Soumaya Museum (11 minutes)
Jumex Museum (11 minutes)
Bosque de Chapultepec (13 minutes)
Tamayo Museum (15 minutes)
Mexico City Airport (45 minutes)
The rooms
Every detail at UMA Casa is well-looked after. There are only 8 rooms in the house, each of which is carefully designed in a different way for the utmost comfort and aesthetic.
Each room has its own name deriving from Mexican indigenous languages and comes with a design essence to match. As you walk through your door, you'll feel as though you entered a design and architectural haven created by warm textiles, earthy tones, and unique design pieces sourced from artisans and designers from all over Mexico.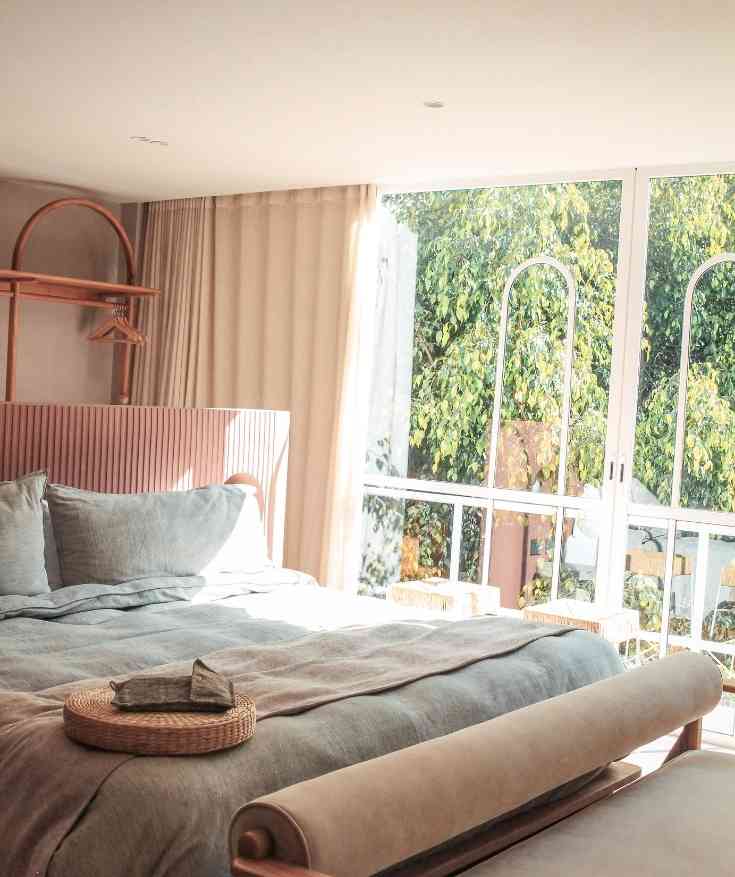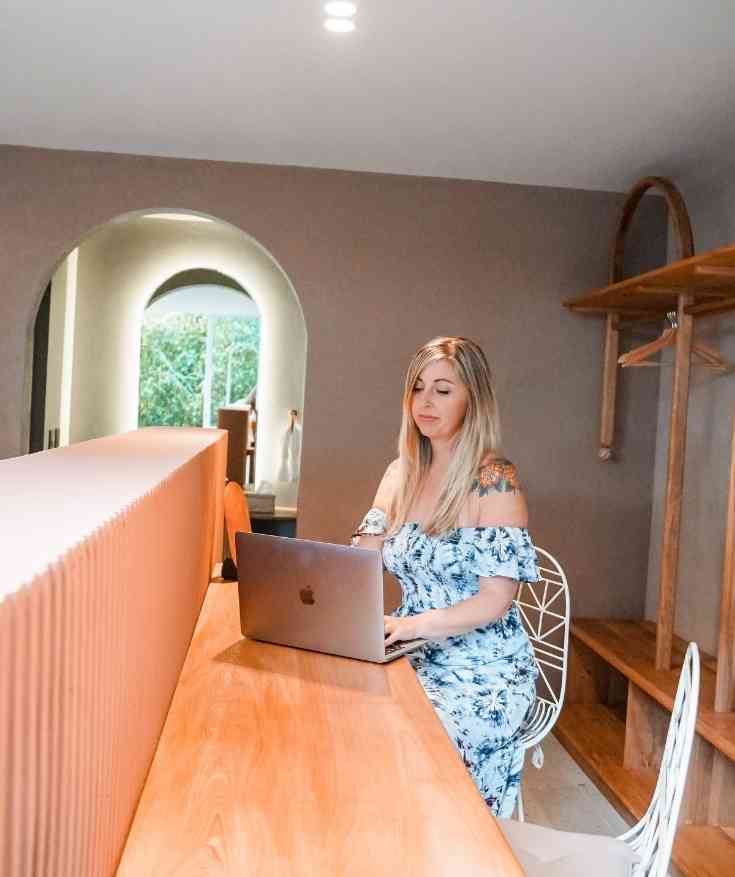 Design
Put in simple words, staying at UMA Casa feels as though you're staying inside a work of art.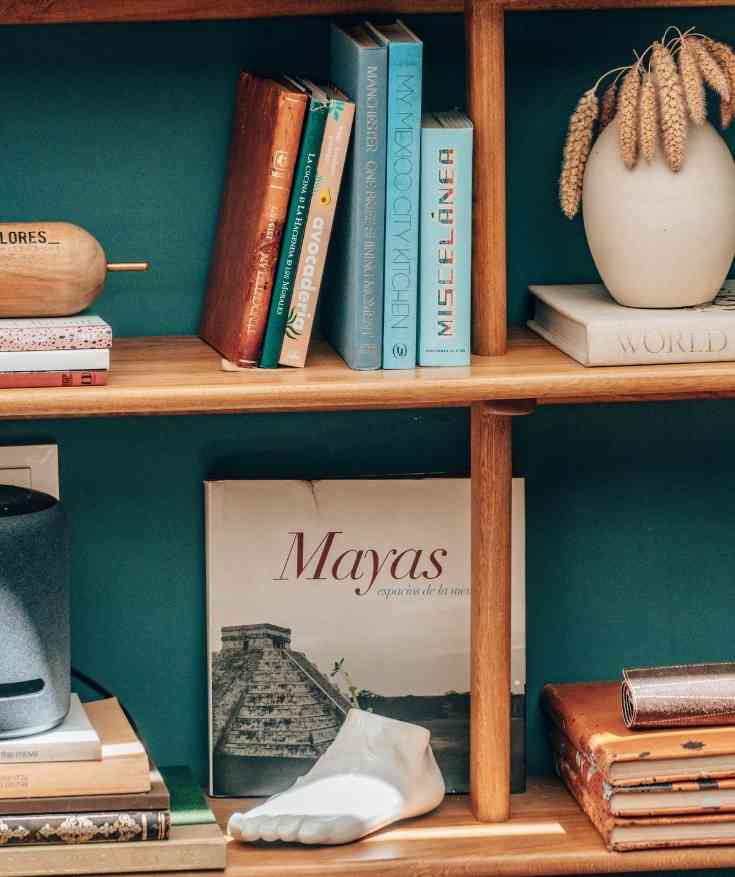 UMA Casa has been featured in plenty of design publications, ranging from Elle Decor, Architectural Digest, Forbes, and plenty others. It was also recently selected for the 2022 Dazeen Awards.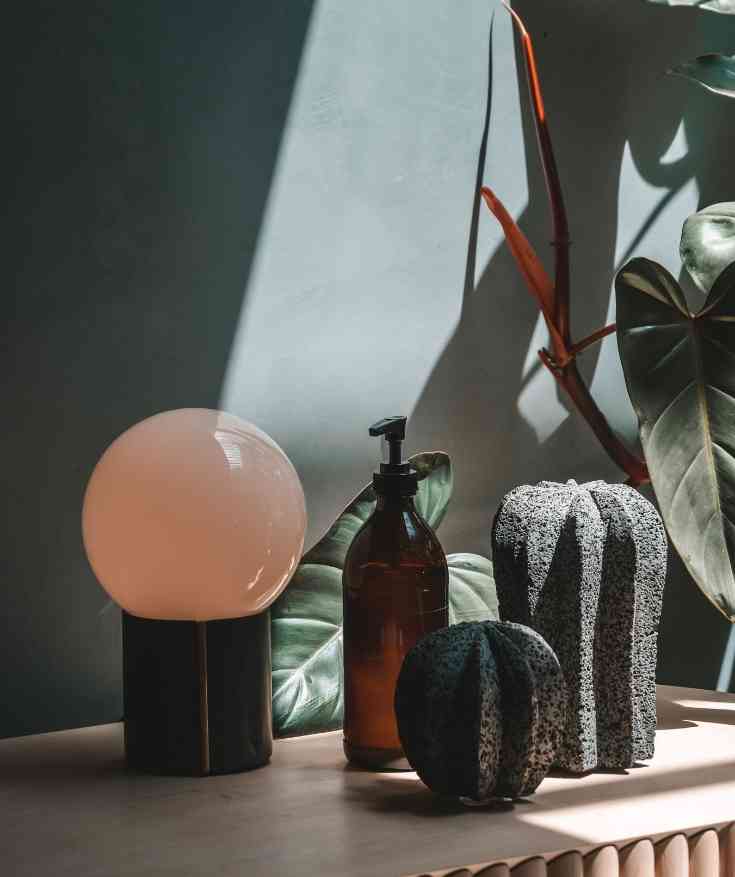 UMA Casa was designed by the prestigious Estudio Claudina Flores with the aim to provide guests with a glimpse into Mexican culture through a trail of spaces.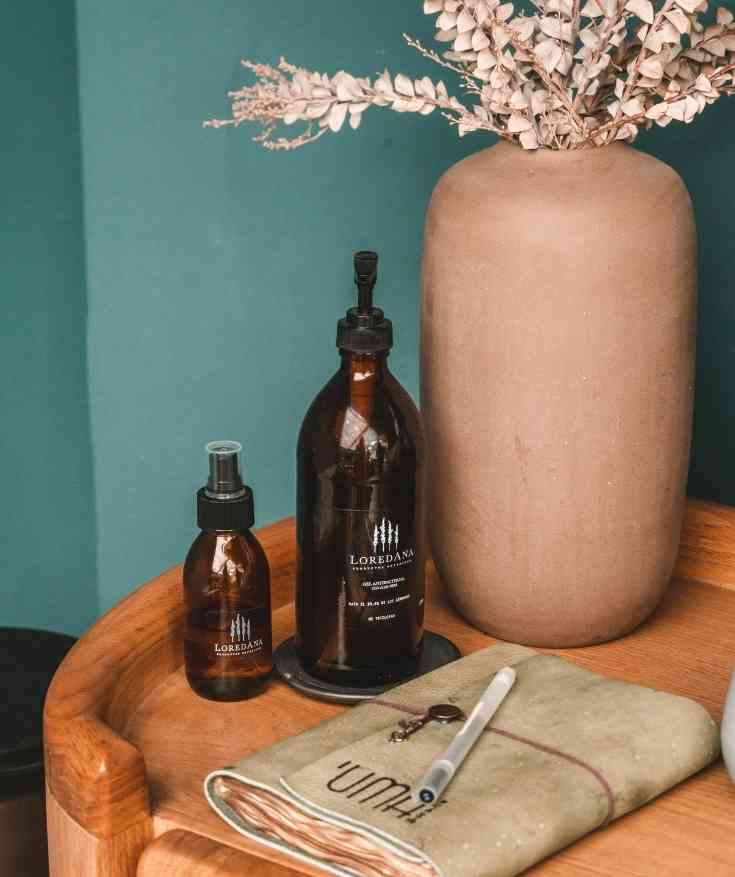 Each and every single item and piece at UMA Casa was carefully selected to create a visually striking experience. Don't be surprised if you find yourself "ooh-ahing" every single step you take through this marvelous space!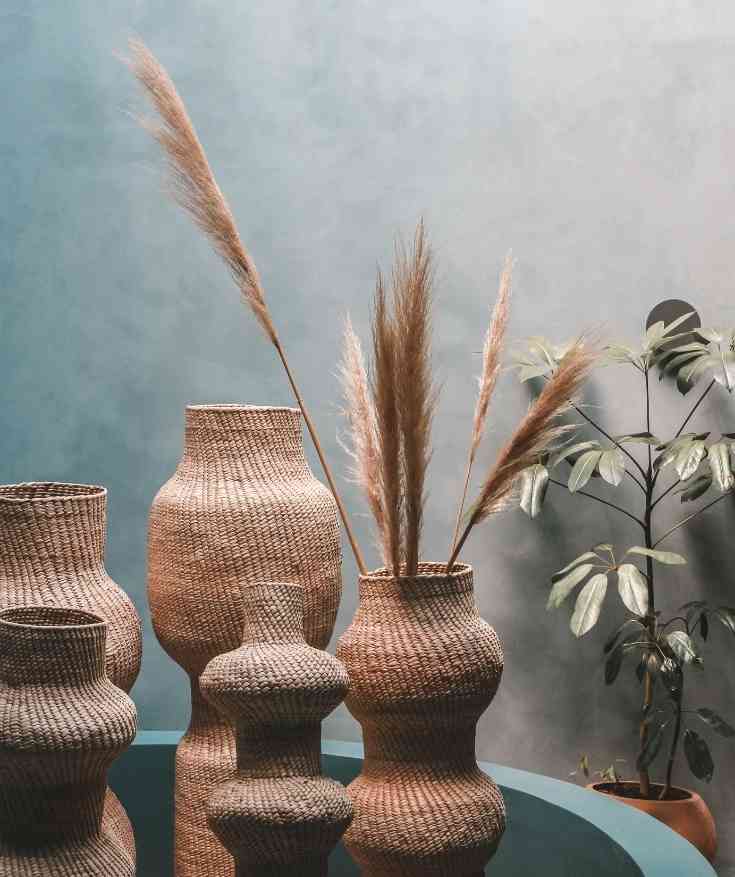 The Amenities and Spaces
Aside from the rooms you'll likely feel as though you never want to leave, there are several common spaces around UMA Casa for a well-rounded experience.
Since UMA Casa is more of a home-away-from-home rather than a hotel, each space was created in order for guests to feel as though they're in utmost comfort, with that homey feeling added into the mix.
Downstairs, you'll find a cozy living room perfect to relax in with a book and a cup of coffee in hand. This living room is especially cozy during the mornings when light brims in through the windows!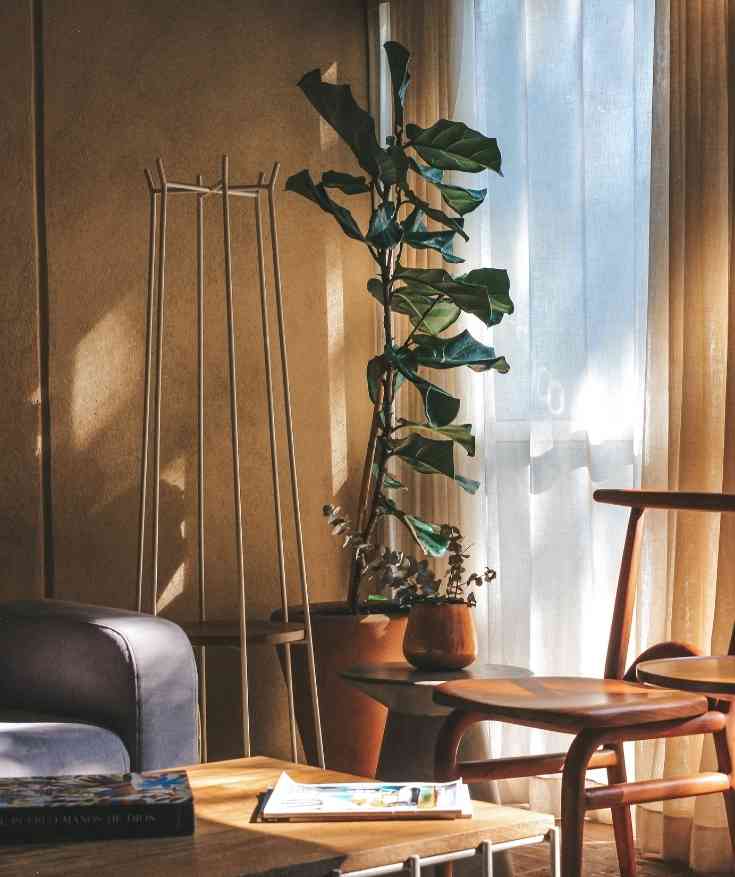 Upstairs, there's a gorgeous terrace with indoor and outdoor spaces where you can grab a hearty homemade breakfast, work on your laptop, or practice yoga with views of trees all over (everything you need for a yoga session is provided, of course!)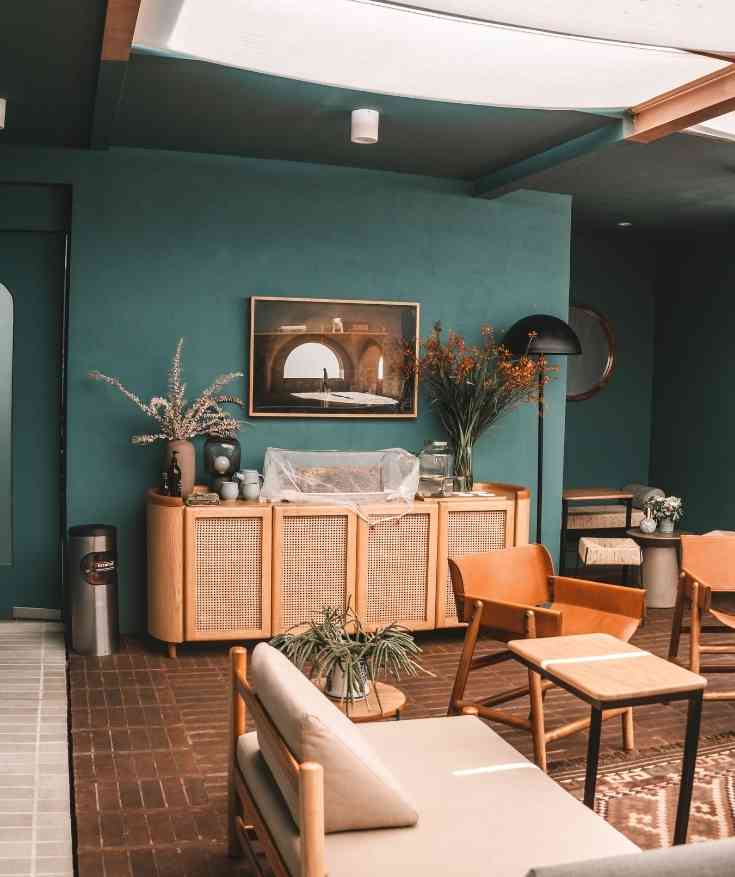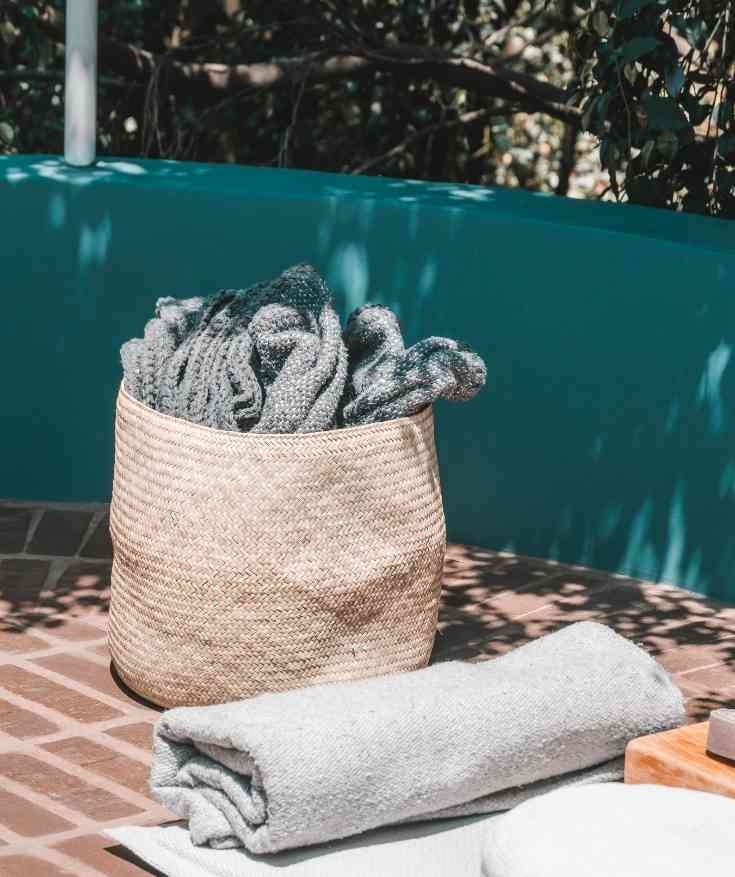 Moreover, there's also a small common area on the second floor. Although small, this space will give you the feeling of being inside a tiny design haven.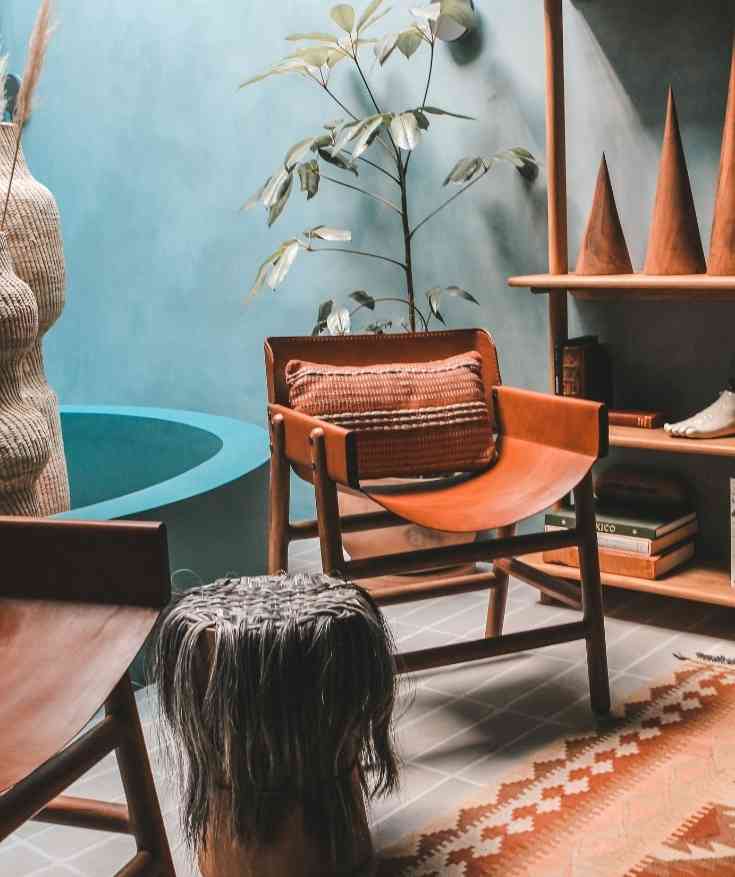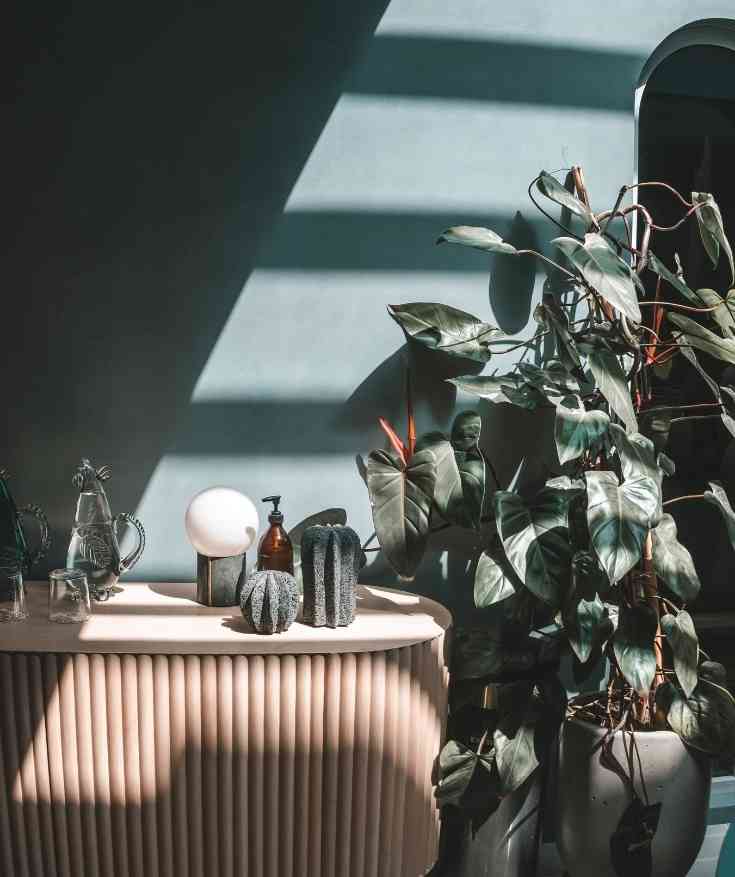 Services
Breakfast
Breakfast at UMA Casa is included and a complimentary part of the overall experience. The menu is filled with delicious and nourishing options, ranging from chilaquiles to fruit bowls and fresh juices. You can take a look at their full menu here.
Yoga
On-site yoga equipment is provided at the terrace for you to use at your own will! There's a small space where you'll find privacy for your session as well.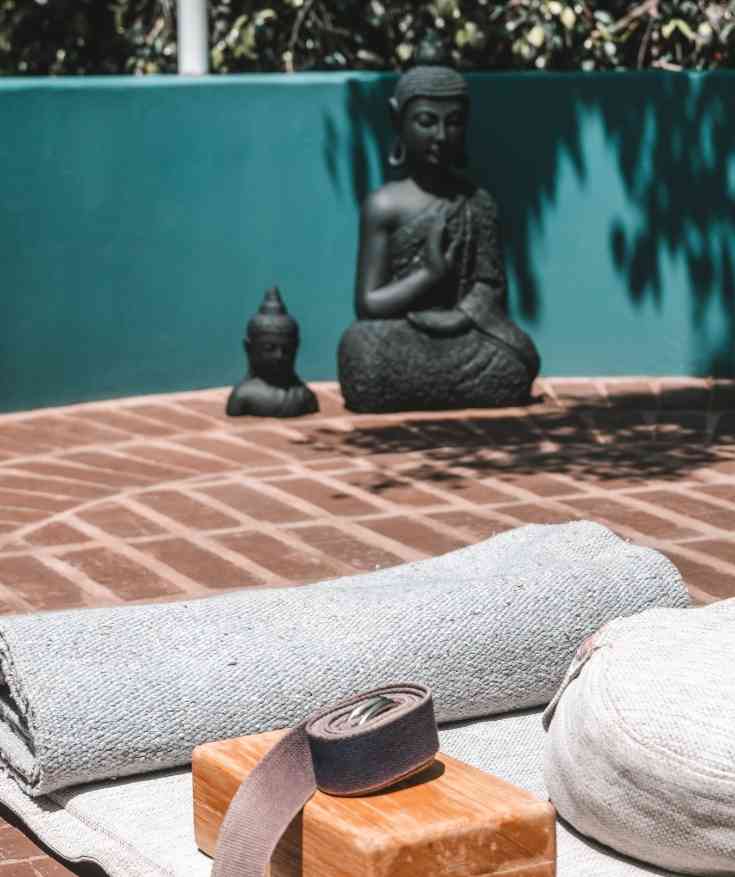 Massages
Upon request, you can book yourself an in-house massage to enjoy in the comfort of your room. UMA Casa's massagist works with three different techniques – relaxing, therapeutic, and post-workout to relieve tension and improve flexibility.
Moreover, UMA Casa is adjacent to the owner's house (while still providing plenty of privacy). This means you'll be able to get assistance from your hosts who always make sure everything is taken care of. The Gonzalez family knows Mexico City inside and out and they're always incredibly happy to help you make dinner reservations, book tours, or answer any questions you may have about exploring Mexico City!
🛏️ Book your stay at UMA Casa
UMA Casa was independently selected as the best place to stay in Mexico City by our editors. However, when you book something through our links, we may earn an affiliate commission at no extra cost to you.
Find the best rates for UMA Casa here.
✈️ Ready for your trip to Mexico City? If you need more information about Mexico City we'd be happy to update this post – just leave your questions below or join our Facebook community where we answer questions without a cost.
🇲🇽 Mexico City Travel Planning
🛫 Where can I book cheap flights to Mexico City?
Use the code MXINSIDER to get cheap flights to Mexico City upon checkout on WayAway.
🚑 Do I need insurance to travel to Mexico City?
Yes, you do! This is the number one requirement when traveling to Mexico. I use SafetyWing and I only pay $40 USD per month for my digital nomad travel insurance!
🛏️ Where can I find cheap hotels in Mexico City?
Budget travelers, use Hostelworld when looking for accommodations in Mexico City. A bed in a hostel dorm starts at $25 USD per night. Booking.com is best for boutique hotels while sustainable Airbnbs can be booked with Casai.
Daniela is a Mexican travel blogger who has been traveling the world for the last 7 years. She contributes content on Mexico Insider to showcase her beloved hometown, Mexico City.