Roma Norte Mexico City is a gem with bohemian flair and historic charm. Here's the best way to spend a day in this popular neighborhood (with walking map).
As you wander its tree-lined streets, you're transported back to the early 20th century, where Porfirian-era mansions stand side by side with chic boutiques and avant-garde art galleries.
But Roma Norte Mexico City is more than just its physical allure; it's a feeling, an experience.
From the aroma of freshly ground coffee wafting from artisanal cafes to the murmur of lively conversations from sun-drenched patios, this neighborhood invites you to immerse yourself in its vibrant tapestry.
Whether you're a history buff, a food enthusiast, or seeking the city's pulse away from the usual tourist trails, Roma Norte Mexico City promises a day of discovery and delight.
Plan your trip to Mexico with us! Get expert travel advice and customized trip-planning itinerary from our local experts on the ground.
📍 Where is Roma Norte Mexico City?
Roma Norte, often referred to as "Roma," is a neighborhood (or "colonia") located within the Cuauhtémoc borough of Mexico City.
It's situated just to the west of the city's historic center. The neighborhood is bounded by the following streets: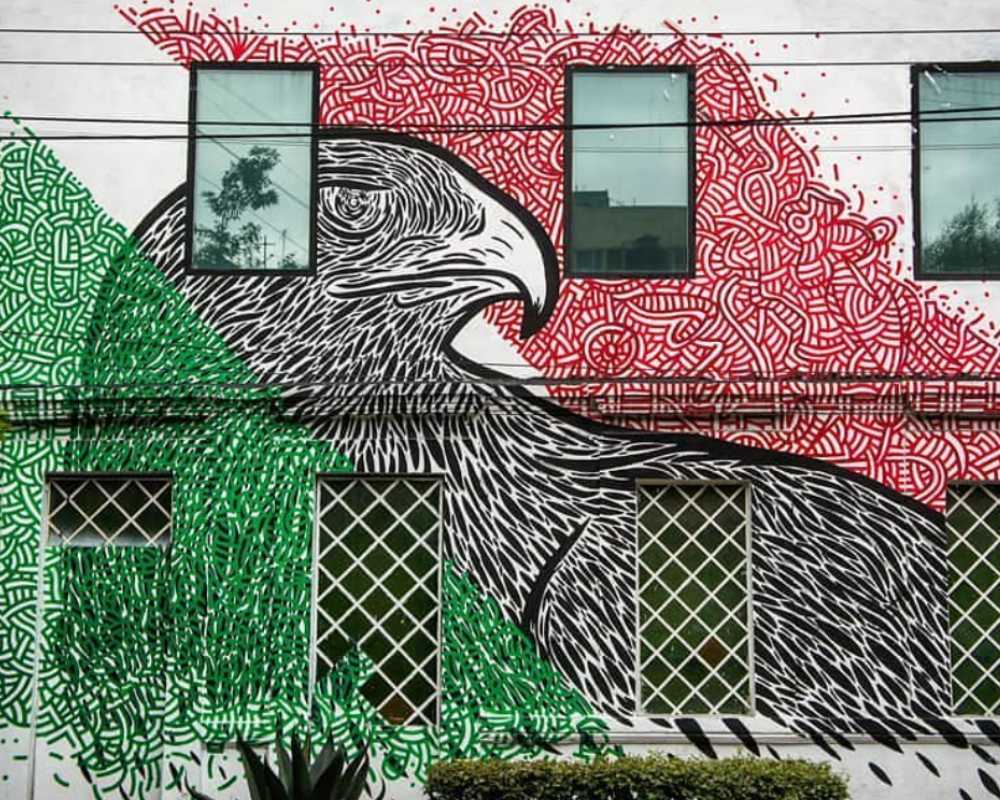 North: Avenida Chapultepec
East: Avenida de los Insurgentes
South: Viaducto Miguel Alemán
West: Avenida Cuauhtémoc
Roma Norte, together with its counterpart Roma Sur (South Roma), forms the larger Colonia Roma, which is one of Mexico City's most historically rich and culturally vibrant neighborhoods.
🗺️ Walking route of Roma Norte Mexico City
🎊 How to spend a day in Roma Norte Mexico City
Breakfast at Cafe de Nadie: 45 minutes
Begin your morning at Café de Nadie. It's a cozy spot, popular among locals for its excellent coffee and delicious breakfast dishes.
You can expect a laid-back ambiance, making it the perfect place to start your day. Spend about 45 minutes to an hour here.
Roma Bazar: 30 minutes
This market is a wonderland of unique crafts, art, fashion, and gastronomy, presenting a more modern and chic side of Mexican markets.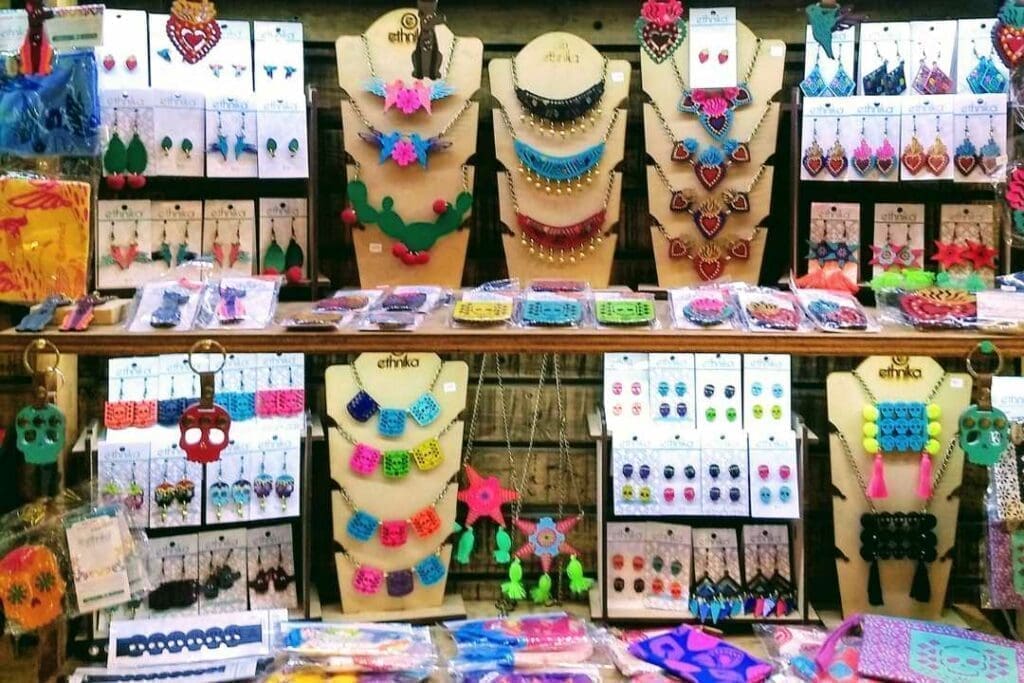 Dive into the stalls and uncover hidden gems. Depending on the day and time of your visit, the bazaar's location can vary, so it's wise to check ahead.
Head to Casa Lamm: 30 minutes
Housed in a beautifully restored early 20th-century mansion, Casa Lamm is a cultural center that combines art, literature, and gastronomy.
It boasts an art gallery showcasing contemporary works, a bookstore with a variety of titles, and a café where visitors can relax.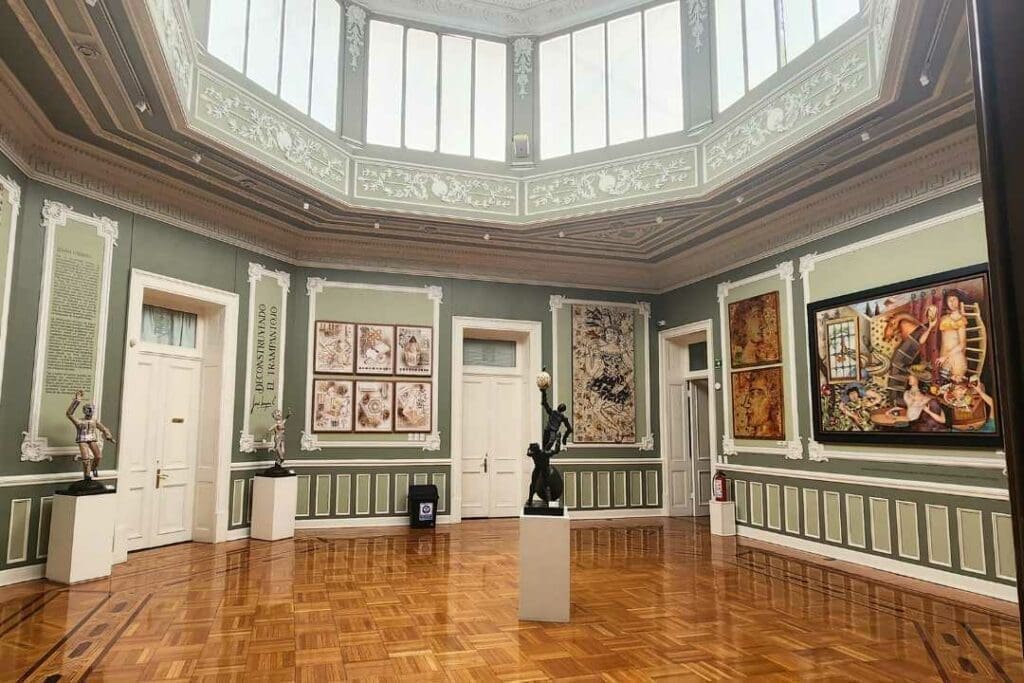 The architecture of the building itself, with its columns and grand balconies, is a highlight.
Fuente de Cibeles (Plaza Cibeles): 15 minutes
The Fuente de Cibeles, also known as Plaza Cibeles, is a replica of the famous fountain in Madrid, Spain.
This ornate fountain has become an iconic symbol of the Roma Norte Mexico City neighborhood and a popular meeting point for both locals and visitors.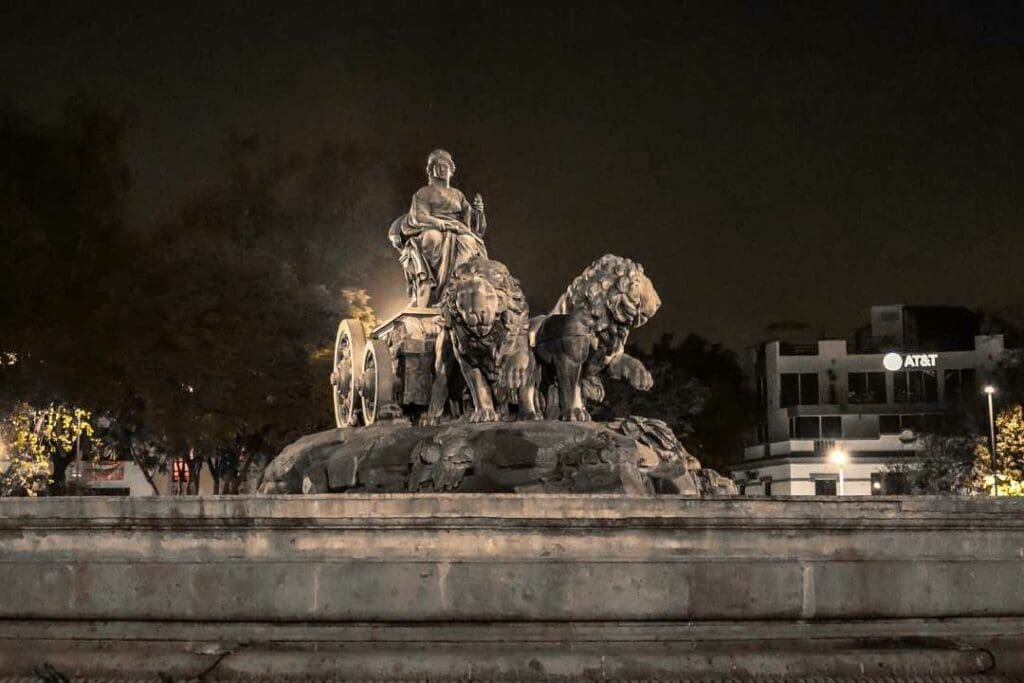 The plaza is surrounded by restaurants and cafes, making it a lively spot at all hours.
Explore Calle Álvaro Obregón: 45 minutes
One of the principal thoroughfares in Roma, Calle Álvaro Obregón is characterized by its European-style architecture, tree-lined sidewalks, and a medley of restaurants, cafes, boutiques, and art galleries.
It's a lively street day and night, with numerous cultural events and markets occasionally taking over the avenue.
Murals around Roma: 1 hour
Roma is known for its street art. As you walk towards Mercado Roma, watch for murals, especially around the streets of Jalapa, Zacatecas, and Querétaro.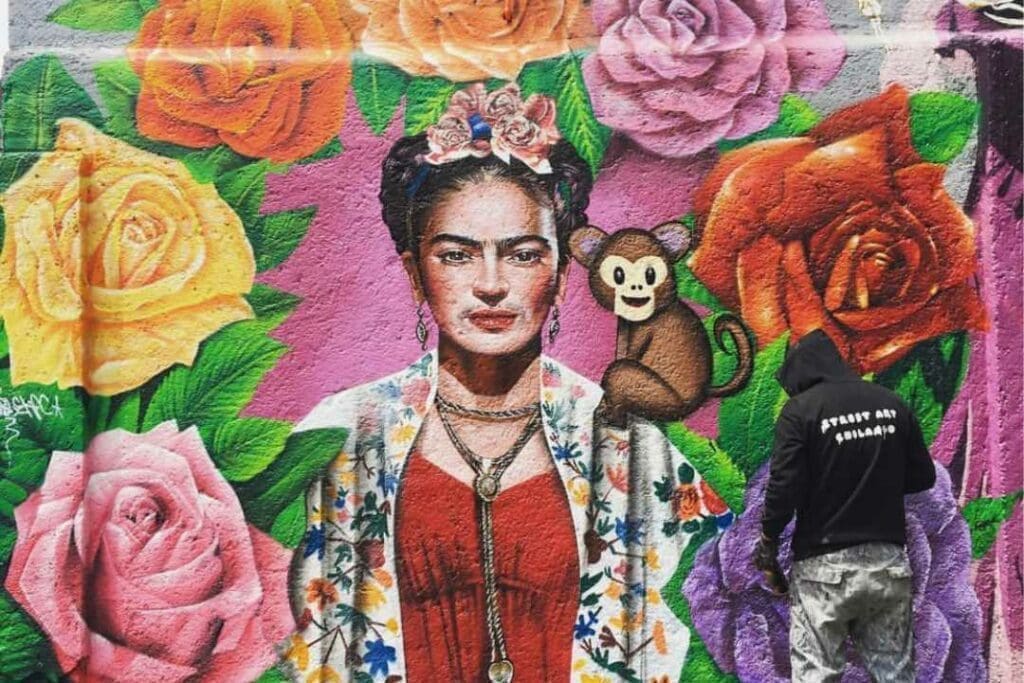 They often carry social, political, or cultural messages, giving voice to local artists.
Visit Mercado Roma: 45 minutes
Mercado Roma is not your traditional Mexican market. It's a gourmet food hall that brings together a diverse range of high-quality food vendors, from artisanal cheese producers to gourmet taco stands.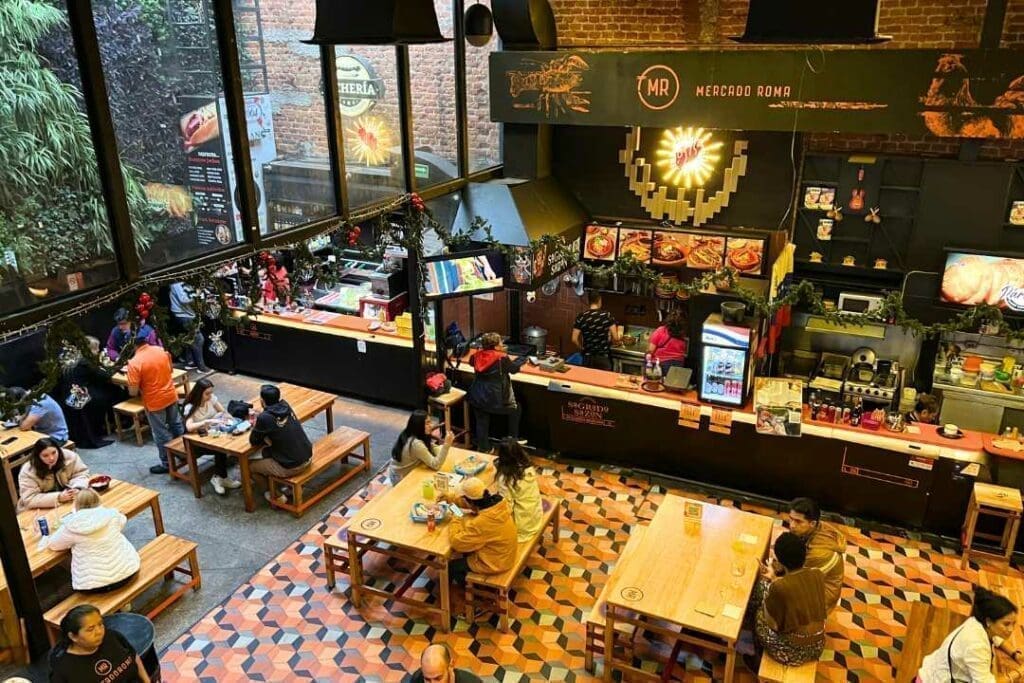 Here, you can sample a variety of foods, buy unique local products, and experience a modern twist on the traditional market atmosphere.
Explore Calle Colima: 45 minutes
Calle Colima is one of Roma's main streets, known for its vibrant energy, historic architecture, and a plethora of shops, galleries, and restaurants.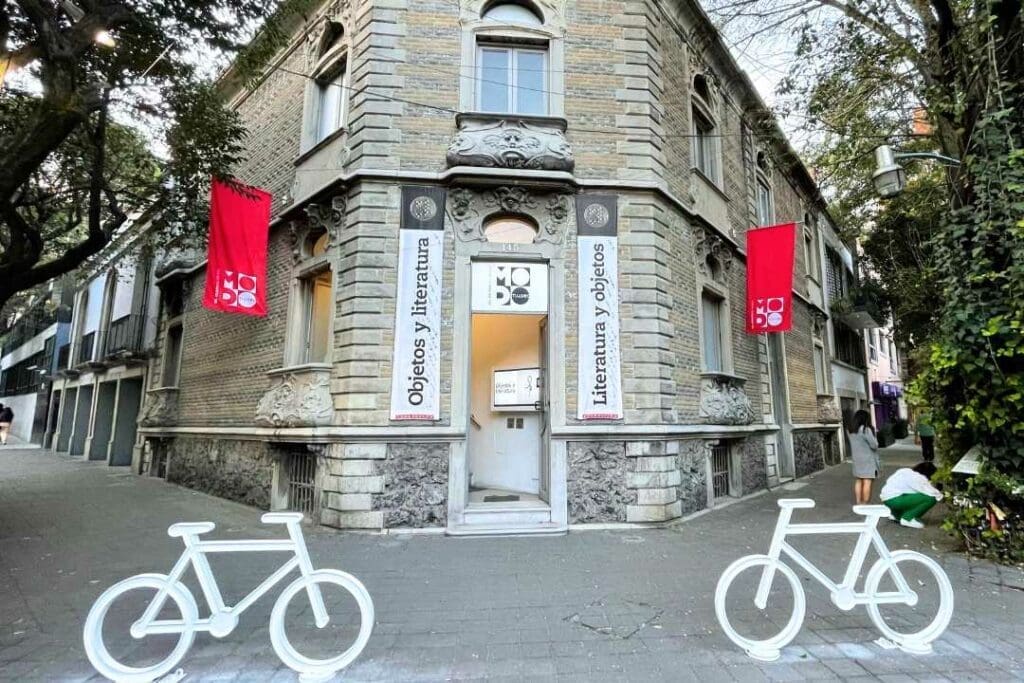 As you stroll along, you'll encounter a mix of modern boutiques nestled alongside older establishments, offering everything from fashion to unique crafts.
Plaza Río de Janeiro: 15 minutes
This picturesque square is known for the replica of Michelangelo's David standing in its center.
The plaza is surrounded by elegant Porfirian-era buildings, and it's not uncommon to find artists sketching the scene or local residents walking their dogs.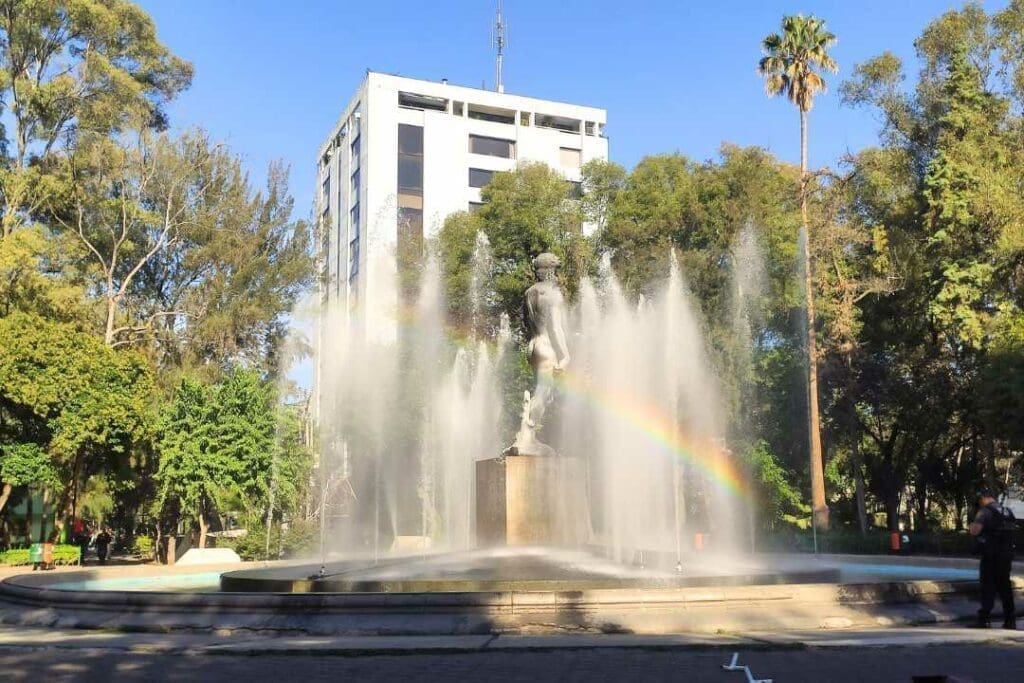 It's a small but significant pocket of calm in the bustling neighborhood of Roma Norte Mexico City.
End at Jardín Pushkin: 30 minutes
Named after the famous Russian poet Alexander Pushkin, this park is a green oasis in the heart of Roma Norte Mexico City.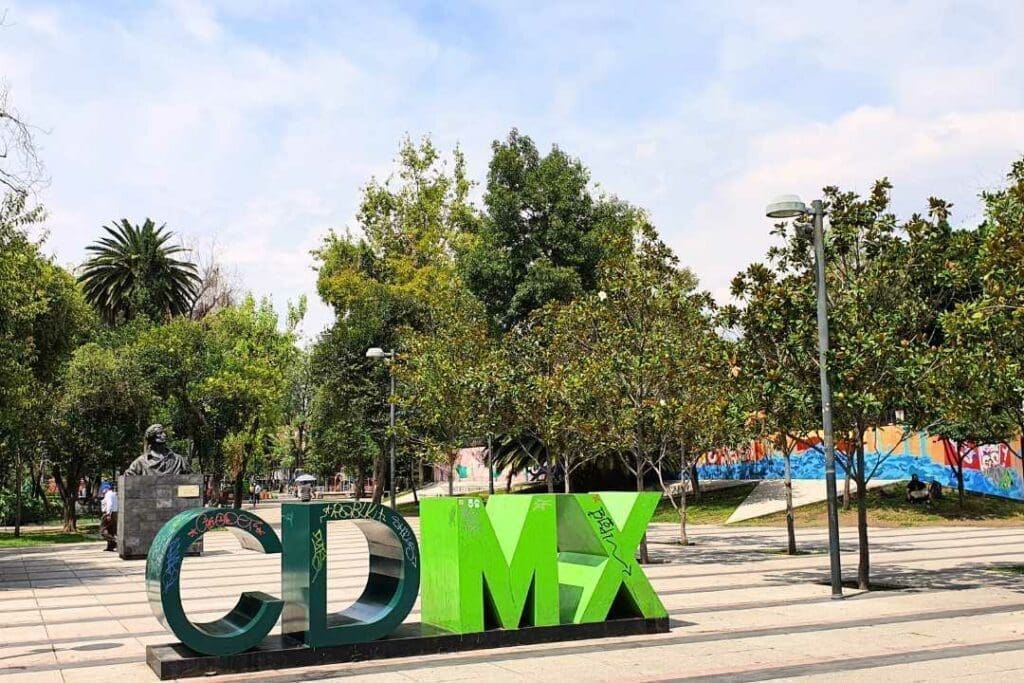 With shaded benches, tree-lined pathways, and a central fountain, it's a favored spot for locals to relax, read, or enjoy a leisurely chat.
⛲ More things to do in Roma Norte Mexico City
Casa Luis Barragán: This UNESCO World Heritage site was once the home and studio of Pritzker Prize-winning architect Luis Barragán.
Museo del Objeto del Objeto (MODO): MODO is a unique museum that houses a collection of everyday objects, highlighting the evolution of design and society.
Museo de Cera: The Wax Museum of Roma Norte Mexico City features a vast collection of wax figures, including celebrities, historical figures, and characters from Mexican folklore.
🙋 Why visit Roma Norte Mexico City
Architectural Beauty: Roma Norte is an open-air museum of early 20th-century architecture, from Art Nouveau to Neo-Classical, capturing the essence of a bygone era.
Culinary Delights: The area is a gastronomic hotspot with an array of eateries, from trendy cafes serving artisanal coffee to traditional Mexican cantinas and international gourmet restaurants.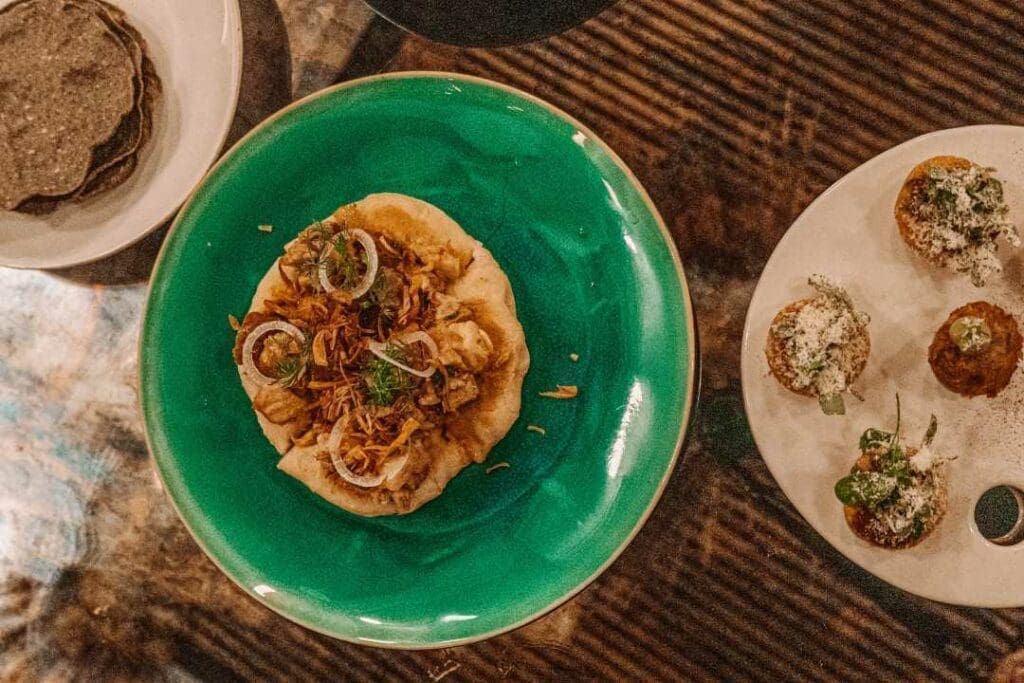 Cultural Hub: Boasting numerous art galleries, cultural centers, and boutique shops, Roma Norte is the epicenter of Mexico City's contemporary art and design scene.
Bohemian Atmosphere: The neighborhood exudes a bohemian vibe, with tree-lined streets, pedestrian-friendly zones, and regular street markets and festivals celebrating local culture.
Safe Exploration: Roma Norte is among Mexico City's safer areas, making it an inviting locale for leisurely strolls, both day and night.
Unique Shopping Experience: Independent boutiques offer everything from handcrafted jewelry to avant-garde fashion, standing out from typical commercial malls.
Vibrant Nightlife: Whether you're seeking an intimate jazz bar, a rooftop lounge with city views, or a bustling nightclub, Roma Norte has it all.
Community Feel: Despite its popularity, Roma Norte has retained its local charm and community spirit, offering an authentic experience of Mexico City's urban life.
🧭 Book Roma Norte Mexico City Walking Tour
Love this Roma Norte Mexico City itinerary? You can book a customized and personalized walking tour with one of our expert guides on the ground!
⁉️ FAQ: Roma Norte Mexico City
Trisha traveled to Mexico in 2018 and after a year, she found herself obtaining a 4-year residency visa in Mexico. She is the Editor-in-chief for our Living in Mexico Series which has helped over 3,000 Americans move to Mexico with ease. Trisha currently resides in Cabo San Lucas, Baja California Sur.