The Marietas Islands is the so-called hidden beach of Mexico which is visited by many travelers visiting Riviera Nayarit. This Marietas Islands Mexico guide will discuss everything you need to know including tours, costs, and travel tips.
Often referred to as the Galapagos of Mexico, Islas Marietas is one of the most visited in the state of Nayarit. The Marietas are composed of three islands and are rocky, rugged islands.
The first island is called Maria Madre, which is 144 sq km (44 square miles) and is the biggest among the three islands. Maria Magdalena, the second island is about 83 sq km (32 square miles) and has an elevation of 613 meters (2,011 feet). The last island and the smallest of them all is the Maria Magdalena which is about 23 sq km (9 square miles).
The islands do not have water or power supply which makes them inhabited islands. However, this area has been a big source of salt, maguey, and lumber, which are economic drivers of the state of Nayarit.
I lived in Sayulita for 2 years and was able to regularly visit the Marietas Islands. In this guide, I will tell you everything you need to know about visiting this hidden beach of Mexico.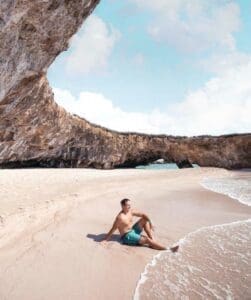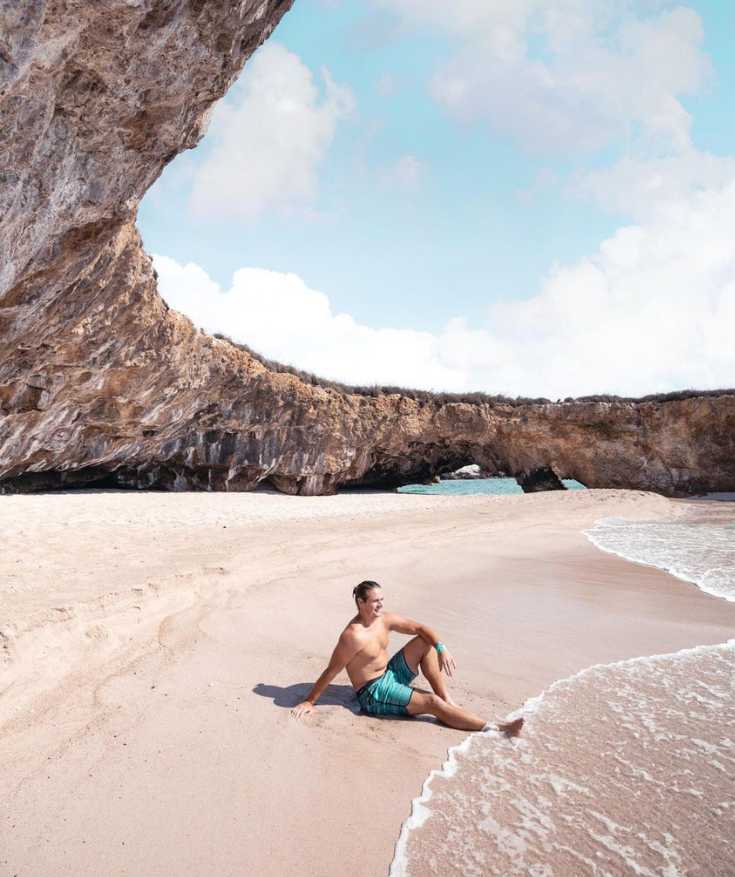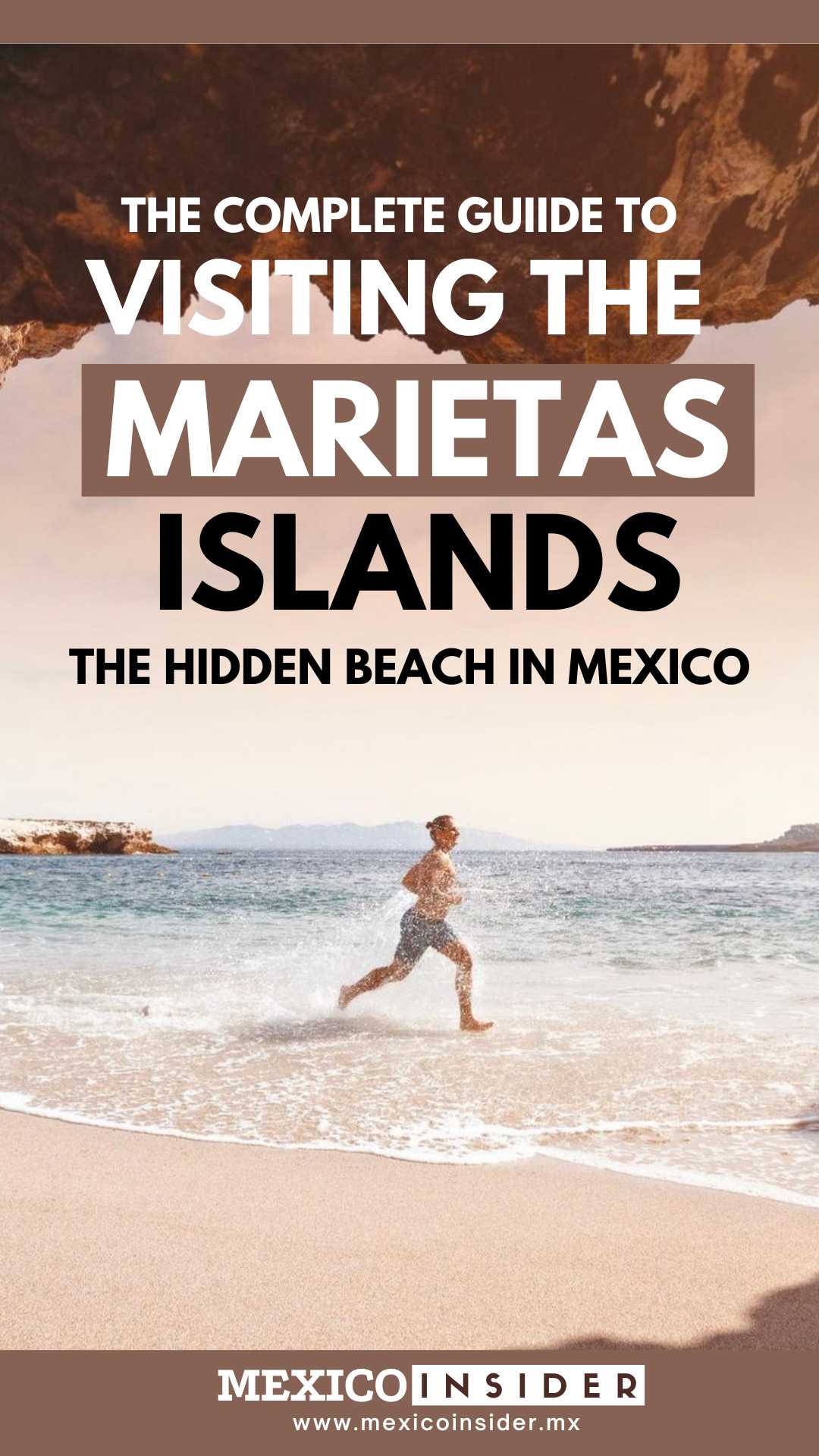 📍 Where are the Marietas Islands located?
The Marietas Islands is located in Punta Mita in the state of Nayarit, Mexico. Punta Mita is a small fishing town and is about a 20-minute drive from Sayulita.
A Marietas Islands tour is available per city/destination in Nayarit. You can take tours from Puerto Vallarta, Nuevo Vallarta, Sayulita, La Cruz, or wherever you are staying in Riviera Nayarit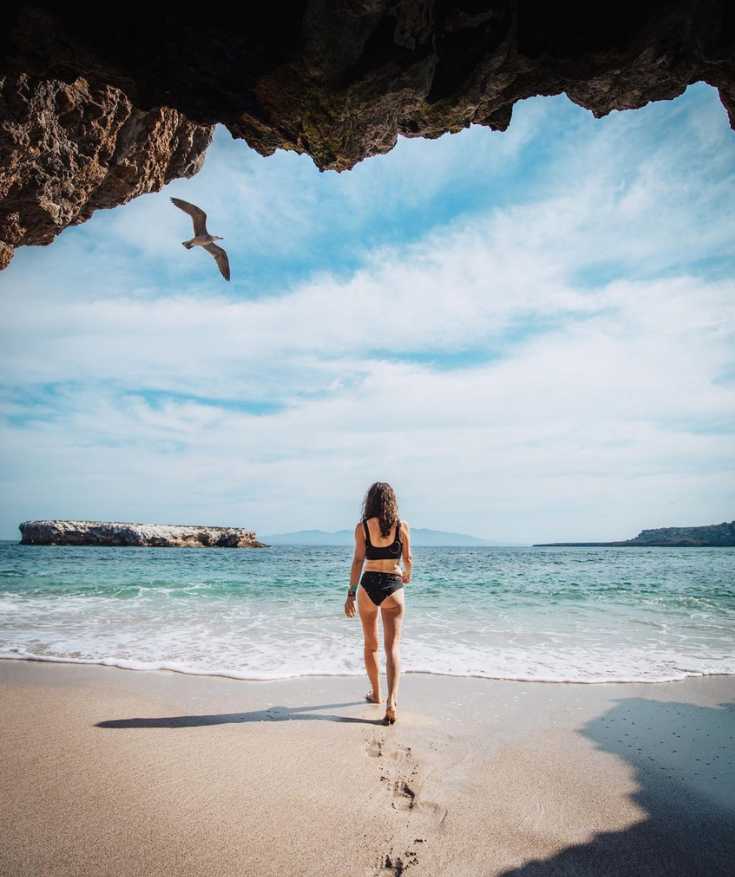 📅 When is the best time to visit Marietas Islands?
Marietas Islands Mexico can be visited all year long except in the months of September and October when strong typhoons hit the Bay of the Banderas.
If you want to experience great weather and clear visibility, the best time to visit Marietas Islands is from November to March. At this time of the year, you will also see many whales migrating to the north.
You don't even have to pay for a whale-watching tour as you can already see them while on the boat on the way to Islas Marietas!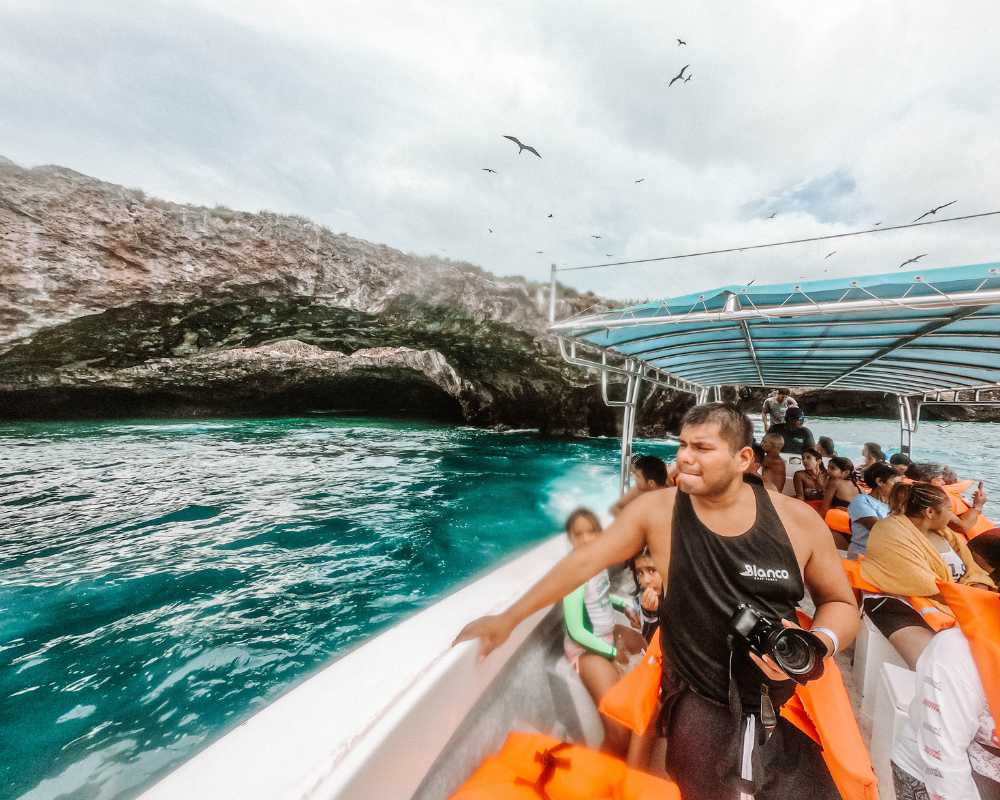 ⛴️ How to get to Marietas Islands from Puerto Vallarta
Via tour operator
The easiest way to get to Marietas Islands from Puerto Vallarta is by booking a tour. The tour starts at $125 USD (est) and will take you to and from Marietas and Puerto Vallarta.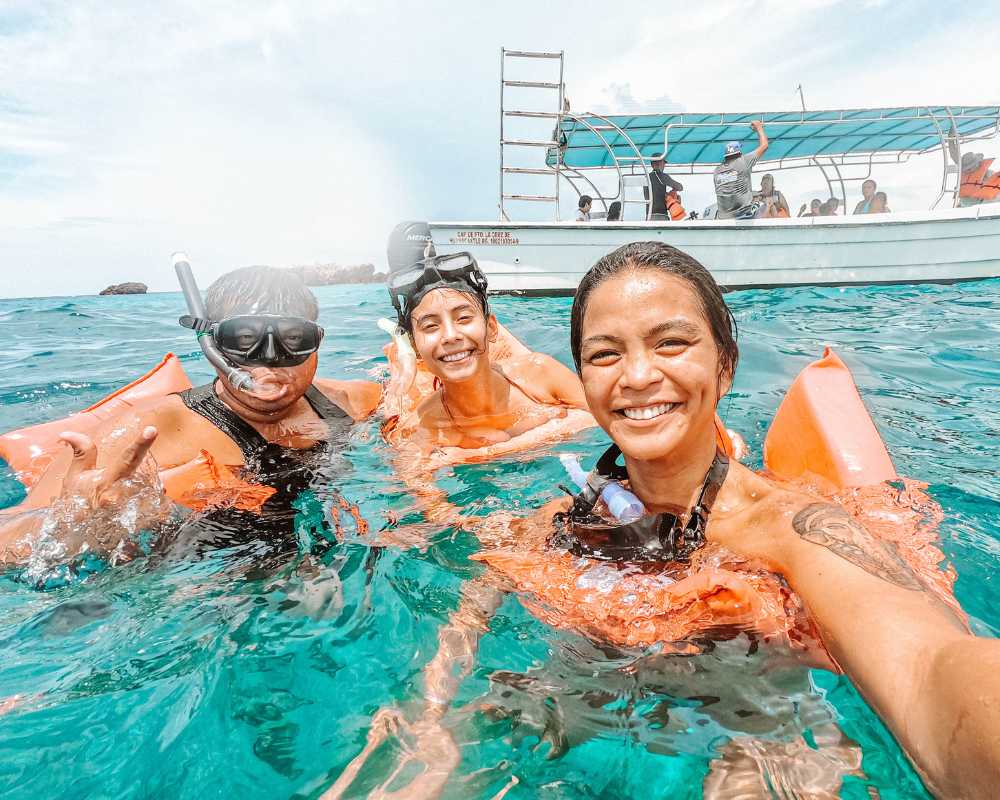 If you want to do it on your own and pay a cheaper price, see the other options below. But so far, this is the most convenient way to visit the Marietas Islands from Puerto Vallarta.
DIY Marietas Tour from Puerto Vallarta
Those on a budget can go straight to Punta Mita to visit the Marietas Islands even without a tour. All you have to do is to take a taxi to Punta Mita. This ride will take 40 minutes from downtown PV.
When you are already there, you just have to go to the fishermen's wharf at Punta Mita and ask for Marietas Islands tours. The tours from here depart at different hours but the best time to go is during the morning and late afternoon for sunset.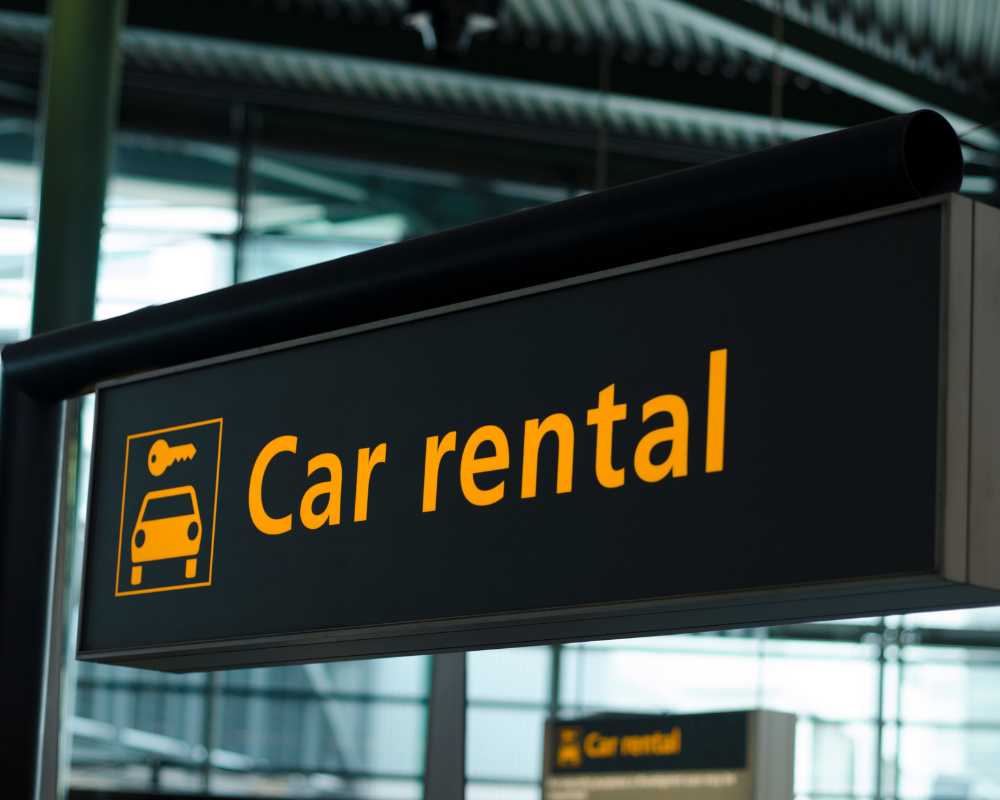 💨 Rent a car in Puerto Vallarta
Get a rental car at PVR Airport for as low as $25 USD per day. Check out 👉🏽 Discover Cars Puerto Vallarta for the best deals!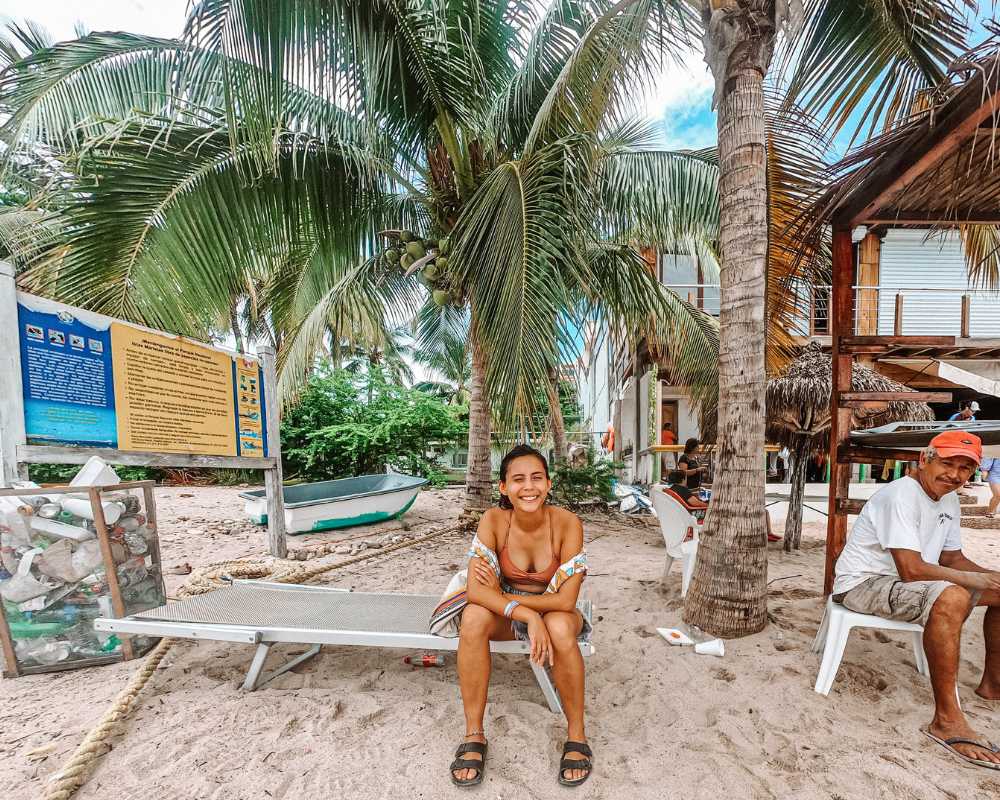 This will cost about $80 USD if you just deal with the fishermen yourself. Although this isn't very ideal if you don't speak Spanish but you can still try to haggle the prices!
Our local drivers will take you to the fishermen's port in Punta Mita if you want to do a Marietas Islands tour yourself. Otherwise, you can also take a bus to Punta Mita from Puerto Vallarta (about US$4).
🕒 How long is the ferry ride from Puerto Vallarta to Marietas?
The ferry ride from Puerto Vallarta to Marietas can last up to 1.5 hours. If you are departing from Nuevo Vallarta, it will be exactly one hour. Make sure to take Dramamine if you are easily seasick!
🛥️ How to get to Marietas Islands from Sayulita
via local fishermen
Like Punta Mita, the neighboring town Sayulita is also a fishing village and there are many local fishermen who do the Marietas Islands tour in Sayulita. Sayulita is one of the top departing points for Islas Marietas so you don't have to worry about transportation.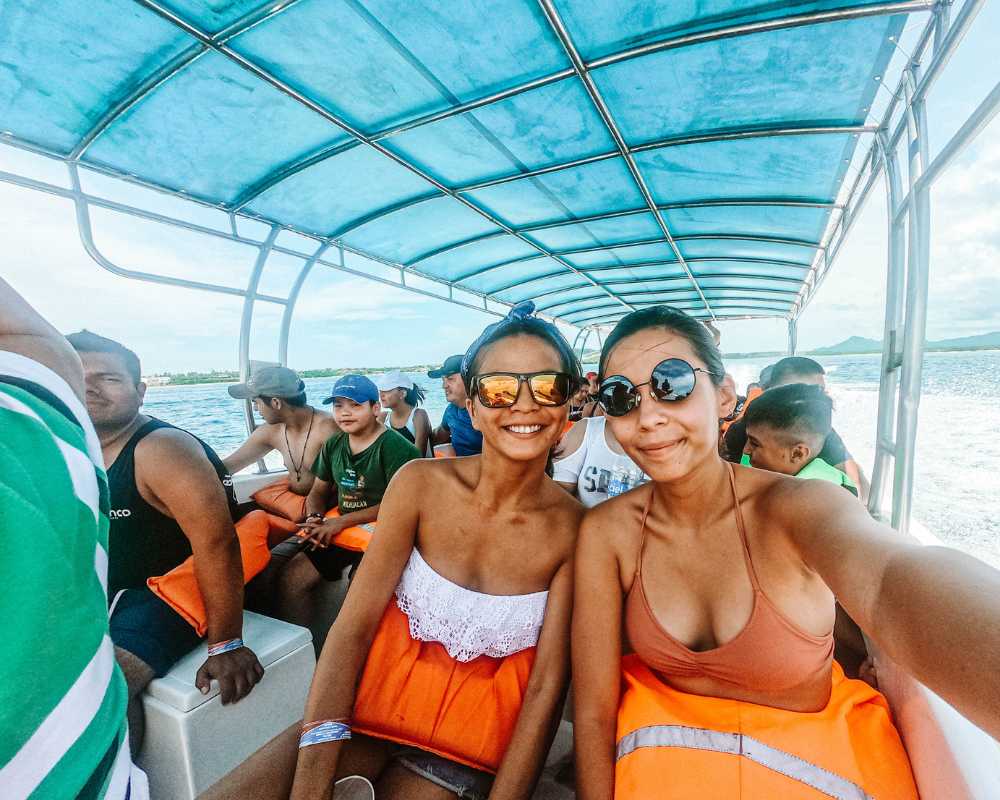 All you have to do is to walk to the fishermen's beach (by the south side of town near Si Señor restaurant) and the fishermen will be there to take you to the Marietas Islands.
DIY Marietas Islands tour from Sayulita
The highway from Sayulita and Punta Mita is very friendly to hitchhikers. In fact, we've done many hitchhiking trips between these routes and it is extremely safe!
If you are on a budget, you can hitchhike to Punta Mita from Sayulita or take a taxi that will cost around $50 USD. The white taxis in Sayulita are parked by the plaza and you can always haggle the price especially if you are traveling with groups.
Once you are in Punta Mita, just talk to the fishermen at the wharf and ask for a good price for your Marietas Islands tour. Expect to pay up to $100 USD.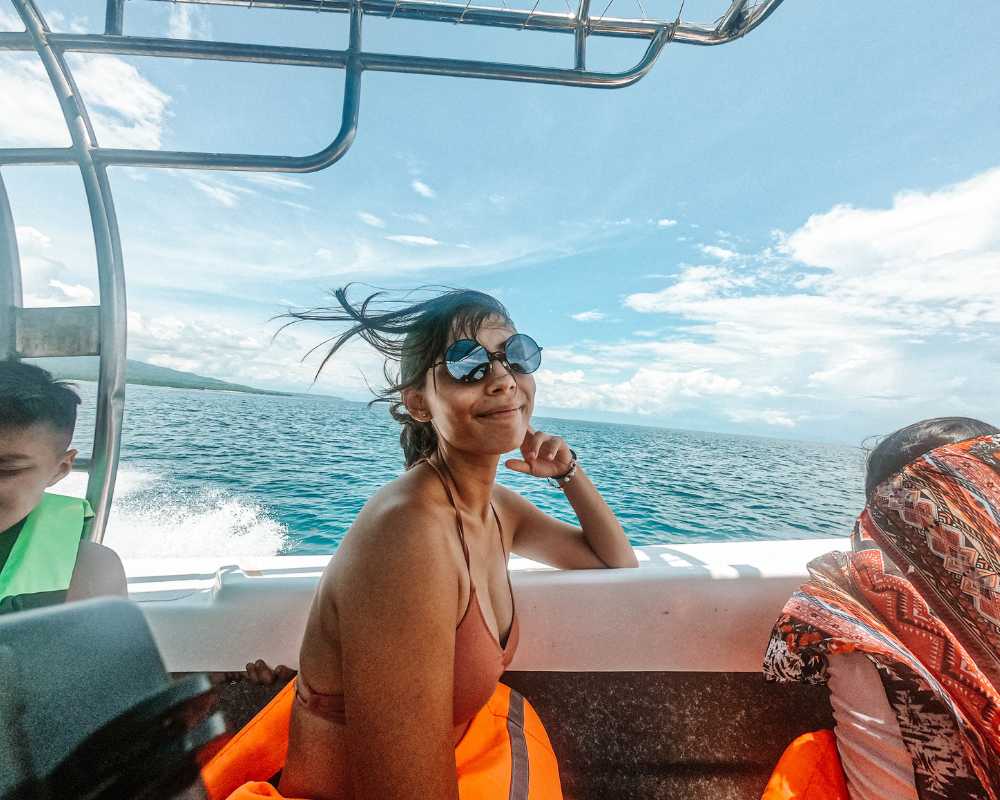 Islas Marietas is composed of three islands and the tour packages vary. The most popular tour is "with hidden beach" and "without the hidden beach." Both have different prices.
The reason why there are two different tours is that the hidden beach has a daily limit for the number of visitors. You will have to book ahead of time if you want to include the hidden beach in your visit.
Children under 12 years of age and adults above 60 years old are not allowed to swim through or enter the hidden beach for safety purposes. Read more information about this in the Marietas Islands travel tips below.
Overall, when booking your tours, it is important to ask if the hidden beach is included in what you are paying for, otherwise, tour operators won't really explain it very well.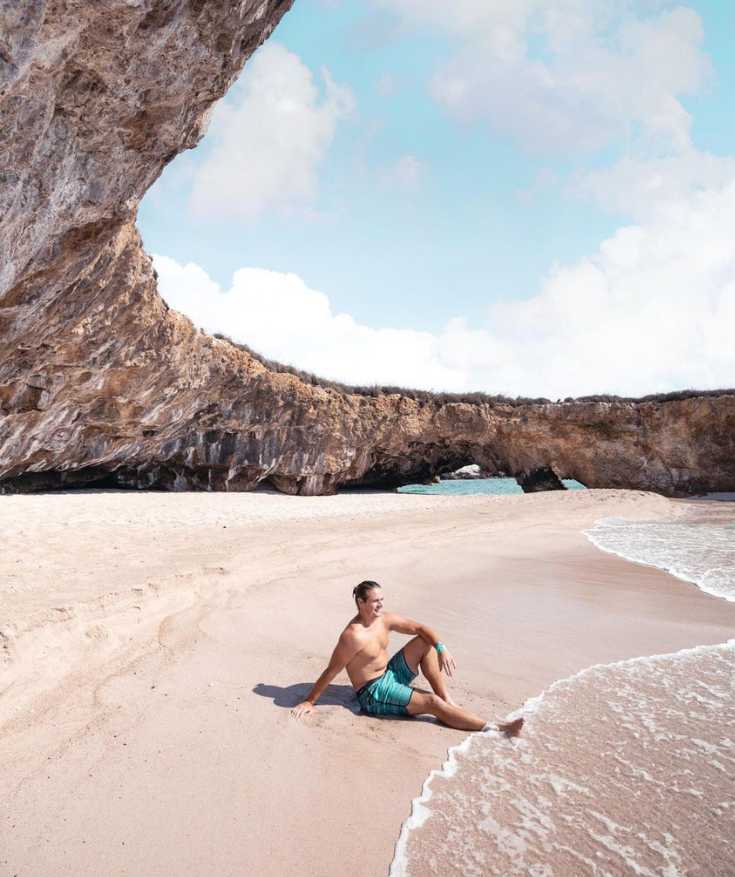 🗺️ Things to do in Islas Marietas
The Marietas Islands tour will go around the different islands and there will be activities per island. Below are some activities that you will do in the tour:
Visit the Hidden Beach
The main attraction of the Marietas Islands Mexico, is, of course, the famous hidden beach. The hidden beach has a limit of 116 visitors per day so you have to reserve this tour in advance.
The island where the hidden beach of Mexico is located used to be a training ground for the Mexican military. They did some bomb training there and as a result of this "training," a bomb hit the hole of the hidden beach and it never grew back.
You will swim from the boat (with a life vest) to get to the hidden beach as the boat has to dock a little bit further. Snorkeling gear and even flippers will be provided depending on the inclusion of your Marietas Islands tour.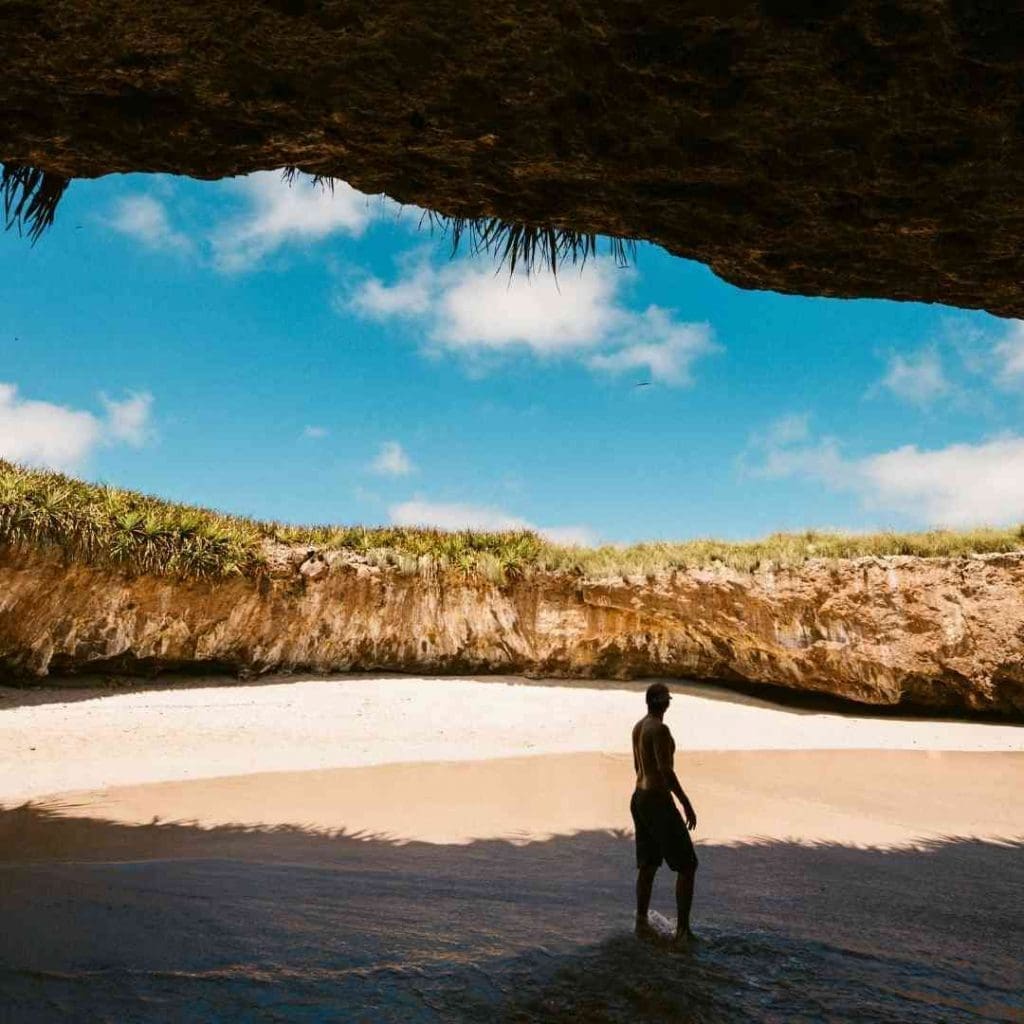 Snorkeling in Playa Nopalera
Playa Nopalera is one of the stops on the Marietas Islands tour. If you are not availing of the hidden beach inclusion, this is a great spot for seeing underwater life in the Marietas.
Playa translates to "beach" in Spanish and the name Nopalera is from the diverse species of cacti on this beach/island. It also comes from the root word, nopal, which is a famous ingredient in Mexican cuisine.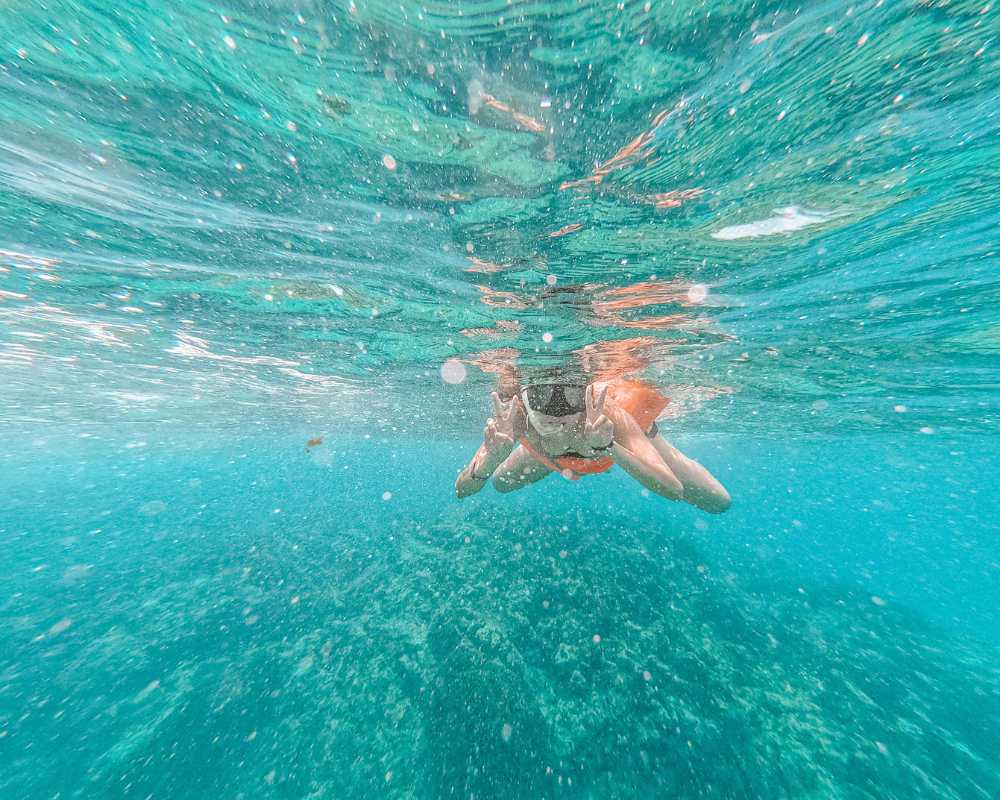 Wildlife in Marietas Islands Mexico
There are many different species within the Marietas Islands Mexico like the blue-footed booby and the red-billed tropicbird. Without availing of any other tours, you will be able to watch dolphins and whales during the season (November to March).
Although Punta Mita is a fishing village, hunting and fishing is not allowed in the Marietas Islands as this is a federally protected area. Other species that you will be able to see include orcas, sharks, manta rays, and turtles.
The Marietas is also home to over 80 species of birds so professional bird watchers also flock to the islands for intensive bird-watching adventures.
Marietas Islands diving
Because of the rich wildlife in the Marietas, many divers from all over the world dream to do deep dives here. The Bay of Banderas may not be popular for diving but the Marietas is truly one of the best diving spots in Western Mexico.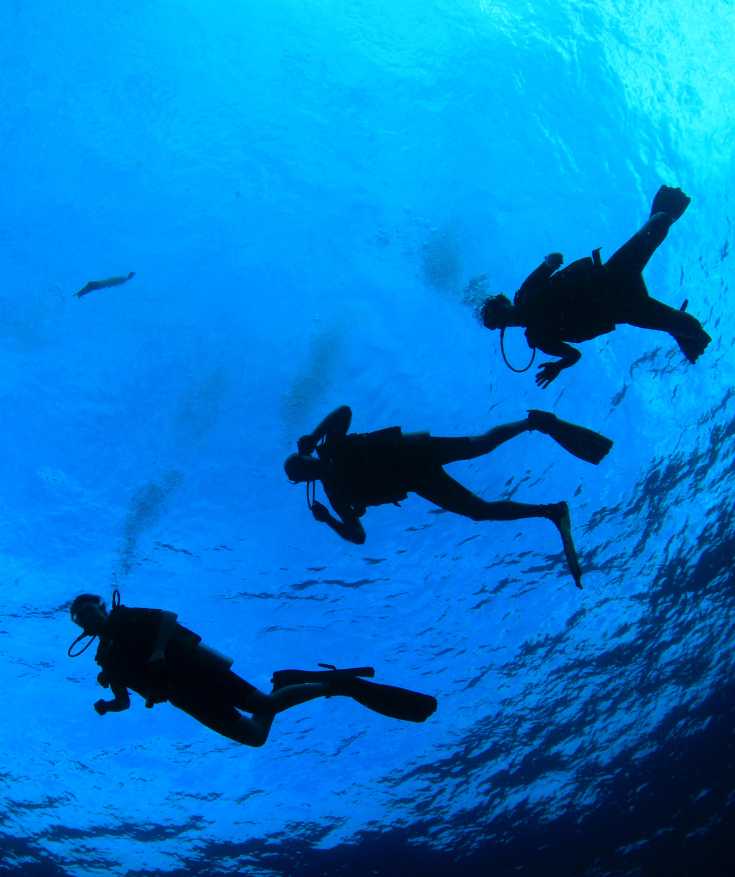 The Marietas is abundant with sea life and there are also night dives that are available. When you go diving in the Marietas, you will also get to explore underwater caves, tunnels, and arches. The best time to dive into the Marietas Islands is from May to December.
Hiking in Isla Larga
From Playa Nopalera, you can do a small hike around Isla Larga. This is a short and easy hike and is fit for all fitness types. Once you are already in Playa Nopalera, the boat captain will tell you how many minutes you will stay on this island.
Many travelers only do the snorkeling and water activities in Playa Nopalera so you won't see many tourists on the hiking trail in Isla Larga. Here, you will see spectacular views of the Bay of Banderas.
Be mindful during the hike as there are other animals on the ground like iguanas. They are harmless so just let them be and watch your step! Occasionally, you will also see snakes on this trail.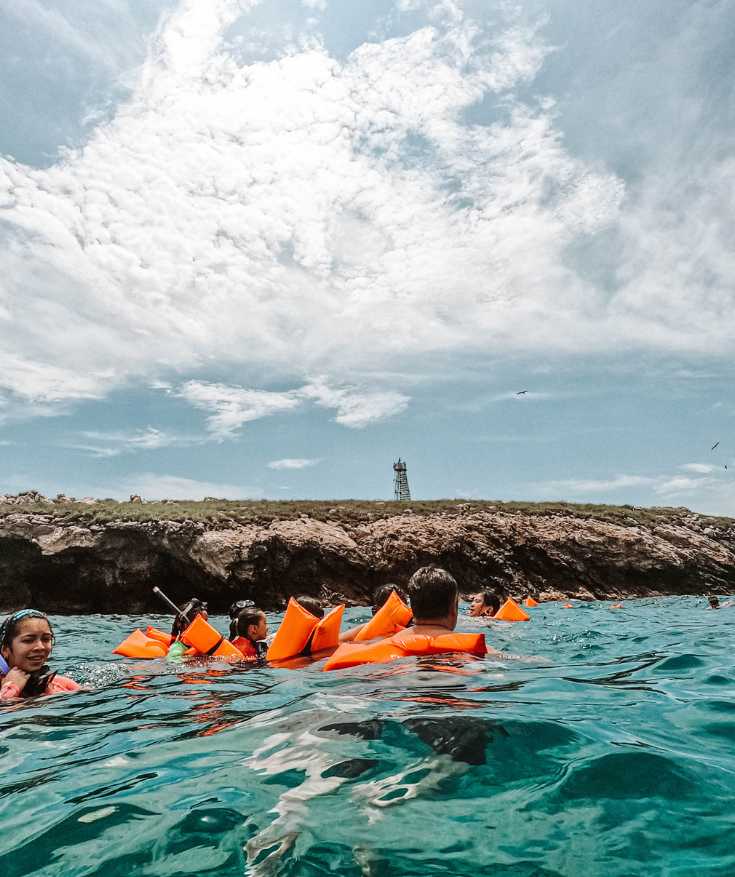 Explore the town of Punta Mita
After your Marietas Islands tour, you can also check out the small town of Punta Mita. Walk around, see colorful streets, and best of all, eat the best seafood dish of Nayarit called Zarandeado, a barbecued flying fish that you won't be able to taste anywhere else!
We have a walking tour in Punta Mita with a local so if you are staying after your Marietas tour, our local can take you around for less than $50 USD! Just get in touch with us and we will book it for you.
🤿 Marietas Islands tour
Marietas Islands tour from Sayulita (with a local fisherman)
We have been working with Cesar, a local fisherman in Sayulita since 2018. He has taken all our clients to amazing Marietas Islands expeditions and his tours are well-reviewed by many of our customers!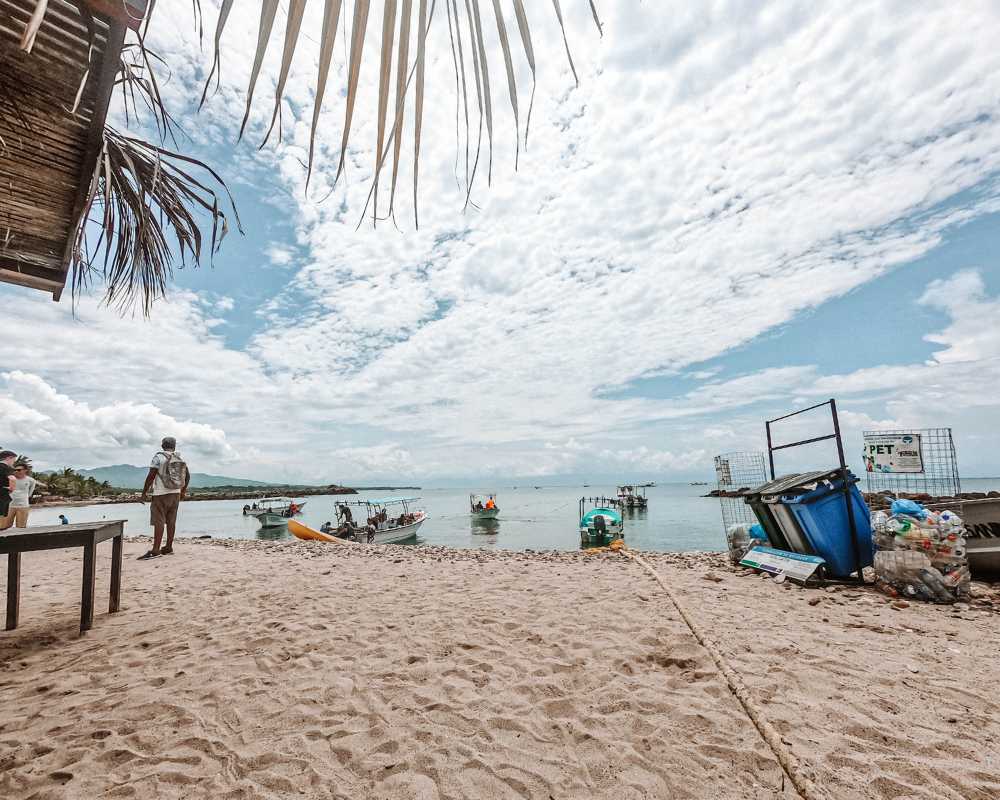 When you book this Marietas Islands tour from Sayulita, all you have to do is to walk to the fisherman's beach. The exact meet-up point will be sent to your e-mail upon booking.
"Super local tour and we loved Cesar and his gang. We were supposed to book a trip with a big company but we were informed that this company X has captured animals so we decided not to support them. You might know whcih company I am talking about! Thank you for giving us the opportunity to give back to the Sayulita community. Highly recommended and we will do it again!"

WILL, CANADA
Marietas Islands tour from Puerto Vallarta
Marietas Islands tour departs daily from Puerto Vallarta. Consider this a day trip already as this tour can last up to 8 hours. Most Marietas tours from Puerto Vallarta include breakfast and an open bar on board so you will have plenty of things to do while the ferry is underway.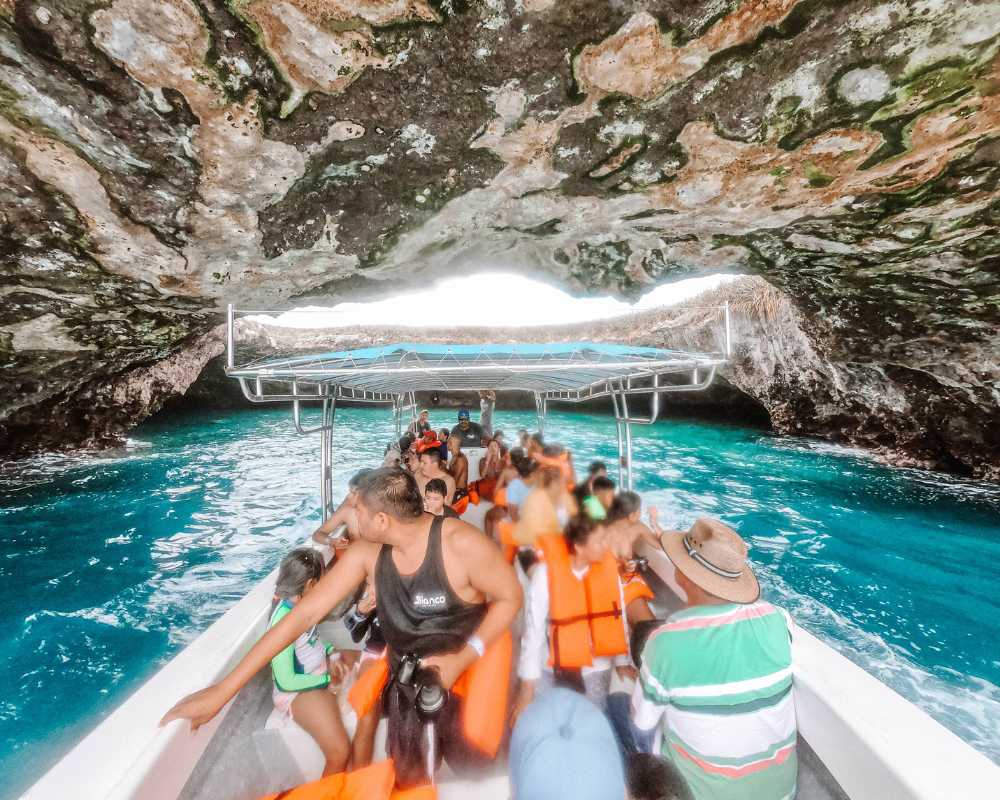 The tours from PV do not include hotel pick-up or drop-off so you will have to take an Uber to the meeting point called Muelle de Cruceros.
Marietas Islands tour from Nuevo Vallarta
Nuevo Vallarta is about a 20-minute drive from downtown Puerto Vallarta and is closer to the PVR Airport. Many travelers stay in Nuevo Vallarta because of the resorts. This is also a great area for vacationers traveling with kids – it is very child-friendly!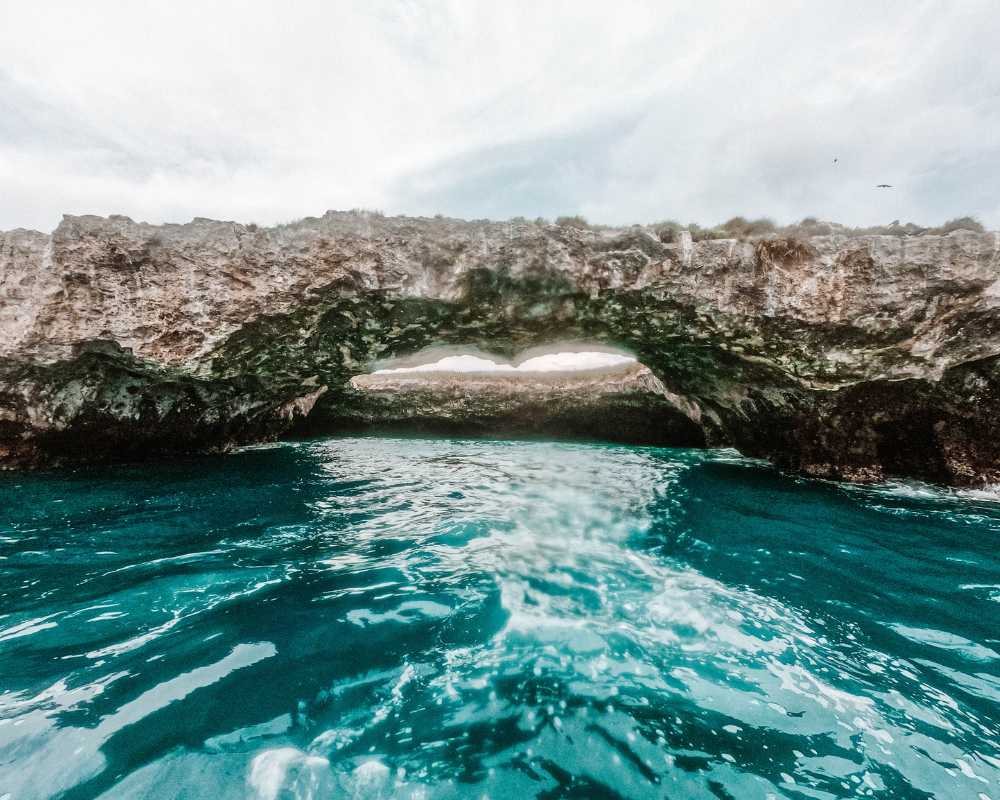 This Marietas Islands tour from Nuevo Vallarta includes a continental breakfast on board, snorkeling gear, professional guides, and everything you may need for the tour.
✨ Marietas Islands Mexico Tips
Book ahead of time
The Marietas Islands is a federally protected area so there is a limit of 116 visitors per day in the islands. Most tour companies are allowed 25 people per day while smaller boats are limited to 14 pax.
Make sure to book your visit to Marietas Islands Mexico at least one month ahead to secure your spot. This tour is also very in-demand so booking ahead of time is highly recommended. Slots run out fast!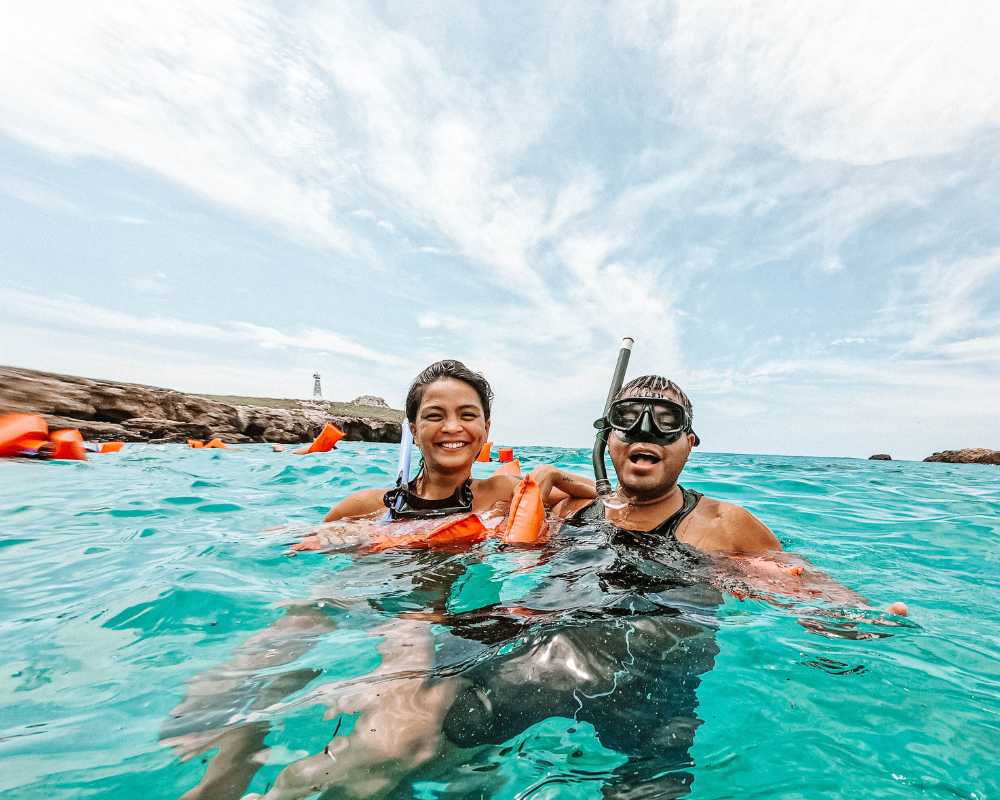 Marietas is closed every Monday and Tuesday
The Marietas Islands tours are only available from Wednesday to Sunday (5 days a week). Better time your visit to Sayulita or Punta Mita during these days as you won't be able to go on a tour on a Monday or Tuesday.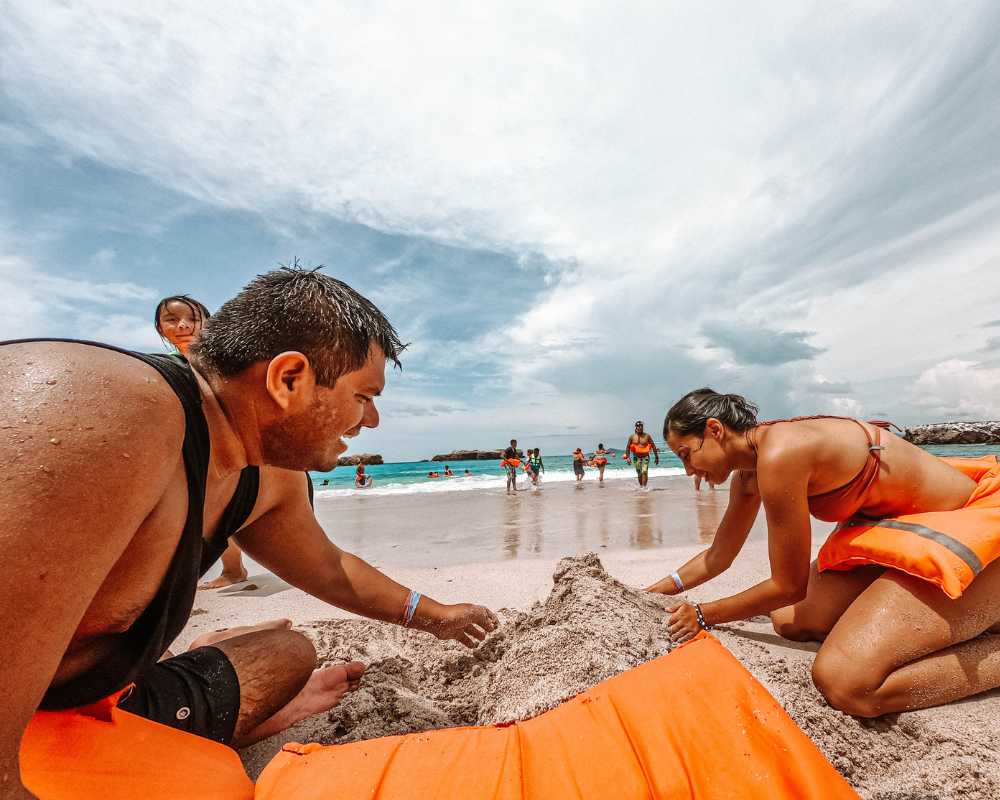 Marietas Islands age limit
There is an age limit for the Marietas Islands tour. Children below 10 years of age and adults 60 years old and above are not allowed to enter the hidden beach of Mexico.
If you are traveling with this age group, you can still go to the hidden beach but your travel companions have to wait on the boat while you are exploring the hidden beach. Prices are also different if you book the tour without the hidden beach.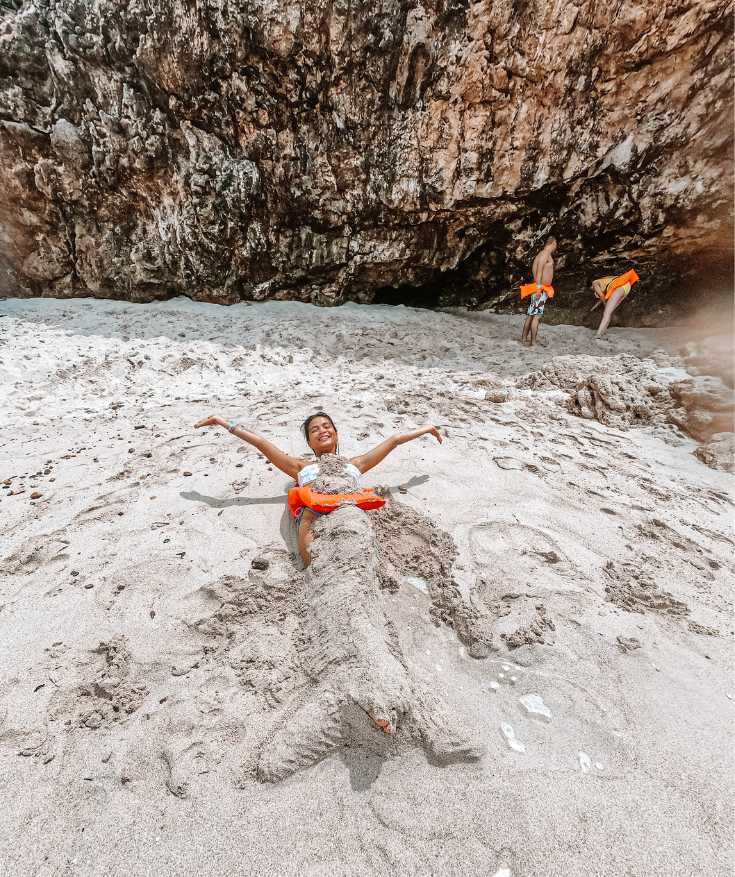 Know where your tour company is docked
There are many boat and ship marinas in the Riviera Nayarit area so after booking, make sure to ask your tour operator about the exact location of their boat docks on Google maps.
The 5 main points of departure for Islas Marietas are Puerto Vallarta, Nuevo Vallarta, La Cruz, Sayulita, and Punta Mita.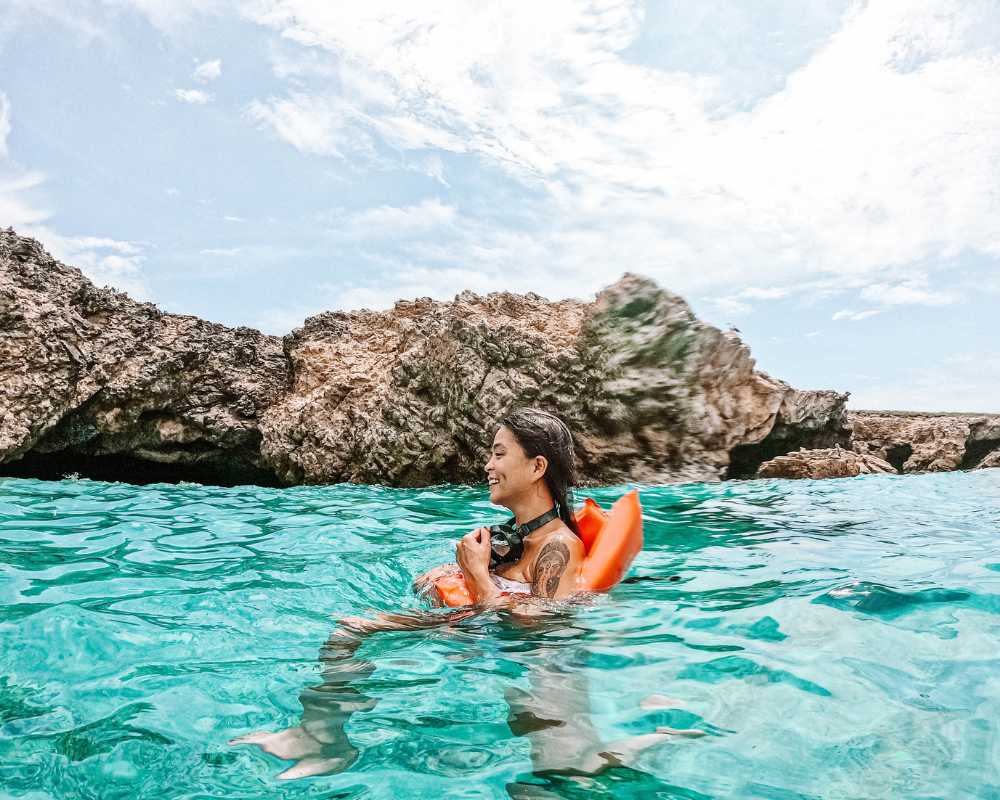 Drone rules in Marietas Islands
Drones are NOT allowed in the Marietas Islands. If you want to fly your drone, you can get a permit at the office in Puerto Vallarta but this is a long shot since the process can always take months or weeks!
Do not fly your drone in the Marietas Islands at all costs. There is a protected bird sanctuary here and you may distract their peace along with other creatures that are living on these islands.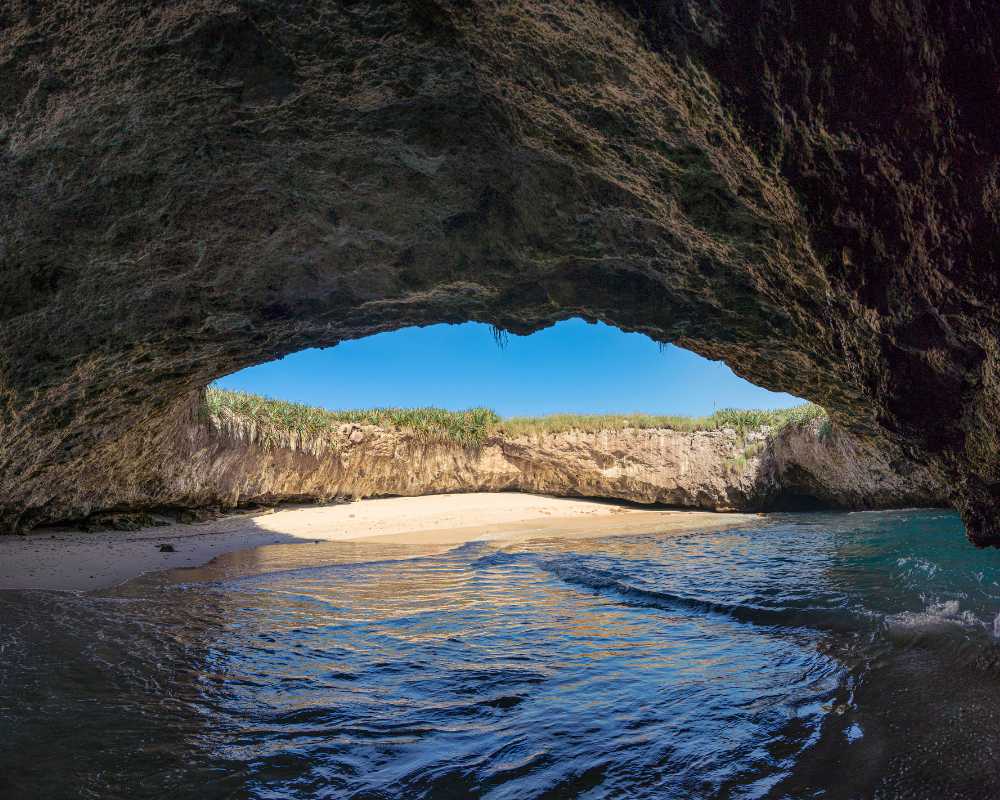 ✈️ Ready for your trip to Punta Mita? If you need more information about Marietas Islands Mexico, we'd be happy to update this post – – just leave your questions in the comment box below or join our communities where we answer questions for FREE.
🇲🇽 Punta Mita Travel Planning
✈️ How do I fly to Punta Mita?
The airport that serves Punta Mita is Puerto Vallarta International Airport. Our recommended booking platform is WayAway.
🚑 Do I need travel insurance to travel to Punta Mita?
YES, YOU DO! do not travel to Mexico without insurance. Check insurance plans on SafetyWing for as low as US$40 for full travel coverage.
🏨 Where can I book the best Punta Mita Hotels?
The best platforms for booking your hotel in Punta Mita are Hostelworld (for budget travelers) and Booking.com for boutique hotels. You will find great deals on Punta Mita resorts on Expedia.
🚗 How much is the car rental from Puerto Vallarta Airport to Punta Mita?
The normal car rental rate from PV Airport to Punta Mita is $25 USD per day. Check prices at Rental Cars Vallarta.
🧭 Can you help me plan my trip to Punta Mita?
ABSOLUTELY! We have locals on the ground who can plan itineraries with you. Get in touch with us and we will give you the best rates – no hidden fees, just transparent prices.
☕ Readers who support Mexico Insider help us continue bringing you the most honest content about Mexico. Consider donating to our coffee fund if you like the content that we do.
Trisha traveled to Mexico in 2018 and after a year, she found herself obtaining a 4-year residency visa in Mexico. She is the Editor-in-chief for our Living in Mexico Series which has helped over 3,000 Americans move to Mexico with ease. Trisha currently resides in Cabo San Lucas, Baja California Sur.