Looking for the best Ensenada wine tours? You're in the right place! I live in Los Cabos and visit Baja California's wine country every 3 months. In this guide, I will also share some of the best Valle de Guadalupe wine tours including information about the other valleys to visit for wine tasting.
Baja California wine country is becoming a popular destination, especially for those who are looking for a weekend getaway from California, USA.
Particularly getting recognized by its food and wine, many tourists living on the border of the US and Mexico have been particularly interested in this area as opposed to traveling all the way to Cancun.
There is an impression that all the wineries are in Ensenada City but in reality, the wine regions of Baja California are about an hour's away from Ensenada's capital.
All these locations and destinations are explained in this Ensenada wine tours guide but to give you an idea for your own research purposes, the places to visit in Baja California wine country are Valle de Guadalupe, Valle de Ojos Negros, Valle de Santo Tomas, Valle de San Vicente, Valle San Jacinto, and La Grulla.
However, in this list of Ensenada wine tours, you don't have to plan the trip yourself as the tour companies will pick you up and drop you off from different parts of Baja California including Tijuana.
You might also like: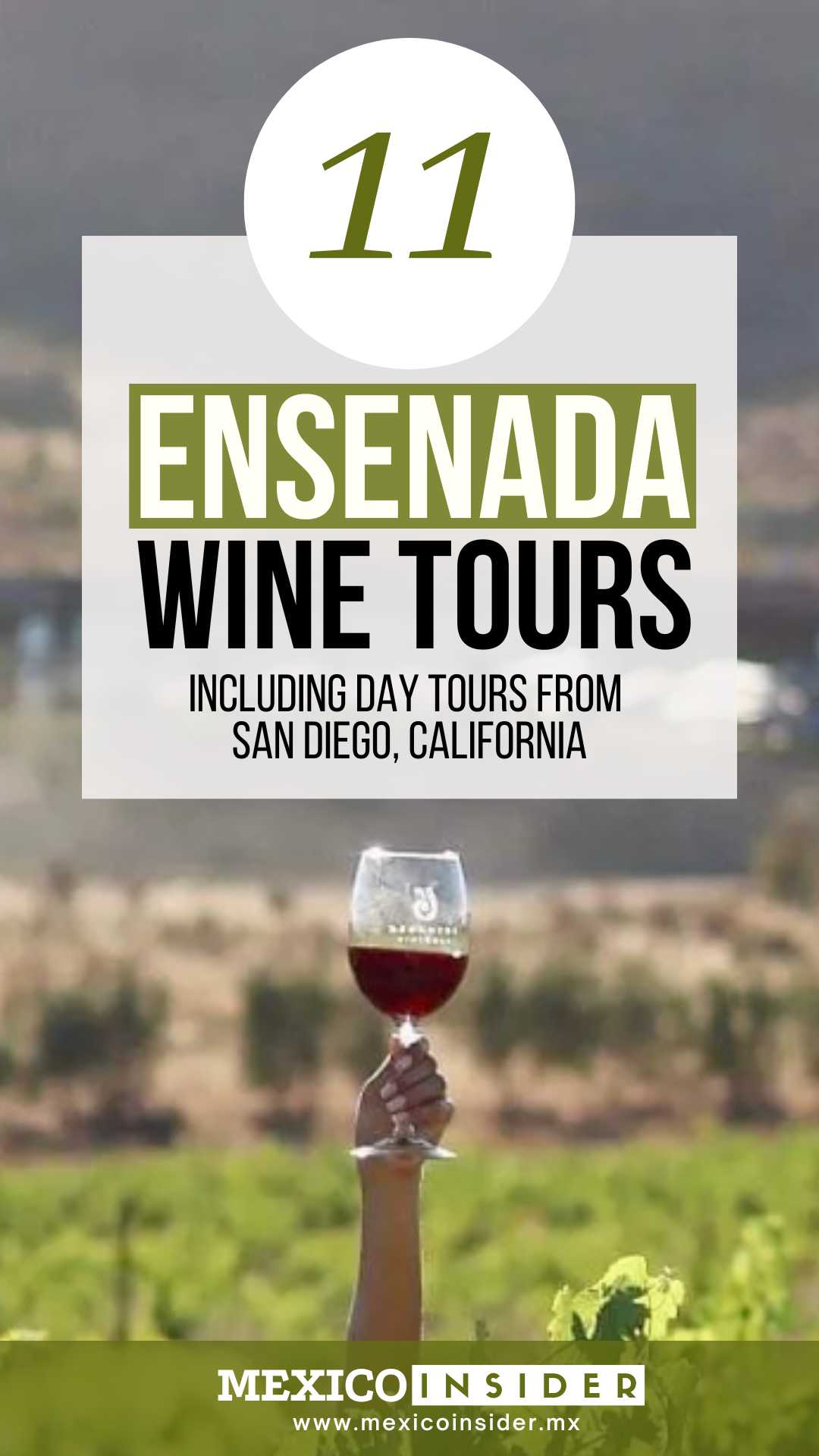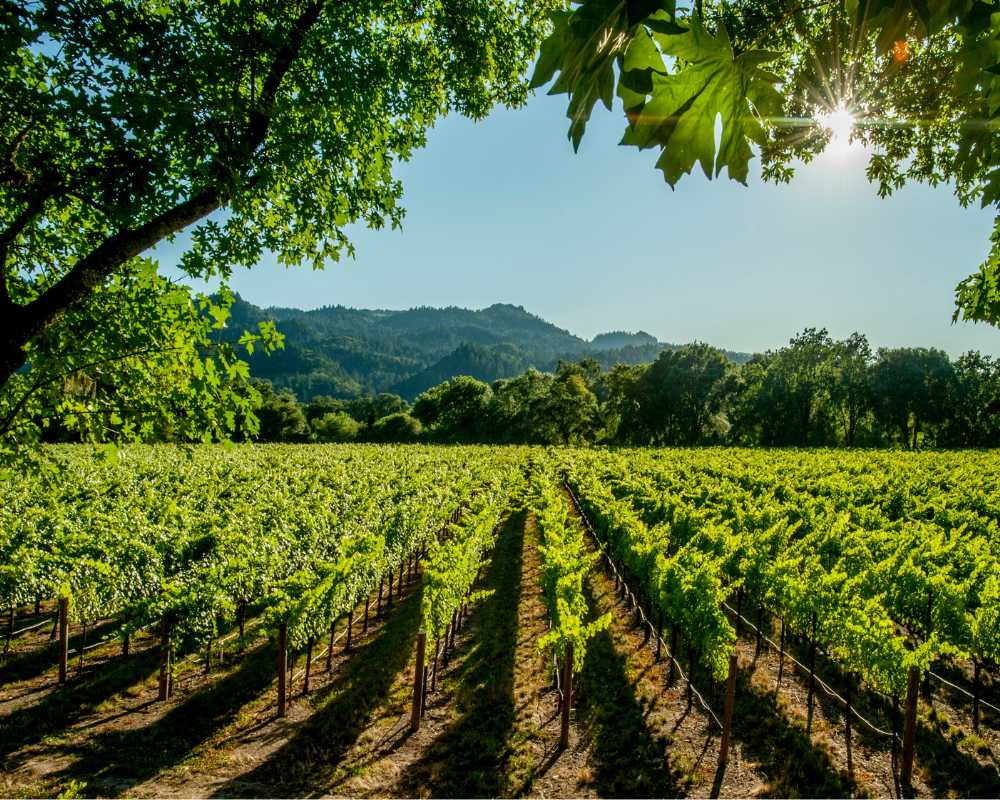 🍇 Can you do the Ensenada wine tasting without a tour?
ABSOLUTELY! You can book your own Ensenada wine tasting but you have to take care of transportation and preparing your route. We have an article about spending a weekend in Valle de Guadalupe which will help you see what a weekend wine trip in Ensenada looks like.
Going on an Ensenada wine tasting without a tour will also give you the chance to stop at your own pace, decide your route, and select the top wineries that you want to visit.
If you need help in planning your Ensenada wine-tasting route, just get in touch with us and we will give you the best options according to your preference. Please note that most of the wineries in Ensenada close at 5:00 PM so start your trip early to be able to visit the vineyards.
Reservations are also required for most of them but there are many along the road that accepts walk-ins. If you don't want to plan your route, just pop in and hope they can accommodate you.
How do you get around Valle de Guadalupe without a car?
Unfortunately, you cannot go around Valle de Guadalupe without a car. The transportation system is not that centralized as this state of Mexico is a car country.
If you don't want to drive or you are not bringing a car from the US, all these Ensenada wine tours below provide transportation, including pick-ups and drop-offs at Tijuana International Airport.
However, if you are staying a few days in Ensenada and Valle de Guadalupe, it's best to rent a car or drive your own car from the USA.
💨 Rent a car at Tijuana Airport
Get a rental car at TJ Airport for as low as $35 USD per day. Check out 👉🏽 Discover Cars Tijuana for the best deals!
Can you do Valle de Guadalupe wine tours for 1 day?
ABSOLUTELY! Most of the Ensenada wine tours in this article are good for day trips. There aren't any 2-day expeditions here so you will have the liberty to choose what works best for your schedule.
Bear in mind that if you are coming from the states, the tours start at 10:00 AM so make sure you are at the border or suggested pick-up points at the border before 10:00 AM.
Take into consideration the amount of time you have to spend crossing the borders of Mexico and the US. Sure, the drive to Valle de Guadalupe and Ensenada is just an hour but there is a possibility that you will spend longer if you don't have the express passes to enter Mexico (and back).
Get to know the Baja California Wine Country
The most popular area in the Baja California wine country is, of course, Valle de Guadalupe. With more than 50 vineyards and wineries in the area, this is the biggest wine producer not just in the Baja Peninsula but in the whole of Mexico.
However, there are other Baja California wine countries that are not that popular yet but at par with Guadalupe. Here are the other regions you can choose from, together with driving distances from Ensenada and San Diego, California.
🍷 Top-rated Ensenada Wine Tours
#1: From Tijuana: Valle de Guadalupe Private Winery Tour
⏱️ Tour length: 8 hours
💲 Price: from $107 USD per person
🌟 Rating: 4.9/5 stars
This is a full-day tour of Baja California Wine country visiting Ensenada wineries like LA Cetto, Baron Balche, and Bodegas F. Rubio.
This tour company will pick you up at Tijuana Airport (or your hotel in Tijuana) and drive through the scenic views of Valle de Guadalupe. Apart from the wine tastings, you will also get to try local products such as cheese, olive oil, jam, and bread (all included in the tour price).
This Ensenada wine tour will end with a lunch that you will have to pay for yourself (not included in the package price and is optional). We recommend you not skip lunch as this tour goes to some of the great restaurants in Valle de Guadalupe such as La Esperanza, Finca Altozano, and Malva (from US$25).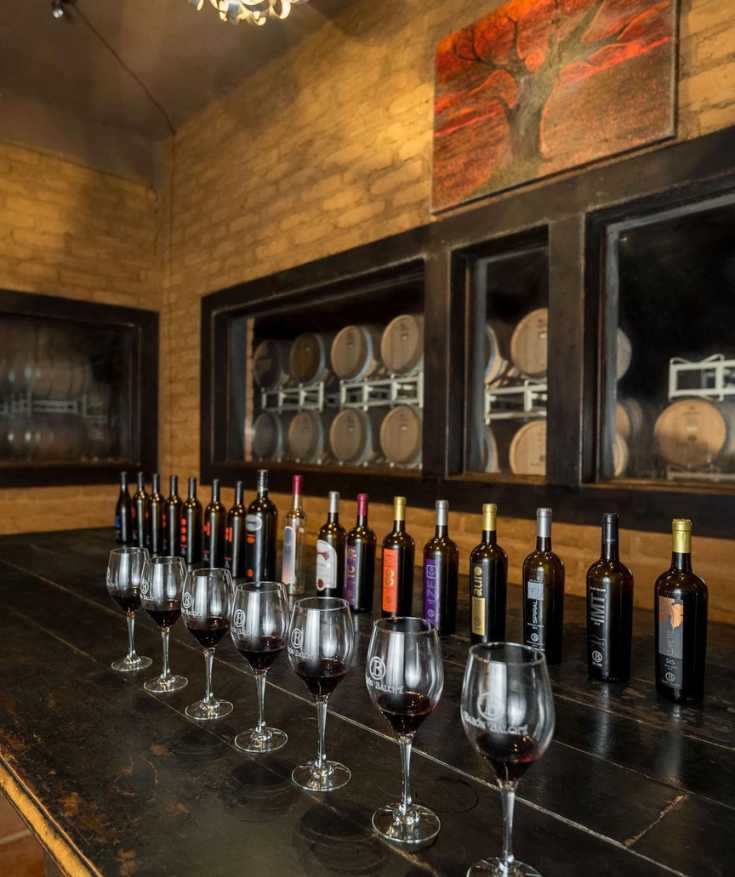 "Manuel was a great tour guide! He was very accommodating, making sure we had plenty of water on our journey and plenty of time at each space. When our lunch spot was closed he took us to a local tacos place that was MAGNIFICENT. We truly appreciated this gem that was off the road. Such a relaxing and lovely day!"

Miranda, United Kingdom
#2: Valle de Guadalupe Wine Tasting Tour
⏱️ Tour length: 7 hours
💲 Price: from $75 USD per person
🌟 Rating: 4.9/5 stars
This tour will take you to 4 wineries in Valle de Guadalupe namely Vinos Cruz, Clos de Tres Cantos, Xecue, and Sol y Barro. In these wineries, you will get to see the vineyards and try wines with the company of a local winemaker.
The pick-up time is at 9:45 AM and the transportation service is included in the tour price. At the end of the tour, you will have late lunch at a gourmet restaurant specializing in Baja Med cuisine. This tour is expected to end at 5:30 PM.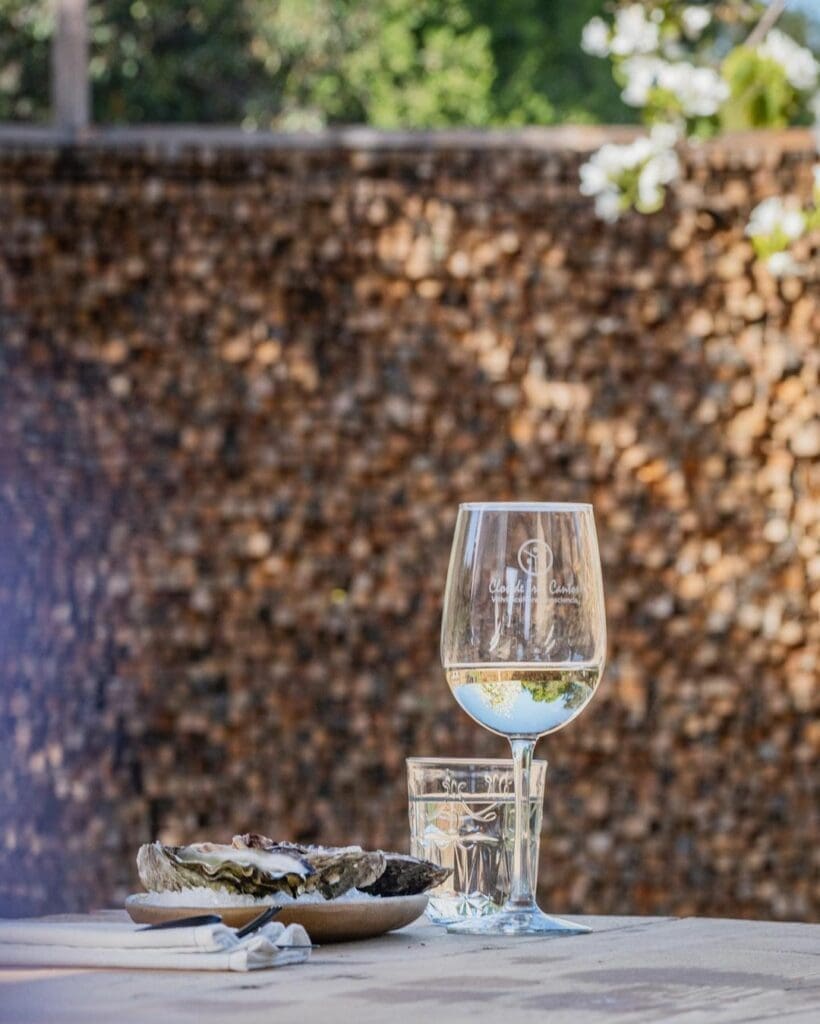 "I recommend eating breakfast before going on the tour! Such an amazing experience, my guide was Eugenia and we also had a sommelier with us, both were so nice! We visited 4 vineyards, they were all beautiful and the wine was so good!"

Rubi, United States
#3: Guadalupe Valley: Complete Wine Route
⏱️ Tour length: 9 hours
💲 Price: from $378 USD per person
🌟 Rating: 5/5 stars
This is one of the best Ensenada wine tours stopping in 4 major wineries namely La Cetto, Baron Balche, Domeq, and Casa Magoni. The tour will start with a savory breakfast at Doña Estela and La Macha, both of which are local restaurants in Valle de Guadalupe.
All the tastings are exclusive with wine and a small food pairing. At the end of the tour, a big lunch will be served in top restaurants like La Esperanza, Finca Altozano, or Contanzas. The restaurant choice depends on the availability of tables but all 3 are good!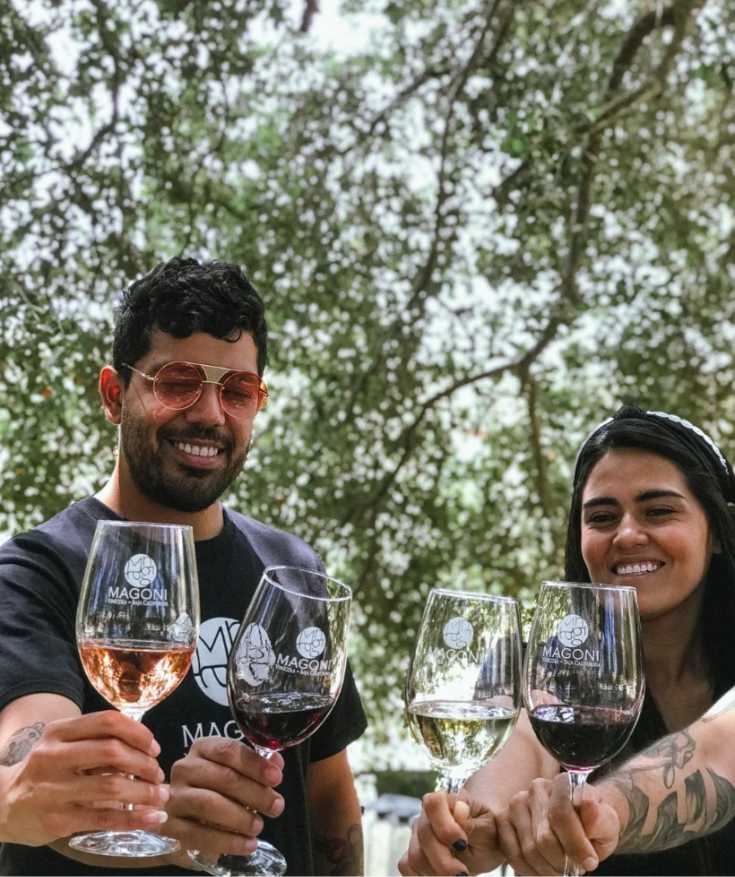 "It is an excellent local tour operator company. And the trip was great, you travel safely, with a Guide who knows perfectly every secret in the area. You visit four winegrowing houses, and you learn and enjoy the tastings. All the staff in the houses are very friendly and highly experienced. One suggestion: DO NOT eat breakfast !!!!! And it ends with a meal in an extraordinary Restaurant. Make space in your suitcases, surely you will want to buy labels that you cannot find them easily."

Gina, United States
#4: Ensenada wine tour with ATV (off-road)
⏱️ Tour length: 2 hours
💲 Price: from $70 USD per person
🌟 Rating: 5/5 stars
This experience is one-of-a-kind as it does not only focus on tasting but also on outdoor adventures. You will go on a wine-tasting adventure on an ATV and driving experience is not necessarily needed.
Before the tour, the guides will run you through the proper handling of the ATV and discuss safety precautions for the tour. The wine tastings and food are paid separately (from $25 USD) but all gear like helmets are included.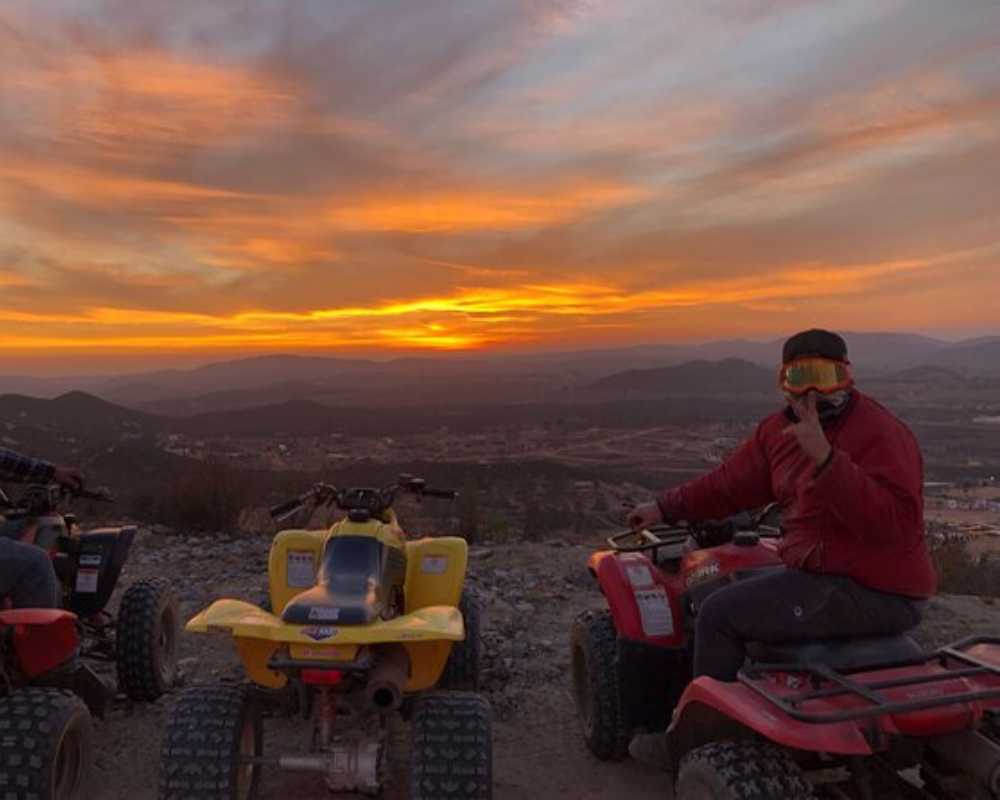 "We took the sunset tour and we were so happy we did! Danny our tour guide was amazing. Took us to the top of a hill where we experienced the beautiful sunset and views of Valle. He also took us to Corona del Valle winery where we enjoyed some good wine tasting."

Gloria, USA
#5: Guadalupe Valley Wine Route Tour in Baja California
⏱️ Tour length: 7 hours
💲 Price: from $77 USD per person
🌟 Rating: 5/5 stars
This extensive Valle de Guadalupe wine tour starts at 10:00 AM. The tour guide will pick you up at any of your hotels in Ensenada or Valle de Guadalupe and the transportation service is included in the tour price.
You will also get to visit the Wine Museum of Baja California where the deep cultures of wine in Mexico are on display. Along the way, you will visit vineyards and do wine tastings in each winery.
This Ensenada wine tours will also bring you to the region of Santo Tomas, visiting one of the oldest wine routes in Mexico (130 years).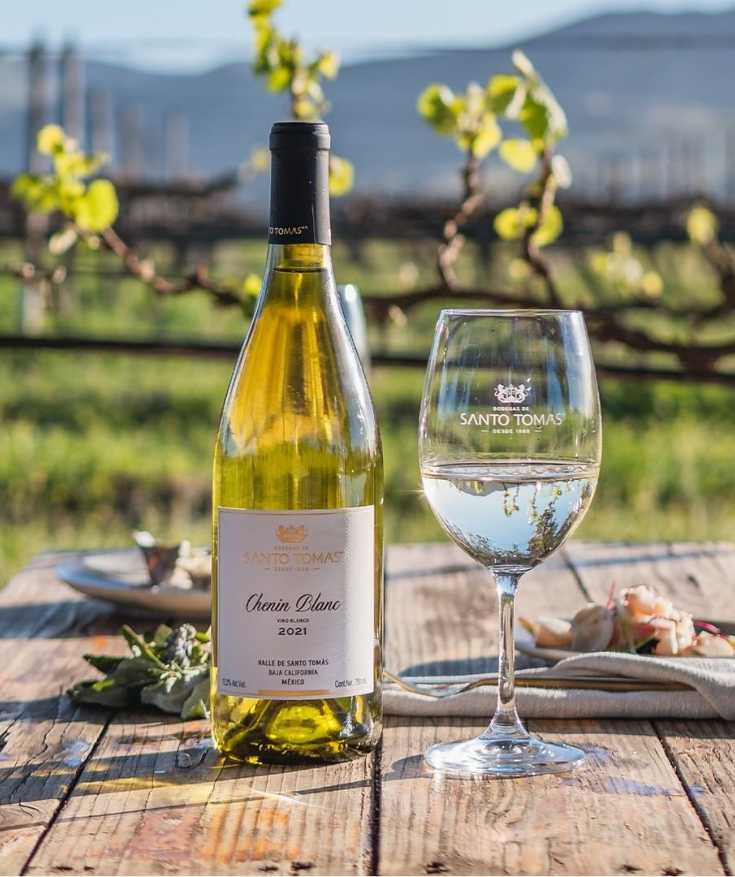 "We had a wonderful time in the Valle de Guadalupe. The Wine Route tour was very well organized and we were able to visit 8 wineries over two days. Eugenia and Sam (our guides) were so knowledgeable about the wine and wineries in the area. They even organized lunches and dinners for us and helped us find transportation in the evenings. I would highly recommend this tour."

Madelyn, United States
#6: Live the Wine Route in Valle de Guadalupe
⏱️ Tour length: 6-10 hours
💲 Price: from $78 USD per person
🌟 Rating: 3/5 stars
The Live The Wine Route tour starts in LA Cetto, an internationally known wine producer and is one of the biggest in Mexico. Here, you will taste 3-5 glasses of varied wines.
Then you will proceed to three more vineyards namely Casa Frida, Viñwso Cuatro Cuartos, and Bodegas Santo Tomas, all of which include a tasting of 5 glasses.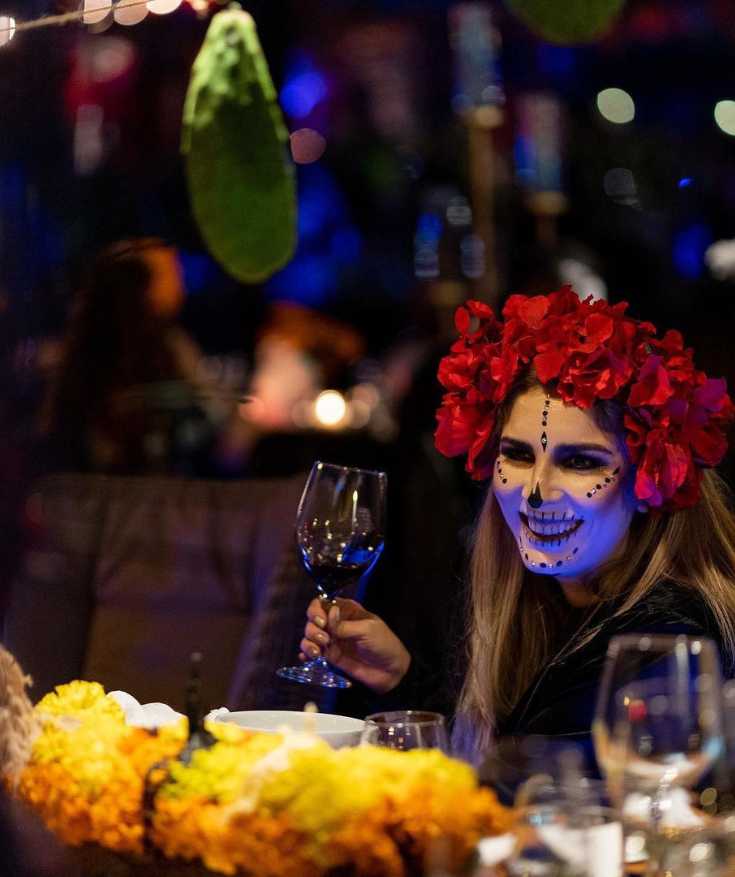 "Our Wine Tour in the Guadalupe Valley outside of Ensenada with Luis Ramirez was fabulous! From the beginning of my contacting Luis about the tour details Luis was responsive and extremely helpful. Everything about the organization and execution of our day in the wine country was perfect! Every detail was taken care of. Luis had a wonderful day planned for us, but he was very flexible in changing it up based on our preferences."

Sally, United States
🥇 #7: Valle Experience by Ansell Wine Tours
⏱️ Tour length: 8-10 hours
💲 Price: from $201 USD per person
🌟 Rating: 5/5 stars
Valle Experience by Ansell Wine Tours is our top-recommended Ensenada wine tour, handpicked by our Editors. Finca La Carrodilla, Viña de Frannes, and Villa Montefiori.
You will also have lunch at Solar Fortun, a local family-owned restaurant backed by a canyon view. This restaurant serves seafood, salads, steaks, pasta, and desserts.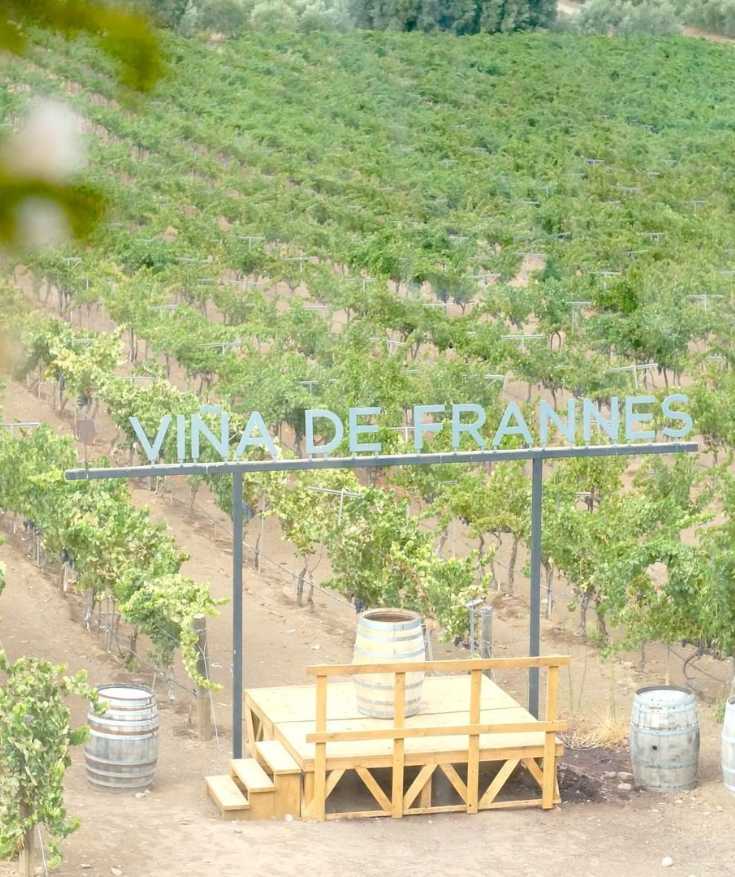 "The whole experience was amazing from start to finish. Paola was great with communication while personalizing our itinerary and made sure we had all the information we needed for a smooth tour experience. Dali was our tour guide/driver and was so informative and great to hang out with throughout the day. He stayed in constant communication with us and made sure we had everything we needed throughout the day. Would def do this tour again but try new wineries and restaurants. Do not hesitate to check them out next time you're in Valle."

Christina, United States
#8: Xecue Wine Tasting in the Guadalupe Valley
⏱️ Tour length: 1 hour
💲 Price: from $39 USD per person
🌟 Rating: 5/5 stars
Visit the tasting room of Xecue Winery in Valle de Guadalupe and try 5 different wines: 3 reds, 1 rose, and 1 white, all from Xecue's premium wine collection.
This is considered the best in value of all the Ensenada wine tours and definitely one of the most affordable. Xecue requires a 72-hour booking period which you can also cancel 24 hours before the tour should your plans change.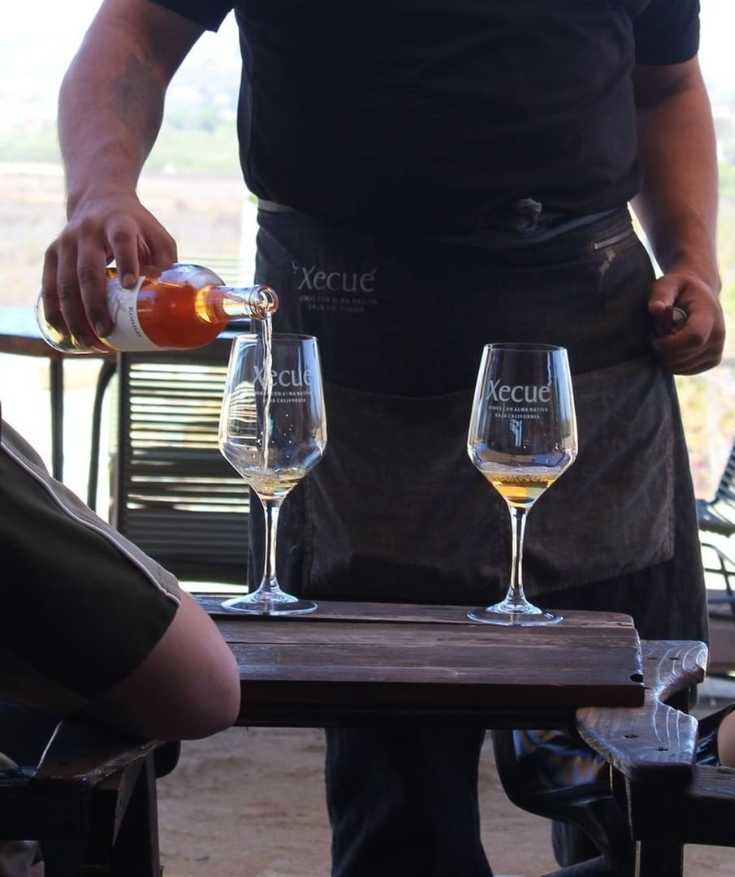 "My husband and I had a lively afternoon at Xecué. Leo was very knowledgeable in describing all of the wines and the processes. The food was absolutely amazing. We will go back again."

Erin, United States
🥈 #9: Ojos Negros Valley Wine and Cheese Route Tour
⏱️ Tour length: 6 hours
💲 Price: from $96 USD per person
🌟 Rating: 5/5 stars
This Ensenada wine tour focuses on the valley of Ojos Negros, about 25 minutes from the city of Ensenada. The winery stops in this tour are Vinicola Infinito and La Cava de Marcelo.
The last stop will be at a lavander farm called Aleyha Granja De Lavanda that has a gourmet restaurant (lunch is included in the package). If there is not availability at the lavander farm, the guide will take you to Casa de Marcelo, another top restaurant in Ojos Negros.
This tour is ideal for those who want to get to know the cheese of Northern Mexico.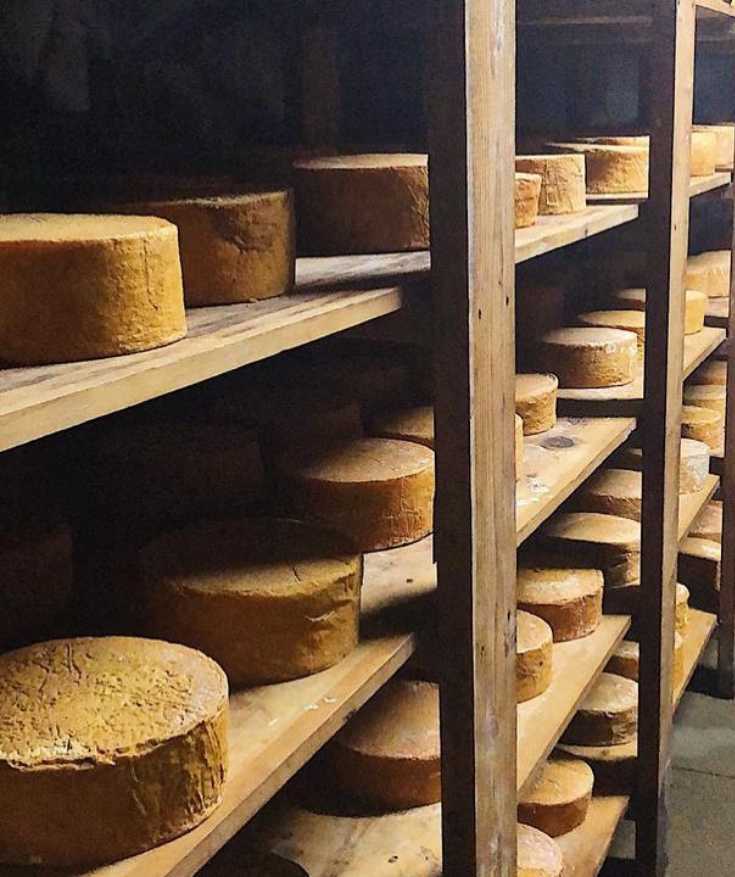 "We (my wife and I) absolutely satisfied with this trip and very thankful to Eugen and Luigi who was our guides. Car arrived on time and was clean and 100% meets Covid-19 requirements. Our guides were VERY prepared for journey and we received the answers on all our questions (history of the area, infrastructure, current situation, etc..) The program of the tour is capacious and very comprehensive. Thank you Eugen and Luigi for been ours guides!"

Vladimir, United States
#10: Sensory Tasting with Chocolates
⏱️ Tour length: 1 hour
💲 Price: from $35 USD per person
🌟 Rating: 4.5/5 stars
Don't have much time but want to do a wine and chocolate pairing? This sensory tasting with chocolates is the best option. You can do a deep wine and chocolates pairing with a sommelier for under an hour!
This experience is private and it also includes a tour of the vineyard and the cellars where you'll witness their elaborate winemaking process. The catch of this tour: it's a blind tasting!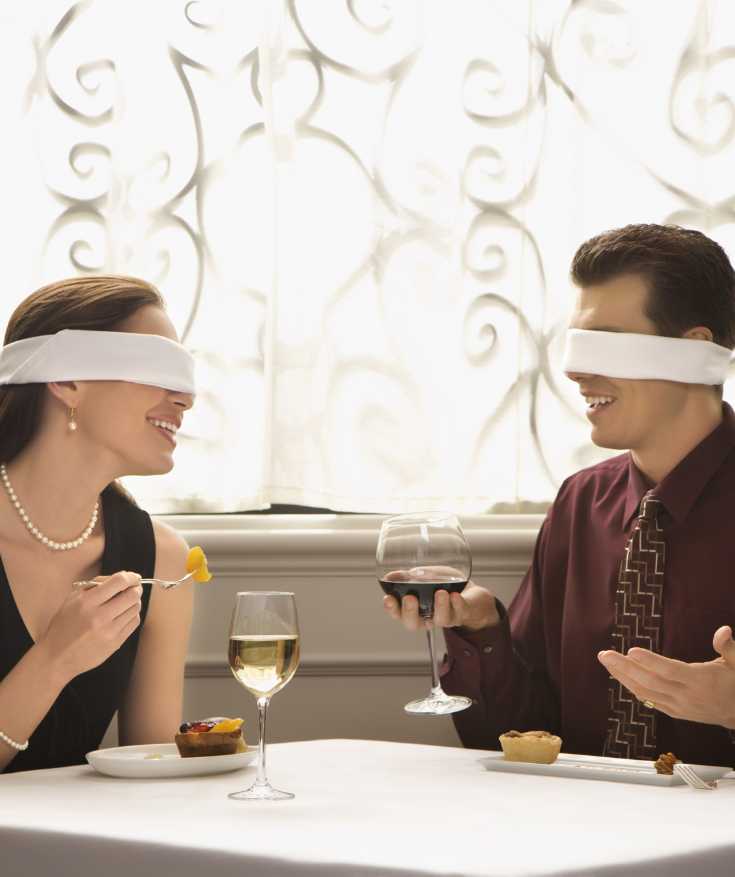 "One of the best experiences I've had in wine tasting. Our guide was professional courteous and knowledgeable. You definitely get more than what you paid for. We had a private tasting in an intimate room after the tour that felt VIP for sure. We even got to meet the owner of the winery, who happened to be passing by and he was the nicest guy. After the tasting we were left in the room to enjoy the rest of the wine bottles with our party and to take pictures. Wonderful experience!"

Martha, United States
🥉 #11: Valle de Guadalupe winery and brewery tours
⏱️ Tour length: 10 hours
💲 Price: from $350 USD per group
🌟 Rating: 5/5 stars
This tour not only focuses on wines but will also give you an idea about the beers of Baja California. Apart from wine, this state is also well-known for its award-winning artisanal beers.
The best thing about this Ensenada wine tour is that they don't have a fixed list of wineries to visit – they will give you a list and you will pick your own! This is one of the best Valle de Guadalupe wine tours if you are looking for flexibility and a more slow-paced tour.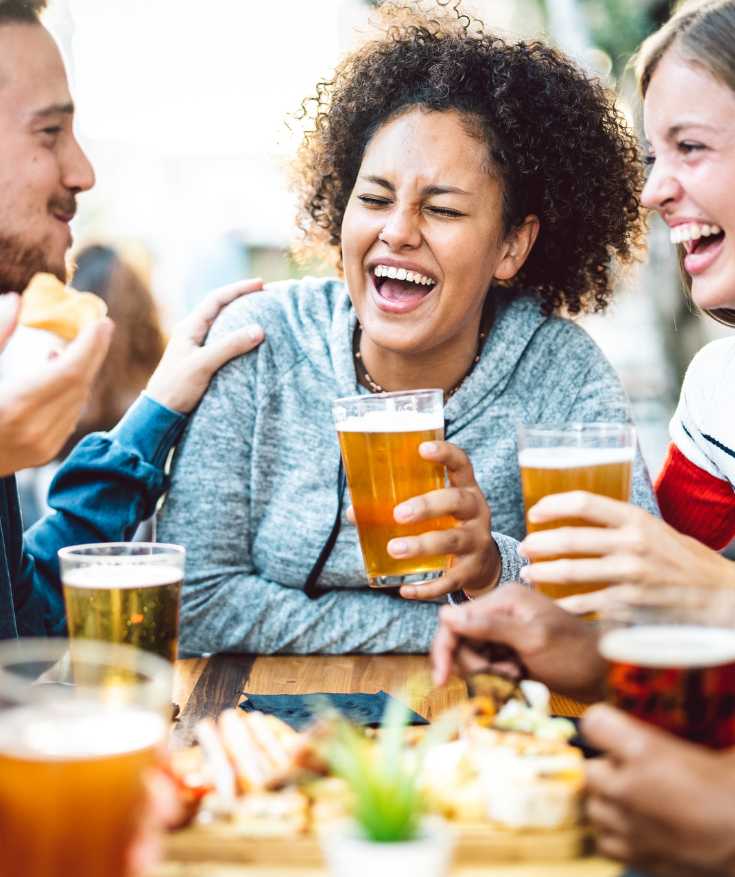 "We had a great time, we really felt like VIPs. Alfredo is bilingual and knows his way around the valle. I found this transportation service on Google, it had the best price. We stopped at some pretty amazing wineries. I highly recommend this company and I will be using them in the future."

Priscilla, United States
✈️ Ready for your trip to Ensenada Mexico? If you need more information about Ensenada wine tours, we'd be happy to update this post – – just leave your questions in the comment box below or join our communities where we answer questions for FREE.
Trisha traveled to Mexico in 2018 and after a year, she found herself obtaining a 4-year residency visa in Mexico. She is the Editor-in-chief for our Living in Mexico Series which has helped over 3,000 Americans move to Mexico with ease. Trisha currently resides in Cabo San Lucas, Baja California Sur.