I recently went on a fantastic Valle de Guadalupe weekend and this is my new favorite destination in Baja California! Since it's super near my home in Los Cabos, I decided to spend more weekends here and get to know all about Mexico's wine country.
I spent almost a week of wine tasting and eating here but in this post, I will only share a Valle de Guadalupe weekend itinerary. It will be enough time, I promise!
☕ Do you like our content? Help us continue to do better! Support our honest and transparent journalism by donating to our coffee fund.
???? Are 3 days enough in Valle de Guadalupe?
Valle de Guadalupe is just a 2-hour drive from San Diego so it has been a popular destination for Southern Californians. To be honest, you can easily do this as a day trip, especially if you live in San Diego.
I also met a lot of people from LA when I visited Valle de Guadalupe for a weekend! It's impressive how they drove all the way from Los Angeles to see Mexico's wine country!
Within this 3-day Valle de Guadalupe weekend, expect to eat, drink, and sleep. Nothing more. There are over a hundred vineyards in Valle de Guadalupe.
Although you are not expected to visit them all, note that there aren't other things to do here. It's purely a food and wine experience.
???? What to expect
You will be driving a lot within Valle de Guadalupe because there isn't public transportation in this area. It's really a car area so you have no choice but to drive.
Wine tasting prices in Valle de Guadalupe start from US$15 (for 3 reds and 1 white). If you want to buy bottles, there are very good ones for as low as US$20.
Make sure to book the restaurant reservations in advance since weekends in Valle de Guadalupe are super busy. The good ones will be fully booked for sure.
I had to miss many places to eat here since I didn't make the reservations in advance. You can't just walk in since they are always booked. Valle de Guadalupe uses OpenTable for reservations.
I read in many travel guides that you need to reserve for the wine tastings so I did reserve in advance. However, when I was there, I also found out that you can easily walk into wineries to do a tasting. The reservations-only apply to the big wineries.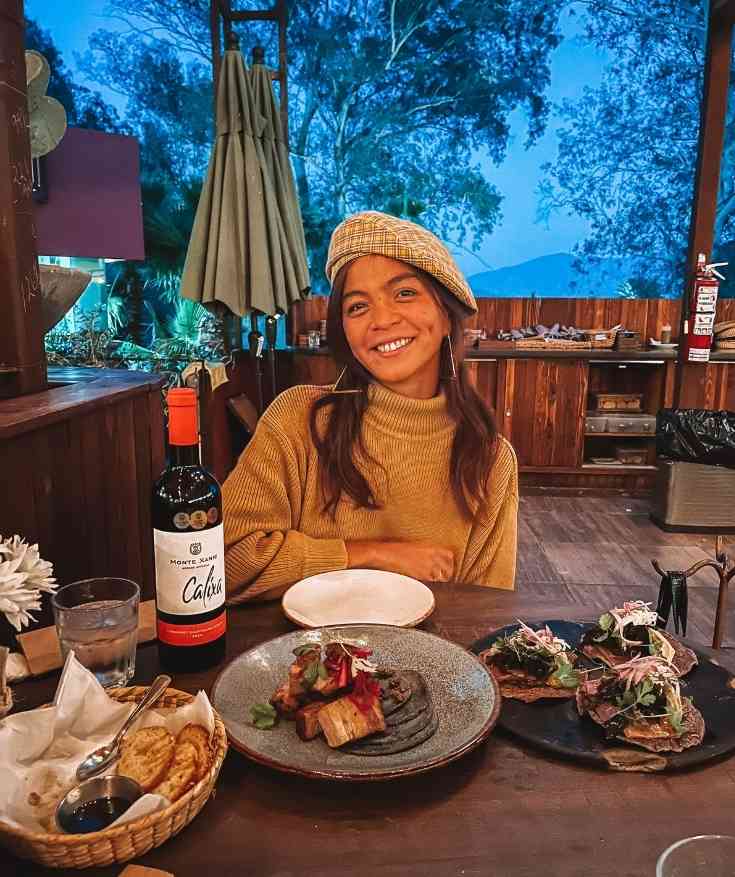 When doing a wine tasting, you must aim to visit as many wineries as you can so don't drink all the wine. Just try it, identify the notes, and move on to the next one.
Wine tasting does not mean that you have to get drunk. The more wineries you visit, the more you'll get to know about the wines of Mexico.
I also noticed how Valle de Guadalupe is more popular with Mexicans than foreign tourists. All the restaurants and wineries I went to are packed with locals and it's a great sight to see since most places in Mexico are always touristy.
????️ How to get to Valle de Guadalupe
Valle de Guadalupe is located in Ensenada but there are no airports in Ensenada. To get to Valle de Guadalupe, you have to fly to Tijuana.
You can rent a car at Tijuana Airport and it costs around US$20 per day. The rental car offices are right in front of the arrivals area. There will be different companies there you can choose from (Avis, Budget, Europcar).
I booked my rental car in Tijuana online so it was ready when I arrived. I paid a security deposit of US$250 for the 4-day rental and this deposit will be returned once I bring the car back to TJ.
Many people drive from Los Angeles or San Diego for a Valle de Guadalupe weekend. Crossing the border and going to Mexico is easy and fast.
But you may encounter long lines going back to the US since this is a very busy border. To avoid long lines, you can apply for a Sentri or Redi Lane passes. This will be helpful if you are frequently crossing the US-Mexico border via Tijuana.
From Tijuana, it will be a 2-hour drive to Valle de Guadalupe. Take the coast route (towards Rosarito) because it's safer. You can also go inland through Mexicali but there will be many checkpoints there and rough roads.
Make sure to take cash at the airport. There are ATMs right next to the rental car offices. While many wineries in Valle de Guadalupe accept credit cards, you still have to have cash.
????️ Where to stay in Valle de Guadalupe
I stayed in an Airbnb in Valle de Guadalupe since I was visiting different wineries. Most of the wineries also have places to stay. I just did not want to lock myself to one winery since I really planned to visit 3-5 wineries a day.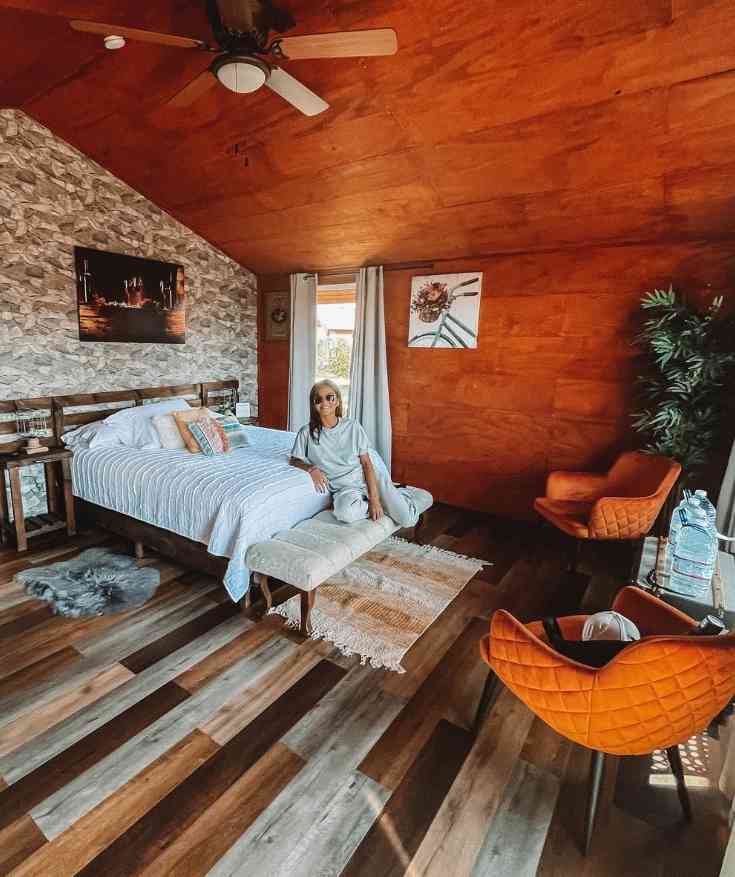 If you want to stay in a hotel, here's what I recommend:
Pin this post on Pinterest and save it for later!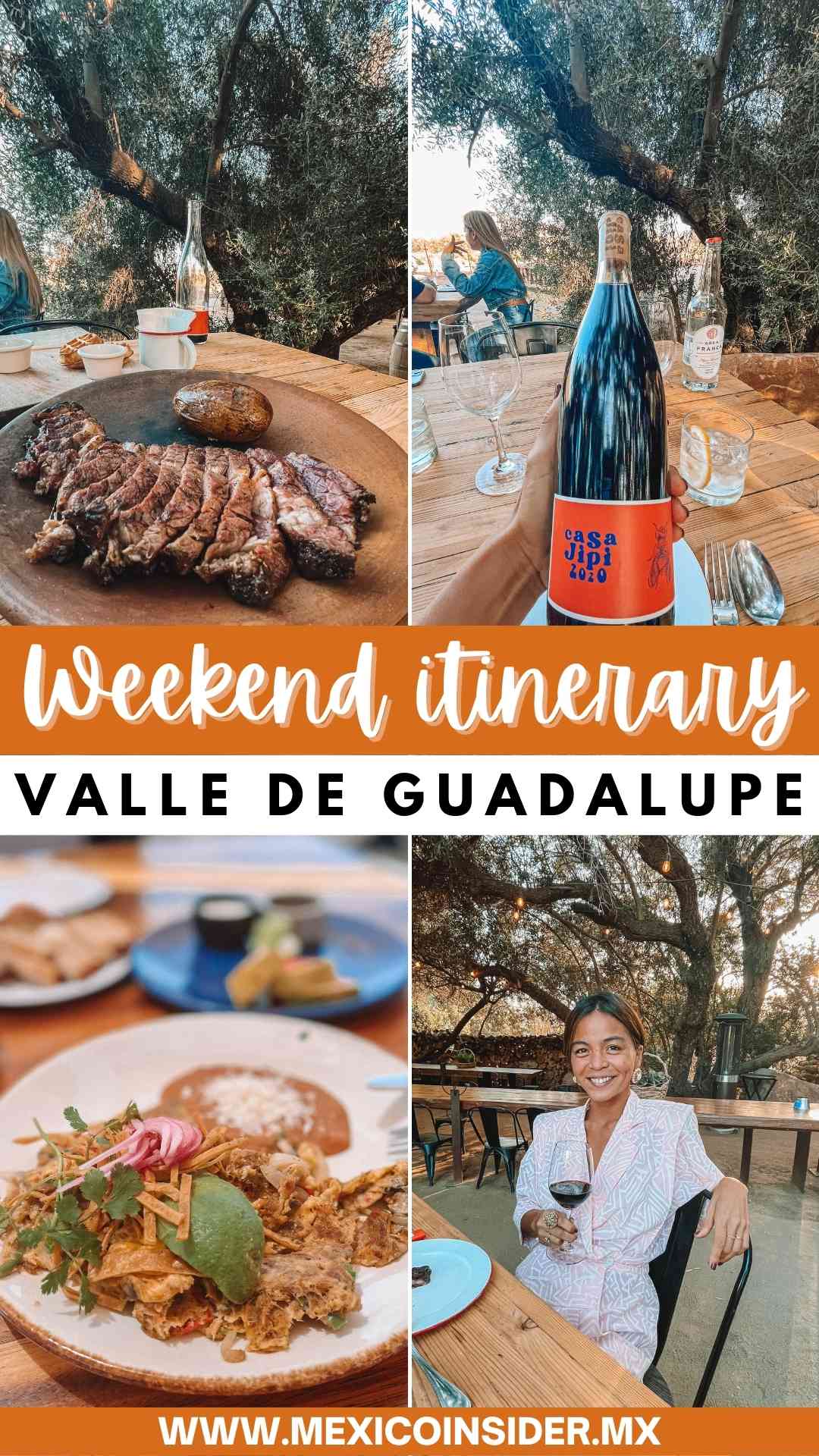 ???? Valle de Guadalupe weekend itinerary for 3 days
Valle de Guadalupe weekend day 1: Friday
Friday sunset time is a good time to arrive and start your Valle de Guadalupe weekend. Most hotels have pools and also sell wine on their property. Check-in time in Valle de Guadalupe is at 3:00 PM.
It is also almost always cold in Valle de Guadalupe and these properties have heated pools. As soon as you've settled down, you can go to early dinner.
Many of the restaurants in Valle de Guadalupe has outdoor seating so it's nice to arrive right just before sunset.
Dinner at Bruma
???? Bruma Wine Garden
???????? Reserve at Bruma Wine Garden
Bruma Wine Garden is a pop-up by Bruma. It has outdoor seating that is overlooking the vineyard. The restaurant is covered by trees (no roof at all!) and there are large tables for big groups.
Their wine selection didn't have many Mexican wines but they are big in European wines (Spain, Italy, and France). I ordered a bottle of Nebbiolo from Casa Jipi that costs US$30.
They serve high-quality food. Appetizers are mostly seafood and they also have steaks on the menu. I also loved the Spanish croquettes with crabs as a starter.
The plates are small so I was able to order many things to try their full menu. Bruma is also a great place for brunch – you can easily spend the whole afternoon eating and drinking here!
???? Get genuine and honest content like this by subscribing to our newsletter. We send high-quality information once a month. NO SPAM. NEVER.
Valle de Guadalupe weekend day 2: Saturday
Breakfast at Salvia Blanca
???? Calle Merlot Parcela 325
???????? Reserve at Salvia Blanca
I didn't plan on going here but the owner of the Airbnb I was staying in recommended it. It was also just a 5-minute drive from my place.
Salvia Blanca has really good breakfast food. I ordered the machaca with eggs. Machaca is salted beef that was dried in the sun and pounded (like corned beef). You need to try machaca because it is a typical breakfast in Baja California – I am sure you'll love it!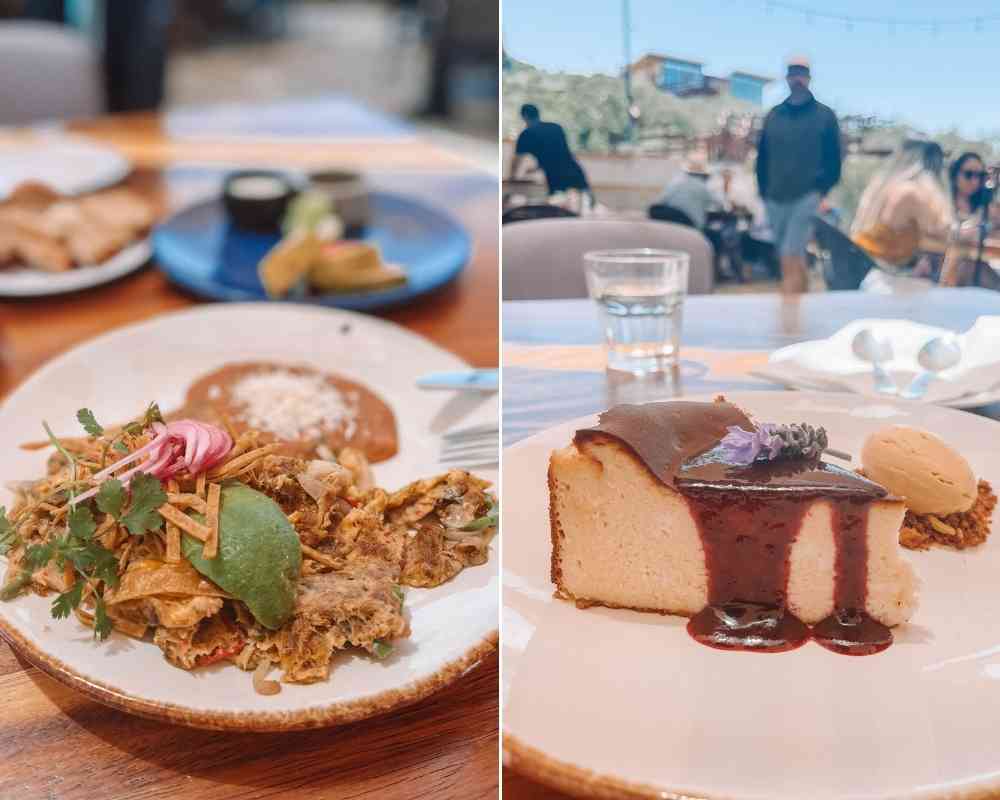 For dessert, I had the Basque Cake which is a Spanish-style cheesecake bathed in a blueberry compote with berry ice cream and nuts crumble.
They have bands playing every weekend and they also have their wooden cabins if you'd like more options for places to stay in Valle de Guadalupe.
Wine tasting at El Cielo Winery and Resort (with lunch)
???? Carretera El Tigre-El Porvenir
???? +52 646 978 0011
El Cielo Winery is a big resort and they have everything should you choose to stay in one place where you can do everything. They have restaurants and many different activities within their property.
I didn't stay here and I only did El Cielo's signature wine and chocolate pairing (US$120) as this is one of their best-sellers. Their chocolates are from a local provider in Tijuana and were handpicked by their experts to perfectly pair with their wines.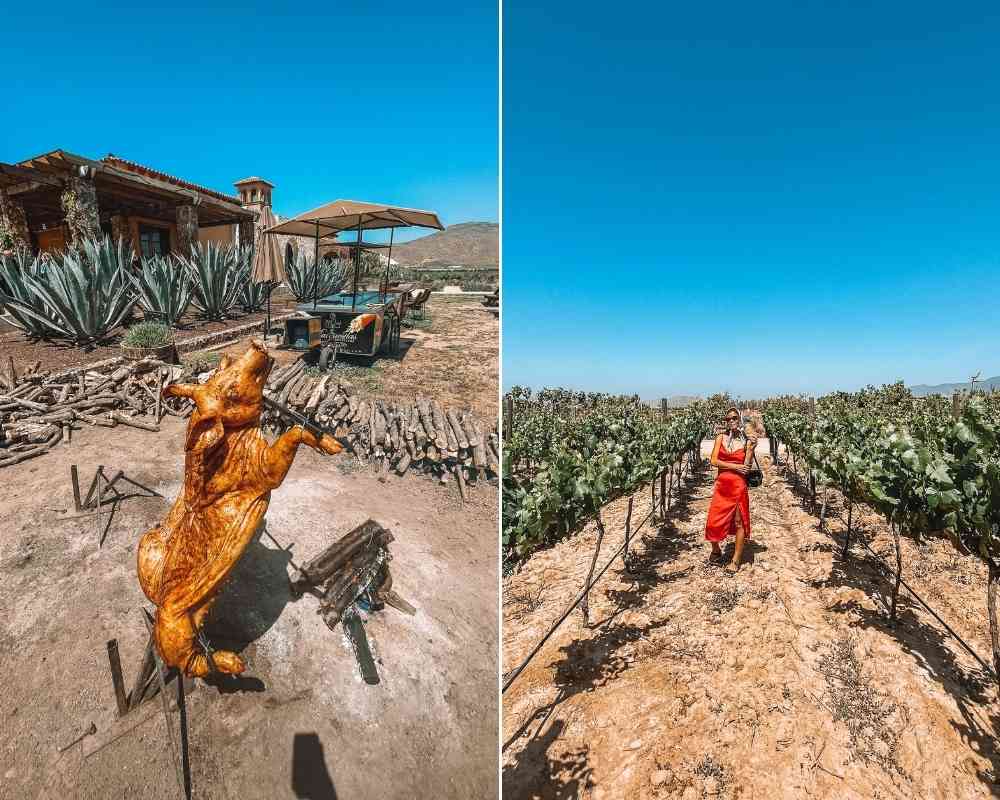 Should you get hungry, they have two restaurants within the property called Latitude and they also have an outdoor barbecue lunch every Saturday and Sunday.
The barbecue lunch is highly recommended as they serve borrego and lechon that are slow-cooked around fire for 6 hours.
Wine tasting at Cava Maciel
???? Calle sonora lote 2, Manzana
???? +52 646 161 8471
I loved the tasting at Cava Maciel because the staff was super-friendly! It was a very casual tasting and I love their reds here. I also loved the vibe of the place!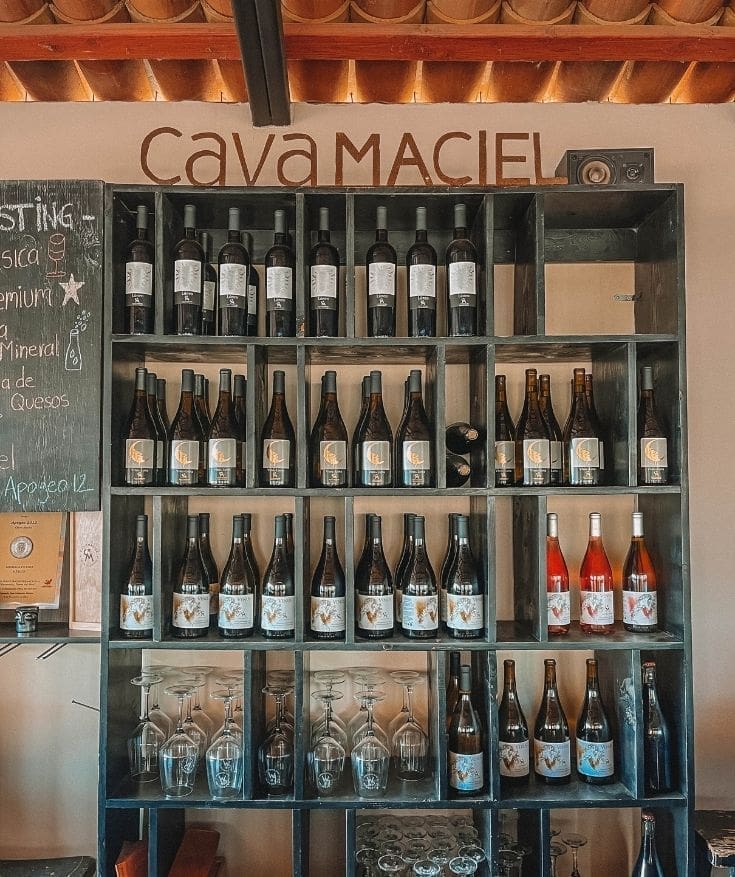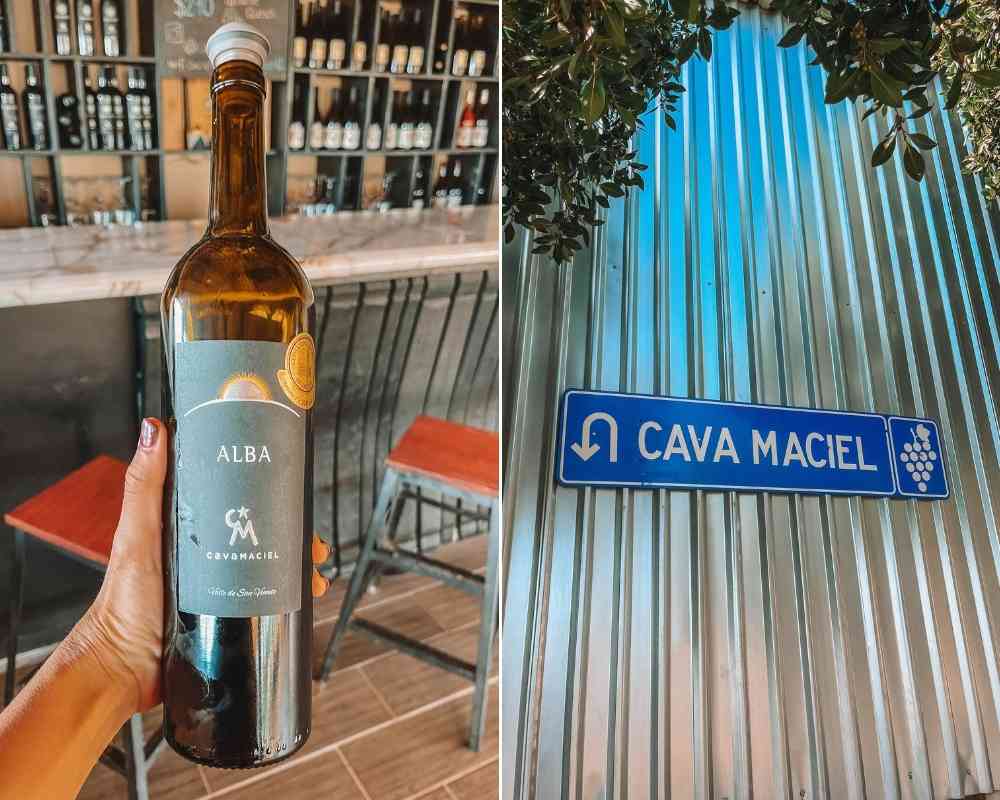 They don't really serve food but I ordered a big cheese platter (Oaxacan/Queretaro cheese) for only US$17. You can opt to do the tasting at the bar or their outdoor seating but I prefer the bar.
All the wines I had in Cava Maciel are vintage 2015. My favorite is their Alba Cabernet Sauvignon and the Via Lactea Merlot. The Appogeo Nebbiolo was really good, too and I brought a white (Venus) to bring home!
Wine tasting at Montefiori (Paoloni)
???? Camino el Porvenir Parcela 26-1
???? +52 646 977 5503
I walked into Montefiori without reservations. They do the tastings in their restaurant so they didn't really mind. I wasn't also required to order food although I've seen appealing plates from the other tables.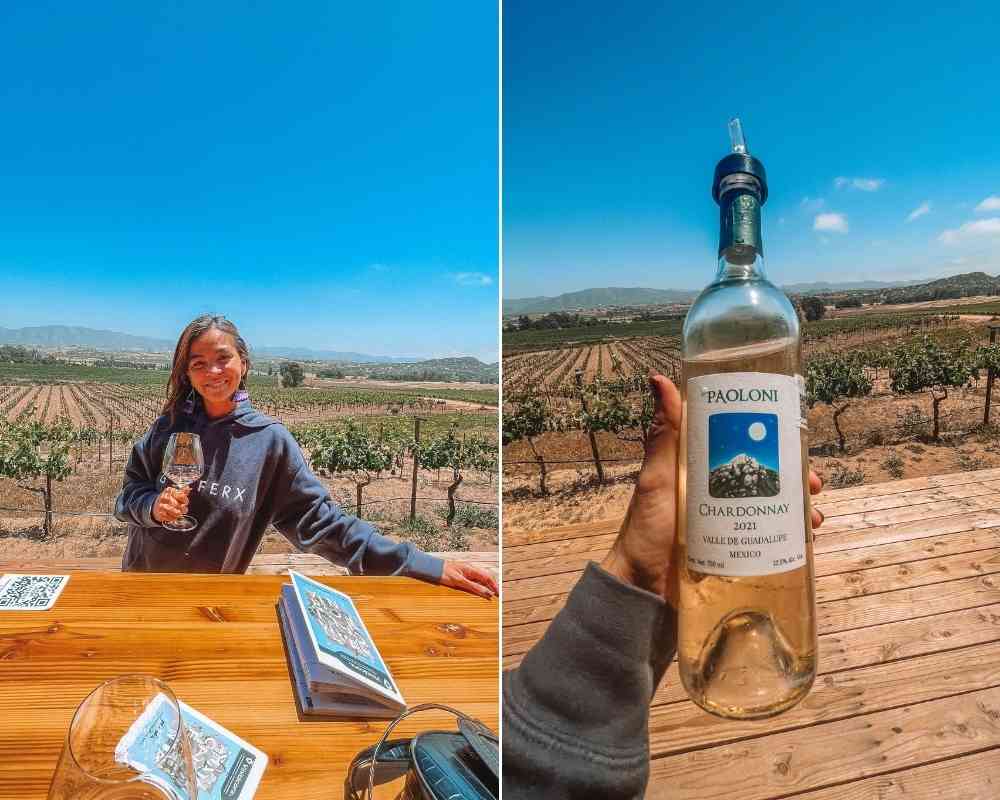 The restaurant at Montefiori is a glass structure on higher ground overlooking their vineyards. The tasting cost US$25 for 1 white and 4 reds.
Paoloni's Sangiovese and Nebbiolo are my favorites here and I did buy a Chardonnay bottle to go! They also have accommodations called Villas Montefiori which cost US$200 per night.
Dinner at Deckman's
???? Carretera Ensenada-Tecate Km. 85.5
???????? Reserve at Deckman's
Deckman's is my favorite restaurant in Valle de Guadalupe because they have so many meat options! I always order the steak and the bone marrow here – they do it really well!
I highly recommend their tasting menu (9-course). They are small plates with varieties of meat, seafood, and vegetables only for US$75! This is the best way to try all the dishes at Deckman's. I truly enjoyed their tasting menu.
I also love the open kitchen layout of Deckman's where you can watch all the kitchen action. The restaurant area is big but all their tables and chairs are outdoors.
Valle de Guadalupe weekend day 3: Sunday
Brunch at Fauna
???? México 3 km #73
???????? Reserve at Fauna
Fauna is probably the most-booked restaurant in Valle de Guadalupe. I've tried many times to book a table here but no luck. They are always full and the available hours are really late (i.e. dinner at 9:30 PM or lunch at 5:00 PM).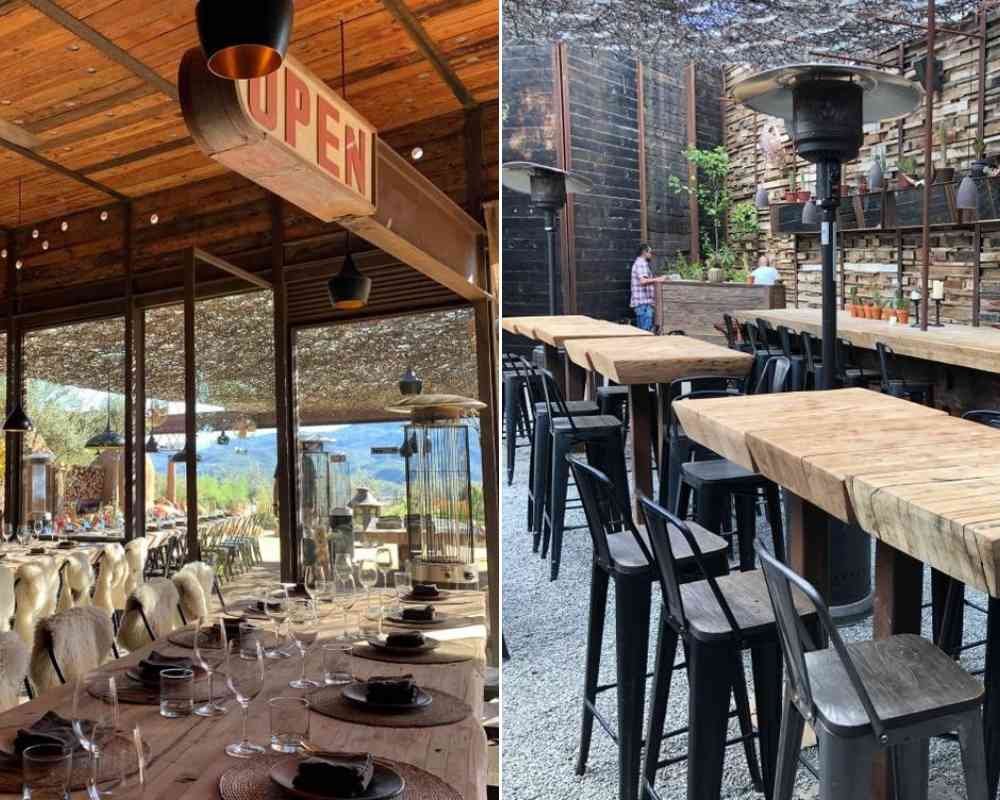 Fauna is located in the same compound as Bruma Wine Garden but they serve very different food. Order the tasting menu as they are also paired with drinks (not only wine but beers and other liquors, too).
The waiters and servers here are very impressive. They've explained the tasting menu and pairing very well. I think this is one of the best services I received during this trip! I love it when waiters know what they are talking about.
✈️ Ready for your trip to Valle de Guadalupe? If you have any questions about this Valle de Guadalupe itinerary, I'd be happy to update this post – just leave a comment below!
Trisha traveled to Mexico in 2018 and after a year, she found herself obtaining a 4-year residency visa in Mexico. She is the Editor-in-chief for our Living in Mexico Series which has helped over 3,000 Americans move to Mexico with ease. Trisha currently resides in Cabo San Lucas, Baja California Sur.