Immerse yourself in the vibrant culinary scene of CDMX through engaging and interactive cooking classes in Mexico City.
From passionate amateurs to seasoned home cooks, these courses provide a unique and hands-on approach to learning authentic Mexican cuisine.
Expect to explore bustling local markets to source fresh, traditional ingredients before stepping into a warm, welcoming kitchen.
Under the guidance of expert chefs, you'll master the art of making iconic dishes like mole, tamales, and chiles en nogada.
Cooking classes in Mexico City not only teach cooking techniques but also delves into the rich cultural and historical context behind the recipes.
The diversity of regional Mexican cuisine is celebrated, offering insight into an array of flavors and styles.
Whether you're looking for a single-day course or an in-depth culinary journey, cooking classes in Mexico City promise a memorable and enriching experience. Dive in, and let your taste buds explore.
Plan your trip to Mexico with us! Get expert travel advice and customized trip-planning itinerary from our local experts on the ground.
🏆 Top 3 picks for Mexico City cooking classes
🫱🏼‍🫲🏽 Best cooking classes in Mexico City
1. Home-cooked dinner with Jose Angel
⏰ 6 hours
💲$68 USD
➡️ Book it here
Some of the top food tours in Mexico City include those offered by Jose Angel, who specializes in home-cooked dinners bursting with flavor.
The various regions of Mexico inspire his meals and then uses his skills to focus on reflecting his personal taste preferences.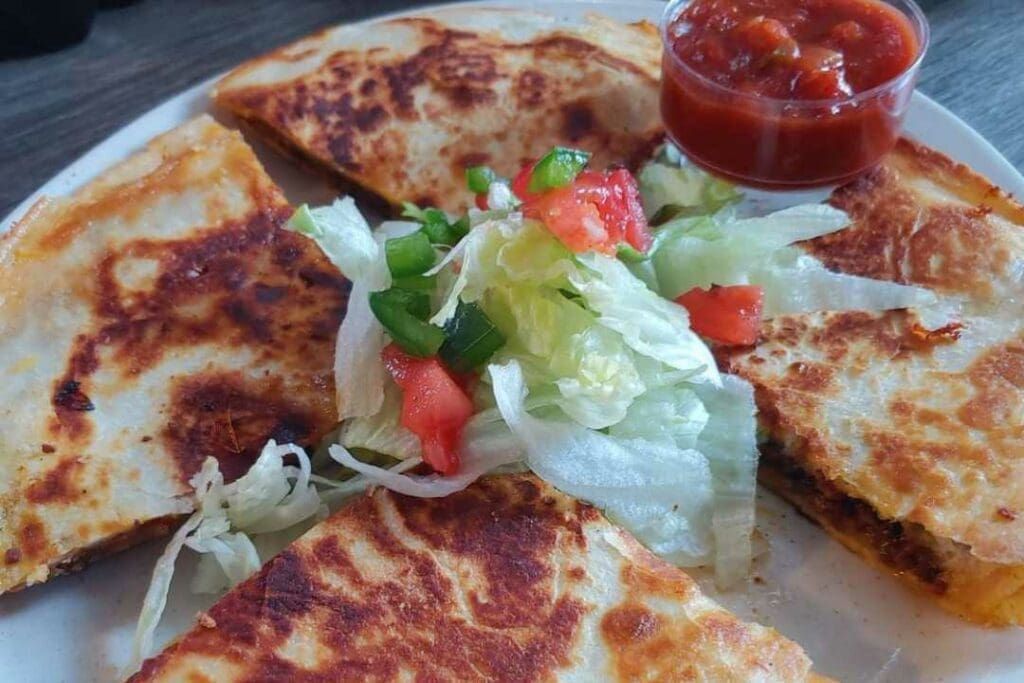 It was incredible! More than I could ever have hoped for. The food was both similar to food I've tasted before and very different and wonderful. José Ángel is a very skilled cook and his home is just what you'd like.

Cheryl [Read more reviews]
In this home-cooked dinner tour with Jose Angel, he will teach you the essentials of Mexican cuisine.
Enjoy a traditional Mexican dinner consisting of smaller plates (antojitos) and Comida and a surprise dessert at the end.
2. Grandma's Secret Mexican Recipes with Alejandra
⏰ 2 hours
💲$115 USD
➡️ Book it here
During this 2-hour local food tour, you will have an opportunity to meet with Alejandra, who will serve as your local host and guide.
You will be doing the food experience inside her grandmother's kitchen in one of the last architectural heritage buildings of the 1950s in Polanco.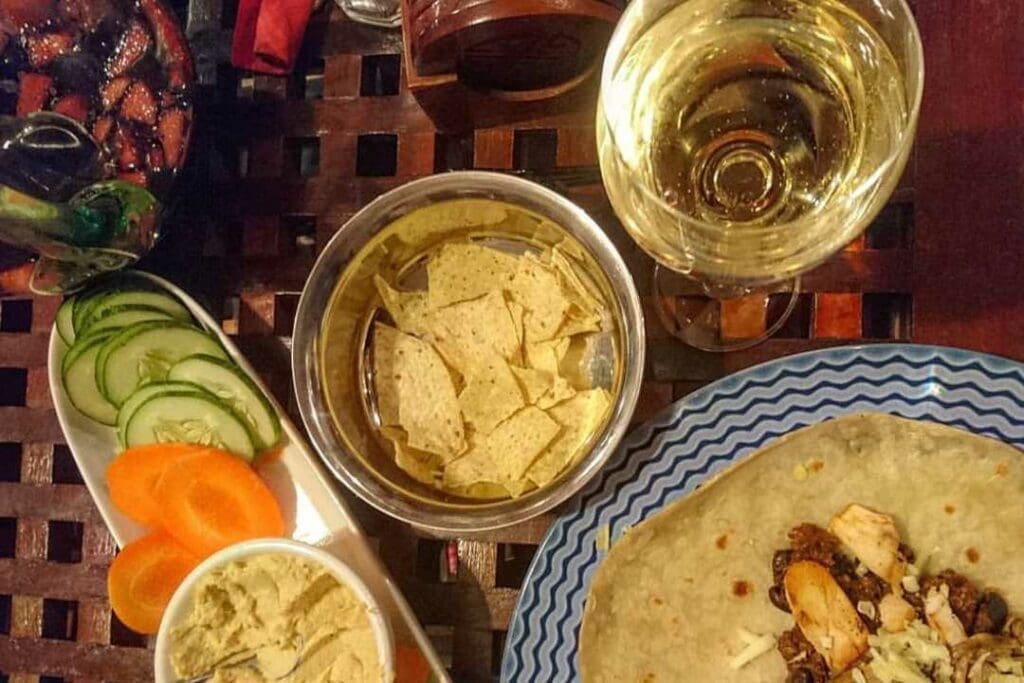 Alejandra is a wonderful, warm, and welcoming host! We had a private group, and she made everyone feel included and enjoyed sharing several Mezcal "Salut" toasts with us as we made our guac and cocktails. Everyone in my group enjoyed our time with Alejandra and agreed they'd love to take another class with her again. We all recommend Alejandra as your host for a fun gathering!

Danielle [Read more reviews]
Alejandra will share her family's secrets for making the best Mexican food in this food tour. You will also sample a variety of appetizers, or Botanitas as they call them, as well as handmade tortillas, tostadas, esquites, and salsas to get you going.
Some of the main dishes you can try during the tour may be the Chayote al Epazote, chicken breast with chile poblano salsa, fish with pepitas salsa, and other local veggies or fruits like mango.
3. Celebrating Mexico with Roberto and Cristina
⏰4 hours
💲$61 USD
➡️ Book it here

Learn the importance of aperitif in Mexican homes and families as you join a food tour hosted by Roberto and Cristina that will take place in their humble home in the neighborhood of San Jeronimo.
They will be sharing with you essential information about Mexico's traditions and food scene.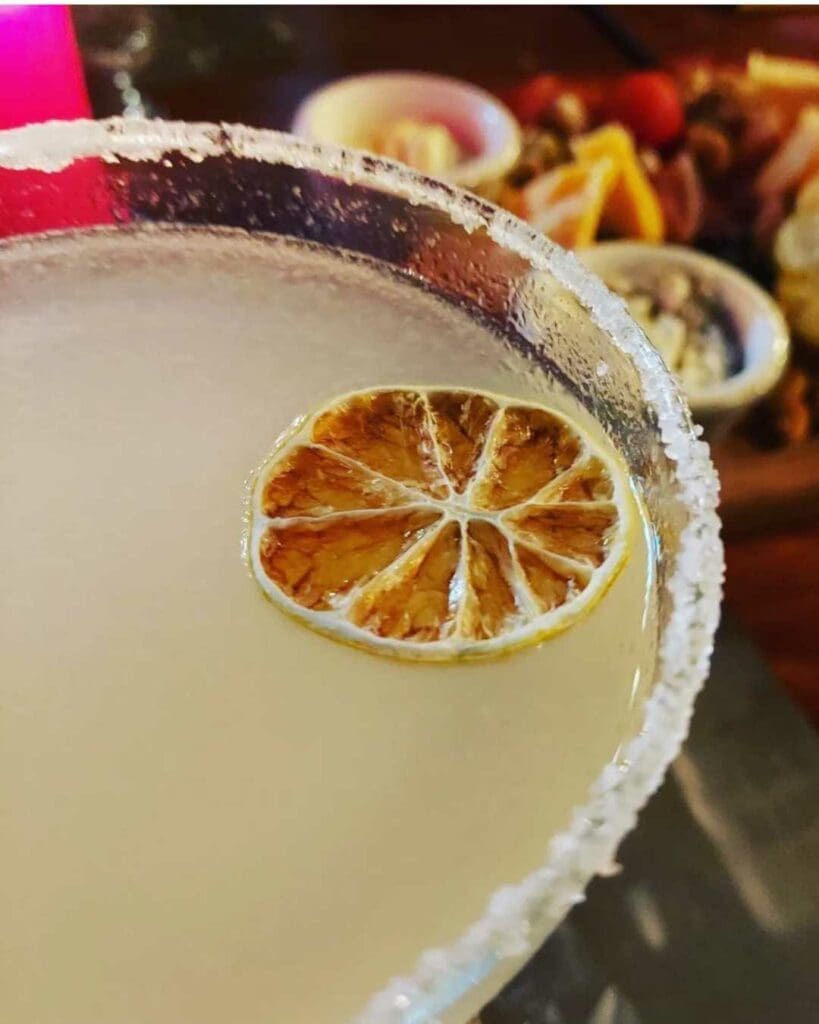 We had an absolutely wonderful meal and evening with Roberto and Cristina and their friend Eddie in their lovely home in the San Jeronimo neighborhood of CDMX. We immediately felt welcomed and comfortable, and enjoyed hours of conversation and amazing food (and margaritas!) – the best we've had during our stay here in the city!

Lynn [Read more reviews]
In this tour, you will specifically learn and taste authentic Chiles en Nogada, a recipe that has been around for over 200 years. In addition to this delicious meal, you'll also enjoy a Classic Margarita and Mezcal.
4. Recreating my mom's recipes with Marco Antonio
⏰ 4 hours
💲from $63 USD
➡️ Book it here
Whether you're looking to recreate your favorite Mexican dish or explore new flavors, Marco Antonio's food tour guarantees to let you experience any of that.
In this food tour, you will enjoy Marco Antonio's recreation of his mother's recipe.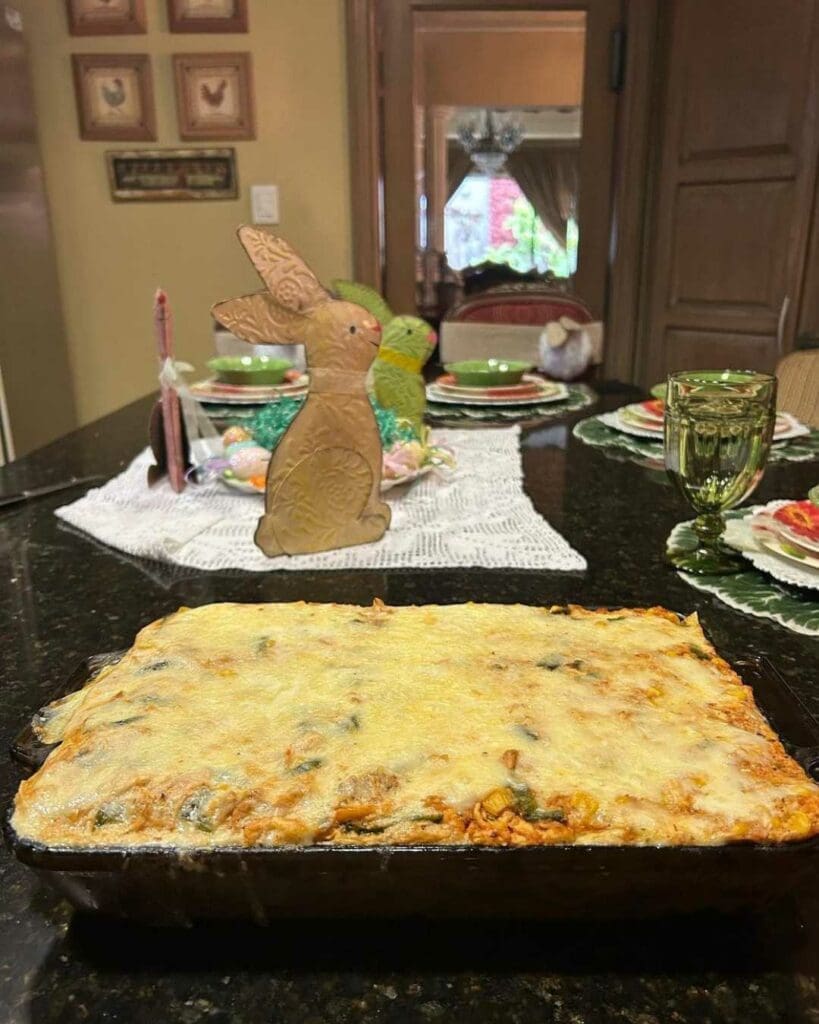 Marco was a great host! My friends and I wanted to experience an authentic local Mexican cooking and Marco gave us exactly that. We enjoyed the mezcal, food and his hospitality. I definitely recommend him! Thank you Marco for the great dinner!!

Jennifer [Read more reviews]
The host sources all the ingredients himself at the Mercado de Medlin, and prepares dishes on the day of your tour.
At first, you will start the dinner with an aperitif. A mushroom soup will be served as the first course followed by a pastel azteca.
To end your food experience with Marco Antoni, a dessert of arroz con leche will be served.
5. Mexican cooking classes with a market visit
⏰3 hours 30 minutes
💲from $105 USD
➡️ Book it here
Enjoy a hands-on learning experience about the Mexican culinary arts when you join this cooking class. Led by a chef-instructor, you will learn about traditional Mexican food and even experience how to source its fresh ingredients.
A small group will only join the class to ensure a personalized experience. Starting with a visit to the local market, you will choose the ingredients for the set menu you will cook there.
This was an absolutely fantastic evening. Eduardo was amazing, I felt like I learned so much, especially some of the details about the gastronomy of Mexican food. We started at 5pm and went to the local market to buy supplies. Even learning how to pick out tomatoes, Tomatillos, onions. I've cooked a lot before and yet learned so much last night. Thanks again!

Craig [Read more reviews]
Next will be the cooking lesson led by your chef-instructor, who will share the recipes and guide you with several tips, suggestions, and techniques.
Just among the menu, you might be learning how to cook are Mexican Tacos and Guisados. These can vary depending on the season and the group you will be coming with.
6. Mexican food you can make at home with Tim
⏰ 4 hours and 30 minutes
💲$90 USD
➡️ Book it here
In this small group cooking class, you will be led by a local chef, Tim, and will have the courses at his house.
Tim will teach a few of his favorite classic Mexican dishes and learn more about Mexican cooking techniques.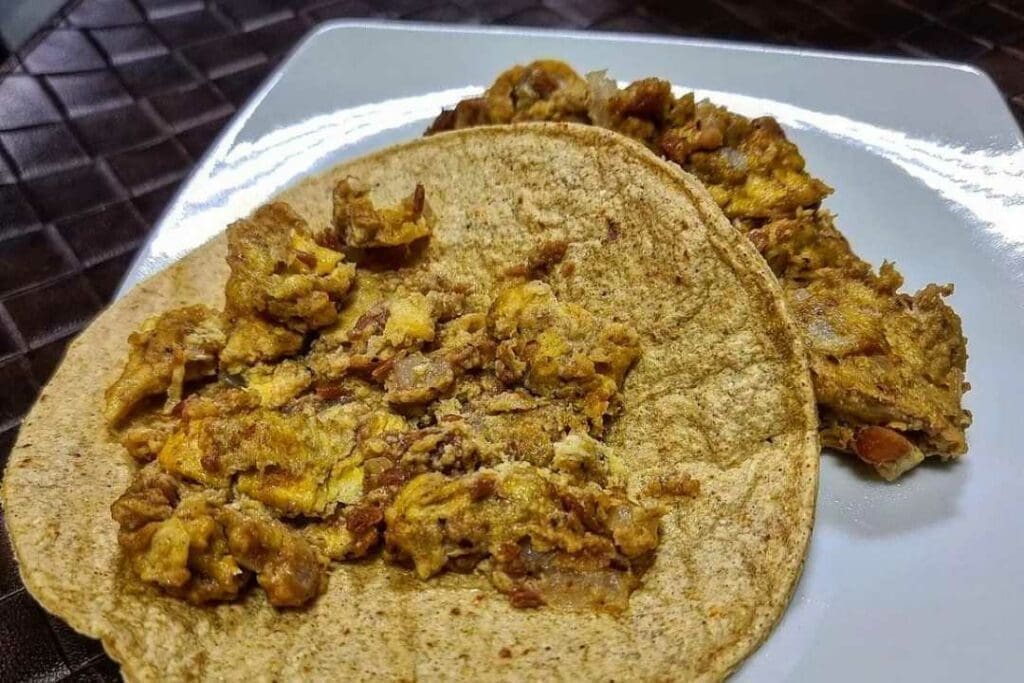 Our experience with Tim and Javier was outstanding. The Mexican dishes that they served were wonderful and their knowledge of Frida Kahlo and her recipes, cooking methods and entertaining was highly impressive.

John [Read more reviews]
Before the class starts, you will meet at Tim's loft in Centro Histórico, near Bellas Artes. As you head on to the lichen, you will begin preparing and cooking your meal with complete guidance from your host.
The lesson will include the use of traditional cooking equipment but will also include lessons on how to replace them with alternative staples in every home kitchen.
7. Atelier Mexico City cooking classes with Viridiana
⏰ 6 hours
💲$75 USD
➡️ Book it here
If you enjoy Traditional Mexican food, this Atelier Mexicano class with Viridiana will be ideal for you.
During the 6-hour class, you will learn from the host Viridiana Pineda, a well-known chef who has already taught at some of Mexico's most prestigious cooking schools.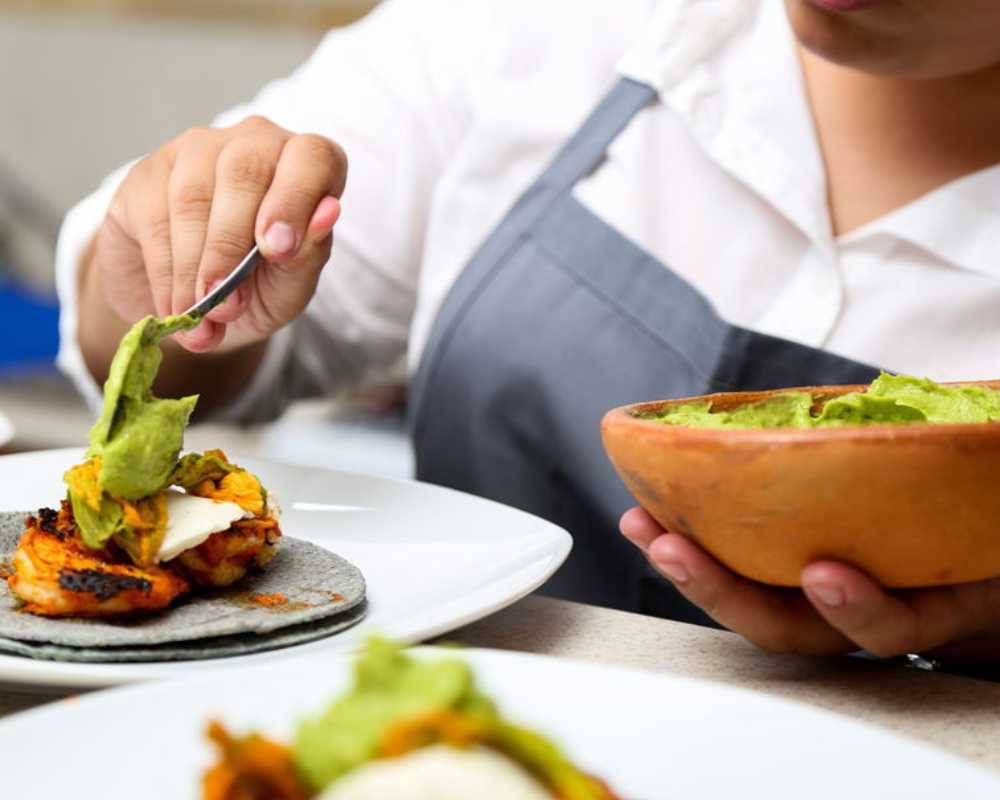 The class covers various topics such as contemporary Mexican cuisine, traditional Mayan dishes, and modern Spanish tapas.
Viri is an amazing chef and great hostess, she explained us a detail every dish. Highly recommended, it was an amazing experience, definitely I will try it again. You should try the ceviche and margarita!!

Prima [Read more reviews]
She also added unique touches including the pairing of custom cocktails, wine, as well as take home jams as gifts.
This tour only accommodates 4 people each day, so it ensures the hands on experience during the duration of the lesson.
8. Typical Mexican salsa cooking classes in Mexico City with Marisol
⏰ 2 hours
💲$2 USD
➡️ Book it here
Get to learn how to make traditional Mexican salsas with a variety of flavors in Marinasol's salsa-making class. Mexico has several varieties of salsa, and in this class, you can learn to make 3 different kinds.
Whether you want a spicy salsa laced with cilantro and chili peppers, a creamy avocado salsa for tacos or burritos, or a tangy citrusy salsa to dip tortilla chips in, Marisol will be making a custom lesson for the group.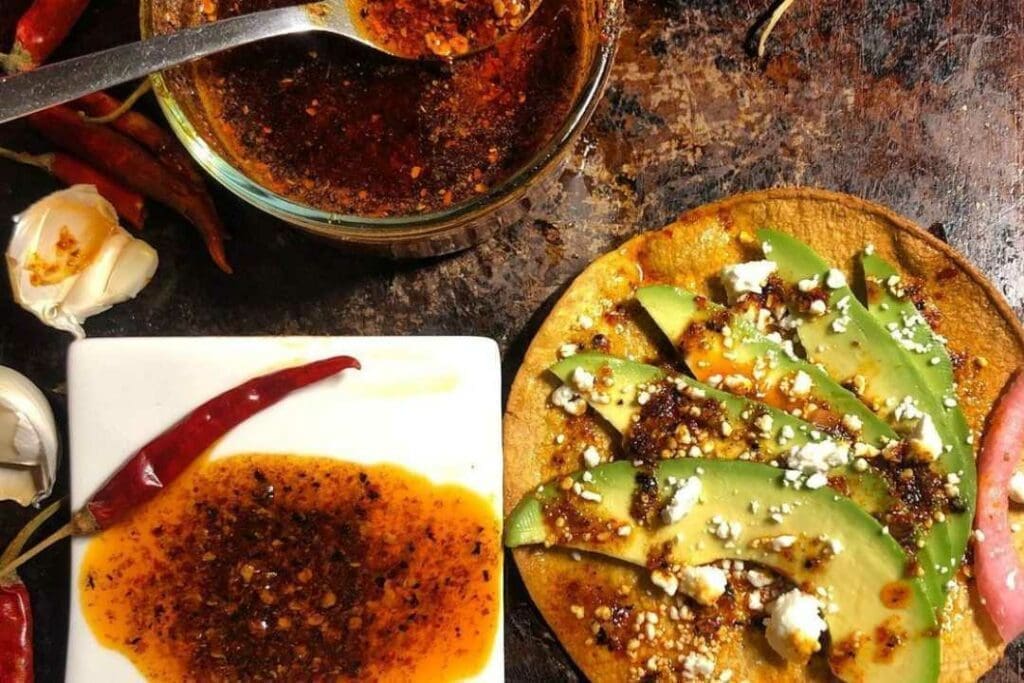 We signed up for Marisol's salsa making class. Marisol was such a pleasure to work with. She was flexible with her schedule and accommodated and engaged my 7 and 5 year old in the process. She took us to the market where we got to try some samples before coming to her beautiful home to learn how to make 4 types of salsa. It was a pleasure to learn from her.

Stuty [Read more reviews]
A typical Mexican farm market will be the first stop during this cooking class. There you will select fresh ingredients for your salsas.
After sourcing ingredients, you will head to the assigned kitchen and learn how to make cooked, raw, and mortar salsas.
At the end, you will also be served with two cheese or chicken enchiladas, beans, and, of course, the salsa that you created.
9. Traditional cooking classes in Mexico City with Roberto and Cristina
⏰ 4 hours
💲$60 USD
➡️ Book it here

The traditional Mexican Cooking class hosted by Roberto and Cristina is perfect for beginners who want to learn about the origins of Mexican cuisine and how to cook some of the most popular dishes from the country.
In this class, the hosts will be sharing with you what you need to know about all that has been mentioned.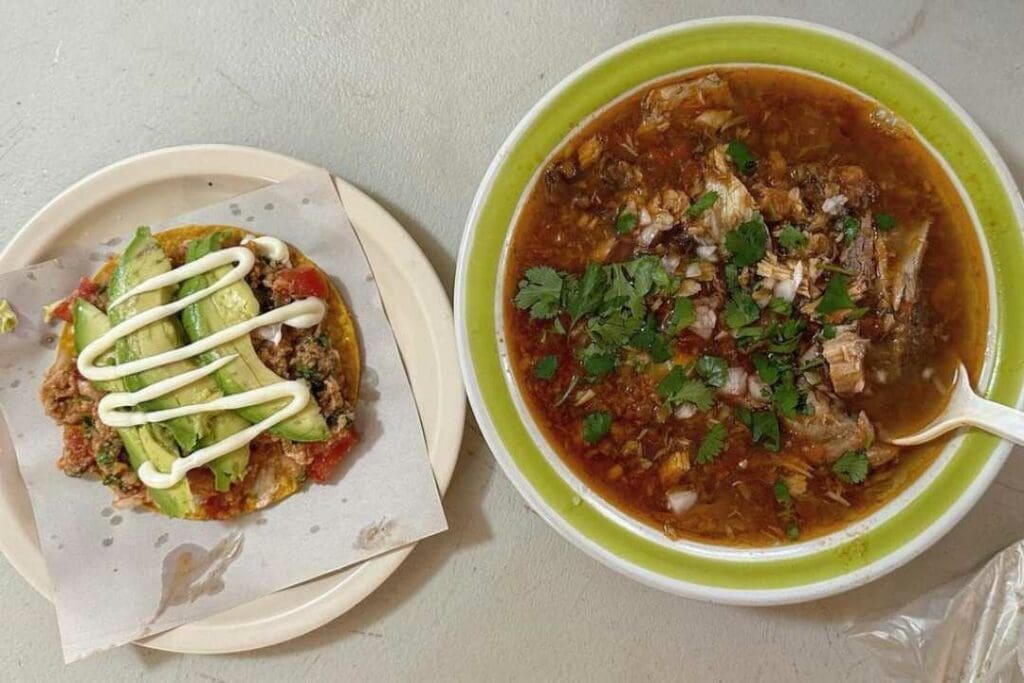 Roberto and Cristina are marvelous cooks and warm, generous hosts. We relaxed in their home and learned about a Mexico that is more familiar than foreign. Their advice will shape the rest of our stay in CDMX and our upcoming trip to Oaxaca and Huatulco. We will never forget this hospitable evening.

William [Read more reviews]
Get to discover Mexican cuisine along with a classic Margarita, a good Mezcal, and a Bajacaliforniano red wine on tour.
You will be having the class at their own home and served with a home coooked dinner and margaritas.
Trisha traveled to Mexico in 2018 and after a year, she found herself obtaining a 4-year residency visa in Mexico. She is the Editor-in-chief for our Living in Mexico Series which has helped over 3,000 Americans move to Mexico with ease. Trisha currently resides in Cabo San Lucas, Baja California Sur.