Confused about how to pay Telmex bill? I got you! Paying bills in Mexico as an ex-pat or foreigner can be confusing. Mexico does not have the same format or system as the US, Canada, and Europe so you have to really do research on bills payment.
There is very little information on the Internet and here at Mexico Insider, we strive to give you the best tips about living in Mexico as an expat so all the tips and advice we give here are based on our personal experiences.
Pay Telmex bill: quick links
Need someone to manage your Telmex account? We offer full-service management with an expert property manager: simple prices, no hidden costs, and guaranteed customer service. Sign up for our Telmex account management service today!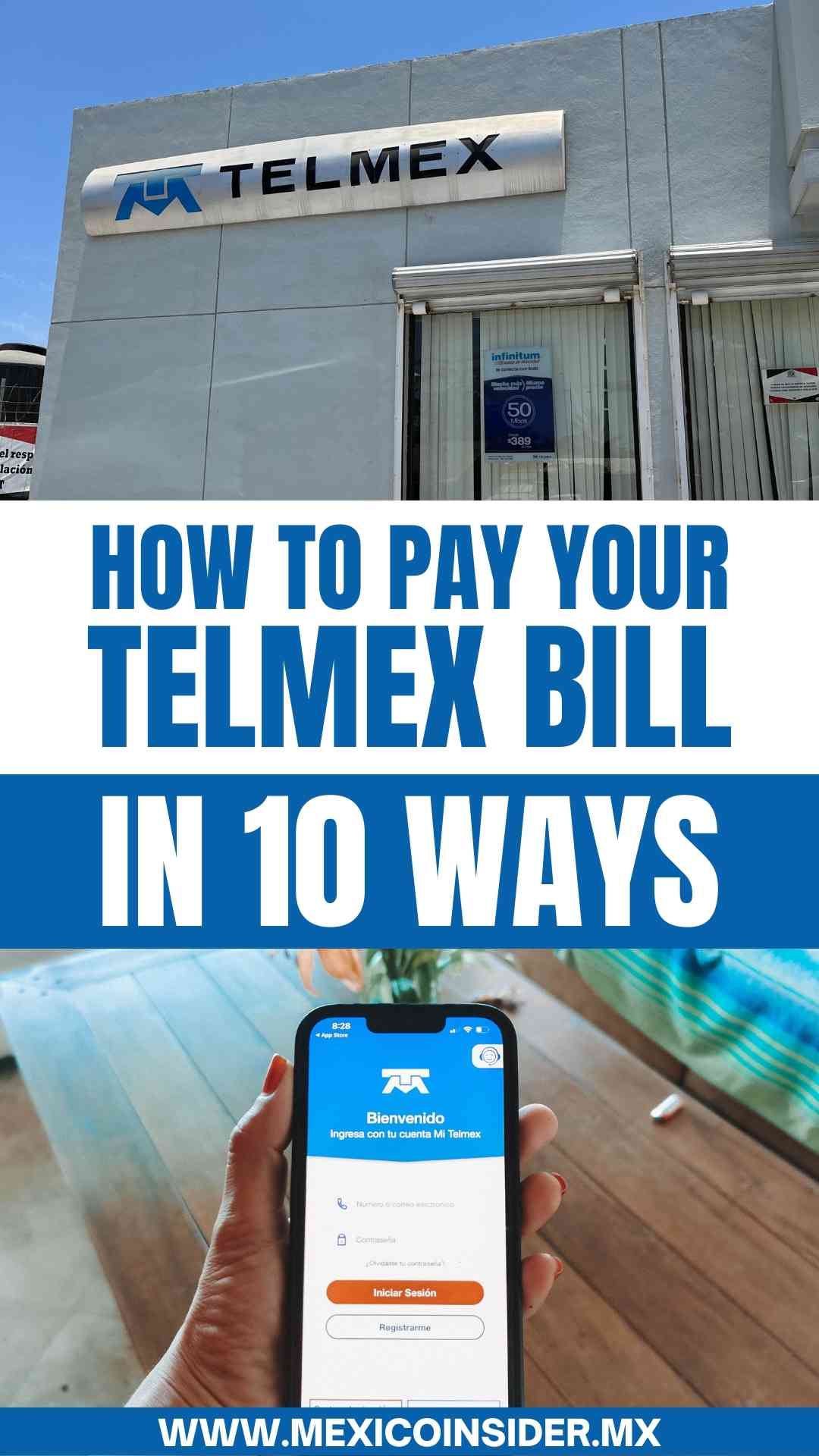 #1: Pay Telmex bill through the mobile app
Not my preferred option but you can pay your Telmex bill online through the mobile app. Just type 'Telmex Mexico' on your app store (whatever you are using) and you should see the correct app by referring to the photo below. As soon as the download is finished, need to create a username and password for your account details.
Normally, the e-mail address you will use is already incorporated with your Telmex account (when you applied) so you don't really need to add the account details. But as the Telmex Mexico app can have glitches sometimes, you can always manually add your account number in your Telmex app. It usually asks for the phone number assigned to your Telmex account.
Once the account is registered and you have a pending bill, you will see the outstanding balance and payment deadline on your dashboard. Click pay then select your payment method. You can pay via credit/debit card (doesn't matter if the card is from the US or Canada). You can even set the card for automatic payments so that you won't worry about it in the future.
You will receive the payment confirmation via e-mail. You can always use this payment method even if you're paying past the due date.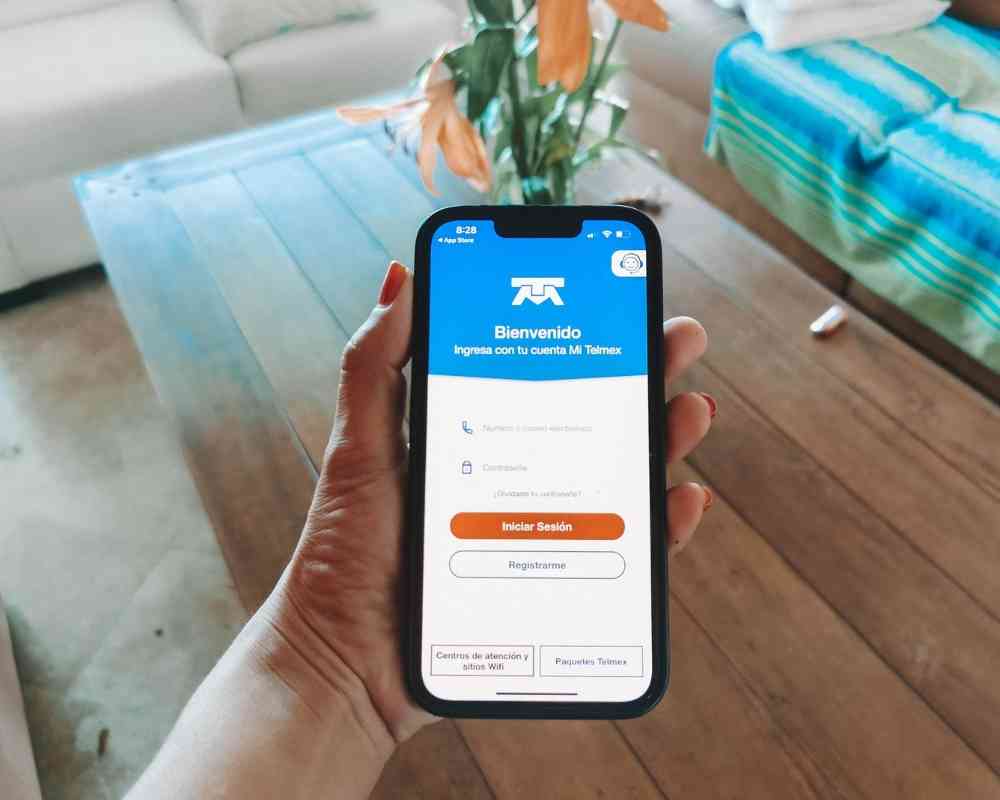 #2: Pay Telmex bill online (desktop computer)
This is my preferred way of paying my Telmex bill online since it works like a charm. I never encountered any problem paying via desktop. All you have to do is go to the Telmex website. On the upper right side, click "mi cuenta." (my account). If you did not create an account yet, it will ask you to do so. Again, just use the e-mail address you used when you first applied for your Telmex Mexico Internet. The phone number of your account also works as a login.
Once you have an account, you will see "Paga tu recibo" (pay your bill) in the left-hand corner of your dashboard. It will automatically show the bill you need to pay, together with the payment deadline. Like the Telmex mobile app, you can pay your bills on the website even if it's past the due date.
The Telmex website accepts Visa, Mastercard, and American Express credit cards. You can also set automatic payments so you won't have to worry about paying on time. As soon as you enter your card details and click pay, you will get the receipt via e-mail.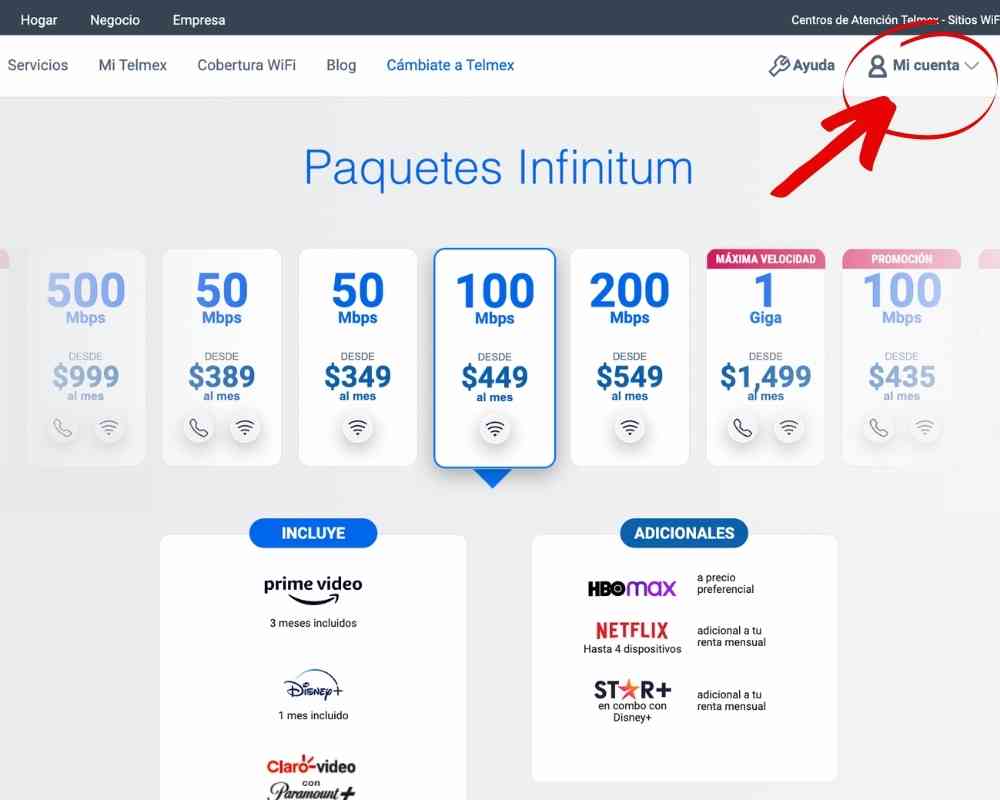 #3: Pay Telmex bill via Mexican banks
This payment method is a traditional way as many Mexicans are also confused with the functionality of the Telmex Mexico app. The following Mexican banks accept Telmex payments:
Banco Azteca
Banco del Bajio
BBVA Bancomer
BanCoppel
Banjercito
Banorte
Banregio*
Citibanamex.
HSBC.
Inbursa*
Santander*
Scotiabank*
All you have to do is bring your receipt to the bank. You don't need to be an account holder in any of these banks to be able to pay your Telmex bill. However, take note that banks don't accept payments past the due date. If you choose this payment method, you need to pay at least 2 days before the due date.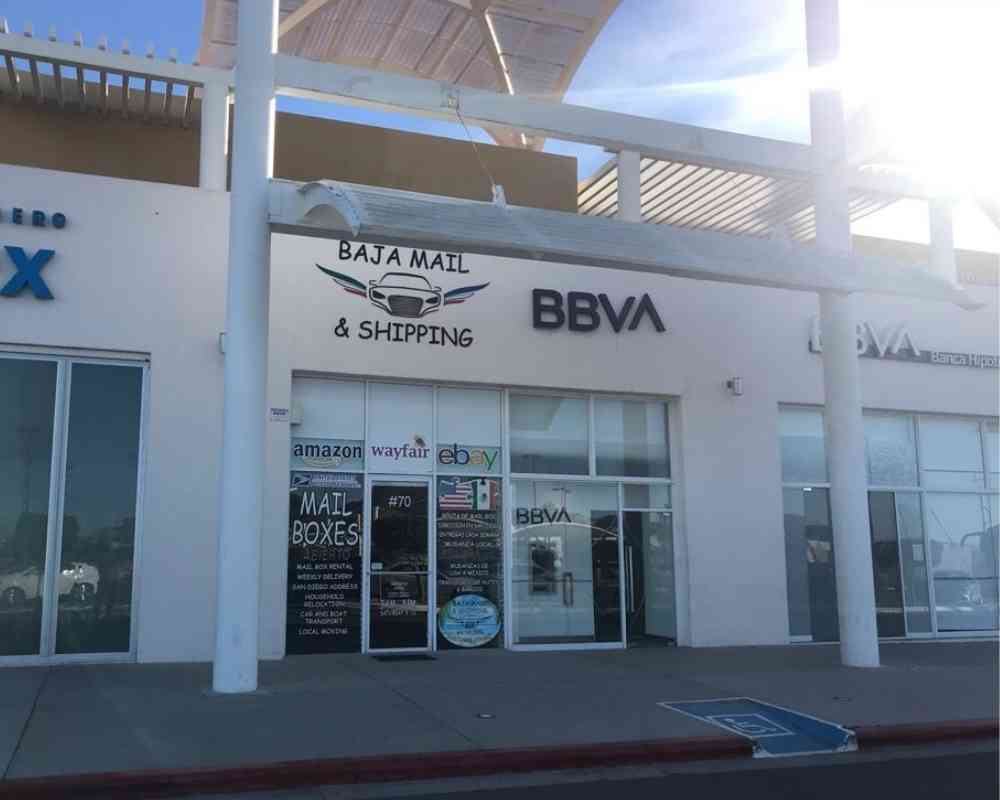 #4: Pay via partner establishments
Telcel has partner establishments where you can bring your receipt and pay at the counter. These are usually supermarkets or convenience stores. Oxxo is the most popular way to pay with partner establishments since there is Oxxo in every corner of Mexico. You can also pay your Telmex bill at any 7-Eleven and Sears branches.
Please note that this payment option does not accept bills due past the date. This is a cash-only payment option but you're Telmex bill should not be more than US$25. Make sure to bring your receipt or a QR code payment generated through the app. Oxxo charges a service fee of US$0.59 (12 Mexican pesos).
After paying at the cashier, they will give you a payment receipt. Take a picture of the receipt (just in case) but the payment should reflect on your account within minutes. You will also receive an e-mail confirmation.
#5: Pay Telmex bill via phone
I only did this once since I was traveling and had no Internet signal. I don't usually do this since you have to share your credit card details with the operator. I never had trouble or had my credit card details stolen so it's still a secure way to pay.
All you have to do is call 800 123 2222. The operator will give you options. Type 3, which is the option to hear your outstanding balance. After that, press 1 for payment. If this is your first time paying your Telmex bill by phone, you will have to generate a security PIN that you will use each time you opt for this payment method. The operator will give you an option to choose a 4-digit pin. Click 1 to save, then click 2 to re-enter/change your pin.
The operator will ask you for the pin before asking you for your credit card details. For security reasons, you need to activate this payment option 48 hours before payment (by calling the number and following the steps above). They also don't accept late payments.
Operators can speak English and will ask you to choose the English or Spanish option at the beginning of the call. If you don't choose any, it will automatically choose Spanish.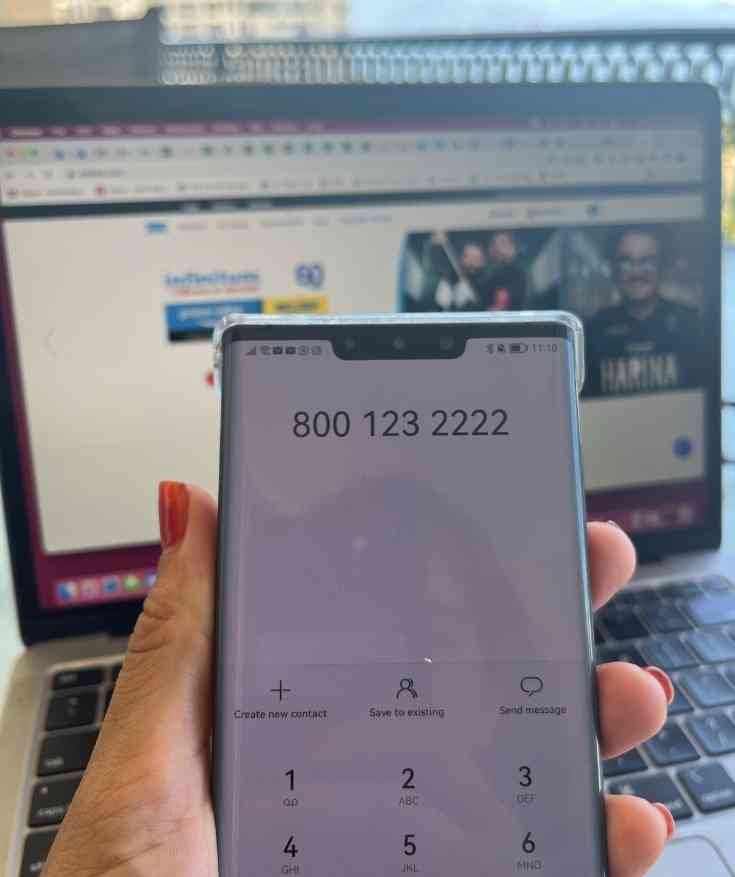 #6: Pay in person
The majority of the Mexicans choose this option because it's easier (for them). The only problem with this is that you have to fall in line (for God knows how long) so it can really take a lot of hours from your day. All you have to do is go to a Telmex branch (there are one or two in every city), fall in line, and pay your bill.
To be honest, Telmex offices are really efficient (at least where I live in Cabo San Lucas). I never had to wait for more than 30 minutes to pay the bill. The branch in Cabo is not that crowded so it really depends on where you live in Mexico.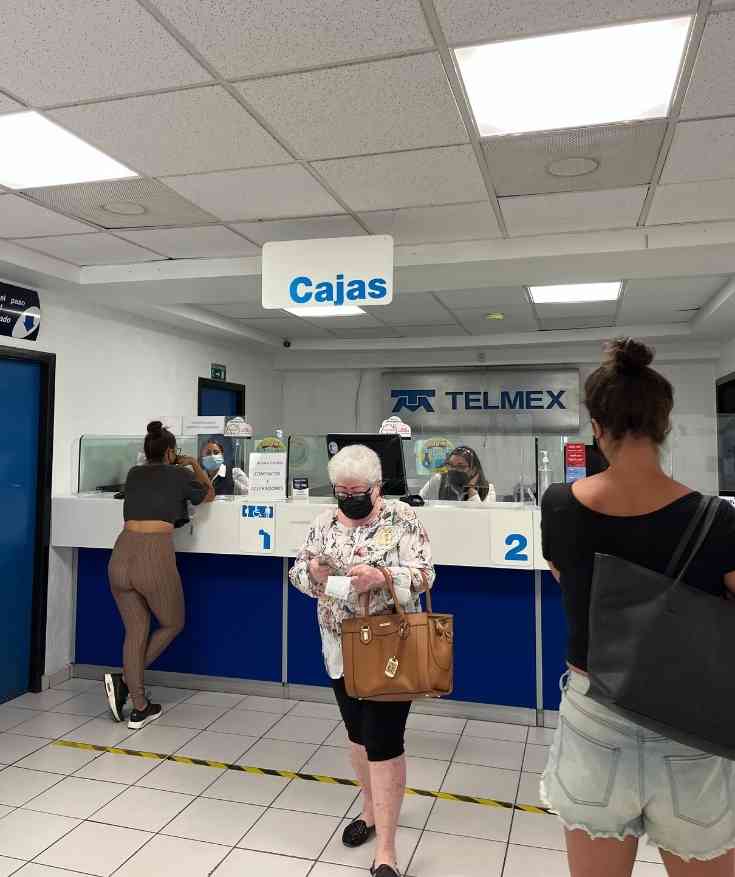 #7: Via Telmex ATMs
Most Telmex branches in Mexico have an ATM section on the side (see photo below). They are machines that will accept your payments without the help of any Telmex representative. You don't have to go to the counter. The ATMs (Cajero Maticos) have a separate door like a bank. The machine is very friendly and easy to understand. There is also an option to navigate in English.
Put your Telmex mobile account number or scan the barcode of the physical receipt if you have it with you. The machine will ask if you want to pay in cash or by credit card. There are two different slots to put cash and credit cards in the machine. As soon as this process is done, you will receive a printed receipt from the machine and an e-mail confirmation.
#8: Pay Telmex bill via mobile bank app
If you have a Mexican residency visa, you are entitled to apply for a bank account in Mexico. I have an account in Santander, BBVA Bancomer, and Banorte, and they have a feature to pay for bills and services (including electricity). Each app is designed differently so the screenshots below are from my bank apps (BBVA and Banorte).
All bank apps use the term "pagar servicios" (pay services). Unfortunately, these Mexican bank apps are all in Spanish so you have to know the terms. Once you click pagar servicios, it will show you a list of all services that these banks cater to. Choose Telmex.
The apps will ask you to scan the barcode of your Telmex bill. It will automatically generate the amount that's on your bill but you will have to click "pay" again to confirm. Please note that you pay using the bank apps even if your bill is passed the due date but the payment will not reflect on your account instantly. Bank payments take at least up to 72 hours to reflect. You will get an e-mail confirmation once your payment goes through.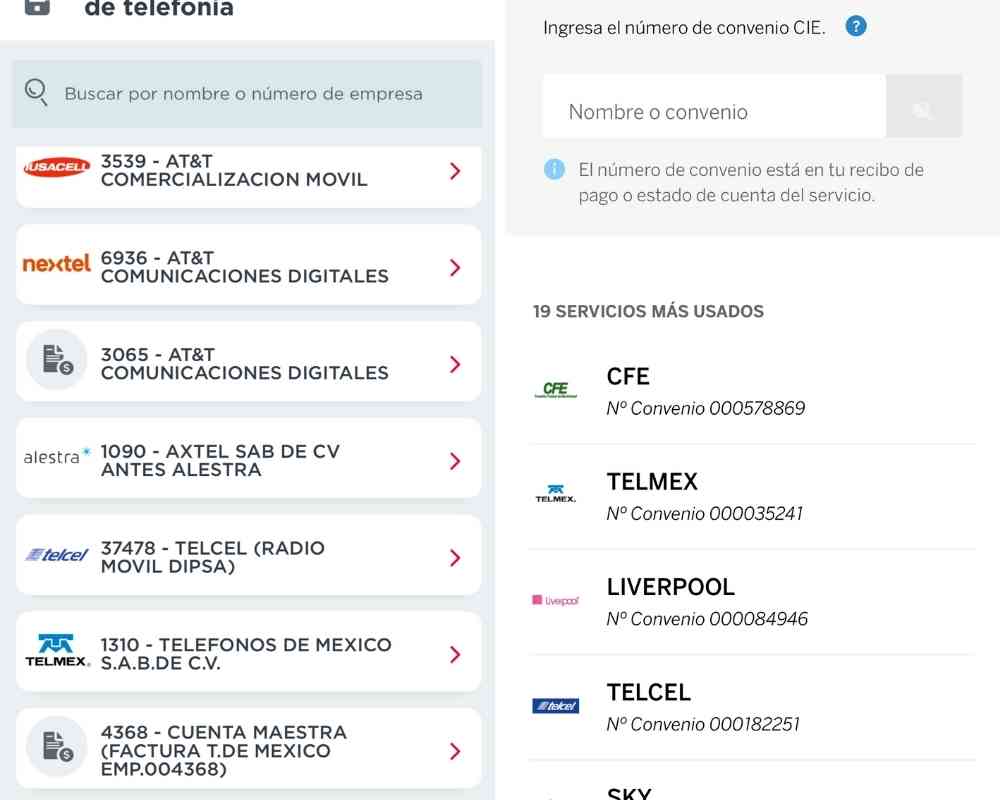 #9: Pay Telmex bill in the US
You can pay your Telmex bill even if you are in the US by going to the Telmex USA website. It is very easy and straightforward (see image below). It will ask for your Telmex account phone number, account details, and credit card details. This is a quick and secure pay website so don't worry about your credit card details being stolen.
You can also opt for check payment, payable to Telmex USA. You can send the check to the address below:
Claro Enterprise Solutions, LLC
Mail Code: 5227
P.O. Box 660367
Dallas, TX 75266-0367
Please remember to put your Telmex account number on the front and back of the check. You also need to send along a payment coupon that can be generated here. Check payments are applied within 24 hours.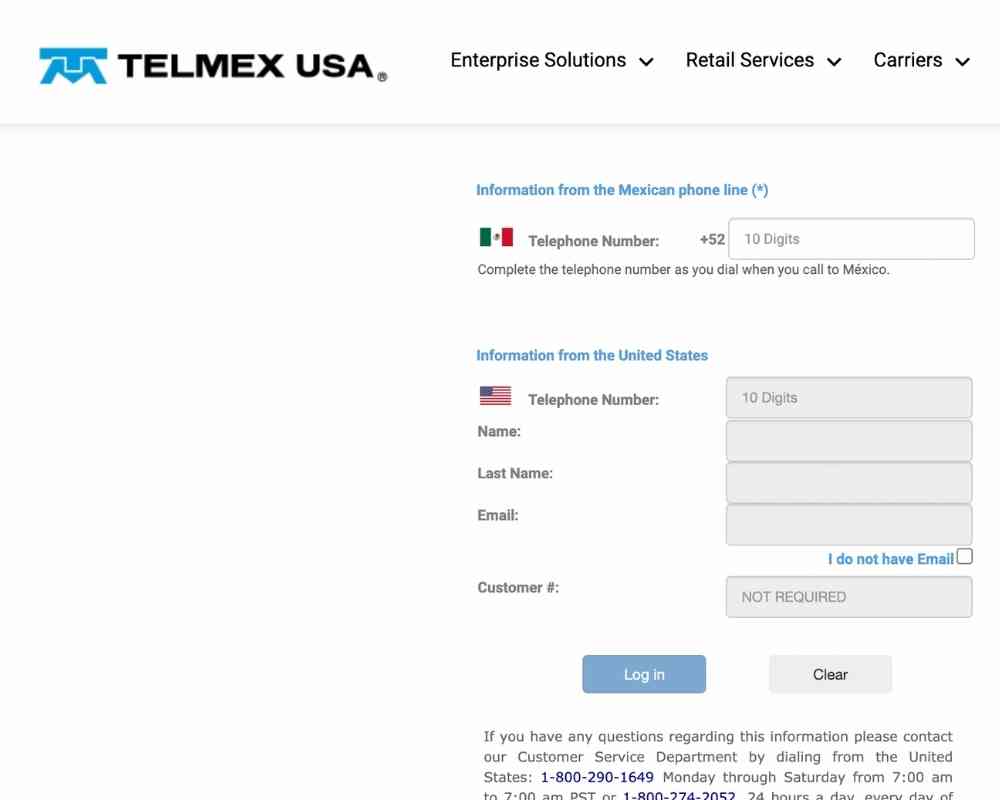 #10: Via Claro Pay
Telmex is a sister company of Claro, an Internet provider known not just in Mexico but all over Latin America. Claro is used in countries like Brazil, Costa Rica, Argentina, Peru, and many more. It is common for expats in Latin America to use ClaroPay.
All you have to do is download the ClaroPay up, and sign up for an account. Once you have an account, click "pagar en comercio" (commercial payments) Put the amount that you need to pay (as stated exactly on your Telmex bill, including cents). Select the option "pago con 12 digitos" (pay with a 12-digit pin). Generate a pin from the ClaroPay app and put that code in the Telmex app.
It's a little bit complicated since you have to go to the Telmex app anyway but many people regularly reloads their ClaroPay app so they prefer to pay that way.
✈️ If you need more information about paying Telmex bill online, I'd be happy to update this post – just leave your questions below!
Trisha traveled to Mexico in 2018 and after a year, she found herself obtaining a 4-year residency visa in Mexico. She is the Editor-in-chief for our Living in Mexico Series which has helped over 3,000 Americans move to Mexico with ease. Trisha currently resides in Cabo San Lucas, Baja California Sur.