Introducing our favorite Puerto Vallarta hotels including location overview, prices, and who it's best for.
This city is sort of a resort-type area but there are also many hotels in Puerto Vallarta to choose from.
The four types of accommodations in Puerto Vallarta are hostels, hotels, resorts, and vacation homes (also known as Airbnb or Vrbo).
Couples or people traveling in pairs always choose to stay in a resort as it is a better option if you don't want to pay for an all-exclusive resort in PV or it's just not your type of jam.
Staying in a hotel also allows you to explore Puerto Vallarta deeply instead of staying inside an all-inclusive resort where everything is available to you.
These hotels in Puerto Vallarta are for those who are seeking an adventure in the city, at the same time, looking for accommodations that won't break the bank.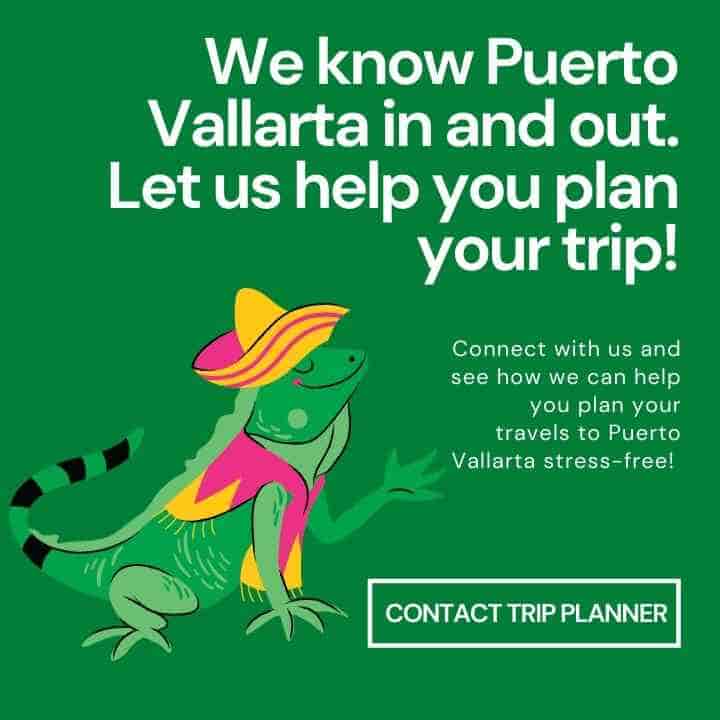 🌴 Puerto Vallarta hotels quick info
Puerto Vallarta hotels are usually for 2 so expect the prices in this post to be for 2 people
You can add breakfast to your nightly rate for less than US$25 but you can also explore all the best food in PV (under US$15)
Most of the Puerto Vallarta hotels have pools
Wifi in these properties is fair. The average Internet speed in Puerto Vallarta is 14 Mbps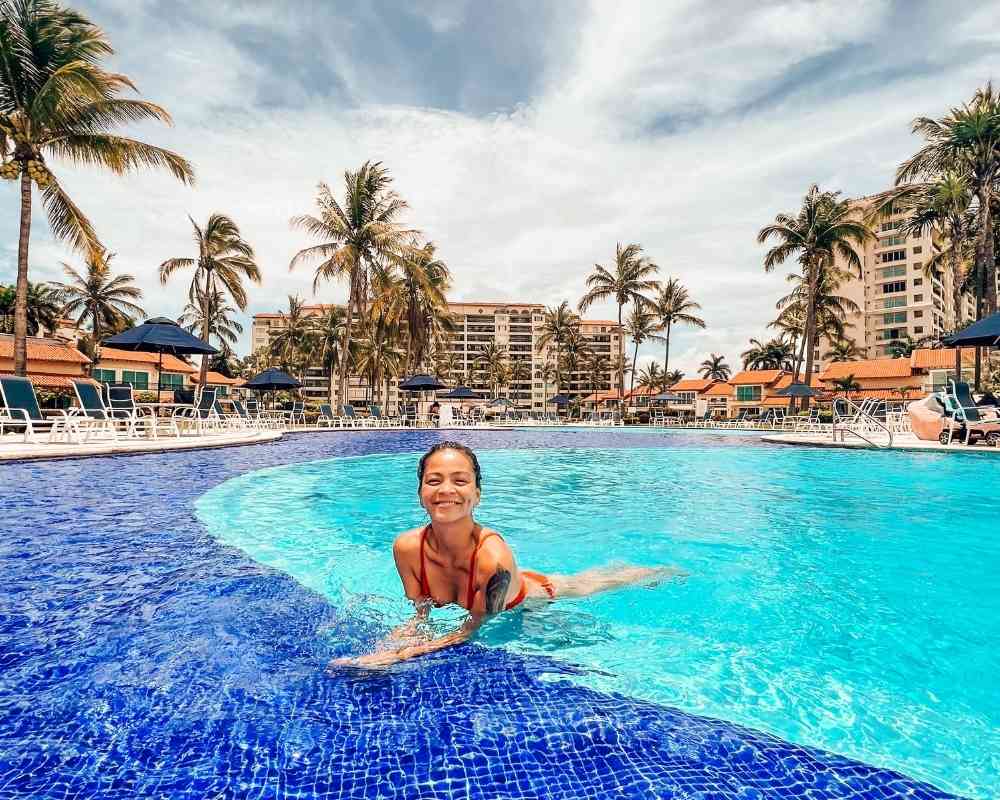 💵 Are Puerto Vallarta hotels expensive?
You'd be surprised how Puerto Vallarta hotels are still cheaper than other popular vacation destinations in Mexico like Los Cabos or Tulum.
Hotel prices in Puerto Vallarta start at US$45 and this is a really good accommodation for 2 that sometimes includes breakfast and a pool.
There is one hotel on this list that is a whopping US$484 per night (for 2) but we'll explain further why it's a better option for you than a resort.
🏠 What are the best Puerto Vallarta neighborhoods to stay in?
Since Uber is available in Puerto Vallarta, you can easily reach the important landmarks and attractions no matter which neighborhood you are in. Uber rides from point A to B range from US$5 – US$15.
However, each neighborhood in Puerto Vallarta are very unique so when deciding how to book your Puerto Vallarta hotels, make sure you have a background on what these hoods are like.
We have many neighborhood guides on this website so feel free to use the search button on our site and you will find the information you are looking for.
🔻 Hot Puerto Vallarta deals this week 🔻
If not, send us an e-mail and we will give you the information! In this Puerto Vallarta hotels article, we only included the following neighborhoods:
5 de Diciembre: more Mexican/local area
Marina Vallarta: condo accommodations
Zona Hotelera: where all the resorts are located
Zona Romantica: LGBTQ neighborhood in Puerto Vallarta
Barra de Navidad: tranquil and less touristy spot
Note that Nuevo Vallarta may be near Puerto Vallarta but it is not considered a part of PV neighborhood. Nuevo Vallarta is in the state of Nayarit, Mexico.
🚕 How to get to your hotel from Puerto Vallarta Airport
Uber is not allowed inside Puerto Vallarta International Airport so you are obliged to book a VIP Airport taxi service that starts from US$125.
If you don't want to spend this amount of money, you can go out of the airport and order an Uber under the bridge, on the highway.
Alternatively, our local drivers in the Riviera Nayarit area can take you to your hotel for as low as US$35. You can check the availability of the drivers here.
You might also like:
10 Puerto Vallarta Airbnbs that we love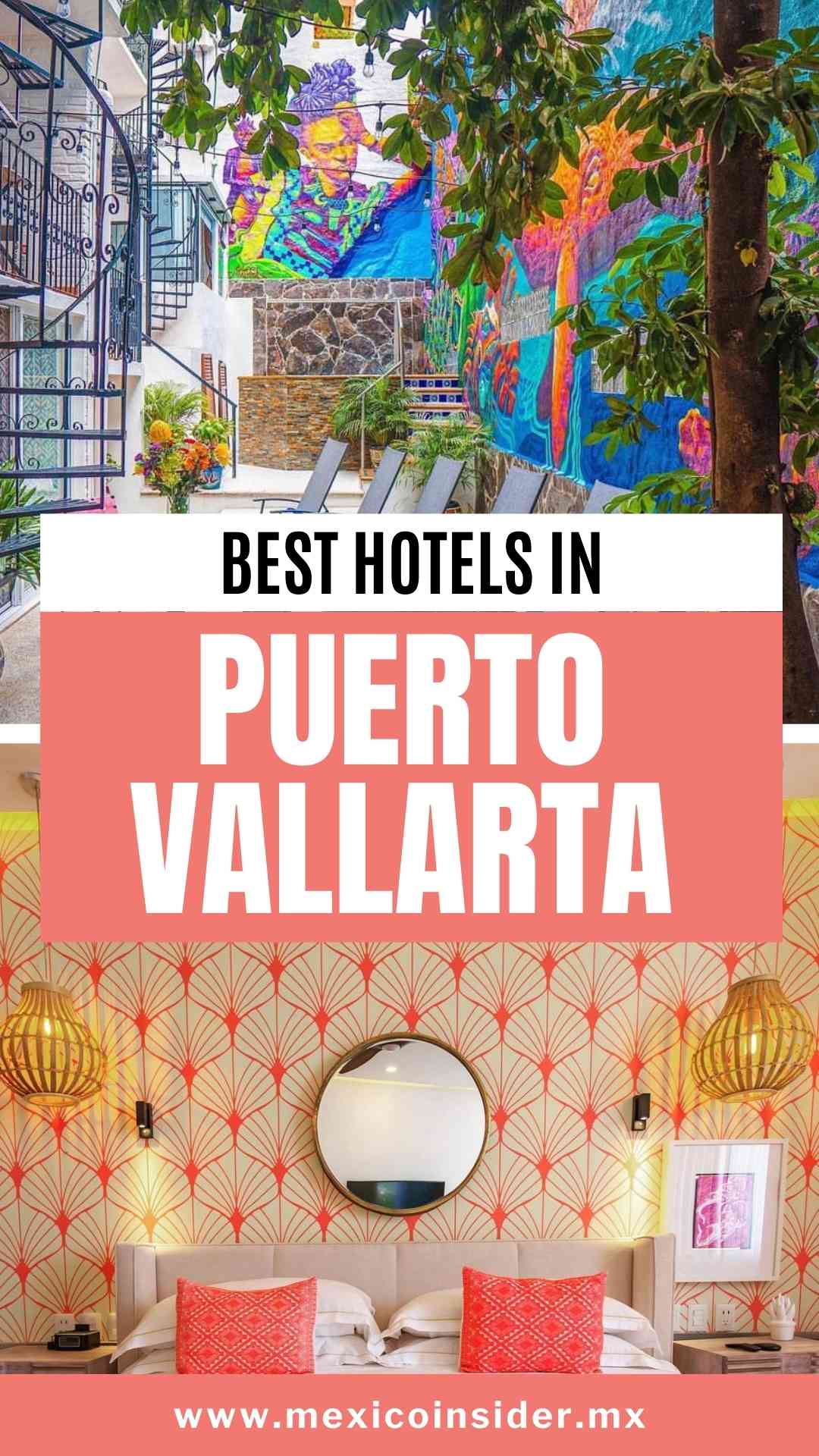 🌟 12 best hotels in Puerto Vallarta
#1: The Paramar Beachfront Boutique Hotel
📍 Paraguay 1272, 5 de Diciembre
💲 from US$133
What to love: The Paramar Beachfront Boutique Hotel has magnificent ocean views from the rooms, an oceanfront balcony, a fantastic rooftop pool, a patio, and a full breakfast every morning.
Additionally, it provides family rooms, a picnic space, and recreational opportunities like biking excursions, fishing, snorkeling, and scuba diving.
Value for money: You can get a hotel with a beach view for as little as $133 a night for two people and enjoy your breakfast on the balcony.
All hotel room amenities, including the air conditioning, refrigerator, flat-screen TV with cable channels, kitchen, dining area, safety deposit box, a private bathroom with shower, and complimentary toiletries are included.
#2: San Tropico Petit Hotel
📍 Flamingos 161, Marina Vallarta
💲 from US$89
What to love: San Tropico Petit Hotel boasts an outdoor pool that is open all year long, views of the mountains, a sun terrace, and a bar where guests can sip wine or champagne.
A seating space with vibrant murals in the background is included in certain units, and some of them also have views of the garden or pool.
Value for money: This is the ideal place for you to stay with the kids if you desire a calm, serene environment. You can stay in this authentically Mexican hotel for only US$89 per night.
#3: Hotel Mio Vallarta
📍 Blvd. Francisco Medina Ascencio 2179-A, Zona Hotelera
💲 from US$85
What to love: Hotel Mio Vallarta is a five-star hotel that has a restaurant, free WiFi, a private parking lot, an outdoor pool, and a fitness center.
Visitors can unwind on the sun deck or use the business center. Pets are welcome, but fees can apply. Three beaches and an airport are located close to Hotel Mio Vallarta-Adults Only.
Value for money: This could be the perfect accommodation if you've been desiring a lavish getaway!
These sleek, minimalist hotel rooms come with wide, comfortable mattresses, big windows, and balconies with a city view that both you and your pets will undoubtedly appreciate for just US$85 per night.
#4: Hotel Mousai
📍 Carr. a Barra de Navidad Km. 7.5-Torre 6
💲 from US$474
What to love: The suites come equipped with a flat-screen TV, air conditioning, a walk-in rain shower, a private bathroom with upscale toiletries, and a private patio with views of the ocean.
Visitors can take advantage of the spectacular sea views from the roof-top infinity pool, which also has live music, DJ sets, entertainment, and a cigar lounge.
The main square and nightlife of Puerto Vallarta are within a 10-minute drive from the hotel.
Value for money: If you want to enjoy some truly amazing entertainment or leisure for just US$474 per night for two adults, this first-class, five-diamond, adults-only hotel is unquestionably the best place to stay.
Four a-la-carte restaurants, a tennis court, a spa, a wellness center, and activities like waterfall hikes, kayaking, paddle boarding, and snorkeling are all available here.
#5: V Azul
📍 Amapas 317, Zona Romántica
💲 from US$171
What to love: Adults-only lodging is available at V Azul Vallarta, a luxurious vacation rental in Puerto Vallarta that also has a sun deck, BBQ grills, and an outdoor eating area.
In addition to having a kitchen and a private bathroom, all of the rooms have air conditioning, a TV with satellite channels, a microwave, a coffee maker, a shower, and a hair dryer.
Value for money: You can unwind at this opulent vacation home for just $171 per night, which features an outdoor pool and a front desk staffed 24 hours a day. The rooms feature a couch bed, a clothing rack, and soundproofing.
#6: Casa Maria
📍 Francisca Rodríguez 169, Zona Romántica
💲 from US$88
What to love: This well-known Puerto Vallarta hotel offers air-conditioned rooms with a desk, a microwave, a fridge, a safety deposit box, and a private bathroom with a shower.
There is an outdoor pool at the hotel that is open all year long; a front desk that is open round-the-clock; and free WiFi is offered in all public areas. Wardrobes are available in guest rooms.
Value for money: This vibrant yet elegant property can now be enjoyed by you and your friends for as little as US$88 per night. This boutique hotel for adults only features a terrace and pool views.
#7: Hotel Boutique Rivera del Rio
📍 Rivera del Río 104, Zona Romántica
💲 from US$60
What to love: The Rivera Del Rio features an outdoor pool and hot tub and is located just 15 minutes walk from the beach. Antique furnishings and distinctive décor may be seen in the exquisite rooms of Rivera Del Rio.
Value for money: You may stay in this beautiful, uniquely decorated room or suite with free wifi in all areas for as little as US$60 per night.
This lodging is also family and pet-friendly. You can request special diet menus and engage in puzzles and board games as an amusement. Horseback riding, diving, bar crawls, and cookery classes are other options.
#8: Patio Azul
📍 P.º de Las Conchas Chinas 127
💲 from US$57
What to love: In Puerto Vallarta, the Hotel Luxury Patio Azul has a restaurant, an outdoor pool, a bar, and a communal lounge. This hotel offers 5-star accommodations with a hot tub, a sun terrace, and air-conditioned rooms that are equipped with a flat-screen TV, a minibar, a coffee maker, and a private bathroom with a shower.
Value for money: Your romantic getaway can be celebrated here for as little as $57 per night. This hotels has a patio, outdoor furniture, and dining space if you simply want to spend the day alfresco.
#9: Zona Z Boutique Hotel
📍 Pino Suárez 574, Zona Romántica
💲 from US$165
What to love: The ZonaZ Boutique Hotel offers concierge services, hypoallergenic rooms, an outdoor pool, free Internet access, garden views, and access to a patio.
Each room includes a private bathroom with a shower, a hairdryer, and complimentary amenities, in addition to air conditioning, a lounge area, a flat-screen TV with cable channels, a kitchenette, and a dining area.
Only $165 per night is required to get a room at this boutique hotel. The beach, dining establishments, and tourist attractions are all nearby. Fishing, bowling, aerobics, and windsurfing are just a few of the activities available. A continental or à la carte breakfast is provided by the lodging.
#10: Quinta Maria Cortez
📍 C. Sagitario 126, Conchas Chinas
💲 from US$214
What to love: The adults-only Quinta Maria Cortez features a garden, an outdoor swimming pool, and eloquent suites with balconies.
It also provides free public parking, an airport shuttle, a coffee machine, and private bathrooms with free toiletries. Excursions such as fishing trips and jungle tours can be arranged upon request.
Value for money: Visit this hotel for about $214 per night if you want to experience the ambiance of vintage home décor. The majority of suites provide eye-pleasing ocean views.
From Monday through Saturday, a free breakfast buffet is also available in the palapa-covered eating area. Nearby restaurants, beaches, cafes, and pubs are also available.
#11: Casa Nicole
📍 Pino Suárez 203, Zona Romántica
💲 from US$118
What to love: A 4-star hotel that provides peaceful surroundings, contemporary facilities, an outdoor pool, a patio, welcoming staff, and is near to the main downtown entertainment zone.
They provide transportation to and from the airport for an extra fee, free use of wheelchairs for guests who are impaired, and full access to all pools.
Value for money: This hotel is suitable for you if you're looking for a neat, lovely, and tranquil place to stay close to the city center. Prices start at $118 per night.
#12: Holiday Inn Express Puerto Vallarta
📍 Blvd. Francisco Medina Ascencio
💲 from US$69
What to love: All ages are allowed on the property. A desk, air conditioning, a coffee maker, and private bathrooms with showers are included in each room.
A hairdryer and towels are also provided. A linen closet and a safe deposit box are extras. In addition, they offer wheelchairs for visitors who are disabled, as well as Braille and tactile signs for the blind.
Value for money: All of the hotel's pools, meeting/banquet spaces, fitness facility, and sumptuous breakfast buffet are all yours for the low price of US$69 per night for two guests.
Additionally, this property is close to a golf course. If you're looking for a wonderful hotel that welcomes families and yet fits within your budget, this place is definitely for you.
✈️ Ready for your trip to Puerto Vallarta? If you need more information about the best hotels in Puerto Vallarta, we'd be happy to update this post – just leave your questions below or join our Facebook community where we answer questions without a cost.
Trisha traveled to Mexico in 2018 and after a year, she found herself obtaining a 4-year residency visa in Mexico. She is the Editor-in-chief for our Living in Mexico Series which has helped over 3,000 Americans move to Mexico with ease. Trisha currently resides in Cabo San Lucas, Baja California Sur.