The cost of living in Sayulita draws many young Americans to live in this magical town in Nayarit. Jessica Floe is from Seattle and in this series, she shared with us how she ended up living in Sayulita.
Originally from Seattle, Washington, Jessica is a flight attendant so with that kind of job, you probably have an idea how much she jet-sets.
At a young age, Jessica has been very smart about her finances and she never had to worry about it because she already knew the kind of lifestyle she wanted to live.
You are probably imagining or calculating in your mind how much a flight attendant earns but let us help you with that: as a single woman, Jessica can live off very well with her airline salary.
To respect her privacy, we are not publishing which airline Jessica works for but according to Indeed, this is the base daily salary for airlines in the United States, without the extra perks:
Delta Airlines: US$559
Southwest Airlines: US$388
Alaska Airlines: US$343
United Airlines: US$302
JetBlue: US$282
US Airways: US$250
American Airlines: US$239
On her days off from her flying work, Jessica has some side hustles like leading tours for students in Europe during the summer season. She integrated travel into her life and is now making a living out of it.
Jessica also finished paying her college loans in the USA which was a high priority for her when she got her job.
Before deciding to move to Sayulita or do other personal endeavors that involve money, she made sure that she was debt-free in the US and the bulk of that is from her student loans.
See also:
Sometime in August 2019, Jessica landed at Puerto Vallarta International Airport without a plan. But she did have a backpack full of bikinis, a complexion that needed some serious tanning session, and of course, 6 days off her flight attendant post.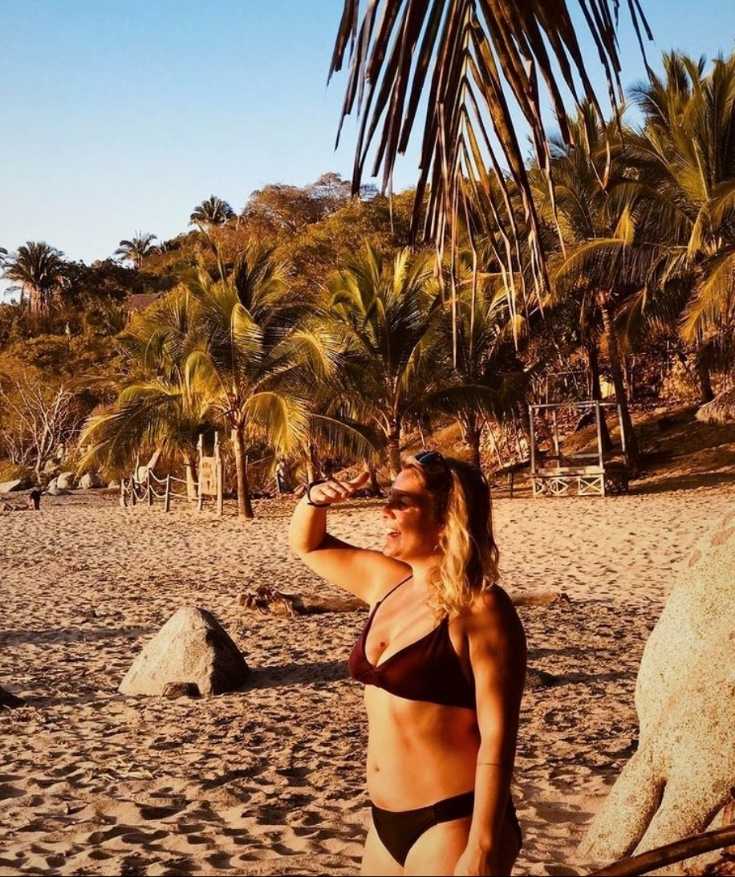 Although Jessica speaks fluent Spanish now, she does not remember how she was able to communicate the first time she arrived in Riviera Nayarit.
"I didn't have a clue if I remembered how to speak Spanish or where I'd be sleeping that night or the worth of a peso. I didn't know that the non-air conditioned bus taking me one hour north to Sayulita was also taking me to my future home. I didn't know that everything I'd been dreaming of for my life could be had in this little surf town."
Jessica discovered Sayulita when her best friend went on a vacation here. While her friend was on vacation in Sayulita, she sent Jessica a text that said:
"If there was ever a place that's your spirit animal, it's Sayulita. You need to come here."
She took it to heart but it took her 3 more years to come to check out Sayulita. Earlier in 2019, she visited for a short surf trip and from that trip, she instantly knew that living in Sayulita was a life for her.
When asked what's the best thing she likes about Sayulita, she responds: "the tacos, the people, and the ocean." Jessica is an avid surfer so she found her community in this small surf town.
💲 Cost of living in Sayulita Mexico vs Seattle USA
According to data from Expatistan, the cost of living in Sayulita is 144% cheaper than the costs in Seattle, Washington.
| Item | Seattle | Sayulita |
| --- | --- | --- |
| Rent (85m2/900 sq ft) | US$2,809 | US$1,300 |
| Rent (studio) | US$1,737 | US$380 |
| Home Wifi | US$46 | US$17 |
| Hourly cleaning help | US$28 | US$5 |
| Eating out (upscale restaurant) | US$61 | US$25 |
| Eating out (street food) | US$20 | US$2 |
| Cocktails in a bar | US$17 | US$7 |
| Beer in a pub | US$8 | US$2 |
Jessica's costs in Sayulita
Please note that Jessica is a single woman and is paying for her expenses on her own. These costs would be different if you are moving to Sayulita with children, family, or a partner.
Rent: US$400
Transportation: bus rides in Sayulita start at US$2 (one-way)
Coffee: US$3 per day
Eating out: from US$15
Street food: US$2
Beer: US$2
Assuming that Jessica makes US$30,000 per month in her job, she has a lot of opportunities to save by choosing to live in a studio in Sayulita by the beach which, for her, is a very comfortable setting.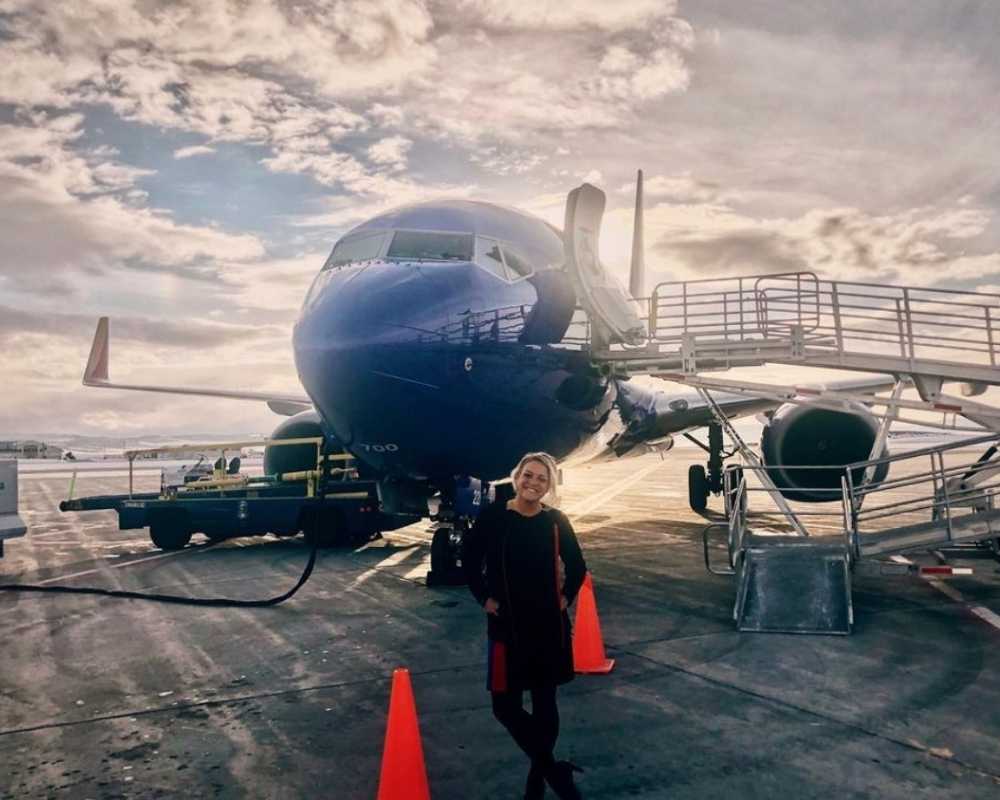 🪅 Living in Sayulita: what's it like?
Jessica's lifestyle is truly something that we should all look up to. During our interview with her, she told us that she had planned to make Sayulita her base whilst still attending to her airline work in the US.
She normally gets her work schedule a month in advance so if she has to do one week of flying, she will have another week of doing nothing in Sayulita. Yep, you heard that right.
When Jessica is in Sayulita, she sees that she does zero work. She focuses on her giving herself a balanced life: Sayulita is not a place of work for her but her playground.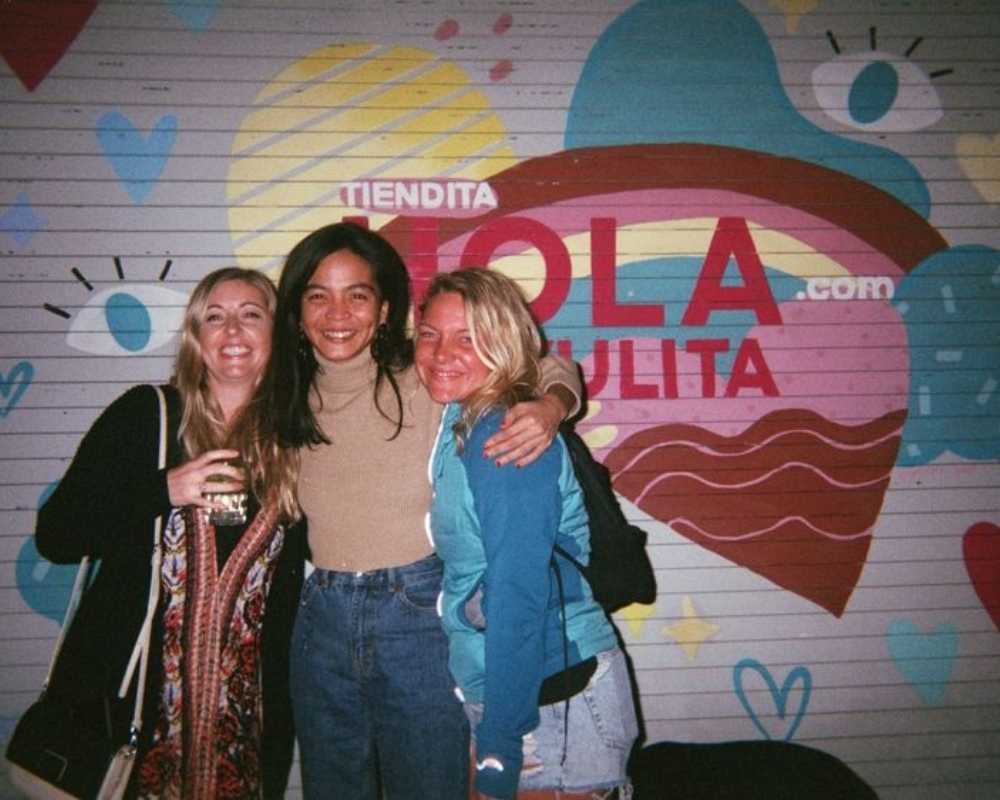 Good coffee
Jessica usually starts her day by getting a cup of coffee from her favorite, Mugre Animal (formerly Another One Coffee Roasters). When we were still based in Sayulita, we often see her at this cafe with a book in her right hand and a cold brew in the left.
She recommends this coffee shop in Sayulita so much that she hoards a few cold brew bottles and brings them to her flights. After this coffee season, she walks back home, takes her surfboard, and walks to the nearest beach.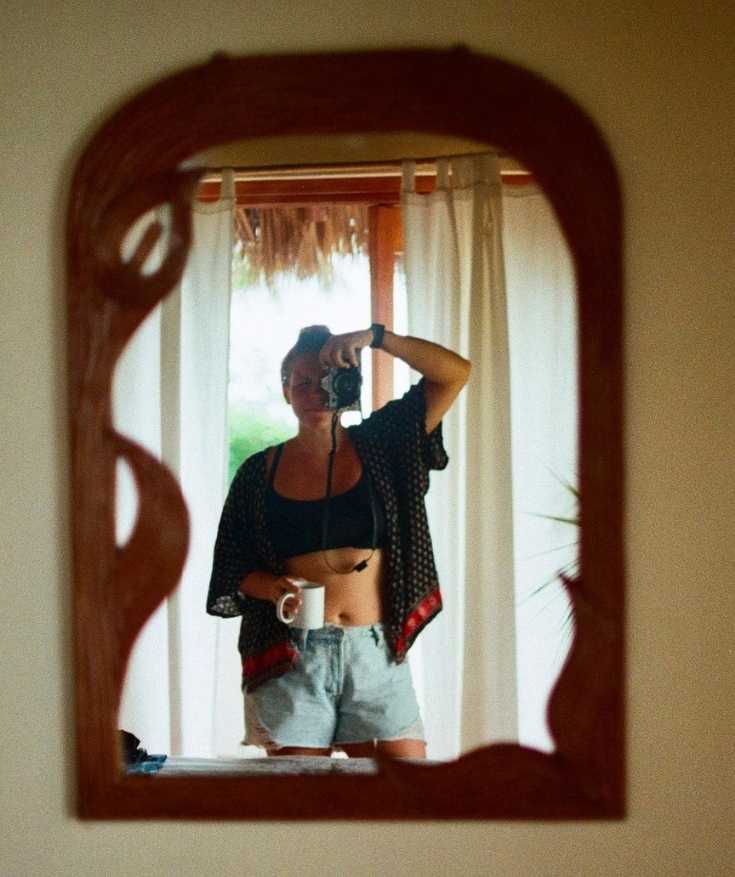 Surfing in Sayulita
For those of you who are hearing Sayulita for the first time, it is located in the state of Nayarit, about an hour away from Puerto Vallarta.
This town is known for its friendly, rideable waves for beginners but there are many other areas to surf in the Riviera Nayarit area for pros.
Jessica is a longboarder so the waves of Sayulita's main beach are fit for her. From her apartment in Sayulita, Jessica can do a 5-minute walk to the beach (with her board) and enjoy surfing for as long as she likes.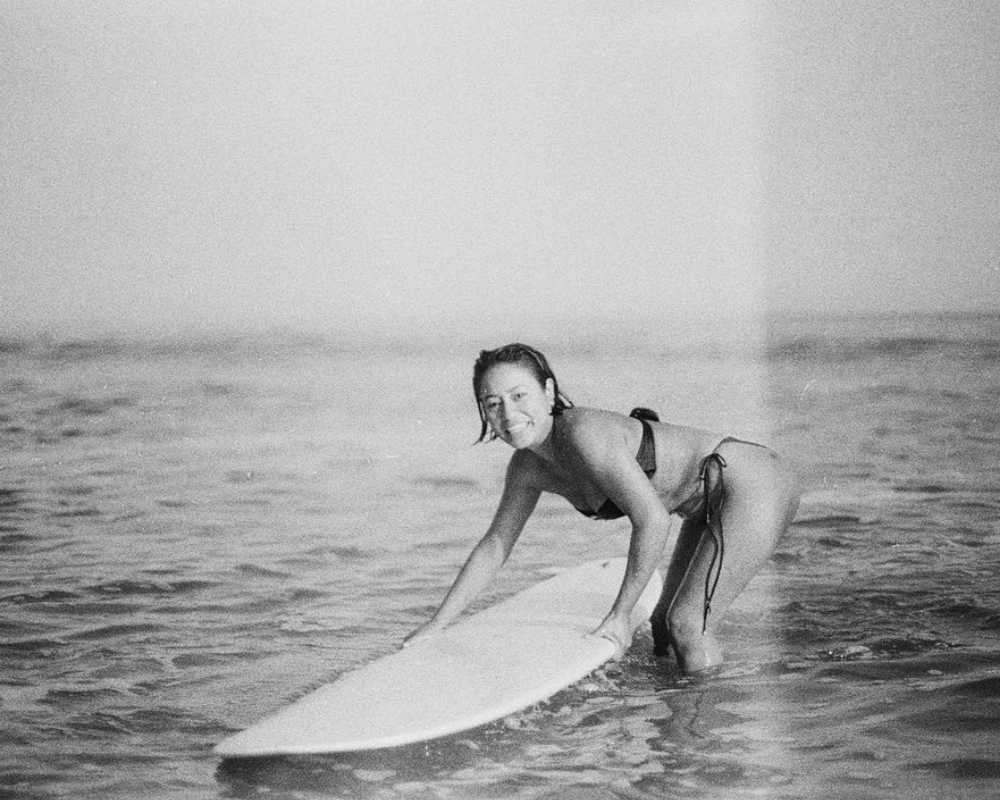 Close-knit community
Sayulita is a really small town so it is not hard for you to get to know everyone within just one week of living here. After just a few months, Jessica finds herself saying "buenos dias" to the tortilla lady at the corner of her street.
Known as Flo to her close friends and family, Jessica has found a great community of expats in Sayulita where she has a tribe of Americans, Europeans, Canadians, Mexicans, and many other nationalities that are living in Sayulita.
However, Jessica is not one of those expats in Mexico who only hangs out with fellow expats. You will often see her at the back of a motorcycle of a local showing her a new surf spot.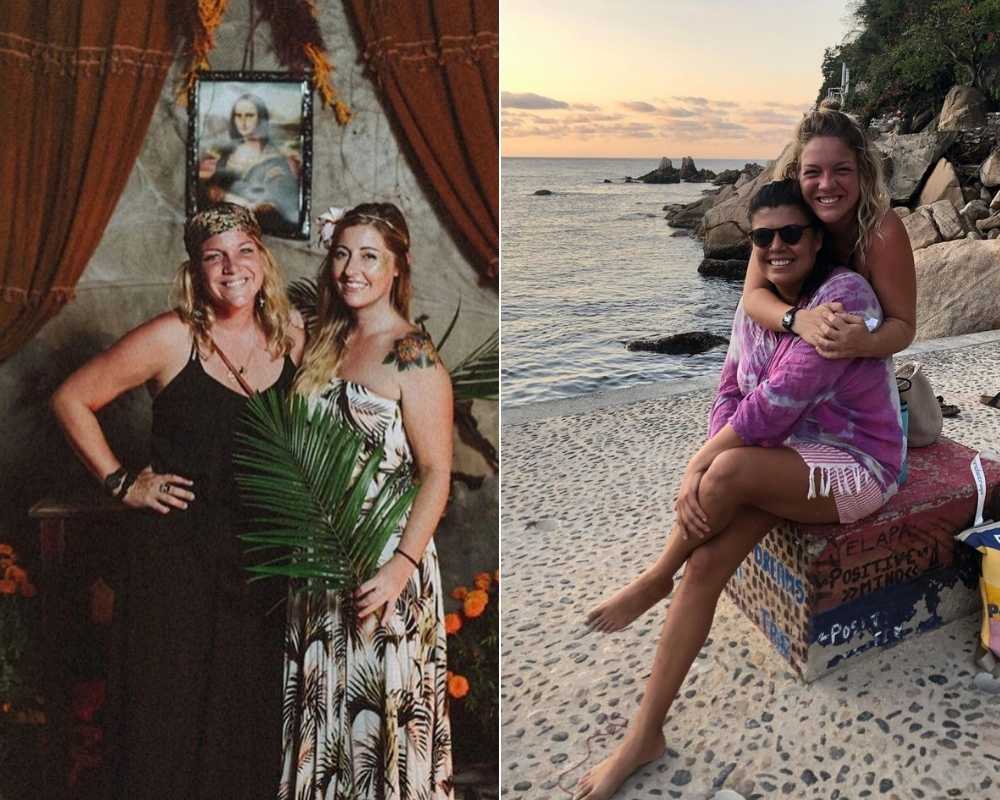 Jessica's community of friends in Sayulita gathers often for dinners at home, eating out, surfing, or simply hanging out at the plaza.
If you're an American who's moving to unfamiliar terrain, take it from Jessica: you can have a normal life outside of your home in the US. Most of us fear being alone when moving to another country but the opposite actually happens when you take a leap.
All you have to do is to practice being a well-rounded citizen like Jessica and opening your eyes that there is another world out there than the US.
Learning Spanish as an American
Armed with her Spanish-speaking skills, Jessica surrounded herself with the Latin culture by learning how the Mexicans eat, sleep, cook, and drink. You will also sometimes spot her at our local plaza drinking beers and people-watching with locals.
We truly admire Jessica not for only moving to Sayulita but for also consciously reminding herself: "this is my home but this is NOT my country."
She has actively incorporated the Mexican culture into her lifestyle and believe us, she sometimes sounds like a Mexican it will be hard for you to put where she is really from.
Furthermore, she understood that Mexico is not the same as what she is used to in the USA but she is not imposing her American cultures and ways while living in Sayulita.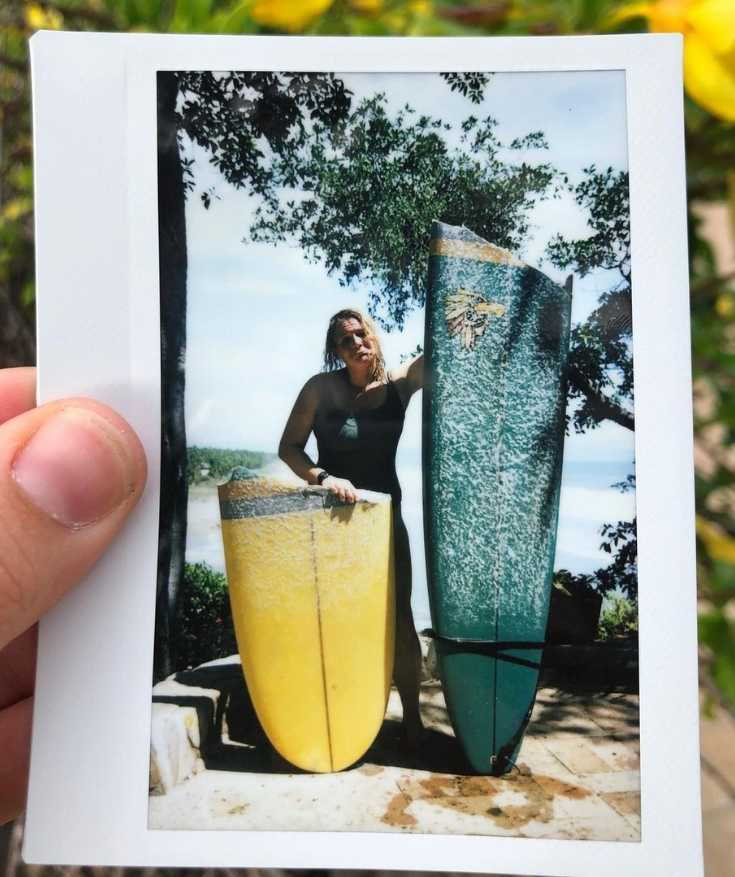 The food!
One of the motivating factors for Jessica to move to Mexico is the food. In all her travels (do check out her Instagram!) you will see her hoarding gelatos in Milan, feasting with cheese in Paris, or simply having fish and chips in London.
Food has been a big part of her journey and she loves all the taquerias (taco stands) in Sayulita which you can get for US$3. She probably gets a local discount by now!
Of course, she just doesn't eat street food every day. Restaurants in Sayulita are so varied: from Thai to Middle Eastern cuisine, you will definitely find everything you're craving for.
Jessica occasionally splurges on US$25 meals in Sayulita which is actually expensive in Mexico. With this pricing point, you will already see how different the costs are.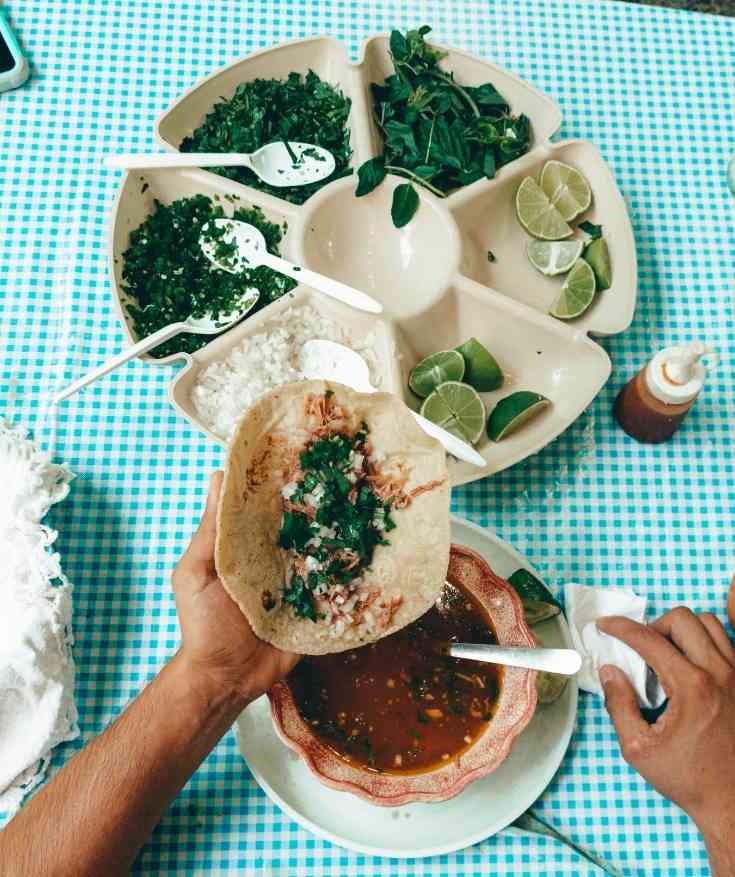 Receiving family and friends in Sayulita
Family and friends from Seattle, including her colleagues at her airline job visited Jessica a lot. In fact, she receives visitors almost every month!
She's taken her peers to boat trips, surf trips, road trips around Nayarit, and partying within Sayulita. Her family and friends support their move and with Jessica's endless talks about her new home in Sayulita, most of them were convinced they should visit.
We've seen Jessica a lot in Sayulita with guests from all parts of the USA and we honestly think that she should be a travel ambassador for the town – she's brought to many tourists out of curiosity about how she lives life here and how that changed her life for the better.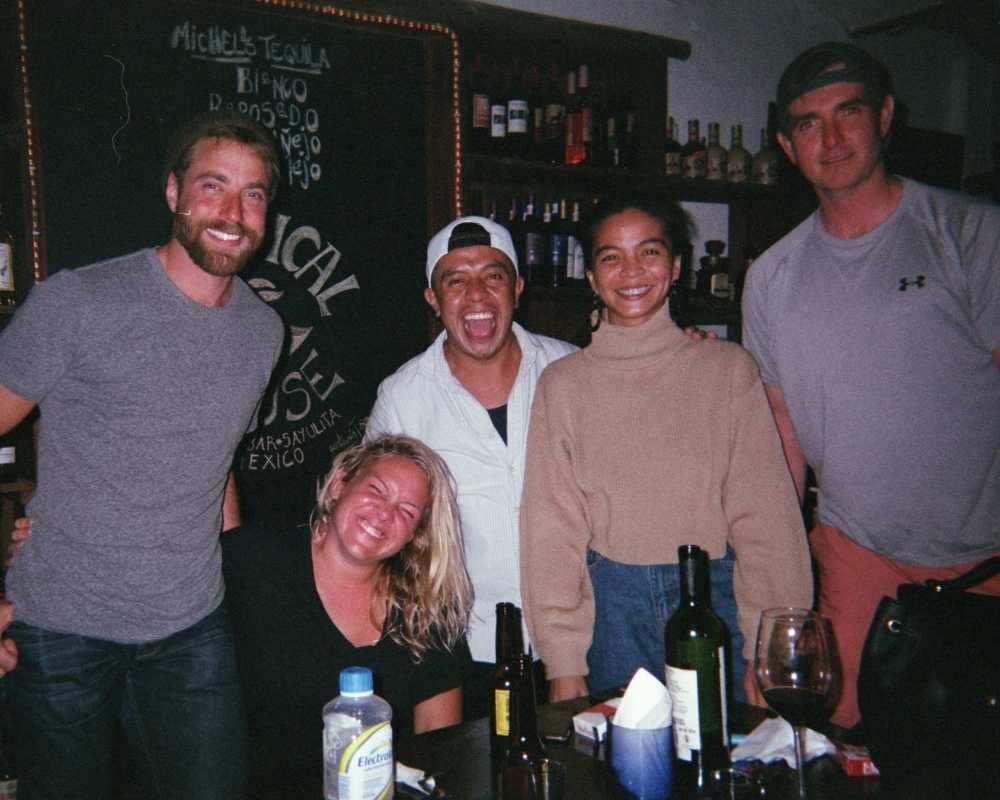 🗒️ Editor's Note: The pros and cons of living in Sayulita, Mexico below is at our discretion and not necessarily reflective of the views of Jessica Floe. We first launched the Insider group in Sayulita and stayed for two years. With this, we have our own opinions of what's it like to live in this small town.
✅ Pros of living in Sayulita
It's a young and small town
Not referring to the age of the town but the majority of the expats living in Sayulita are millennials (from 21 – 40 years old) while there is also a big group of retirees from the US and Canada.
As it is a small town, foreigners who come here for the first time do not have difficulties in getting around town or knowing the community. There are approximately 5,000 inhabitants in Sayulita (both locals and foreigners) but these numbers are unclear.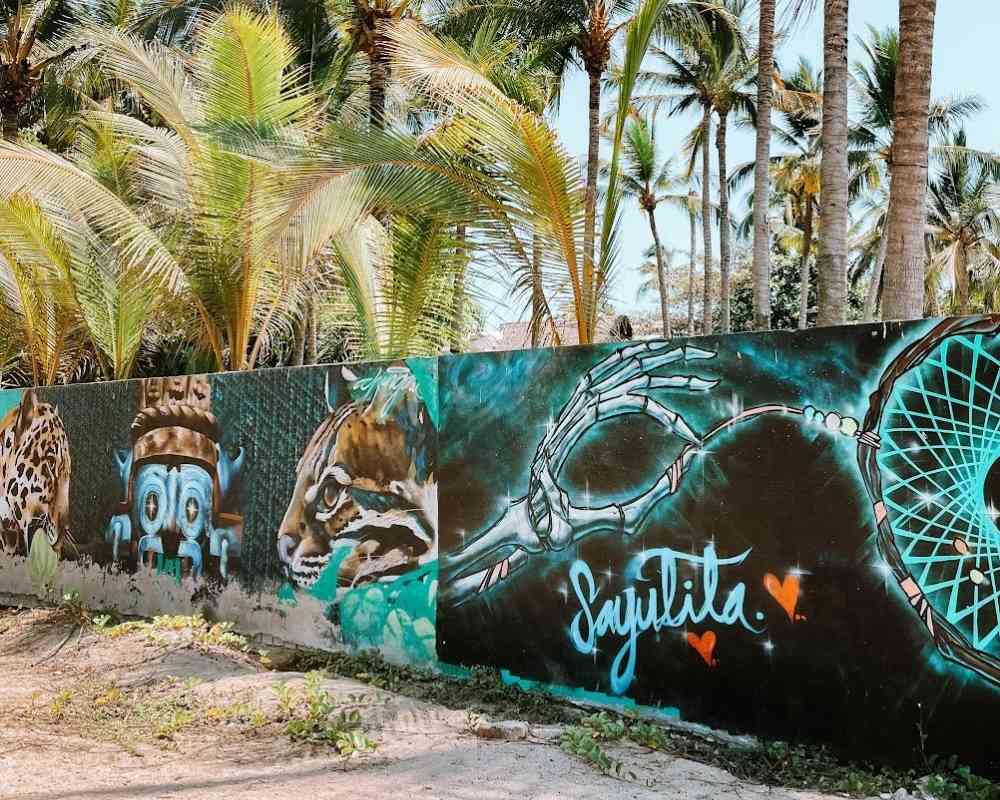 Perfect for beach life
Dreaming of living near the beach? Sayulita might be small but within town, there are already 4 beaches to visit. You don't even need to own a car to go to these beaches as Sayulita is a walking town.
By living in Sayulita, you can also access beaches in nearby towns such as Los Ayala, Punta Mita, Rincon de Guayabitos, Nuevo Vallarta, Bucerias, La Cruz, and even Puerto Vallarta!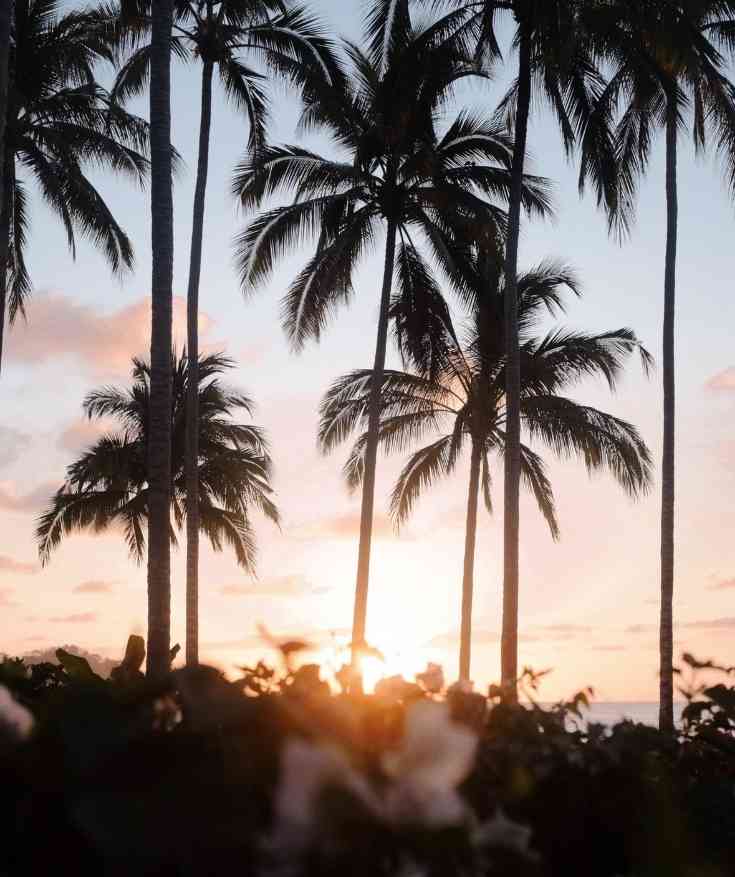 Cheaper than Tulum or Todos Santos
Todos Santos in Baja California Sur and Tulum in Quintana Roo are often compared to Sayulita because of the layout and travel culture here. But note that these three areas are so different even if it's often compared.
Among the three, Sayulita is still the cheapest since both Todos Santos and Tulum have been popular to Americans and Canadians. The states of Baja California Sur and Quintana Roo still receive more tourists than Nayarit.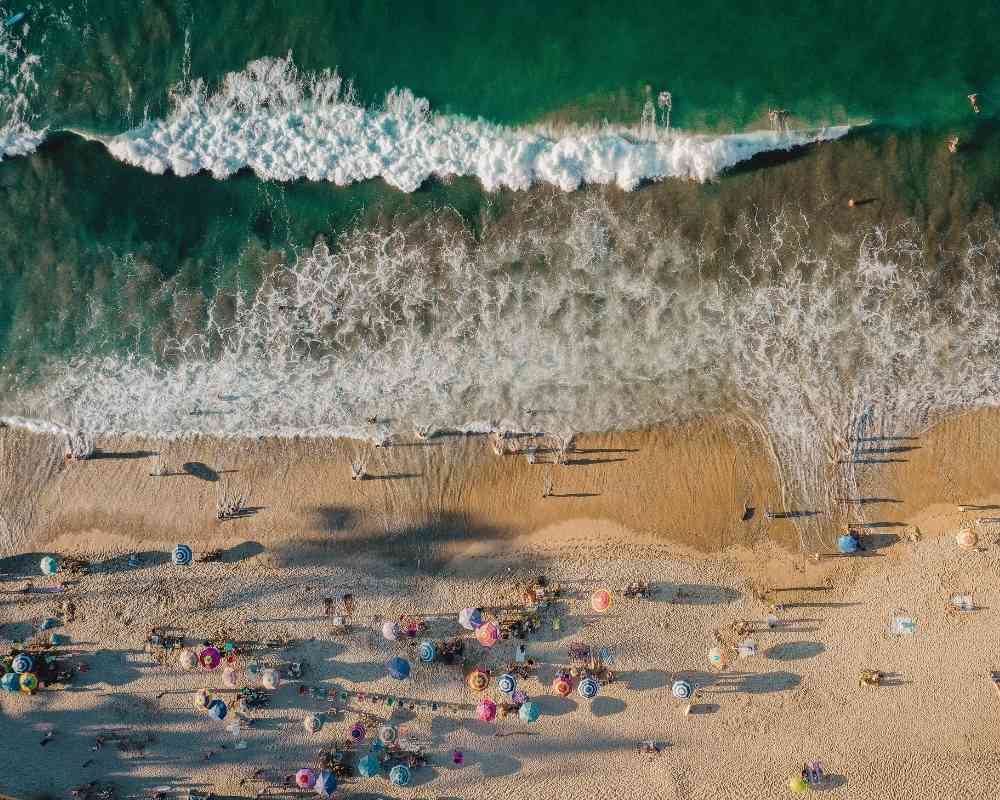 ❌ Cons of living in Sayulita
It may get too small over time
Sure, it is fun to walk around town like the mayor waving at everyone. It's also nice to hear people calling you by your name while walking on the street but at this level of closeness, some find it hard to have their privacy, especially those who are allergic to gossip.
Sayulita Real Estate properties are expensive
Note that Sayulita is small compared to other expat destinations in Mexico. It is still cheaper than Cancun or Tulum when it comes to Real Estate however, there are many cheaper properties in other parts of Mexico.
Sayulita is also very small so there aren't many real estate properties in Sayulita available. Moreover, they are also very expensive because Sayulita is a prime spot in Riviera Nayarit.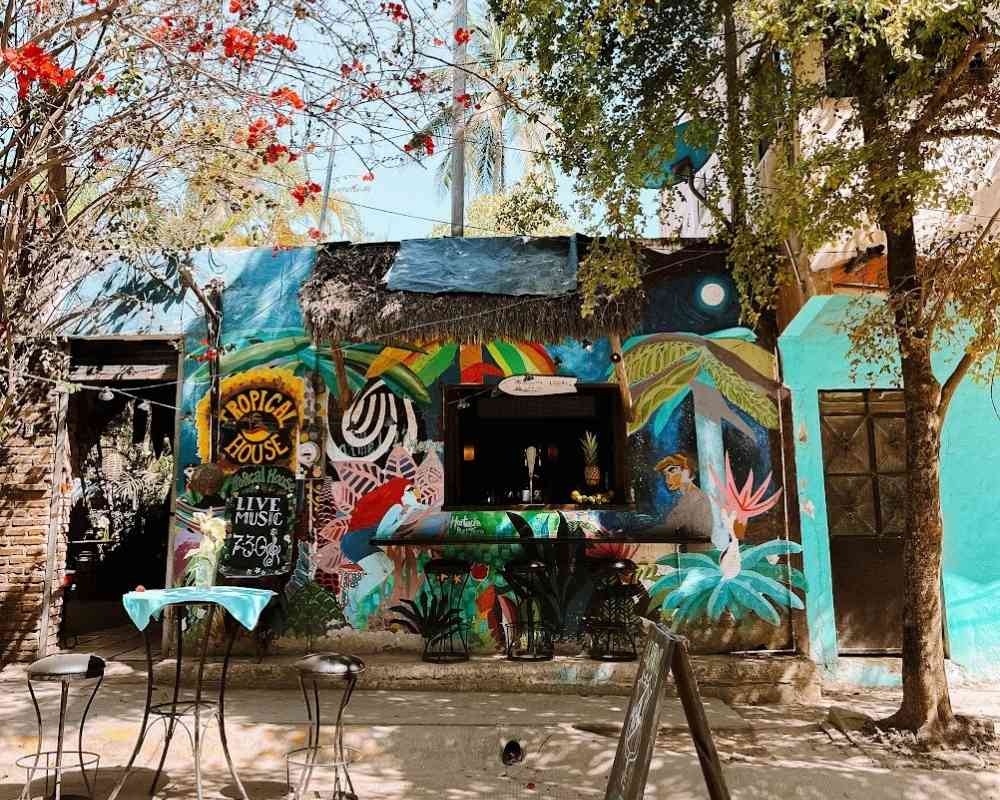 ⁉️ Is Sayulita a good place to live?
Living in Sayulita is not for everyone. It is a small town and there aren't modern infrastructures yet.
Sayulita is a good place to live for those who are looking into a simpler town life by the beach. Note that life here is super slow although it is not exactly as hippie as its neighbor San Pancho.
Upscale living is also possible in Sayulita. There are many big houses perched on the cliff and massive properties for rent.
How much does it cost to live in Sayulita?
The cost of living in Sayulita depends on your lifestyle. There are expats here who can easily live off US$1,000 per month (rent, eating out, entertainment, utilities, etc) but there are also many people who live off a bigger budget.
You can find an apartment in Sayulita for as low as US$400 per month but there are also houses that cost US$2,500 per month of rent. Identify your lifestyle and with that, you can see how much you need to live in Sayulita well.
Can Americans buy property in Sayulita?
Americans can buy property in Sayulita as well as any other nationalities. Many expats who own properties here are predominantly from the USA and Canada. As long as you have the money to buy the property, of course, you can easily purchase it here with no issues.
However, note that as of writing this article, our Sayulita Real Estate sources, agents, and trusted authorities have reported they are slowly finishing selling all the properties in Sayulita.
If you don't find a house or property to buy in Sayulita, our best advice is to check out the neighboring areas like La Cruz, Punta Mita, San Pancho, or even Lo de Marcos.
Does Sayulita have sewage problems?
Yes, Sayulita has sewage problems. We work closely with the environmental warriors in Sayulita and there are many issues that Sayulita is facing (infrastructure-wise). Some of them are even bigger than the sewage issue.
No matter where you plan to live in Mexico, there will always be a sewage problem, most especially in places that are close to the beach. Sadly, improving the sewage in Mexico is not high on the priority list of its government.
✈️ Ready to check out Sayulita? If you need more information about the cost of living in Sayulita, we'd be happy to update this post – – just leave your questions in the comment box below or join our communities where we answer questions for FREE.
🇲🇽 Living in Mexico Resources
🚗💨 I'm moving to Mexico. What do I need to prepare?
We have many resources about moving to Mexico on this blog. But first, we recommend you talk to our relocation expert for a more personalized plan.
⚖️ How do I get a residency visa in Mexico?
There are many types of Mexico residency visas. It's best to get in touch with an attorney to know the right type of visa for you. Book a call with our in-house attorney to get started!
🏠 Can you help me find housing in Mexico?
ABSOLUTELY! We have a house rental viewing program where we schedule a full itinerary for you to find one-year rentals. Get in touch for more info!
🏡 Can you assist with Real Estate buying in Mexico?
FOR SURE! We have our own certified Mexico realtors who can help you with buying. We also send available properties via e-mail. Feel free to subscribe to get these listings!
Trisha traveled to Mexico in 2018 and after a year, she found herself obtaining a 4-year residency visa in Mexico. She is the Editor-in-chief for our Living in Mexico Series which has helped over 3,000 Americans move to Mexico with ease. Trisha currently resides in Cabo San Lucas, Baja California Sur.