The Valle de Guadalupe Food and Wine Festival will take place on October 21-23, 2022. Here's everything you need to know about the biggest wine event in the country.
BAJA CALIFORNIA, MEXICO — Now on it's 4th year, the Valle de Guadalupe Food and Wine Festival launched in 2017 by a group of Mexican wine enthusiasts in Baja California.
The festival aims to support local communities of Valle de Guadalupe and at the same time showcase the best wineries in the area.
Valle de Guadalupe is the biggest wine producer in the country and this event is not only about tasting Mexican wine but also immersing yourself in the food culture of Northern Mexico.
You might also like: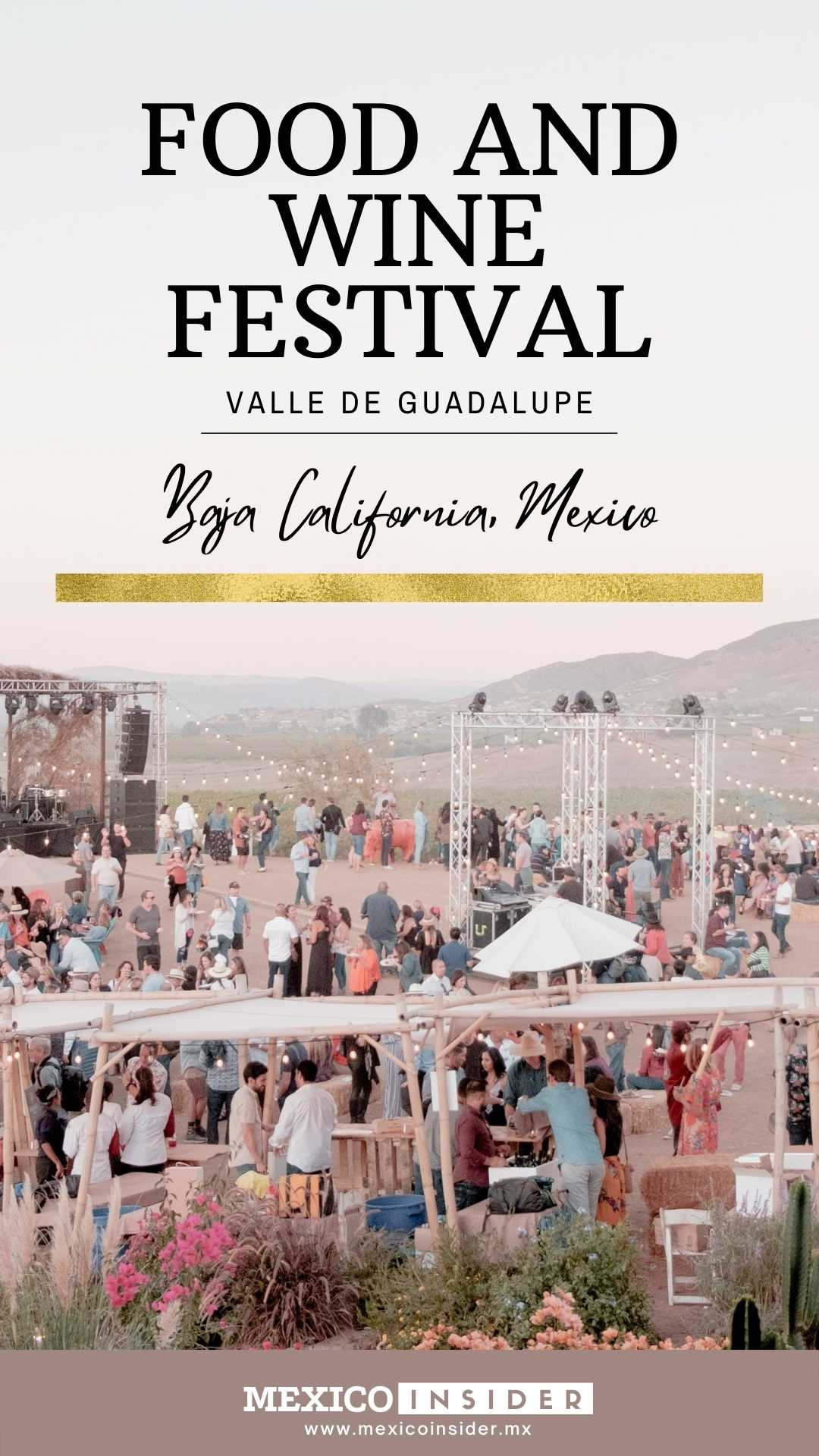 🍷 Valle de Guadalupe Food and Wine Festival Events and Tickets
Welcome dinner at Bruma Wine Garden
📅 October 21, 2022 (Friday)
⏰ 6:00 PM – 9:30 PM
🎟️ Tickets at US$325 (pre-sale), US$1,200 all-in VIP ticket
Bruma Wine Garden is one of the most reputable restaurants and wineries in Valle de Guadalupe. On this welcome dinner, you will sit on an intimate dinner with an impressive menu curated by chefs David Castro Hussong and Maribel Aldaco of Fauna.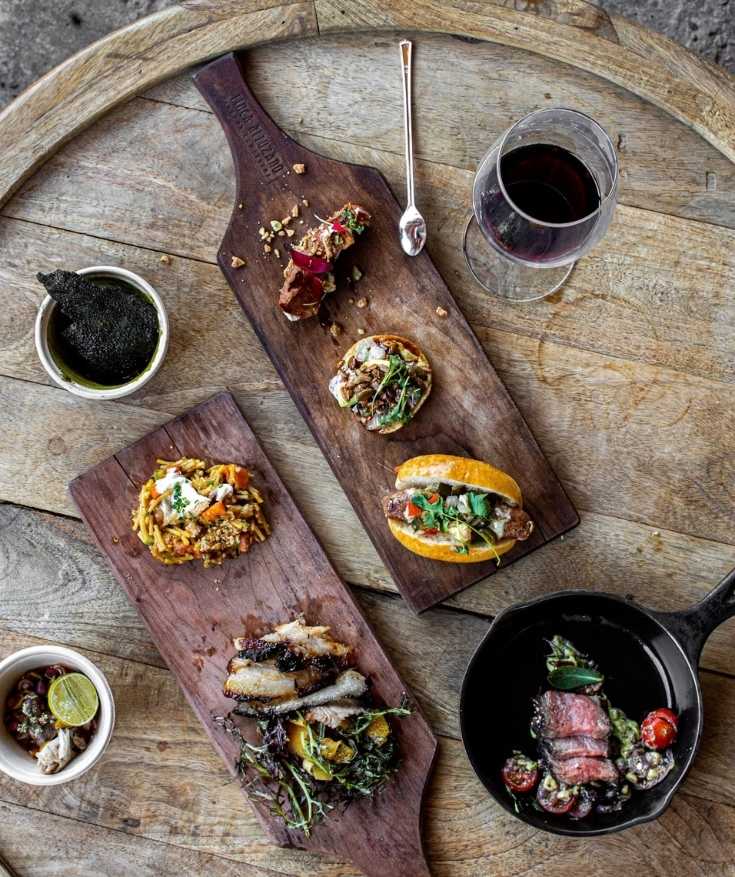 Bruma VIP Experience
📅 October 22, 2022 (Saturday) / October 23, 2022 (Sunday)
⏰ 4:00 PM – 11:00 PM (Saturday); 11:00 AM – 4:00 PM (Sunday)
🎟️ Tickets at US$495 (Saturday), US$425 (Sunday), and US$875 for both days
If you want an all-inclusive pass for the weekend, opt for the VIP Entrance which allows you to access the VIP lounge at the Valle de Guadalupe Food and Wine Festival.
In the VIP lunch, you will get access to a bar, waiter service, raw bar, private chef, and many more. This also includes the following:
Private parking space
Festival entrance 1 hour before General Admission
Wine tasting in the main festival for the first hour
Access to Main Festival with over 25 chefs' dishes each day
Plated chefs' dishes (3 to 3.5 hours)
Access to VIP Lounge
Unlimited wine in the VIP Lounge
Private hosted bar in the VIP Lounge
Live music, and more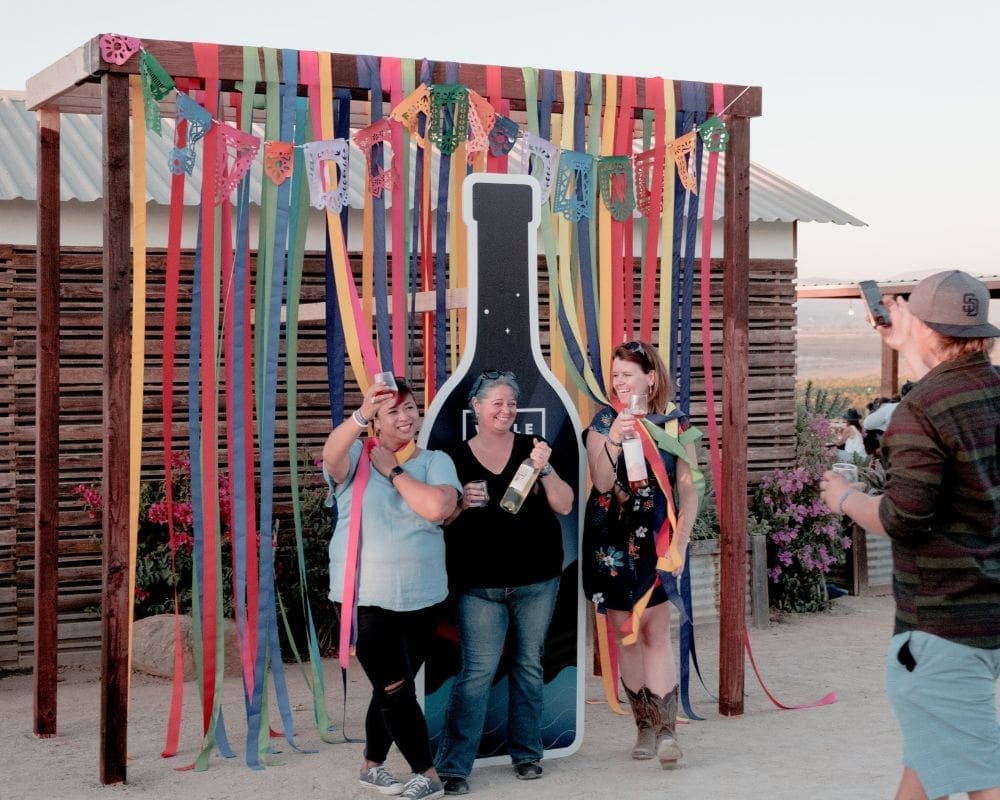 Sunday Petanca Soiree
📅 October 23, 2022 (Sunday)
⏰ 6:00 PM
🎟️ Tickets at US$225
This Sunday event is hosted by Cuyama Buckhorn Resort and Portée Petanca. This will be a fun evening of cocktails and a 5-course farm-to-table dinner by chefs Daniel Horn, Isaac Miranda, and Kael Mendoza.
This is a collaboration between chefs from different cultures so you shouldn't miss this event!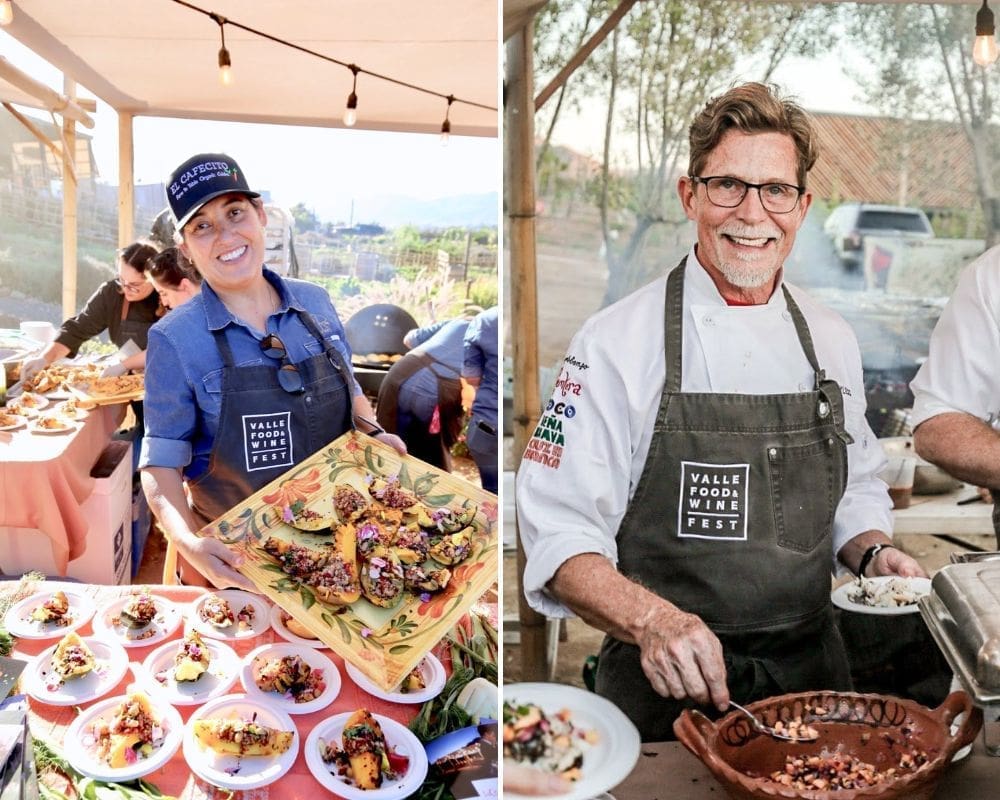 Other tickets and events
If you are not staying in Valle de Guadalupe for the weekend, below are some options for the daily passes:
October 22, 2022 (Saturday)
General Admission (US$250) | 5:00 PM – 11:00 PM: includes parking, plated chefs dishes, wine tasting (6 tickets), live music, beer, cocktails, wine by the bottle, and street food.
VIP Saturday Ticket (US$495): includes access to the shaded VIP Lounge at Valle Food & Wine Festival featuring a privately hosted bar, waiter service, and a food station. VIP ticket holders get early admission to the main festival so you'll be able to visit the booths earlier than the others.
Saturday Day Tripper (US$275): includes a round-trip shuttle from Old Town Trolley Station, general admission ticket, a big Baja California brunch. The shuttle leaves Tijuana at 9:00 AM.
Early entrance: US$355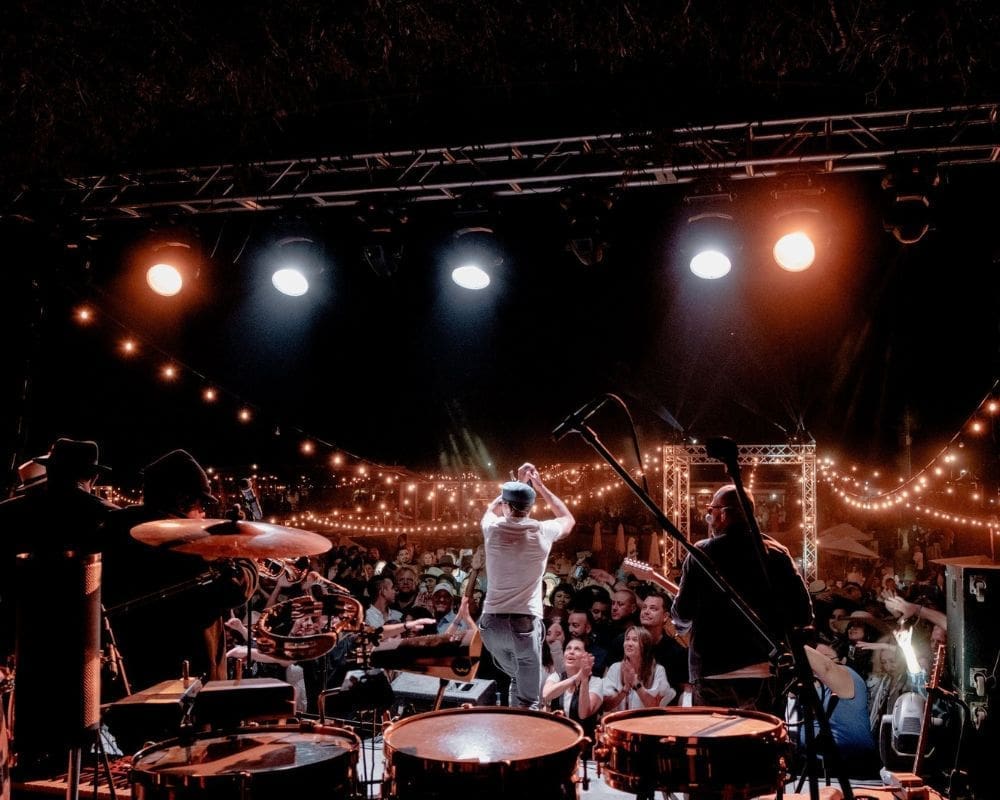 October 23, 2022 (Sunday)
General Admission (US$180) | 11:00 AM – 4:00 PM: an afternoon and evening of pure, delicious fun with food from more than 25 world-class chefs, including superstars Aarón Sánchez, Rick Bayless, David Castro Hussong, and more. Enjoy cooking demos, book signings, and wine tasting from over 20 regional wineries, plus artisan brews, live music, dancing, and more.
Sunday Day Tripper (US$195): see information above (Saturday)
VIP Sunday (US$425): same information and privileges as Saturday
If you want an all-access pass to the Valle de Guadalupe Food and Wine Festival, the ticket costs US$1,200.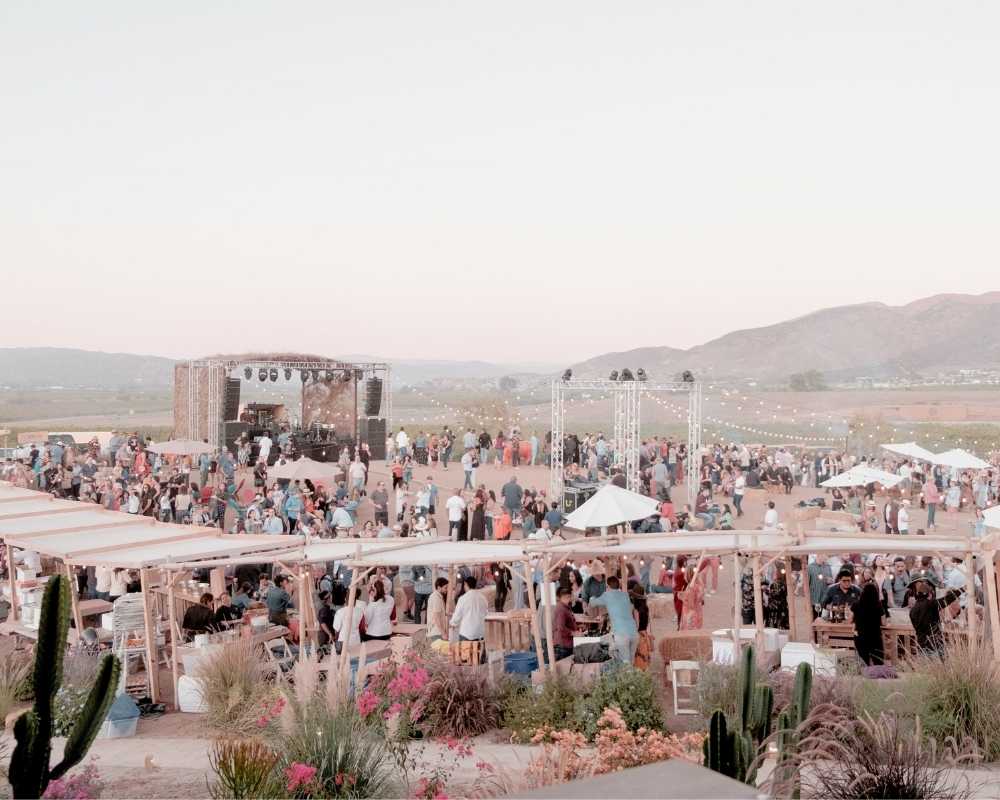 🍇 Participating Wineries
Below are the wineries and breweries that will participate in the Valle de Guadalupe Food and Wine Festival:
Bodegas Magoni
Madera 5 – Cava Aragon 126
Bruma
Las Nubes
Vena Cava
Henri Lurton
Lomita
Carrodilla
Relieve Vinícola
El Cielo Winery
Vinisterra
LA Cetto
Monte Xanic
Legado Sais
Lechuza
Roganto
Cava Maciel
Xecue
Norte 32
Get to know the Mexican craft breweries of Baja California like Wendlandt, Aguamala, Bruer, Doble C, and Insurgente.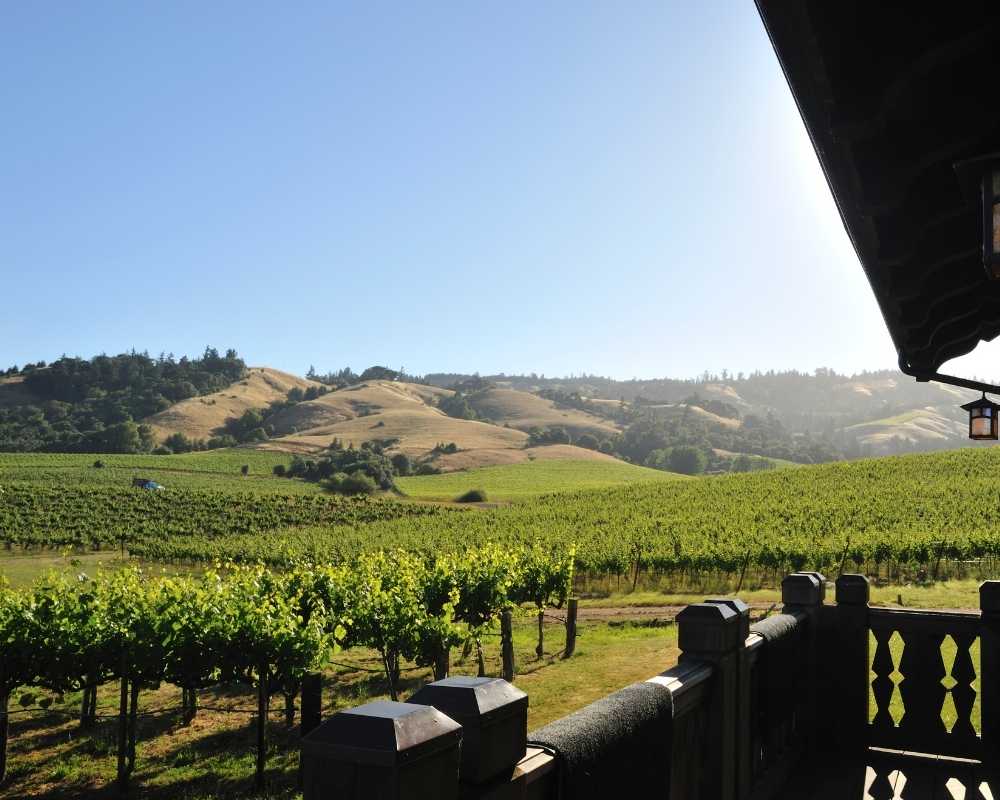 🧑‍🍳 Participating Chefs
Of course, a food and wine festival is not complete without the chefs. The chef line-up for this year include:
Nancy Silverton (the Mozza Group, Los Angeles)
Aarón Sánchez (Johnny Sánchez, New Orleans)
Rick Bayless (Frontera Grill and Topolobampo, Chicago)
David Castro Hussong (Fauna, Valle de Guadalupe)
Gabriela Cámara (Contramar in Mexico City)
Neal Fraser (Redbird, Los Angeles)
Valerie Gordon (Valerie Confections, Los Angeles)
Burt Bakman (Slab, Los Angeles)
Ori Menashe (Bavel and Bestia, Los Angeles)
Frank Ostini (The Hitching Post 2, Buellton, California)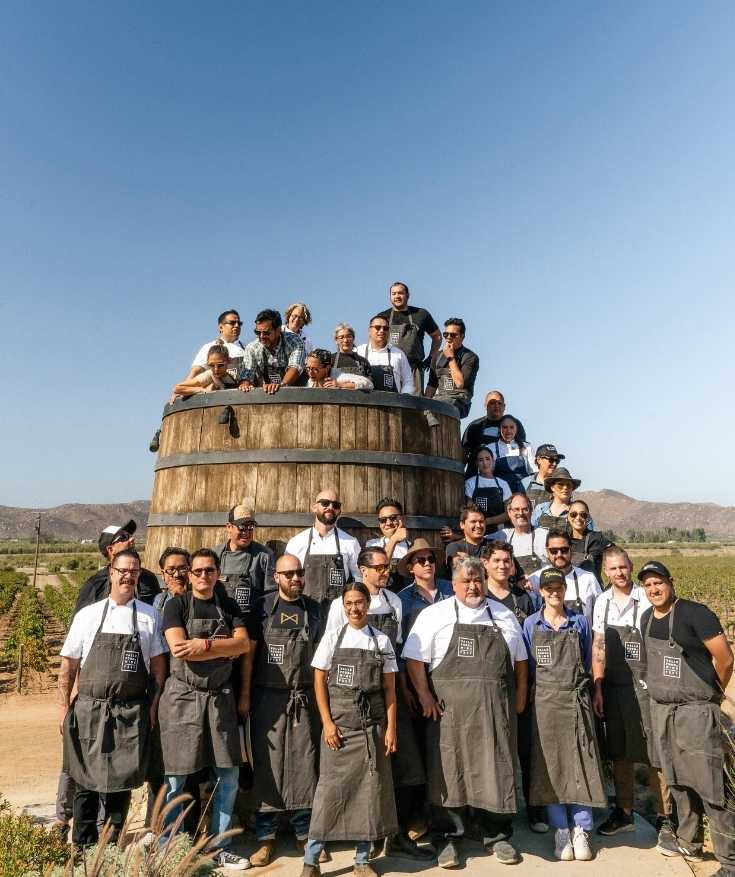 ✈️ Ready for your trip to Valle de Guadalupe? If you need more information about the Valle de Guadalupe Food and Wine Festival, we'd be happy to update this post – just leave your questions in the comment box below or join our communities where we answer questions for FREE.
🇲🇽 Valle de Guadalupe Travel Resources
✈️ Flights to Tijuana: the airport that serves Valle de Guadalupe is Tijuana International Airport (TJX). Use the code MXINSIDER to get flight discounts upon checkout on WayAway.
🏥 Mexico Travel insurance: do not travel to Mexico without insurance. Check which plans work for you for as low as US$40 for full travel coverage. We use SafetyWing and we highly recommend it!
🚕 Valle de Guadalupe Airport transfers: the trip from Tijuana Airport to Valle de Guadalupe is under an hour. Book your taxi service here or get in touch with us for a private pick-up!
🚗 Valle de Guadalupe car rentals: go on a road trip around the Baja California state – rent a car from US$45 per day! Search for the best deals on Rental Cars Tijuana.
🏄‍♂️ Valle de Guadalupe Activities: find over 50+ things to do in Valle de Guadalupe on Viator. They have the best deals that start for as low as US$20 per person
🏨 Valle de Guadalupe Hotels: There are affordable boutique hotels in Valle from US$65. Check out Booking.com for great deals.
🍇 Valle de Guadalupe Resorts: all-inclusive stay in a wine resort in VDG for as low as US$250 per person. Check out Expedia for discounted prices.
✅ Valle de Guadalupe Trip Planner: we have local staff on the ground in Baja California. We can help you plan your trip. No hidden fees, just simple charges. Get in touch now!
📧 Valle de Guadaluoe Updates: subscribe to our newsletter and get honest and transparent updates about Valle de Guadalupe. You will love our monthly news in your inbox! NO SPAM. NEVER.
☕ Buy us coffee: readers who support Mexico Insider help us continue bringing you the most honest content about Tulum. Consider donating to our coffee fund if you like the content that we do.
Trisha traveled to Mexico in 2018 and after a year, she found herself obtaining a 4-year residency visa in Mexico. She is the Editor-in-chief for our Living in Mexico Series which has helped over 3,000 Americans move to Mexico with ease. Trisha currently resides in Cabo San Lucas, Baja California Sur.