Queretaro wineries are not that well-known internationally yet. But this state in Mexico boasts 10 vineyards that are top-notch. Apart from wine, Queretaro is also known for its cheese and is the cradle of Mexican cheese-making.
When planning your Queretaro wine route, it's best to stay in the capital city, Santiago de Queretaro (Queretaro City). Hotels in Queretaro City start at US$45 per night and can go up to US$30.
During our visit to the wine route of Queretaro, we rented a car at Mexico City Airport and stayed at Ta Hotel for US$115 per night.
Having a car gives you more freedom but Queretaro's roads are quite hectic and are not recommended to tourists who are not comfortable or have no experience in driving in Mexico.
If you don't want to rent a car, you can definitely hire a private driver, which we also provide here at Mexico Insider. Just get in touch with us and we will arrange everything for you!
Anyway, if you push through doing the Queretaro wine route yourself, here are our tips on what Queretaro wineries to visit, including information and prices and how to visit each vineyard.
📍 Where is Queretaro?
Queretaro is about a 2.5-hour drive from Mexico City. The name Queretaro is the name of the state, while the capital city of the state bears the same name, Santiago de Queretaro.
To get to Queretaro, you fly into Mexico City International Airport (Benito Juarez) or Guanajuato International Airport (Silao/BJX). From these airports, you can hire a car for your party or book with our recommended local drivers.
Queretaro is a city and mountain escape so this is not a beach vacation. Make sure to bring clothing that is appropriate for the city. And oh, in Mexico, hats are a mandatory vineyard outfit!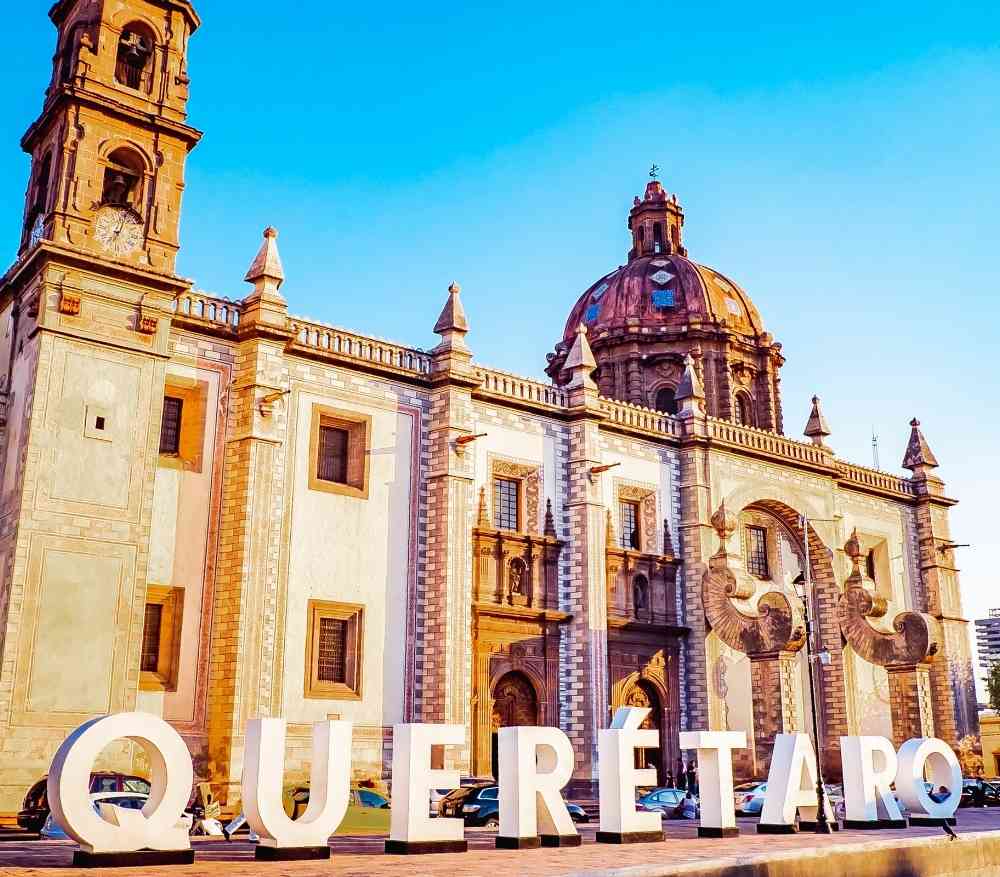 📅 Best months to do the Queretaro wine route
The best time to do your Queretaro wine route is in the months of June to September. Expect rains in July but despite the semi-bad weather, these are the most visited months for Queretaro wineries because it's harvest season.
In Spanish, the harvest season is called Fiesta de La Vendimia or simply vendimia, from the Latin words, vīnum (wine) and dēmō (take off, remove).
Wineries in Queretaro have different activities during Vendimia season. You will be involved in the harvest and they won't offer these activities any other time of the year.
👌 Spanish 101: In this article, you will read the word "viñedo" a lot which translates to "vineyard" in Spanish.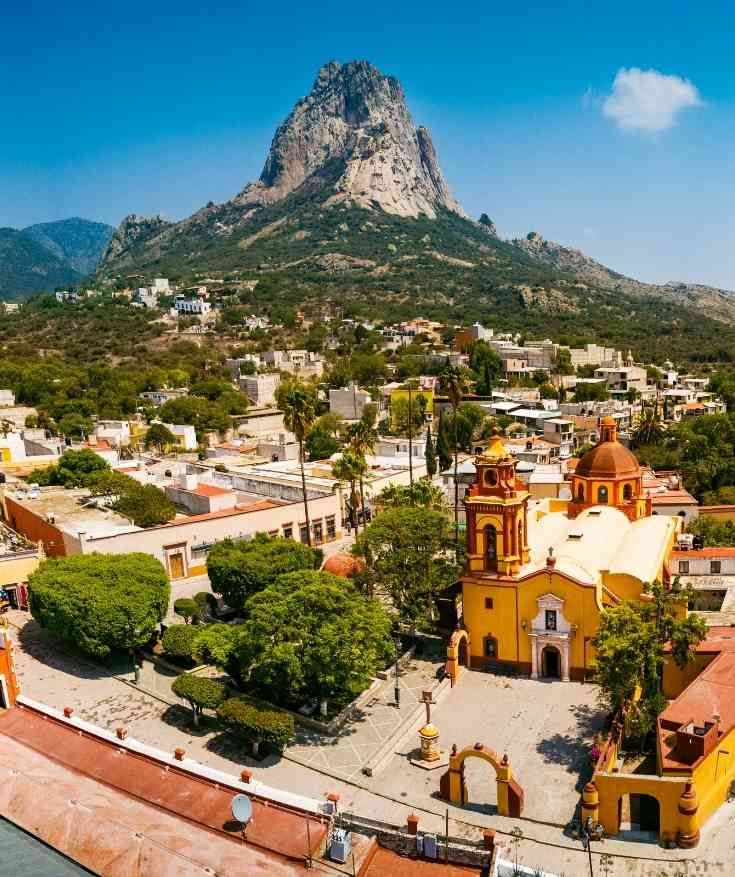 🍷 Are wines in Queretaro good?
While there are many wine regions in Mexico, Queretaro is extra special because of the quality of its cheese. Apart from wine tasting, visitors can combine their Queretaro wine tour with cheese pairing in artisanal factories in the state.
The majority of the wines produced in Queretaro are Cabernet Sauvignon, Syrah, and Malbec, which are pretty high by Mexican standards.
Mexicans know Queretaro to be the best wine country in Mexico but internationally, this state is not yet known for its wine so that's a reason to visit!
Geographically, Queretaro is best for growing quality grapes. Its close proximity to the equator means it has tropical weather but the altitude in Queretaro and the semi-desert terrain make its lands the best for wine production in the country.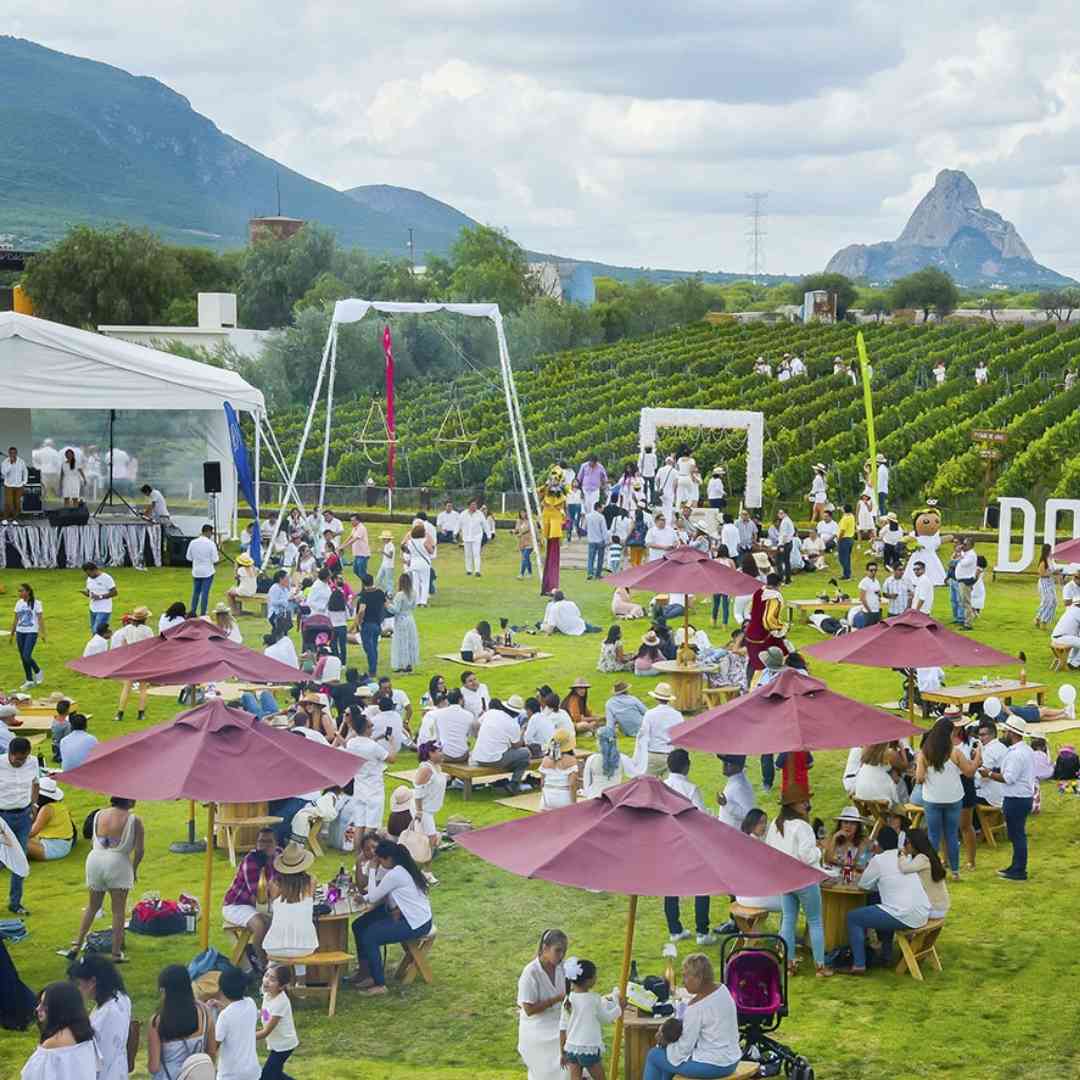 🍾 What to expect in Queretaro wineries
As Queretaro is not a full-blown wine region yet, expect this wine route to be super local. You will barely see foreigners and if you do, they are probably expats in Queretaro.
Restaurants and wineries in Queretaro are very popular with the Mexican audience so the local experience is guaranteed.
We're always the only foreigners and expats whenever we visit Queretaro wineries – it's so amazing to be doing activities like this as Mexico has become a crowded tourist spot everywhere.
Of course, you will also get to know about the great wines of Queretaro and hopefully, you'll like them and bring some bottles home.
You might also like: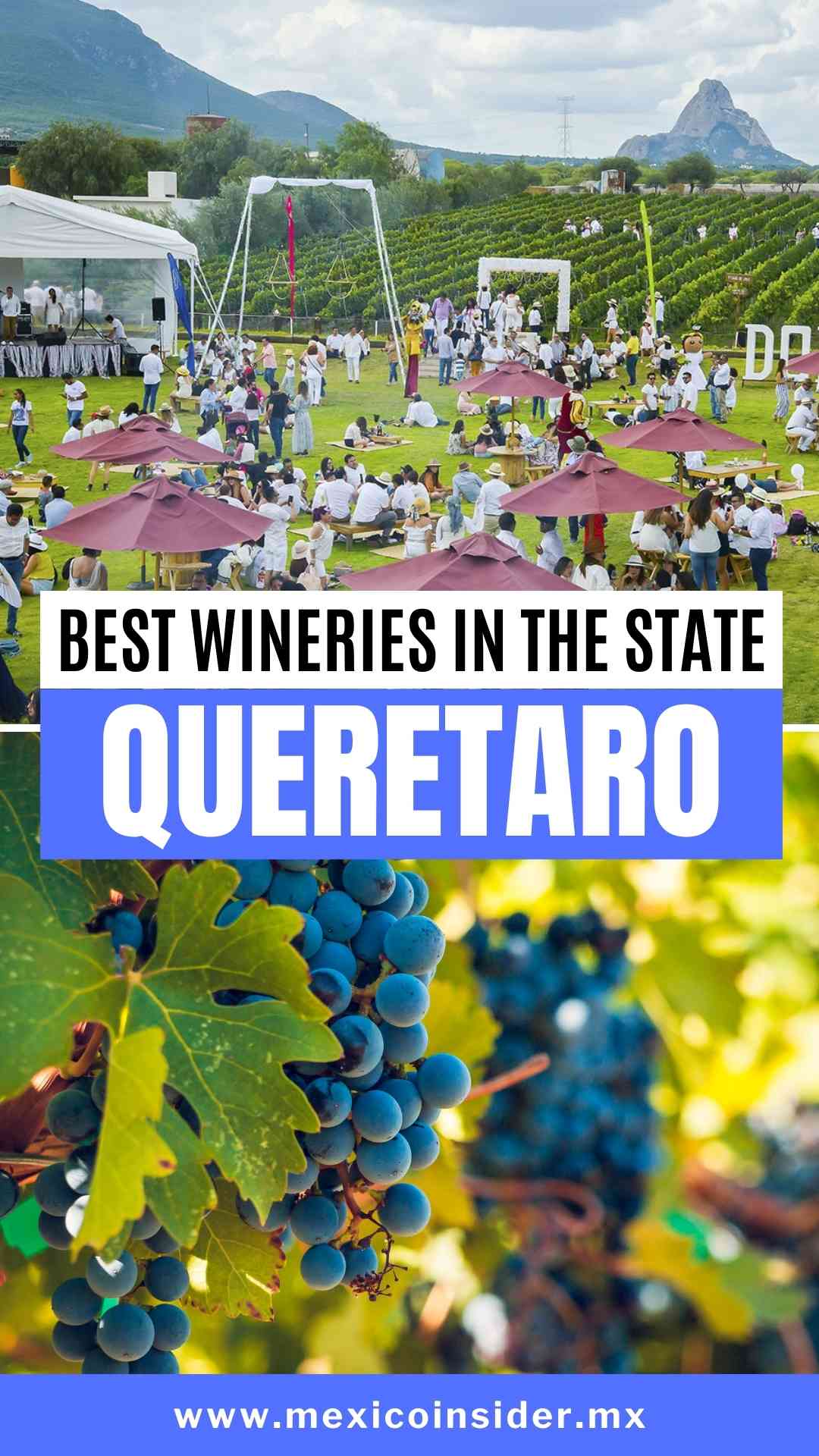 🍇 Top Queretaro wineries to visit
#1: Donato Winery
📍 Carretera Crucero de Bernal a Ezequiel, Montes km 2
📞 +52 442 161 0082
Donato Winery is a Mexican-owned winery in Queretaro and has the best wine-tasting activity in the state. Donato has a big estate that features cellars, wine shops, and a restaurant.
The best part of the wine tasting at Donato Winery is the route. The estate is built to have that travel experience where you enter underground caves and end the tour at the top-floor restaurant.
Food served at Donato Winery is superb so you may want to dine here even if you are not taking a wine tasting tour.
A basic wine tasting (3 glasses) starts at US$15 which includes a vineyard and cellar tour. Groups of 4 people can add a meal to the tours for US$170 (all-inclusive).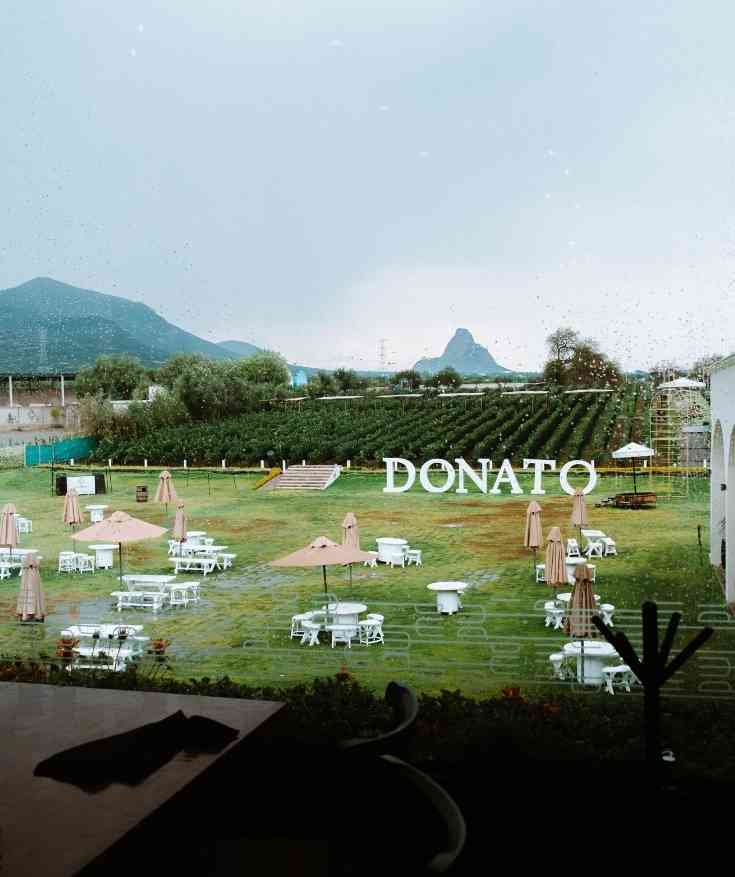 #2: Viñedos Azteca
📍 Carr. San Juan del Rio Cadereyta, km 40,4
📞 +52 441 277 2978
Viñedos Azteca is the brainchild of two friends from two different wine backgrounds and cultures, Jorge Ferreira (Mexico) and Miguel Gimenez Montesinos (Spain).
They bought this estate in 2002 and started growing their own grapes. The project grew through the years and has started the Association of Winemakers in Queretaro and the School of Craft Wine, both of which aim to strengthen Queretaro as a wine and cheese route.
To date, Viñedos Azteca has 8 different wine brands that varies from white, roses, and reds. There are three different tasting packages at Azteca:
Tasting 1: US$12 (1 glass with tour / 50 minutes)
Tasting 2: US$14 (2 glasses with tour / 1 hour)
Tasting 3: US$17 (3 glasses with tour / 1.5 hours)
#3: Viñedo de Cote
📍 Lib. Cadereyta-Xilitla
📞 +52 441 277 5000
Viñedo de Cote has a relatively larger estate than the rest of the Queretaro wineries. Wine tasting is not the only thing to do on the estate as they have a full-packed menu of activities within the vineyard.
Activities in Viñedo de Cote are unique and you probably won't find this in other wineries. Some of the one of a kind activities include:
Vineyard tour on a bicycle: 3 glasses + 90-min tour for US$25
Vineyard tour on a tram: 3 glasses + 90-min tour for US$27. Kids can also join this tour for US$16.
Grape Stomping/Crushing (seasonal): 40 minutes of grape stomping activity during the harvest season; US$19 for both adults and kids
For those who want to do a simple wine tasting at Viñedo De Cote, you can opt for their pairing menu with 4 glasses (2 reds, 1 white, and 1 rose) for US$27.
#4: Viñedos del Polo
📍 Carr. Querétaro, Tequisquiapan
📞 +52 441 277 5000
Viñedos del Polo is located in an exclusive residential area which is the project of the owners. They first launched their wine tours in 2017 specializing in Cabernet Sauvignon and Tempranillo grapes.
This Queretaro winery only produces 10,000 bottles per year, which is a relatively low production number compared to other wineries in Mexico, however, Viñedos del Polo has a large estate that hosts golf courses, hotels, and vineyards.
Some of the tours that Viñedos del Polo offers are as follows:
Vineyard tour on a bicycle: 6 pax minimum, 80 minutes with rose tasting
Vineyard tour on a horse: 6 pax minimum, 80 minutes with a tasting of 2 reds, 1 white, and 1 rose
#5: Freixenet
📍 Carretera San Juan del Río – Cadereyta Km. 40.5
📞 +52 441 277 0147
Freixenet's history dates back to 1861 through the efforts of Francesc Sala Ferres started importing wines to the Americas.
Today, Freixenet is handled by the fifth generation of winemakers in the family but still with the same values and wine production practices.
Adults can enjoy a wine tasting at Freixenet for US$12 which includes an extensive vineyard and cellar tour for 1.5 hours. This tour can be done by foot or via tram rides.
For those who are not traveling to Queretaro yet and want to learn about the wines of Freixenet, they have an online tasting with their wine masters that includes 3 mini bottles of red wines and 1 bottle of Prosecco.
This online tasting also comes with assorted Iberico ham, loin, sausage, and chorizo. The price for the digital tasting is US$25 with a minimum requirement of 4 people.
Freixenet is a worldwide brand that does not only have vineyards in Mexico. They also operate in big wine countries like France, Spain, and California.
#6: La Redonda
📍 Carr. San Juan del Río a Ezequiel Montes Km 33.5
📞 +52 558 075 8373
La Redonda is highly branded as the biggest of all the Queretaro wineries and is more commercialized than the others. La Redonda wines are widely available all over the country selling in convenience stores like Oxxo or supermarkets like La Comer.
Although there are many wine tasting options, the best package to avail at La Redonda is their wine glamping weekend package for one night.
This wine glamping weekend costs US$200 for 2 and includes a one-night stay at a glamping accommodation, breakfast, 1 white wine bottle, 2 souvenir wine glasses, and a panoramic vineyard tour.
#7: San Juanito
📍 Antiguo Camino a San Juan SN
📞 +52 555 004 7300
San Juanito is a Queretaro locals' favorite and although number 7 on this list, this is one of our favorite Queretaro wineries.
Their brand is quite balanced between the number of whites and reds. Malbec, Tinta de Bernal (a special grape from the region), Syrah, and Cabernet Sauvignon are the house red specials with a unique harem of whites such as Xarel-lo, Macabeu, and Parellada.
A 2-hour wine tasting tour at San Juanito costs US$15 and lasts for 2 hours. You can add a meal after the tour for US$7 more.
#8: Puerta del Lobo
📍 76260 Querétaro, Mexico
📞 +52 555 004 7300
Puerta del Lobo is a 180 hectares estate continuously developed for the growing wine tourism in Queretaro. Their restaurant has built a following with upper-class Mexicans from Mexico City traveling to Puerta del Lobo over the weekend for a sumptuous meal.
The wine tours at Puerto del Lobo are more customized and flexible as you can choose exclusive whites, reds, and roses (depending on your preference) without mixing them with other wine types.
Below are some of the most interesting wine tasting tours at Puerta del Lobo:
Young wines tour: 30-min tours for US$12 (1 Sauvignon Blanc, 1 Rose, and 1 Red)
Red wine only: 40-min tour for US$14 (3 reds)
Puerta del Lobo Classics: 40-min tour for US$17 presenting the 3 best products of the winery
✈️ Ready for your trip to Queretaro? If you need more information about Queretaro wineries, we'd be happy to update this post – just leave your questions below!
🇲🇽 Queretaro Travel Resources
Trisha traveled to Mexico in 2018 and after a year, she found herself obtaining a 4-year residency visa in Mexico. She is the Editor-in-chief for our Living in Mexico Series which has helped over 3,000 Americans move to Mexico with ease. Trisha currently resides in Cabo San Lucas, Baja California Sur.