From important landmarks to historical sites, these are the best places to visit in Mexico City with location, how to get there, and golden tips for each Mexico City attraction.
Drenched in a tapestry of history and infused with a vibrant modern spirit, you'll never run out of places to visit in Mexico City, as it caters to all types of travelers.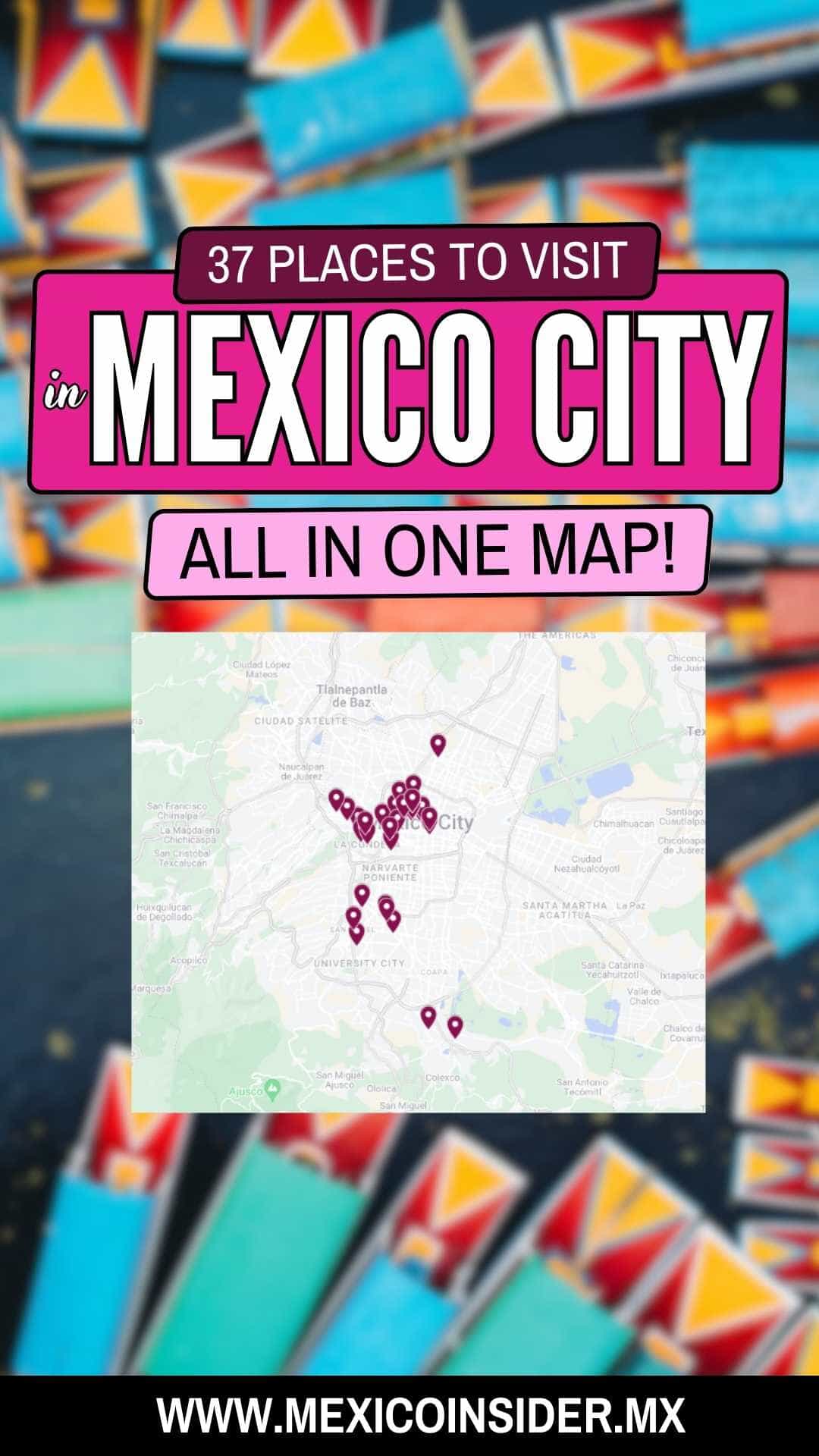 From Aztec temples shadowed by towering skyscrapers to bustling markets echoing with centuries-old traditions, there is a lot more to Mexico City attractions—it promises experiences.
Join me as we journey to uncover the must-visit spots of this dynamic metropolis! If you need help in booking activities in tours, just get in touch and well help you arrange your trip!
Plan your trip to Mexico with us! Get expert travel advice and customized trip-planning itinerary from our local experts on the ground.
🗺️ Places to visit in Mexico City Map
📍 Top places to visit in Mexico City
1. Zócalo (Plaza de la Constitución)
📍P.za de la Constitución S/N, Centro Histórico de la Cdad
The Zócalo, also known as Plaza de la Constitución, is the main square in the heart of Mexico City.
As one of the largest city squares in the world, it's surrounded by historic buildings, including the Metropolitan Cathedral and the National Palace.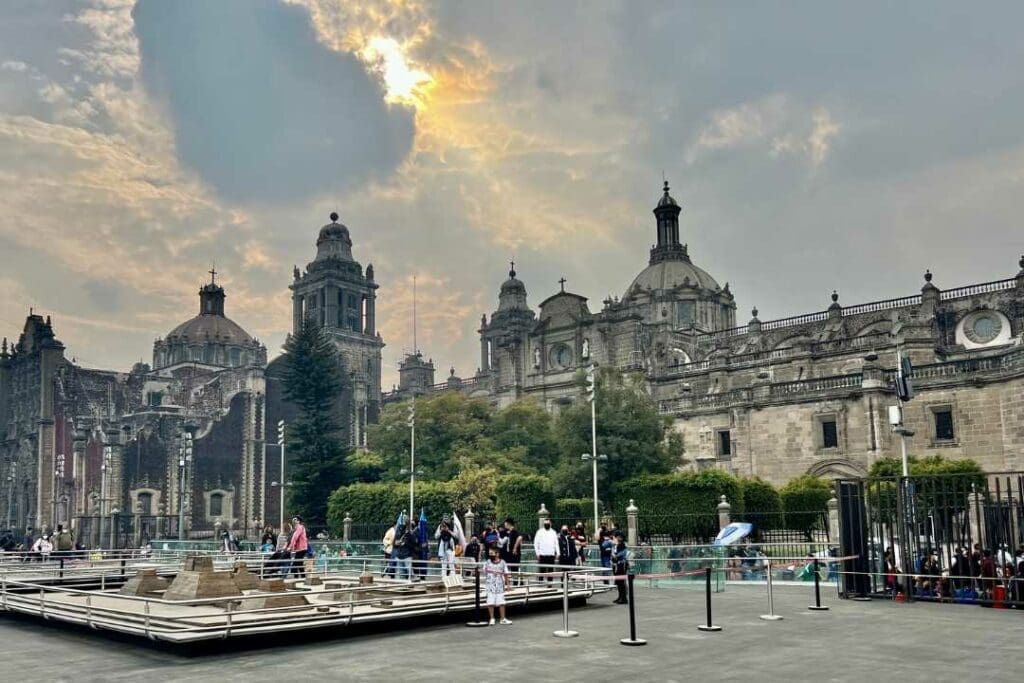 This square has witnessed many significant events in Mexican history.
It's the epicenter of the city's cultural and historical landscape, often hosting large-scale events, ceremonies, and performances.
A visit to Mexico City is incomplete without experiencing the Zócalo's grandeur.
Pro Tip: Come in the evening when the square is illuminated, and don't forget to try a street-side "esquite" or roasted corn from local vendors.
2. National Palace
Situated east of the Zócalo, National Palace houses the offices of the Mexican president and the Federal Treasury.
This colonial-era structure boasts impressive murals by Diego Rivera that depict Mexico's rich history.
Beyond its political significance, the palace offers a unique opportunity to appreciate Rivera's murals, which trace the nation's history from ancient civilizations to the post-revolutionary period.
Pro Tip: Visit early to avoid the crowds, and ensure you bring a valid ID for entry.
3. Metropolitan Cathedral
The Metropolitan Cathedral, overlooking the Zócalo, is the oldest and largest in Latin America. It showcases an amalgamation of architectural styles, with impressive altars and art.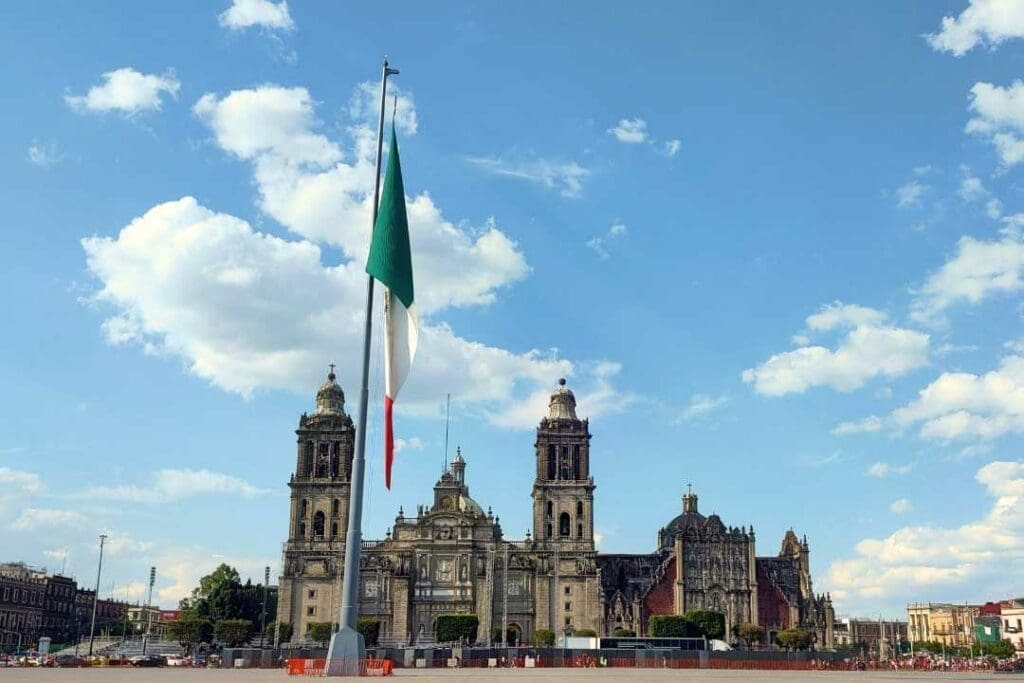 This cathedral is a testament to Mexico City's deep-rooted religious and colonial history. The intricate art and architecture provide a window into Mexico's past.
Pro Tip: Consider taking a guided tour to explore the cathedral's crypts and the clock tower for an expansive view of the city.
4. Templo Mayor
📍Seminario 8, Centro Histórico de la Cdad. de México
Templo Mayor, once the primary temple of the Aztec capital Tenochtitlán, is an archaeological site located close to the Zócalo. The site reveals the layers of Mexico City's ancient history.
It's a journey into the heart of Aztec civilization. The adjoining museum displays fascinating artifacts excavated from the site, offering deeper insights into this pre-Hispanic culture.
Pro Tip: Wear comfortable shoes. The uneven terrain of the ruins requires careful navigation.
5. Palace of Fine Arts
📍Av. Juárez S/N, Centro Histórico de la Cdad. de México
The Palace of Fine Arts (Palacio de Bellas Artes), an iconic white-marble building, is the premier cultural center in Mexico City.
Hosting exhibitions, theatre, and music performances, it's an architectural marvel blending Art Nouveau and Art Deco styles.
Beyond its captivating exterior, the palace is a hub for the country's fine arts. Visitors can explore rotating exhibitions and permanent murals by famous Mexican artists.
Pro Tip: Catch a performance of the renowned Ballet Folklórico de México held here for a cultural treat.
6. Alameda Central
📍Av. Hidalgo s/n, Centro Histórico de la Cdad. de México
Alameda Central is a lush, expansive park in downtown Mexico City.
Dating back to the 16th century, it's adorned with fountains, statues, and tree-lined pathways, making it a serene escape amidst urban hustle.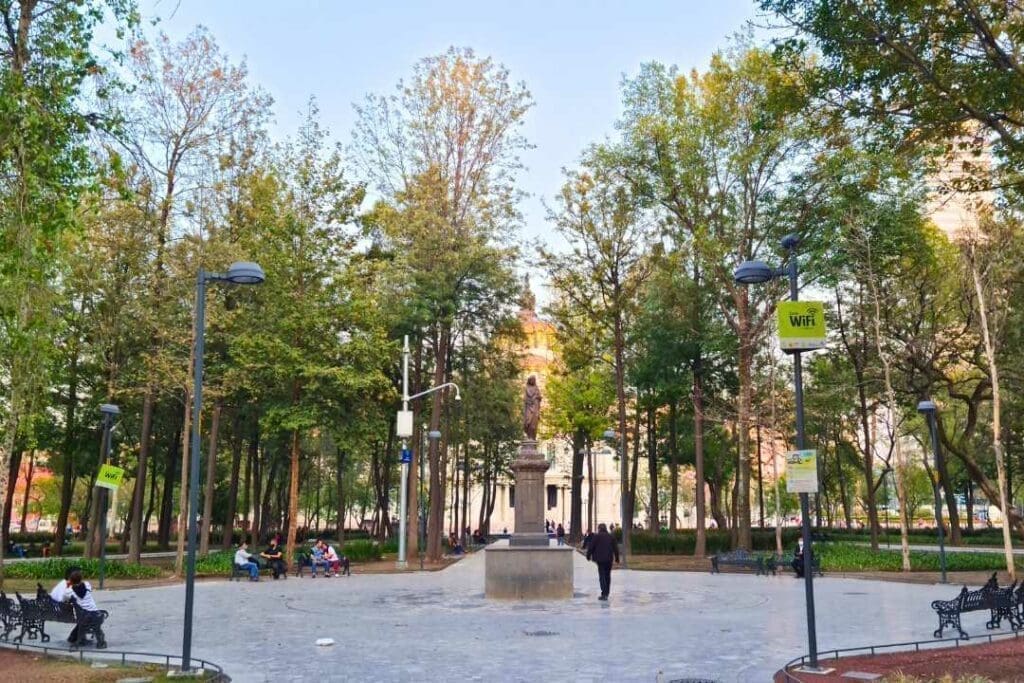 It's the oldest public park in the Americas and offers a peaceful respite. The park comes alive with locals and street performers, especially on weekends.
Pro Tip: Visit the nearby "Museo Mural Diego Rivera" to view his famous mural "Dream of a Sunday Afternoon in Alameda Central."
7. Torre Latinoamericana
📍Torre Latinoamericana, Centro Histórico de la Cdad. de México
The Torre Latinoamericana, once Latin America's tallest building, is an iconic skyscraper in Mexico City. Its observation decks provide unparalleled 360-degree views of the sprawling cityscape.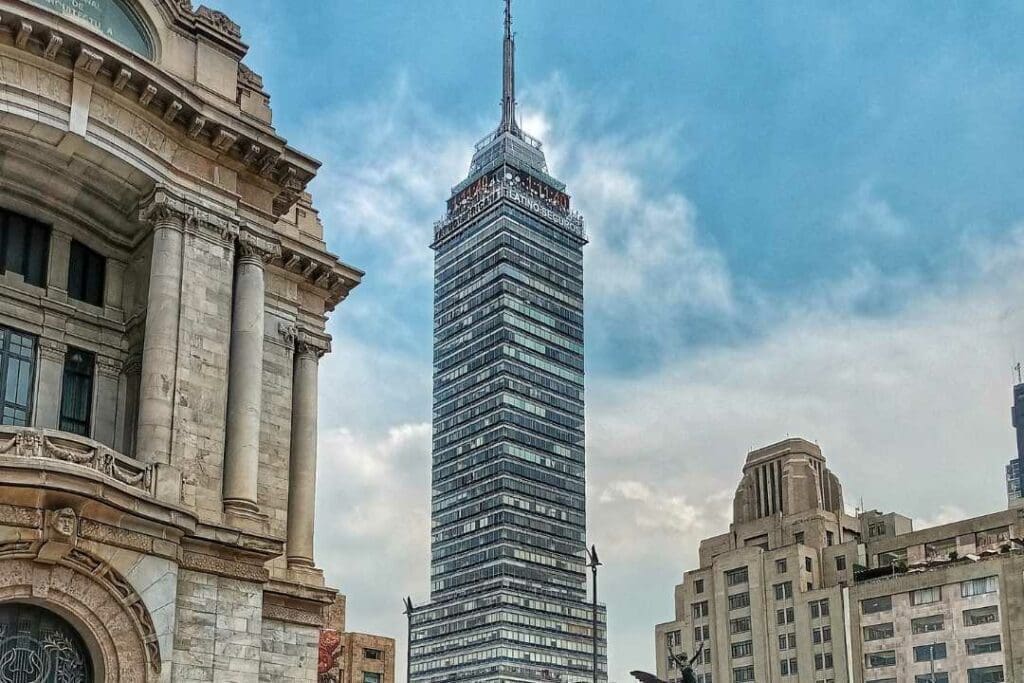 For an unmatched perspective of Mexico City's vast expanse, it's the ideal vantage point. The tower is also an architectural marvel, having withstood many earthquakes.
Pro Tip: Visit for a magical panorama during sunset, but be prepared for crowds.
8. Anthropology Museum
📍Av. P.º de la Reforma s/n, Polanco
The National Museum of Anthropology is Mexico's most visited museum in Chapultepec Park.
It houses an extensive collection of pre-Columbian artifacts and offers insights into the diverse indigenous cultures of Mexico.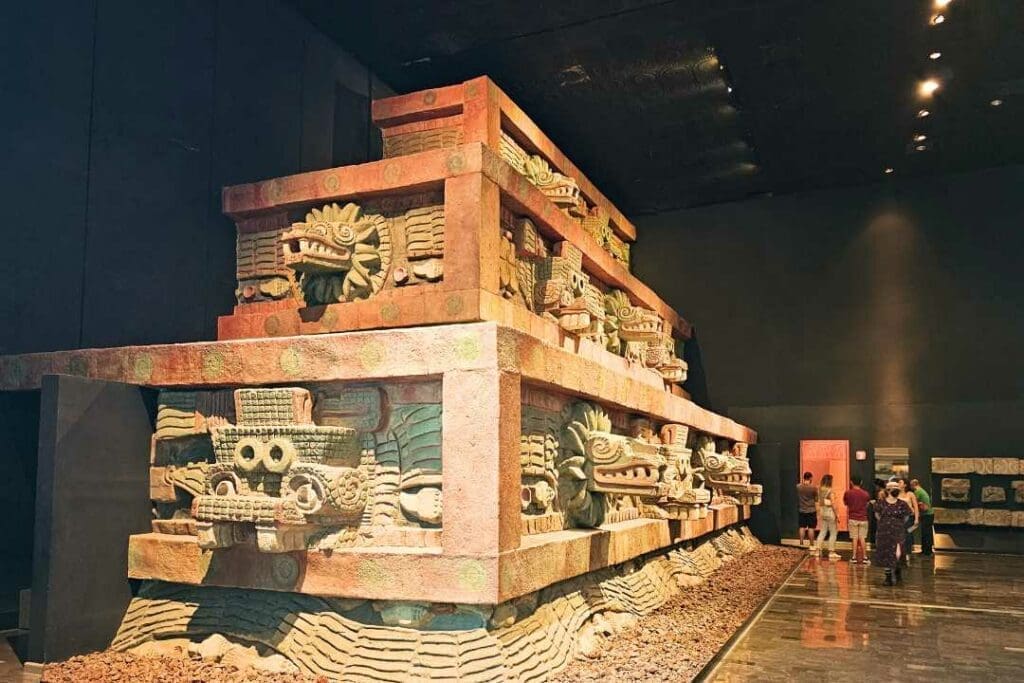 It's a deep dive into Mexico's rich pre-Hispanic heritage. The museum's displays cover all major Mesoamerican cultures, from the Maya to the Aztecs.
Pro Tip: Dedicate ample time for this vast museum. Consider visiting over two days if you're a history enthusiast.
9. Chapultepec Castle
📍Bosque de Chapultepec I Secc, Miguel Hidalgo
Perched atop Chapultepec Hill, this castle once served as a residence for Mexican rulers. Today, it's a museum showcasing Mexico's history from colonial to modern times.
Beyond its historical displays, the castle offers sweeping views of the city. The luxurious rooms and gardens reflect Mexico's bygone eras of grandeur.
Pro Tip: The walk up can be tiring. Wear comfy shoes and stay hydrated. Opt for the mini-train ride if preferred.
10. Chapultepec Park
Chapultepec Park is Mexico City's green lung, sprawling over 1,695 acres. It houses lakes, zoos, museums, and monuments, making it a multifaceted recreational spot.
It's a haven for relaxation, cultural exploration, and recreation. It's a day's adventure, from boating to visiting the numerous museums.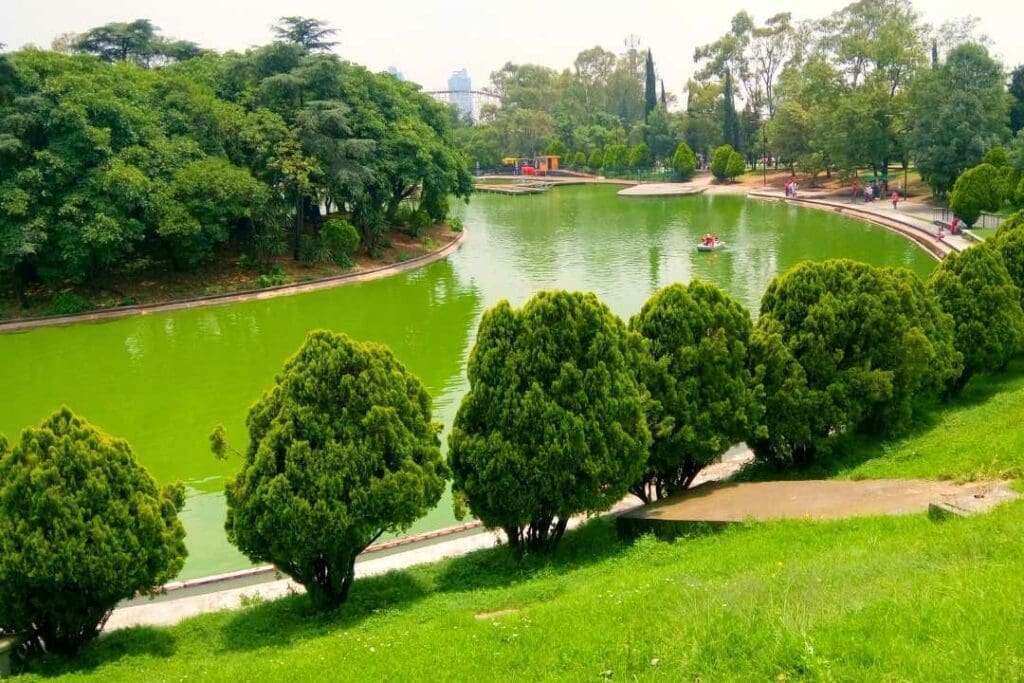 Pro Tip: Start early to make the most of your day. The park is vast, so plan your must-visit spots in advance.
11. Roma Neighborhood
Colonia Roma, commonly known as Roma, is an artsy, bohemian neighbourhood known for its eclectic architecture, ranging from Beaux-Arts to Art Nouveau.
Lined with tree-canopied streets, the district has hip boutiques, art galleries, and gourmet eateries.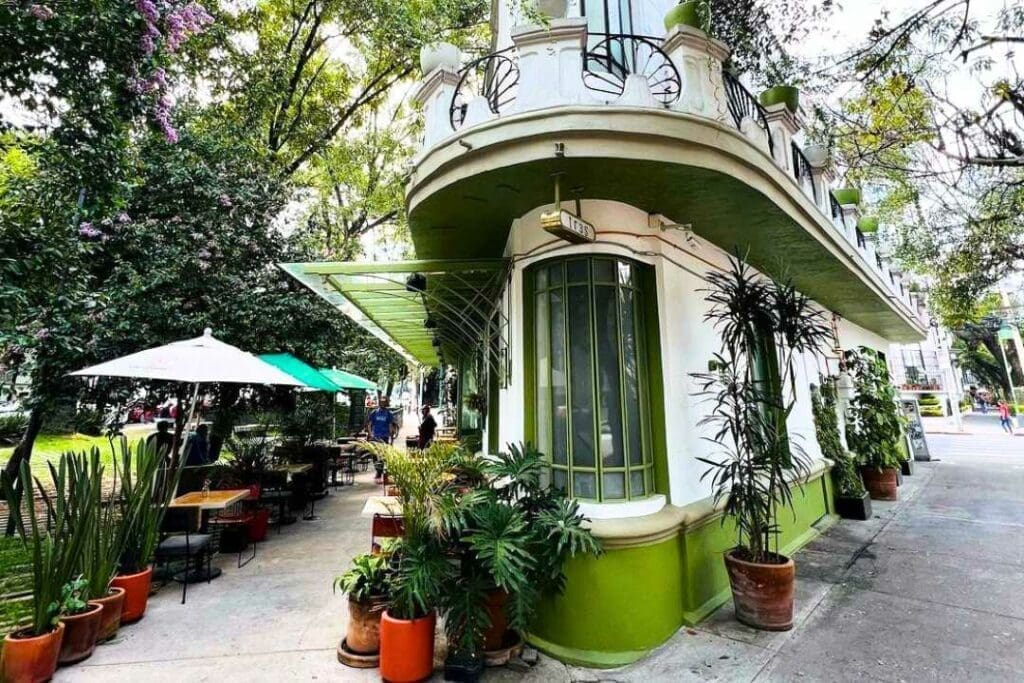 Roma exudes an artistic vibe and is the epicenter of Mexico City's contemporary culture. Whether it's the charm of the vintage bookstores or the lure of trendy coffee shops, Roma is both nostalgic and modern.
Pro Tip: Explore the area on foot or by bike to discover hidden gems. Don't miss the weekend flea markets for unique finds!
12. Condesa Neighborhood
Adjacent to Roma, Condesa is characterized by its European-style architecture, vast parks, and a vibrant culinary scene.
Art Deco buildings and leafy avenues make it one of the city's most aesthetically appealing districts.
Condesa offers a blend of chic bistros, trendy bars, and quaint cafes. The neighborhood's relaxed ambiance makes it a favorite for both residents and visitors looking to unwind.
Pro Tip: Parque México and Parque España are must-visits within Condesa. Allocate time to simply stroll and soak in the ambiance.
13. Coyoacan Neighborhood
Coyoacán, often referred to as 'the place of coyotes,' is a historic borough teeming with colonial charm.
Cobbled streets, plazas, and colorful buildings are a nod to its rich past, while artisanal markets reflect its vibrant culture.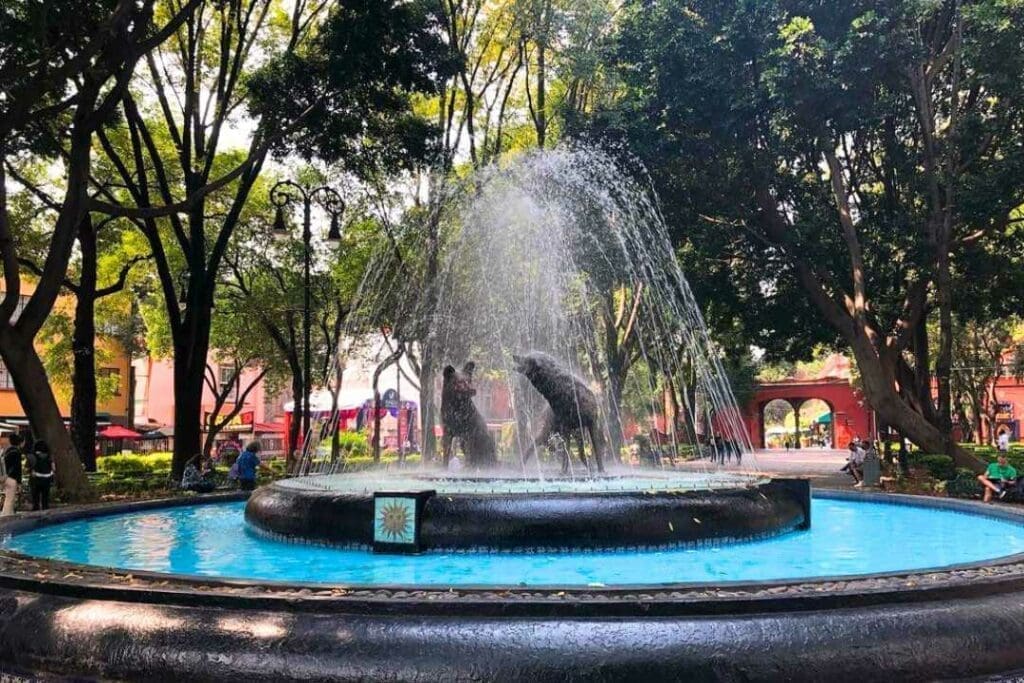 Stepping into Coyoacán feels like entering a different era. Apart from the famed Casa Azul, the neighborhood boasts delightful eateries, craft markets, and a palpable artistic spirit.
Pro Tip: Spend an evening at the Plaza Hidalgo and Jardín Centenario, enjoying local delicacies and watching street performers.
14. Polanco Neighborhood
Polanco is Mexico City's upscale district, synonymous with luxury and sophistication.
Its broad avenues, with high-end boutiques, fine dining restaurants, and contemporary art galleries, exudes cosmopolitan flair.
Polanco is a shopping and dining paradise, boasting some of the city's finest establishments. It's also home to Museo Soumaya and Museo Jumex, cementing its place in the city's cultural circuit.
Pro Tip: Avenida Presidente Masaryk is often dubbed as the 'Mexican Rodeo Drive.' If shopping is on your agenda, this is the street to visit.
15. Frida Kahlo Museum (Casa Azul)
📍 Londres 247, Del Carmen, Coyoacán
Nestled in the colorful neighborhood of Coyoacán, Casa Azul was the lifelong home of the iconic artist Frida Kahlo. Today, it stands as a museum preserving her art, personal items, and vividly painted walls.
It offers an intimate glimpse into the life and work of one of Mexico's most celebrated artists. The museum captures Kahlo's passion, pain, and pioneering spirit.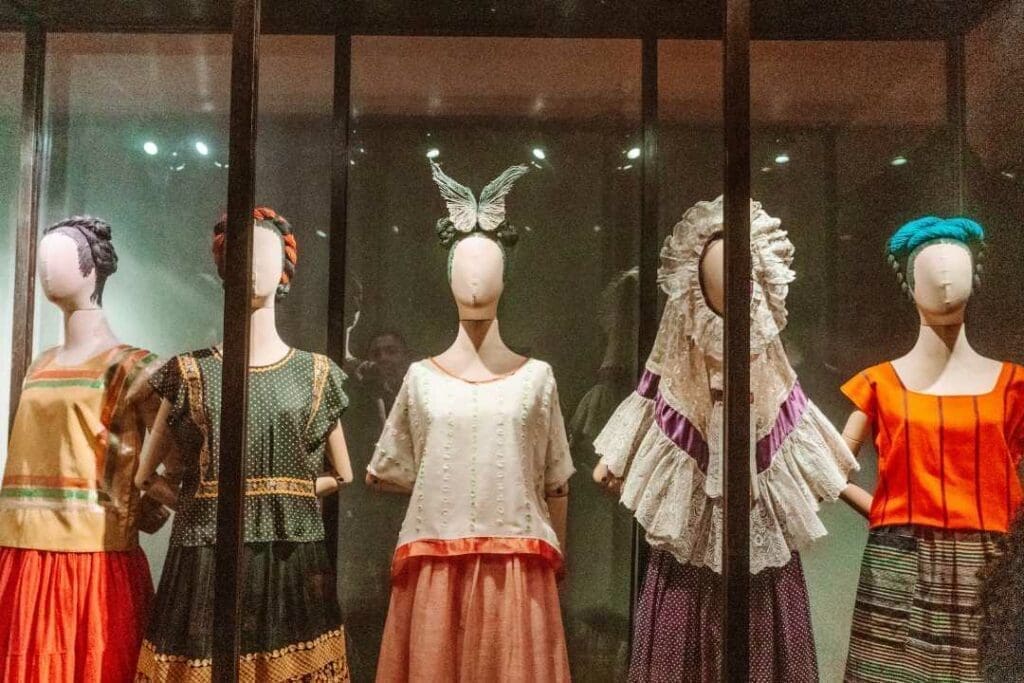 Pro Tip: Buy tickets online in advance to skip the often lengthy queues and avoid visiting on weekends when it's busiest.
16. Dolores Olmedo Museum
📍 Av Mexico 5843, La Noria, Xochimilco
Housed in a colonial-era building, this museum showcases the vast art collection of Dolores Olmedo. It boasts works by Diego Rivera, Frida Kahlo, and many other artists.
It's a diverse collection capturing the essence of Mexican artistry, all set within a beautifully landscaped estate complete with roaming peacocks and Xoloitzcuintli dogs.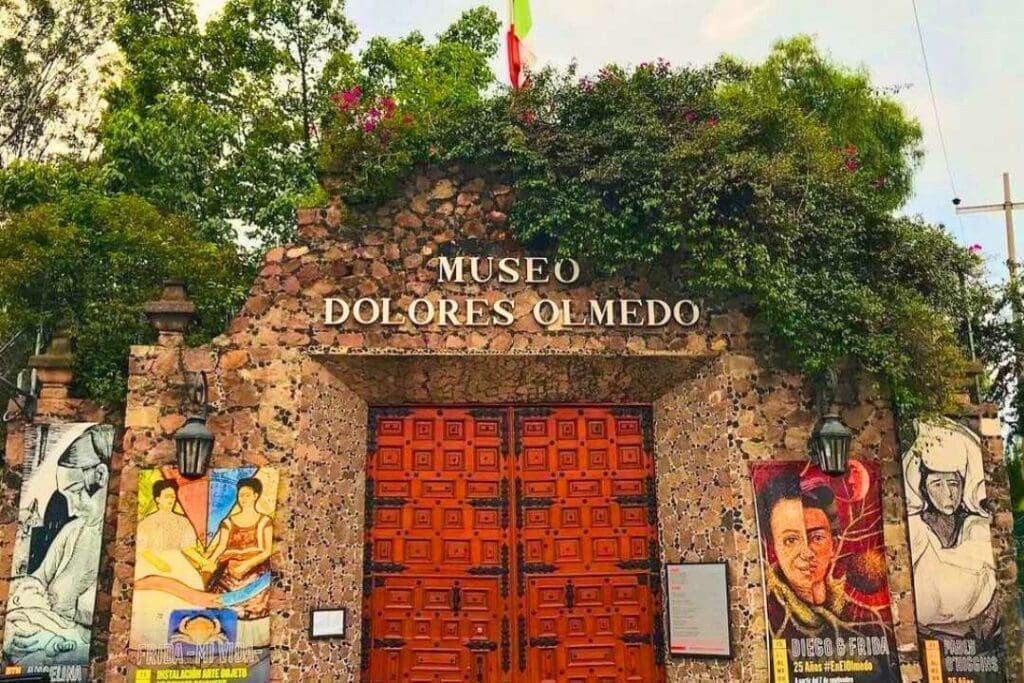 Pro Tip: Check for temporary exhibitions; the museum frequently hosts special displays that enrich its permanent collection.
17. Xochimilco
Xochimilco, a UNESCO World Heritage site, is renowned for its canals and colorful trajineras (boats). These remnants of ancient waterways offer a festive, floating experience.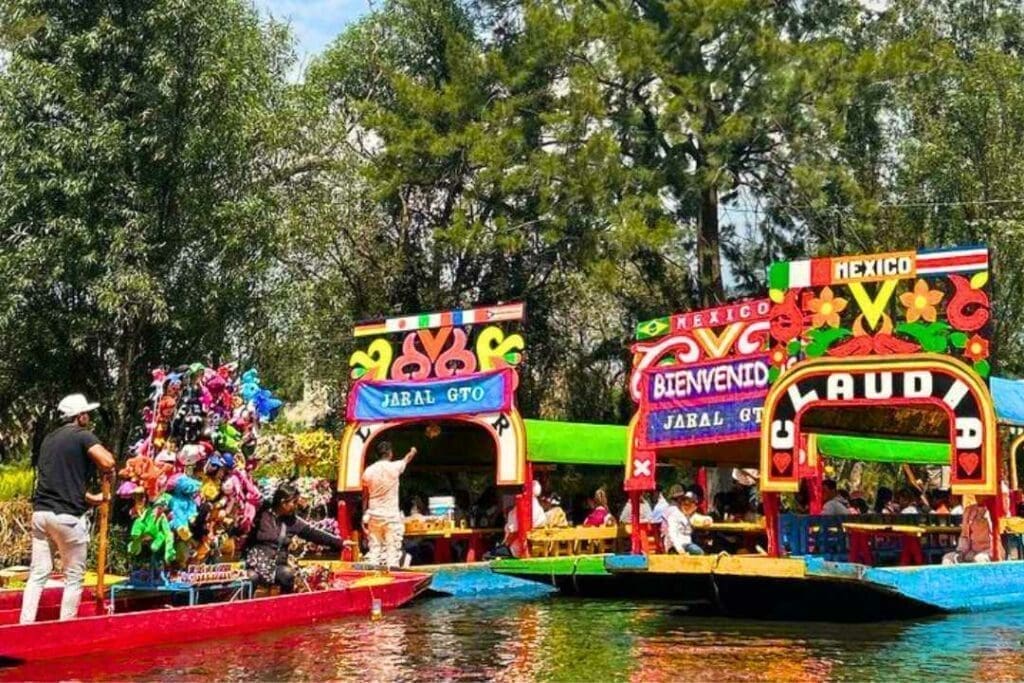 It's a unique opportunity to experience traditional Mexican culture, complete with mariachi music, food vendors, and floating gardens.
Pro Tip: Visit on a weekday to avoid heavy crowds. And always negotiate the boat fare before starting your journey.
18. Basilica of our Lady of de Guadalupe
📍 Fray Juan de Zumárraga No. 2, Villa Gustavo A. Madero
This sacred site is a significant pilgrimage spot for Catholics. With its unique architectural design, the modern basilica stands beside the old basilica, both dedicated to the Virgin of Guadalupe.
It's not just a religious site but also an architectural marvel, offering insights into Mexico's deep spiritual roots.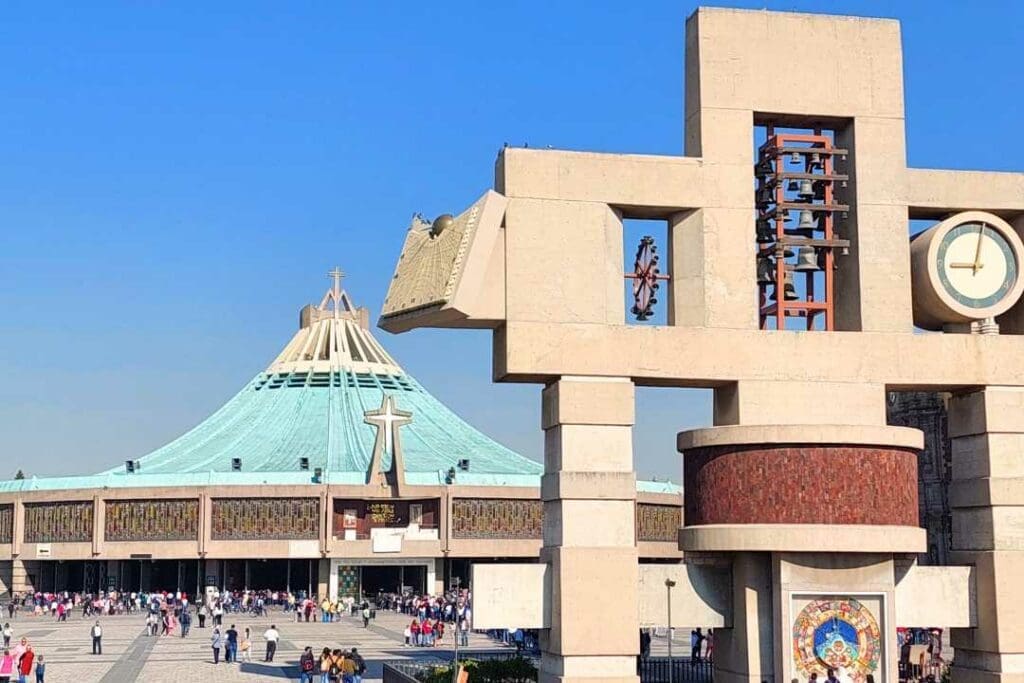 Pro Tip: Respect dress codes when visiting, and if possible, avoid the busiest days like the Feast of Our Lady of Guadalupe on December 12th.
19. Sonora Market
📍 Fray Servando Teresa de Mier 419
Mercado de Sonora is a traditional market known for its vast array of herbal remedies, mystical items, and live animals.
It's a deep dive into Mexico's folk traditions, magic, and spirituality, offering a different market experience.
Pro Tip: Keep personal belongings secure and be open to the unusual offerings of the market. It's an experience best approached with an open mind.
20. La Merced Market
📍 Circunvalación, La Merced, Zona Centro
One of Mexico City's largest markets, La Merced is a bustling hub selling everything from fresh produce to household items.
It offers an authentic glimpse into daily Mexican life, where you can savor local delicacies and discover unique products.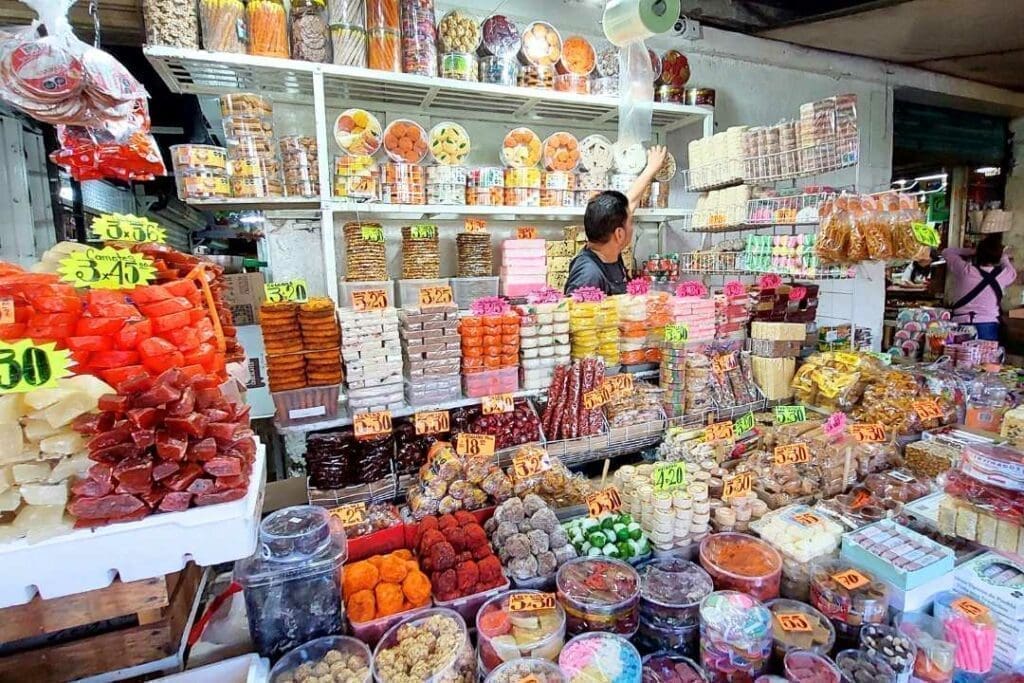 Pro Tip: Visit in the morning when the market is less crowded. Be mindful of your belongings as busy markets can be hotspots for pickpockets.
21. Museum of Modern Art
📍 Av. P.º de la Reforma s/n, Bosque de Chapultepec
Situated in Chapultepec Park, this museum showcases modern and contemporary art, highlighting Mexican artists from the 20th and 21st centuries.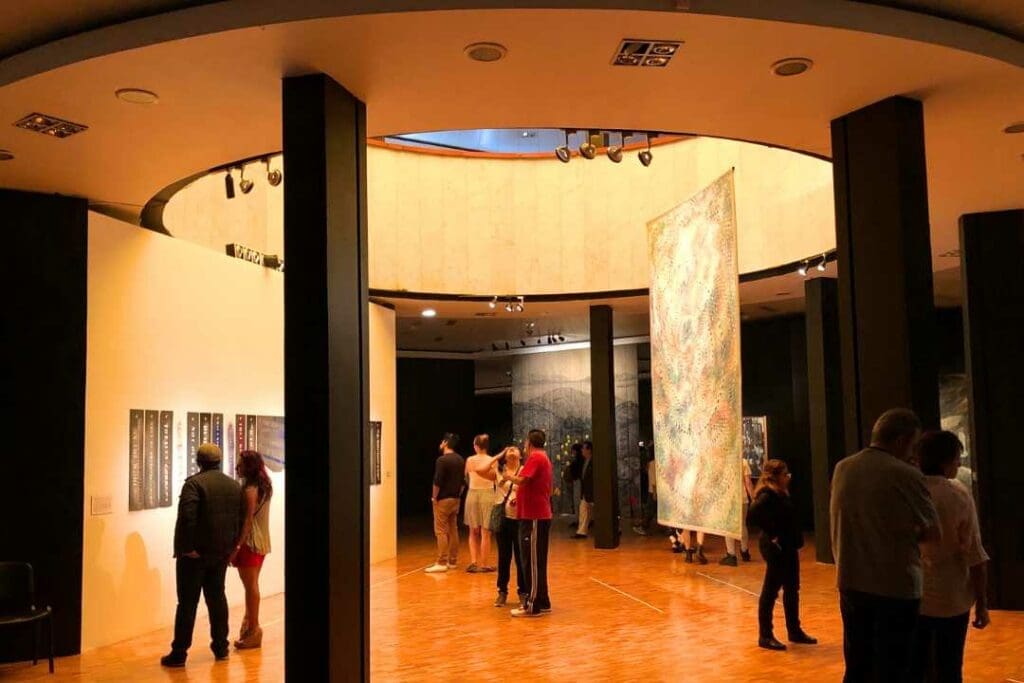 It's a visual journey through Mexico's evolving artistic landscape, with a rich collection of paintings, sculptures, and photographs.
Pro Tip: Pair this visit with other nearby attractions in Chapultepec Park for a full day of cultural exploration.
22. Paseo de la Reforma
Paseo de la Reforma is one of Mexico City's main avenues, renowned for its statues, monuments, and impressive architecture. The boulevard stretches from the historic city center to Chapultepec Park.
It's an iconic thoroughfare embodying the city's blend of modernity and history. Major landmarks, offices, and luxury hotels pepper its expanse, making it a dynamic urban hub.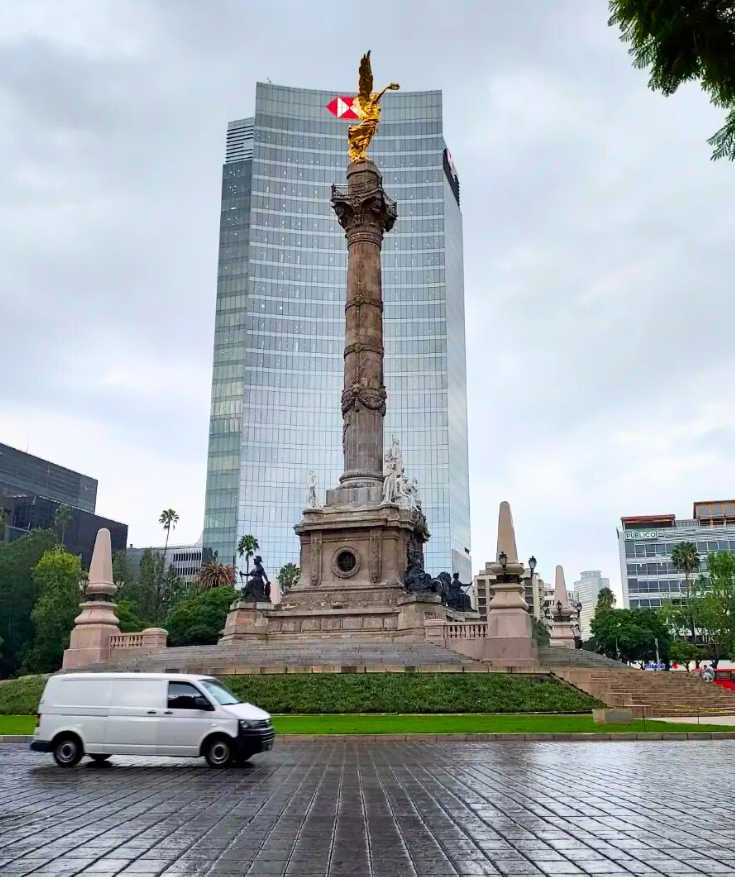 Pro Tip: Sundays are especially delightful as the avenue becomes car-free, allowing pedestrians and cyclists to dominate the space.
23. Monument to the Revolution
📍 Pl. de la República s/n, Tabacalera
Towering over Plaza de la República, the Monumento a la Revolución is a significant landmark commemorating the Mexican Revolution.
Its grand arches and copper dome are emblematic of the city's skyline.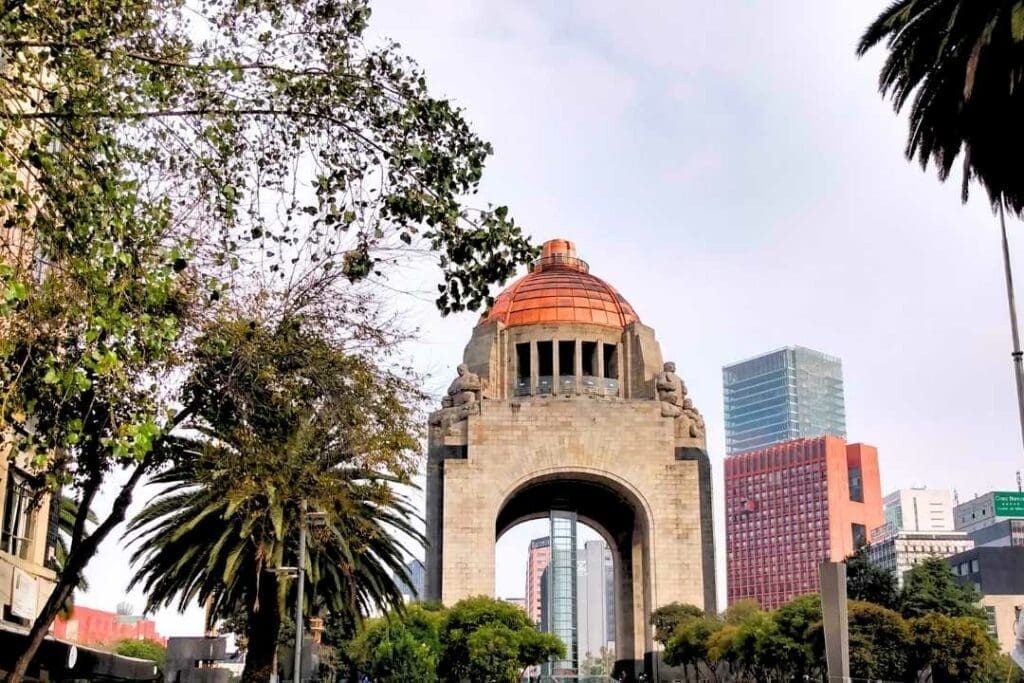 Apart from its historical significance, the monument offers an observation deck providing panoramic views of the sprawling cityscape.
Pro Tip: Visit in the evening to witness the monument illuminated. The light show and the water fountains add a magical touch.
24. Ciudad Universitaria (UNAM campus)
📍 Av. Universidad 3004, Copilco Universidad
Ciudad Universitaria, the main campus of UNAM (National Autonomous University of Mexico), is a sprawling educational hub characterized by its modernist architecture and vibrant murals.
Designated a UNESCO World Heritage Site, the campus is a living testament to Mexico's commitment to education, art, and culture.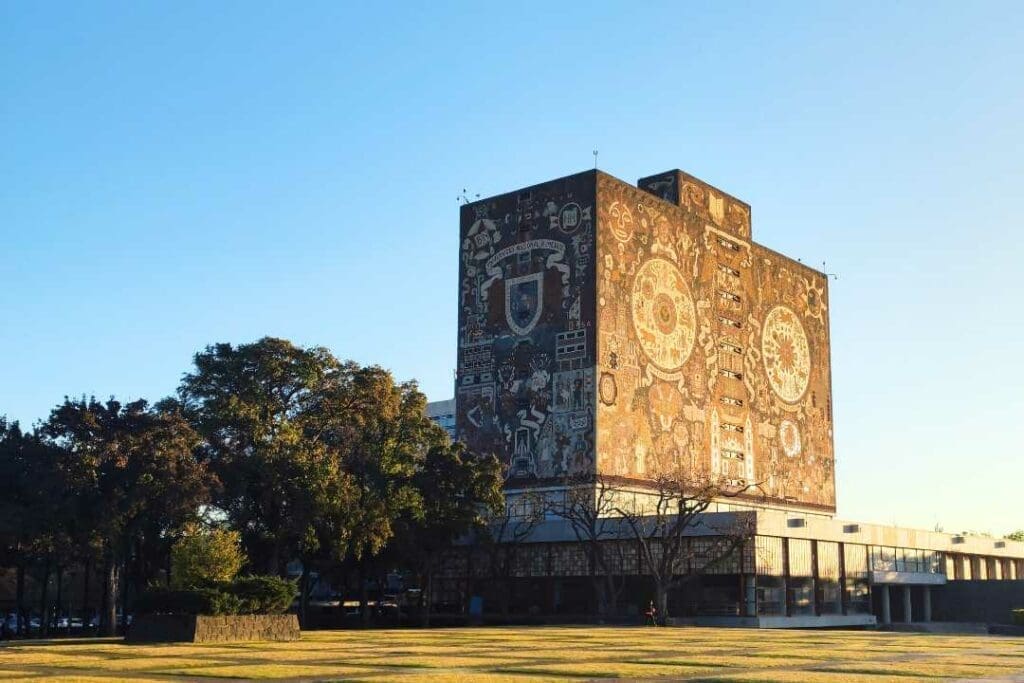 Pro Tip: Don't miss the Central Library with its magnificent murals by Juan O'Gorman. Wear comfortable shoes as the campus is vast and requires substantial walking.
25. Vasconcelos Library
📍 Eje 1 Nte. S/N, Buenavista, Cuauhtémoc
A masterpiece of modern architecture, Biblioteca Vasconcelos is a mega-library that appears as a floating labyrinth of bookshelves. Natural light filters through its large windows, illuminating the interiors.
Beyond its collection of books, the library is an architectural marvel that delights with its unique design and verdant indoor gardens.
Pro Tip: Look out for the suspended whale skeleton artwork by Gabriel Orozco – it adds to the space's surreal atmosphere.
26. Soumaya Museum
📍 Blvd. Miguel de Cervantes Saavedra, Granada
Housed in a shimmering, avant-garde building, Museo Soumaya boasts a vast private art collection ranging from ancient Mesoamerican artifacts to European art by the likes of Rodin and Dalí.
The museum offers an eclectic journey through art history, all under one roof, making it a must-visit for art aficionados.
Pro Tip: Admission is free, but allocate ample time as the six-story museum is extensive.
27. San Ángel Neighborhood
San Ángel is a historic neighborhood that exudes colonial charm with its cobbled streets, plazas, and Spanish-era mansions.
Known for its Saturday Bazaar, it's a haven for art and antiques, offering visitors a blend of cultural and shopping experiences.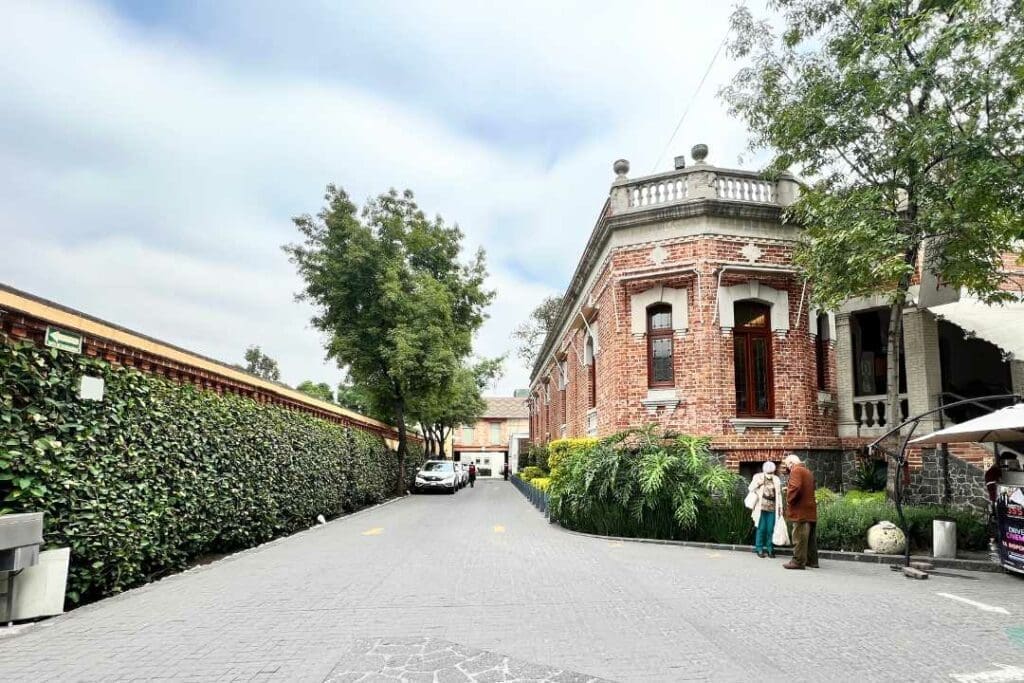 Pro Tip: Ensure you visit the San Jacinto Plaza on a Saturday to experience the bustling market and sample local delicacies.
28. Coyoacán Market
📍 Ignacio Allende s/n, Del Carmen, Coyoacán
Located in the heart of Coyoacán, this market is a bustling hub where one can find everything from fresh produce to handcrafted souvenirs.
It's an authentic Mexican market experience, offering delicious street food, colorful handicrafts, and a lively atmosphere.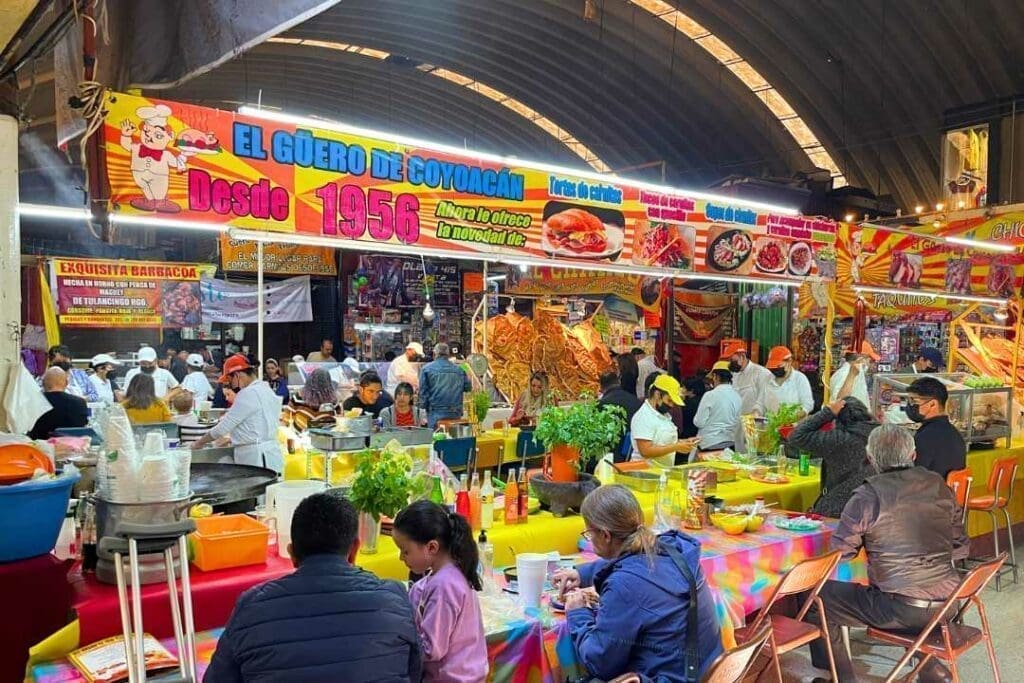 Pro Tip: Dive into the culinary delights of the market. Try the tostadas and the fresh fruit with chili and lime.
29. Arena México
📍 Dr. Lavista 189, Doctores, Cuauhtémoc
Arena México, known as the "Cathedral of Lucha Libre," is the premier venue for Mexican professional wrestling.
Experience the spectacle of Lucha Libre, a blend of sport and theatrical performance, where masked wrestlers engage in high-flying maneuvers.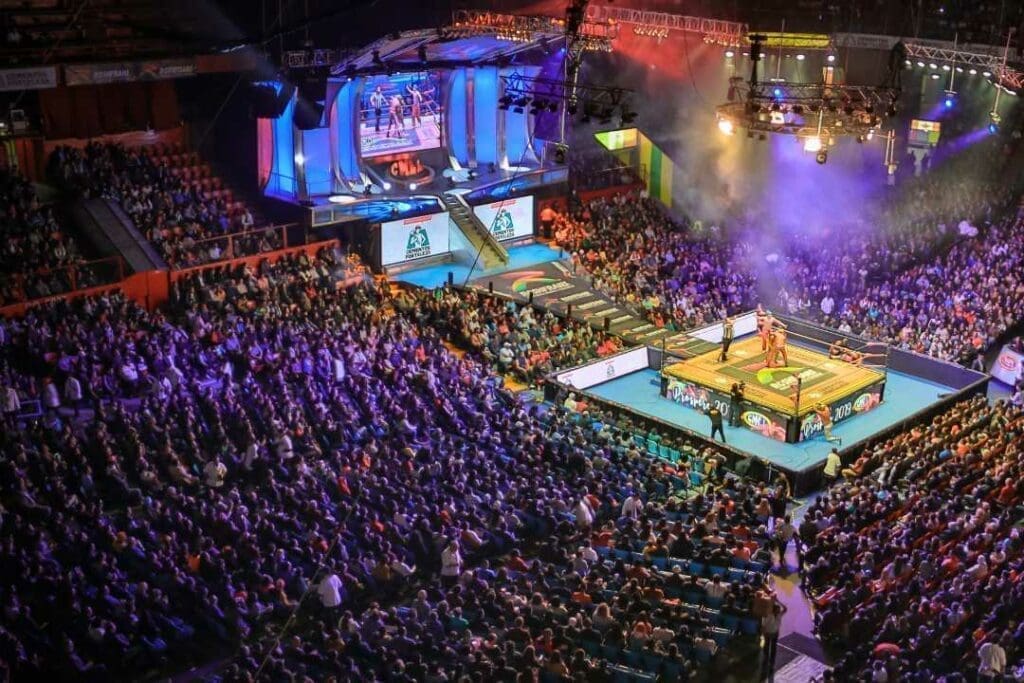 Pro Tip: For the best atmosphere, attend a Friday night match. Don't forget to buy a luchador mask as a souvenir!
30. Teotihuacan
Situated just outside Mexico City, Teotihuacan is an ancient Mesoamerican city known for its massive pyramids, the Pyramid of the Sun and the Pyramid of the Moon.
As a UNESCO World Heritage Site, it offers a glimpse into the grandeur of ancient civilizations, allowing visitors to climb pyramids and walk the Avenue of the Dead.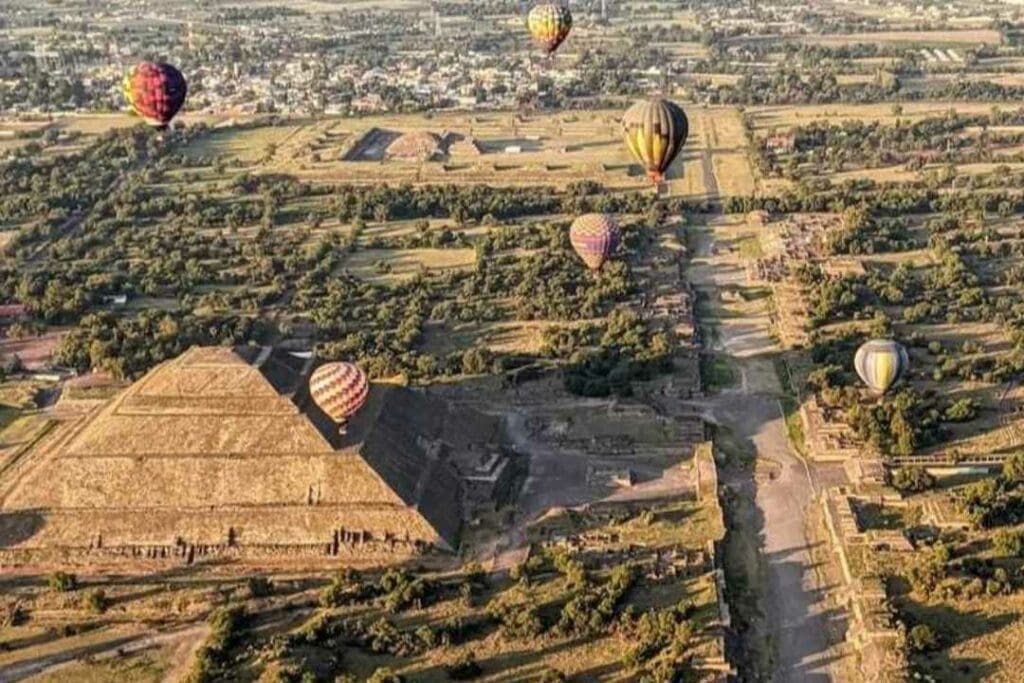 Pro Tip: Arrive early to beat the crowds and the heat. Hiring a local guide can greatly enrich your understanding of this archaeological marvel.
31. Tlatelolco
Tlatelolco is an archaeological site in Mexico City, once the largest marketplace of the Aztec empire.
The Plaza de las Tres Culturas at Tlatelolco juxtaposes pre-Columbian ruins, colonial churches, and modern buildings, symbolizing the layers of Mexican history.
The site provides a poignant reflection of Mexico's complex past, from its ancient civilizations to the tragic events of 1968.
Pro Tip: Nearby is the Memorial 68 museum, which offers deep insights into the student movement and subsequent massacre. It's a somber but essential visit for understanding Mexico's modern history.
32. Postal Palace
📍 C. de Tacuba 1, Centro Histórico de la Cdad. de México
The Palacio Postal, or Postal Palace, is an architectural jewel in Mexico City's historic center. It boasts an eclectic mix of styles, with ornate details, marble staircases, and gilded decor.
Beyond its function as a working post office, its lavish interiors make it one of the city's most unexpectedly beautiful buildings.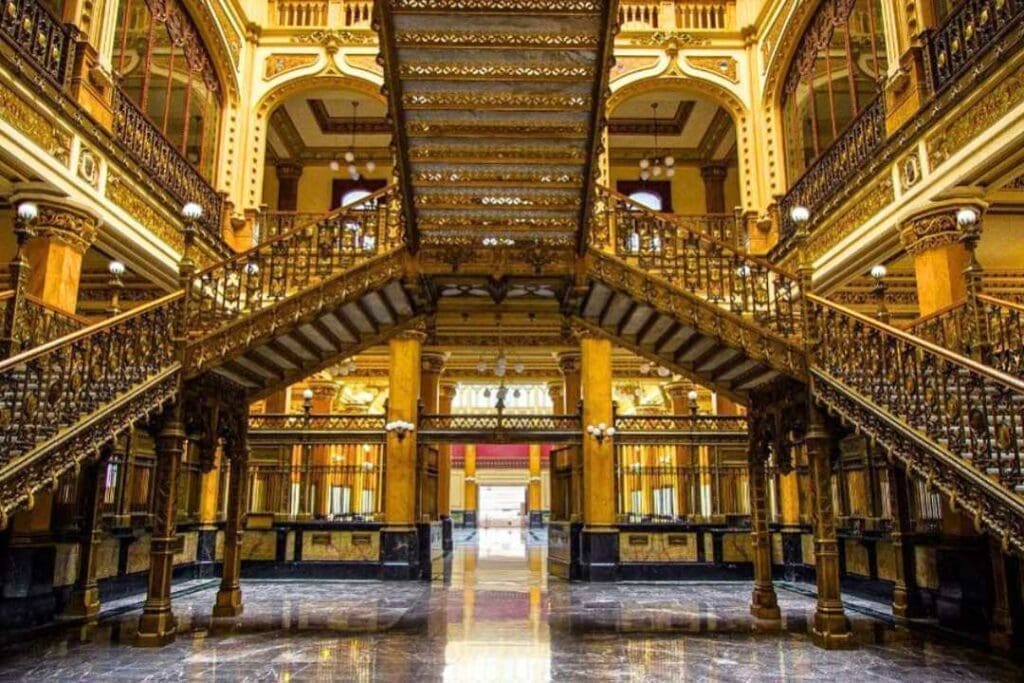 Pro Tip: Visit the small museum inside to understand the history of the Mexican postal service and the building's construction.
33. Diego Rivera Mural Museum
📍Calle Colón Balderas s/n, Colonia Centro, Cuauhtémoc
This museum houses one of Diego Rivera's most famous murals, "Dream of a Sunday Afternoon in Alameda Park", displayed in a setting that complements its grandeur.
It offers a deep dive into Rivera's vision of Mexico's history, packed with symbolism and references that span centuries.
Pro Tip: Take your time analyzing different sections of the mural. Hiring a guide or using an audio guide can provide valuable context.
34. Tequila and Mezcal Museum
📍 Plaza Garibaldi s/n, Centro, Cuauhtémoc
Located in Plaza Garibaldi, this museum delves into the history, production, and cultural significance of two of Mexico's iconic beverages: tequila and mezcal.
Engage in guided tastings and understand the nuanced differences between tequila and mezcal, enhancing your appreciation of these spirits.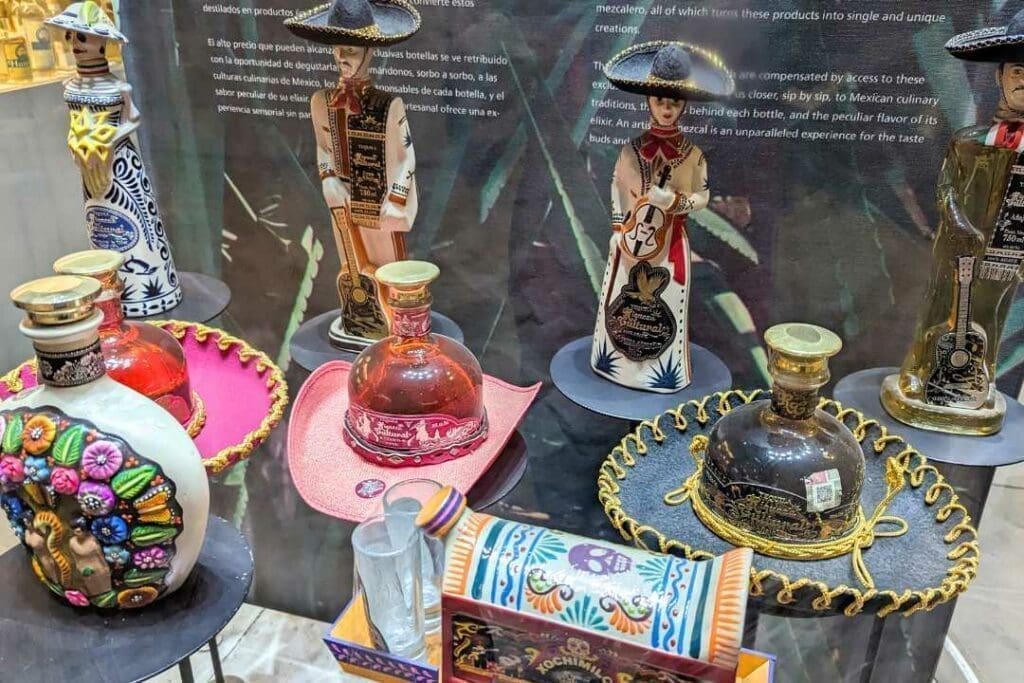 Pro Tip: The museum's rooftop bar offers spectacular views of Plaza Garibaldi, making it a perfect spot to sip on a freshly learned drink.
35. Plaza Garibaldi
Plaza Garibaldi is a lively square in Mexico City, known as the home of mariachi music. Nightly, it buzzes with musicians in silver-studded trajes de charro playing traditional tunes.
Experience the heart and soul of Mexico's musical traditions, with impromptu performances and a vibrant atmosphere.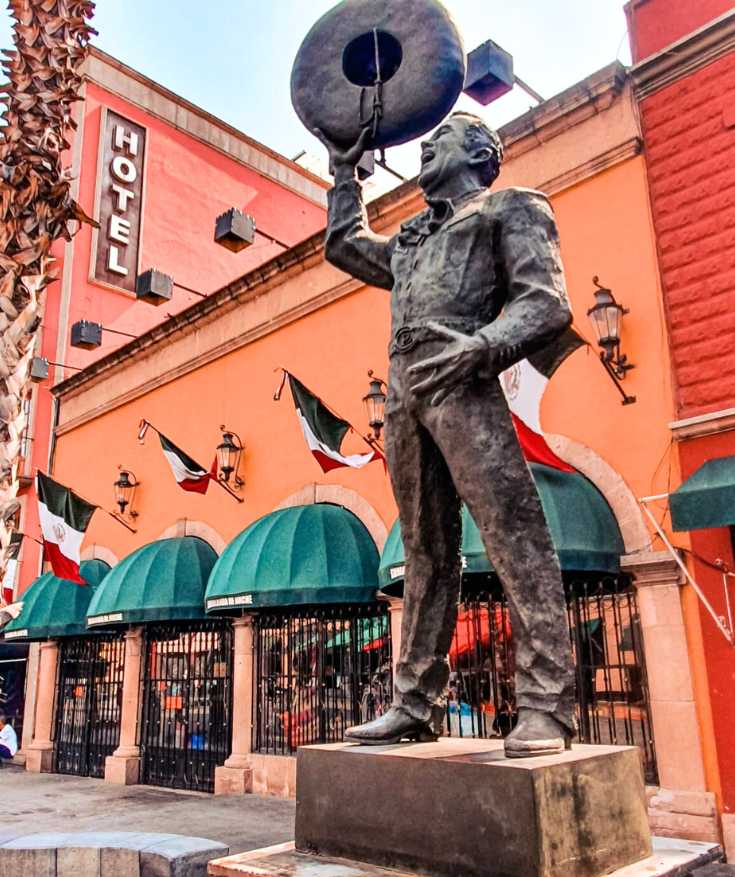 Pro Tip: While hiring the first mariachi group you see is tempting, walk around a bit to hear different groups and negotiate a fair price.
36. The House of the Poet Ramón López Velarde
📍 Av. Álvaro Obregón 73, Roma Nte., Cuauhtémoc
Situated in the Roma neighborhood, this historic house pays homage to one of Mexico's most celebrated poets, Ramón López Velarde. The residence maintains its early 20th-century charm.
Dive into the world of this revered literary figure, with rooms furnished in period style and exhibits detailing his life and work.
Pro Tip: After your visit, explore the surrounding Roma neighborhood, a treasure trove of art, culture, and culinary delights.
37. Theater of the Insurgents
📍 Av. de los Insurgentes Sur 1587, San José Insurgentes
The Theater of the Insurgents (Teatro de los Insurgentes) is an iconic theater with a facade showcasing a monumental mural by Diego Rivera. Since its inauguration in the 1950s, it has hosted countless performances.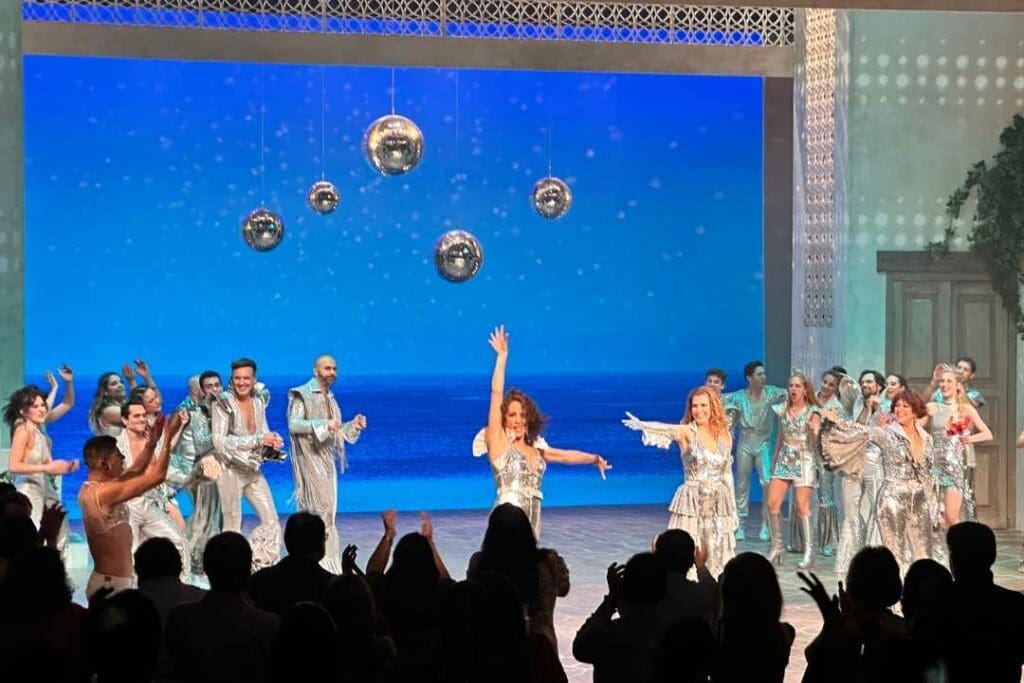 This cultural hub stages a variety of shows, from dramas to musicals, offering visitors a slice of Mexico City's rich theatrical tradition.
Pro Tip: Even if you don't catch a show, the building's exterior is worth a visit for its artistic significance. For theater-goers, booking tickets in advance is recommended.
⁉️ FAQ: Mexico City Attractions
Trisha traveled to Mexico in 2018 and after a year, she found herself obtaining a 4-year residency visa in Mexico. She is the Editor-in-chief for our Living in Mexico Series which has helped over 3,000 Americans move to Mexico with ease. Trisha currently resides in Cabo San Lucas, Baja California Sur.