The top things to do in Roma Mexico City: your gateway to an immersive experience of the capital's rich history, evolving art scene, tantalizing gastronomy, and vibrant street life.
Steeped in history, draped in elegance, and pulsating with modern vibrancy, Roma is a captivating district nestled in the heart of Mexico City.
As you navigate through its tree-lined streets, Roma invites you to explore its myriad offerings, where Art Nouveau and Art Deco architectures house avant-garde galleries, hip cafes, and gourmet restaurants.
This neighborhood effortlessly fuses the old-world charm of its European-inspired aesthetics with the dynamic energy of contemporary culture, making it an irresistible destination for travelers.
Every corner of Roma Mexico City tells a unique tale, from leisurely strolls in the beautiful Parque México to indulging in culinary delights at the local gourmet markets.
Plan your trip to Mexico with us! Get expert travel advice and customized trip-planning itinerary from our local experts on the ground.
🗺️ Roma Mexico City Map
⭐ What is Roma Mexico City known for?
Historical architecture
Roma is known for its eclectic mix of architectural styles, including Art Nouveau, Art Deco, and Neo-Colonial. This is a testament to the diverse cultural influences in the neighborhood throughout its history.
Netflix's "Roma" movie
Roma served as the backdrop for the critically acclaimed film Roma, directed by Alfonso Cuarón.
The movie portrays life in Roma during the 1970s and won several awards, including three Oscars.
The 1985 big earthquake
The neighborhood of Roma was significantly impacted by the devastating 1985 earthquake, which led to a mass exodus of residents and many abandoned properties.
The subsequent regeneration transformed Roma into the hip, artistic neighborhood it is today.
Artistic hub
Roma has been a magnet for artists, writers, and intellectuals throughout the 20th century.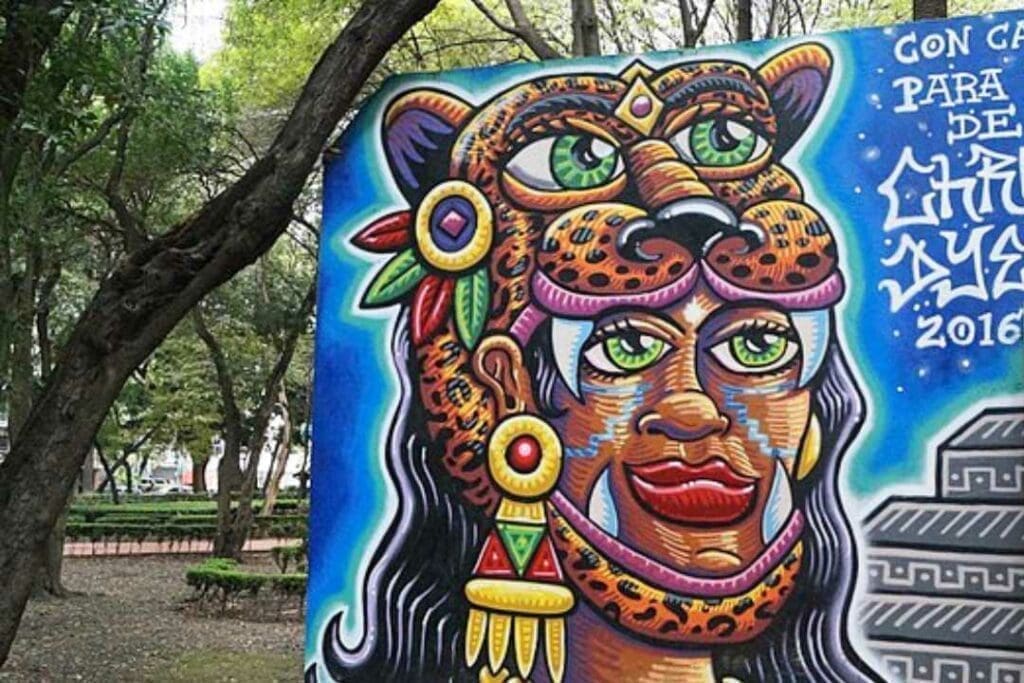 It's home to numerous galleries and cultural centers, and the streets themselves are adorned with striking murals and street art.
Green spaces
Despite being in the heart of a bustling city, Roma boasts several tranquil parks.
The most notable is Parque México, known for its beautiful Art Deco design, lake, and the open-air Teatro Lindbergh.
🧭 Things to do in Roma Mexico City
1. Limantour: best bar in North America
📍Av. Álvaro Obregón 106, Roma Nte.
Licorería Limantour is one of the best-known cocktail bars in Roma Mexico City. It is not just popular in Mexico City – it's known worldwide. It has been consistently ranked among the top 50 bars in the world by industry experts.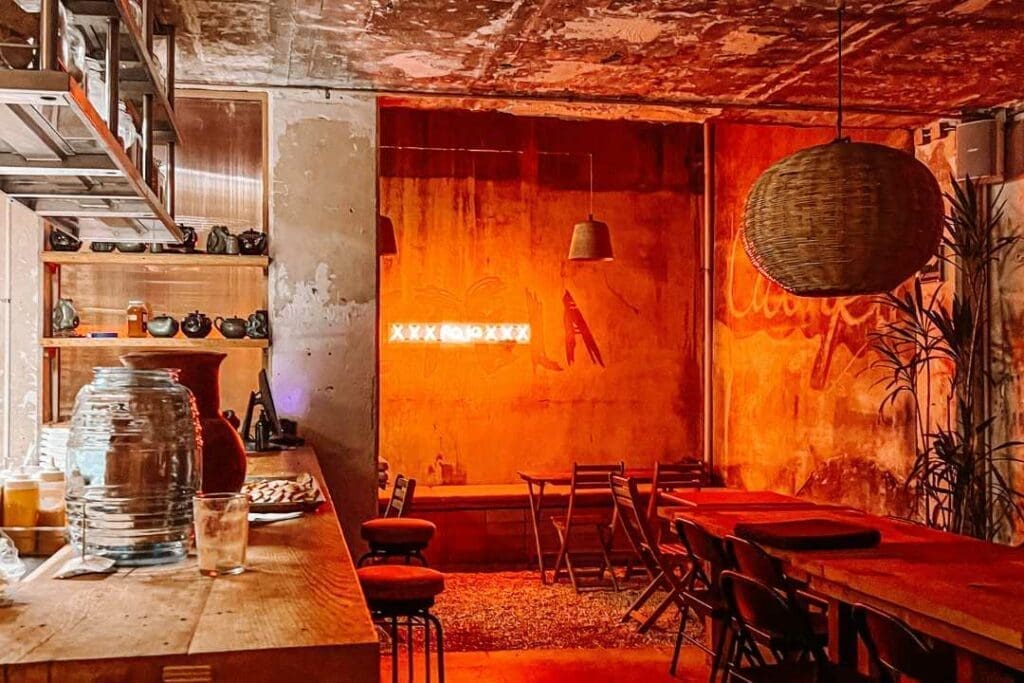 The bar itself is stylish and sophisticated, with a modern design that still manages to be warm and inviting. It's the perfect place for a night out with friends, a date, or even a casual after-work drink.
2. Casa Luis Barragán
📍Gral. Francisco Ramírez 12, Ampliación Daniel Garza
This UNESCO World Heritage site was once the home and studio of Pritzker Prize-winning architect Luis Barragán. Renowned for his modernist and minimalist style, Barragán's house showcases the masterful use of light, color, shadow, and space.
The house, built in 1948, is still furnished as it was when Barragán lived there.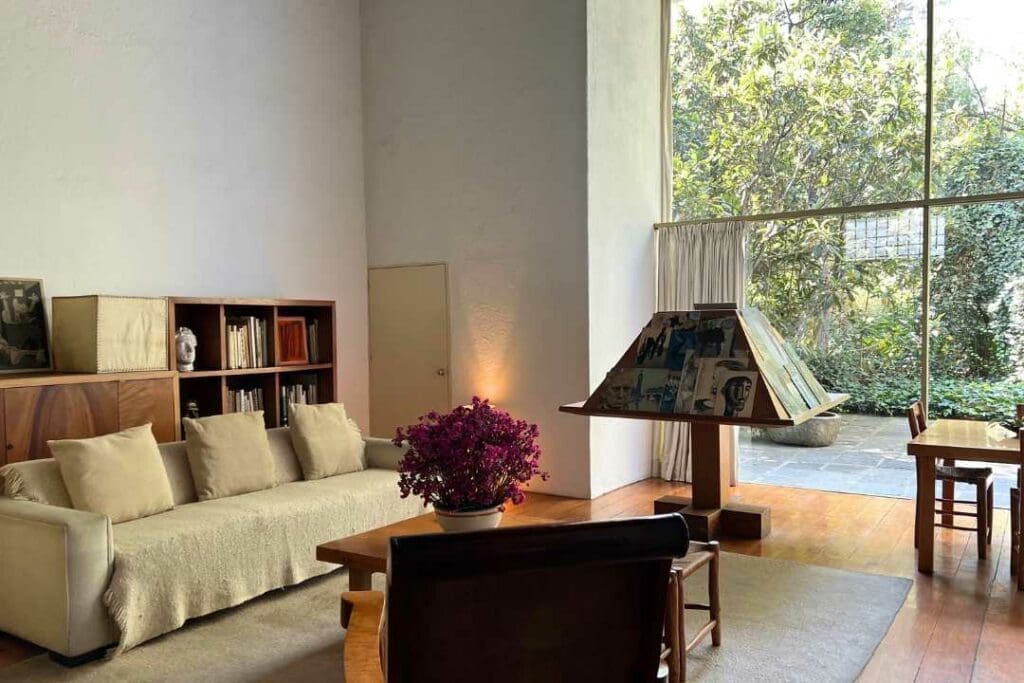 Tours are by appointment only and are generally conducted in Spanish, so book in advance and request an English-speaking guide if needed.
The entrance fee to Casa Luis Barragan costs 400 pesos ($23 USD) for general admission and 150 pesos ($9 USD) for students with valid identification.
3. Museo del Objeto del Objeto (MODO)
📍Colima 145, Cuauhtémoc, Roma Nte., Cuauhtémoc
MODO is a unique museum that houses a collection of everyday objects, highlighting the evolution of design and society.
Housed in a 1906 mansion, the museum's exhibitions rotate regularly, offering fresh insights into Mexican culture and history.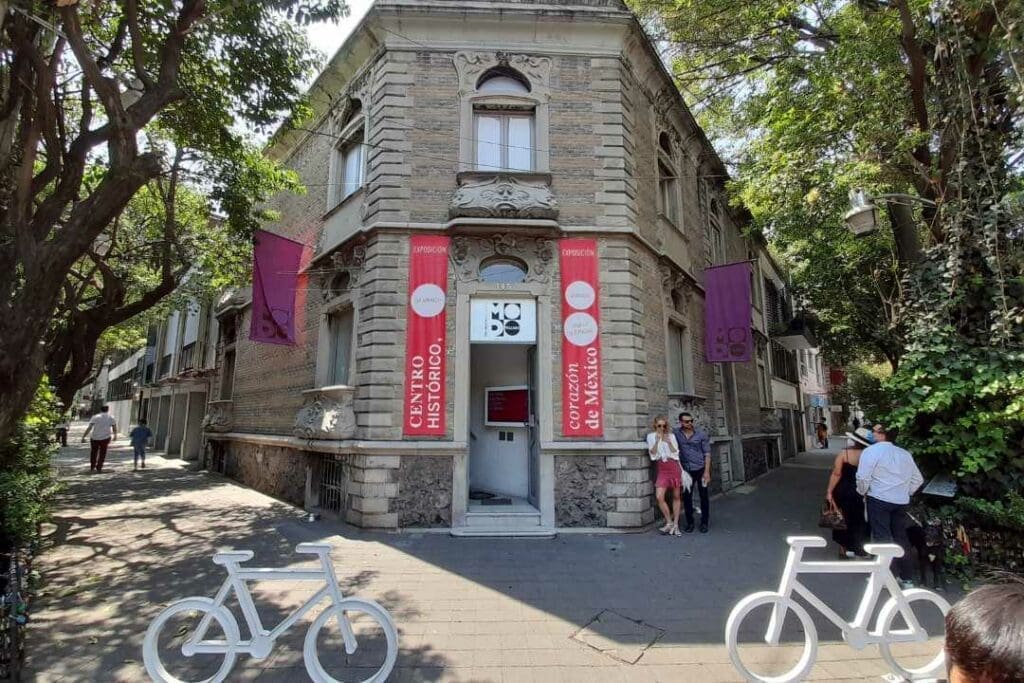 To enter the museum, you must pay 60 pesos ($3.50 USD), but it's free on Tuesdays. Children below 12 years of age enter for free.
4. Mercado Medellin
📍 Mercado Medellín #20, Campeche 101
Located in the Roma Sur neighborhood, Mercado Medellin is a bustling market where you can find a variety of local and imported goods from across Latin America.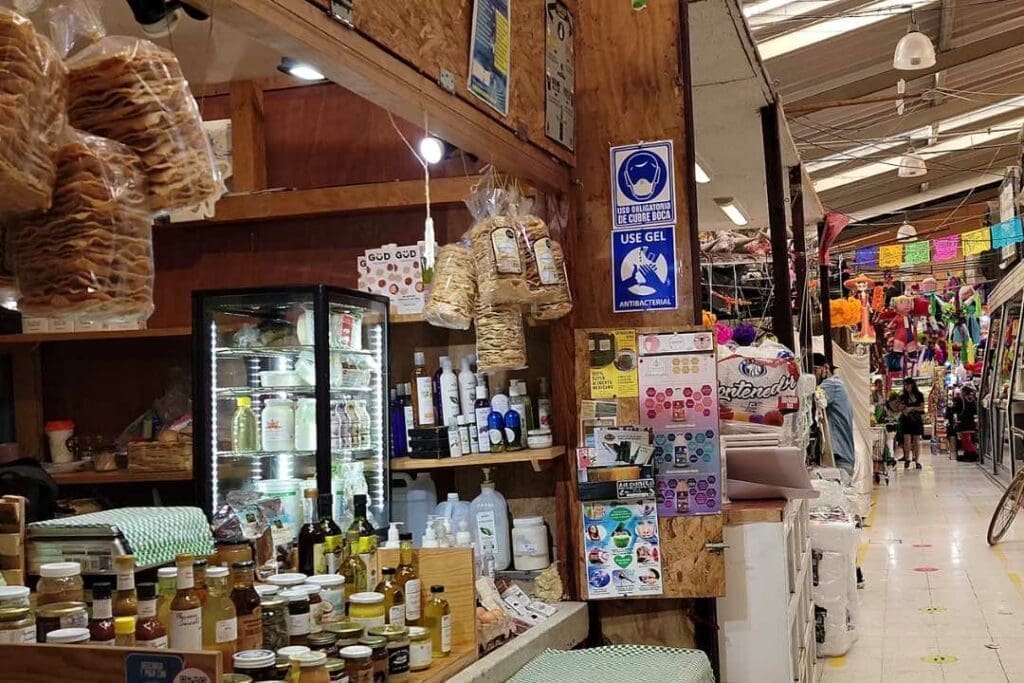 From exotic fruits to aromatic spices and unique souvenirs, it's a sensory feast. Try the 'Bandeja Paisa' at Colombian stalls for an authentic culinary experience.
5. Parque México
📍 Av México s/n, Hipódromo, Cuauhtémoc
This art-deco park in the heart of Roma is a serene oasis. The park features beautiful sculptures, fountains, and a small lake. There's also an outdoor theatre, and a designated dog park.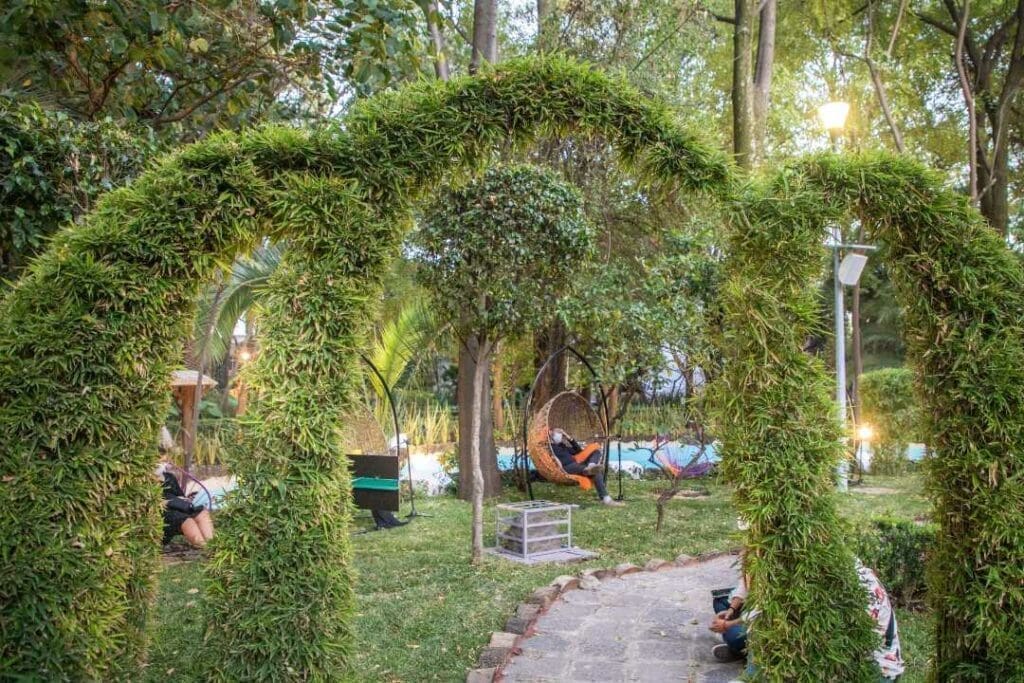 Visit on a Sunday when the park comes alive with local vendors, musicians, and dance performances.
6. Cine Tonalá
📍 Tonalá 261, Roma Sur, Cuauhtémoc
This independent cinema, theater, and restaurant is a cultural hub in Roma. It showcases an array of indie films, plays, and stand-up comedy.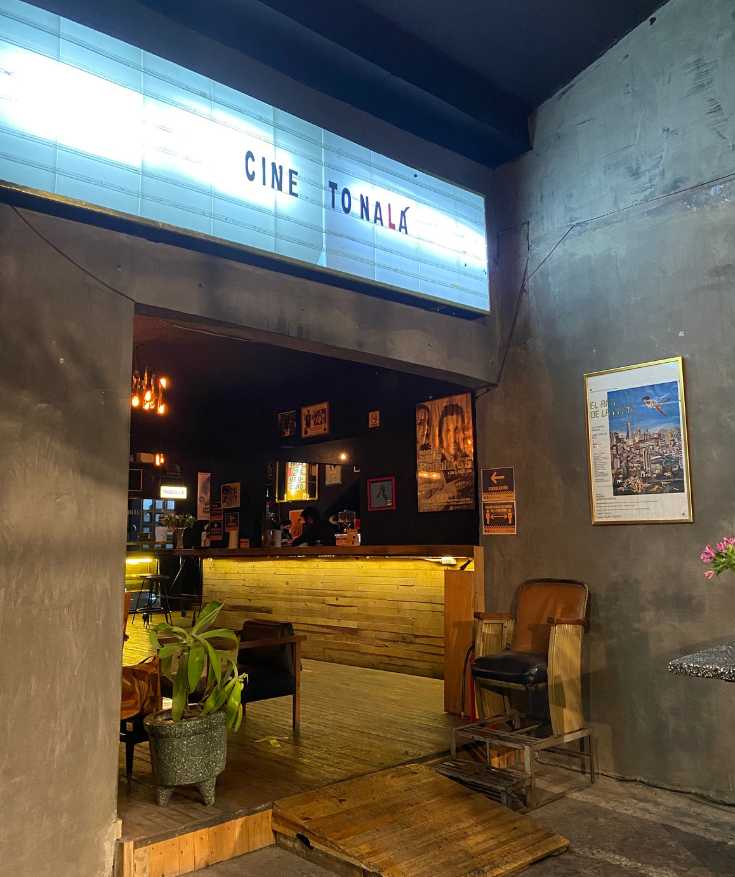 The on-site restaurant offers a mix of Mexican and international cuisine. Check their schedule in advance for English-subtitled screenings and special events.
7. Casa Lamm
📍 Av. Álvaro Obregón 99, Roma Nte., Cuauhtémoc
A cultural center set in a beautiful early 20th-century mansion, Casa Lamm features an art gallery, bookstore, and a restaurant. It also offers a range of cultural and educational activities.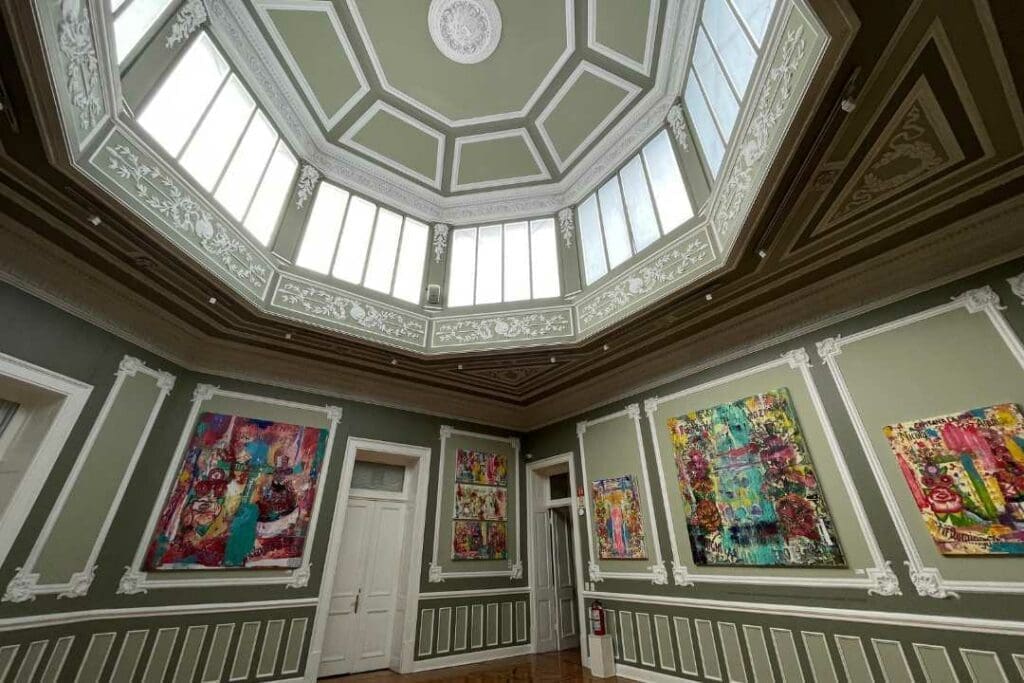 After exploring the gallery, enjoy a meal in the courtyard restaurant, which offers a great view of the building's architecture.
8. Alvaro Obregon Avenue
📍 Insurgentes Sur Hipodromo Cuauhtemoc
The heartof the Roma Mexico City, Álvaro Obregón Avenue is an urban promenade teeming with historic charm and modern vibrancy.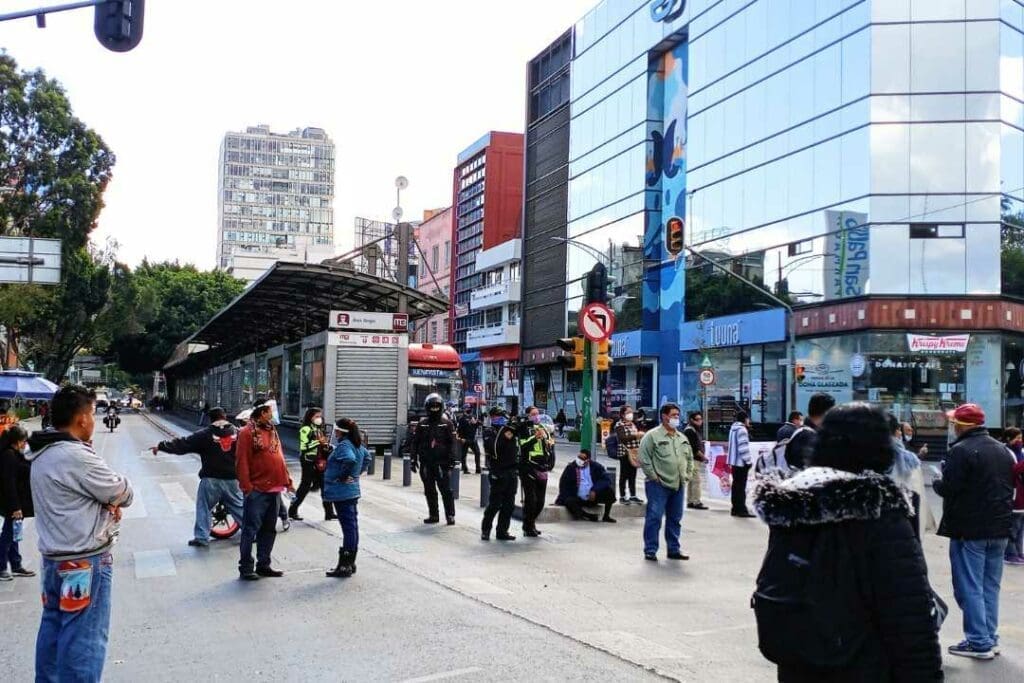 Here, you will find with art nouveau and art deco architectural treasures housing trendy boutiques, avant-garde galleries, gourmet restaurants second-hand bookstores, and hip cafes.
Don't miss the weekend tianguis (open-air market), where the street brims with artisans selling handicrafts and antiques on this avenue.
9. Bazar del Oro
📍 El Oro 11-23, Roma Nte., Cuauhtémoc
Bazar del Oro is a weekend feast of shopping, filled with vintage clothing, handmade crafts, artisanal foods, and one-of-a-kind collectibles.
Local and independent designers and vendors gather here, creating an eclectic mix that mirrors the city's diverse cultural fabric.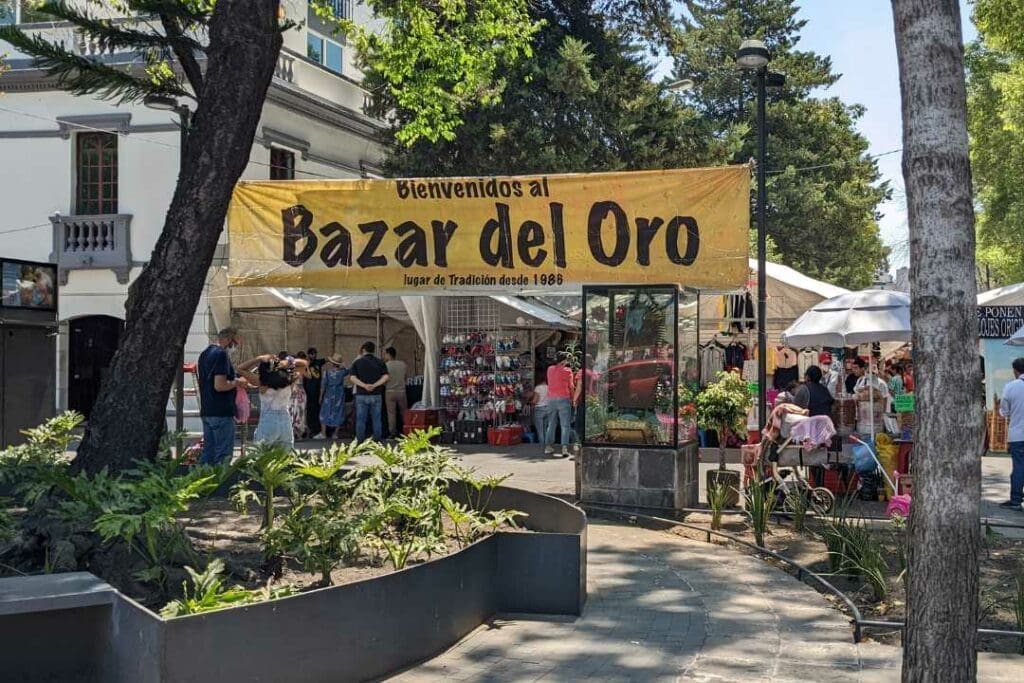 Go in the morning to avoid the afternoon crowd and have first pick of the unique items on sale. Remember, haggling is normal in Mexico so make sure to have your Spanish skills handy!
Check out this weekend bazaar offering a mix of vintage clothing, crafts, and food from local vendors.
10. Librería Porrúa
📍República de Argentina 17, Centro Histórico de la Cdad. de México
Overlooking Parque México, Librería Porrúa is more than a bookstore; it's a cultural sanctuary where literature, history, and scenic beauty converge.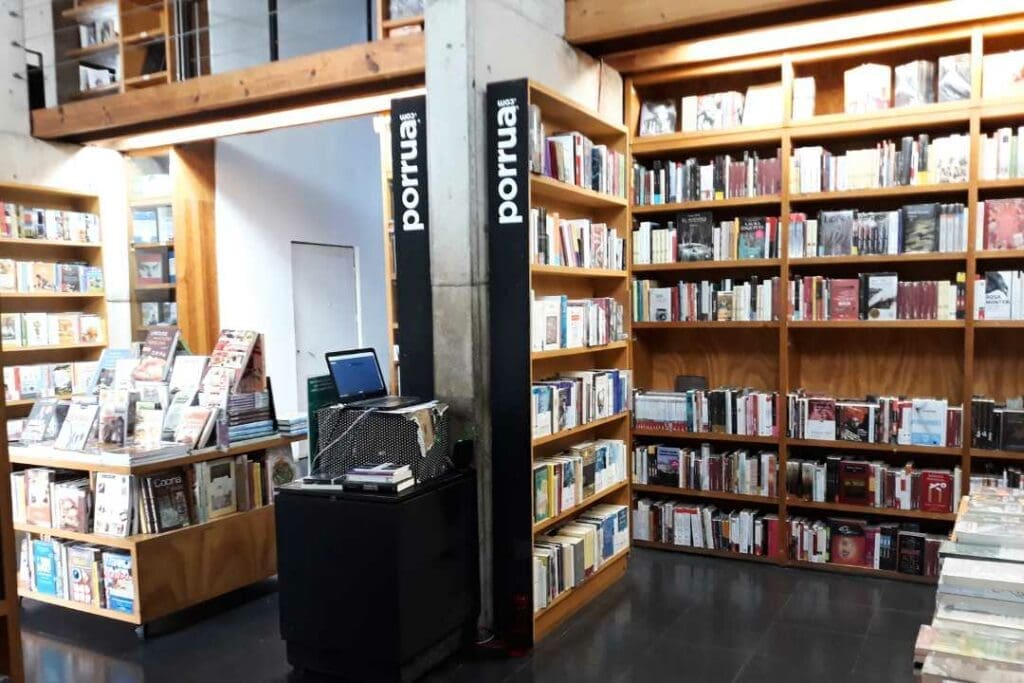 The two-story establishment houses an extensive collection of Spanish-language books and a second-floor café with panoramic park views.
Visit during sunset for an enchanting view of Parque México while enjoying a coffee and your latest literary find.
11. Museo Ramón López Velarde
📍 De La Parroquia 33, Zona Centro
Nestled in a historic French-style mansion, this museum pays homage to the life and literary contributions of the esteemed Mexican poet Ramón López Velarde.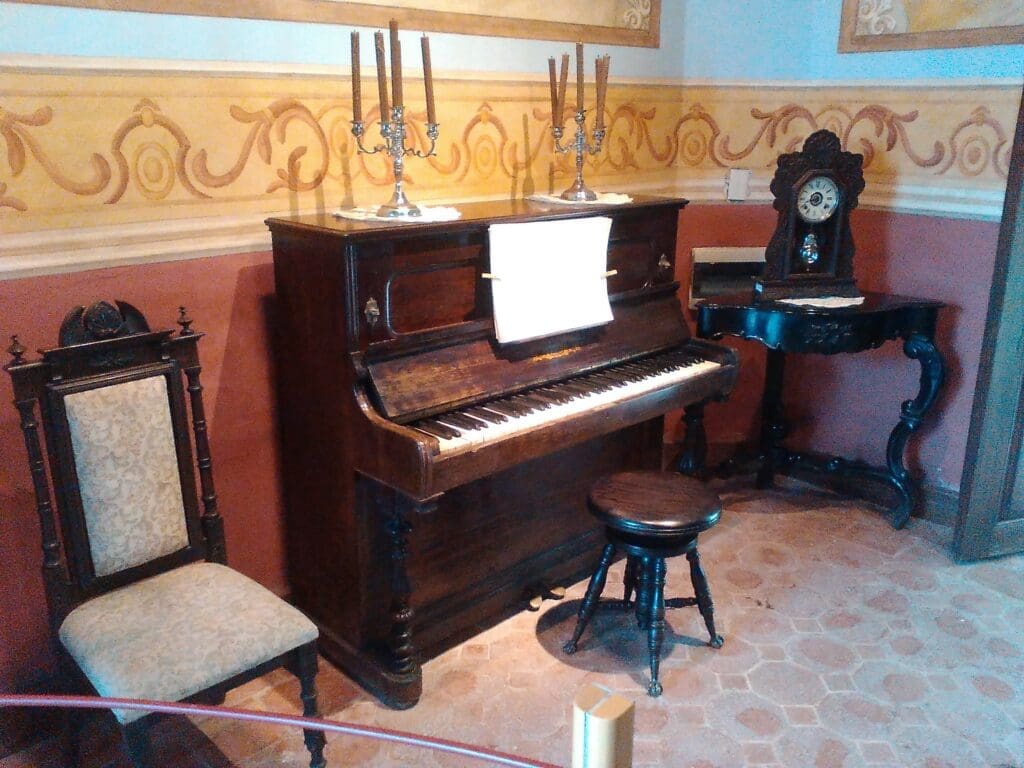 You can delve into his works, personal artifacts, and get a glimpse of the poet's profound influence on Mexican literature.
Take advantage of the free admission and immerse yourself in the vibrant literary heritage of Mexico.
12. Plaza Río de Janeiro
📍 Calle Durango y Orizaba , 01000 Ciudad de México
A peaceful square in Roma, Plaza Río de Janeiro offers a delightful mix of European charm and local flair.
Dominated by a replica of Michelangelo's David, the plaza is encircled by elegant buildings that reflect the neighborhood's European architectural influences.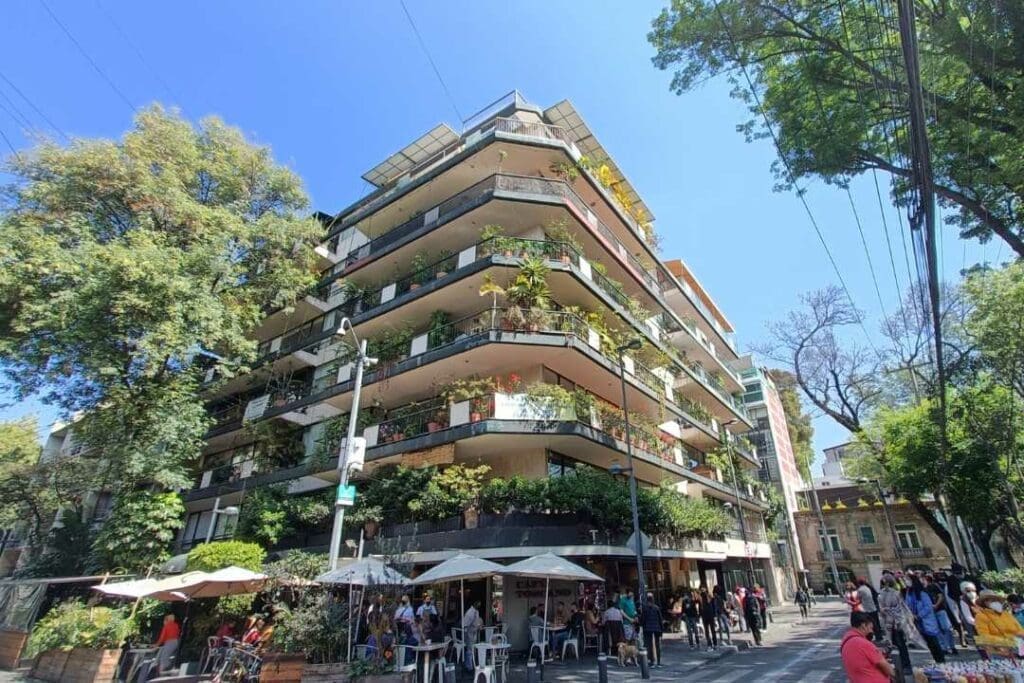 Numerous bronze sculptures adorn the square, adding an artistic touch. The plaza is a perfect spot for photography, so don't forget your camera!
13. Templo de Santa Maria de la Natividad Aztahuacan
📍 Eje Central Lázaro Cárdenas 806
This majestic neo-gothic church stands as an emblem of Roma's religious and architectural heritage.
With its imposing spires, intricate stained-glass windows, and richly adorned interiors, the church offers a tranquil space for reflection.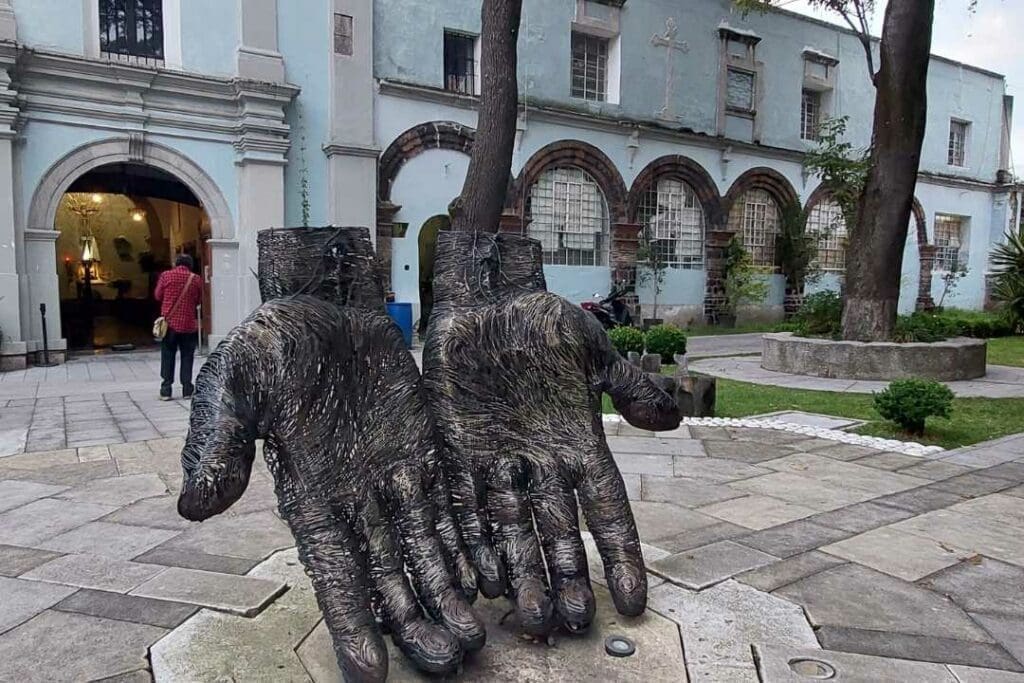 While visiting, respect the religious practices and consider dressing modestly (avoiding shorts and sleeveless tops) as a sign of respect.
Also, visiting during a service provides a deeper understanding of local customs.
14. Street food in Roma Mexico City
From simple snacks to hearty main courses, the neighborhood of Roma Mexico City boasts some of the best street food not only in Mexico, but in the world.
Finding these street food stalls is difficult, especially if you don't know any locals in Mexico City. Some of them don't even have exact Google maps locations.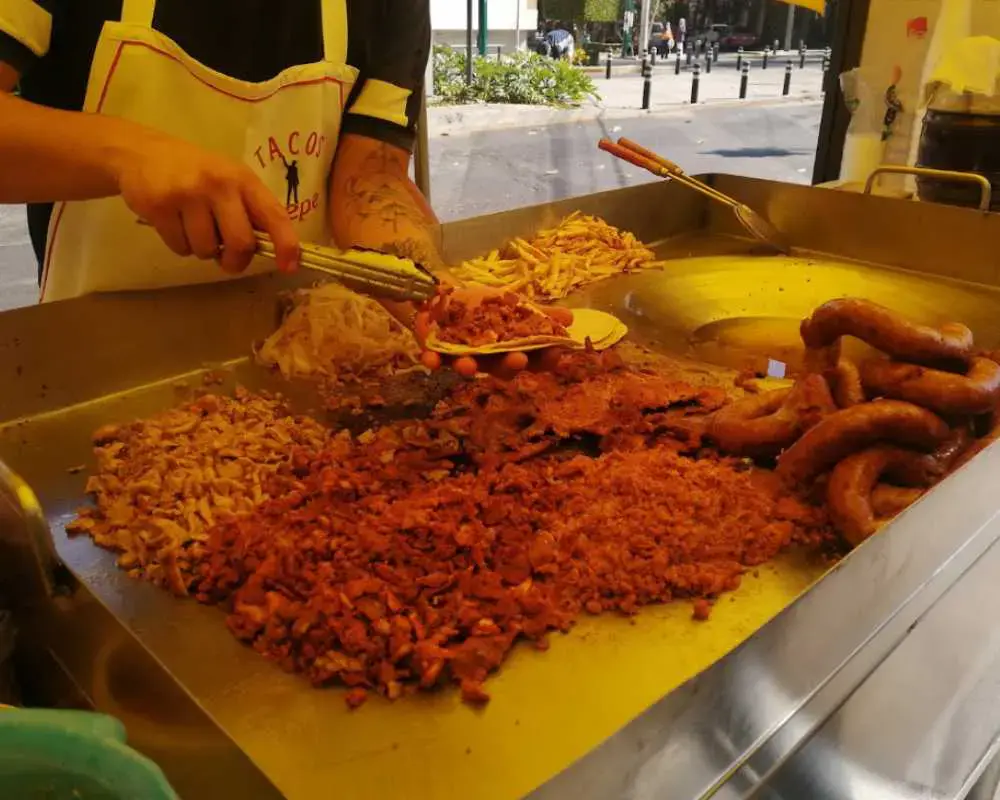 Read our Roma Mexico City street food guide, where we listed down the 23 best street food stalls that are not limited to tacos – you'll get to learn about other Mexican street food icons such as esquites, birria, and more!
15. Best restaurants in Roma Mexico City
Like in most destinations, it is pretty impossible to visit all restaurants, so if it's your first time in CDMX, better focus on the neighborhood of Roma.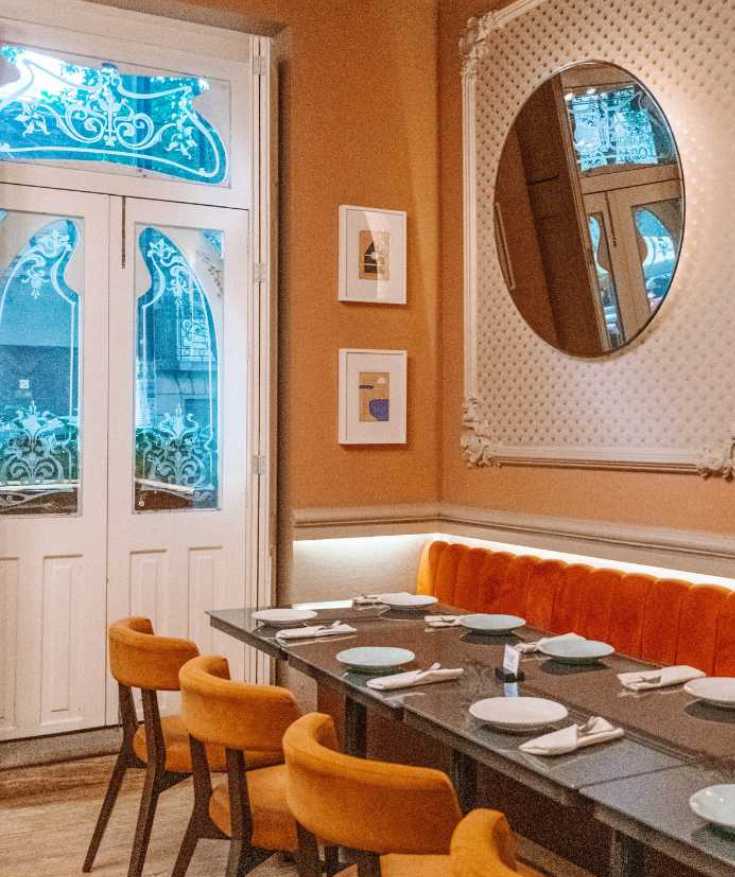 Roma is a vibrant neighborhood and has the best food trends. Our article, the best restaurants in Roma Mexico City are categorized by cuisine: World's Best, Mexican, and International food.
16. Roma Mexico City Street Art
Vibrant, provocative, and deeply intertwined with the city's socio-cultural narrative, the street art in Roma Mexico City forms an open-air museum.
Guided tours demystify the symbols, contexts, and artists behind these sprawling murals, turning a casual stroll into an enlightening art history lesson.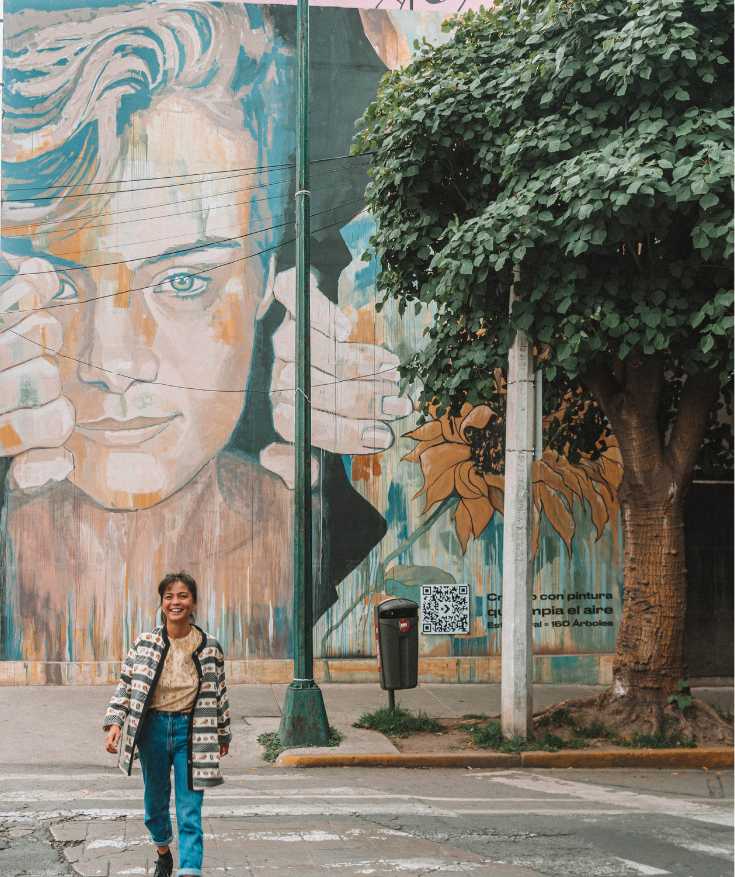 Be sure to carry your camera along. The striking murals make for memorable photography subjects.
🎨 Tours and tickets: Private tours start at $65 USD and lasts for 2 hours. [Book Roma Mexico City Street Art Tour]
17. Casa Quimera
📍 Cda. Orizaba 125-137, Roma Nte., Cuauhtémoc
Housed in a beautifully restored 19th-century mansion, Casa Quimera marries history with modernity.
The lower level bustles with eclectic restaurants and boutiques, while the upper level often hosts rotating art exhibitions, transforming the space into a dynamic cultural hotspot.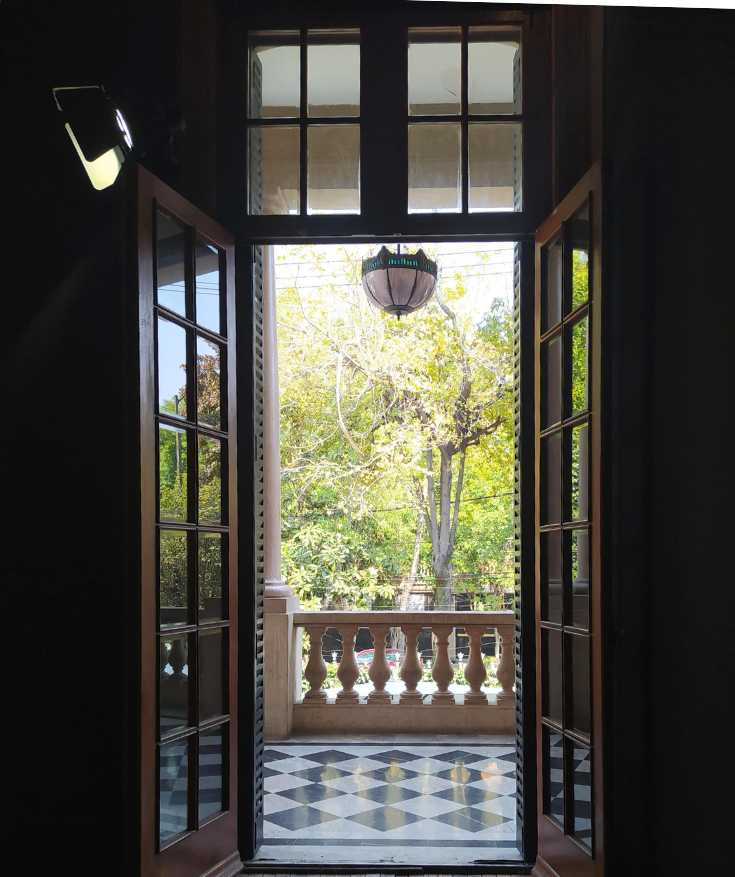 The patio area comes alive in the evening, morphing into a lively gathering spot that offers an immersive peek into Roma's social scene.
18. Vintage and antique shops in Roma Mexico City
Roma's antique stores are treasure troves for those with a penchant for the vintage and the quirky.
These shops offer an intriguing glimpse into the past, from rare art pieces and antique furniture to retro clothing and unique curiosities.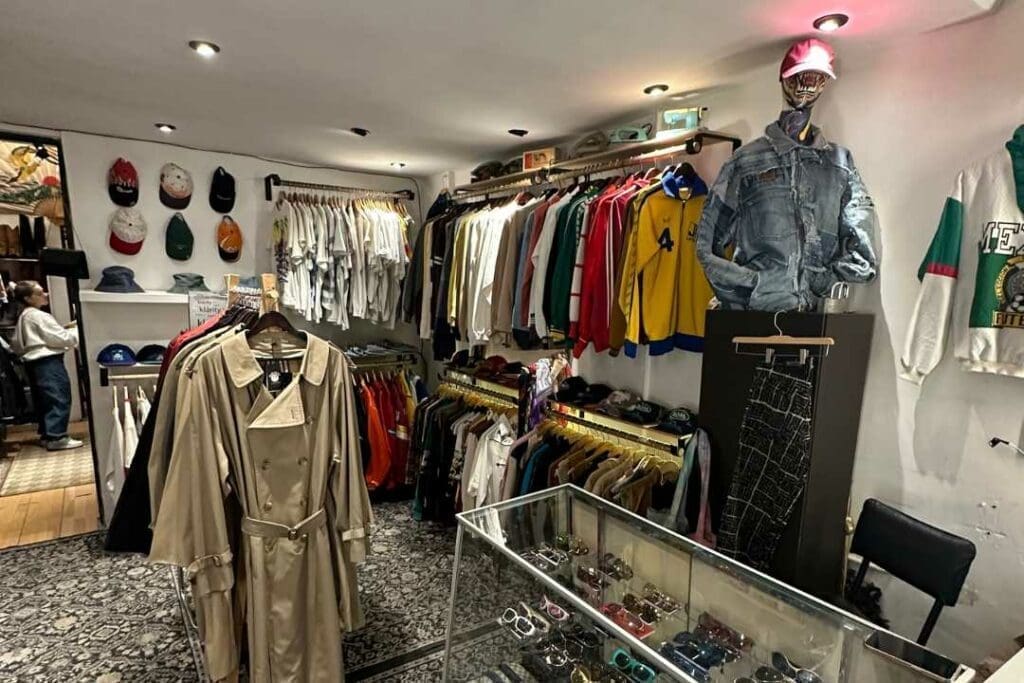 Bargaining is a prevalent practice in these markets. Don't hesitate to negotiate to get the best deal on your finds.
19. Museo de Cera (Wax Museum)
📍 Londres 6, Juárez, Cuauhtémoc
The Wax Museum of Mexico City features a vast collection of wax figures, including celebrities, historical figures, and characters from Mexican folklore.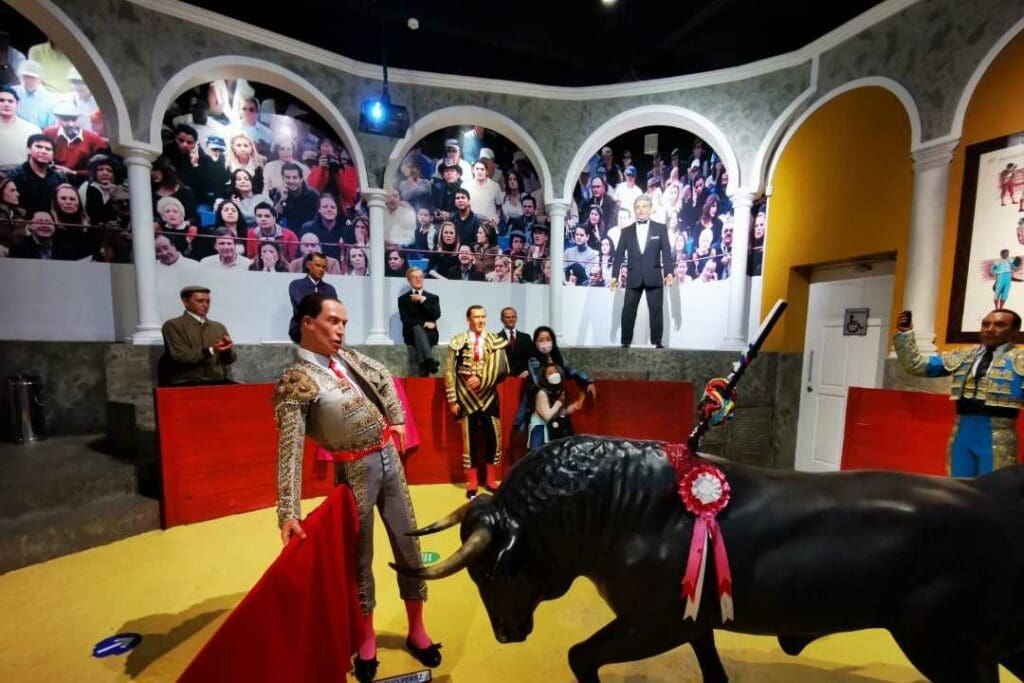 Each figure is elaborately detailed, making for great photo opportunities. Check their schedule for special exhibitions that might feature new or seasonal characters.
The entrance fee to Museo de Cera is 170 pesos ($10 USD).
20. Mercado Roma
📍 C. Querétaro 225, Roma Nte., Cuauhtémoc
A foodie's paradise, Mercado Roma is a gourmet market featuring various culinary stalls. From traditional Mexican street food to modern fusion cuisine, something suits every palate.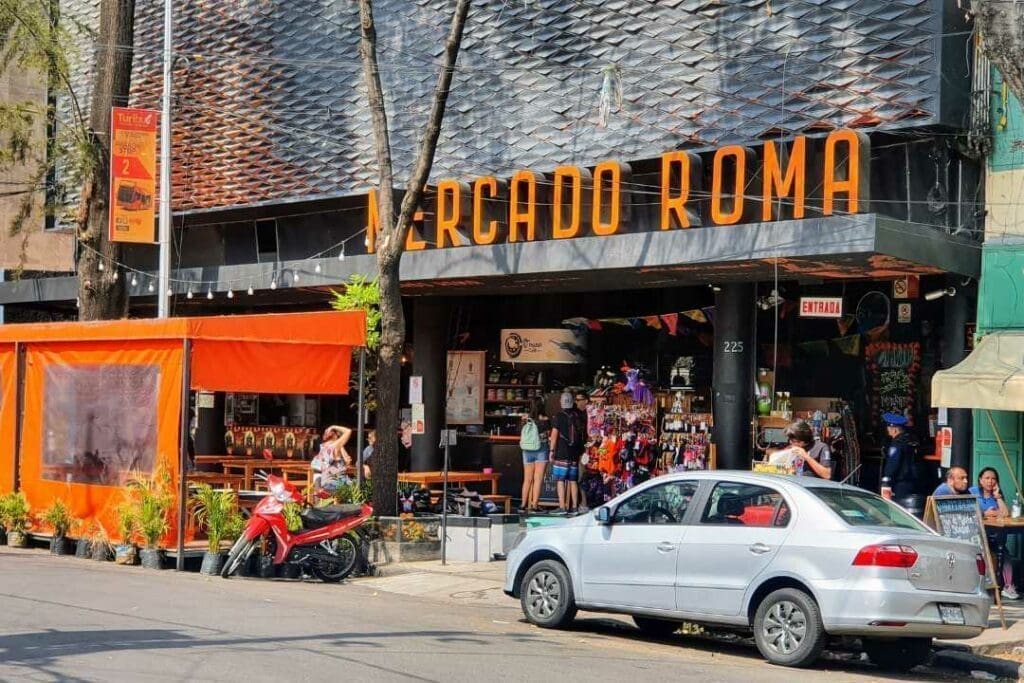 Save room for dessert! The market hosts a variety of dessert vendors offering everything from churros to gelato.
21. MODO Museo del Oro
📍C. de Tacuba 5, Centro Histórico de la Cdad. de México
This museum displays an impressive collection of gold artifacts from Mexico's pre-Hispanic era.
The pieces offer a fascinating glimpse into the craftsmanship and culture of the country's ancient civilizations.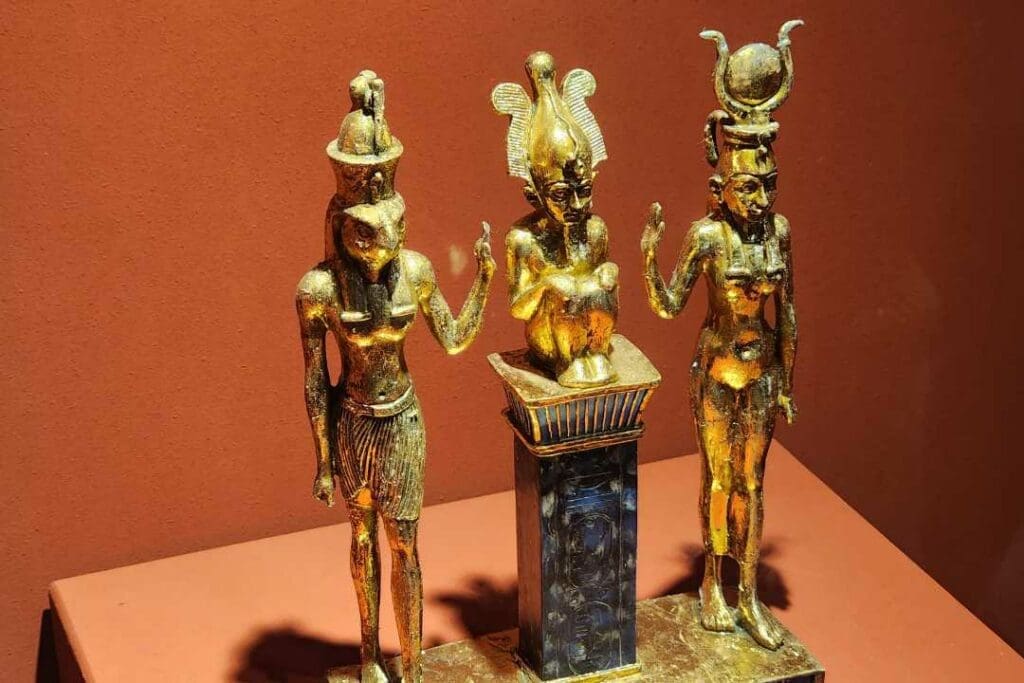 Take a guided tour to learn more about the significance and historical context of the displayed pieces.
22. El Pendulo
📍 Hamburgo 126, Juárez, Cuauhtémoc
A combination of a bookstore, café, and cultural space, El Pendulo is a great spot for book lovers.
Here you can enjoy live music performances, poetry readings, and other cultural events while browsing their vast selection of books.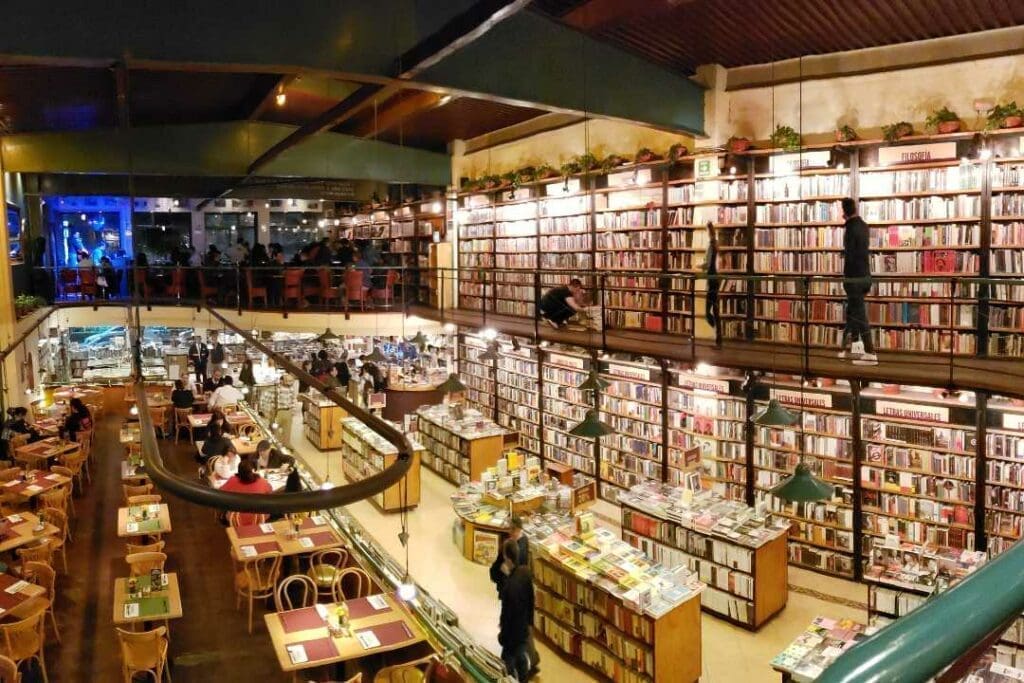 Their brunch is highly recommended. Enjoy your meal while immersing yourself in the literary atmosphere.
🙋 Is Roma Norte or Sur better?
That's totally up to you but here's an easy to understand comparison between Roma Norte and Roma Sur:
Roma Norte is known for its vibrant energy, upscale establishments, and bustling nightlife.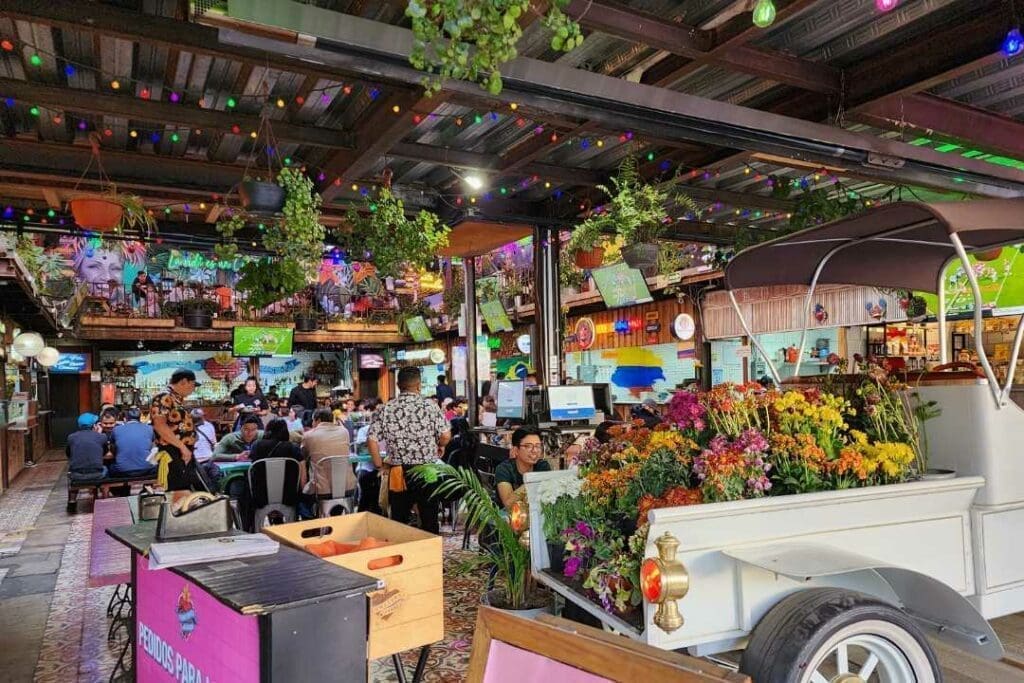 It's packed with a variety of restaurants, bars, cafes, boutiques, and art galleries, making it a hub for foodies, art enthusiasts, and those who love exploring urban culture.
The architecture in Roma Norte is also a significant attraction, with a mix of Art Nouveau, Neo-Colonial, and Art Deco styles.
On the other hand, Roma Sur is quieter, more residential, and somewhat less touristy than its northern counterpart.
It still boasts plenty of amenities, including local markets, traditional taquerias, parks, and some charming cafes.
The streets are tree-lined and peaceful, making it a lovely place for those seeking a more laid-back, local experience.
⁉️ FAQ: Roma Mexico City
Trisha traveled to Mexico in 2018 and after a year, she found herself obtaining a 4-year residency visa in Mexico. She is the Editor-in-chief for our Living in Mexico Series which has helped over 3,000 Americans move to Mexico with ease. Trisha currently resides in Cabo San Lucas, Baja California Sur.