This travel guide will explain in detail 5 ways to get from Mexico City to Queretaro including prices, routes, booking tickets, and everything you need to know.
Depending on the traveler that you are, there are many ways to get from Mexico City to Queretaro. Since they are close to each other, I wouldn't really say there is an easiest or more difficult way to do this.
I live in Mexico and I always drive this route so if you like driving, renting a car may be an option for you. It will also be a great choice if you are visiting other nearby cities like Guanajuato or San Miguel de Allende.
If you are traveling with a group, family, or kids, the most convenient (and cheapest) is by hiring a private driver, which you can book with us (more info below).
Whatever your option is, this transportation guide to Queretaro from Mexico City will have something for you. Browse on and let me know if you have any questions!
Plan your trip to Mexico with us! Get expert travel advice and customized trip-planning itinerary from our local experts on the ground.
🛣️ How to get from Mexico City to Queretaro
Querétaro, officially known as Santiago de Querétaro, is a major city located in Central Mexico, which has seen significant growth and development over the years.
For those considering traveling between Mexico City and Querétaro, the process is both convenient and comfortable.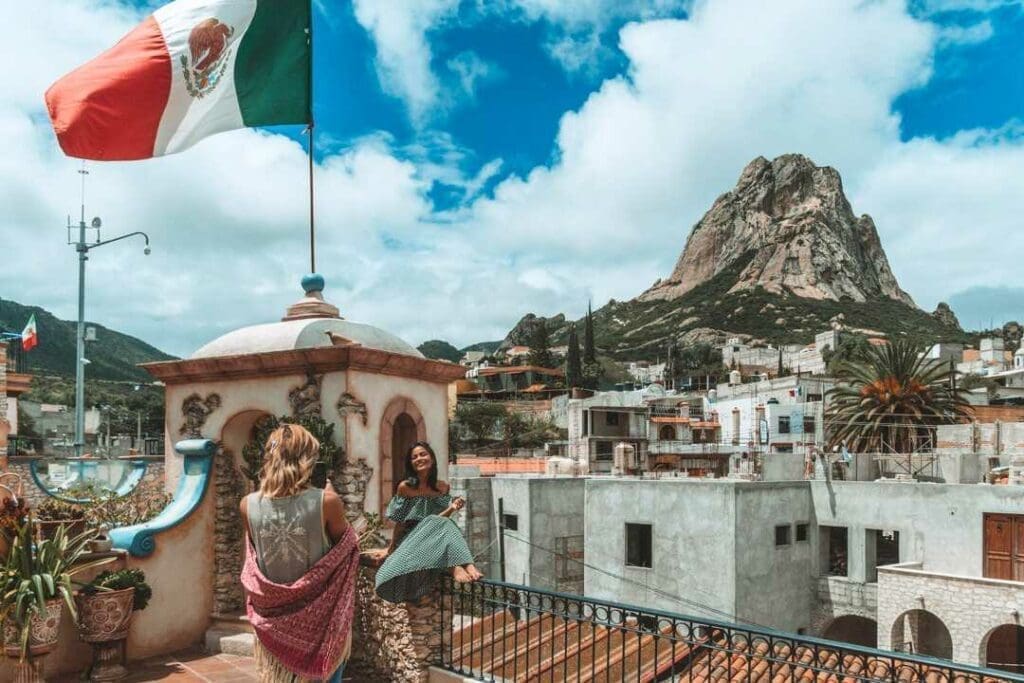 The distance between Mexico City and Querétaro is approximately 210 to 220 kilometers (about 130 to 137 miles), depending on the specific starting and ending points.
🗺️ Mexico City to Querataro Map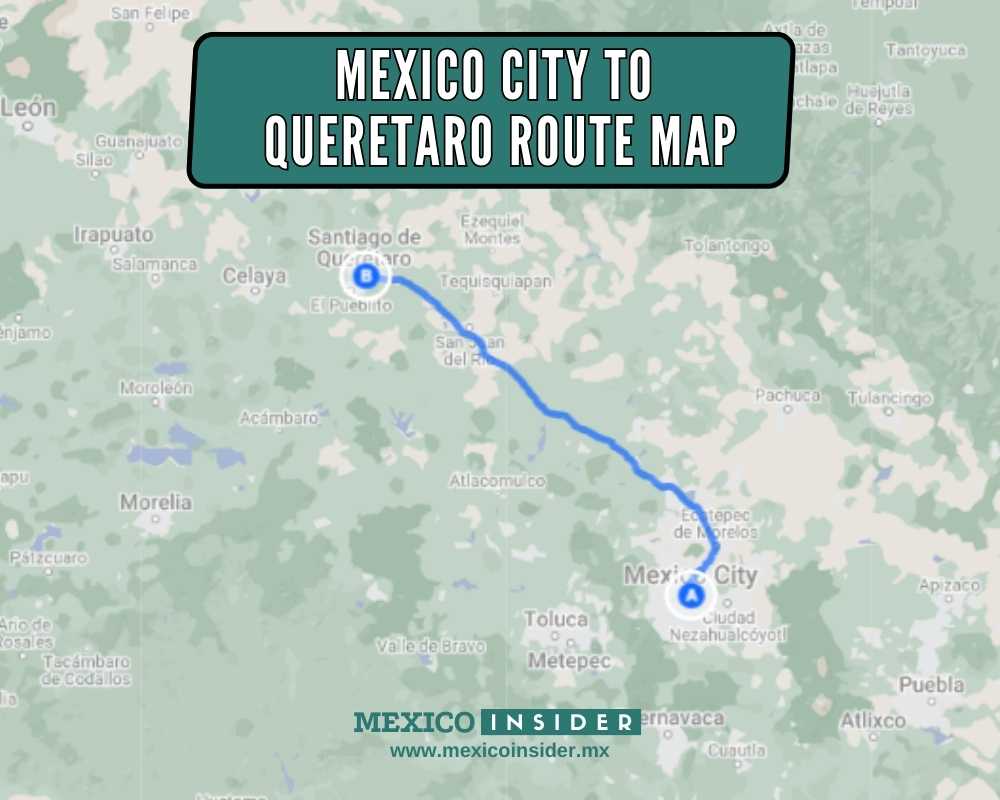 ✈️ Flights from Mexico City to Queretaro
Since Mexico City to Queretaro is only a 3-hour drive, very few travelers opt for flying.
But if you find this more convenient for the type of traveler that you are, Queretaro Intercontinental Airport has frequent flights from Mexico City.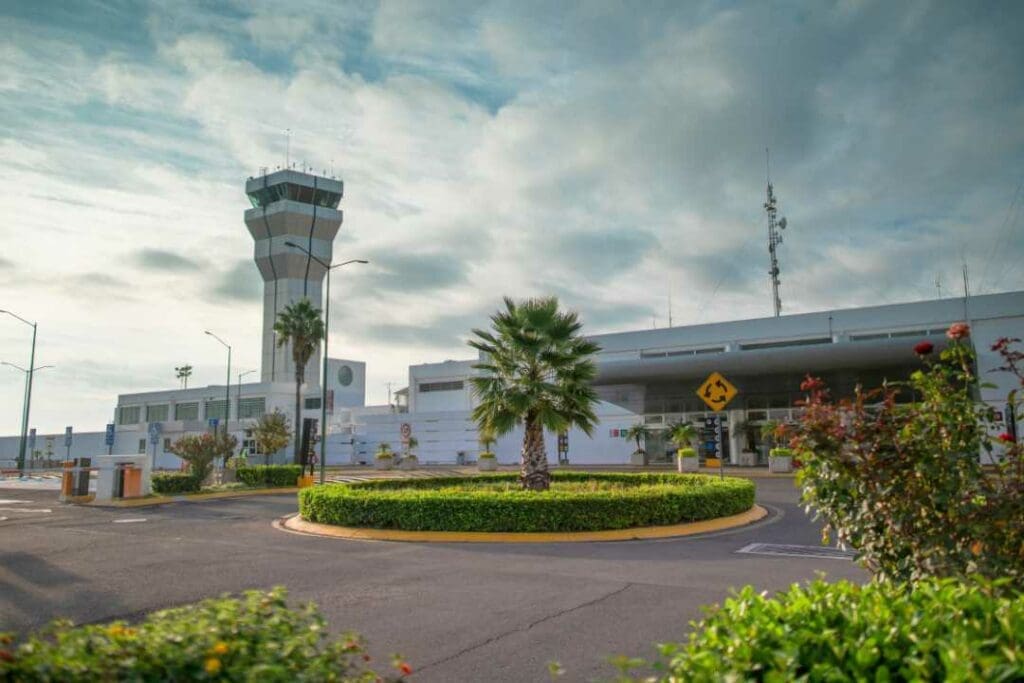 The flight duration from Mexico City to Queretaro is one hour but note that you have to be at the Mexico City International Airport at least 2 hours before your flight.
Flight prices start at $142 USD and Aeromexico operates this flight every 2 hours. Their flight starts as early as 6:49 AM with last flights out at 4:25 PM.
🚌 Bus from Mexico City to Queretaro
Buses are one of the most popular travel methods from Mexico City to Queretaro.
On average, the bus journey from Mexico City to Querétaro takes about 2.5 to 3 hours, depending on traffic conditions and the specific route taken.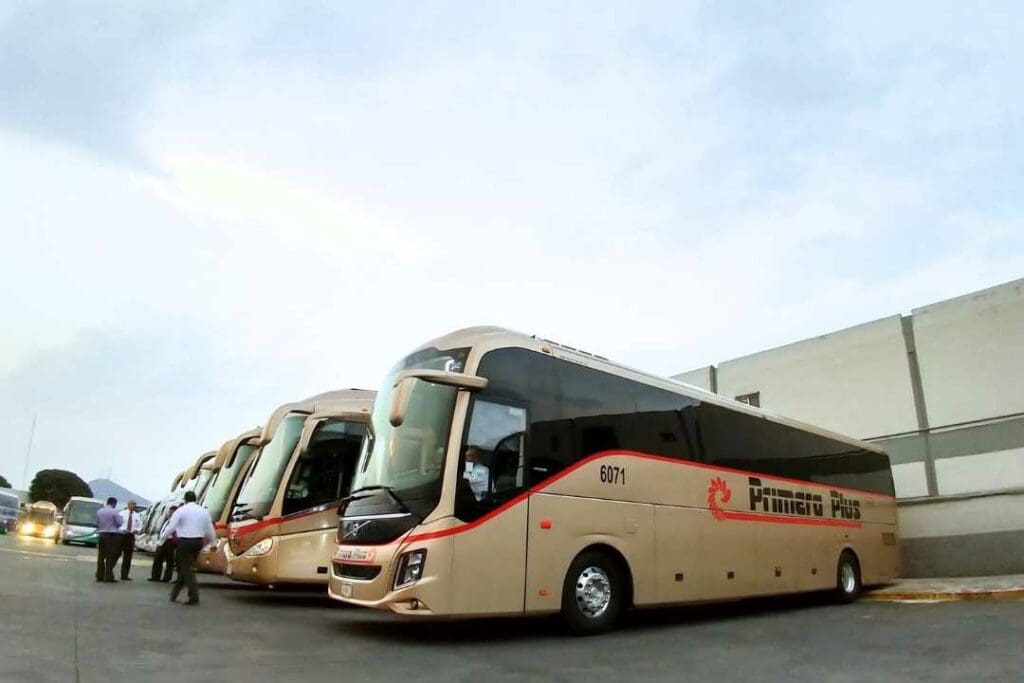 The easiest option for getting from Mexico City to Queretaro is via México Central del Norte Bus Station. You can take an Uber to the station but remember to pre-book your bus tickets in advance.
Below is the information for bus companies, prices, and frequency of trips from Mexico City to Queretaro:
🚎 Bus from Mexico City International Airport to Queretaro
For those who are coming from the Airport, Primera Plus offers a ride from Benito Juarez International Airport straight to the center of Queretaro.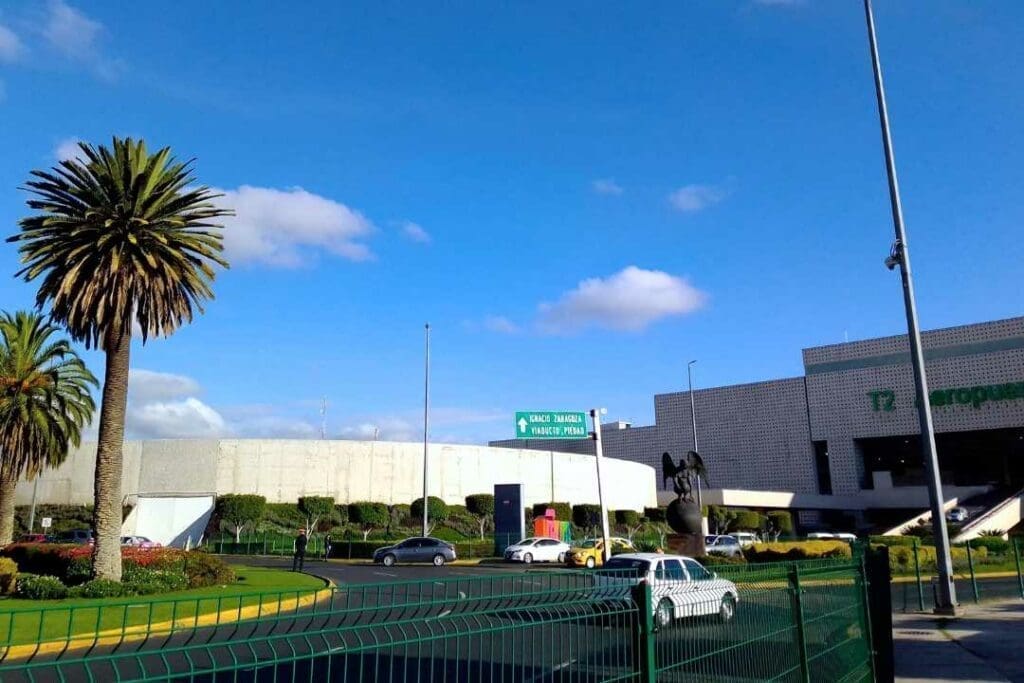 The bus station can be found at Terminal 1, between gates 7 and 8. You can buy your tickets directly at the station. This bus runs hourly from 1-11 PM daily. Tickets start at 400 pesos ($25 USD).
🚕 Taxi from Mexico City to Queretaro
You can book a taxi from Mexico City to Queretaro for those looking for a private ride. Prices range from $95 – $250 USD per ride.
These prices are estimates as taxis doing this route have different car options like Sedan, Esplanade, and vans. This is a more convenient way to get to Queretaro if you are with a group or traveling with kids.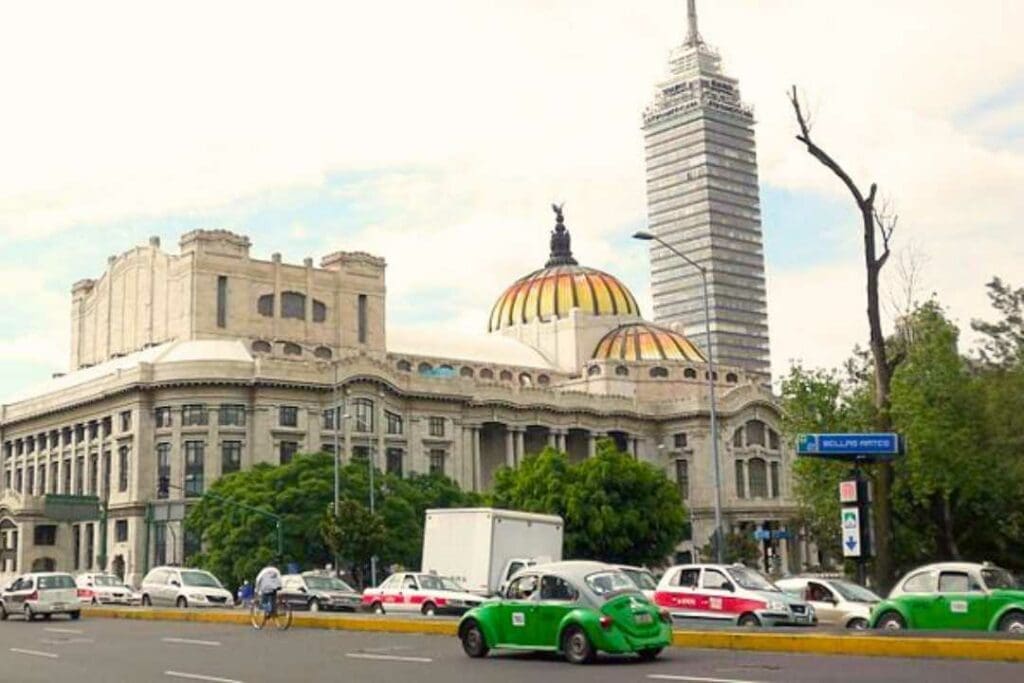 You can also order an Uber, but they charge 6,000 pesos ($350 USD), and some drivers may even reject the ride as Queretaro is another state.
You also have to pay for toll fees as the drivers will not include it in the fare price. Expect to pay toll fees from 300-500 pesos ($15-$30 USD) per way.
🚘 Driving from Mexico City to Queretaro
Mexico City and Queretaro are both big cities so I wouldn't really recommend this if you are not familiar with driving in Mexico.
These streets are well-developed but there are many turns that is confusing, especially if you are a first-time traveler to Mexico.
I drive this route a lot but note that I live in Mexico and I'm used to the crazy driving and I am familiar with the roads here. Which absolutely means drive at your own risk.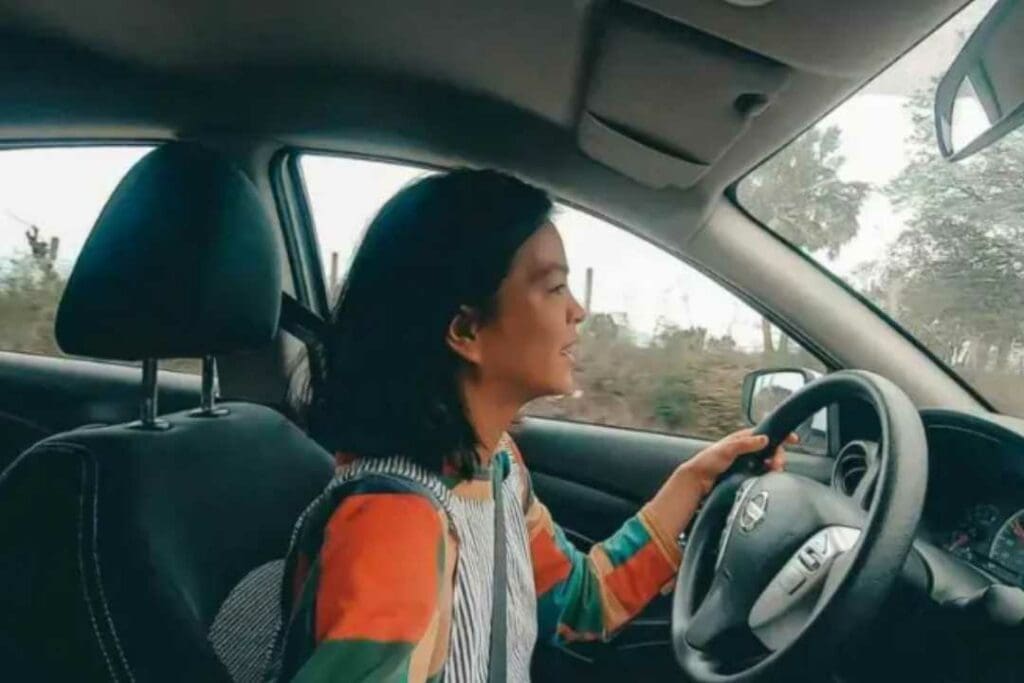 If you want to drive from Mexico City to Queretaro, you can rent a car for as low as $36 USD per day. However, note that you have to return this car to Mexico City.
You can also return the car in Queretaro but you will be charged a drop-off fee (from $80 USD). All rental car companies in Mexico charge an extra fee for returning a car in a different city/destination.
The cheapest way to get from Mexico City to Queretaro is through a RideShare app called BlaBla Car. It is widely used in Central Mexico.
These BlaBla Car drivers are not Uber drivers but private citizens who want to earn extra income and are already traveling from Mexico City to Queretaro.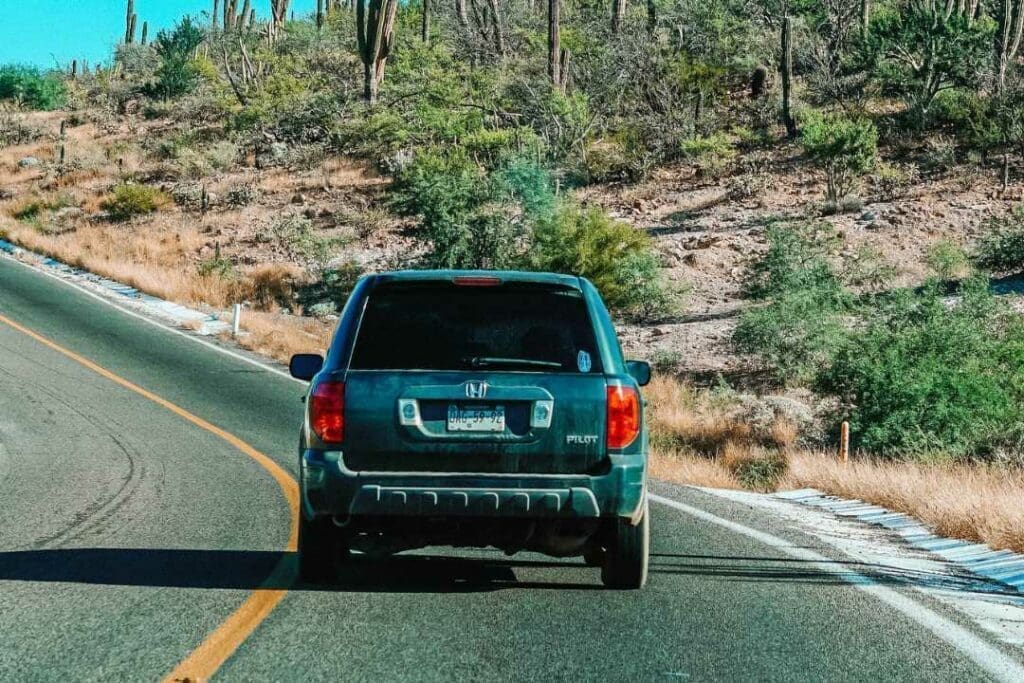 The ride for this route costs 181 pesos ($11 USD). Once your payment is confirmed, the driver will text you the meeting point together with his plate number.
I've used this many times and it's safe. You can also see the reviews for each driver if you are worried about safety.
🧭 Day trips from Mexico City to Queretaro
If Queretaro is not your final destination and you are only looking to visit from Mexico City for a day, we also have a juicy day trip itinerary that will take you around the popular spots in Queretaro for 12 hours.
This includes vineyards, local eateries, and landmarks that you have to visit in Queretaro. This is great for groups! Our local guide will meet you in Queretaro and accompany you for an entire day!
⁉️ FAQ: Mexico City to Queretaro Transportation
Trisha traveled to Mexico in 2018 and after a year, she found herself obtaining a 4-year residency visa in Mexico. She is the Editor-in-chief for our Living in Mexico Series which has helped over 3,000 Americans move to Mexico with ease. Trisha currently resides in Cabo San Lucas, Baja California Sur.