Should you sign up for Teotihuacan tours or visit on your own? Here are the few top-rated tours we love (with prices and reviews).
Teotihuacan is one of the archaeological sites with the most extended exploration history, located a few kilometers outside Mexico City.
It stands as a testament to the remarkable achievements of a once-flourishing civilization in the city, showcasing an aura of mystery and rich heritage. This is why going on Teotihuacan Tours from Mexico City is a popular day trip.
You can go on your own without booking Teotihuacan tours. It's 1.5 hours away from Mexico City by bus ($5 USD bus fare), but to save time, signing up for a tour is more convenient.
Plus, most of them are under $75 USD! Apart from the pyramids, there are also many other things to do in Teotihuacan like a Hot Air Ballon ride (from $140 USD) and bicycling around the complex (from $55 USD).
Plan your trip to Mexico with us! Get expert travel advice and customized trip-planning itinerary from our local experts on the ground.
🏆 Top 3 picks for Teotihuacan tours
Best for families with kids: Teotihuacan Air Balloon Family Package (from $200 USD)
Top-reviewed: Teotihuacan, Tlatelolco, and Guadalupe shrine with tequila tasting (from $52 USD)
Best of Mexico City: Teotihuacan tour with Guadalupe Shrine, Frida Kahlo & Xochimilco (from $106 USD)
🌟 Best Teotihuacan tours
Teotihuacan hot air balloon ride with bike/walking tour
⏰ 11 hours
💲from $318 USD
➡️ Book it here

Teotihuacan is an ancient city that is famed for its archeological site. And while you can walk or bike around the area, this tour allows you to explore the ruins and the surrounding neighborhoods from above a hot air balloon.
The tour starts with a pick-up from your hotel and a group travel guide. You will then head to Teotihuacan and hop aboard your hot air balloon.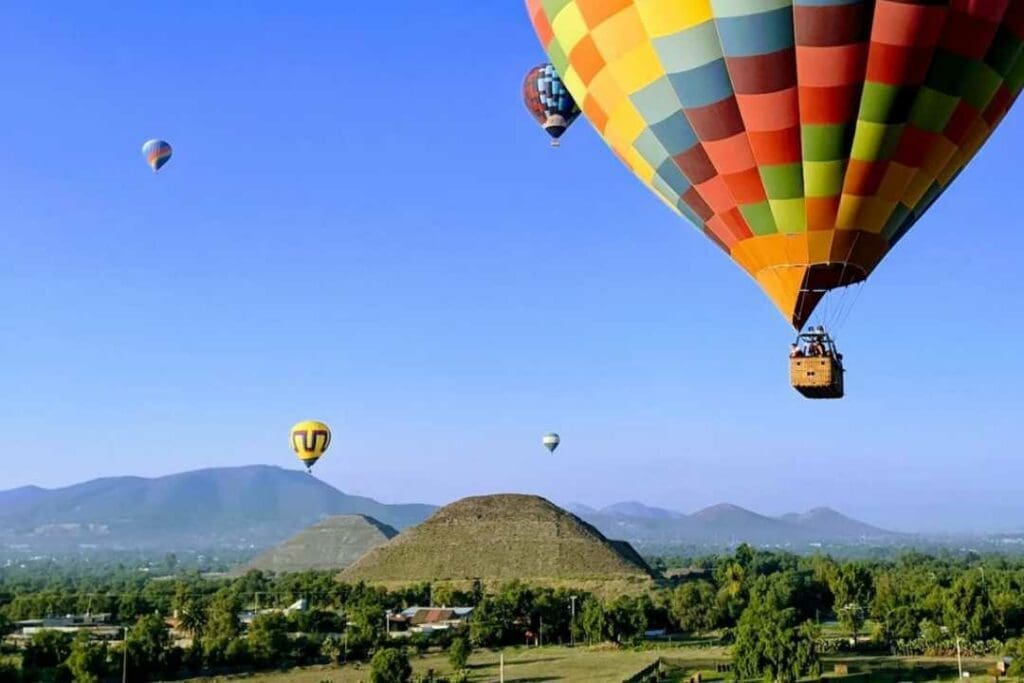 My favorite part of the tour was on the ground, we opted for the (Spanish)walking tour, our tour guide Jorge was super knowledgeable and kind. His family is from that region so we definitely had some interesting insights and perspective. I'm beyond grateful! Thank you!

Maria [Read more reviews]
As you ride over the archeological site of Teotihuacan, you'll witness the aerial perspective and grandeur of the UNESCO World Heritage site from a unique vantage point.
Once back on the ground, you can continue your exploration of Teotihuacan with a walking or biking tour.
You will also visit a craft workshop and a family-run specialty foods factory at the end of the Teotihuacan tour.
Teotihuacan hot air balloon ride (shared flight)
⏰5 hours
💲from $158 USD
➡️ Book it here

This Teotihuacan tour also takes you to experience a hot air balloon ride to see the captivating landscapes of the ancient city from an aerial perspective. But when you book this tour, the ride will be a shared flight.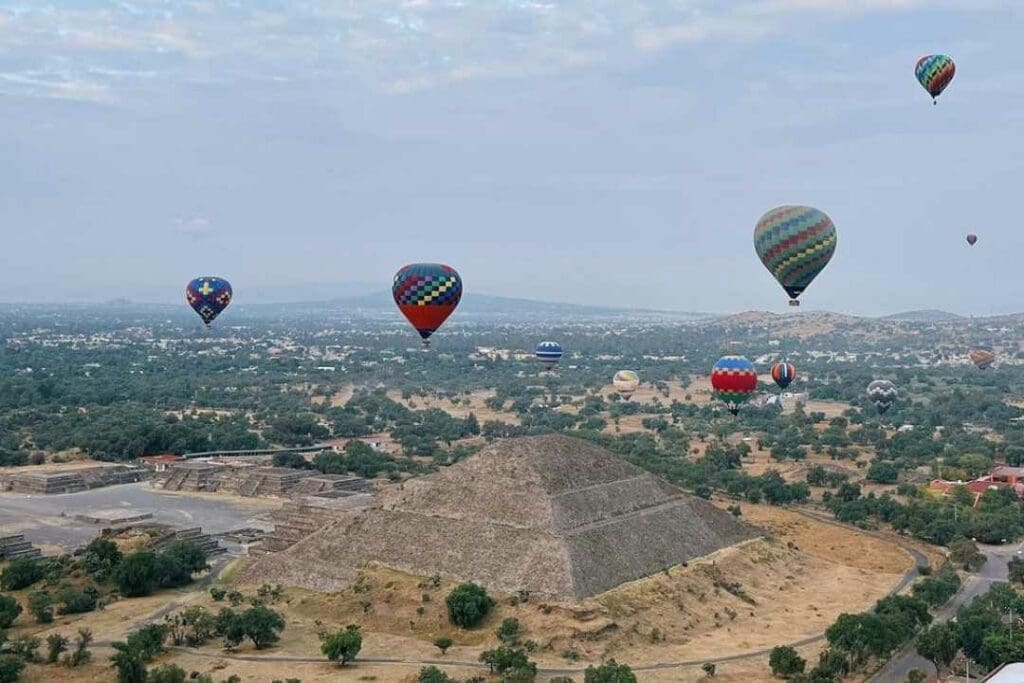 Excellent! Favorite thing we did on our trip. Especially good if your kids are tired of being dragged through museums.

Mark [See more reviews]
The hot air balloon flight will last 30 to 50 minutes, depending on weather conditions. During the flight, enjoy the serene atmosphere and the sensation of floating above the archaeological site.
When back at the ground, you'll be treated to a well-deserved coffee break and breakfast meal, allowing you to savor the moment and reflect on your adventure.
Teotihuacan early morning tour
⏰ 8 hours
💲from $52 USD
➡️ Book it here
Teotihuacan is a famous tourist destination, so expect the area to be crowded most days. To experience the grandeur of the ancient city with less crowd, this Teotihuacan tour takes you on an early morning tour from Mexico City.
As you arrive at the site in the early morning, you'll be greeted by a captivating view of the sun rising over the ancient pyramids and temples.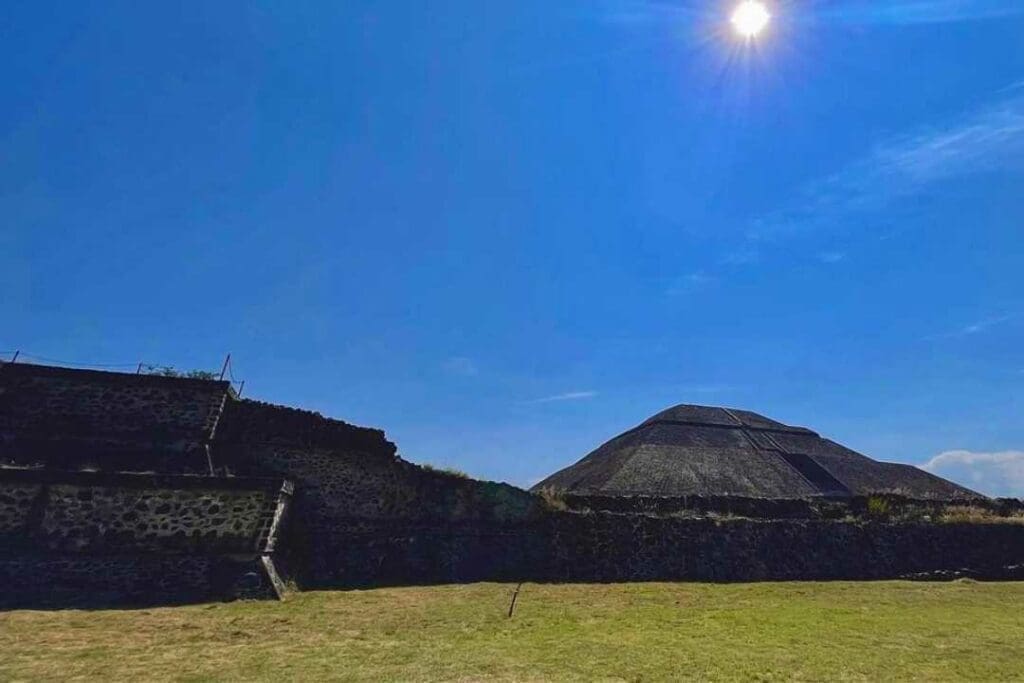 Well worthwhile tour to Teotihuacan! Logistics – pre-trip confirmation and communication, on-time pick up at our hotel in Polanco, transport, lunch and shop/tasting stops along the way, hotel drop off – were comfortable and seamless.

Pia [Red more reviews]
After the site tour, you'll also visit an artisan market, where you can browse and shop for unique crafts and souvenirs created by local artisans.
Basilica de Guadalupe, Taltelolco & Teotihuacan tours
⏰ 8 hours
💲from $40 USD
➡️ Book it here
On this Teotihuacan tour, you will visit the ancient city and discover other landmarks, including Basilica de Guadalupe and Tlatelolco, to immerse yourself in their ancient history and rich cultural heritage.
With a tour guide and a small group tour, you will be picked up from your accommodation and head to the first stop – Zona Arquelogica Tlatelolco. Here you will have enough time to explore the site for yourself.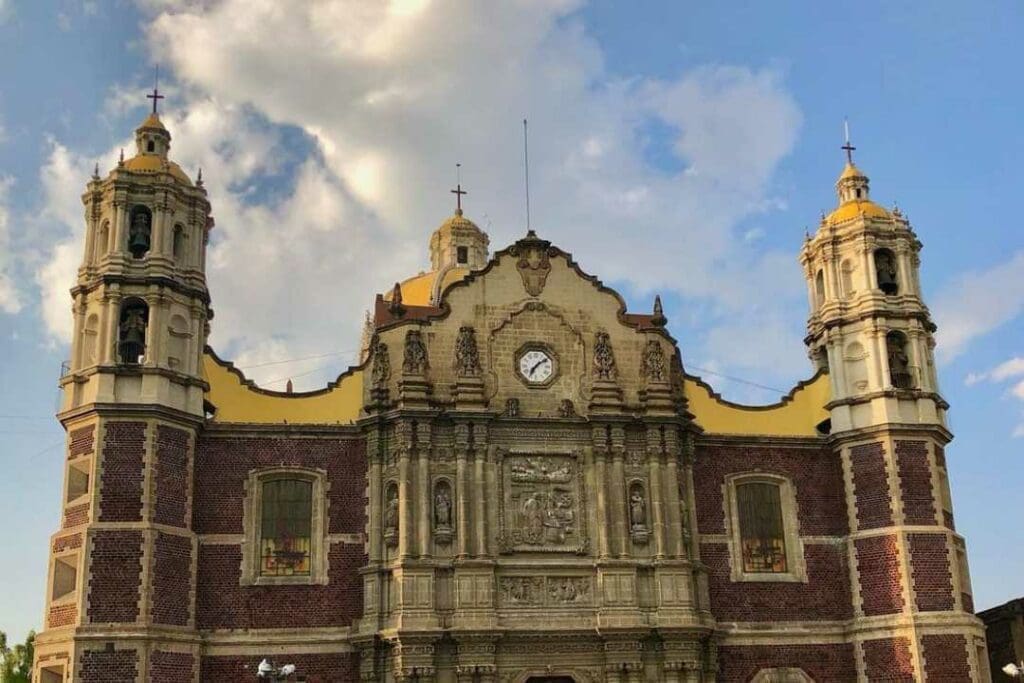 The tour guide provided detail information for each site we toured. It was a great experience to get to see different places in one day. I felt safe.

Ana [Read more reviews]
The next stop will be the archaeological site of Teotihuacan, and there you will be given ample time to climb the pyramids and unravel the site's secrets.
Afterwards, you will visit the Basilica de Guadalupe, a significant religious sanctuary, and delve into the rich cultural heritage of Tlatelolco.
Tour of the pyramids of Teotihuacan + Basilica de Guadalupe
⏰ 8 hours
💲 from $41 USD
➡️ Book it here
Within the span of 8 hours, delve into the rich history and cultural significance of the Teotihuacan pyramids, as well as the Basilica of Guadalupe.
You'll join a small-group tour and explore Teotihuacan's ancient wonders with a professional tour guide that will take you around the pyramids and fascinating archaeological ruins.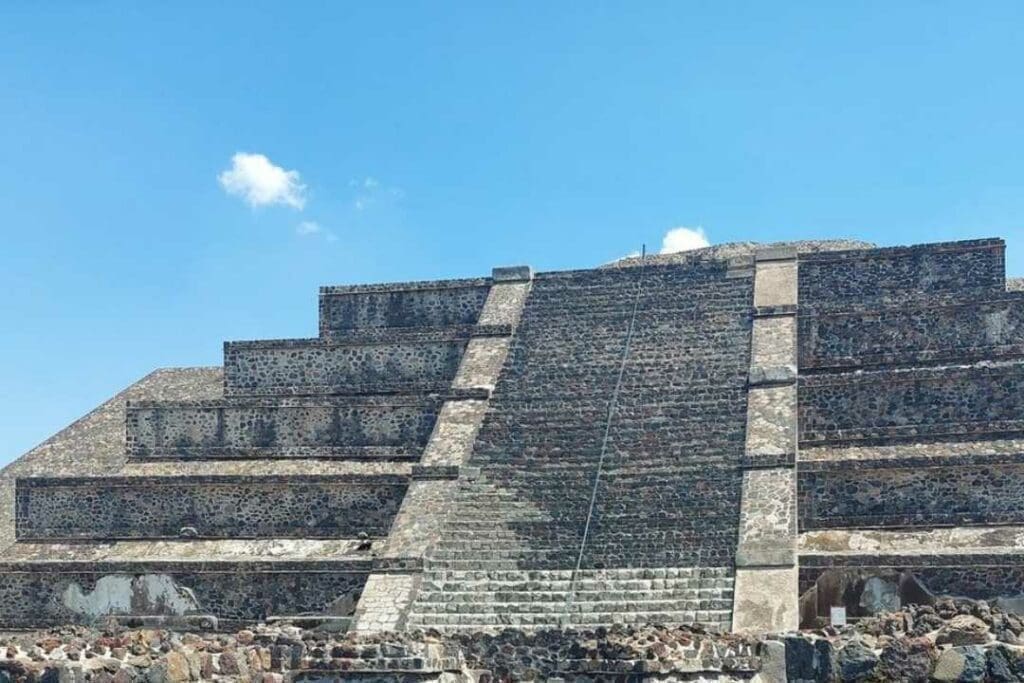 This was a full day, we were with our driver Rafael for a full 12 hours but both him and Carlos were great guides and the amount of time spent at each attraction was very appropriate.

Matt [Read more reviews]
Some landmarks you'll see include the Pyramid of the Sun and the Pyramid of the Moon. After a delightful lunch break, continue your adventure to the Basilica of Guadalupe, a sacred site of great importance to Mexican culture and religion.
Teotihuacan tour in the afternoon (sunset)
⏰6 hours
💲from $42 USD
➡️ Book it here
This sunset Teotihuacan tour is perfect if you prefer to tour in the afternoon. You'll begin the afternoon with a visit to the Pyramid of the Sun for breathtaking views of the ancient city.
Get to listen to stories and insights about the site's Mesoamerican architecture, design, and cultural significance with your tour guide.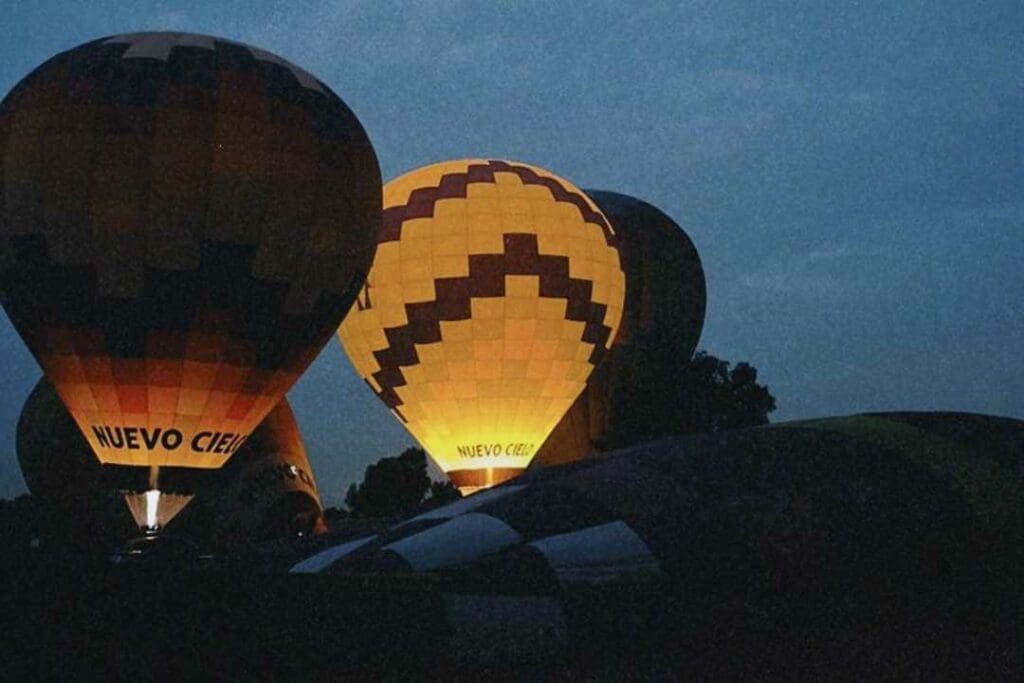 I enjoyed the afternoon tour a lot. We had plenty of time at Teotihuacan and got a great tour across the site and very interesting explanations.

Verena [Read more reviews]
Afterward, continue your exploration of the Pyramid of the Moon, marveling at its grandeur and learning more about the rich worldview of the ancient inhabitants.
At the end of the day, indulge in the flavors of Mexican cuisine with a delicious meal at a local restaurant and visit an obsidian workshop, where you can discover a wide array of locally crafted products.
Pyramids of Tula and Teotihuacan tour
⏰ 8 hours
💲from $342 USD
➡️ Book it here
During this Teotihuacan tour, you'll have the chance to witness the renowned pyramids at Teotihuacan, including the Pyramids of the Sun and the Moon and the renowned Pyramid of the Feathered Serpent.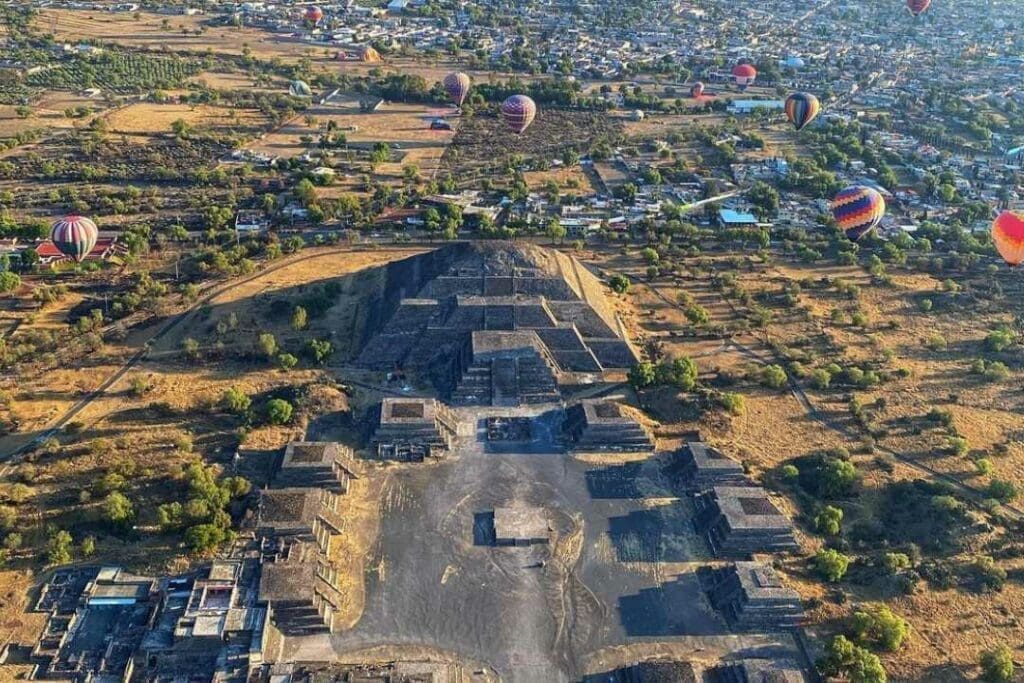 Ernesto, our guide, and Chris, our driver, we're absolutely wonderful. Ernesto is very knowledgeable and friendly. We had an amazing experience. We highly recommend both of them.

Cris [Read more reviews]
Also included in the itinerary is a visit to Tula, where you'll discover the historic seat of the Toltec civilization, known for its magnificent Atlantean statues that stand approximately 5 meters tall.
After the immersive exploration, a delicious lunch with typical Mexican dishes will be provided at a local restaurant.
Teotihuacan hot air balloon + walking tour
⏰ 10 hours
💲from $326 USD
➡️ Book it here
To experience the beauty of the Teotihuacan Pyramids from both the sky and the ground, in this tour, you'll be able to sit aboard a hot air balloon ride that will fly you over the archeological site.
The Teotihuacan tour begins with an early morning hotel pickup in Mexico City. You'll ride the hot air balloon for around 40 to 50 minutes as you arrive.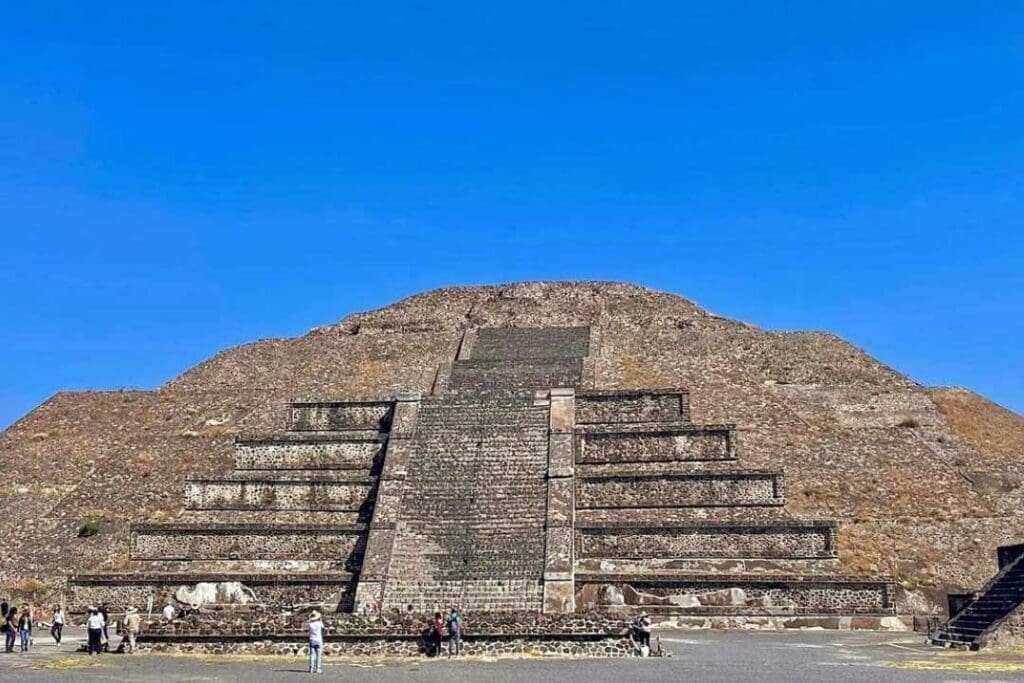 Ramon's expert knowledge and passion for the site's history made the journey truly immersive. With safety as a priority, Ramon's enthusiasm and attention to detail ensured a memorable adventure.

Colin [Read more reviews]
Afterward, you can enjoy a hearty breakfast to energize yourself for the next part of the tour.
Aside from the hot air balloon ride, you will also take a walking tour to see the pyramids up close. And before leaving the archaeological site, delve deeper into the local culture by visiting an artisan's home, where you will taste Mexico's most famous drinks: Pulque, Tequila, and Mezcal.
Teotihuacan tour with Reino Animal visit for kids
⏰ 9 hours
💲from $108 USD
➡️ Book it here

When traveling with your family, in particular with kids, this offers not only an experience to see the Teotihuacan site but also a visit to the Reino Anima;
At Reino Animal, you can get up close with over 130 animal species, which makes it a famous day excursion for kids. Here, you'll have the opportunity to explore and learn about various animal species freely.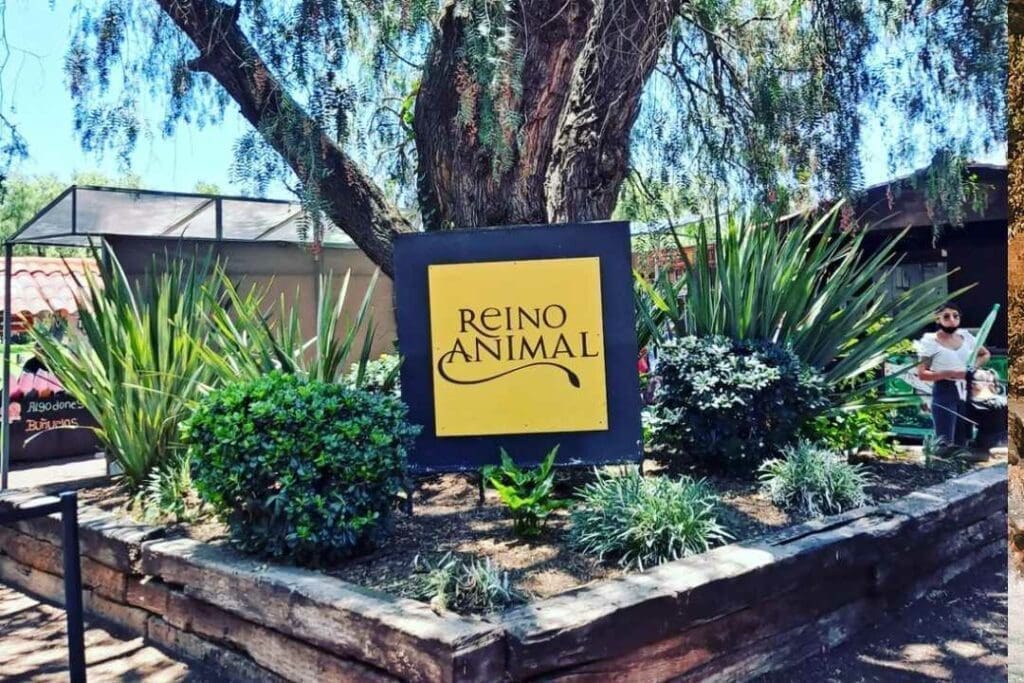 Moreover, you can also experience the Safari Ride, engage in interactive activities, and enjoy the serene natural surroundings. Plus, don't forget to bring your own cup of food to feed the animals, making it an interactive and educational experience for the whole family (activity and food costs not yet included).
Teotihuacan pyramids with bike tour
⏰ 8 hours
💲from $119 USD
➡️ Book it here
In this Teotihuacan Pyramids Bike Tour, you will begin the day with a captivating walk down the legendary Avenue of the Dead, where you'll encounter remnants of the remarkable civilization that once thrived in the pre-Columbian Americas.
Next, you will be provided with a bike that you'll be using to ride through the picturesque Teotihuacán Valley.
From there, you will be led by a tour guide as you pedal through the stunning landscapes and take in the panoramic views of the surrounding area.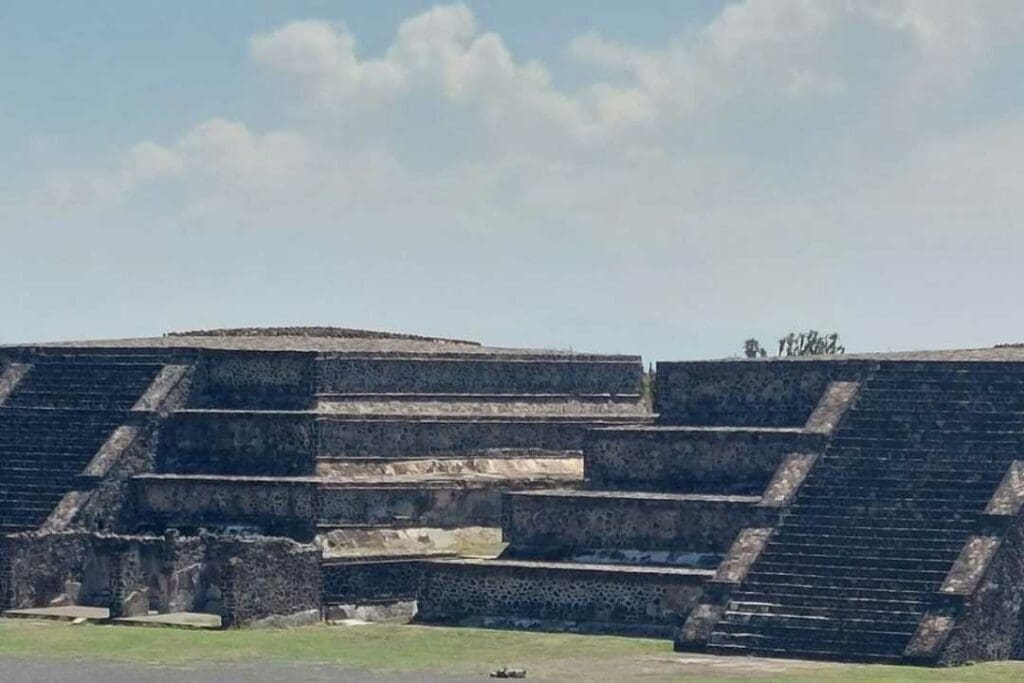 This experience far exceeded our expectations. The company was timely and communicative. Our driver Gerardo picked us up at our door and our guide Miguel was incredible. He was knowledgeable and very personable with great English skills.

Jenny [Read more reviews]
After touring the Teotihuacan, you'll also visit the charming Magical Town of San Martín de las Pirámides where you'll discover fascinating caves and find out about the profound importance of worldview in ancient cultures, as well as insights into their beliefs and customs.
At the end of the tour, you'll have the opportunity to visit a craft workshop, where you'll learn about precious stones, including the revered obsidian.
🥘 Teotihuacan tours with a culinary experience
Teotihuacan air balloon flight with breakfast
⏰9 hours
💲from $160 USD
➡️ Book it here
To have a whole experience of the cultural heritage of Teotihuacan, embark on a hot air balloon flight above one of the world's most important archaeological sites.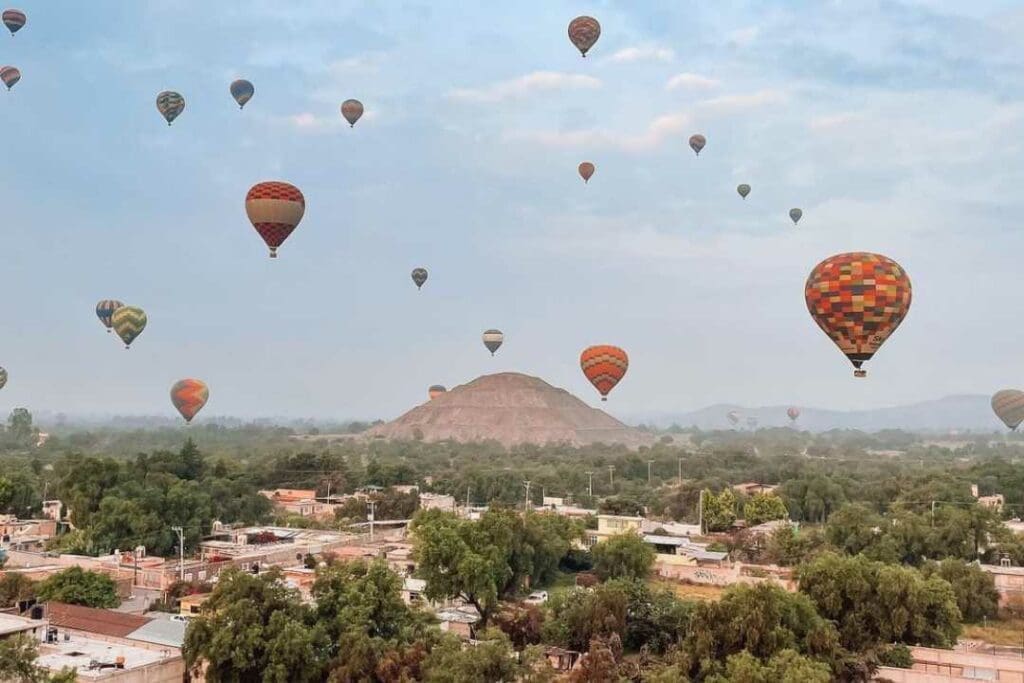 Worth waking up to meet for 4:30am pickup time! Highly recommend. The entire experience they capture on video from moment taking off to landing. We visited the Pyramid of the Sun temple, worth seeing.

Pom [Read more reviews]
You'll be accompanied by certified pilots that will take you soaring through the sky and witness the Teotihuacán Valley from a unique vantage point.
Once your exhilarating flight ends, return to the port and receive a flight certificate as a cherished memento of your balloon flight. Following the festivities, you'll have a delectable buffet breakfast already included in this tour, serving Mexican delicacies.
Basilica de Guadalupe and Teotihuacan tours with mezcal
⏰ 7 hours
💲from $49 USD
➡️ Book it here

In this day tour, you'll travel to the Basilica of Our Lady of Guadalupe and Teotihuacan to go sightseeing and learn about mezcal, tequila, and local handicrafts.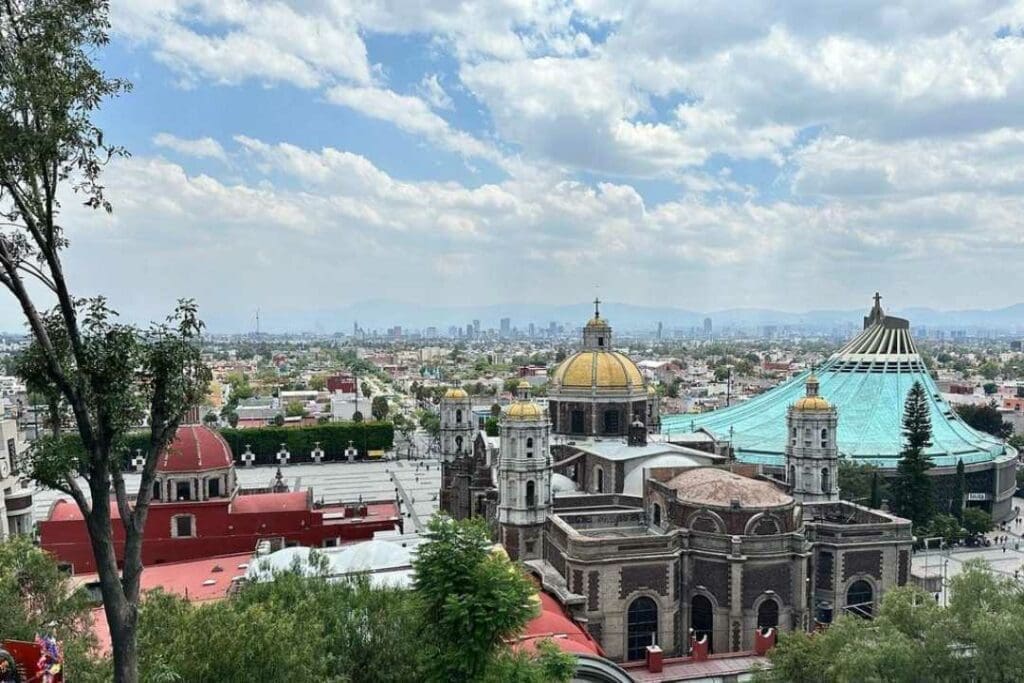 Amazing historical sites. Lovely tour guide and driver. The pyramids are jaw dropping. The Guadalupe Village is fascinating. Lunch was buffet style and delicious. So worth it.

Kerstin [Read more reviews]
First off, you'll head to the Basilica of Our Lady of Guadalupe and then continue your journey to the ancient ruins of Teotihuacan.
And as part of this immersive experience, you'll head to your next stop, where the knowledge to partake in a pulque and tequila tasting will be.
Early morning Teotihuacan tour with tequila tasting
⏰8 hours
💲from $42 USD
➡️ Book it here
For an early morning trip, you'll travel to Teotihuacan, where an expert archaeologist will guide you through the grand plazas and murals. He will provide fascinating insights into the site's rich history and cultural significance as you explore the Sun and Moon Pyramids.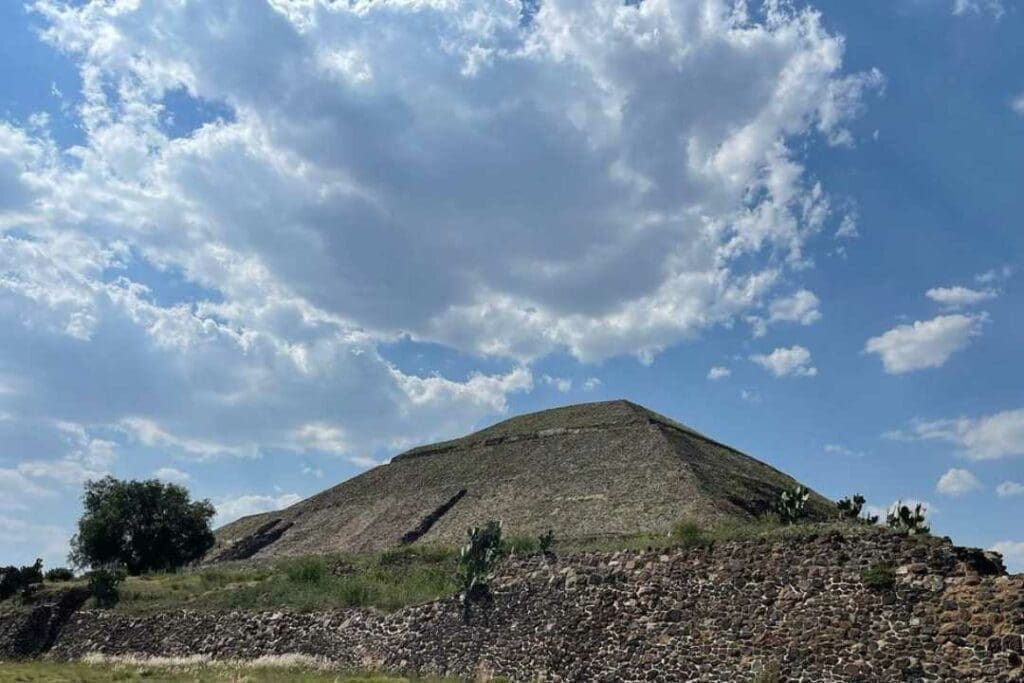 Our tour guide Alberto was knowledgeable, approachable, and funny. He answered all questions and then some. Take good walking shoes because it's along walk with uneven ground and lots of stairs. Be prepared for lots of tipping at lunch time.

Angela [Read more reviews]
After exploring the majestic pyramids, the tour will continue with a visit to an obsidian factory. Here you'll learn about this precious stone's importance in ancient cultures.
Additionally, you'll have the opportunity to indulge in tastings of traditional Mexican liqueurs, including tequila, mezcal, and pulque.
Teotihuacan, Tlatelolco, and Guadalupe shrine with tequila tasting
⏰9 hours
💲from $52 USD
➡️ Book it here
This three-destination tour, will begin with a visit to Tlatelolco, the most significant archaeological site in Mexico City. Here, you can learn about the Aztec empire and its primary market that once thrived in this historic location.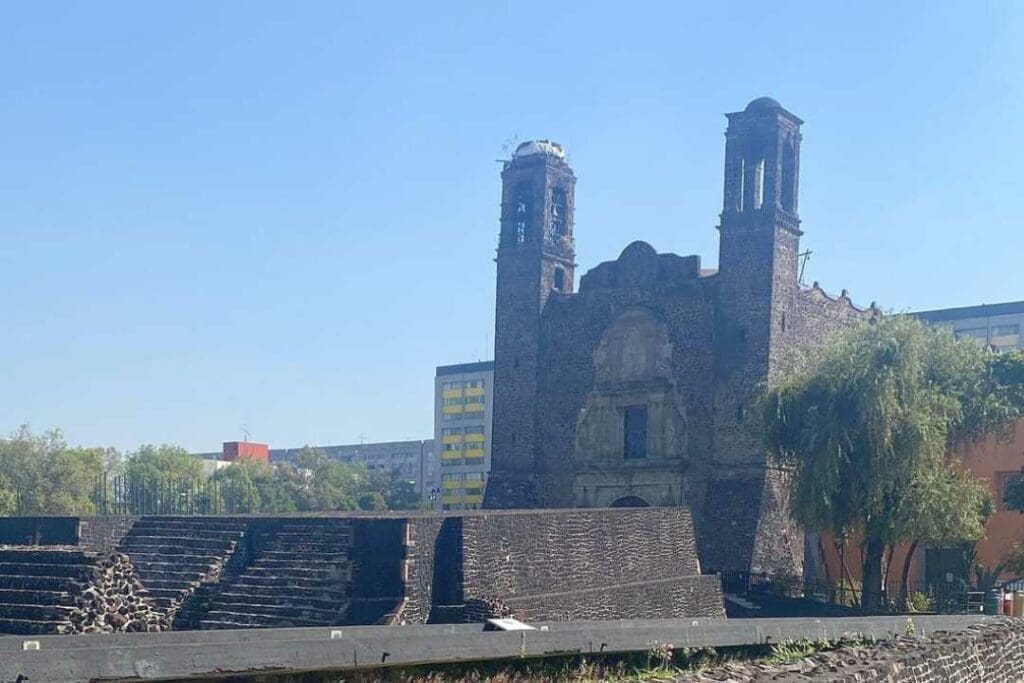 Emmanuel was amazing translating everything to English so we can understand him! We loved how much he was excited to talk about the history of Mexico! Pedro the bus driver was great and had our stroller ready once we got out the bus! For being the only family with a Toddler and teenager it was a great tour!!!

Ramiro [Read more reviews]
You'll proceed to the Basilica of Our Lady of Guadalupe, one of the most revered Catholic pilgrimage sites globally.
Afterward, your tour guide will then take you to see the ruins of Teotihuacan, known as the City of the Gods.
You'll explore this ancient archaeological site and ascend the Sun and Moon pyramids. Also included in the tour is a tequila tasting in between stops.
Teotihuacan and Basilica de Guadalupe with lunch
⏰ 9 hours
💲from $56 USD
➡️ Book it here
This group tour starts with a visit to Teotihuacan, a UNESCO World Heritage site home to the awe-inspiring ancient pyramids.
Next, you'll proceed to the Square of the Three Cultures, a historic site that represents the convergence of pre-Columbian, colonial, and modern cultures. Then the last stop will be a visit to the Basilica of Our Lady of Guadalupe.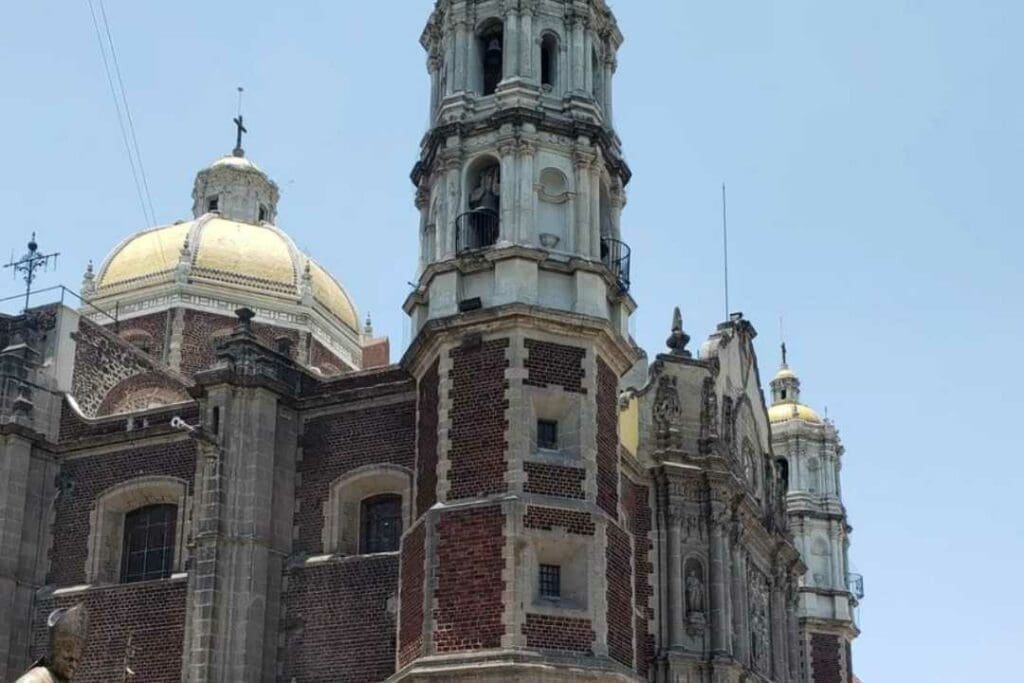 I hope you get Antonio for your tour. He is an awesome, knowledgeable gentleman and will take great care of you! Gracias Antonio!

Spencer [Read more reviews]
The tour already saves you from the hassle of organizing your itinerary, as a guide will be with you along the way. Moreover, Lunch is already included, ensuring you stay energized throughout the day as you explore these remarkable landmarks.
Teotihuacan tour with private transportation and food
⏰ 9 hours
💲from $150 USD
➡️ Book it here
Join a small group tour as you travel into the ancient wonders of Teotihuacan, also known as the "City of the Gods."
Get the chance to marvel at the well-preserved Sun and Moon Pyramids, witness the grandeur of Moon Plaza, and admire the architectural splendor of the Palace of Quetzalpapalotl.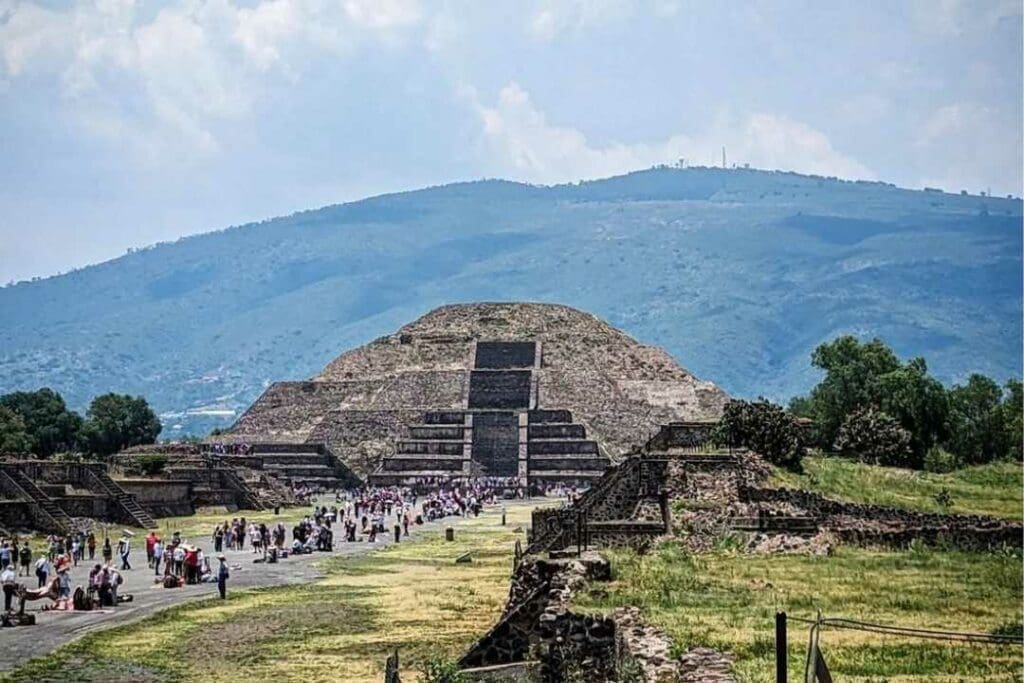 Ruben was highly knowledgeable and passionate about the history and archaeology of the site. It was very convenient to be picked up at our hotel and taken directly to Teotihuacán in a private car. Definitely recommend!

Sarah [Read more reviews]
On this tour, transportation and food are already provided, so after exploring the archaeological marvels, you can indulge in a delicious complimentary lunch, savoring authentic Mexican flavors.
🏺 Teotihuacan tours combo
Teotihuacan tour with Guadalupe Shrine, Frida Kahlo & Xochimilco
⏰ 2 days
💲from $106 USD
➡️ Book it here
If you're looking to visit more than one or two places in a span of two days, this Teotihuacan tour, as well as a visit to other renowned areas in Mexico, is something to consider.
Over the course of two days, you'll explore ancient history at Teotihuacan and Tlatelolco archaeological sites.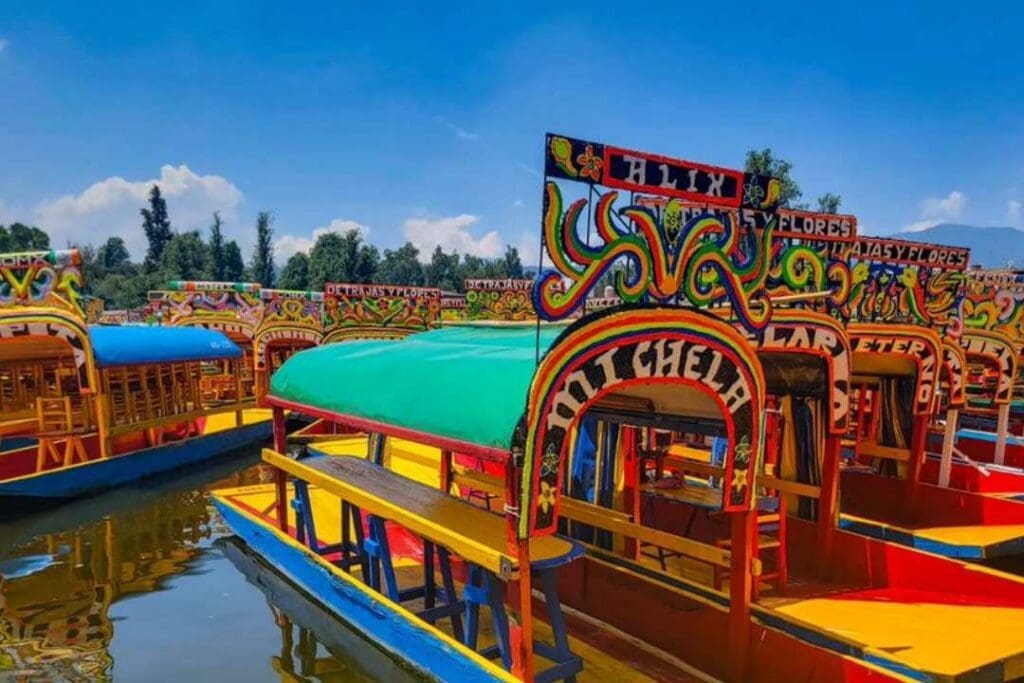 EXCELLENT TOUR! I recommend it 100% Every moment was amazing my family enjoyed it very much. The Guides were so professional and patients. Marco, Adrian, Leonardo, Gerson and Cristian were the best.

Yolanda [Read more reviews]
You'll also witness the grandeur of the Guadalupe Shrine and experience the enchanting beauty of Xochimilco's canals, where you'll float on traditional trajineras and immerse yourself in the colorful atmosphere.
Another destination to visit is Coyoacan, a bohemian neighborhood known for its art and culture, and the Frida Kahlo museum, where you'll gain insights into the life and works of the iconic Mexican artist.
⏰8 hours
💲from $400 USD
➡️ Book it here

Get to discover ancient archaeological wonders on this tour and experience the lively atmosphere of local traditions as you make your way to the Archaeological Zone of Teotihuacan and Xochimilco.
You'll first visit the archeological site to see the pyramids and wander around. After this, you'll be heading to Xohchimilco.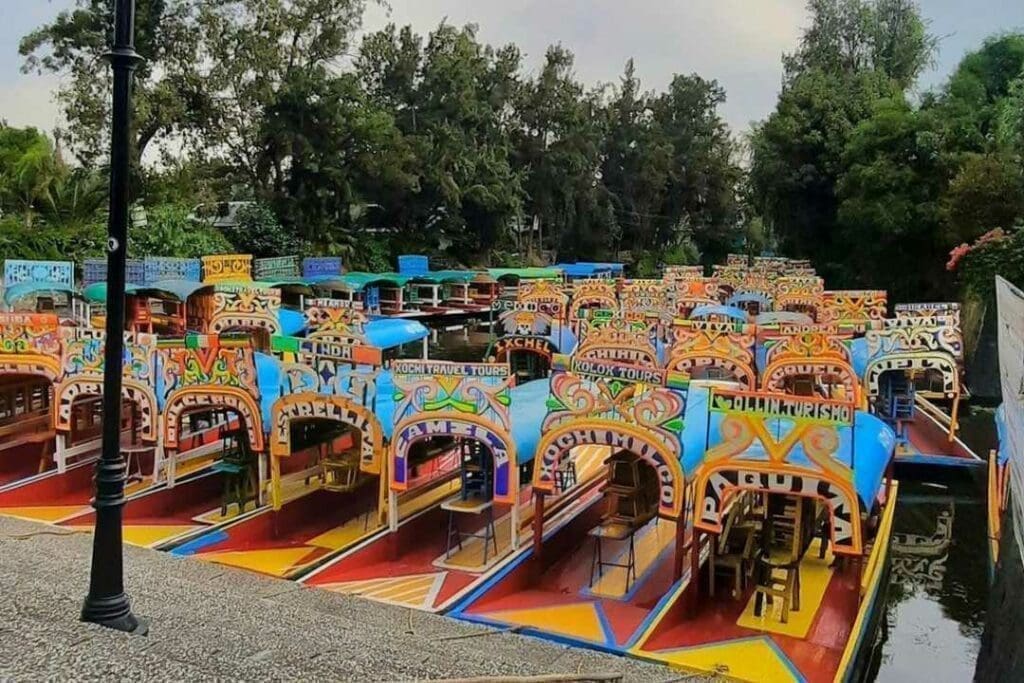 During the ride, indulge in a fascinating history lesson about maguey, or agave, and taste pulque, a traditional Mexican drink from fermented agave sap.
Upon arriving at Xochimilco, you'll be boarding a trajinera, a traditional colorful wooden boat adorned with flowers. Here, you'll be cruising along the enchanting canals of Xochimilco, surrounded by the festive atmosphere, mariachi music, and local vendors offering a variety of Mexican delicacies.
⁉️ FAQ: Teotihuacan Tours
Trisha traveled to Mexico in 2018 and after a year, she found herself obtaining a 4-year residency visa in Mexico. She is the Editor-in-chief for our Living in Mexico Series which has helped over 3,000 Americans move to Mexico with ease. Trisha currently resides in Cabo San Lucas, Baja California Sur.