Puerto Escondido is definitely an outdoor enthusiast's haven. Apart from being the surfing capital of Mexico, there are many other things to do in Puerto Escondido for all types of travelers. From beaches, and mountains to city escapes, here are the activities in Puerto Escondido that you shouldn't miss.
You may also like:
⁉️ Is Puerto Escondido worth visiting?
ABSOLUTELY! It has been a ritual for me to come every year before the summer. Apart from having friends to regularly visit, I feel very at home and comfortable here because of its super friendly terrain for solo travelers.
There are so many things to do in Puerto Escondido. Just within the area, there are already 9 beaches to visit. You don't even have to go on day trips! The community is also very close-knit so if you're flying solo, it will be very exciting for you to be here on your own!
???? What is Puerto Escondido known for?
Puerto Escondido is famous for its waves. Many surfers from all over the world come here for surf trips that sometimes even last for months! Aside from its many beaches, it is also known for the Bioluminescence spectacle in the Manialtepec Lagoon. There are many places in Mexico where you can see this but the one here is visible most of the year.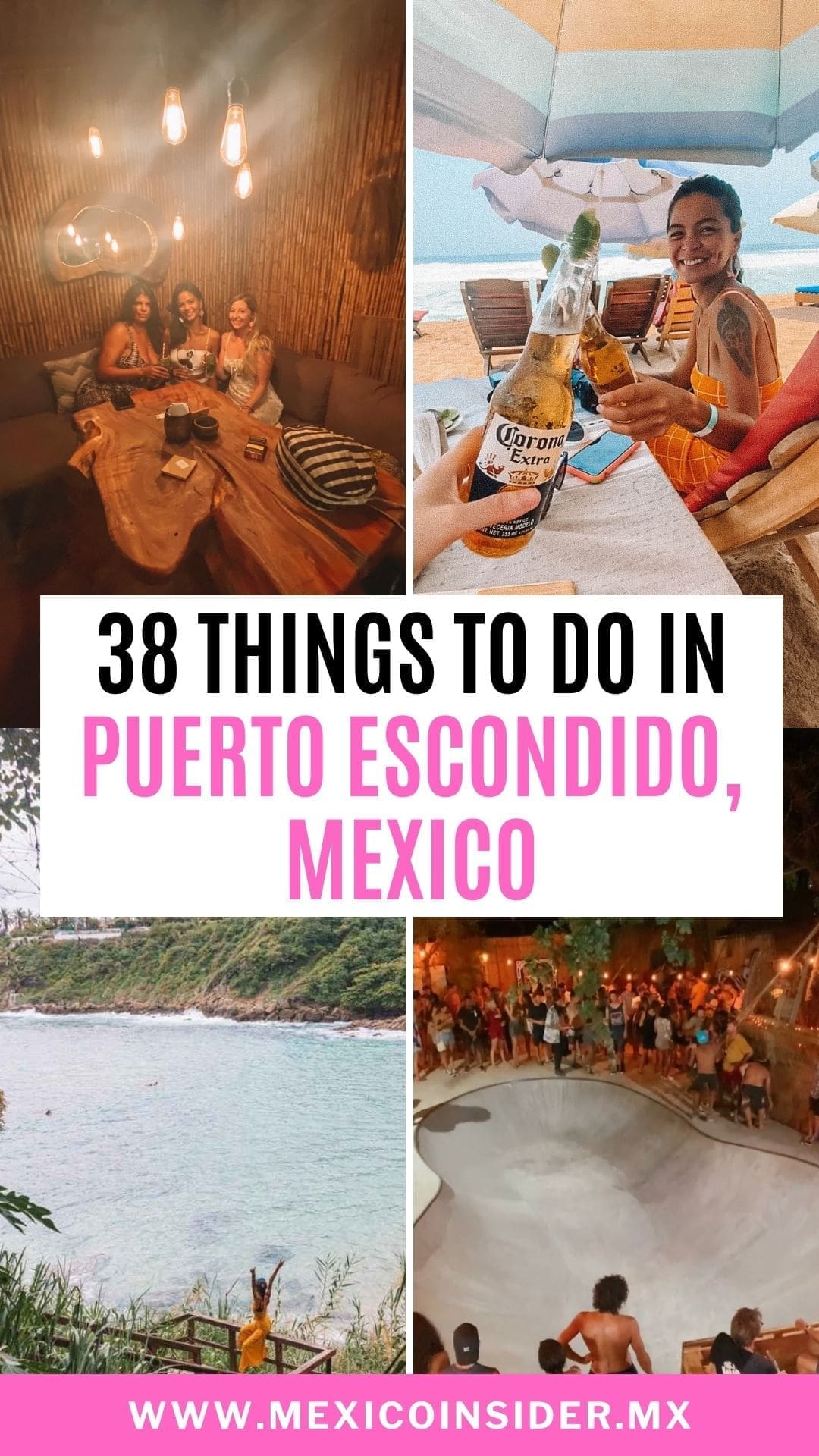 ????‍♀️ Things to do in Puerto Escondido, Mexico
#1: Participate in a turtle release
???? from US$38
???????? Check prices
Puerto Escondido is an environment-conscious society and one of the best nature activities that allow you to contribute to our community is by visiting the turtle sanctuary. Hundreds of baby turtles are released every day and this is a good activity to do for families traveling with kids. At the same time, you will also get to see the best beaches in Puerto Escondido.
#2: Take surfing lessons
???? from US$41
???????? See all surfing lessons
One of the most sought-after things to do in Puerto Escondido is surfing. This town on the Oaxacan coast is visited by professional surfers from all over the world although it's still a great spot to learn. There are beaches with friendly waves for beginners! The surf instructors in Puerto Escondido adapt to your skill level and will only bring you to surfing beaches that are fit for your surfing level.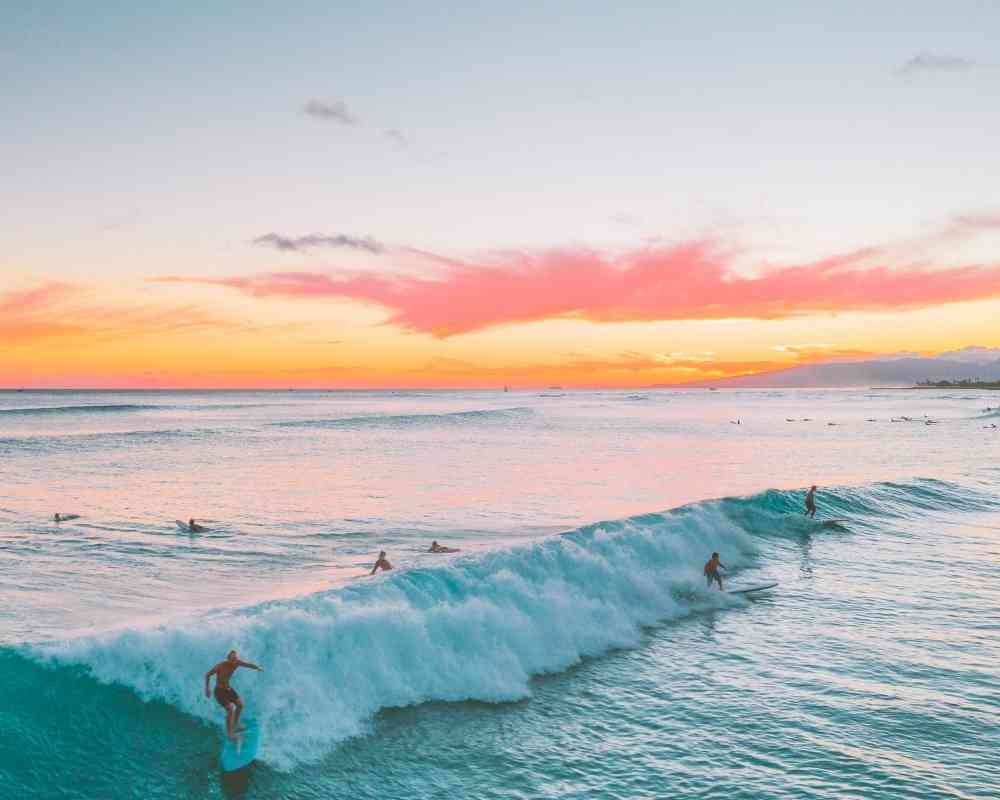 #3: Rent a motorbike
???? from US$20
???????? Inquire motorbike prices
Listen up, adventure travelers! Puerto Escondido is a motorbike area! I always rent a motorbike when I am here as it is the fastest and easiest mode of transport. It is safe to drive a motorbike in Puerto Escondido but I don't recommend it if you are not comfortable with Mexican roads. I have a local motorcycle guy in Oaxaca and you can contact him by clicking the link above.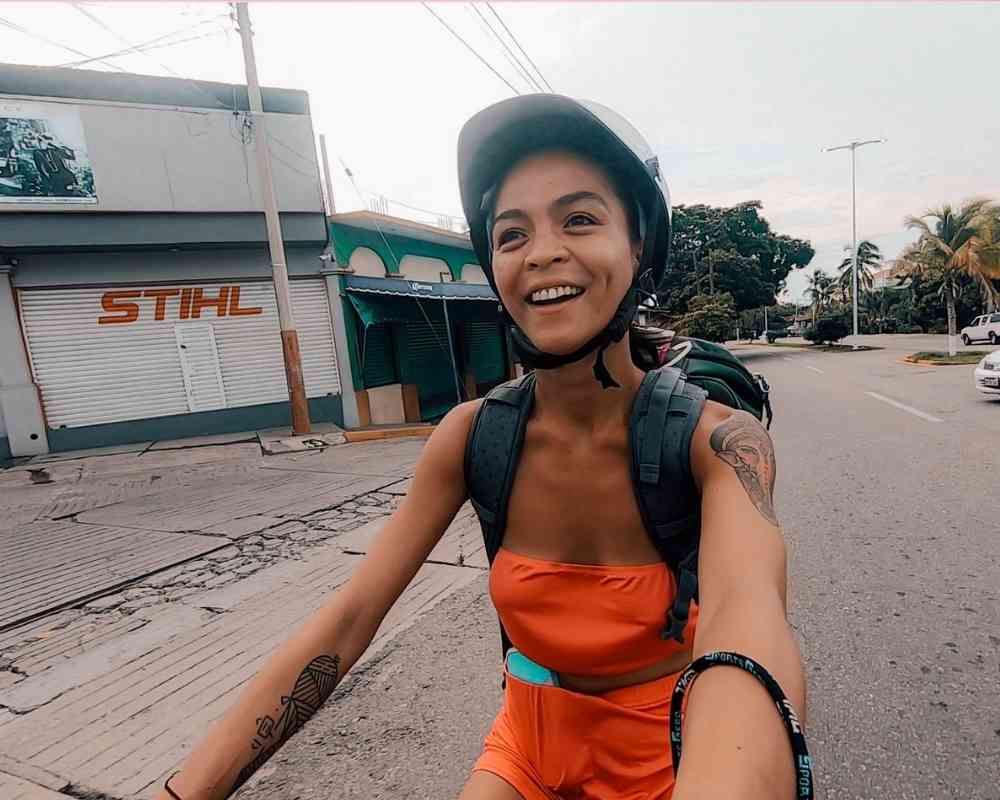 #4: Visit Chacahua National Park
???? from US$180
???????? See Chacahua tours
Chacaua National Park is one of the best things to do in Puerto Escondido, especially if you are a fan of the outdoors. You can take a boat ride around the lagoons, spend a full afternoon on the island, and see wildlife (crocodiles, iguanas) when you visit. Snorkeling and swimming are also some of the activities on this tour.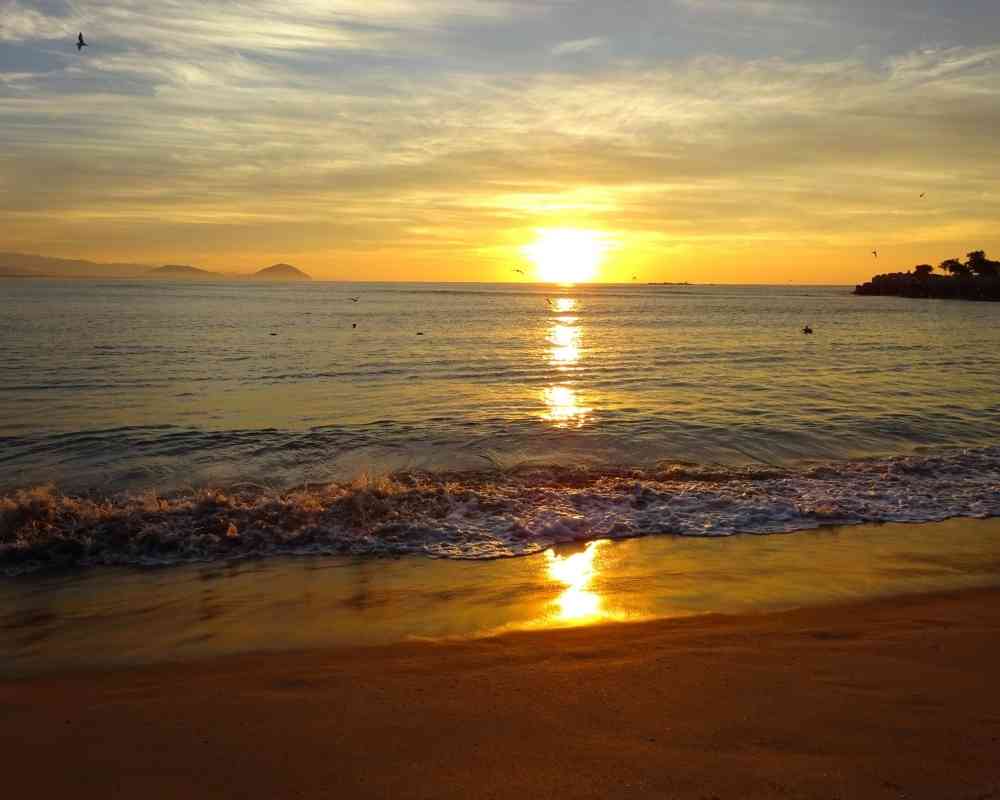 #5: Dolphin Watching
???? from US$65
???????? Book dolphin watching
Go on a boat and see dolphins in Puerto Escondido in their natural habitat. You will also get a chance to see other wildlife species like sea turtles and Mobula rays. During the whale season (November-March), you can also spot some humpback whales on the Pacific Ocean paving their way to the north.
#6: Horse riding on the Oaxacan beaches
???? from US$89
???????? Book horse riding
Horse riding in Puerto Escondido is a family's favorite. This activity takes place in one of the most beautiful places in Puerto Escondido called La Ventanilla. You will also get to explore the beaches of Mazunte, about 20 minutes from Puerto Escondido center. The guides will give you a quick lesson before riding the horses and you will also get to know their behaviors before getting on them. This way, your safety is guaranteed when taking this tour.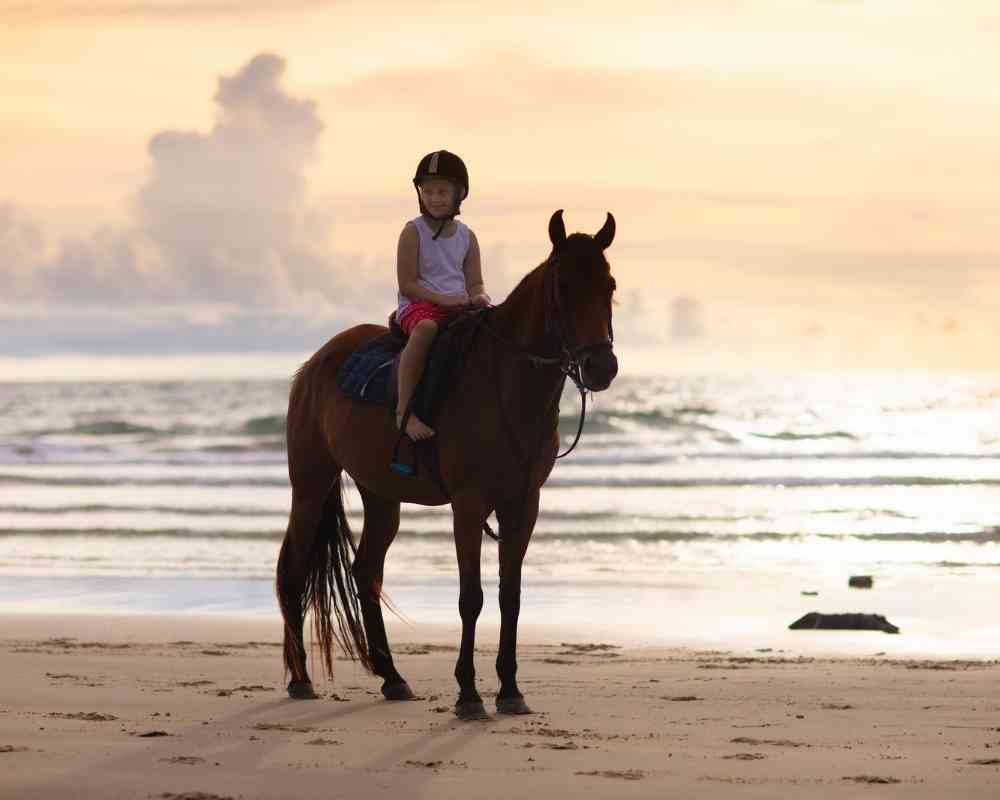 #7: Visit a mezcal distillery
???? from US$53
???????? Book mezcal tour
Puerto Escondido is located in the state of Oaxaca, an area of Mexico known for its mezcal. This local distillery is located 15 minutes outside of Puerto Escondido and will guarantee you an authentic experience. You can't leave Oaxaca without tasting mezcal and on this tour, you will get to know the process and try many different types of mezcal.
#8: Bioluminescence tour at night
???? from US$54
???????? Book Bioluminescence tour
Hop on a boat and see the amazing bioluminescence in Puerto Escondido. It's one of the few places in Mexico that has this phenomenon! The good thing about this is that it's almost available all year round unlike in other parts of Mexico where you can only experience it during the summer.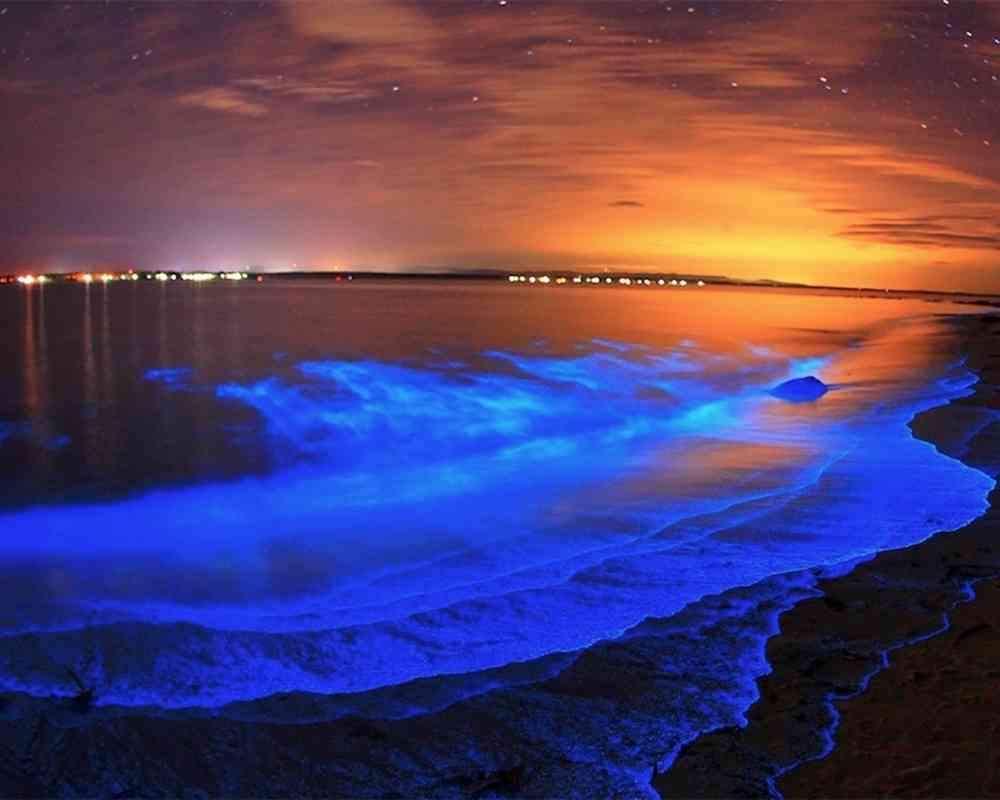 #9: Sunset at Zicatela Beach
???? Open on Google maps
During your vacation in Puerto Escondido, there will be some days that you will feel like you just want to stay in and do nothing. Grab a 6-pack Pacifico or Modelo from the nearest tienda and bring them to Zicatela Beach! Locals go to see the sunset every day at Zicatela Beach. Apart from that, you will also get a chance to see the afternoon surfing sessions. This is also a great way to meet people and get to know the local life in Puerto Escondido.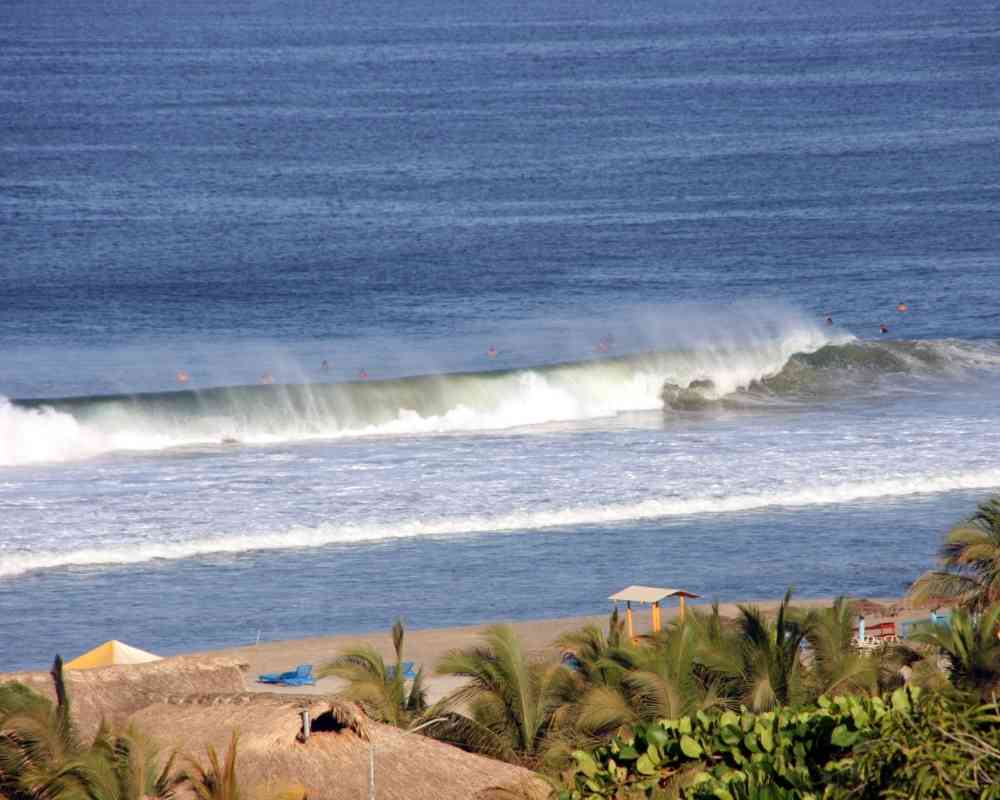 #10: Oaxaca food tour
???? from US$75
???????? Book Oaxaca food tour
Oaxaca is the food capital of Mexico. Many of your favorite Mexican dishes are from this state (like mole). A food tour is a must when you visit Puerto Escondido! Visit the Puerto Escondido markets and discover local cheese and drinks that are originally from the state of Oaxaca. The food guide is local so you'll learn a lot from these guys!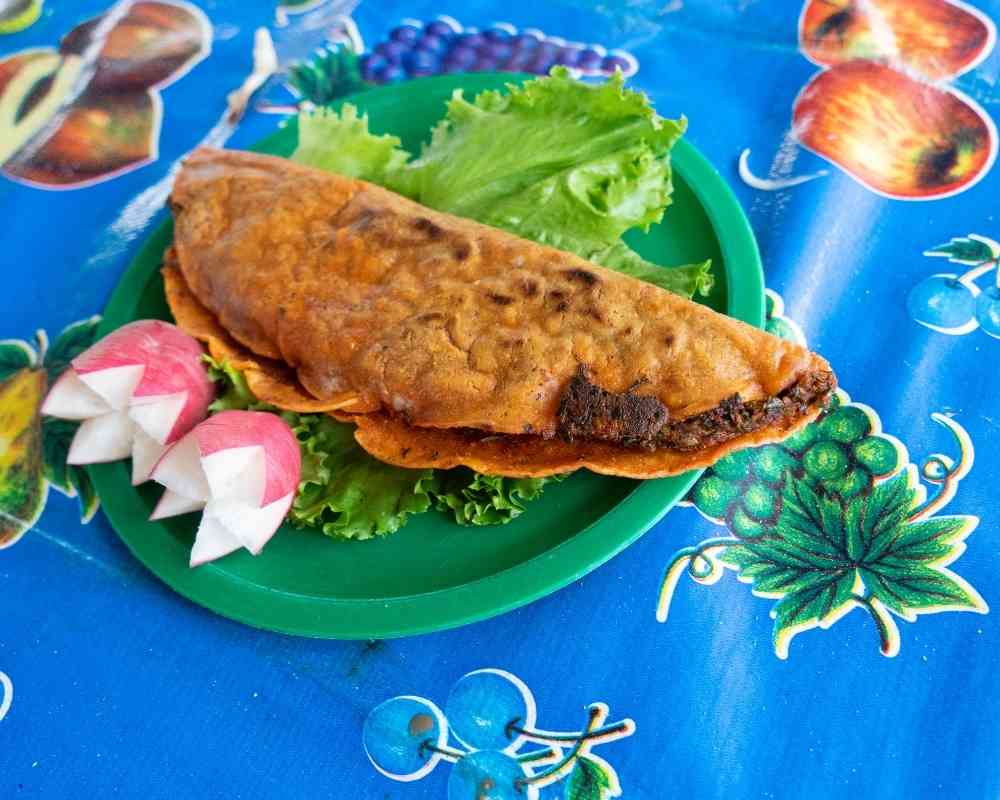 #11: Learn about ancient herbology
???? from US$55
???????? Check availability
Visit the indigenous group (Chatin) in Puerto Escondido and learn about ancient herbology. This tour takes you to local homes so it's a greet cultural integration/activity. You will also get to try homemade Mexican meals from the locals and see their old way of cooking (fresh tortillas on a comal).
#12: Spend a day at Zipolite, the nudist beach
???? Open on Google maps
Zipolite is just an hour away from Puerto Escondido. It is the only (legal) nudist beach in Mexico so if you're into exploring a town nude, this is the place! People walk around here nude (obviously) so you don't have to be shy – you can do whatever you want and nobody will care! Our best tip is to have drinks and food at Budamar. You can even stay there if you liked Zipolite and wanted to stay the night.
The best massage I've had in Mexico is in Zipolite beach, with a local masseuse. I know massages very well since I do it regularly but I hit the jackpot by meeting Yesika – she is really good! You can call her at +52 222 719 4231 to book.
#13: Go on a day trip to Mazunte
???? Open on Google maps
Mazunte is right next to Zipolite so you can combine these two small towns for a day trip. Although I would say that your next stop after Puerto Escondido should be Mazunte. It's worth staying at least a night but I do think that a day trip is enough. Mazunte is small and walkable. Explore the town, go shopping, hang out at the beach, and hike Punta Cometa are some of the activities to do during the day.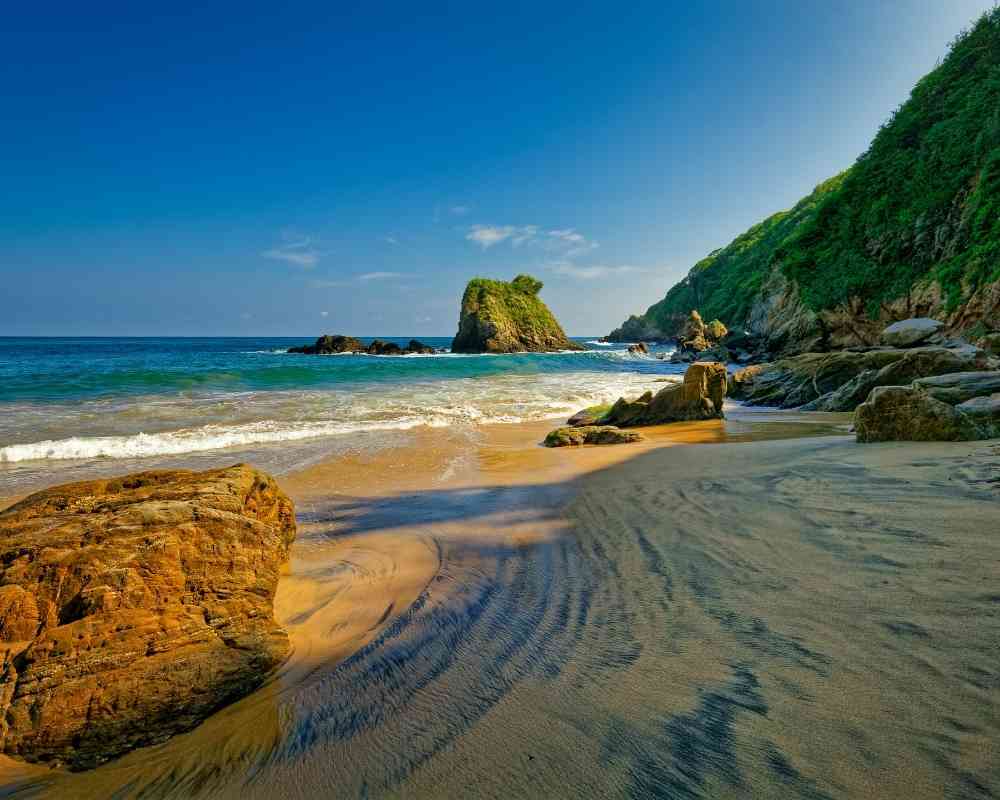 #14: Pre-drinks at The Boneyard
???? Guanajuato 111
The Boneyard is a skatepark with bars and restaurants inside. At night, you will see many locals hanging out here for pre-drinks although they do some events in the evenings which makes people stay here until late. This place can get packed and many people who come here are young travelers. It isn't a club or a place with loud music but just a cool is to hang out, watch the people skate, and have some drinks with friends.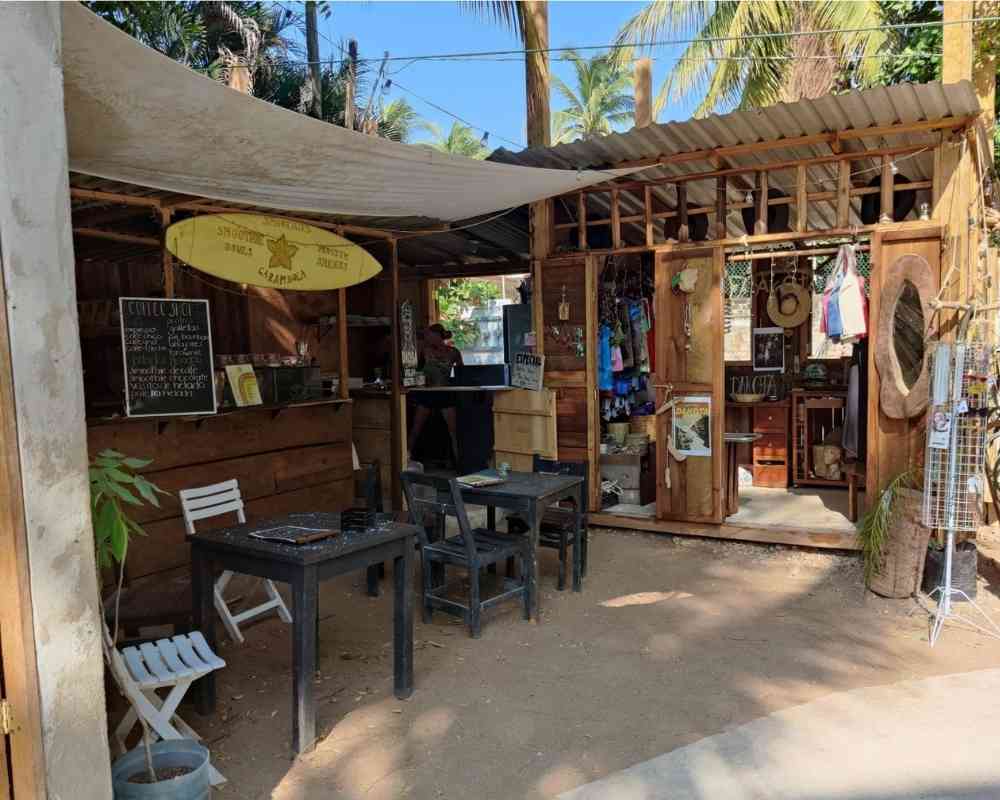 #15: Try Latin American cuisine in La Punta
???? Open on Google maps
La Punta is an area where you will find rows of Latin American restaurants. We've never seen an impressive stretch of Peruvian, Colombian, Venezuelan, Argentine, and even some Asian cuisines like Chinese, Japanese, and Thai are also on the roster! La Punta is a cool strip if you are looking for International cuisine. You may check our Puerto Escondido restaurants guide to see all the best places to eat!
#16: Eat at the La Punta Food Market
???? Open on Google maps
If you're traveling with a group with different food preferences, the Food Market La Punta is the place to go. They have different restaurants inside that your party can choose from! There is a coffee shop here that we frequent but they don't have fast wifi so we always take it to go. The sushi place here is also super affordable and has over 15 items on its menu.
#17: Take yoga lessons
Like many surf towns, yoga goes hand in hand with the surf and there are no shortages of yoga lessons in Puerto Escondido. If you know Sayulita (which has a very similar terrain/layout to Puerto Escondido), it won't be a surprise to you that tourists, foreigners, and expats who travel for surf and yoga stay in both these surf towns. There are many yoga studios in Puerto Escondido but mostly, we just walk into hostels to attend classes.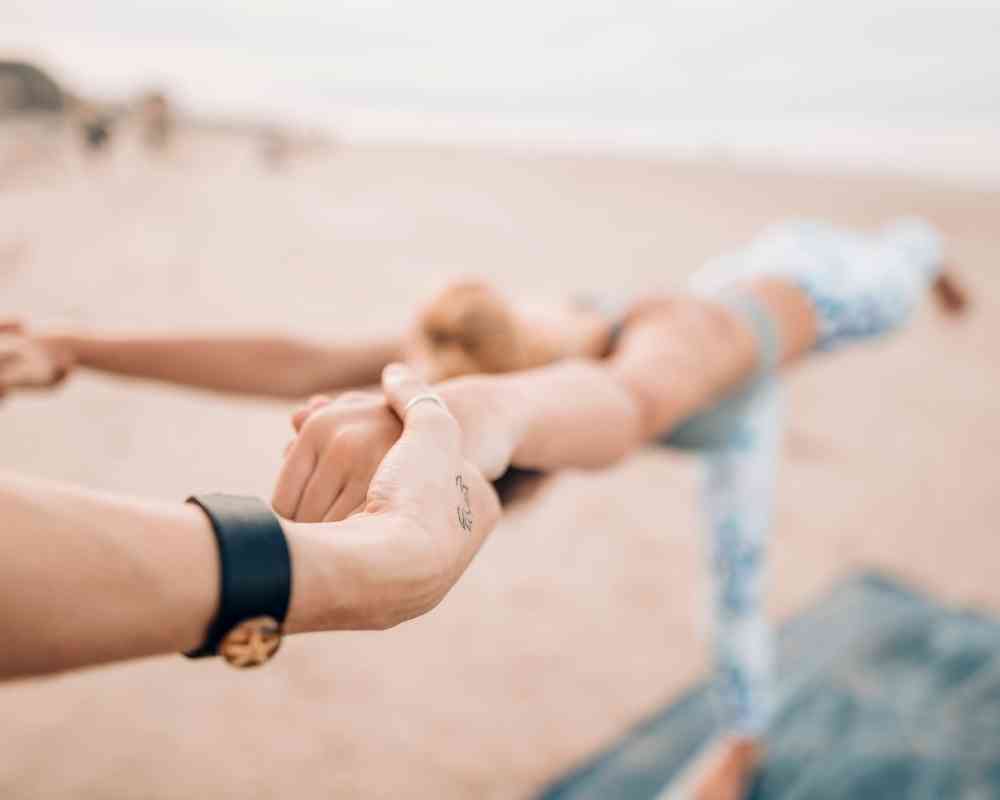 #18: Rent a car and do a Oaxaca road trip
Puerto Escondido can be done together with other interesting areas of Oaxaca. You can start at Puerto Escondido, go all the way to Zipolite, Puerto Angel, and Huatulco. Then head to the mountains of San Jose del Pacifico and finish your road trip in Oaxaca City. You can rent a car at Puerto Escondido Airport for US$15 a day.
Even if you're not going around the whole state, it's still ideal to rent a car while in Puerto Escondido, especially if you're on a surfing trip. We did a 10-day Oaxaca road trip and visited all these areas so check out our itinerary and see if this works for you!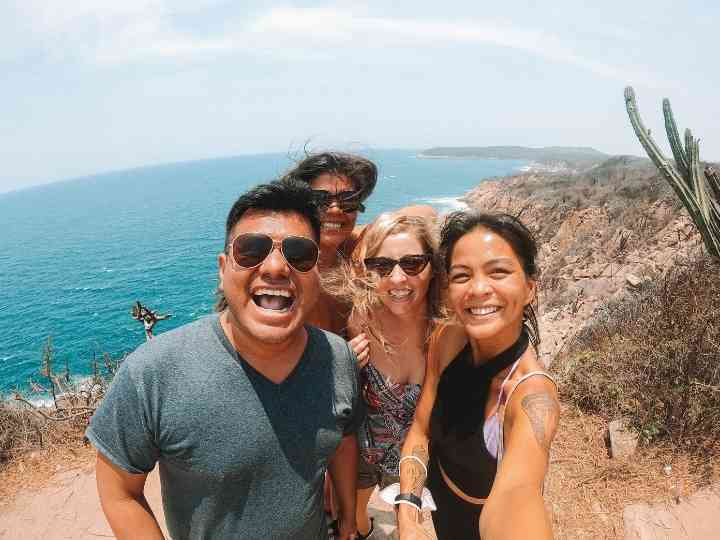 #19: Pop in for pre-drinks at Bonita Escondida
???? Alejandro Cárdenas Peralta S/n
Bonita Escondida is a hostel but they sometimes accept outsiders to join their parties. It is a party hostel and we stay here at least 2 nights when we visit Puerto Escondido just to have a taste of the wild nightlife. They have a big, grassed bar area where they play drinking games and hold karaoke nights. Everyone enjoys their big pool for a day drinking spree so if you are a solo traveler, we do recommend you to stay here!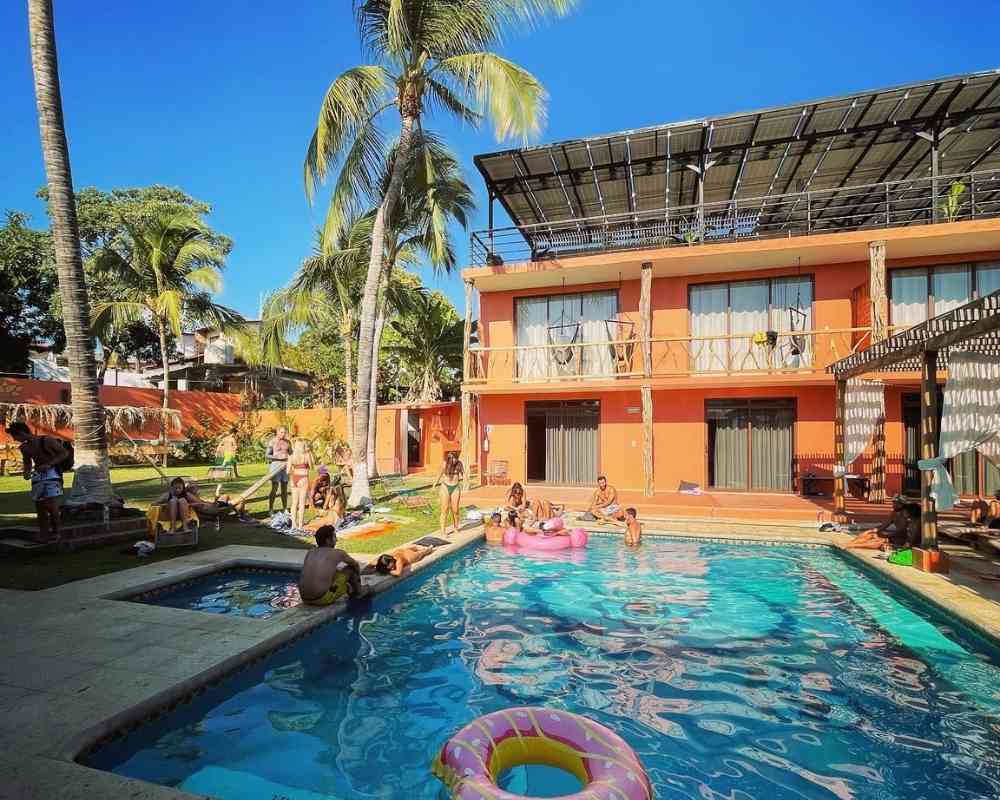 #20: Surf and stay in Carizalillo
???? Open on Google maps
One of the most beautiful beaches in Puerto Escondido is Carizalillo. It is usually a surfing beach but non-surfers can also visit it because this beach is swimmable – the waves are not that strong on some days. There are restaurants on the beach but expect them to be more costly since it's quite a hike to go down to Carizallilo Beach. Get lunch at Espadin Restaurant to have a full view of Carizalillo beach while having a great Oaxacan meal.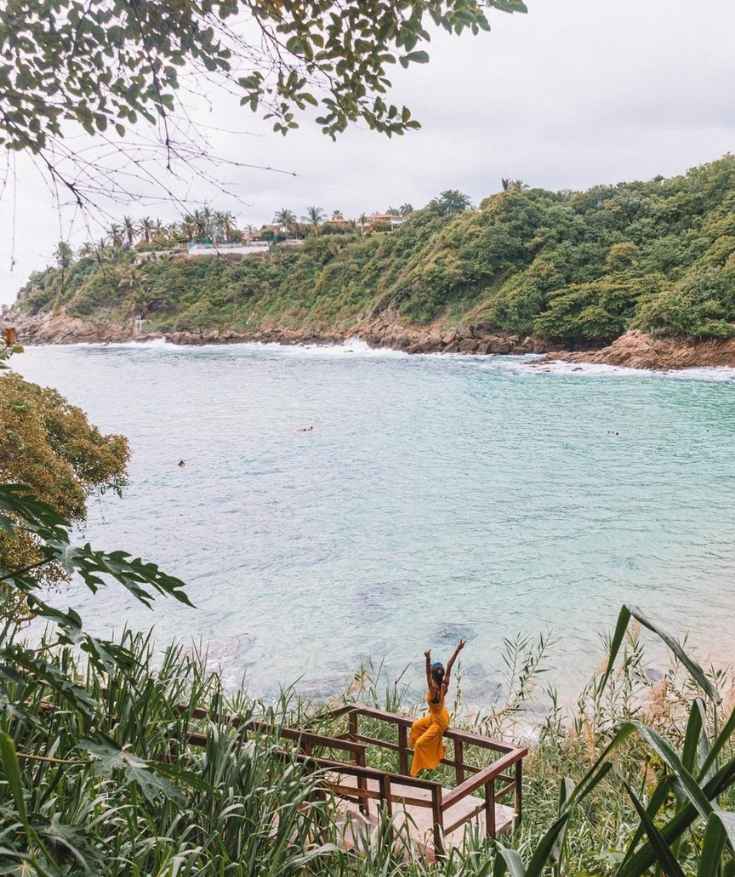 #21: Tour the 7 bays of Huatulco
???? from US$90
???????? Book 7 bays tour
The 7 Bay tour of Huatulco is a whole day event. Huatulco is 2 hours away from Puerto Escondido so if you sign up for a tour, the transport is already included. During the 7 bays tour (on a big boat), you will get to see one of the most beautiful beaches in Mexico which is the Cacaluta Beach, where the film Y Tu Mama Tambien (starring Gael Garcia Bernal) was filmed.
#22: Go to the Nizandu Hot Springs
???? from US$80
???????? Book hot springs tour
Also located in Huatulco, the Nizandu Hot Springs is a great day trip from Puerto Escondido but you can't really combine it with the 7 Bays tour above because both need time. There are 6 natural thermal baths within this hot spring with spectacular views of the Huatulco mountains. You will also get to hike (easy hike) and swim in the clear rivers of Nizandu. This is a full-day event and can last up to 10 hours.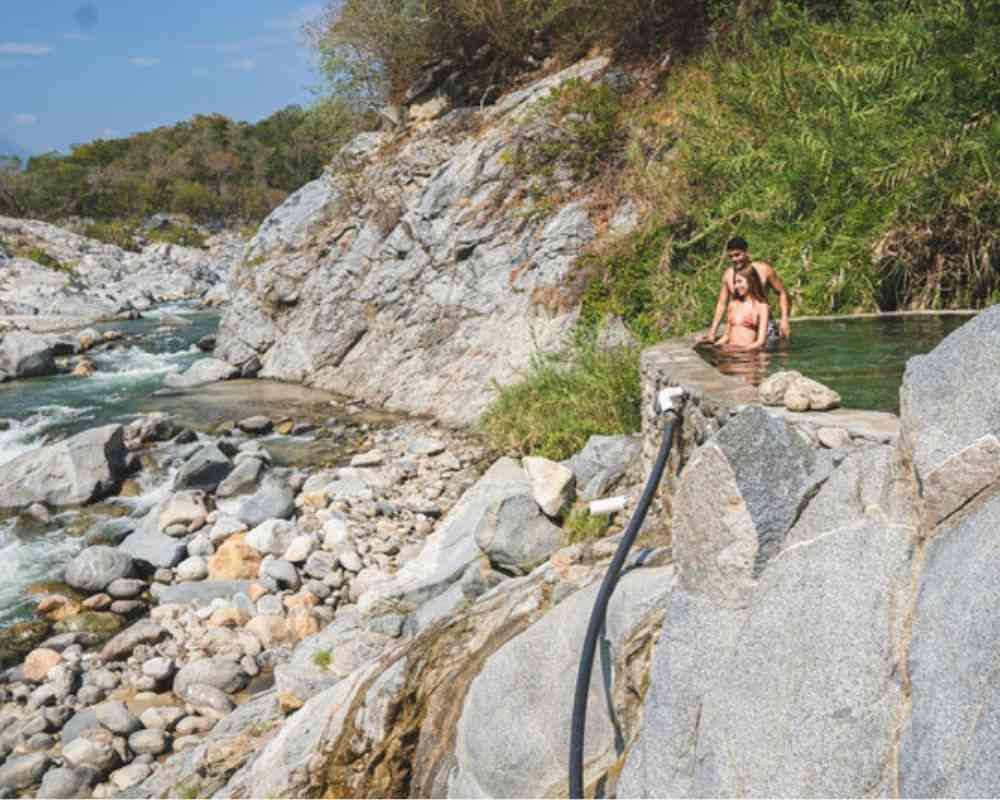 #23: Go kayaking in Puerto Suelo
???? from US$99
???????? Book Kayak tour
Just 35 minutes away from Puerto Escondido is Puerto Suelo where you can do a kayaking activity on the mangroves, beaches, and parks. This is only a 3-hour activity and there is also an option to go on a paddleboard if you don't like to kayak. There will be a small boat taking you around with the kayaks and paddleboards so the guides will bring you to the best spots – you won't just stay in one spot!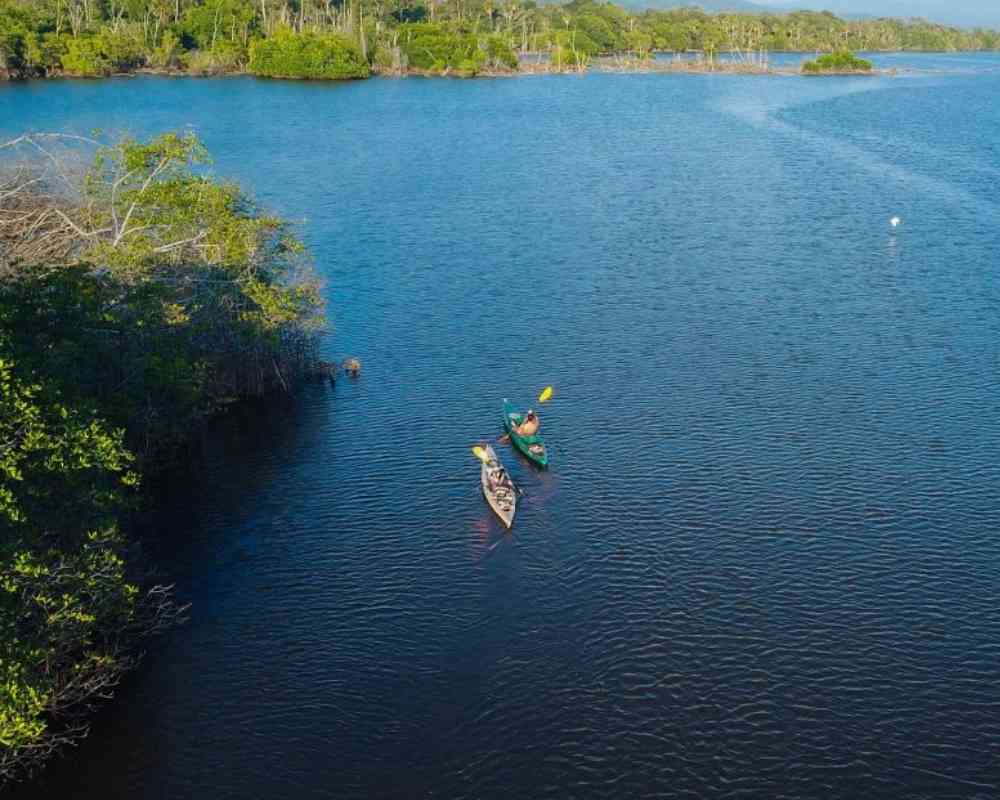 #24: Snorkeling in San Agustin Bay
???? from US$250 per group
????????Book snorkeling tour
A port city known for its beaches and tourist resorts, Huatulco offers the finest recreational activities and one of the most popular that you can try is snorkeling. This 5-hour snorkeling adventure tour will allow you to explore the reefs and discover a variety of aquatic species.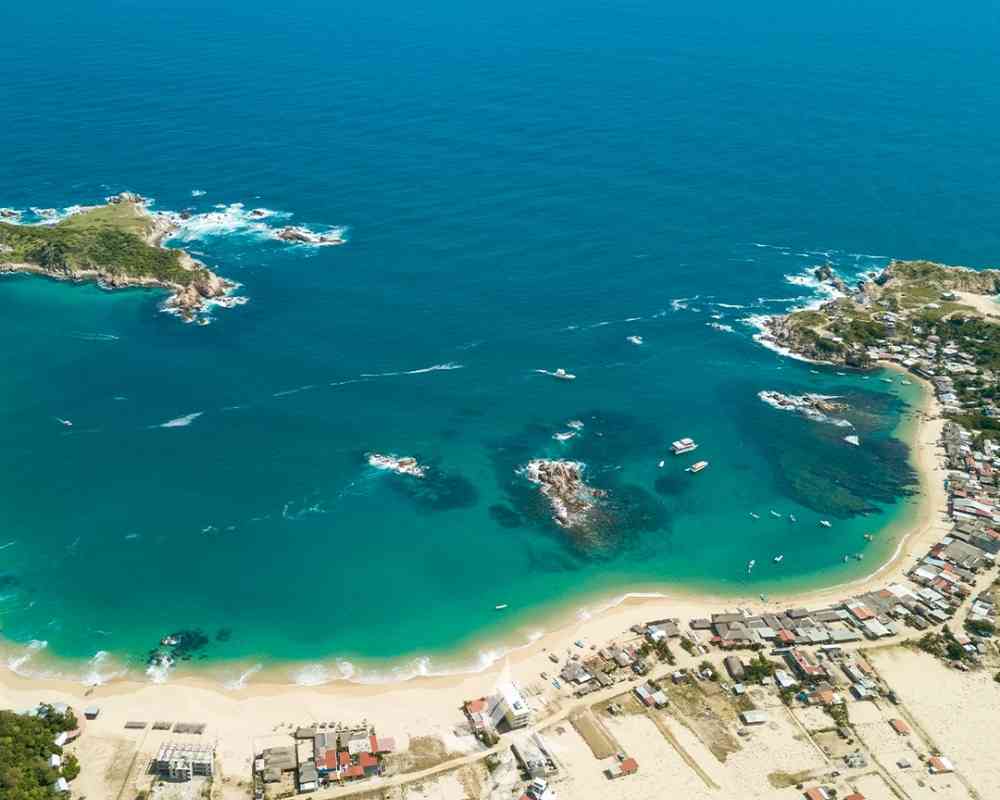 #25: Go to Benito Juarez Market
For those who are extra adventurous, there is a food market in Puerto Escondido called Mercado Benito Juarez. Here, you will find all the typical dishes of Oaxaca for less than US$5. There are many food stalls inside this market and most of them are locally owned. Every Oaxacan dish you will encounter is unique and this is the best place to explore those many options.
✈️ Ready for your trip to Puerto Escondido? If you need more information about the best things to do in Puerto Escondido, I'd be happy to update this post – just leave your questions below!
Trisha traveled to Mexico in 2018 and after a year, she found herself obtaining a 4-year residency visa in Mexico. She is the Editor-in-chief for our Living in Mexico Series which has helped over 3,000 Americans move to Mexico with ease. Trisha currently resides in Cabo San Lucas, Baja California Sur.