The curation of this content is at the discretion of the author and is not necessarily reflective of the views of Mexico Insider or its editorial staff.
On my most recent visit to one of my favorite cities, I had the privilege of staying at the award-winning Hotel Matilda San Miguel de Allende.
This mid-sized boutique hotel hosts 32 rooms, all with gorgeous minimalist design details, and is located just steps from the historic center.
Hotel Matilda is where old San Miguel meets new, tucked between historic architecture, with refined amenities and a luxury spa.
This is a great upscale option for accommodations in San Miguel de Allende for those looking to disconnect and treat themselves.
The hotel is also pet friendly, Moxi restaurant even includes a pet menu so your furry friend never feels left out. Matilda offers two fantastic restaurants: Moxi and Mui Ramen Bar.
I stayed at Hotel Matilda for three nights and in this post, I will share my personal experience at this chic boutique hotel in San Miguel de Allende.
You might also like:
???????? Editor's Note: Our stay at Hotel Matilda San Miguel de Allende was complimentary but all opinions are our own. Our sponsored partners do not tell our Editors what to publish as all are based on our experiences. Check prices and availability for this hotel here.
???? Hotel Matilda San Miguel de Allende Review
The Location
Hotel Matilda is located on, in my opinion, the most photogenic street in all of San Miguel. The narrow cobblestone street overlooks the tip of the world-famous Parroquia Church.
There is no need for a car while staying at Hotel Matilda as you're able to walk everywhere in the center from here.
To have an idea about the distance of surrounding areas (i.e. airports), see below:
from Leon Airport: 1.5 Hours
from Mexico City: 3 hours 20 minutes
from Guanajuato City: 1.5 Hours
from Queretaro City: 1 Hour
The Rooms
There are five different room types to choose from at Hotel Matilda. The deluxe room is priced at US$290 per night.
With a little over US$750, couples can avail of the Luxury Suite with a King bed and a living room. This is one of the best in value and more spacious rooms at Hotel Matilda San Miguel de Allende.
Prices per night include continental breakfast, 100% Egyptian cotton sheets, luxury bathroom amenities, mini bar, Nespresso coffee service, smart TV, free parking, and wifi.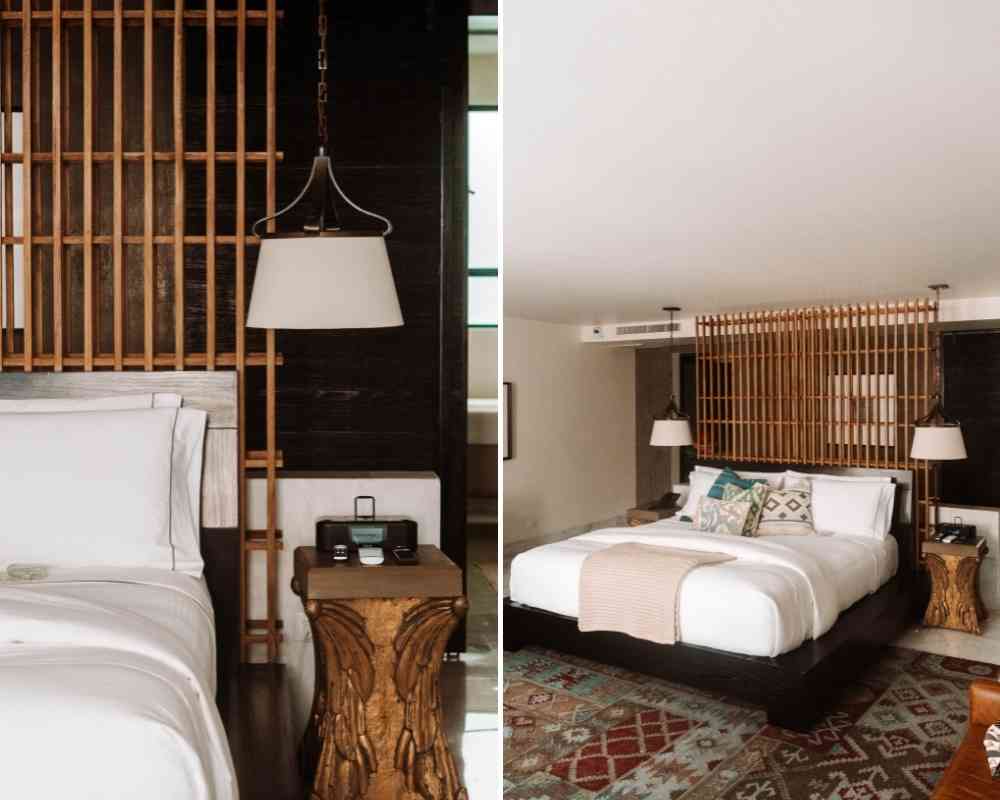 The Amenities and Spaces
Hotel Matilda's space is filled with modern art around every corner, an art gallery in itself.
The clean lines and neutral color palette allow the colorful artwork to shine, with a bright poolside mural being the centerpiece of the space. Attention to detail has gone into every piece of decor in the hotel.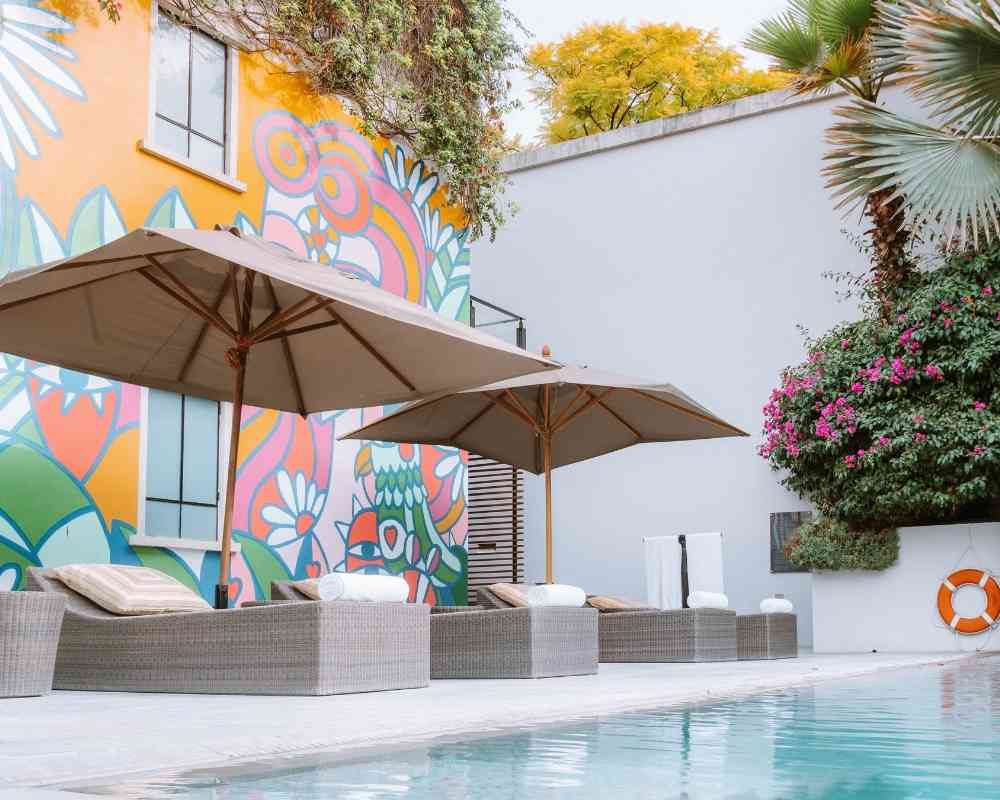 As you enter the lobby of Hotel Matilda there's a fresh and welcoming feel with bougainvillea flowers, touches of greenery, and an indoor-outdoor layout.
The first level of the hotel hosts Moxi Restaurant with both indoor and outdoor seating, and a craft cocktail bar adjacent to the pool.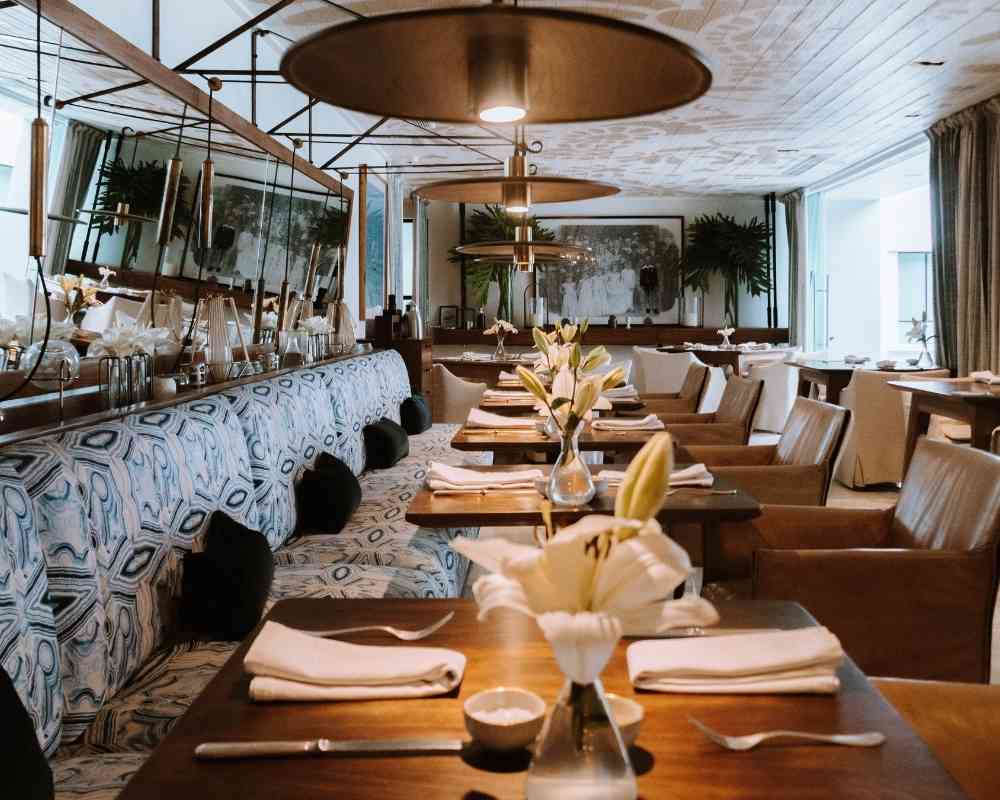 The second level of the hotel is where the cozy Tokyo-styled Mui Ramen Bar serves up savory ramen (US$10) and Japanese comfort foods like bao buns (US$5) and gyoza (US$7).
The boutique hotel also offers a state-of-the-art spa with a variety of services from facials and massages to Hammam rituals.
The spa menu also includes beauty services: hairstyling, make-up, and nail services for a carefree vacation.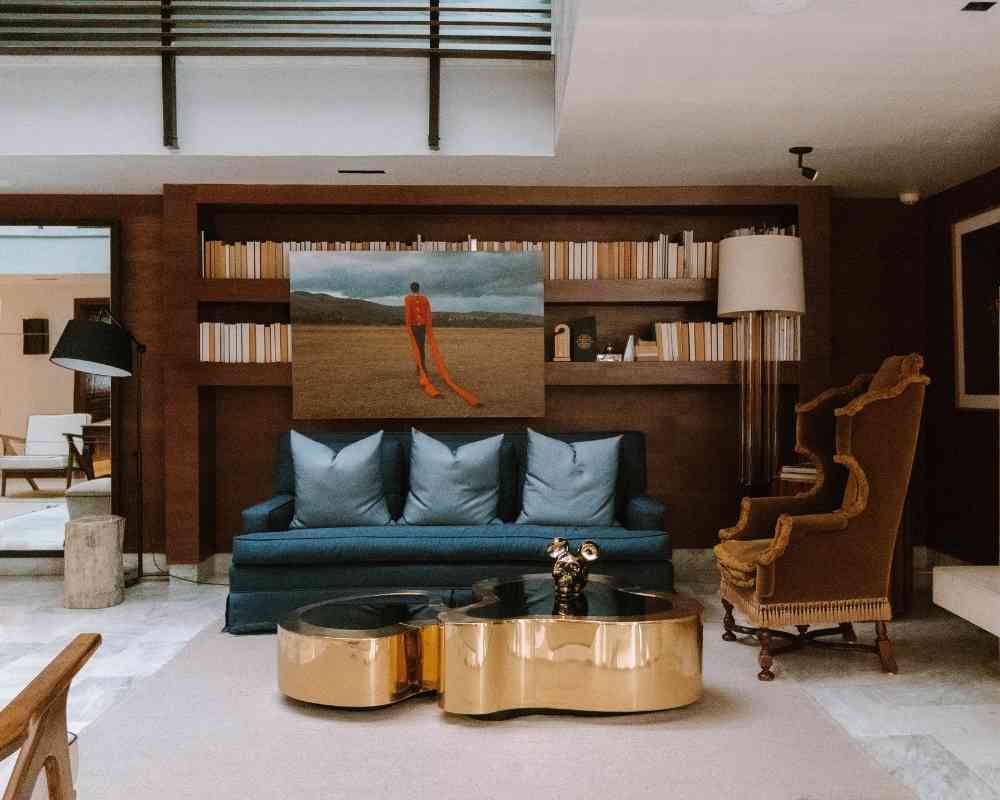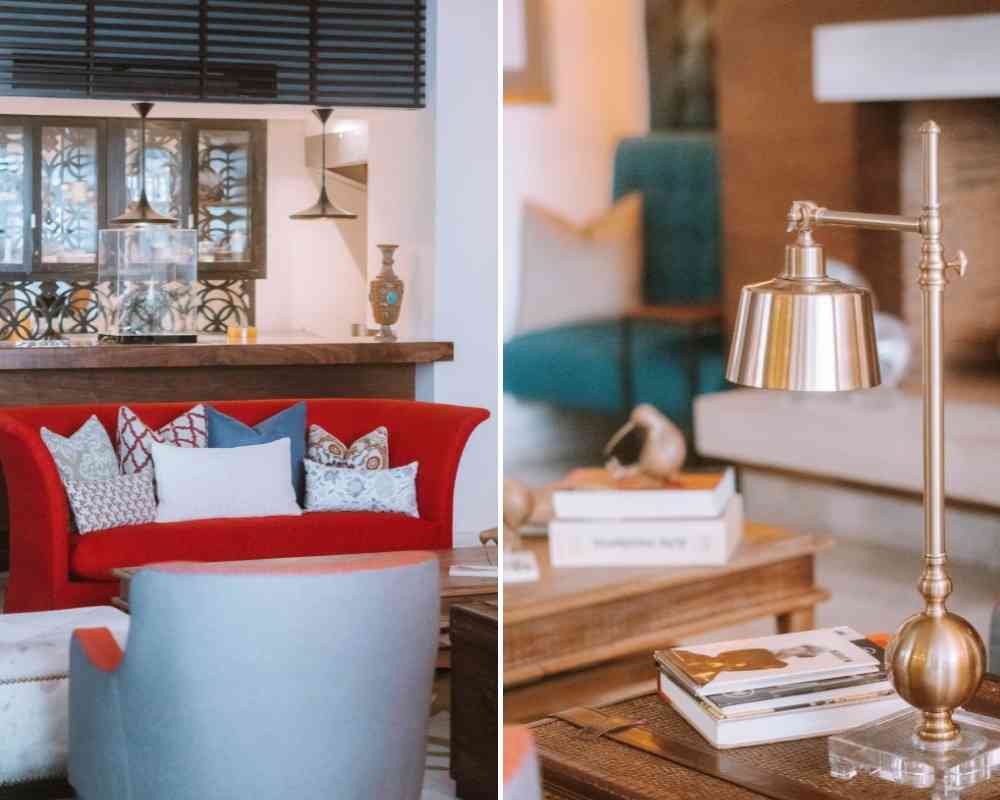 The Restaurant: Moxi
The restaurant inside Hotel Matilda is called Moxi Restaurant. Non-staying guests can dine at Moxi by reservation so even if you're not staying in Hotel Matilda, you should be able to get a table.
The tasting menu is priced at US$55 (US$100 with wine pairing) and the menu was hand-crafted by Matilda's in-house chef. This is a recommended food option for those who want to try a bit of everything.
On Moxi Restaurant's tasting menu:
Burrata Cheese, Green Sauce, Fried Tortilla
Corn Panucho with Black Beans, Goot Cheese, Avocado, and Spicy Leaves
Chileatole with Quelites and Pasilla Pepper
Catch of the Day, Green Pepian and Green Leaves Mix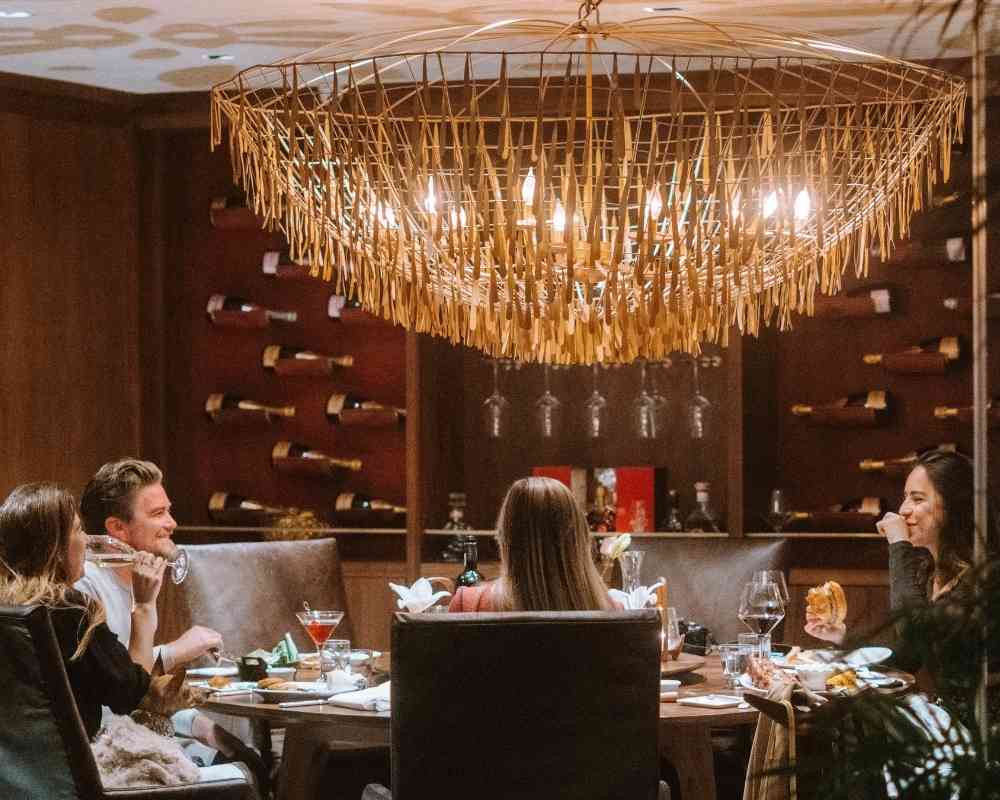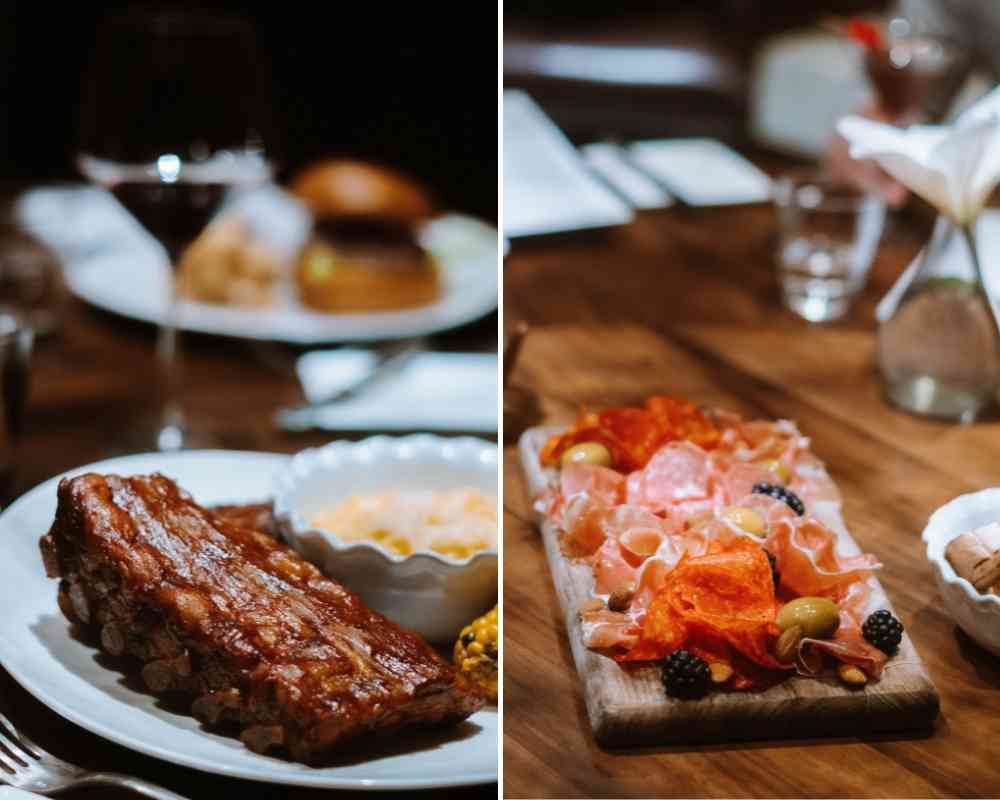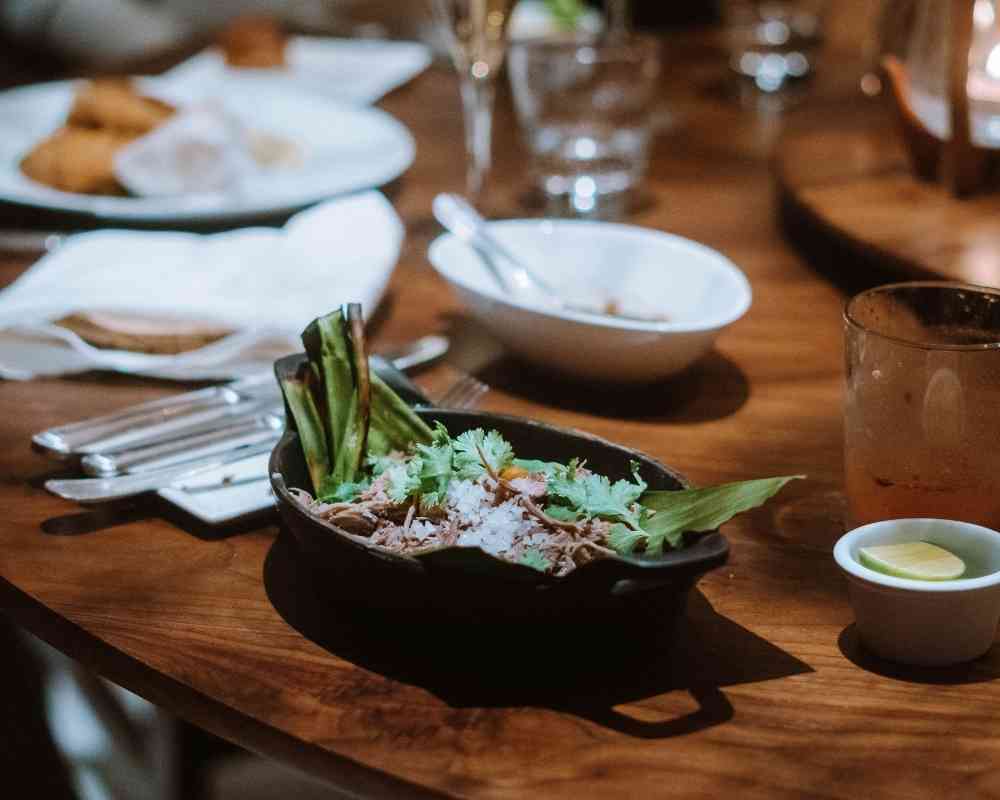 A la carte best-sellers are the crab cakes (US$15), roasted lamb (US$75) to ribs with mac and cheese (US$40). These plates are enough for one person but you can order a few dishes and share them with your group.
Moxi's creative cocktails and extensive wine menu ensure a perfect pairing with any of the locally sourced entrees. For dessert, the pecan pie with bourbon ice cream is what we recommend (US$12).
The big surprise of the evening was the food menu for pets. It consists of 4 dishes made especially for dogs and our little fury friend definitely enjoyed his treat!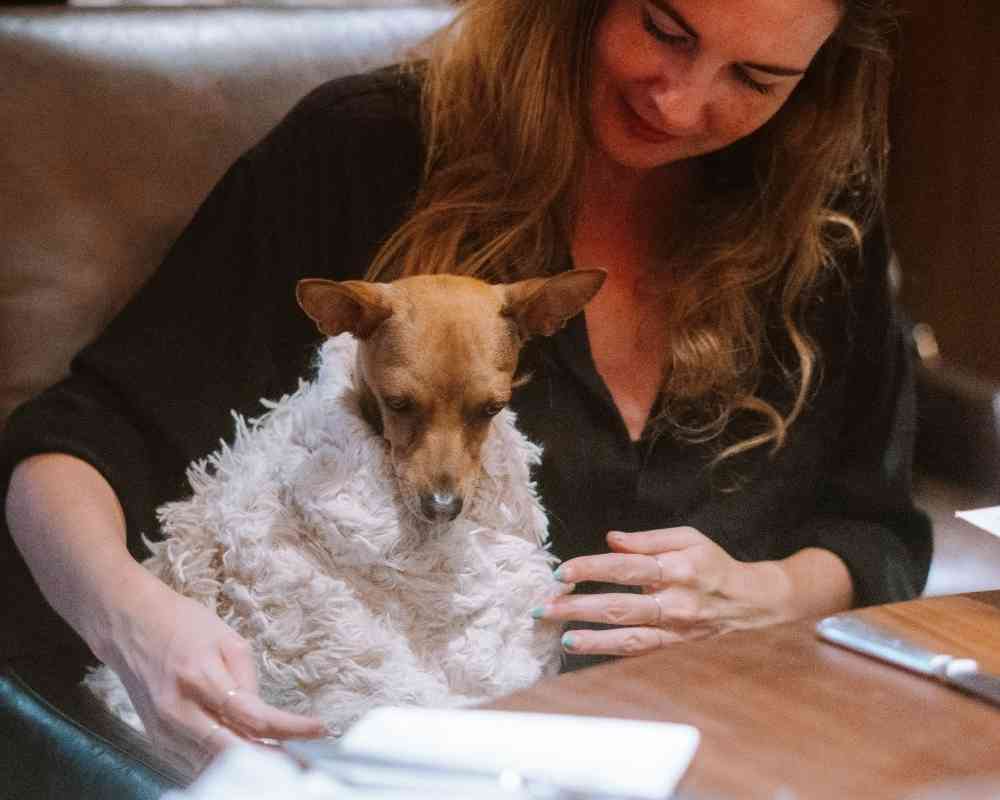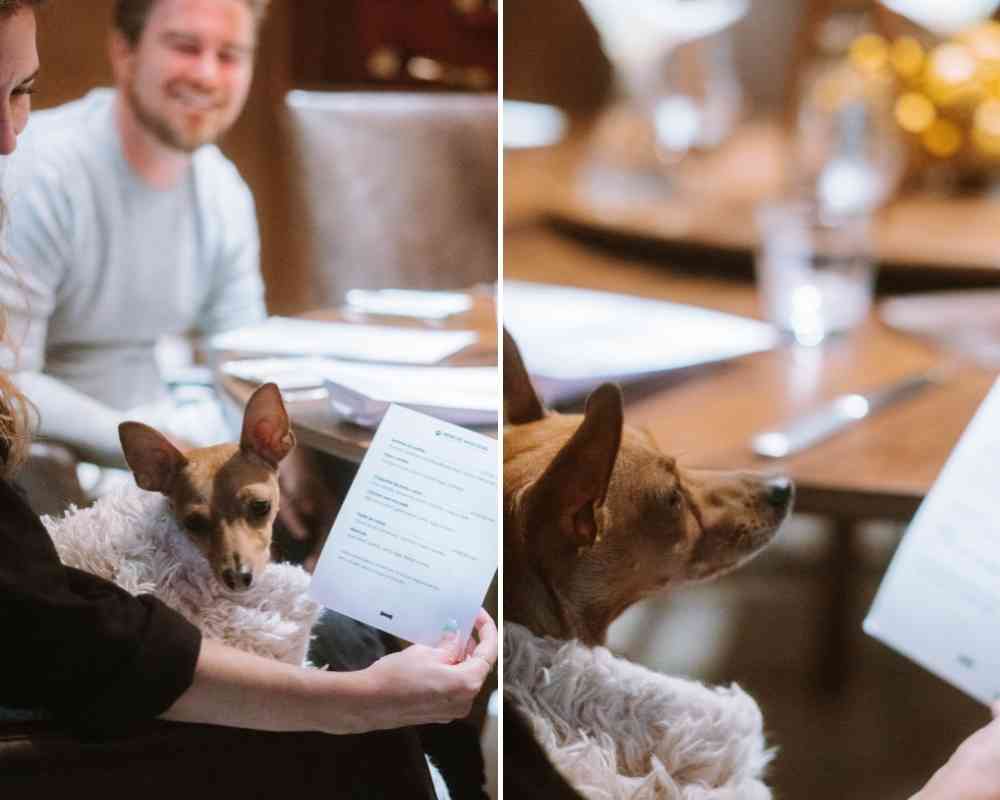 The Bar: Mui Ramen Bar
Advertised as a ramen bar, we only went to Mui for cocktails so I am only going to talk about pre-drinks here before your grand dinner at Moxi Restaurant.
Located on the second floor of Hotel Matilda, Mui Bar has different seating areas (both indoor and outdoor) with sleek tables and chairs. The indoor part somehow gives an ambient of a gentleman's club while the outdoor area is open, with unique bronze furnishings.
Cocktail prices start at US$12 and if you don't know what the specialty of the house is, the expert bartenders can give suggestions but I did try their whisky and mezcal-based cocktails.
Like Moxi Restaurant, non-Hotel Matilda guests can also go for an evening drink at Mui.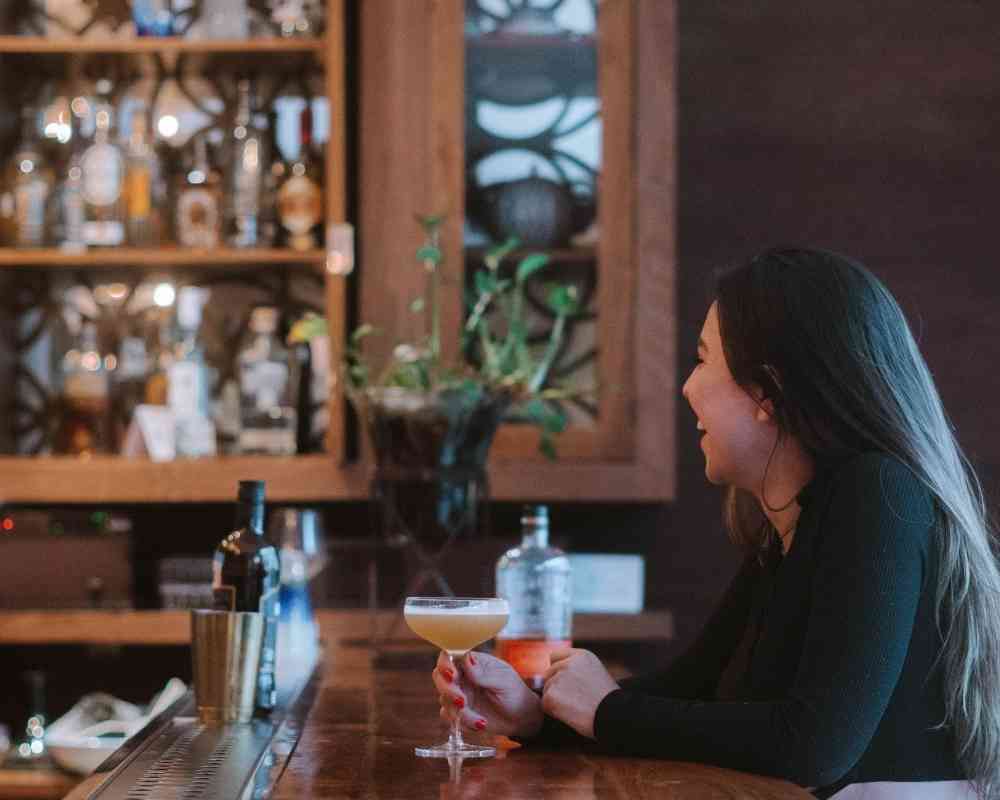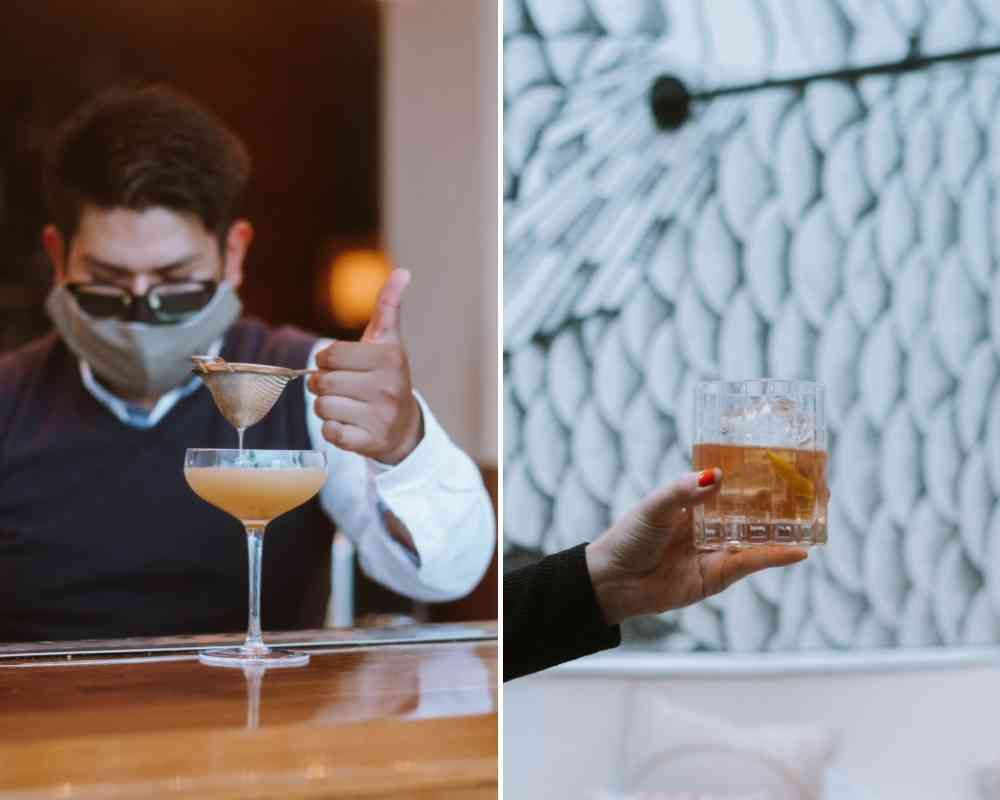 The Staff
Service at Hotel Matilda went above and beyond during my stay. This is the kind of first-class hospitality that Matilda's well-traveled guests expect and receive.
The staff at Hotel Matilda all spoke fluent English and were helpful with any questions I had and offered recommendations throughout my stay.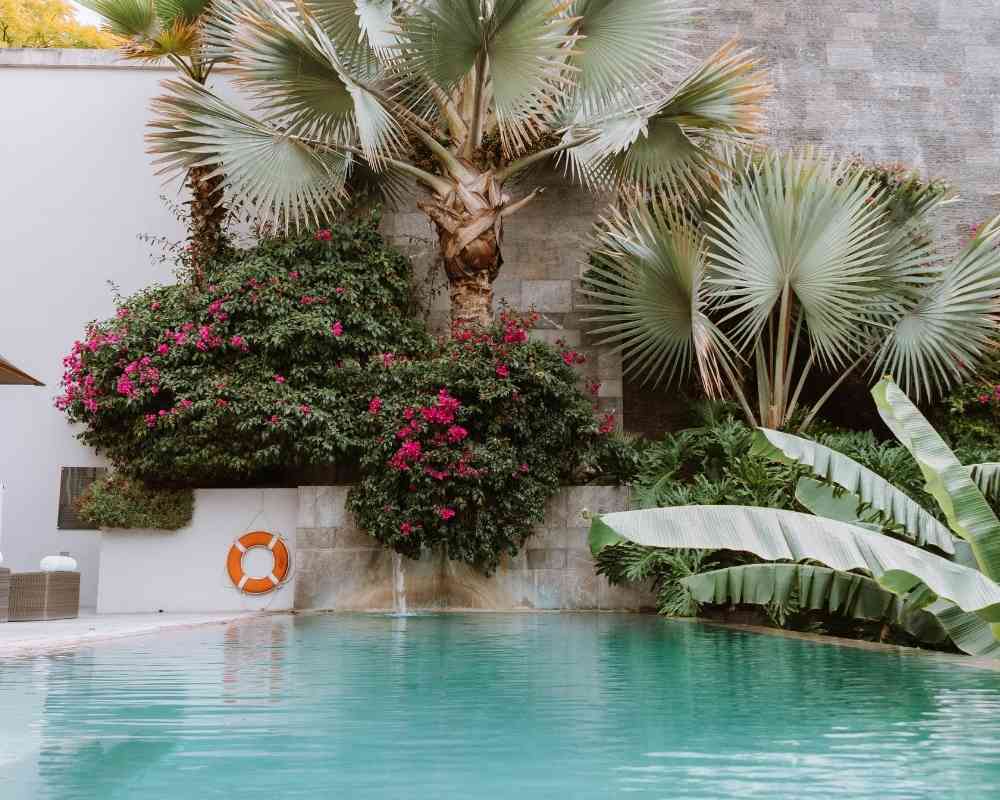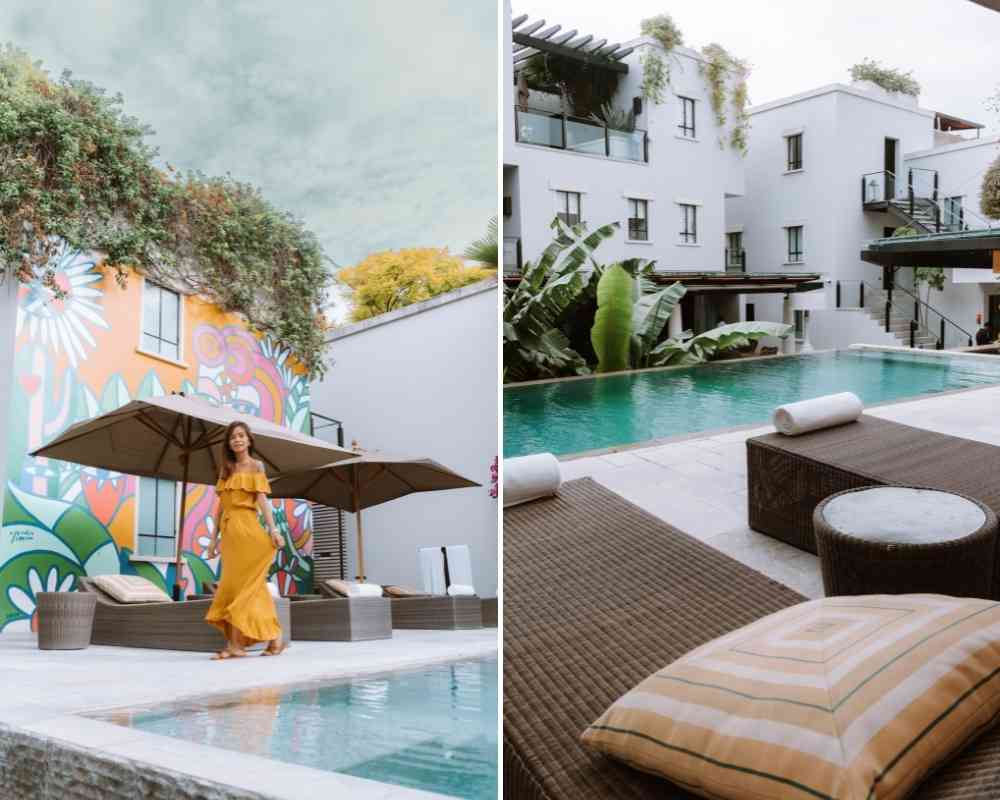 ????️ Book your stay at Hotel Matilda San Miguel de Allende
Hotel Matilda San Miguel de Allende was independently selected by our editors and producers. However, when you book something through our links, we may earn an affiliate commission at no extra cost to you.
✈️ Ready for your trip to San Miguel de Allende? If you need more information about Hotel Matilda, we'd be happy to update this post – just leave your questions below!
🇲🇽 San Miguel de Allende Travel Resources
Originally from the US, Mady moved to Mexico to live a life she always imagined. She is currently doing content creation in the place she now calls home, Sayulita in the state of Nayarit, Mexico.