This Mexican pueblo magico is sure more expensive than other destinations in Mexico but you can travel here on a budget! Here are some cheap hotels in Tulum that we recommend.
Is this your first time traveling to Tulum? You might have heard from friends how expensive Tulum is that sometimes it is somewhat almost similar to Californian prices.
As the top visited a small town in Mexico, Tulum has definitely increased prices for the past year that we've been living here and it is expected to rise as tourism in Tulum gets extra popular.
We do have many tutorials in this blog about Tulum budget hacks so feel free to use the search box that you'll find all over this website and get to know more about Tulum.
For now, let's get started on where you can stay in Tulum on a budget. Here are some of our favorite cheap hotels.
You might also like: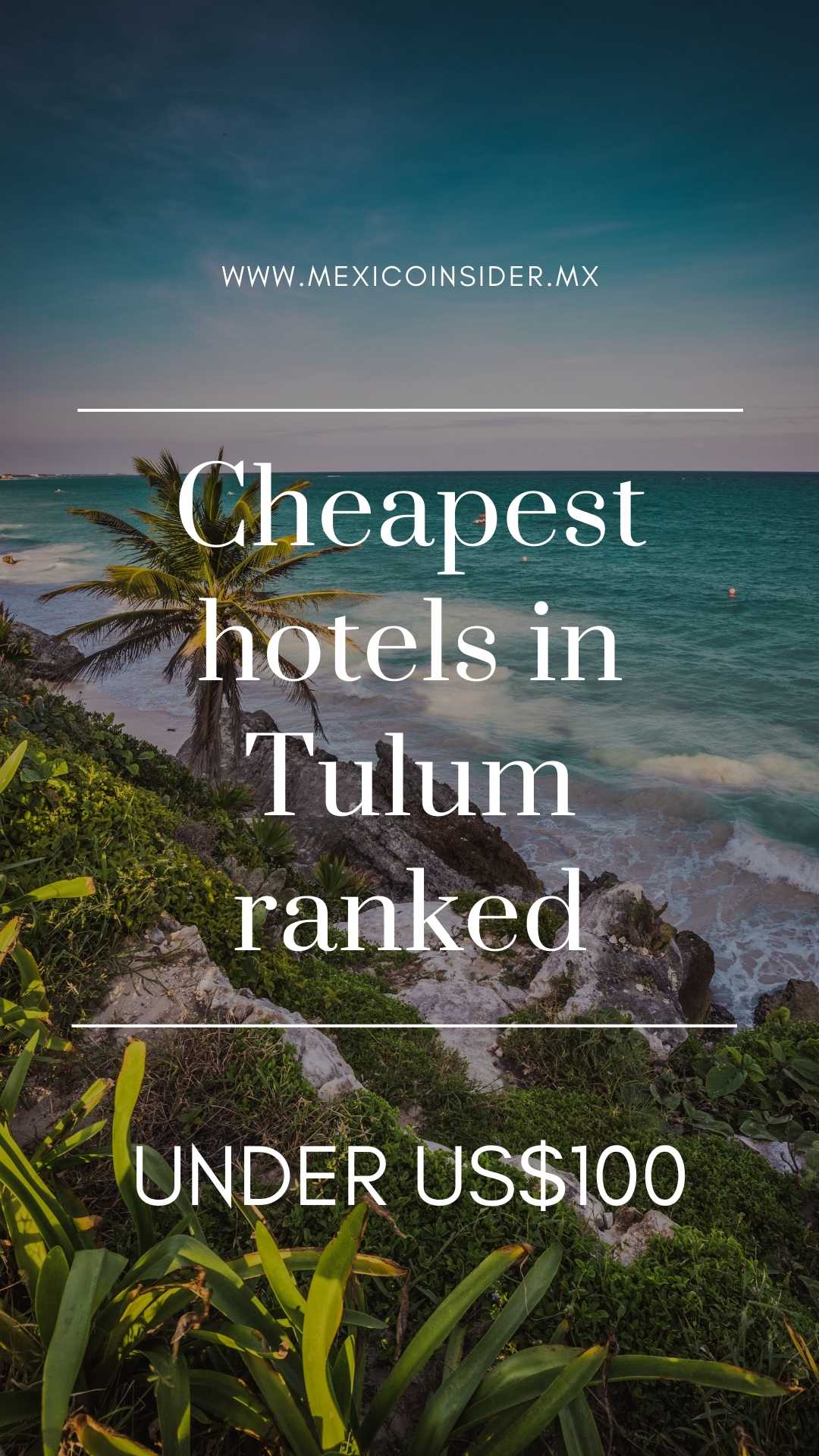 The best cheap hotels in Tulum
#1: Vida Tulum
📍 Tumben Kaa
💲 from US$98
Vida Tulum is a self-catering apartment and suite located in the beautiful town of Tulum in Riviera Maya. This hotel offers free bikes and an outdoor pool set among mature tropical gardens.
Their one-bedroom apartment offers a kitchenette, fully equipped with cooking utensils, granite countertops, and a microwave for as low as US$98 per night for two.
Wi-Fi access and free parking are also provided. With impressive views of the Caribbean sea, Vida Tulum houses only three units on each floor to ensure privacy.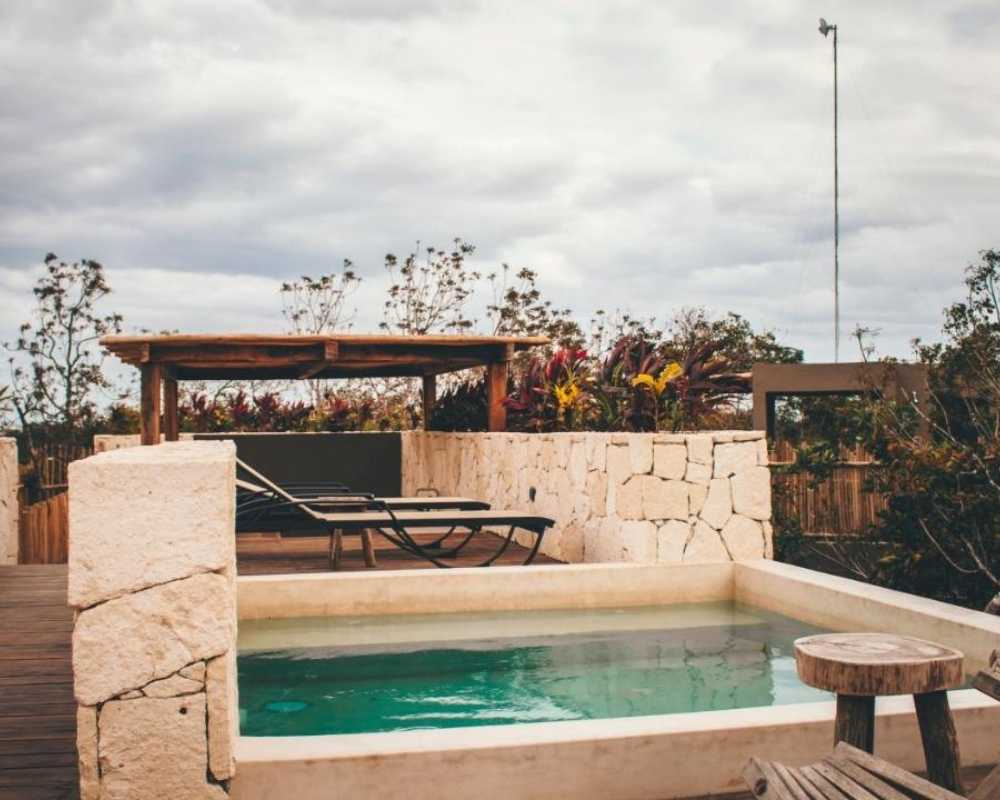 #2: Live Tulum
📍 Tulum Centro
💲 from US$86
Live Tulum is a home away from home set in lush tropical gardens. For as low as US$86 per night, you can enjoy a private balcony with a garden view in their suite room.
The spacious apartments feature air conditioning, a coffee machine, and a private bathroom also come with a hairdryer.
#3: Lagoon Boutique Hotel
📍 Tulum Centro
💲 from US$83
Lagoon Boutique Hotel offers a Deluxe King Studio with a private balcony and a pool view for only US$83 per night for two.
You will get to experience their large double bed, private kitchen, patio, and your own terrace. A great deal, since the price is very affordable!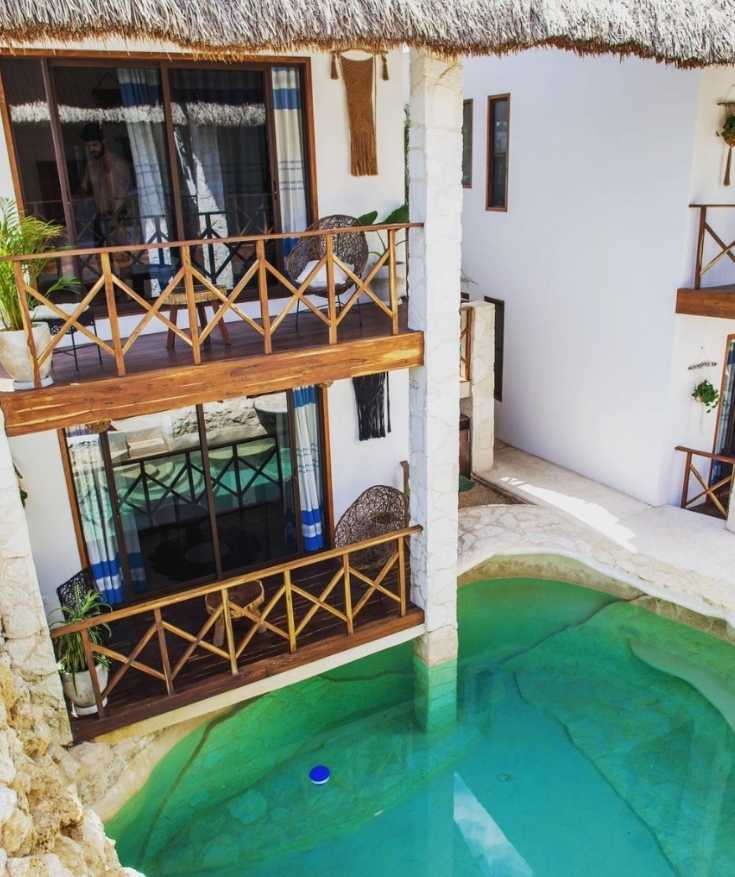 #4: Hotel Boutique Terranova
📍 La Veleta
💲 from US$81
Hotel Boutique Terranova features a garden and terrace. You can experience this for as low as US$81 per night for two. Free WiFi is offered throughout the property, and guests can enjoy city views.
The rooms have a desk and a patio with a pool view. Their King Studio with Sofa Bed that starts at US$99 has a private kitchenette and an extra large double bed.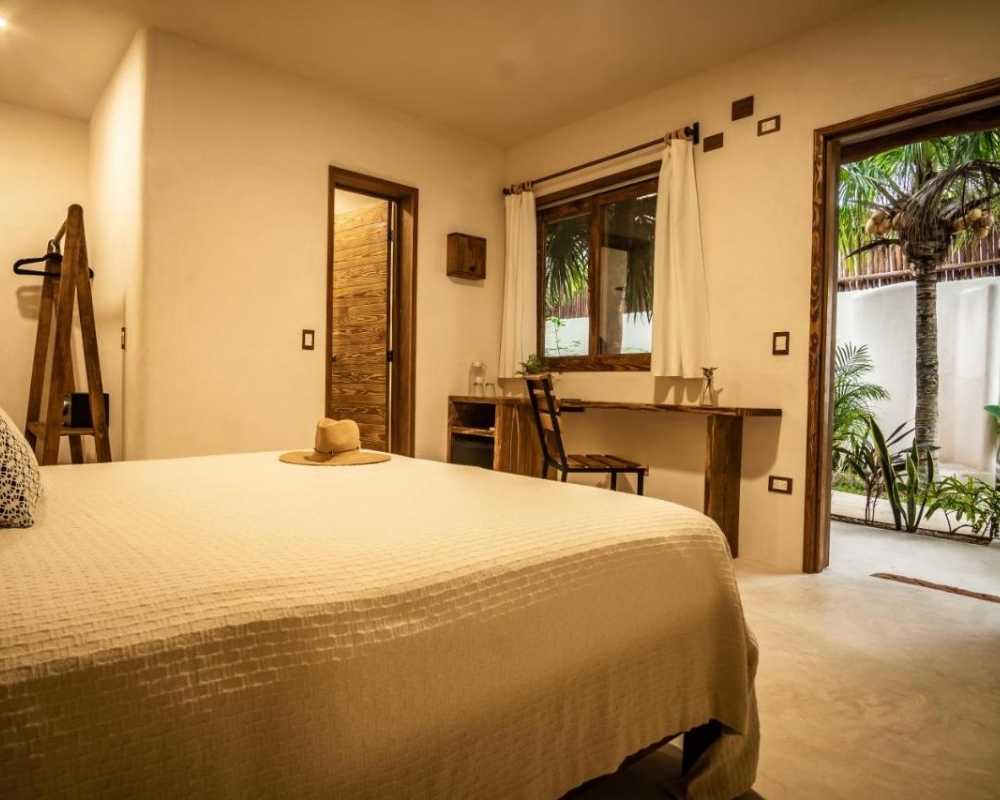 #5: Suites at Treetop Tulum
📍 Aldea Maya
💲 from US$78
Each suite at TreeTops features a private bathroom with a hairdryer and free toiletries, along with a kitchen equipped with a microwave and stovetop.
Other amenities include an outdoor terrace, seating area, flat-screen TV, and WiFi access. You can experience a night for two only for US$78 in their Deluxe Double Room, which comes with a garden and pool view.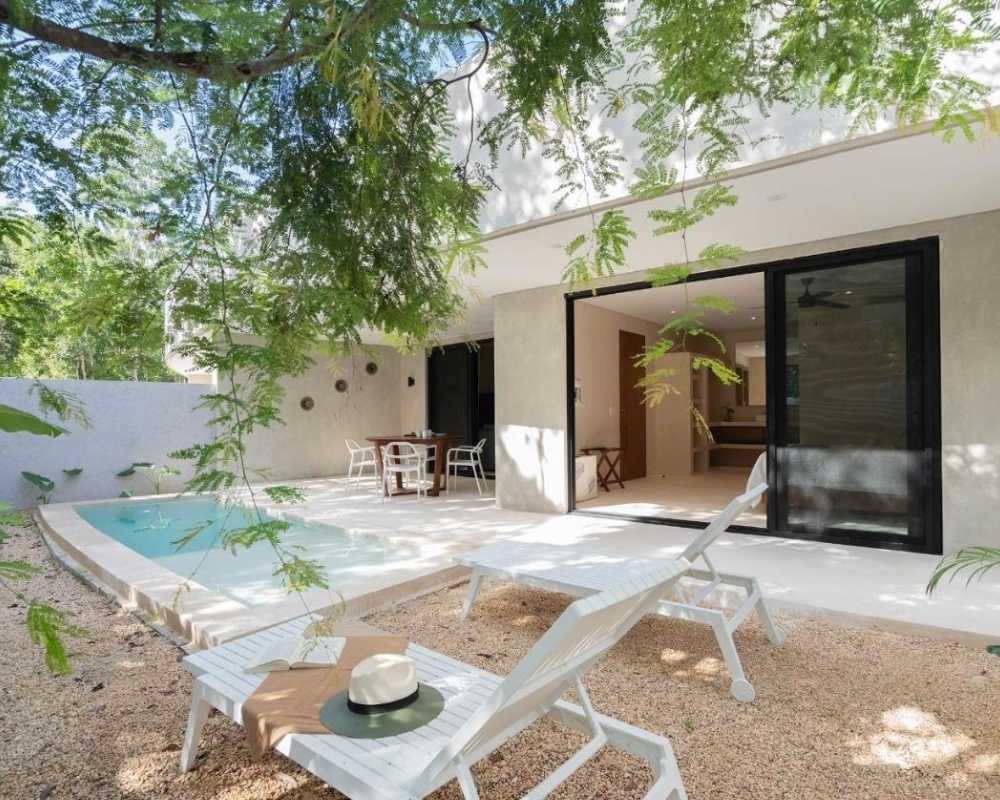 #6: Tuup Tulum
📍 Boca Paila
💲 from US$73
At Tuup Tulum, you will enjoy the best amenities and services in a tranquil setting. This hotel provides a concierge service and organizes tours for guests.
All rooms are equipped with air conditioning, and a safety deposit box. Their standard double room for two can be booked for only US$73 per night. Some of their rooms come with sea views.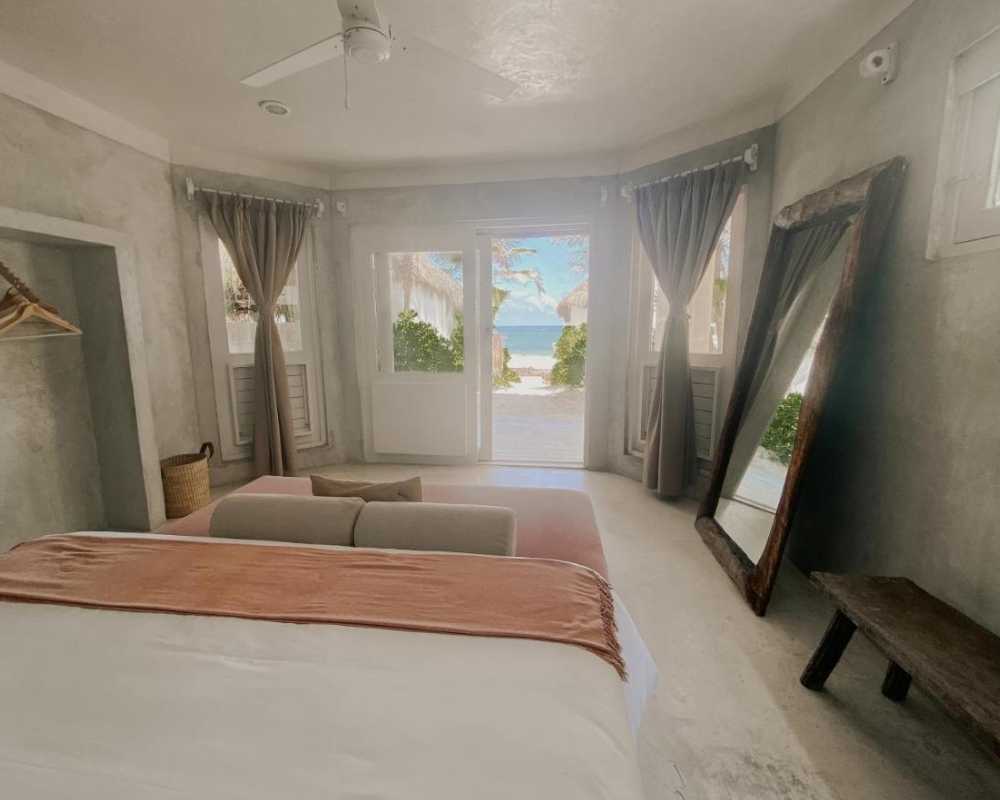 #7: Aldea San-Lam
📍Tulum Centro
💲 from US$68
The apartments at Aldea San-Lam feature a swimming pool, a garden, and views of the garden. Each has a patio offering pool views, a satellite flat-screen TV, a dining area, a well-fitted kitchen, and a private bathroom with a shower, and free toiletries. You can snatch this experience by booking any of their room for only US$68 per night!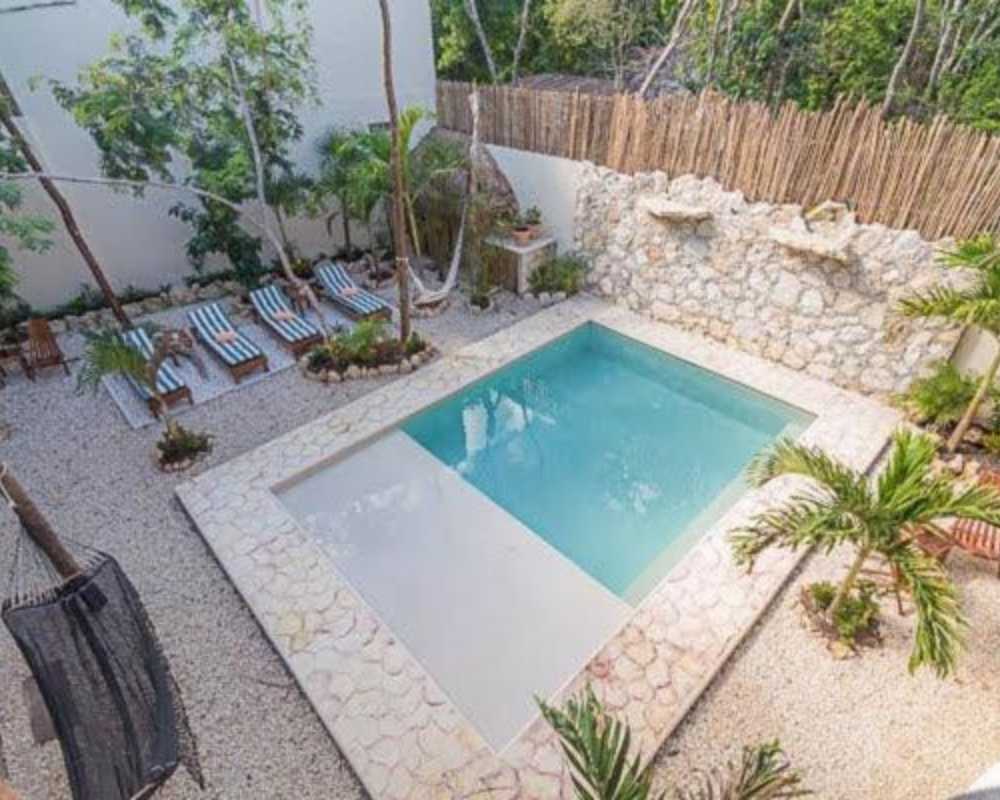 #8: Trece Lunas
📍La Veleta
💲 from US$68
This aparthotel invites you to enjoy the garden, swimming pool, and sun terrace for as low as US$68 per night for two. The air-conditioned accommodation will provide you with a cable flat-screen TV and a private bathroom with a shower and toiletries.
Some units at Trece Lunas like this Deluxe Bungalow with Garden View, which offers a kitchen with a fridge, perfect if you love to prep your own meals, and only starts at US$70.
#9: Escarabajo Rojo
📍Macario Gomez
💲 from US$63
A charming Bed & Breakfast conveniently located in the jungle of Macario Gómez, Tulum. Escarabajo Rojo offers free WiFi and a restaurant on site. The rooms are simple with a private bathroom and private terrace or balcony. For as low as US$63 per night, you can book their Family Room.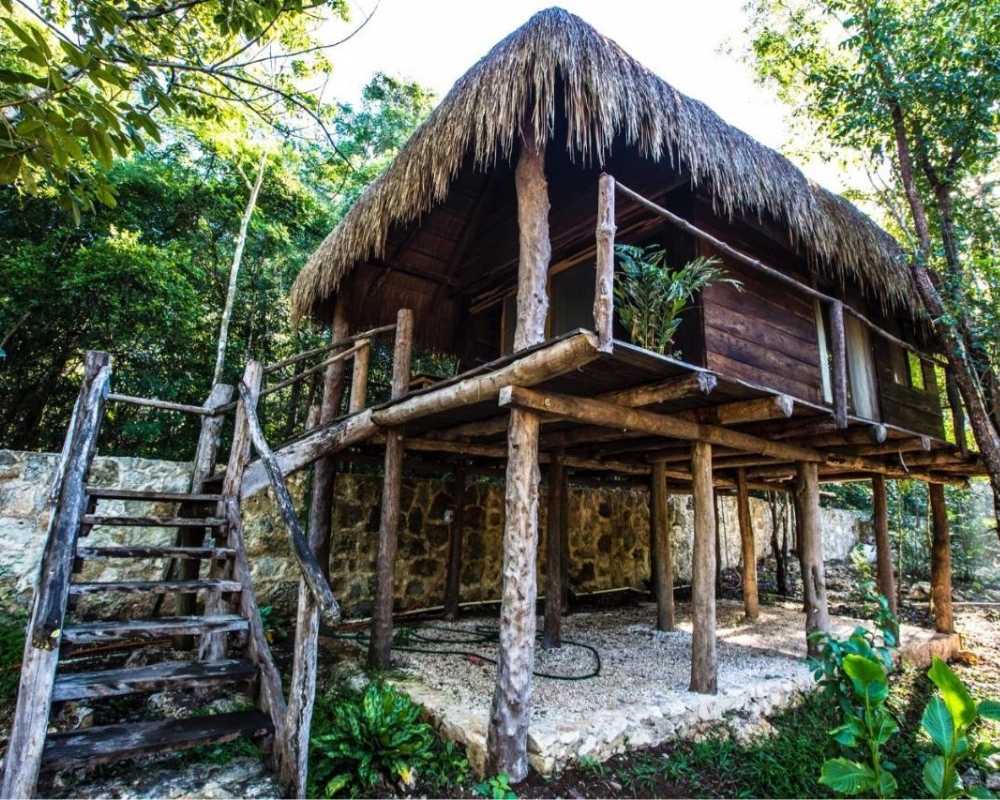 #10: Hotel El Capitan
📍 Tulum Centro
💲 from US$63
The Hotel El Capitán Tulum is a charming hotel in the heart of Tulum City Centre. This family-friendly hotel offers their Deluxe Double Room for only US$63 per night for two.
It gives you free WiFi and a 24-hour front desk. You can relax or get up early to hit the gym or swim in the pool. Each room features air conditioning, a flat-screen TV, and a private bathroom with a shower.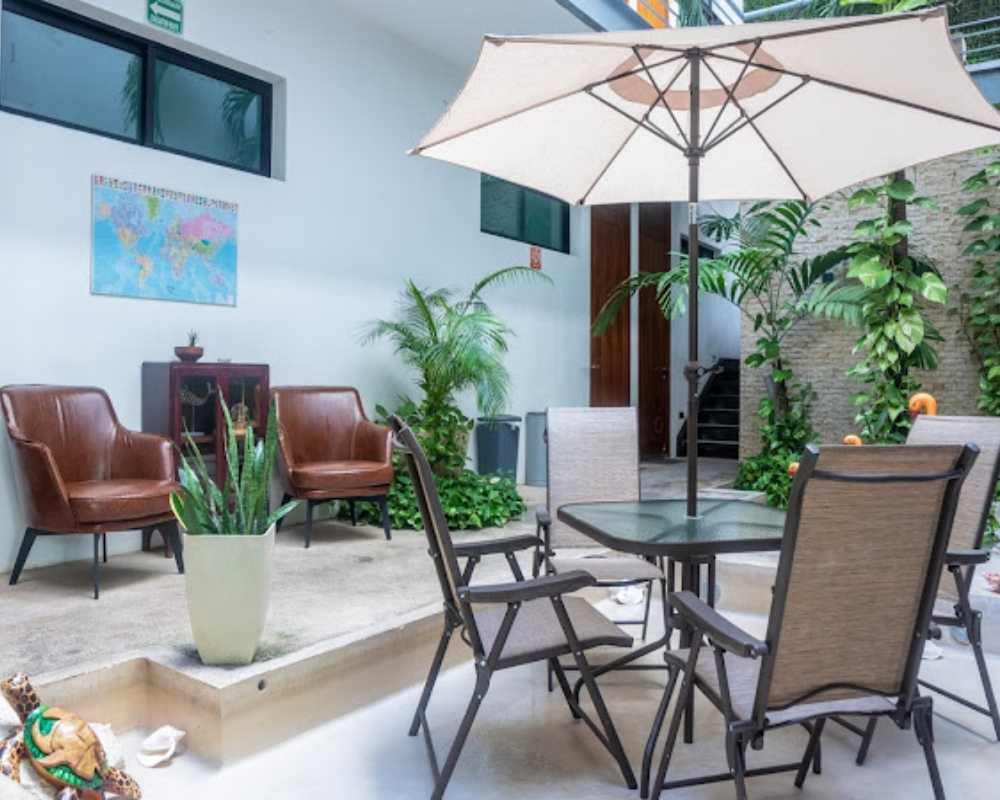 #11: Aruma Boutique Hotel Tulum
📍 Tulum Centro
💲 from US$63
Aruma Boutique Hotel is a small boutique hotel located in Tulum, Mexico. This hotel has a restaurant, swimming pool, bar, and garden. Each room at Aruma Boutique Hotel comes with air conditioning and a private bathroom.
The price for a double room for two starts at US$61 per night, which includes a good breakfast. If you have some extra $ with you, you may want to consider their Superior Queen Room for only US$73, having your own balcony and mountain view!
#12: Aldea Balam
📍 Tulum-Coba
💲 from US$57
High above the Caribbean Sea, Aldea Balam offers a rooftop terrace with panoramic ocean views in their Villa with a pool view room. A night for two starts at US$75.
If you are looking for a cheaper option, they also have a bungalow with a patio that only starts at US$57 per night.
The air-conditioned rooms are free from outside noise thanks to their soundproof windows. They have desks and private bathrooms with hairdryers and free toiletries.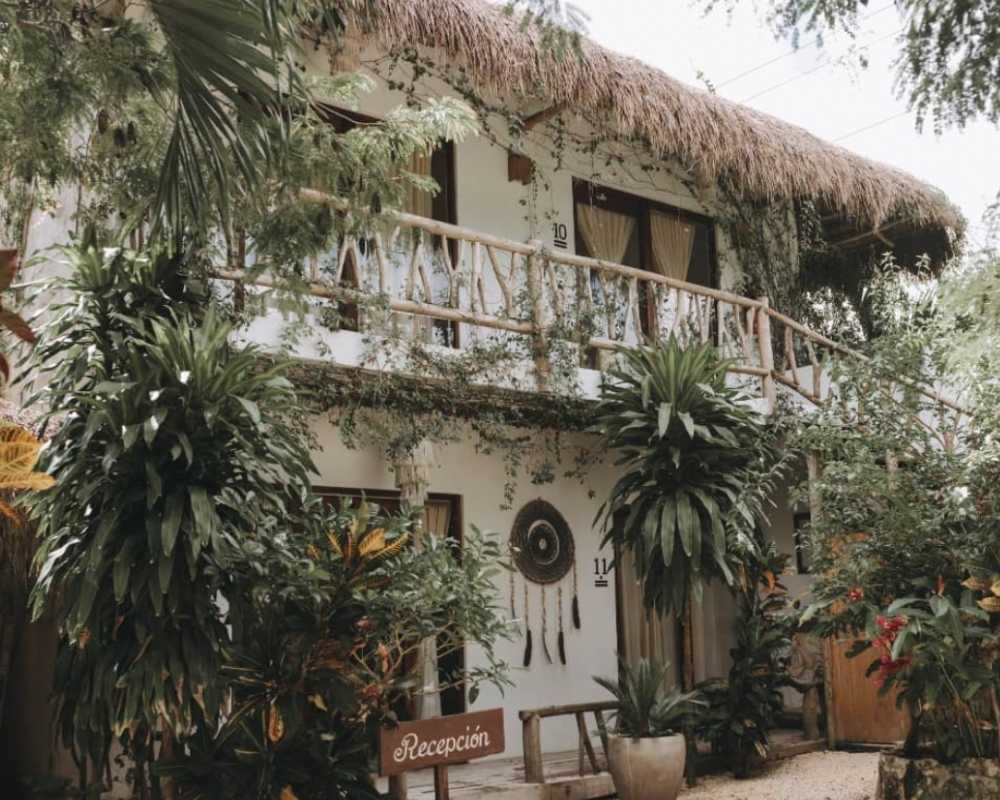 #13: Ophelia Tulum Hotel
📍 Tulum Centro
💲 from US$57
Ophelia Tulum Hotel is located on a 1-hectare, tropical garden property and offers comfortable guest rooms with air conditioning, satellite TV, a safety deposit box, and WiFi.
For as low as US$65 per night for two, you can book their Deluxe Studio room. No prepayment is needed, and for just an additional US$30, you can add a good breakfast to your stay.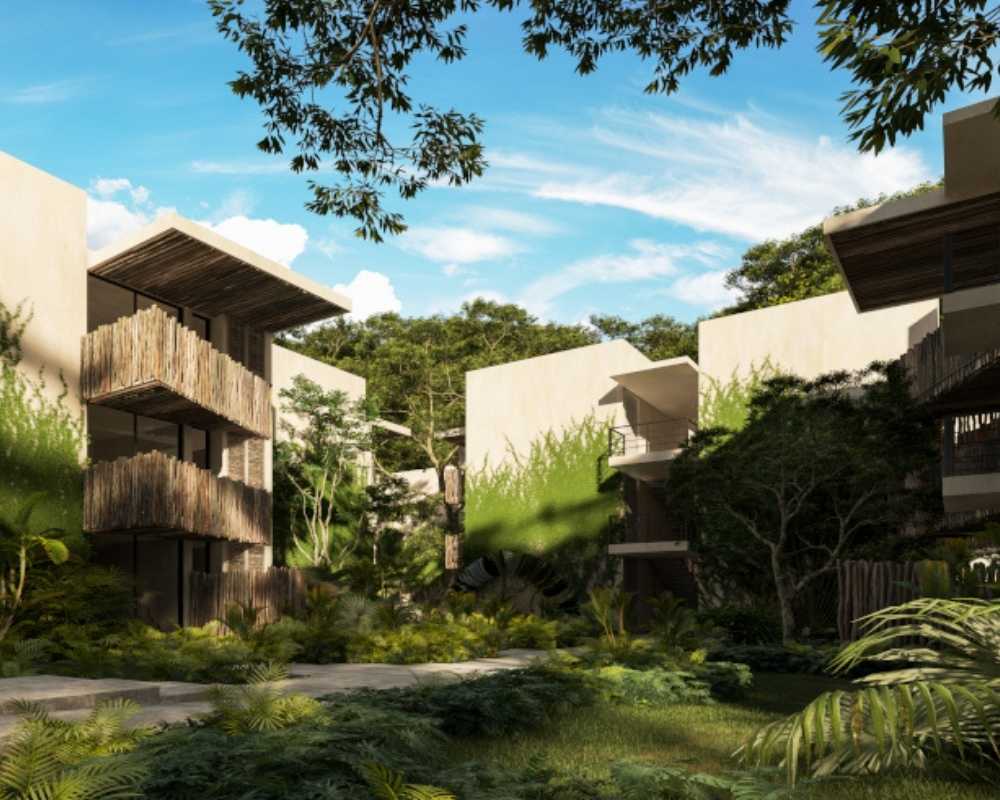 #14: Casa Almendro
📍 Tulum Centro
💲 from US$51
The Casa Almendro offers an outdoor pool and garden. All rooms are equipped with air conditioning, a seating area, and private bathrooms, most importantly you can enjoy free WiFi throughout your stay at the property.
Their Superior Deluxe Double or Twin Room can be booked for as low as US$51 per night for two. Here, you can also enjoy their private kitchenette and coffee machine.
✈️ Ready for your trip to Tulum? If you need more information about cheap hotels in Tulum, we'd be happy to update this post – just leave your questions below or join our Facebook community where we answer questions without a cost.
🇲🇽 Tulum Travel Resources
✈️ Flights to Tulum
The airport that serves Tulum is Cancun International Airport. Use Kiwi.com to find the cheapest flights to Cancun. This is our favorite booking engine because they compare prices across all airlines for your route.
🛏️ Hotels and resorts in Tulum
Budget travelers can use HostelWorld to find cheap accommodations for as low as $25 USD per night. Resort vacationers, the best deals for all-inclusive stays in Tulum are on Booking.com!
🚑 Mexico Travel Insurance
Be prepared for the possibility that something can happen to you while traveling abroad. Do not travel to Tulum without travel insurance! We recommend SafetyWing (for digital nomad and entrepreneur trips) and Ekta Travel for comprehensive medical insurance starting at $0.99 USD!
Marianela Clement is a Swiss-Argentine marketing expert who moved to Mexico in 2017. She has lived in Queretaro for 4 years, traveling and working around Central Mexico. In 2021, Marianela decided to move to Tulum, and up until today, she is enjoying the joys of living in Tulum, Mexico.