From upscale speakeasies serving meticulously crafted cocktails, rooftop venues offering panoramic city views, here are the best bars in Roma Mexico City.
Roma, one of the trendiest neighborhoods in Mexico City, is known for its vibrant nightlife that brims with creativity, authenticity, and a touch of cosmopolitan charm.
The neighborhood is a veritable playground for nocturnal adventurers, offering a rich tapestry of bars that capture the essence of the city's eclectic spirit.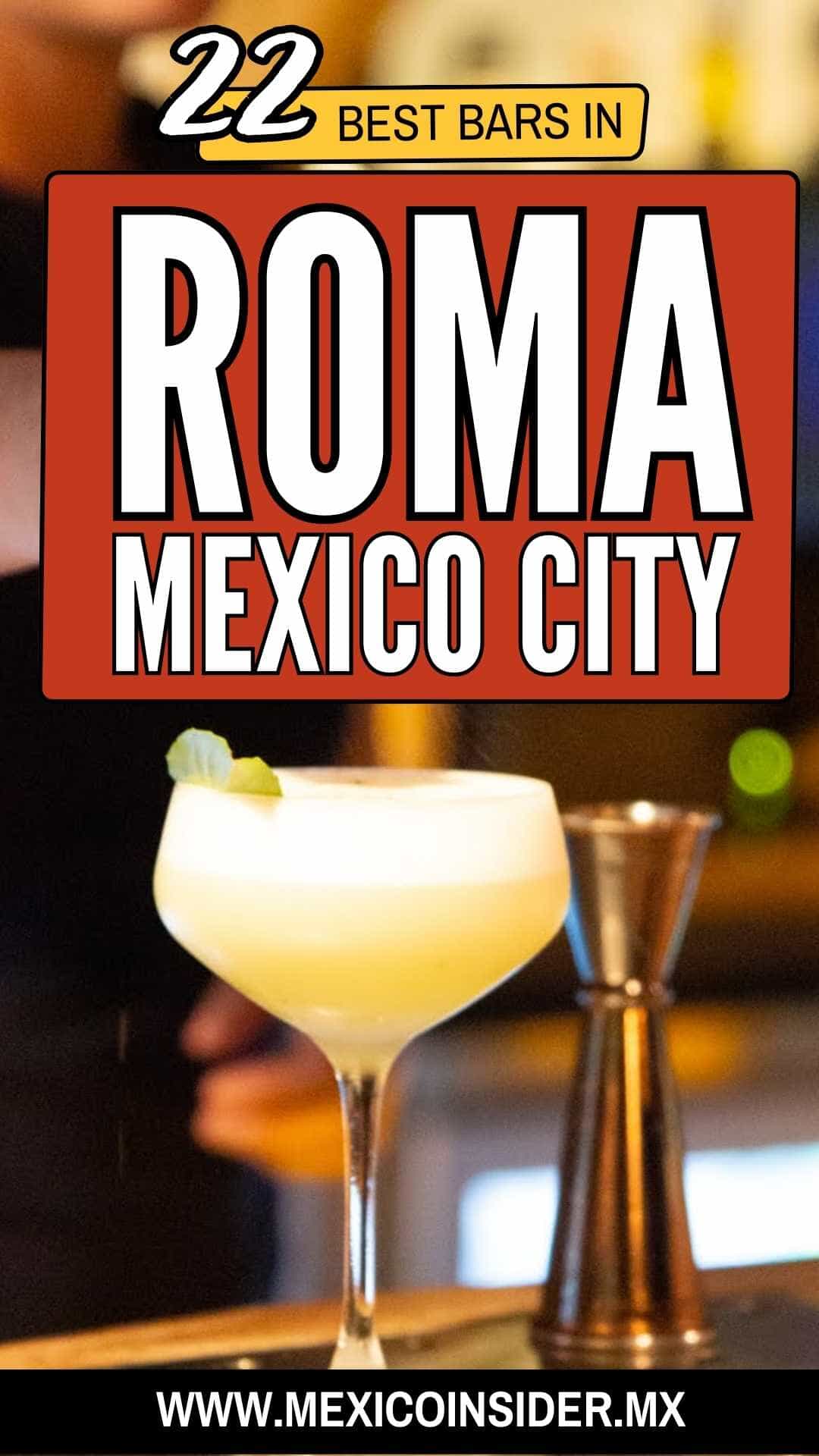 The ambiance in bars in Roma Mexico City ranges from intimate and laid-back to exuberantly energetic, often complemented by live music that spans a wide array of genres.
And the best part? Many of these bars are located within walking distance of each other, making bar hopping a feasible and fun endeavor.
Whether you're a discerning cocktail connoisseur, a dedicated wine enthusiast, or a fan of live music with your pint, Roma's bar scene offers a dynamic and memorable exploration of Mexico City's nightlife.
Plan your trip to Mexico with us! Get expert travel advice and customized trip-planning itinerary from our local experts on the ground.
🗺️ Map of Roma Bars Mexico City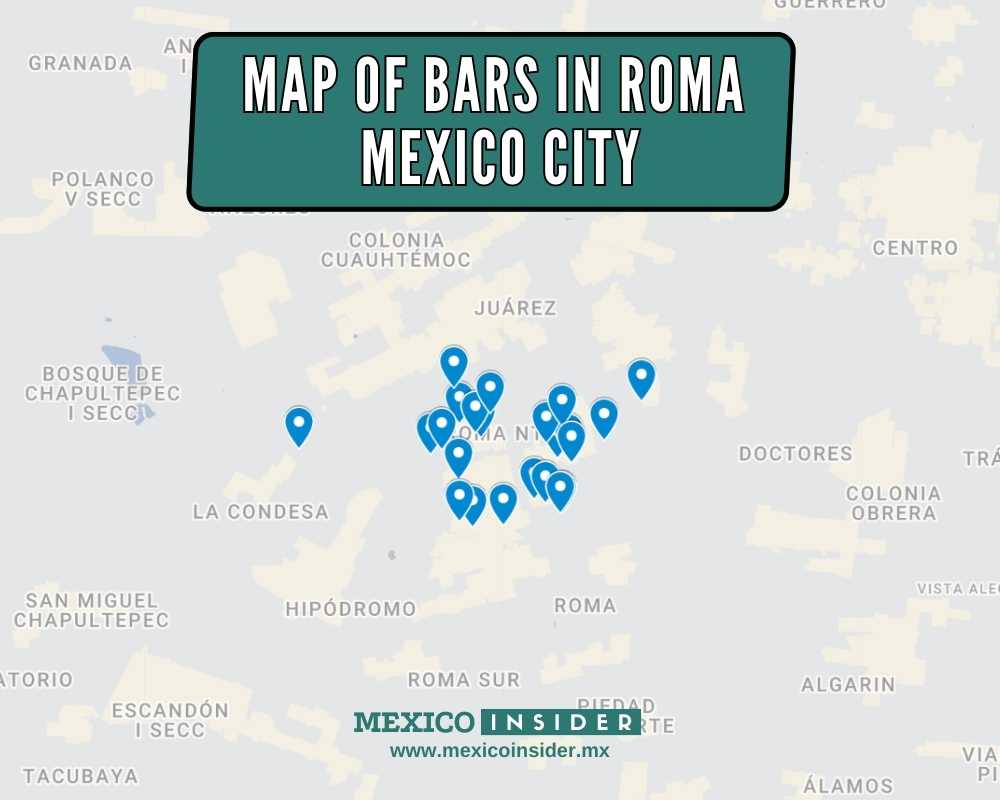 🍸 Best bars in Roma Mexico City
1. Licorería Limantour
📍Av. Álvaro Obregón 106, Roma Nte., Cuauhtémoc
💲 from $10 USD
A luminary of the cocktail scene, Licorería Limantour dazzles with innovation and vintage charm.
With its richly lit, sumptuous Art Deco aesthetics and buzzing atmosphere, it's no wonder that this bar often finds itself among the world's best.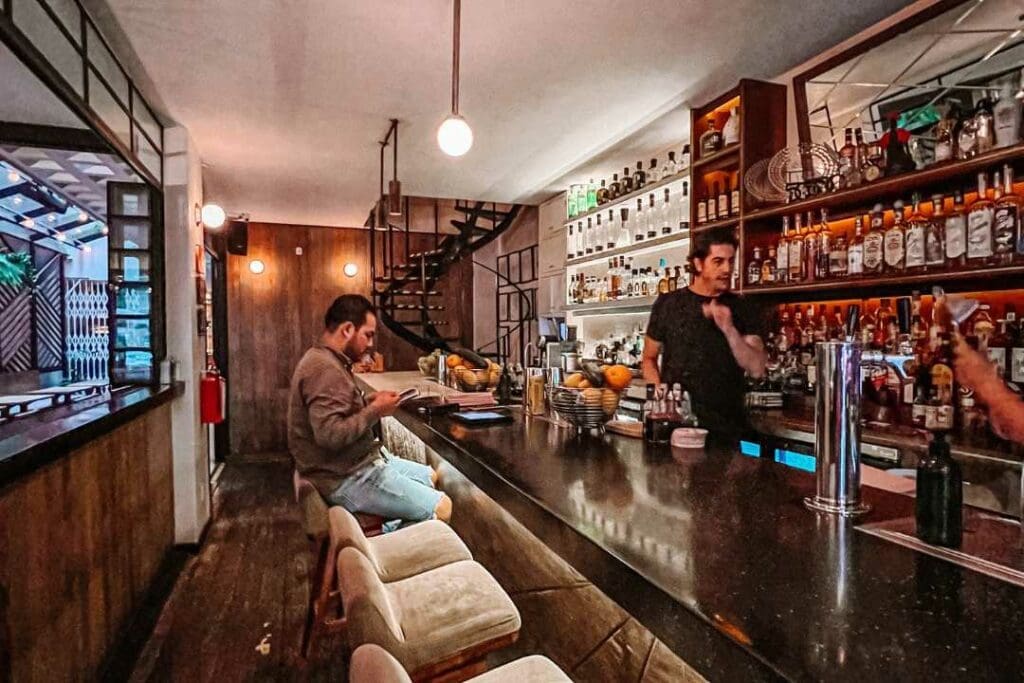 Their rotating menu of bespoke cocktails is always ahead of the curve, but the signature drink is the Mr. Pink, a heady mix of gin, hibiscus, grapefruit, and rosemary.
Pop in on a weekday evening to avoid the weekend rush. We love their mezcal-based cocktails, and the mixologists never fail to impress!
Limantour is the best bar in North America in 2022 (Remy Martin Award for World's 50 Best Bars).
2. Gin Gin Álvaro Obregón
📍Córdoba 107, Roma Nte., Cuauhtémoc
💲 from $12 USD
At Gin Gin, elegance meets verve. Soft, loungey music seeping from the speakers, industrial-chic interiors, and masterfully crafted gin cocktails will make you rethink this seemingly simple spirit.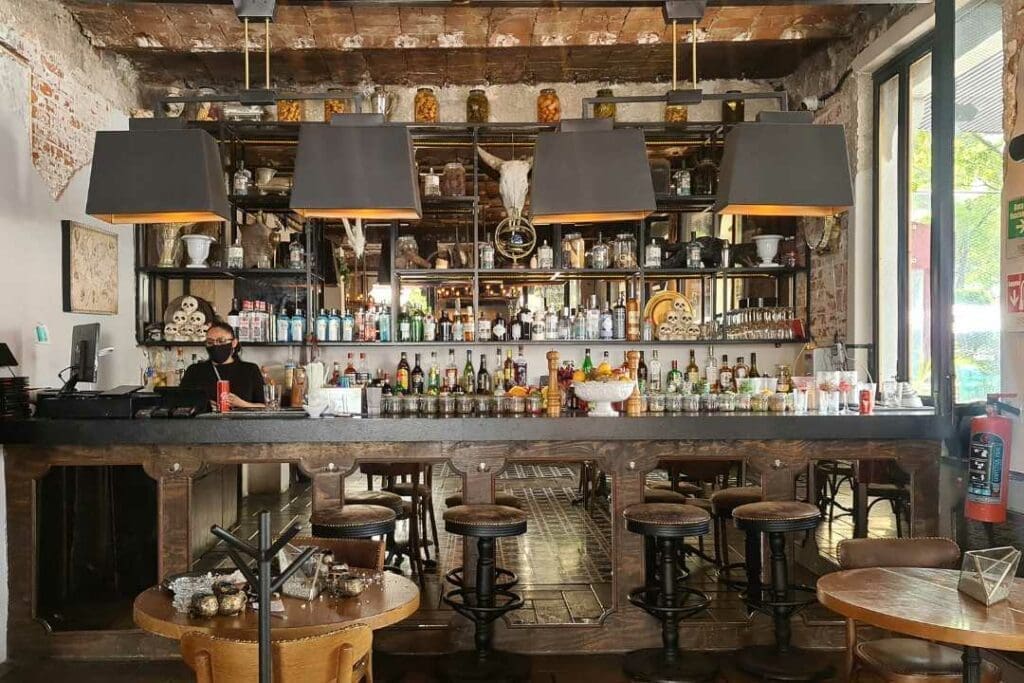 The aptly named "Gin Gin" cocktail is a must-try: a bright concoction of gin, ginger, mint, and cucumber. Late evenings, especially Thursdays, are prime time here.
Ask the bartender to create a personalized gin cocktail, and surprise you!
3. Pulqueria los Insurgentes
📍Av. Insurgentes Sur 226, Roma Nte., Cuauhtémoc
💲 from $5 USD
Resurrecting Mexico's ancient drink, Pulqueria los Insurgentes is as much a cultural experience as a bar.
The multi-story building, adorned with vibrant murals, throbs with pulsating music and local chatter.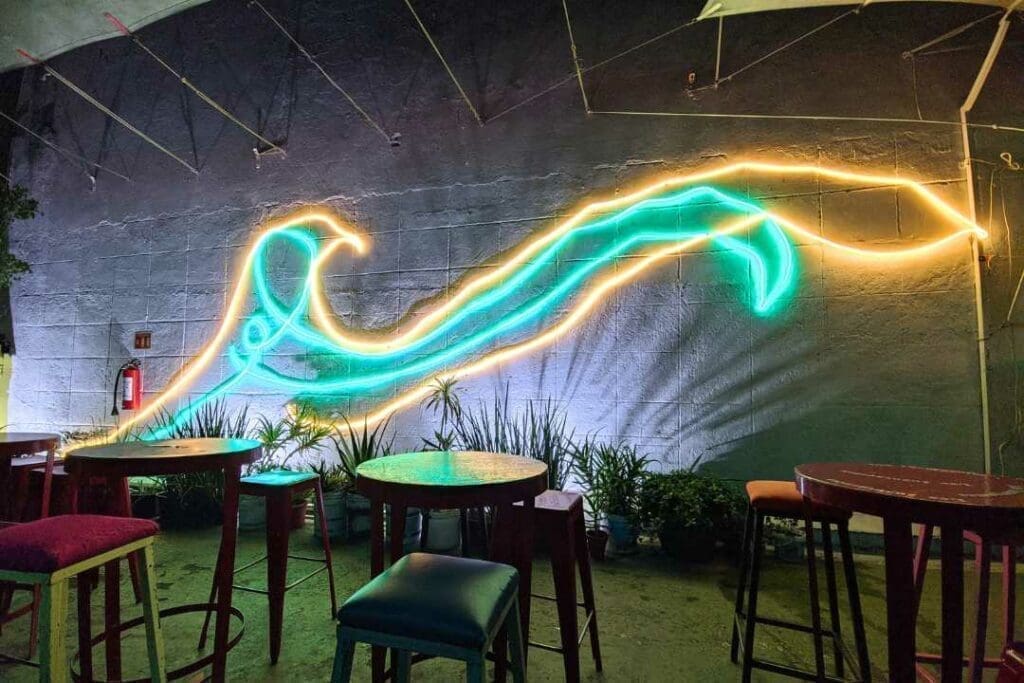 Unfamiliar with pulque? Start with the 'Pulque Natural.' This three-story haven of pulque is best explored on weekend afternoons, often with live music.
Their flavored pulques, like oatmeal or mango, are worth the experiment.
4. Bar Oriente
📍Calle de Durango 181, Roma Nte., Cuauhtémoc
💲 from $5 USD
Bar Oriente is a kaleidoscope of sights, sounds, and tastes. The interior boasts a fusion of contemporary and traditional Japanese decor, and the bar is known for innovative cocktails inspired by the Far East.
Their signature drink, the Yakuza, is an intriguing blend of sake, tequila, and yuzu. Early evening is the best time to come and enjoy their atmosphere.
Don't leave without trying their Nikkei cuisine – a perfect accompaniment to the cocktails.
5. Biergarten
📍C. Querétaro 225, Roma Nte., Cuauhtémoc
💲 from $6 USD
Biergarten is Roma's answer to a traditional German beer garden, right on the rooftop of Mercado Roma.
Encased by glass walls, you'll find yourself sipping on a wide array of imported German beers and local craft brews amidst an industrial aesthetic and panoramic city view.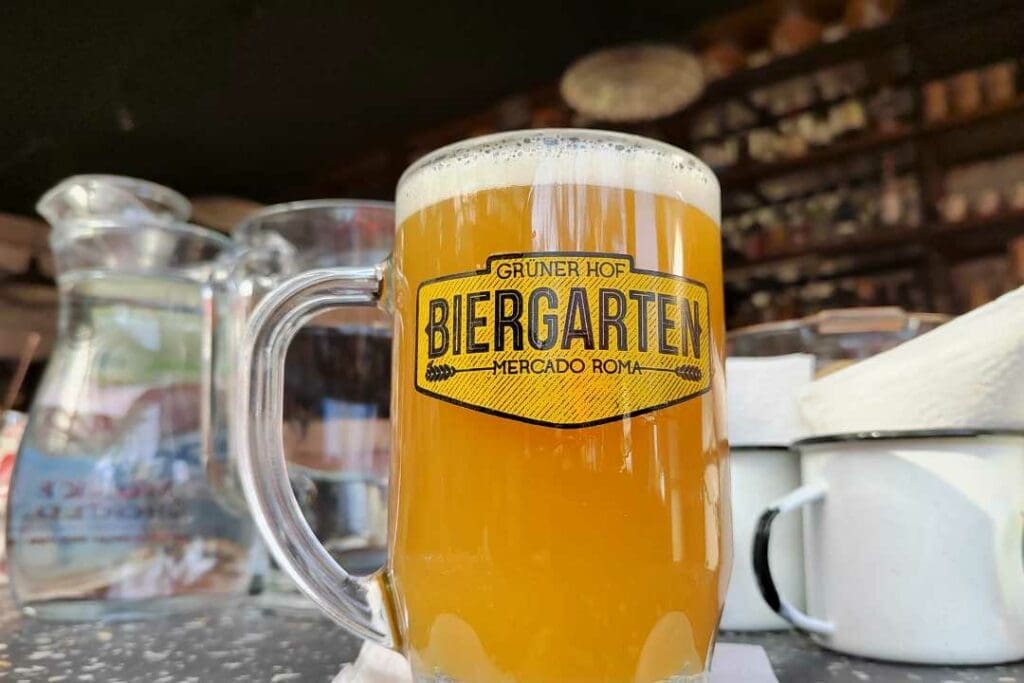 The Hacker Pschorr Weisse is a crowd favorite. Head here in the afternoon to catch the sunset!
Pair your beer with their currywurst or pretzels for a full German experience.
6. Pool Lucille
📍Cda. Orizaba 99, Roma Nte., Cuauhtémoc
💲 from $6 USD
Taking the timeless game of billiards and blending it with a refined bar experience, Pool Lucille is a unique spot in the heart of Roma Norte.
The bar exudes a cool, retro vibe with exposed brick walls, vintage posters, and several well-maintained pool tables taking center stage.
Sip on their signature cocktail, "Lucille's Punch," a bold mix of mezcal, pineapple, and cinnamon, while you take your best shot.
The best time to come is late evening when the crowd picks up, but it's relaxed enough for a friendly game.
7. Ladina Bar
📍Colima 333, Roma Nte., Cuauhtémoc
💲 from $7 USD
Resembling an upscale speakeasy, Ladina Bar emanates a sense of understated sophistication with its low-lit, stylish interior and mix of vintage and modern décor.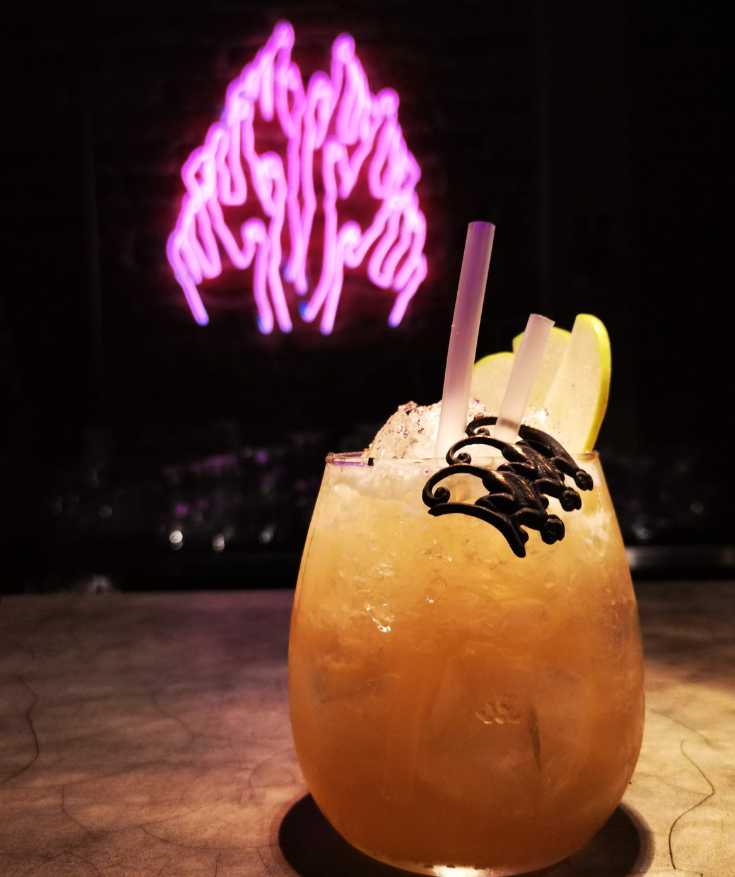 Their craft cocktail list is vast and creative, with the smoky mezcal "Ladina" cocktail reigning supreme. The optimal time to come is during the week for a relaxed evening.
Tip: Check their schedule for jazz nights!
8. Tlachiquero Mezcal
📍Av. Cuauhtémoc esq, Roma Nte., Cuauhtémoc
💲 from $3 USD
Housed in a rustic building, Tlachiquero Mezcal is a delightful nook dedicated to Mexico's beloved spirit – Mezcal.
The intimate, laid-back bar encourages patrons to slow down, taste, and learn about the different types of mezcal.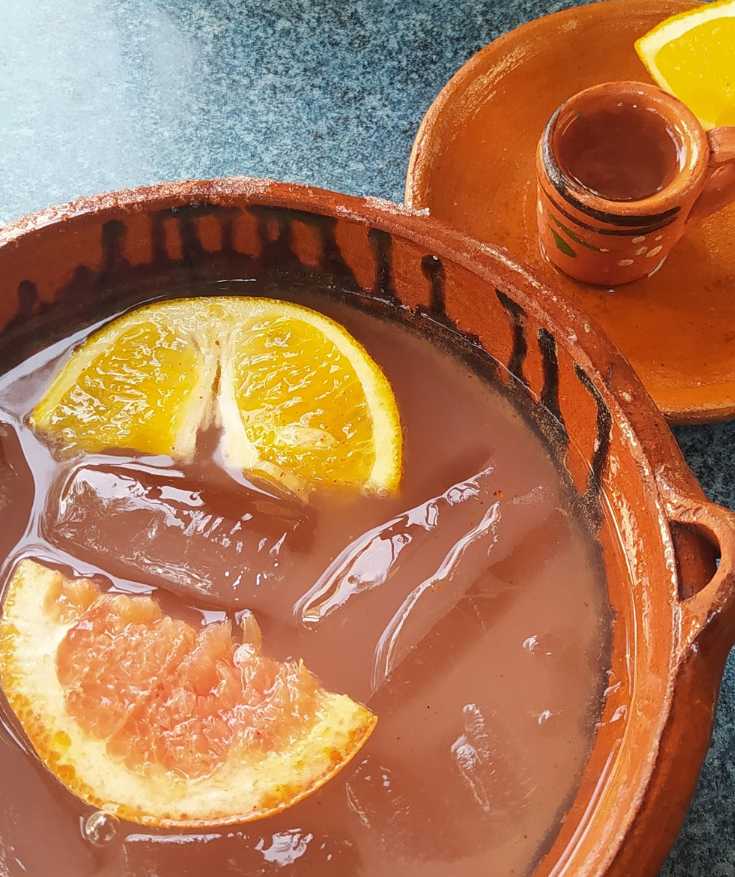 Opt for a Mezcal tasting flight to dive deeply into this spirit's complexity. Late evening visits will immerse you in a warm, convivial atmosphere.
Engage with knowledgeable bartenders – they love sharing their passion for mezcal.
9. Tlecan Mezcaleria
📍 Av. Álvaro Obregón 228-Local 2, Roma Nte., Cuauhtémoc
💲 from $8 USD
At Tlecan Mezcaleria, tradition meets innovation. The bar, with its earthy tones and cozy ambiance, provides a uniquely authentic setting to explore a wide array of artisanal mezcals.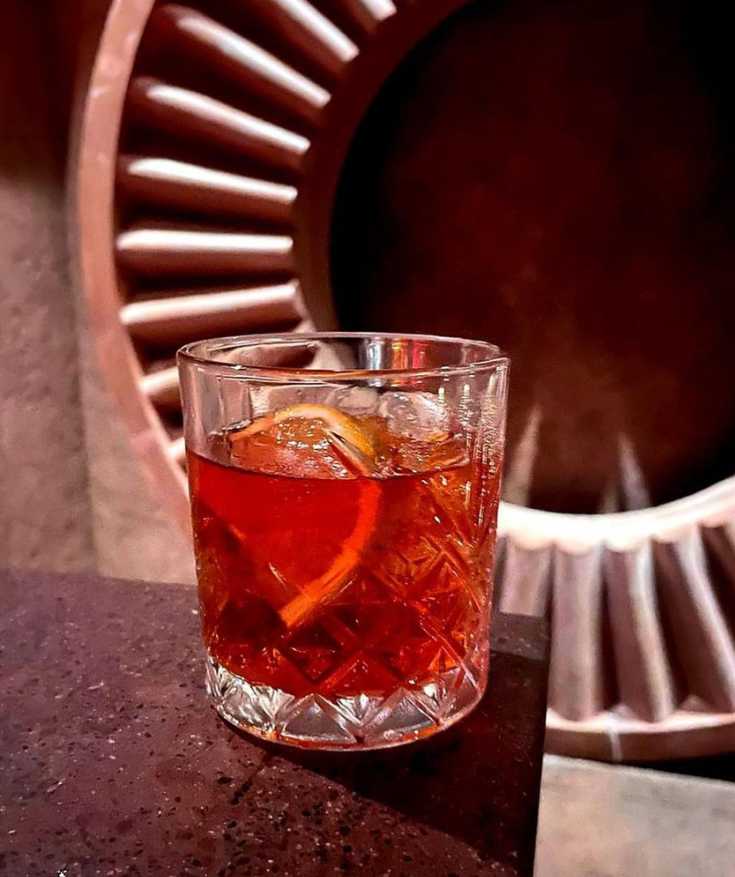 Their mezcal-infused cocktail, "Los Remedios," is an adventurous choice. Early evenings and late nights both offer an intimate, local crowd.
Tip: Pair your mezcal with their unique Mexican tapas.
10. Mano Santa Mezcal
📍Av. Insurgentes Sur 219, Roma Nte., Cuauhtémoc
💲 from $5 USD
Mano Santa is a Mezcal-centric bar that personifies edgy sophistication. The bar's neo-industrial aesthetics combined with warm lighting and Latin music creates a magnetic ambiance.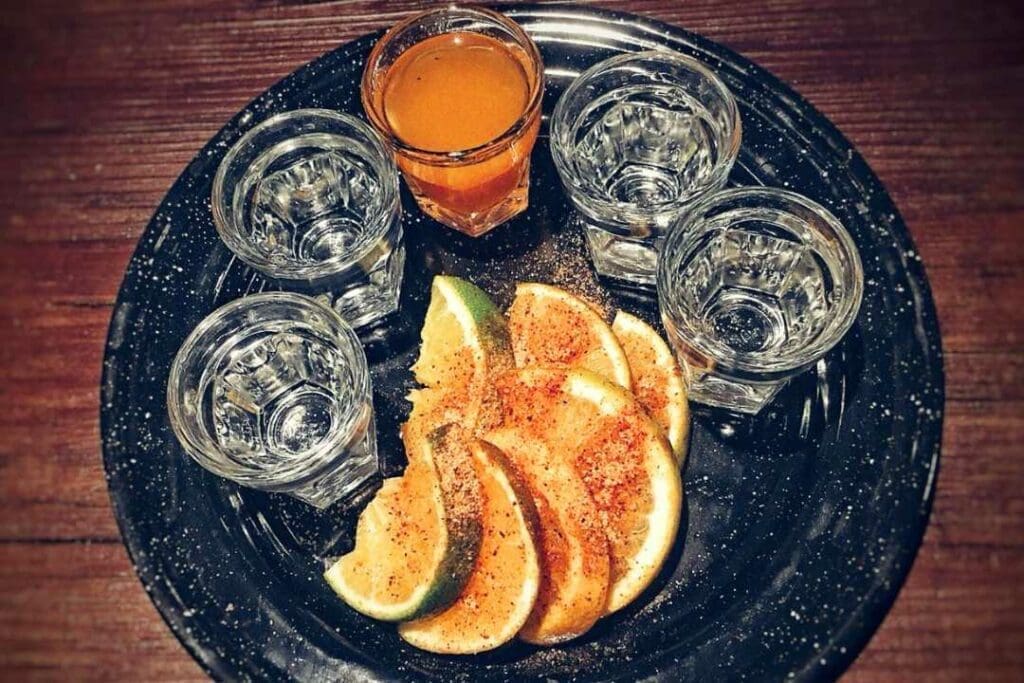 Their Mezcal Negroni gives an inventive twist to the classic. Friday nights often feature local DJs spinning an eclectic mix of tunes.
Tip: Ask for their daily special – you might discover a new mezcal favorite.
11. BeerGarden Roma
📍Puebla 213, Roma Nte., Cuauhtémoc
💲 from $9 USD
BeerGarden Roma is a beer-lovers paradise. Boasting an impressive selection of international and local craft brews, the bar exudes a modern, vibrant vibe.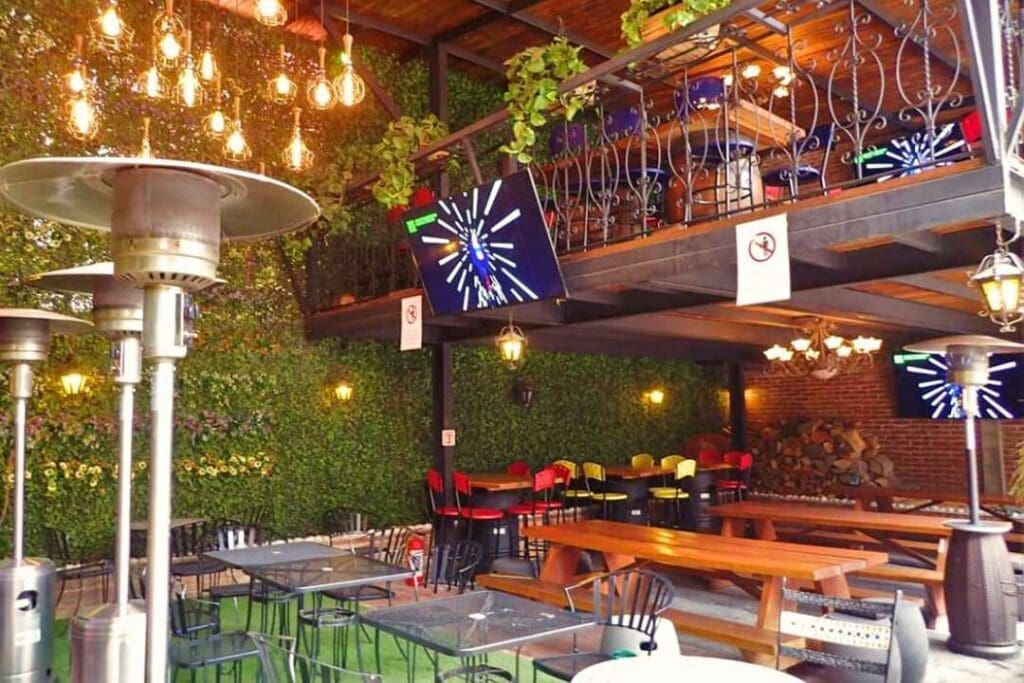 Their flagship IPA is a definite crowd-pleaser. Visit on weekend afternoons for the liveliest atmosphere. Take advantage of their beer flights to explore more of the selection.
12. El Palenquito
📍Av. Álvaro Obregón 39, Roma Nte., Cuauhtémoc
💲 from $5 USD
El Palenquito is a neighborhood mezcaleria showcasing a rustic charm with its wooden décor and low-light ambiance. The bar's extensive mezcal menu caters to connoisseurs and novices alike.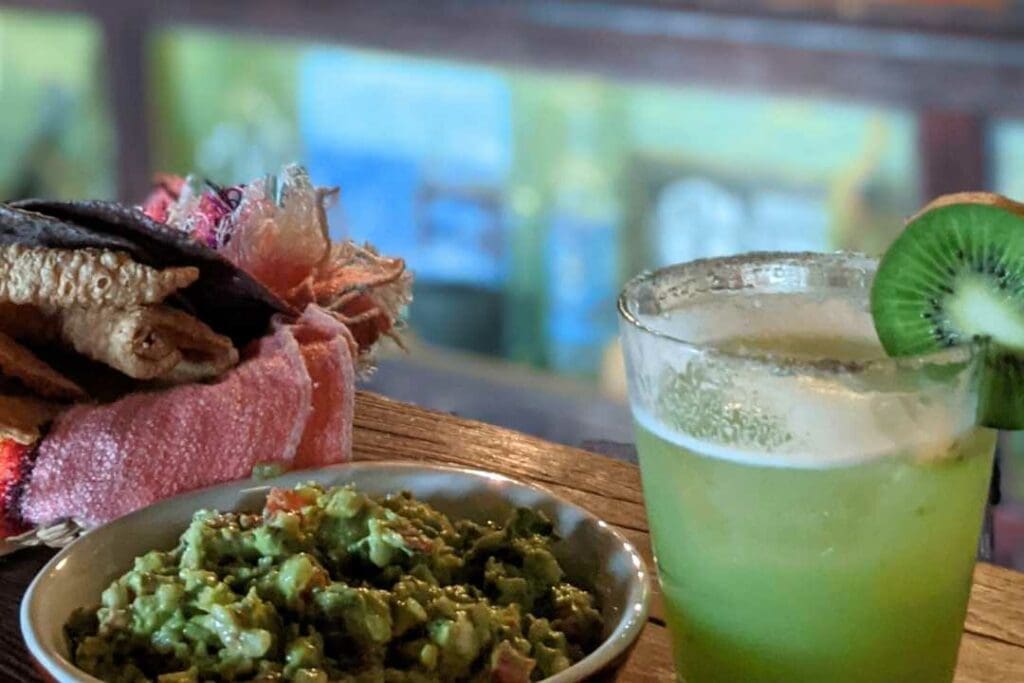 "El Palenquito," their signature mezcal cocktail, is a must-try. The place tends to get crowded around late evenings, especially on weekends.
Tip: Go for their 'mezcal of the month' – it's a favorite among locals.
13. Escollo
📍C. Querétaro 182, Roma Nte., Cuauhtémoc
💲 from $5 USD
Escollo is a beacon for those searching for crafted cocktails in a relaxed, chic setting. The bar provides a welcoming atmosphere with its exposed brick walls and warm lighting.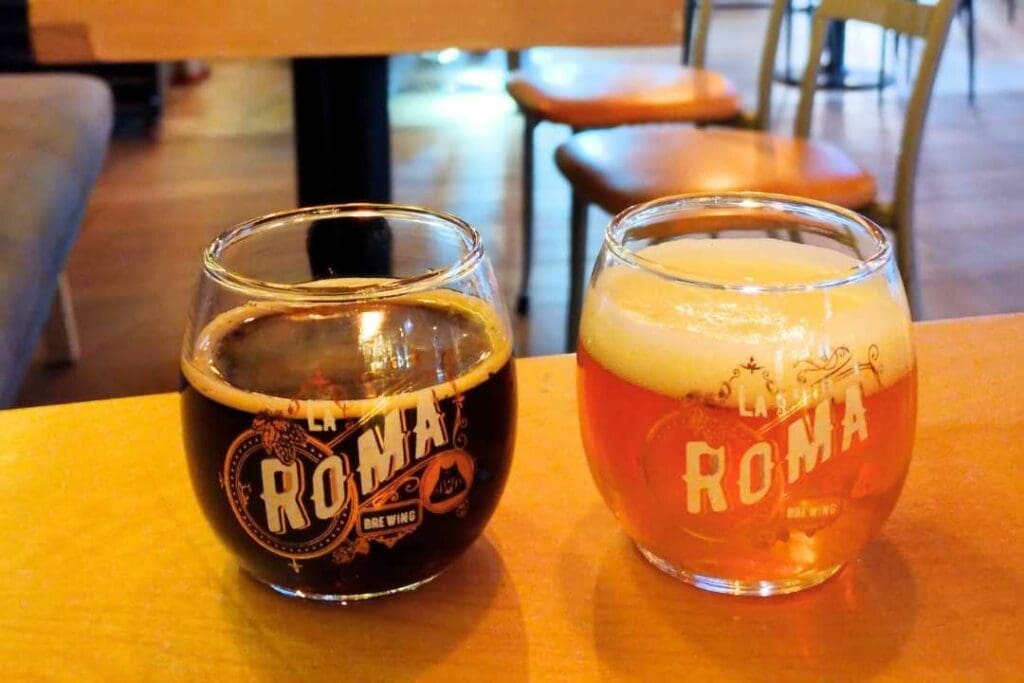 Their signature drink, "Escollo Sour," is a crowd pleaser – a delightful blend of tequila, lime, and agave syrup. The best time to visit is during the early evenings.
Look out for their live music events to enjoy a perfect blend of cocktails and tunes.
14. Traspatio
📍Córdoba 81, Roma Nte., Cuauhtémoc
💲 from $5 USD
Traspatio offers a slice of paradise in the heart of Roma. This open-air bar is best known for its laid-back atmosphere, fairy lights, and lively Latin music.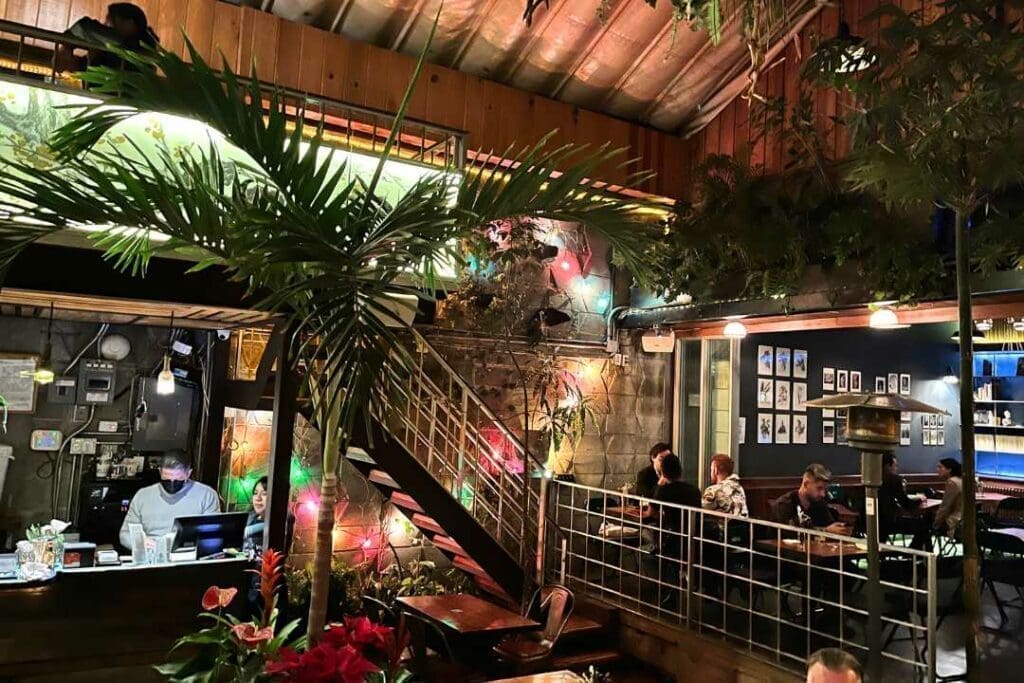 The "Traspatio Margarita," with its unique blend of tequila, lime, and organic honey, is a must-try. Come early to enjoy the sunset, and stay late to join the dance floor.
Try their grilled Mexican street corn – a perfect accompaniment to the cocktails!
15. Maison Artemisia
📍Tonalá 23, Roma Nte., Cuauhtémoc
💲 from $9 USD
Stepping into Maison Artemisia is like stepping into the Paris of yesteryears.
The vintage, Belle Époque-inspired decor, complete with a zinc bar and antique absinthe fountains, sets a unique stage for sipping their beautifully crafted cocktails.
The "Paris De Noche," an absinthe-based concoction, is a specialty. Weekday evenings are the best time to enjoy a calm, sophisticated atmosphere.
Tip: Ask the bartenders for a demonstration of the traditional absinthe serving method.
16. La Nacional
📍Cda. Orizaba 161-Local 3, Roma Nte
💲 from $4 USD
La Nacional is a temple of tequila and mezcal, offering one of the most extensive selections in Mexico City. The rustic decor, colorful murals, and lively mariachi music lend the bar an authentic Mexican atmosphere.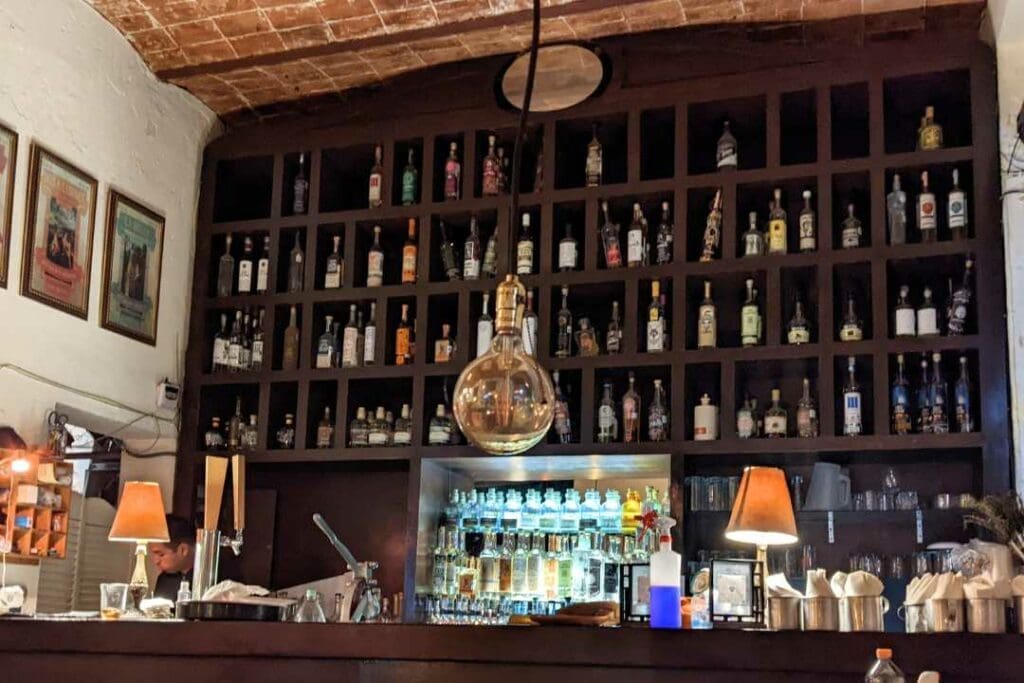 Their tequila tasting flight provides a varied introduction to Mexico's renowned spirit. Weekends are the best time to visit, especially for their lively music scene.
Don't miss out on their delicious chasers called sangritas.
17. Hugo
📍Av. Veracruz 38, Roma Nte., Cuauhtémoc
💲 from $12 USD
Hugo is a hybrid of wine bar and wine shop with an ultra-modern, minimalist aesthetic.
Home to an extensive collection of both international and Mexican wines, this bar is a must-visit for wine connoisseurs.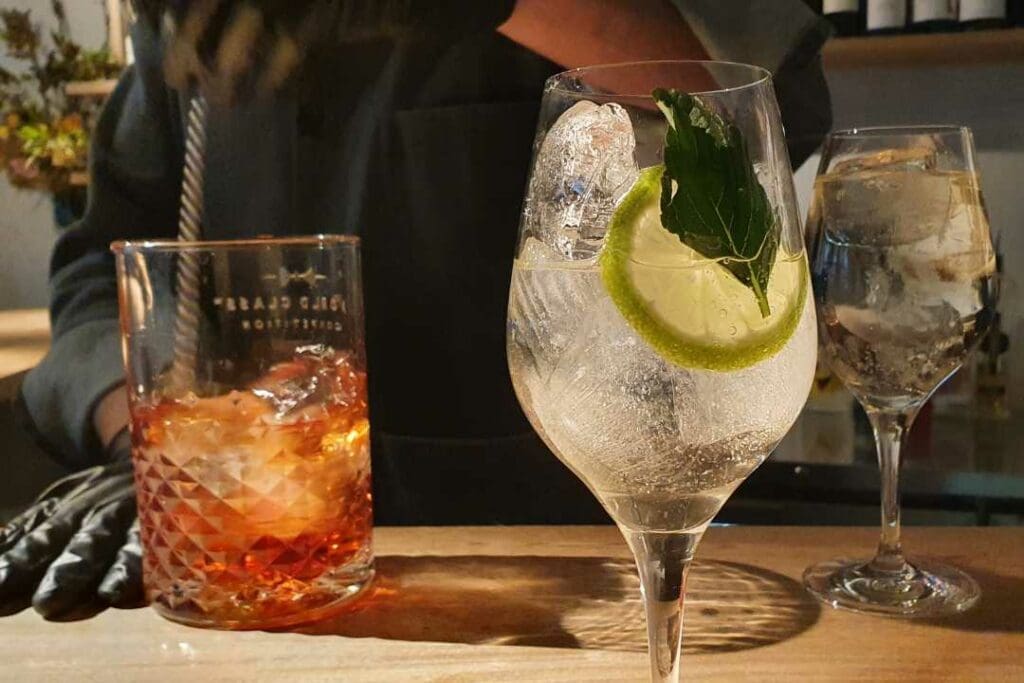 Hugo's wine flights offer an exploratory journey into the world of wines. Early evenings are perfect for a relaxing drink. Consult with their on-site sommelier for personalized recommendations.
18. Balmori Roofbar
📍Zacatecas 139 Segundo piso
💲 from $10 USD
Balmori Roofbar is Roma's hidden gem. The rooftop setting, complete with urban garden, mismatched furniture, and panoramic city views, promises a whimsical escape from the city below.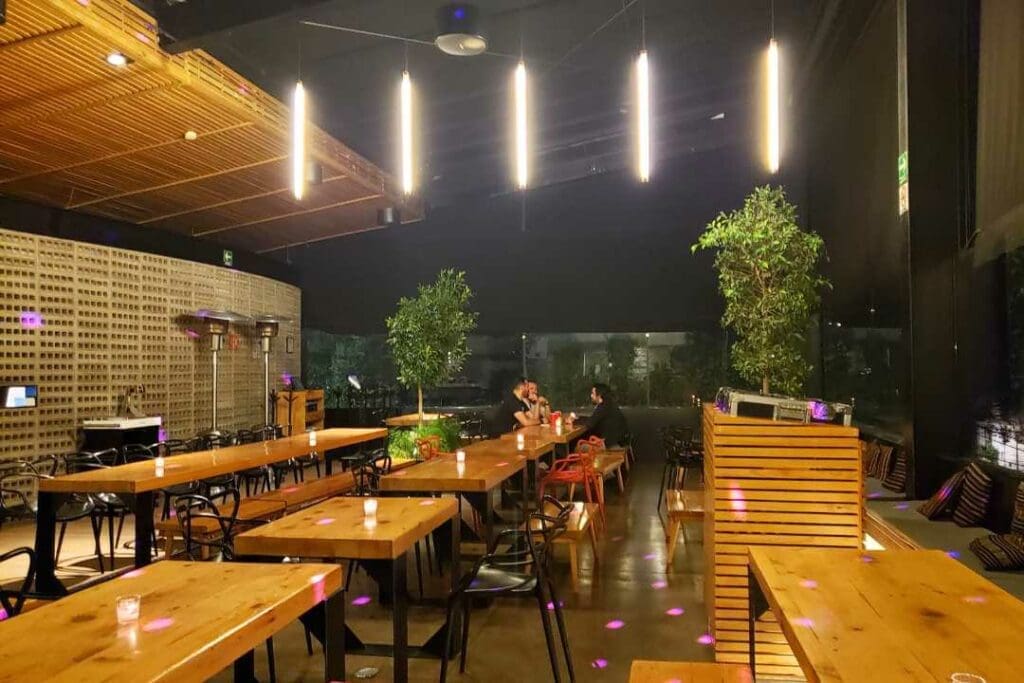 Their signature cocktail, "Balmori Spritz," is a refreshing mix of prosecco, Aperol, and sparkling water. Come in the late afternoon to catch the stunning sunset over Mexico City.
Tip: Reserve a table for their Sunday brunch – it's a local favorite.
19. Malaidea
📍Medellín 143-local 19, Roma Nte., Cuauhtémoc
💲 from $8 USD
Malaidea is a secret gem in the heart of Roma, exuding an intimate and cozy atmosphere. The minimalist design and soft lighting create an ideal backdrop for conversation and connection.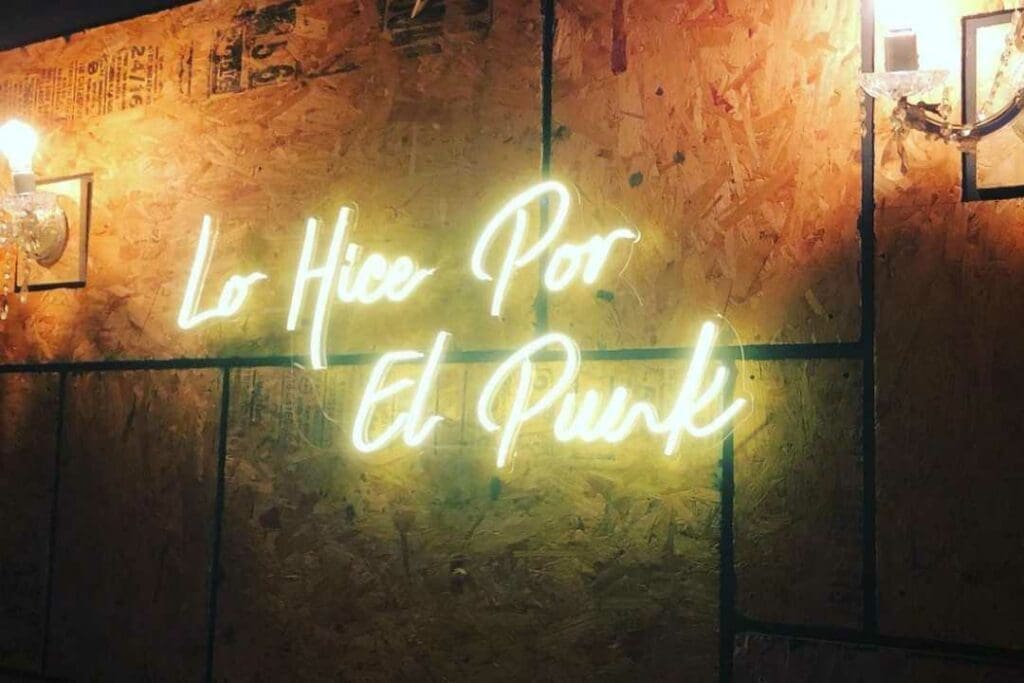 Their signature cocktail, the "Malamaro," blends mezcal, Campari, and sweet vermouth in perfect harmony. Weekday evenings are an ideal time to visit to enjoy the relaxed vibe.
Tip: Ask for their off-menu cocktail specials – they're always innovating.
20. Si Mon Bar a Granel
📍Zacatecas 126, Roma Nte., Cuauhtémoc
💲 from $24 USD
This atmospheric wine bar, Si Mon Bar a Granel, boasts an impressive selection of international and Mexican wines. Its modern-industrial aesthetics, a counter full of barrels, and warm lighting create an inviting setting.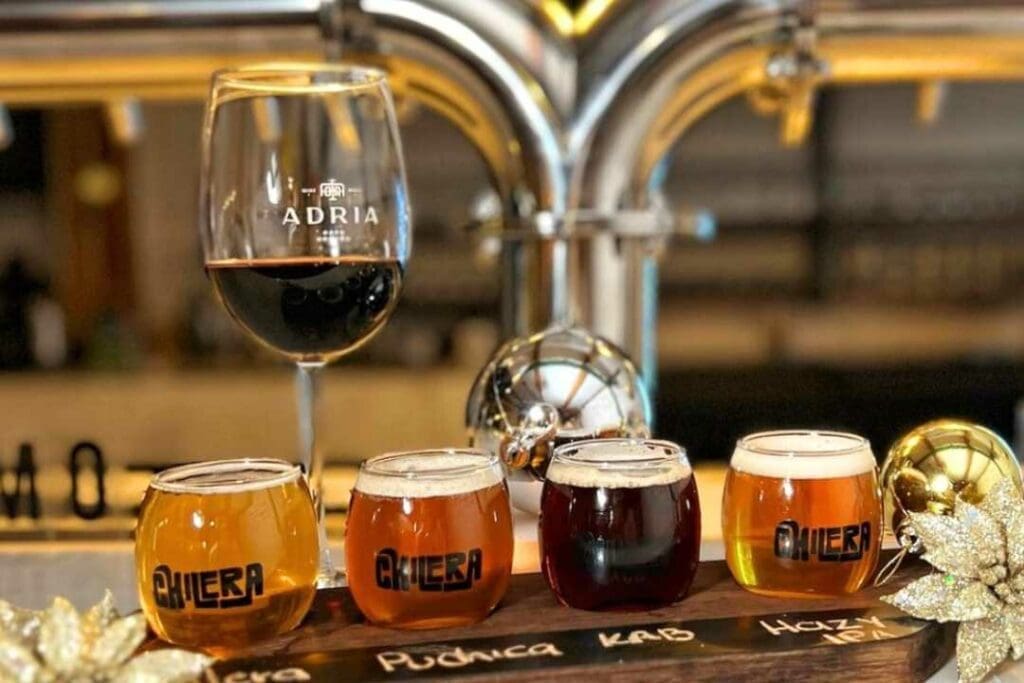 Try one of their organic or natural wines for a unique tasting experience. The bar's calm atmosphere is best enjoyed during weekday evenings.
Pair your wine with their excellent cheese and charcuterie platters.
21. Roma 57
📍06700, Córdoba 115, Roma Nte., Cuauhtémoc
💲 from $5 USD
Roma 57 is a vibrant bar-cum-art-space where eclectic decor meets creative cocktails. The bar boasts a colorful, artsy vibe with a variety of artwork adorning the walls.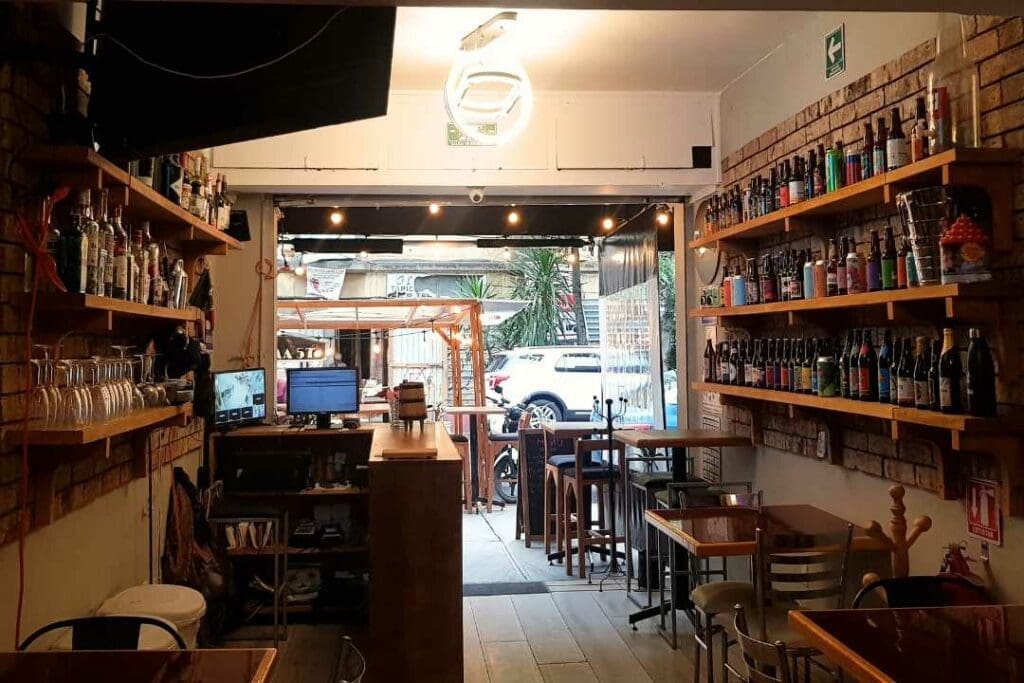 The "Roma 57," a heady mix of mezcal, pineapple, and mint, is popular. Come here during the late evening, especially on weekends when live music events are frequent.
Don't miss their art exhibitions, usually featuring local artists.
22. Yellow Garden
📍Medellín 67, Roma Nte., Cuauhtémoc
💲 from $6 USD
An oasis amidst the urban landscape, Yellow Garden is a sun-drenched, plant-filled bar that specializes in craft beer and kombucha cocktails.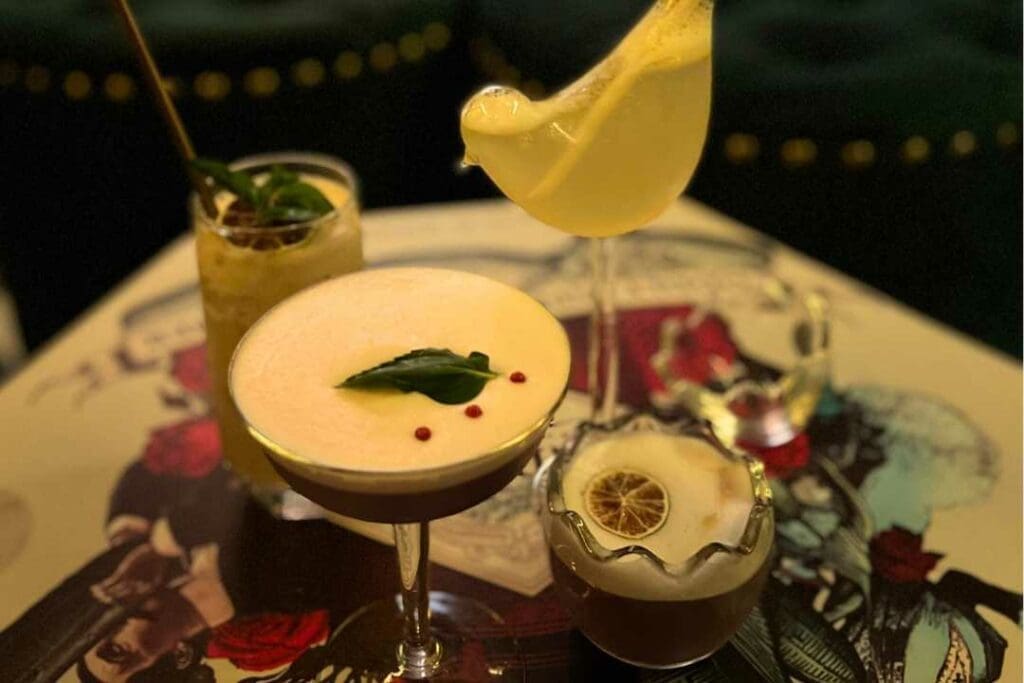 Their "Ginger Zing" – a zesty mix of ginger kombucha and vodka, is a must-try. The best time to visit is during late afternoons to enjoy the natural light and vibrant atmosphere.
Opt for a seat on their terrace for the best experience.
23. La Nuclear
📍C. Querétaro 96, Roma Nte., Cuauhtémoc
💲 from $3 USD
La Nuclear is a haven for lovers of live music and quality drinks. This dive bar's simple, rustic ambiance, coupled with the energy of local bands, creates an environment that's both vibrant and authentic.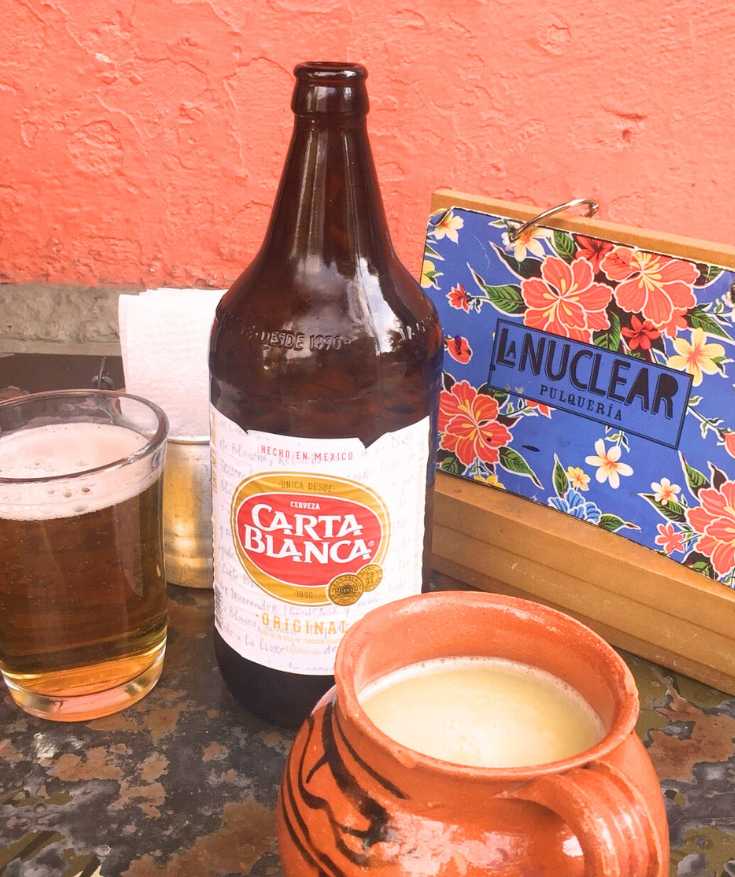 Cold Mexican craft beer and their lively weekend nights are the perfect pairing. Check their events calendar ahead – they host some of the best local bands.
⁉️ FAQ: Roma Bars Mexico City
Trisha traveled to Mexico in 2018 and after a year, she found herself obtaining a 4-year residency visa in Mexico. She is the Editor-in-chief for our Living in Mexico Series which has helped over 3,000 Americans move to Mexico with ease. Trisha currently resides in Cabo San Lucas, Baja California Sur.