Mexico City is the country's culinary capital, with over 300,000 restaurants, food stalls, and street food places. If it's your first-time here, these are the best Mexico City restaurants, from fine dining to cheap eats.
With these numbers of restaurants and the world-famous reputation of Mexico City as a food capital, it can get overwhelming to choose the best Mexico City restaurants to try, especially if it's your first-time.
You probably plan on visiting Pujol, one of the most heavily advertised (worldwide) restaurants in Mexico City. Still, if you are not up for a tasting menu, there are many other options in Mexico City.
We all know that Mexicans are voracious meat eaters (with over 54,000 taco street stands all over the country) but Mexico City is also famed for healthy eating and vegan options, including Mexican food that you probably have not heard of before.
Bottom line, whatever you want to eat, you will find in this city. There will be more food options here than anywhere else in the country!
🧐 Questions about Mexico City? Ask us on Tiktok.
🌟 Are there Michelin-star restaurants in Mexico City?
No, there aren't any official Michelin-star restaurants in Mexico City or Mexico. You can check official lists per city in The Michelin Guide. So far, there aren't any in Mexico.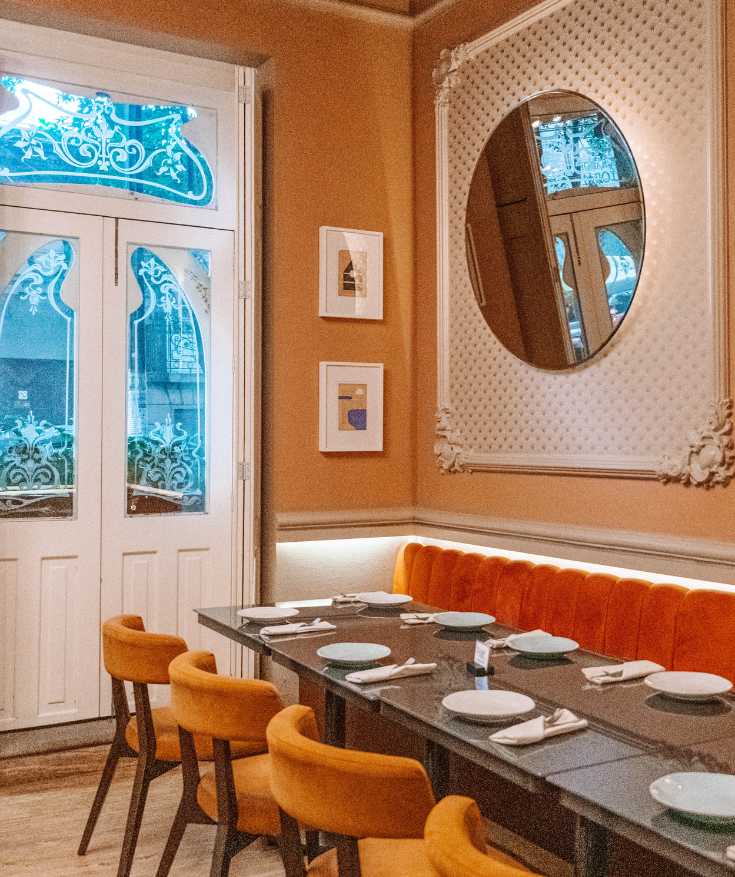 However, there are restaurants in Mexico that are recognized in the World's 50 Best Restaurants, a culinary awarding body recognizing not only Michelin-star restaurants all over the world.
🗺️ Mexico City restaurants Map
🏆 Best Mexico City restaurants
#1: Bakea
📍Sierra Ventanas 700-5, Lomas de Chapultepec, Mexico City
💲from $30 USD
Bakéa, a gourmet store, and café, offers seasonal Basque feasts. The simple red-and-white decor allows the vibrant dishes to stand out.
The menu features traditional dishes as well as modern interpretations of classics. Bakéa also offers an array of international dishes, including Thai and Italian cuisine.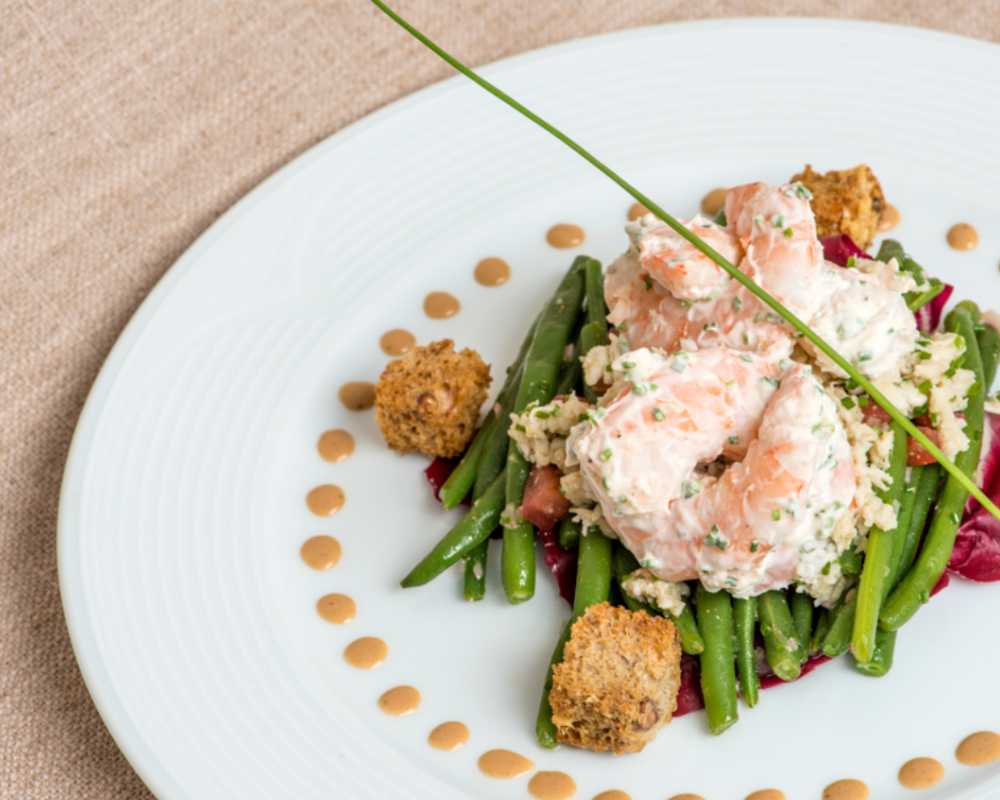 In terms of starters and main courses, Portobello is excellent. Short Rib is also enjoyable with a pleasant texture, but Lamb takes the prize; it was spectacular.
As for the appetizer, they serve The "Old Lyonnaise" Salad with French Lettuce Leaves, Bacon and Potato, and Mustard for about $16 USD.
For their main dish, they serve Crab Cannelloni, Tartufata, and Crab Sauce for $30 USD, and their lamb ribs are about $36 USD. It is very affordable and tasty.
#2: Carmela y Sal
📍Torre Virreyes, Calle Pedregal N.24 Del, Mexico City
💲 from $60 USD
If you're looking for a truly authentic Mexican dining experience, look no further than Carmela y Sal. The glamorous dining room of Carmela y Sal in southern Polanco is a shimmering, moodily lit wonderland. Its menu is more about superb home cooking than fine dining.
You can try some of their great, highly recommended tostadas de mentiras, sweet potato ceviche, poc chuc, short ribs and Mostachón Tropical.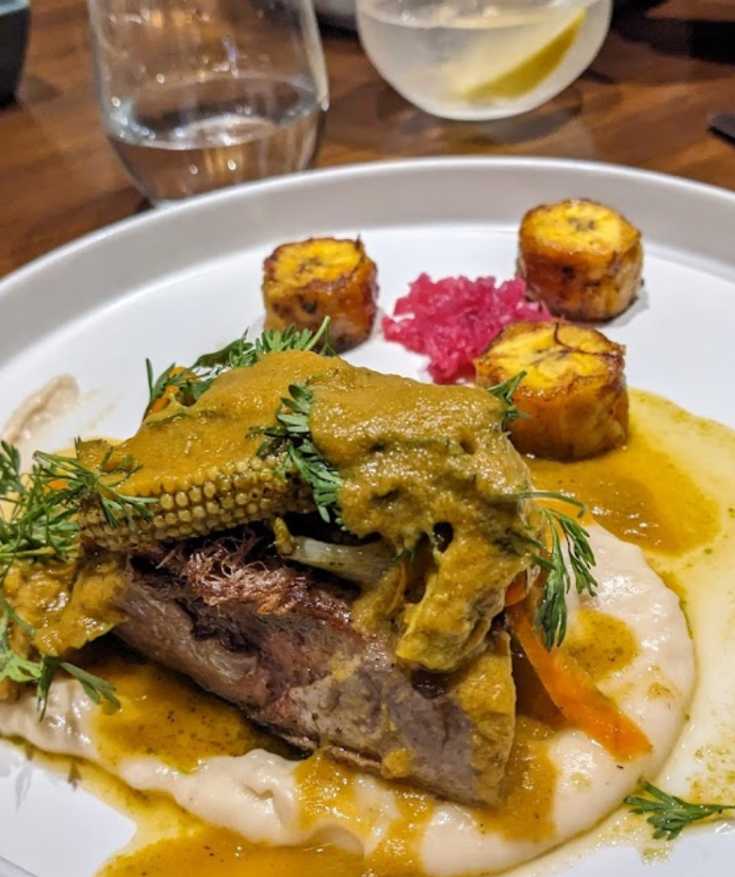 They were all magnificent, especially the traditional sope, which is delicious and complex. Of course, no meal is complete without a refreshing margarita or two.
Carmela Y Sal serves authentic Mexican cuisine, including tacos, burritos, tamales, enchiladas, quesadillas, and more. They also offer a selection of appetizers like guacamole and chile con queso.
#3: Contramar
📍 Calle de Durango 200, Roma Mexico City
💲from $30 USD
Contramar is a seafood restaurant that offers a wide range of creative dishes. The casual atmosphere is elegant, making it the perfect spot for a romantic evening out.
Contramar is well-known for its ceviche and fish tacos, but the menu also features delicious soups and salads.
The tostadas atún were a standout. The tuna melts in your mouth when mixed with crunchy leeks and creamy aioli.
Fish Contramar, fish tacos al pastor, soft shell crab tacos, and Merengu Con Fresa are also wonderful. The strawberry meringue & fig tart makes a great dessert, too.
Contramar has several vegetarian options, such as an avocado tostada, quinoa salad with roasted vegetables and kale, roasted cauliflower tacos, and a vegetable plate with grilled zucchini, mushrooms, eggplant, and peppers.
#4: Lorea
📍Sinaloa 141, Roma Mexico City
💲from $85 USD
Lorea is another great restaurant that offers traditional Mexican cuisine. Lorea also has a great selection of wines, beers, and cocktails.
The atmosphere is elegant yet warm and inviting. Whether you're looking for a romantic dinner or a cozy lunch, Lorea is the place to go.
You should try the Mole Coloradito. Especially when it comes to drinks, try their cocktails, Spanish rosé, Mexican red, Tokay.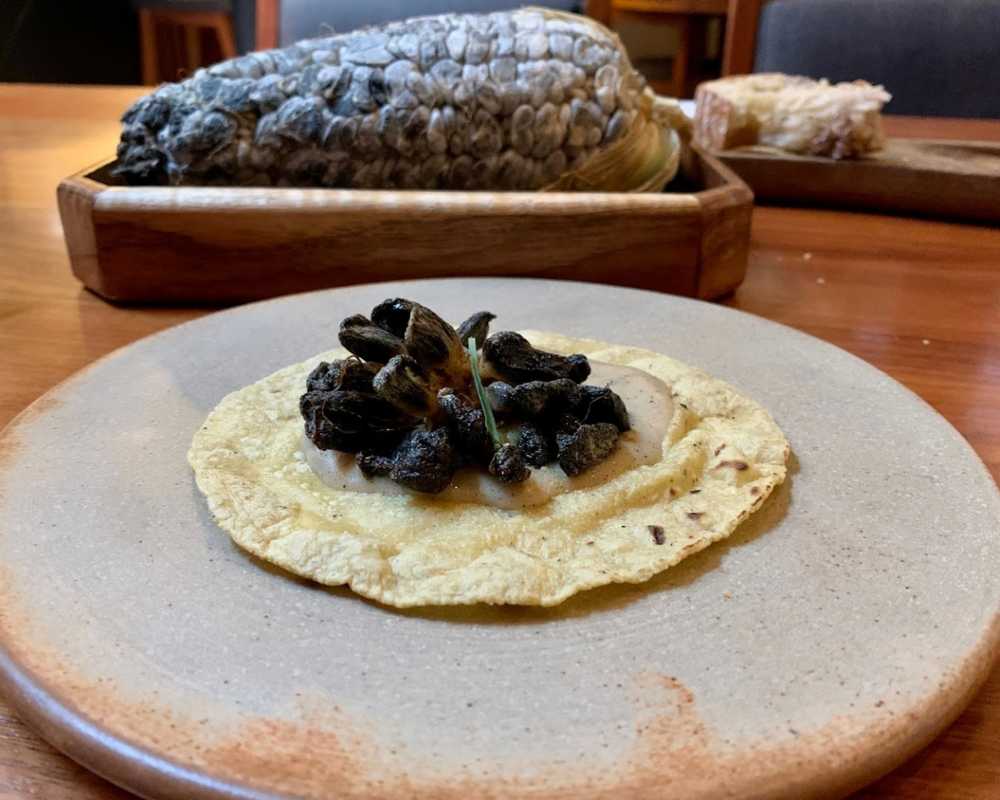 The pickled mussels in the mussel course are interesting. You can also enjoy their Chile and Huitlacoche. As for dessert, the squash blossom is quite interesting.
Lorea is also a great bargain, as it offers an 11-course tasting menu for $80 per person, which is about 30% cheaper than other fine dining restaurants with international reputations in Mexico City.
#5: Maximo Bistrot
📍Av. Álvaro Obregón 65, Mexico City
💲from 180 USD
As an authentic farm-to-table restaurant, Maximo Bistrot is a relatively new thing in Mexico City.
In addition to sourcing fruits and vegetables grown in the nearby chinampas of Xochimilco and the surrounding estate, the menu changes regularly to reflect the seasons and availability of local produce.
For starters, try hamachi sashimi with XO sauce, mushroom soup, and fresh pasta. One of the best-tasting appetizers was the stone crab ceviche appetizer with cactus leaves and mole tostada.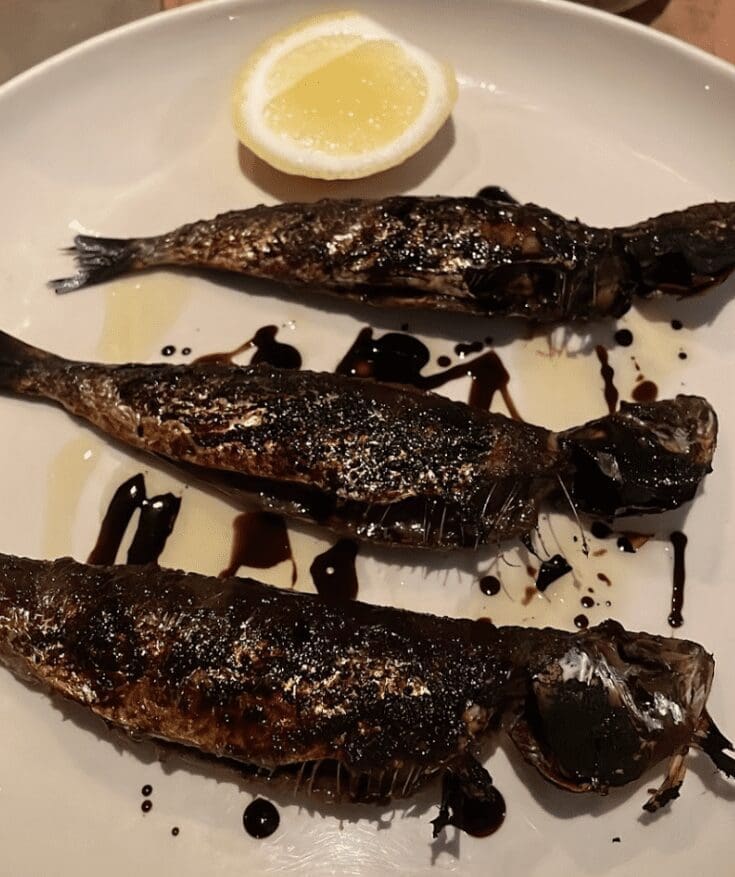 The morel mushroom risotto and red snapper filet entrees were outstanding. The dark chocolate macadamia torte was incredible as a dessert.
For $180 USD, you can order their tasting menu without pairing, but for $244 USD, you can add their "Baja" oysters with ponzu (9 pieces).
It is recommended to make reservations in advance at Maximo Bistrot. This way, you can ensure that a table will be available for you and your guests when you arrive.
If you plan on walking in, getting a table might not be easy as the restaurant can get quite busy.
#6: Nicos
📍Av. Cuitláhuac 3102, Mexico City
💲 $30 USD
Nicos is a popular Mexican restaurant located in the historic center of Mexico City. The menu features traditional Mexican dishes and some international dishes with a Mexican twist.
The lively and casual atmosphere makes it the perfect spot for a family dinner or brunch.
You can try their chicken mole and filet Nicolasa with excellent Mexican wine. Calamari and buñuelos were also great, especially for starters.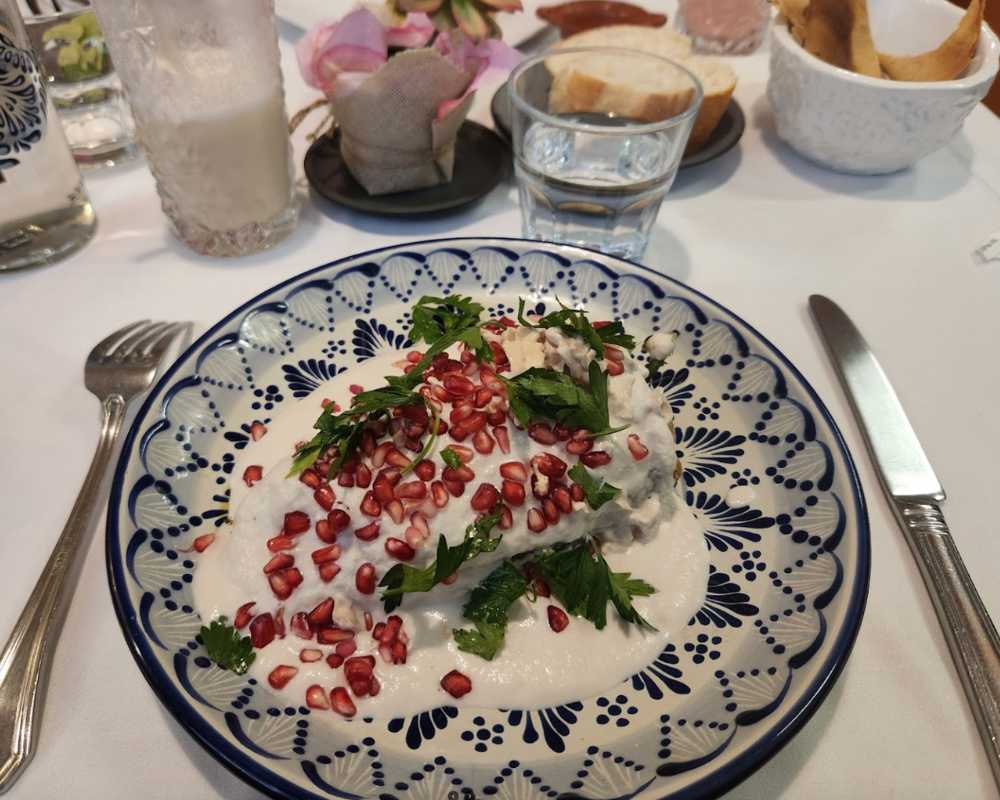 Their taco made with goat is exceptional. The restaurant also has a wide selection of tequila and mezcal. The prices of the main dishes and desserts vary depending on what is offered on the menu.
However, they usually range from $6 – $20 USD per dish. Some dessert options are also available in half-size portions for a lower price.
Nicos Mexico accepts both reservations and walk-ins. However, they recommend making a reservation in advance to guarantee a seat and avoid waiting times.
#7: Pujol
📍Tennyson 133, Polanco Mexico City
💲 from $120 USD
Pujol is a fine-dining restaurant it has a chic and modern atmosphere. Pujol is a destination restaurant in Mexico City, serving modern Mexican cuisine.
The menu at Pujol features creative takes on traditional Mexican dishes using locally sourced ingredients.
Pujol's offering boasts a varied seven-course tasting menu that packs an incredible punch. You can try their famous baby corn with ants and octopus tostada.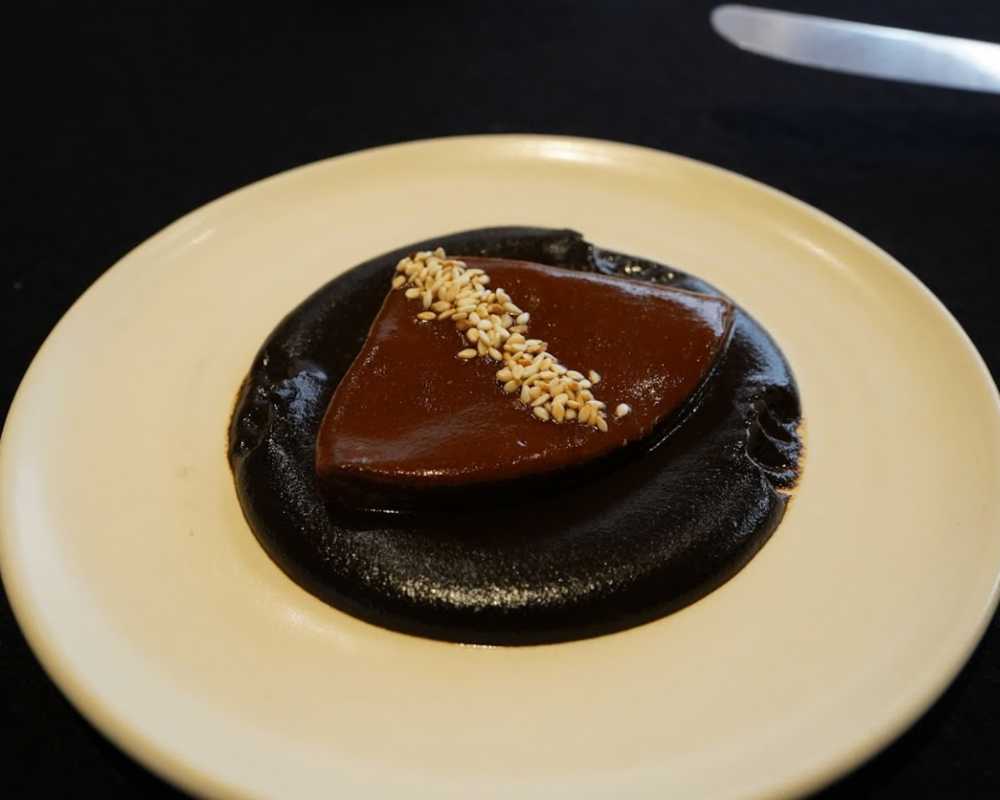 Pujol offers a variety of tasting menus and an à la carte menu. The tasting menu costs $128 USD per person, including tax but not tips.
Drinks for both menus are a la carte and are purchased separately. Their à la carte menu ranges from $8 to $38 per dish.
Pujol does not have a strict dress code, but they do suggest smart casual attire. They recommend avoiding shorts and sandals and opting for something more formal such as slacks or a dress.
#8: Quintonil
📍Av. Isaac Newton 55, Polanco Mexico City
💲 from $120 USD
Quintonil is considered one of the best restaurants in Mexico City. Located in Polanco, Quintonil serves contemporary Mexican cuisine.
With its focus on fresh, local ingredients and traditional Mexican flavors and techniques, Quintonil is fast becoming a classic.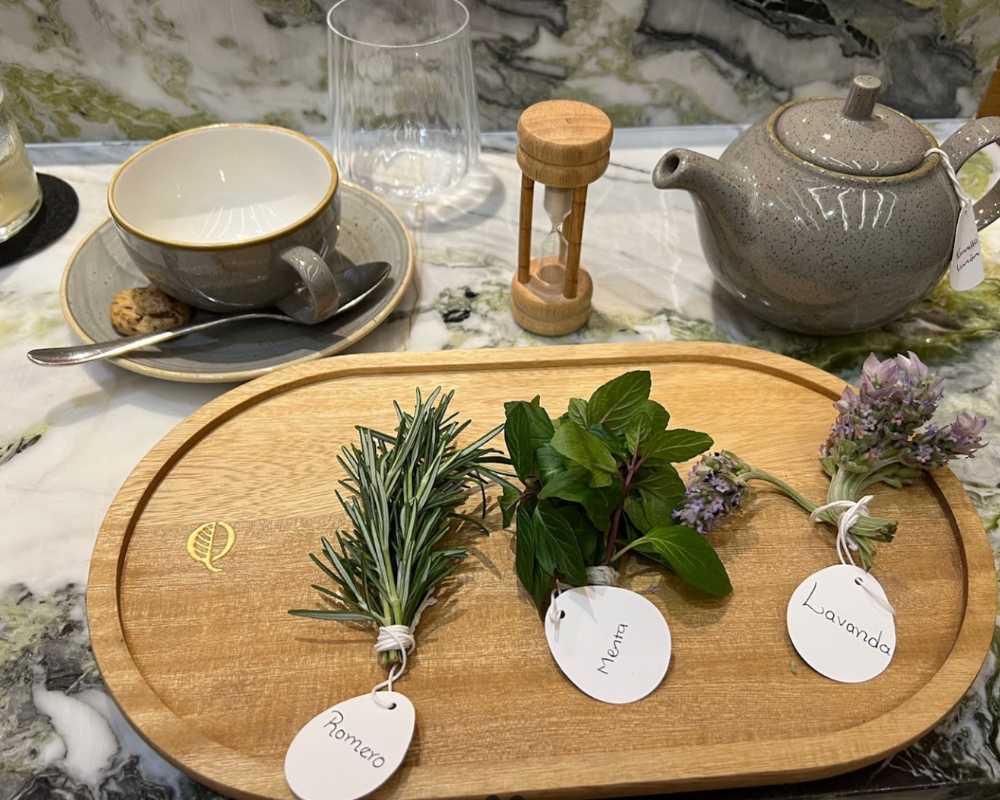 You might find dishes like spider crab in green mole with lime kaffir and blue corn tostadas or cactus sorbet on the tasting menu.
Also available are dishes such as braised oxtail in traditional black recado sauce, charred avocado with escamoles (ant larvae), and Mexican herb chips.
It offers a rotating tasting menu for about $215 per person, or you can order a la carte, in which case you should order the crab tostada with habanero mayo and the ant chorizo with creamy, cheesy rice.
#9: Rosetta
📍Colima 166, Roma Mexico City
💲from $40 USD
It is located in Colonia Roma. Its cuisine is based on a deep respect for Mexican ingredients. Its a la carte menu, which changes permanently according to the availability of products, is both contemporary and traditional.
There are several favorites on the menu, including corn tamales with celeriac, sea bass with samphire, and white mole with fermented carrots.
The restaurant is regularly listed on Latin America's 50 Best Restaurants and has a sourdough bakery on-site.
Prices at Rosetta range from $8 to $20 per dish. Try the corn tamales with celeriac at $15.50. The tasty risotto costs $14 USD, and the ala carte items are priced individually.
#10: Sud 777
📍Blvrd de la Luz 777, Mexico City
💲 from $80 USD
As of today, the restaurant serves a tasting menu that changes according to the season, most of which comes from its orchards.
In addition to enjoying a cocktail or glass of wine on the terrace lounge, visitors can also relax and take a break from the city's hustle and bustle.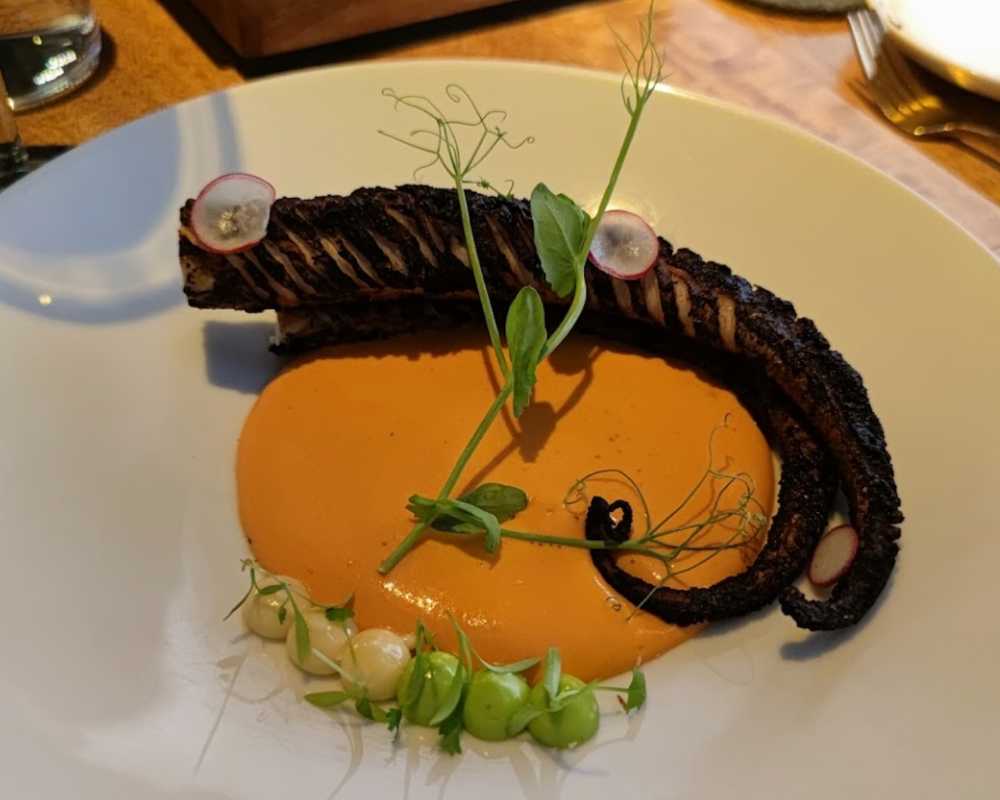 With its 16-step tasting menu featuring sweet potato lollipops, Mexican-style rice and a 'perfect' egg, soft-shell crab with surf and turf mayonnaise, and a 'perfect' egg, the restaurant is a regular on Latin America's 50 Best.
It is seasonal, with much of the food on the menu coming from the restaurant's garden. Mexican vintages give the wine list a local feel.
🌮 Best Mexican restaurants in Mexico City
#11: Los Danzantes
📍 Parque Centenario 12, Coyoacan Mexico City
💲
With its distinctive Mexican cuisine paired with the highest quality mezcals, Los Danzantes Coyoacán is a national gastronomic icon with essence and history.
It has blended ancient and contemporary Mexican cuisine since 1995, offering flavors that transport us to every corner of this country, a dance between the past, the present, and the future.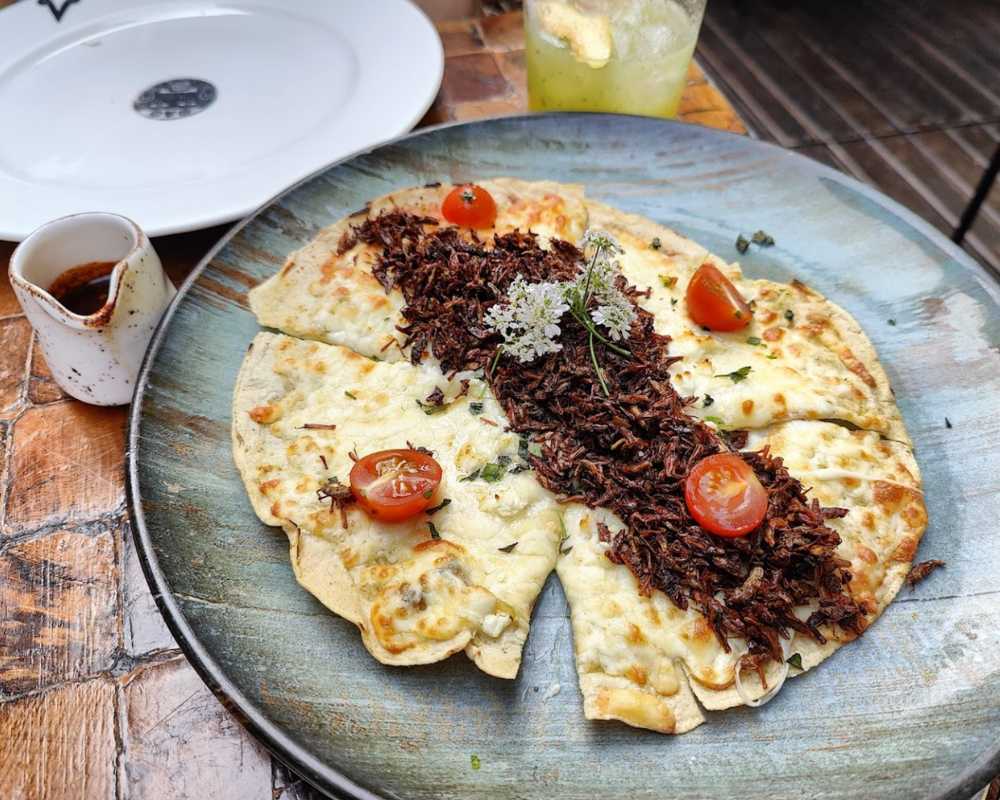 The Tuna ceviche on tostada, esalada crocante with walnuts and veggies, and their Linguine albondiga are highly recommended.
Their Mogo Mogo is also so tasty that it gives a different flavor to your mouth. For dessert, don't forget to try their goat cheese Flan.
#12: Azul Historico
📍Isabel La Católica 30, Historic Center Mexico City
💲from $24 USD
It is one of the best restaurants in Mexico City. Azul Historico is a charming restaurant in the open-air courtyard of the 17th-century Downtown Mexico Hotel, offering a variety of traditional Mexican dishes.
The restaurant is located in the city's historic center, a pleasant place to relax for a late lunch.
A classic, spicy mole negro de Oaxaca and cochinita pibil can be tried here, along with a legendary mole negro de Oaxaca.
There are no wild flourishes here, just well-executed, elegant plates. The enchiladas are filled with hibiscus flowers, the same flowers used to make the Jamaican tangy drink.
The strongest drinks on the list are sippable tequilas and mezcals. One of their specialty is the Lechon tacos, Quintana Roo. which cost only $280.
Azul Historico is a great restaurant for kids. The atmosphere is relaxed and welcoming, and the menu features plenty of kid-friendly options.
There are also a variety of sweets available for dessert, as well as kid's meals available at a discounted price.
#13: Los 3 Reyes
📍Pablo Veronés 12, Mexico City
💲from $2 USD
A modern atmosphere and live music at night make this restaurant a perfect place to unwind after a long day at the office.
They serve traditional Mexican cuisine prepared with only fresh and authentic ingredients.
It is an excellent place for barbacoa in Mexico City. The meat was very soft and delicious.Youcan have the best lamb barbacoa de hoyo ever.
Los 3 Reyes guarantees you well-crafted pancakes and homemade tortillas, especially their tasty blue corn tortillas.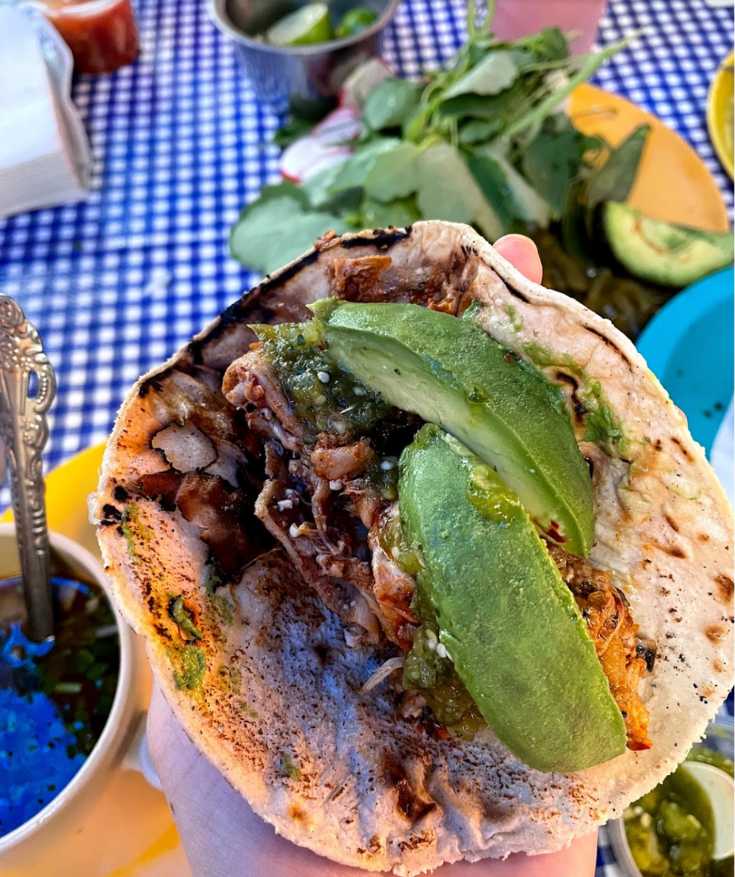 Do not miss the opportunity to try their amazing beer. Make sure you order their consome as well.
This resto is very affordable and delicious. You can order their Quesadillas, burritos, and tacos for only $7.
They also have Asada Taco Salad for only $10.Lastly, you can enjoy their famous Barbacoa De Borrego Por Libra for only $10.
Los 3 Reyes is pet-friendly and does allow dogs on their outdoor patio. However, they must always remain on a leash and be accompanied by a human.
There is also a delivery option available for Los 3 Reyes. You can order directly from their website or over the phone.
#14: Ticuchi
📍Petrarca 254, Polanco Mexico City
💲from $10 USD
There are some culinary delights in this dark, atmospheric setting. You can expect stellar food prepared by Mexican chef Enrique Olvera in this cave-like space with an open kitchen.
Despite this, the drinks are certainly up to snuff, and it has more of a bar feel than a restaurant.
An impressive selection of cocktails is available to complement the extensive list of agave spirits, including various mezcals, sotols, and other unusual agave spirits.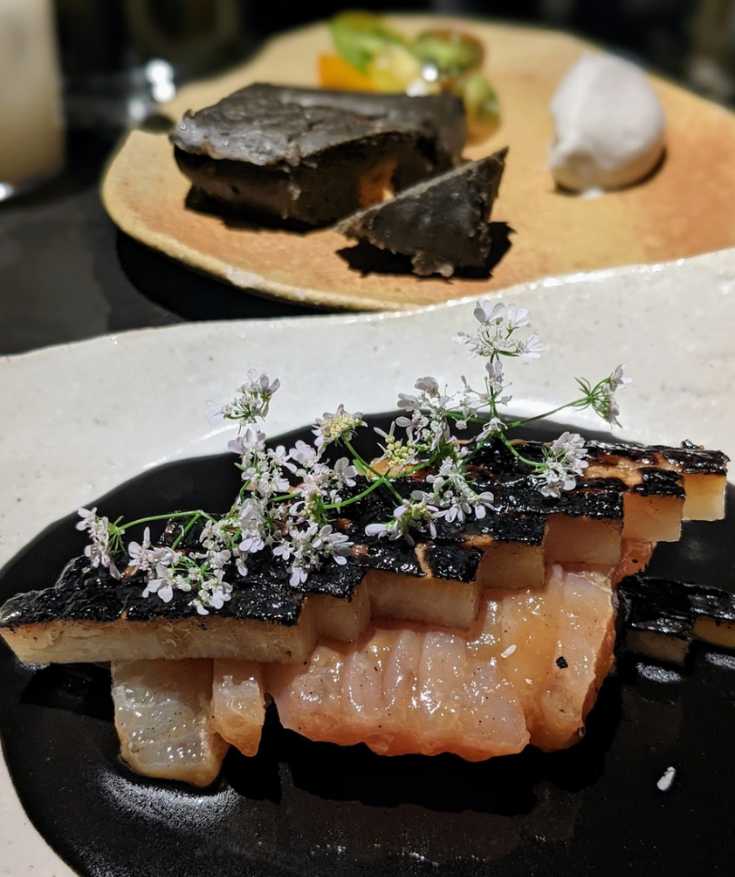 Be sure to order their "para compartir". Try their aubergine and oregano tamale was the best, and you won't be able to stop thinking about it. At Ticuchi, the para compartir (sharing plates) range from $5-10 USD.
The mezcals and cocktails range from $9-14 USD. The menu offers a variety of options, including classic Mexican favorites such as margaritas, palomas, and micheladas.
Ticuchi does not require guests to dress in any particular way. The restaurant is casual and comfortable, so you can feel free to wear whatever you'd like.
#15: Siembra Taqueria
📍Av. Isaac Newton 256, Polanco Mexico City
💲from $10 USD
The service bar is the centerpiece of Siembra Taqueria, which pays homage to the taco restaurants once found in every city district.
There are only a few seats at this cute restaurant specializing in heirloom corn, nixtamal, corn-based "antojitos" (small bites), and tacos. Enjoy the chefs' passion for corn and fresh, seasonal ingredients.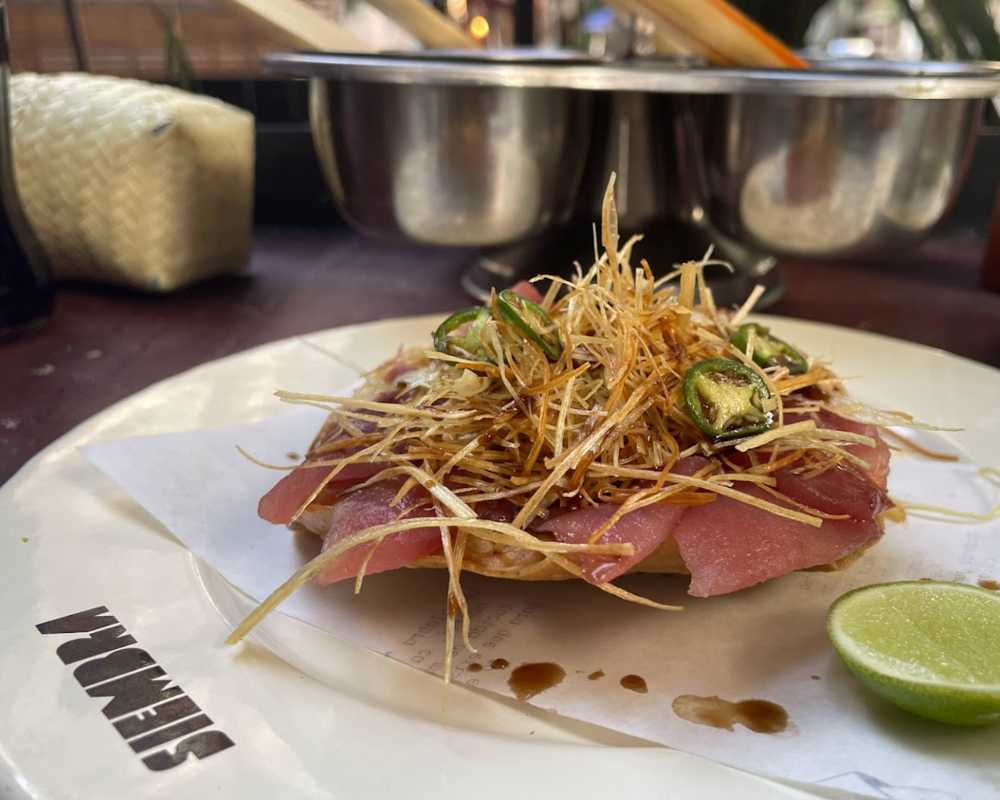 Its menu includes octopus tacos, squash-blossom quesadillas, and chicharrone-stuffed tlacoyos. The tacos de carnitas, lobina al pastor, alambre tacos with shrimp and octopus, sopes de pica, and tamales are among the best in the city. Their soft-shell crab tacos are also excellent.
At Siembra Taqueria, you will find your favorites very affordable and delicious. You can order their tamales for only $40, their tostadas for about $45, and their best tacos for about $30.
#16: Mari Gold
📍Calle Gob.Protasio Tagle 66A, San Miguel Chapultepec Mexico City
💲$10 USD
They have become known for their intersections of Indian and Mexican foodways.
Mari Gold is a daytime restaurant serving breakfast, lunch & brunch from 10 am to 5:30 pm Wednesday through Sunday in the San Miguel Chapultepec neighborhood, near the Bosque de Chapultepec and some of the city's best art galleries.
There are many vegetarian options at the restaurant, including the Molote Tikki, a tender dumpling made of beans and sweet plantains with a sweet and spicy sauce, and the Sabudana Vada, a fried potato and tapioca ball with a beautiful herb sauce.
You must leave some room for dessert, the refreshing Falooda, homemade sorbet topped with crispy rice noodles, jam, and condensed milk.
The Mari Gold's Molote Tikki is priced at $20 USD. You can enjoy their refreshing Falooda for $10 USD. Their great main dishes range from $15 to $30 USD.
#17: Bella Aurora
📍Puebla 242, Roma Mexico City
💲 from $12 USD
There's no doubt that Bella Aurora is a hidden gem in Mexico City. It is a traditional Italian restaurant with a terrace on the corner of Puebla street and Medellin street.
This restaurant serves traditional Mexican fare in a cozy setting, providing the perfect setting to eat homemade food while enjoying Mexican hospitality.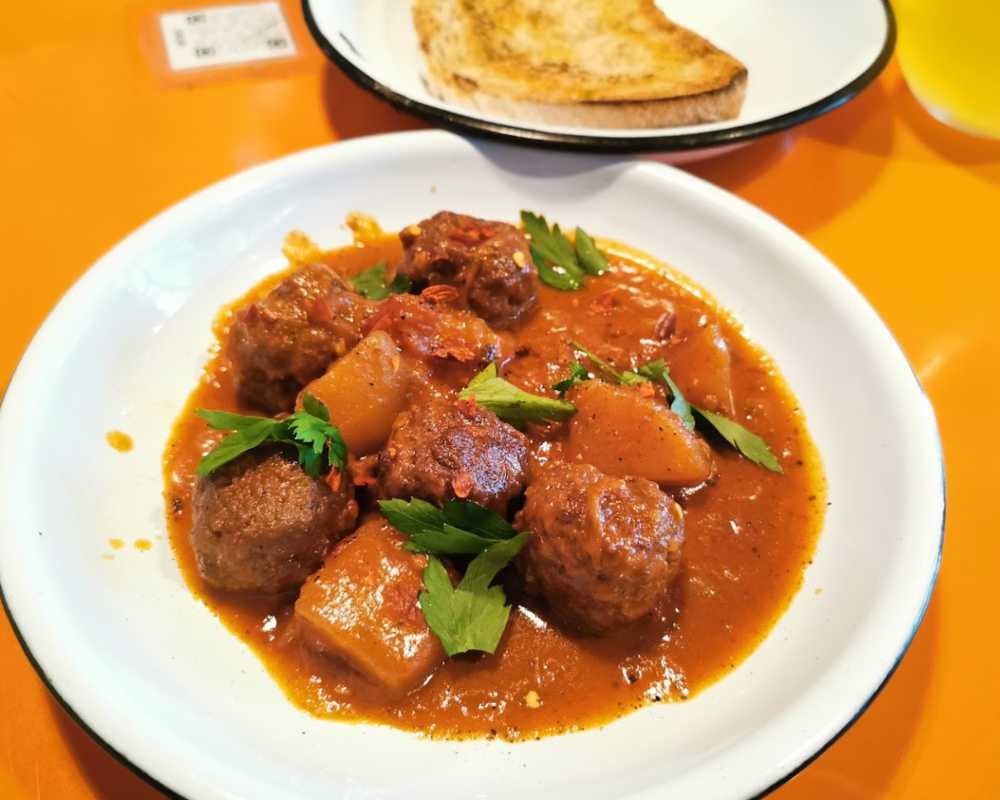 A brick oven pizza with delicious ingredients is highly recommended. Their fantastic wine and prosciutto are a great combination. Their mezzanine is also beautiful and low-key.
The tiramisu is an amazing dessert that has a great rich deep coffee flavor. You can also order warm matcha, a coffee and a cardamom Berliner, which is always delicious.
The prices of the pizzas at Bella Aurora vary depending on the size and toppings. The small pizza starts at $12, the medium at $18, and the large at $24. Enjoy the tiramisu at Bella Aurora for only $8.
#18: Migrante
📍Chiapas 186, Roma Mexico City
💲 from $15 USD
You will learn about Mexican regional ingredients and how they interact with other culinary cultures through Migrante's tasting menu.
The restaurant's name symbolizes the concept of culinary migration and exchange: nine dishes that take you across Mexico, Europe, and Asia.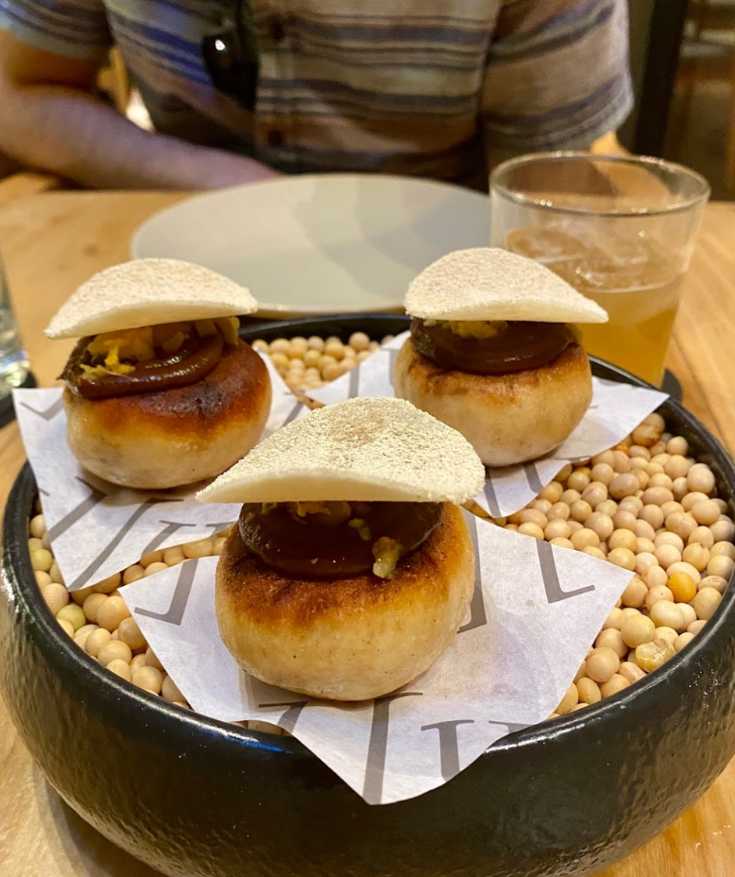 Their tasting menu is fantastic, with an explosion of flavors and magic mixes of cuisine. You can get a mezcal-based cocktail with a nice kick or beef tartare with fried yam, which is an exciting combination.
Try their duck specialties, or add fried shrimp tacos to your order. Cold appetizers are also a must, such as a crab salad, for only $15 USD.
For the main dish, you can have the aged duck for only $31 USD. For dessert, they offer the cured cheese tart for only $11.
#19: Expendio de Maiz Sin Nombre
📍Av. Yucatan 84, Roma Mexico City
💲from $10 USD
If you're looking for a delicious meal in Mexico City, you can't go wrong with Expendio de Mais. Known for its traditional Mexican cuisine, this restaurant certainly doesn't disappoint.
The concept is rural Mexican food based on heirloom corn they source, nixtamalize, and grind in-house (as well as supply many other Mexican restaurants).
There is no menu (although vegans and vegetarians are catered for). Instead, the team asks what you like and makes a stream of flavourful dishes based on the tortilla, which they source, nixtamalize and grind in-house from heirloom corn.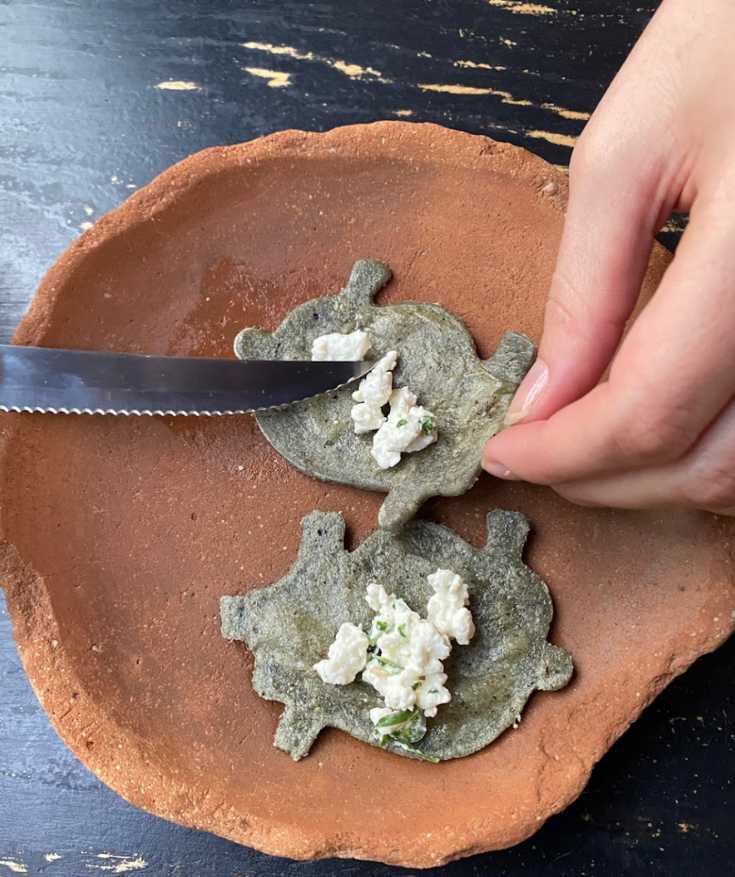 There are not many seats, and it is pretty close. Fresh guava juice is a must-have for those who like adventure and new experiences.
In addition, they only accept cash, and the food is on the pricey side for CDMX, so It is recommended to bring at least $600 for two people and even more if you're extra hungry.
For four rounds of dishes, some had about $600, and the waiters spoke some English. When you arrive, a waiter explains how the restaurant works before you receive your first dish.
#20: La Esquina de Chilaquil
📍Alfonso Reyes 139, Mexico City
💲from $2 USD
This no-frills food stand is a favorite among locals and visitors alike. La Esquina de Chilaquil serves traditional Mexican dishes made with heirloom corn sourced, nixtamalized, and ground in-house.
There's no menu – tell the team what you like, and they'll whip up a stream of delicious dishes for you to enjoy!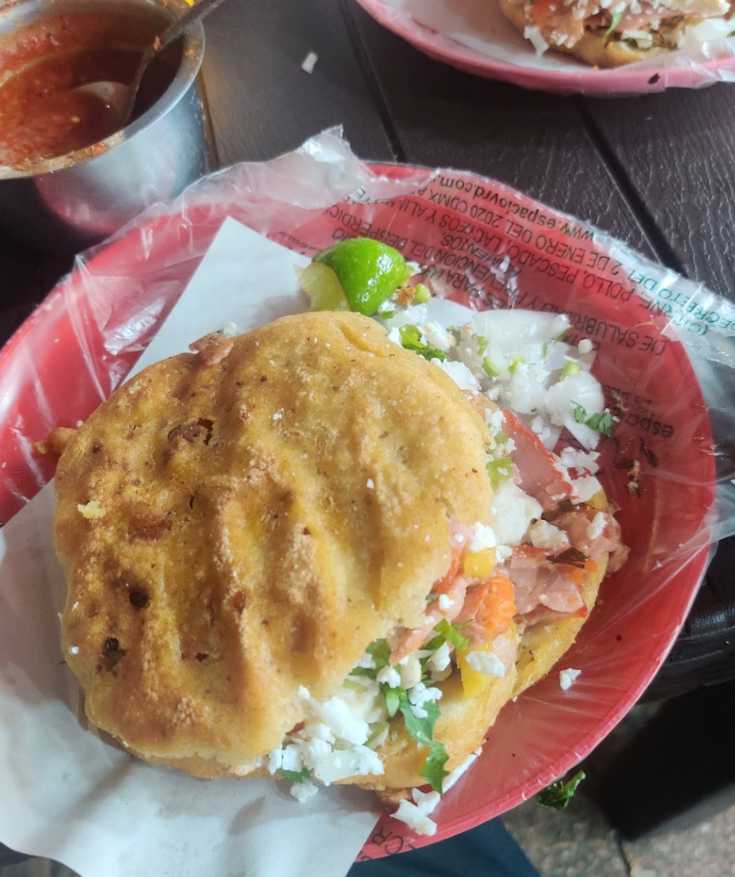 Try the torta de chilaquiles — a mouthful of carbs, fat, and soulful satisfaction; it was a strangely charming, sloppy creation. The green Chilaquil Cake and Vegetarian Green Chilaquiles were equally delicious.
With a cake and milanesa torta you can have a complete breakfast for only $2 USD. It's a corner in La Condesa where you can get the best milanesa tortas with chilaquiles at an unbelievable price.
#21: Arango Cocina de Raices
📍Av. de la República, Mexico City
💲from $20 USD
A contemporary Mexican cuisine restaurant and an emblematic character from the Mexican revolution.
Their facilities have an art deco style from the 30s and 50s, a style that emerged in Paris at the turn of the 20th century, with furniture and lamps that reflect the time.
The baroque mole enchiladas and the Croque-Madame with pulque bread are 100% recommended. The traditional carajillo is more than perfect.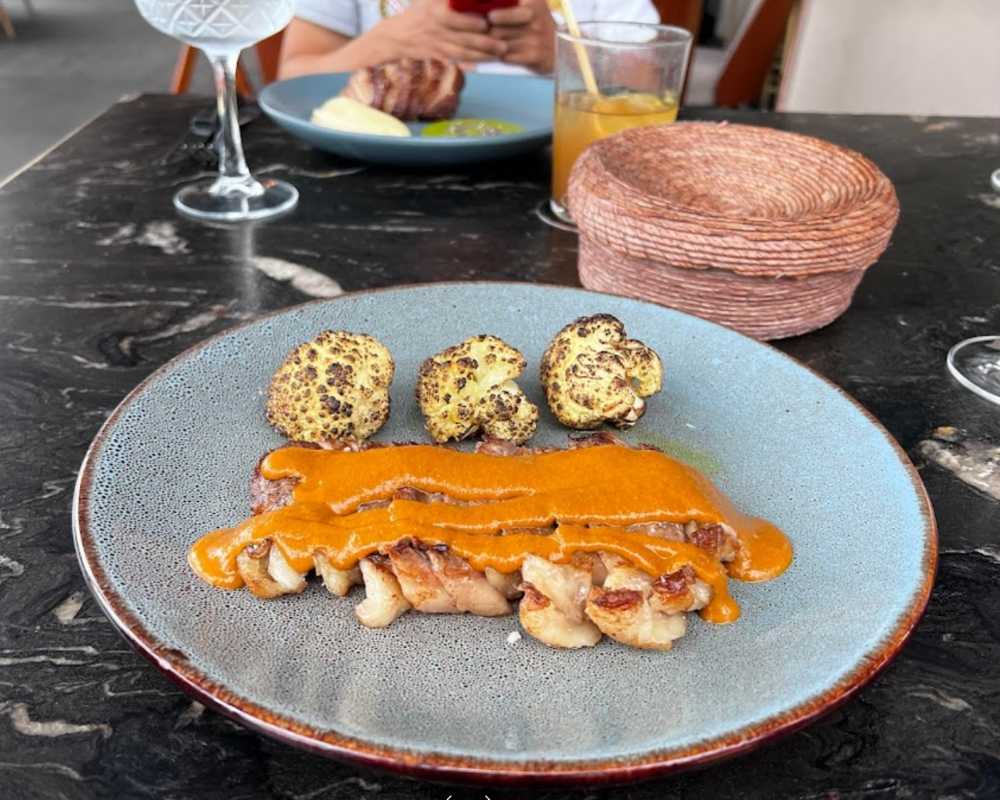 You can also order guacamole for a starter. And to close with a flourish, the warm chocolate cake with mint ice cream is the best for dessert.
The price of Arango's servings depends on the type of food you order. Generally, a meal for one person will cost around $15 to $20 USD.
The desserts at Arango range from $4 to $7 USD, and their main dishes range from $10 to $30 USD.
There is no dress code at Arango. Customers are welcome to dress casually or however they feel comfortable.
🥂 Best brunch restaurants in Mexico City
#22: Ciena
📍 Alfonso Reyes 101, Condesa Mexico City
💲from $10 USD
If you're looking for a delicious Italian meal in Mexico City, check out Siena. This restaurant offers classic dishes like spaghetti and meatballs, lasagna, and chicken parmesan.
The portions are generous, and the atmosphere is pleasant and inviting. Whether you're in the mood for a romantic dinner for two or a night out with friends, Siena is sure to please.
You can try and enjoy their salad, which has the creative combination of excellent textures and tastes. Their mezcal cocktail is also very fresh and tasty.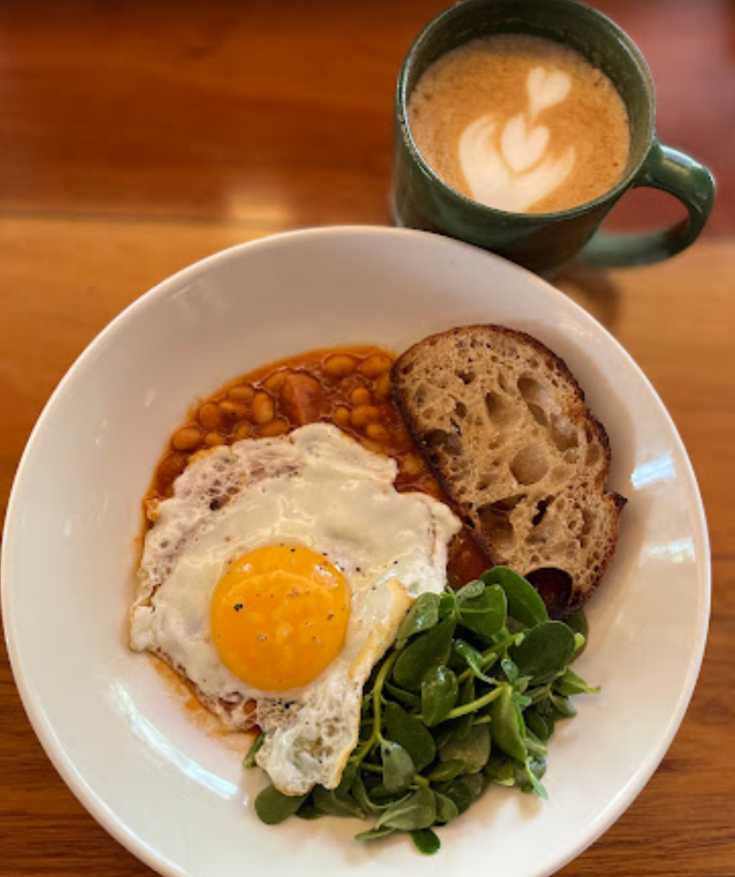 Choosing a dessert, you should try the cheesecake. The brioche with scrambled eggs, bacon, and cheddar are flavorful with a light bun. Don't forget to try their lovely Lattes to complete your day.
You can order and enjoy their spaghetti and meatballs for only $19.99. At the same time, you can have their lasagna for only $21 USD. You can also have their refreshing cocktail drinks at a price range of $13 USD.
Ciena does take reservations. You can make a reservation online or by calling the restaurant directly It is also a family-friendly restaurant. The menu is designed to cater to all ages, with plenty of options for kids.
#23: Animal Masaryk
📍C. Calderón de la Barca 108, Polanco Mexico City
💲 from $12 USD
Restaurant bar serving new grill cuisine with international and urban whims and Japanese omakase, without losing the great Northeast essence.
This place offers low prices for tasty meals and cute decor and ambiance for a relaxed atmosphere.
This restaurant guarantees you good tiradito and fillet steaks. Their sushi was very fresh and tasty. It's nice to try their great cortado as well.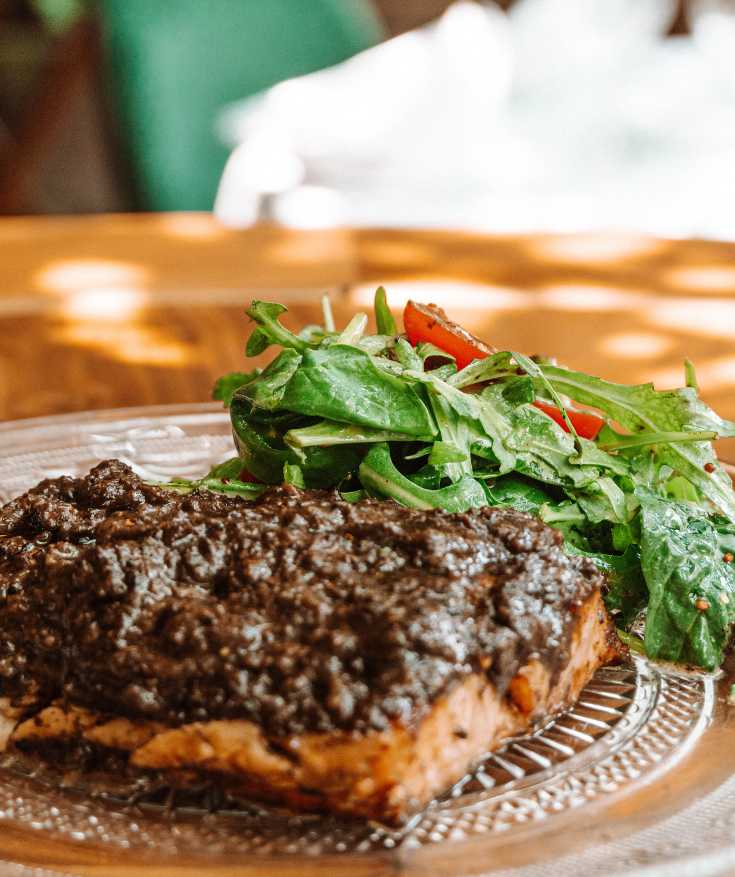 Hummus con chiles toreados and salmon ceviche are the favorites of the house.
For a great starter, try the Caesar salad, which costs about $12 USD. Their specialty is the Grilled Breast, which is about $15 USD.
As for their tacos, the 3 falafel tacos only cost $10 USD. If you're looking for a great restaurant in Mexico City, check out Animal Masaryk. You won't be disappointed!
#24: Mochomos
📍Av. Paseo de las Palmas 781, Lomas de Chapultepec Mexico City
💲 from $7 USD
Featuring an honest kitchen that blends the best flavors, colors, and textures to present you with a wide array of starters, Mochomos is a restaurant-bar that offers a new gastronomic concept based on the creativity and tastes of signature Sonoran cuisine.
As part of the Mochomos Palmas Hotel, you will find first-class facilities, private rooms with the best details, and an incomparable terrace.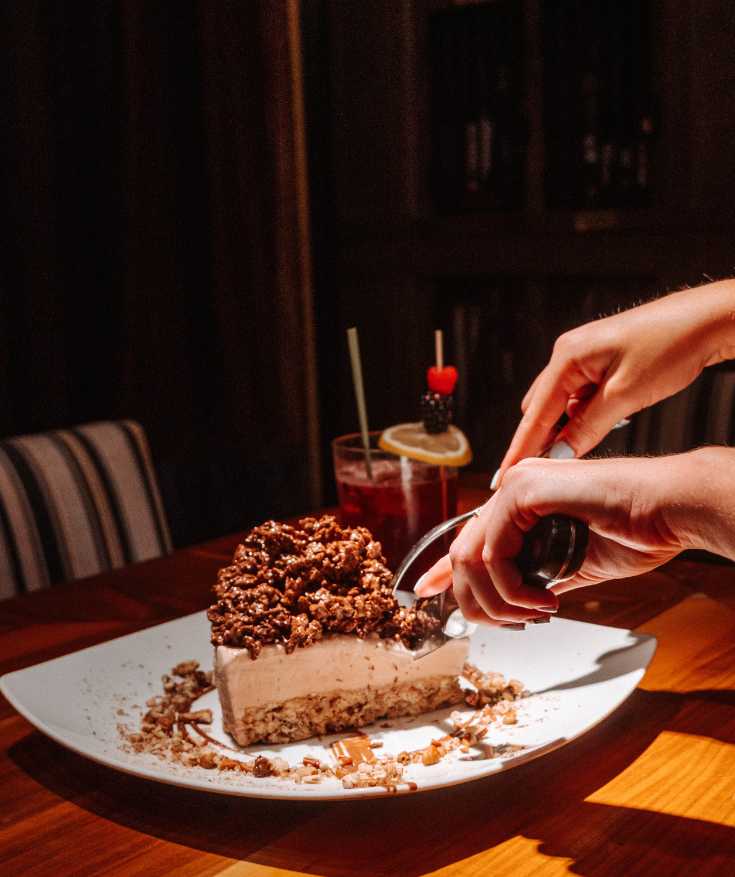 You can relax and enjoy their muddy jars. Try their salmon with capers, cauliflower, and Mochomos meat tacos, which were particularly great. Everything was fresh.
The shrimp options are unique, and any gin cocktails are highly recommended. The Mochomos rib eye is, without a doubt, essential.
The prices of the seafood dishes at Mochomos vary depending on the specific dish. Generally, they range from around $4- $7 USD. The marlin tacos with octopus dish at Mochomos costs $7 USD.
#25: Casa Prunes
📍Chihuahua 78, Roma Mexico City
💲from $13 USD
A relatively new restaurant and cocktail bar in Mexico City, Casa Prunes has a gorgeous Art Nouveau-style mansion setting.
As well as zero waste, seasonality is a priority. The central terrace features an impressive bar that looks like something out of The Great Gatsby, with cocktails presented there.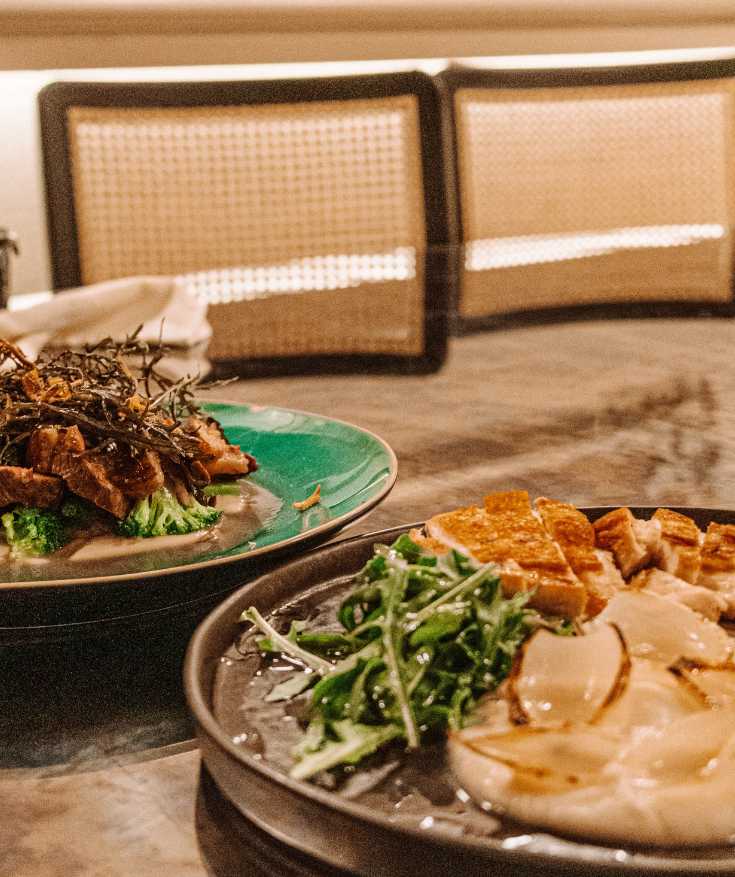 The drinks themselves are playful takes on classics, such as the Non-A Negroni made with vodka distilled with Morita chile, Mexican whiskey Abasolo, Cynar, and Campari.
The restaurant also offers a selection of Mexican spirits and wines fermented in-house. You can enjoy oysters, Mexican brunch dishes, Mimosas, Spritzes, and more on Sundays.
#26: Saint
📍Gral. Benjamín Hill 146-1, Mexico City
💲 from $5 USD
Saint Panaderia is a bakery in Mexico City. Central Mexico is located on Avenida Benjamín Franklin. Saint Panaderia is near the Patriotismo Metro Station and Parroquia San Jose de la Montana church.
This is where you can get a French breakfast with various bread and cakes made by professional people driven by French chef Gwen.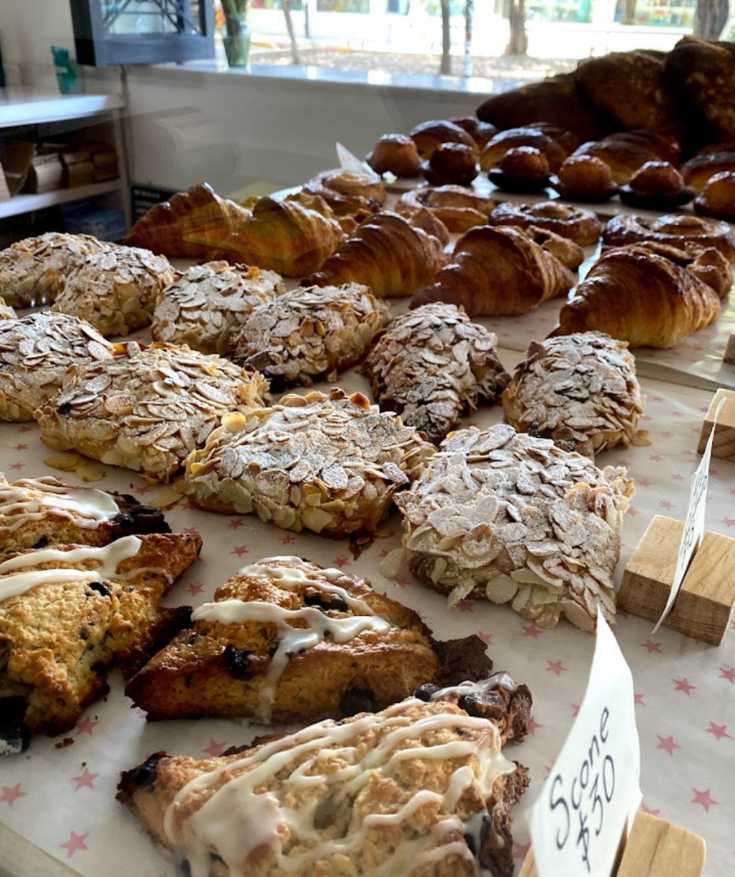 Try their empanada de manzana (apple empanadas), which was crisp outside, soft inside, and not too sweet ($2 USD).
Their fresh and soft sourdough with olives ($2 USD), raisin roll, and almond croissant ($3 USD) are a must!
Saint offers delivery options for customers. You can order their food online through their website or a third-party delivery app in Mexico like Uber, Rappi, and Didi.
#27: Botanico
📍Alfonso Reyes 217, Condesa Mexico City
💲 from $10 USD
Botanico is located in the heart of the city and offers à la carte cuisine featuring fresh ingredients. Chefs Alejandra Navarro and Ernesto Hernandez combine local ingredients with versatile techniques, creating a menu based on local ingredients.
Located in an atypical garden filled with cacti and plants, the atmosphere is relaxed, giving it a unique urban feel.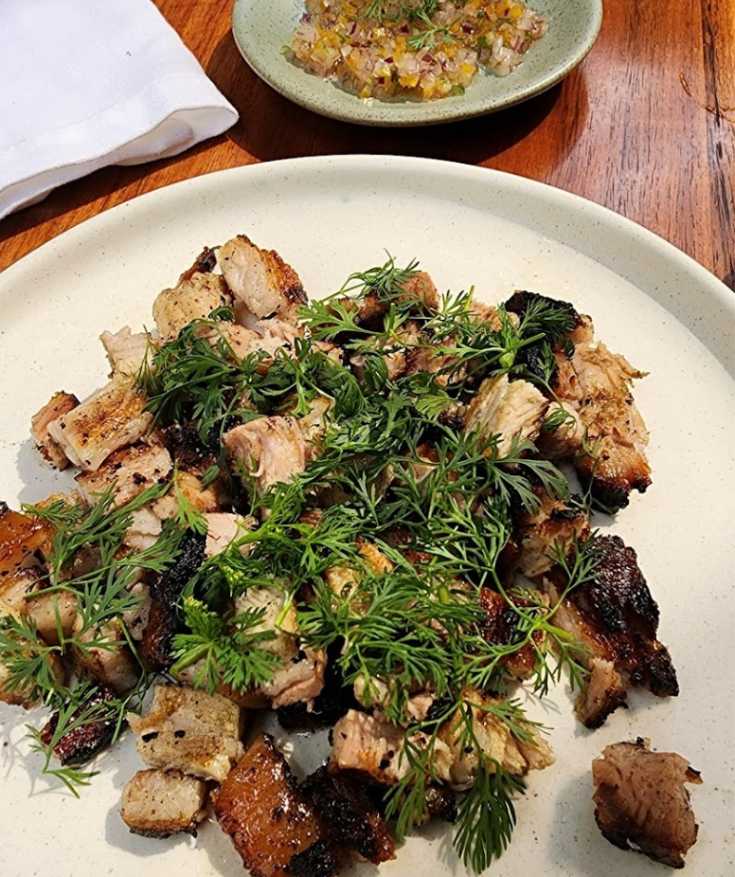 Try the ravioli and rice as well as the tiradito. The oysters were of amazing quality & the ginger sauce was a hit.
The tuna tartare ($14 USD) was also incredible, freshly topped with seaweed seasoning. Likewise, the Caesar salad is terrific! If you're looking for a good dessert, try their Brie cheesecake.
Generally, a full portion of tiradito is priced between $8 to $15 USD. While their Brie cheesecake is priced at $8.
#28: Imbiss
📍 Oslo 8, Juárez Mexico City
💲from $22 USD
A fine selection of natural wines, craft beers, and cocktails is available here, along with a primarily European-style menu influenced by American and Asian food.
You can uplift your spirits with a good drink here and indulge in their signature dishes to satisfy your appetite.
They offer dishes like burrata with preserved lemon, herbs, pistachios, eggplant katsu with vadouvan yogurt, green caponata, and more.
In addition to the steak tartare, the bone marrow with the spicy tomato chili paste was delicious. Their fried chicken is also excellent!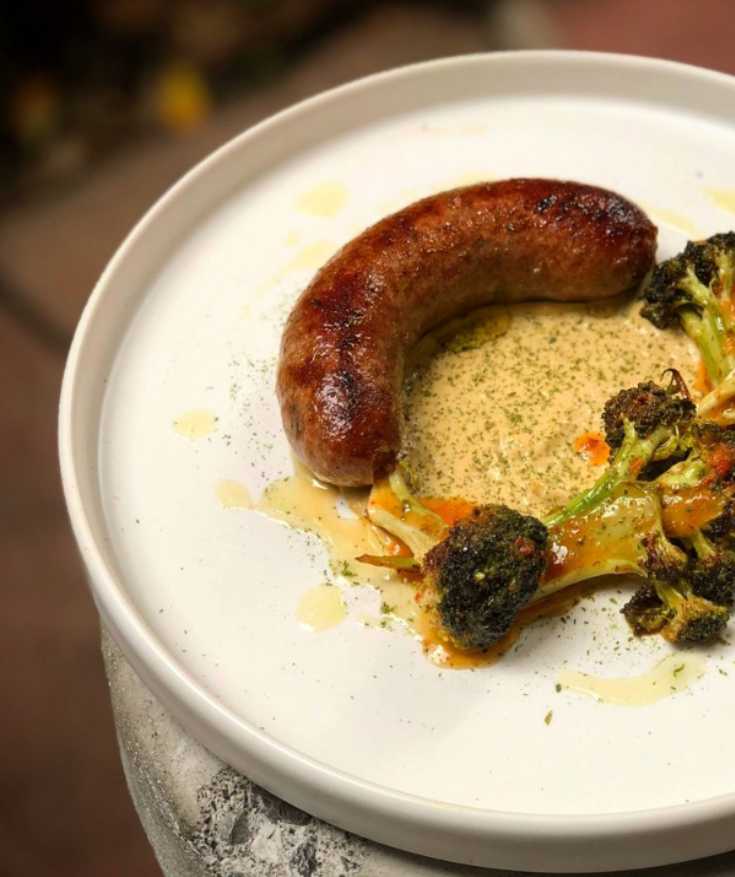 The cost of servings varies depending on the dish. Prices for individual dishes generally range from around $6 to $15 USD. You can order the steak tartare for only $13 USD.
They offer a variety of small plates and sides that can be ordered for individual consumption or shared among customers. Prices for individual dishes generally range from around $6 to $15.
Imbiss is a child-friendly restaurant. They have a variety of smaller dishes for children, such as fried chicken, macaroni, and cheese. In addition, they offer milkshakes and other desserts that kids can enjoy.
Imbiss also offers delivery options. You can order the food through their website or popular delivery services such as Uber Eats.
#29: Toledo Rooftop
📍 Av Chapultepec 461, Juárez Mexico City
💲 from $10 USD
Even though it's technically not in Roma Norte but in Juarez, Toledo Rooftop is right on the spot where both neighborhoods meet, so it's fair game to include it on our list of favorite Roma Norte restaurants.
This boho chic-style terrace is usually a go-to for a weekend fun night.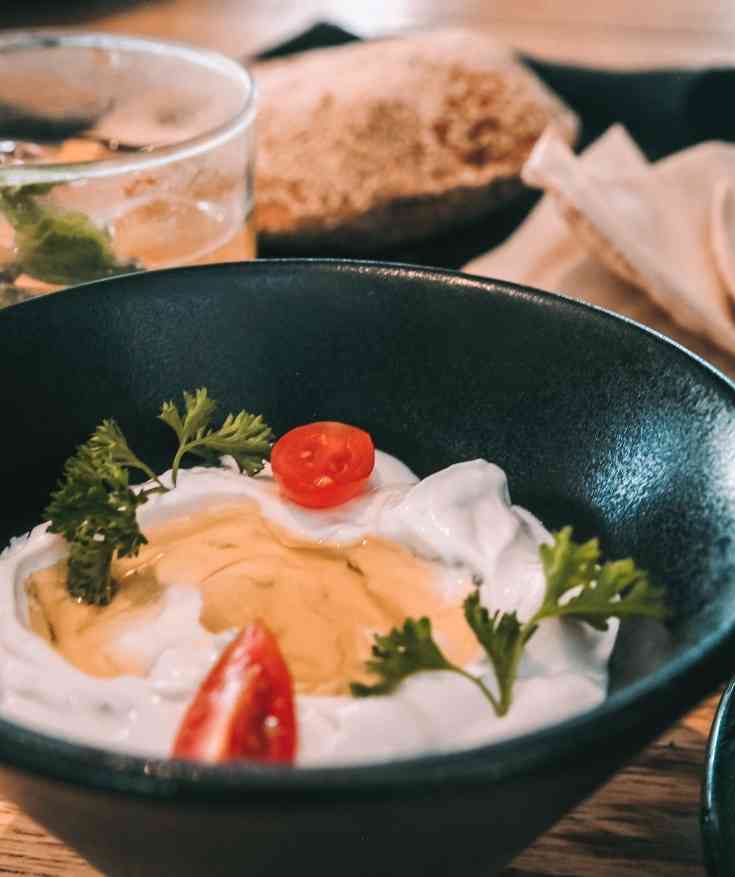 During the day, however, it transforms into a green oasis in the middle of the city where you can head to sample Baja Med-style food from Baja California paired with delicious craft cocktails.
As a bonus, they also host monthly chef takeovers from various restaurants all over Mexico City!
#30: Cafe de Nadie
📍 Chihuahua 135, Roma Nte., Cuauhtémoc
💲 from $7 USD
Café de Nadie is constantly ranked as one of the best bars in the world on the World's 50 best bars, but it also happens to be a magnificent place to have breakfast in Mexico City.
Even though evenings are meant for drinking at this unique listening bar (the music almost always is played on vinyl record players!), this spot in Roma Norte transforms into a cozy coffee shop during the mornings.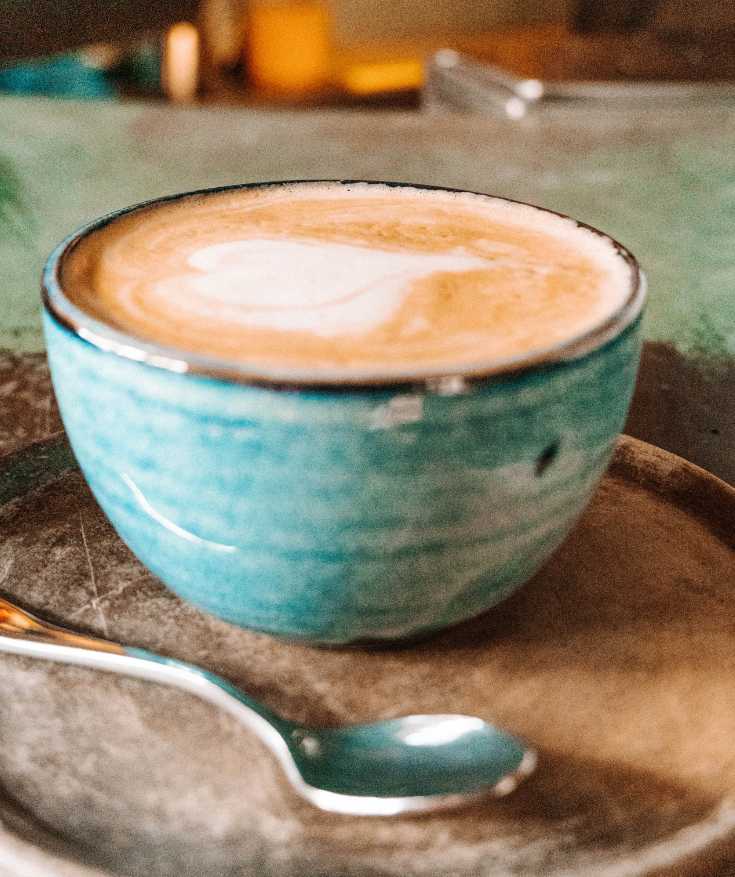 If you're not exactly against drinking in the morning, you can also order a few of their cocktails. Their menu changes on a seasonal basis, but we guarantee you'll love it every time.
The White Room is the recommended breakfast, made of tequila, pixtle, and mamey cream.
🤩 What is the most famous restaurant in Mexico City?
Pujol by Chef Enrique Olvera is one of the most famous restaurants in Mexico City.
The restaurant is located in a converted home in the Condesa neighborhood. It has a patio with an herb garden and a city view.
The menu features traditional Mexican dishes with a modern twist, such as mole poblano with quinoa. Pujol has won several awards, including Best Restaurant in Mexico City.
🙋 Why is Pujol so famous?
Pujol is a world-renowned Mexican restaurant located in Mexico City. The restaurant is known for its inventive and delicious cuisine, as well as its beautiful setting and attentive service.
Pujol has been awarded multiple Michelin stars and is often considered one of the best restaurants in the world. In addition to its excellent food, Pujol also offers an extensive wine list and a wide variety of tequilas and mezcals.
😋 What is the famous food in Mexico City?
Mexico City is renowned for its unique and delicious cuisine. Mexican street food is very popular in Mexico City, with tacos and tortas being particularly beloved. It is also home to many well-known traditional sweets, such as churros with hot chocolate and sweet bread.
There are numerous famous foods in Mexico City, but some of the most popular dishes in the city include:
Tacos al pastor: These tacos consist of spit-roasted pork that is thinly sliced and served on a small corn tortilla. They are often topped with pineapple and cilantro, a popular street food in the city.
Chilaquiles: this dish consists of lightly fried corn tortilla chips covered in red or green salsa and topped with cheese, cream, and other toppings.
Enchiladas are rolled-up tortillas with various ingredients such as meats, cheeses, and vegetables. They are then covered in a sauce (either red or green) and topped with cheese and other garnishes.
Quesadillas consist of a flour Tortilla filled with cheese and sometimes meats or vegetables. The quesadilla is then grilled or fried until the cheese melts.
Tamales are steamed corn dough packets containing various fillings, such as meat, vegetables, or cheese. They can be found throughout Mexico City and make for a quick and easy meal.