Is Sayulita expensive? I would say it is more expensive than its neighbor Puerto Vallarta but I wouldn't deem it as more expensive than Tulum.
In this blog, there are many separate articles about the cost of living in Mexico (by area) but in this case, I am only discussing the travel budget. As we all know, living and traveling have different costs so I want to make this clear.
This also fits all kinds of travelers as I have included accommodation types for all budgets. Sayulita is a very-friendly travel destination for everyone be it solo travelers, backpackers, families traveling with kids, couples honeymoons, etc.
My team and I can customize a budget plan and itinerary for you if you get in touch with us! Overall, you can certainly travel Sayulita on a budget. It's not a destination where you have to spend a lot of money.
Anyway, let's get started…. Is Sayulita expensive?
Plan your trip to Mexico with us! Get expert travel advice and customized trip-planning itinerary from our local experts on the ground.
✨ Sayulita travel budget: quick facts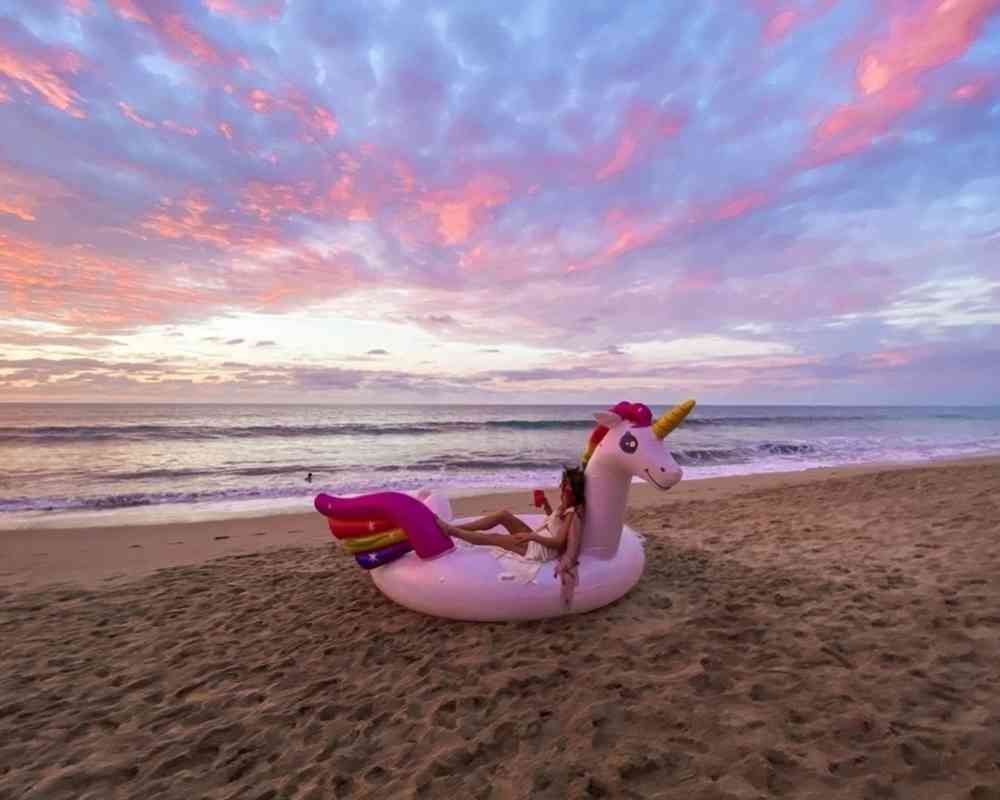 Currency: New Mexican peso (MXN): US$1 = $20 MXN
Seasons: High season (October 29 – May 30) Low season (June 1 – October 15)
Hostel bed per night: US$20 per night
Hotels/Airbnbs: US$30 – US$45 for 2 pax
Luxury accommodations: US$700 – US$2,000
Per meal cost: US$7 – US$10
Transportation costs: daily golf cart rental from US$50
💵 Is Sayulita expensive? Here's everything you need to know
Accommodation prices in Sayulita
Sayulita is popular for its luxury accommodations. Since this town is a very safe environment for families with kids, many Americans and Canadians opt to bring their children for a vacation here. With this, Sayulita became a top destination in Nayarit, Mexico.
For budget travelers, you can get a bed in a dorm with breakfast for as low as US$20. There are only a few hostels in Sayulita and we've been to all of them. We promise you they are not sketchy as most people think.
Airbnbs are usually the favorite as you can get rare finds from US$30 – US$50. This is what we call mid-range accommodations and they are usually for two people.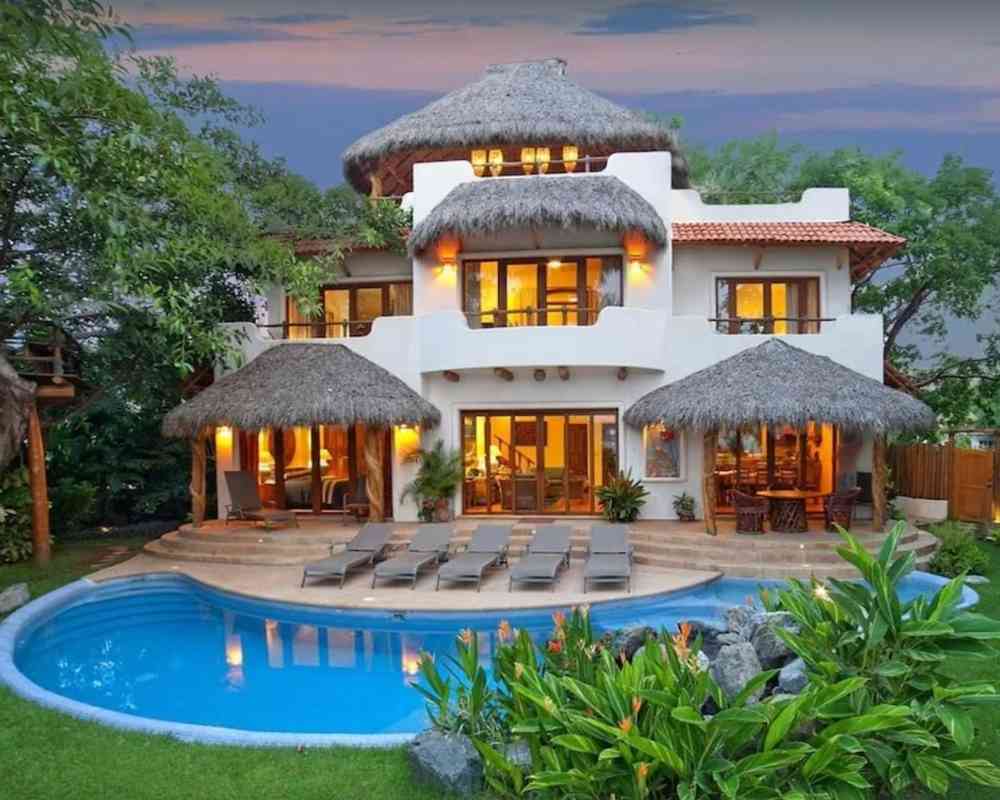 With the rise of Airbnb, hotels in Sayulita can be a little bit cheaper with prices from US$20 – US$35 for two people.
Rental homes with pools are a big thing and are often booked by big groups (5-10 pax). They normally start at US$300 per night and rest assured that these locations are very safe and are close to Sayulita's main plaza.
Not just in Sayulita but in many countries in the world: the closer it is to the center, the more expensive it is. In Sayulita's case, we would also like to mention that beachfront properties can be a little bit pricey.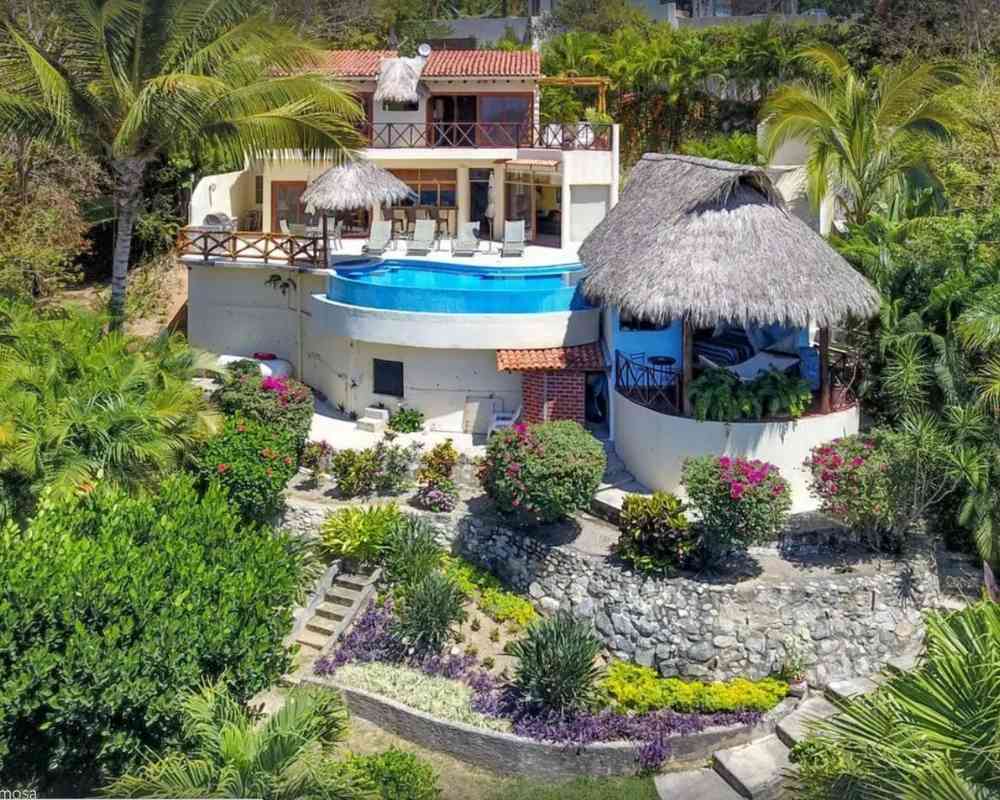 There are crazy crazy crazy beautiful luxury homes that range from US$700 – US$2,500. But this type of accommodation is fully-equipped with pools, multiple bedrooms, and great views.
At the moment, we are not recommending any Sayulita hotels, hostels, luxury accommodations, or Airbnbs as per our editorial guidelines for 2021.
We'd like to remain neutral when recommending something to our readers so this article is only about giving you an idea of how much your Sayulita travel budget should be.
Food costs in Sayulita
All hostels and Airbnbs have kitchens but we've observed how people like to eat out in Sayulita – there is a big eating-out culture here even among locals.
Because of the town's great vibe, eating out in Sayulita is a social activity. Restaurants are always full, even during non-peak hours!
For starters, many Sayulita street food carts range from US$1 – US$7. We received lots of comments from foreign visitors asking if street food in Sayulita is safe – ABSOLUTELY!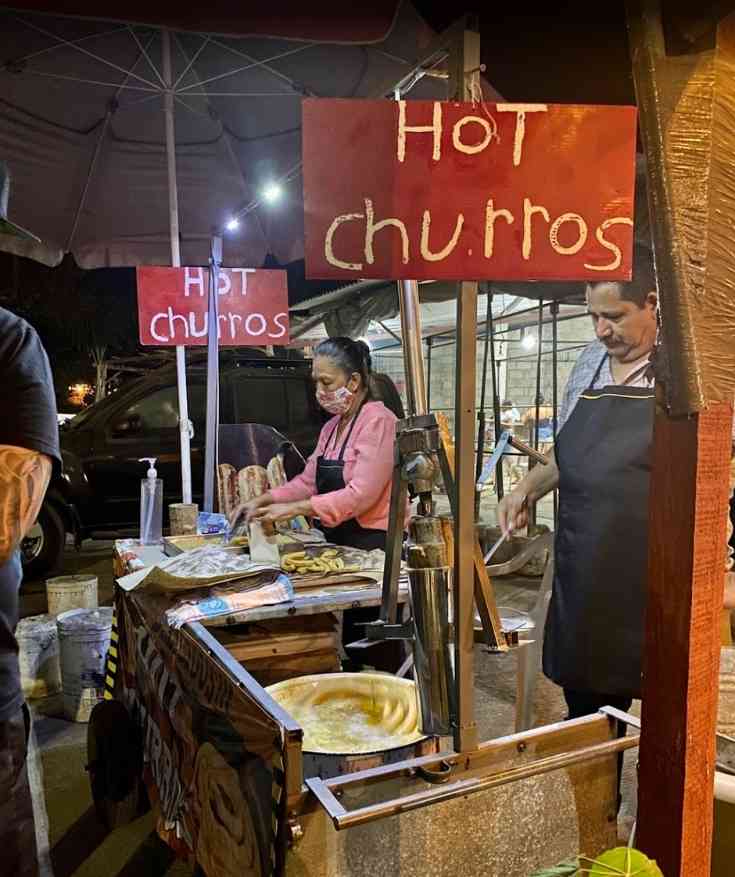 If you watch our Street Food Icons series on Youtube, you will see that we've worked closely with these people and we've seen how they operate – do not be afraid to try it!
Not only that you are going on a gastronomic adventure in Mexico but you are also supporting local businesses by doing so. These are all super local and family-run so we hope you can support them!
Restaurant prices start from US$7 and up. We've never eaten anywhere in Sayulita that is more than US$20 per meal – we believe this is the max.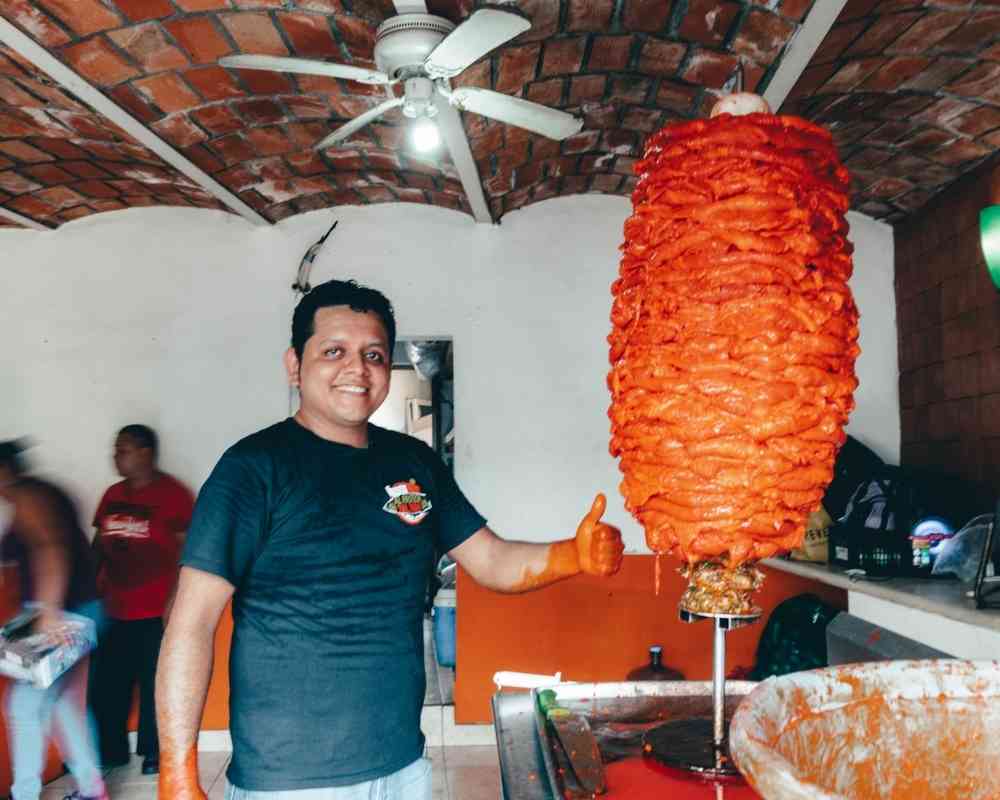 It all depends on the ambiance and location of the restaurants, though. We were just at an Asian restaurant in Sayulita last night and we paid US$30 for 3 pax including alcoholic drinks!
If drinking is part of your travel budget, see the prices on how to spend a rock 'n roll Sayulita nightlife below:
National beers: all bars sell them from US$1.50
Cocktails: from US$7
Craft beers: from US$3
Transportation costs in Sayulita
The good thing about Sayulita is that it is a walking town – you don't need to take a taxi all the time! Everything in Sayulita is within a 5-10 minutes walk. Apart from saving money on transportation, you get to exercise without even trying!
We do know some people who are not fans of walking. Taxi costs within Sayulita are from US$5 (wherever you want to go within the area). If you are going to Puerto Vallarta, it can range up to US$40.
Sayulita is a golf cart town. Since the streets are very narrow, golf carts (including ATVs, motorbikes, bicycles) are the main modes of transportation here.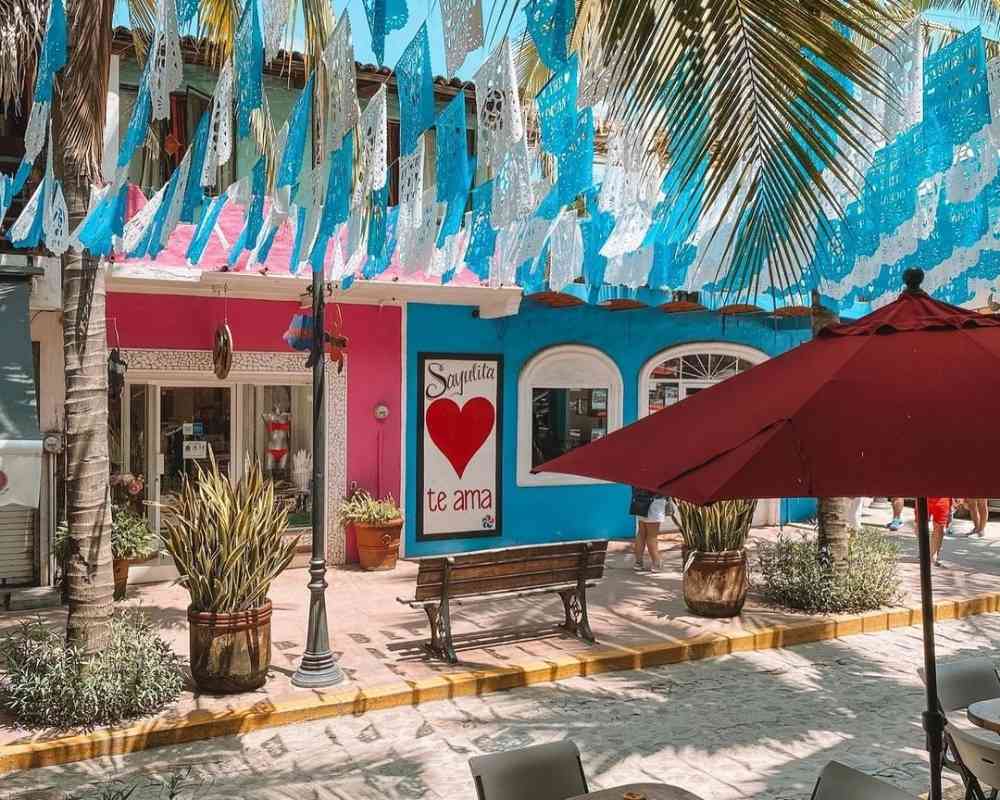 Golf cart rental starts at US$50 per day. You can also rent a car for US$30 per day but we must warn you: you will be very stressed with parking!
If you need cheap transportation from Puerto Vallarta Airport to Sayulita and back, you can support our local driver that only charges US$55 per ride.
Tour prices in Sayulita
Another good thing is that there are lots of free things to do in Sayulita. Going to all 4 beaches within Sayulita does not cost anything and is often a tourist's favorite.
If you are a surfer and you want to rent a board, they range from US$20 – US$30 per day.
You can get a discount if you rent them for days! Other tours like the Monkey Mountain hike or visiting the Marietas Islands start at US$100.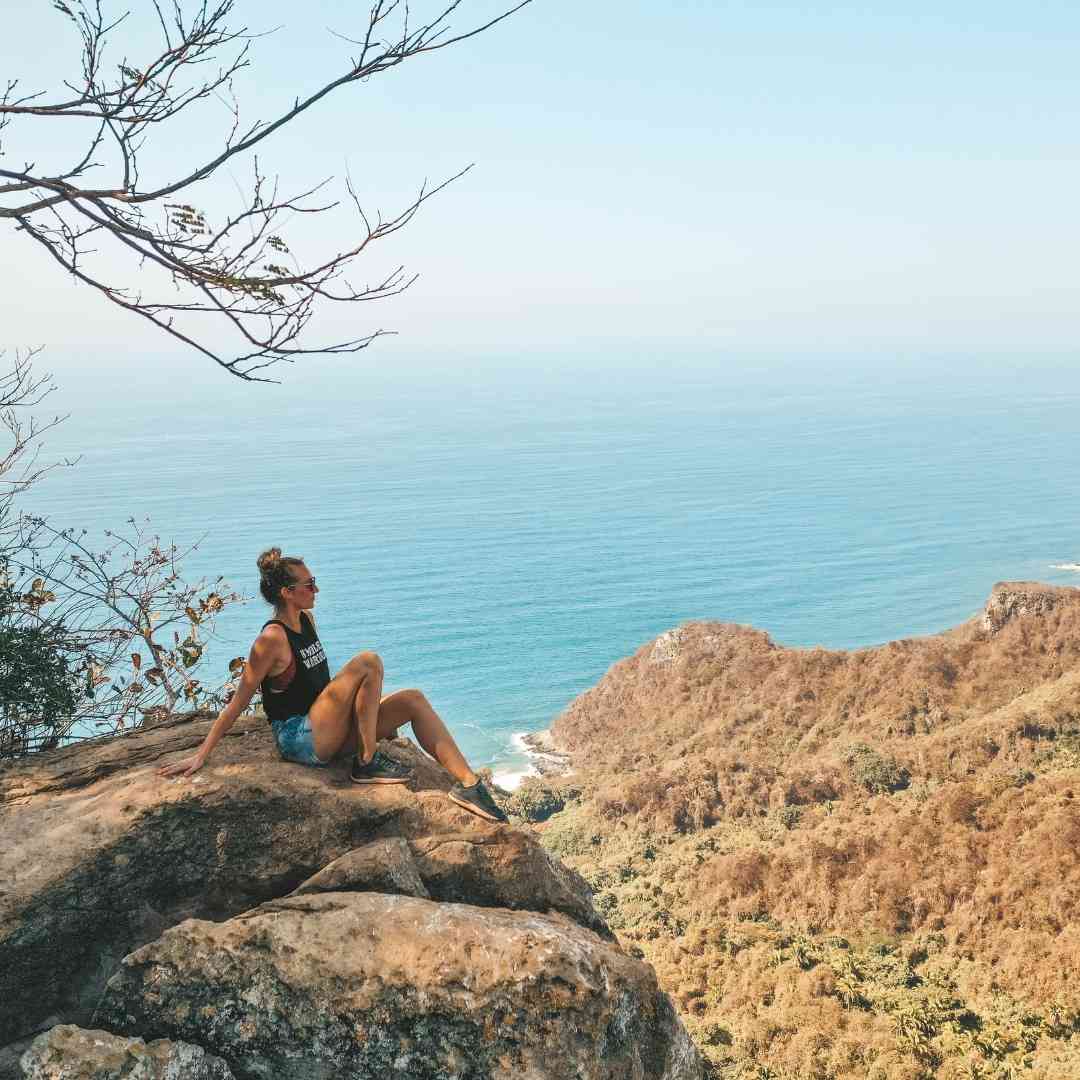 We started Mexico Insider's Support Local project in Sayulita where we vetted a few individuals who are selling their tours. Note that these are not companies.
They are people who are building their business on their own and we supported them by creating free marketing materials for their business.
If you want to support this endeavor, you may check all local tours in Sayulita here. We promise these are one of a kind and we are the only site with these local tours!
Flight costs to Sayulita
The airport you fly into Sayulita is Puerto Vallarta International Airport. Depending on where you are flying from, it can go up to US$600, especially if it's a direct flight.
The following US airports have direct flights to Puerto Vallarta:
Austin
Charlotte
Chicago
Dallas
Denver
Detroit
Houston
Las Vegas
Los Angeles
Minneapolis
Phoenix
Portland
San Diego
San Francisco
San Jose
💱 Sayulita money and costs
Currency, budget, cash, etc
The currency in Mexico is called the Mexican peso. To date, US$1 is equivalent to $20 MXN.
Please note that Mexico also uses the dollar sign for the Mexican peso sign but $ you see in Sayulita (menus, signs, etc) are in Mexican pesos. Unlike Los Cabos where $ means USD.
Money exchange in Sayulita
I always advice everyone to use the currency exchange at the airport as it may give you a better rate.
When I was living in Sayulita, the guys at Jhoul Foods (a mini supermarket at Pelicanos Street) allowed me to exchange USD to pesos for a better rate.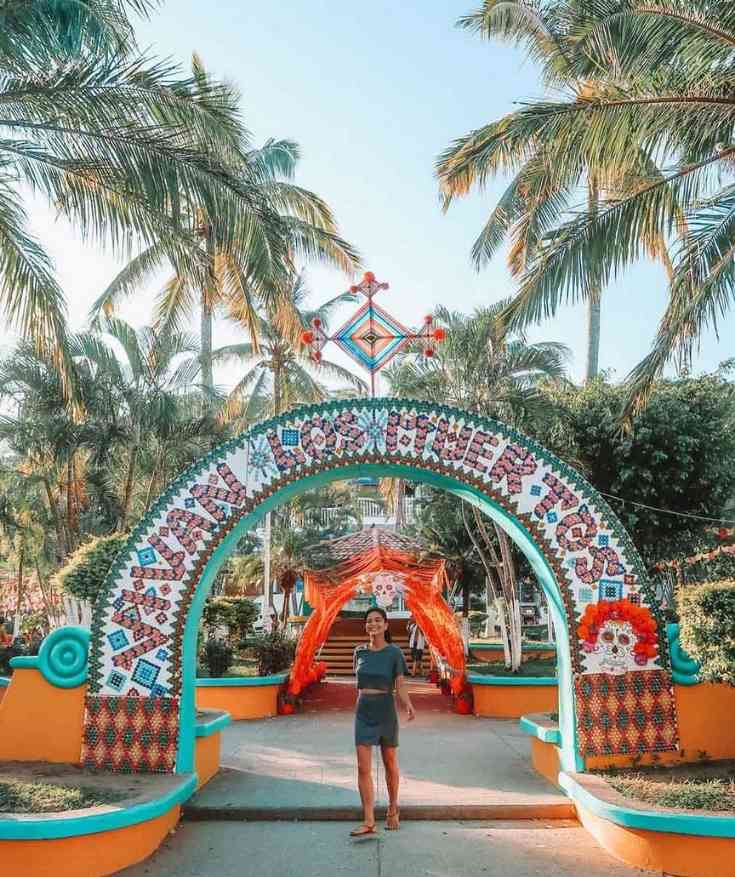 There is also a money exchange center in Sayulita. Just ask for 'casa de cambio' and they will tell you where it is.
Lastly, Sayulita has one bank called Intercam. You can exchange dollars there but I still think that airport rates are better.
ATM withdrawals in Sayulita
From Friday to Monday, it will be hard to withdraw in Sayulita. ATMs are always out of cash, making many of us residents go to Puerto Vallarta regularly if we want to withdraw cash.
Many ATMs in the airport will dispense Mexican pesos even if you use your American, Canadian, or European bank cards. Of course, the conversion will all depend on your bank.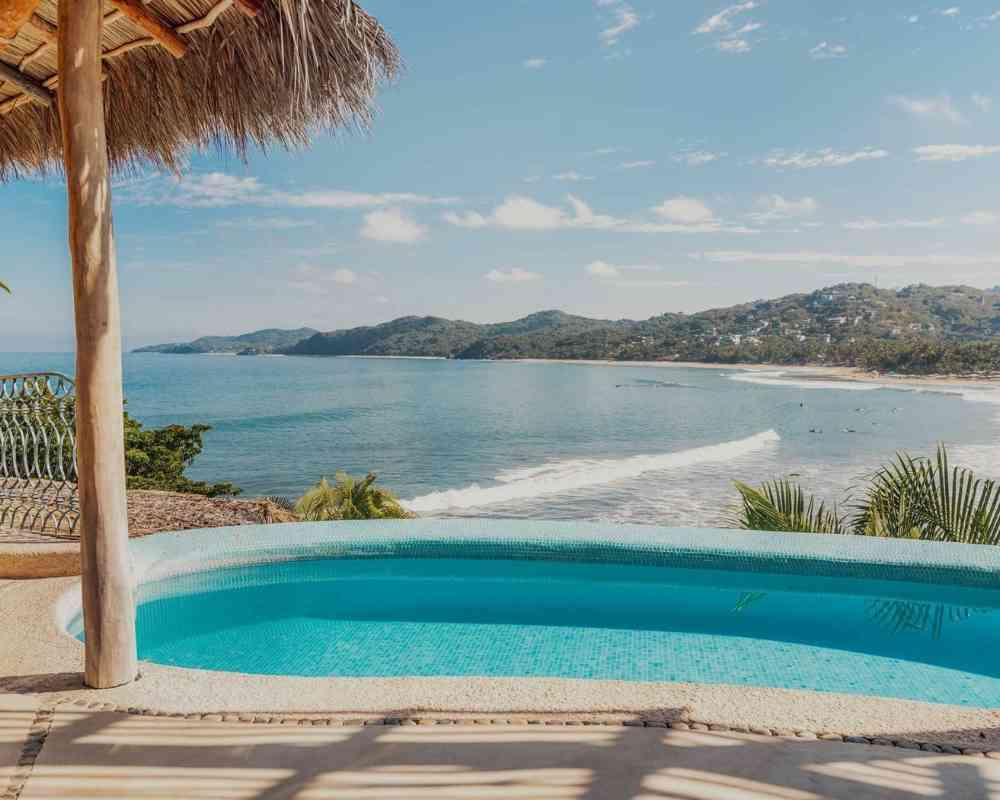 If you run out of cash while in Sayulita, the best ATMs are inside Don Pedro's restaurant (turn right from the entrance). They have both USD and pesos ATMs and I always go here because only locals I know withdraw here.
Intercam is also a great place to withdraw but everybody goes there when the small ATM machines in town are out of cash. I suggest taking out at least US$500 when you arrive in Puerto Vallarta.
Credit/debit cards
Most establishments in Sayulita accept credit cards but not everyone accepts Amex. I don't really know if I have ever used my Amex card in Sayulita as Visa and Mastercard are more popular.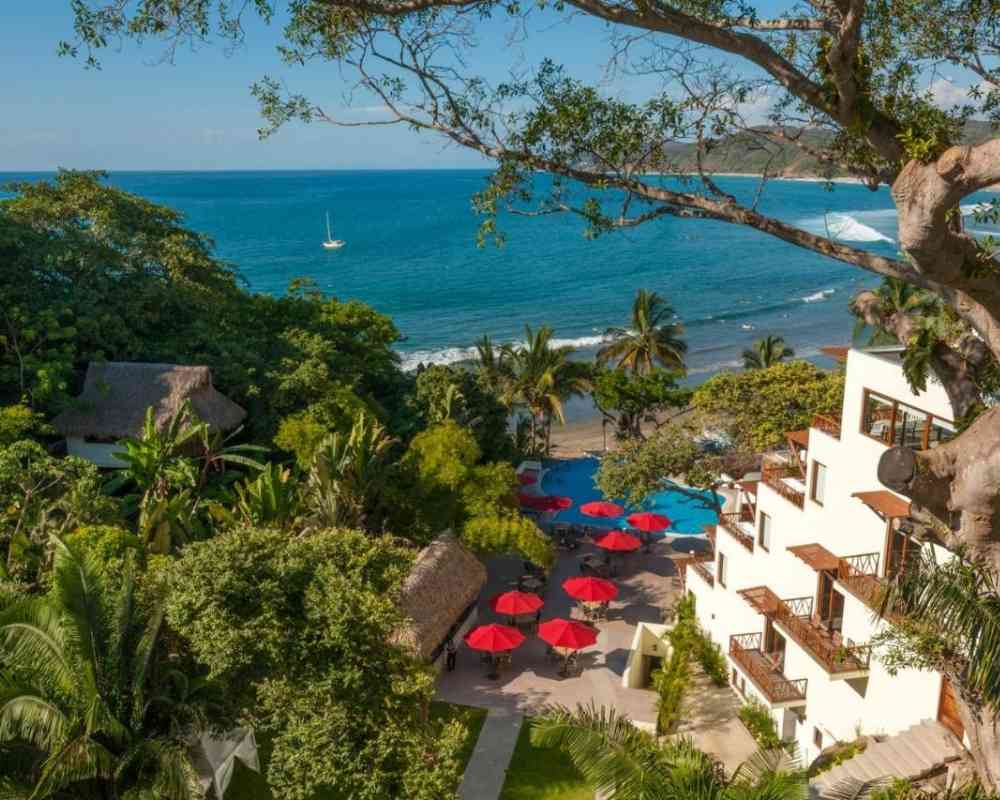 I would say that Sayulita is still a cash society (like most of Mexico) but you can use your credit card in big shops and restaurants.
Tipping in Sayulita
Tipping is mandatory in Mexico because of the low salary. Most locals heavily rely on tips so make sure to give at least 10%. I always give 20% if I like the service plus I also have many friends who are waiters in Sayulita so it's very important for me to tip them.
⁉️ FAQ: Sayulita Travel Costs
🇲🇽 Sayulita Travel Guide
Trisha traveled to Mexico in 2018 and after a year, she found herself obtaining a 4-year residency visa in Mexico. She is the Editor-in-chief for our Living in Mexico Series which has helped over 3,000 Americans move to Mexico with ease. Trisha currently resides in Cabo San Lucas, Baja California Sur.