Introducing Bebidas Sabrosas Queretaro: whiskey made in Mexico, supporting local communities in the state.
On our recent trip to the state of Queretaro, we discovered Bebidas Sabrosas, a local company that produces gin, whisky, rum, and wine with a creative touch.
We were greatly surprised with this experience as we did not expect Queretaro to have an activity that is only not entertaining (yep, lots of booze) but also brings us to the rich culture of Mexico.
Welcome to our first Made In Mexico series with an introductory episode about Bebidas Sabrosas Queretaro. Let's get on to it!
ℹ️ Quick info
The location of this tour is about 35 minutes away from the city of Queretaro. You can either rent a car or our staff can also arrange a trusted local driver for your tour.
There is limited availability for these tours but as a partner of Bebidas Sabrosas Mexico, we can find a private hour for you, especially if you have a group of more than 3 people.
The minimum number of participants for this tour is 2 people.
✨ What to expect
Bebidas Sabrosas Queretaro offers many experiences but we only did the whiskey and brandy tour that has a very good lunch included (more on that later).
First, you will get to know their 4 premium whiskey brands in a barn-like setting filled with hay. These whiskeys have different corn flavors sourced from local farmers in different states of Mexico. Here, you will get your first sampling of the whiskeys of Bebidas Sabrosas.
A 4-course lunch will be served in a garden with a vineyard setting. Note that this venue also hosts wine tasting by their in-house wine brand, Barrigon.
After lunch, you will then go to learn the brandy-making process in their factory where they stomp and crush the grapes in a de-stemmer to separate the stems, split open the grapes, and extract the juice for the brandy.
Again, depending on the tour you avail, the experience and expectations will be different. Now let's talk about how we did ours.
You might also like:
💃🏽Disclaimer: This Bebidas Sabrosas Queretaro tour was complimentary but all opinions are our own. Our sponsored partners do not tell our Editors what to publish as all are based on our experiences. Check rates for this tour here.
🌟 Bebidas Sabrosas Queretaro review
The whiskey expert
We were welcomed by Daniela, the ring leader of this creative endeavor. A true-blue Mexican, Daniela spent a few years in the US to study but is now back in her homeland to champion her rich culture.
Daniela is very outgoing and generous with all the information we needed to know about these Mexican whiskeys that they are putting out there.
Queretaro is mostly flocked by locals (Mexicans or expats) so during our visit, we expected a Spanish tour/explanation. With the time spent in the US, Daniela surprised us by saying she can do a tour in English and she spoke it really well – even better than us!
As a team of women ourselves at Mexico Insider, we love seeing women like Daniela who pursue her career in a world that society taught us to be a world for men.
The whiskey tasting
The area where the whiskey tasting happens will take you to a farm-like setting with a massive structure made of hay and a table at the center.
We were first introduced to the sustainability and ethics of Bebidas Sabrosas: the corn they use in their whiskey flavors is sourced from different farmers in different Mexican states.
The stories were interesting as they work closely with these corn farmers and regularly travel to these states for sourcing their corn. Each bottle has a different story on how they came about but we'll let the whiskey experts at Bebidas Sabrosas tell them to you when you do the tour.
What you need to know is that every bottle has a detailed (and gorgeous) label that has a photo of the farmer, together with an explanation of the whiskey blend.
Below are the 4 types of whiskeys that we tried:
#1: Blue and pink corn whiskey (Queretaro)
Farmer: Juan Olvera
Tasting notes: raw corn dough, orange peel, vanilla, almonds, cumin, white pepper
42% alcohol
50% blue nugget corn and 50% pink ball corn
Irrigated milpa with squash, beans, and broad beans
#2: Purple corn whiskey (Nayarit/Dolores Hidalgo)
Farmer: Shaker Sayeg
Tasting notes: white flowers, orange blossom, white jasmine, dulce de leche, burnt butter, vanilla, caramel, toasted nuts
Smell: mint, cardamom, cloves
42% alcohol
#3: Black corn whiskey (Guanajuato)
Farmer: Jorge Rangel
Tasting notes: floral, spicy, corn tortilla, yeast, butter, vanilla, caramel, coconut
Cornfields with peanuts and legumes with irrigation from dam and stormwater
42% alcohol
#4: Yellow corn whiskey
Farmer: William Chan
Tasting notes: corn dough, raspberries, orange, tortilla chips, wood, pepper, sesame
42% alcohol
The lunch
After the heavy alcohol tasting and getting to know the rich history of corn in Mexico, we proceeded to the garden for lunch (a moment we've all been waiting for since we did not have any breakfast before the tasting).
Every year, they change their chef for a whole season so if you come to Bebidas Sabrosas Queretaro next year and don't see the same exact menu that we've tried, they probably changed the chef and the menu.
Like the corn types, they would also like to integrate all the dishes of Mexico to come together in Queretaro. This way, travelers and locals will get to have a taste of all the different treats of Mexican cuisine.
Rumor has it that for this season, they will hire a chef from Oaxaca for this season (from October 2022) but during our visit, it was the mighty Chef Javier Plascencia's splendid menu from the state of Baja California Sur.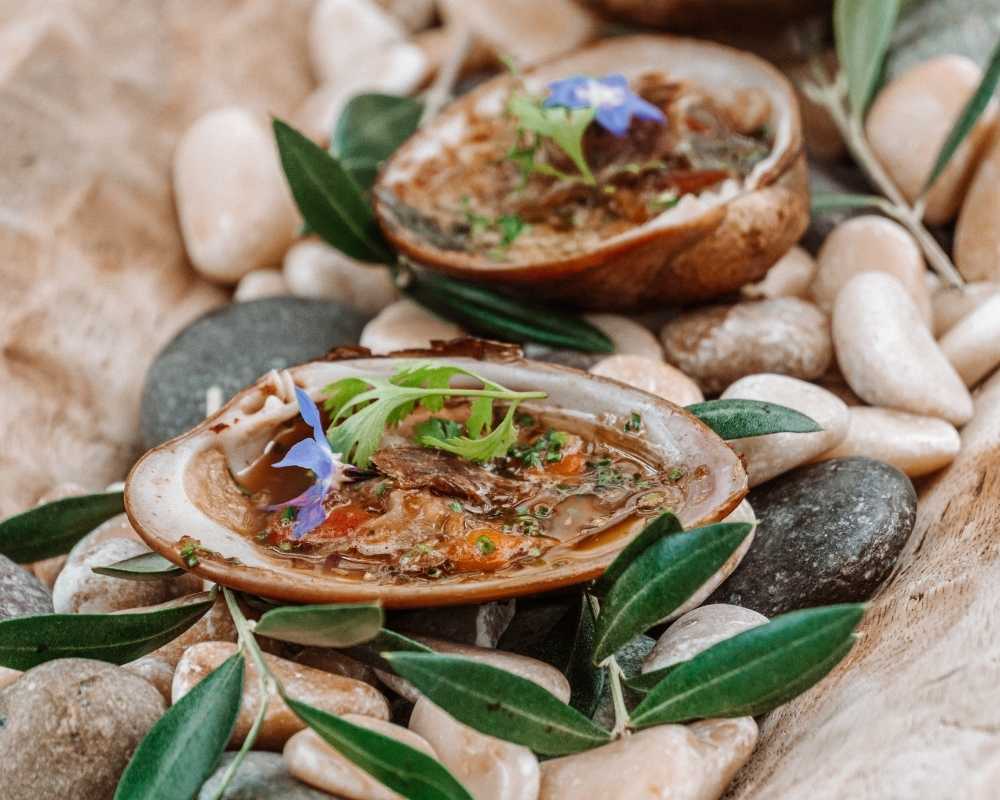 As the current head chef is from Baja California Sur, expect an array of seafood dishes such as oysters from Ensenada (US$17 for half a dozen) that you can pair with Garnacha Rose which is available to order at the restaurant.
There are also two different chocolata clam dishes (photo above) which is a pretty common dish in Baja California. Chocolata clams go well with Bebidas Sabrosas' Barrigon charelo white whine or chardonnay.
Non-seafood lovers can opt for the menu from Central Mexico (Queretaro, Mexico City, Guanajuato, etc) like the steak tartare with cured egg yolk, serrano chili, and crunchy onion rings (US$17).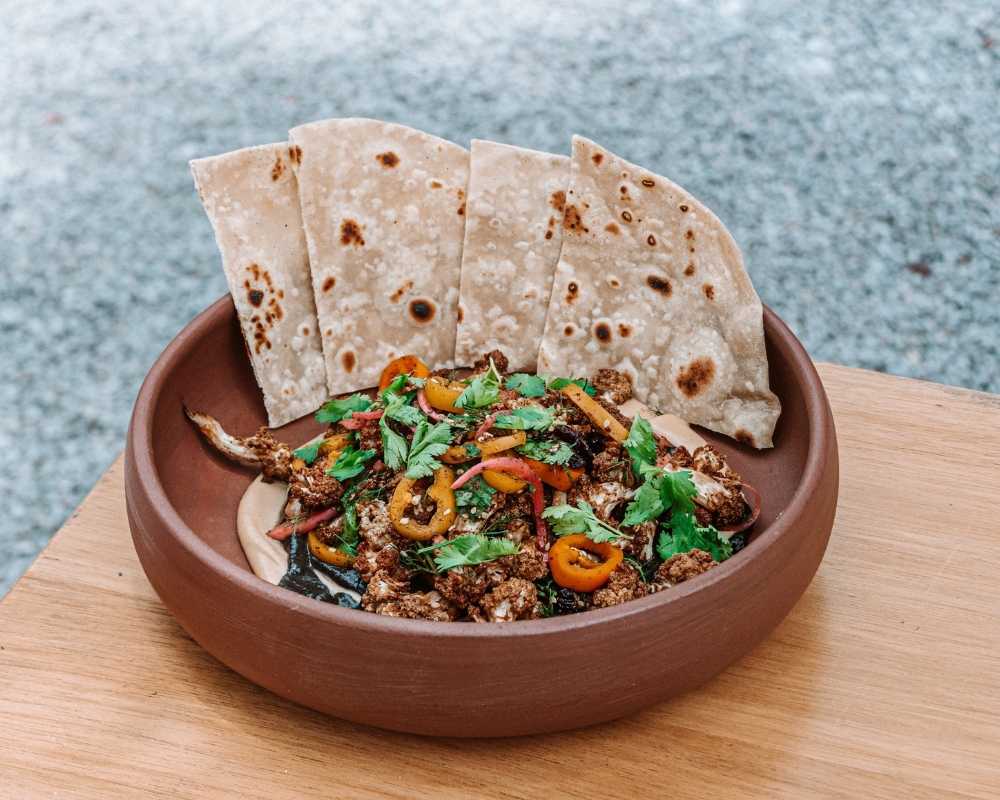 The dish that got our attention the most is the 250 grams grilled beef gizzards accompanied by 200 grams of bone marrow topped with basil chimichurri. This dish got us and we wish they won't take it off the menu next season!
There are over 7 vegan and vegetarian dishes and you can also ask for the kids' menu if visiting here with children. They really cater to all traveler types!
🍶 Bebidas Sabrosas brands
Juan del Campo (corn whiskey)
This is the experience that we availed on this trip. The Juan del Campo brand showcases the native creole corn in the different regions of Mexico. Bebidas Sabrosas aims to showcase the characteristics and breeds of every corn in Mexico.
Loro (grape gin)
Queretaro is known for its wine so evidently, it is Mexico's land of grapes. Bebidas Sabrosas Loro brand is a one-of-a-kind gin that uses grapes as the base.
The first distillation is macerated with juniper and fresh aromas from their garden. Citrus and aromatic, the Loro grape gin is a tribute to the ingredients that are available to Queretaro by season.
La Tesorito (sugarcane rum)
The state of Michoacan is known for its rum processing abilities through the deep cultures of the Purépecha, an indigenous group in the northwestern region of Michoacan.
The first distillation takes place here and then the rum is sent to Bebidas Sabrosas distillery for proper aging in their cellar.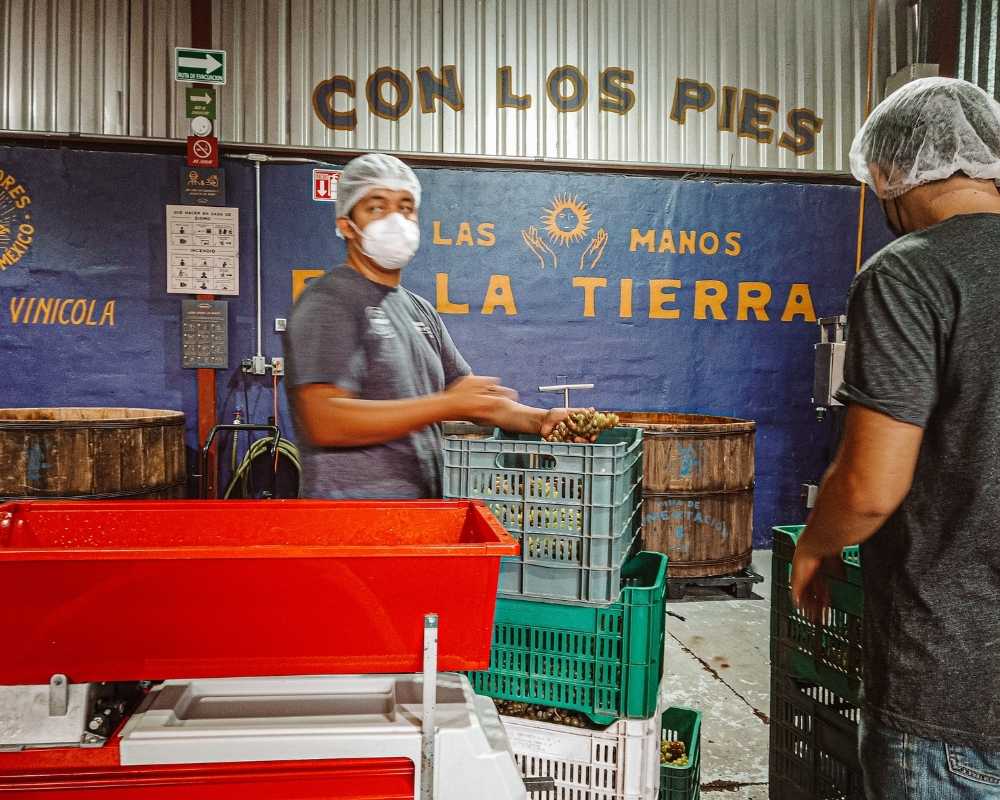 Barrigon (wine)
Red, white, and orange wine straight from Bebidas Sabrosas vineyard in Queretaro. The Barrigon brand also started producing natural ciders from apples made in Mexico. These are naturally fermented without the use of chemicals or additives.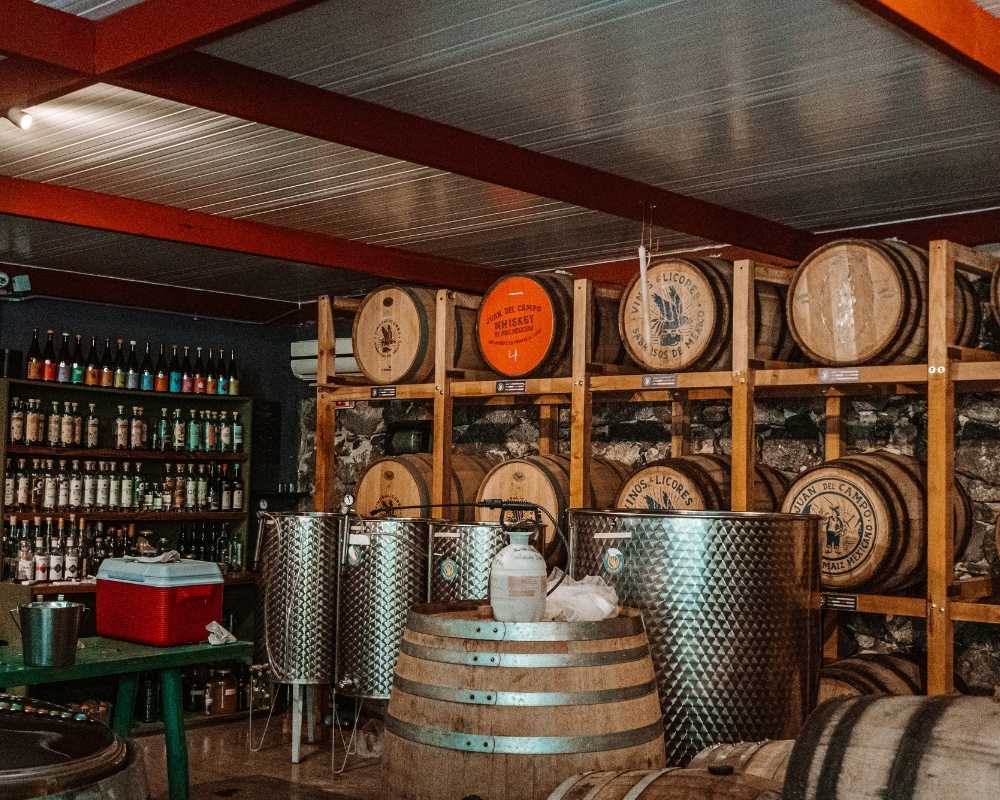 ✈️ Ready for your trip to Queretaro? If you need more information about the Bebidas Sabrosa, we'd be happy to update this post – just leave your questions below or join our Facebook community where we answer questions without a cost.
🇲🇽 Queretaro Travel Resources
Trisha traveled to Mexico in 2018 and after a year, she found herself obtaining a 4-year residency visa in Mexico. She is the Editor-in-chief for our Living in Mexico Series which has helped over 3,000 Americans move to Mexico with ease. Trisha currently resides in Cabo San Lucas, Baja California Sur.