Micos Waterfalls, a magnificent gem in the Huasteca Potosina is not popular with tourists yet. It's really easy to do it on your own without paying for expensive tour packages.
This Micos Waterfalls travel guide mainly focuses on doing it on your own including tips on how to navigate your Huasteca Potosina road trip!
Get access to our local travel experts who can help you with your hassle-free vacation in Mexico! Click here for more info.
✈️ Why I decided to do a road trip in San Luis Potosi, Mexico
When we see pictures of Mexico on Instagram, we only see Tulum, Cancun, or the Yucatan Peninsula for their breathtaking cenotes and crystal clear waters.
But very few people know that Mexico has a lot more interesting areas than the south.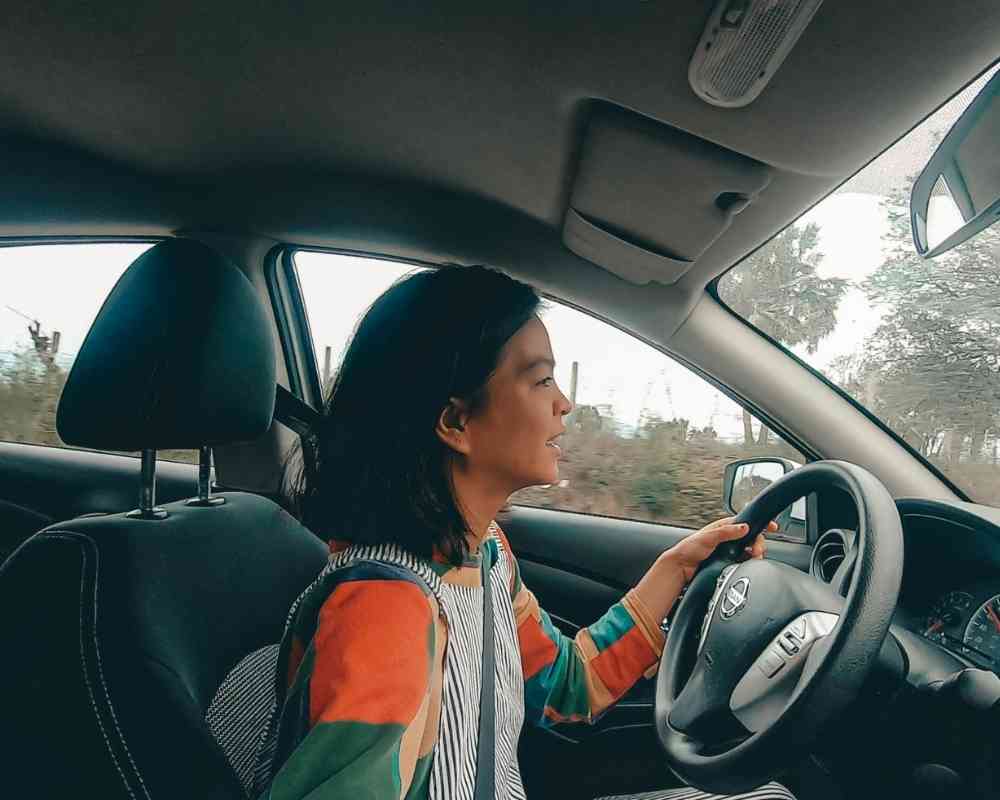 San Luis Potosi was at the very top of my list because of its beautiful waterfalls and numerous outdoor activities.
If you google San Luis Potosi, results about the city will appear. When I first Googled, there were no results for any waterfall because it is on the other side of the city (East).
In this Micos Waterfall travel guide, I will give you more information about how to get there and how to do it on your own.
📍 Where is Micos Waterfalls located?
Micos Waterfalls is in the Huasteca Potosina region of the state of San Luis Potosi (SLP).
If you are driving or doing this adventure on your own, you can't really just put Micos Waterfalls on Google maps because the directions are not very clear.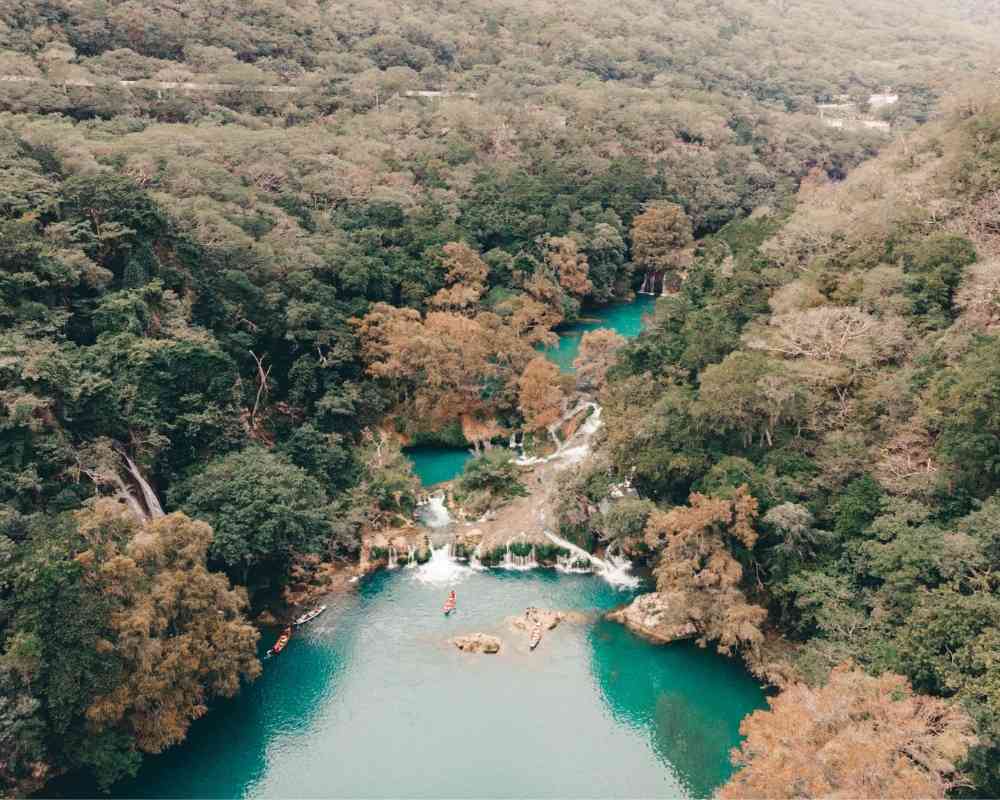 The Huasteca Potosina region is not that touristy yet so you won't see any signs of foreign tourists wandering around.
It was also hard to drive by myself because there weren't people around to ask.
🗺️ Micos Waterfalls travel guide: costs, itinerary, and everything you need to know
How to get to Micos Waterfalls San Luis Potosi
San Luis Potosi is in the state of Mexico so the drive from Mexico City took me about 6 hours.
The rental car cost US$20 per day, not including gas and tolls. The drive was pretty long and I passed by a lot of highways that didn't have toll gates.
Apparently, this route is not too popular so the Mexican government didn't put any toll gates.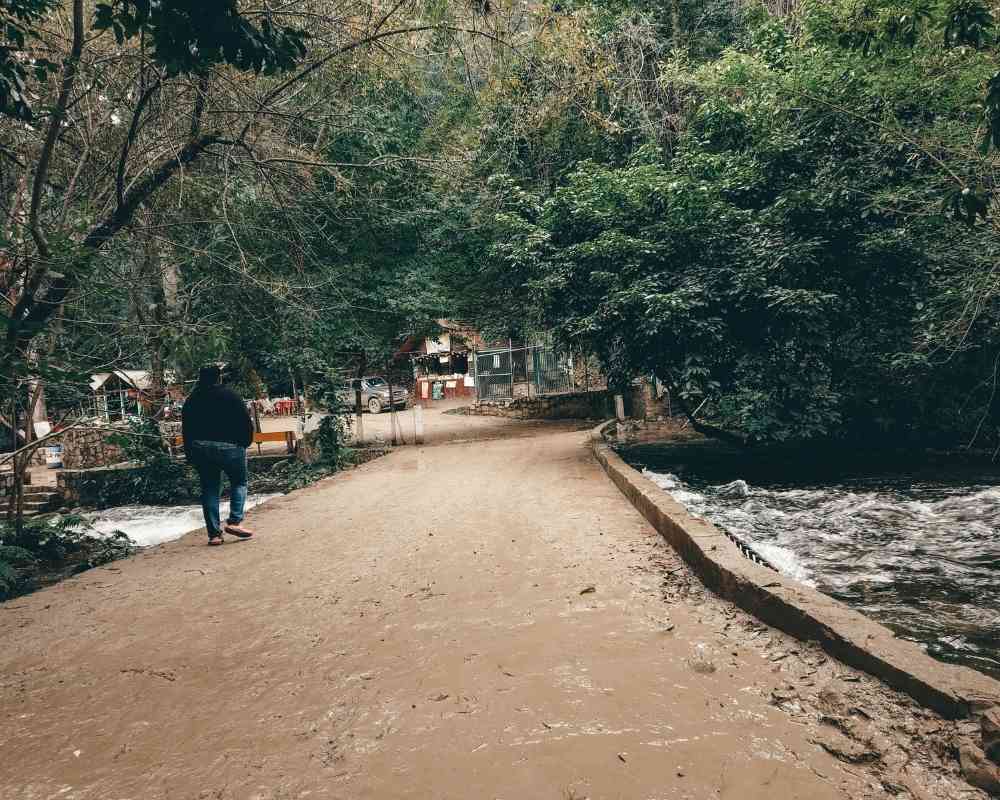 I did a mistake by driving this route at night (from Mexico City to Xilitla, a small town 1.5 hours away from Micos Waterfalls).
There were very thick fogs that made it hard for me to see the road. I had to drive 20km per hour which took me 2 hours more to get to Ciudad Valle, the gateway to the Micos Waterfalls.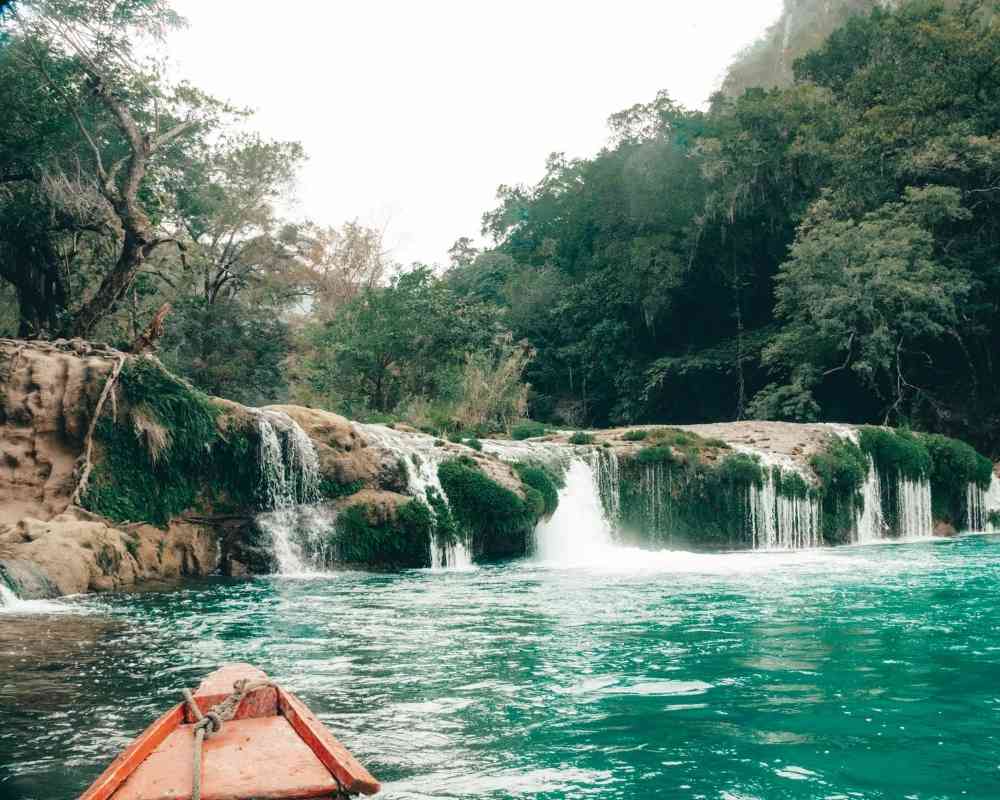 People who visit San Luis Potosi by car often mistake putting "San Luis Potosi" on Waze but the waterfalls are located in Ciudad Valles.
This is where I stayed for 5 nights to explore different parts of San Luis Potosi – most of the waterfalls are 1-2 hours drive from Ciudad Valles.
If you're planning to do all these activities, Ciudad Valles should be your base.
How to get to Ciudad Valles by bus
I love driving and I find cars more convenient when doing road trips. It allows me to stop whenever I want and arrive at the pace I intend to.
Good Mexican bus companies cost a lot (for example, to get to where I live in Northwest Mexico from Mexico City or Guanajuato, the bus costs between US$50 – US$80. If you are traveling with a group, a rental car is the best option.
However, if you want to be extra adventurous and experience a local Mexican bus (they're very good and comfortable, they're not like chicken busses), here are a few route options:
From Queretaro (popular)
Queretaro is 6 hours away from Ciudad Valles and bus companies like Omnibus de Mexico take this route.
This is a non-stop ride and it costs US$37. This bus is an overnight bus that leaves Queretaro at midnight. You will arrive Ciudad Valles at 6:00 am, just in time for you to start the day.
It's very easy to arrive Ciudad Valles by bus but when you are already there exploring the waterfalls, there is no public transport so you have to sign up with a tour company. It will end up being more expensive than renting a car and doing it on your own.
👉🏽 Check bus prices from Queretaro to Ciudad Valles
How to get to Ciudad Valles from Mexico City
Omnibus de Mexico also does trips to Ciudad Valles from Mexico City. The fare costs the same as going from Queretaro (around US$37) as the bus probably stops in Queretaro from Mexico City.
The trip duration is 10.5 hours but it's a direct bus so you don't need to switch busses. From Mexico City, there are 4 busses a night that goes this route so you don't have to book your bus tickets in advance.
I do, however, like to book online before going just to make sure I'll have the best seat!
👉🏽 Check bus prices from Mexico City to Ciudad Valles
Where to stay in Ciudad Valles
Ciudad Valles is the gateway to the Micos Waterfalls but it is not as modern as Mexico City. It is a big city where you can find lots of ATMs, fast food, but I didn't find a lot of places that offer good food.
The accommodations are also not that "grand" but good enough for you to rest/sleep. I stayed in Bonito Express.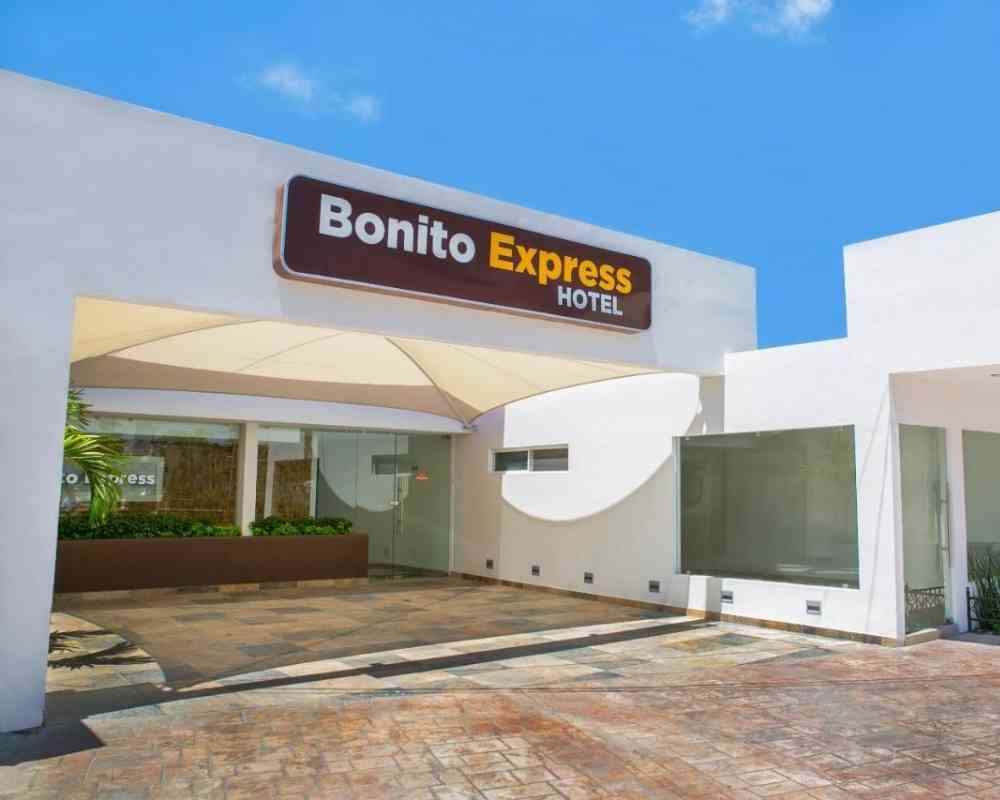 The cost of the double room for 2 pax is US$50. I chose this place because of the parking space and the good location.
Below are more hotel options in Ciudad Valles (with free parking):
My personal experience in driving to Micos Waterfalls: is it safe?
As the traveler that I am, I did not believe him so I searched how to get to the waterfalls on Waze. If it appears on Waze, then it is accessible by driving.
I followed the route Waze pointed me to and arrived at the entrance of the Micos Waterfalls where there are gates, a ticket booth, and a strip of restaurants!
If I believed the local and took a tour with him, then I would've ended up paying more.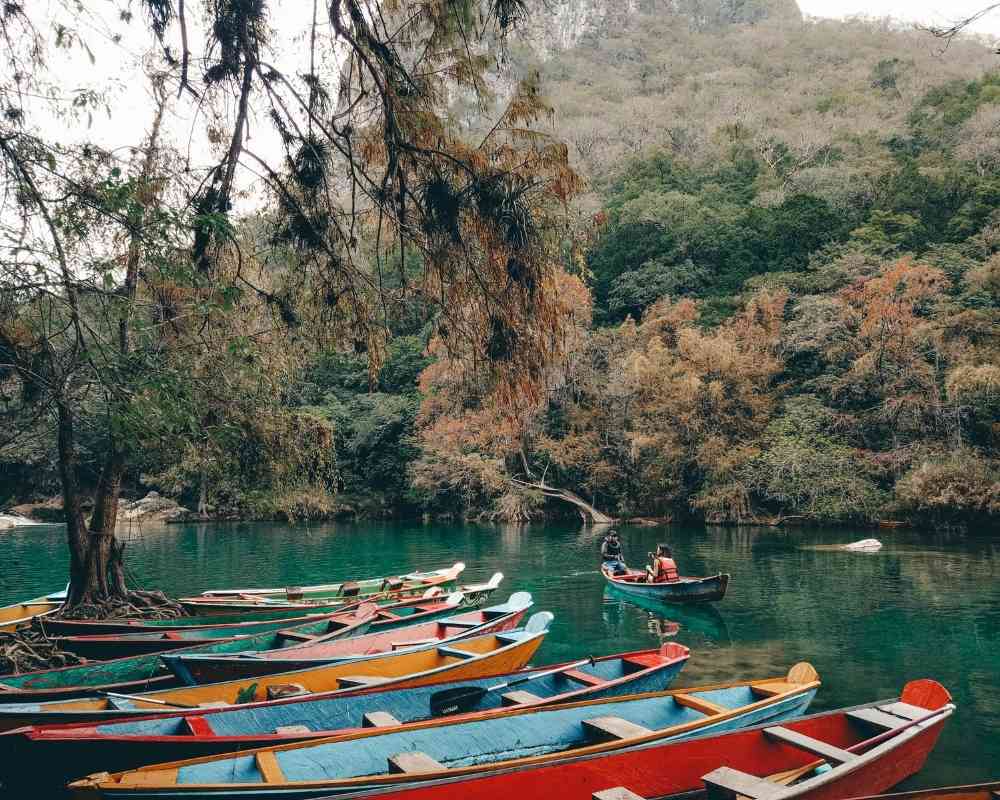 The entrance fee to the Micos Waterfall is US$2.12 per person. The parking lot is free of charge – a first for me since all parking lots in this area seemed to be controlled by certain groups of people.
From the gate (entrance), Micos Waterfalls is about 150 meters on foot. Rows of restaurants are the first thing you'll see as you approach the Micos Waterfalls. These places offer meals that are good for lunch but can be quite pricy.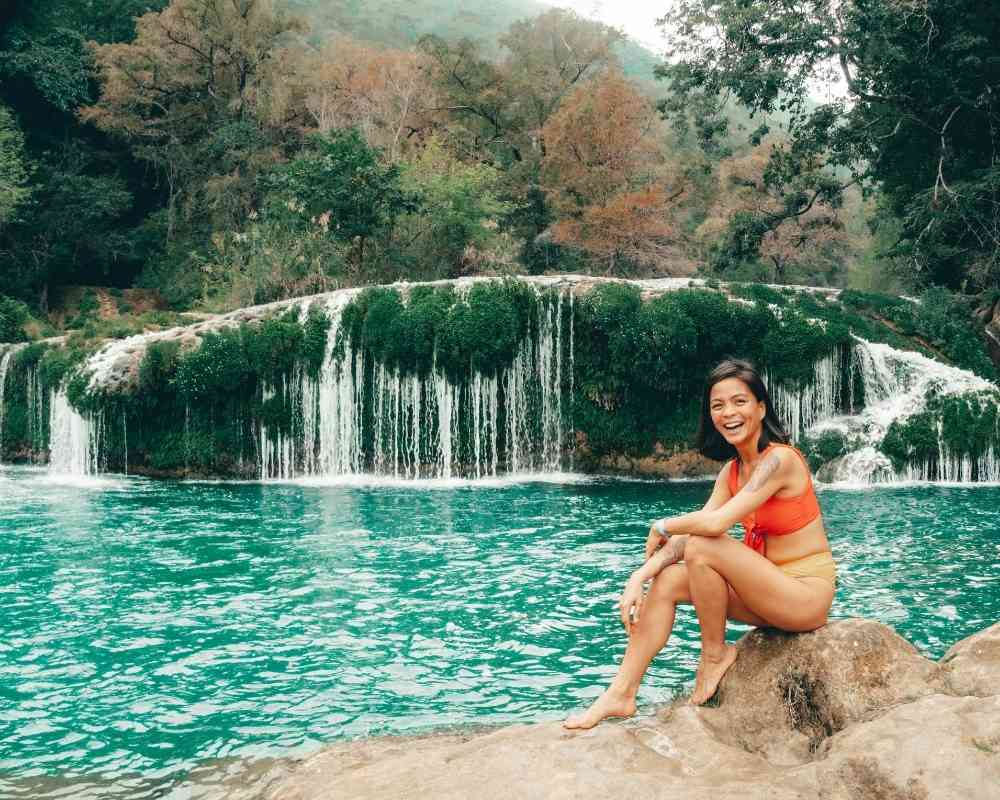 There are also stores that sell water shoes (around US$5). Honestly, I didn't feel the need for water shoes since I live by the beach – I always go around barefoot.
If you are not comfortable walking on rocks while swimming, then you should get one. I just think it was unnecessary and expensive for what it is.
There are 7 different waterfalls within Micos but I didn't do that tour. I arrived at Micos late so I didn't have a full day to spend.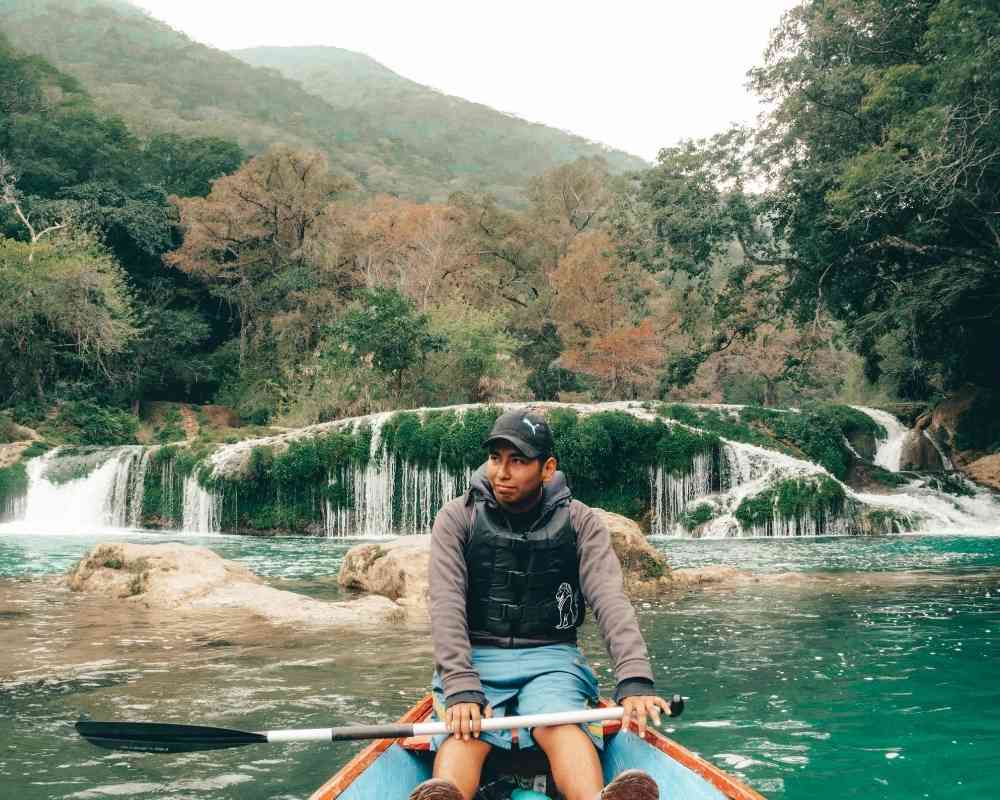 I did hire a boat for US$4 to take me to the closest waterfall. I didn't swim – the water was so cold I couldn't do it!
If you want to swim, the use of life jackets is mandatory and comes with a rental rate of US$2 for full-day use.
Skybike in Micos Waterfalls
The drive to Micos Waterfalls from Ciudad Valles only took 30 minutes by private car. Roads in Ciudad Valles are very modern so there won't be any difficulties in driving.
When I first arrive at the area where the Micos Waterfalls are located, I could only see it from afar with a drone so it was difficult to assess if there were land access to the waterfalls.
With this, I asked a local how to get to the waterfalls and he told me that you have to hike and that you need a guide to do this.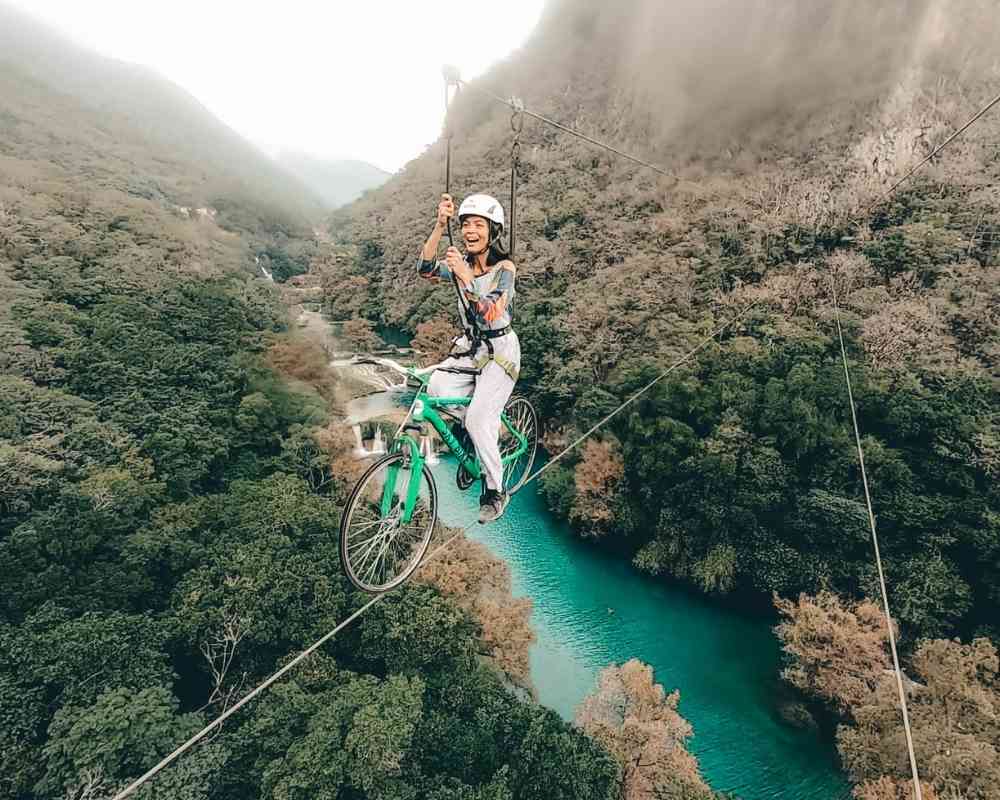 Before going to the Micos Waterfalls, I decided to give myself a glimpse of the waterfall (from above) by doing a Sky Bike ride.
You can't do this inside the Micos Waterfall park – you have to go all the way up to do the Sky Bike, pass the entrance of the waterfall.
This costs US$48 for 2 hours and it includes zip lining as well. The Sky Bike ride was pretty short but it was very exciting!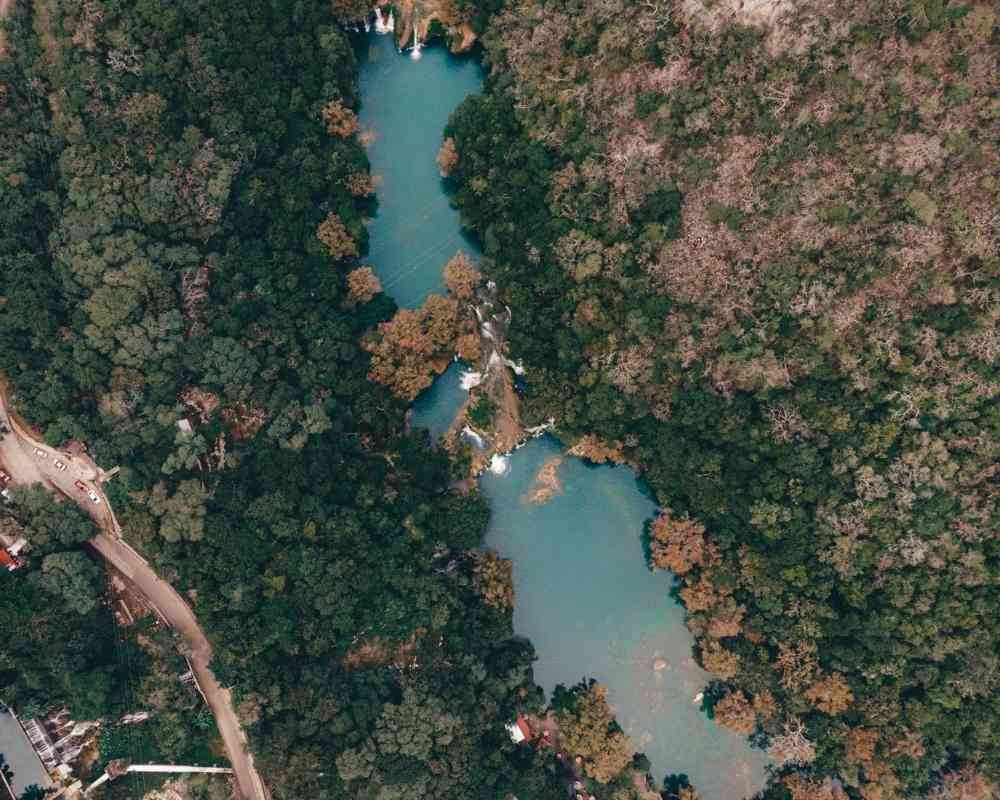 It's about 200m high and you will see a great view of the Micos Waterfalls from above. I don't recommend it if you are afraid of heights – when I was there, the weather wasn't good and there were strong winds that made the bike move a lot.
The Sky Bike company told me it is safe so I didn't have to worry. Plus, I was with a harness (and the bike, too) so I was convinced that I won't fall off easily.
If you have extra time and budget, I highly recommend you to go sky biking!
Micos Waterfalls tour vs do it yourself
All hotels in Ciudad Valles offer tours to the main attractions in Huasteca Potosina. Since I have a rental car, I did not sign up for any.
I also found the tours expensive and I wanted to explore the area on my own. However, if you are not confident in driving in Mexico or getting lost, you should sign up for a tour.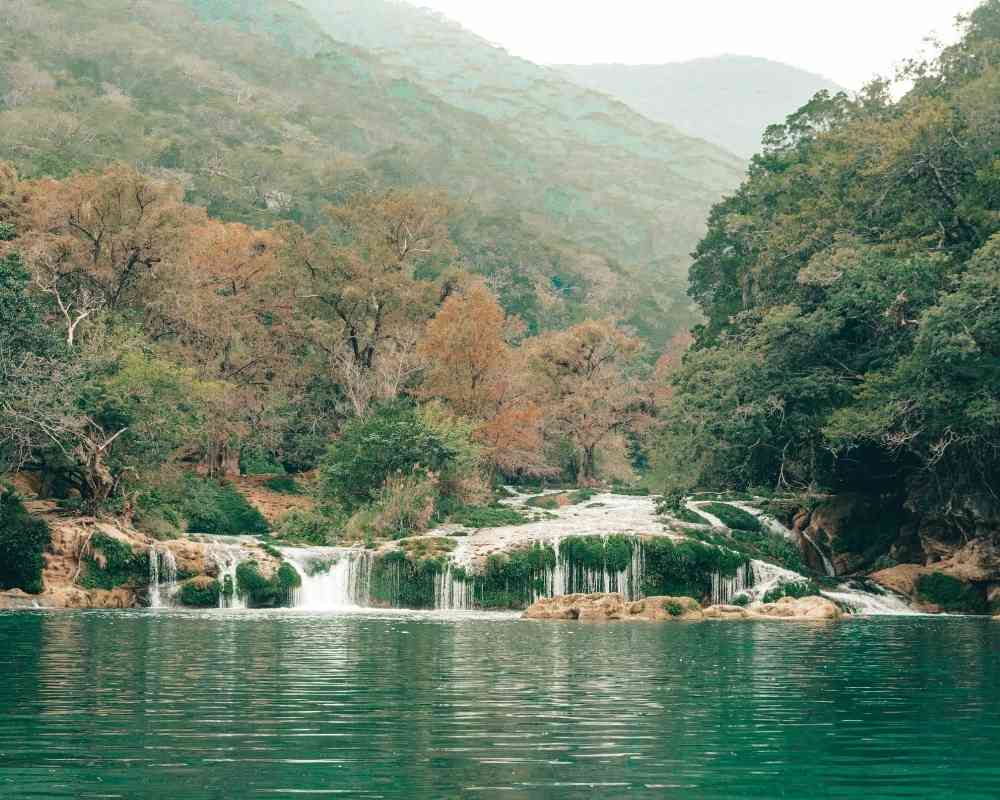 Speaking Spanish also helps since you will be in deserted places where locals don't speak English. Here is my expenditure report for the Micos Waterfalls adventure:
Micos Waterfalls tour price: US$41 per person
Rappelling
Waterfall jumping
All transportation
1 meal
Park entrance
Snacks
Travel Insurance
Micos Waterfalls do it yourself: US$77
Rental car: US$17 per day
Sky Bike: US$48
Micos Entrance: US$2
Lunch: US$10
The DIY is more expensive because I did the Sky Bike for US$48. If you sign up for a Micos Waterfalls tour, you have to pay that separately.
The price above is only for the tour, without extra things to do.
When to visit Micos Waterfalls
I visited San Luis Potosi and Ciudad Valles at a very odd time. January is usually cold and rainy in this area but I liked that it wasn't packed with people when I visited.
However, January and February (the rainy season) are better months to visit since the waterfalls are not dry.
✈️ Ready for your trip to San Luis Potosi? If you need more information about visiting Micos Waterfalls, I'd be happy to update this post – just leave your questions below!
Trisha traveled to Mexico in 2018 and after a year, she found herself obtaining a 4-year residency visa in Mexico. She is the Editor-in-chief for our Living in Mexico Series which has helped over 3,000 Americans move to Mexico with ease. Trisha currently resides in Cabo San Lucas, Baja California Sur.