I lived two years in this town and I've only lived in three Sayulita apartments. At the time, it wasn't that difficult to find Sayulita apartments for rent but these days, it's becoming more popular that housing is ultimately a challenge.
I always get questions from digital nomads who which to base themselves here. Finding Sayulita monthly rentals has become more popular as opposed to short-term vacations.
The nomad housing trend has enabled this which greatly affects the housing structure all over the world.
🏠 Sayulita long-term rentals: how hard is it to find?
It's easy and hard at the same time. I found my first house in Sayulita through word of mouth. I was literally just having a drink at Public House and I met someone who said his brother has rentals in Sayulita Mexico.
I liked how to house looked and at the time, I was new to town and didn't really want a big space. The owner was traveling to Madrid for a month so he wants to sublet the space for US$350.
The price wasn't bad and although it was only a studio, it was in a great Mexican neighborhood and it was away from the bustling nightlife in Sayulita. It really was a space that was enough for my needs.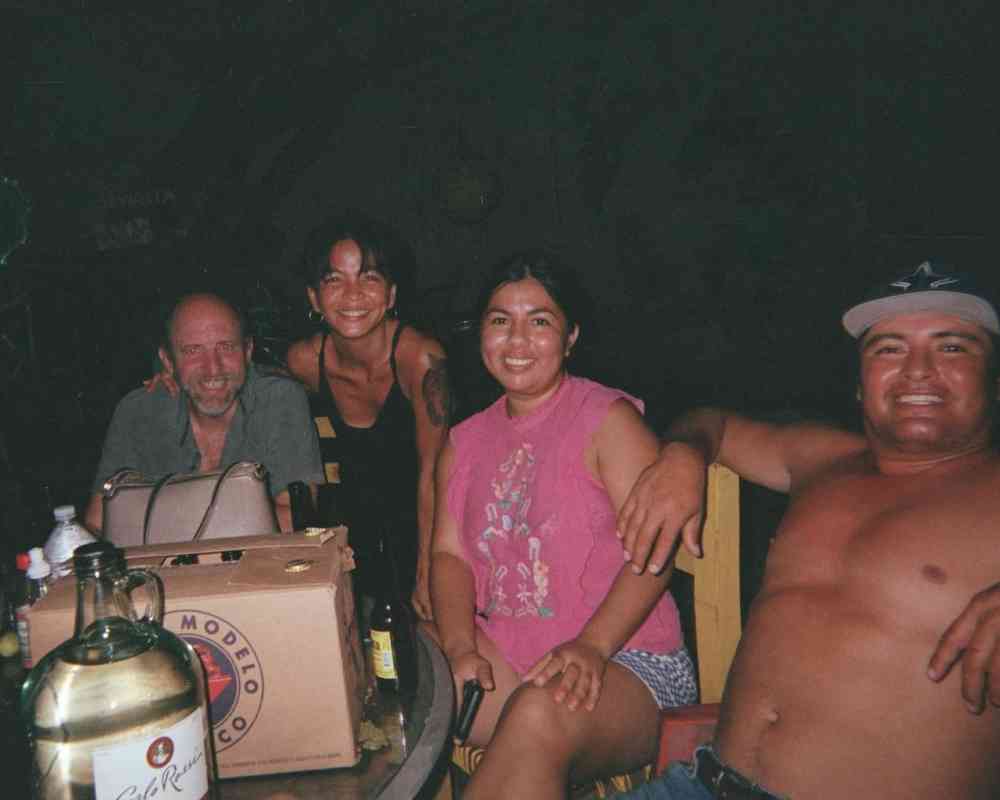 When the owner of the apartment came back from Madrid, I had to start looking again. As you already know, Sayulita is a small town everyone is related. True enough, this guy I rented for a month with has a sister who is renting a bigger place (2-bedrooms with a patio) for US$500.
It was right next to his house so I pretty much have an idea of what it looked like. The moment I went to meet his sister for viewing, I immediately put in a downpayment and moved in. It was my perfect Sayulita house and I lived there for two full years.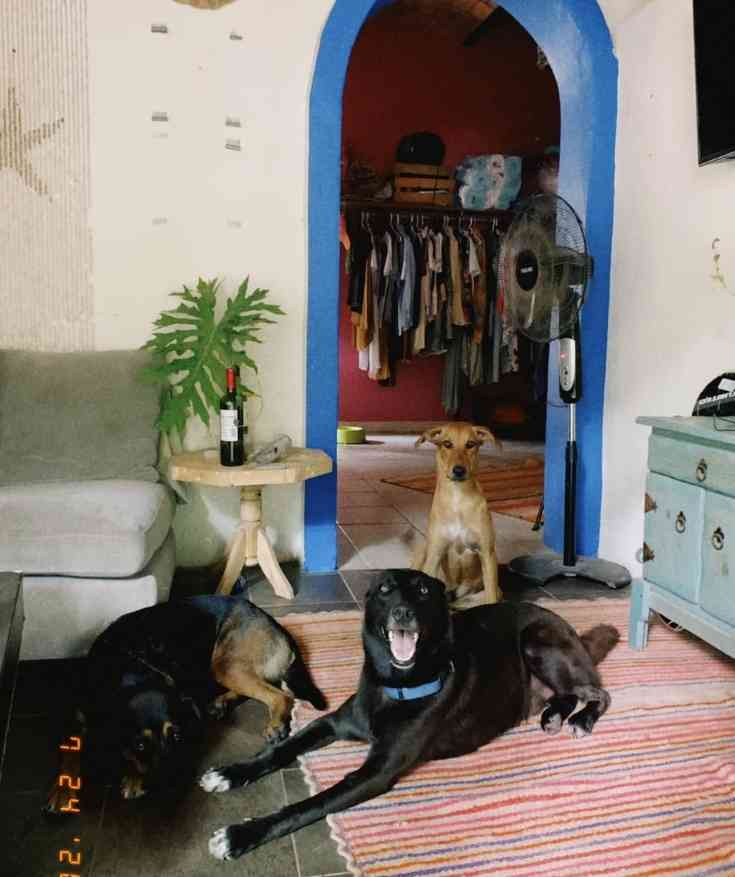 Another opportunity came when the mother of these two landlords said she wanted to rent her 1-BR apartment. I also rented that one for Airbnb but shut it down as soon as I realized that housing is becoming difficult for locals.
Plus, I switched to Vrbo because of Airbnbs unnecessary high booking fees/taxes. It wasn't a lucrative business for me.
Overall, I would advise you to come here first because so far, I've only been lucking in finding Sayulita apartments through word of mouth. I never really looked at listings online.
You might also like: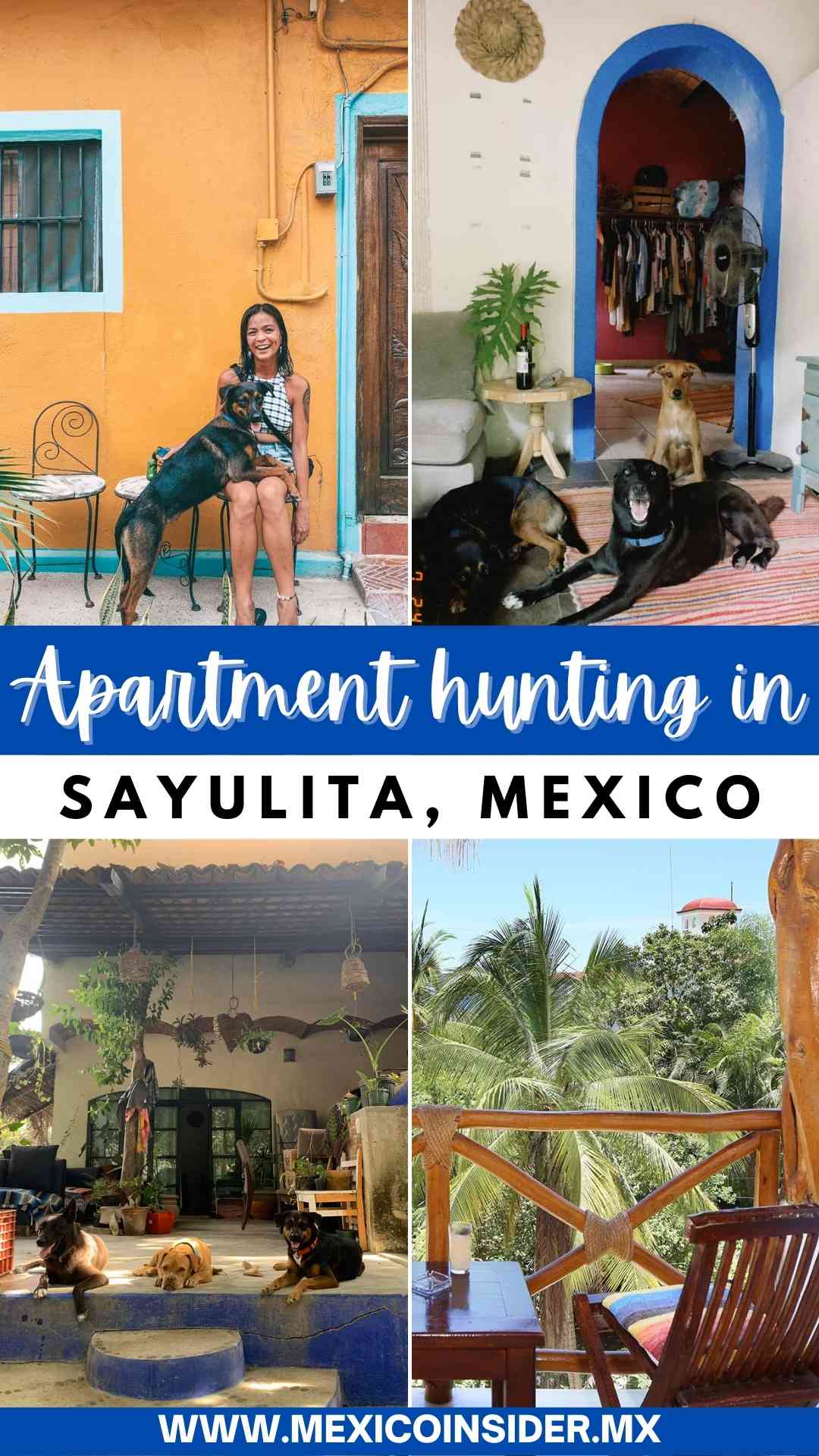 🏡 Sayulita apartments hunting guide
Sayulita monthly rentals prices: furnished vs unfurnished
I never had to rent an unfurnished apartment in Sayulita. Most of the houses here already have the basic amenities, if not, even more.
I pay US$500 for most of the furnished apartments and that already includes AC and a water heater. I live in Cabo now and these things are not even included in a US$1,000 rent. It's so ridiculous how different each city in Mexico operates.
Of course, not all furniture is pleasing to our eyes – we all have different tastes. In this case, you can ask the landlord to take out some of the things from the house.
You know, stuff that doesn't spark joy. The only problem is that these landlords don't have spaces to store them so you'll definitely be stuck with things in the house that you don't like. I've had this problem many times and they keep saying they simply just don't have storage.
If you decided to fully move to Sayulita and want to buy your own things, the rent will definitely be cheaper and landlords won't have problems if you have pets.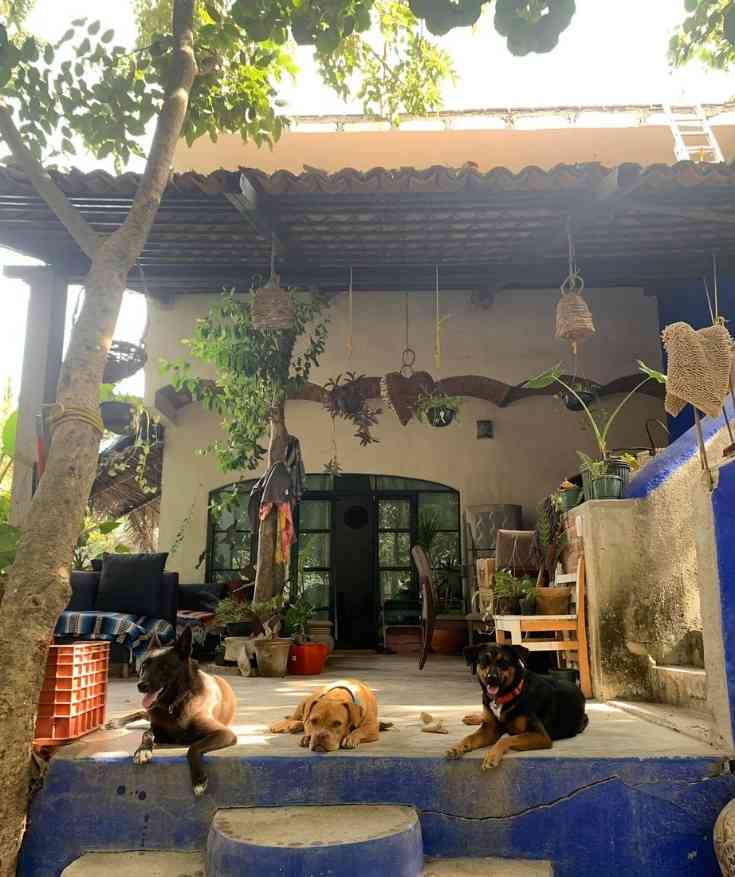 Security deposits, contracts, and advanced payments
Unlike Los Cabos or Puerto Vallarta (two big cities I lived in), Sayulita is very lenient with contracts. Sometimes, they won't even ask you for one unless the landlord is in the Real Estate business.
You see, there is a lot of informality with renting Sayulita apartments because the landlords are locals – not an agent of some sort. It is their house and they can design a rental structure that works for them.
However, without a rental contract, you are risking the assurance of renting long term. Landlords can change their minds one day and say they will put the house on Airbnb for a higher income.
In this case, it is important to insist on drafting a contract. Of course, they would write it in Spanish but I can recommend my lawyer to help you review your rental contract.
A one-month advance and a security deposit are required for Sayulita long term rentals. Thankfully, they do not ask for a deposit when you have pets (unlike Mexico City or Los Cabos).
They will also probably ask for all of these in cash as Sayulita is still a cash country plus Mexicans get taxed if you deposit money to their bank accounts. They don't like that so prepare to withdraw a lot of cash for this transaction.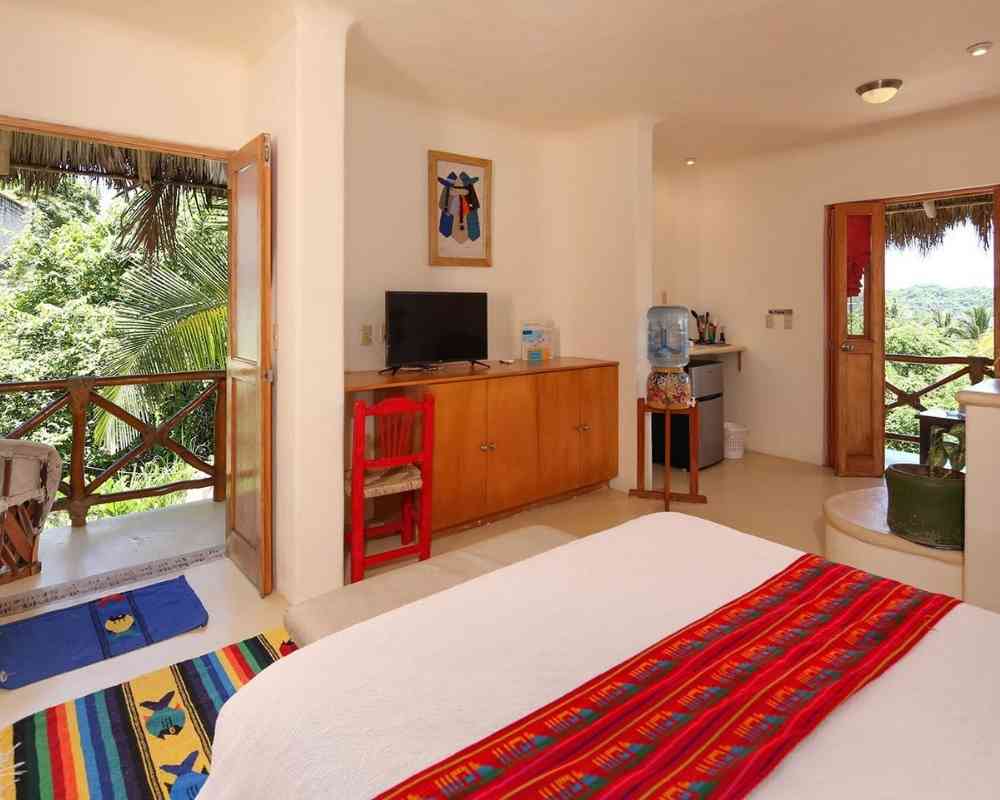 Are utilities and bills included in Sayulita monthly rentals?
Some of them do but because of the extensive use of AC in Sayulita apartments (which landlords cannot control), they don't include utilities and bills with the rent.
You won't believe me if I told you that I lived in Sayulita for 2 years without AC. My house was in a jungle, surrounded by a canopy so it was never hot in my house.
The only problem with that jungle thickness is that I don't get a lot of sun inside so the house gets moldy, which is common to most houses in Sayulita.
Without AC, my electricity bill was US$7 per month. I also didn't pay for the water bill because the landlord said it was free.
However, I've been told that one day, there will be someone from the water agency who will knock on your door and charge you for all those years that you didn't pay for water.
Which, by the way, isn't my problem since I pay all my bills to the landlord. I never had to go to Bucerias or Puerto Vallarta to physically pay for it in the office.
Sayulita has a lot of water problems and I feel sad that it doesn't have a bigger monetary value so people just waste water as they please.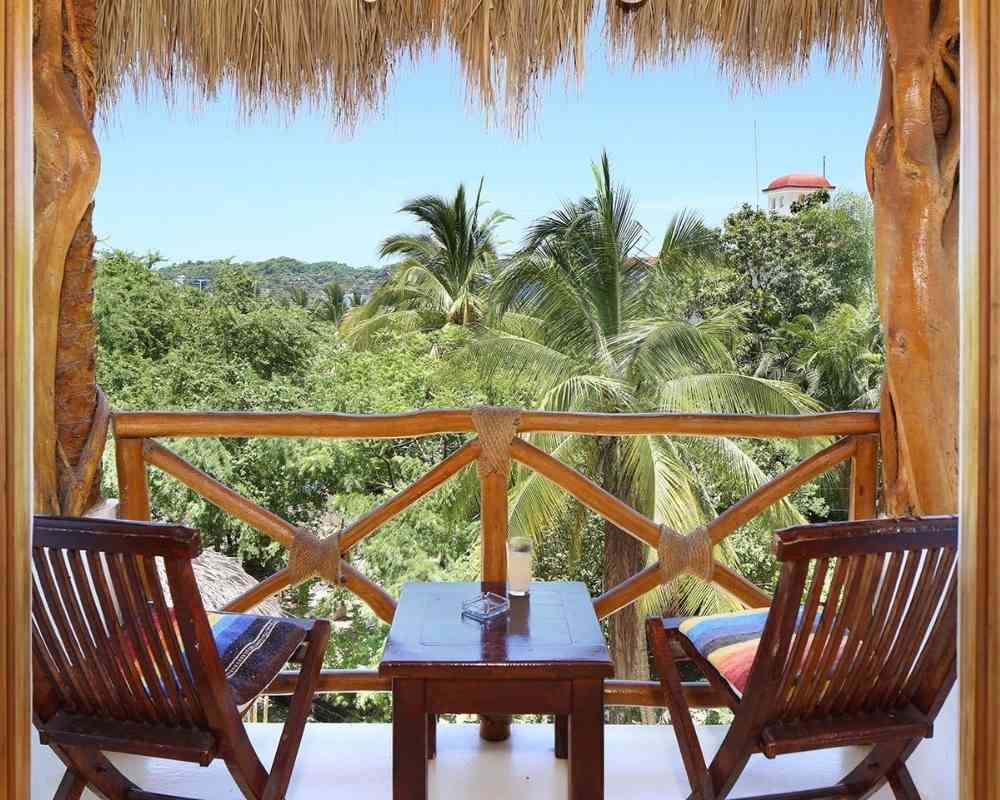 What do Sayulita apartments typically look like?
The layout of Sayulita apartments and homes are very open. Most of the kitchens are outside and I really love this style! I didn't live in an ocean-view home as I like the jungle setting better.
The majority of apartments for rent in Sayulita are condo types, especially if you want to live near the plaza.
As for the rest, everything is in a house format which I prefer because my dogs won't survive living in a condo. They need the space.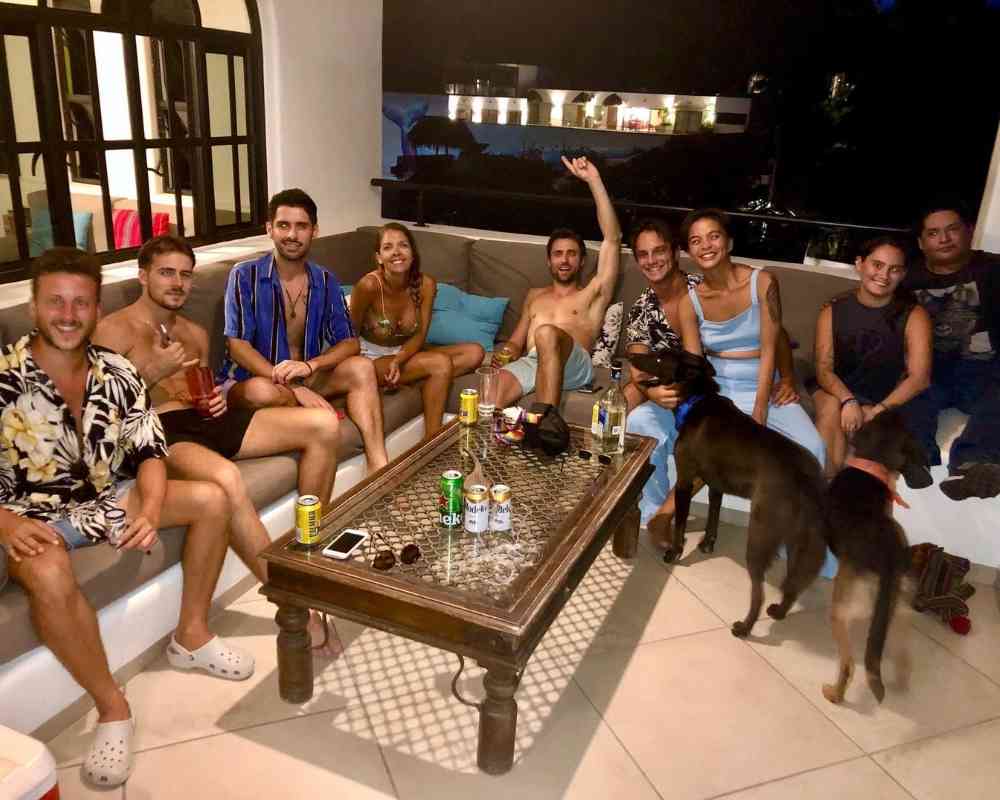 A few challenges I came across from Sayulita apartments hunting
Unlike my other apartment-hunting articles, I did not have a lot of challenges in Sayulita. First, the close-knit community makes it easy for you to get the latest rentals and/or know the landlord personally.
Sayulita is super dog-friendly that no one minds if you have pets. At the beginning, I only had one dog which my landlord allowed but for the next few months, my dog family became bigger and they did not say a thing.
Location was also not a challenge as I have a car and a golf cart to go around. And even if you don't, Sayulita is a walking town – you can really walk anywhere safely!
If there were any challenges, I would say it's the Internet as landlords only put basic Internet speed in their rentals. Some streets don't also have enough signal or connection so you can end up having really bad Internet.
I had to upgrade to fiber-optic wifi which I did by myself. It costs 10 times more than the usual (US$100 vs US$10) but I needed to upgrade because of my digital nomad lifestyle.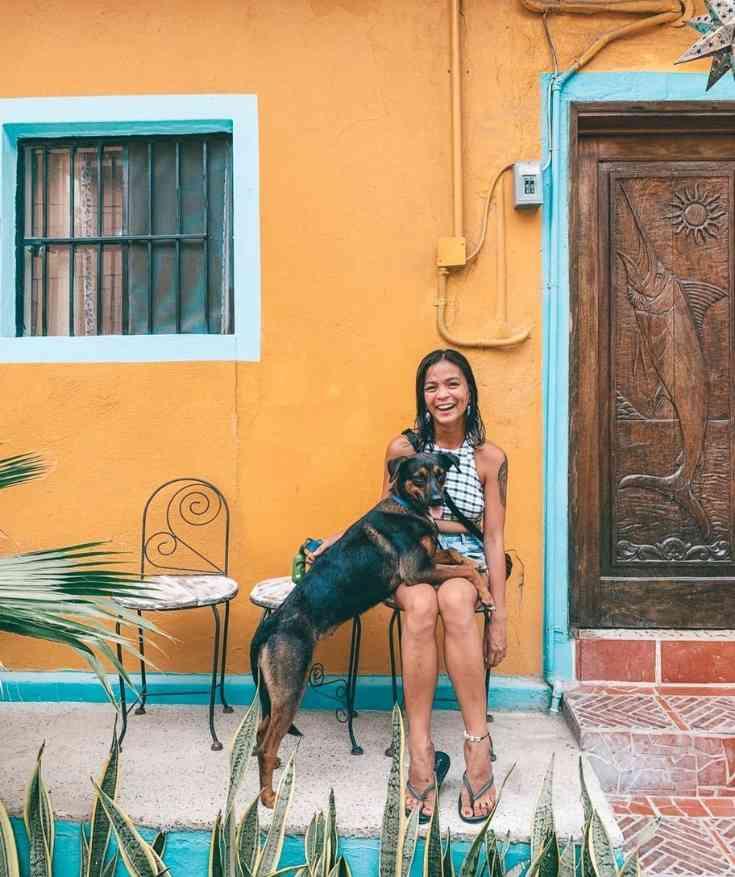 ✨ Tips on looking for Sayulita apartments for rent
Travel to Sayulita first
Don't hunt for Sayulita apartments while you are still back home. It is still best to travel here first and find rentals. Believe me, it's way easier that way.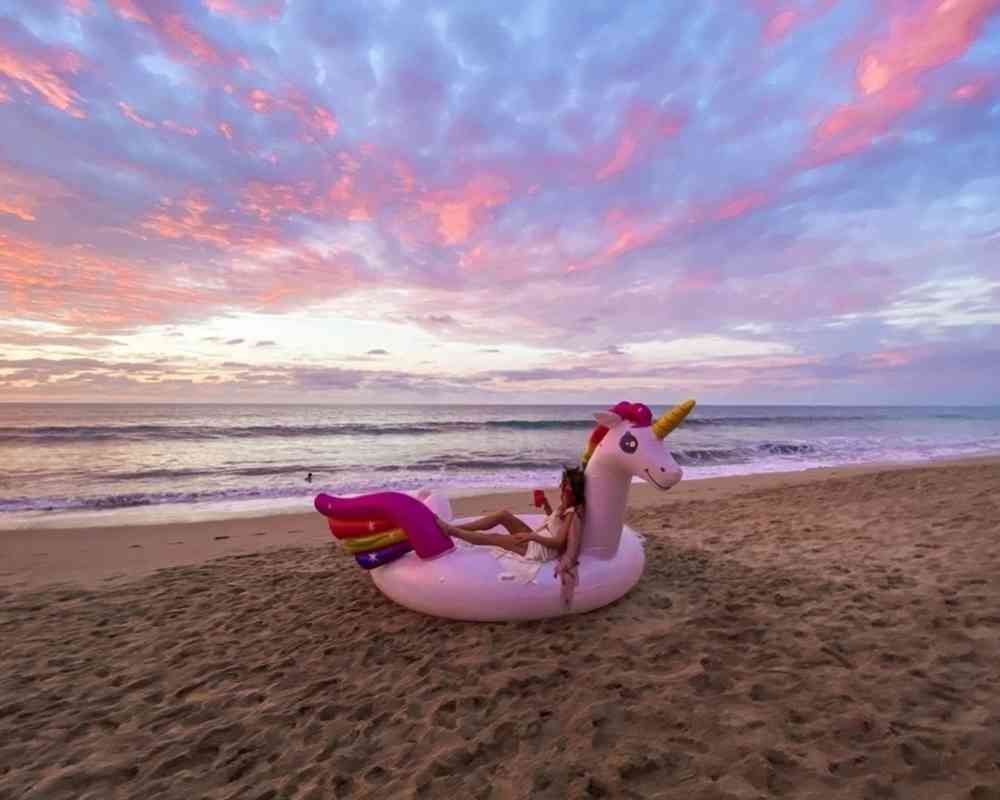 You can spend hours and hours researching but you'll never find a good apartment in Sayulita if you are not here to see it for yourself.
Join the Sayulita rentals group
Renta Sayulita is a good Facebook group as all the landlords and locals post their listings here. The group is in Spanish but you can easily use Google translate in communicating.
Although I would recommend for you to learn basic Spanish to be able to communicate well with landlords.
Another good thing about this group is that they still charge local prices compared to foreign homeowners.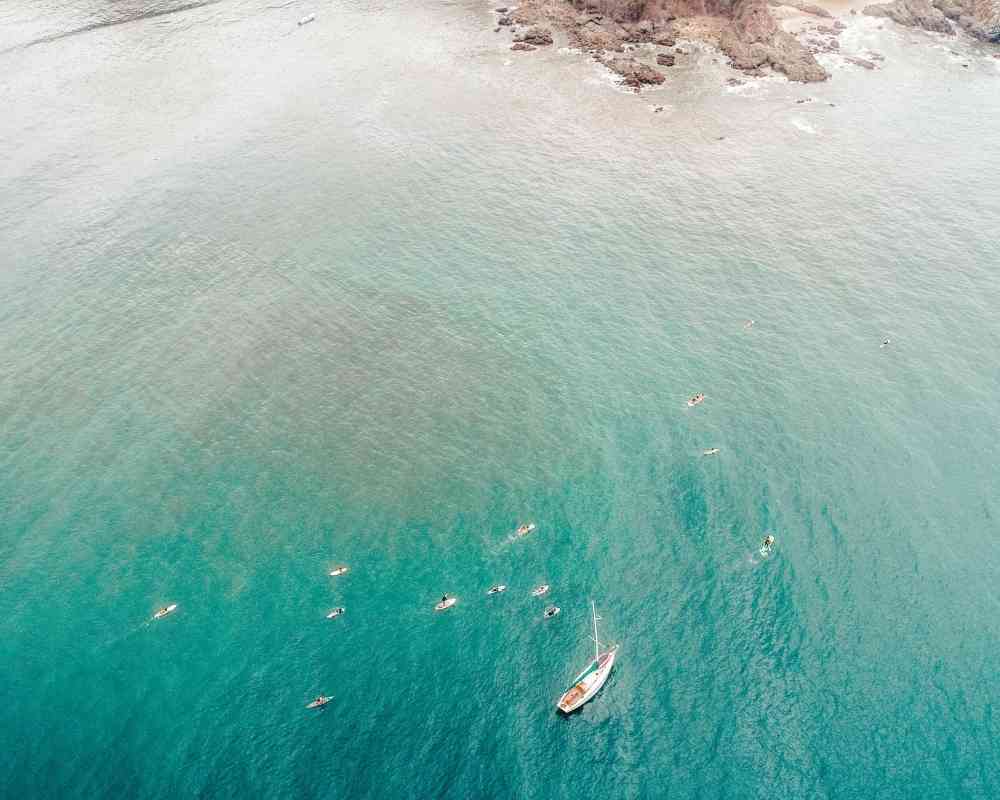 Realtors can't really help with long term rentals
In Los Cabos, most realtors are also assigned with rental homes but in Sayulita, everyone seems to be just selling properties.
I have not had the experience of heavily relying on agents when looking for apartments for rent in Sayulita. They just won't help you with this as they are focused on selling.
Get in touch and I will connect you with landlords!
I don't live in Sayulita anymore but I am still connected with the locals there. Send me an e-mail or a message on Instagram and I will connect you to people who may possibly have rentals in Sayulita available.
✈️ Ready to move to Sayulita? If you have any questions about finding Sayulita apartments, we'd be happy to update this post – just leave your questions in the comment box below or join our communities where we answer questions for FREE.
Trisha traveled to Mexico in 2018 and after a year, she found herself obtaining a 4-year residency visa in Mexico. She is the Editor-in-chief for our Living in Mexico Series which has helped over 3,000 Americans move to Mexico with ease. Trisha currently resides in Cabo San Lucas, Baja California Sur.