The Insider Guide to Guanajuato City
By Daniela Ramos | Last updated on July 16, 2022
Once the home of Don Quijote, Diego Rivera, and Jorge Negrete, Guanajuato City is a place where some of Mexico's most incredible artists and characters were bred. Perhaps it's the city's colorful buildings, its streets filled with music, or its love for art, but there's just something about it that inspires creativity in every sense.
✈️ Guanajuato City quick info
???????? State: Guanajuato
???? Currency: Guanajuato City uses the Mexican Peso.
???? Power plug: Mexico uses types A and B and you will usually find both. See all plug types here to know what to pack for Guanajuato City.
???? Visa: Mexico is no longer giving 180 visa-free days to most tourists automatically. The number of days you will be given to stay as a tourist will be determined by the immigration officer and will usually be based on your itinerary.
???? Language: Many people in the travel industry speak English in Guanajuato City. However, Spanish is more common. You will get by traveling here speaking English, but learning a little Spanish will definitely help.
???? Culture: Guanajuato City is a student town, so expect to find a younger crowd here as well as plenty of bars and nightlife.
???? Wifi: Wifi is available in most hotels, airbnbs, restaurants, and coffee shops and it is usually fast and reliable.
???? Guanajuato City Travel Blog
???? Planning your trip to Guanajuato City
Planning a trip to Guanajuato City is pretty easy-going as the city has a very big infrastructure for tourists both from abroad as well as nationals. However, it's always helpful to know a few key things in order to make sure your trips goes as smoothly as possible.
Best time to visit Guanajuato City
Weather-wise, Guanajuato is almost always pleasant to visit. The average annual temperature is 64 degrees Fahrenheit. The hottest months are May and June with temperatures reaching the higher 80s and January tends to be the coldest month with temperatures dropping to the 40s, especially during the early morning and evenings.
If you were to ask us though, the best time to visit Guanajuato City is in October. This is when the annual Cervantino Festival takes place and the streets of Guanajuato bustle with culture, arts, and parties. If you want to visit during this time, however, we recommend booking your hotel and activities in advance.
???? Don't travel to Guanajuato City without insurance!
Just a reminder. You know it's important! We use SafetyWing and we only pay US$40 per month for long-term traveling with COVID coverage. Check them out and choose an insurance plan that fits you.
Planning your budget
???? Accommodation costs: Guanajuato City provides very good value for money when it comes to accommodation. You can book a pretty nice hotel for around $45 USD and hostels for around $10. For a boutique hotel in the city center, expect to pay around $100 USD and luxury for $250 USD. Please note these prices may rise if you visit in October during the Cervantino Festival.
???? Food costs: Like most places in Mexico, food costs in Guanajuato City vary depending on your travel style. You can eat at a local restaurant in the city center for as low as $5-7 USD or $20+ at rooftop terraces and higher-end restaurants.
✈️ How to get to Guanajuato City
Silao is the airport that serves the entire state of Guanajuato and is located less than 30 minutes away from Guanajuato City. You can find flights to Silao from cities like Mexico City, Cancun, Monterrey, and Tijuana as well as several cities in the United States.
Another option is to fly to Mexico City, which is about four hours away. You can reach Guanajuato City from Mexico City by renting a car, hiring a private driver, or taking a bus.
By Bus
If you're already in Mexico, Primera Plus and ETN have daily bus routes from Mexico City, Queretaro, Guadalajara, and other cities within Guanajuato State.
Getting around
Guanajuato City is a city meant for walking! Most hotels are located in the city center, so unless you want to take day trips outside of the city, your feet and comfortable shoes are the only things you need to explore the city.
In the case that your accommodation is located outside of the city center, you can opt to take an Uber or DiDi instead. We recommend doing this, especially at night.
⛰️ Things to do in Guanajuato City
Guanajuato City has plenty to do, especially if you're into arts and history. One of our favorite things to do in Guanajuato City is to walk around and explore its colorful alleyways, but other activities you can't miss out on doing include the following: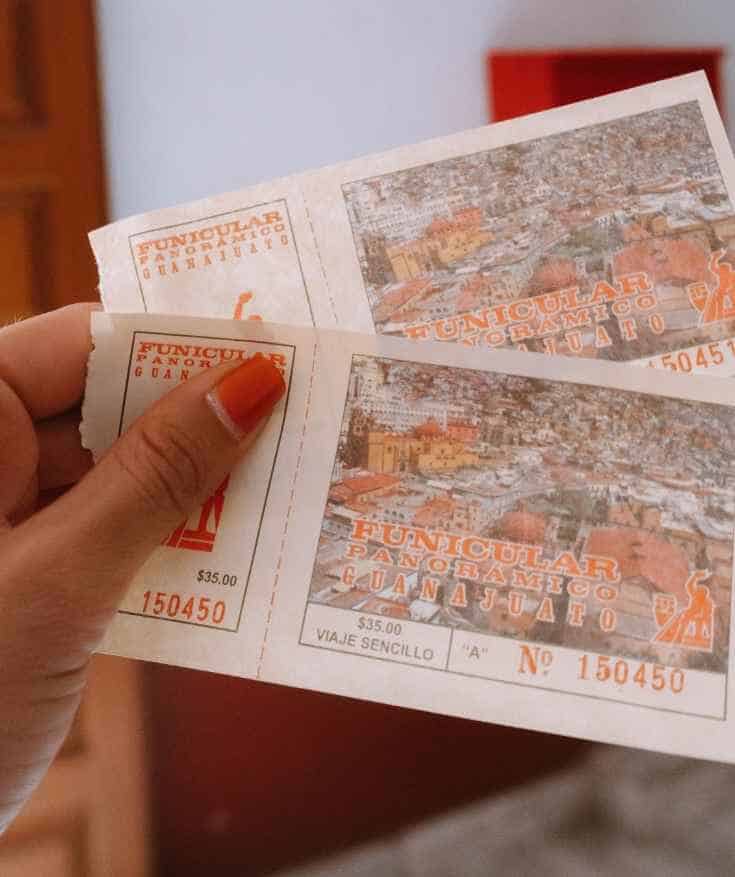 Ride the Funicular
Ride a funicular to Pipila, a viewpoint with the best views of Guanajuato City.
Callejonadas
Callejonadas are traditional night-time walking tours usually led by students dressed up in old attire. You'll get to walk through the city's streets while listening to live music and hearing stories and legends.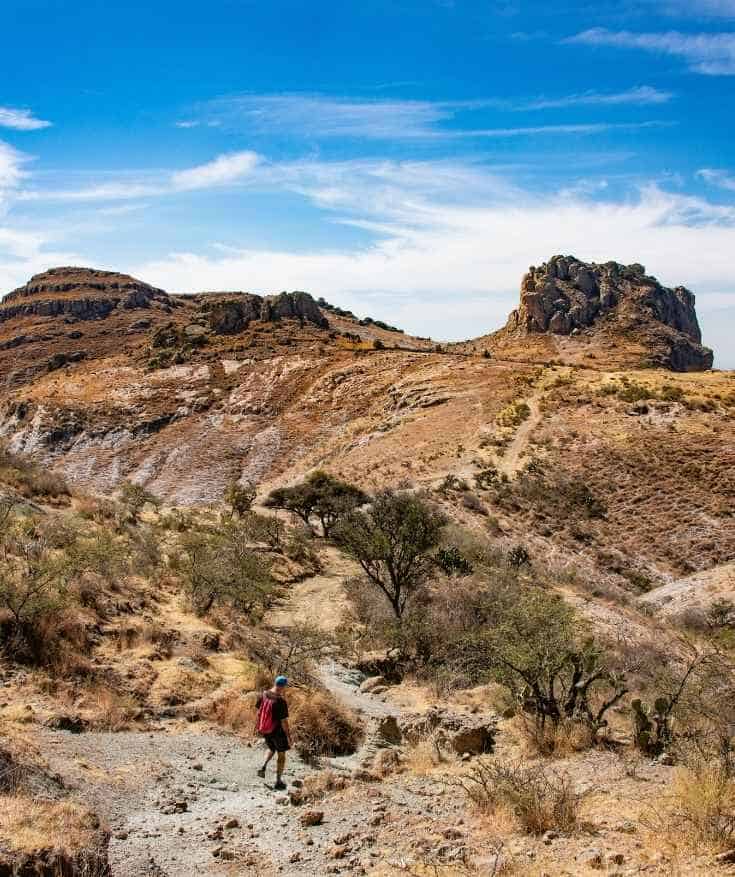 La Bufa
La Bufa is a hill just outside of downtown Guanajuato City where you'll find quirky-looking monoliths. The hike to get there is a fun way to get out in nature as well as get beautiful birds-eye views of the city.
Mummy Museum
Home to the largest collection of naturally mummified bodies in the world.
Callejon del Beso
El Callejon del Beso (Kissing Alley) is one of the most popular alleys in the city. Legend has it that, if you kiss your partner here, you'll stay together forever.
Diego Rivera Museum
Visit the house where Diego Rivera once lived and see some of his best artworks.
☕ Help us add more value to our content
Support our honest and transparent journalism. Make Mexico Insider free for all by donating to our coffee fund.
????️ Where to stay in Guanajuato City
There are many accommodation options in Guanajuato City that range from cheap hostels to family-owned guesthouses as well as boutique and luxury hotels inside Colonial houses. You'll find something to suit your travel style and budget here.
As a tip, we recommend booking lodging within the downtown area. There are also many options in the outskirts of the city that are a little cheaper, but many are located uphill or in quieter residential areas so you will likely need to take a taxi/Uber to get there.
Staying in downtown will ultimately give you more freedom, especially to explore the city at night (Guanajuato City is a student town, so there is a lot to do when the sun goes down and the entire downtown area feels like a movie during the evenings!)
???? Guanajuato restaurants
Guanajuato City is a haven for restaurants, from uber local hole-in-the-wall establishments to high-end rooftop terraces. Most restaurants here offer traditional Mexican food, but you can also find international cuisine in the city center.
It would take us forever to list all the best places to eat in Guanajuato City, but a few of our favorites/classics are listed below.
???? Guanajuato ATMs, USD exchange, etc
???? US dollars: Guanajuato City doesn't really use USD but Mexican Peso instead. You can withdraw pesos from ATMs and there are plenty of exchange places in the center of the city.
???? ATMs: You'll find all major ATMs in Guanajuato, especially in the city center.
???? Credit/debit cards: Many restaurants and establishments accept credit and debit cards. However, street stalls and markets usually don't. It's better to carry a bit of cash in Guanajuato City.
???? Tipping: Tipping is common in Guanajuato City. 10% if the service wasn't great. 15%-20% if the service was very good.