Mexico is a country with very distinct weather. Though summer in Mexico is really enticing and a 'slightly' good time to go, you might want to know what to expect when you plan your vacation here during the summer.
I learned it the hard way. For the last three years, I've been hopping around Mexico for the last three years and somehow, I kept choosing the wrong places to spend the summer in.
I normally live between Puerto Vallarta and Sayulita but summers there are very hot and humid. It's as if there's always a hairdryer pointing at my face. My dog even collapsed last year because of the heat!
I knew that I needed to go somewhere else during the summer so I tried Puerto Escondido first. FAIL.
Since Puerto Vallarta and Puerto Escondido are in the same line of the Pacific Coast, the weather was all the same. I always regarded myself as someone who's good with geography so I kept wondering why I never thought about that before going to Puerto Escondido in the summer.
I had this mentality that once you get South, it's going to be colder. I couldn't do anything when I was already there since I already paid for a 3-month rent (ouch) and I couldn't take it back.
I was really frustrated thinking I was escaping the summer heat in Puerto Vallarta when I moved to another place that has the exact same weather. Pffft!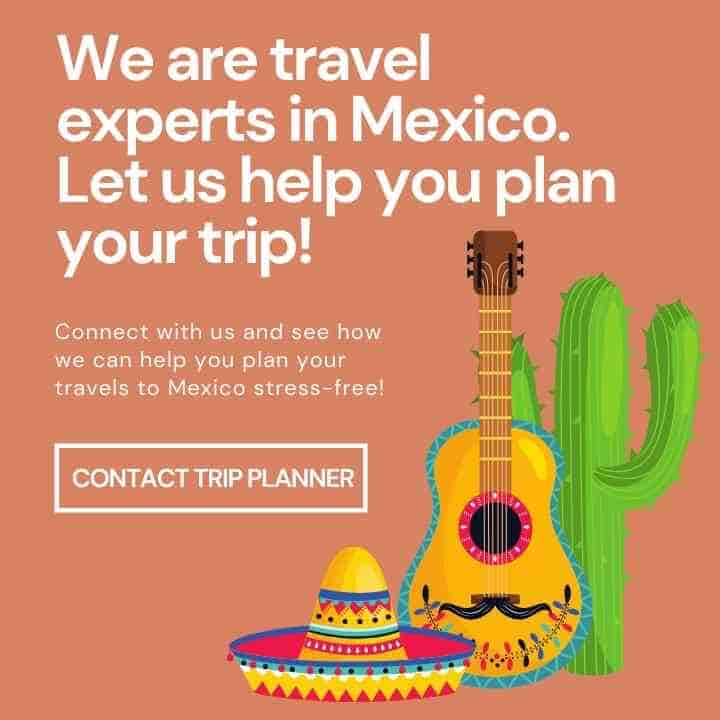 So, I learned my lesson. From that experience, I realized that I can reserve accommodation for only 2 weeks instead of a month. Since I stay in places longer, I tend to get excited and book 3 months right away.
The experience of spending summer in Puerto Escondido was really a pain, especially if I did not achieve what I was aiming for.
In this post, I put the different places that I explored during summer in Mexico. In each area, I did not just put the temperatures but the feeling of the summer heat in each destination.
Most articles on the Internet are very generic with numbers when it comes to weather in Mexico but the truth is you can't really feel those numbers because 77 °F in Mexico does not mean it's the same where you are from.
☕ Do you like our content? Help us continue to do better! Support our honest and transparent journalism by donating to our coffee fund.
☀️ When is summer in Mexico?
Summer in Mexico starts in June through mid-October. June weather in Mexico is still okay. During this time, I can still stay in my homes in Puerto Vallarta and Sayulita without problems with heat.
Actually, I start putting the AC on from mid-May. It's sort of an exciting time to turn the AC on since I don't use it during the winter (November – April).
It's not that May is hot already but take note that the Pacific Coast of Mexico has humid summers and you start to feel it even before the summer season starts.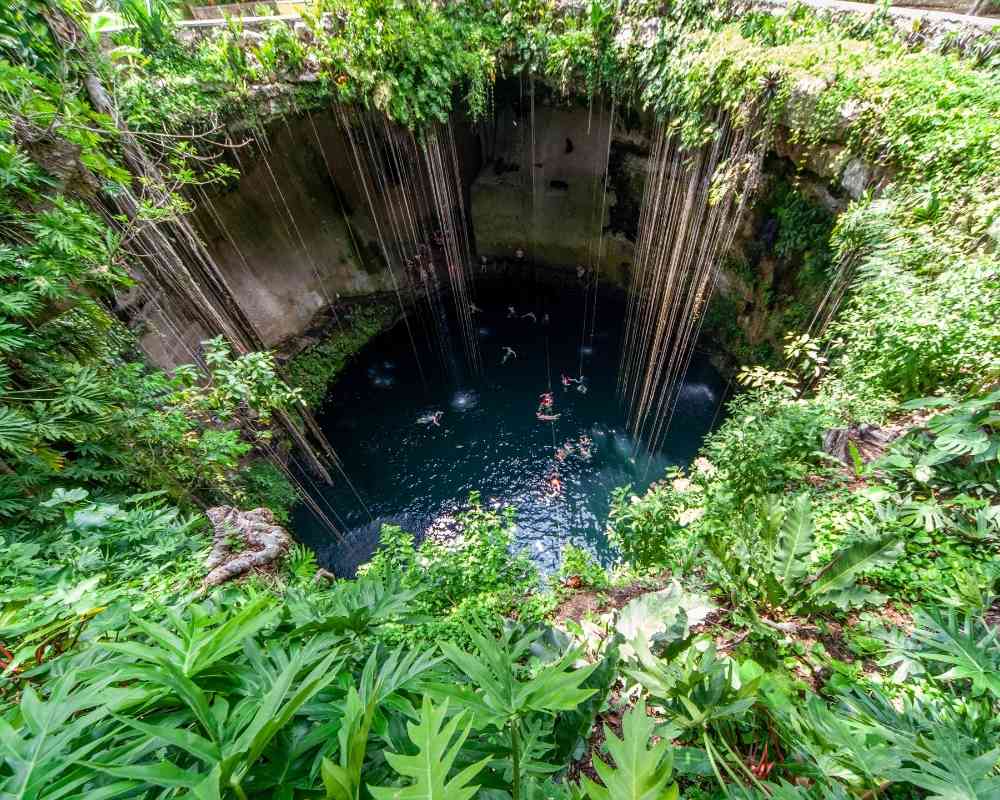 In Mexico, we also have daylight savings time every mid-April. When the time changes, this is the sign that I need to prepare for the summer but it won't get really hot in my area until July.
By July, I usually go out of the country but when COVID hit, I was pushed to explore the many different parts of Mexico during the summer.
July is already undeniably hot so this is the time where I leave. There will also be hints of rain but not too heavy.
August and September are super hot and September is my birthday so it's really hard to celebrate it in Mexico unless you rent an expensive villa with a pool!
🌦️ What is Mexico's summer like?
The first thing you need to know about what's summer's like in Mexico: foreigners and expats who live here can't take the heat so they usually go back to their homes in the US, Canada, and Europe where there is better weather.
Mexico's summer is not popular as Americans usually come during the winter to escape the cold in their country. But what entices tourists to travel to Mexico in the summer is the very cheap prices.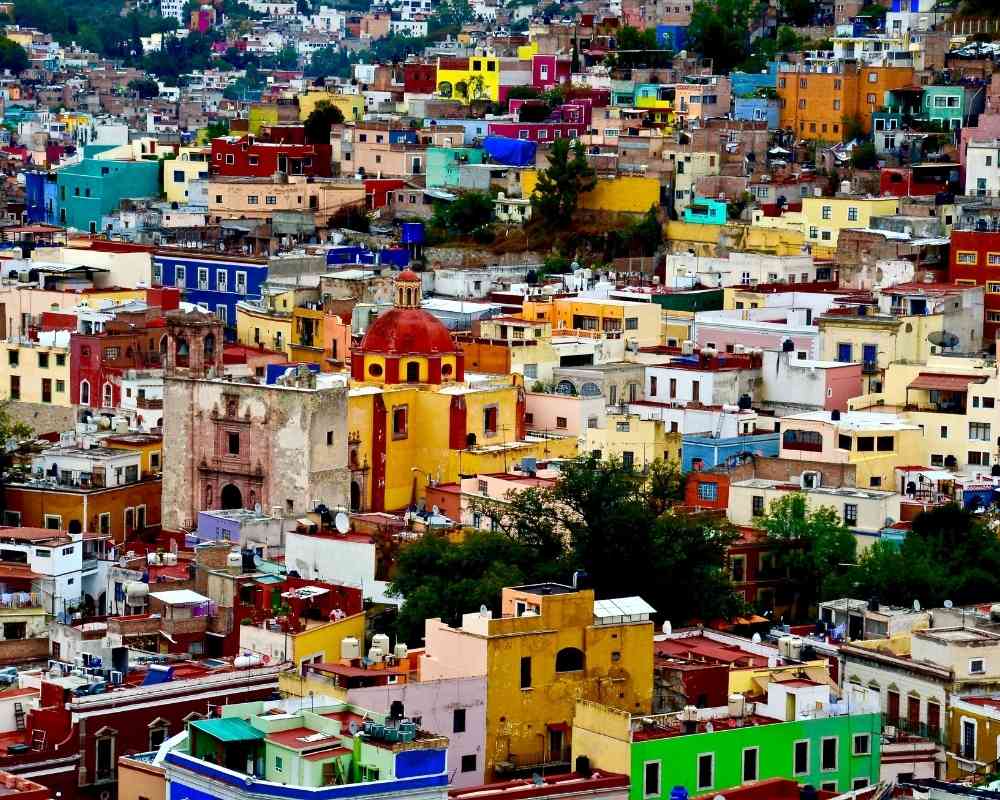 In small towns like Sayulita or Todos Santos, restaurants and bars close during the summer. Accommodations are usually cheaper, sometimes even half-priced!
If you're traveling on a budget and don't mind the heat, visiting Mexico in the summer is really great (money-wise). You'll end up vacationing in a beach town anyway so problem solved with the heat!
🌡️ How hot is the Mexican summer?
I always lived in tropical countries so the Mexican summer is not too hot for me. But if you are American, Canadian, or European, summer in Mexico is really very hot.
The heat differs when it comes to areas. For example, on the Pacific Coast, it's humid but in the Baja California Peninsula, it's dry heat. It's up to you which type of heat you prefer. Personally, I favor dry over humid.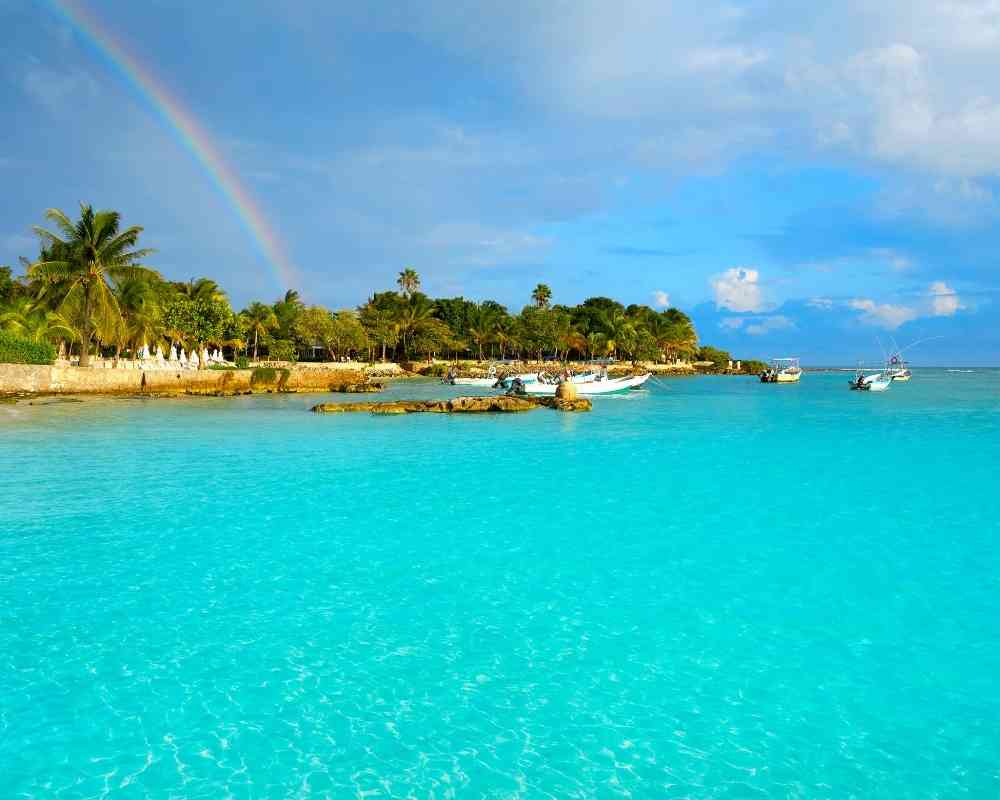 It's also odd how the water is not that cold in Mexico during the summer but that's only on the Pacific Coast. Baja California has good water temperatures so this is my preferred and top recommendation on spending summers in Mexico.
I will explain the heat levels further in the next sections of this post, so read on!
🌤️ What is the hottest month in Mexico?
The hottest months in Mexico are August and September but I am only referring to the coastal areas, Yucatan, Quintana Roo, and Baja California.
We also experience occasional rain showers in these months which makes it hotter because the rains just go for 5 minutes and it just exhausts the heat from the ground!
Summer rains in Mexico do not really make the temperature cooler. It just makes it worse!
⛈️ Hurricanes during summer in Mexico
Hurricanes in Mexico usually fall in September up to mid-October. On the Pacific Coast, I have not experienced strong typhoons where floods are involved but in Cancun, Playa del Carmen, Yucatan, and Quintana Roo, the hurricanes are really strong.
It does not rain every day. For example, in Baja California, it only rains 3 times a year and when there is a hurricane, it only lasts for a day.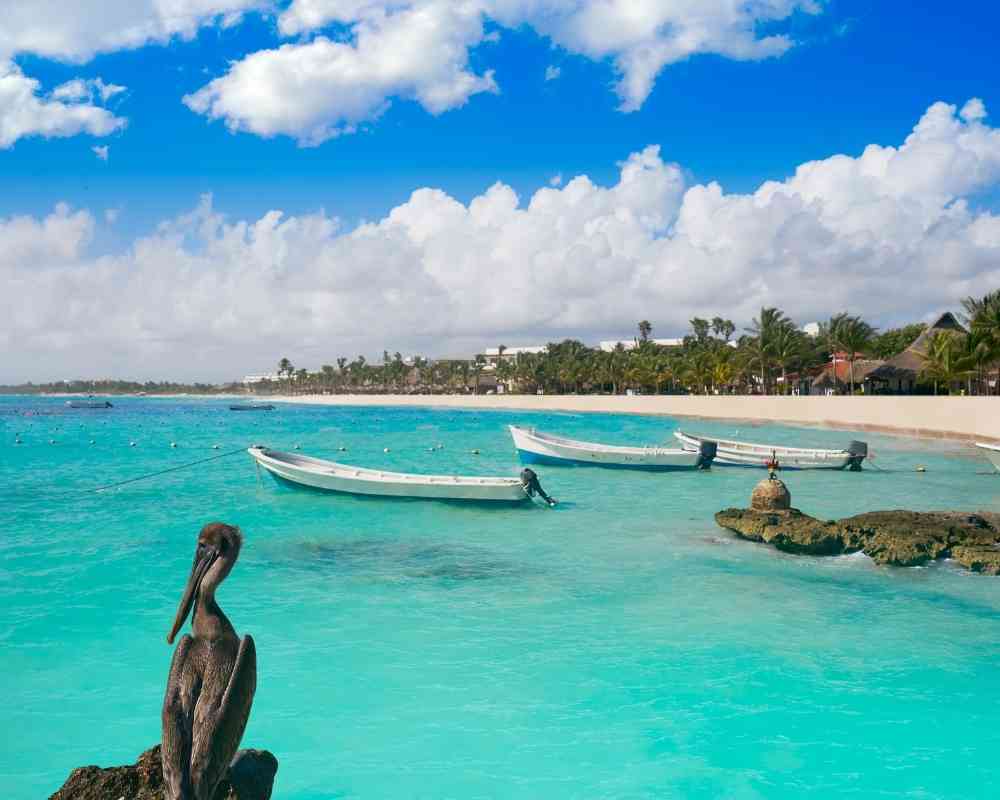 Power outages are very common during summer in Mexico. In Quintana Roo, I experienced these power outages lasted for days (depending on the intensity of the hurricane) but on the Pacific Coast, 12 hours was the longest I've experienced without electricity.
Hotels in Mexico usually have generators but if you're staying in an Airbnb or an apartment, they won't have generators.
Pin the image below on Pinterest and save it for your summer in Mexico trip!
🏖️ Summer in Mexico guide: where to go and what to expect
Summer in Baja California: best place for summer in Mexico
☀️ Dry heat with the nice wind coming from the sea. I love the weather all over Baja California during the summer because it's not sticky. You can walk around with very little sweat.
🌧️ It only rains in Baja California three times a year. Last year, there was even zero rain! At the moment, I am living in Pescadero, BCS and we already had rain showers two days ago.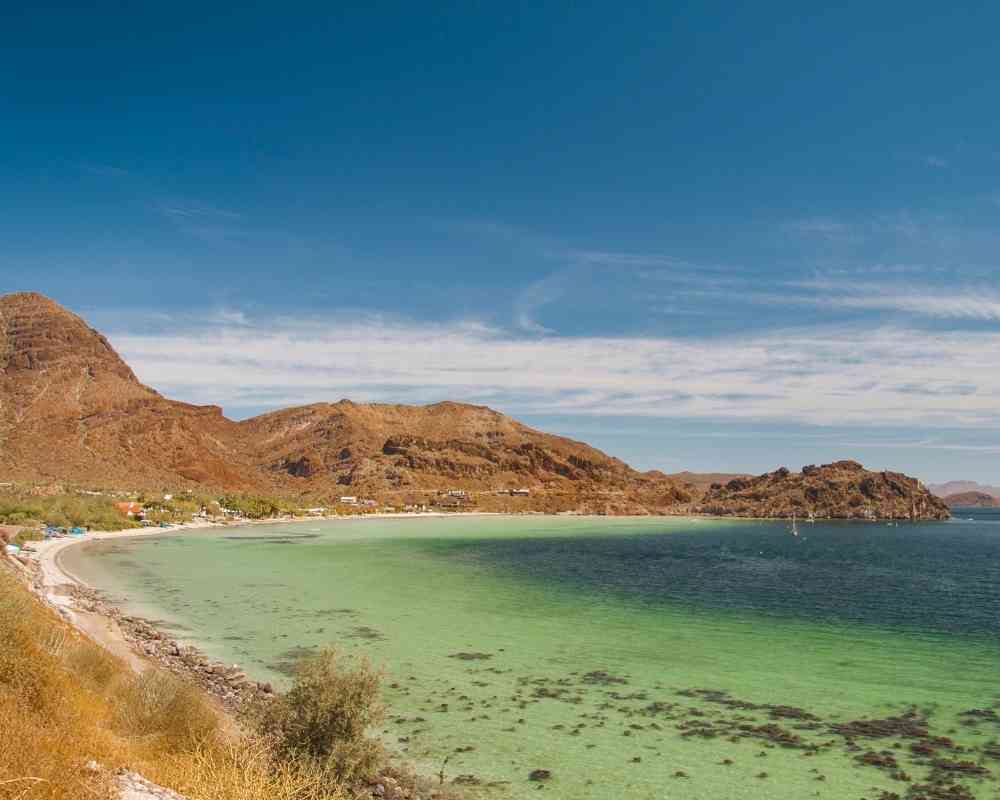 🌊 The waters of Baja California are not hot during the summer but it's way better than anywhere in Mexico in the summer.
💲 You can find great hotels in Baja California for as low as $25 USD per day! Hotels in Los Cabos are way cheaper at this time. Know that in Mexico, the norther you go, the more expensive it becomes.
Summer in Puerto Vallarta, Sayulita, San Pancho and Riviera Nayarit
☀️ Humid heat and really sticky. You'll be very sweaty on small walks and the sun is piercing hot. It's as if there's a hairdryer pointing at your face all the time!
🌧️ Rain starts in August but it's not that bad. You can still go out and enjoy yourself. In August and September, it only rains hard at night and we also get a lot of hurricanes in Sayulita and San Pancho.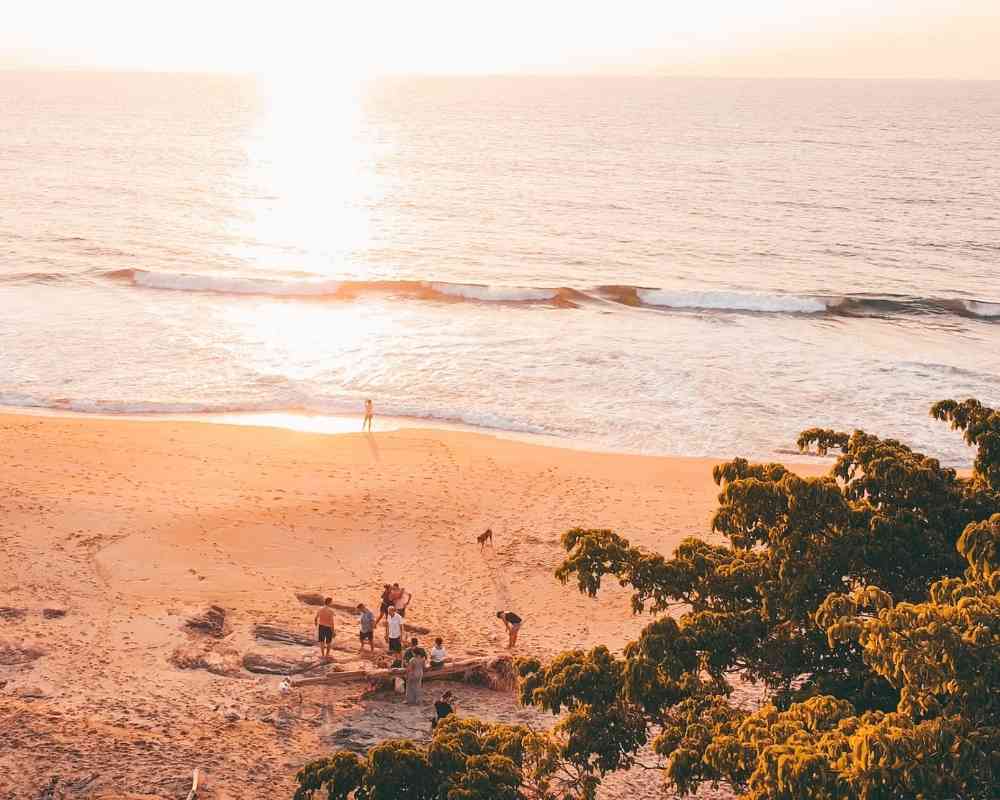 Note that Sayulita and San Pancho are covered with rainforests so the weather is different in Puerto Vallarta. Sometimes, it rains in Sayulita but not in Puerto Vallarta.
🌊 Hot water! Well, not super hot but you won't really be refreshed when you to go the ocean.
💲 Accommodation prices are half-priced. Bars and restaurants close in Sayulita and San Pancho during summer. Puerto Vallarta all-inclusive resorts are also very cheap at this time!
Summer in Cancun, Riviera Maya, and Yucatan
☀️ Humid and sticky like Puerto Vallarta and Riviera Nayarit. Summers in Cancun and Riviera Maya are very in-demand so nobody really cares if it's that hot. It's going to get extra hot because it's packed! Tourism here never stops!
🌧️ Heavy rain in September and hurricanes can lead to power outage for days. Floods are also very common. Cenotes also sometimes overflow and reaches the city of Merida that causes floods.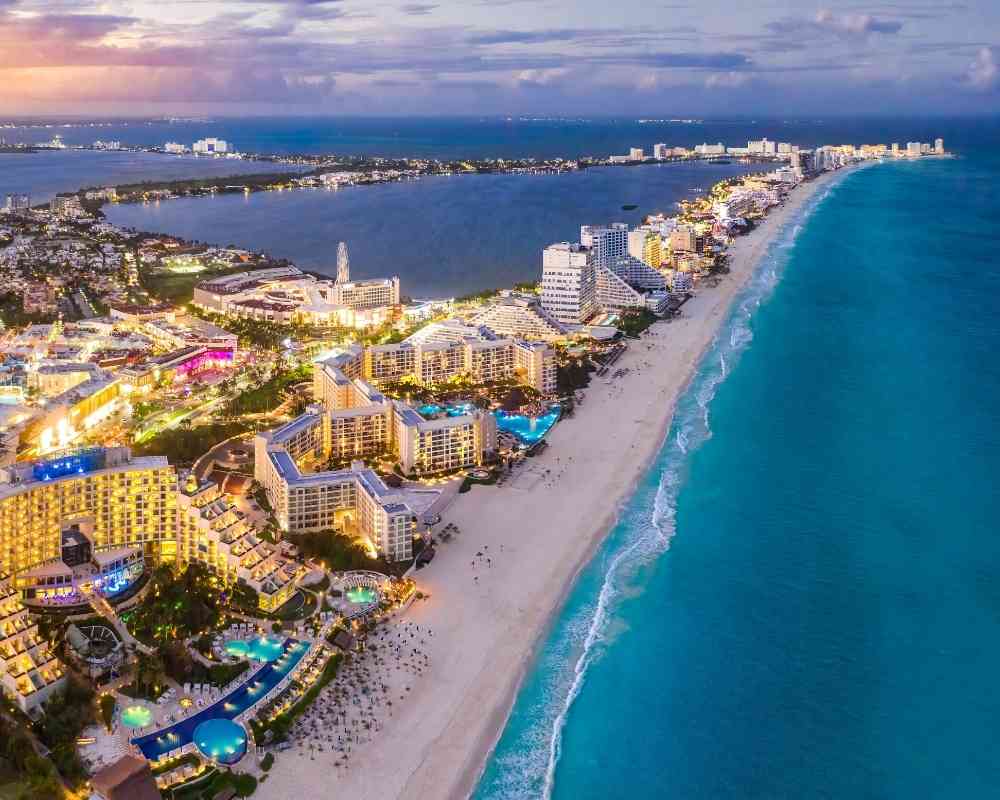 🌊 Hot and dirty water. You can't even swim in the Zona Hotelera of Cancun now because it's too dirty! Typhoons usually result to dirty water in Quintana Roo.
💲 Accommodation prices in this area almost never changes unless you know some locals whom you can rent their apartments for cheap. If you want a long-term stay in Tulum, you can use my code PSIMONMYWAY to get a 15% discount at Casai Tulum.
📪 Get genuine and honest content like this by subscribing to our newsletter. We send high-quality information once a month. NO SPAM. NEVER.
Summer in Mexico City, San Miguel de Allende, and Central Mexico
☀️ Super nice during the day because the sun is shining and you can still go out.
🌧️ It rains almost every night! In July, there are heavier rains even during the day. Rain in Mexico City is almost quite normal all year round so the people here are used to that lifestyle.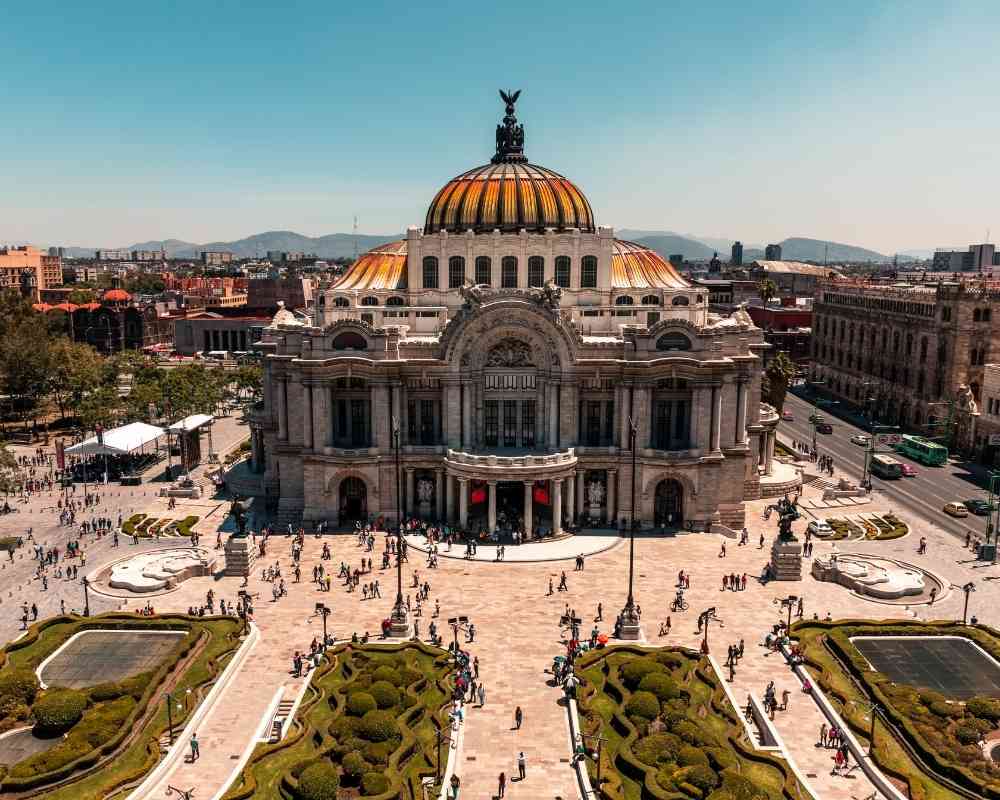 💲 Accommodation prices in Central Mexico are always cheap and affordable because of higher demands. You can also check out my post about accommodations in Mexico City to have an idea of prices.
Summer in Oaxaca state
☀️ Humid heat and really sticky just like Puerto Vallarta and Riviera Nayarit. Surfers go for great waves so it's really not bad to be here during the summer.
🌧️ My worse summer experience in Puerto Escondido was last year, during hurricane Laura. Beach towns in Oaxaca like Mazunte have undeveloped infrastructure so power outages can last for days.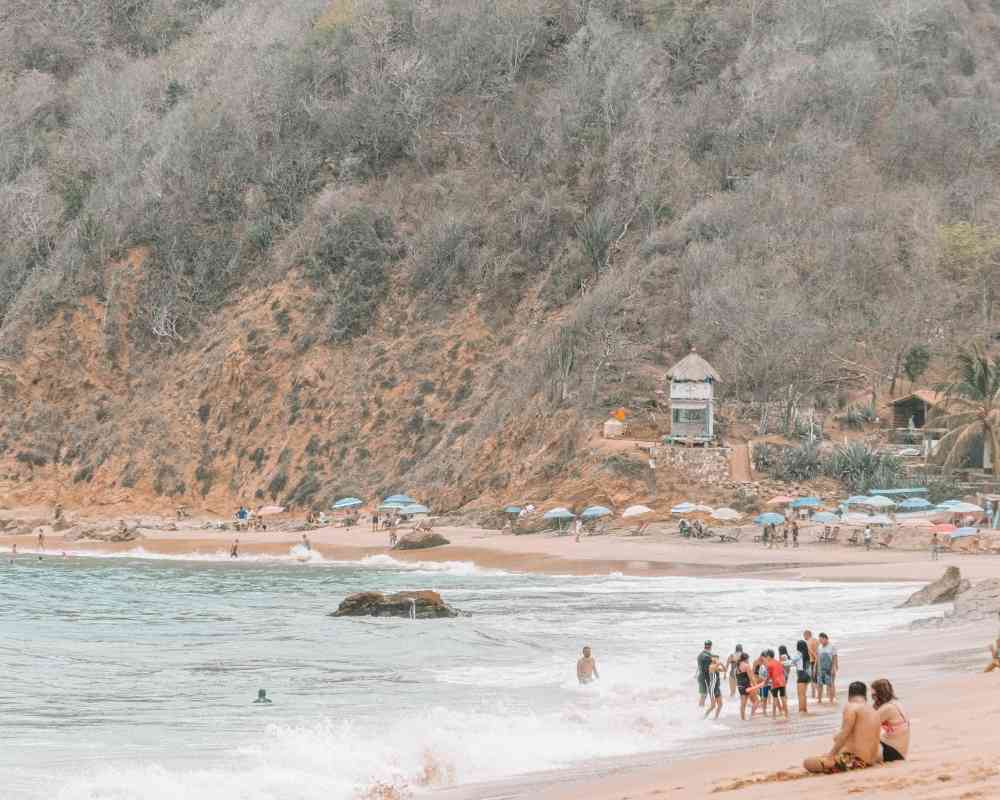 🌊 Warm water but surfers still go in because of the nice waves. Usually, the aftermath of hurricanes bring better waves so surfers love it.
💲 Accommodation prices are usual and bars/restaurants remain open. In Mazunte, half of them close and some establishments in Puerto Escondido also take a break. Hostels in Puerto Escondido are always open because of the influx of surfers coming to visit.
Summer in Mexico tips
Get a house that doesn't get direct sun
The house I lived in Sayulita and Pescadero are both shaded and are surrounded by trees. I spend a lot of time working at home as a digital nomad so getting a house that is shaded is very important for me.
I didn't even have AC when I lived in both these towns. Only problem was in Sayulita, tree branches fell on my roof during the hurricane season.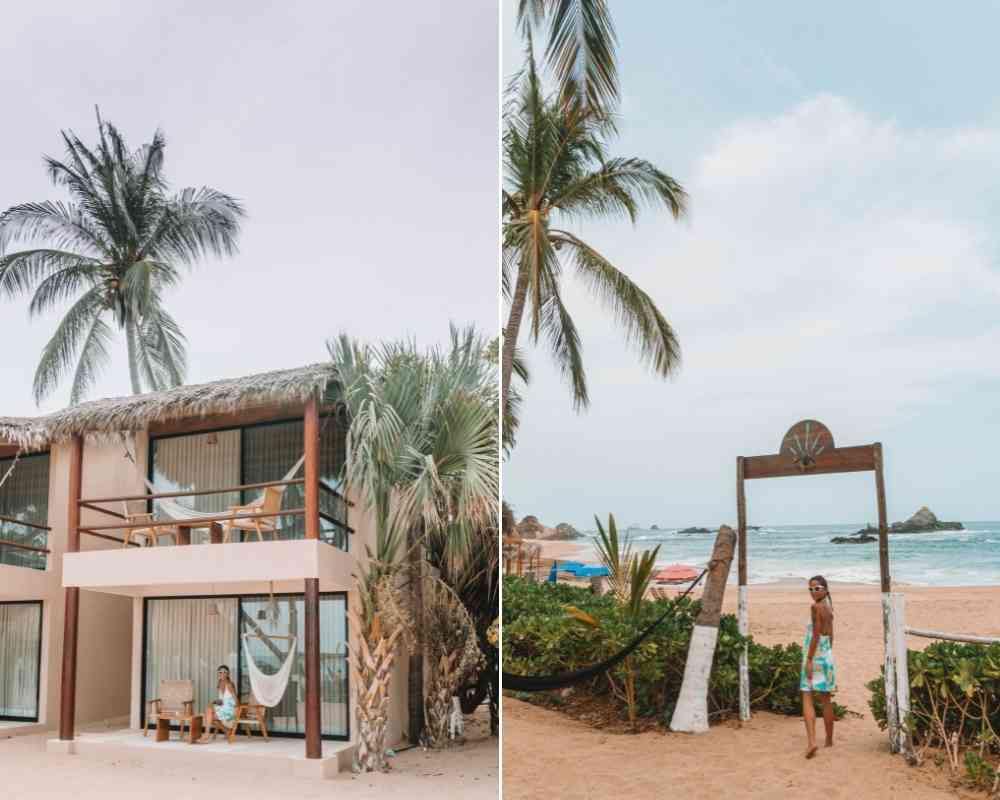 Another problem you'll encounter with houses that are shaded with trees is that it can get humid and wet inside the house. I just use a dehumidifier and it always works.
Ask you landlord or Airbnb host if the AC bills are separate
If you're not using air conditioning in Mexico, your electricity bills only cost US$10 – US$15 per month. But if you are using AC, it's 10x more expensive.
With this, a lot of landlords for long-term rent always exclude the electricity bills in the rent, especially they know that foreigners will just run the AC during the summer.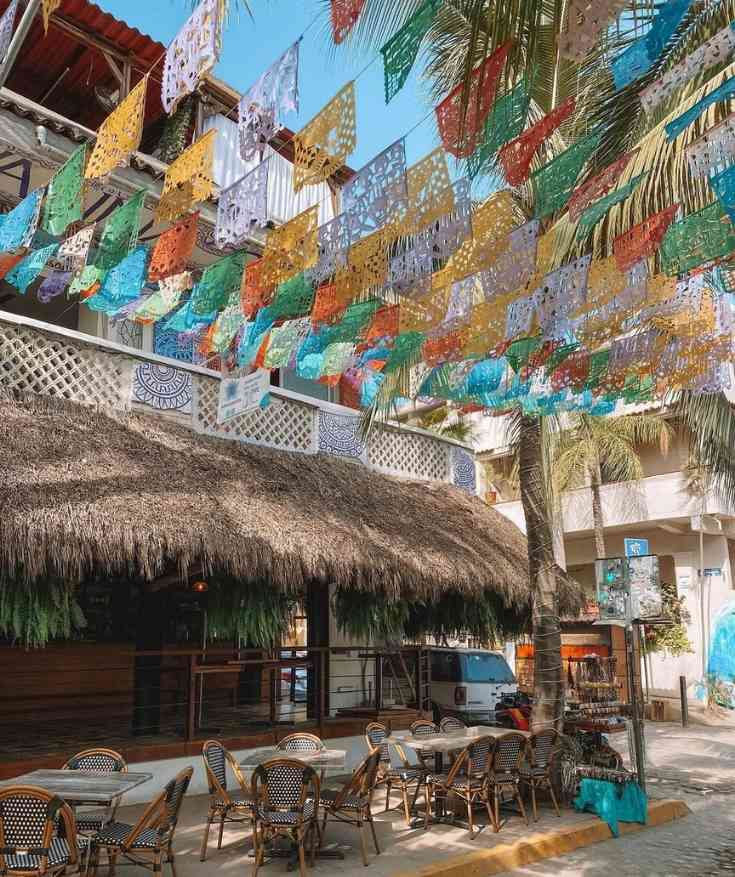 Expect to pay between US$50 – US$150 per month of electricity bills if you're running the AC all the time. Also make sure that you clarify the bills with your landlord (if it's included in the rent).
Sometimes, they even don't say this on Airbnb! You'll just be surprised that you have a separate electricity bill from your rental.
Cold water in the showers will also be hot
I wish there's really a filter or some machine that will make the water in the shower cold in Mexico! The water tanks in Mexico are usually in roofs or high ground so it gets direct sun all the time.
With this, you won't really get to experience cold shower during summer in Mexico. The first splash is usually super hot but it gets lukewarm as it runs.
But believe me, cold showers in the summer here is almost impossible! Unless you're staying in a hotel, of course. I don't even know how hotels maintain cold water in the summer!
Check the lockdown rules during summer in Mexico
Summer in Mexico has stricter lockdown rules as compared to high season, which I find really strange! Since COVID started in Mexico, there were no lockdowns implemented during October – May (only once in 2019 but didn't last long).
Mexico is heavily dependent on tourism income so they tend to ignore COVID during the high season and make it look like everything's okay.
They do, however, makeup to the lockdown during the summer because most establishments are closed anyway and things are super slow.
Bring a surge protector
If you're a digital nomad and will be traveling with lots of gadgets (i.e. laptop), make sure to bring a surge protector. Power outages are very common during summer in Mexico and believe me, a surge protector makes a difference!
I use Alestor's surge protector with 12 outlets and 4 USB ports. I also travel with it a lot since it's pretty portable!
Bring a portable wifi device in case of a power outage
For digital nomads who always need to be connected on the Internet, obviously, the wifi in accommodations in Mexico needs electricity to work so always bring portable wifi.
I use Travelwifi and you can get a 10% discount when you used my code PSIMONMYWAY. It's really a life-saver for emergencies like this!
Get travel insurance that covers COVID-19
In the summer, I've seen a lot of people get hospitalized with heat stroke! Medics are always around because this is very common, especially for Americans.
I pay $40 USD per month for my travel insurance that covers COVID-19. I know some credit card companies cover travel insurance as well but mine is super cheap, reliable, and has global coverage.
✈️ Ready for your trip to Mexico? If you have any questions about summers in Mexico, I'd be happy to update this post – just leave a comment below!
Trisha traveled to Mexico in 2018 and after a year, she found herself obtaining a 4-year residency visa in Mexico. She is the Editor-in-chief for our Living in Mexico Series which has helped over 3,000 Americans move to Mexico with ease. Trisha currently resides in Cabo San Lucas, Baja California Sur.