I never thought that one weekend in Cabo will turn into a permanent living! Cabo wasn't exactly what I expected and so far, I love living here! Here's a day-by-day guide on how to spend a fantastic weekend in Cabo San Lucas.
Please know that this weekend guide is for Cabo San Lucas, not San Jose del Cabo. These two are often referred to as Los Cabos but since I only have experience in Cabo San Lucas, don't confuse this guide with SJC – they are totally two different areas!
I still would like to help you decide on how to spend your weekend in Cabo. SJC is a famous resort area where families with kids often travel.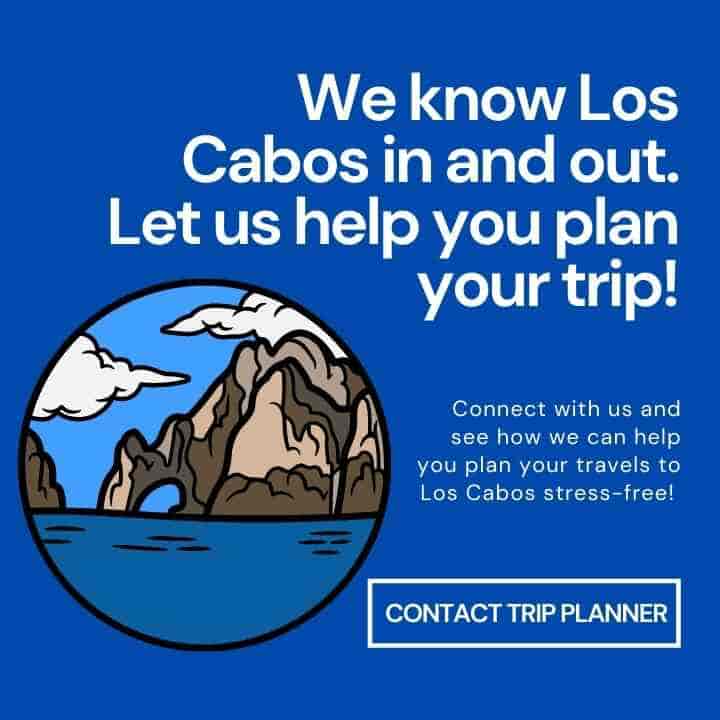 Here, you don't have to think about anything because it's all-inclusive. You can stay in the resorts without worrying about anything. Which automatically means this guide isn't for you.
For those who want to go out and have an experience with the Cabo nightlife, then you should definitely go to Cabo San Lucas. Most people who visit CSL are groups of friends, girls at bachelorette parties, and young people.
As opposed to San Jose del Cabo where you'll spend your weekend in Cabo inside the all-inclusive resorts, Cabo San Lucas is more dynamic and social.
☕ Do you like our content? Help us continue to do better! Support our honest and transparent journalism by donating to our coffee fund.
???? How much is a weekend in Cabo San Lucas?
Los Cabos has American prices. I need to tell you that the prices here are way higher (by Mexican standard).
Accommodations can start at $100 USD per night (super nice accommodations) while there are also many affordable hotels from $75 USD.
As per food, expect to spend about $15 – $25 USD per meal. I say you can easily spend $200 USD per day here. I will give a more detailed list of expenses for your weekend in Cabo so keep reading!
???? Can you use USD in Cabo?
ABSOLUTELY! In fact, I lived in many places in Mexico and Cabo is the only place where I've seen menus and restaurant prices in USD. Even the locals use USD here!
There are many USD cash machines all over Cabo but I am not sure how much it will charge you. You can simply bring USD from home but the limit in Mexico is $10,000 USD.
I am sure you're not going to bring a lot of cash for a weekend in Cabo but it's easier to bring USD since Cabo uses USD.
????️ Are 3 nights enough in Cabo San Lucas?
ABSOLUTELY! Look, I understand that some of you only have 3 nights off work. Cabo is definitely one of those places that are worth spending the weekend in.
I say this because I have experience with other places in Mexico that seemed boring for the weekend. 3 nights in Cabo is enough for you to explore the nightlife, the food, and the beaches.
The good thing about spending a weekend in Cabo San Lucas is that it's a walking town. You don't have to waste time driving everywhere – everything is accessible on foot!
☀️ When should you not go to Cabo San Lucas?
I feel like Cabo San Lucas is a good all-year-round destination in Mexico. The hot season in Mexico is from July to October. Any other months are the best time to visit.
Summers in Mexico are extremely hot but I honestly found Baja California to have better weather than the mainland.
To give you a better comparison, famous Puerto Vallarta and Cancun's heat are humid while Baja California is dry.
I don't know about you but I prefer dry over humid. Plus, Cabo is literally by the ocean so we get the ocean breeze even in the summer.
⛔ Is Cabo safe?
ABSOLUTELY! Hey, I live here and have been only walking around town ever since I sold my car. Some days, I will be completely drunk and walk by myself.
My local friends never worry about me going home by myself unlike in Oaxaca City or Mexico City where everyone was always making a fuzz of me going home alone.
What makes Cabo so safe is that this is an American's favorite destination so they will not do anything to interrupt this progress.
A weekend in Cabo is so popular that I always anticipate it because the streets get so busy. I always avoid doing errands on the weekends because of the traffic and the business in general.
???? How to use this weekend in Cabo itinerary
???? Where to eat in Cabo San Lucas
I know there are lots of options on where to eat in Cabo San Lucas but in this weekend in Cabo itinerary, I will categorize them by days – feel free to mix and match.
Meaning, I will put a mix of Mexican, seafood, and international cuisines. I only moved here in August 2021 but I already tried almost all of the restaurants!
Note that since you are coming for a weekend in Cabo, you always have to call for reservations in the restaurant. They speak English so don't worry about securing a table!
????????

Things to do in Cabo San Lucas

I already have a big list of things to do in Cabo that you can refer to but I will still suggest a few Cabo activities according to the number of hours that you need in order to do them.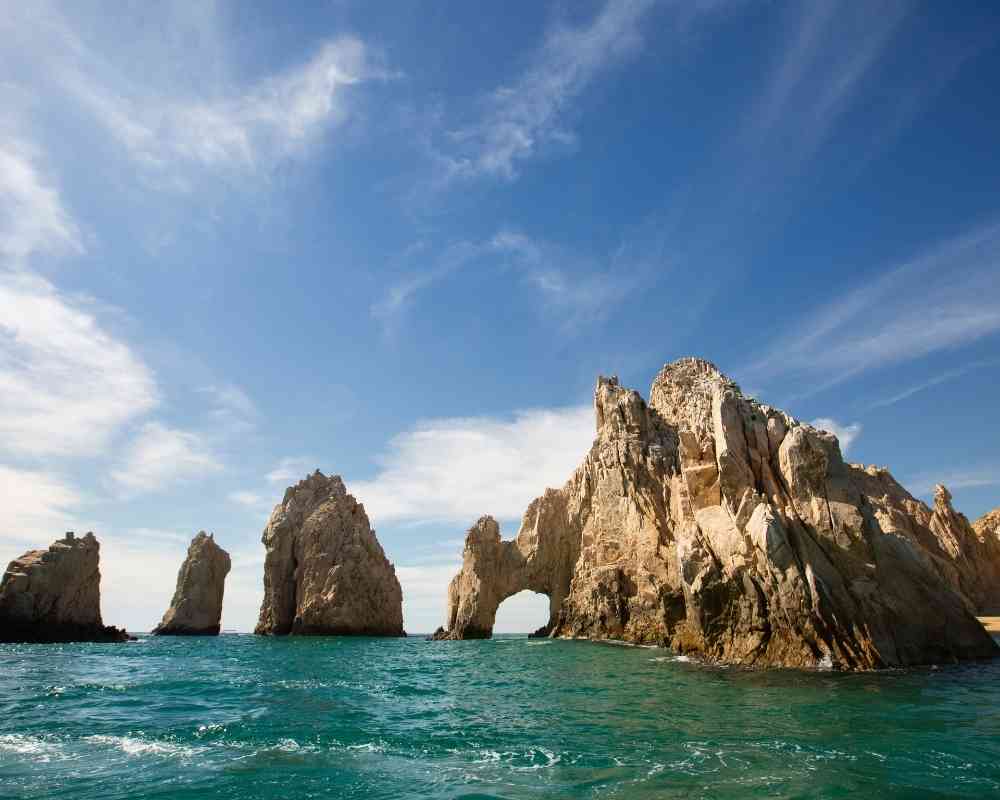 Remember, you only have a weekend in Cabo so the suggestions here are the ones you can do easily while on vacation. I will not put a lot of adventure stuff since this is a vacation but you can refer to my other article about things to do in Cabo to see your options.
????️ Where to stay in Cabo San Lucas
All the hotels I included in this post are within the Cabo San Lucas area, near Medano beach and near the center where all the happenings are.
If you want to stay in an all-inclusive hotel, those are in San Jose del Cabo, which is another 40 minutes away from Cabo San Lucas.
Of course, all-inclusive stays have their own weekend in Cabo itinerary so this isn't probably for you if that's the kind of vacation you want to do.
However, I can still personalize some suggestions for you! Just e-mail me and we can plan it together!
???? Where to stay for a weekend in Cabo
When booking your hotel or resort in Cabo, please don't ONLY look at the pictures but try to see where they are located too.
The problem with these listings is that they don't explain very well where it is located so you'll end up renting a car unexpectedly or being so far away from the center (where you want to be for a weekend in Cabo).
You'd like to stay downtown and that's the area I live in! I am super close to the parties and I know some good hotels in my area. Here are my top suggestions:
I also recommend looking at Vrbo in Los Cabos if you are looking for a big place for a group. Airbnb has ridiculous tax/processing fees so I don't use it anymore.
You can also check out our best selection of Los Cabos Hotels if you need more options. My team and I handpicked the best ones and divided them into categories!
Pin the image below to Pinterest and save it for your trip to Cabo!
✈️ Cabo weekend getaway itinerary
Day 1: Friday
Most people fly on Friday morning as the majority of the flights depart in the morning. I will discuss the flight times and prices in the latter part of this article for you to have an idea of prices and flight duration.
Ideally, you'd like to get on a direct flight since you only have a weekend in Cabo but if you have more than a weekend, flights that stop are way cheaper.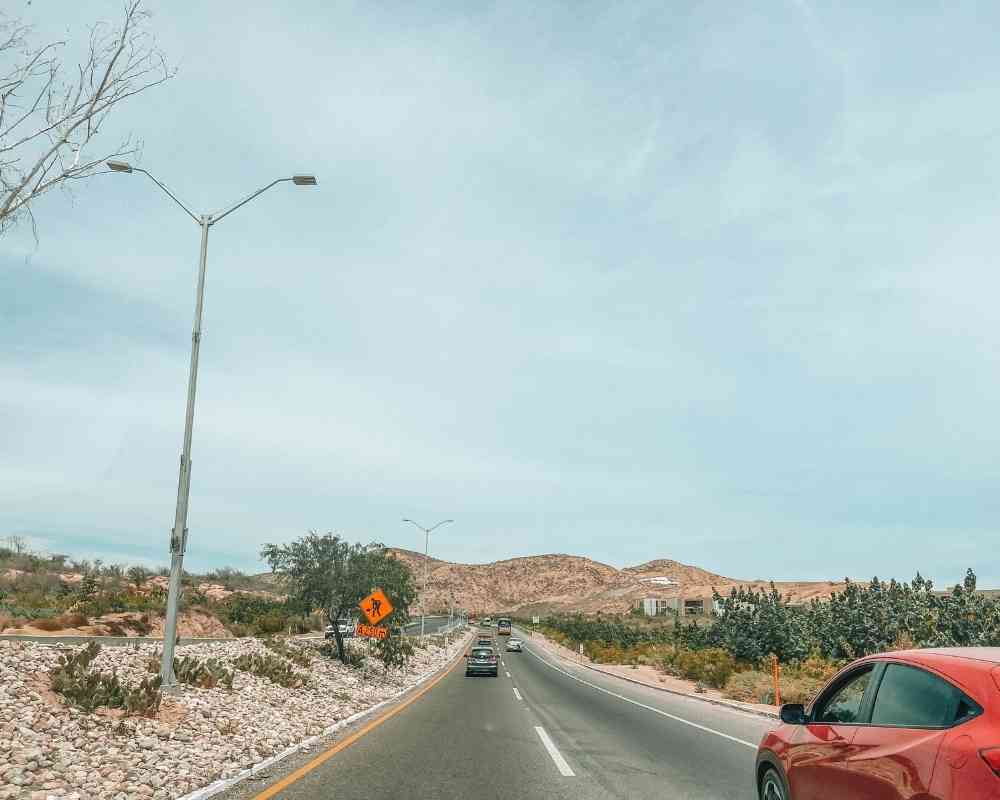 It is very uncommon for Americans to fly out on a Thursday but if you have an extra day off, flying out of your city will make this trip worth it.
So far, I have not seen any red-eye flights from the US. I think the carriers designed it this way and I keep wondering why! It will be so convenient to arrive in Cabo in the evening!
Getting to Cabo San Lucas from San Jose del Cabo Airport
It will take about 30 minutes on a private car to get to Cabo San Lucas from San Jose International Airport. Airport taxis start at $200 USD (I know it's a lot, especially if you are traveling by yourself).
Airports in Mexico have a co-op and taxi companies need to pay a certain fee in order to operate inside airports. Mind you, they're not cheap.
With this, Ubers are not allowed inside San Jose del Cabo International Airport (or any airport in Mexico for that matter).
If you want to order an Uber, you have to go out of the airport which is not a hassle considering you'll only pay from $50 USD vs the $200 USD airport taxi. The walk to the exit where the Uber driver can meet you is less than 2 minutes.
Los Cabos Airport to Cabo San Lucas by bus ($4 USD)
If you're a budget traveler, you can take the bus at the bus stop just outside the airport. It will take you all the way to the city center and it only costs $4 USD.
Just look for the yellow and purple bus that says 'ruta del disierto.' The ride is about an hour (or 1.5h if there's traffic). This is definitely the best way to experience local life in Cabo upon arrival.
This bus is very Mexican but it is so comfortable and convenient! The only problem with this bus is that they don't have a luggage compartment so your bags should go with you. There is a space in the middle where people put their luggage but you have to stand up the entire ride.
If you're staying in the city center, you'll have to go down to Puerto Paraiso. Just tell the driver to inform you when it's your stop.
From there, you can take an Uber or walk to your hotel. When you are already downtown, Uber costs less than $2 USD. Make sure you download the app and you activate your data roaming services.
US mobile work in Mexico and can receive calls. Depending on your provider, you can also avail unlimited Internet.
Most of my American friends say they call their providers for activation prior to arrival but when they arrive, it doesn't automatically work!
Alternatively, you can rent a portable wifi device in case your own sim card does not work upon arrival in Mexico. It's really a lifesaver, especially if you're in the middle of the crazy heat without data service.
Check-in your hotel
Check-in for hotels in Cabo San Lucas is usually between 3:00 – 4:00 PM. Too late, if you ask me! Your hotel can store your luggage if you arrive before check-in time so no worries about carrying it around!
If you're staying in an all-inclusive resort, you can already avail lunch upon arrival but if you are staying in a hotel, there are a lot of amazing restaurants in Cabo that you can try!
Late lunch in Cabo San Lucas + beach: Cachet Beach Club
???? Callejón Del Pescador s/n El Medano
I love Cachet and this is where I usually go for Sunday brunch and day drinking. I find it really cheap for Cabo standards. They have fantastic seafood that starts at $5 USD per plate!
Upon arrival in Cabo, you should eat seafood because this is what we are known for. At Cachet, you can order King's Ceviche ($15 USD) which is a mixed seafood ceviche with shrimp, fish, and octopus.
Most of my American friends find it weird to eat octopus (as it is very uncommon in the US) but they begin to like it and order it often in every restaurant in Cabo. It's really delicious!
Together with the raw seafood, I always order their Chardonnay from Mendoza, Argentina which costs $10 USD per glass.
Their menu also includes sushi and oriental dishes like teriyaki chicken so if you're not feeling seafood, you have other options. Sorry, they do not have pizza or burgers but they have a big clubhouse sandwich for only $7 USD!
Cachet is also located on the beachfront and they have an ocean club where you can lay all afternoon. On Thursdays, they're not usually full so you can definitely score a beachfront seat with umbrellas. If not, you can just stay at the restaurant and sit at the tables.
To stay at the beach club, there is a minimum spend of $25 USD per person, which you'll definitely consume if you spend a full afternoon here. There are DJs every weekend and they stay open up to 10:00 PM.
Cabo weekend getaway day 1: dinner suggestions/options (Mexican, seafood)
Tres Sirenas
???? Av. del Pescador s/n, Playa El Medano
One of the best seafood restaurants in Medano beach with live bands every Friday. This is actually the most expensive (local) restaurant I've been to but you'd love to come here for the experience.
My favorite here is their fresh oysters and octopus tostadas. They also have a great wine selection!
Edith's
???? Av. del Pescador s/n, Playa El Medano
Edith's is actually owned by Tres Sirenas but they have a different menu. The place is also very Mexican with splashes of pink and blue, decorated with Mexican banderitas.
At Edith's, you can order authentic Mexican dishes that you've never tried before (and not necessarily seafood).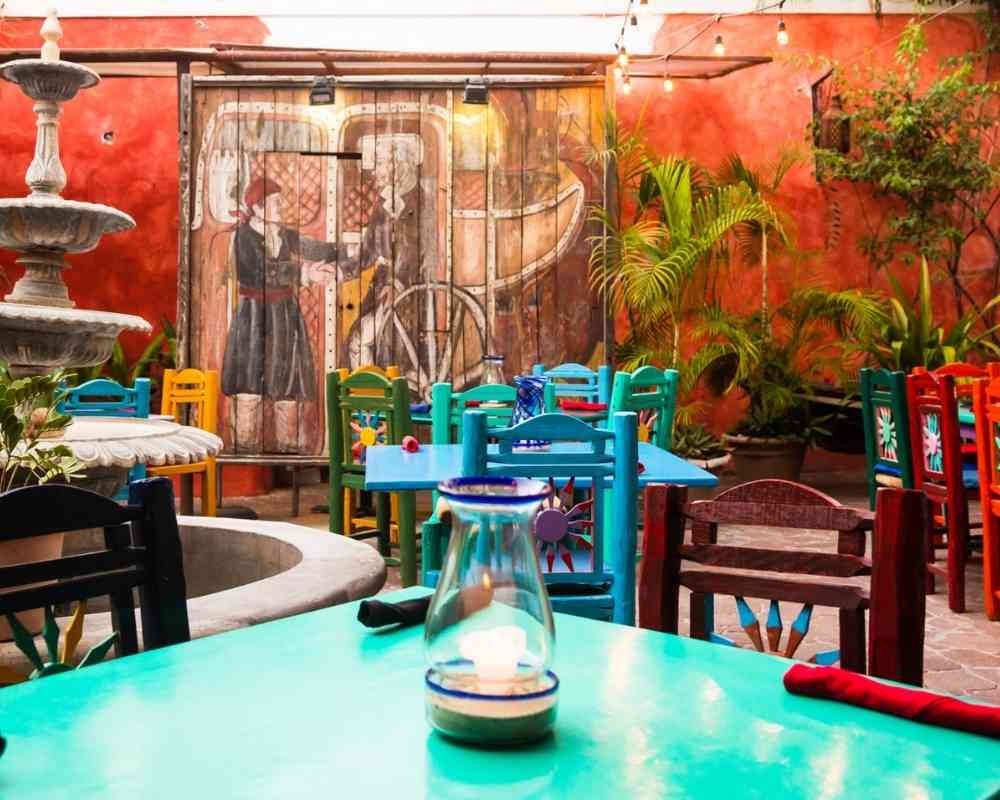 Mi Casa
???????? | ???? C. Cabo San Lucas s/n, Centro | ???? +52 624 143 1933 | ???? Mi Casa Menu
Located downtown right in front of the Cabo Plaza, Mi Casa is a great place if you want to try many dishes. Their plates are small so what you can do here is order a bunch of plates and share them with your group.
They also make the tortilla fresh (literally in front of you)! I always bring visiting friends here and they always love it!
Nightlife in Cabo: where to go on Fridays
Fridays are usually super busy in Cabo so you'll always find a place to go after hours. Even though I live here, I really don't go out every night (to party) but I know a few places that are super cool to go to on a Friday.
La Vaquita: extreme partying
???????????? | ???? Blvd. Paseo de la Marina, Centro | ???? +52 998 883 3333
For those of you who are looking at the best partying (until dawn), La Vaquita is a super famous bar downtown and they are also in Puerto Vallarta so this place might be familiar to you. In La Vaquita, you need to reserve a table that table comes with drinks.
Nowhere Bar: smaller club for dancing
???????? | ???? Blvd. Paseo de la Marina 17-Local 12-A | ???? +52 624 143 4493
If you want a more chill vibe but also want to dance, Nowhere Bar has a dance floor and DJs every Friday. They don't charge an entrance fee like the other clubs. This place is also not so big but it can get packed.
Cock's Cantina: chill drinks night
???? | ???? Av. del Pescador 1, El Medano Ejidal | ???? +52 552 564 5996
I am sure there are some of you that are not into the clubbing scene. Good thing Cabo has everything for every type of traveler!
On chill nights, I usually sit at the bar at Cock's Cantina. No dancefloor but they have DJs at the top floor every weekend. Locals also come here so there will be a chance for you to socialize.
This place is small so this is the best place to avoid big crowds. The bartender's name is Hardy and he's a good friend of mine (actually one of my first friends since I moved here!) He speaks English and can suggest what to drink.
Day 2: Saturday
Cabo hotels always have breakfast included in the booking but if you want to go out for breakfast, the good thing is the beach restaurants will be empty since 95% of the tourists are having their breakfast in the hotel.
I love eating breakfast by the beach in the morning because my dogs can be unleashed. In case your breakfast is not included, here are some great options by the beach:
Milky Beach Club
???? | ???? Playa Medano, El Medano Ejidal | ???? +52 624 130 1188 | ???? Milky Beach Club Menu
One of my favorite cafes by the beach is Milky Cafe. If you don't want to be on the sand, you can sit on their third floor and have a view of El Medano beach. For those who love strong coffee, this is the place! Their menu is mostly Mexican breakfast (huevos arracheros).
Casasola Cafe
???? | ???? Entre 20 de Noviembre Revolución de 1910 | ???? +52 624 143 4616 | ???? Casasola Menu
Casasola is the best breakfast spot in Cabo! This is right next to my pilates gym so I go here as often as I can. The only problem is they close at 2:00 PM so there's always a long line outside! Casasola has all types of breakfast so you will have a big selection. They have more international breakfast options and these plates are big!
Arch tour + 2 beaches visit
This is an activity you shouldn't miss in Cabo. The arch is the most iconic of Los Cabos – you've probably seen this in many pictures of Cabo. To tell you the truth, there are many ways to visit the Arch.
This is included as a stop in booze cruises, sunset cruise lunches, yacht tours, etc. But I honestly won't recommend you to do the cruises if you only have a weekend in Cabo.
The best way to visit the arch is in the most local and cheapest way: take the shared boat taxi for less than $25 USD. They will take you on a tour around the island and after that tour, you can tell them to leave you in Playa Divorciada and Playa Amor.
You can rent umbrellas and stay on the island for as long as you want. It is so big so I suggest you stay for 3-4 hours. You have to tell your boatman to go back for you and you will agree on a certain time with them.
There aren't stores there or vendors who sell food so you can do a sandwich takeaway from any of the breakfast places I mentioned above.
I have a picture in the arch on Instagram and a lot of people (even locals) don't know where it was taken. They said they've never been! Tourists always choose to do the cruise (aka be on the boat for hours) instead of staying in the arch.
The waves are super strong so be careful when swimming. There are many different beaches on the island that you can visit. I swear you'd rather do this than take part in an expensive cruise!
Note that the shared boat rides to the arch start at 9:00 AM. This is the best time to go there since the boat cruises start at 10:00 AM. The shared boats can only accommodate you until 2:00 PM because the island closes at 4:00 PM.
I can arrange this tour for you – just send me a message and I will find the best price for you! I have the most local contact here that doesn't charge more than $25 USD. She's also my neighbor so I am trying to support her.
???? Get genuine and honest content like this by subscribing to our newsletter. We send high-quality information once a month. NO SPAM. NEVER.
Cabo weekend getaway day 2: lunch and lounging
The good thing about eating lunch in Cabo is that you don't have to do it separately with lounging. All beach clubs have great food!
After you finish the arch tour and island visit, up to you if you want to go to your hotel to change. I'd usually just go straight to lunch because you always wear swimming clothes in Cabo anyway!
The best place to have lunch and lounge by the pool is The Rooftop 360. The minimum spend is $50 USD per person and you'll have all afternoon lounging, eating, and drinking! I really love this place and I go here every Saturday. This is my favorite place for day drinking!
You need to reserve in order to come here. Make sure you ask for a poolside chair! The number to call is ???? +52 624 163 7860. Make sure to reserve at least 48 hours before you come.
For those who don't want to spend hours in a pool club, here are my other suggestions:
➡️ Aleta: seafood and has a beach view. They also have steaks and special menus per day and you can also go day drinking here afterward. They don't have seats on the beach but Aleta is also owned by Cachet (suggested in day 1 of this itinerary). You can go to Cachet instead.
➡️ Birrieria Los Paisas: Alright, you need to eat tacos when you go to Cabo and this is the most high-quality local place that I recommend. It's right in front of Cabo Land, you won't miss it. But I always recommend it to foreigners who are looking for a more local experience. Birria is a very iconic Mexican taco and it only costs $1 USD here! I swear you'll love this!
➡️ Sur Beach Club: So you don't want to go to the pool club and stay by the beach? SUR is a great ocean club in Cabo (but honestly not my favorite). I don't go here a lot because they don't accept pets (unlike Cachet). They also have a $50 USD minimum spend at Sur. They have a great variety of food and drinks.
Cabo weekend getaway day 2: dinner options (international cuisine)
Bar Esquina (pizza)
???????? | ???? Callejón Del Pescador s/n El Medano | ???? Bar Esquina Menu
They are well-known for their pizza. Everyone comes here for it even though there are many Italian restaurants in town.
What I love about Bar Esquina is that they have a great selection of wine! You can reserve at Bar Esquina using this link. They are usually busy so a reservation is needed no matter what day of the week.
Chamuyo (steak, Argentine)
???????? | ???? Pescador s/n, El Medano Ejidal | ???? +52 624 165 6657 | ???? Chamuyo Menu
If you know me personally, you'd know that steak is my favorite food and Argentine is my favorite cuisine!
This Argentine restaurant not only has the best steak in town but also has empanadas (really the best!). Other Argentine dishes include chorizo and the famous dessert called alfajor.
Salvatorre Gs (pasta, Italian)
???????? | ???? S/N, Vicente Guerrero, Emiliano Zapata | ???? +52 624 105 1044 | ???? Salvatorre Gs Menu
Probably the best Italian restaurant in Cabo (although there are a lot!) I don't really go to Salvatorre Gs for pizza but I always come here for the pasta and other Italian dishes!
They are known to serve big plates so be careful in ordering. All the plates are for 4 people sharing so it's always great to come here with friends. My takeaway food from Salvatorre Gs always lasts 3 meals!

Nightlife in Cabo: where to go on Saturdays
Saturday is actually a more chill night in Cabo but downtown, as usual, never sleeps. Depending on your mood, just walk around downtown and you will see all the bars blaring loud music.
Even if you're not going to the clubs, it's still nice to walk around town (after a heavy meal) to see how crazy our nightlife in Cabo is.
I won't suggest anything for Saturday nightlife but I'll let you explore yourself. If you find something interesting, let me know because I want to hear about your experience!
Saturdays are also super popular for bachelorette parties so expect a lot of limousines, brides (and bridesmaids) getting drunk around town.
Day 3: Sunday
On Sunday, there is no other place to go but The Office, a super popular breakfast and brunch place at the beach. If you went out on Saturday, you can come here for brunch.
Otherwise, come here early morning and enjoy the beach. You can also go swimming while waiting for your food! It's super hard to get the ocean (front) table here so make sure to call.
Although I am not sure if they are taking reservations on Sundays. They're really a Sunday hit! They closed for renovations during the summer of 2021 and I felt really incomplete living in Cabo without it!
If you are one of the people who are leaving on a Monday, please note that most restaurants are closed on Sundays so you better check the hours. Restaurants by the beach will be guaranteed open so just walk and you will find something!
Weekend in Cabo itinerary summary
Some people fly out of Cabo on Mondays but the majority leave on Sundays so I am cutting this weekend in Cabo itinerary to three days.
Again, if you need a more personalized itinerary, you can always contact me.
I do one-on-one customization of itinerary not just in Cabo but most parts of Mexico! I really hope you enjoy your weekend in Cabo and I would like it very much if you get in touch so we can meet!
What US cities have direct flights to Cabo?
The following US cities have direct flights to Cabo:
Atlanta: Delta Airlines departs twice a day at 9:59 AM and 11:15 AM. Aeromexico departs daily at 9:45 AM. Flight duration is 3h 42m
Dallas: American Airlines departs daily at 7:10 AM. Flight duration is 2h 51m
Denver: Frontier Airlines. Flight duration is 3h 31m
Houston: United Airlines departs daily at 2:59 PM. Spirit Airlines departs daily at 9:39 AM. Flight duration is 2h 58m
Las Vegas: Frontier Airlines departs twice daily at 9:00 AM and 12:49 PM. Flight duration is 4h 28m
Los Angeles: Alaska Airlines departs daily at 4:20 PM. Spirit Airlines departs daily at 10:10 AM. Delta Airlines departs daily at 11:23 AM. American Airlines departs twice daily at 8:10 AM and 9:55 AM. Flight duration is 2h 28
New York City: American Airlines departs daily at 7:55 AM, United Airlines departs daily at 7:52 AM, JetBlue Airways departs daily at 6:59 AM. Flight duration is 5h 21m
Minneapolis: Sun Country Airlines departs twice daily at 8:00 AM and 10:45 AM. Flight duration is 4h 29m
Phoenix: American Airlines departs daily at 10:50 AM. Flight duration is 2h 11m
Salt Lake City: Delta Airlines depart daily at 11:55 AM. Flight duration is 3h 06m
Seattle: Alaska Airlines depart daily at 9:50 AM. Flight duration is 4h 38m
When is the best time to visit Cabo?
The best time to visit Cabo is from mid-October to mid-May. During this time, we experience super great weather and this is also our high season.
Honestly, I love low season in Cabo too (June – October) but a lot of Americans find it so hard. Even so, the tourism in Cabo never stops even if it's low season but expect fewer tourists in these months.
I honestly saw very little difference between high and low seasons here. People love to go to Cabo for a weekend. Period.
Unlike Sayulita or Puerto Vallarta where you really notice there are not a lot of people during the summer. Cabo is always everyone's favorite!
Weekend in Cabo budget
You can easily spend US$200 per day for a weekend in Cabo. If you are staying in an all-inclusive and you don't want to think about anything, that can go up to US$500.
Young people who sign up for my itinerary planning are always asking for the best way to have fun and at the same time, don't spend crazy amounts for a weekend. Below are some realistic costs for a stay in Cabo.
????️ Accommodation costs in Cabo: expect to spend US$150 per person. If you want a great and affordable hotel, the best one for me is Bahia Hotel Beach House. It's well located and its rooms are really nice!
???? Food costs in Cabo: You can easily spend $25 USD per person per meal in Cabo restaurants. Street tacos are about $1 USD per piece. Let's say you'll spend about $100 USD per day if you are eating out 3x a day and/or your breakfast is not included in the hotel (which usually is).
????️ Tour costs in Cabo: Tours can be from $25 USD – $100 USD depending on what kind of tour you which to do.
But since this is just a weekend, I really recommend you to just visit the arch and save the other activities for when you come back to Cabo with more days to spend. Alternatively, you can see my things to do in Cabo list to see your options.
???? Alcohol costs in Cabo: If you buy beers at the convenience store, a 6-pack beer is only $5 USD. If you are drinking it in a beach club (ocean view), it costs $6 USD per bottle (Corona, Victoria, Pacifico, Modelo, or anything similar).
A glass of wine at an ocean club costs $7.50 USD. The same price goes for margaritas and tequila shots. I don't know how much you drink so this is really up to you!
Weekend in Cabo tips
Don't be scared to eat raw seafood
Most of the seafood in Cabo are top of the line so you won't get sick from it. The restaurants source it daily from local fishermen. You will even see it every morning by the wet market!
Also, take note that Cabo is the fishing capital of the world where the annual Bisbee is held. The fish that you will eat here during your vacation is guaranteed fresh.
Don't buy souvenirs from children
There will be a lot of children selling souvenirs on the beach. Really, as young as 2 years old! Don't buy from them because they are usually victims of exploitation and child labor from syndicates. Better to do your shopping downtown.
Wifi
If you want to be connected while in Cabo and you don't want to go through the hardship of installing a sim card, get a portable wifi device. It's super handy especially if you need to use Google maps all the time and search for things to do.
You may use my code PSIMONMYWAY if you decide to rent a device using the link above. Your US phone line will usually work in Cabo but you have to call your provider to activate your International data plan before traveling.
Travel insurance
Most American credit cards offer insurance but if you don't have this program with your credit card, you may use SafetyWing.
I only pay $40 USD a month for the travel insurance and COVID is covered! I pay by the month because I always travel for a one-month period. You can get a cheaper plan if you're only traveling to Cabo for a weekend!
Don't buy drugs at all costs
As an American destination, you will see a lot of people on the streets selling drugs in Cabo. Do not engage or even talk to them because this is the reason why Mexico is labeled as an unsafe country.
Once you engage in drug transactions here, there's no turning back. Better ask a local about this and only ask someone you trust.
✈️ Ready for your Cabo weekend getaway? If you have any questions about how to spend a weekend in Cabo, I'd be happy to update this post – just leave a comment below!
Trisha traveled to Mexico in 2018 and after a year, she found herself obtaining a 4-year residency visa in Mexico. She is the Editor-in-chief for our Living in Mexico Series which has helped over 3,000 Americans move to Mexico with ease. Trisha currently resides in Cabo San Lucas, Baja California Sur.