Discover the easiest and most convenient ways to travel from Tulum to Cancun, including rental cars, buses, private shuttles, and taxis, as well as top tips for a smooth and memorable journey along Mexico's stunning Caribbean coast.
Spanning approximately 130 kilometers (81 miles) apart, these two gems offer a delightful blend of rich history, pristine beaches, and vibrant culture, making them the perfect destinations for your vacation in Mexico.
Regarding transportation from Tulum to Cancun, you're spoiled with options ranging from rental cars, buses, and private shuttles to taxis and even eco-friendly bicycles.
Each mode offers a unique way to experience the picturesque coastline and immerse yourself in the wonders of the Yucatan Peninsula.
In this blog, we'll share insider tips on making the most of your journey, including must-see attractions, hidden gems, and practical advice to ensure a smooth and memorable trip.
🧐 Questions about traveling to Cancun from Tulum? Ask us on Tiktok.
🔗 Tulum to Cancun: quick links
🗺️ Tulum to Cancun Route map
🙋 How do I get to Cancun from Tulum?
Getting to Cancun from Tulum is relatively easy, with several transportation options available to choose from.
For those on a budget, colectivos and public buses are the best options. Colectivos have shared minivans that operate along the main highway between Tulum and Cancun. They are budget-friendly but can be crowded, especially if you have a lot of luggage.
There are also available buses, and among them is the ADO bus. They frequently operate from Tulum to Cancun and offer modern and air-conditioned buses. You can also get tickets online ahead of time or buy them at the bus station in Tulum yourself.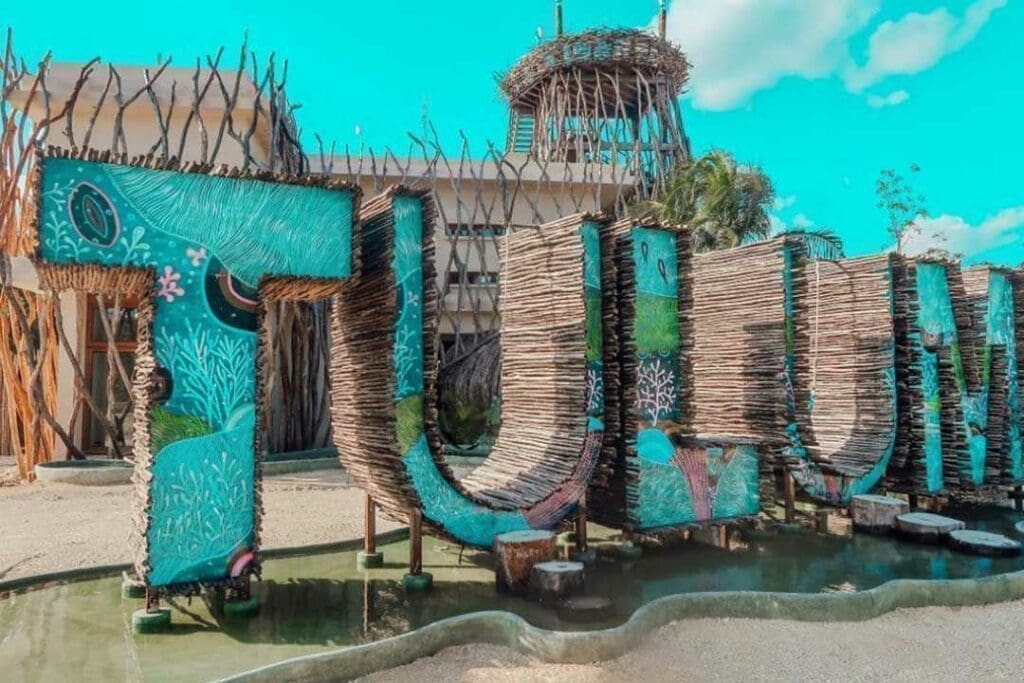 A ride with a colectivo or bus will take around 2 to 3 hours, depending on how many stops you make and the traffic conditions.
Meanwhile, taxis and car rentals offer great value for money if you want to prioritize convenience.
Taxis are readily available in Tulum, but fares can be higher and non-negotiable. They can range from $70 USD (one-way) or more.
Additionally, you can rent cars in Tulum for a private trip to Cancun. Many companies in the area offer cars, vans, or SUVs with a driver who will pick you up from your hotel in Tulum and take you directly to your destination in Cancun.
🚌 In a hurry? Find the best transportation options from Tulum to Cancun here, from $39 USD.
✈️ Flights from Tulum to Cancun
There aren't flights from Tulum to Cancun because the airport that serves both destinations is Cancun International Airport. You won't find any flights operating this route as well as you won't want to fly this route because they are really next to each other.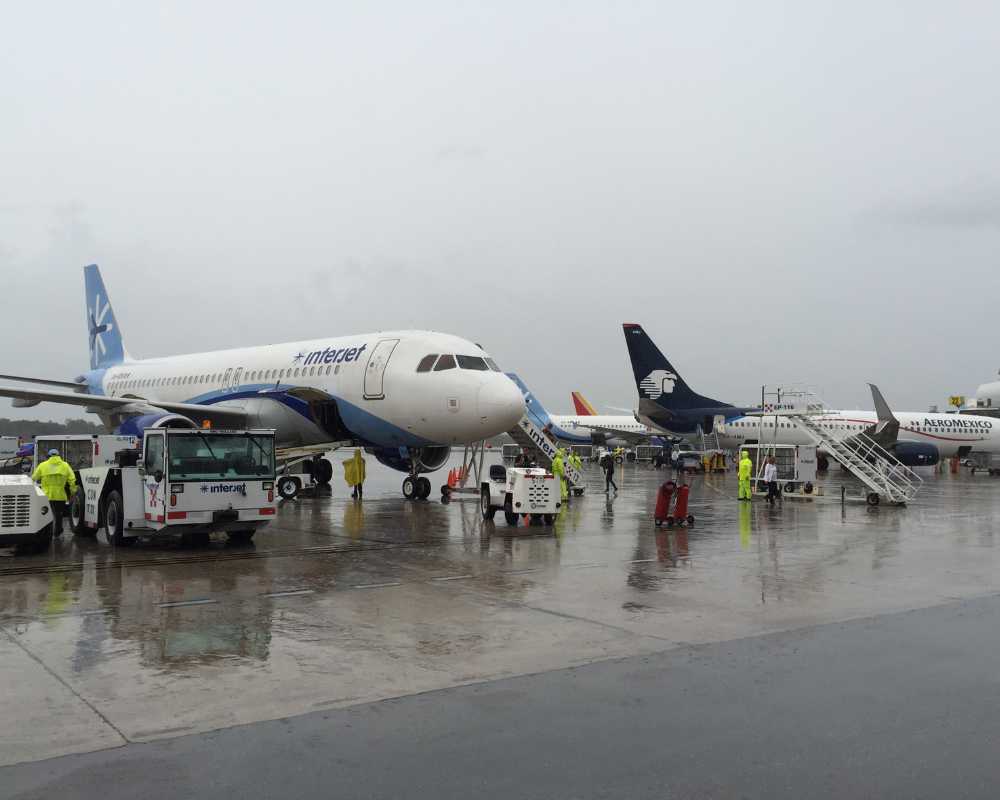 Flying from Tulum to Cancun is not an option, unfortunately. But see more ways on how to travel between these two destinations below.
🚌 Bus from Tulum to Cancun
Tulum and Cancun are separated by about 130 kilometers, and many travelers prefer to take the bus due to its convenience and affordability.
Taking the bus from Tulum to Cancun is an easy and inexpensive way to make the two-hour journey. The fare for a single ticket is around $21 USD, and throughout the day, several buses depart, making it easier for you to fit it around your schedule.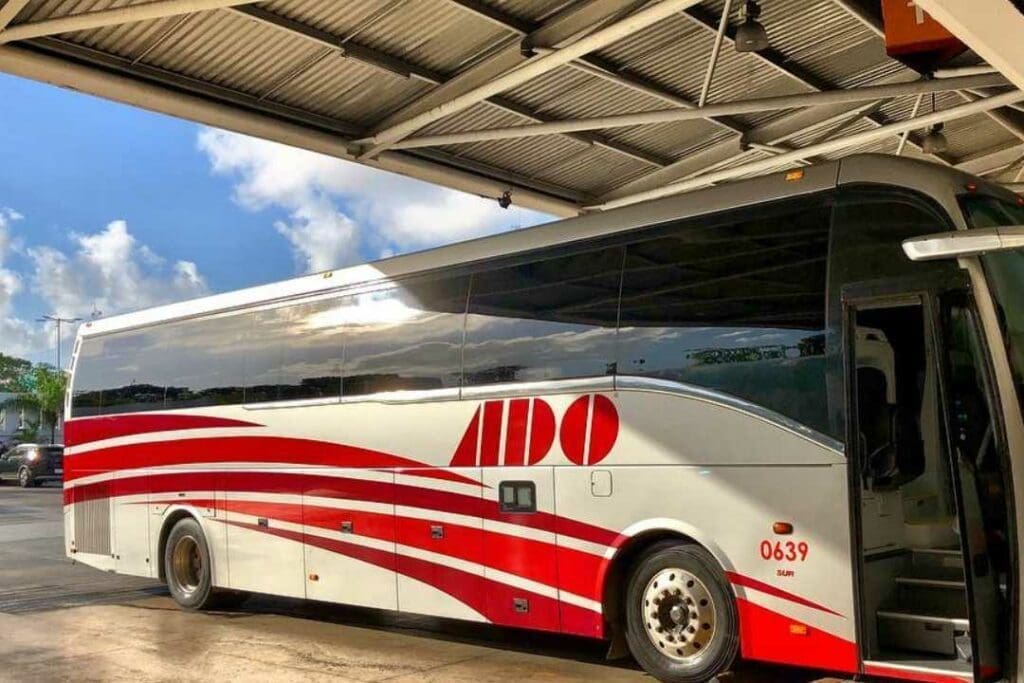 Tulum has several options, including ADO, Mayab, and Oriente. ADO is the most popular and reliable bus company and offers several daily departures. Book online in advance to avoid the hassle, especially during peak season, as all the good seats get taken quickly.
Once you're on board, you'll be winding your way down a stunning coastal highway that boasts breathtaking views of mangrove forests, the Caribbean Sea, and even a few Mayan ruins.
The overall trip takes about 2 hours or more (depending on traffic conditions)- with plenty of stops. And before you know it, you'll have arrived in Cancun.
🚗💨 Rental car from Tulum to Cancun
Rent a car at Cancun International Airport
While several transportation options are available at Cancun International Airport, renting a car allows travelers to explore the region on schedule.
If you are arriving at Cancun International Airport and are heading to Tulum, renting a car, there is quick and straightforward.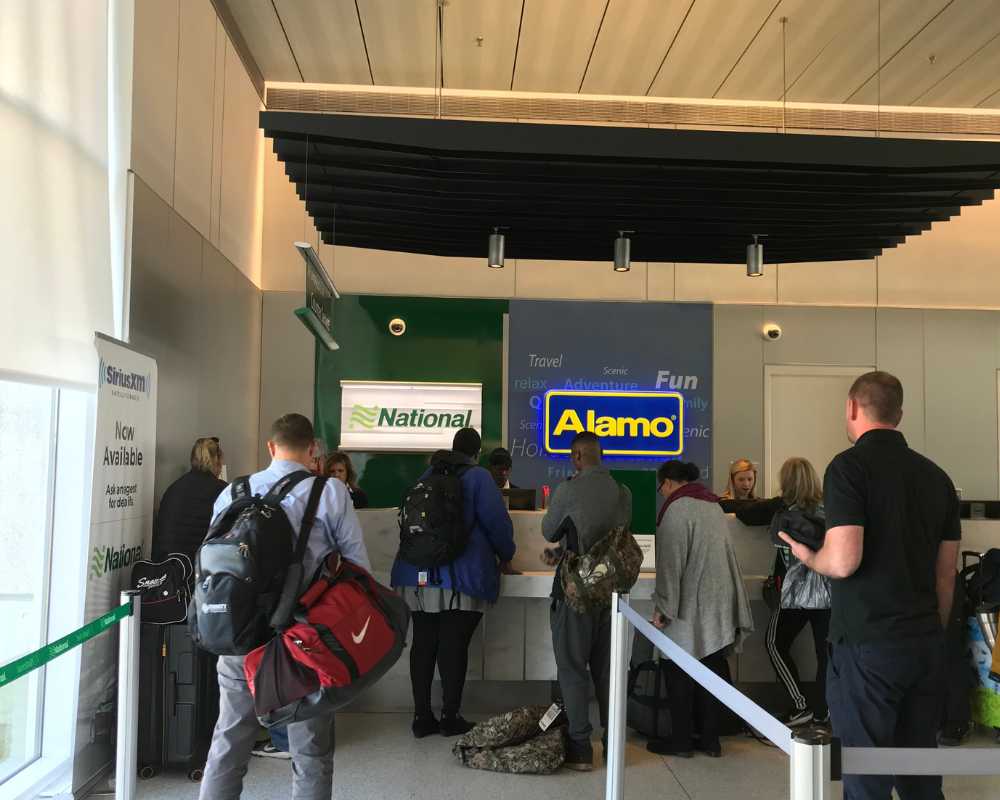 There are several price options depending on the type of car you're looking for and from which company you are availing.
The prices of cars start at around $35 USD per day for an economy vehicle. This can go as high as $320 USD per day, depending on the type of vehicle, days of rental, and the number of passengers riding the car.
These car rental companies offer advance online booking for you to get the best rates and ensure vehicle availability. The rental companies at the Cancun Airport are open 24/7, and you can find them at the airport's Car Rental desks on Level 2.
Rent a car in Tulum centro
Meanwhile, if you rent a car in Tulum, various local car rental companies offer vehicles for daily or weekly hire at competitive prices.
One of the most convenient ways to book a car is online, but if you are not tech-savvy, you can easily visit a rental location within the area. Prices start from around $50 USD, but rates may vary depending on the time of year, the type of vehicle you choose, and special offers.
🚐 Shuttle to Cancun from Tulum
If you're planning a trip from Tulum to Cancun and want to avoid renting a car, taking a shuttle is another convenient option. Several shuttle companies operate in Tulum, offering transportation services to Cancun International Airport and other destinations.
Numerous companies can take you on the two-hour drive, and most start their journey early, around 10 am.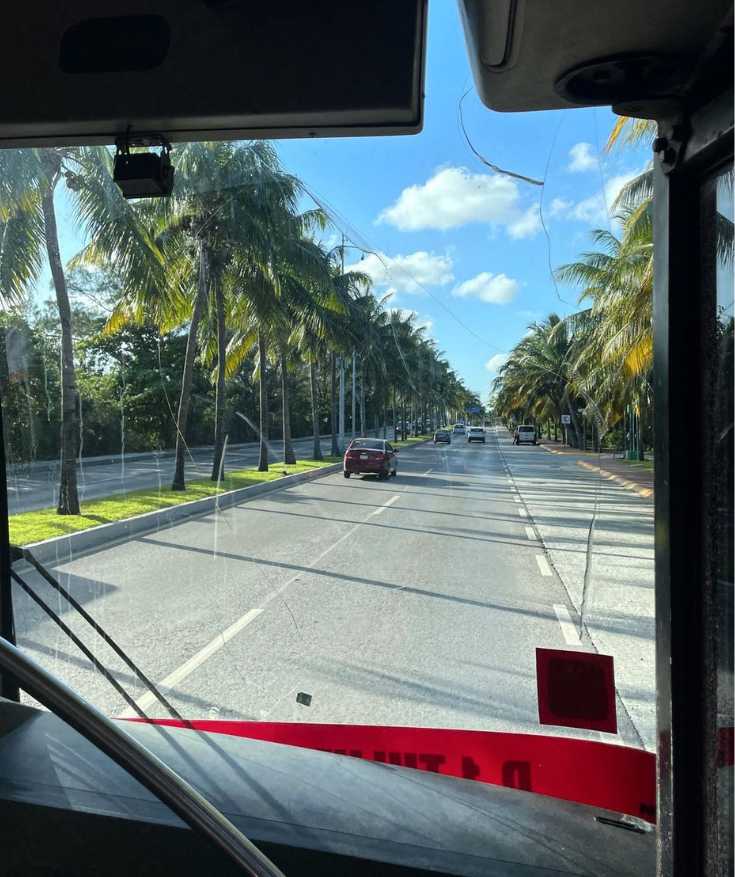 The cost of taking a public shuttle ranges between $20 USD to $30 USD, depending on the shuttle provider and travel distance.
Meanwhile, a private shuttle typically costs around $50 USD to $150 USD (one-way), which will vary depending on the number of passengers and type of vehicle.
Overall, taking a shuttle from Tulum to Cancun is convenient and comfortable for travelers who want to avoid renting a car or taking a public bus. Whether you choose a public or private shuttle company, you'll enjoy a hassle-free transportation experience, especially if you plan and book them ahead of time.
👨🏻‍✈️ Private drivers to Cancun from Tulum
Hiring a private driver from Tulum to Cancun is surely more expensive but will allow you to travel with flexibility. Plus, you don't have to go to Cancun Airport to get a shuttle or a rental car – private drivers will pick you up from your doorstep in Tulum!
We have a few drivers doing this Tulum to Cancun route, so get in touch with us for a quote!
⁉️ Tulum to Cancun FAQs
How much is a taxi from Tulum to Cancun?
The cost of a taxi from Tulum to Cancun varies depending on several factors, such as the time of day, the size of the vehicle, and the taxi company. On average, you can expect to pay anywhere from $70 USD to $120 USD for a one-way trip.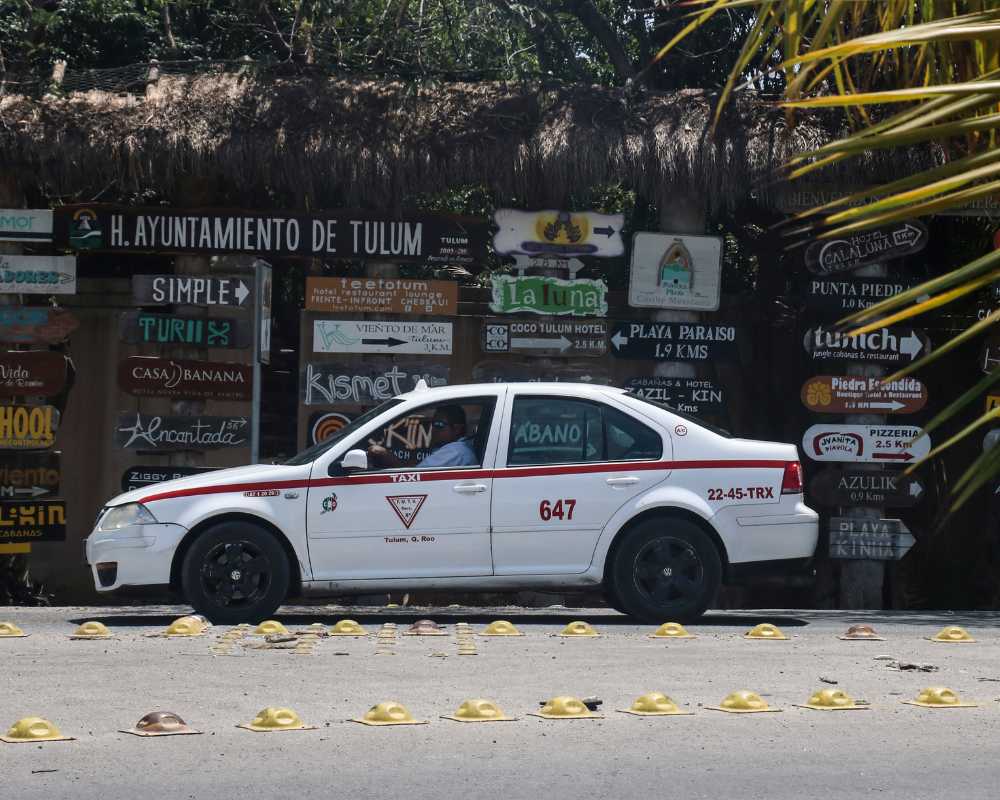 Your best bet is to check around with different companies, book online or ask your hotel on arrival, as this can usually be negotiated in person. Moreover, always agree with the taxi driver at a fixed rate before heading to your destination.
How much is the ride from Cancun to Tulum?
The cost of a ride from Cancun to Tulum varies depending on your transportation mode. Taking a public bus like ADO costs around $21 USD per person, while renting a car can cost anywhere from $35 USD to $320 USD per day.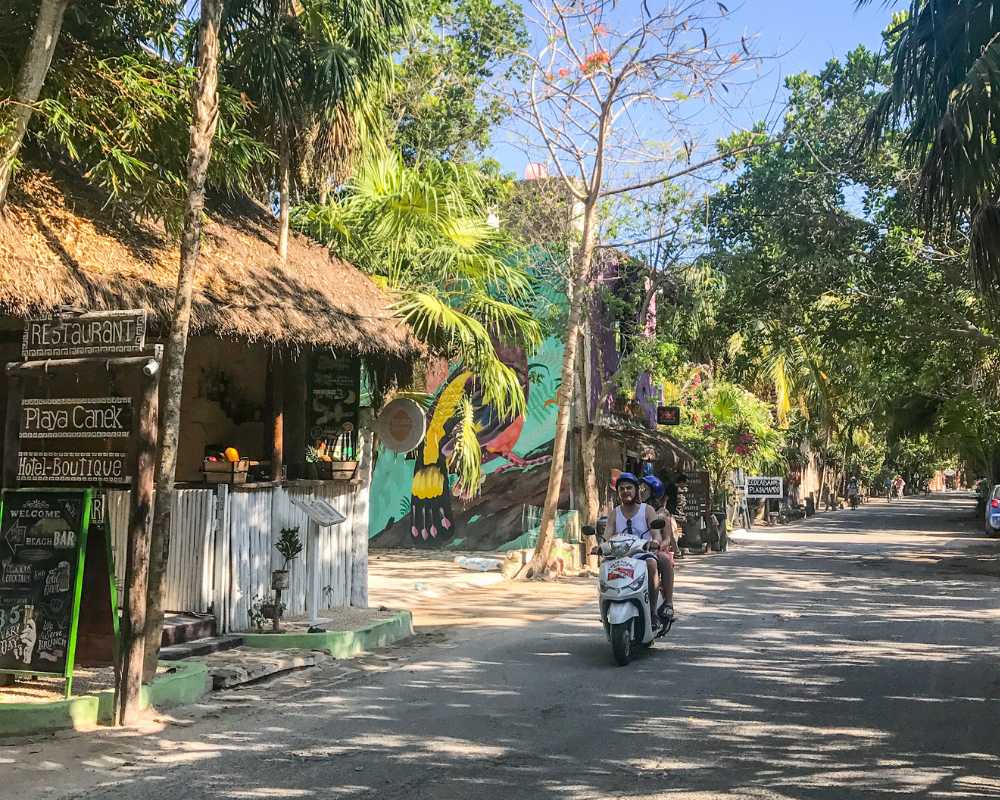 Private and public shuttle companies in Cancun International Airport and Tulum Centro charge anywhere from $20 USD to $150 USD for a one-way trip, depending on the vehicle size and the number of passengers.
The taxi cost from Cancun to Tulum ranges from $70 USD to $120 USD, depending on the time of day and the taxi company.
Is Cancun better than Tulum?
It's difficult to say whether Cancun is better than Tulum or vice versa, as both destinations offer unique experiences and attractions. But when comparing Tulum to Cancun, it mostly comes down to preference.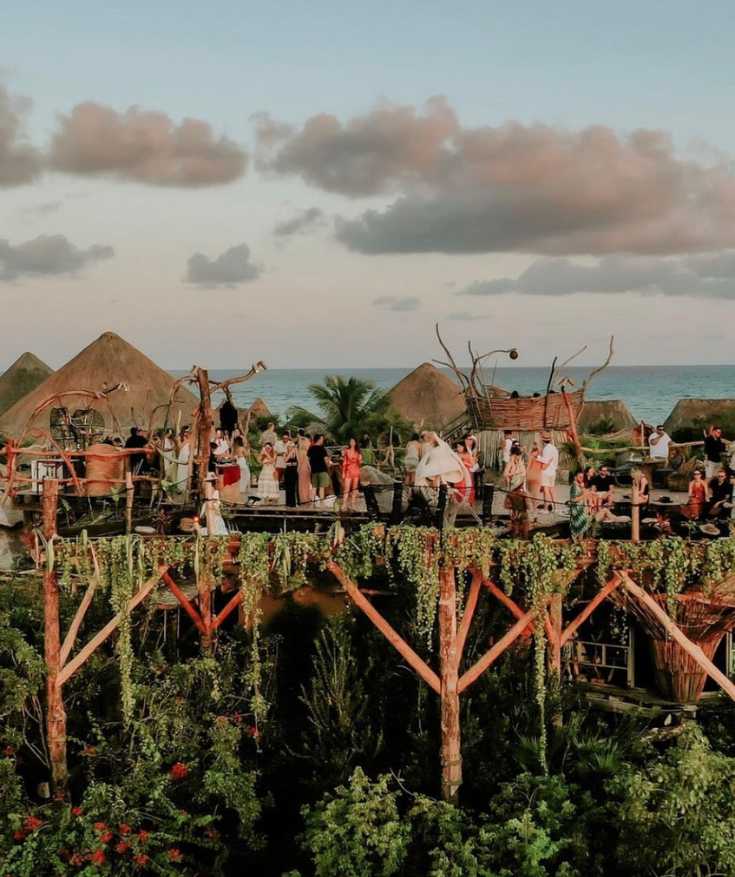 Tulum is known for its laid-back, bohemian vibe and pristine beaches with fewer crowds. On the other hand, Cancun offers a more traditional resort-style experience with plenty of nightlife and outdoor activities.
Ultimately, it just boils down to what you want from your vacation. If you prefer a bustling atmosphere with plenty of nightlife and activities, Cancun may be the better choice.
But if you choose a more peaceful and natural environment focusing on wellness and relaxation, then Tulum may be better.
🇲🇽 Tulum Travel Resources
✈️ Flights to Tulum
The airport that serves Tulum is Cancun International Airport. Use Kiwi.com to find the cheapest flights to Cancun. This is our favorite booking engine because they compare prices across all airlines for your route.
🛏️ Hotels and resorts in Tulum
Budget travelers can use HostelWorld to find cheap accommodations for as low as $25 USD per night. Resort vacationers, the best deals for all-inclusive stays in Tulum are on Booking.com!
🚑 Mexico Travel Insurance
Be prepared for the possibility that something can happen to you while traveling abroad. Do not travel to Tulum without travel insurance! We recommend SafetyWing (for digital nomad and entrepreneur trips) and Ekta Travel for comprehensive medical insurance starting at $0.99 USD!
Marianela Clement is a Swiss-Argentine marketing expert who moved to Mexico in 2017. She has lived in Queretaro for 4 years, traveling and working around Central Mexico. In 2021, Marianela decided to move to Tulum, and up until today, she is enjoying the joys of living in Tulum, Mexico.