Although there are many places to get good tacos in Puerto Vallarta, here are our best and local recommendations for the best taquerias in the city.
Tacos are an internationally renowned and revered Mexican dish. Tacos, tequila, and birria all originated in the state of Jalisco, where Puerto Vallarta is.
And Puerto Vallarta, a thriving metropolis in the region, is a mecca for taco lovers, where they can find traditional and contemporary variations of this classic dish, which is why enthusiasts can learn about the state's varied and delectable taco scene.
Tacos in Puerto Vallarta are definitely a must-try. Not only because they are known for having large chains of taco restaurants but also because it is an opportunity to sample various types of tacos found in Mexico.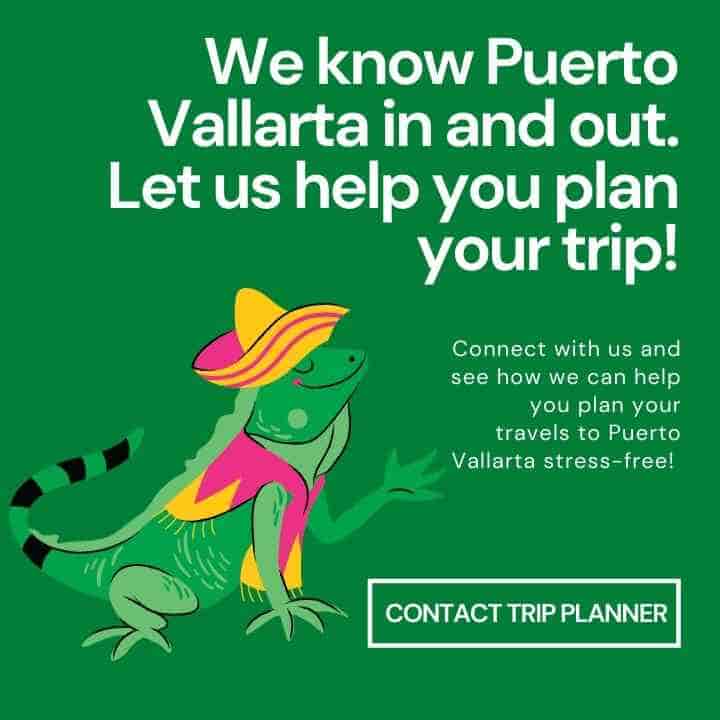 Panchos Takos is one of the must-visit taco restaurants in Puerto Vallarta. It has been serving tacos to residents and tourists for decades.
As you dine here, you can observe them cook your tacos and watch the bustling activity of Puerto Vallarta from their table.
In addition, Taqueria El Cunado is another highly recommended restaurant in Puerto Vallarta for those looking for an authentic Mexican dining experience.
And for the ultimate taco experience, you should visit local Puerto Vallarta taco vendors in front of the Farmacia Guadalajara. It is a local staple La Hormiga has earned the "Best Taco Stand" title on Google Maps.
Here are our best and local recommendations for the best places to eat tacos in Puerto Vallarta.
🧭 Book taco tours in Puerto Vallarta
💲 How much are tacos in Puerto Vallarta?
Generally, tacos in Puerto Vallarta are cheap, starting from $1 USD. This will vary depending on the kind of taco you will be getting. And since tacos are a beloved staple of Mexican cuisine, they come in all shapes and sizes, from the traditional street tacos to gourmet creations served in upscale restaurants.
So, you are traveling to Puerto Vallarta and want to taste the local tacos. In that case, it's recommended to check a restaurant's menu or ask the vendor for the price of tacos before ordering, especially if you're on a budget.
⁉️ What is the best taco stand in Zona Romantica?
Plenty of taco stands, and restaurants exist in Zona Romantica of Puerto Vallarta. Each taco restaurant has its unique take on this Mexican classic, so it's always subjective to determine the best taco stand.
However, a few popular options come as favorites for locals and visitors alike. And among all the stands that sells tacos in Puerto Vallarta, those highly recommended are Taqueria Los Jarochos, Taqueria La Hormiga and Panchos Takos.
🗺️ Puerto Vallarta Taquerias Map
👉🏽 See all the best tacos in Puerto Vallarta on Google Maps
🌮 Best Taquerias in Puerto Vallarta
Pancho's Takos
📍Basilio Badillo 162, Zona Romántica, Emiliano Zapata
💲 from $2 USD
Pancho's Takos is one of Puerto Vallarta's most famous taco restaurants. It has outdoor seating and a down-to-earth vibe, making it a staple hangout spot for locals and travelers alike.
Since it is located in Zona Romantica, the location is convenient, making lots of people come to queue for their tacos.
When ordering at Pancho's Takos, the al pastor tacos are their best-seller. The meat is perfectly seasoned and combines well with the fresh cilantro and onions.
This comes excellent with their homemade salsas. You can also try their gringa, a taco with melted cheese and al pastor beef served on a flour tortilla.
Tacos Revolucion
📍Olas Altas 485, Zona Romántica, Emiliano Zapata
💲from $2 USD
Tacos Revolucion is a little restaurant serving authentic Mexican food, including various tacos. Inside you will be surrounded by little Mexican details and decorations. They also have an available backyard court for a more laid-back vibe.
One of their best-sellers is the succulent pork tacos, which are marinated in a flavorful blend of spices. Another must-try is their beef tacos and camaron taco.
All these are best eaten with a side of their homemade salsa. And whatever you choose, be sure to pair it with one of their refreshing aguas frescas or an ice-cold cerveza.
Taqueria La Hormiga
📍Lázaro Cárdenas 386-400, Zona Romántica, Emiliano Zapata
💲 from $1 USD
Taqueria La Hormiga is a small stand taqueria, found at the busy streets of Zona Romantica. Most locals have labeled it, and even Google Maps, to have the best taco in Mexico. Expect long queues and few available seats when visiting the taco stand.
Their menu comprises traditional Mexican dishes, including tacos, burritos, and quesadillas, all made to order using only the freshest ingredients. Aside from their best-selling al pastor and spicy guacamole, it is also a must to try their guiso del día. In addition, prices at Taqueria La Hormiga are incredibly reasonable and cheap, starting at $1 USD per taco.
Taqueria Las Gueras
📍Venustiano Carranza 457, Zona Romántica, Emiliano Zapata
💲from $2 USD
Taqueria Las Gueras is another famous taqueria that sells great tacos in Puerto Vallarta. It is a small sit-down restaurant with minimal decor, adding to the area's comfortable and laid-back vibe. The restaurant is quaint and usually gets packed, so visit as soon as possible.
One standout option on their menu is the shrimp tacos, packed with plump shrimp seasoned perfectly.
The fish tacos are another excellent choice; traditional meat options like carne asada and al pastor are also available. You can pair your tacos with a refreshing drink like horchata or a cold cerveza to complete the meal.
El Carboncito
📍C. Honduras 127, 5 de Diciembre
💲from $1 USD
El Carboncito is a tiny hole-in-the-wall taco restaurant. It has made a name by serving up some of the most delicious tacos in town. During busy hours, people line up to get their best-selling tacos, so make sure you visit early.
At El Carboncito, each taco is served on a handmade tortilla and topped with fresh ingredients like guacamole and salsa.
They have a few options for tacos, but among them, the al pastor is a crowd's favorite. You can also try the gringas or tortas for a more filling meal.
El Santo Taco
📍Basilio Badillo 219, Zona Romántica, Emiliano Zapata
💲from $2 USD
El Santo Taco has become a favorite among the local's thanks to its lively and colorful ambiance. The restaurant has an open-air setting, and its décor features murals and natural elements.
The menu at El Santo Taco has a wide selection of delectable choices. Despite the extensive menu, their best-selling item is the al pastor tacos. It is advised that you order drinks, such as margaritas or cocktails, to go along with your meal.
Taqueria El Cunado
📍Francisca Rodríguez 104, Zona Romántica, Emiliano Zapata
💲from $2 USD
Taqueria El Cunado is a family-run taco stand selling authentic Puerto Vallarta tacos.
The restaurant has been part of different taco tours in the region, making it famous among locals and tourists. And since it is a popular spot, there's always a long lineup to get a seat.
Their menu includes options ranging from traditional meat fillings like carne asada and chorizo to vegetarian options like mushrooms and grilled onions. And although the traditional al pastor is a favorite, their quesadilla is another notable menu item you can pair with their signature hot sauce.
Pepe's Taco
📍C. Honduras 145C, 5 de Diciembre
💲from $1 USD
Pepe's Tacos is one of its neighborhood's most well-known pastor taco joints.
It is a small, family-owned taqueria rather than a large restaurant, which completes the experience of eating authentic Mexican tacos. Still, the place is wide enough to house a few customers.
Their best-selling taco is the al pastor taco. But since Pepe's Taco has a wide menu selection, you should also try other dishes such as the queso fundido con chorizo and quesadilla.
Restaurante Rio Mac Taco
📍Av México 1139, 5 de Diciembre
💲from $2 USD
Restaurant Rio Mac Taco has been serving authentic Mexican tacos since it opened in 1991. The restaurant has a casual atmosphere and ample space to accommodate more than 30 guests.
In addition, a small open kitchen and bar are available for customers to explore.
The most popular item on the extensive menu is the carne asada burrito, which contains delectable grilled beef, beans, rice, and fresh pico de gallo. However, try the grilled vegetable tacos if you prefer a vegetarian option.
🥩 Birria tacos in Puerto Vallarta
Birrieria Robles El Lic
📍Hidalgo 200-Local A, Centro Pitillal
💲from $3 USD
Birrieria Robles El Lic is a modest home-based eatery renowned for serving the best birria in Puerto Vallarta. When you visit, you will dine on the restaurant's veranda, surrounded by nature and fresh air. The interior is basic and unpretentious, yet comfortable and relaxed.
You should try out their renowned birria tacos when deciding what to order. This quickly sells out, so be sure to arrive early. You can also sample their tacos de chivo (goat meat), which are also on the menu.
Birrieria El Canelo
📍C. Exiquio Corona 604, El Calvario
💲from $1 USD
This birria taqueria is most famous for serving up some of the most authentic birria tacos in the entire city. Birrieria El Canelo has been a small eatery in the business for years. It is even included often as a stop on some taco or birria tours in the region.
When visiting, it is a must that you order their birria tacos. You can also add to your meal some quesadillas, which will go well with their red hot sauce and salsa. The food here is incredibly cheap, starting at less than $1 USD, perfect for budget travelers.
🦞 Seafood tacos in Puerto Vallarta
Marisma Fish Taco
📍Naranjo 320, Zona Romántica, Emiliano Zapata
💲from $2 USD
Marisma Fish Taco is a small taco stand in the streets of Zona Romantica. With a few side seats, you can enjoy a meal in front of their open kitchen.
Well-known for its seafood tacos, one of the best-sellers is the fish tacos. These tacos contain crispy battered fish, fresh toppings, and a tangy sauce. Another popular dish among customers is the octopus al ajillo. Meanwhile, steak and shrimp tacos are a must-try for those who prefer a combination of surf and turf.
Taco de Marlin
📍Blvd. Francisco Medina Ascencio 8106, Villa Las Flores
💲from $4 USD
Taco de Marlin is a renowned seafood restaurant in Puerto Vallarta that provides one of the city's finest seafood tacos. The location is small and charming but active and crowded, particularly during rush hour. There are limited seats available, so be prepared to wait in line.
The most recommended menu items are the marlin burrito and the marlin tacos with chipotle marinade. If you want to try another type of seafood, you can also order their famous shrimp tacos with mango salsa.
Mariscos El Guero
📍C. Fco. I. Madero 291, Zona Romántica, Emiliano Zapata
💲from $3 USD
Mariscos El Guero is another famous seafood taco restaurant. The restaurant's exterior is filled with art murals, while the inside is decorated with plants and wooden furniture.
When you're at Mariscos El Guero, it is a must that you try their shrimp tacos. It is best paired with fresh vegetables and a tangy sauce that balances the flavors. Another must-try is the marlin tacos and large seafood cocktail with tostadas.
Santo Tacote
📍Av México 1132, 5 de Diciembre
💲from $2 USD
Santo Tacote is a tiny taco restaurant on an off-the-beaten-path. There are available seats inside and outside the restaurant, and the area is adorned with murals and plants to create a relaxed ambiance.
Fried fish tacos and the mar y Tierra burrito are their most popular menu items. In addition to food, you can also request cocktails and beer. The food here is reasonably priced and accessible to nearly everyone.
Tuna Azul
📍Calle Francisca Rodriguez 155, Altos. Esq. Olas Altas, Emiliano Zapata
💲from $4 USD
Tuna Azul is a vibrant restaurant that serves authentic Mexican seafood tacos and breakfast meals. It is a two-story restaurant with a great view of the city's streets on the second floor.
This seafood restaurant is most famous for its crab enchiladas and lobster tacos. Since they have a wide menu selection, you should also have a bite of their stingray burrito. This is a rare specialty, so trying it at least once is highly recommended.
Mariscos Cisneros
📍Calle Francisca Rodriguez 155, Altos. Esq. Olas Altas, Emiliano Zapata
💲from $4 USD
Mariscos Cisneros is a seafood restaurant that serves not only tacos but lots of Mexican seafood. The restaurant is decorated, with a casual atmosphere. They also have several seats inside the restaurant, perfect for group dinners.
It is a must that you try their fish tacos and ceviche. But after having tacos for your appetizer, you should take advantage of their seafood stuffed pineapple and fried red snapper. Food at Mariscos Cisneros is entirely on the pricier side, ranging from $4 USD to $20 USD.