Fishing is the main livelihood in town, so there is never a shortage of Sayulita seafood restaurants. In this article, we will give you all the best places for seafood in Sayulita.
Almost all restaurants in Sayulita have a seafood menu, but in this article, I am only including places I think about first when I think of getting seafood.
Lunchtime can be a great time to take advantage of Sayulita's geographic location and long-standing fishing heritage to enjoy fresh, local seafood. Fish tacos are an excellent choice.
There are four simple seafood options, though they are prepared in many different ways: tacos made with shrimp or fish and ceviche made with fish or shrimp.
Plan your trip to Mexico with us! Get expert travel advice and customized trip-planning itinerary from our local experts on the ground.
🦐 Is it safe to eat seafood in Sayulita?
Sayulita seafood restaurants always have their mariscos fresh. It is so easy to have access to good fish in Sayulita. You can even just go to the fisherman's boats every morning and buy freshly caught fish straight from them!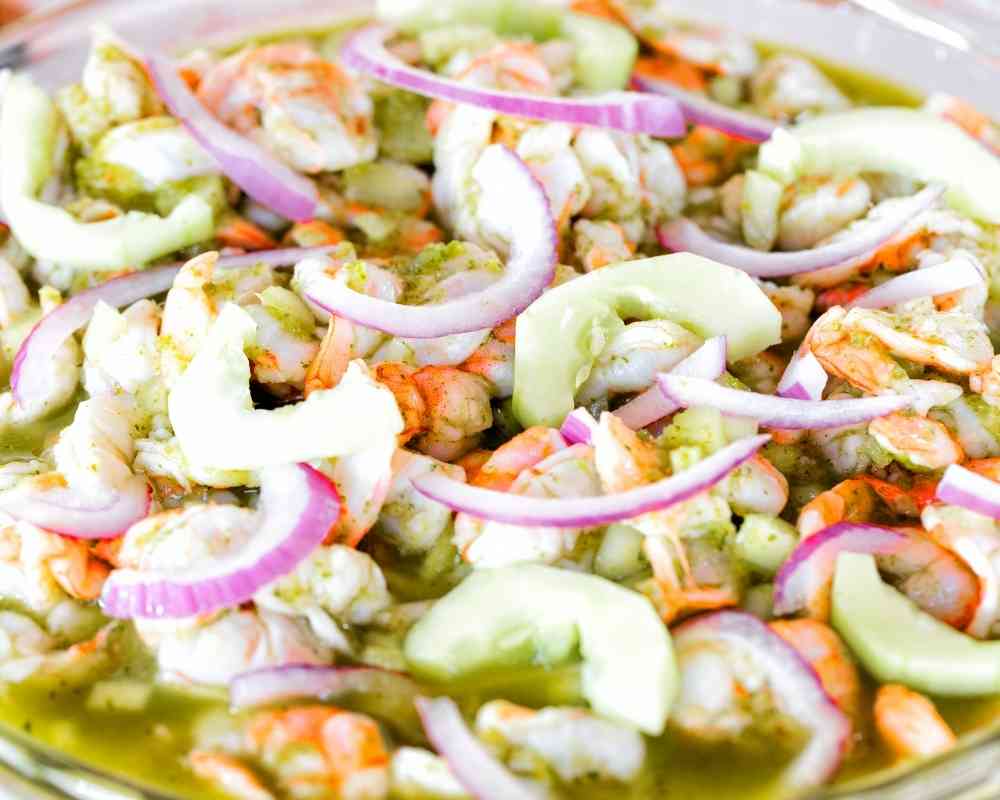 You don't have to worry about getting sick from eating seafood in Sayulita as all ingredients are guaranteed fresh.
🗺️ Map of seafood restaurants in Sayulita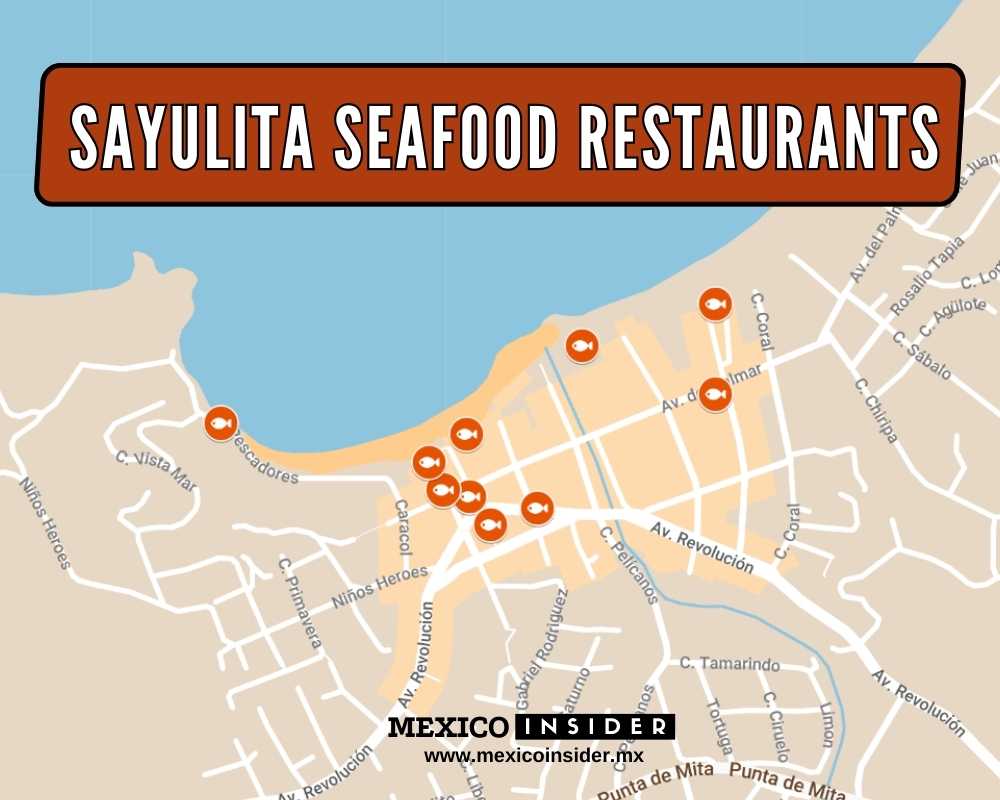 👉🏽 Open this map of seafood restaurants in Sayulita in full view
🍣 10 best Sayulita seafood restaurants
Barracuda: best octopus dish
📍 Delfines 21
💲 from $10 USD
Located in Sayulita's "slap street," it's always nice to sit down at Barracuda because this is the center of action in town. They specialize in seafood gourmet and all their branches in Riviera Nayarit have unique seafood dishes!
Birria de marlin, fried calamari, and tuna tartar are the most popular starters (US$7). For main dishes, they have two special "catch of the day" dishes at US$17 and both are big plates.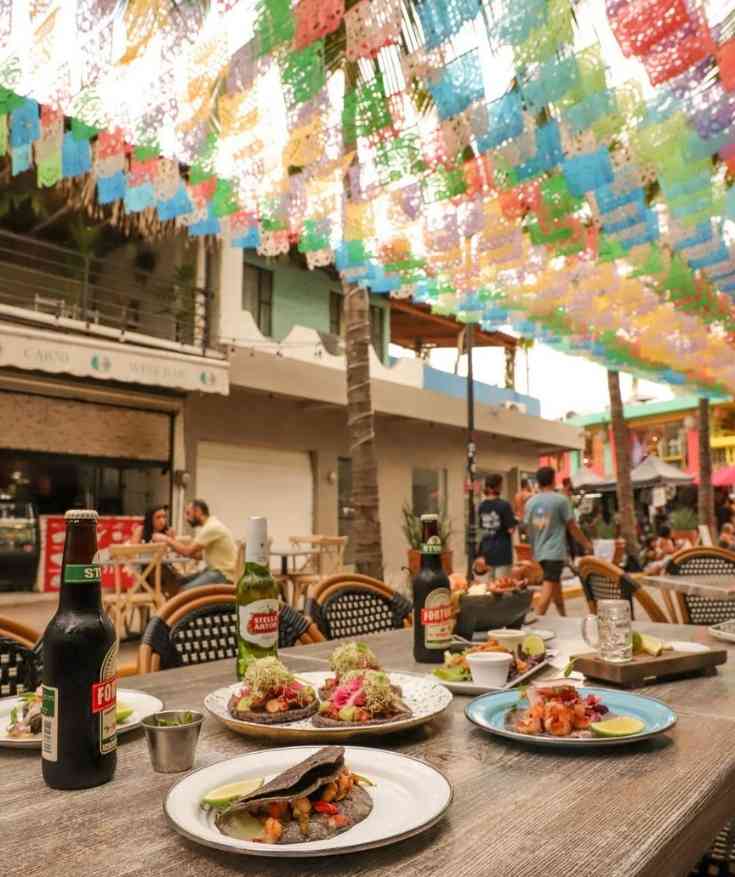 The best way to eat here is to order a bunch of small plates and share them with your group. This is where I usually go for weekday brunches with friends – it never fails!
They also have a food truck by the beach which has an entirely different menu. Try both and see what you like better!
El Pescador Poke Bar: best raw bowls
📍 Delfines 16
💲 from $8 USD
A lesser-known Sayulita seafood restaurant is El Pescador. Tucked in the plaza, you won't really notice this restaurant unless you hear it from a local.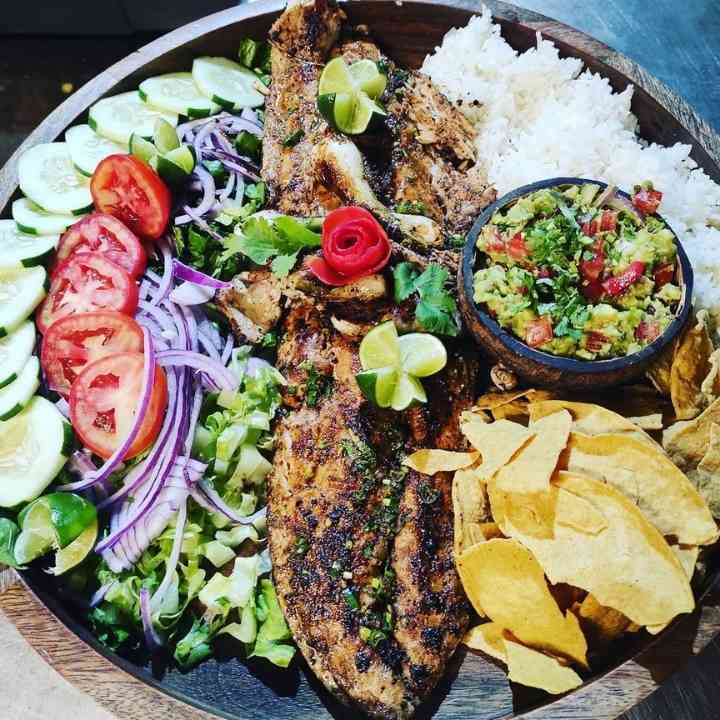 It's one of the best spots to people watch as you will have a complete view of the plaza when you sit here to eat.
They have a big seafood menu which often confuses me when I choose to dine here but their best-sellers are their poke bowls. Filete de mahi-mahi is my favorite at El Pescador (pictured above).
Tierra Viva: best sushi
📍 Calle Marlin 10
💲 from $10 USD
Tierra Viva has a wider seafood menu so it can get overwhelming but take it from me: if you want sushi, this is the place.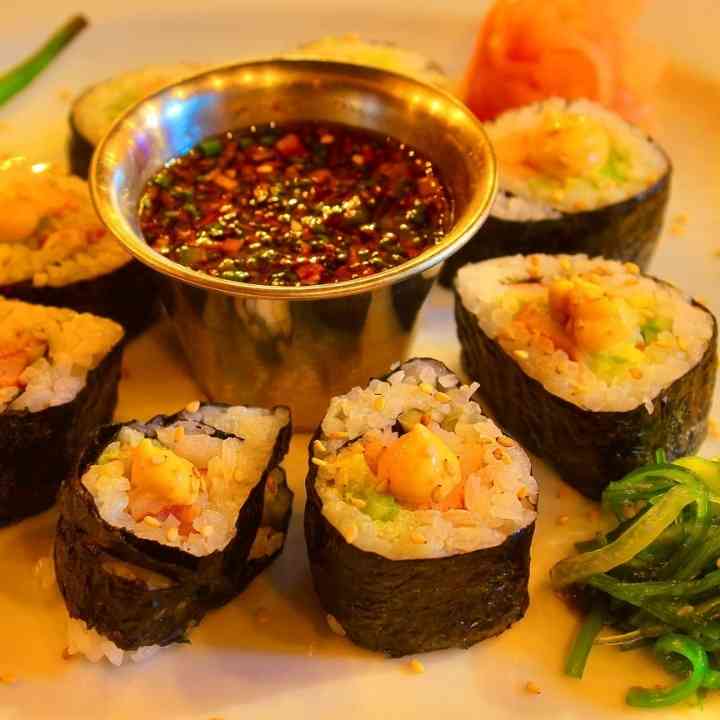 They take a lot of pride in being the best sushi place in Sayulita and they have over 10 specialty sushi dishes. I love spicy so I always go for the spicy tuna roll (fresh tuna, cucumber, avocado, furkake wrapped in the alga, and rice.)
One of the most unique things I tried here is the banana roll, which is shrimp with banana, cucumber, and avocado. If you're not a sushi fan, definitely try their coconut shrimp with sweet and spicy sauce.
Emiliano's: best grilled seafood
📍 Ave Revolucion 34
💲 from $12 USD
Emiliano's is probably the only Sayulita seafood restaurant where you will find Nayarit's iconic zarandeado dish. The fish is split in half (like a butterflyfish) and then grilled.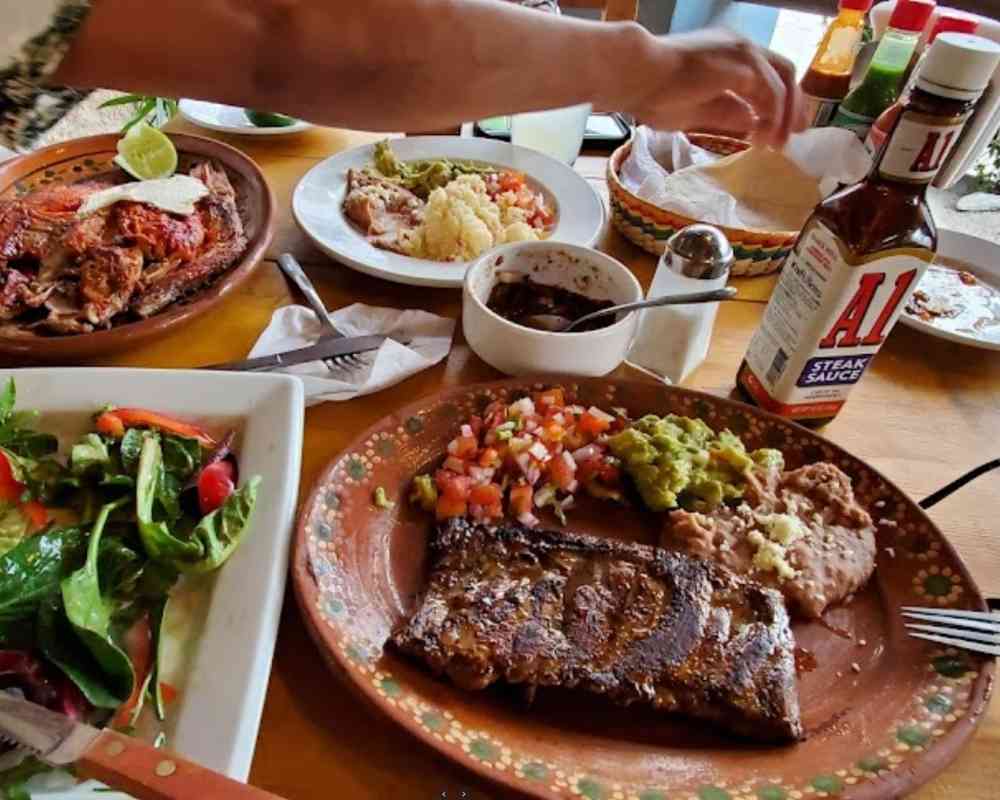 This is a 500-year old grilling method in the state of Nayarit and you won't easily find this dish in another part of the country!
Emiliano's uses red snapper fish for their zarandeado. This is a big meal and it is highly recommended to share!
La Isla: best beachfront spot
📍 Sayulita main beach
💲 from $12 USD
For those looking for beachfront Sayulita seafood restaurants, La Isla is a shaded, cozy spot at the Sayulita main beach. This is usually a drinking place but people come here for late lunch or sunset sessions.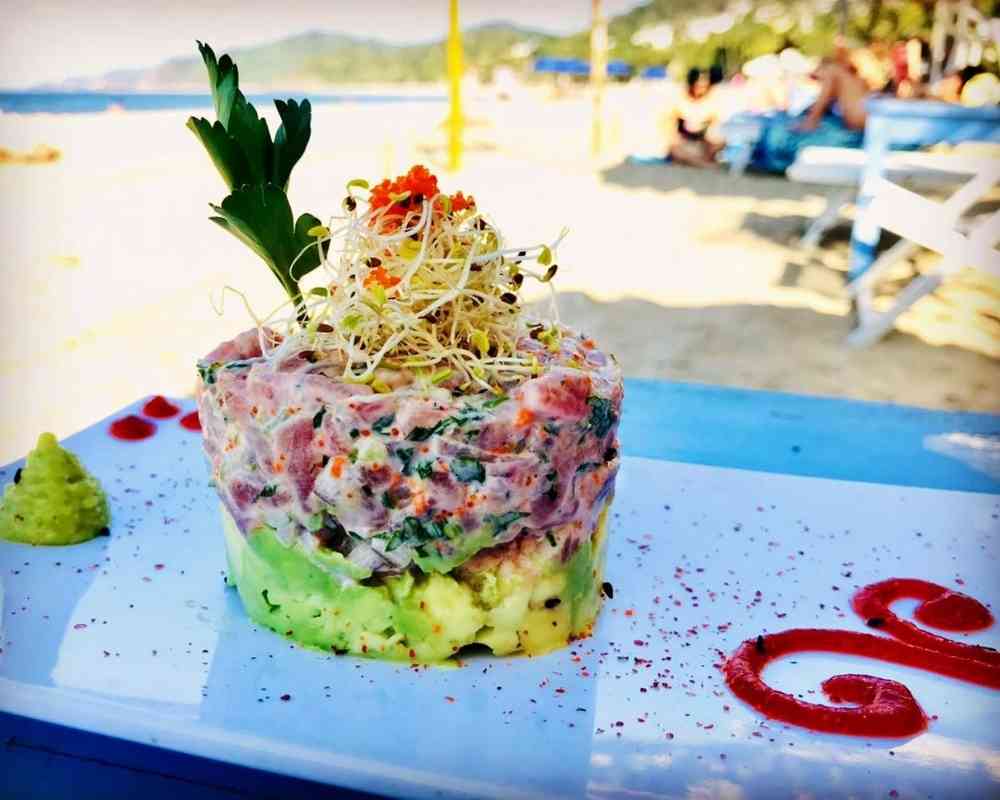 I also love their coconut shrimp here and the fried fish. They specialize more in cooked seafood than raw. Happy hour is from 4:00 pm – 5:00 pm every day so come here for an early dinner to enjoy their drinks promo!
Don Pedro's: best for families with kids
📍 Calle Marlin 2
💲 from $15 USD
Don Pedro's has all sorts of food and this is highly recommended for families traveling with kids. They have a kids' menu and the ambiance was designed for families.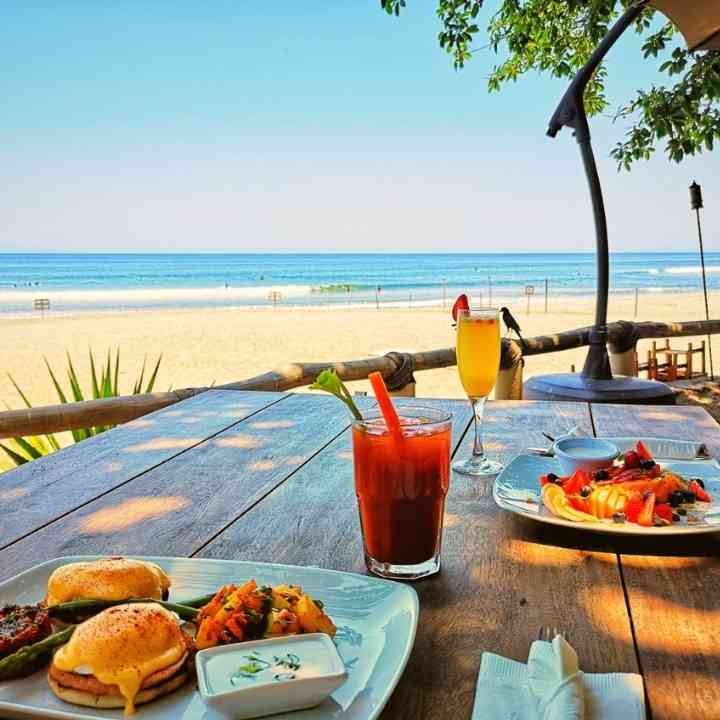 Like Tierra Viva, Don Pedro's is also popular when one craves sushi. Their menu is not only limited to seafood but this is one of the upper-tier Sayulita seafood restaurants.
Si Señor: best date spot
📍 Camino a Playa los muertos Playa Los Muertos
💲 from $15 USD
Another upscale seafood dining option in Sayulita is Si Señor where dishes start at US$15. The oceanfront gazebos attract couples and honeymooners for romantic dates. It really is a dinner spot for couples!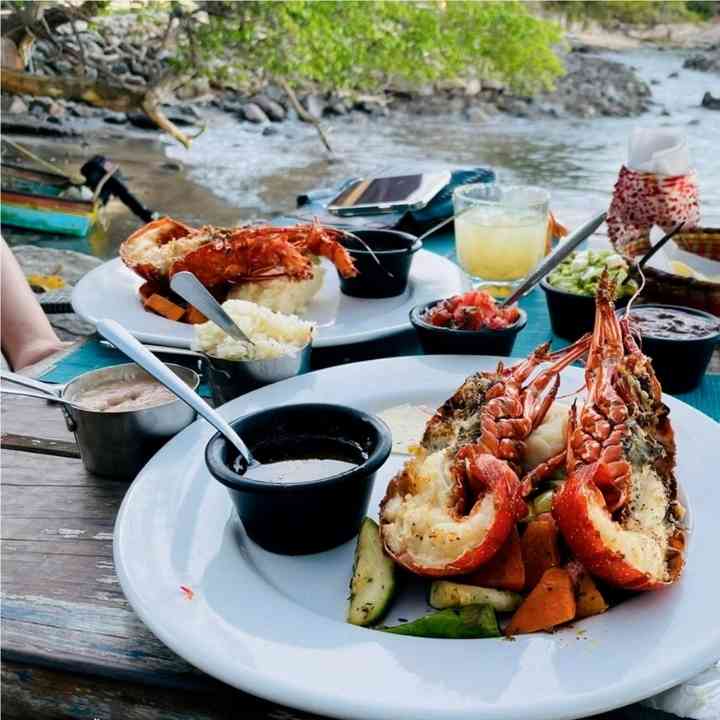 I had many brunches in Si Señor but I am not particularly impressed with their other dishes. However, if you want to try a gourmet fish taco, this is the pride of Si Señor's chef and it's honestly one of the best fish tacos I've tried in Sayulita.
This is also the preferred place to have lobsters in Sayulita.
Estrella del Mar: best aguachile
📍 Avenida Palmar 31
💲 from $8 USD
The best seafood restaurant on the north side of town is Estrella de Mar (star of the ocean). Having lived up to its name for years, they have all types of seafood and sometimes cater to guests' special requests!
This is probably one of the most affordable seafood in Sayulita, with dishes starting at US$5. I love their aguachile and ceviche – I particularly come here for this!
Alas Blancas: best gourmet seafood
📍 Delfines 219
💲 from $10 USD
Alas Blancas has burritos, nachos, aguachile, ceviche, and many other seafood dishes on the menu. If you haven't tried the shrimp cocktail in Mexico, this is the place to have it in Sayulita.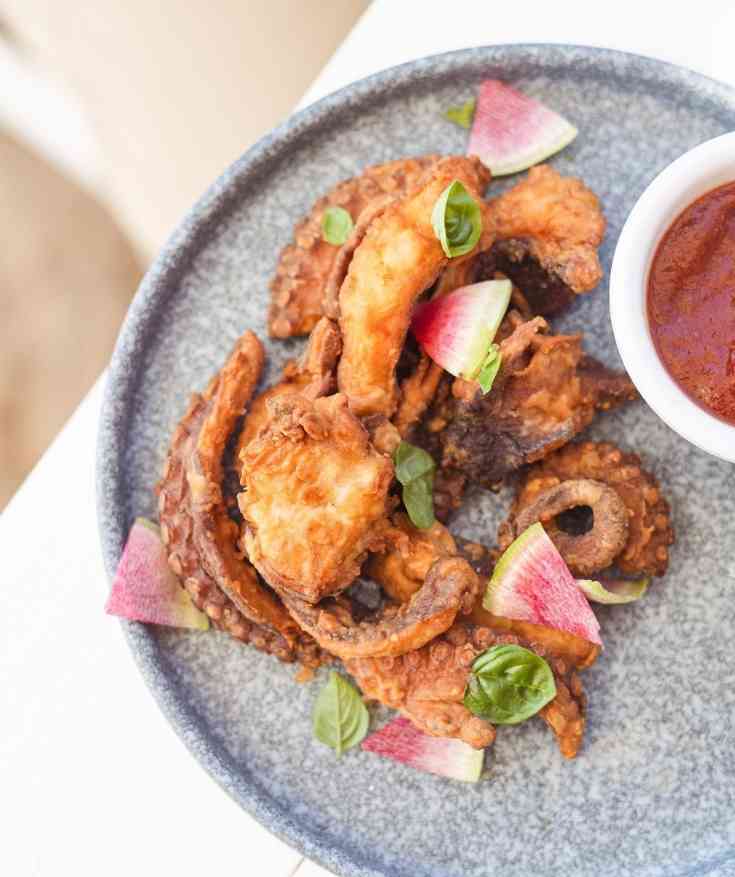 Shrimp isn't my favorite but they do it so well here that I always end up having one when I visit. I know octopus is also something you won't eat while traveling in Sayulita but give their octopus dishes a chance. It might change your opinion about it!
Alas Blancas is a beachfront restaurant so this is a good place for brunch. You can easily spend the whole afternoon day drinking and eating here!
La Terrazola: best shrimp cocktail
📍 Calle Miramar
💲 from $12 USD
Terrazola is a Sayulita expat favorite not just because of its food but because it is a place for gathering, music, and soaking up the sun! It is located on the northside beach so this area is not that crowded.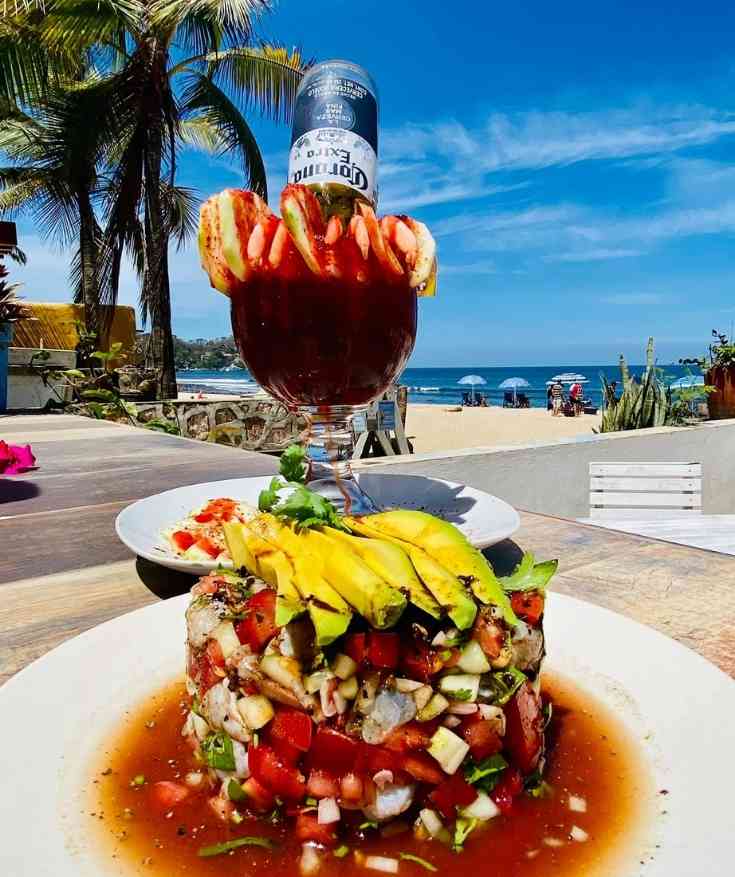 Terrazola's food quality is superb and this is also where you can find an affordable lobster meal for only US$25! If you're not familiar with the Baja-style fish tacos, they do it well here, too!
🇲🇽 Sayulita Travel Guide
Trisha traveled to Mexico in 2018 and after a year, she found herself obtaining a 4-year residency visa in Mexico. She is the Editor-in-chief for our Living in Mexico Series which has helped over 3,000 Americans move to Mexico with ease. Trisha currently resides in Cabo San Lucas, Baja California Sur.