Looking for a property manager in Sayulita is sometimes confusing, and finding people to trust is hard. In this post, we will run you through how to find a great Sayulita property management company you can trust while not in Mexico.
Are you a new property owner? If so, let us run you through the basics, but this article focuses highly on Sayulita property management.
Property management operates, controls, maintains, and oversees real estate and physical property. This can include residential, commercial, and industrial properties, such as apartments, houses, office buildings, retail spaces, and warehouses.
Property management typically involves managing the day-to-day activities and responsibilities of owning and maintaining a property.
A property manager, either an individual or a company, is responsible for a variety of tasks, including but not limited to:
Rent collection and setting: Ensuring that rent is collected on time and adjusting rent rates according to market conditions or legal requirements.
Tenant selection and management: Screening and selecting tenants, handling lease agreements, resolving tenant issues, and coordinating evictions if necessary.
Maintenance and repairs: Overseeing the upkeep of the property, addressing any maintenance issues, and coordinating necessary repairs or renovations.
Marketing and vacancy management: Advertising available properties, conducting property showings, and working to minimize vacancy rates.
Financial management: Managing the property's budget, keeping financial records, and ensuring that all relevant taxes, insurance, and fees are paid on time.
Legal compliance: Ensuring that the property and its management adhere to local, state, and federal regulations, such as fair housing laws, building codes, and safety requirements.
Property owners can perform property management or outsource to a professional property management company. Property management aims to maximize the property's value and return on investment while maintaining a positive experience for tenants and ensuring legal compliance.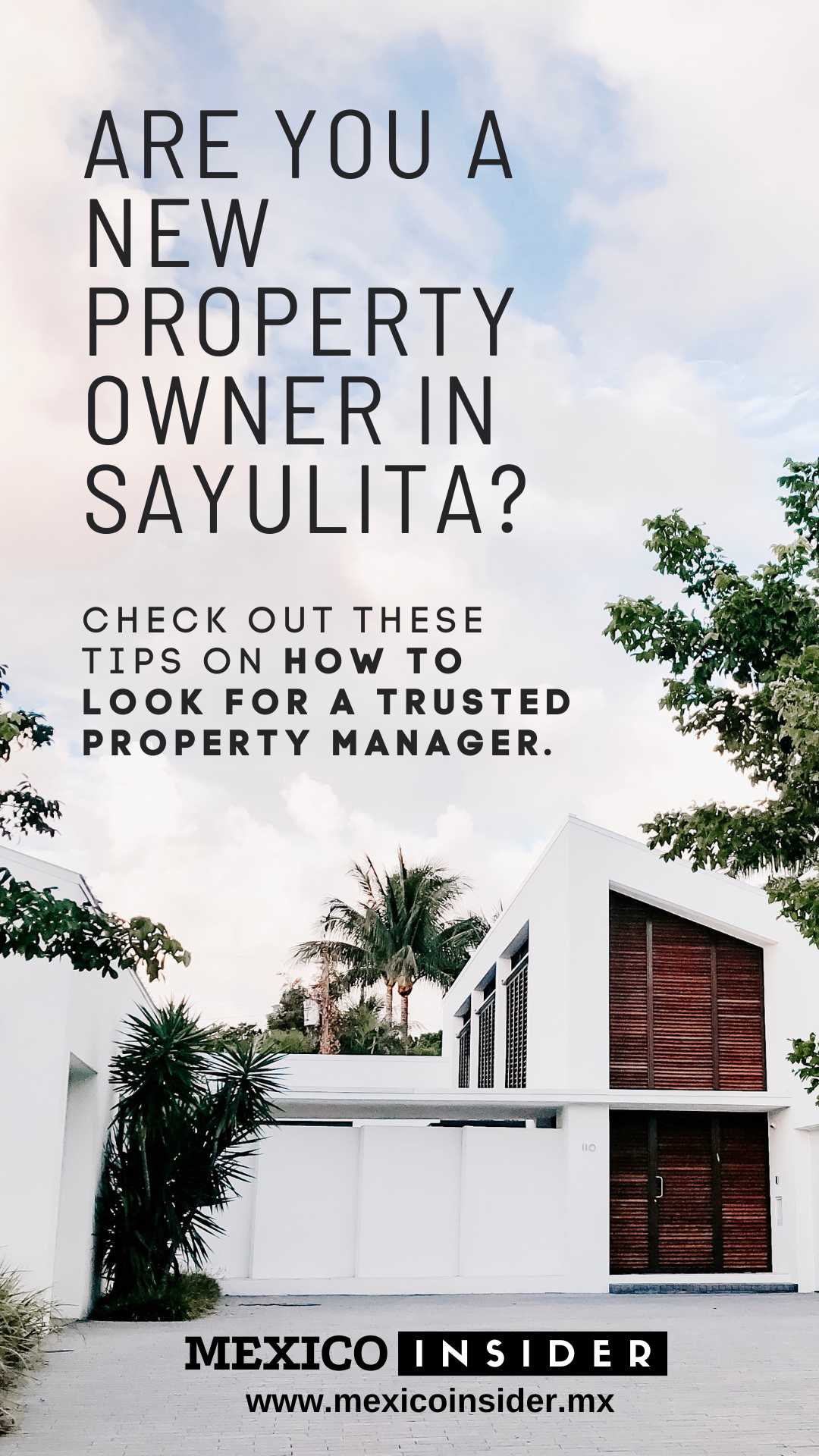 🙋 Sayulita property management: do I need it?!
You are probably reading this article because you are wondering if you must sign up for Sayulita property management. But somehow, the question still lies: do you need it, or is this just an unnecessary cost?
Look, if you are not living in Sayulita, you need a property manager. You don't want to manage your property in Sayulita remotely – it's really stressful. Believe me; I know this because I now live in Cabo San Lucas and I tried to manage my property in Sayulita from here.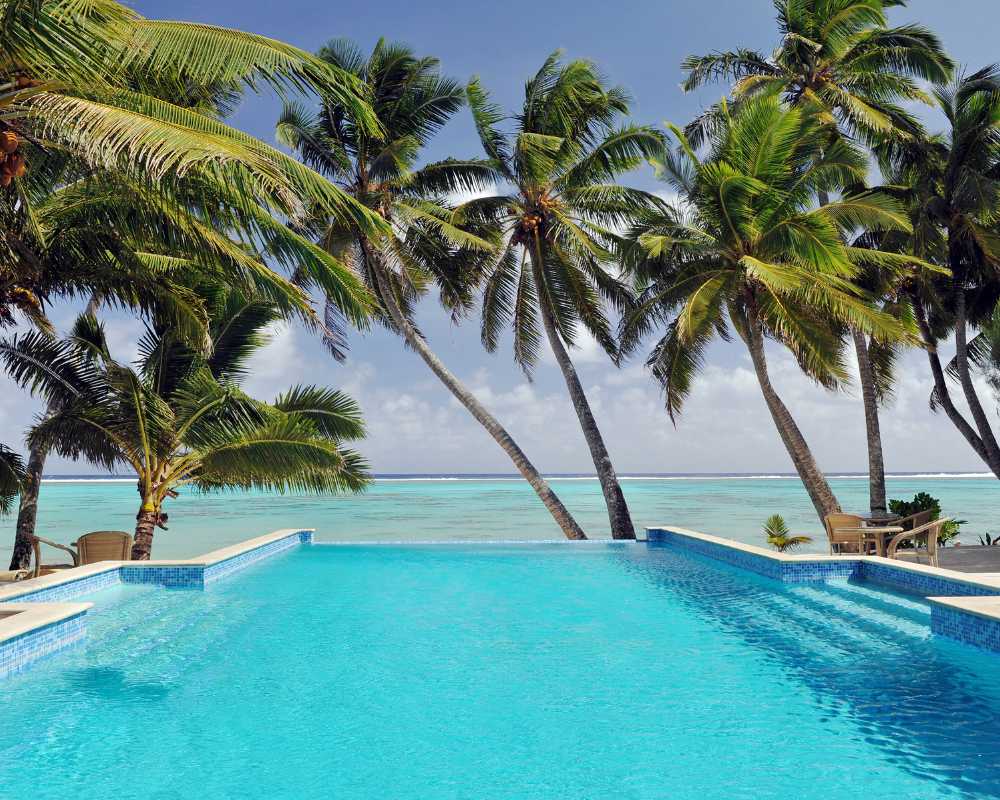 And even with the same timezone, it isn't easy. What more if you are not here?
If the extra cost is your issue, it's not worth saving money for Sayulita property management. Your business in Sayulita earns money, so spending money is inevitable. If you're not spending money for your business, it absolutely means that your business is not thriving.
🔑 Qualifications you need to look for
Honest and on-time
From years of living in Sayulita and Mexico, I realized how even the foreign Sayulita property management companies had adopted the mañana habit. Americans and Canadians are known to be punctual (outside of Mexico), but when they live here for years, they honestly adapt to that habit.
There are a handful of property managers in Sayulita who are on time. You really need to investigate and take time to look around.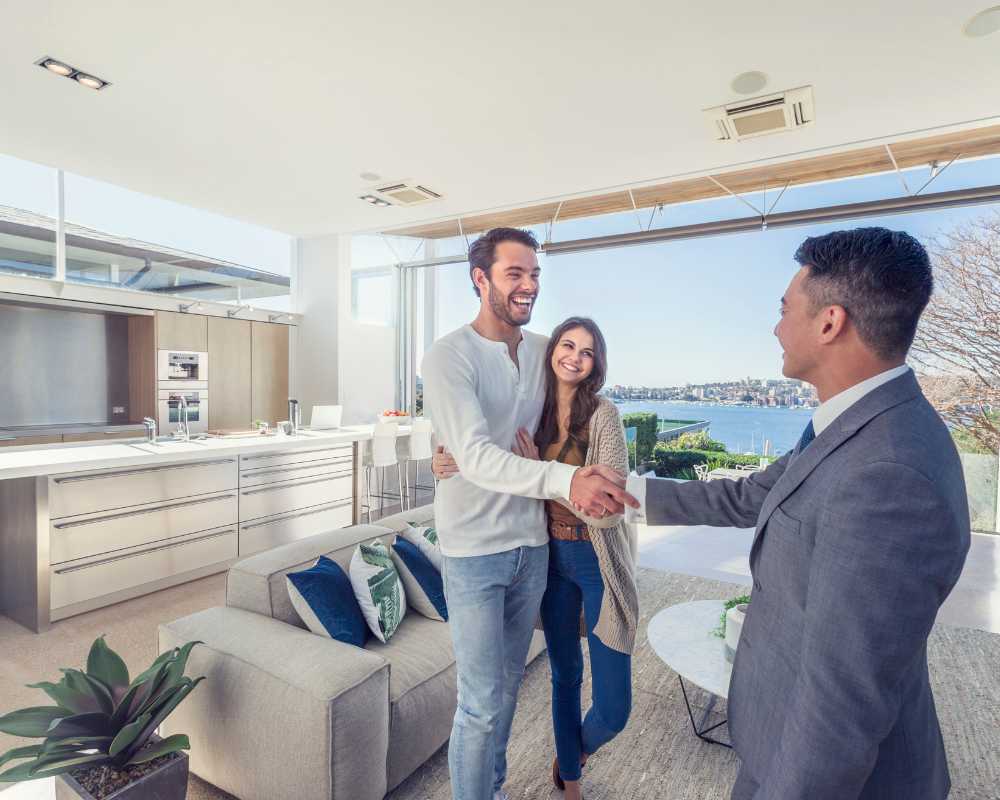 How about honesty? Are people in Sayulita dishonest? Well, let's say… white lies. If they are late, they will say "oh sorry, my golf cart broke," "my tire broke," "my daughter is sick," etc.
Although some excuses are true, sympathize with them, but their personal issues are not your problems. You pay them for property management, they need to do their jobs without you being informed about their personal lives.
Highly-communicative property manager
Scenario: you contacted a Sayulita property management company via Whatsapp (an unprofessional yet most popular way of communication in Mexico). I know you like to e-mail, but not EVERYONE has this habit of e-mailing, but there are some.
They will be responsive first and say, "I will send information within 2 hours." Sorry to break it to you, but those 2 hours can turn into 2 days or even 2 weeks.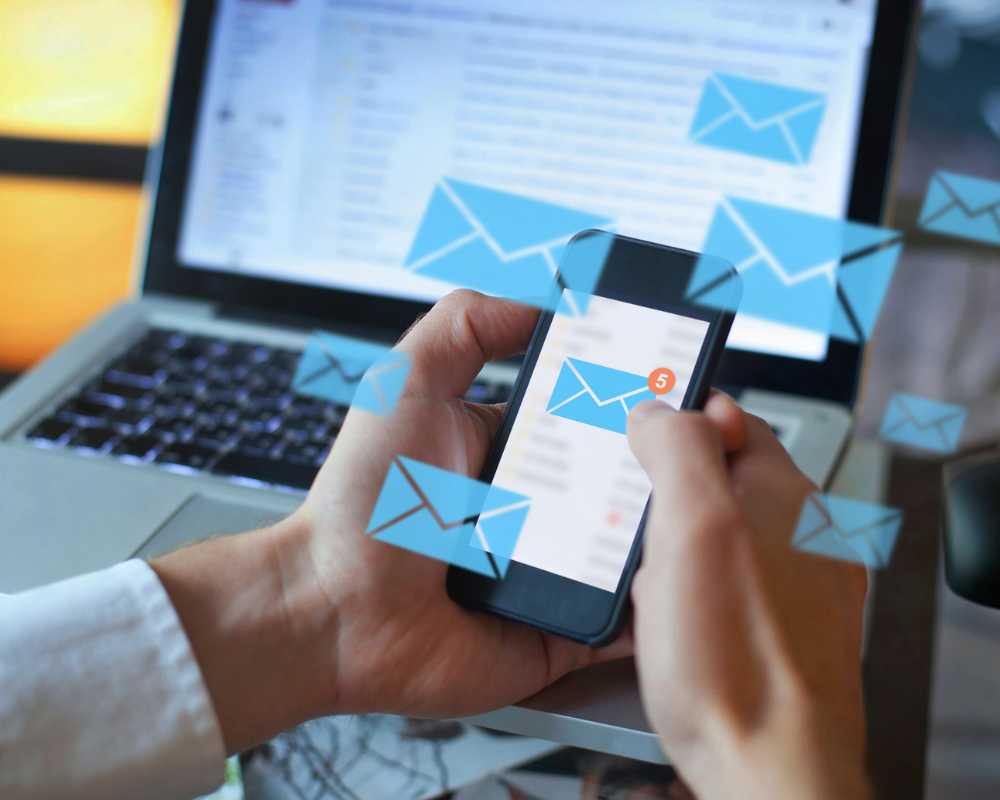 If you have to follow up with your inquiry, forget it. Move on to another property manager. Your basic requirement should be a quick turnaround. After all, if they don't respond to your inquiry at the beginning, how can you trust them long-term?
Sadly, many people have poor management skills. But remember, in Mexico, ANYONE can be a realtor, a real estate agent, or a property manager. There is no qualification or regulation here. Anyone can call themselves a property manager and open a business, even without the correct qualifications.
English and Spanish-speaking skills
You need a person who can speak both Spanish and English well. Why? Because as a property manager, you may get Mexican vacationers as clients, and how can that property manager attend to your guest without language skills?
Those who don't have Spanish language skills impose that your guest speaks to them in English, which is not right. You are in Mexico, and not all Spanish-speaking guests can speak English. Don't ask your guest to adjust to your property manager's language preference.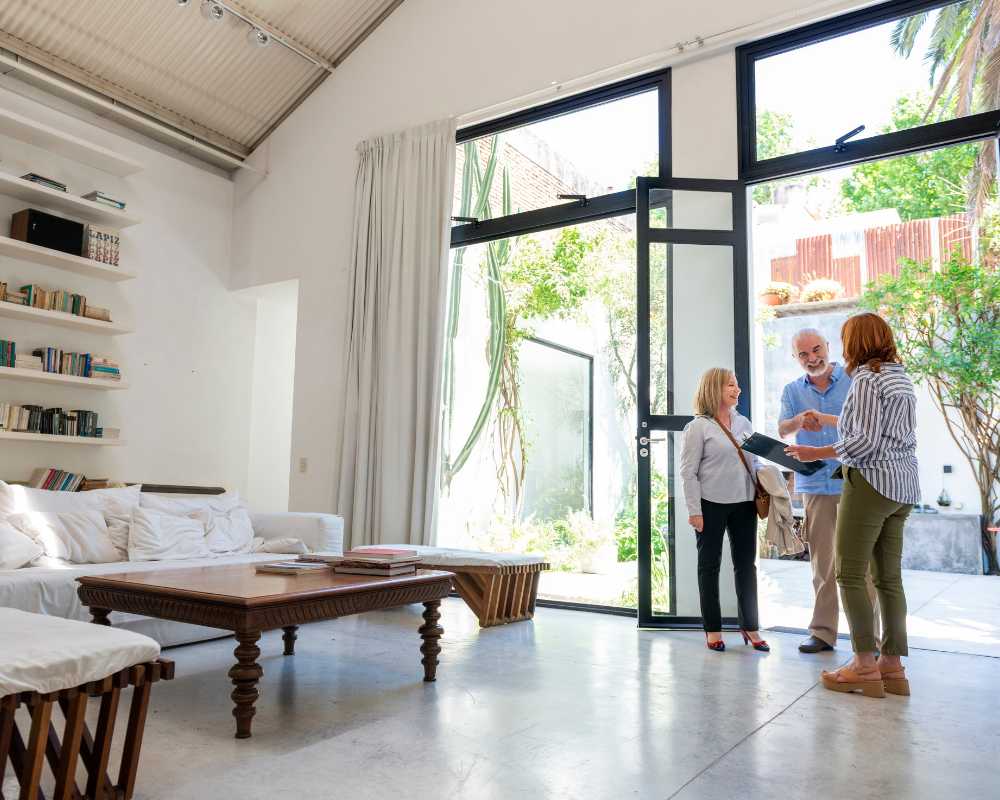 And would you really trust someone who has lived in Mexico for years and does not speak Spanish? Not me. Personally, that's a sign of disrespect to the country they now call home.
However, if you are only targeting English-speaking clients for your property, well go ahead and just hire someone who doesn't speak Spanish.
On the other side, the problem with Spanish natives is they sometimes pretend that they understand you in English, but they really don't. Here, people do not like to say, "I am sorry sir, I did not understand. Can you repeat what you requested?"
They will just nod and pretend they understand you, and they will end up doing the wrong things. It's like they are ashamed or it's a crime to be incorrect when there are many ways to ask if an instruction is unclear.
🛁 Options you have for Sayulita property management
Here are the most common services for property management in Sayulita. It's up to you to choose all these services but you also have an option to just pick what you need: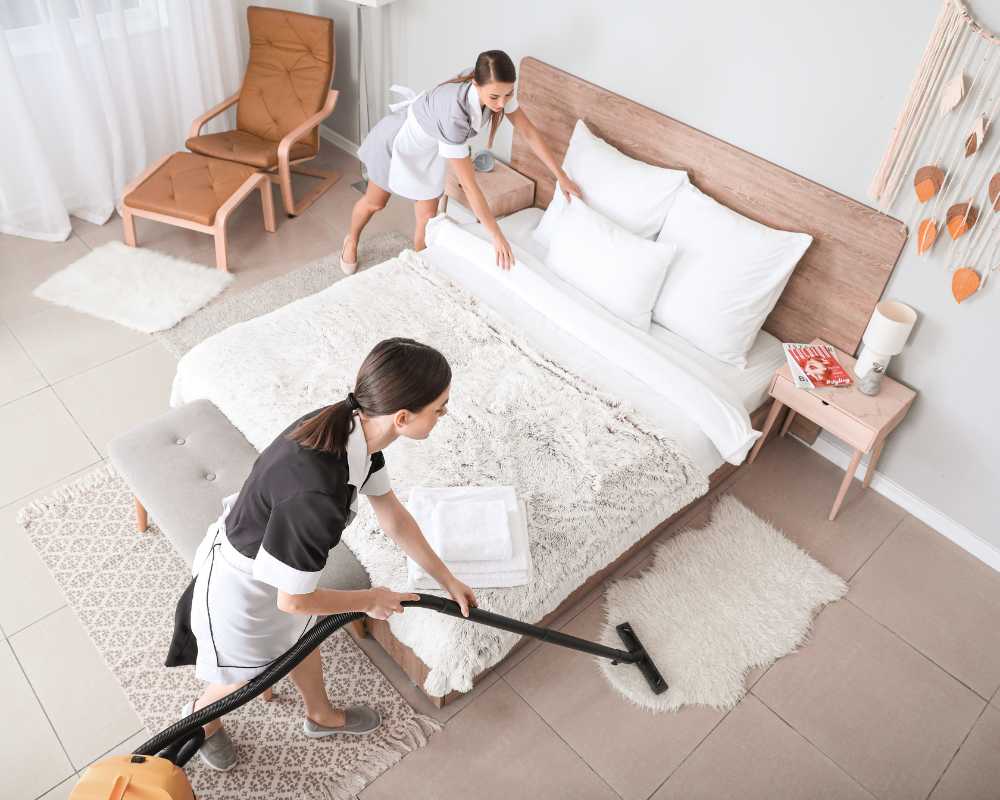 Cleaning services: daily cleaning and/or check-in/check-out. Deep cleaning is also offered. Just think about all kinds of cleaning.
Landscape and garden maintenance is not the same as the cleaning crew. If you have a big garden and landscape layout in your property in Sayulita, you need to hire a separate expert for this.
Supply management: Most property owners obviously buy their supplies in Costco, which is in Puerto Vallarta. Actually, everything that you need for your property is in PV so a regular Costco run is essential
Guest screening: some of you may be highly obsessive about the types of guests that you'd like and that is understandable. It is your home and you have the right to choose who goes in. You can ask your property manager to screen the guests and if they meet your qualifications. Not all property owners do this and you should!
What else?: The services are limitless as long as you hire the right person/company. List down all your requirements, and they will find a way to solve it for you. The options above are just the basic ones. There is no limitation for property management. If there is one aspect that you are requesting and they can't solve it, they're probably the wrong property manager for you.
☕ Support this blog's honest and transparent journalism. Help us add value to what we are sharing. Keep Mexico Insider FREE for all by donating to our coffee fund. Muchas gracias!
📞 Get in touch with a property manager in Sayulita
At Mexico Insider, we make sure that we recommend people we know personally and that we screen them and their work ethics. We have a handful of TRUSTED property managers in Sayulita.
Fill out the form below and our trusted Sayulita property management company will get back to you within 24 hours. No hidden costs, just simple prices.
Trisha traveled to Mexico in 2018 and after a year, she found herself obtaining a 4-year residency visa in Mexico. She is the Editor-in-chief for our Living in Mexico Series which has helped over 3,000 Americans move to Mexico with ease. Trisha currently resides in Cabo San Lucas, Baja California Sur.