All your burning questions about renting a car in Mexico, answered (plus helpful car rental in Mexico advice).
Most people will tell you that renting a car in Mexico is difficult but it really isn't. What makes it complicated is that the prices are dishonest and there are lots of hidden fees. I did many road trips in Mexico and finally managed to find the best way how to rent a car for your Mexico road trip!
First, I booked using Expedia. It was too good to be true because all the rates were just $7 USD per day.
You can even get an SUV for $25 USD. The booking confirmation was instant and I didn't even need to put my credit card details. Expedia said "pay upon pick up" when I received the confirmation e-mail.
When you book through third-party platforms, it will tell you which car rental company in Mexico you need to pick up the car from.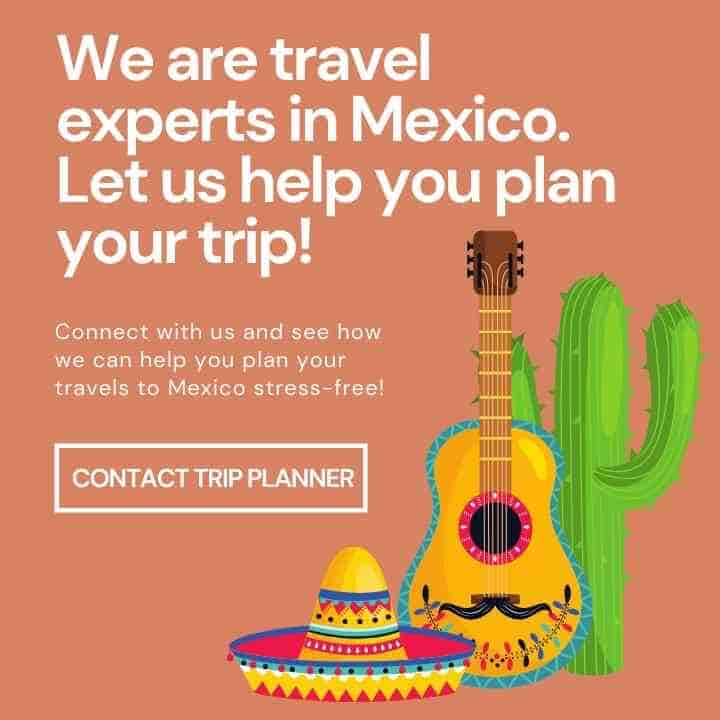 The most common car rental [International] companies in Mexico are Hertz, Europcar, Avis, and Budget. They have offices all over the country so it doesn't matter where your starting point is.
When I went to pick up the car, I was surprised how my $7 USD turned into $40 USD per day. I found out I needed to pay for car insurance for $10 USD per day.
Other hidden costs were only disclosed when I was about to pick up the car. Since my road trip was already planned, I did not have a choice but to pay for it.
From then, I understood what people were saying about the difficulties of renting a car in Mexico. It's not that hard in terms of paperwork and being a foreigner. It's just that you have to pay a lot more than you expected.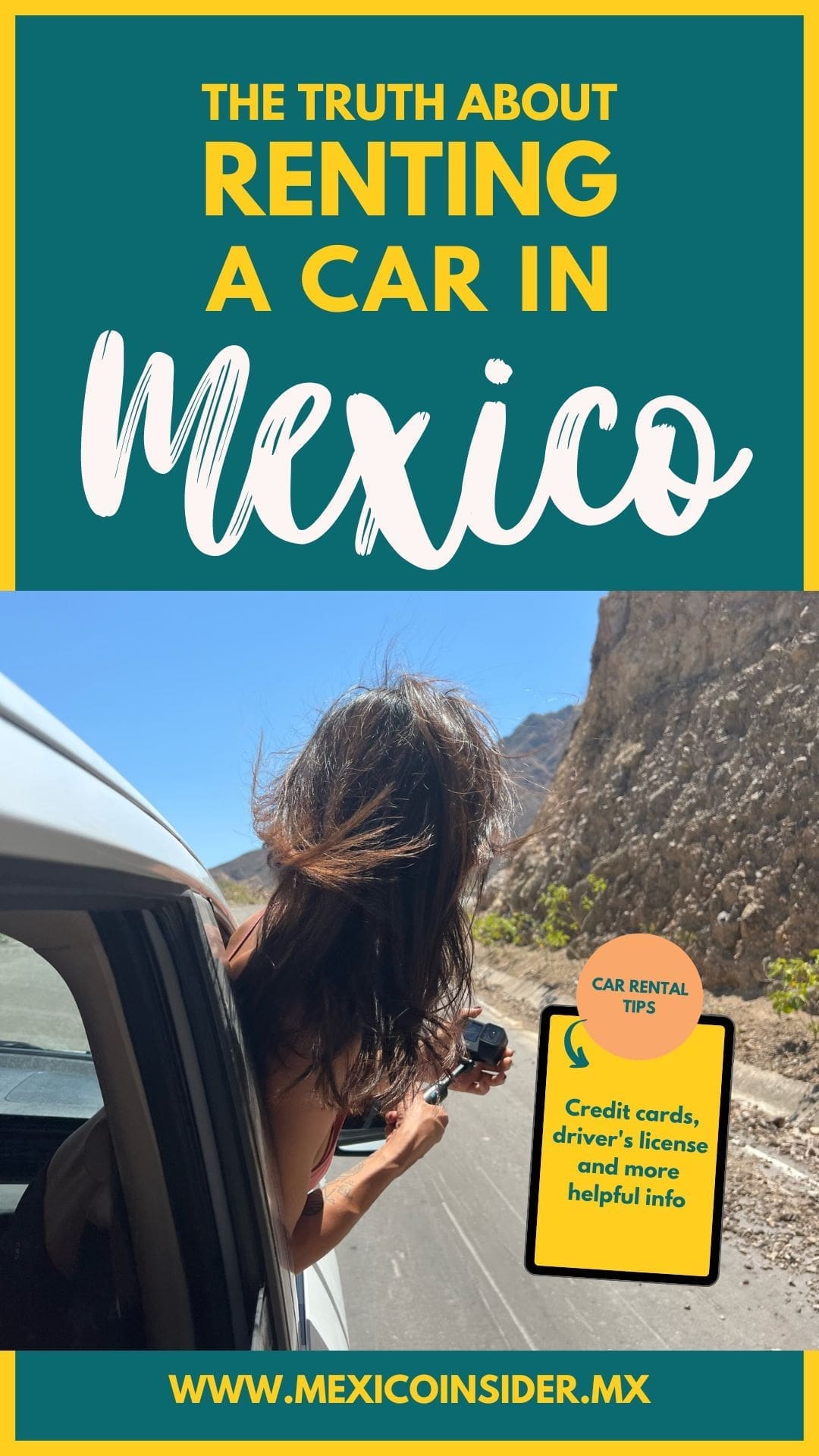 You might also like:
💨 Car rental in Mexico advice and tips
These are some of the things that I wish I knew before I first rented a car in Mexico. I don't think anyone discussed these items during my research for my Mexico road trips.
I really feel these will greatly help you in deciding if you should rent a car or take the bus when traveling around the country.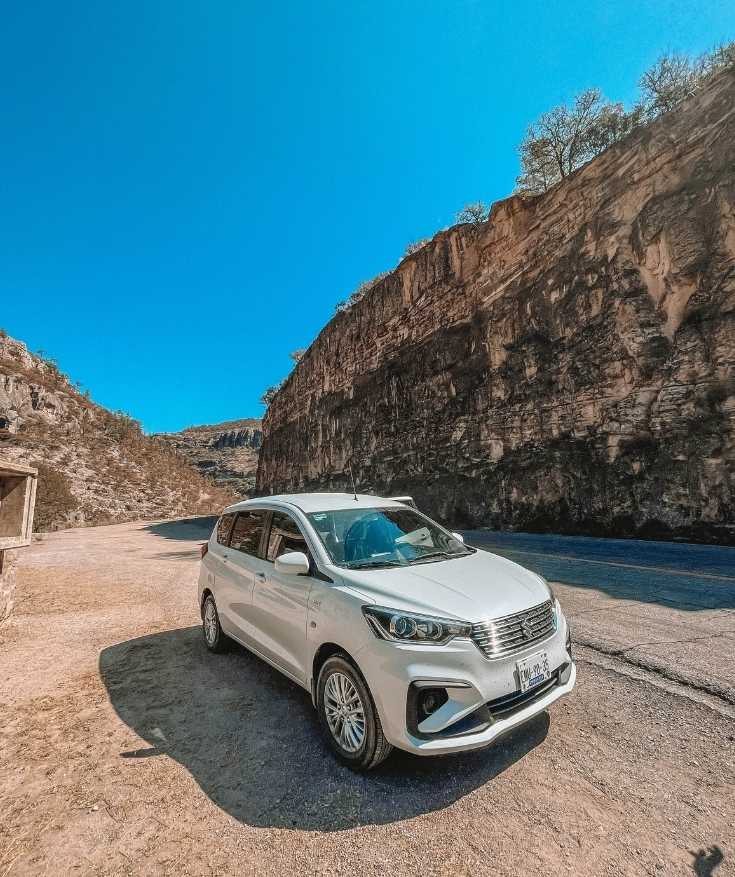 Security deposit
Mexico is not the only country that asks for a security deposit for car rentals. I had the same experience in Colombia.
They charge your credit card a certain amount and it will be refunded as soon as you return the car.
It's not charged so don't worry if you need to use your credit card for the duration of your travels. It's a floating charge and will only be charged when something happens to the car.
There is no fixed security deposit. It all depends on the car and the number of days that you are renting it. For example, during my second Oaxaca road trip last month, when I told them I am only renting the car for a week, they wanted to charge a $350 USD security deposit.
When I extended the rent, they said I need to put in $550 USD.
Different car companies also have varied deposit rates. If you have a good credit limit, this should be the least of your concern.
I assure you that this money is returned to you in full when you return the car without damage. I feel like this is very important to say because a lot of foreigners who rent a car in Mexico are afraid they won't get the money back.
Some companies like Hertz will also ask you to put your credit card details in their system. In the beginning, I was a little adamant about this because they will take all the credit card details including the CVC but I realized I always rent with International car rental companies – you somewhat have to trust the system and it did work.
Money was returned on time with no problems. They take the credit card information just in case your change plans and you want to extend the car.
Honestly, this only happened to me with Hertz. When I rented with Europcar, they did not ask for the credit card details.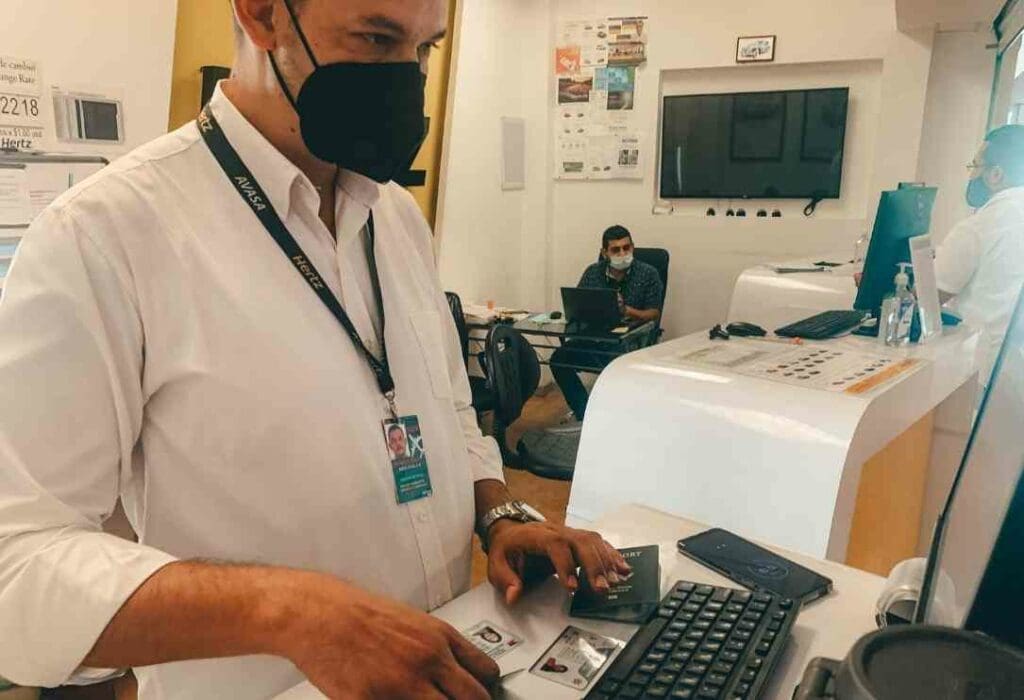 The credit card holder should also be the driver
Again, this is pretty blurred because this only happened to me with Hertz. I am always the designated driver when doing road trips and I don't have a credit card.
They didn't accept my debit card. What we did was use my friend's credit card for the security deposit and she also had to present her driver's license.
Hertz told us it's just for the contract. Even if my friend was not the one driving, her name will be put on the contract.
But I had a little fear because they only give you insurance for one driver. If you want to add driver's insurance for another person in your crew, it will cost around $60 USD.
With Europcar, we did not have this problem. I signed the contract and presented my driver's license and we used my friend's credit card for the security deposit.
It was easier with Europcar however, Hertz was way cheaper. You will only have this problem if you don't have a higher credit limit or if only one person can drive in your group.
It's really tricky but make sure to clarify this before signing your contract.
You will sign a contract
Read it carefully! With Hertz, we only paid $25 USD per day for the car rental but in the contract, it said we had to pay double ($50 USD) if we want to extend the car.
And that's what happened. Because I did not read the contract (but signed it), I saw that the contract clearly states that we have to pay double for extended days.
When I called them to extend, they did it quickly but then, the credit card was charged double. They did mention this again so I told them to cancel the charge.
We were on the verge of going for another rental company but we just did not want to go through the whole shebang of security deposits, contracts, etc again.
The manager at the car rental company told me that if I go to any of their branches near me, I can personally extend the number of days for the rent at the same rate.
That's what I did but still, it was a little tedious since the closest branches are in the airport. And the airport was quite a drive from the city center.
It does save you money if you want to renew it in person but you also need to calculate your travel time. Is it worth the travel to do it in person or just accept the double price instead of traveling?
There is a drop-off charge
This one is another extra expense. In Mexico, if you want to drop off the car in another city, you will need to pay a drop-off fee. The range varies as it depends on the distance from the city.
For example, on my first Oaxaca road trip, we rented the car in Puerto Escondido and dropped it off in Oaxaca City. They charged a $150 USD drop-off fee.
On my second Oaxaca trip last April 2021, we were charged $75 USD for pick up in Huatulco and drop-off in Puerto Escondido.
Another trip I did was from Mexico City to Guanajuato and I was charged $90 USD for it. Take note that the drop-off fee is non-refundable.
It's part of the rental fee. This rate varies depending on your destination and the car rental company you choose.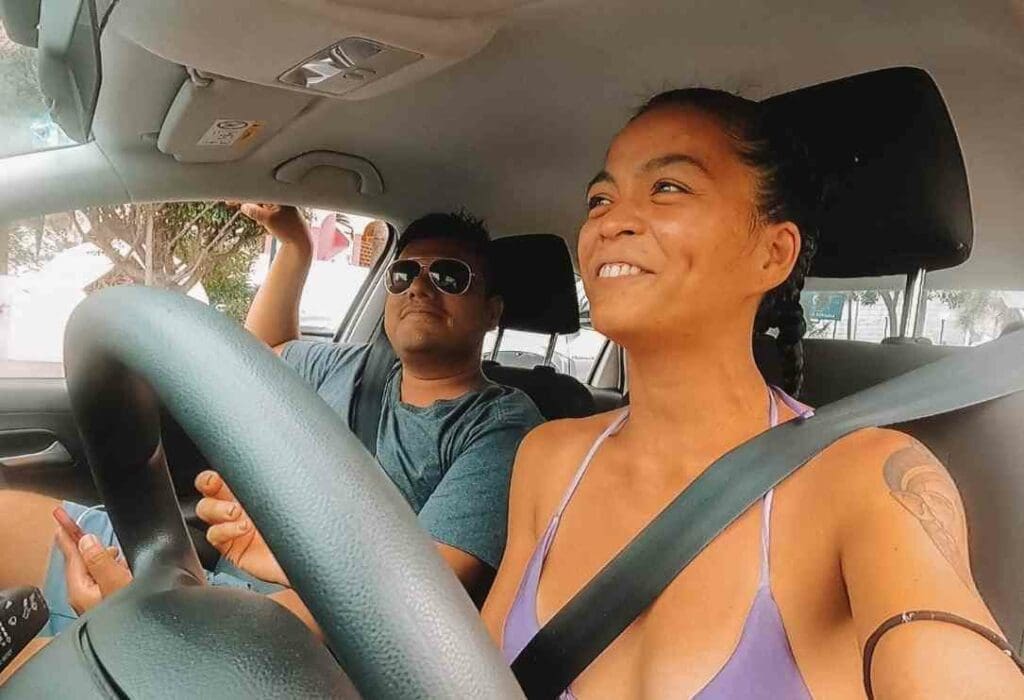 They are very strict with the return time
Almost all companies I booked a car with will charge you even if you are just 15 minutes late in returning the car. This means that you have to pay another day if you fail to give it back on the time stated in your contract.
I have a lot of good things to say about Europcar because, in one instance, they gave me a free 4-hour extra because of the crazy winding roads in Mexico from San Jose del Pacifico to Oaxaca.
It was really a crazy drive and they know that it's a little dangerous so it's not ideal to rush just to return the car.
You must clarify this "free" extension when you pick up the car though. Other companies did not let me get a "free" extension even if I was just asking for an hour.
It does help if you speak Spanish but try. From living in Mexico for over 3 years, I learned that everything is possible as long as you know how to haggle.
The default fee for the extension is the daily rate which is a lot especially if you're only asking for 2 extra hours. They should have an hourly delay fee but they don't.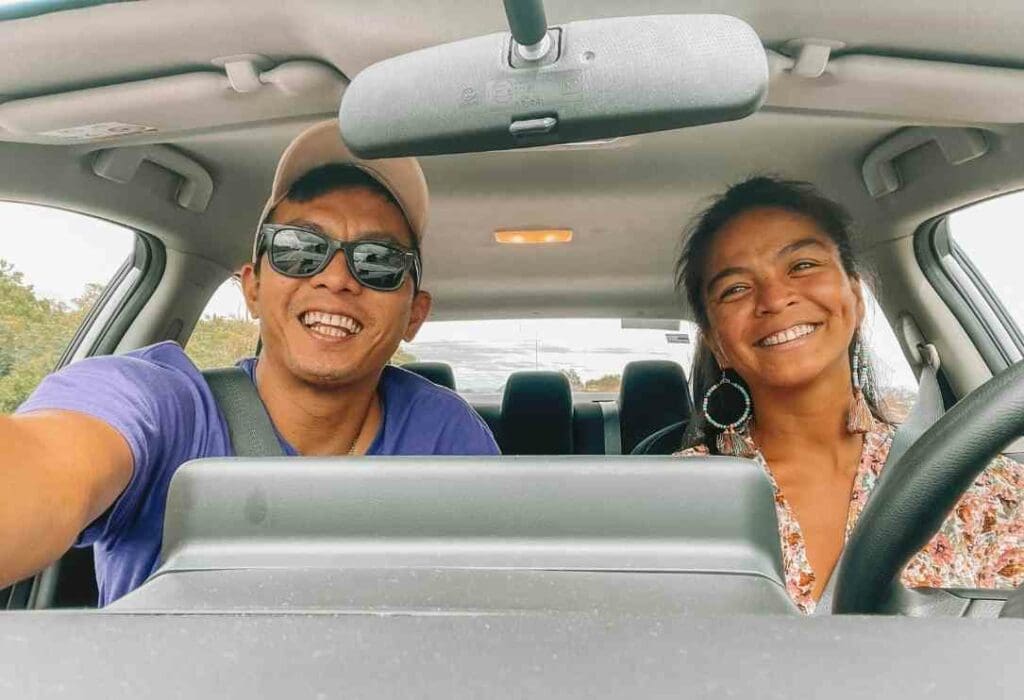 Gas is cheaper at the rental car company than the actual gas station
I recently discovered this during my Oaxaca trip 2 weeks ago. I got the car with a full tank and they told me that they only charge 18 pesos ($0.90 USD) per liter that you can pay when you return the car.
Gas in Mexico has different rates and it varies by state. It usually ranges from 20 – 22 pesos ($1 USD) per liter. It's not a big difference but for me, since I live here and I own a car, a three pesos difference is a lot!
The gas price will be stated in your contract so make sure to read that for better comparison.
Driver's license from any country is valid
When I moved to Mexico, I was told that you can only use your non-Mexican driver's license for a certain time that you're in the country but three years later, I am still using my Philippine driver's license.
I already have a Mexican driver's license but my foreign one still works. Whenever I get stopped by the police, they don't say that I need to present my Mexican driver's license.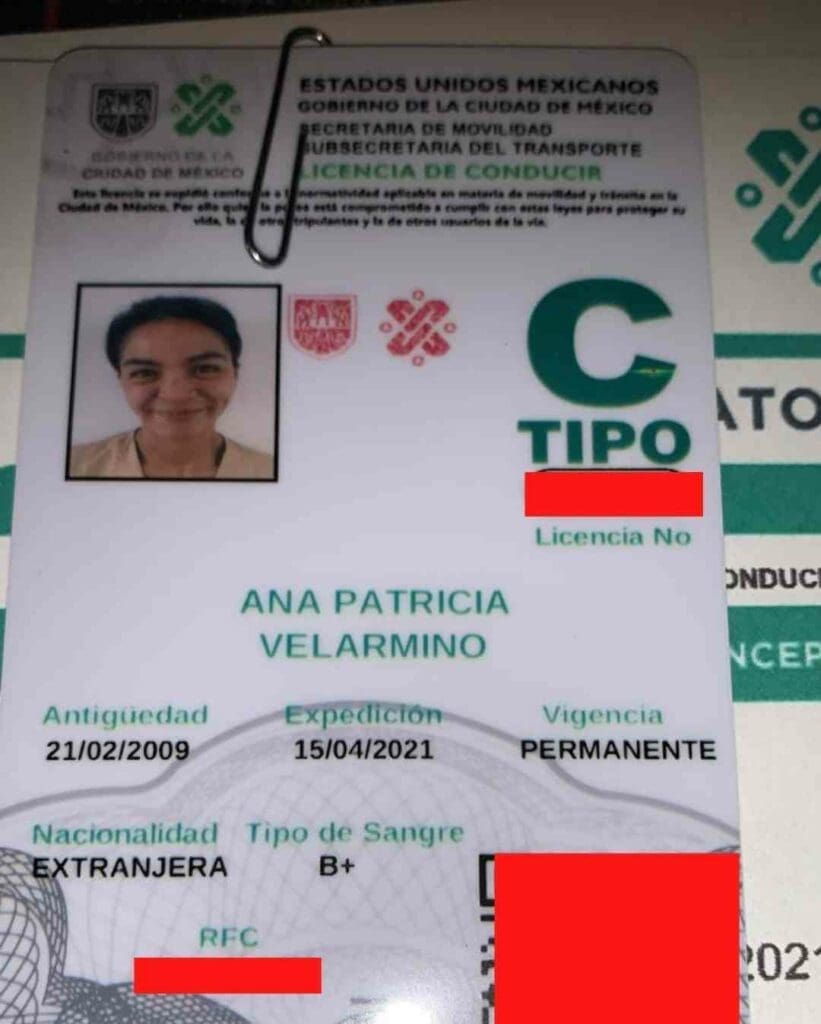 Your US debit card works like a credit card in Mexico
So, I recently found out that when you have an International debit card, Mexican terminals read it as a credit card.
There are many people traveling without credit cards and are using bank cards such as Revolut or Wise so these cards can be credit cards in Mexico.
🚗 Mexico car rental companies: booking online vs in-person
I had experiences in both and personally, I find in-person booking easier. As soon as you arrive at the airport, go to the rental car counter.
There will be 4-5 options but go to them all. Tell them the car you need, dates, and route. If you don't speak Spanish, don't worry, they all speak decent English.
What I always do when I arrive at the airport is to ask them to send me rates via Whatsapp so I can compare them and discuss them with friends I am traveling with.
It's easier this way and you'll save a lot of time. Mexicans will also give you their Whatsapp numbers with no problem.
They can send all the information you ask for via Whatsapp and these contacts will also come in handy when you are already on the road. Imagine having direct access to the rental car manager 24/7! It's really really convenient!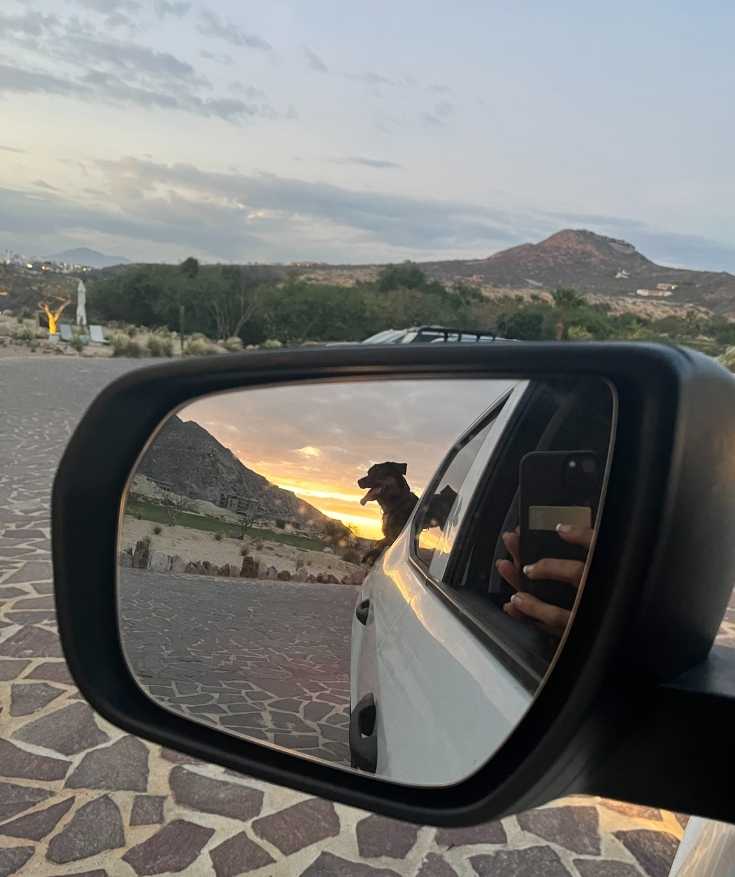 I know that most of you are not comfortable with not having a solid plan upon arrival in Mexico, thus, it makes you more comfortable if you have the rental car booked prior to arrival.
But I tell you, it doesn't make a difference! It's really better to do it in person (at least in Mexico) as rates are more clear and you can better understand the policies.
Third-party booking platforms (Kayak, Expedia) work really well in other countries. Unfortunately, in Mexico, that is not the right way to rent a car.
Maybe if they disclose [online] all the hidden fees and explain that there's a security deposit, extra insurance for a driver, and all that stuff that they tell you in person, then that works.
I wonder why this is so complicated when in reality, booking online should be easier!
🛣️ Driving in Mexico: what are roads in Mexico like?
Mexico drives on the right side of the road so I am sure you won't have trouble with that (unless you are British). I am known to my friends as the crazy Asian driver but from years of living here, I already know how to read the highways.
Most of the highways have the Policia Vial (Road Police) which is actually in charge of the traffic rules. Policia Municipal (Municipal Police) won't care about you, and neither will Policia Turistica (Tourist Police). Policia Estatal (State Police) is mostly in charge of crimes but often doesn't care about traffic.
The most notorious one is the Policia Federal (Federal Police) because even if they have nothing to do with the road rules, they can stop you however they please.
They are at the top of the food chain. They can check your cars without a warrant. They can ask you to take out all your stuff for "inspection."
I know there's a lot of mention of policia in this part but you need to know the roles of these police officers. Their cars are also marked with whatever policia they are from so it's very easy to learn who's going to be after you if you violate the speed limit (this is usually Vial) or if you did nothing wrong and yet you are still stopped (Federal).
There's also the Guardia Nacional (National Guards) but they really don't care about you or what traffic law you are violating.
They are tasked with the state's security and they are usually sent out by the Mexican government (as a whole, not per state) occasionally.
They're not always around unless you are traveling in a high-crime rate area (say, Acapulco).
When stopped by the police, make sure you don't have a lot of cash on you. If you are stopped for no reason, they will still say anything for you to give them money.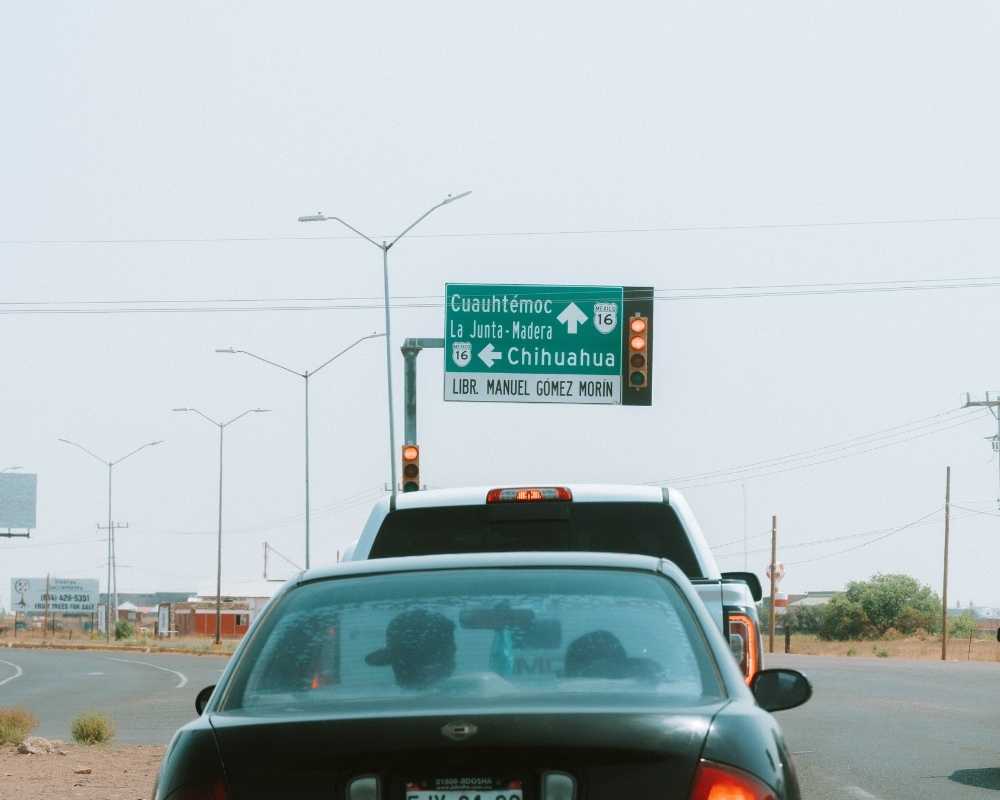 For example, I was recently stopped with my own private car. The officer said that my dogs should be tied inside the car because the highway is dangerous.
This was actually the first time I was hearing this so I just said, "how can we solve this?" When stopped by the police, do not argue and do not tell them you did something wrong.
For them, you did something wrong which is why you are being stopped. Again, do not argue and do not justify anything.
Relax and tell them, "I only have 200 pesos in my wallet." They can definitely check your belongings and you can't resist so make sure not to bring a lot of cash when driving inter-city in Mexico. Apart from the tolls, the police bribe is really costly!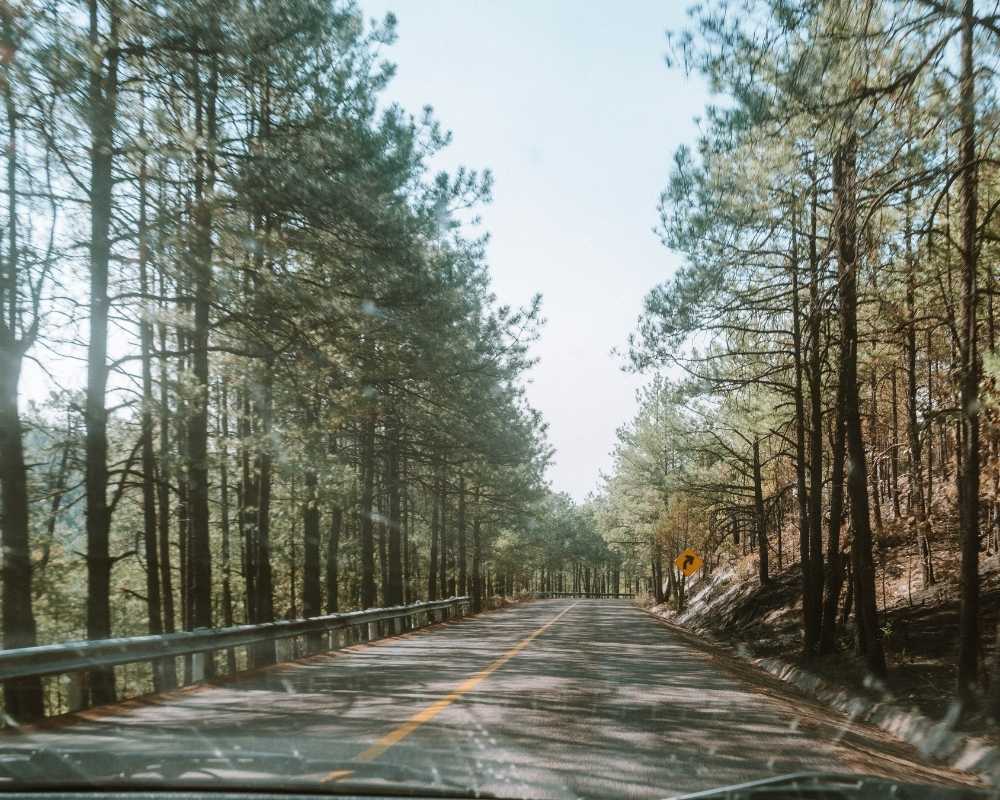 There are speed limits on highways and signs are always present. The truth is, there are rules but not really. In other blogs about renting a car in Mexico, you will see a long list of rules to follow but for me, you only need to watch out for the police because whether you followed the rules or not, there is still an 80% chance you will be stopped, especially if you are white.
Gas stations are in every corner of Mexico so you don't have to worry about that. There's probably one every 2 km. If you find yourself driving in the mountains (like what I did in Durango and San Jose del Pacifico) and you run out of gas, there are a lot of small stores that sell gasoline as well.
Just look for the sign GASOLINA or if you think your car won't make it, stop at the closest mini store and ask where you can get gas. The good thing about Mexico is that people will always help you.
As for tolls, I have not experienced a lot of toll fees in my Oaxaca and San Luis Potosi trips but in big cities, you have to pay many of them.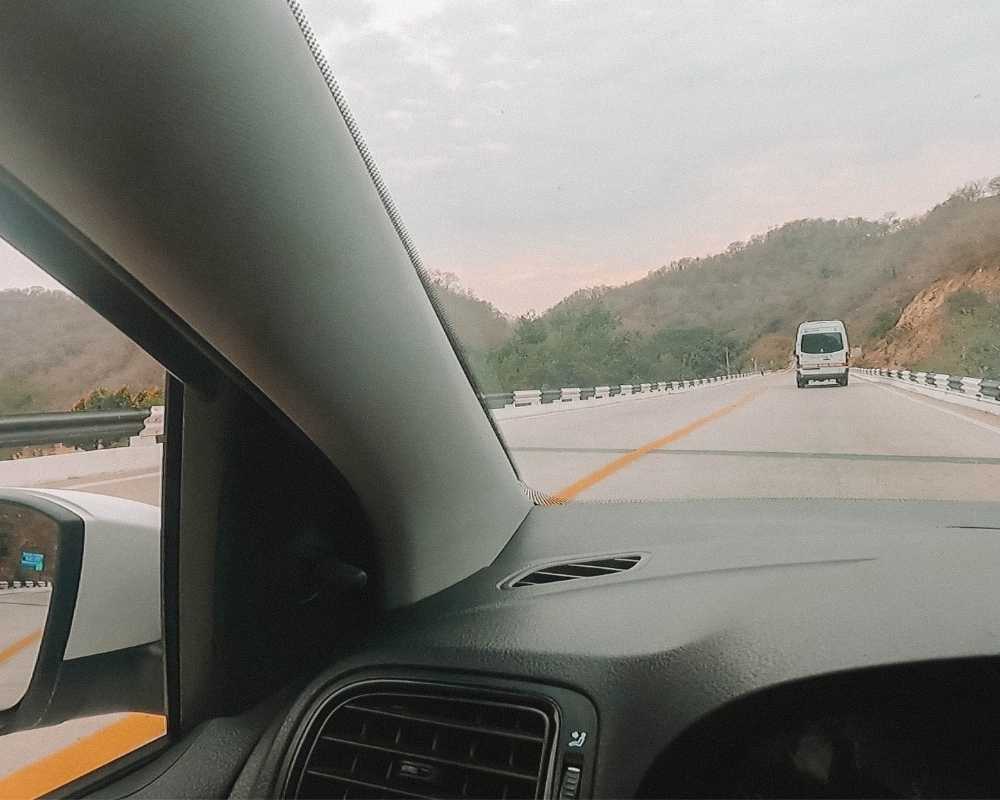 During COVID, Jalisco and Nayarit (where I live) did the by donation payment to tolls since many people lost their jobs but still need to travel to see families.
To give you an idea about toll prices, I can only speak for Puerto Vallarta to Guadalajara which is a whopping $100 USD one-way for a 4-hour drive.
I don't know why the Compostela Valley has so many tolls which also explains why busses in this route are quite pricey (about $30 USD).
Believe it or not, I did not pay a single toll fee during my Oaxaca road trip (Huatulco-Oaxaca City). Not even once! Again, it really depends on your route.
❓Renting a car in Mexico FAQ
✈️ Ready for your trip to Mexico? If you need more information about renting a car in Mexico, we'd be happy to update this post – just leave your questions below or join our Facebook community where we answer questions without a cost.
Trisha traveled to Mexico in 2018 and after a year, she found herself obtaining a 4-year residency visa in Mexico. She is the Editor-in-chief for our Living in Mexico Series which has helped over 3,000 Americans move to Mexico with ease. Trisha currently resides in Cabo San Lucas, Baja California Sur.