Introducing our favorite Puerto Escondido hotels including location overview, prices, and who it's best for.
When choosing where to stay in Puerto Escondido, the first thing that you should understand is the layout. Puerto Escondido is not a small town so make sure to know the distance of the hotel to the center before booking.
Many hosts or Puerto Escondido hotels won't really explain the layout – it's not their job to do so anyway. What you can do is make popular landmarks a point of reference.
My centric location recommendations that are on Google Maps are Playa Zicatela, Brisas de Zicatela, and Puerto Escondido Centro. Simply put these locations on Google maps, click directions and type in the hotel address you want to book.
But this is only for those who want to stay near the nightlife, bars, and restaurants. If you want a peaceful vacation in Puerto Escondido, you can look in the areas of Rinconada, Bacocho, and Esmeralda. I know you won't really get to understand the Puerto Escondido layout on Google maps right away, especially if you haven't been.
If you're having trouble and doubts about your hotel location, get in touch with me and I will walk you through it!
✨ What to expect from Puerto Escondido hotels
Hotels in Puerto Escondido usually have pools and ocean views. There are many luxury hotels but if you're on a budget or visiting Puerto Escondido as a digital nomad, boutique hotels are your best options.
Honestly, the private rooms in Puerto Escondido hostels are pretty decent too. However, note that hostels are located in the party areas so it can get loud.
You may need transport if you're staying in luxury hotels. You can simply rent a car at Puerto Escondido Aiport. If you don't want to go through all the rental car booking shebang, taxis (not Ubers) in Puerto Escondido are very cheap, too.
Most hotels in Puerto Escondido are only for adults so make sure to check if children are allowed before booking. Some of them include that information on the listing but some of them don't. Better ask first!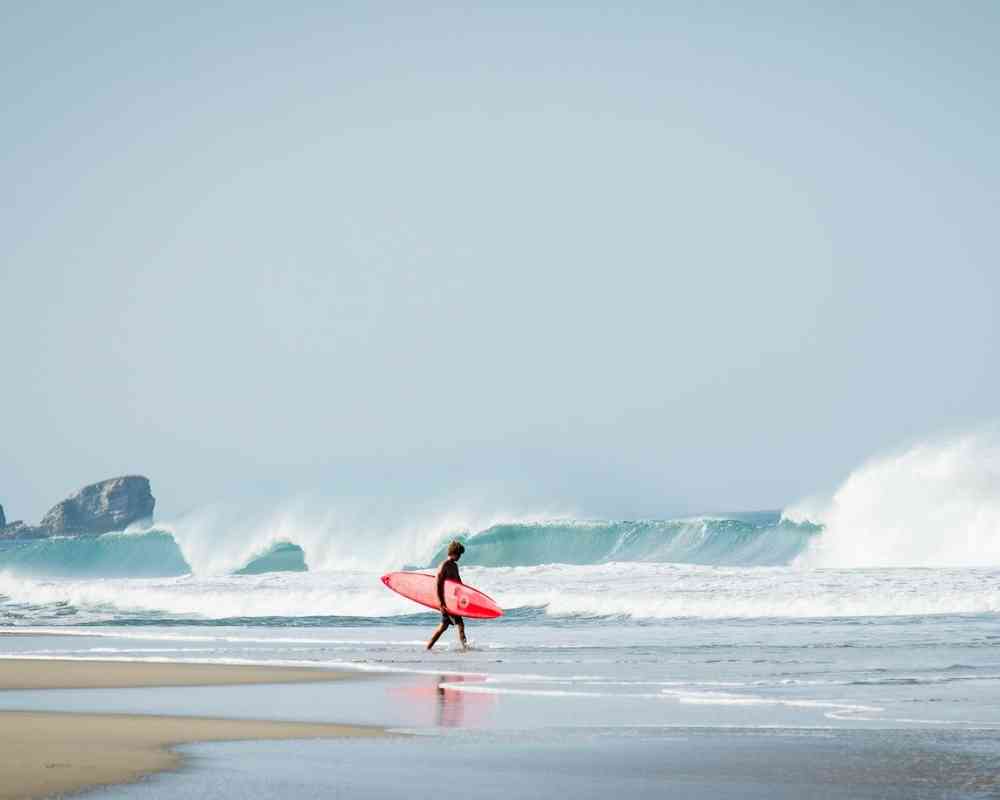 ???? Are Puerto Escondido hotels expensive?
Puerto Escondido hotels are affordable for what they are. They are not overpriced like Tulum or Cancun. Luxury resorts start from US$400 per night (with breakfast and pool but not all-inclusive).
Boutique hotels are priced at US$45 – US$60. You might think this is cheap accommodation but by Mexican standards, these are really good accommodations.
???? Hot deals in Puerto Escondido this week ????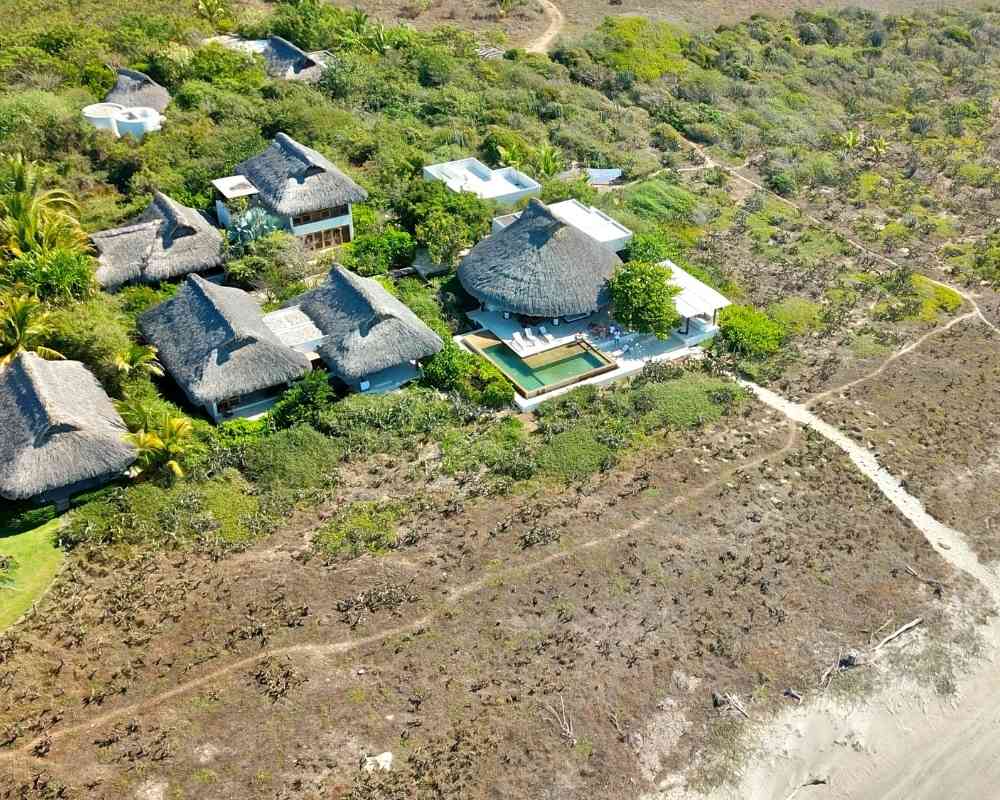 ???? Booking your hotel in Puerto Escondido
Booking platforms are usually the best way to book your Puerto Escondido hotel. I use Expedia, Booking.com, and Agoda for the best deals. These are the most common hotel booking platforms in Mexico.
If you can speak Spanish, you can directly call the hotels for reservations. I included the phone numbers of my favorite Puerto Escondido hotels below.
Some speak English but most of them don't. And if they do, I am sure you are going to have a hard time understanding each other on the phone.
Walking in when you are already there is not very ideal since Puerto Escondido hotels are always fully booked.
You might also like: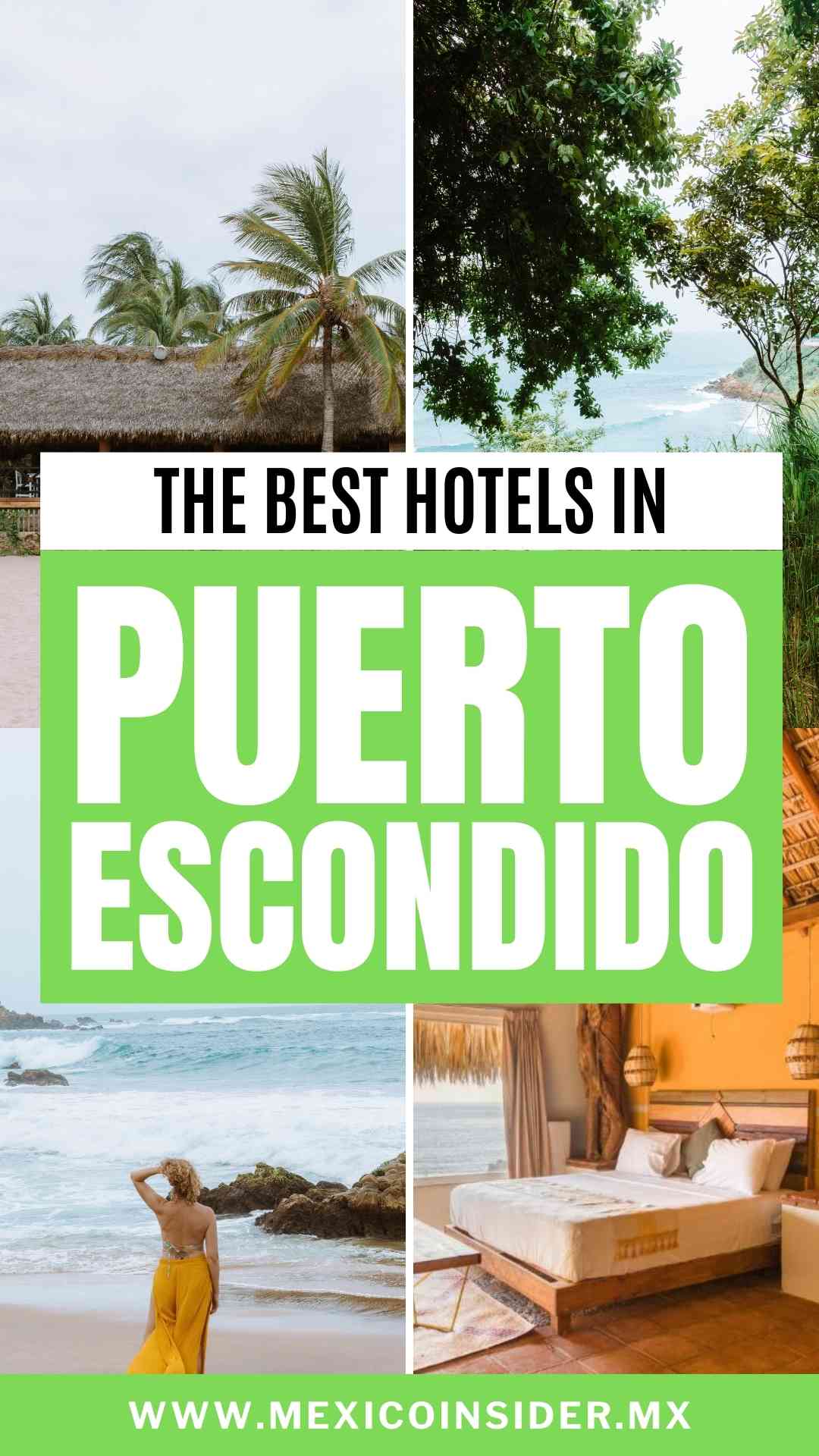 ⚠️ When you book something through our links, we may earn an affiliate commission at no extra cost to you. This will help us with the expenses of maintaining this website to continue delivering honest and transparent journalism about Mexico to you, free of charge. Thanks for your support!
????️ Best hotels in Puerto Escondido, Mexico
#1: Hotel Santa Fe
???? from US$55
????????Check prices
Hotel Santa Fe is a Mexican-themed hotel is set in front of the gorgeous Playa Marinero and Playa Zicatela. The pleasantly old-fashioned interior design speaks of the local heritage.
The rooms come with Mexican antiques and artwork which give the guests the feeling of reminiscing about the past.
The location is suitable for families and bigger groups as their rooms and suites are spacious enough. Some rooms have a terrace or balcony overlooking the beach.
In terms of convenience, access to essentials is within reach. There's a nice in-house restaurant that serves Mexican dishes.
#2: Posada Real Puerto Escondido
???? from US$55
????????Check prices
If you're aiming for a place with a peaceful vibe, head on to Posada Real Puerto Escondido. This laidback-style property sits in front of Puerto Angelito Bay and the famous Zicatela beach with access to shops, restaurants, and tourist spots.
For those who want to sweat it out, there are areas for tennis, basketball, golf, fitness, and beach volleyball.
With an all-inclusive offer, guests can enjoy the restaurant and bar services. Although the Posada Real is set in a quiet area, airport transfer can be done for a minimal fee and taxis can be easily arranged.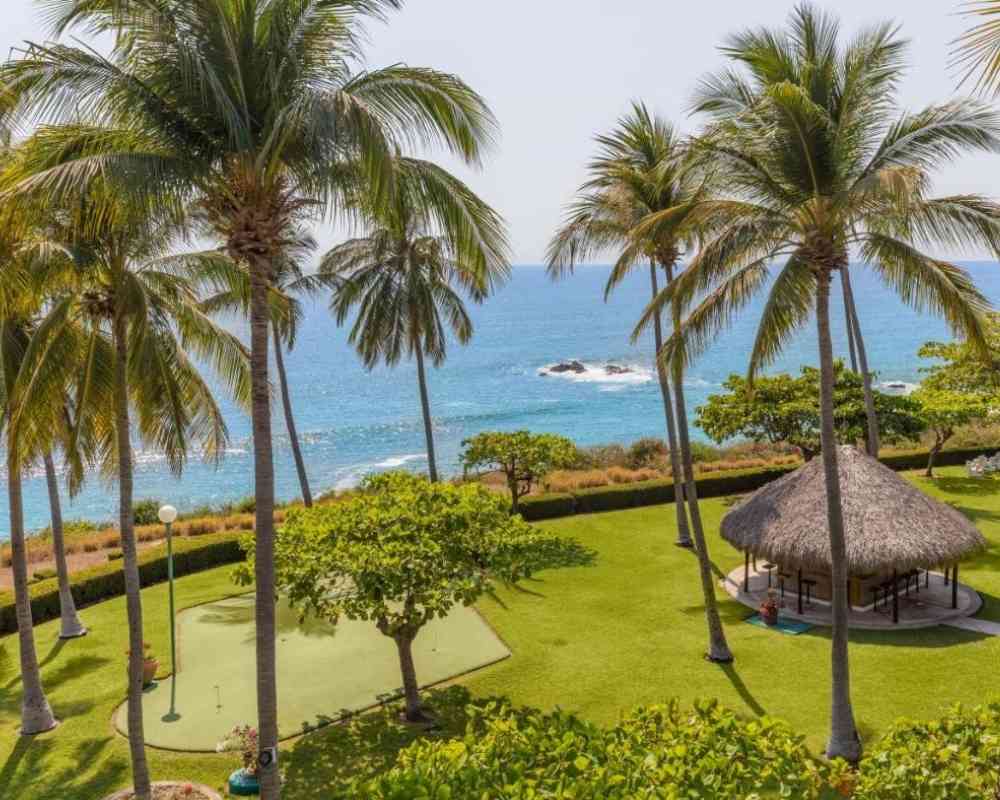 #3: Shavanna Hotel Boutique
???? from US$75
????????Check prices
Decently walkable from and to the airport, Shavanna Hotel Boutique's most popular amenities include a swimming pool, free WiFi, free parking, family rooms, and a bar.
Surrounded by a quiet neighborhood, this property is not suitable for those who want to be close to the nightlife in Puerto Escondido. It is away from the touristy strip and the commercial zone.
Nonetheless, convenience is not a problem because there is an in-house shuttle for the guests' benefit free of charge.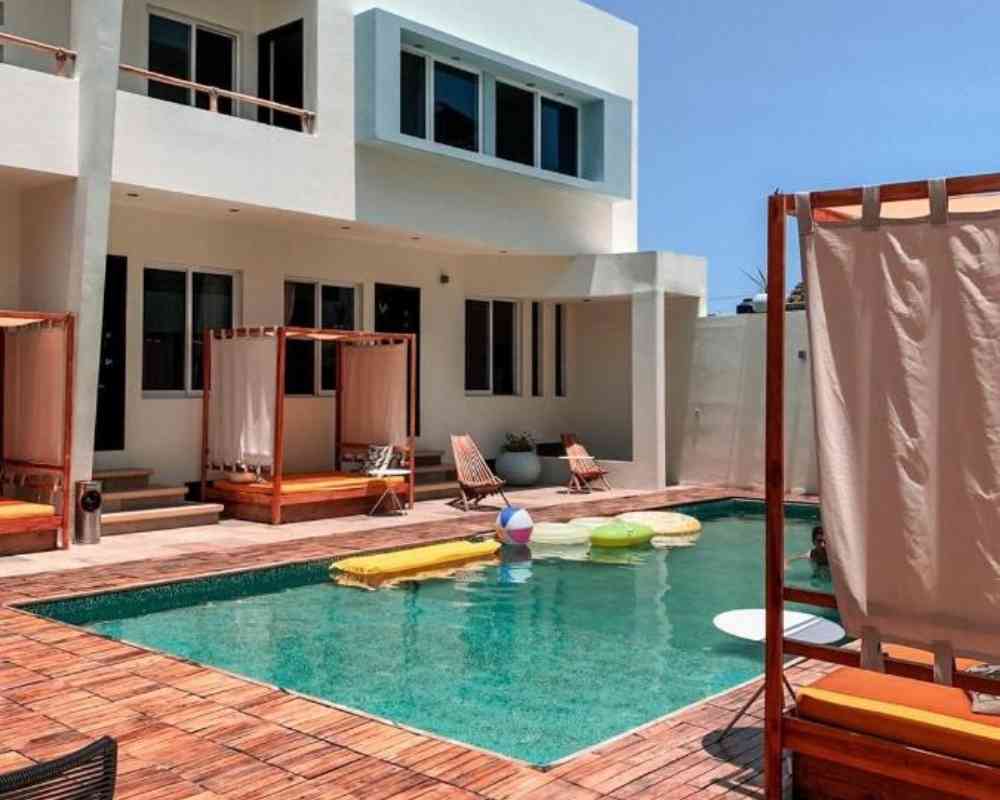 #4: Hotel Rockaway
???? from US$100
????????Check prices
Hotel Rockaway has its own awesome shopping plaza where you can buy various things. In the shopping plaza, you can find clothes, crafts, groceries, and accessories.
Activities that can be done by the guest include surfing, sport fishing, diving, coffee plantation tours, kayaking, and bird watching.
Rooms are furnished with an air conditioning unit, flat-screen TV, and ensuite bathroom. They have a variety of meals to offer from continental style to Oaxacan food to local and international dishes.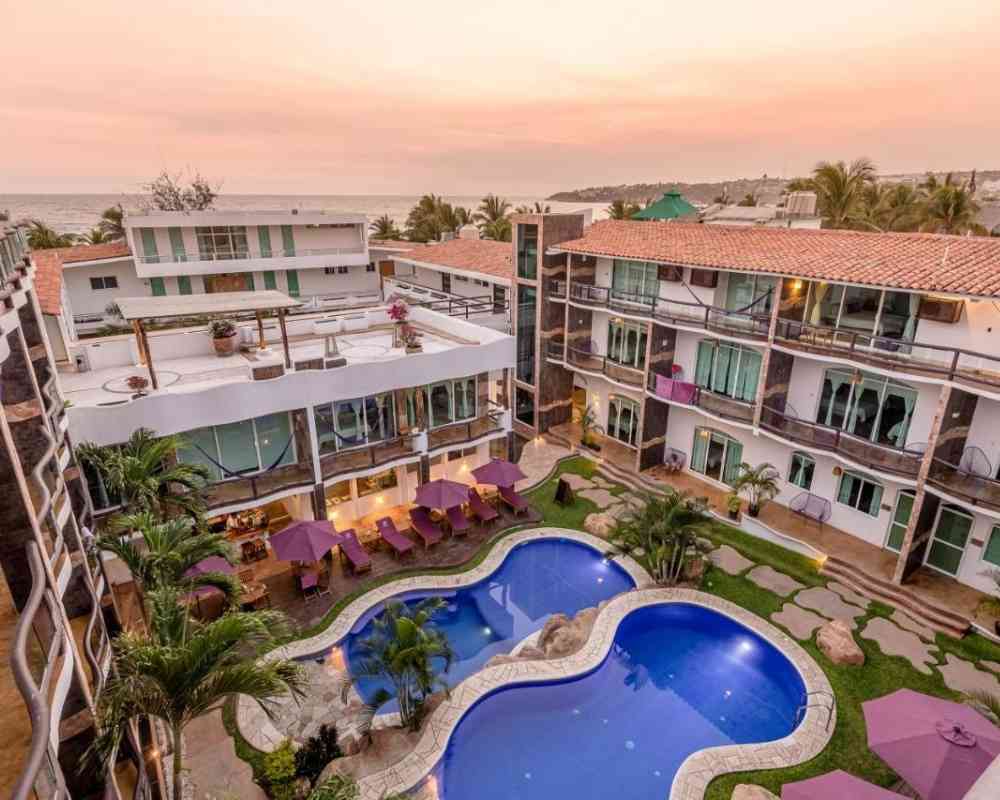 #5: Bikini Beach House
???? from US$45
????????Check prices
With a hippy vibe, this accommodation is for those who want to chill out. Bikini Beach House is surrounded by bars and restaurants which are quite very active at night as there are live music bands.
If you're looking for a party place, this suits you!
It's set in a location where you feel you live in a treehouse so there's a breezy beach feel. You basically stay in a big palapa house.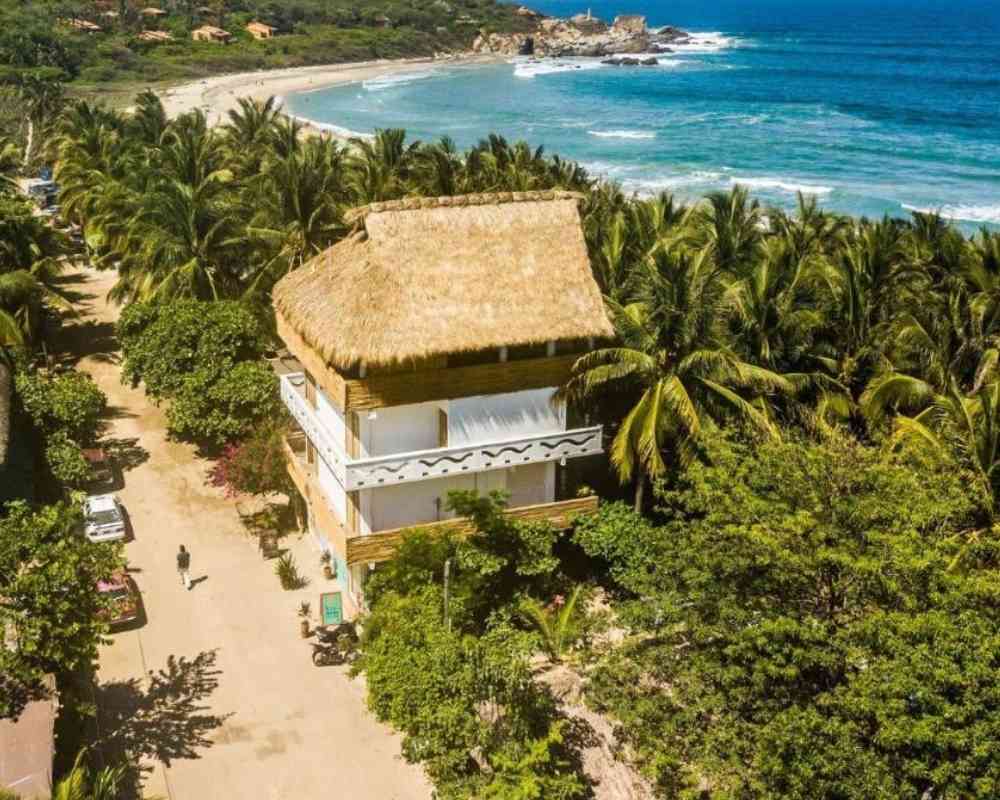 #6: Surf Altas Olas
???? from US$55
????????Check prices
This hotel is surrounded by an uninterrupted ocean view that stretches out towards the horizon. Facilities include a restaurant, swimming pool, business and meeting venues, parking lot, roof garden, and a lobby.
There are also restaurants, bars, and commercial stores close to the property. Free private parking is possible on site.
Your stay at Hotel Surf Altas Olas will be just as relaxing and cool as Puerto Escondido, once a hippie town run on natural ocean current power.
With a nice pool set up on the rooftop overlooking a terrific view of the ocean, you won't want to step out of it.
#7: Hotel Escondido
???? from US$400
????????Check prices
Showcasing a chic contemporary style of palapa, wood, and cement, Hotel Escondido renders a stay of tranquility.
Altogether, there are 16 rooms to choose from, 14 with King-size beds and 2 with Twin-size beds. The rooms have their own private space where a massage can be done.
If you want to get away from stress and commune with nature, this adults-only property could be your much-needed refuge.
The rooms are furnished with air conditioning, wifi, a private bathroom, and a minibar. Pets are allowed and parking is free.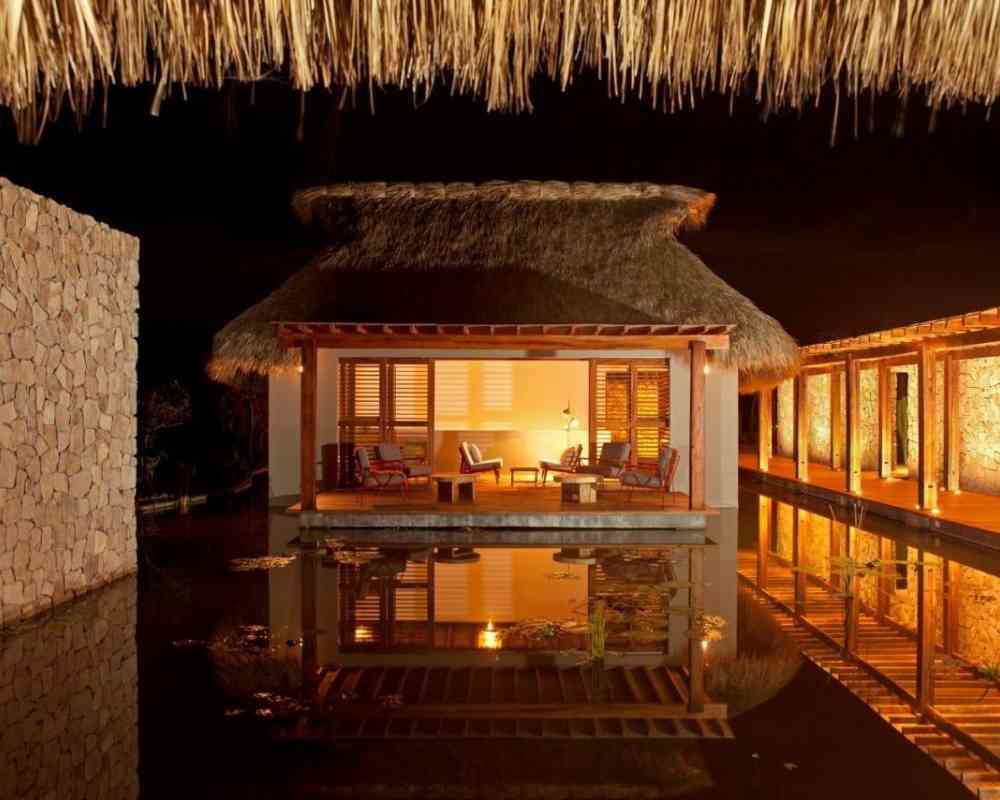 #8: Punta Zicatela Hotel
???? from US$400
????????Check prices
What would you like to experience? The best view of La Punta at sunset with your loved one while delighting in spectacular cocktails? Then, the sure right answer is Punta Zicatela Hotel!
Accessible as it's near to the beach and restaurants in the neighborhood, relaxation and comfort await you at this property. It's not just great for couples, but also for families.
With the hotel's ambiance, you have an amazing location to forget the hustle and bustle of work and city life.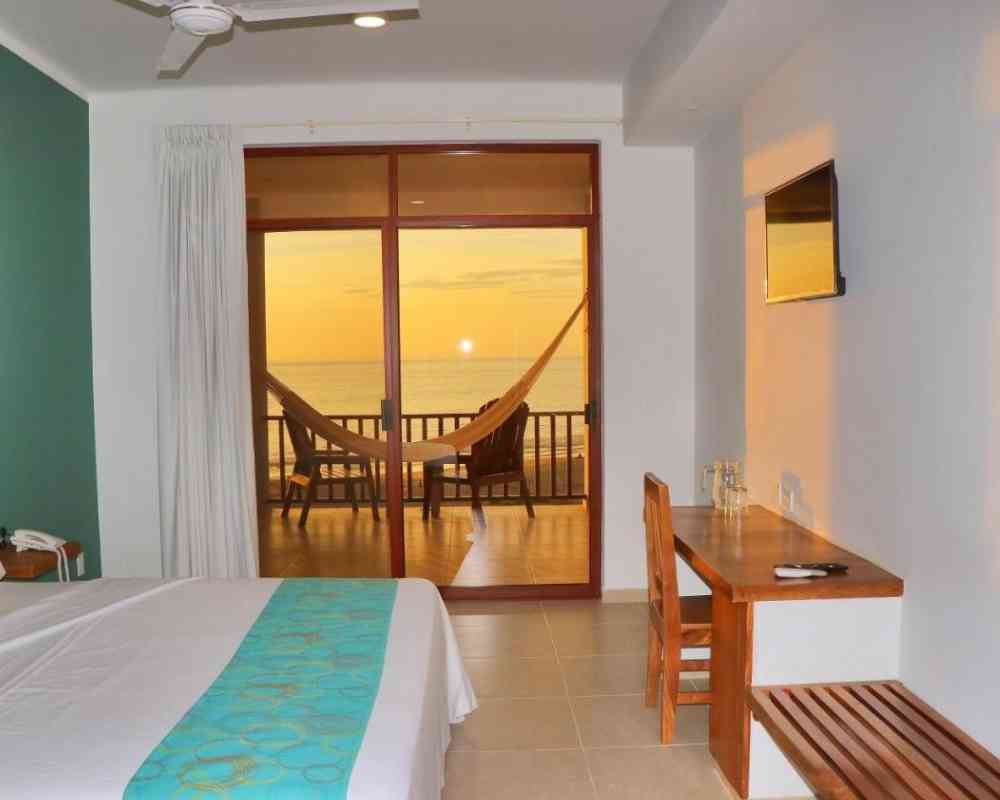 #9: Casamar Suites
???? from US$80
????????Check prices
Casamar Suites isn't just a beach resort; it's an escapade. With the lush garden and a homely Mexican setting, it's the perfect get-away with a personality and peace of mind.
This hotel features traditional Mexican-style décor, with handcrafted wood and colorful tiles. There's a beautiful pool area for relaxing and socializing and an exquisite restaurant serving delicious breakfasts, lunches, and dinners.
There's a concierge service available day and night for whatever needs guests may have.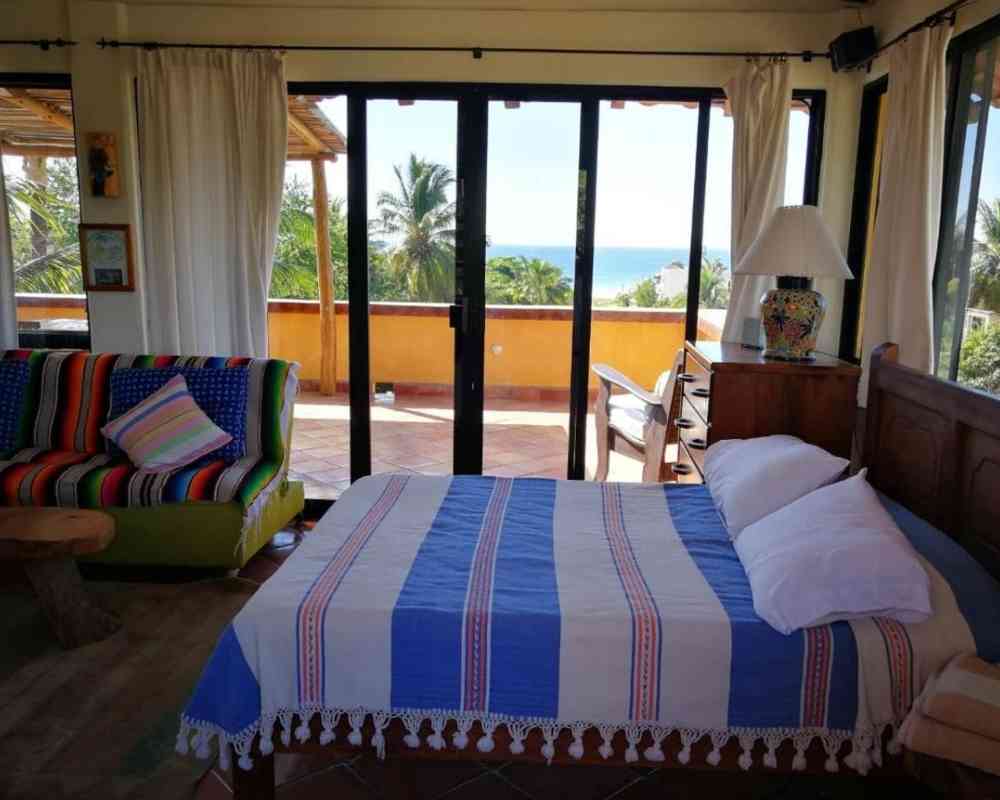 #10: Casa Losodeli
???? from US$71
????????Check prices
Owned and run by 4 Mexican sisters, Casa Losodeli is an adults-only hotel with a coworking space. It is a charming property on Mexico's southern coast that may be secluded but is open to all who want a taste of paradise.
Whether you come for a holiday trip or for remote work, you can have a beautiful getaway here. It's a hotel but with a hostel and a resort atmosphere.
Casa Losodeli has been welcoming guests for almost a decade now as one of the most tranquil hideaways in Puerto Escondido.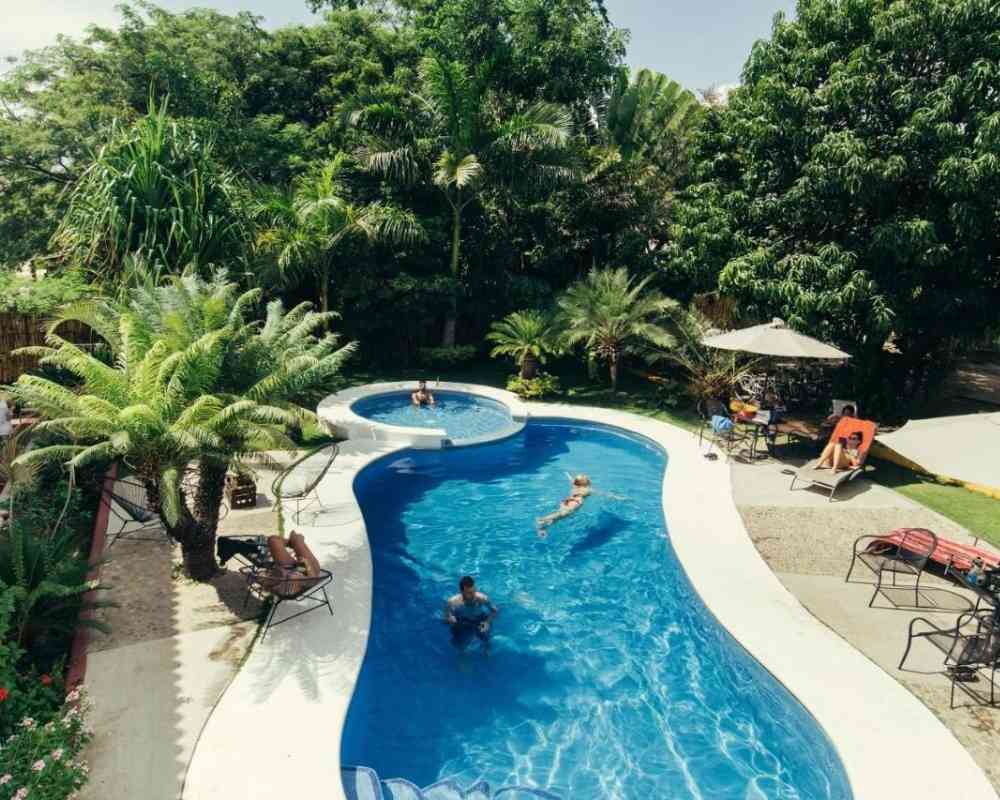 ✈️ Ready for your trip to Mexico? If you need more information about the best hotels in Puerto Escondido, we'd be happy to update this post – just leave your questions below!
???????? Puerto Escondido Travel Resources
???? Flights to Puerto Escondido: Puerto Escondido has its own international airport (PXM). Use the code MXINSIDER to get discounts on flights to Puerto Escondido!
???? Puerto Escondido Airport transfer: the airport is very close to Puerto Escondido center (about 17 minutes). Book your transfer in advance for as low as US$12.
???? Rent a car at Puerto Escondido Airport: doing a road trip around the state of Oaxaca? Rent a car at PXM Airport as soon as you arrive. A credit card is required for the security deposit.
???? Puerto Escondido bus transportation: you can also book bus tickets online to get to and from Puerto Escondido and around Oaxaca state.
????‍♂️ Activities in Puerto Escondido: find things to do, surfing lessons, trips to the bioluminescence lagoon, Oaxacan food tours, and other outdoor activities for as low as US$25.
???? Puerto Escondido Local Tours: support our work at Mexico Insider and book with our local tour guides! Our readers get a special discount!
????️ Hostels in Puerto Escondido: traveling to PE on a budget? We got you! These hotels in PE start at US$25 per night – ideal for solo travelers and budget backpackers.
???? Hotels in Puerto Escondido: boutique hotels with pools are very affordable in Puerto Escondido and usually have deal prices for 2 travelers.
????️ Luxury hotels in Puerto Escondido: the luxe lifestyle is also a thing for this surf town. Get luxury accommodations for your family starting at US$250 per night.
✅ Puerto Escondido Trip Planner: we have local staff on the ground in Puerto Escondido who knows the state of Oaxaca well. Contact us and we will help you plan your trip for a fixed rate. No hidden fees, just simple charges.
???? Mexico Travel insurance: do not travel to Mexico without insurance. Check which plans work for you for as low as US$40 for full travel coverage.
???? Puerto Escondido Updates: subscribe to our newsletter and get honest and transparent updates about Puerto Escondido. You will love our monthly news in your inbox! NO SPAM. NEVER.
☕ Buy us coffee: readers who support Mexico Insider help us continue bringing you the most honest content about Tulum. Consider donating to our coffee fund if you like the content that we do.
Trisha traveled to Mexico in 2018 and after a year, she found herself obtaining a 4-year residency visa in Mexico. She is the Editor-in-chief for our Living in Mexico Series which has helped over 3,000 Americans move to Mexico with ease. Trisha currently resides in Cabo San Lucas, Baja California Sur.