The pueblos magicos in Quintana Roo are definitely the best in the country: beach, quirky towns, and laid-back lifestyle. The name Pueblo Magico means "magical town." This is an award or title given by the Mexican Tourism Government to small towns in the country that they deem "magical."
We know your main purpose to travel to Quintana Roo is to see its majestic beaches but if you find yourself exploring these towns (especially at the center), you will understand why these are called pueblos magicos.
☕ Readers who buy us coffee make Mexico Insider FREE for all. Consider donating to our coffee fund so we can continue updating the best of Mexico travel to you without a cost.
???? Is it safe to visit Quintana Roo?
Being the most visited state in Quintana Roo, it is actually safe for tourists. You may see news about shootings in Cancun or drug wars in Tulum but these instances don't involve tourists. The state of Quintana Roo will not do anything to interrupt tourism in Mexico because the country's income is very dependent on it.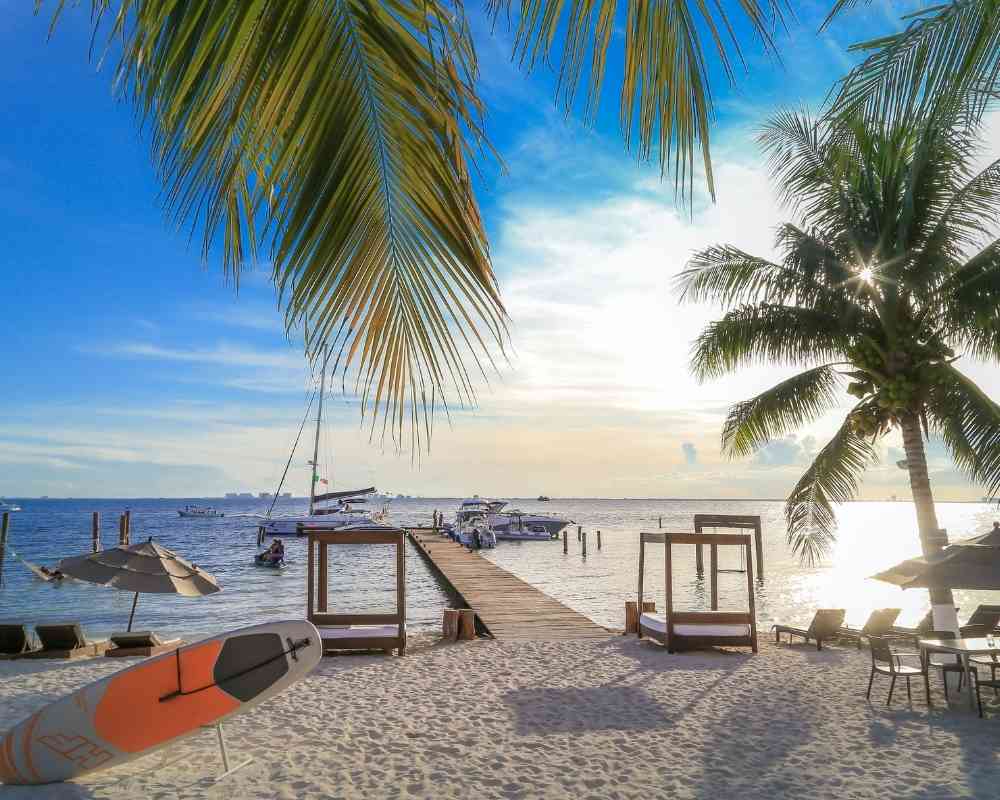 ???????? How many pueblos magicos does Quintana Roo have?
The state of Quintana Roo has 3 pueblos magicos namely Tulum, Bacalar, and Isla Mujeres. Though there are only 3, these pueblos magicos in Quintana Roo are truly unique in its ways. There are 132 pueblos magicos in Mexico and the state that has the most is Puebla (10).
Pin the image below on Pinterest and save it for later!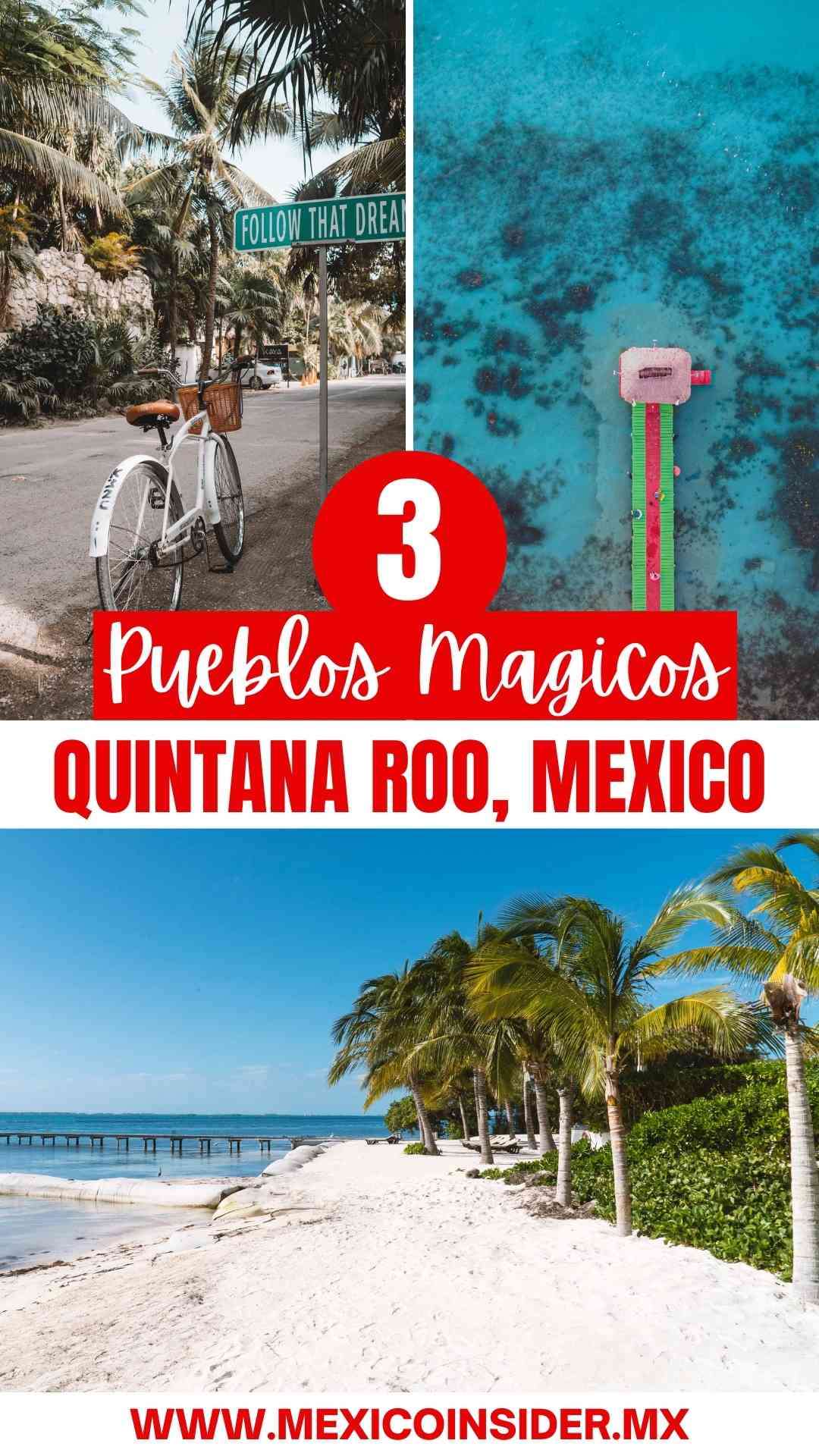 You may also like:
The Insider Guide to the state of Quintana Roo
???? 3 Pueblos Magicos in Quintana Roo, Mexico: visit them all!
#1: Tulum
Tulum is constantly visited by tourists all over the world. It is particularly tasteful to young travelers, Spring Breakers, and holistic practitioners. Located in the southernmost part of Riviera Maya, Tulum is awarded as one of the pueblos magicos in Quintana Roo because of its charm: quirky craft shops, colorful streets, biking terrain, accessible beaches – Tulum has evolved to be one of the best vacation destinations in Mexico.
???? Fun fact: El Castillo (Tulum Ruins) is the only Mayan city built on a seashore.
Plan your trip: ????️ Tulum Hotels | ????️ Tulum Things To Do | ???? Tulum Rental Cars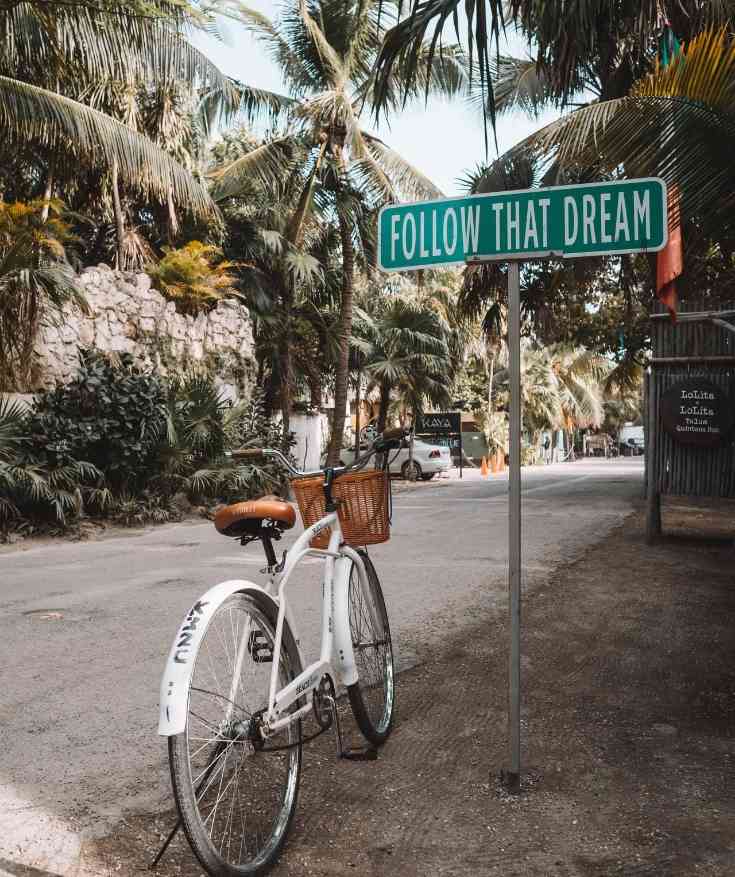 ???? Get genuine and honest content like this by subscribing to our newsletter. We send high-quality information once a month. NO SPAM. NEVER.
#2: Bacalar
Bacalar is visited because of the crazy blue shades (7 colors) of the Bacalar Lagoon, the largest lagoon in the state of Quintana Roo. Stop at the port of San Felipe and watch the lagoon if you're not going on a boat/kayak. History and nature can be found at the Chacchoben, a must-visit archaeological zone in the area. Bacalar is a great vacation idea for those who want to unplug (no phone signal) and stay in ocean villas.
Plan your trip: ????️ Bacalar Hotels | ????️ Bacalar Things To Do | ???? Bacalar Rental Cars
#3: Isla Mujeres
Isla Mujeres is located in the better part of the Caribbean. It received the pueblos magicos in Quintana Roo award not only because of its beautiful clear waters but also the town. The streets of Isla Mujeres are so colorful you can walk around all day and explore them all. Isla Mujeres is also small so it is ideal for those who want to escape the bustling nightlife in Tulum, Cancun, or Playa del Carmen.
Plan your trip: ????️ Isla Mujeres Hotels | ????️ Isla Mujeres Things To Do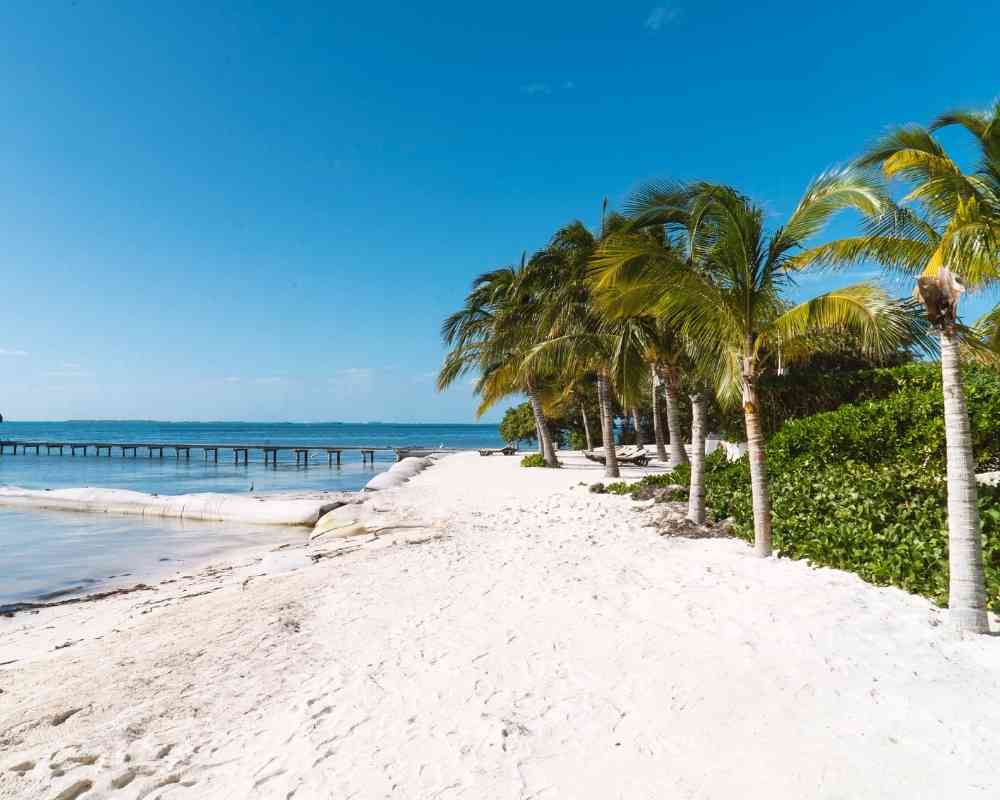 ✈️ Ready for your trip to Quintana Roo? If you need more information about the best pueblos magicos in Quintana Roo, I'd be happy to update this post – just leave your questions below!
Trisha traveled to Mexico in 2018 and after a year, she found herself obtaining a 4-year residency visa in Mexico. She is the Editor-in-chief for our Living in Mexico Series which has helped over 3,000 Americans move to Mexico with ease. Trisha currently resides in Cabo San Lucas, Baja California Sur.