When we think about a vacation in Mexico, we wouldn't necessarily think of Puebla, one of the most underrated states in Mexico. Puebla is rich in (Mexican) culture and is very proud of its cuisine.
There are 10 pueblos magicos in Puebla (as ranked and awarded by the Mexican Tourism Government). Each of them is different in terms of their town charm, things to do, and sights to see.
☕ Readers who buy us coffee make Mexico Insider FREE for all. Consider donating to our coffee fund so we can continue updating the best of Mexico travel to you without a cost.
⭐ What is Puebla known for?
Not many know this but the Cinco de Mayo holiday is from Puebla. In Mexico, this is the only state that celebrates Cinco de Mayo. It is public knowledge that the US celebrates this holiday more than Mexico.
????What are the best pueblos magicos in Puebla?
The best pueblos magicos in Puebla are Atlixco where you can see the Popocatépetl voulcano. Cholula is also another pueblos magicos in Puebla favorite because of the charming town and the unusual Great Pyramid of Cholula.
✨ 10 Pueblos Magicos in Puebla that you have to visit
#1: Atlixco
The Popocatépetl Volcano is one of the reasons tourists visit Atlixco. You probably see a lot of photos of this volcano on Instagram – it is visible from every part of town, even from a distance. At the Municipal Palace, murals of Juan Manuel Martinez Caltenco are displayed depicting deep histories of Puebla.
✨ Tip: Hotel Mansion del Conde has a rooftop pool with the best views of the Popocatépetl!
Plan your trip: ????️ Atlixco Hotels | ????️ Atlixco Things To Do | ???? Atlixco Rental Cars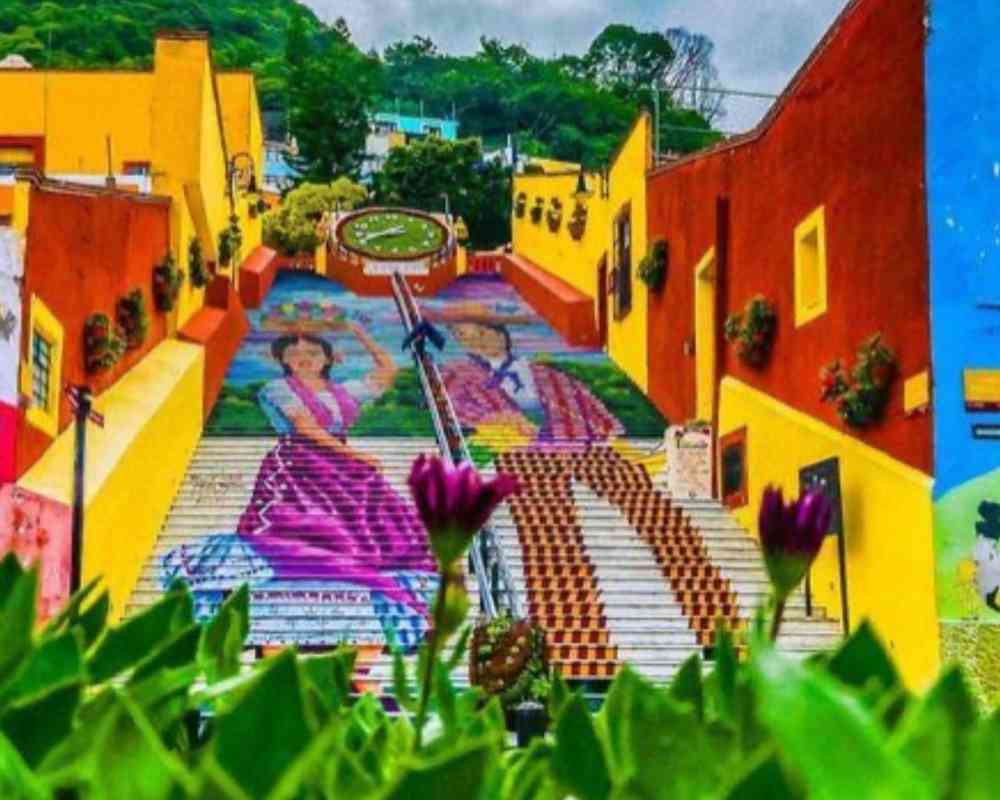 #2: Cuetzalan
Cuetzalan is the most unique among the pueblos magicos in Puebla. Nature lovers visit Cuetzalan for it is rich in mountains, palm trees, and thick forests. Walk the cobblestone streets of the town and you can still see the Nahuas (the largest indigenous group in Mexico) still wearing their traditional clothing.
✨Tip: If you are in Cuetzalan on a Sunday, go to San Francisco Parish and watch the traditional Danza de los Voladores.
Plan your trip: ????️ Cuetzalan Hotels | ????️ Cuetzalan Things To Do | ???? Cuetzalan Rental Cars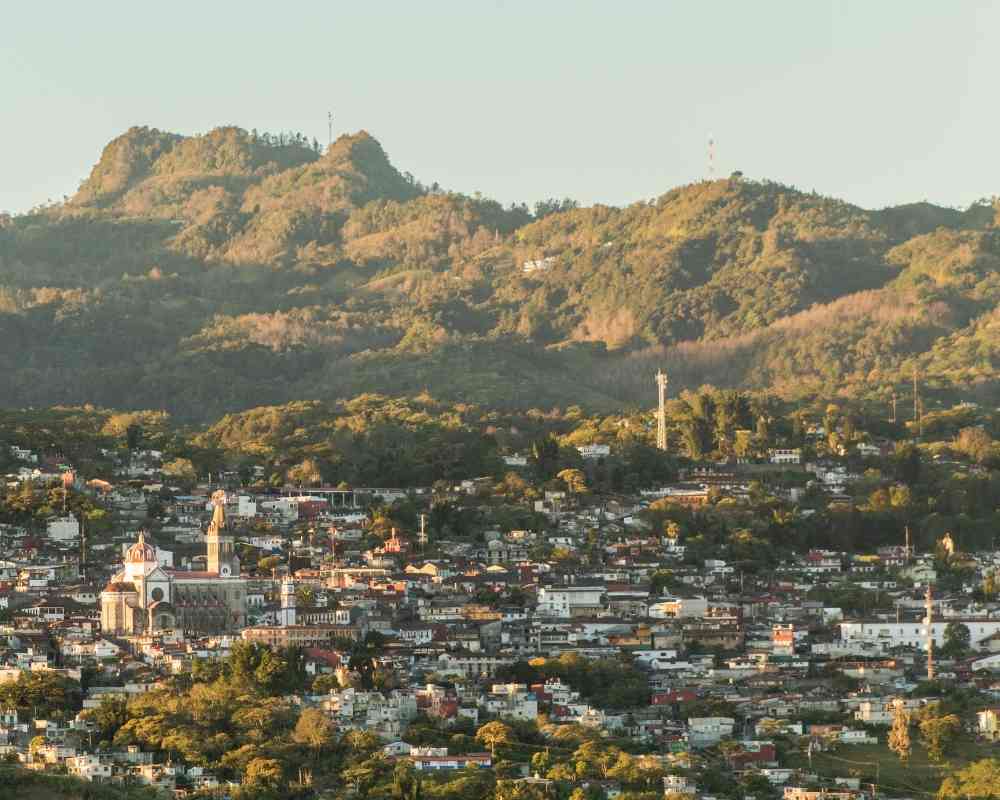 #3: Chignahuapan
Chignahuapan is big on festivals: Festival de la luz y de la vida (Festival of the Light and Life) is big and this is unique to this town. On this day, a pilgrimage departs from the zocalo to the Chignahuapan Lagoon where the pre-hispanic ritual of lights is shown in the middle of the water. Their day of the dead is celebrated by remembering the path of the soul to Mictlan.
✨ Tip: Try the cheesebread at La Condesa!
Plan your trip: ????️ Chignahuapan Hotels | ????️ Chignahuapan Things To Do | ???? Chignahuapan Rental Cars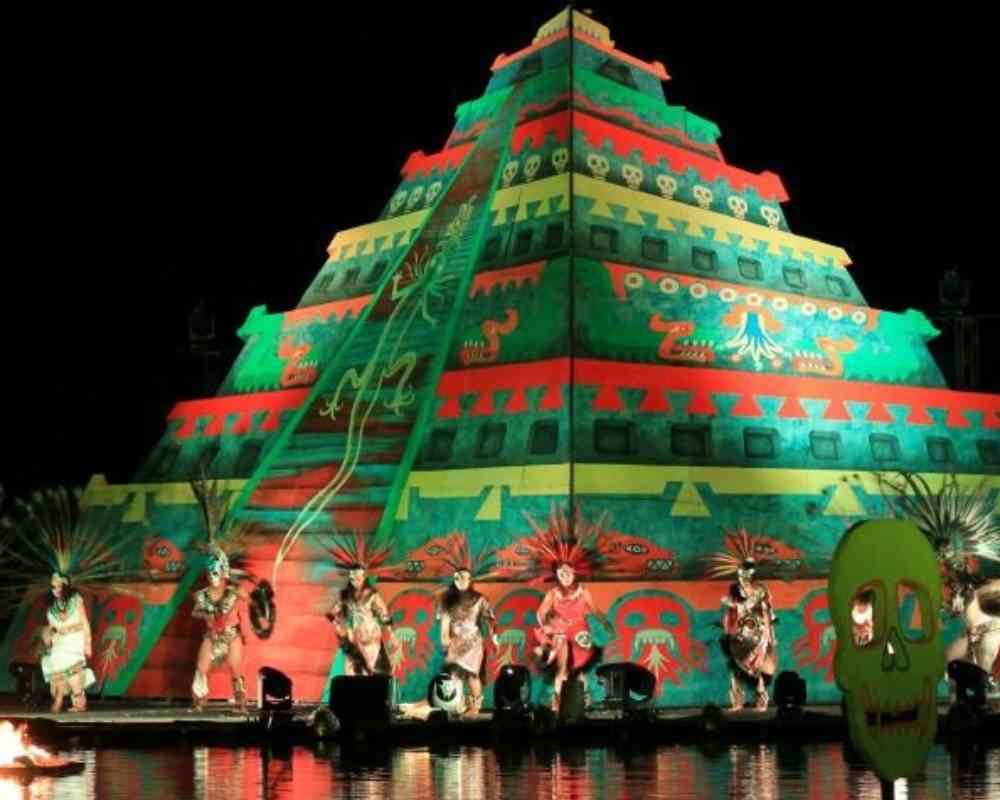 #4: Cholula
Everyone knows Egypt when it comes to pyramids but the actual record holder of the largest pyramid in the world is Cholula's Great Pyramid. In the Nahuatl language, The Great Pyramid of Cholula is called Piramide Tepanapa orTlachihualtepetl which means man-made mountain. It is rather an unusual sight as this pyramid has a Catholic church perched on top.
✨ Tip: Go for coffee and desserts at Cafe Ocho 30 in San Andres
Plan your trip: ????️ Cholula Hotels | ????️ Cholula Things To Do | ???? Cholula Rental Cars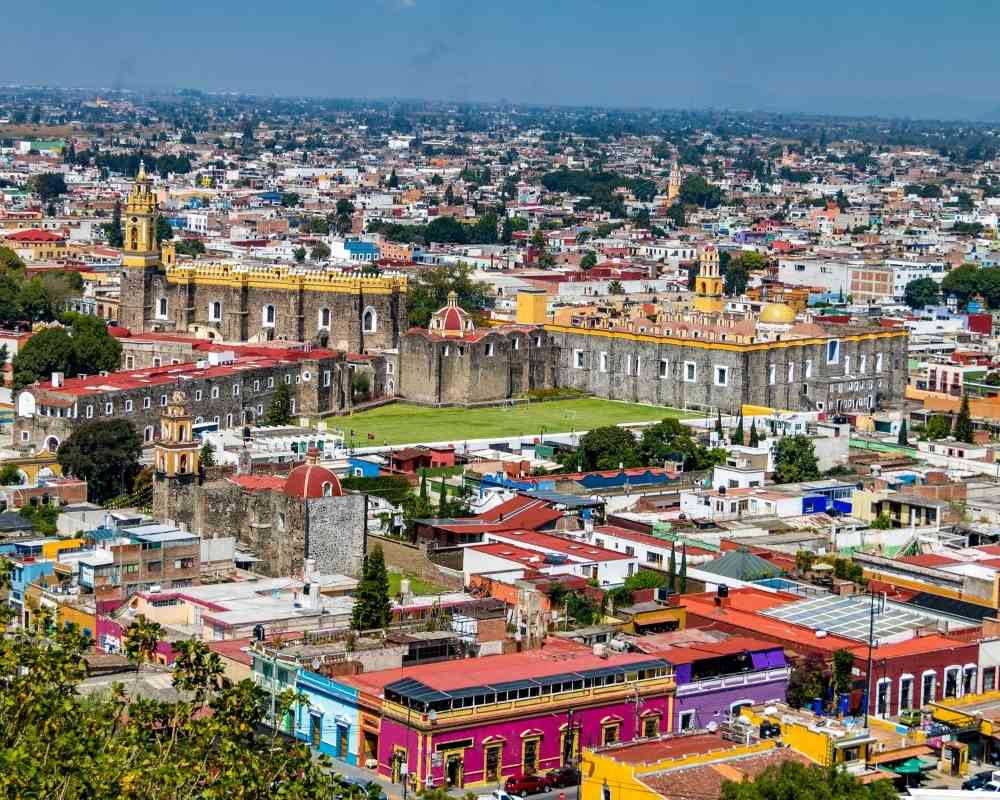 #5: Huauchinango
This pueblo magico is known for the dams that surround the area where you can take boat rides (Tenango Dam). The largest dam is Necaxa and has the most beautiful landscape. Huauchinango is also known (by locals) to be a filming location for the 1957 Mexican drama film, Tizoc.
What few people don't know is that every year, Huauchinango celebrates the Tamales Festival, where the community of Cuacuila gives out free tamales all over town. The Cuacuilas is known for making the best tamales in the country like tamales de puñete and tamales de papatla.
Plan your trip: ????️ Huauchinango Hotels
???? Get genuine and honest content like this by subscribing to our newsletter. We send high-quality information once a month. NO SPAM. NEVER.
#6: Pahuatlan
Pahuatlan is home to amate paper, a craft dedicated to ceremonial purposes and you can learn about it at the Santos Rojas family workshop. The amate paper is from the bark of jonote, which is boiled with lime and ash, and dried in the sun. The Otomi from San Pablito has been producing amate since pre-hispanic times.
✨Tip: If you visit during the rainy season, try the fried chícales (ants) with chiltepin
Plan your trip: ????️ Pahuatlan Hotels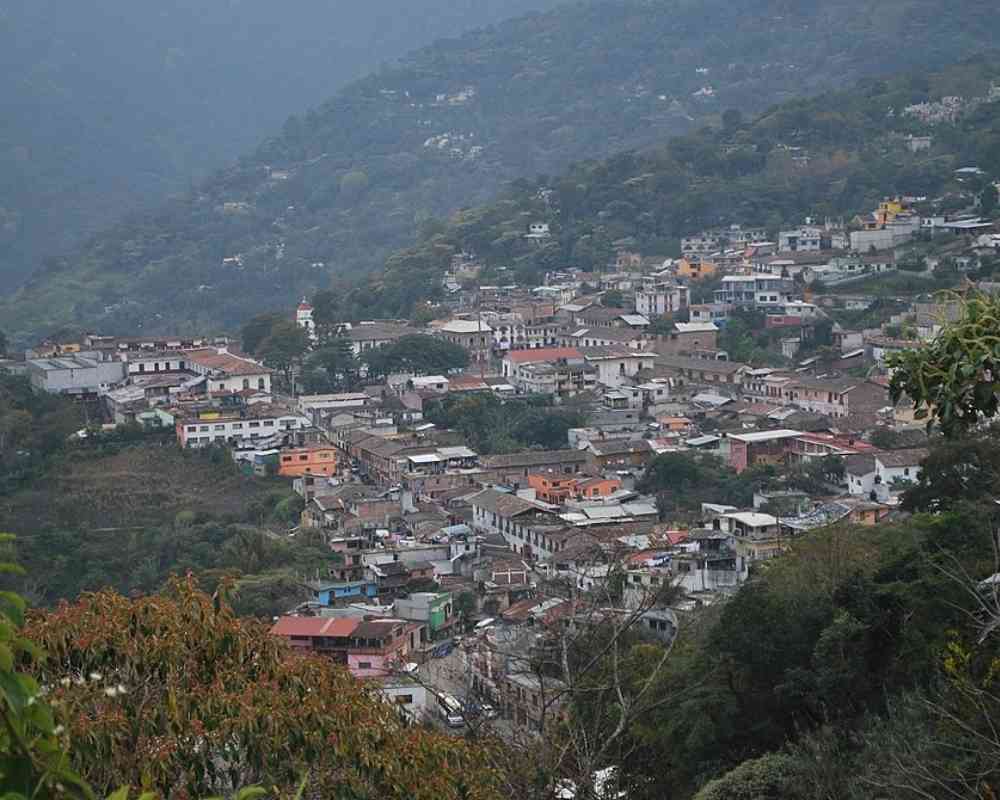 #7: Tetela de Ocampo
On April 8, 2020, Tetela de Ocampo has been declared as pueblos magicos in Puebla by the Honorable State Congress. They called it "La Tres Veces Heroica Tetela de Ocampo" (The Three Times Heroic Tetela de Ocampo) remembering the historic Battle of Puebla. The army of Tetela de Ocampo was the first Mexicans to face the French army in Loreto and Guadalupe.
Plan your trip: ????️ Tetela de Ocampo Hotels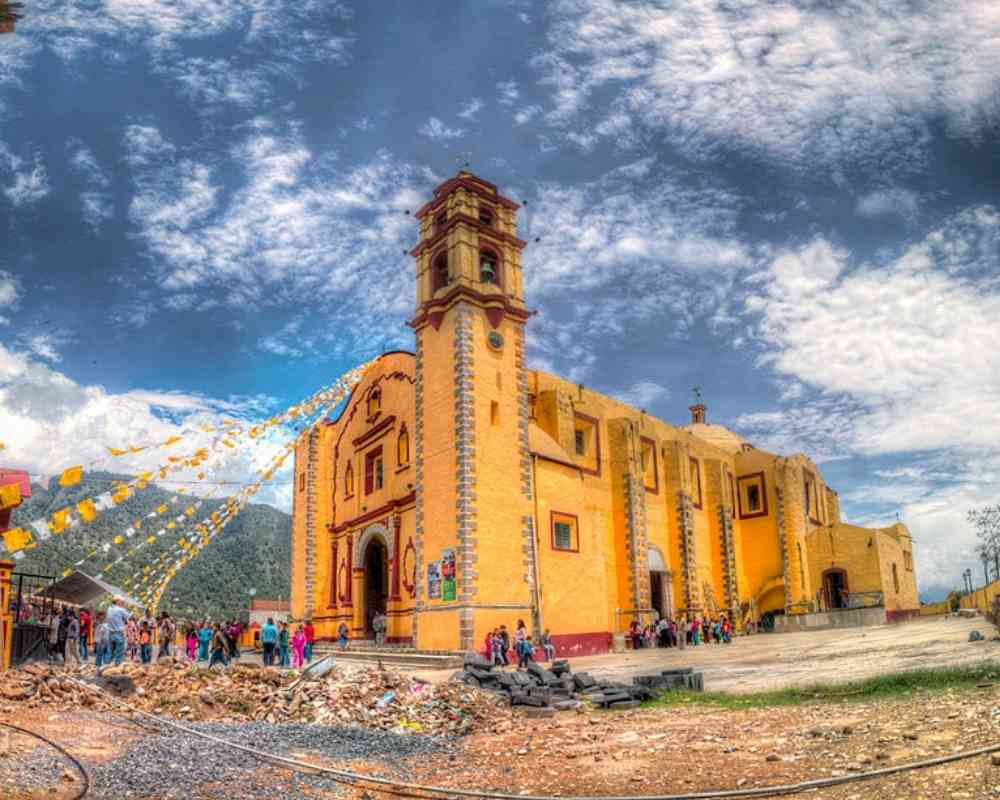 #8: Tlatlauquitepec
Tlatlauquitepec is known for the Cabezon Mountain which you can see from anywhere in town. The best views are at the bell tower of the Church of the Sacred Heart of Jesus (you can climb it!). In the Nahuatl language, Tlatlauquitepec means "hill that colors or burns" as its colors change at dusk.
✨Tip: Try the yolixpa, the typical herbal liqueur from the mountains of Puebla
Plan your trip: ????️ Tlatlauquitepec Hotels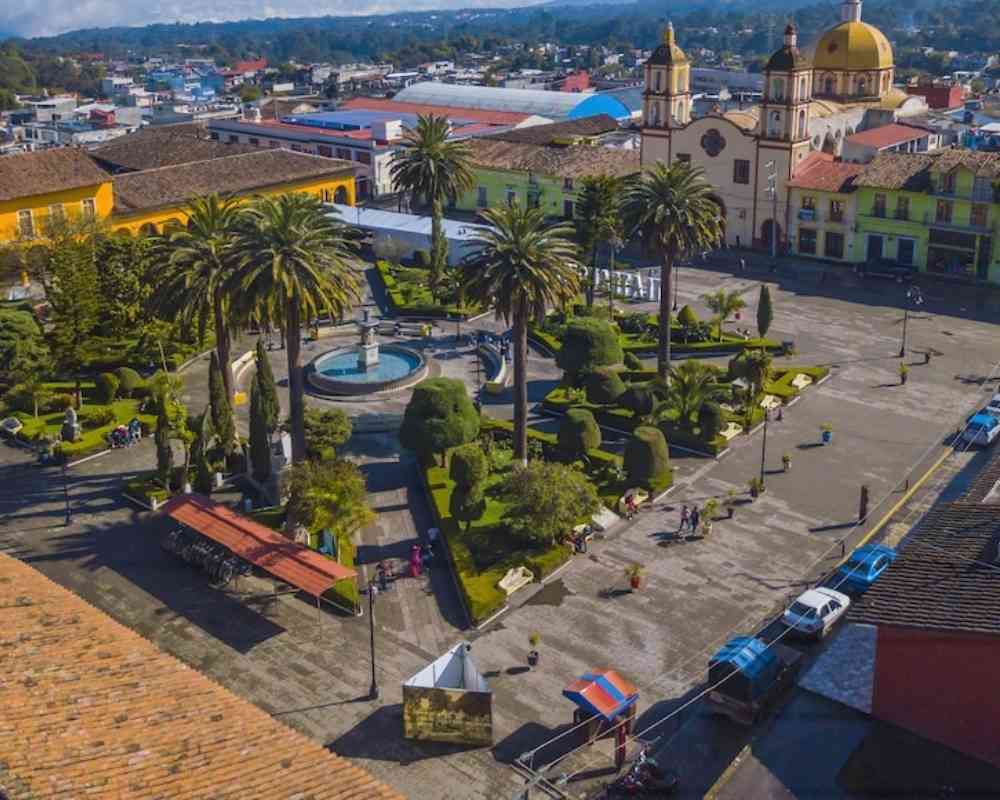 #9: Xicotepec
Xicotepec is one of the pubelos magicos in Puebla that still has deeply rooted religious practices from the Spaniards. La Xochipila is the rock that served as the town's ceremonial center. Every year, on June 24th, the God of Flowers and Sorcerers (San Juan Bautista and Xochipilli) are celebrated on the rock.
✨ Tip: Acachul is a type of berry native to Acaxochitlán. It is a fruit that thrives in cold weather and is a typical drink in the mountains of Puebla. The best place to try it is at Bar El Gallo.
Plan your trip: ????️ Xicotepec Hotels
#10: Zacatlan de Las Manzanas
Zacatlan is home to Relojes Centenario (Centenario Clocks) founded by Alberta Olvera Hernandez. Founded in Zacatlan in 1918, it was the first manufacturer of clocks in Latin America. Alberto Olvera Hernández Museum of Clocks and Automata is a place where they show how men and humandkind measure time.
✨Tip: You must see the gigantic Centennial Clock at Plaza de Armas!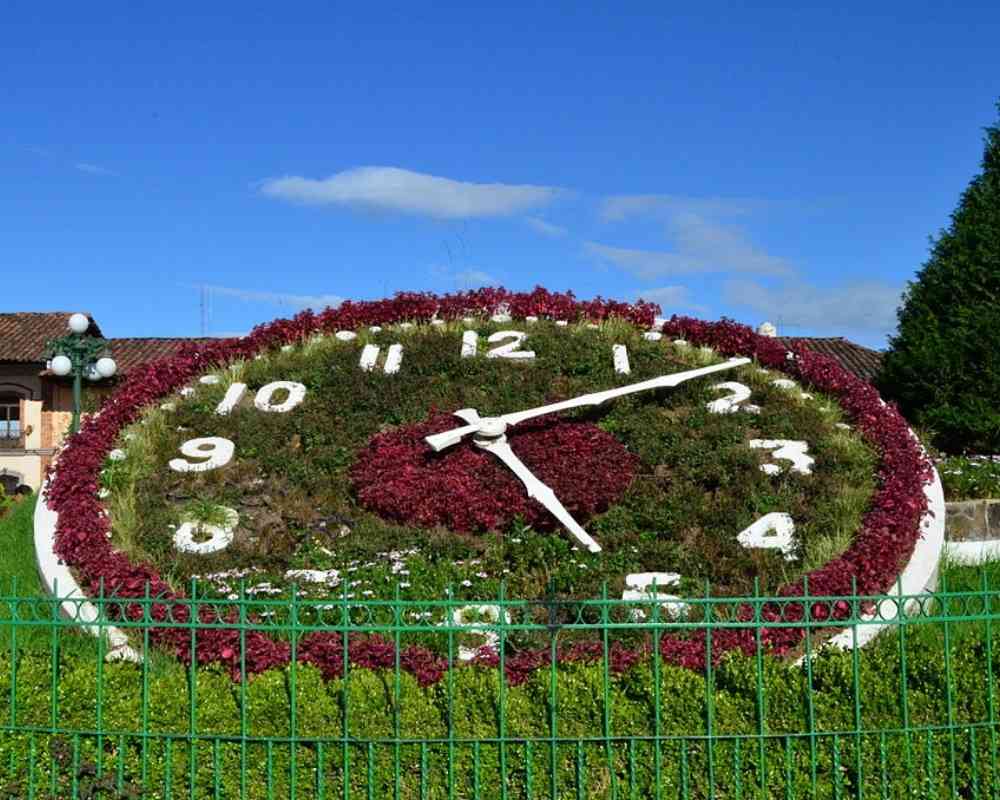 ✈️ Ready for your trip to Puebla? If you need more information about the best pueblos magicos in Puebla state, I'd be happy to update this post – just leave your questions below!
Trisha traveled to Mexico in 2018 and after a year, she found herself obtaining a 4-year residency visa in Mexico. She is the Editor-in-chief for our Living in Mexico Series which has helped over 3,000 Americans move to Mexico with ease. Trisha currently resides in Cabo San Lucas, Baja California Sur.