I did this Oaxaca road trip twice: once in September 2020 and another in April 2021. Although you won't really do the same trips twice, I really enjoyed both trips and learned a lot!
If you search for Oaxaca on the Internet, different results will come up and you might be confused about it geographically, especially if you are not familiar with the Mexican terrain.
The term Oaxaca is both used for the city and the state. If you're just looking to go to Oaxaca City, the capital of the Oaxaca state, you need to put Oaxaca City to narrow down search results. Oaxaca de Juárez is also another term for the capital.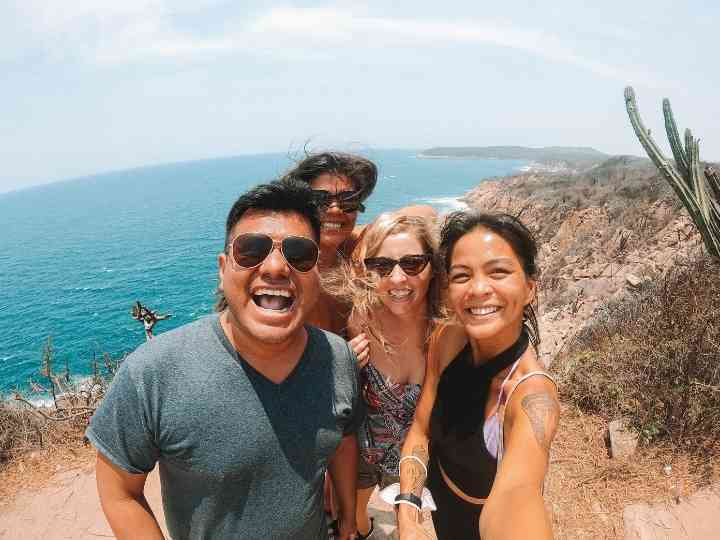 On the other hand, the state of Oaxaca is located in southwest Mexico, bordered by Chiapas to the east and Guerrero to the West.
As a foreigner, you might know Acapulco geographically and that could be your point of reference. Acapulco is in the state of Guerrero.
The state of Oaxaca has 570 municipalities but in this Oaxaca Mexico road trip post, I will only include the most common route and places that I visited which are Oaxaca City, San Jose del Pacifico, Huatulco, Mazunte, San Agustinillo, Zipolite, and Puerto Escondido.
Get access to our local travel experts who can help you with your hassle-free vacation in Mexico! Click here for more info.
🛣️ Oaxaca Mexico road trip routes: what are your options?
As I said, I already did this road trip twice and on both occasions, I changed my routes but not the destinations.
Deciding where to start is very crucial for your Oaxaca Mexico road trip but my advice is to start in major cities with international airports.
It will be easier for you to book a flight there wherever you are coming from in the USA or Canada. Additionally, car rental companies are also more convenient at airports.
In Oaxaca, there are three possible starting points that have airports. Wherever you choose to start, I put the route in order for each point: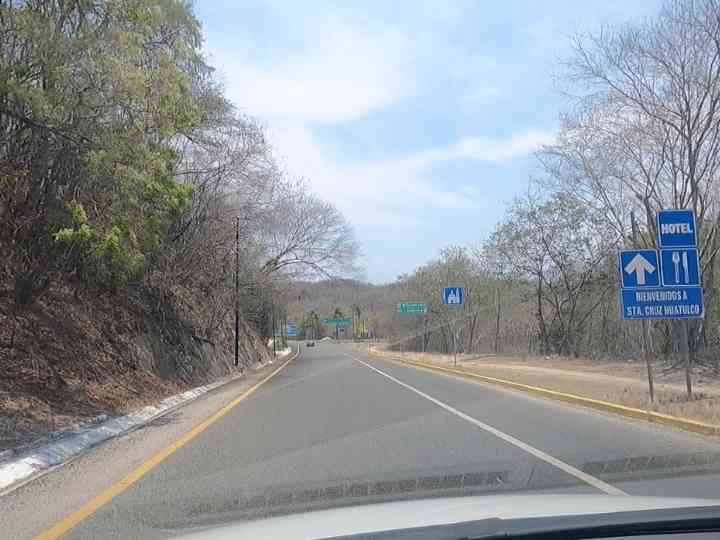 [Option 1] Start in Oaxaca City: Oaxaca City – San Jose del Pacifico – Huatulco – Mazunte – San Agustinillo – Zipolite/Puerto Angel – Puerto Escondido
[Option 2] Start in Puerto Escondido: Puerto Escondido – Zipolite/Puerto Angel – San Agustinillo – Mazunte – Huatulco – San Jose del Pacifico – Oaxaca City
[Option 3] Start in Huatulco: Huatulco – Mazunte – San Agustinillo – Zipolite/Puerto Angel – Puerto Escondido – San Jose del Pacifico – Oaxaca City
You don't need to religiously follow these routes. You can do a mix and match. Just look at the maps and see what makes more sense for you.
To better understand, Huatulco, Puerto Escondido, Zipolite, Puerto Angel, San Agustinillo and Mazunte are the famous Oaxacan coast Mexico road trip routes. It doesn't matter if you don't do them in order because they are close to each other.
San Jose del Pacifico and Oaxaca City are different stories and you can exclude them in your trip if you wish.
You need to go up to the mountains, off the coast to San Jose del Pacifico, and then go down again to Oaxaca City. Some only want to see the beaches so they don't really include these two in the trip.
🚘 Renting a car in Oaxaca
Once you've decided where you want to start your Oaxaca road trip, it's now time to learn about renting your getaway car.
You don't have to book the car prior to arrival but I know a lot of people who feel comfortable this way.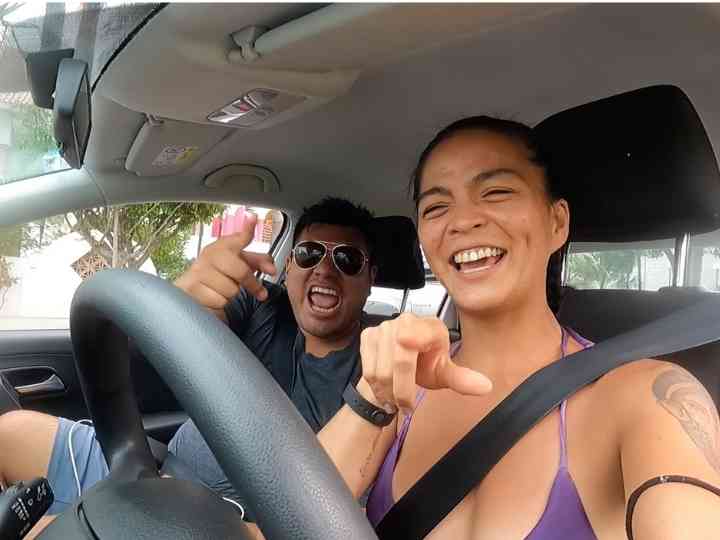 You can check the prices below for the rental cars in each starting point for your Oaxaca road trip:
Oaxaca Mexico road trip car rental costs
The problem with this is that there are a lot of hidden fees that won't be explained to you online. You will see US$7 a day cars which will make you think that renting a car in Mexico is super cheap.
Well, by Western standards, it really is cheap even if you don't know the "hidden cost" that goes along with it. But for us who are living in Mexico, it's really expensive.
What is cheap and what is expensive? On my last Oaxaca road trip (April-May 2021), I went with four friends and we paid US$290 for 7 days, half tank gas and drop-off fee included.
The security deposit was US$350 (via credit card) which was refunded immediately upon returning the car. The car insurance for one driver is US$20 per day. We also paid another US$42 for a half tank of gas on the way to San Jose del Pacifico since this is a hilly area.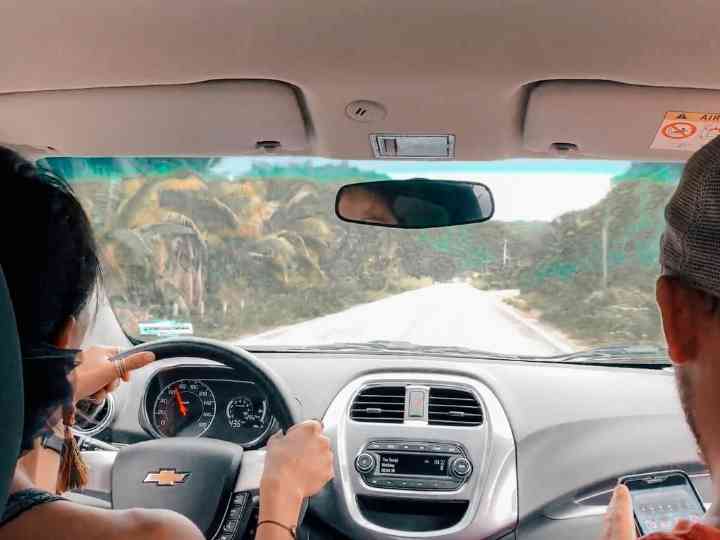 There is also a drop-off fee of US$75 since we picked up the car in Huatulco and dropped it off in Puerto Escondido.
These fees vary depending on your route but it is a default in Mexico. When I asked if I can change the drop-off point to Oaxaca City, they said that the fee will be US$150 so my group decided to stick with Puerto Escondido since not all of us will go all the way to Oaxaca City.
In total, we spent US$372 for the 7-day car rental and that's divided by four. This was booked when we arrived at Huatulco International Airport, in person.
During my Oaxaca road trip in September 2020, there were also 4 of us (different set of people) and we booked the car through Expedia.
This was a little bit shocking since we were all just expecting to pay US$10 per day but we ended up paying $20. That's pretty much the same as the costs in April 2021 trip (booked in person).
The only difference in the 2020 trip is that we rented the car for 10 days and we dropped the car off at Oaxaca City.
Our security deposit was also a bit higher (US$550). We paid an estimate of US$524 divided by four which is also not very bad. I need to explain this so you'll know the difference between renting in-person and online.
Manual and automatic transmission have different prices in Mexico. In September 2020, the car we rented was manual/standard while in April 2021, it was automatic.
💡 Conclusion: there's no big difference. It's just a matter of not knowing what the other costs are when booking online vs knowing the full information when you go personally.
Pin the image on Pinterest below and save it for your trip!
🗺️ Oaxaca Road Trip Guide
Let's get it on! In order to better understand this Oaxaca Mexico road trip itinerary, please refer to the part where I talked about deciding your route.
You can click here if you want to go back to that part. I know this post is very long! Since I've done this twice, I will use my very recent trip (April 2021) route since it's more updated and it actually makes way more sense (sort of).
Starting point: Huatulco
We flew to Huatulco from Mexico City and even if we are staying there for 5 days, my friends and I decided to rent a car to use inside Huatulco.
Within Huatulco, there are already many beaches and little treks around – you will definitely enjoy these places if you have your own transport.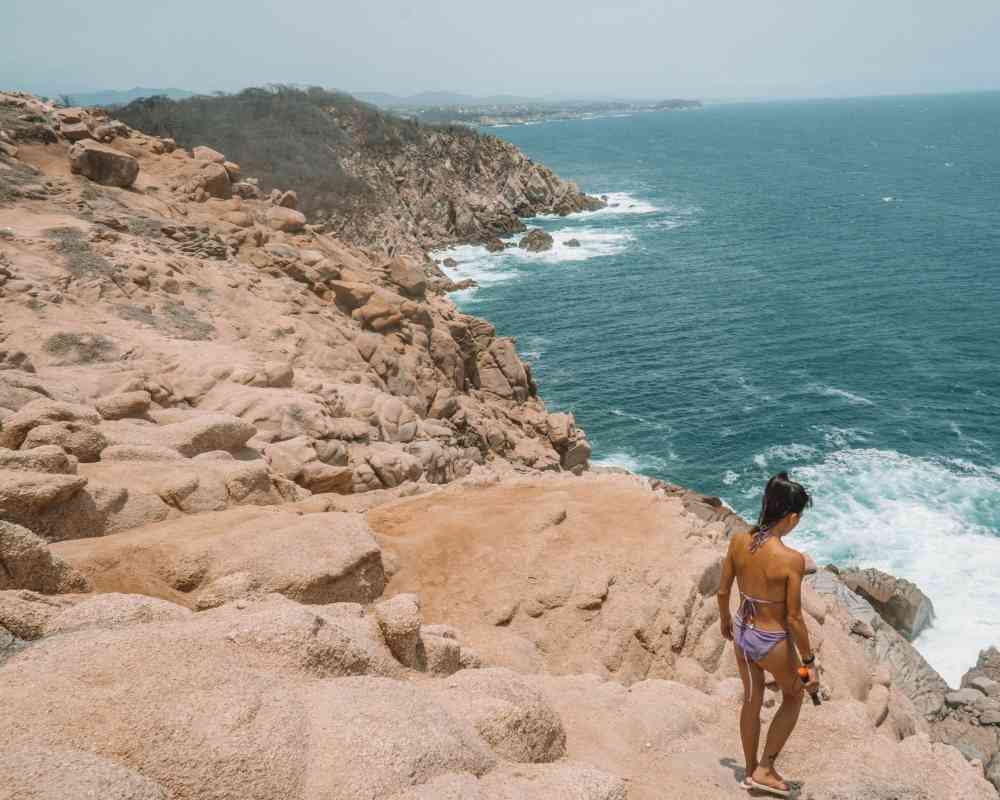 If you want to save on costs, taxis within Huatulco are also very cheap (about US$2 per ride). It's just more convenient since there were 4 of us.
Huatulco is famous for its 7 bays (Bahias de Huatulco) and there are boat tours that do these.
There were days that we did not use the car since these bays are not accessible by land. We decided to stay here long since this was not covered during my September 2020 trip.
Where to stay in Huatulco
We stayed in Hostal Azul y Blanco and paid US$18 per night per person for a shared dorm.
Since we were traveling as a group, it was easier for us to stay in hostels. Plus we met a lot of people who actually joined our Huatulco 7 Bays tour!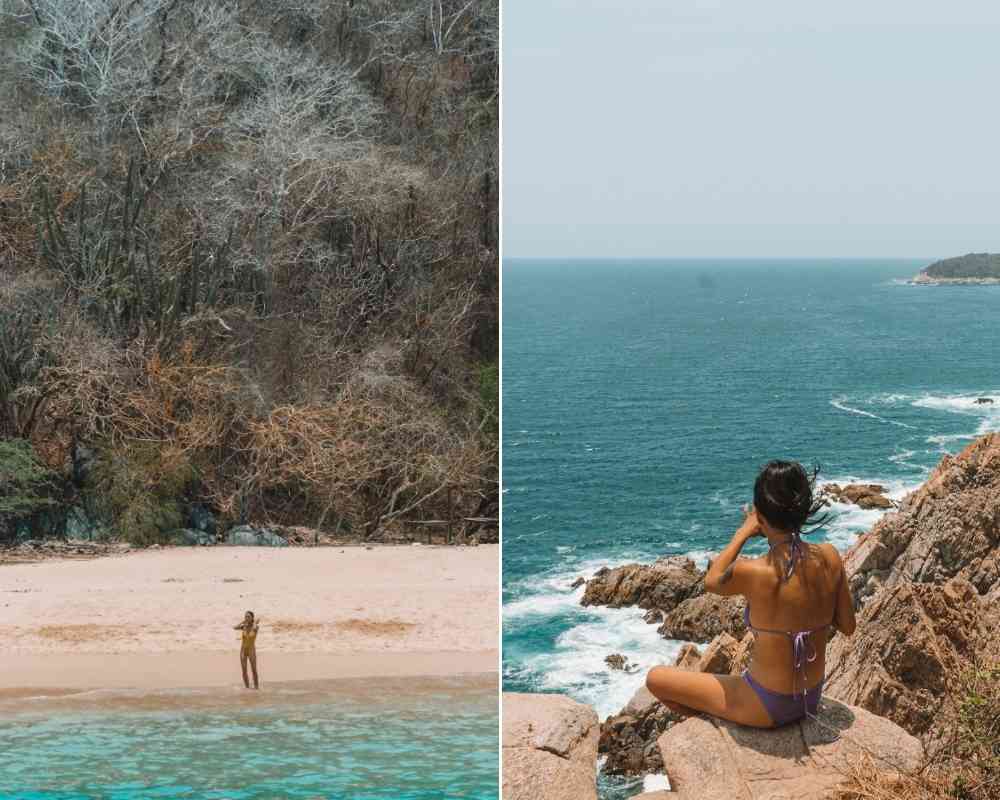 There are many hotels in Huatulco like Camino Real Zaashila from US$144 per night for 2 pax. This hotel has a pool, private parking, and has oceanview rooms.
This condo in Huatulco beach can sleep 6 people and only costs US$200 so it's a better option for big groups.
Things to do in Huatulco
The highlight of this trip is the Bahia de Huatulco tour which we booked through our hostel. The cost was US$15 per person, including pick-up and drop-off at the hostel.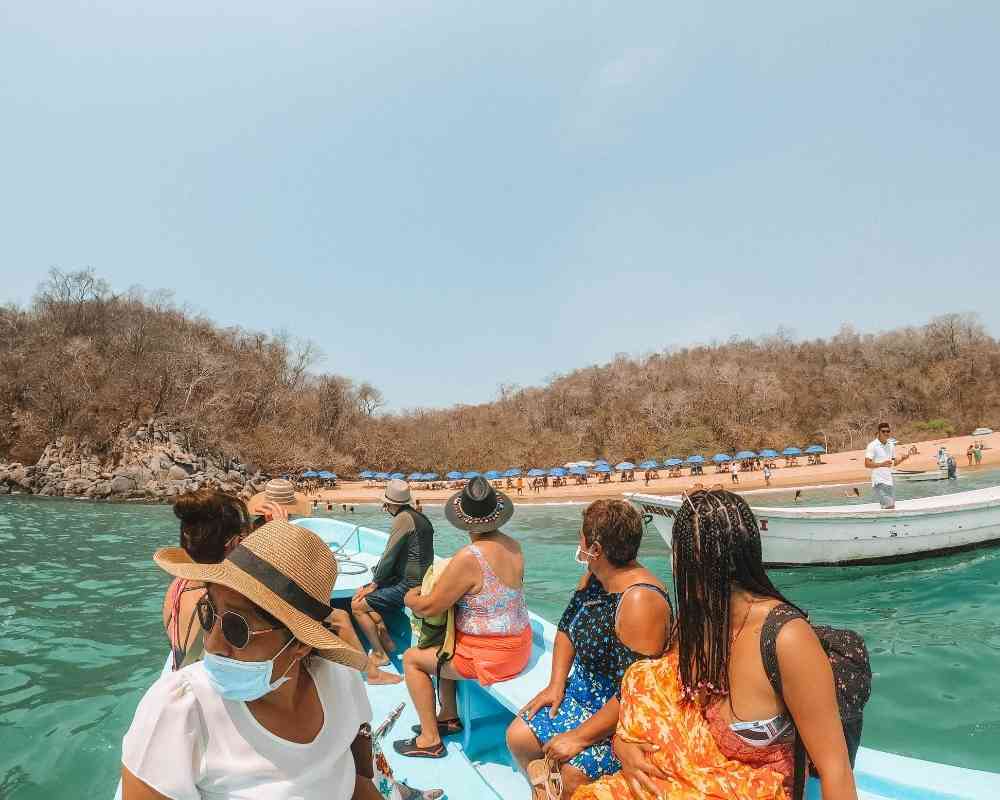 Food is not included but the boat cruise will stop in islands with restaurants. Huatulco is a very interesting town and it's quite bigger than other Mexican beach towns.
I really enjoyed walking around the city. It is super modern and quiet with lots of quirky cafes that have fast WiFi.
Safety in Huatulco
One of my Canadian friends who used to live in Huatulco actually warned me that Huatulco is not safe but I did not feel unsafe here.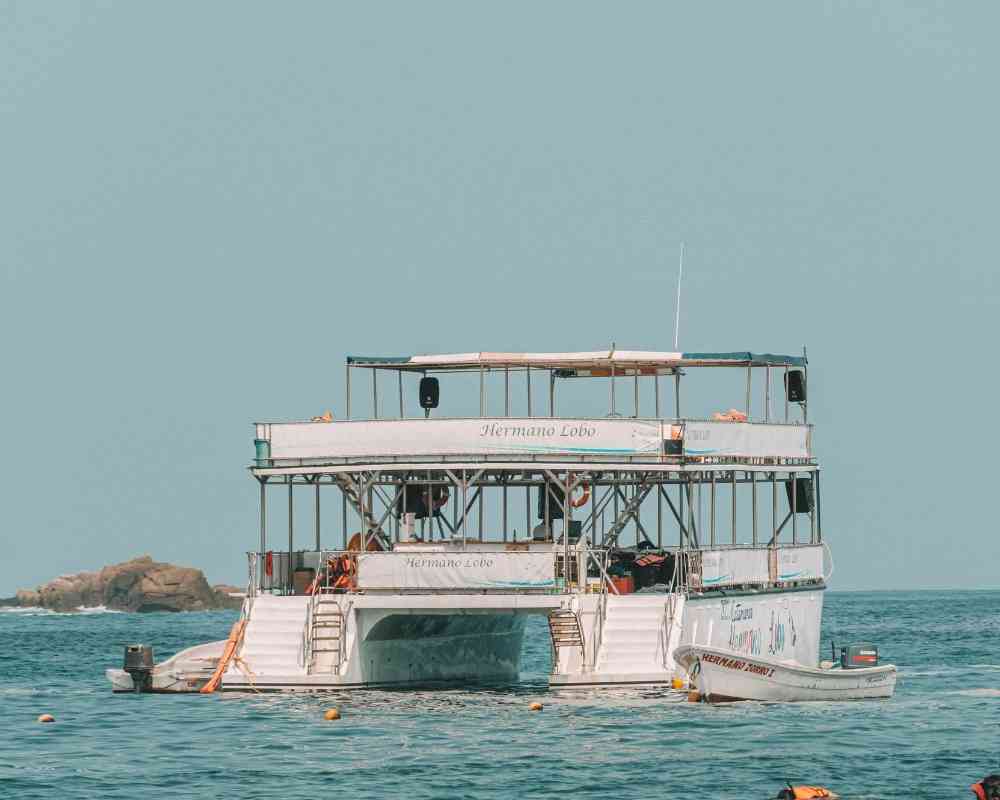 In fact, I've seen a lot of expats. I even met a Filipina-American while working at a cafe! I walked around at night (sometimes without my friends) and I felt unharmed.
The hostel manager warned us not to walk in dark streets at night as petty theft is common.
Mazunte: 1 hour from Huatulco
Mazunte is one of my favorite pueblo magicos in Mexico and I keep coming back! This is actually named as one of the best beach towns in Oaxaca.
It somehow has the Sayulita lifestyle I am used to but smaller and quieter. Mazunte isn't for everyone – it's a little bit hippie but the people here are super cool and friendly.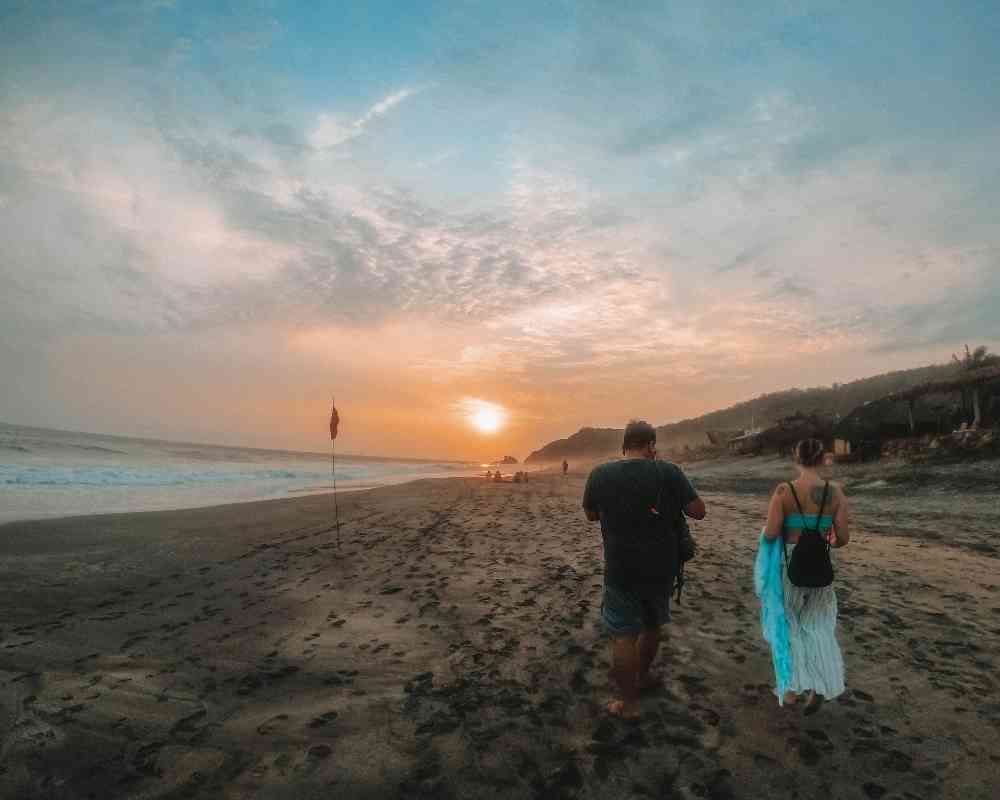 There are many outdoor activities like hikes and in the evening, the bars and restaurants are super full of life!
It's also one of the most "instagrammable" places I've been to in Mexico. Everything looks so cute!
Where to stay in Mazunte
There are many Mazunte hotels but I always stay in Balamjuyuc because it's super cheap and it's located on a cliff near Punta Cometa.
Both my 2020 and 2021 groups stayed in this place and we paid US$45 (divided by four) per night for a shared cabana.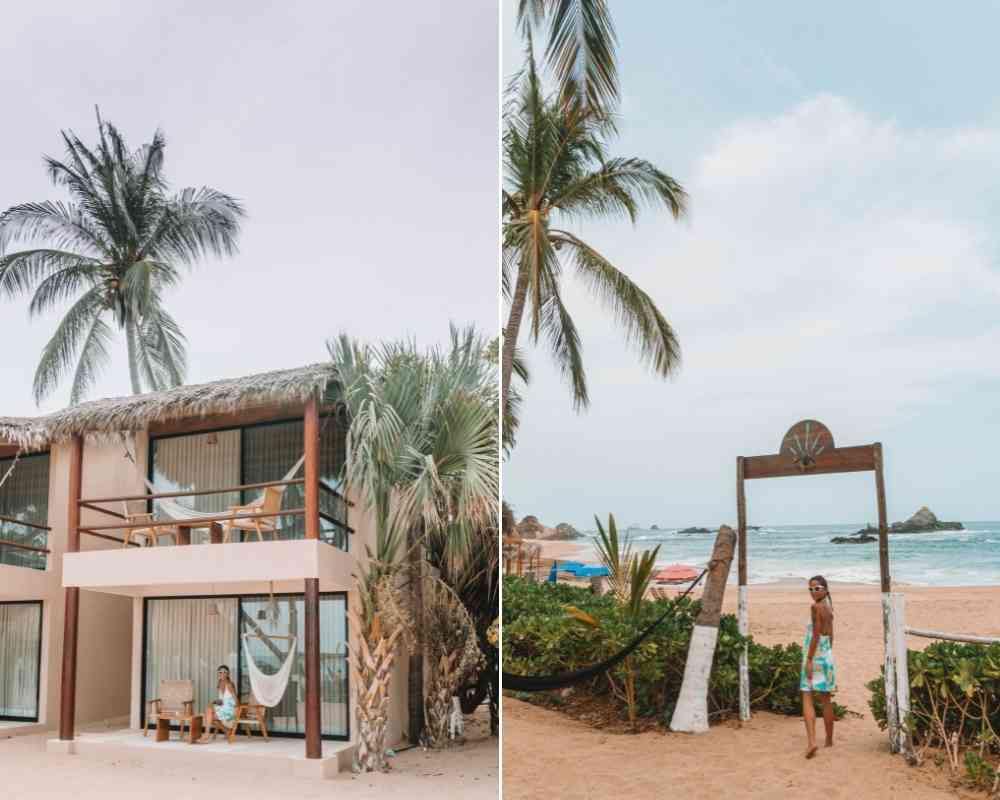 For beachfront hotel accommodations, Casa Lu (pictured above) has the best location and it is also close to bars and restaurants.
Casa El Delfin is also a cool second-floor condo unit with an ocean view that can house 2 people and costs US$90 per night.
Things to do in Mazunte
You can skip everything else but one of the best things to do in Mazunte is to hike Punta Cometa.
I did this for sunrise but most of my friends said it's a sunset hike. Try both and let me know what you think! If you are not a fan of hikes, you can definitely just lounge on the beaches of Mazunte.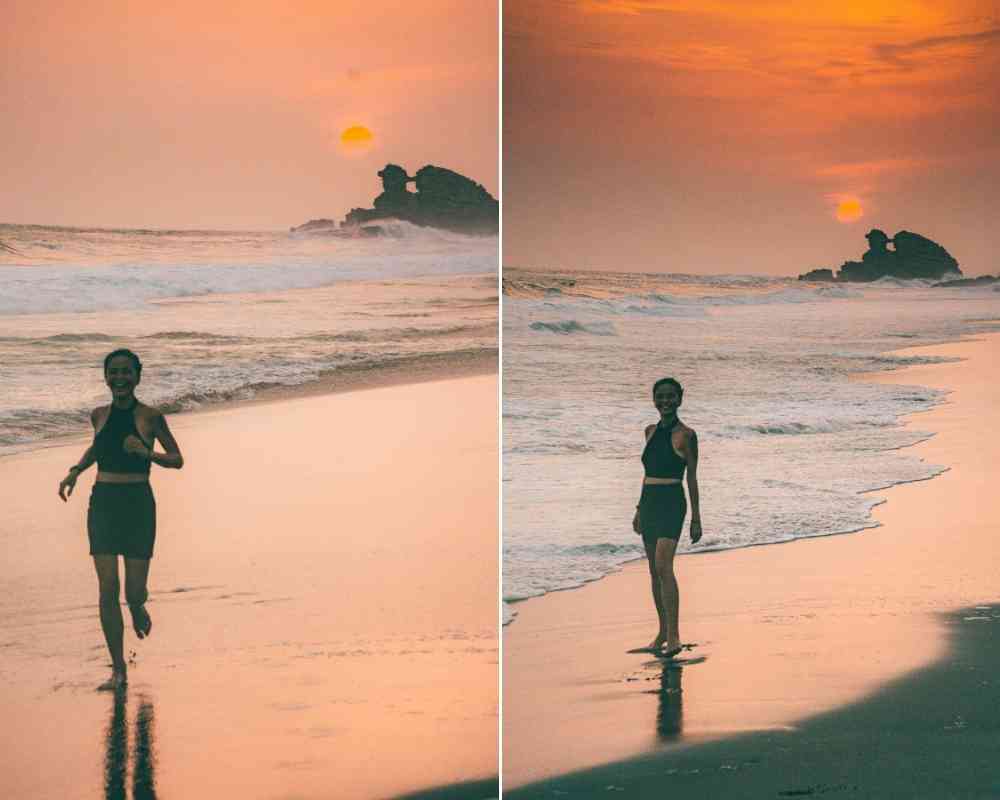 The Mazunte beach tour costs US$87 and an expert guide will take you to 5 different beaches from Puerto Escondido to Mazunte.
Within Mazunte, the most popular activity is the sunset horse riding for three hours and it also covers La Ventanilla.
Safety in Mazunte
Mazunte is generally safe and has a very homey vibe. Many travelers come here but in both times I was here, I did not see a lot of foreigners though I am sure there are a lot of expats here.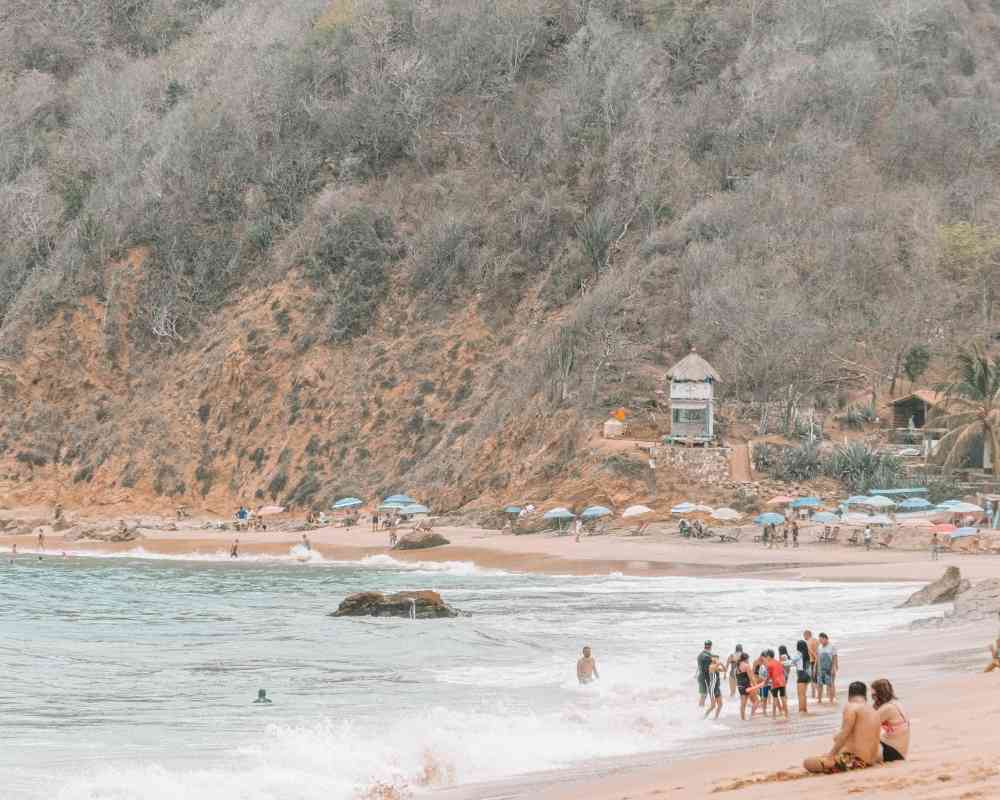 It feels very safe to walk at night as the streets are well-lit. I can assure you you can have a relaxing time here without worrying about safety.
Zipolite: 15 minutes from Mazunte
Zipolite is not an actual town like Mazunte. It's actually a beach in the municipality of Pochutla. It's just so funny that the name Zipolite is more famous than the town it's in.
Playa Zipolite is the only nudist beach and Mexico so you better not skip this. This is a very interesting culture and even if it's just 15 minutes away from Mazunte, the vibe is totally different.
We decided to stay here for one night as there are also many beach resorts within Zipolite Beach. The nightlife is also vibrant and they last until the wee hours of the morning.
I did not expect Zipolite to be this fun. Honestly, I spent one of the best days of my life here, no kidding.
Where to stay in Zipolite Beach
We stayed at Budamar, a beachfront hotel in Zipolite. We paid US$100 for 4 people. Our room has an oceanview, 2 king beds, and one single bed.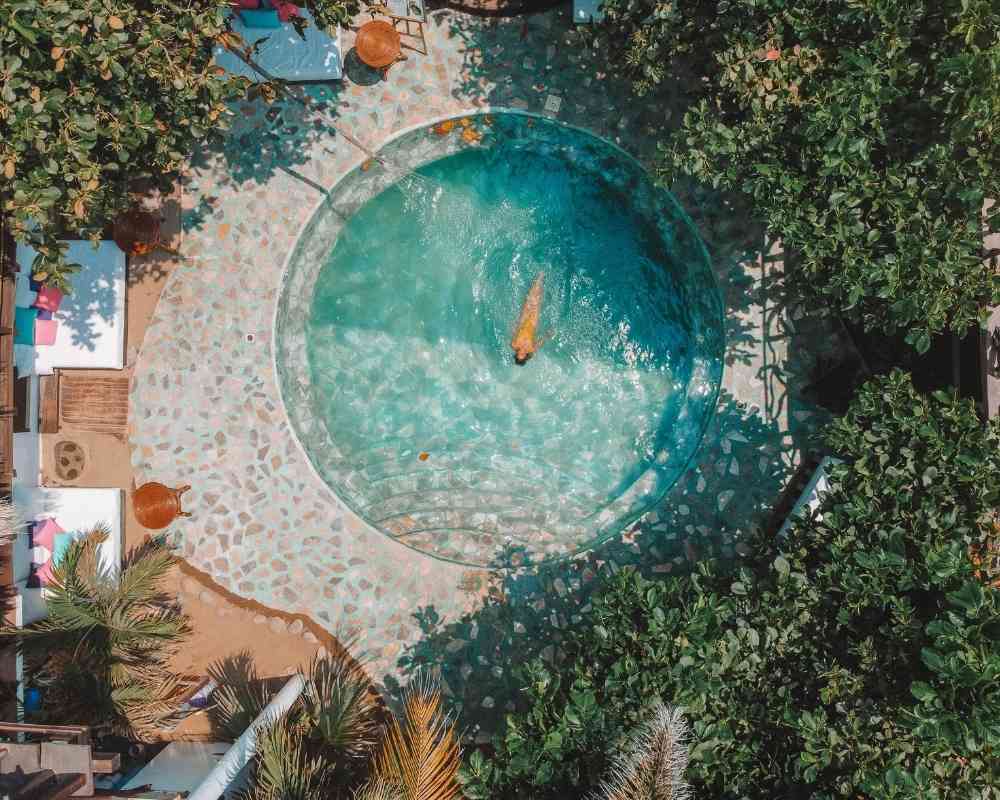 It's a good family room for 5 people. The bathroom is also huge and there's a terrace for chilling out. We paid US$100 per night (for 4 pax).
Things to do in Zipolite
Aside from sun tanning nude on the beach, I also had the best massage of my life here! I am very picky with my massages and believe me that I am not exaggerating that this is the best massage of my life.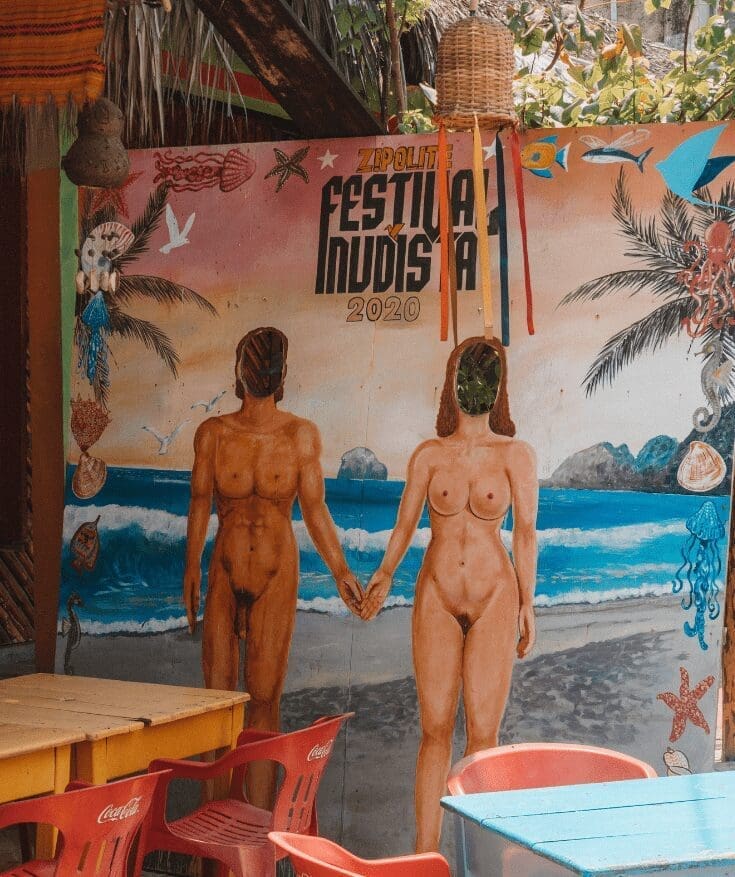 Her name is Jessica, she's a local in Zipolite. Her phone number is +52 222 719 4231. She doesn't have a Whatsapp but you can call her directly.
I got the deep tissue massage (90 minutes) for US$45. Please tip her because I think she's working for a spa by the beach, thus, she's not getting 100% of this fee.
Safety in Zipolite
Zipolite is super safe. It's also very small. You can walk the whole street/beach within 10 minutes. There are lots of restaurants and the streets are well-lit.
When I was here, I saw more Europeans than Americans. The locals here are also very safe even if you walk around nude – nobody cares.
San Agustinillo and Puerto Angel: 10 minutes from Zipolite
San Agus and Puerto Angel were just quick day stops. We didn't spend the night here but it's worth seeing before you head out to Puerto Escondido. San Agustinillo is where the Pacific Ocean and the Sierra Madre meet.
It is located in the municipality of Tonameca and is super close to La Ventanilla. We went here for lunch and day drinks before heading to PE.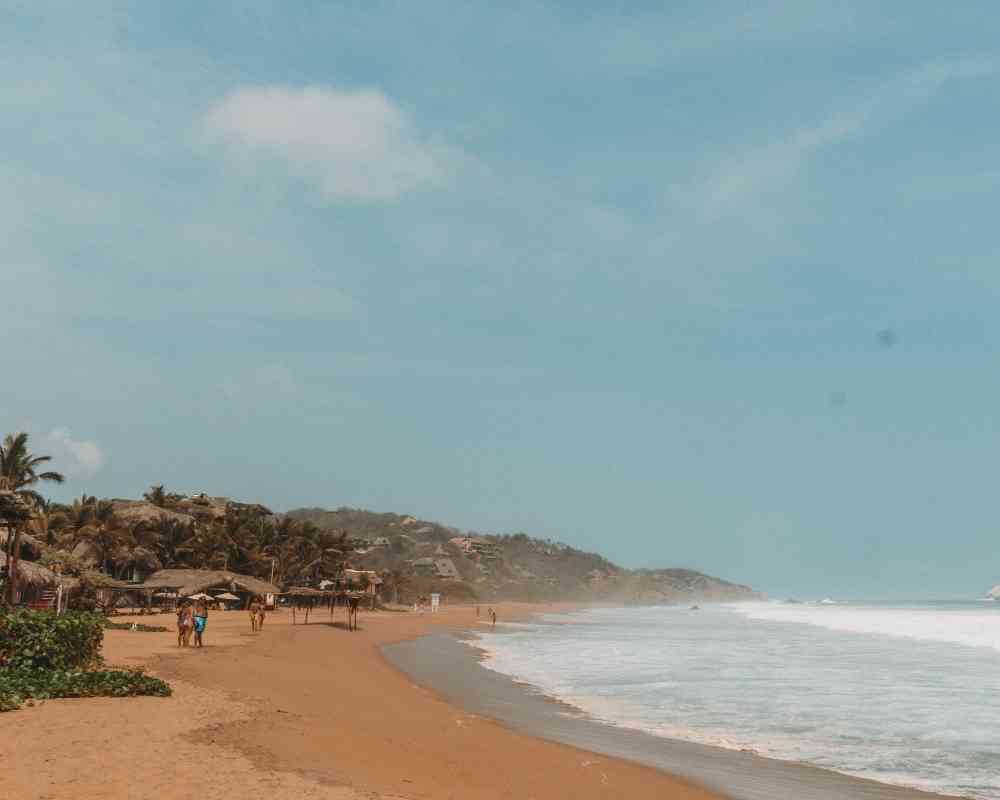 I really really love this beach! There are lots of cafes and I saw a lot of digital nomads in one of the beach cafes.
Lastly, we briefly went to Puerto Angel, a small fishing port town located in the municipality of Pochutla. We didn't do a lot in Puerto Angel as the beach is full of fishing boats.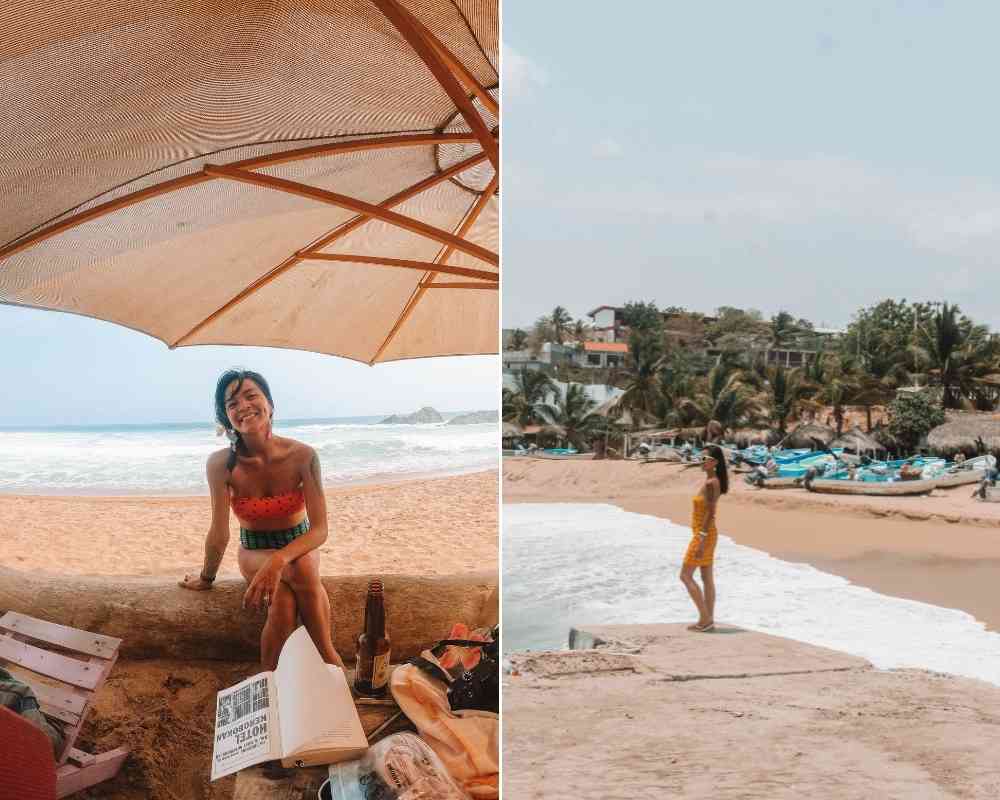 There is a big port there (I mean, really big) but there's also an area where you can swim. We also saw lots of restaurants on the beach.
I feel like both Puerto Angel and San Agustinillo are good for spending a full day in. The drive to Puerto Escondido is about 1.5 hours so if you spend the sunset in this area, you'll still make it to PE in time.
Puerto Escondido: 1.5 hours from Puerto Angel
Beware: the highway from Puerto Angel to Puerto Escondido has a lot of speed bumps. It's a little bit crazy for me to drive on a highway that has a lot of humps but most
Mexican highways are like this to avoid overspeeding. These highways are super wide and there's always no traffic but you will be afraid to overspeed because you won't see the humps coming.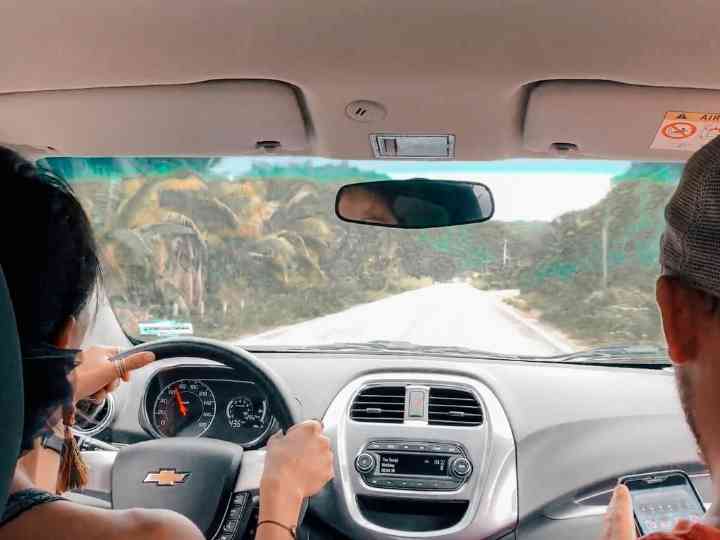 Puerto Escondido is my favorite part of this road trip. This destination has always connected to me in so many ways and forms but I honestly have not had the calling to live here.
I just love coming here to make it my solo getaway. There are a lot of things I can say about Puerto Escondido because I come here quarterly but you can go to my PE archives for that.
Where to stay in Puerto Escondido
There's a lot! But one of my favorites is Bonita Escondida. Only stay here if you are traveling alone and you feel like socializing.
This is a party hostel so only stay here if you are feeling this vibe. Casa Daikiri borders boutique hotel and hostel.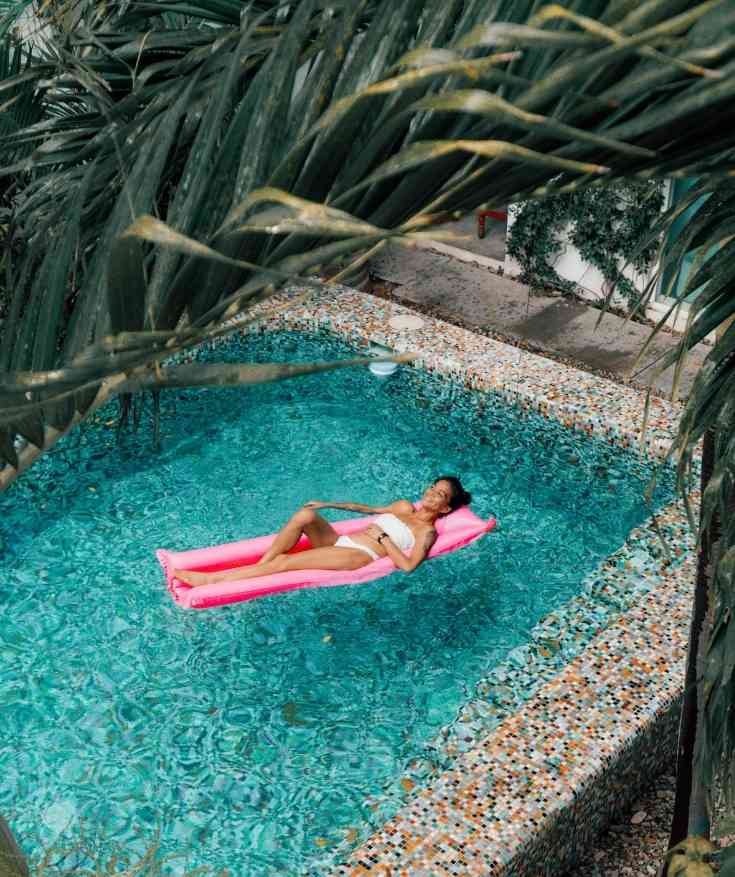 I stayed here last year in a shared dorm. They have a pool, it's super quiet plus the owner is very friendly! He even took me to go to his bar in Zicatela.
Lastly, if you want a really private one, the most affordable is Bikini Beach House which is in a good area in La Punta. It's a boutique hotel for less than US$50, has a king bed, a terrace, but no ocean view.
There are also many vacation home rentals in Puerto Escondido for big groups and couples who want privacy.
Things to do in Puerto Escondido
There are many things to do in Puerto Escondido and I haven't really updated my list. Every time I come here, I just go visit friends and do nothing.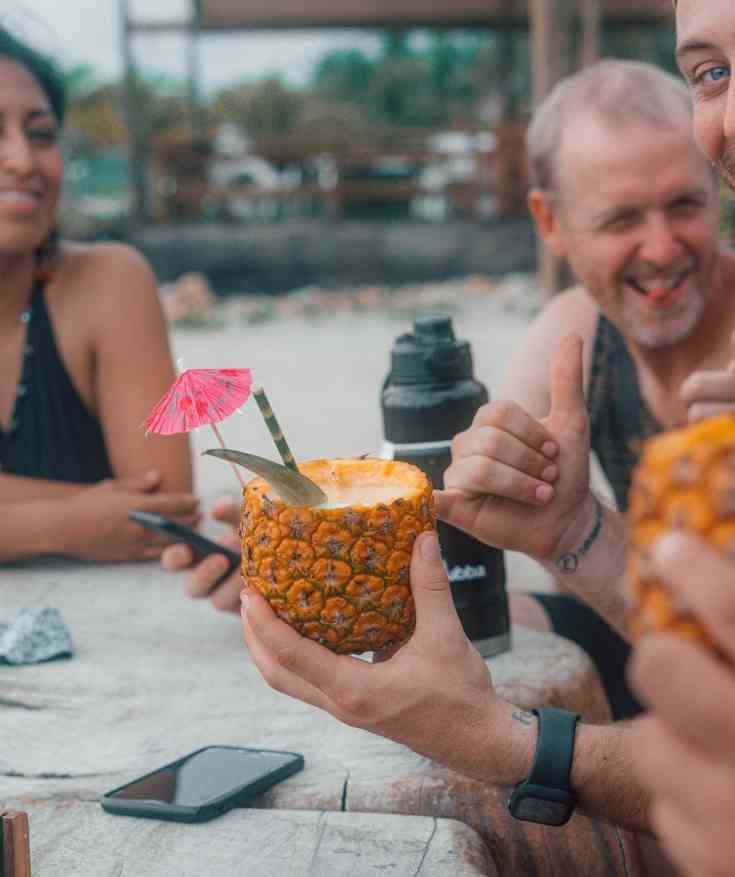 On my April 2021 trip, I didn't even have one single picture on my camera! I was very happy to see my friends who live in PE so I forgot about the work. But my best PE advice is to just go with the flow and don't plan your days.
Just see where your feet take you because it will always take you somewhere. That's the beauty of Puerto Escondido.
Safety in Puerto Escondido
Some American friends have reported minor crimes here but I can't really speak for them since I feel very comfortable in Puerto Escondido.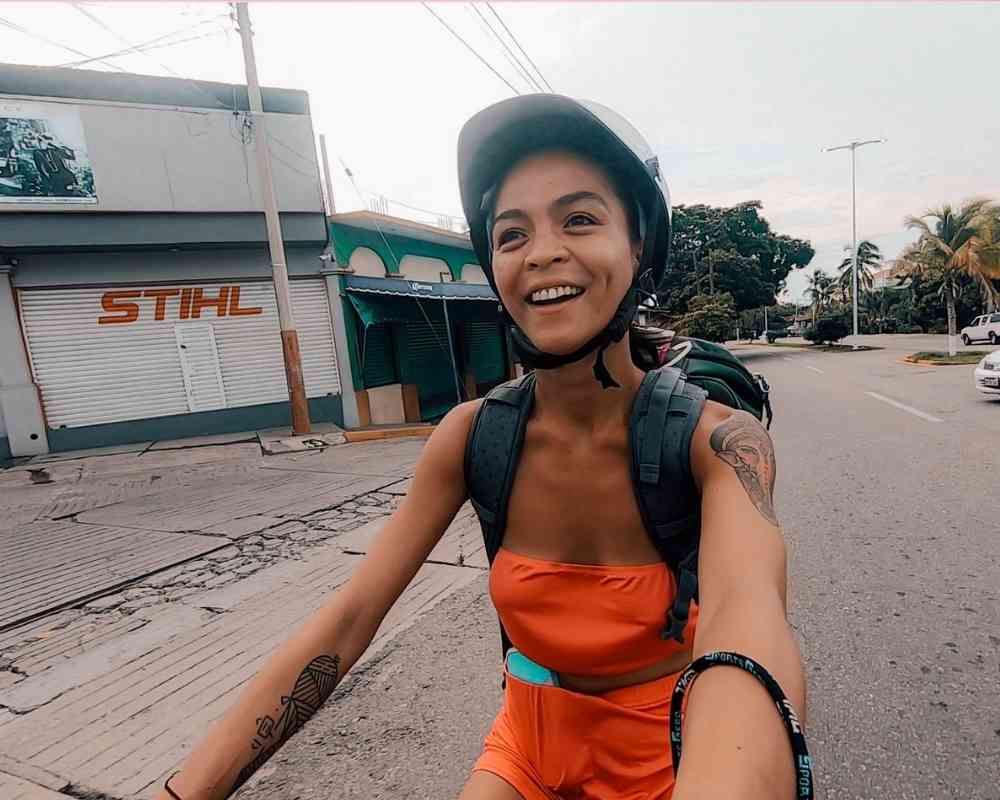 My advice is to just know who you are with, especially when traveling alone, and don't hang out with strangers (foreigners or locals) that you don't feel comfortable with. Always trust your energy.
Puerto Escondido is known to be a party place so don't get drunk if you do not trust the people you are with. To know more, read my article about safety in Puerto Escondido.
San Jose del Pacifico: 4 hours from Puerto Escondido
The best way to finish your coastal/beach road trip in Oaxaca is to mix it a little with the mountains. Luckily, Oaxaca has it all! San Jose del Pacifico is quite a drive from Puerto Escondido.
The roads are winding and when you are the driver, you'll feel like it never ends! I am always the assigned driver of my group(s) so I drove this highway twice and I LOVE IT!
Pine trees, cold weather, and super nice accommodations – San Jose del Pacifico is a Oaxacan gem!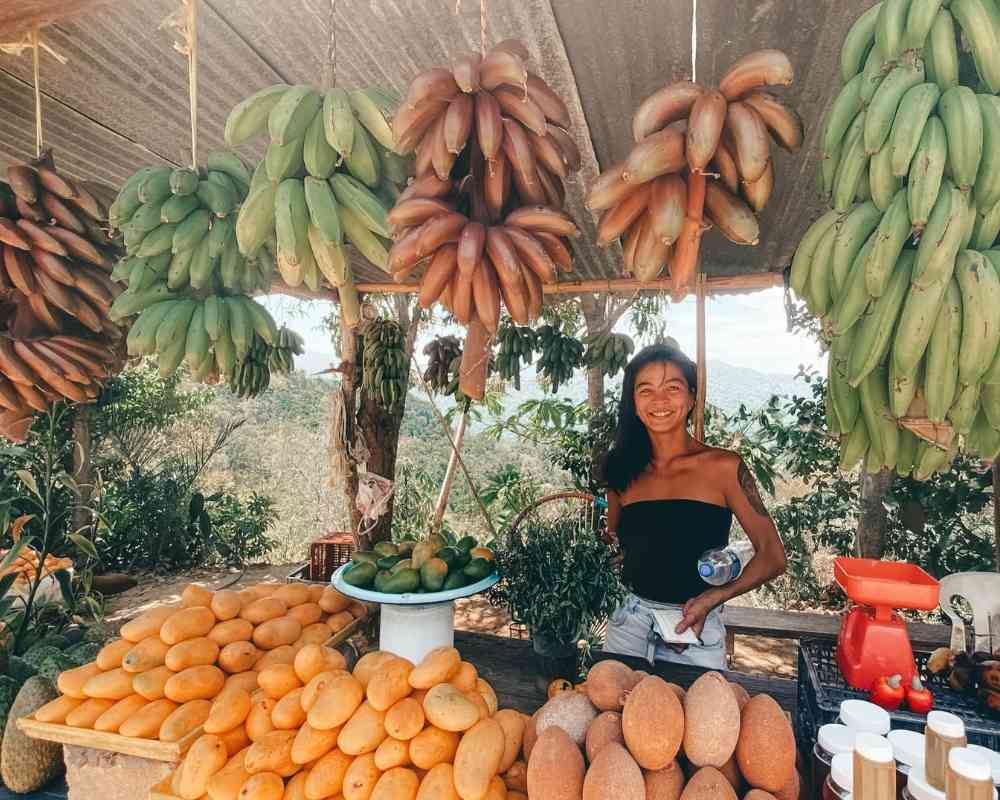 There is another San Jose in Mexico which is San Jose de Los Cabos so it's always best to put 'del Pacifico' to be more specific with your online research.
San Jose del Pacifico is popular for its mushrooms. It is totally legal to take psychedelics here because they have it everywhere.
Be mindful of the season though – they only have it during the rainy season (July – September). In our April 2021 trip, they were totally dry so we didn't have any.
Where to stay in San Jose del Pacifico
I always stay in Cabañas Rancho Viejo because of their super big villa that is great for groups. Cabañas Hernandez has three bedrooms, a large living room with a fireplace (and TV), a fully-equipped kitchen, and a patio overlooking the forest.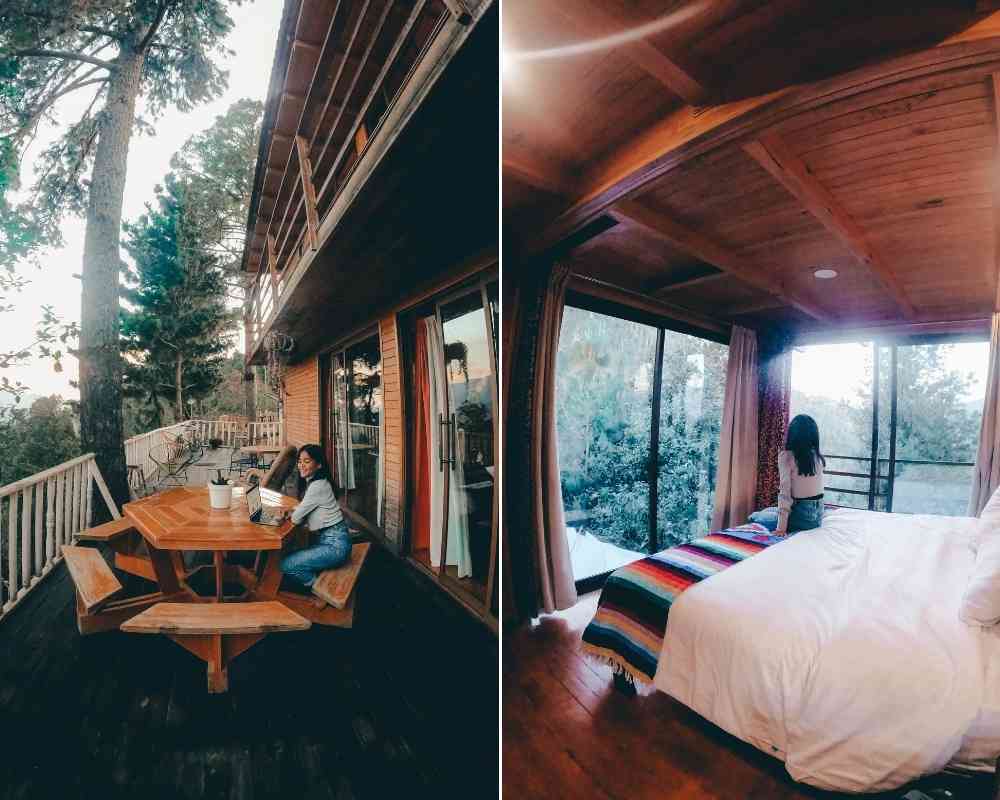 It can accommodate up to 10 people! It also has high-speed wifi so whenever I come here, all I do is work and relax.
Things to do in San Jose del Pacifico
Apart from taking mushrooms, there are lots of hikes within San Jose del Pacifico. These forests will make you feel like you are not in Mexico so take advantage of being outside.
You can also do Temazcal but the ones I had here were not a real temazcal ceremony. I don't really recommend it since I've been to a more legitimate temazcal.
Safety in San Jose del Pacifico
San Jose del Pacifico is a safe area. The locals are very friendly and they will always chat with you. Actually, in the beginning, I thought they didn't speak Spanish here.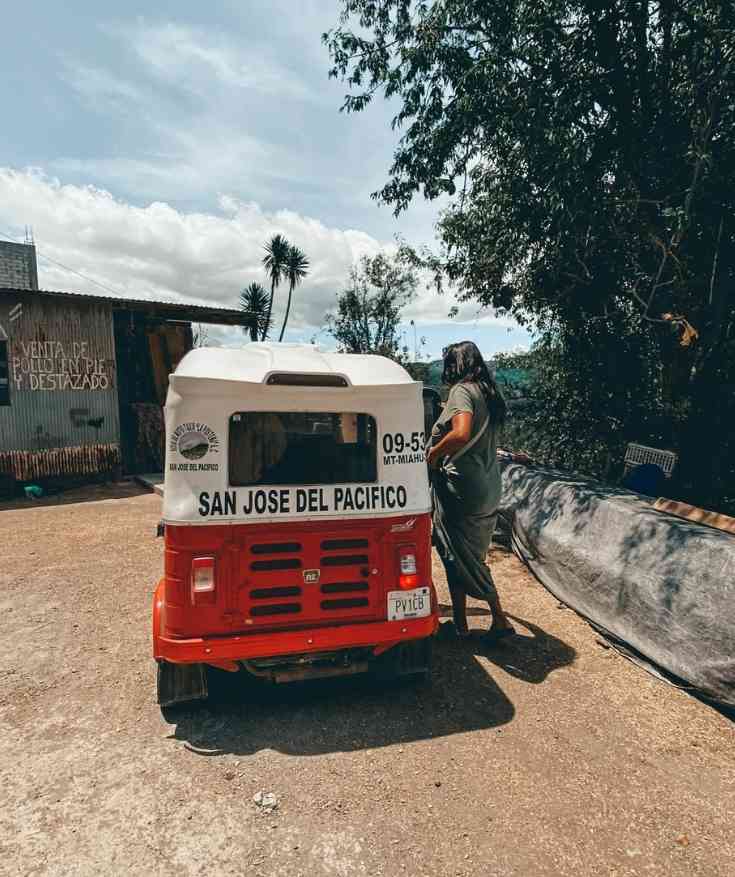 The Mexican locals here are super quiet (unlike us from the lowland pueblos who are always loud) but I guess it's just the mountain culture where people are more reserved.
End in Oaxaca City: 4 hours from San Jose del Pacifico
Oaxaca City is very popular for its dia de los muertos celebrations. Tourists come here for their colorful day of the dead parades but on regular days, in all my visits here, I never really saw it super crowded.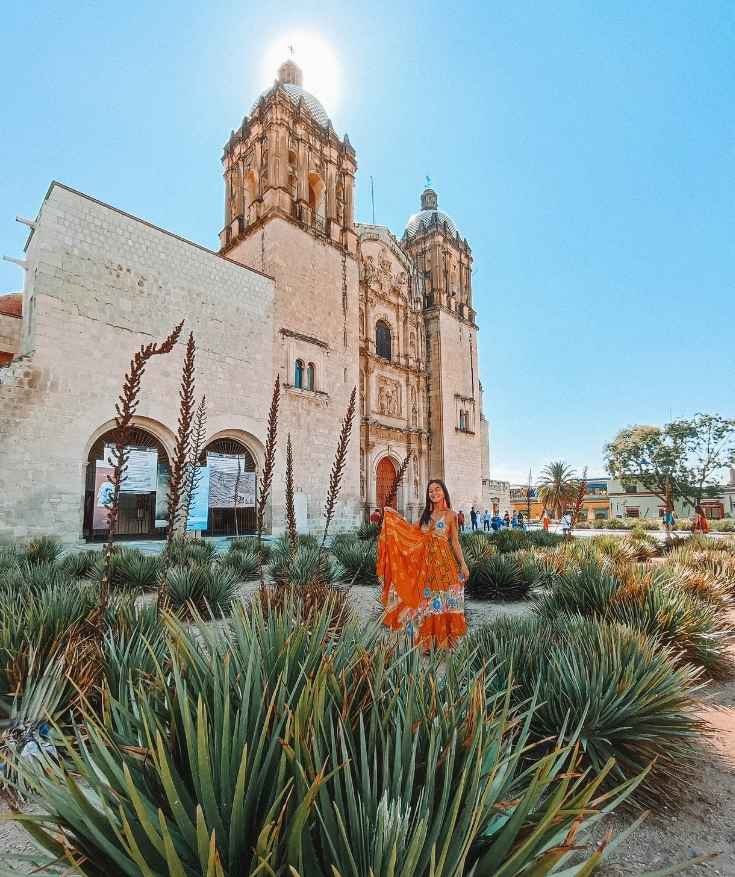 Oaxaca City is culturally rich. If you are a fan of food, this is the best place to explore the food of the state. They have all the good stuff here as Oaxacan food is synonymous with Mexican cuisine.
Where to stay in Oaxaca City
Most of the time I stay with friends but if I don't, I go for Selina Oaxaca. I am not a fan of the brand but I love their location.
It's super close to everything. There are also lots of B&Bs in Oaxaca if you want a little fancy colonial city stay.
Things to do in Oaxaca City
People actually come to Oaxaca City because of its popular sites like Hierve del Agua. However, this is outside the city. You still have to travel to go here.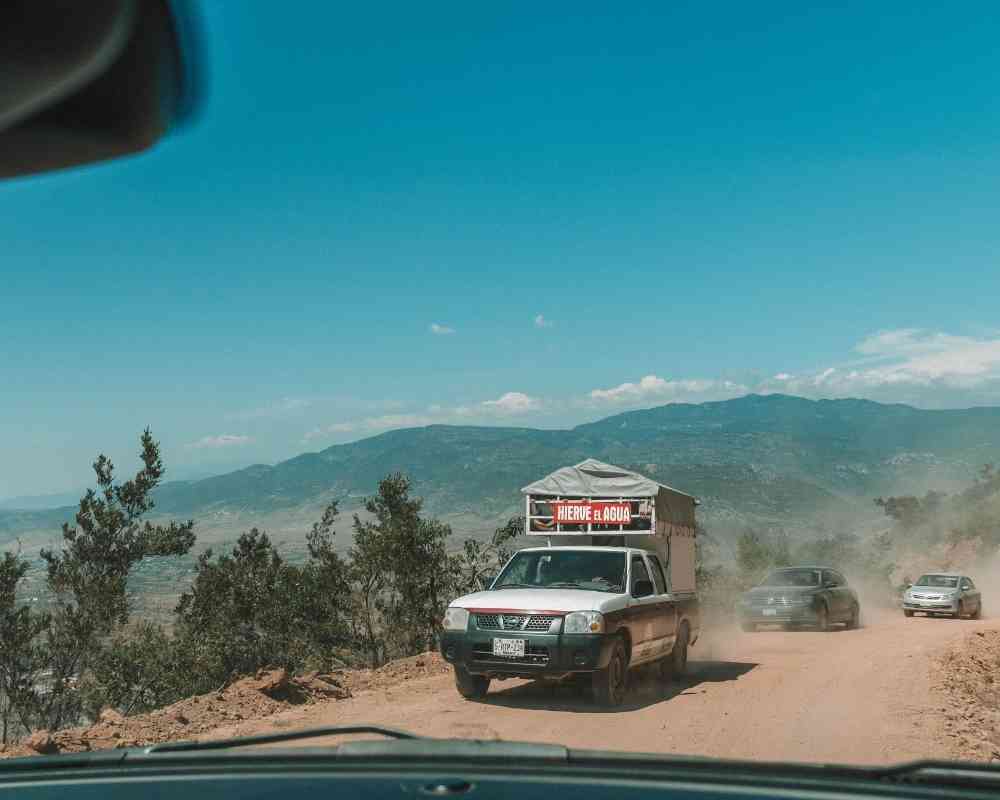 Within the city, you can visit the Zocalo markets, explore the many restaurants, discover the nightlife, and just admire the colors of Oaxaca de Juarez. You don't need to go far – there are so many things to do in Oaxaca!
Safety in Oaxaca City
I've walked here a lot at night by myself and I feel very safe here. However, this feeling comes from having local friends here and knowing the Oaxaca City layout very well.
I have not heard anyone get harmed here so I can only speak for myself. I feel safe in Oaxaca.
✈️ Ready for your trip to Oaxaca? If you need more information about planning your road trip, I'd be happy to update this post – just leave a comment below!
Trisha traveled to Mexico in 2018 and after a year, she found herself obtaining a 4-year residency visa in Mexico. She is the Editor-in-chief for our Living in Mexico Series which has helped over 3,000 Americans move to Mexico with ease. Trisha currently resides in Cabo San Lucas, Baja California Sur.