This Oaxaca Airport guide will provide essential information and insider tips for a seamless journey through Oaxaca International Airport.
Oaxaca International Airport, also known as Xoxocotlán International Airport, is located in Oaxaca de Juárez, a vibrant city in the southern region of Mexico.
With its IATA code OAX, the airport serves as a gateway to the culturally and historically rich Oaxaca State. As a major regional transportation hub, it offers domestic and international flights, connecting Oaxaca to major cities in Mexico, the United States, and Central America.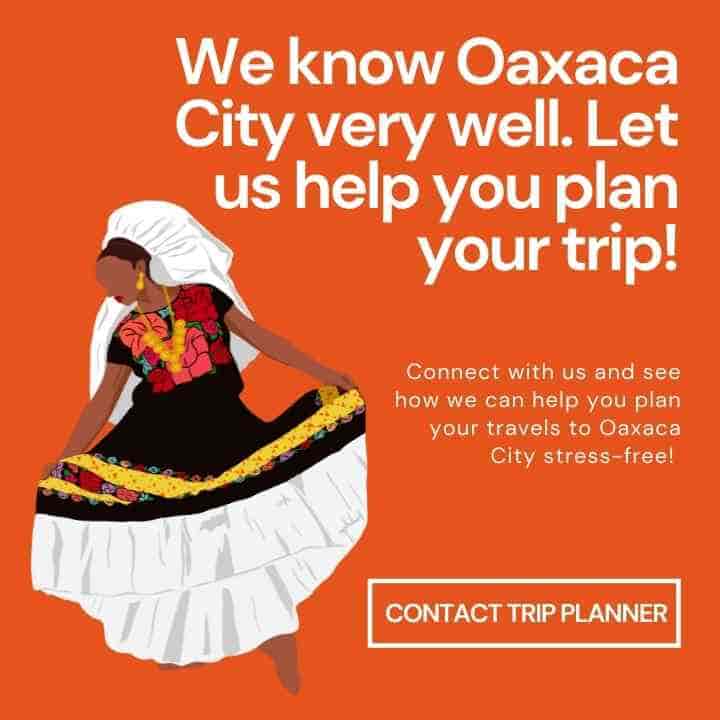 With a modern terminal, Oaxaca International Airport has various amenities, such as restaurants, shops, and car rental services, to ensure a comfortable and enjoyable experience for travelers.
In this Oaxaca Airport guide, we'll provide essential information and insider tips for a seamless journey through Oaxaca International Airport.
We'll cover everything from transportation options and dining recommendations to navigating the airport's terminal and finding the best local souvenirs.
So, whether you're arriving for a leisurely vacation or a business trip, our Oaxaca Airport Guide will help ensure a stress-free and enjoyable travel experience.
🧐 Questions about Oaxaca Airport transfer? Ask us on Tiktok.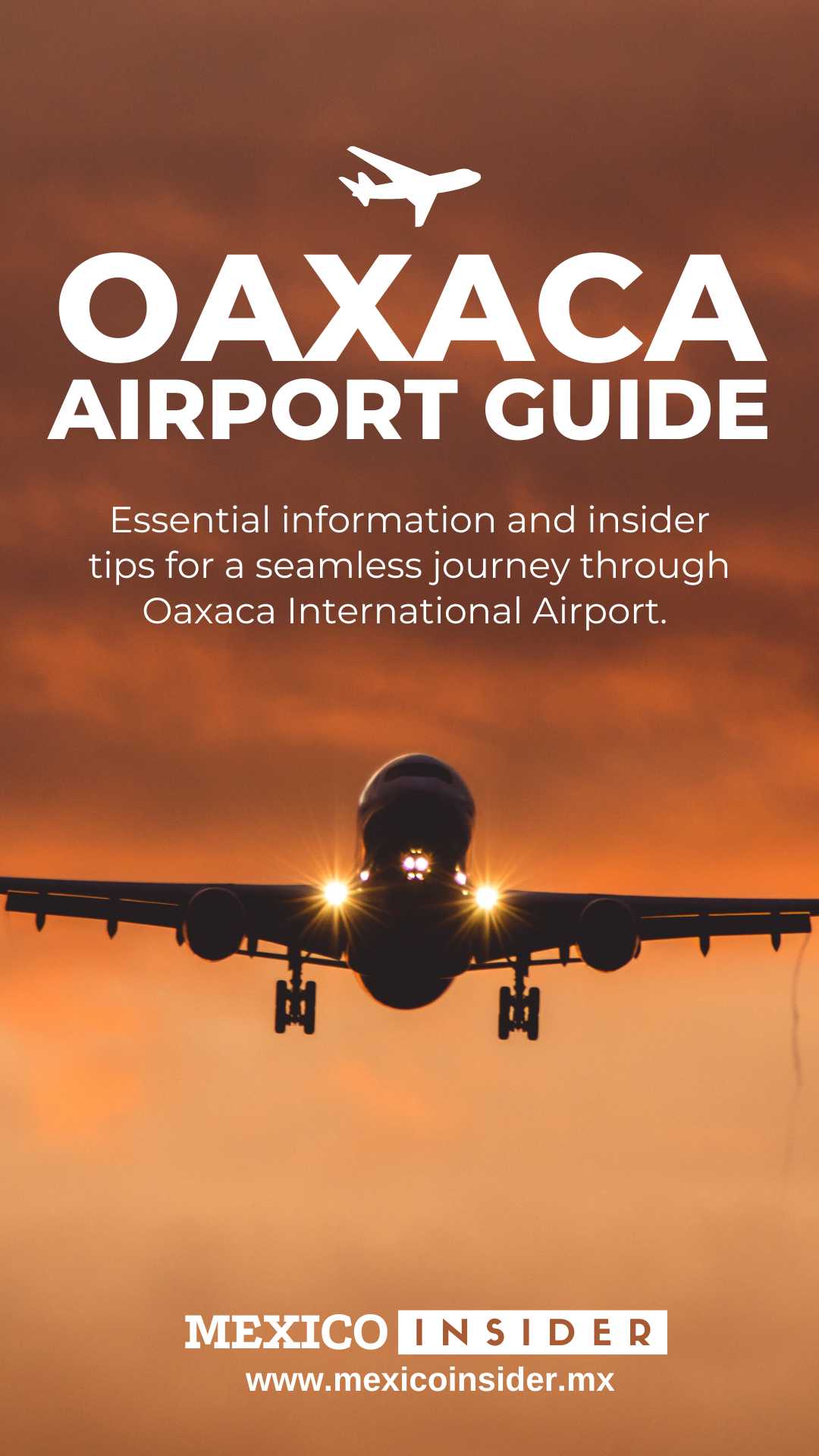 🔗 Oaxaca Airport: quick links
🛬 Oaxaca Airport code
The Oaxaca Airport, the Xoxocotlán International Airport, is assigned the three-letter IATA airport code of OAX. This code is used by airlines and airports to identify the airport in flight schedules, reservations, and other airline-related activities.
So if you're planning to travel to Oaxaca, look for the OAX airport code when booking your flight or searching for flight information online. This will help you identify the correct airport and ensure that you arrive at your destination on time.
🗺️ Oaxaca Airport Map
🛣️ How far is Oaxaca Airport from the city center?
Oaxaca International Airport, also called Xoxocotlán International Airport (OAX), is located approximately 9 kilometers away from the city center of Oaxaca City.
The travel time from OAX to the city center can vary depending on traffic and mode of transportation, but it typically takes about 20-30 minutes by car. Meanwhile, if you are traveling by public bus, it might take another 10 extra minutes.
🚗💨 Oaxaca Airport Car Rental
There are many ways to rent a car upon arriving at Xoxocotlán International Airport. This is the easiest way to get to the Oaxaca City Center and will only take at least 20 minutes.
You may want to rent a car if you travel with a few people or a lot of luggage and wish to see places outside Oaxaca City and the beaches. However, it's important to note that parking can be quite a challenge since Oaxaca City has narrow streets.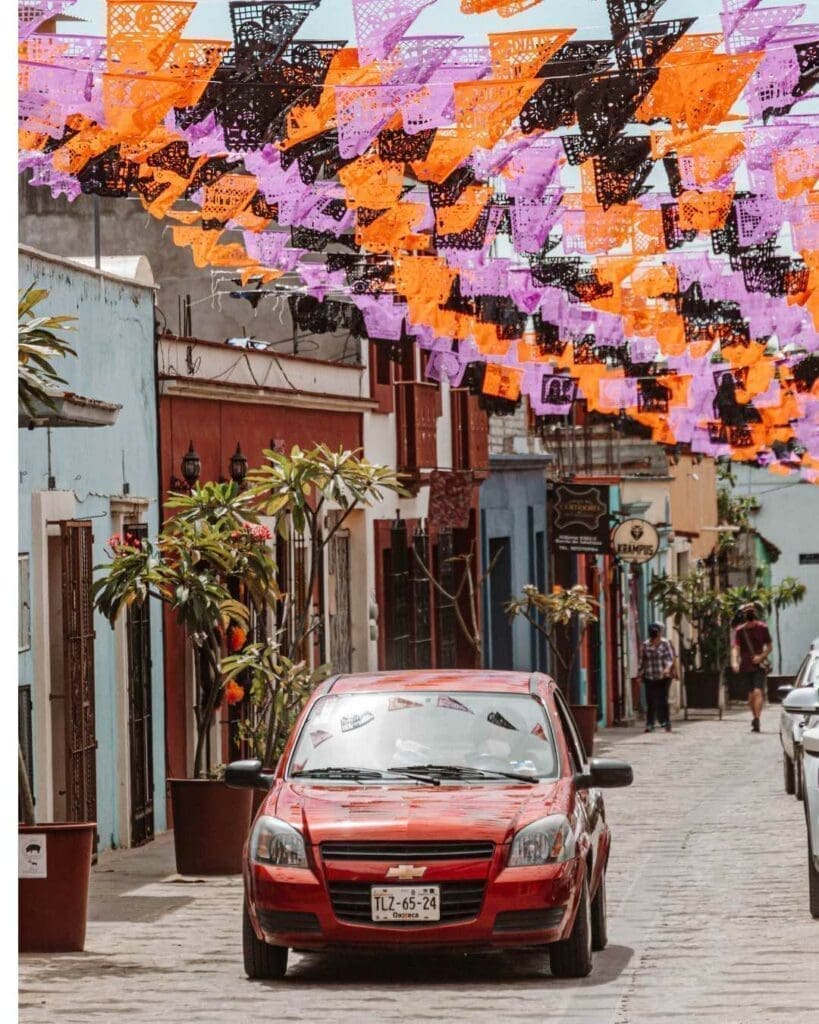 Still, if you decide to get one, you can book in advance some rental cars at the airport online and choose from different service companies. On average, the cheapest car rental you can get for a day is around $30 USD.
🚐 Oaxaca Airport Transfer
Before arriving at Oaxaca Airport, booking an airport transfer to your hotel in Oaxaca City or nearby neighborhoods might be a great idea. This makes your trip hassle-free, especially if you are with a few people or have heavy luggage.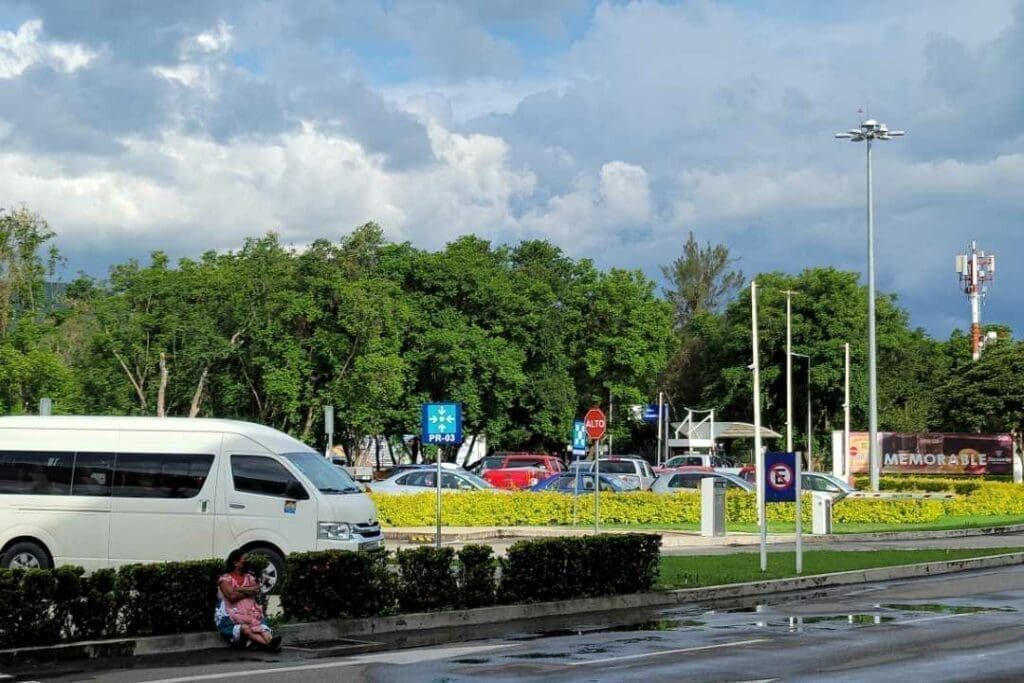 For only $55 USD, you already get an airport transfer that will directly pick you up at the airport and bring you to your accommodation safely. Payment already includes toll and parking fees, plus Whatsapp support from the service provider.
🏧 Oaxaca Airport ATM machines
Although it is possible to carry some cash from your hometown, you will most likely need more money upon arriving in Oaxaca. This is because not all places in the city may accept credit cards, so it's better to have one with you.
And yes, ATMs are available at Oaxaca International Airport for those who need to withdraw cash or perform other banking transactions.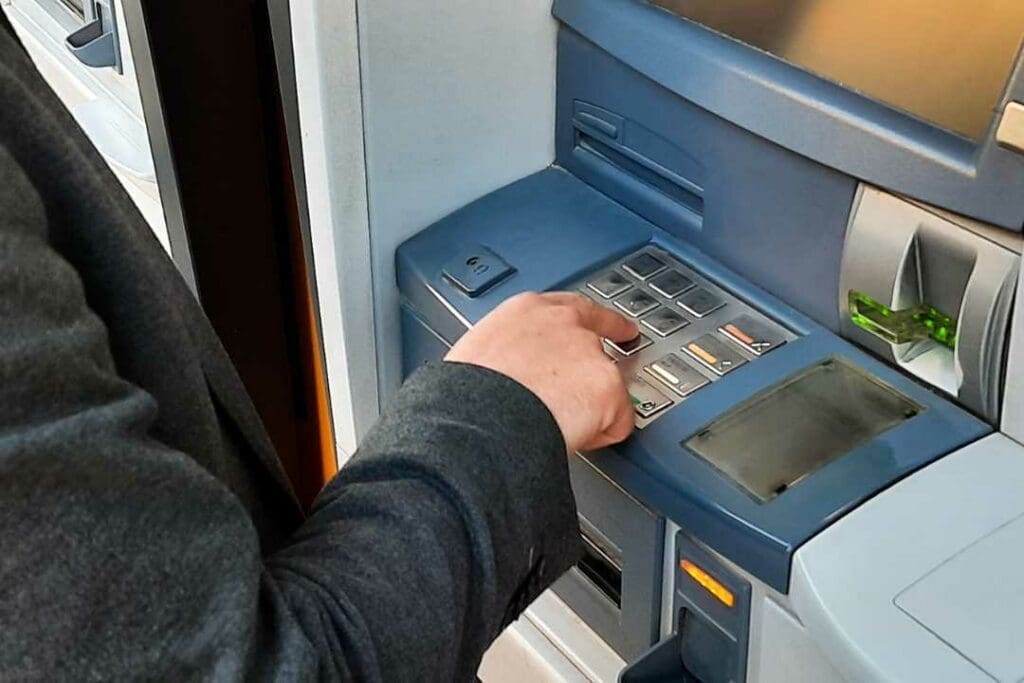 ATMs at the Oaxaca Airport are located in the airport's main terminal building and can be accessed by passengers and visitors. Bancomer, Cardtronics, and Santander operate them. They are usually Oaxaca's most reliable and trusted banks, so doing your transactions with these ATMs is recommended.
☕ Support this blog's honest and transparent journalism. Help us add value to what we are sharing. Keep Mexico Insider FREE for all by donating to our coffee fund. Muchas gracias!
💵 Oaxaca Airport money exchange
If you have carried some USD when traveling to Oaxaca City, you can easily exchange them into Mexican pesos through the money exchange houses in the airport.
These exchange services are located within the airport terminal and offer a convenient option for visitors who need to obtain local currency upon arrival. Some money exchange services available at the airport are Global Exchange and InterCambio Express. They have a variety of branches not just within the airport but around the city.
In addition to these money exchange services, it's also worth noting that the best exchange rates can often be found at some banks or ATMs inside the airport. For example, Bancomer's branch within the airport offers currency exchange services and other banking services.
⁉️ FAQ: Oaxaca Airport
What airport do you fly into for Oaxaca?
People traveling to Southern Mexico, including Oaxaca City, will fly directly to Xoxocotlán International Airport (OAX). This main airport serves the region's domestic and international flights and is located around nine kilometers from the center of Oaxaca City.
What airlines fly to Oaxaca Mexico?
Several airlines fly to Oaxaca, including local and international airlines. The regional commercial airlines that operate in the Xoxocotlán International Airport are Aeromexico, Volaris, and VivaAerobus.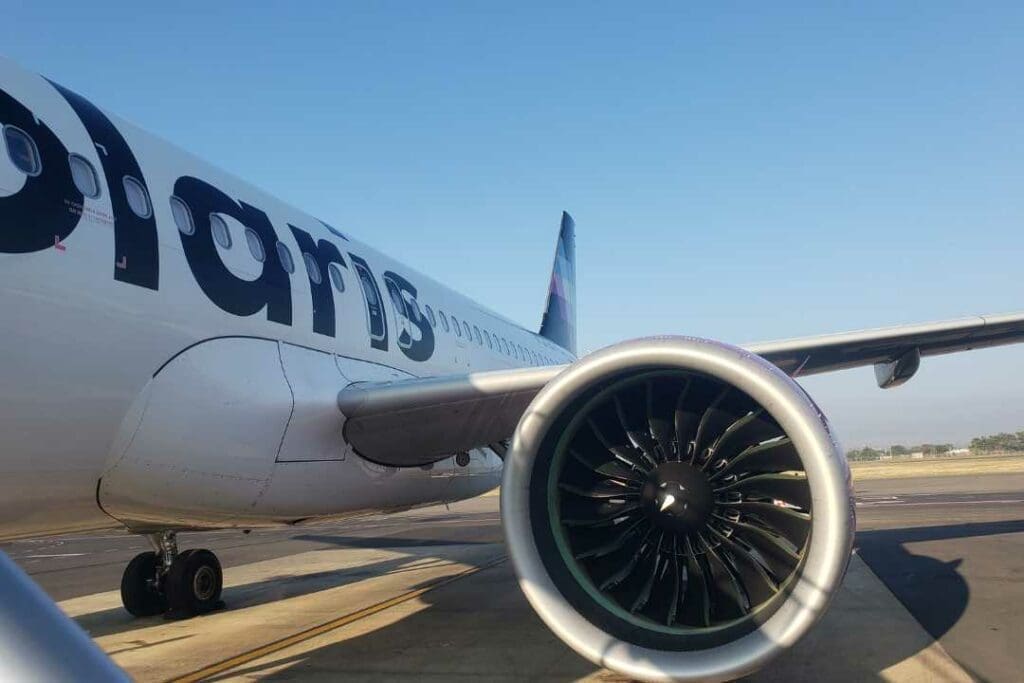 These depart from anywhere within Mexico. Meanwhile, the international airlines from almost the USA are United Airlines, American Airlines, and Volaris.
Can you fly from Mexico City to Oaxaca?
Yes, flying from Mexico City to Oaxaca City is possible. Many airlines operate direct flights between these cities, including AeroMexico, Viva Aerobus, and Volaris. The flight time from Mexico City to Oaxaca City usually takes around 1 hour, making it convenient and easy to travel between the two destinations.
Can you go shopping at Oaxaca Airport?
Definitely! There are several shopping options available at the Oaxaca Airport. You can buy from duty-free shops and purchase souvenirs, gifts, and other items.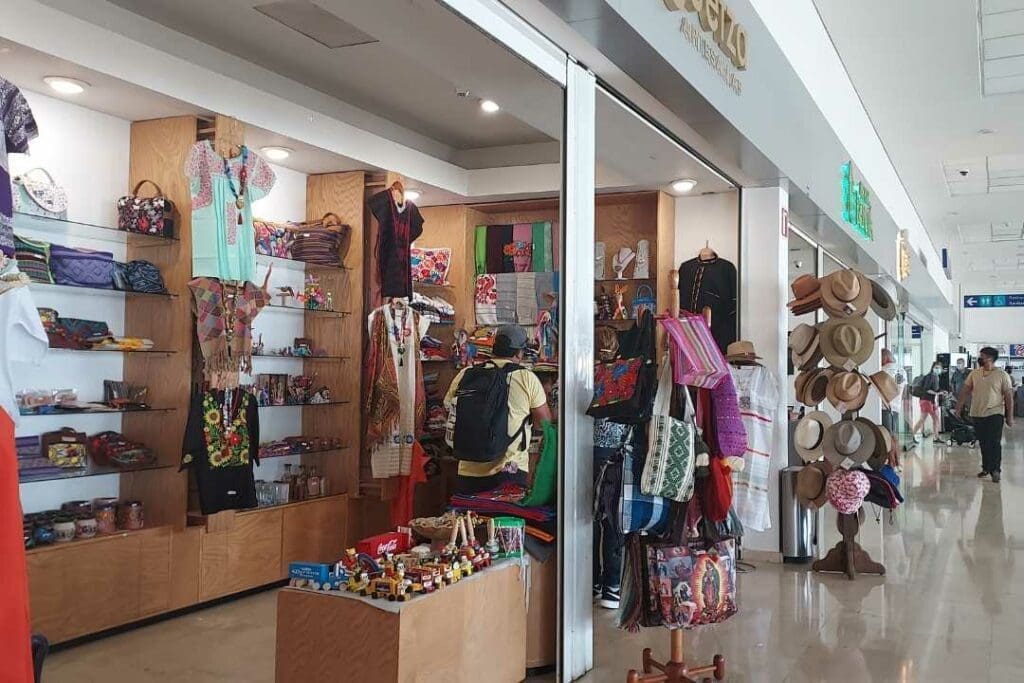 But note that these stores are usually only in the international arrivals area of gateway airports. So, buying at your first entry point into the country is best if you take a domestic flight with a connection.
Is there a lounge at Oaxaca Airport?
Yes! For travelers seeking a more comfortable and exclusive experience while waiting for their flight, Oaxaca Airport provides a lounge that is available for use.
Operated by the Global Lounge Network, The Lounge: Landside is located on the airport's second floor. It can be accessed if you head towards the arrivals area and approach the Lounge Information Desk across from the car rental kiosks.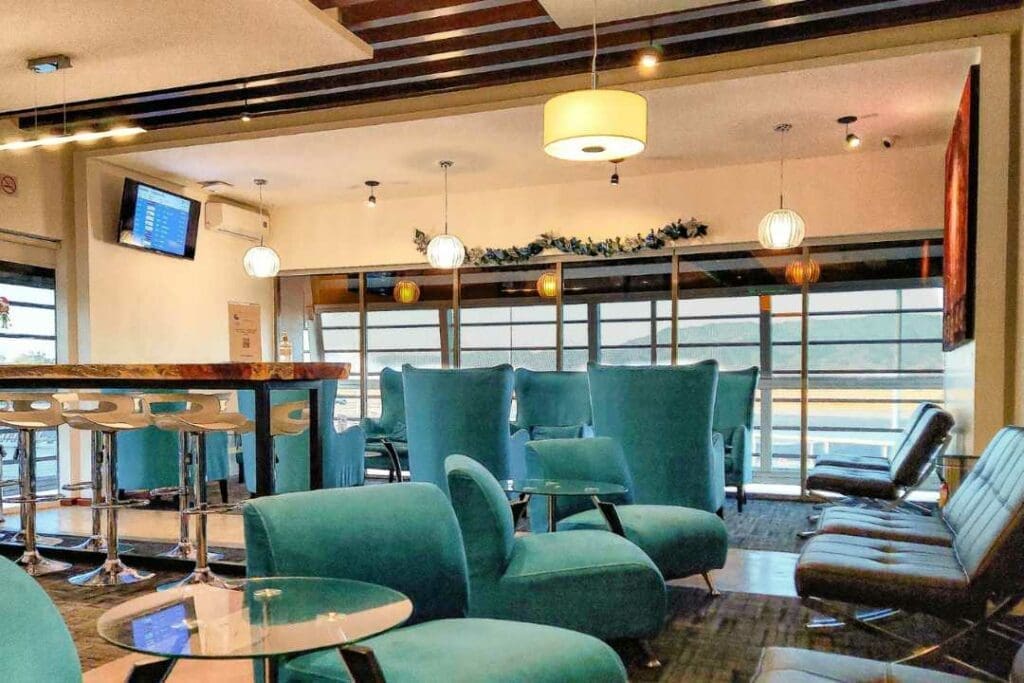 This lounge offers a variety of amenities, including comfortable seating, complimentary snacks and beverages, and high-speed internet access.
In addition to these amenities, a VIP Lounge is available for travelers with a membership with an airline. The VIP Lounge has shower facilities, a bar, and a separate smoking area.
Is there free wifi at Oaxaca Airport?
As digital connectivity has become increasingly important in our daily lives, Oaxaca Airport offers travelers the convenience of wireless internet access. So, yes, there is free Wi-Fi at Oaxaca Airport.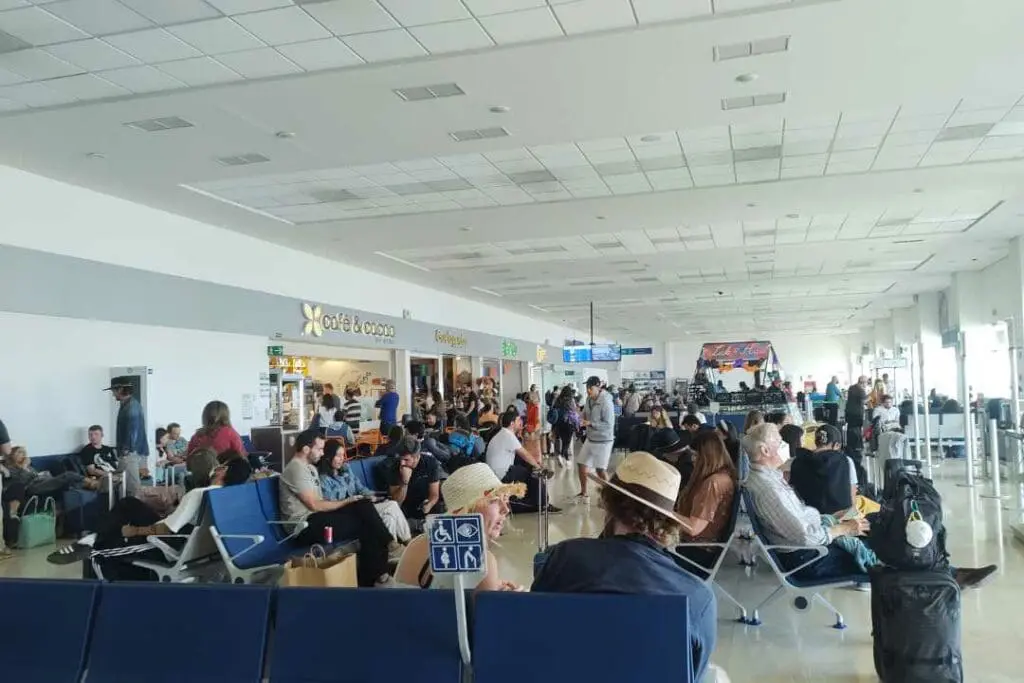 ASUR Network provides internet connection in all of Oaxaca Airport. So, if you need to check your email, catch up on work, or browse the web while waiting for your flight to Oaxaca Airport, the internet s readily available and easy to connect to.
Are there restaurants at Oaxaca Airport?
Yes, Oaxaca Airport offers a variety of dining options for travelers to enjoy during their stay. You can find whatever may suit your cravings and taste from fast food, coffee shops, and sit-down restaurants.
Among the few restaurants inside the Oaxaca Airport are Recuerdame (full-service restaurant), Snack Bar Cafe y Cacao, and Delicatessen Calenda.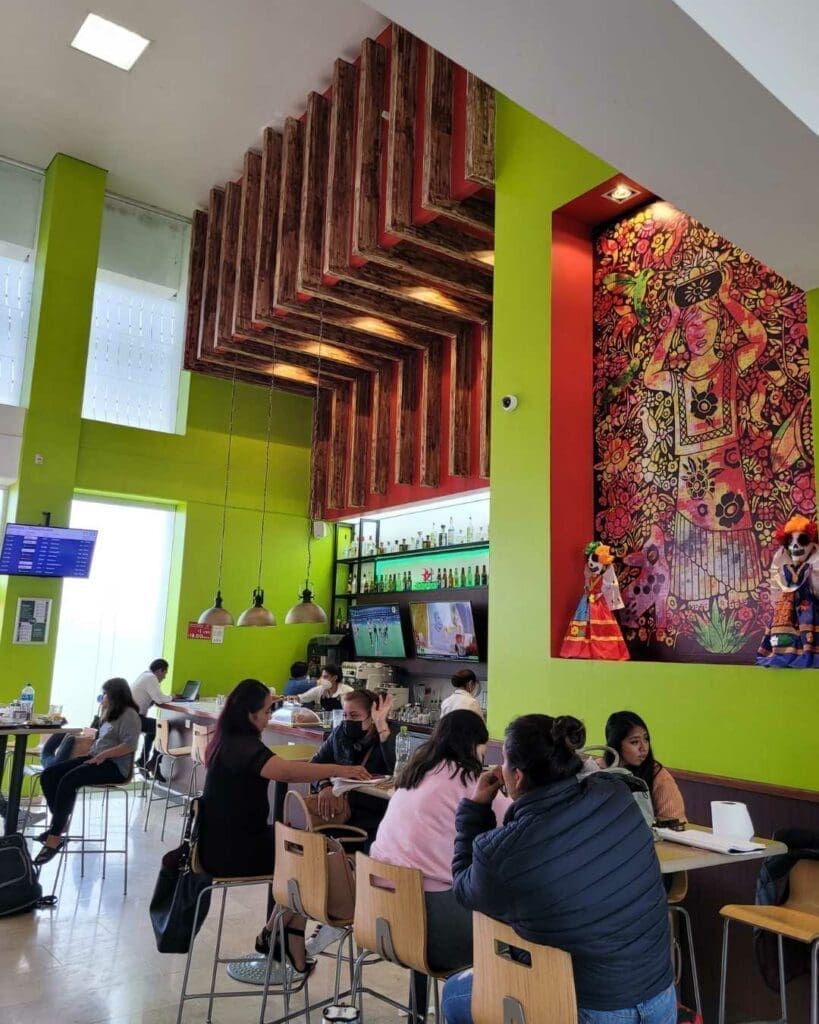 So if you want to enjoy a hearty meal inside the airport, you can always visit Recuerdame. But if you're up for a quick bite or a caffeine fix, Snack Bar Café y Cacao provides a variety of light refreshments and coffee-based drinks.
In addition, Delicatessen Calendar is a convenient option that offers snacks, beverages, and even travel essentials (dry goods) on the go.
Trisha traveled to Mexico in 2018 and after a year, she found herself obtaining a 4-year residency visa in Mexico. She is the Editor-in-chief for our Living in Mexico Series which has helped over 3,000 Americans move to Mexico with ease. Trisha currently resides in Cabo San Lucas, Baja California Sur.