Should you sign up for Frida Kahlo Museum tours or visit on your own? Here are the few top-rated tours we love (with prices and reviews).
Frida Kahlo Museum, located in the Coyoacán borough of Mexico City, is Frida Kahlo's former residence, where she was born, lived, and died. It offers an intimate look into her personal life, both the joys and the sorrows, which greatly influenced her art.
Many of her most famous works are displayed in the museum, providing an up-close view of her unique artistic style and the intense emotion that defines her work.
🇲🇽 Want a customized and personalized Frida Kahlo Museum tour? We can arrange that for you according to your travel preference![Chat with us]
The museum also houses many personal items, such as her clothing, jewelry, and bed, adding an extra layer of connection to this iconic figure.
For those interested in art, history, or the life of Frida Kahlo, the museum is a fascinating and rich experience.
Here are our best picks for the best Frida Kahlo Museum tours in Mexico City.
Plan your trip to Mexico with us! Get expert travel advice and customized trip-planning itinerary from our local experts on the ground.
💲 Prices for Mexico City Frida Kahlo Museum tours
If you are visiting the Frida Kahlo Museum on your own, you must purchase tickets online (about 1-3 months ahead). The tickets cost 250 pesos ($15 USD) for foreigners.
Teachers, students, and seniors who can present valid identification only pay 30-50 pesos ($1.50 – $3 USD).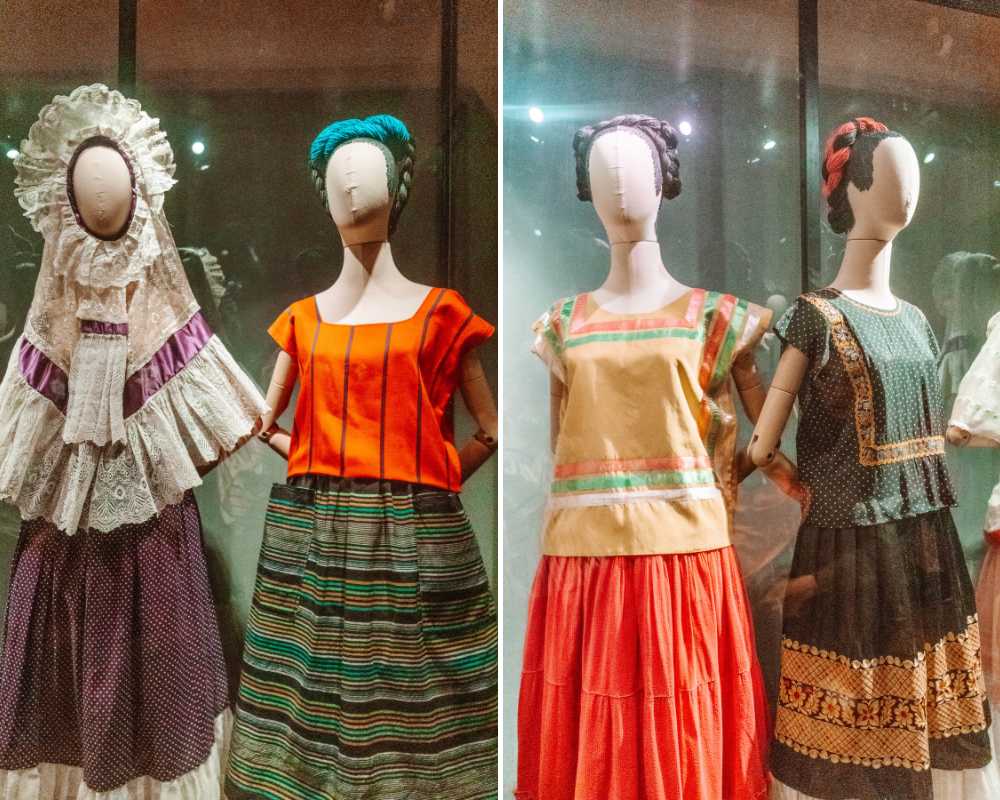 Overall, this is cheaper but requires a lot of logistics, so many travelers prefer to book tours.
Frida Kahlo Museum tour prices start at $65 USD since they are combined with other activities like Xochimilco, Coyoacan neighborhood visits, and more attractions.
🏆 Top recommendation: In a hurry? Our vote for the best tour is the Frida Kahlo Museum, UNAM, Coyoacan, and Xochimilco combo, reviewed by over 3,500 travelers.
🖼️ Best Frida Kahlo Museum tours
Frida Kahlo Museum tour with tickets
⏰ 2 hours
💲from $69 USD
➡️ Book it here
To save you from the hassle, get to discover the profound artistic expressions of Frida Kahlo through her captivating paintings and sculptures as you join this small group tour to Frida Kahlo Museum.
With group sizes limited to 10 participants, you can expect a personalized experience and individual attention from your professional guide throughout the tour.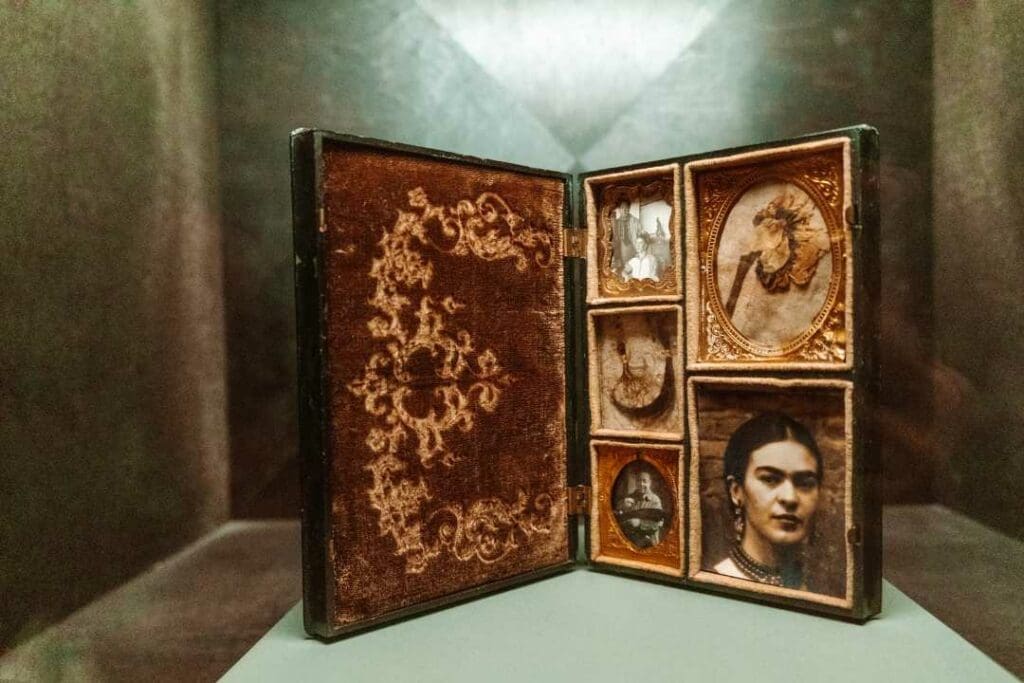 Our guide Neene was excellent! She spoke English well and provided with a comprehensive glimpse of Frida's life and art. Neene also helped suggest other options for our time. The museum is extremely well done and even better with a passionate, knowledgeable guide. I highly recommend this tour and company.

Cynthia [Read more reviews]
You will be picked up from a certain point and will be guided inside the Museum without the need to wait in line.
👍🏽 What to love: The guide is hands-on with the groups, very informative, and can communicate in English well.
Diego Rivera and Frida Kahlo Museum tours
⏰ 6 hours
💲from $34 USD
➡️ Book it here
Frida Kahlo Museum is one of the most popular cultural attractions in Mexico City and is usually packed with tourists and visitors.
In this Diego Rivera and Frida Museum tour, get the privilege to skip lines and have pre-reserved tickets to enter Casa Azul.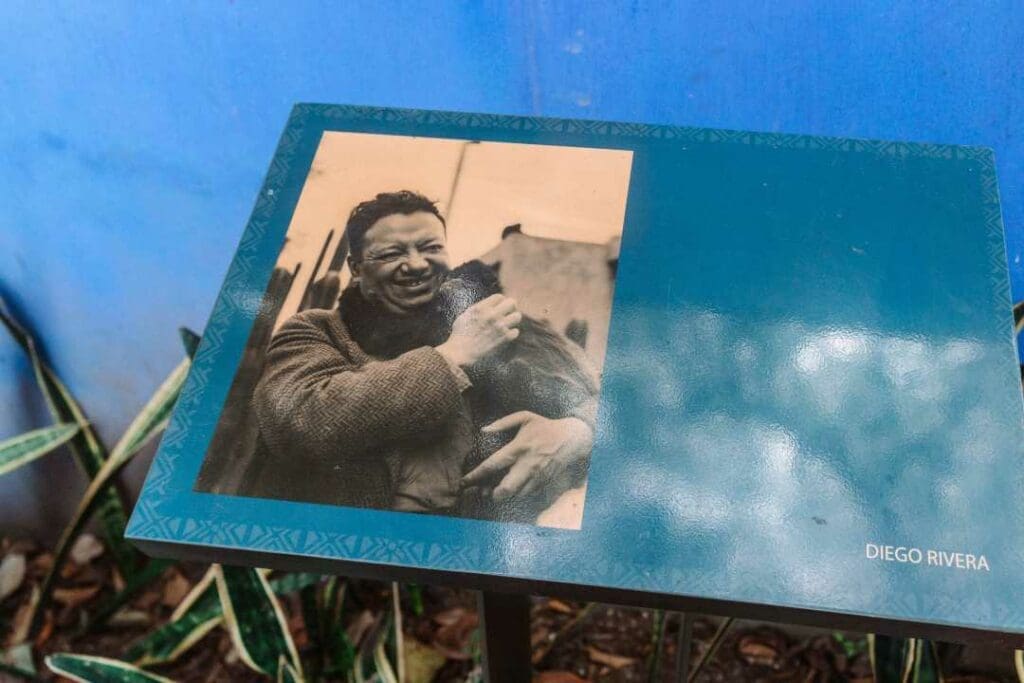 Simply wonderful. If you are a Frida Kahlo fan, this is a must visit. Really well put together exhibition with many, many beautiful examples of her and Diego's work.

D. Barnett [Read more reviews]
Aside from the Frida Kahlo Museum, you'll also be able to visit the Anahuacalli Museum, where a collection of indigenous art pieces assembled by Rivera is displayed in about 23 rooms.
Coyoacan, Frida Kahlo Museum, Xochimilco and UNAM
⏰ 10 hours
💲from $41 USD
➡️ Book it here
Save time and effort by booking a tour that will take you to Frida Kahlo Museum and some of Mexico City's best sites.
The tour begins with a visit to Coyoacán, where you'll delve into the captivating history of this colonial neighborhood.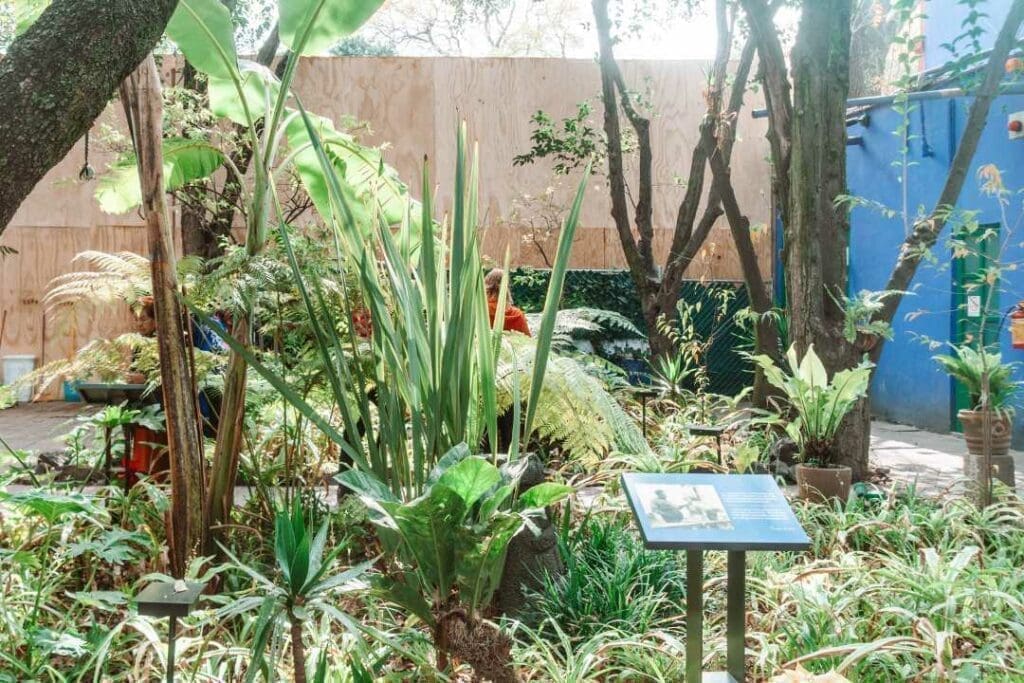 A terrific tour with wonderful, gifted, and knowledgeable guides. We were originally inspired to visit Frida Kahlo's house, and then found we enjoyed everything else.

Greg [Read more reviews]
After strolling through its charming streets, visit the oldest university in North America, and then head to the Frida Kahlo Museum to discover the secrets of Kahlo's extraordinary life and artwork.
Afterward, you'll also embark on a scenic journey to Xochimilco, a UNESCO World Heritage site famous for its picturesque canals.
Here, you'll have the chance to hop aboard a traditional 'trajinera' boat and float along the serene waterways, surrounded by lush vegetation and colorful floating gardens.
This is one of the highly rated Frida Kahlo Museum tours, reviewed by over 3,000 travelers!
Private tour of the Frida Kahlo Museum
⏰ 4 hours
💲from $63 USD
➡️ Book it here
Visiting Frida Kahlo Museum usually requires long waiting lines, but on this tour, you are guaranteed entry with pre-reserved tickets.
Aside from the famous residence of Frida Kahlo, Casa Azul, you'll also have access to the Diego Rivera Anahuacalli Museum and a chance to visit a local coffee shop.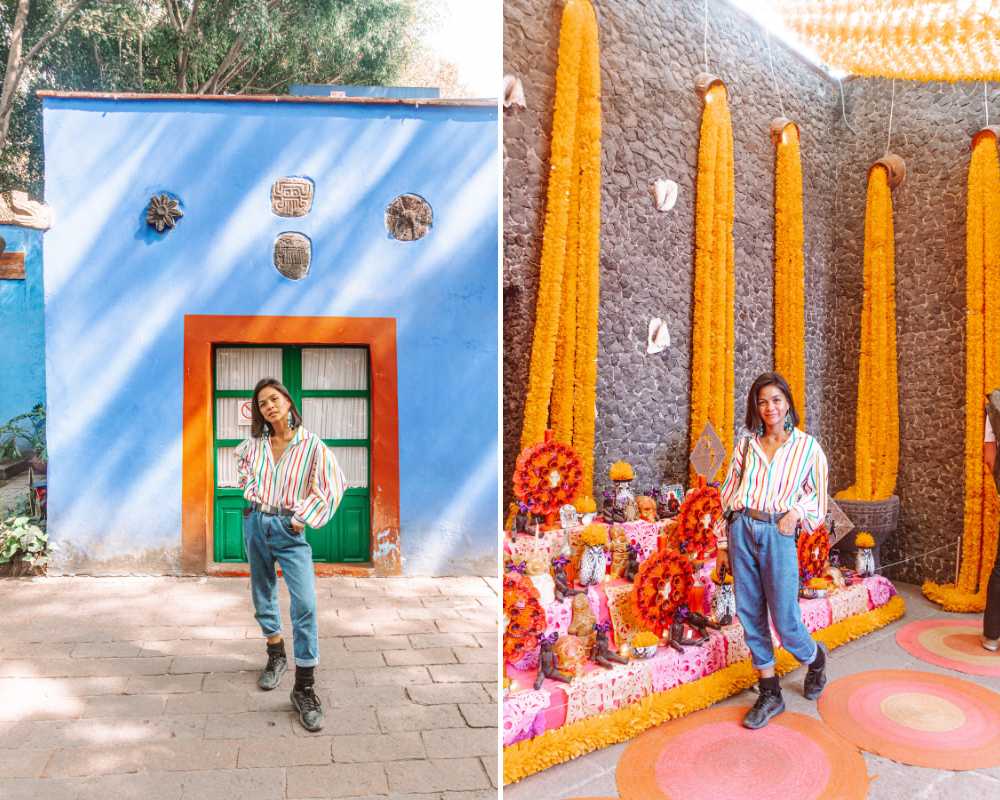 Jona was such a wonderful guide and storyteller! There is so much that we wouldn't have learned if we hadn't gone through the museum with him. I also love that the tour was more than the museum itself. Walking around Coyoacan and learning about the neighborhood was such a great way to end the tour. Thank you, Jona!

Danielle [Read more reviews]
At Casa Azul, admire the intimate spaces, original artworks, and personal artifacts that provide insight into their lives and creative processes.
In the Diego Rivera Anahuacalli Museum, you can see an impressive collection of pre-Hispanic figures.
☕ You can upgrade your tour to include visiting a local coffee shop to try artisanal bread and Mexican Coffee – best to cap off the time.
Frida Kahlo Museum tour on a bike + churros
⏰ 4 hours
💲from $75 USD
➡️ Book it here

Get to roam the cobblestone streets of Coyoacan riding a bicycle before you head to the Frida Kahlo Museum. You'll enjoy picturesque streets and cultural heritage on a scenic bike ride through the historic Coyoacan neighborhood.
In this tour, bicycles and helmets will be provided for all participants to ensure a safe and enjoyable ride.
Hadn't ridden a bike in years so I was hesitant but so glad we did this. We had a blast riding the bikes around Coyocan, and stopping throughout town. A highlight was the atole and churros but that atole, wow! Tony was very knowledgeable and helpful, too.

Roxana [Read more reviews]
At the Museum, you will receive skip-the-line VIP tickets granting you immediate access to this renowned cultural institution.
🫕 You will also stop by for some churros and tostadas at the end of the tour!
Xochimilco, Coyoacan, and Frida Kahlo Museum tours
⏰ 9 hours
💲from $109 USD
➡️ Book it here

Enjoy a tour of Mexico City's famous landmarks, Xochimilco, Coyoacan, and Frida Kahlo Museum.
The tour starts with a visit to the Xochimilco, where you'll step aboard a traditional trajinera boat and navigate the enchanting waterways, surrounded by colorful floating gardens and lively mariachi bands.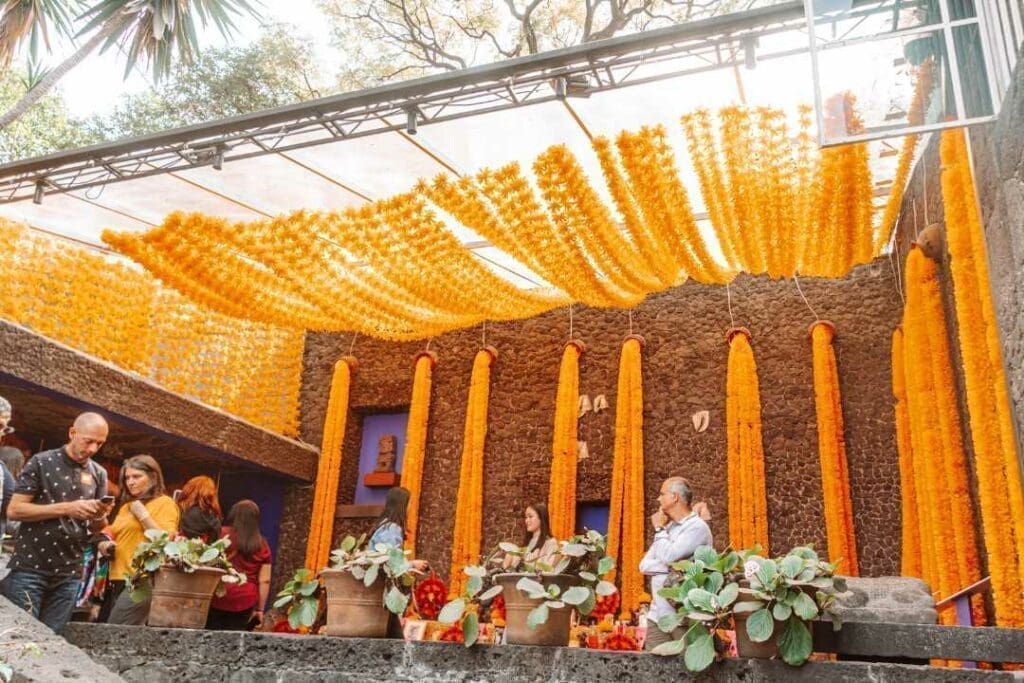 The most memorable part of the trip was Xochimilco and being able to experience the true folklore of Mexico, with the good and the music.

Patricia [Read more reviews]
Afterward, you'll continue to the charming neighborhood of Coyoacan, known for its bohemian vibe and artistic character. The Frida Kahlo Museum Tour is also located in this neighborhood, which is the tour's highlight.
With capped group sizes of up to nine participants, you can expect an intimate and personalized experience so you can enjoy your tour around the renowned artist's former residence.
⛔ Travelers often complained about the long wait time between attractions for this tour. This is one of the Friday Kahlo Museum tours with lower ratings.
Coyoacan and Frida Kahlo museum tour on a bicycle
⏰ 5 hours
💲from $77 USD
➡️ Book it here

Pedal your way around Coyoacan, a charming neighborhood renowned for its cobblestone streets, colorful houses, and bohemian atmosphere.
With a professional guide, you'll gain knowledge about stories and insights into the life and legacy of Frida Kahlo, one of Mexico's most celebrated artists.
Our tour guide, Magic, was very helpful and flexible. She was great with the bikes, and made sure ours were safe and in good order. She told us about the neighborhoods we road through, and showed us around a great market in Coyoacán. We really appreciated her knowledge, kindness and flexibility. The Frida Kahlo Museum was an amazing experience, made better by our tour. You won't regret seeing Mexico City by bike!

Susan [Read more reviews]
Once you arrive at the Frida Kahlo Museum, Casa Azul, you'll be guaranteed pre-reserved tickets for a smooth entrance.
Explore the rooms filled with her personal belongings, vibrant artwork, and intriguing mementos. And afterward, hop back on your bike and enjoy a leisurely ride back to Condesa.
This is one of the best Frida Kahlo Museum tours for outdoor adventurers.
Super-saver combo Frida Kahlo Museum tours
⏰ 2 days
💲from $106 USD
➡️ Book it here
In this 2-day Frida Kahlo Museum tours, experience several landmarks and spots famous to Mexico but with less hassle.
On your first day, you'll have seven stops, including three significant attractions: Teotihuacan, Guadalupe Shrine, and Tlatelolco.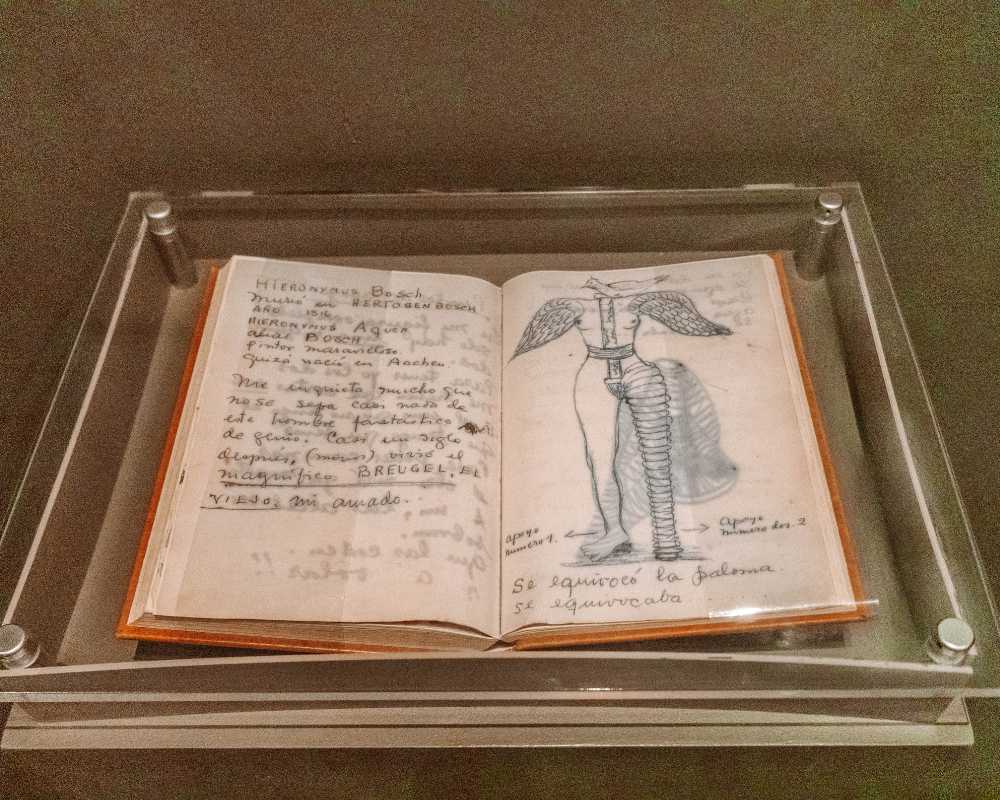 This was a great experience! The day trip to the pyramids and Guadalupe shrine was stellar. Good pacing and riding in the bus was very comfortable. I loved seeing Xochimilco (bring small bills/coins for treats on the boat ride) and the Friday Kahlo tour.

Victoria [Read more reviews]
These focus on archeological and historical sites where you can witness Mexico's rich pre-Hispanic history.
On the second day, you'll head to Xochimilco, Coyoacan, National University, and Frida Kahlo Museum. Here you'll be able to enjoy cruising through the famous canals on a traditional trajinera boat.
Admire the floating gardens, listen to mariachi music, and immerse yourself in the unique cultural heritage of this UNESCO-listed site.
Moreover, at the Frida Kahlo Museum, you'll get to discover the artistic soul of Mexico City and see the renowned portraits and artworks of Frida Kahlo.
⁉️ FAQ: Mexico City Frida Kahlo Museum
Trisha traveled to Mexico in 2018 and after a year, she found herself obtaining a 4-year residency visa in Mexico. She is the Editor-in-chief for our Living in Mexico Series which has helped over 3,000 Americans move to Mexico with ease. Trisha currently resides in Cabo San Lucas, Baja California Sur.